Blast Beach at Nose's Point Seaham
Landscape
Seaham
County Durham
Blast Beach at Nose's Point Seaham
Landscape In Seaham, County Durham
A coastal success in the Turning of the Tide Project and something for all the senses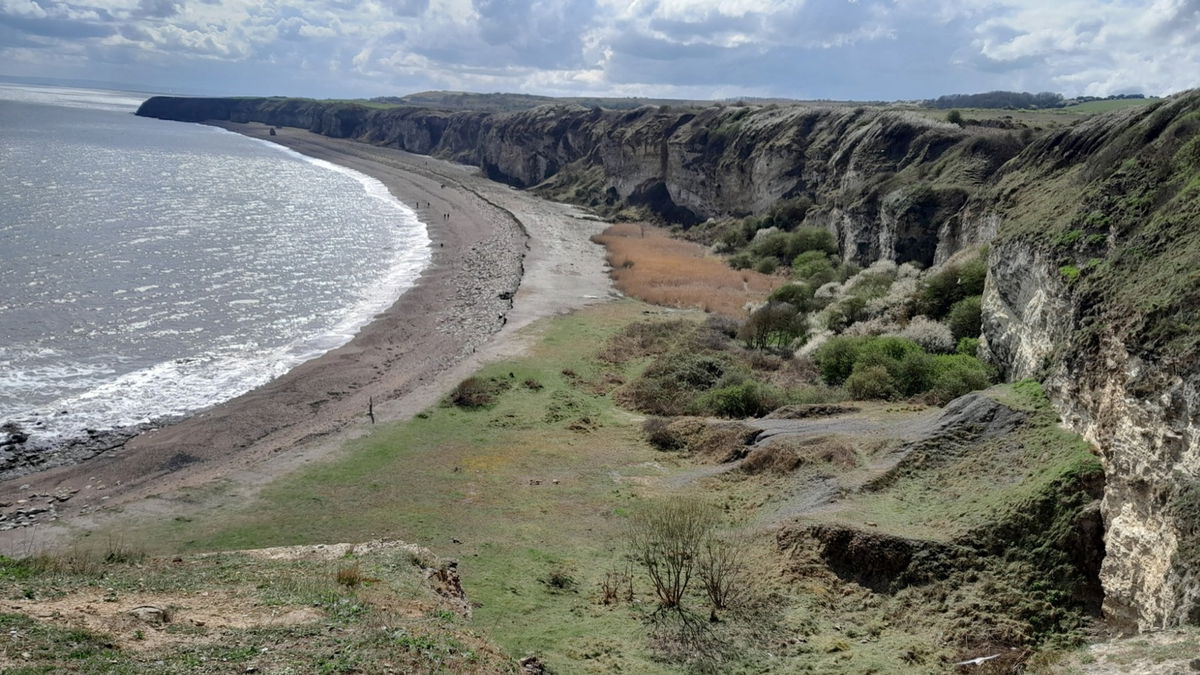 Blast Beach is officially in Dawden which is about a mile south of Seaham. It is well known in the area with the landmark of Noses Point and Chemical Beach at the other side of Noses Point.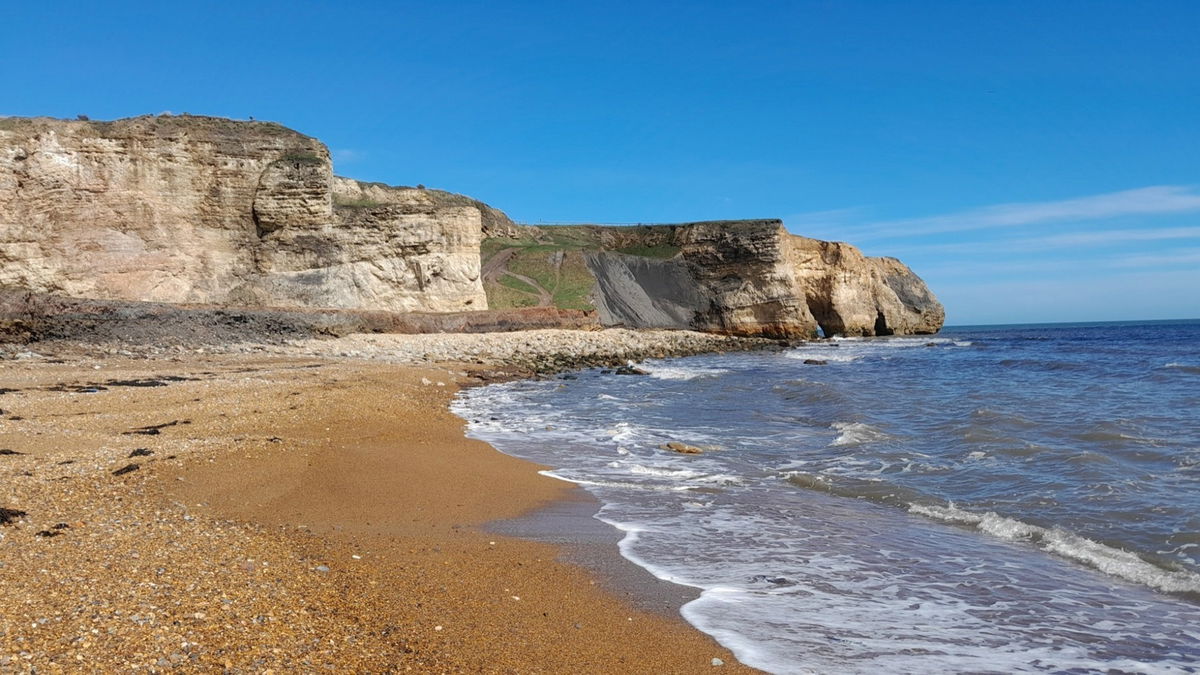 There is a swage of industrial history in the area. The families of Vane, Stewart, Tempest, and Londonderry will pique your interest.There's too much to write about them here, so I will leave you to do your own homework :)
Please quell your enthusiasm whilst I briefly describe some of the industries. There is a connection of the industries to the beach, which will be revealed shortly.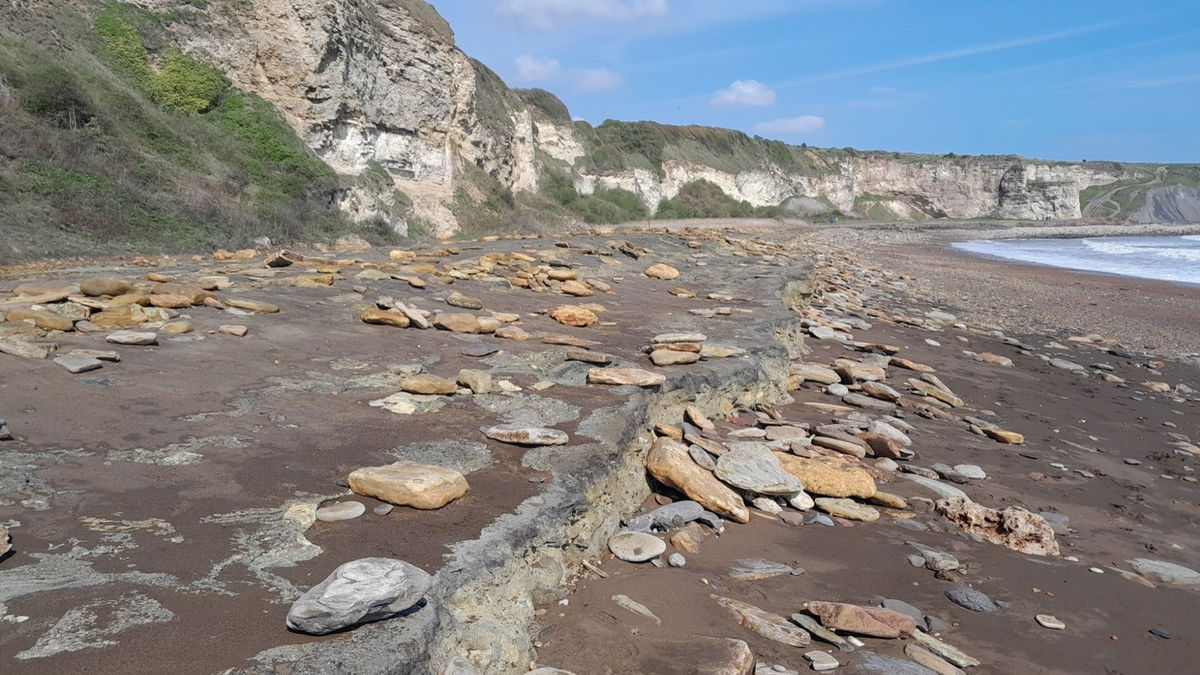 The name has got to get you interested eh? Blast Beach gets its name from blast furnaces that were constructed and in operation by 1862 for the production of pig iron. This was made from ironstone from the Cleveland Hills and local limestone. The fuel was of course the local coal.
The slag waste was unceremoniously dumped back on the beach.
By 1865 it stopped production due to the production of cheaper and better-quality products elsewhere.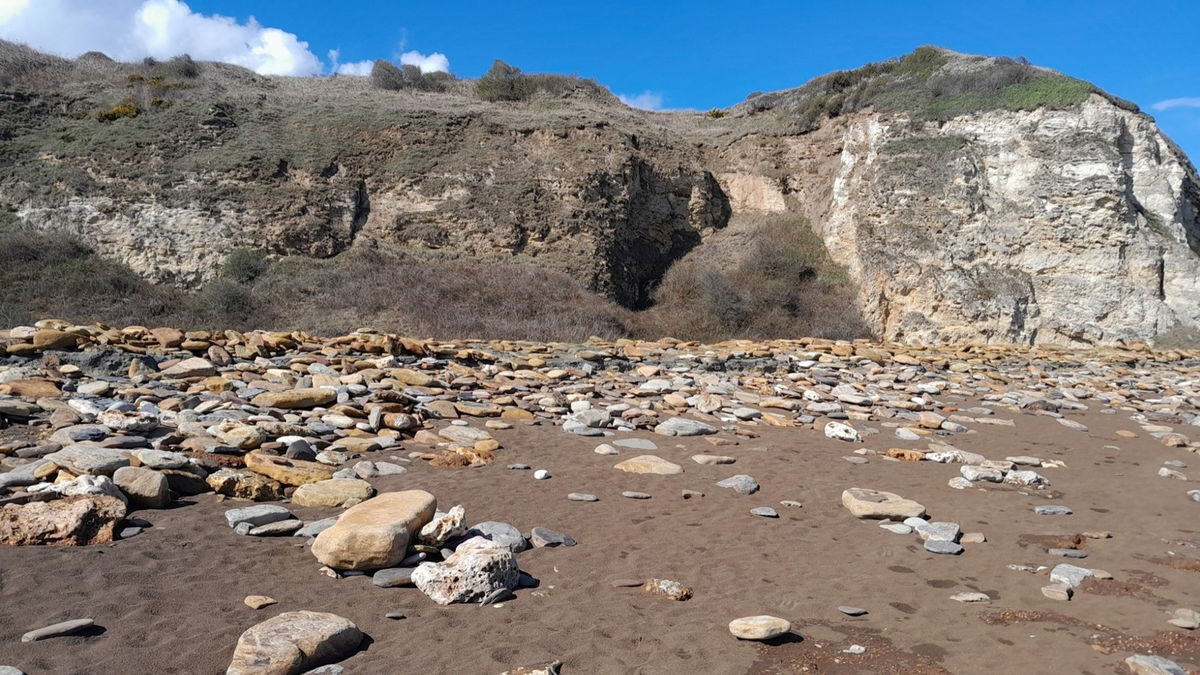 The Seaham area is well known for its sea glass. The production of glass bottles was started by John Candlish in 1853. This then merged into The Londonderry Bottle Works which had quite run as it operated until 1921. The sand and limestone were local resources and rejected glass was thrown back into the sea. The bottles were exported to London and Europe.
If you go searching for it I suggest scavenging the lighter green glass that is smooth. The darker green is probably later-day beer bottles.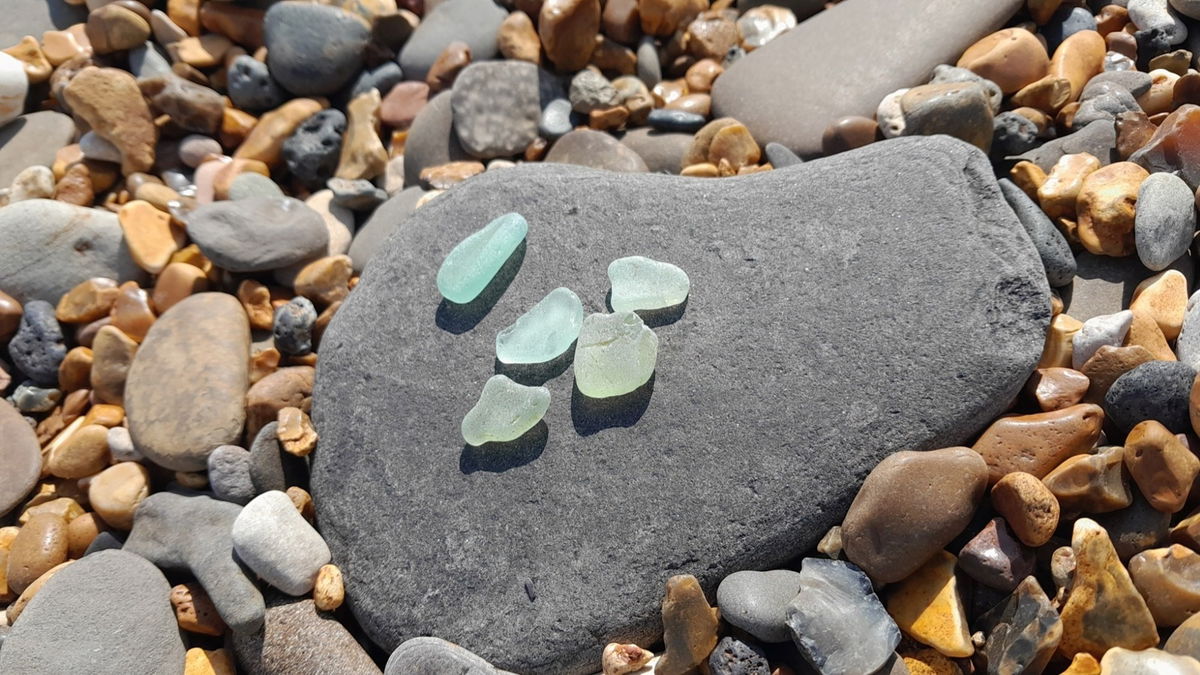 In 1865 Chemical Works (Yes, this is how Chemical Beach got its name) were opened after John Watson took over the iron works. It still occasionally produced pig iron and was successful in products such as soda crystals and Magnesia for 15 years. The steamship 'lily' would take a cargo a week down to London.
Soda Crystals are known for their cleaning properties and drinks. Magnesia was used for bricks to line furnaces and as an additive to cattle feed. Both seem diverse in their uses.
.
Londonderry Brickworks opened in 1868 and it closed in 1965, initially using local clay. Red bricks are regularly found along the beach and you may find some marked with the Londonderry brand. As the coal industry was nationalised in 1947, I assume the National Coal Board took over the brickworks, so you may also find N.C.B. Seaham on some of the bricks.
We found one from Normanton Brick Co. Founded 1890 and were south of Leeds. I now have a new hobby of checking the bricks for the maker and location if it's not worn away.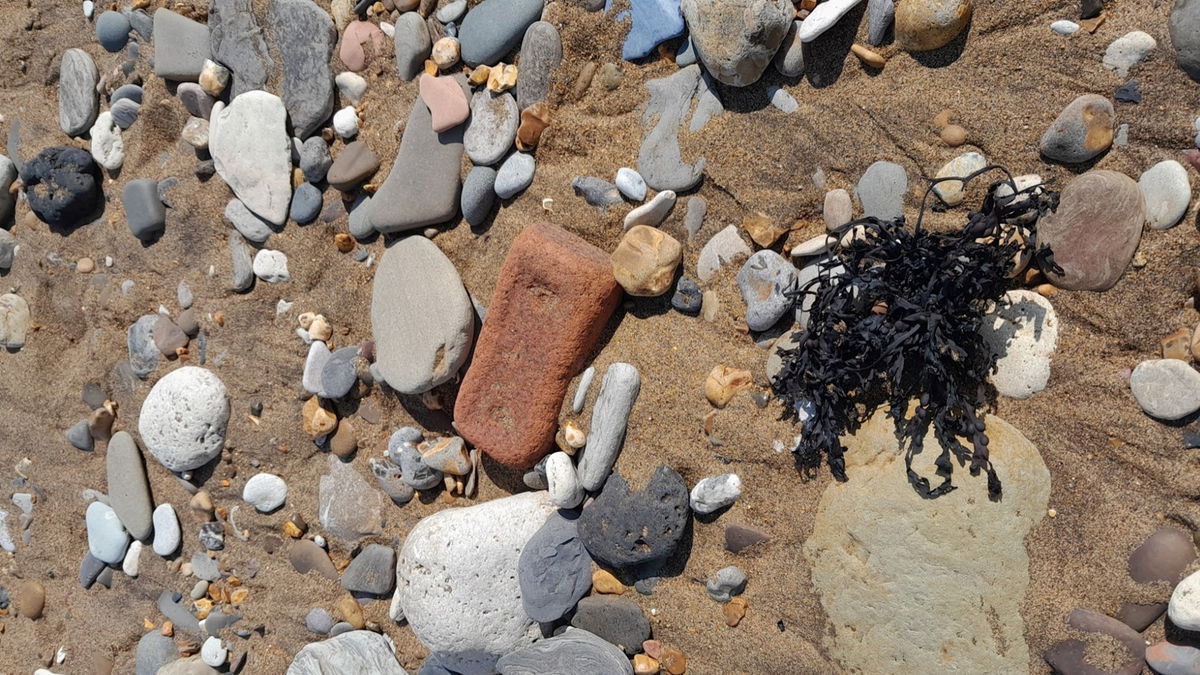 Dawden Colliery opened 1907 and closed in 1991. This is late in the scheme of coal mining and the reason was that the coal was deep down and under the North Sea. Coal waste was incrementally dumped off the 12km stretch of cliffs back into the North Sea by all the collieries in the area.
It is said that each year there was 2.5 million tonnes of colliery waste. A double-decker bus weighs 18 tonnes gross (loaded with people) so that's nearly 139,000 buses. That's 380 buses a day if my math is correct!
The waste stretched out 7 km into the sea.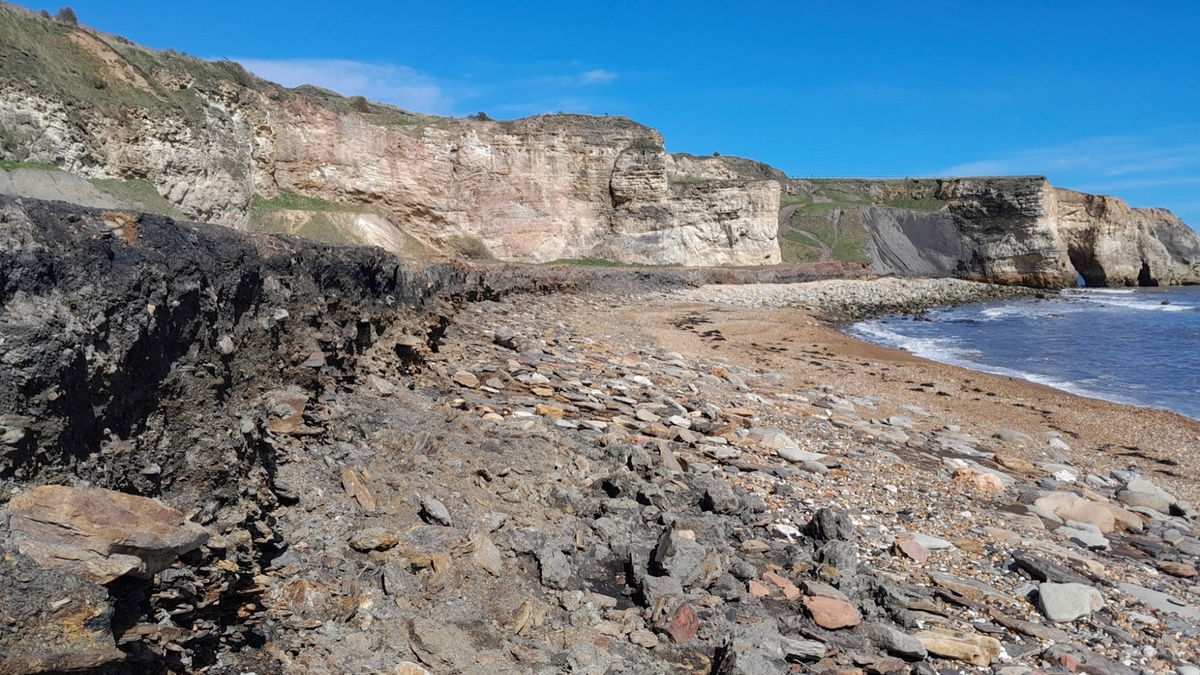 So did you spot the connection between the industries mentioned?
As my husband said "They took it from the sea and put what they did not want back in the sea".
From 1997 to 2002 up step 14 Heroes that created 100 projects called Turning the Tide (TTT). This was to restore the coastline back to nature. Durham Council, National Trust, and Northumbrian Water were some of the big guns involved. Their environmental improvements have given the coast a lot of love, and it is now known as The Durham Heritage Coast. The limestone cliffs are a wonder of species, specific to this area.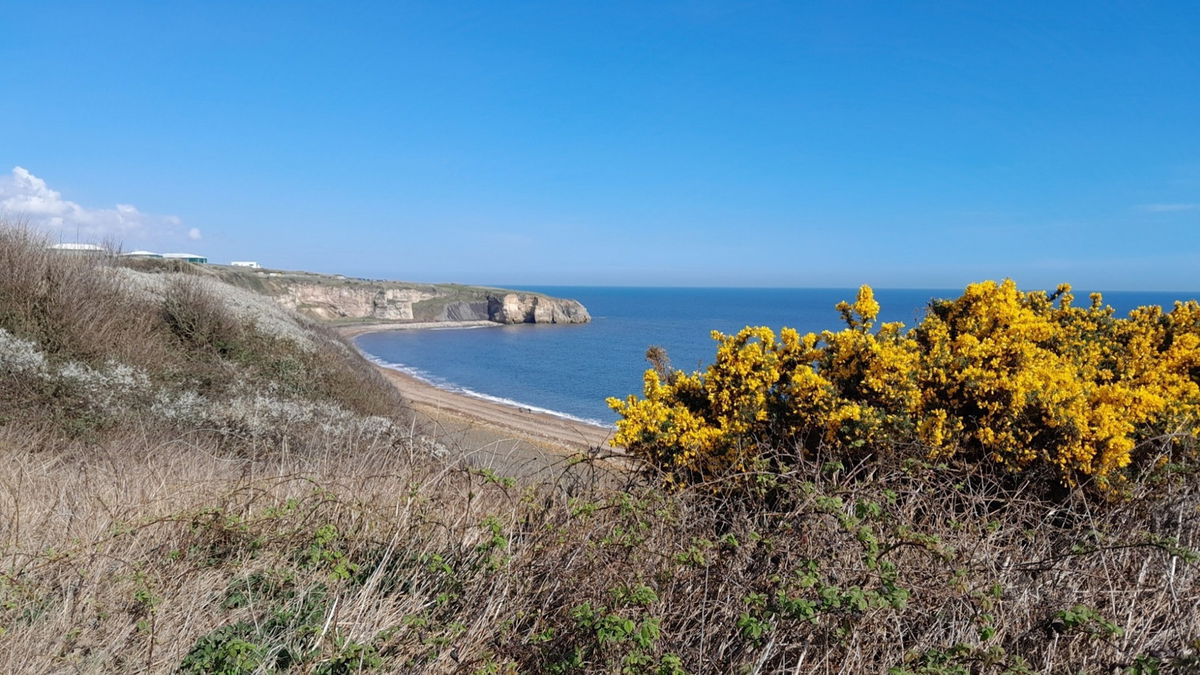 From the car park at Noses Point you can see the lighthouse of Seaham. The gorse also provided lots of photo opportunities.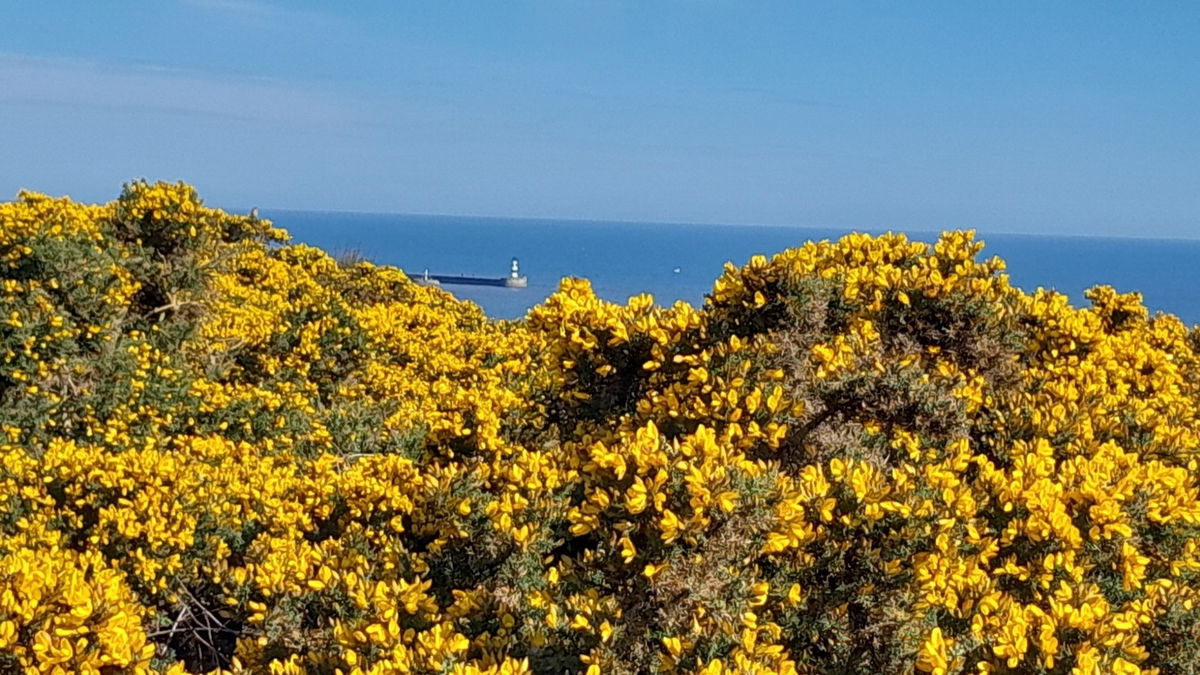 A wavey wall may entice you to investigate. It has seating for contemplation, maybe. There is a fossilised tree stump with an information board.
I do recommend an amble along the top, as there are fantastic vistas and wildlife to experience. I had a Stoat whizz past me by a couple of feet. There is plenty of birdlife too if you are a twitcher.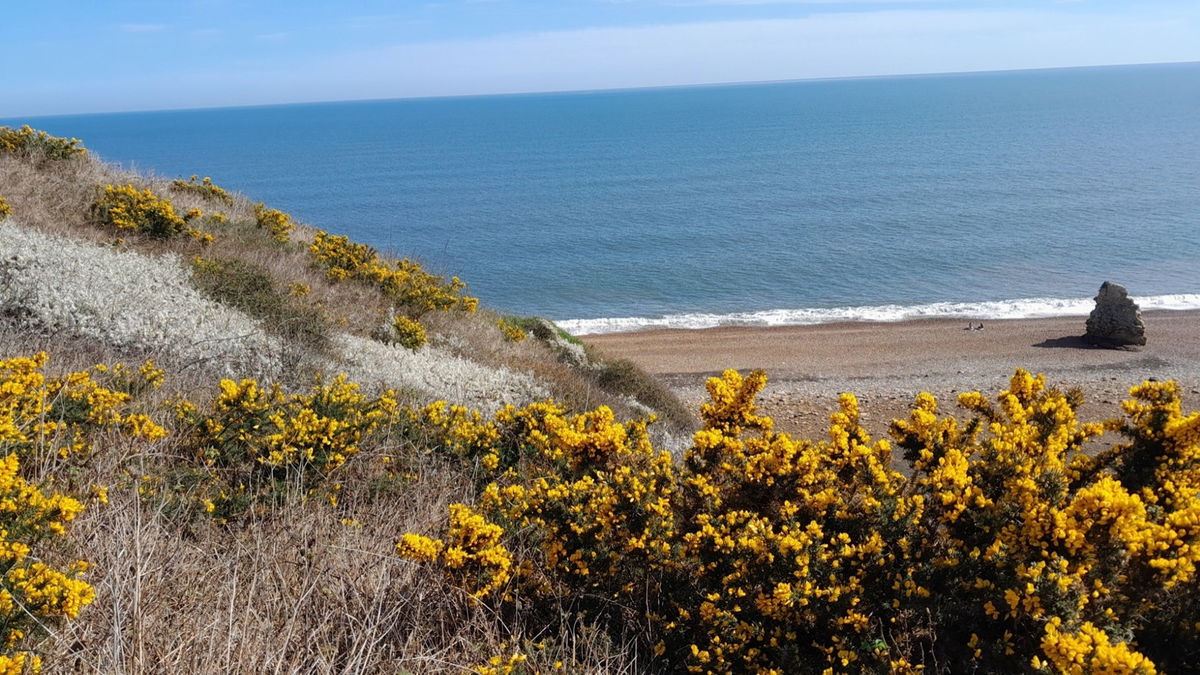 There are two lots of steps down to the beach one is Ginny's Dene. I took the other steps which are part of Frenchman's Cove. This is believed to be the original name of the area. Myth has it that brandy was being smuggled in during the 18th century. There are a couple of Limestone stacks on the beach .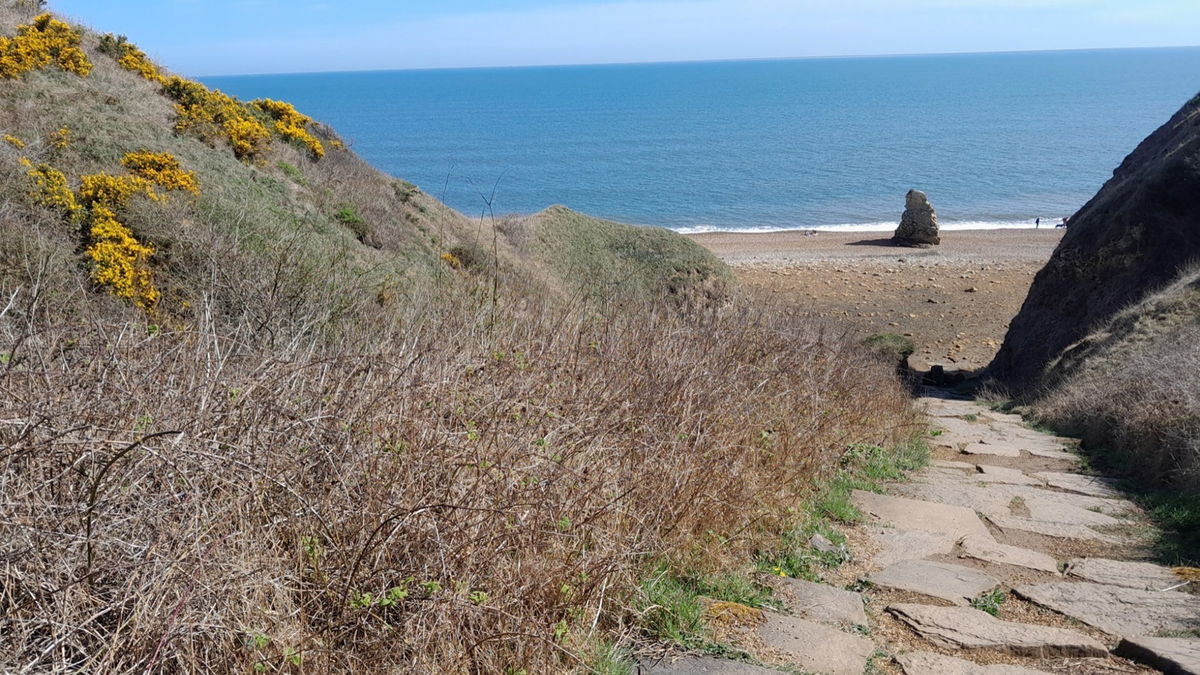 Another tale to tell is that you could be walking in the footsteps of Saint Cuthberts Bier as it is purported on a notice board. I have not found much information though to substantiate this.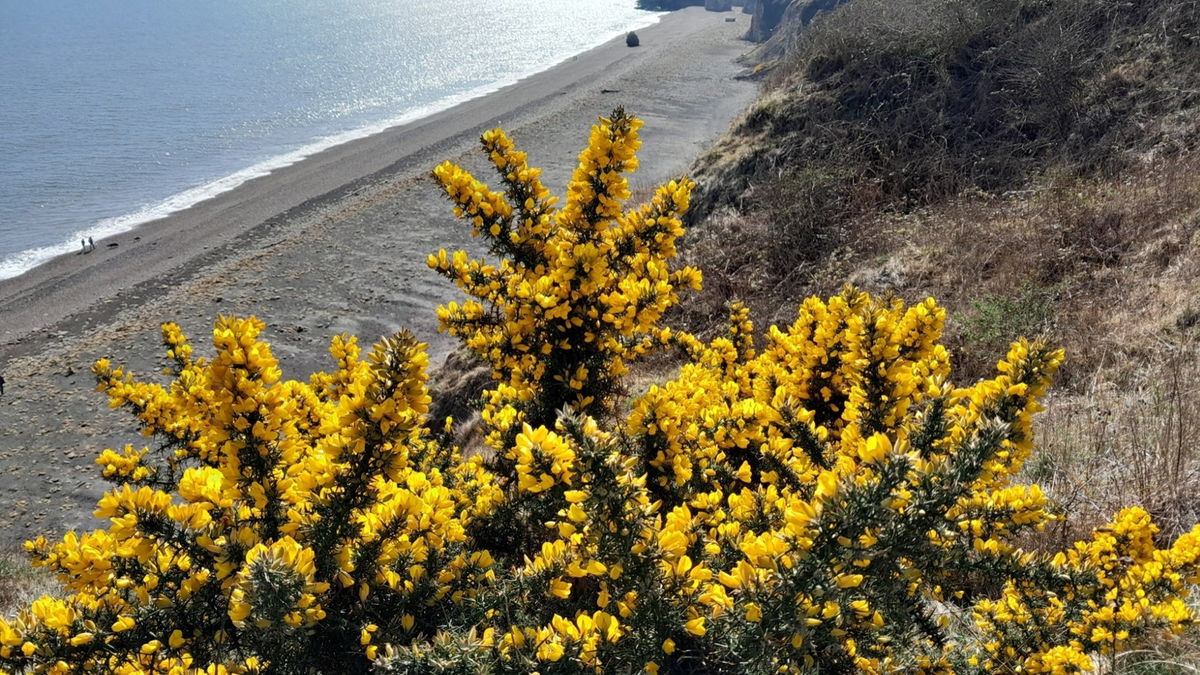 A WWII Vickers Machine Gun Pill Box is generally of interest if not defaced.
Did you ever wonder why they are called Pillboxes?.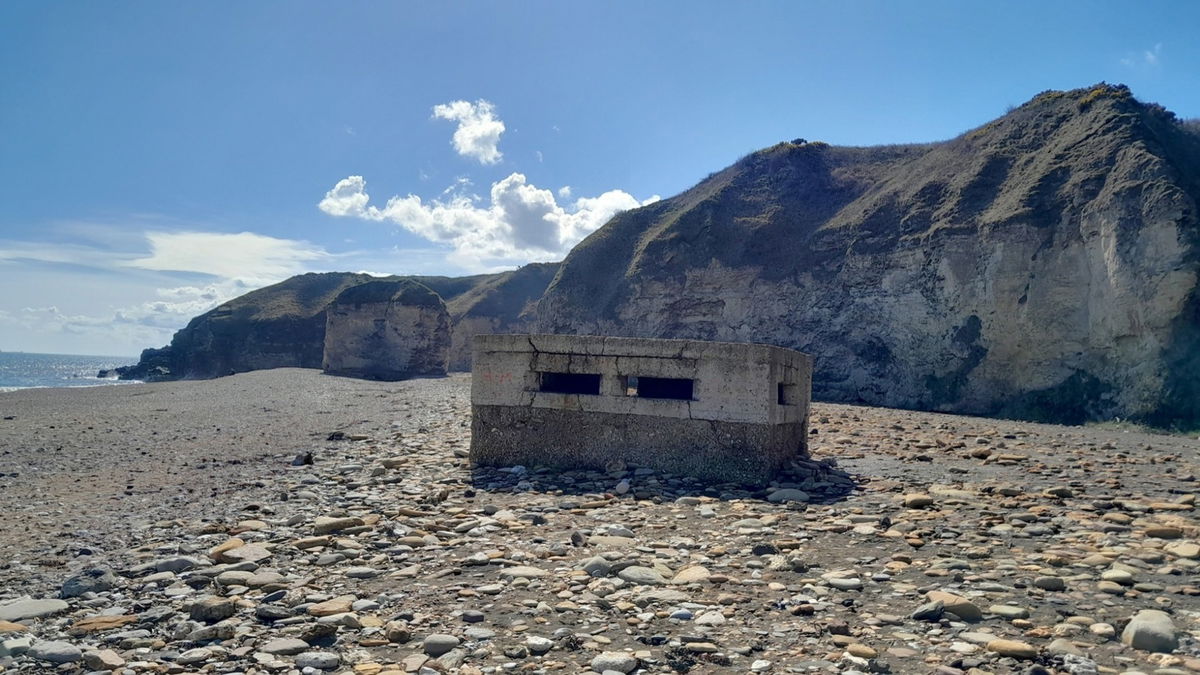 I had to wander around one of the limestone stacks, but not due to superstition. There was a seal on the rocks.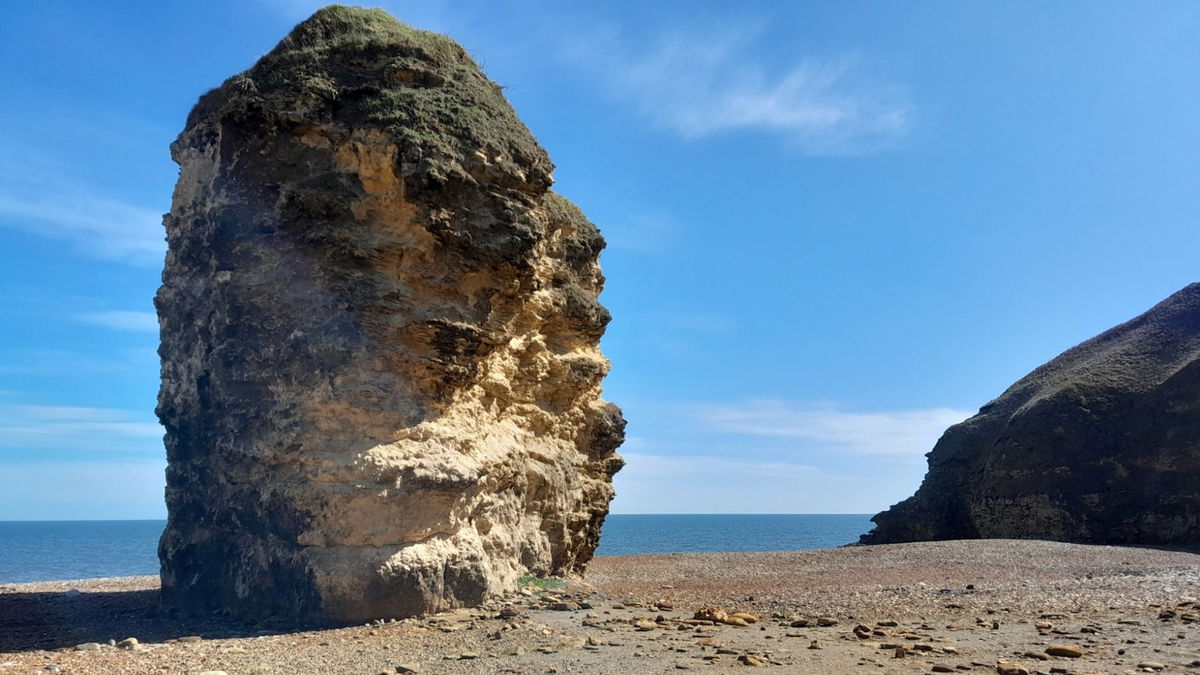 There are a few pools with red and yellow hues, which I believe are iron oxides, and dioxides. They look quite alien!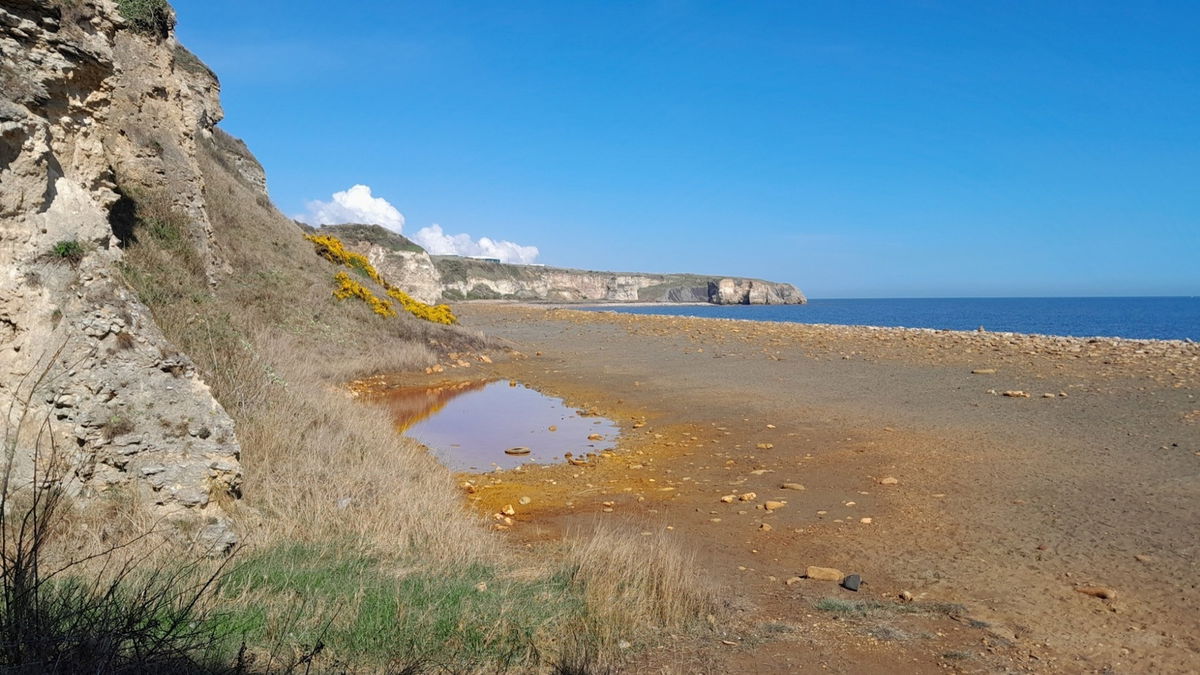 A bank of compacted spoil has been left to keep the limestone cliff stable. I have seen yellow residue amongst the debris which could be from iron dioxide.
Along the cliffs, there was a path nicknamed Nanny Goat Path that was the precarious route people would take to collect coal from the beach. A part of it got blasted away during the war for national security reasons and the weather has ravished it. I couldn't make out any signs of it.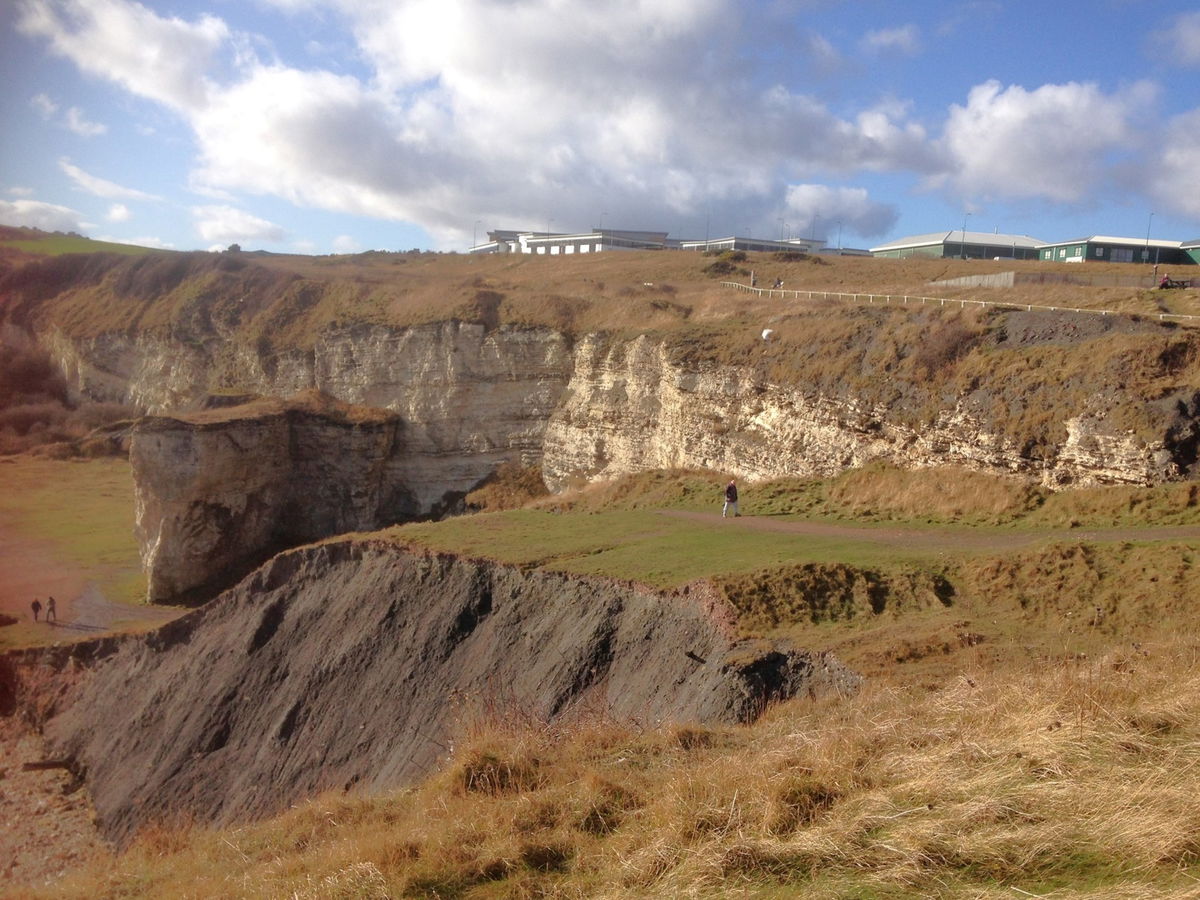 My 5 senses were alerted and I can recommend that if it's a warm day pick up a stone or rock if you are feeling strong and feel their warmth. Listen to the sound of the stones being turned by the waves. Smell the gorse, and sea air, possibly with a whiff of coal? Take a 360 degree turn for the arresting sights. Taste the coffee from the vendor or your own flask.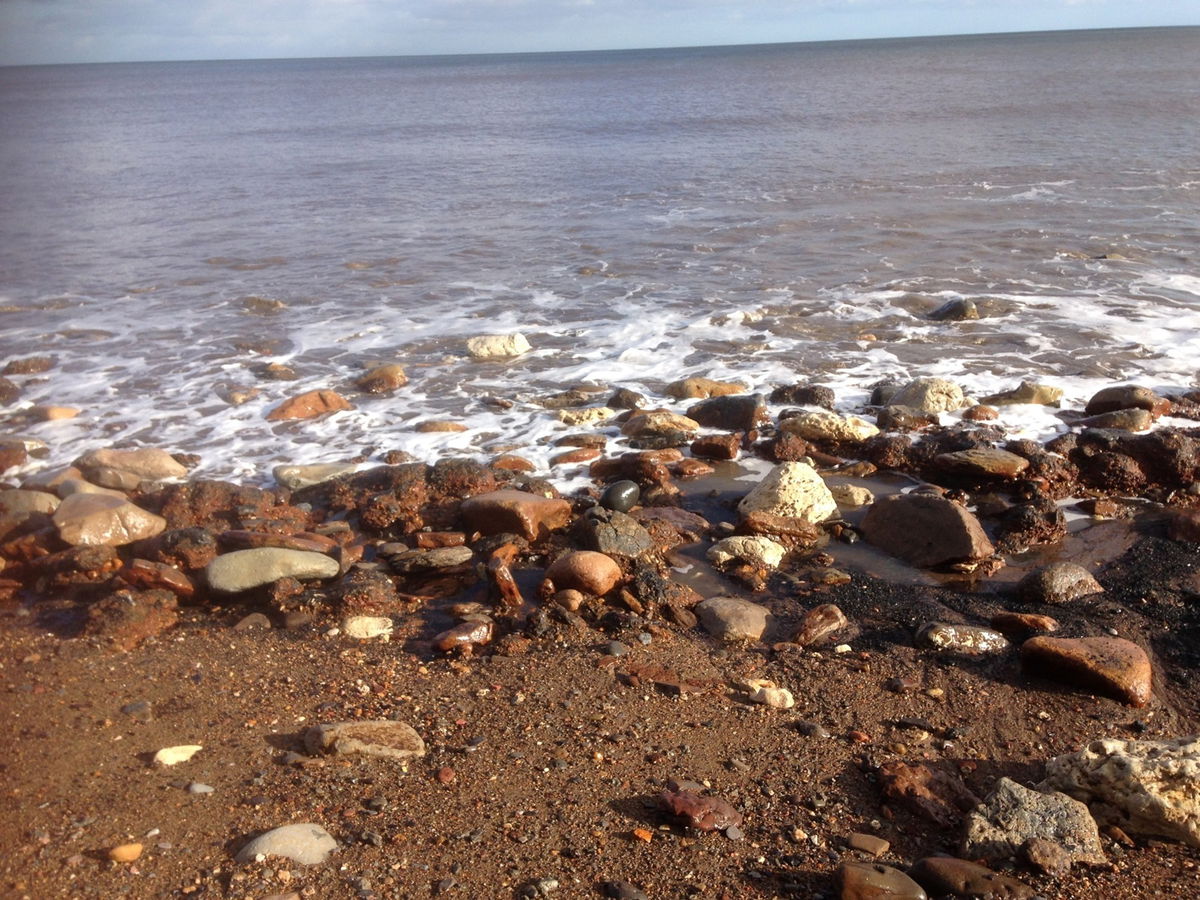 The film Alien 3 opening sequence was filmed here when there were numerous cranes along the cliff top dumping the coal waste. Initially, I thought they were a digital enhancement!
More recently fans of The Last Kingdom series 2 will recognise it as an Icelandic beach where Uthred (Of Bebbanburg), Finan, and Helig try to escape Sverri's slavery. Destiny is all!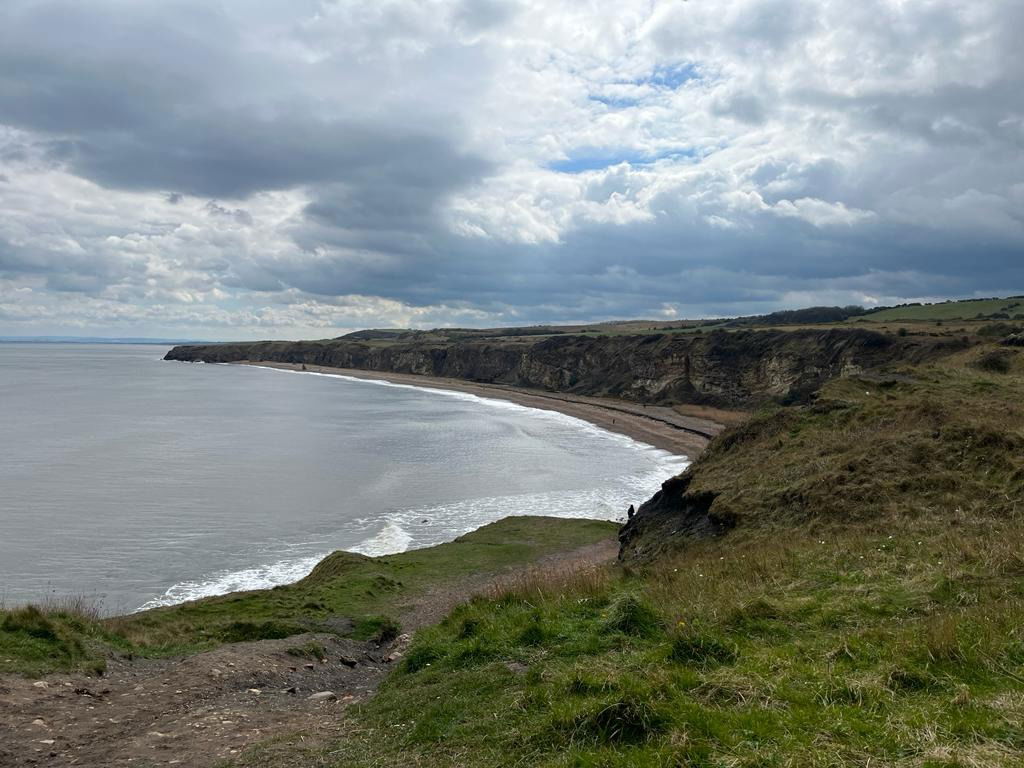 The hill near to the car park which leads up or down to Blast Beach will keep you honest, just a tad steep (in north Eastern terms). It's an old slag heap of mining waste.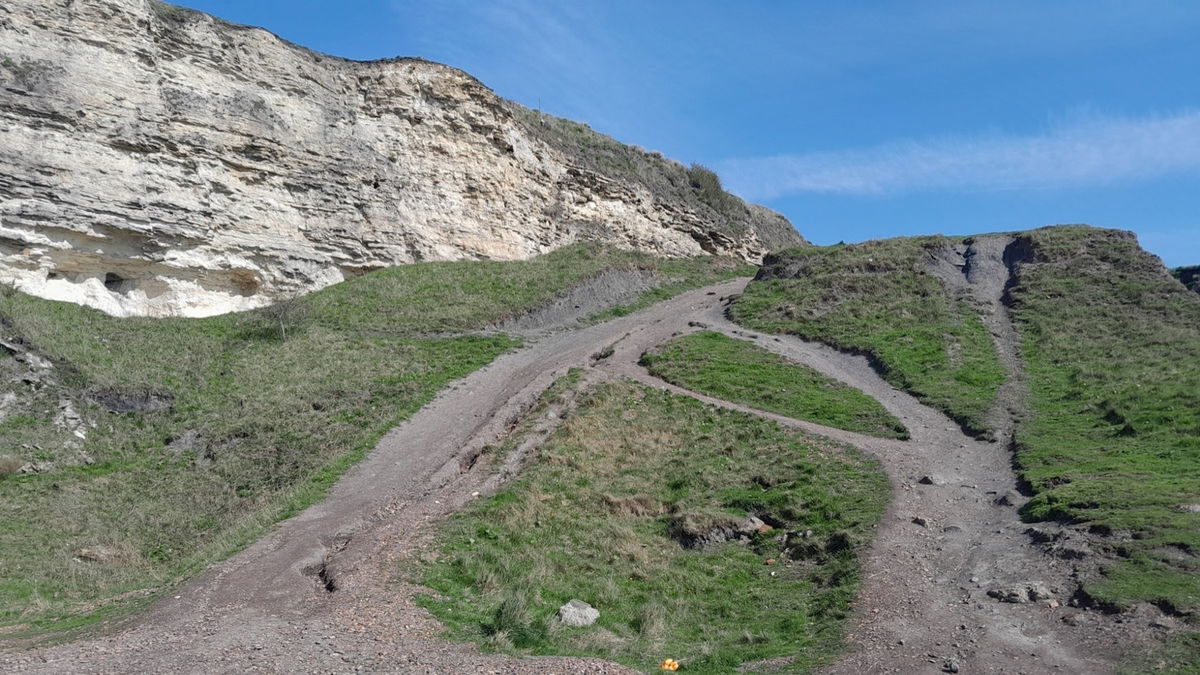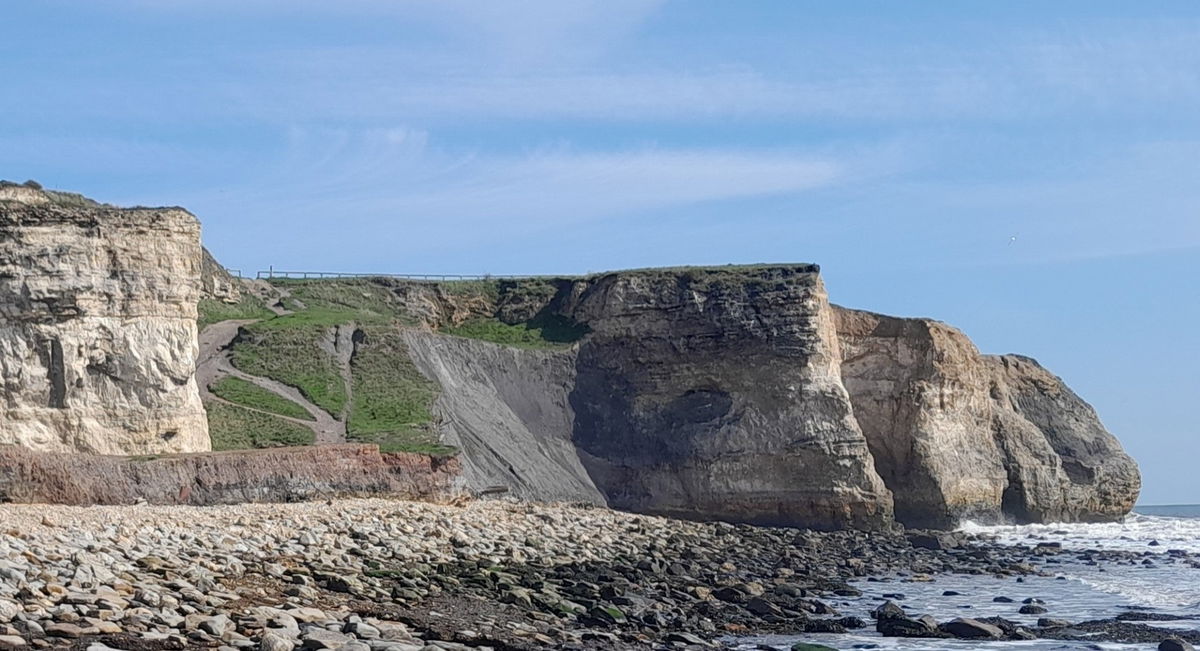 How To Find Blast Beach at Nose's Point Seaham
Where To Park For Blast Beach at Nose's Point Seaham?
Show Parking On Google Maps
Lat / Long
54.823806, 54.823806
What three words
Parking at Nose's Point. information Boards will guide you.
Contributed by Rosalind Parker
Thanks for reading through and getting to the end of this post. I enjoy exploring the Fabulous North (Especially as a Southerner residing up North). I like 'snippets' of information, and more so, if they are obscure, amusing or meaningful. The photographs are taken on a mobile phone, without any enhancements.
More Places from Rosalind
More Places In Seaham
Find more fabulous places in Seaham, County Durham and if you know of a place we haven't listed, then let us know.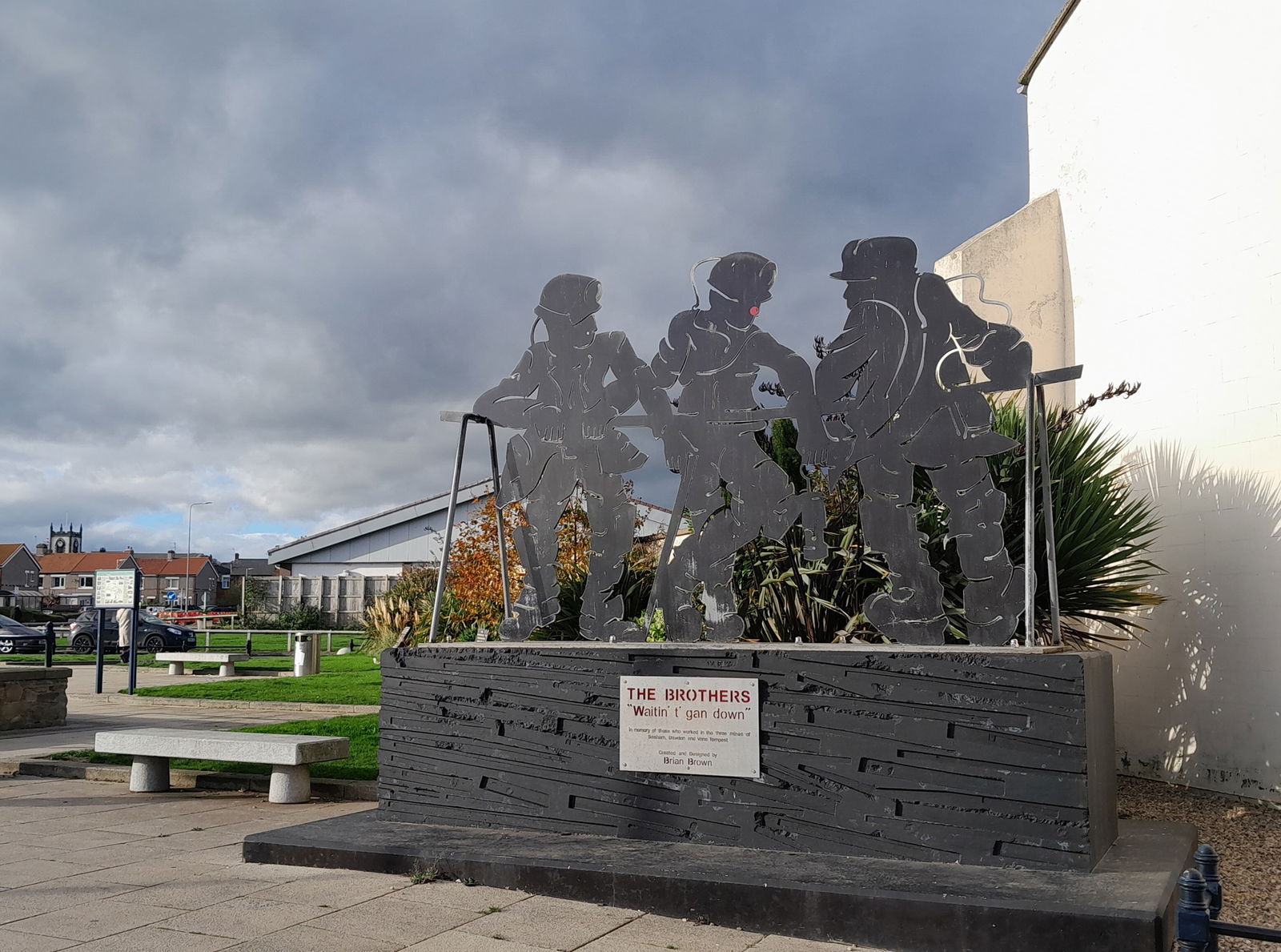 The Brothers
Statue
Seaham
County Durham
A sculpture of three miners waiting to go down the pit. It's a reminder of the three mines that Seaham once had.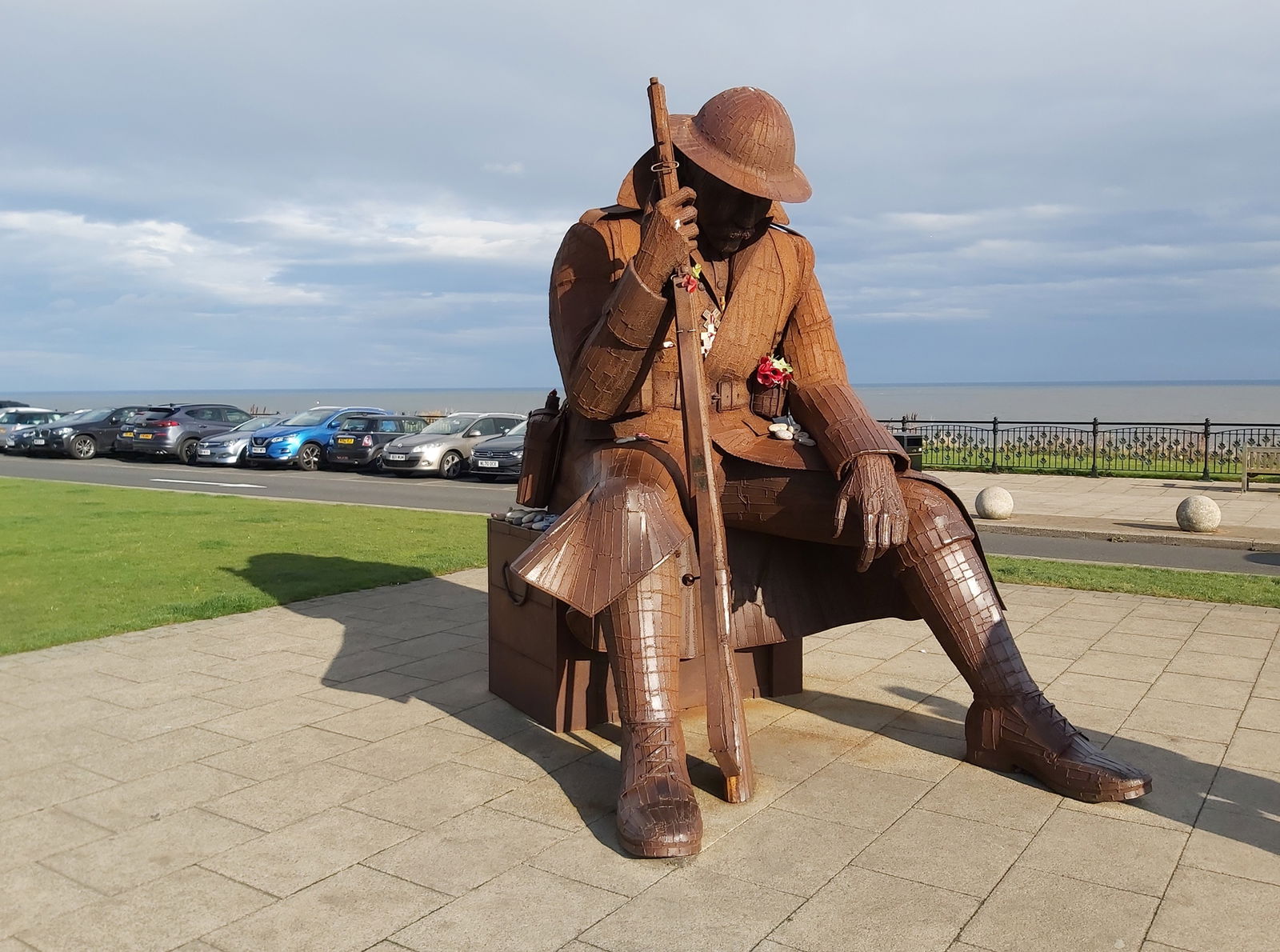 Eleven O One
Statue
Seaham
County Durham
A statue of a British infantryman commemorating the end of World War 1.
More Landscapes
So this landscape wasn't enough and you want more? Don't worry we have you covered.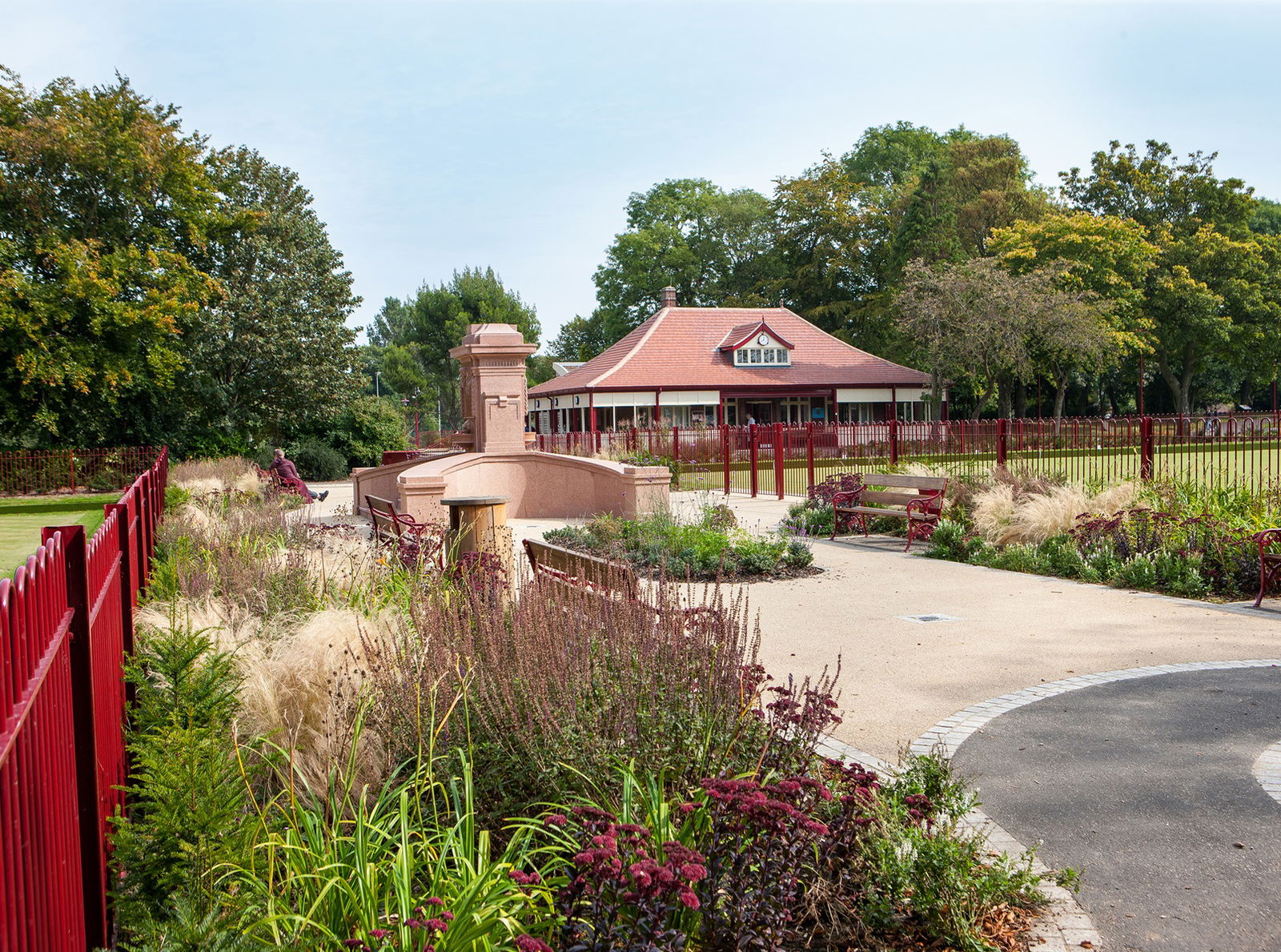 Wallsend Parks
Landscape
Wallsend
Tyne And Wear
A series of linked public parks in Wallsend comprising Richardson Dees Park, the Hall Grounds and Arboretum.
The Farne Islands
Landscape
Seahouses
Northumberland
Group of islands off the coast of Northumberland.
Find Us On Facebook
We post all our new places daily on our Facebook Groups page, so join the group today and be notified when we add a new place.
Join Our Facebook Group