Fabulous Walks From Fabulous People
Did you know our walks section on the Fabulous North website is nearly one year old? To celebrate, we thought we'd ask some lovely people who we follow on social media for their favourite places for a wander.
Vicky Beaney - Mackem Life
Being a proud Mackem, it only makes sense for my contribution to Fabulous North to be a walk in Sunderland. But no, it has nothing to do with Roker Lighthouse and the coastline. This is a bit of a hidden gem!
Cox Green to Fat Field is a very easy and gentle walk along the River Wear where you will pass under the Victoria Viaduct. It's also a great place for spotting nature as you can often find otters, herons, squirrels and other birds along the way. This place always surprises me as you are still technically in Sunderland but feel very much like you're in the countryside! It is a great place to escape too.
Start at Cox Green where parking is next to the New Plough Trailer - a great spot for a coffee to sit outside or take with you along your walk. Then follow the river towards the Cox Green Bridge. You can choose to cross this bridge to the north side of the river which is paved most of the way but does follow a road or stay on the south side which can be muddy but is a bit more rural. The Viaduct is about a 10-15-minute walk from the starting point and is very impressive. It hasn't been used in many years but is still in great shape!
Keep following the river until you get to the Fatfield Bridge. This is the halfway point and is about 15 minutes from the Viaduct. Once you reach this point you can either cross and head back to Cox Green or stay on the same side and head back - depending on which terrain you prefer. The entire route takes roughly an hour, but the terrain is very easy going and there's promise of cake and coffee at either end!
Geoff Holland - Cheviot Walks
My favourite place to visit has got to be the Cheviot Hills. But where in this vast array of ups and downs could I possibly choose after some 40 years of exploring the summits and valleys, the nooks and the crannies of these lonely border straddling hills?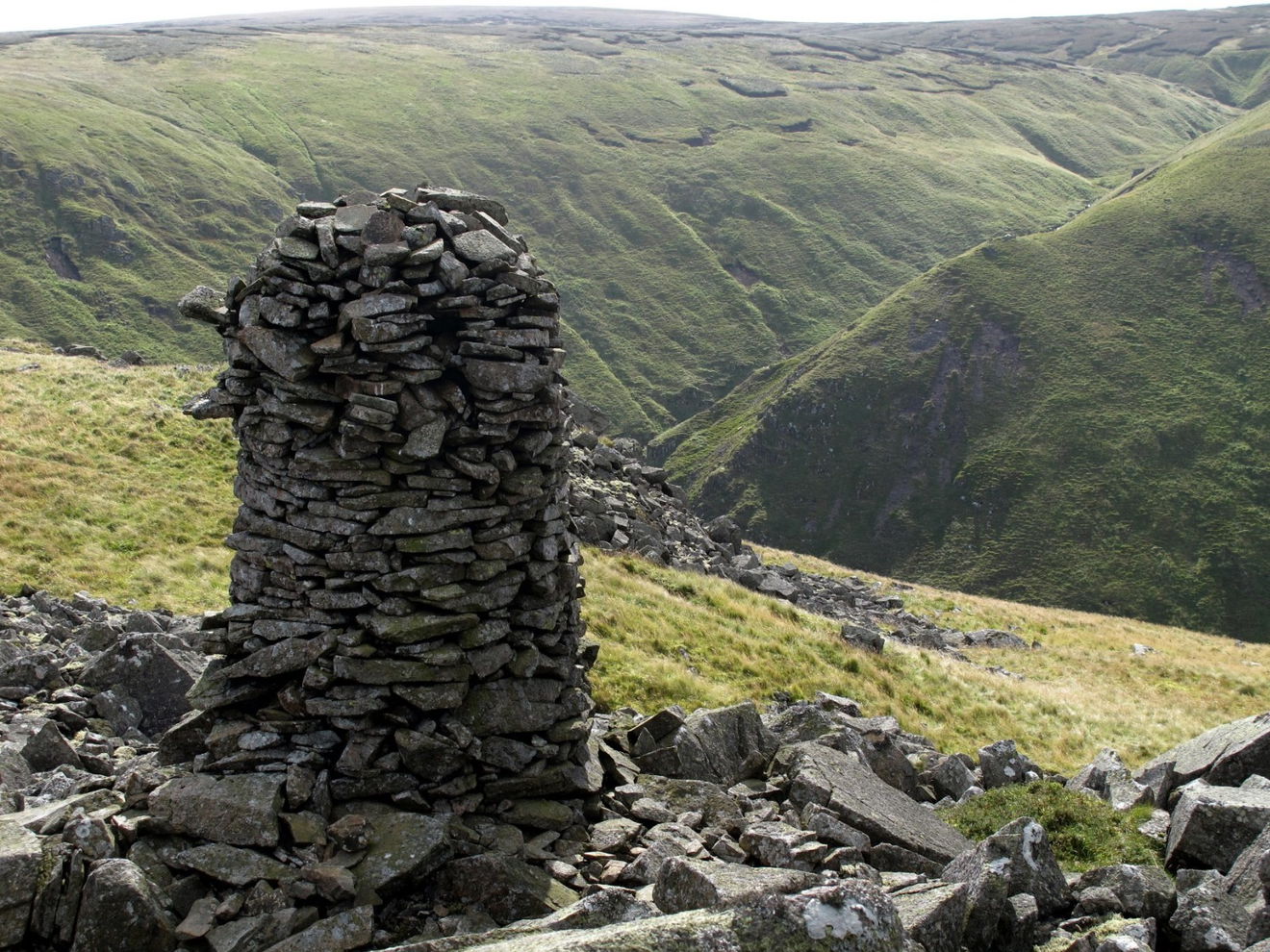 However, if push came to shove and my arm was twisted up my back I would have to choose a spot high above the rocky cleft of the Hen Hole, where a couple of tall stone men stand on the edge of West Hill on the mighty Cheviot, soaking vast views over the nearby border into Scotland.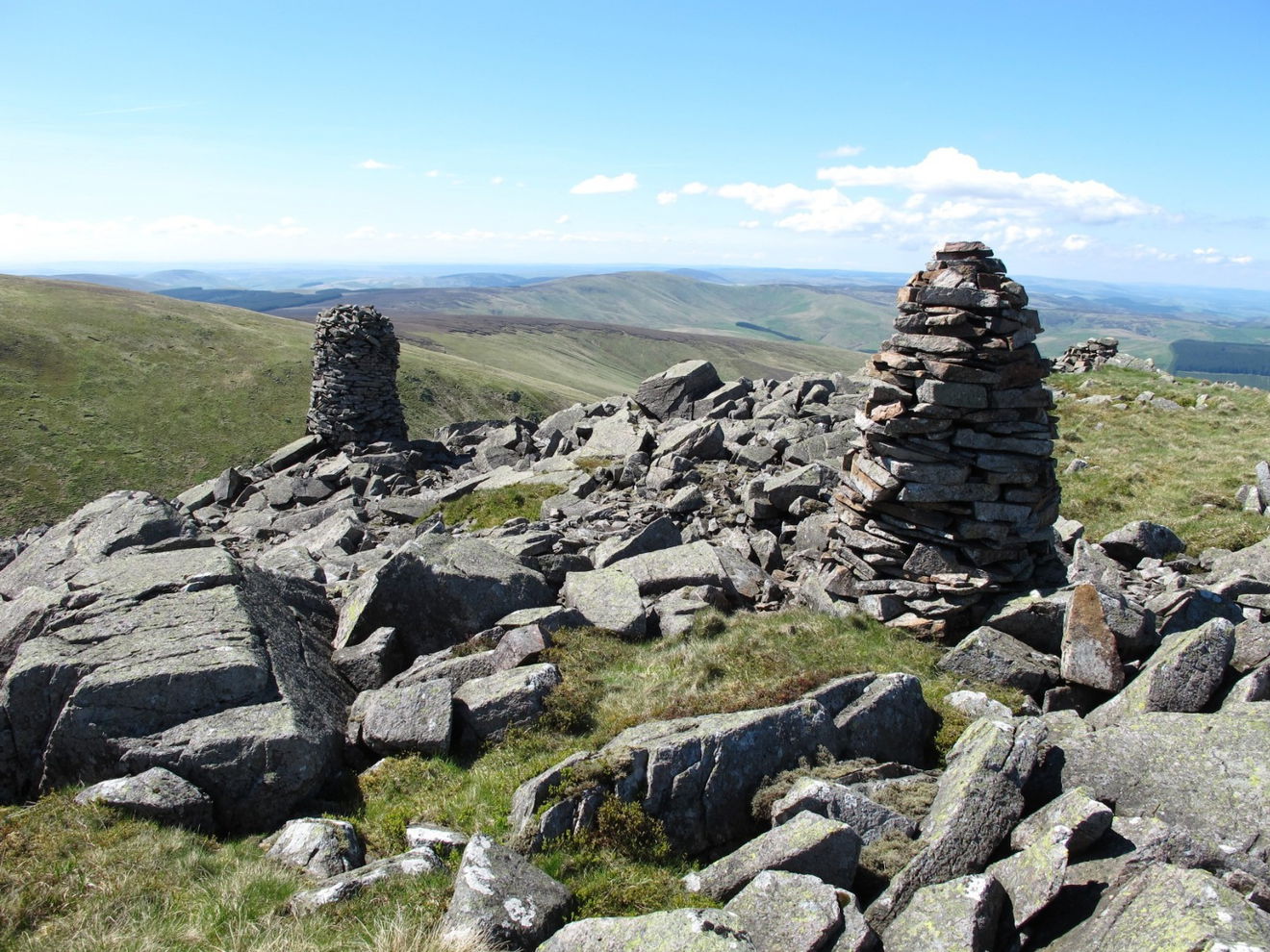 It is indeed the finest spot in Northumberland.
Tim - Scotland Off The Beaten Track
The walk up to Grey Mare's Tail and Loch Skeen in Dumfries and Galloway is one of my favourite walks in southern Scotland. It's only a short gallop up at 5km and 300m ascent, but with amazing views all around.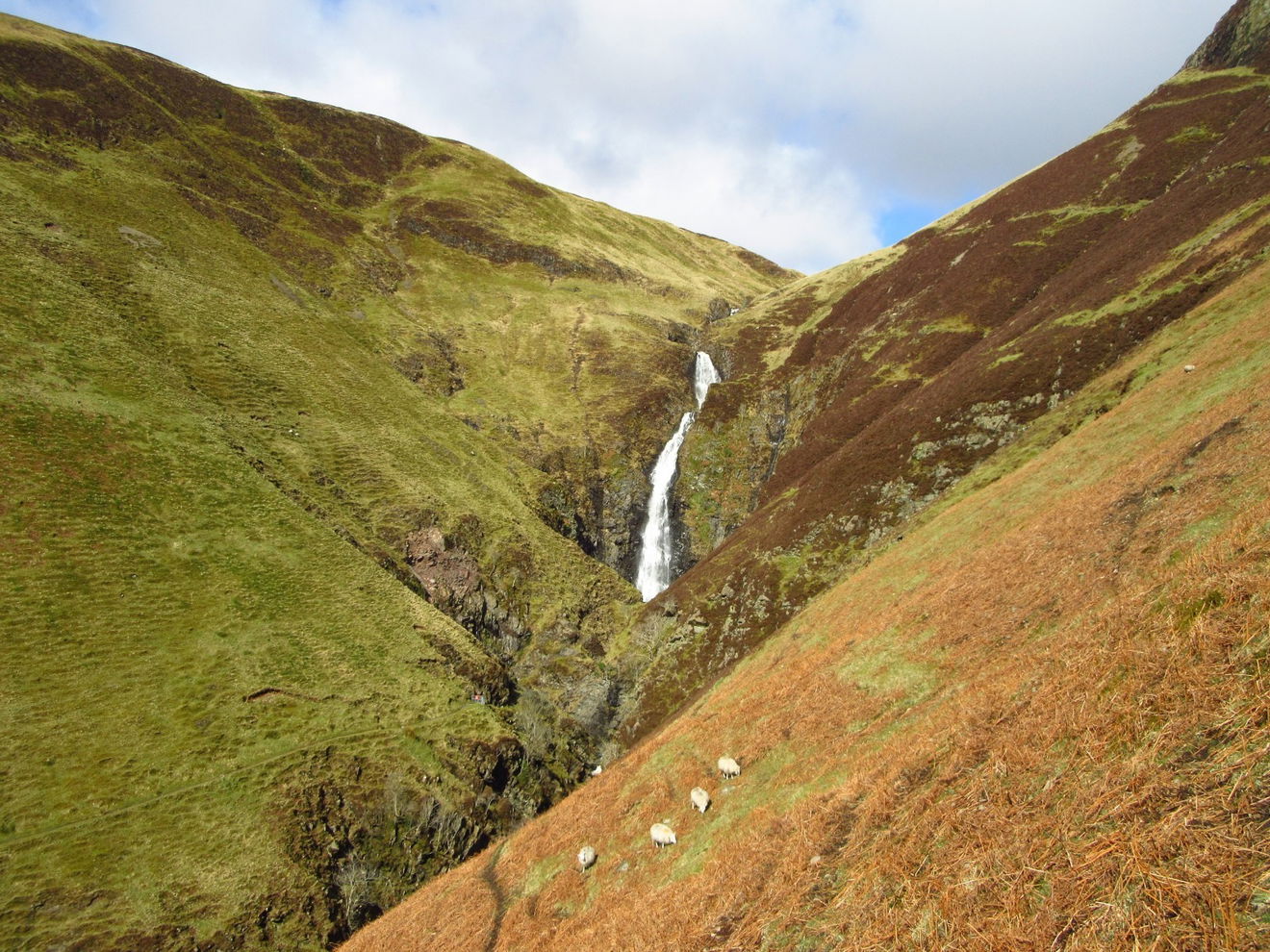 The Grey Mare's Tail trailhead sits within steep-sided Moffat Dale, surrounded by tall hills. Follow the popular path up the right bank of the Tail Burn and the spectacular Grey Mare's Tail waterfall is soon revealed, plunging 60 metres into a rocky ravine.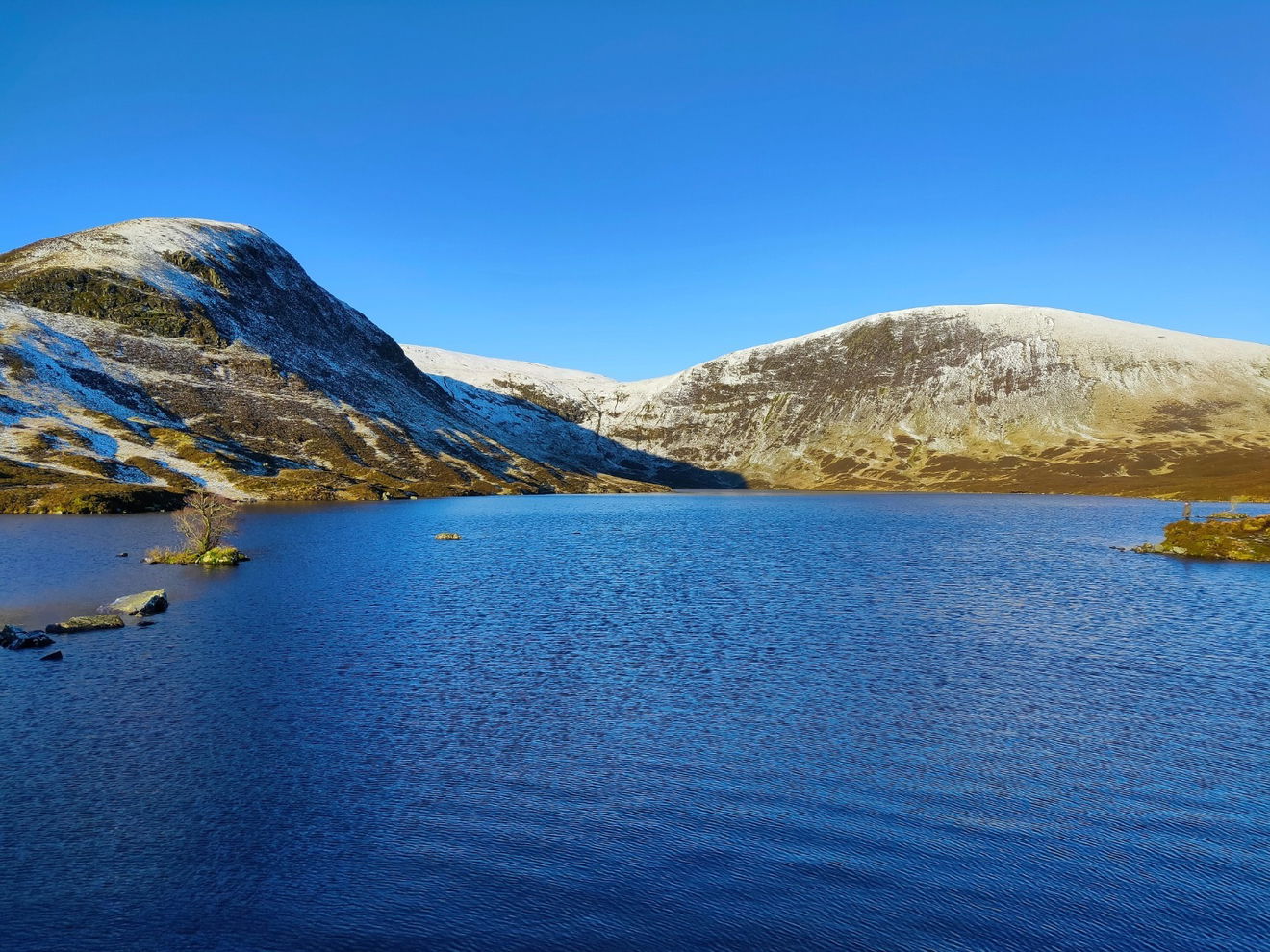 Continuing uphill, the gradient eventually relents, and it's a further half mile before sublime Loch Skeen comes into view. Hidden beyond heathery hummocks until the last moment, it makes for a spectacular objective and photo spot, presided over by the graceful arc of Lochcraig Head. It's possible to climb the hill from here too, but most people will return by the outward route.
Phil Hawyes
I first discovered Coquetdale, the mid-point of Northumberland National Park, back in the mid 80's, after a group of us headed up that way armed with a crinkly map and a compass (no phones or GPS devices back then) to test out our navigation skills and wow, what a place. The silence and all-aloneness of the borderlands is second to none, with rolling moorland, rocky outcrops, wild flower meadows and the magnificent River Coquet. I've lost count of the amount of times over the subsequent 40 years I've wandered over these spectacular hills and valleys.
This 22km walk was the original route we took and the walk is a particular favourite of mine. Starting at the head of the Coquet Valley at Alwinton, the route ascends over Inner Hill to Shillhope Law, from here you command superb views over the Usway Burn towards "The Castles" before descending past Barrowburn Farm to the 18c farmhouse at Fairhaugh. The walk back south along the Burn is magical and you really get a sense that you're treading on historic ground, where the surrounding hills could tell of fierce conflicts and Border Reiver's loves and passions.
Mike - Walking Englishman
One of my favourite walks was back in 2016 when I did a linear stroll from Melrose to Jedburgh. The adventure began by climbing Eildon Hill, shrouded in clouds, offering an intimate experience. I explored both Eildon Hill North and Eildon Mid Hill, despite the limited visibility.
The path took me through picturesque villages like Bowden and St Boswells, with serene walks along Bowden Burn and the River Tweed. Further along, I reached Maxton Kirk and embarked on Dere Street, a Roman Road, enjoying the captivating scenery and passing Lilliard's Stone, a monument to a historical battle.
My journey continued as I followed Jed Water to Jedfoot Bridge and eventually entered Jedburgh, concluding a fulfilling day one on St Cuthbert's Way. I appreciated the charm of small towns, historical sites, and the warmth of the people I encountered. Despite some clouds and missed views, the day was marked by the beauty of nature and the friendly interactions along the way.