Helvellyn Via Striding Edge
Helvellyn Via Striding Edge
Glenridding, Cumbria
An autumnal ascent up Helvellyn via the precarious Striding Edge with Trekking Tom Experiences also taking in Red Tarn, Snake Path, Catstye Cam, Swirral Edge and Birkhouse Moor.
Distance - 16km (10 miles)
Ascent - 1,421m
Duration - Approx 4 hours
Terrain - Clear paths up the hills then scrambling on Striding Edge. Some scree on the descent too and grasy tracks.
Parking - Lots of parking in Glenridding, but get there early. View Parking Map
View Route On Map
Having visited the Lake District on numerous occasions, I have always fancied a wander up to the top of the mountains, but usually my travelling companions never fancied it.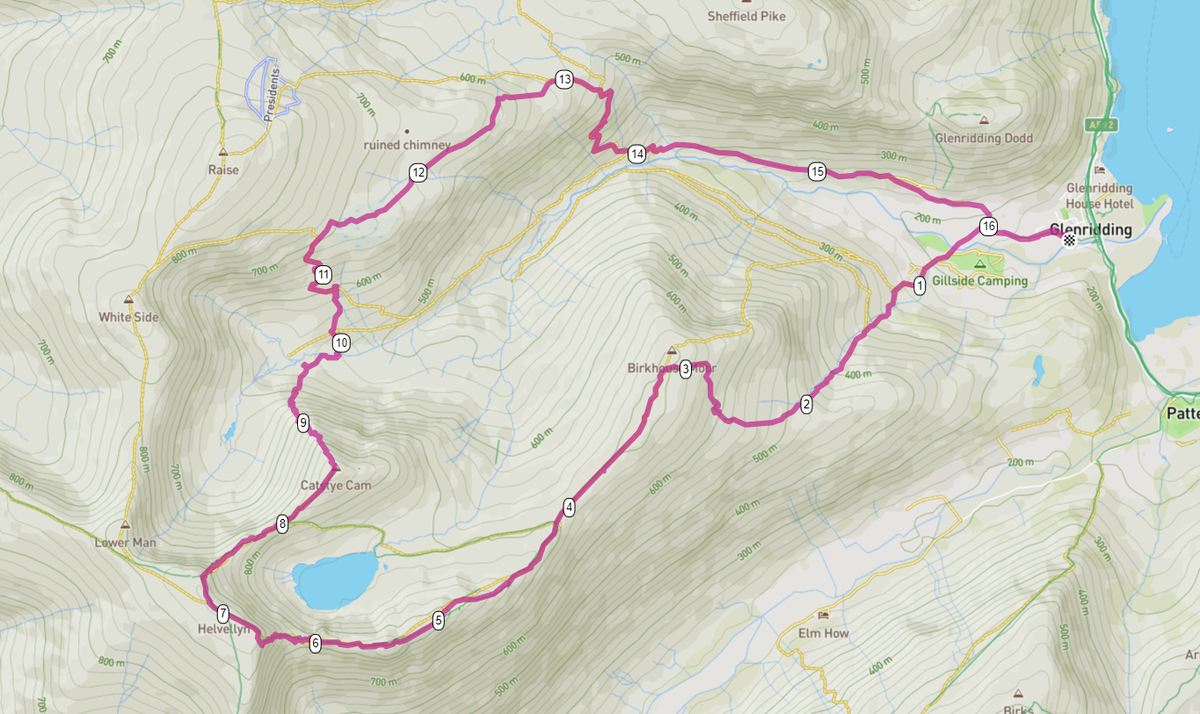 As the legs aren't getting any younger I decided it was time to tackle a few of them and since I have always seen amazing photos of Striding Edge, I decided to start with that which leads up onto Helvellyn. Go big or go home as they say.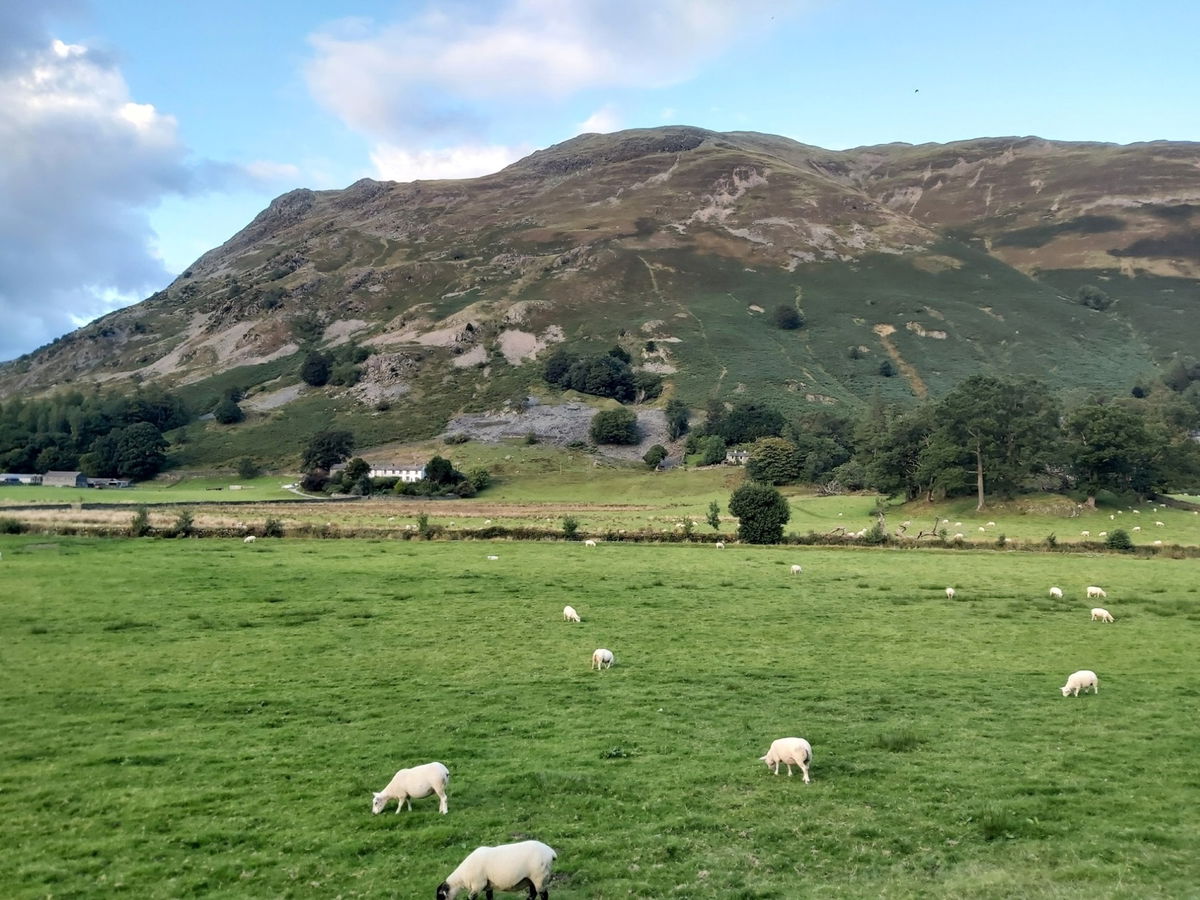 Although my navigation skills aren't too shabby, I'm not familiar with the mountains in the Lakes and thought for my first expedition across a pretty narrow ridge, it might be good to seek some expert help.
I found a mountain guide called Tom who runs small group guided tours around the Lake District and signed up for the September hike, so there was no going back now. However as it turned out, no one else fancied the walk on that particular day, but Tom being true to his word, still went ahead with the expedition, so off we trekked.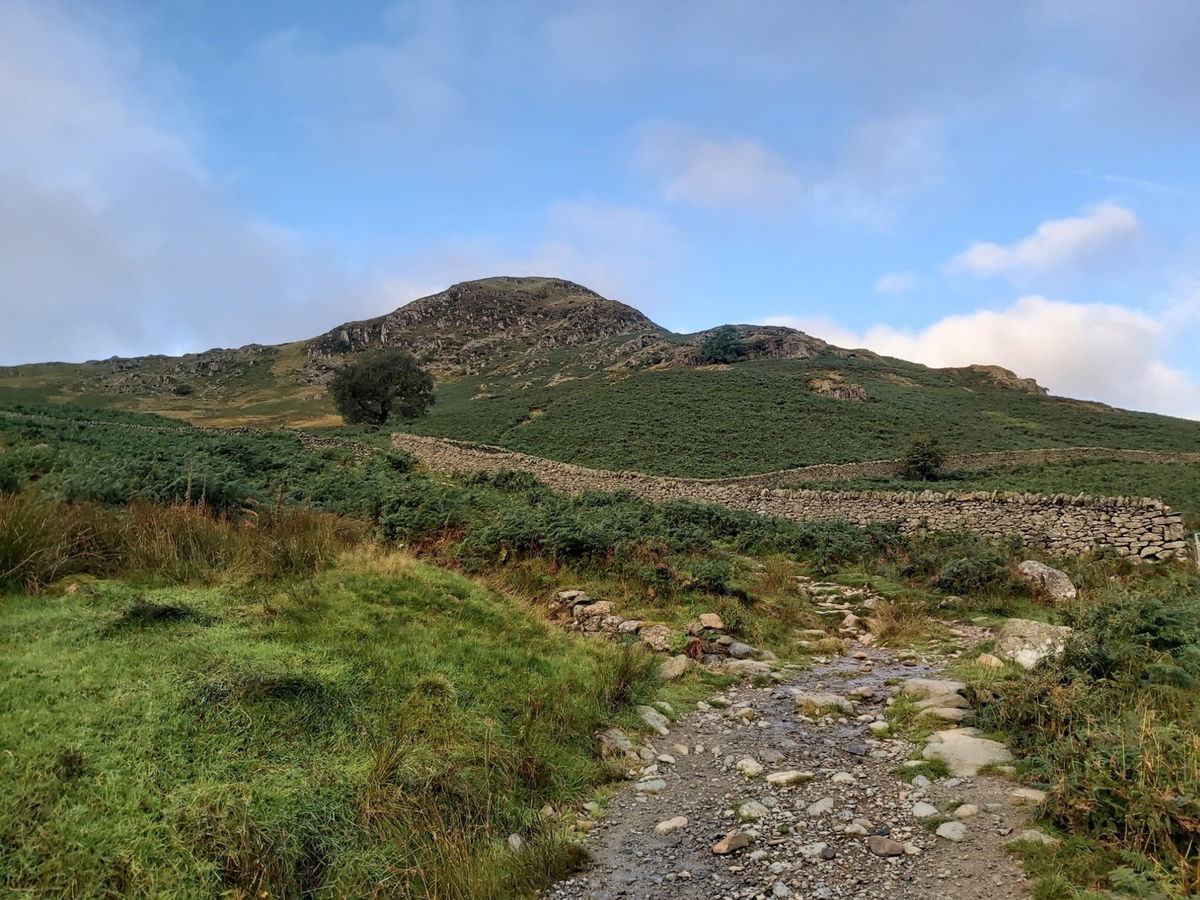 Starting in Glenridding we headed straight up on a direct route towards Striding Edge.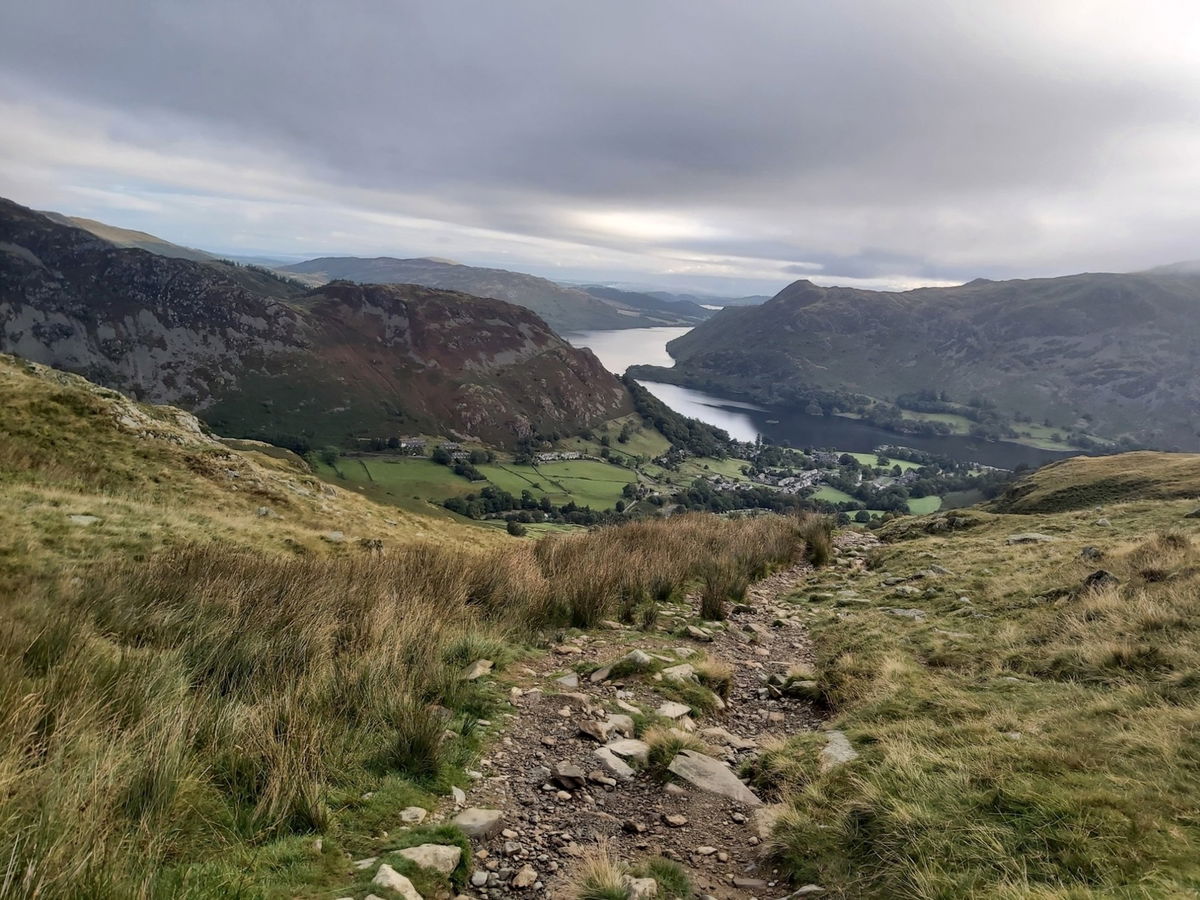 A little lookup behind us and we're starting to put some distance between ourselves and Glenridding with Ullswater in the background.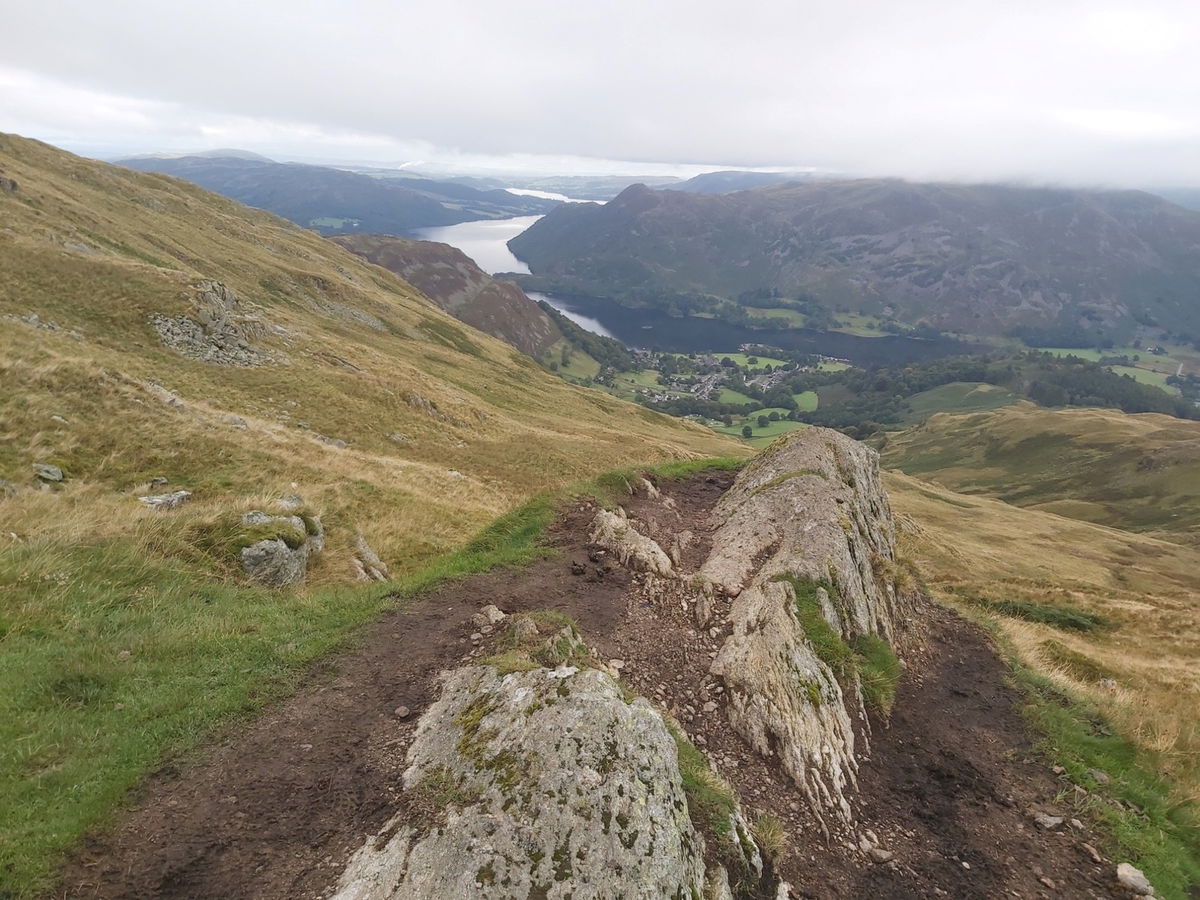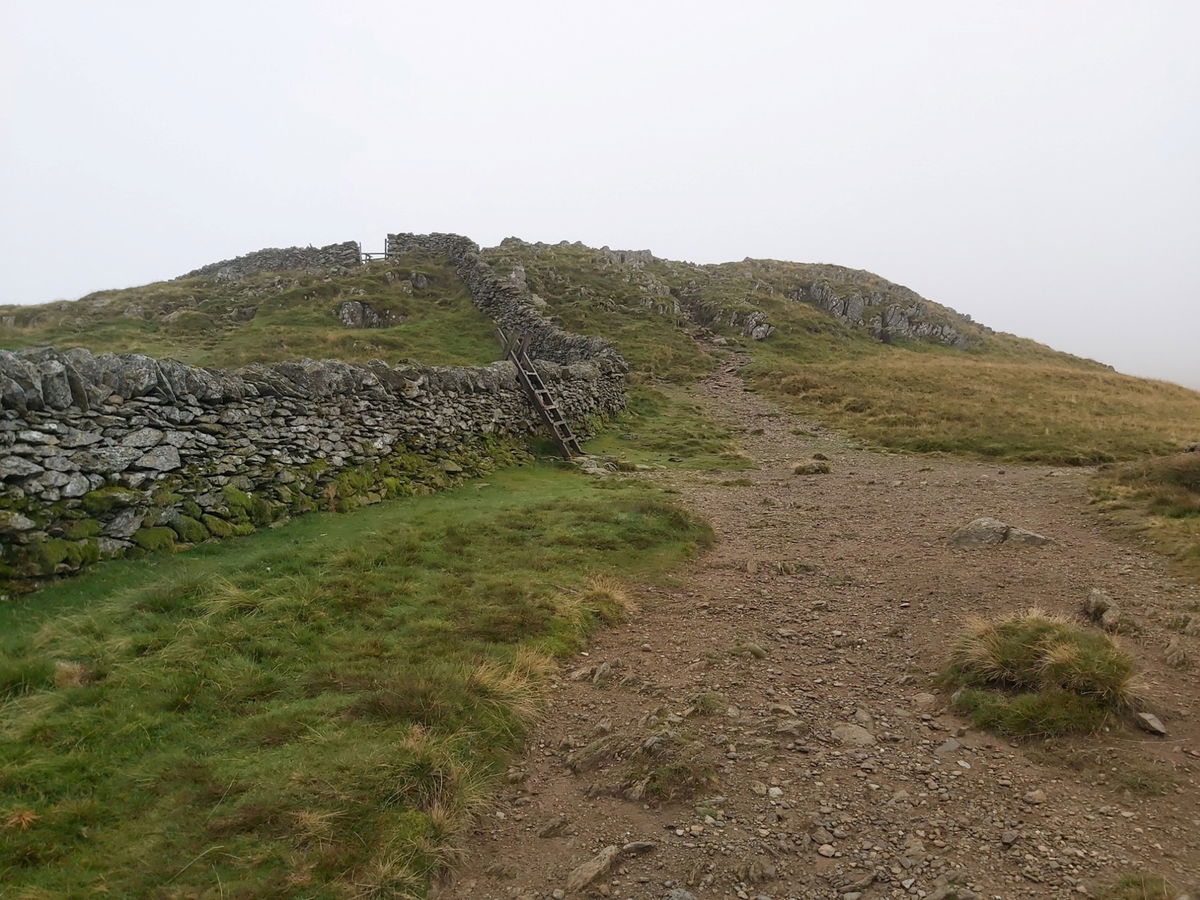 After 90 minutes of ploughing up the mountain at a decent speed we start to approach Striding Edge and of course, the mist starts to settle in!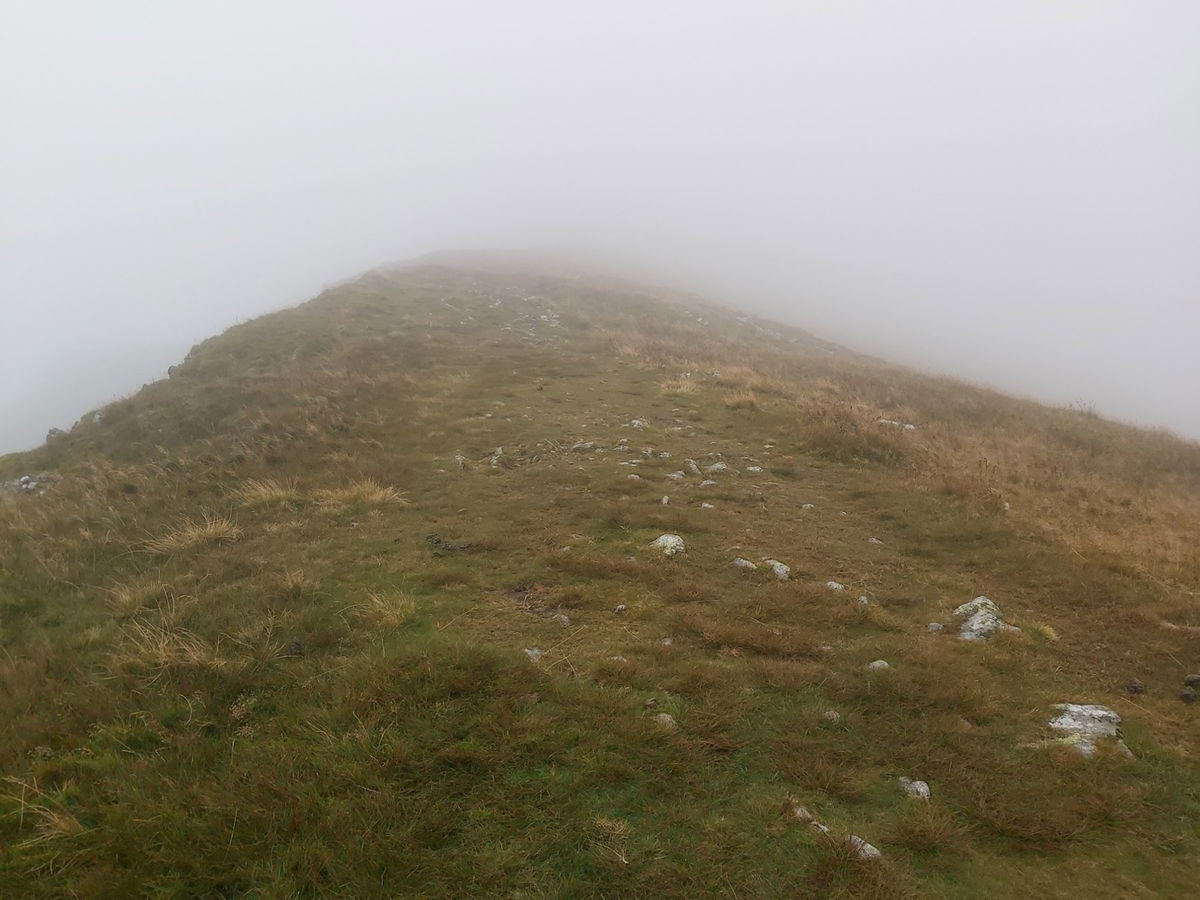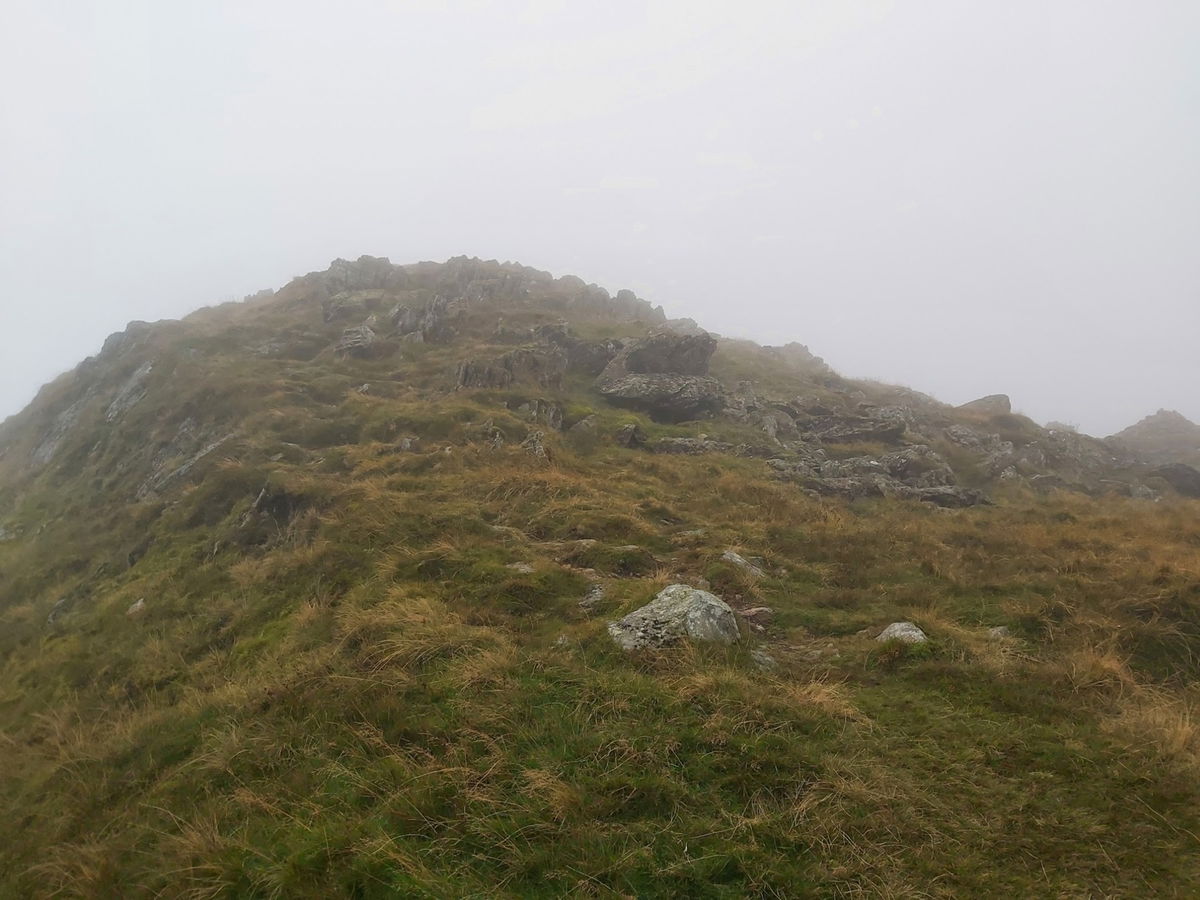 Some fabulous rock formations up here.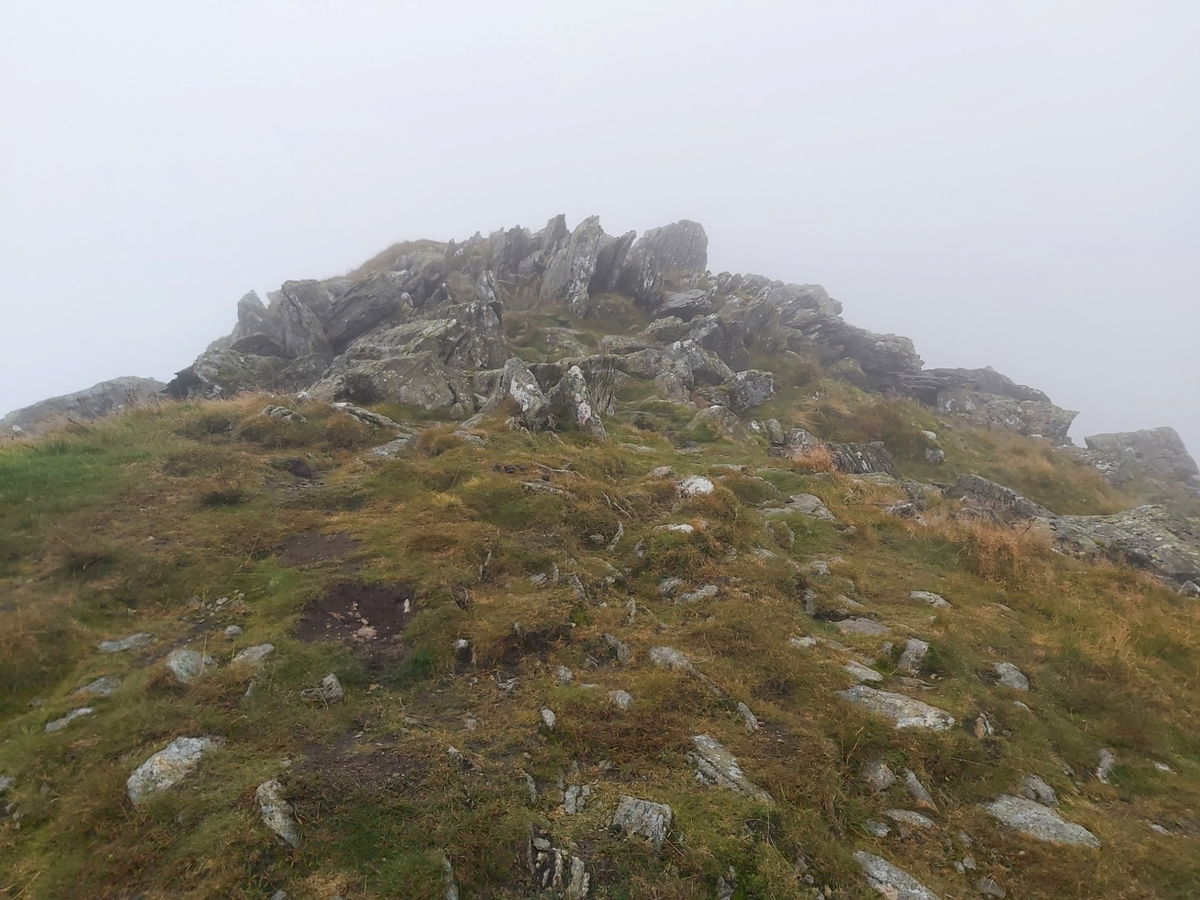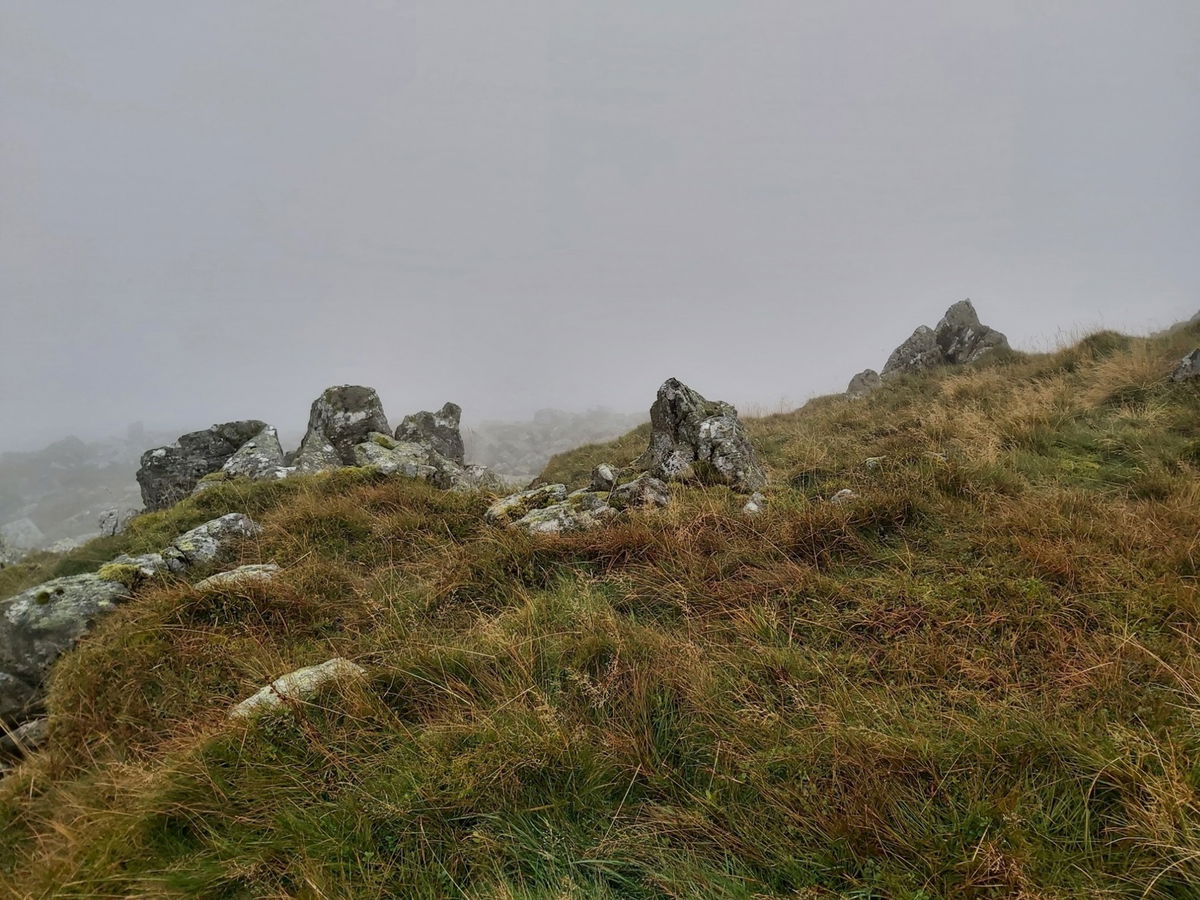 Then like a monster lurking in the shadows, Striding Edge emerged out of the mist!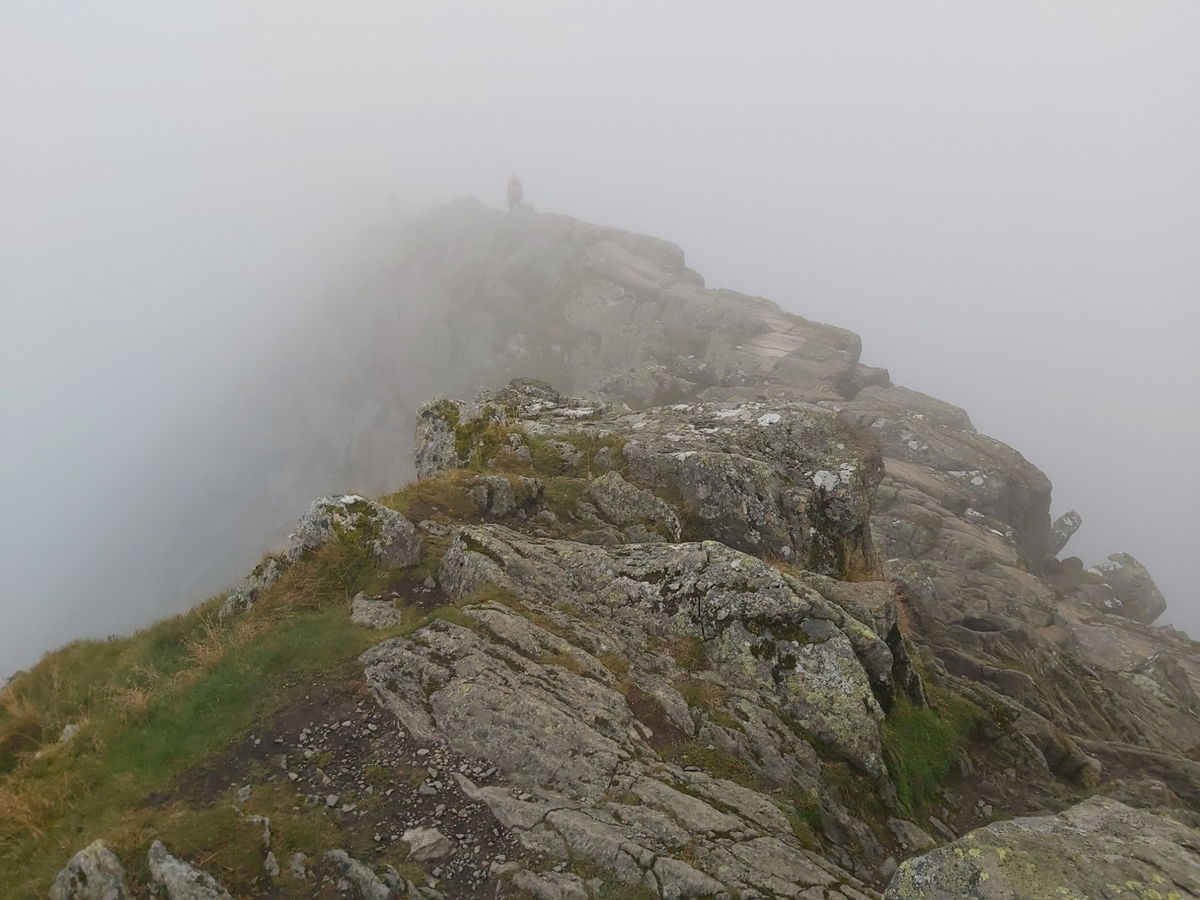 And we found a little memorial up here too.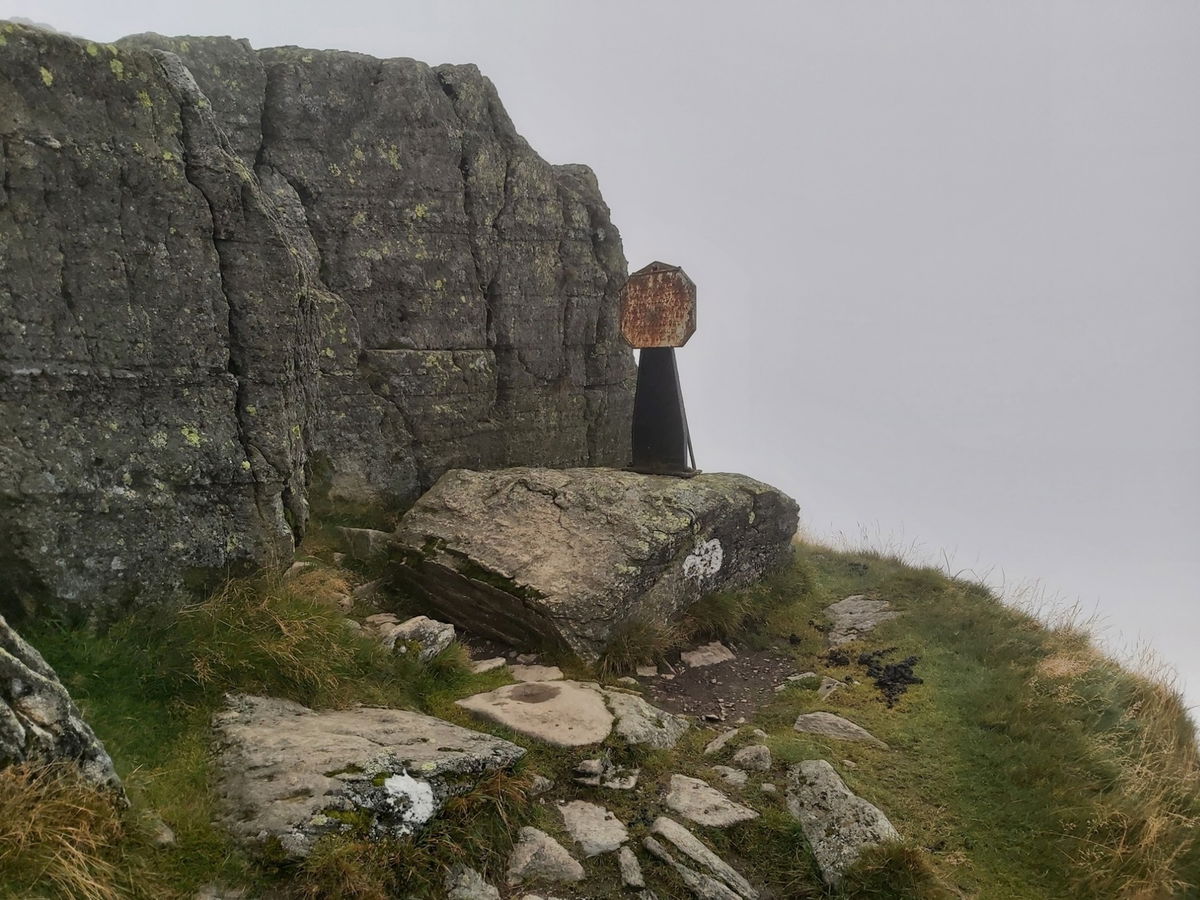 But enough chat, Striding Edge waited impatiently in the distance so we set off. I am not sure if it was a good or a bad thing that I couldn't see too far in front of me. Maybe if I had seen the full extent of the ridge it would have been more daunting.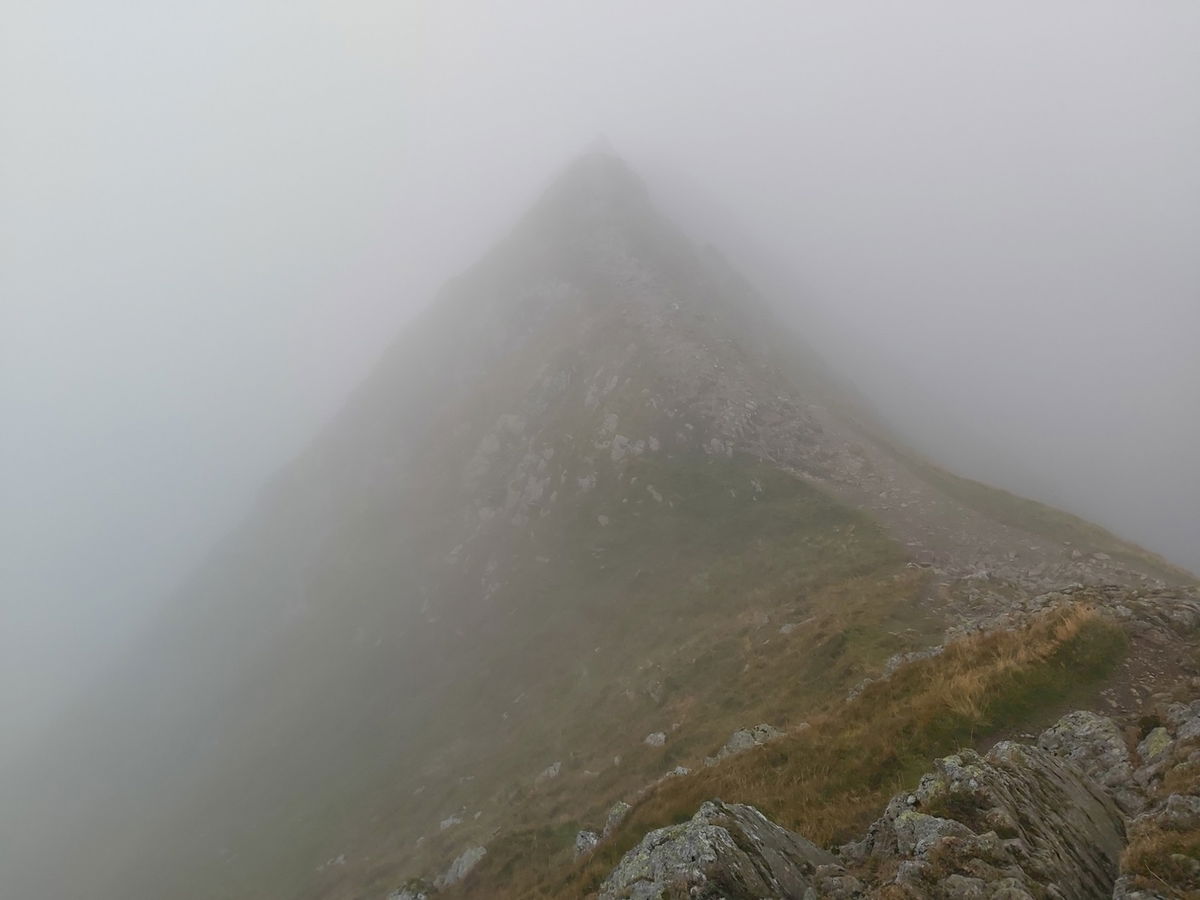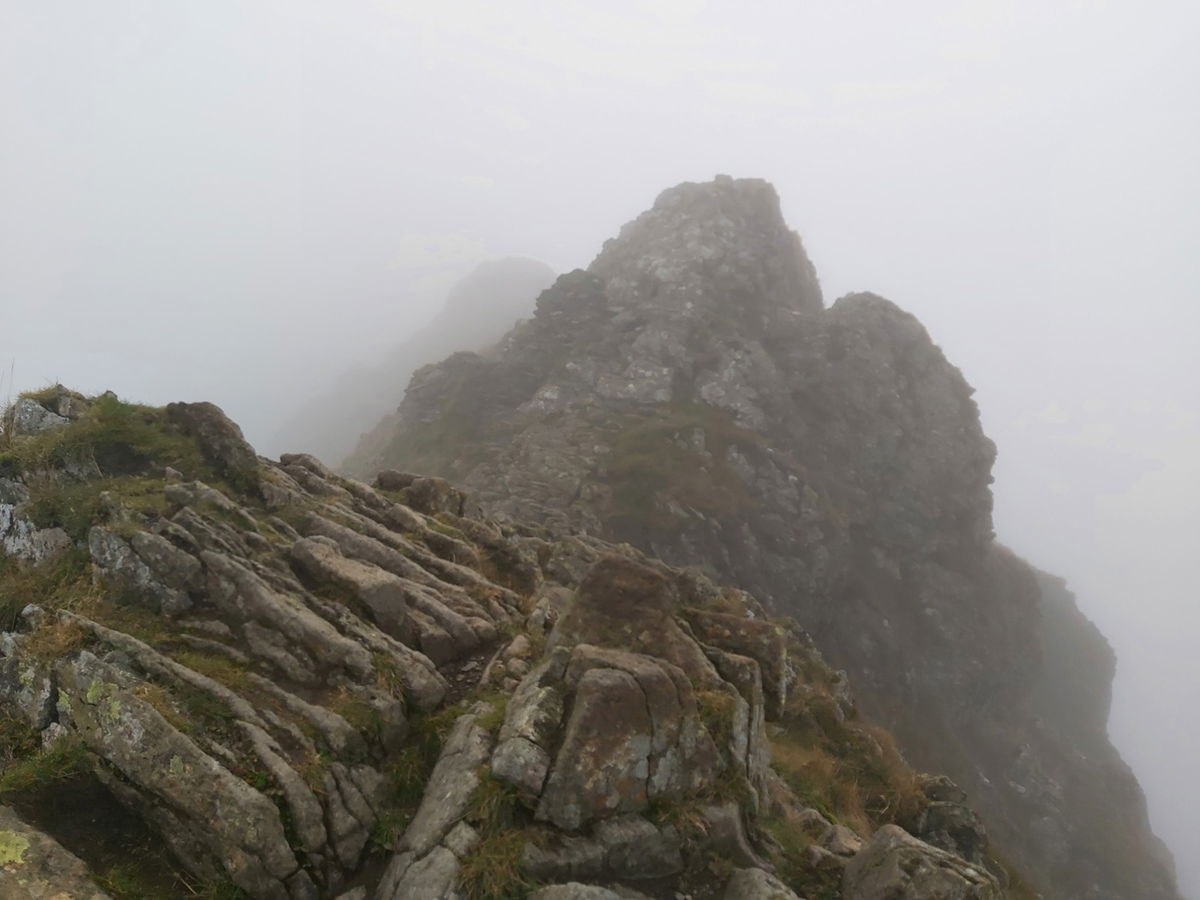 The path is pretty much straight up the middle of that.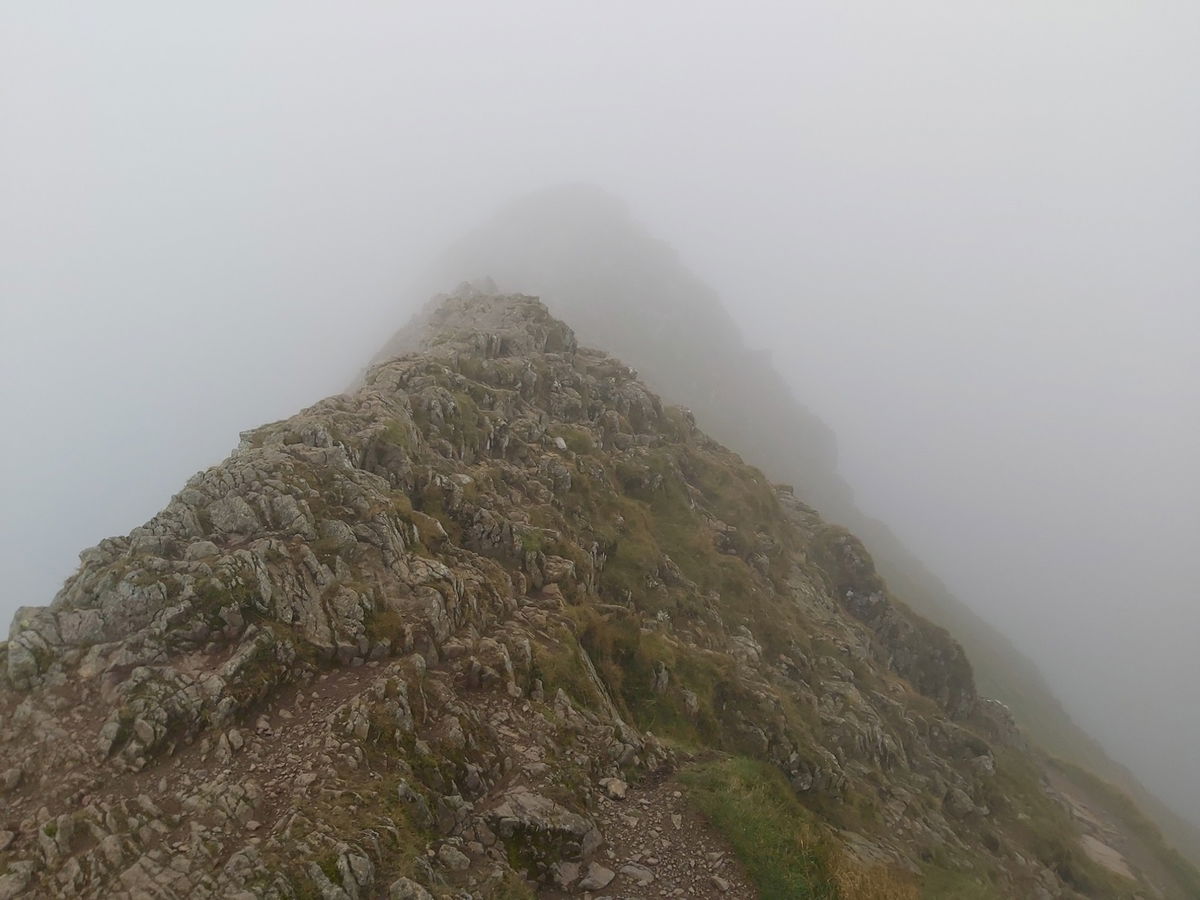 On to the final ascent to the top of Helvellyn.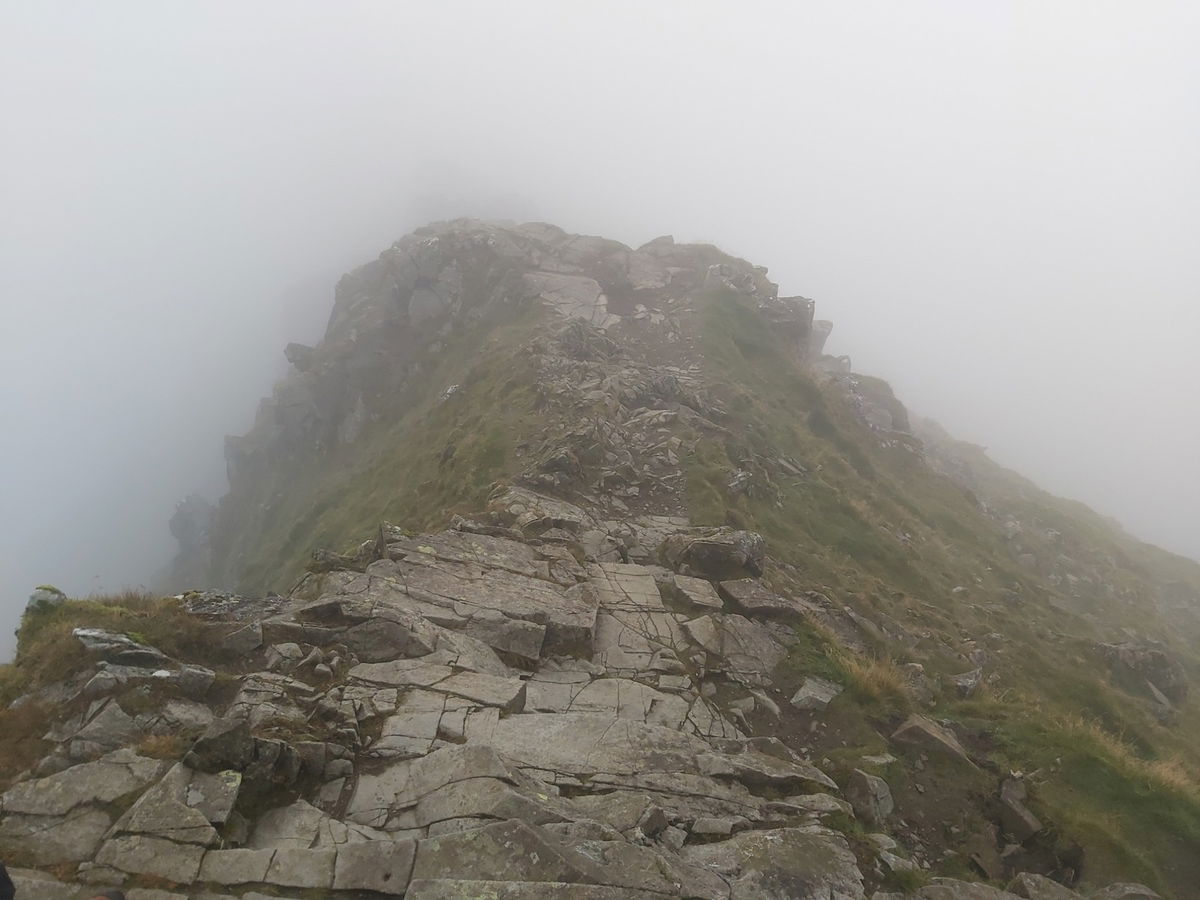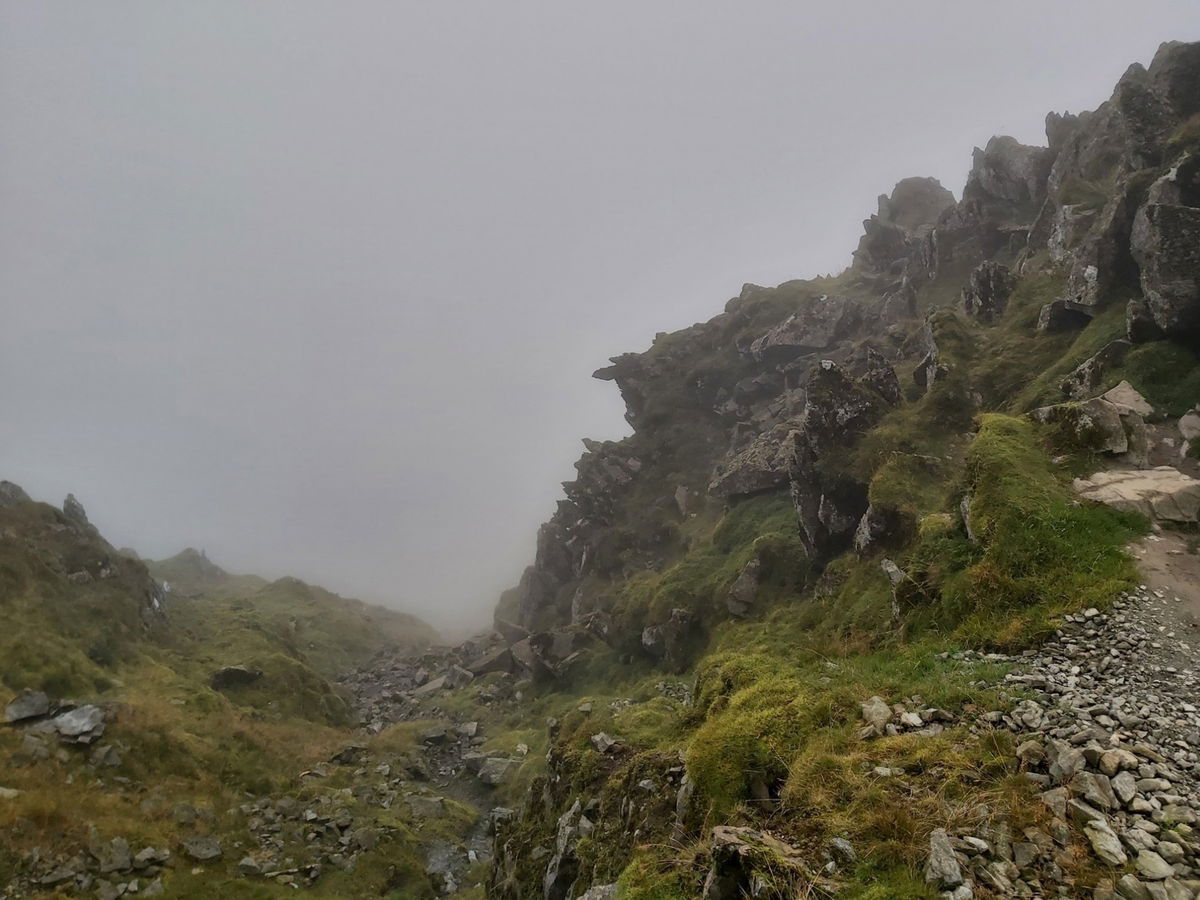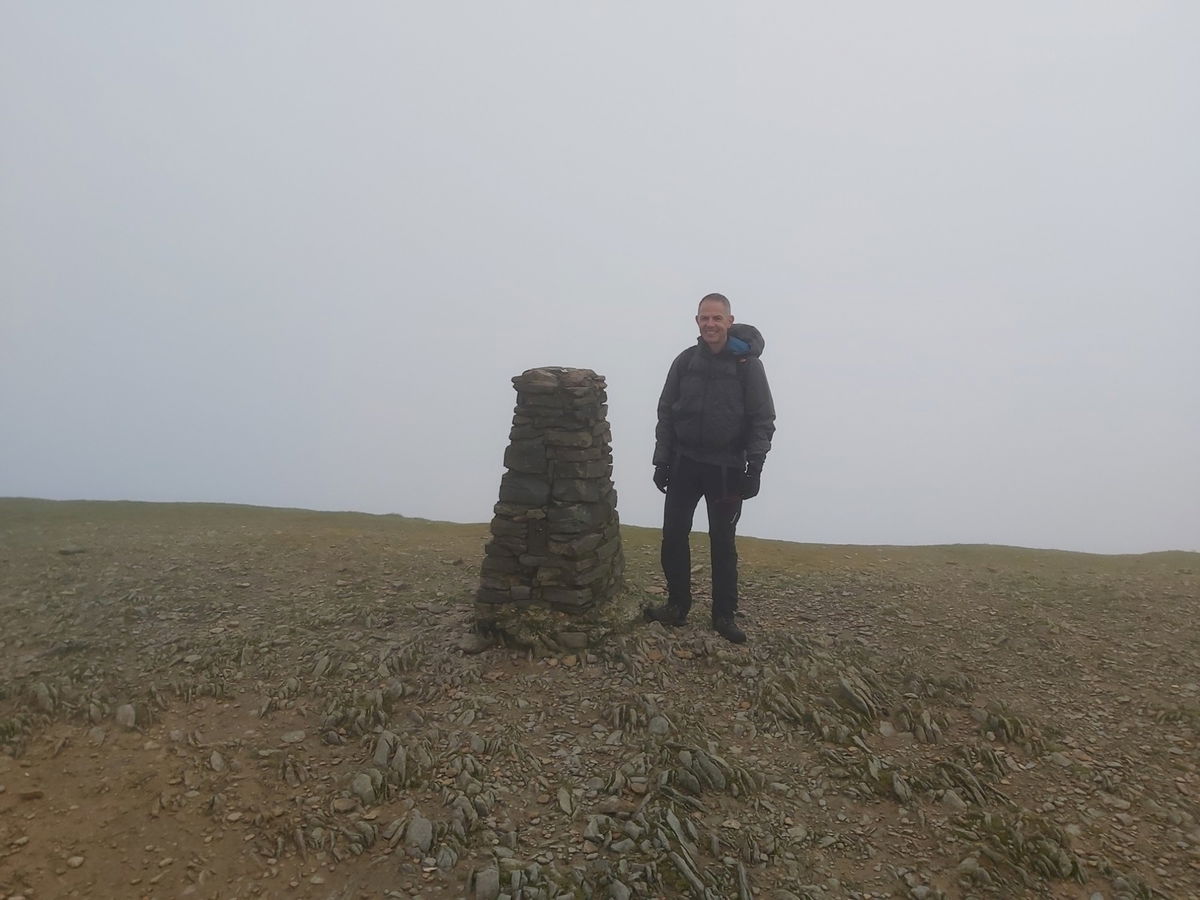 Time to leave the summit and head over to Catstycam.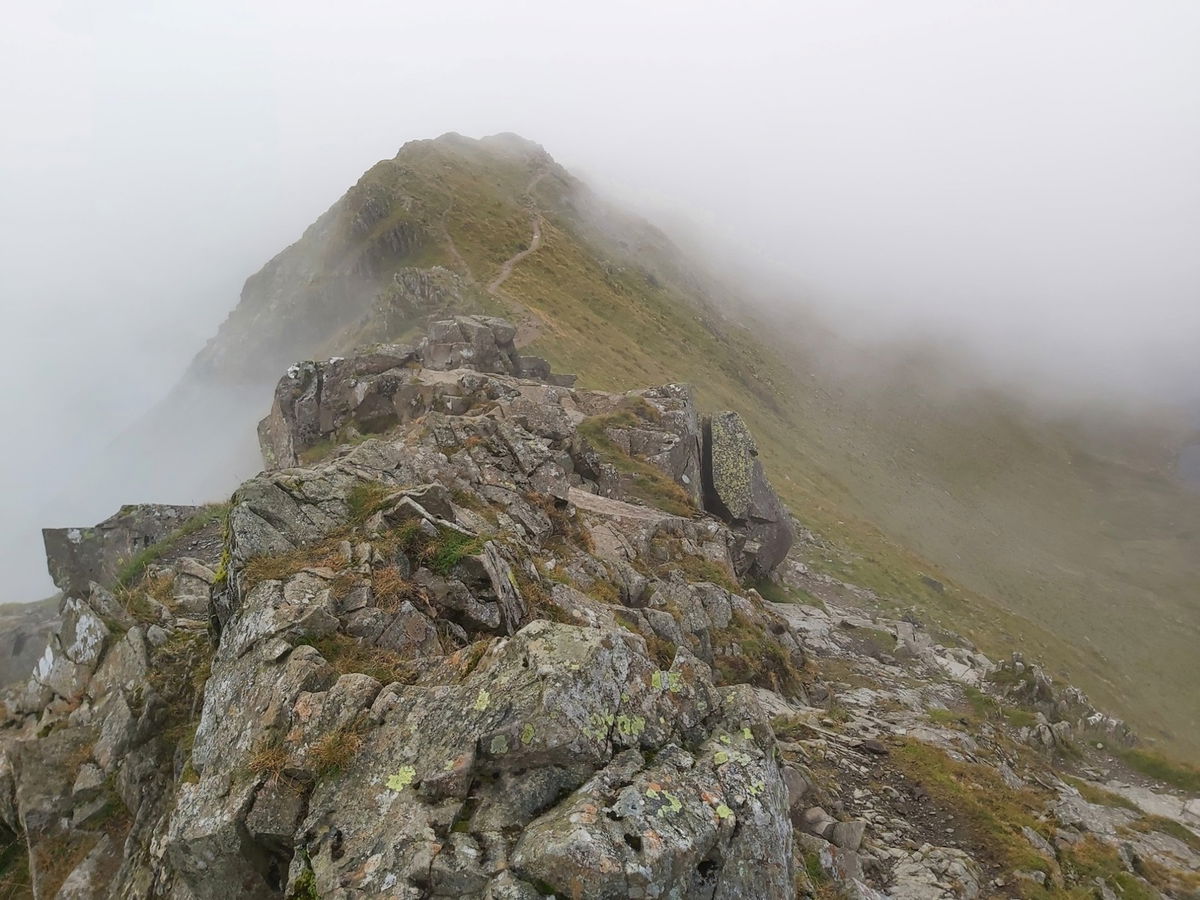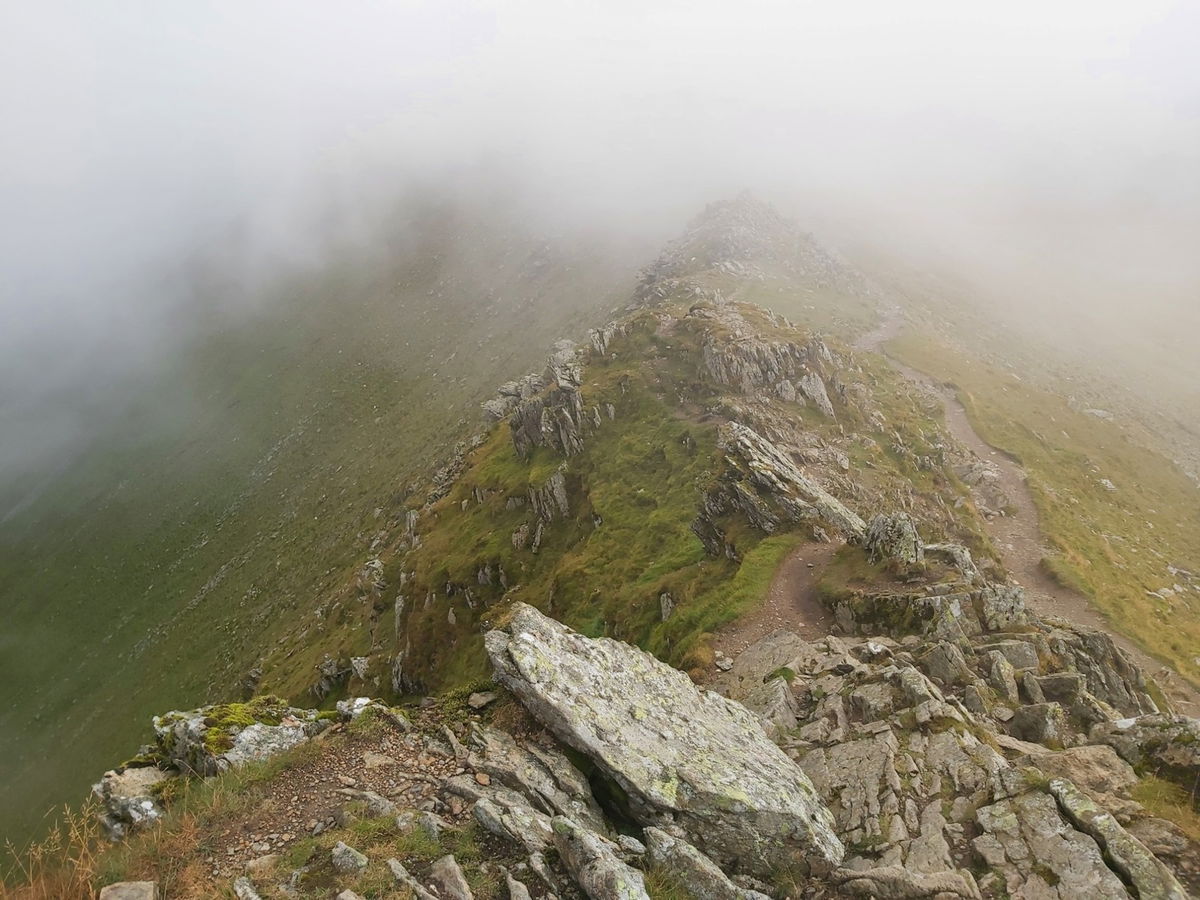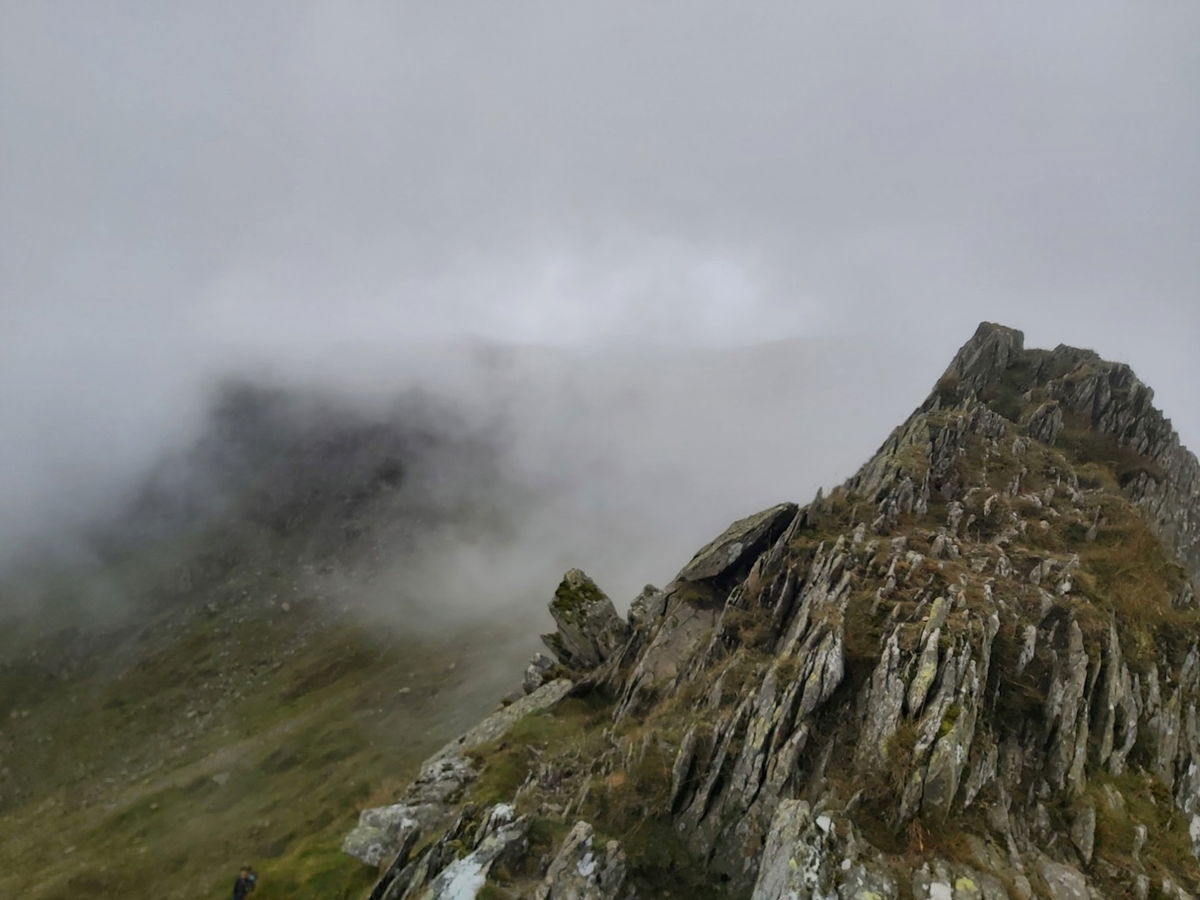 If you still have your pair of X-Ray specs from the 80s, put them on now and you might be able to see the beautiful view of Red Tarn through the fog.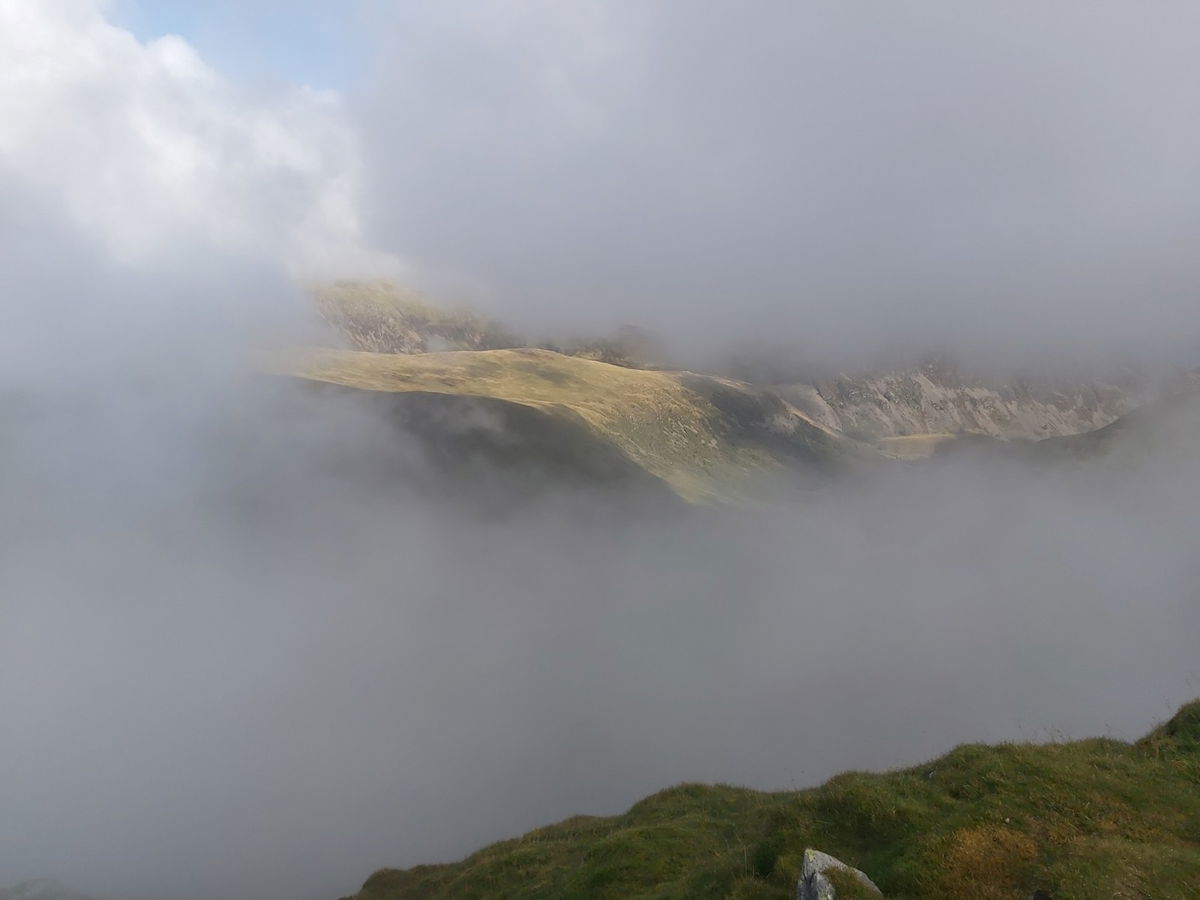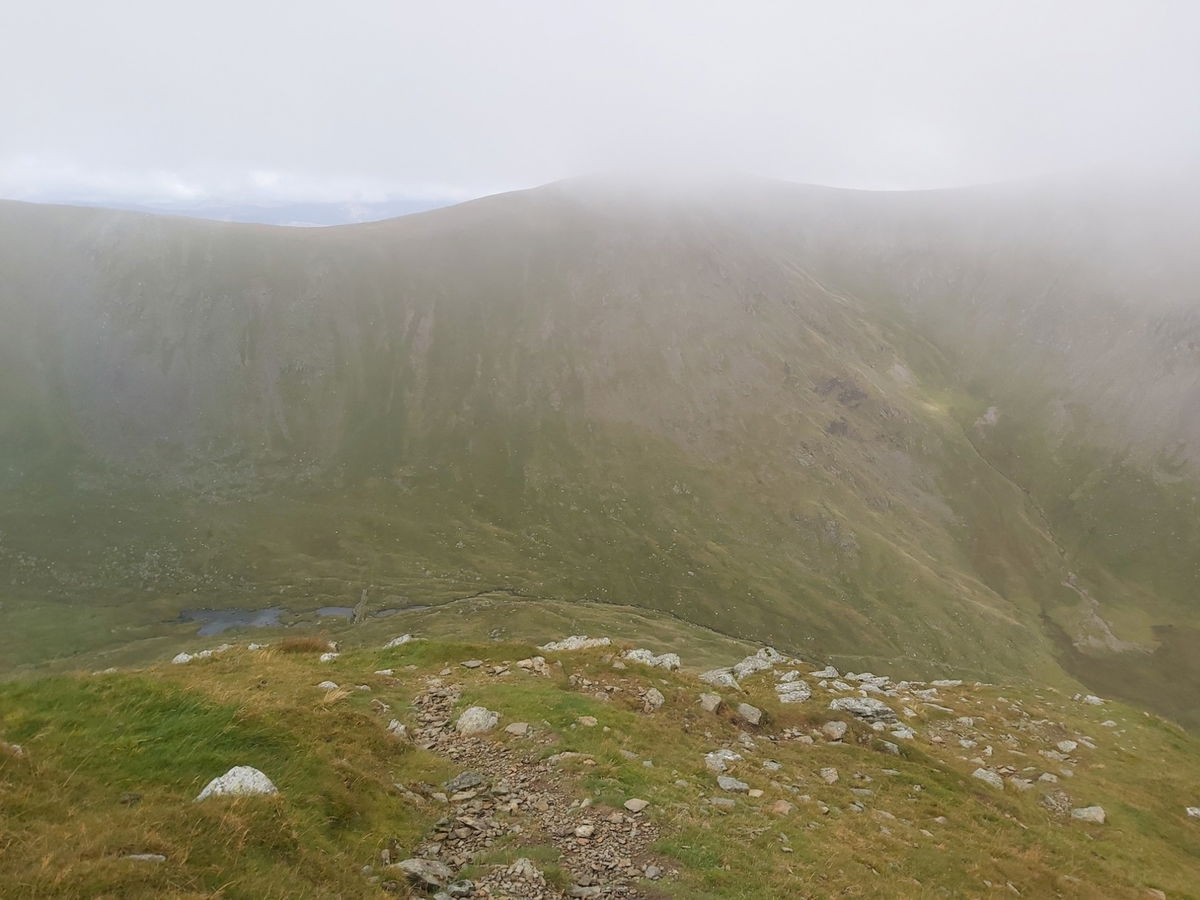 Then if we avert our gaze to the other side, lovely and clear.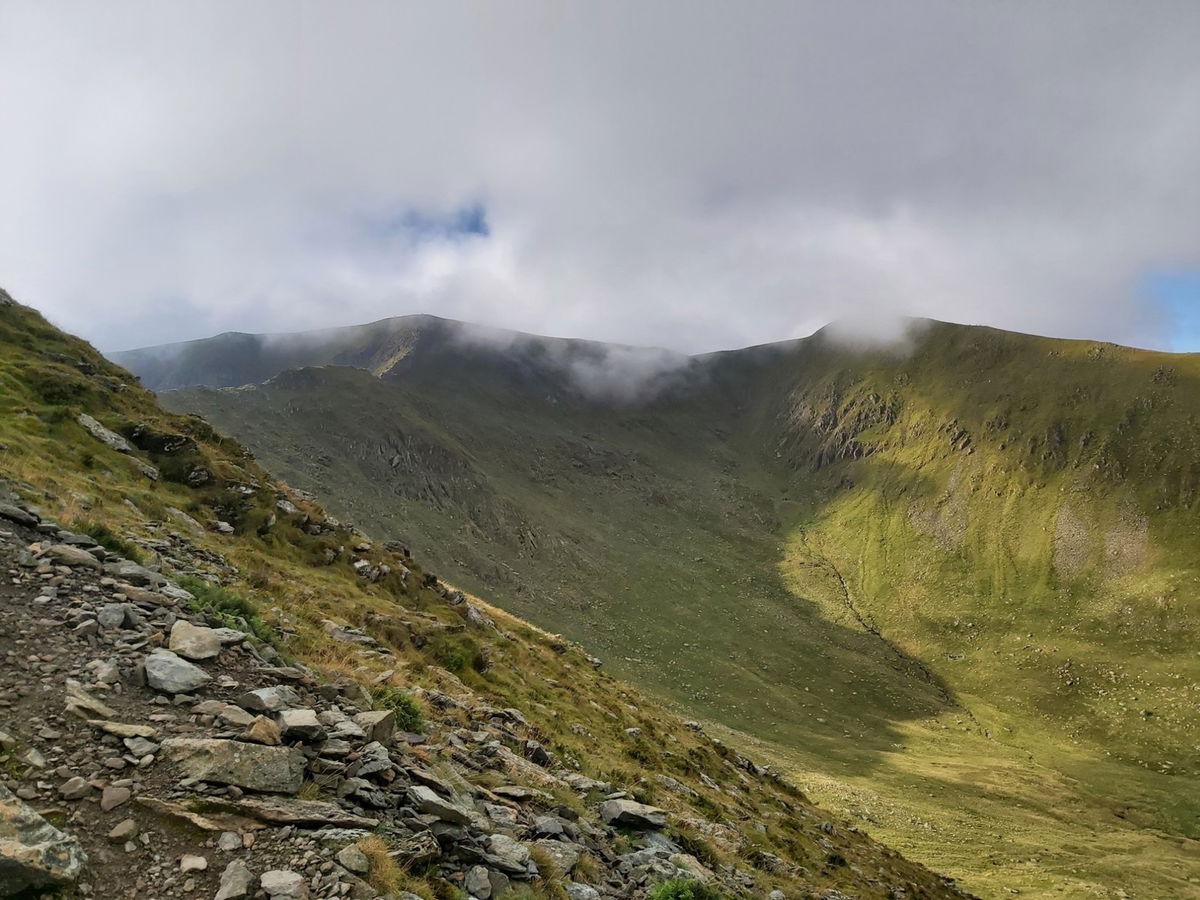 For our descent we took a new path to Tom which ending up in a bit of sliding down the scree in parts. Then halfway down we saw Snake Pass across on the opposite hill. Our current route was to take us down into the valley, but with the smallest speck of persuasion, we decided to head up that too!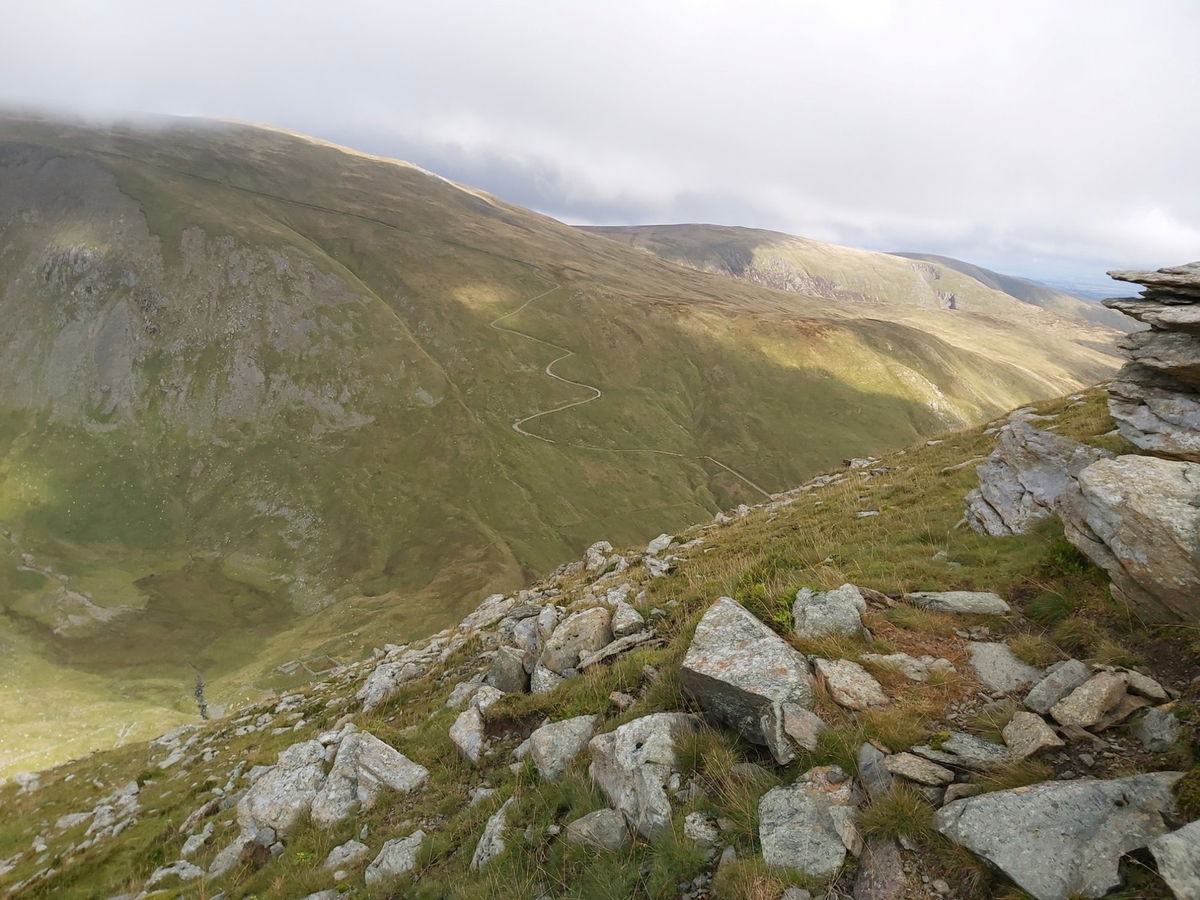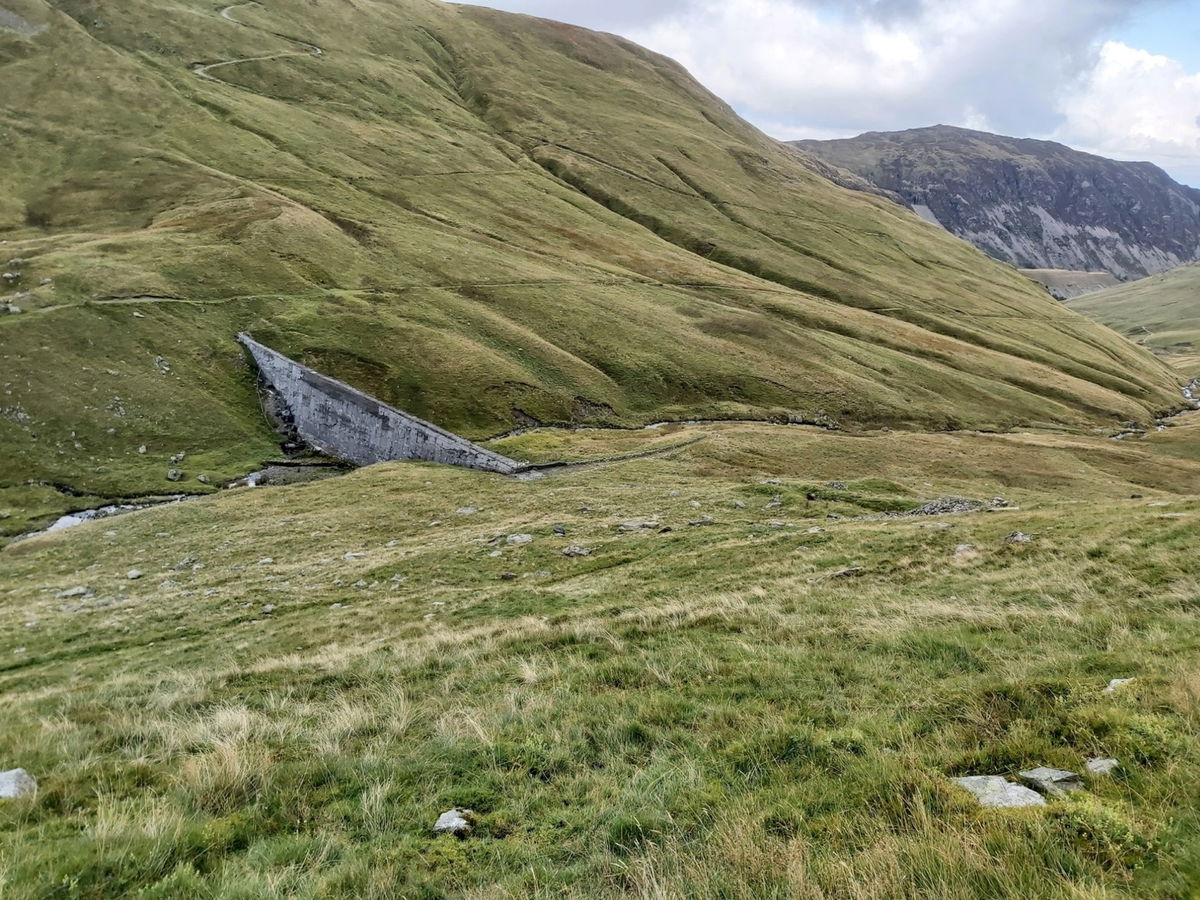 We crossed over the burn a little way down from this dam and then started to head up again. Tom is now onto his fourth Rice Crispies Squares bar!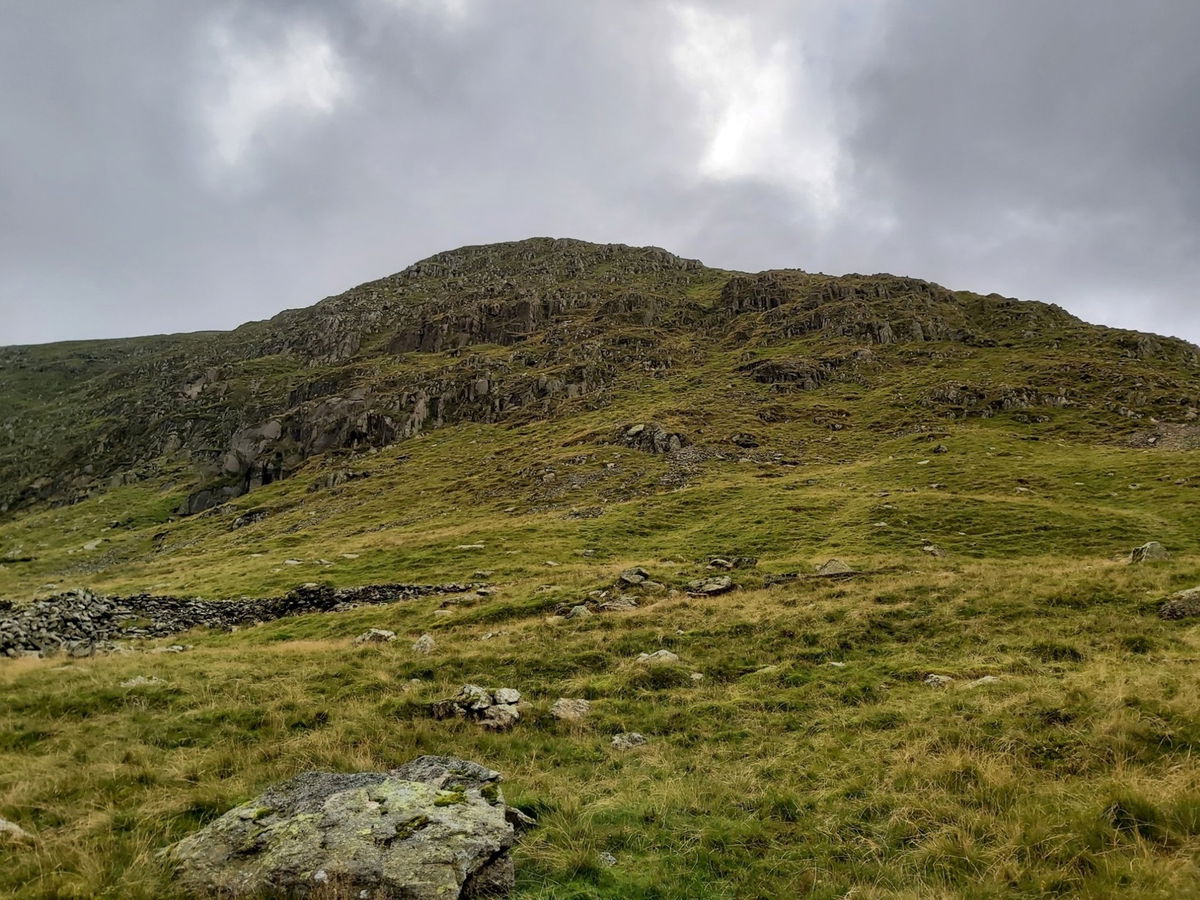 The mist had cleared now, so the views once again turned magnificent.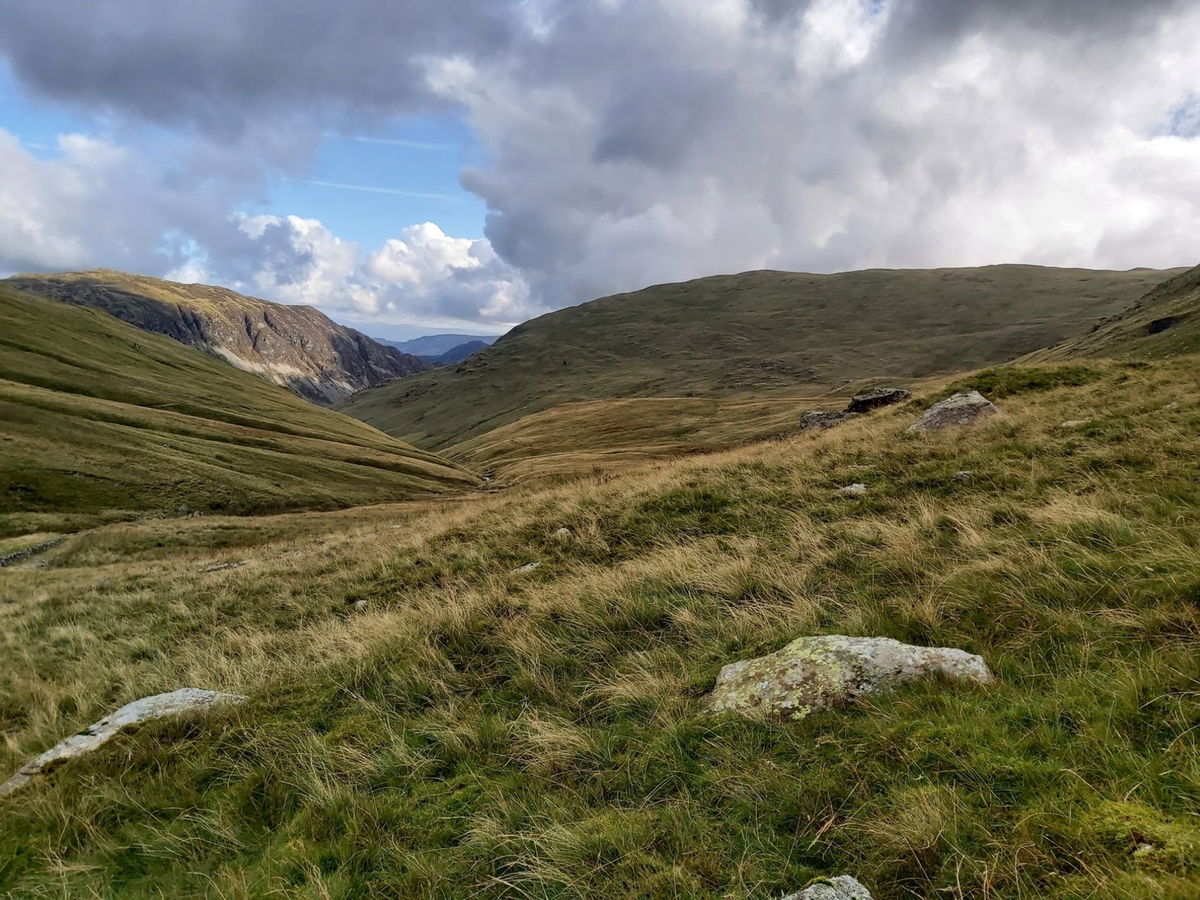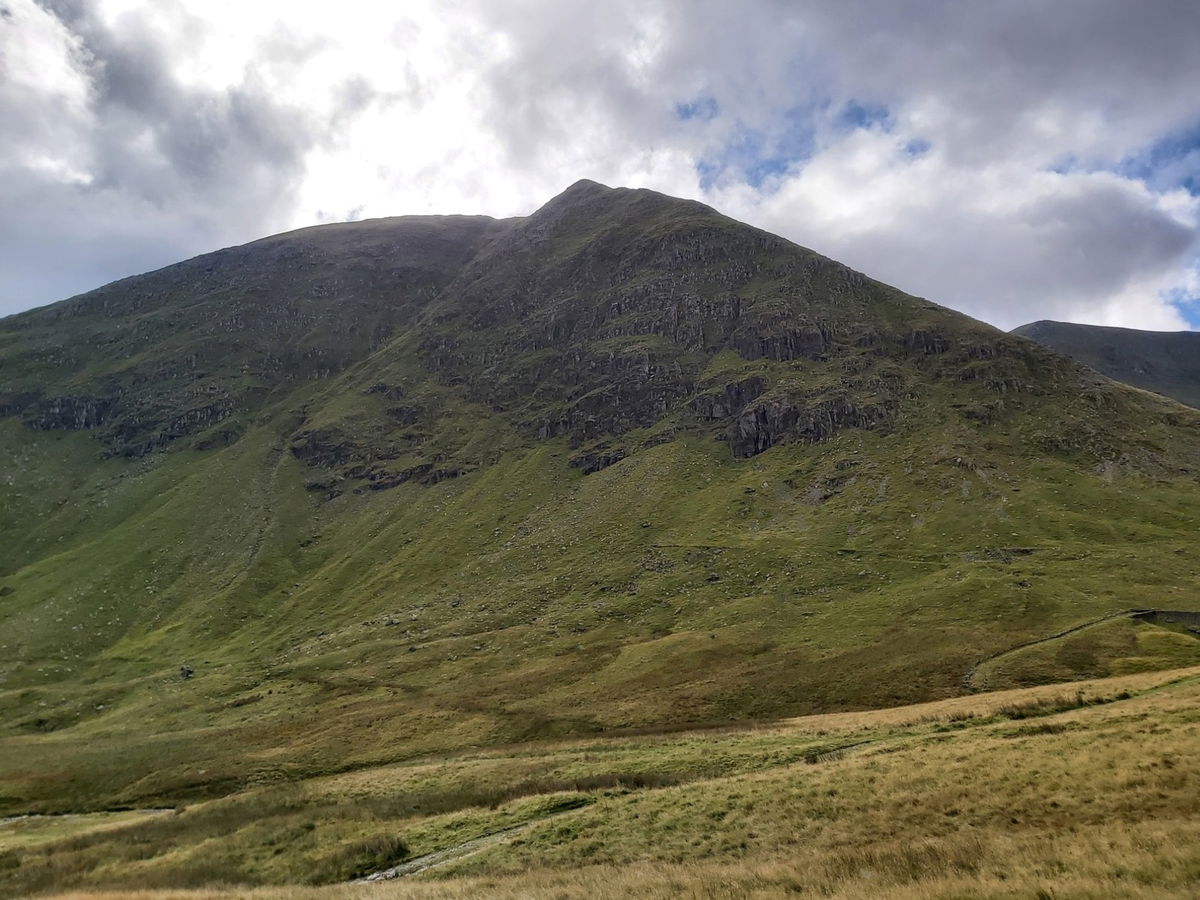 On to the final descent and we spy Glenridding again.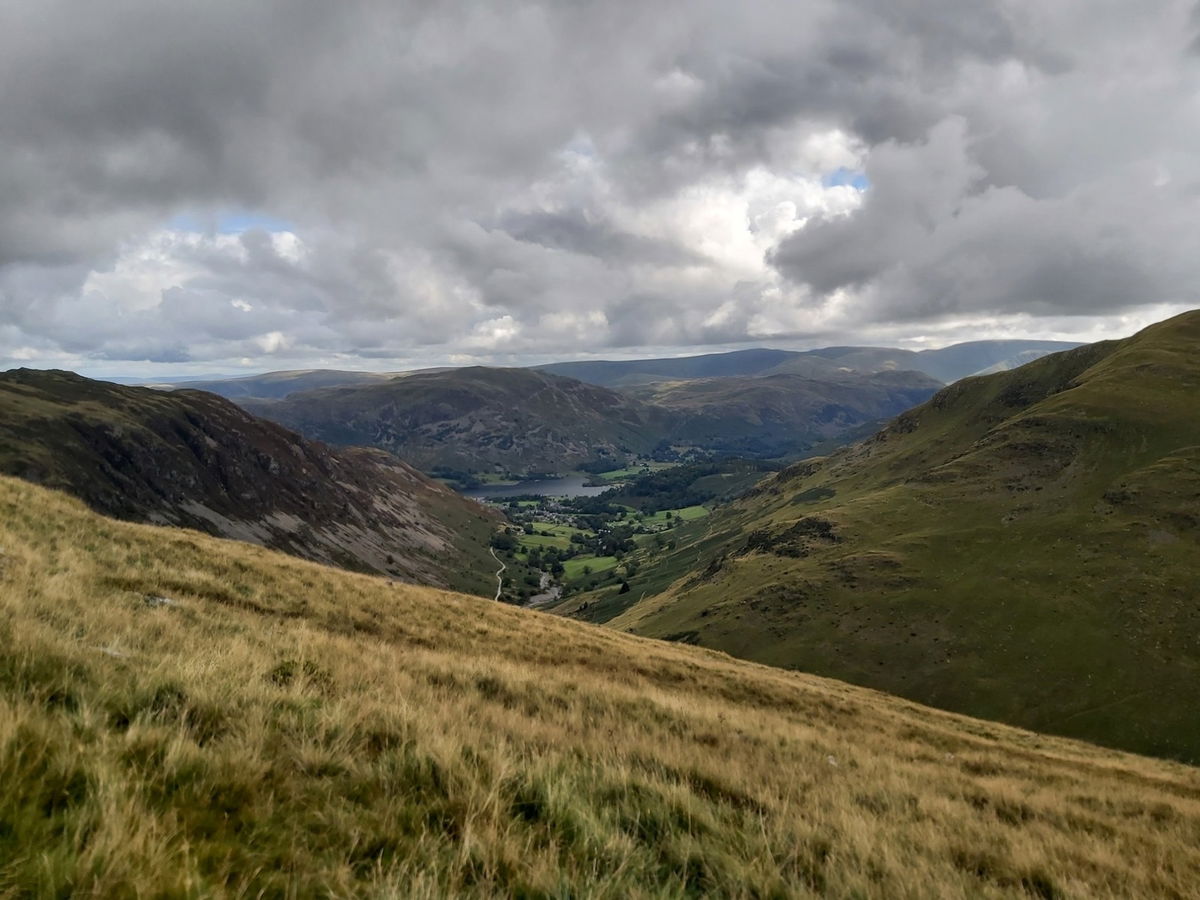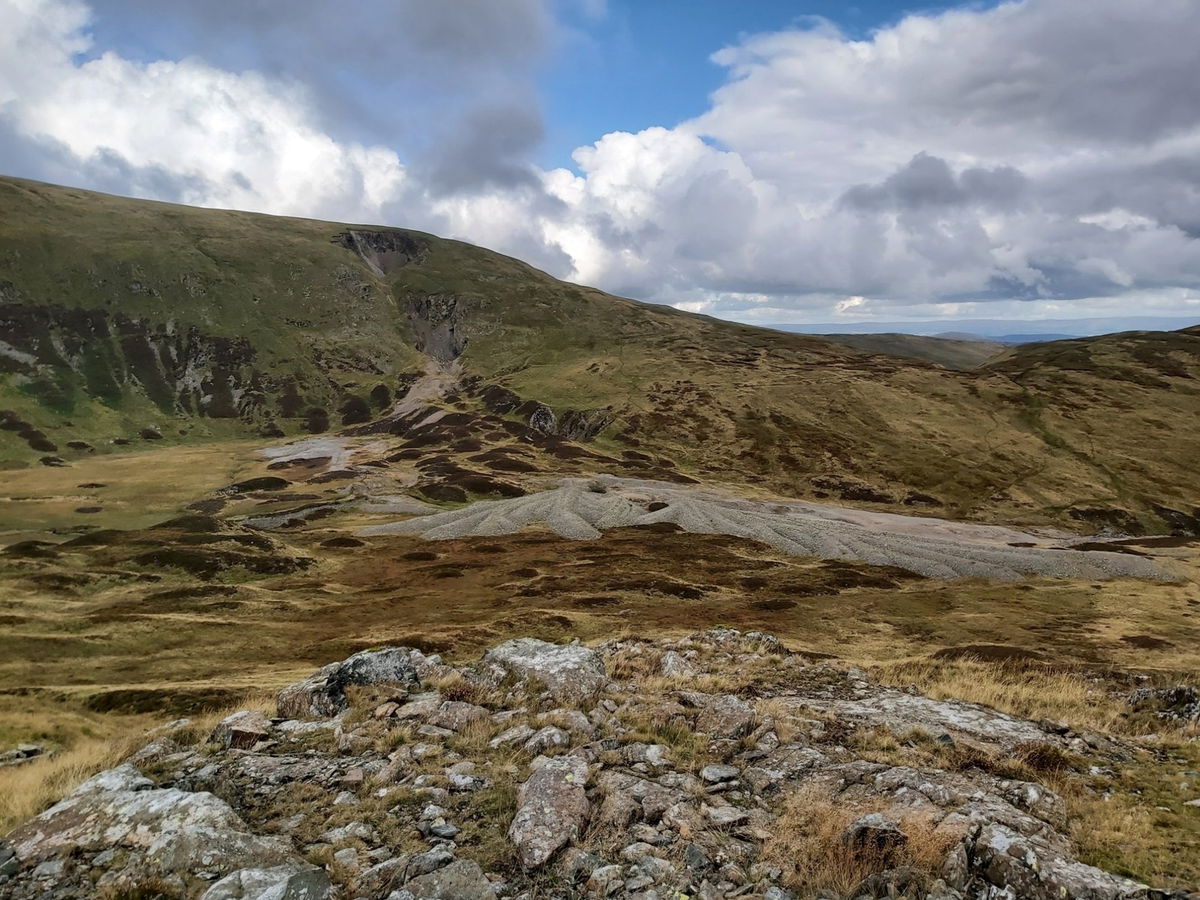 As expected towards the final bit of the walk, the banter turned to food and our joint love of apple crumble and Viennetta.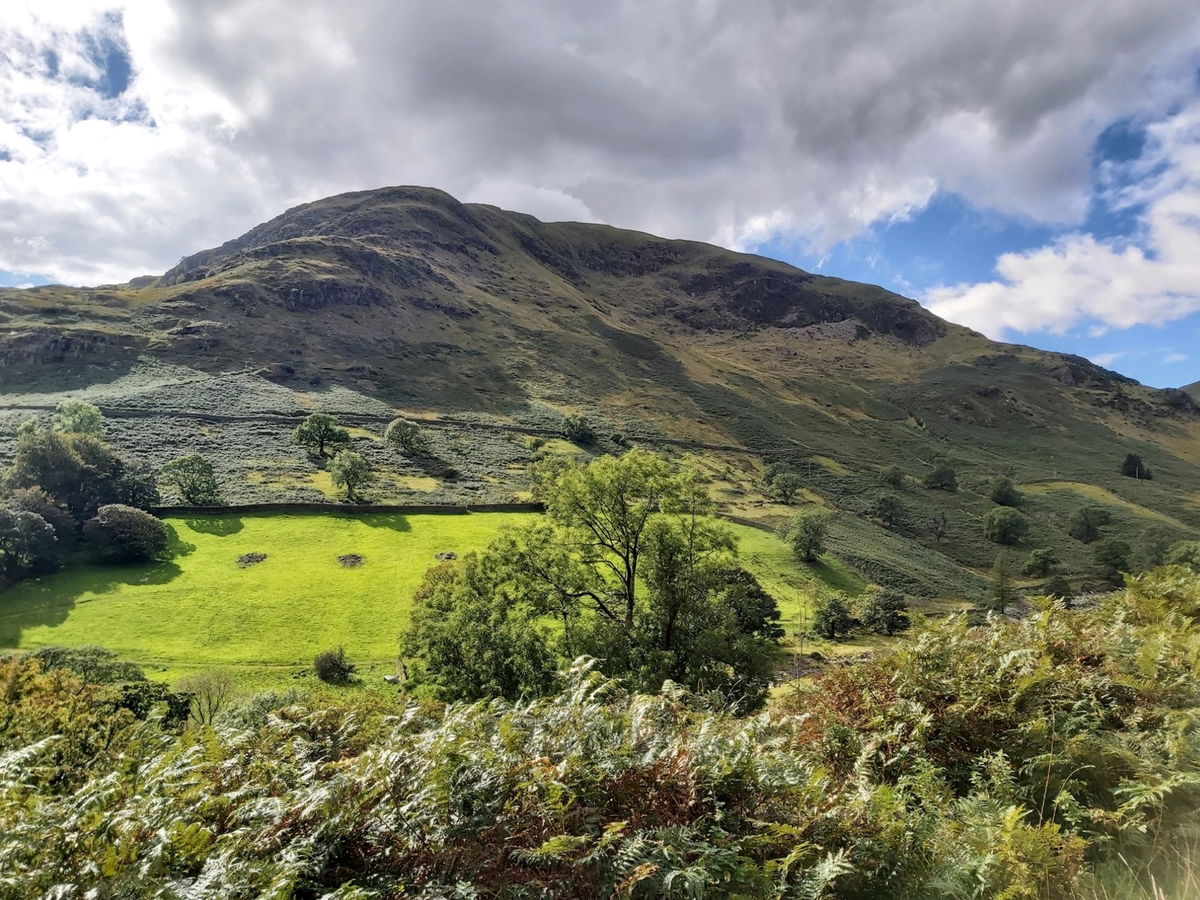 And we're now back at the bottom and I head over to Ullswater to await my Fabulous North Glamorous Assistant returning on the steamers.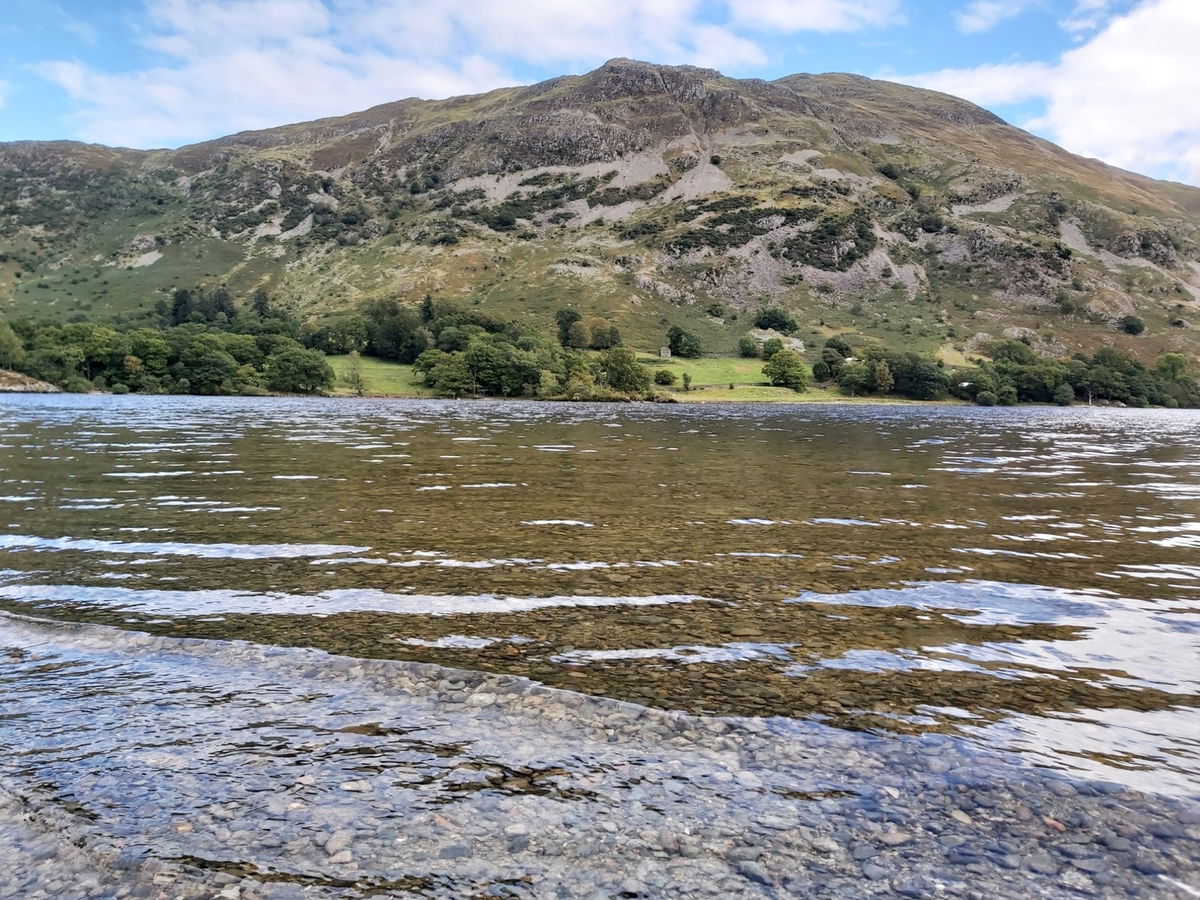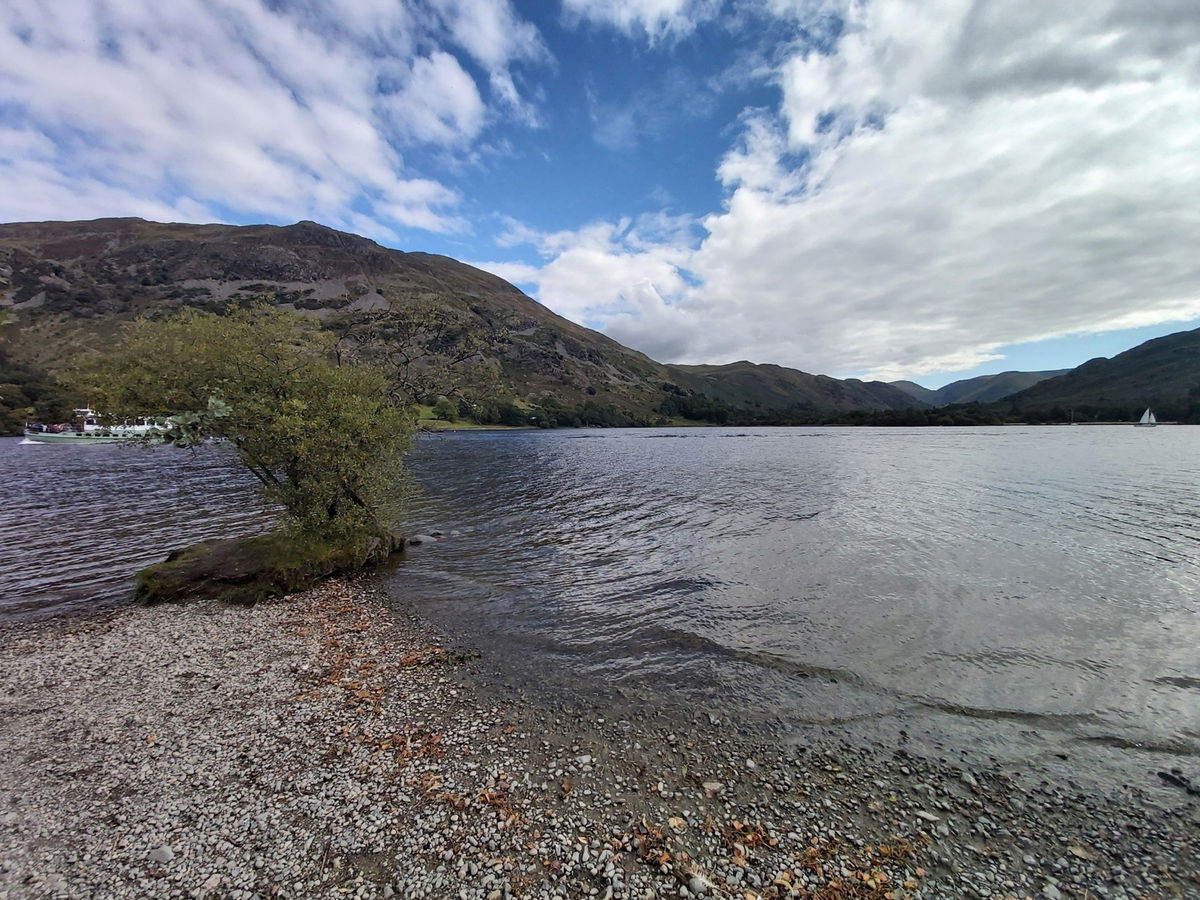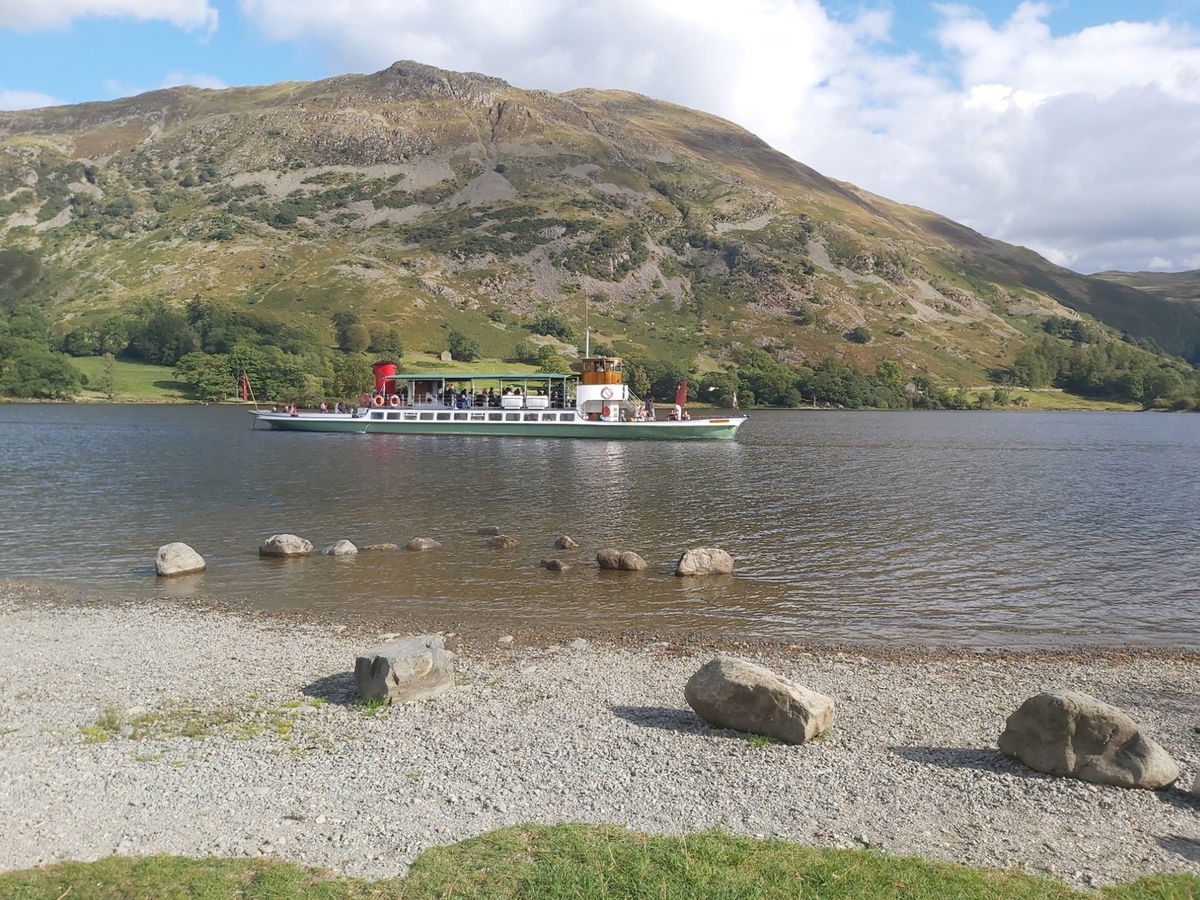 We know you want to see a 3D fly through, so here you go.
An absolute mega hike and one I would love to do again when the mist has dissipated. Apologies to anyone heading onto this post expecting to see scintillating pictures of Striding Edge and Helvellyn. It wasn't to be today.
A huge thanks to my guide Tom from Trekking Tom Experiences. He's a champion lad and I felt perfectly safe under his tutelage while navigating Striding Edge. He regularly runs hiking tours most weekends so check out his website at trekkingtom.com.
Where to Park For Helvellyn Via Striding Edge
Where To Park For Helvellyn Via Striding Edge?
What three words
Lots of parking in Glenridding, but get there early.
}
Fabulous Places On This Walk
Discover what fabulous places you will find on this walk - Helvellyn Via Striding Edge.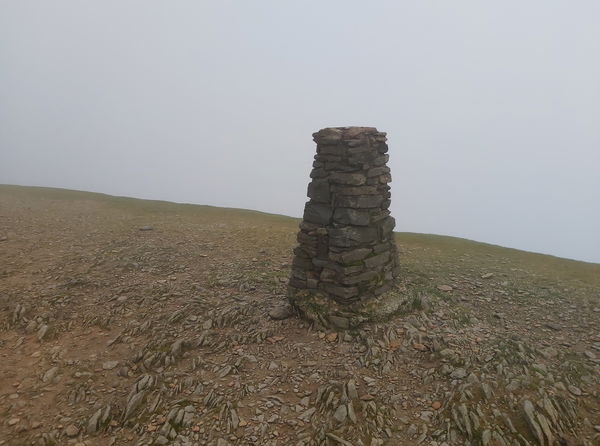 Helvellyn Trig Point
Trig Point
Glenridding
Cumbria
The trig point sitting on top of Helvellyn (950m).
Contributed by Simon Hawkins
Thanks for checking out this place on the Fabulous North! I do enjoy a wander out in to the countryside trying to find hidden gems that not many people know about. You can't beat a rogue Pele tower up a remote hill or a mysterious stone circle or a stunning waterfall secluded in a forest.
More Walks from Simon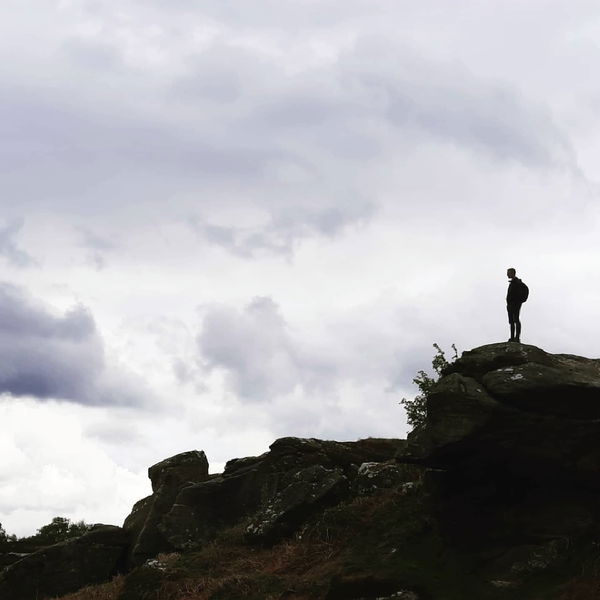 More Places In Glenridding
Find more fabulous places in Glenridding, Cumbria and if you know of a place we haven't listed, then let us know.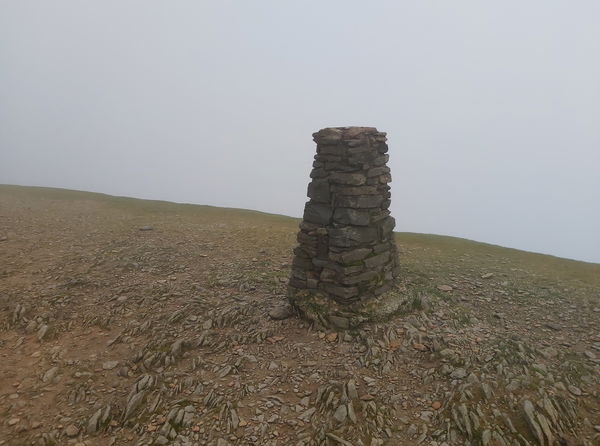 Helvellyn Trig Point
Trig Point
Glenridding
Cumbria
The trig point sitting on top of Helvellyn (950m).
Find Us On Facebook
We post all our new places daily on our Facebook Groups page, so join the group today and be notified when we add a new place.
Join Our Facebook Group