Ace Of Spades Dragline Bucket (not Big Geordie)
Machinery
Stobswood
Northumberland
Ace Of Spades Dragline Bucket (not Big Geordie)
Machinery In Stobswood, Northumberland
The scoop bucket used from the now dismantled Ace Of Spades dragline excavator.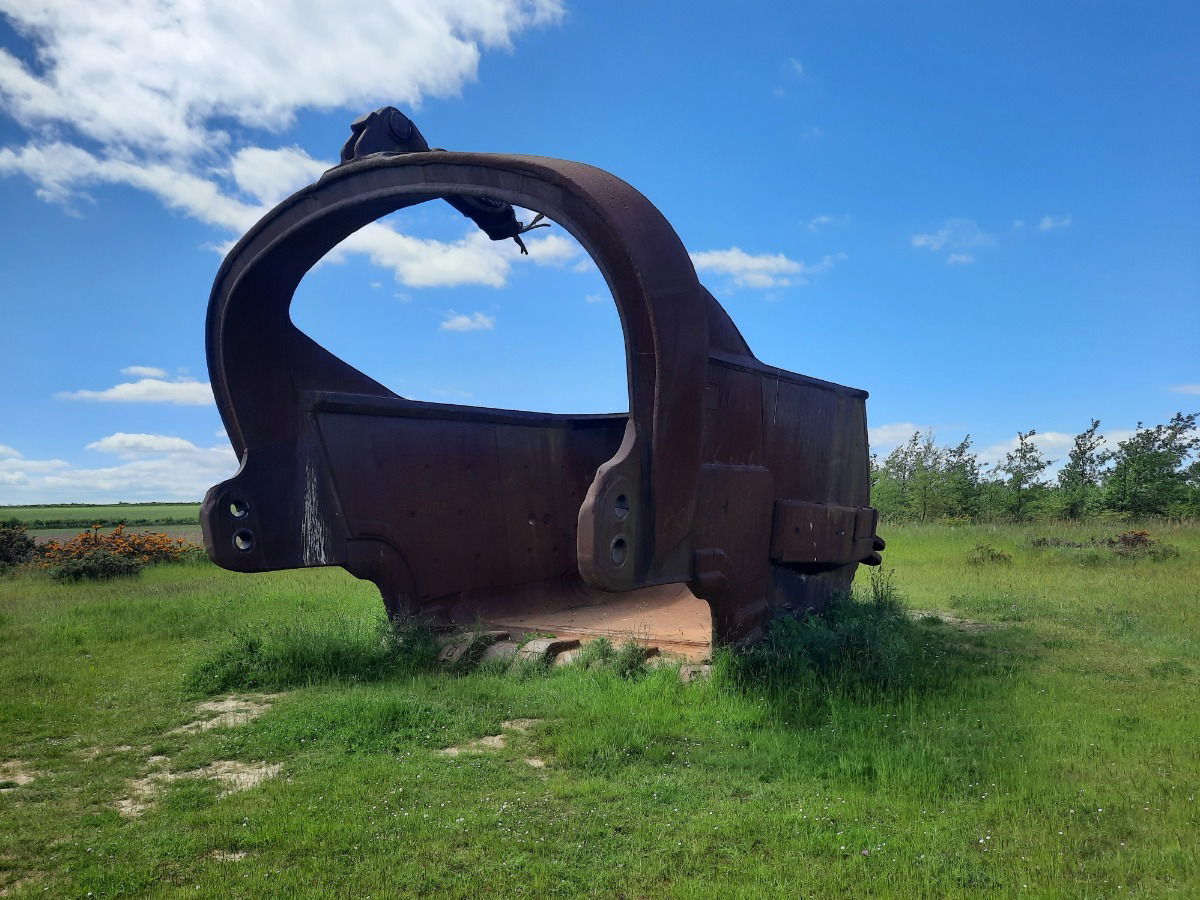 This monster you see in the field is the bucket of a dragline excavator. The excavators main job was not to dig out coal, but instead to scrape earth from above the coal seams. That work was done by smaller, more manoeuvrable machines that worked in the hole.
The bucket had the ability to extract 100 tonnes of earth in one scoop and is big enough to fit three cars.
The scoop bucket now sits in a field in Stobswood between Ulgham and Widdrington, with plenty of walking routes available.
Here is a well marked 3 mile circular walk from Ulgham mile circular walk that we used to to visit the bucket.
Now there has been a bit of confusion (and it's probably still going on) as to which excavator this bucket belonged to with the two options being Big Geordie or the Ace Of Spades, as they both operated in Northumberland at similar times and used similar buckets.
Fortunately, thanks to the power of the t'internet and social media we have found an expert who knows about it. Alan Gilbertson, who worked in the mining business for a number of companies, (including British Coal) got in touch to put us right.
Alan said: I spent well over 30 years of my working life with draglines, including 10 years at Stobswood with Ace of Spades and several years in total with Big Geordie while it was working at Radar (Widdrington), Sisters and Butterwell sites.
Although this bucket is the same capacity as the buckets used by Big Geordie (50 cubic metres), there are certain detail differences that distinguish it as being from Ace of Spades. For instance the 'arch' over the mouth of the bucket. On this one it has a roughly rectangular cross-section, with a flattish peak to the arch. Big Geordie's buckets were more curved in both respects, with an elliptical cross section of the arch and a higher peak.
So there you have it, the bucket was used by Ace of Spades.
Alan continues with: Big Geordie, a Bucyrus Erie 1550W walking dragline (not a crane) was built at Radar North site during 1969 and went to work there on 11th August of that year. It weighed 2800 tonnes and carried its bucket on a 265 foot boom. On completion of its task at Radar it walked (walking speed 0.16mph) across the A1068 to Sisters site, where it worked until August 1977.
It was replaced then with a new BE1260 dragline, while Big Geordie was walked to Butterwell site, where it saw out its working days, being retired in 1991 at the end of that site. It's last activity was to walk to Stobswood site, where it remained in store until c2004/5. Sadly it was cut up for scrap. There was a bucket left over from it, which stood next to a shed on the restored Butterwell site, but it was cut up for scrap only a couple of years ago.
Ace of Spades was a much larger machine, a Page 757, weighing in at 4,000 tonnes. It operated with the same size bucket as Big Geordie on its longer 314 foot boom, although if required it could have had a larger bucket fitted - it never was required.
It was built at Stobswood in 1991, going to work in January 1992 and worked at that site until the end of the main excavation in mid 2003. Other extension areas were not suited to dragline work, the overburden removal there being carried out only by shovel and truck.
After completion of its task, it was sold to an American mining company and the last I heard it was still working in Mississippi, no longer carrying its original name (selected by competition among local schools), but now carrying the name Liberty Belle, again selected by local schools.
It was the largest dragline in Western Europe during its time at Stobswood.
Here's a picture of Ace of Spades taken from our office window at Stobswood one very cold afternoon in 2003..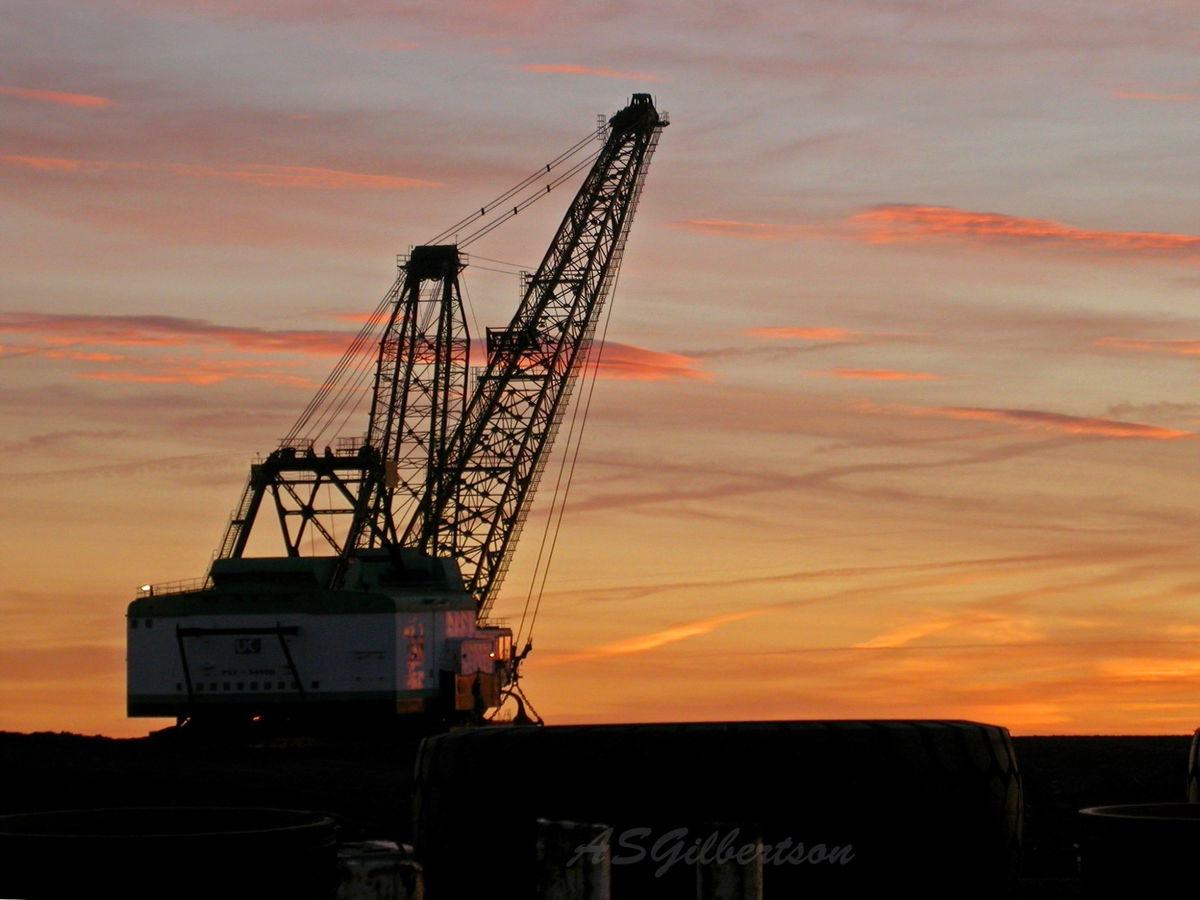 Unbelievable insight and history Alan, thank you so much sharing.
Before you go, here is a bit more evidence provided by Alan. The picture of the left is from Google Earth from 2002 and the one on the right is from 2020.
Looking at the yellow road as a guide you can see the purple circles are pretty much in the same spot.
On the left picture you can see the green and white Ace Of Spades and the bucket would have been attached to the boom. On the right is the bucket on its own as it stands now. You might have to squint, it's very small.
Alan further commented: In reality, because the dragline worked on for another year after that photo in 2002 was taken (it moved further east from that location), it looks as if whoever decided where the bucket should be left used the current (at that time) Google Earth image to choose the location.
So there you have it. In conclusion, the bucket is from the Ace Of Spades, it's final resting place is pretty much identical to where it worked in 2002, and Alan is a legend for sharing this amazing information.
And here is a little 360 video we took with Red5!
Even from waaaaay up high, it's still huge!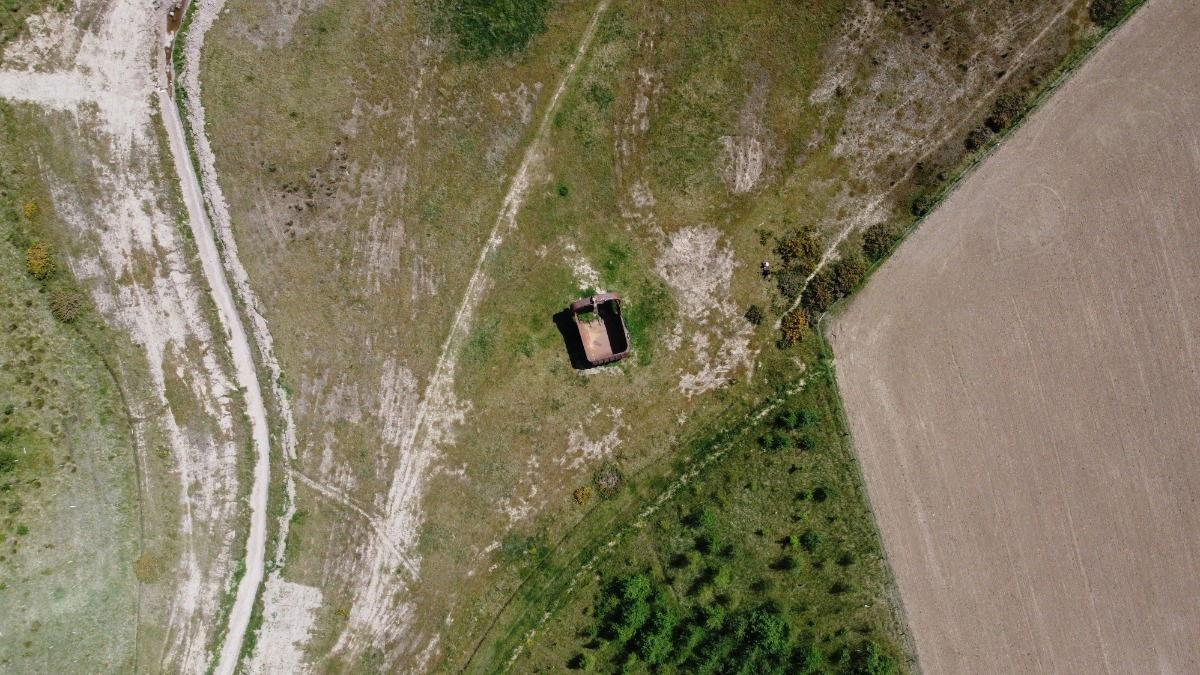 And if that is not enough for you, then check out this bonkers photo taken by our fabulous friend Ian Sproat. Absolutely stunning.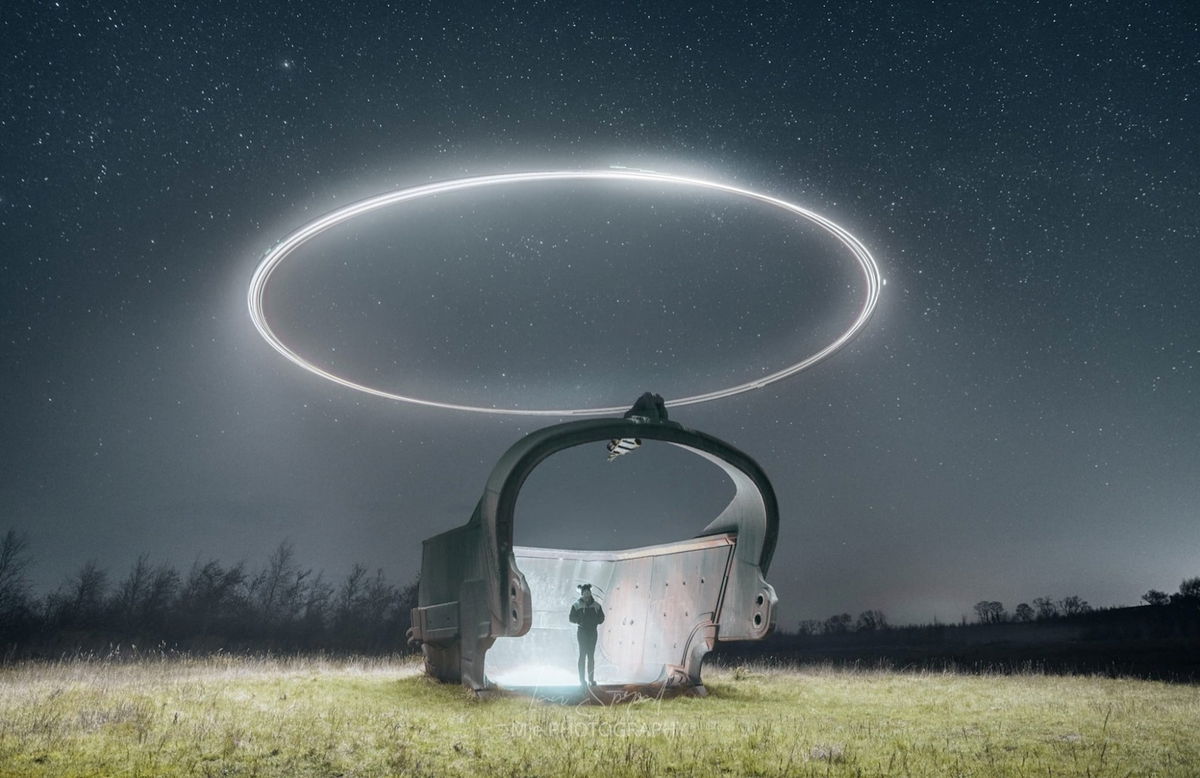 How To Find Ace Of Spades Dragline Bucket (not Big Geordie)
Where Is Ace Of Spades Dragline Bucket (not Big Geordie)?
Show Place On Google Maps
Lat / Long
55.24023, -1.640962
What three words
Where To Park For Ace Of Spades Dragline Bucket (not Big Geordie)?
Show Parking On Google Maps
Lat / Long
55.223305, 55.223305
What three words
Park in the Parish car park in Ulgham next to the playing fields.
Contributed by Simon Hawkins
Thanks for checking out this place on the Fabulous North! I do enjoy a wander out in to the countryside trying to find hidden gems that not many people know about. You can't beat a rogue Pele tower up a remote hill or a mysterious stone circle or a stunning waterfall secluded in a forest.
More Places from Simon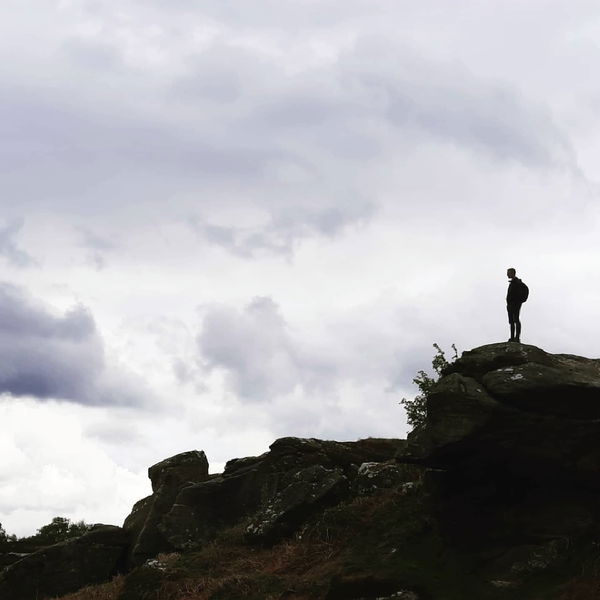 More Places In Stobswood
Find more fabulous places in Stobswood, Northumberland and if you know of a place we haven't listed, then let us know.
Oh no! We couldn't find any more places for this area. Don't worry, we're adding new places all the time, so please check back again soon.
More Machineries
So this machinery wasn't enough and you want more? Don't worry we have you covered.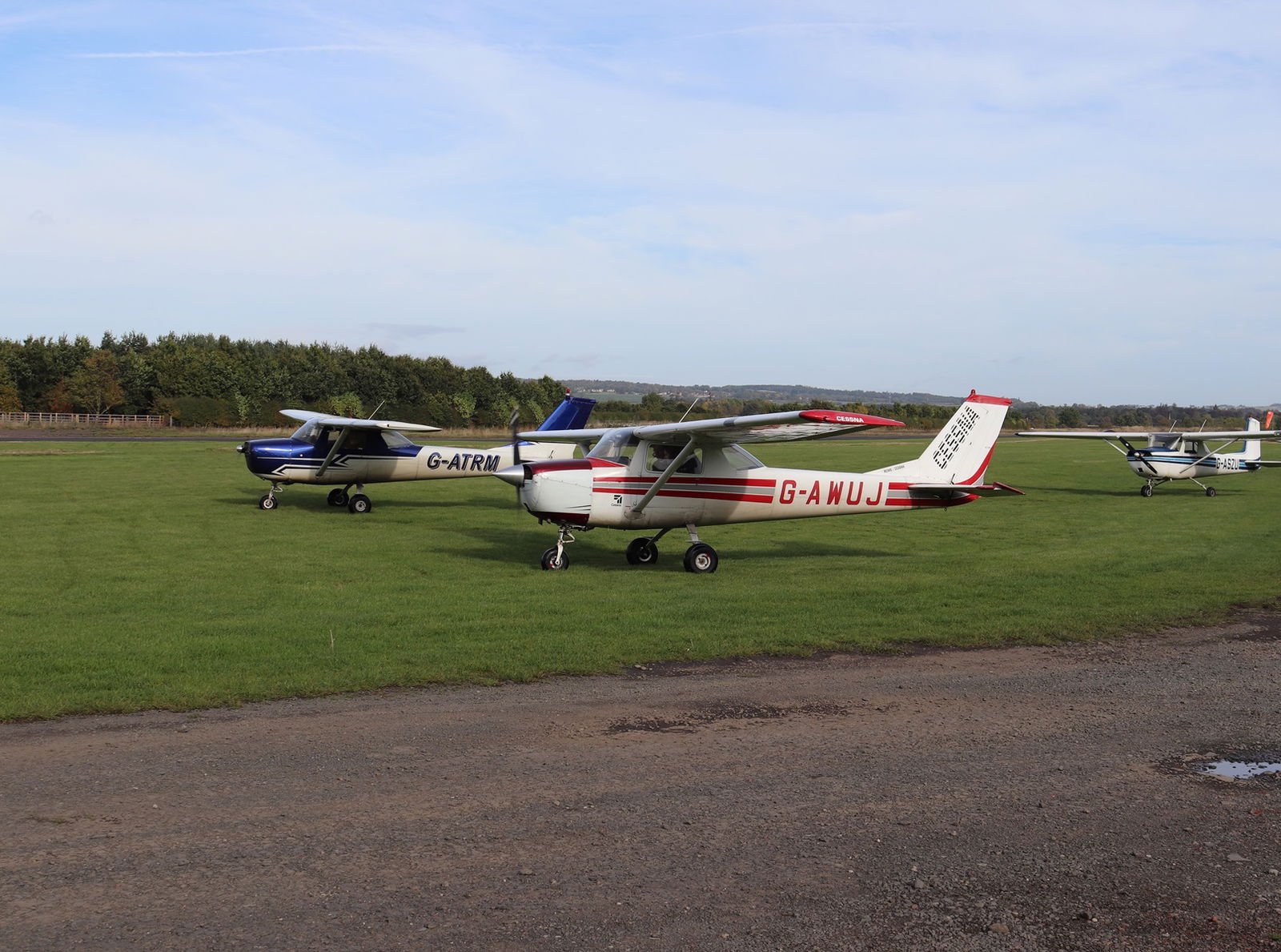 Eshott Airfield
Machinery
Morpeth
Northumberland
An airfield mainly for pleasure flights where you can sit with a cup of tea in the observation deck and watch the planes take off and land.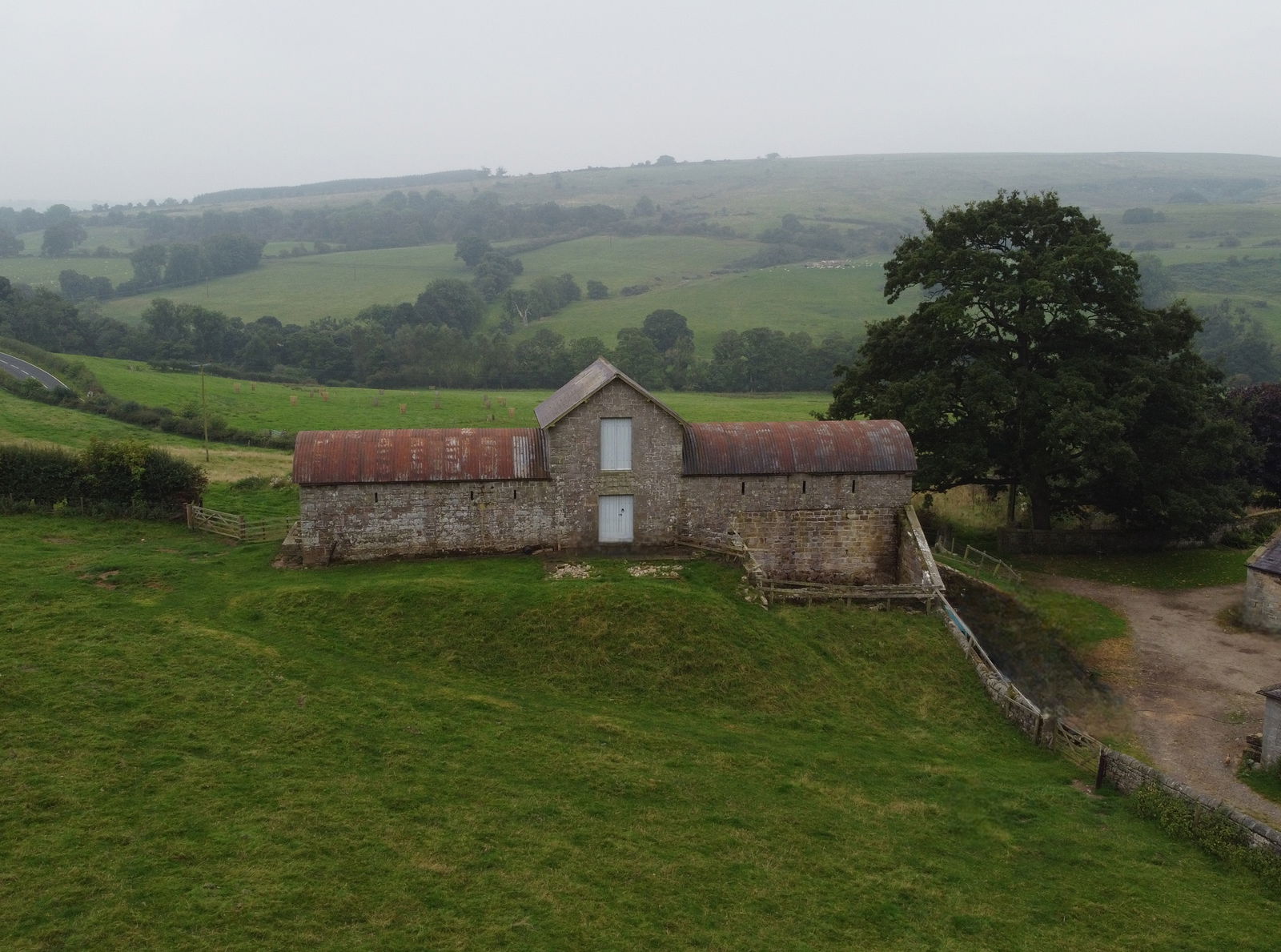 Cragend Farm Hydraulic Silo
Machinery
Rothbury
Northumberland
An experimental hydraulic silo to improve the efficiency of processing cut grass into silage built by Lord Armstrong.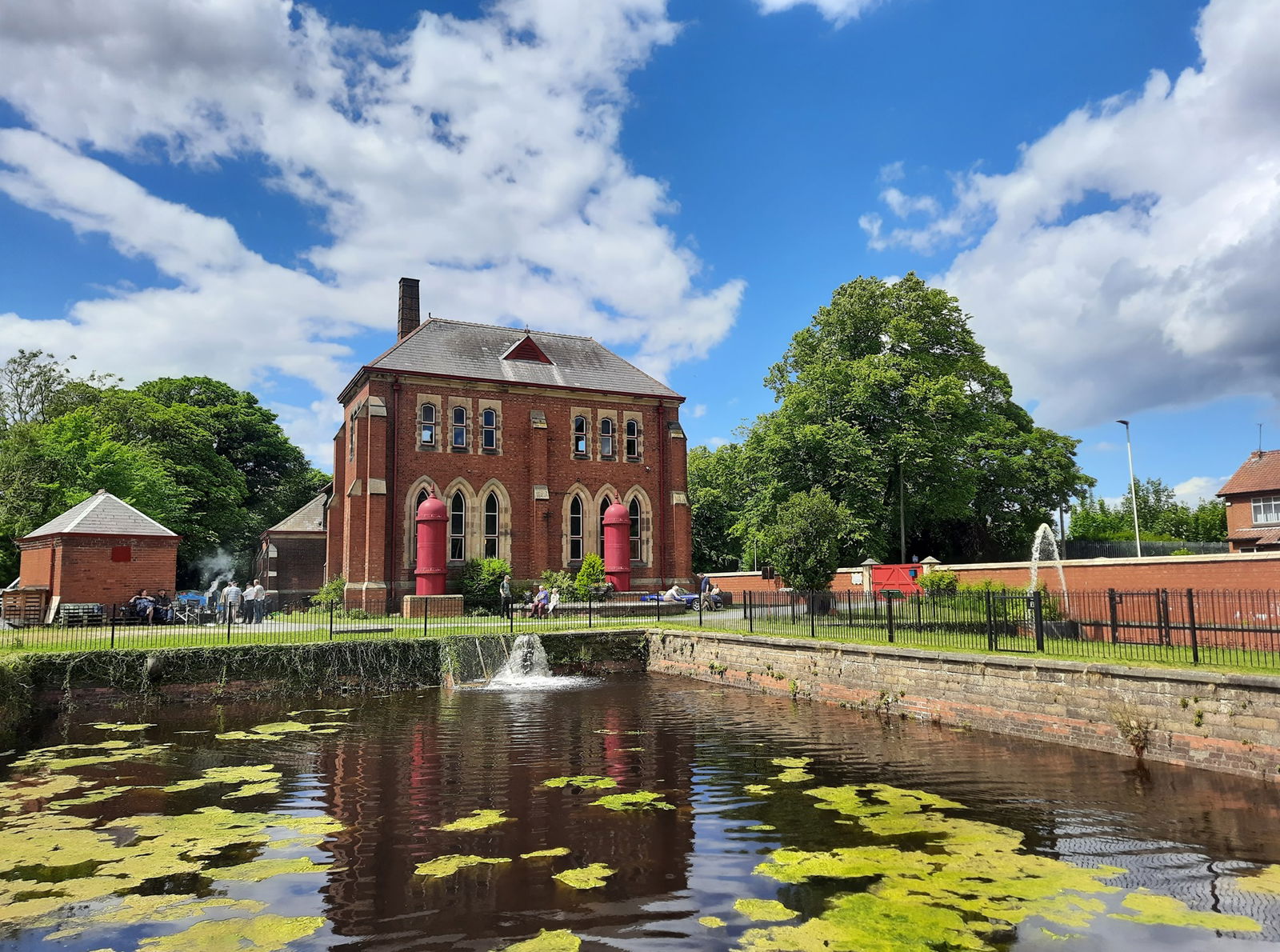 Tees Cottage Pumping Station
Machinery
Darlington
County Durham
A 19th century Victorian pumping station used to provide drinking water to the Darlington area.
Find Us On Facebook
We post all our new places daily on our Facebook Groups page, so join the group today and be notified when we add a new place.
Join Our Facebook Group