Apollo Pavilion
Art
Peterlee
County Durham
Apollo Pavilion
Art In Peterlee, County Durham
A Brutalist public work of art in Peterlee, designed by British Artist and Architect, Victor Pasmore.
In 1955 the artist and architect Victor Pasmore was appointed Consulting Director of Architectural Design of the Peterlee Development Corporation (PDC). He felt that one of the major issues with Urban Design at the time was that developments lacked an emotional centre, previously provided by Churches. His solution was to design the town of Peterlee around an artwork, big enough to dominate the scene, a sculpture of architectural scale, in this case it was the Apollo Pavilion, opened in 1969 and named in tribute to the world wide optimism following the first moon landing.
Victor Pasmore described it as ". an architecture and sculpture of purely abstract form through which to walk, in which to linger and on which to play, a free and anonymous monument which, because of its independence, can lift the activity and psychology of an urban housing community on to a universal plane.".
The pavilion is made from reinforced concrete, cast "in situ" (on site), consisting of large geometric planes of white concrete, with only two oval murals as decoration. The sculpture spans a small lake that also frames a geometric statue, also by Pasmore, providing a pedestrian link between the two halves of the estate. The sculpture can be described as Brutalist.
Brutalism rose from the rubble and debris in European cities after World War II. After the war, reinforced concrete opened up new sculptural possibilities and housing blocks and public buildings constructed in concrete became known as 'brutalist' after the French, 'béton brut', or 'raw concrete'. This bold architectural style swiftly conquered the world and just as swiftly, it fell out of favour.
As a result the pavilion almost instantly became the focus of local complaint, with even local Councillors mounting campaigns against it. Youths began to hang out there and it became covered in graffiti, though this was no concern for Pasmore who felt the graffiti had humanised the piece, and following the demise of PDC the local council refused to maintain it and it fell into disrepair.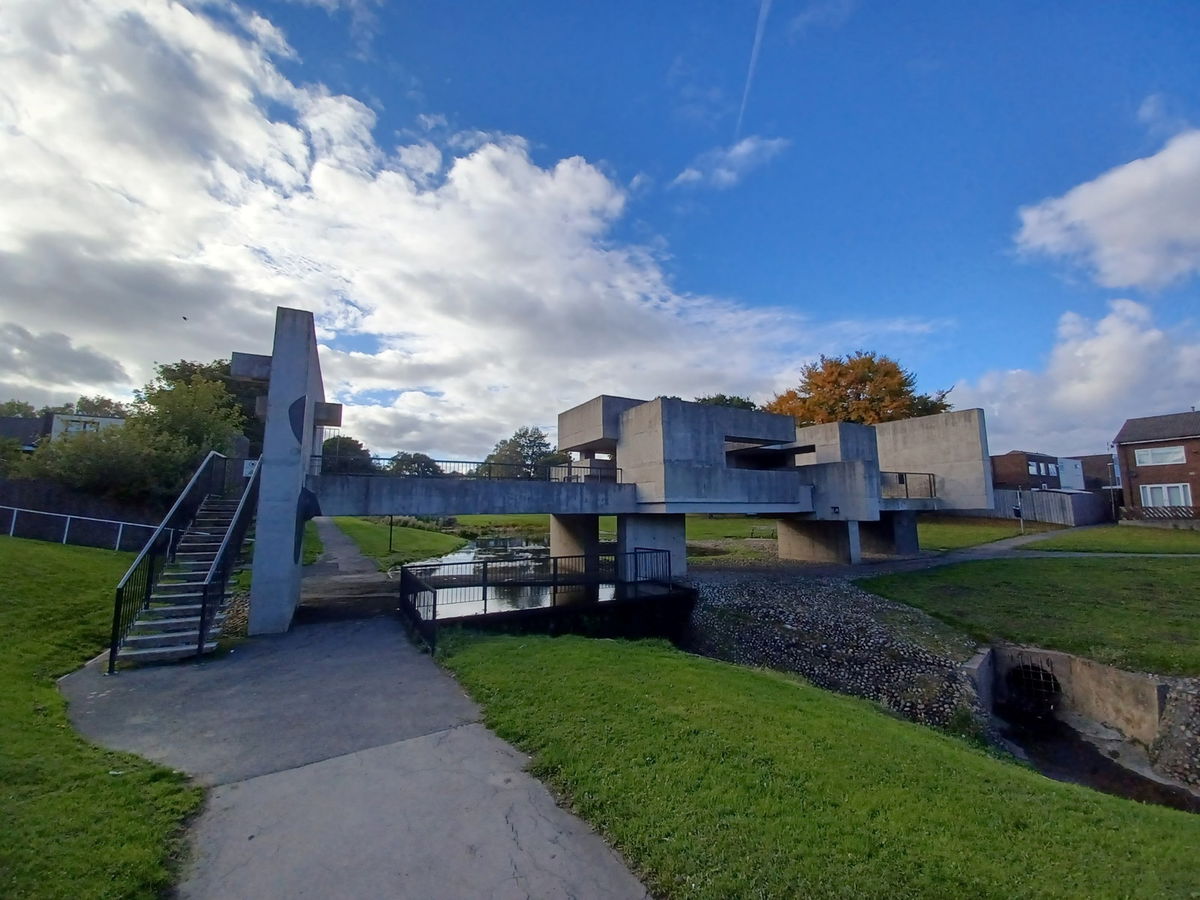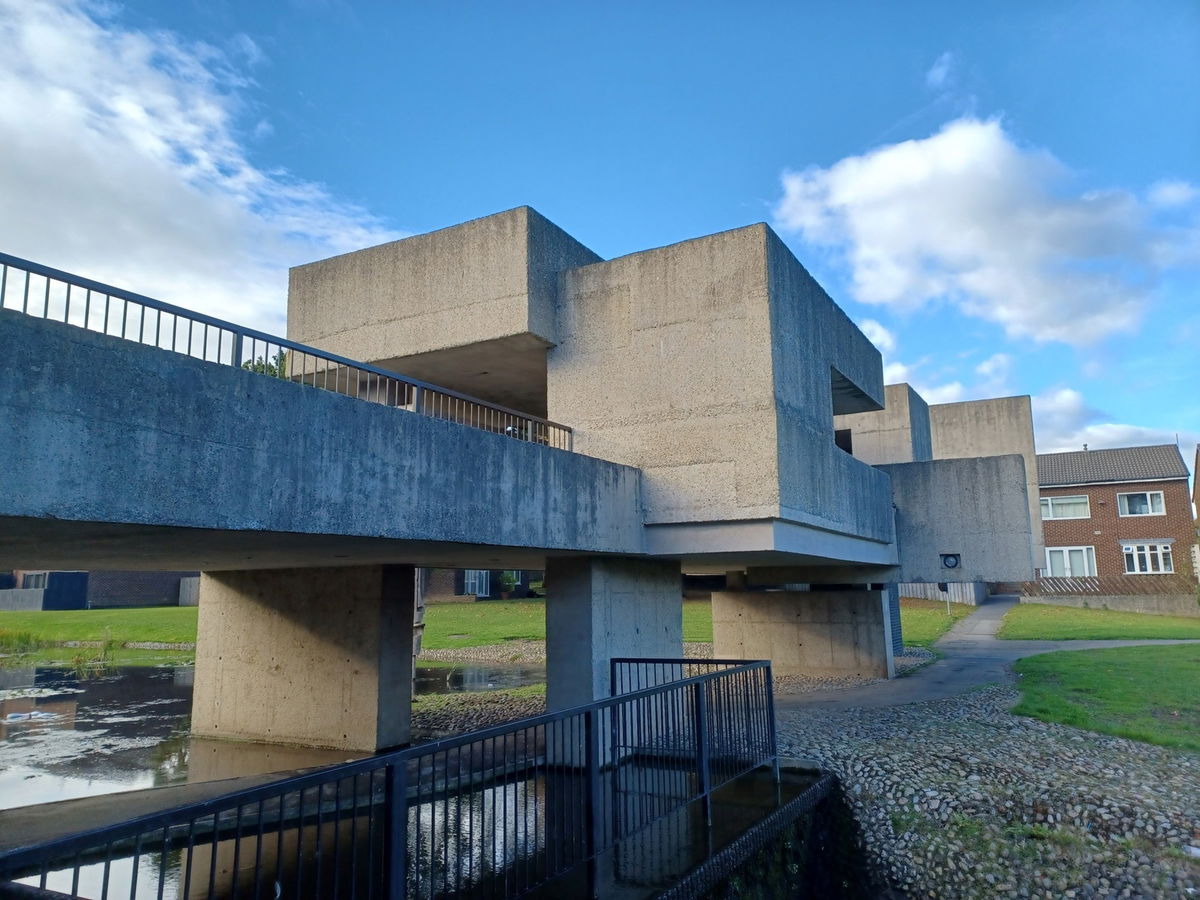 In opposition to the campaigns against the pavilion a Friends Group was set up and various proposals put forward to restore the piece but these never really got off the ground, but slowly things began to turn for the Apollo Pavilion. In 2006 road signs were installed pointing people towards the sculpture and in 2008, at a meeting held at the pavilion, it was agreed that lottery funding would be sought to fully restore it.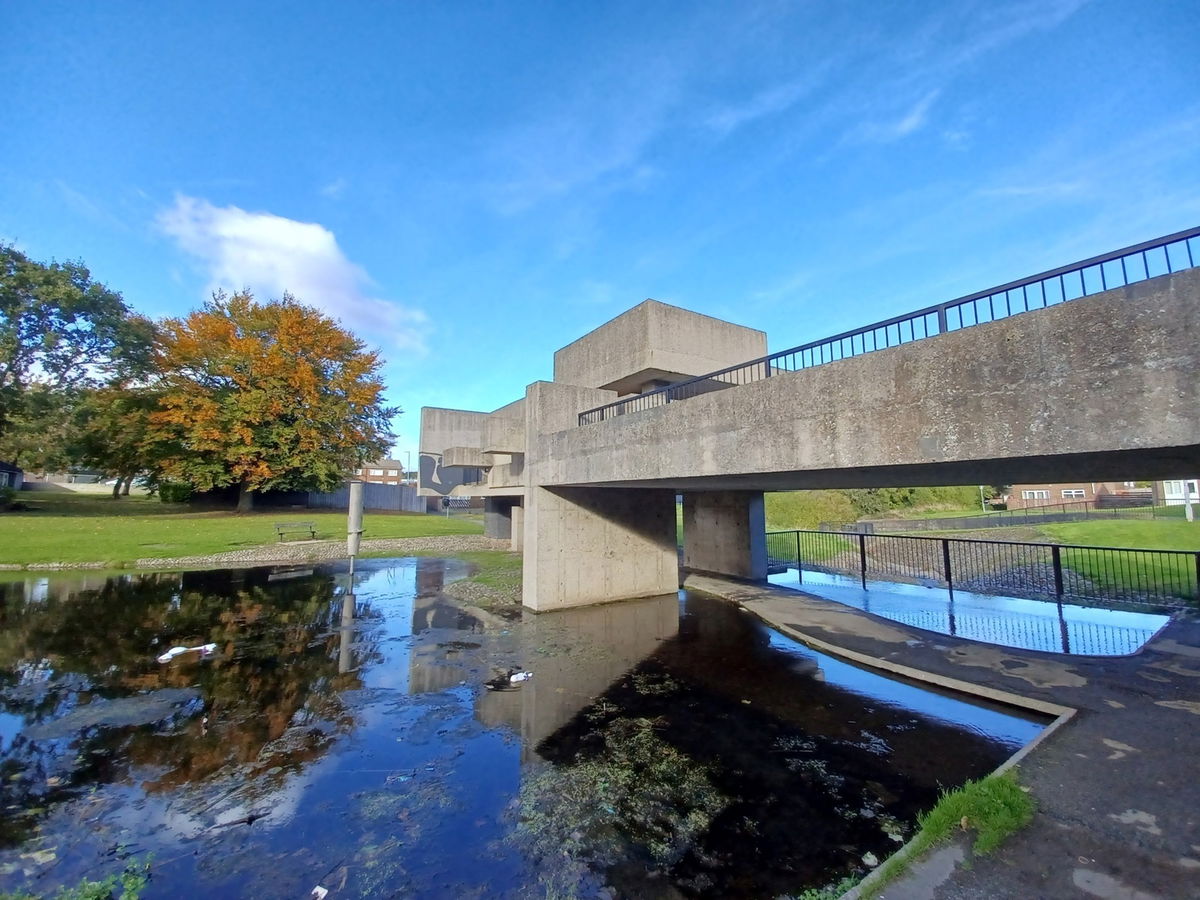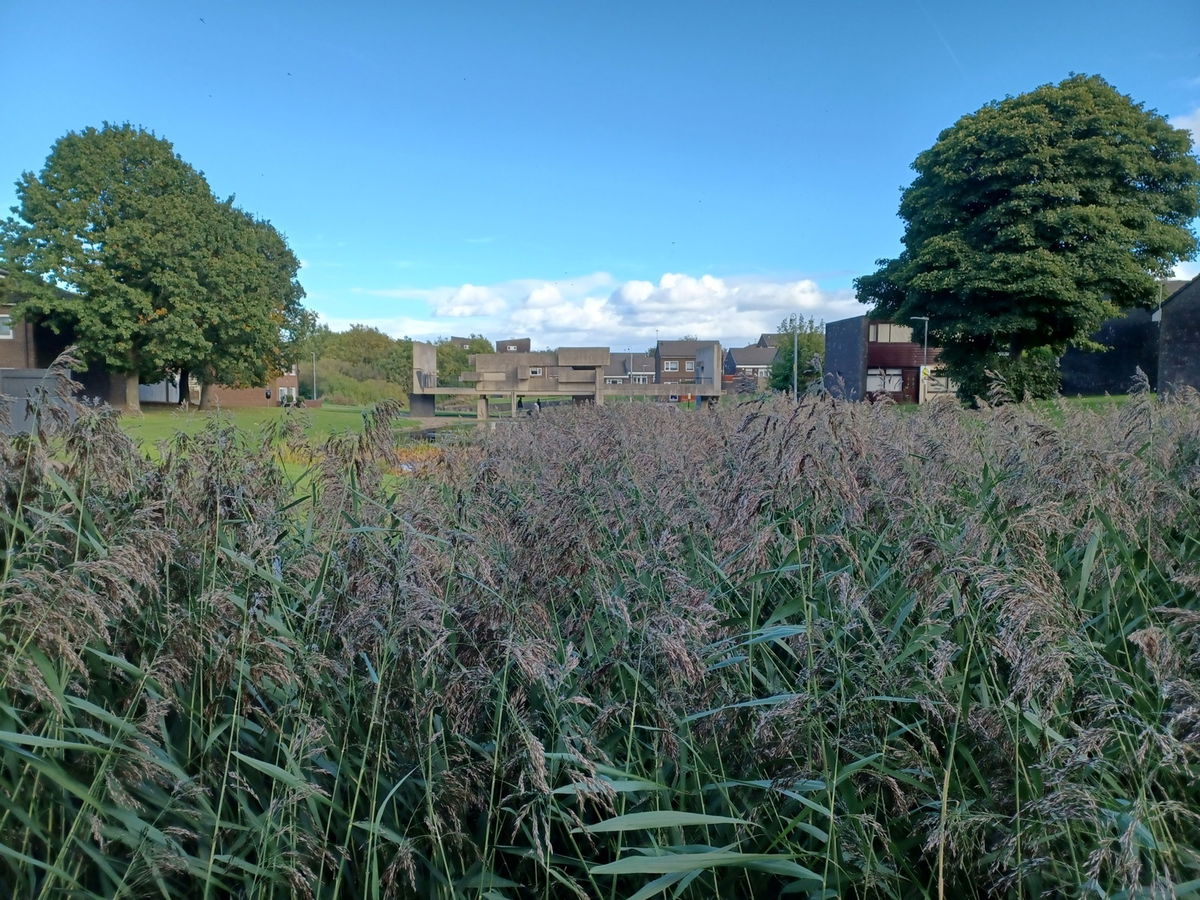 Sunday July 11, 2009 at 4pm saw the official unveiling of the Apollo Pavilion, after £400,000 was spent on its restoration. The stair access was restored, as well as feature lighting and both murals. £336,000 of the funds came from the Heritage Lottery Fund, while the remaining £65,000 was provided by Durham County Council. Unveiling the commemorative plaque, John Pasmore, Victor's son, said, "I am delighted the pavilion has been restored to its original state and once again reflects my father's vision.".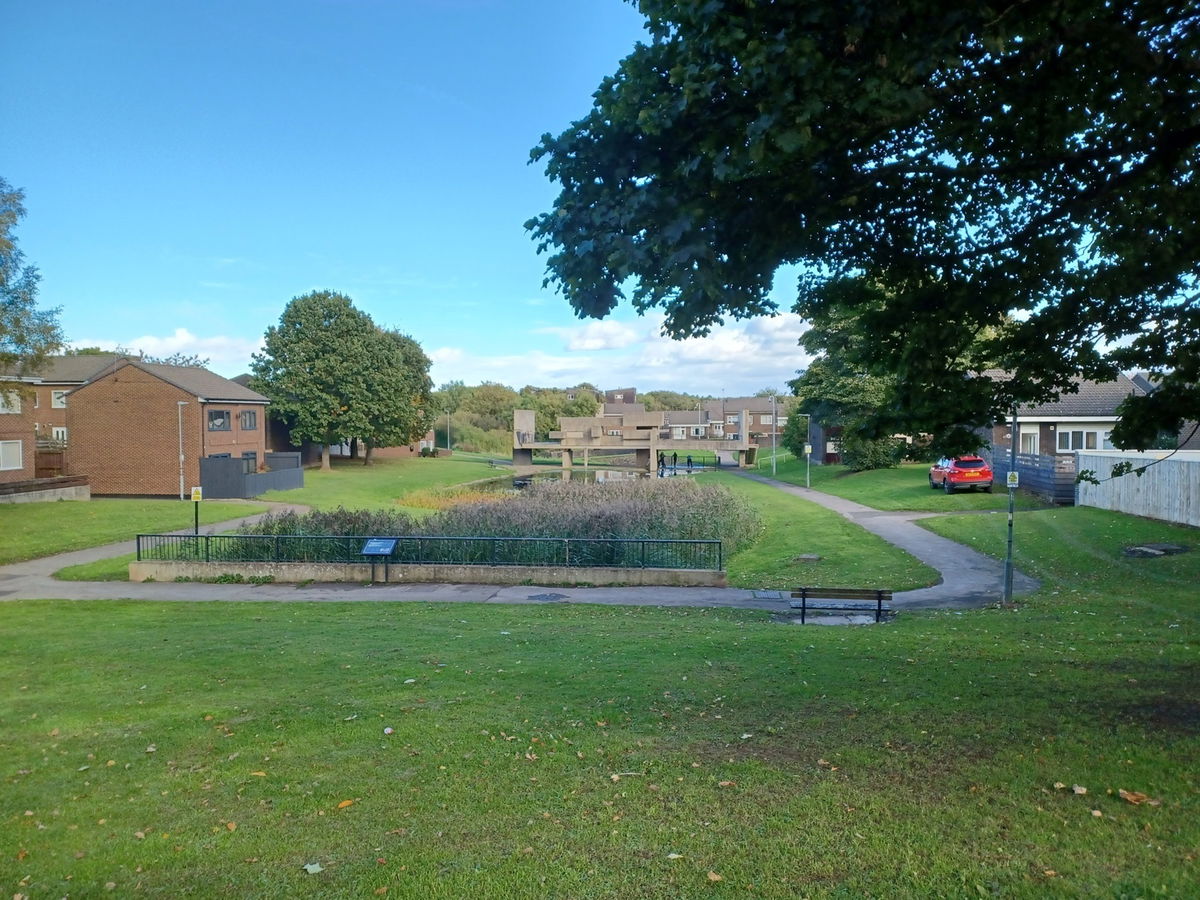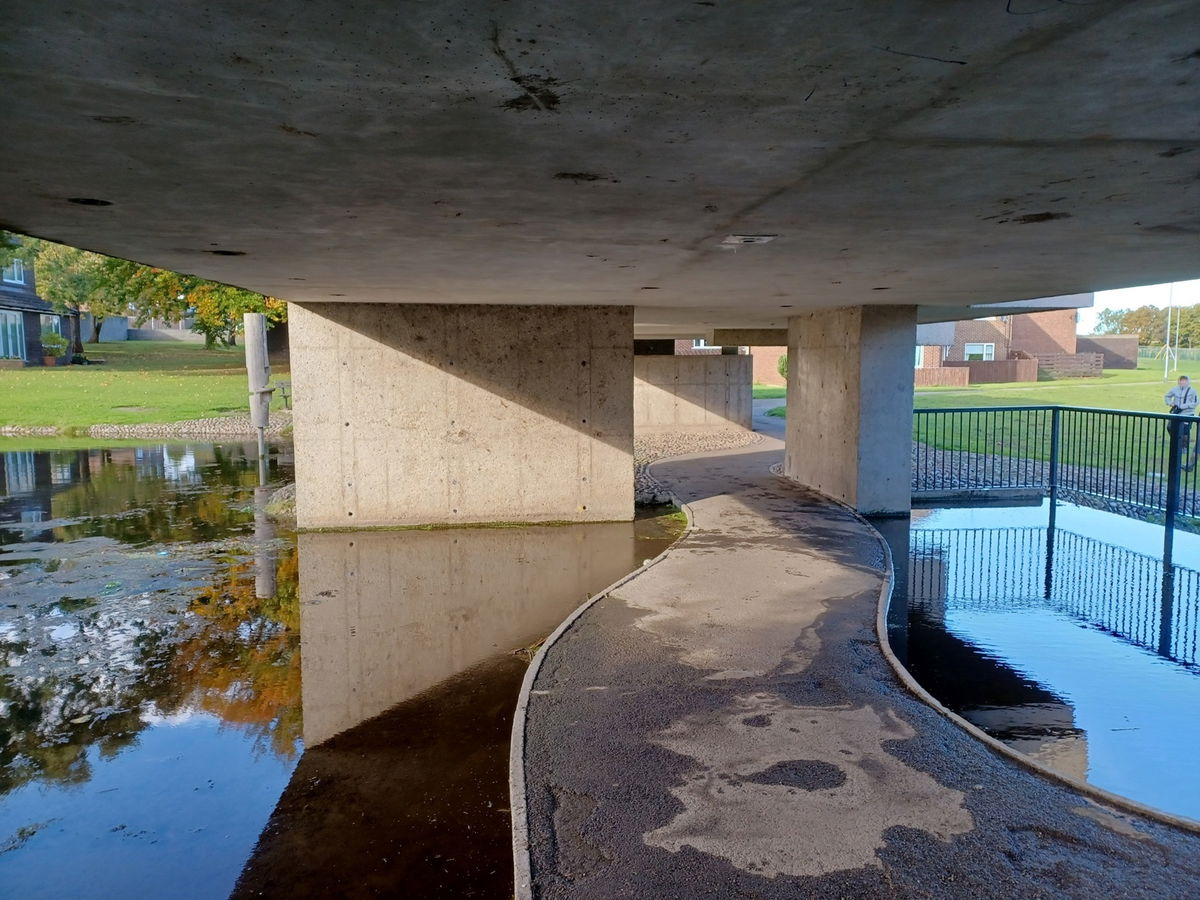 In December 2011 English Heritage gave the pavilion a Grade-II* listing. While its brutal style may not be to everyone's taste it remains a striking and rare, UK example of a large scale experiment in urban design, architecture and art and it will always get people talking!.
How To Find Apollo Pavilion
Where To Park For Apollo Pavilion?
Show Parking On Google Maps
Lat / Long
54.749447, 54.749447
What three words
Parking is available in a layby on Oakerside Drive around 50m from the Pavilion.
Contributed by Andrew Gardner
I love being outdoors, in nature, and experiencing the relaxation it brings. Wandering through the northern countryside seeing unexpected buildings, historic places and occasionally surprised wildlife is one of life's great pleasures.
More Places from Andrew
More Places In Peterlee
Find more fabulous places in Peterlee, County Durham and if you know of a place we haven't listed, then let us know.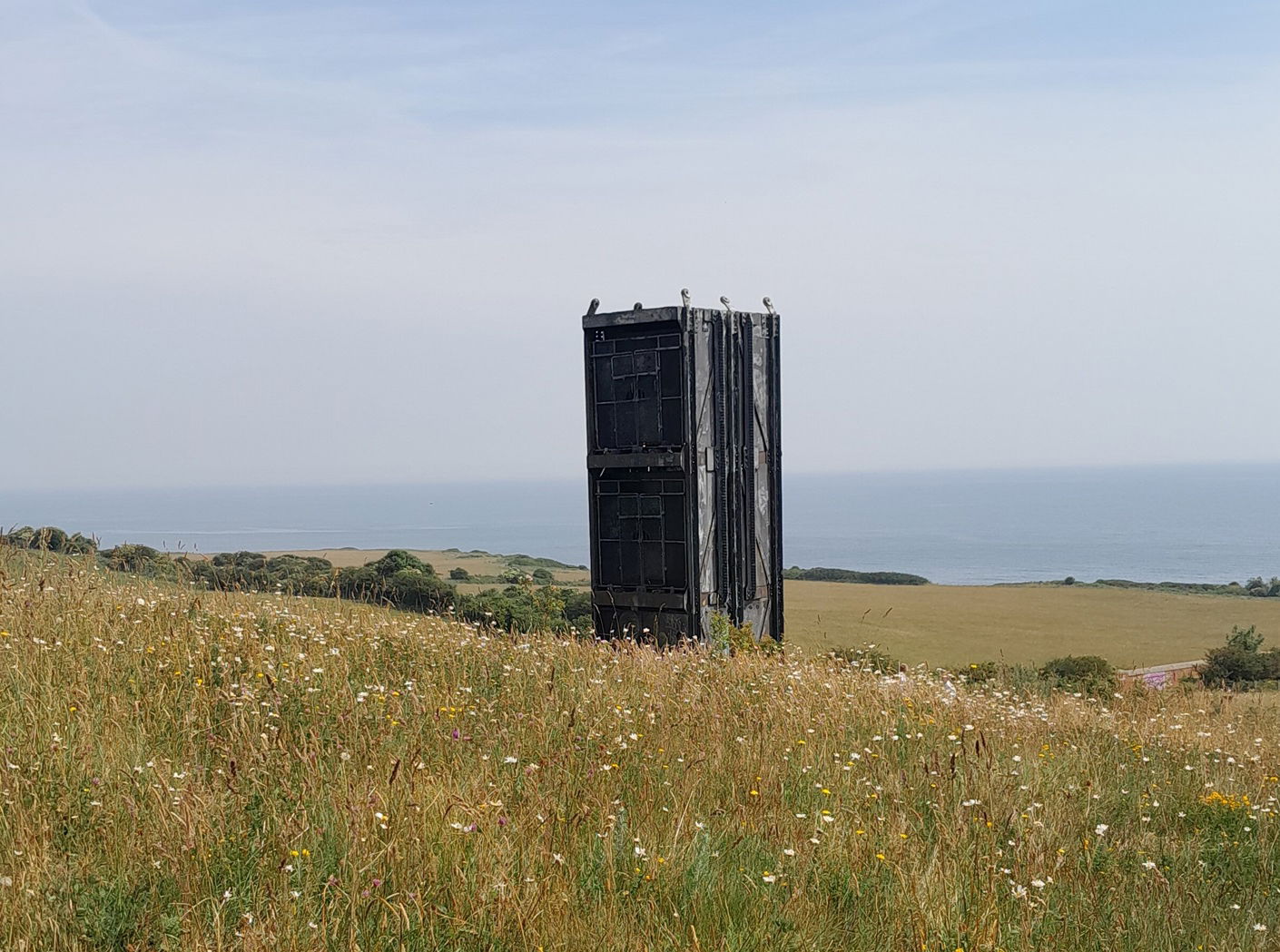 Easington Colliery
Landmark
Peterlee
County Durham
A town with a nature reserve, memorial garden, cemetry and a reconstructed miners pit cage, celebrating the times of mining in Easington Colliery.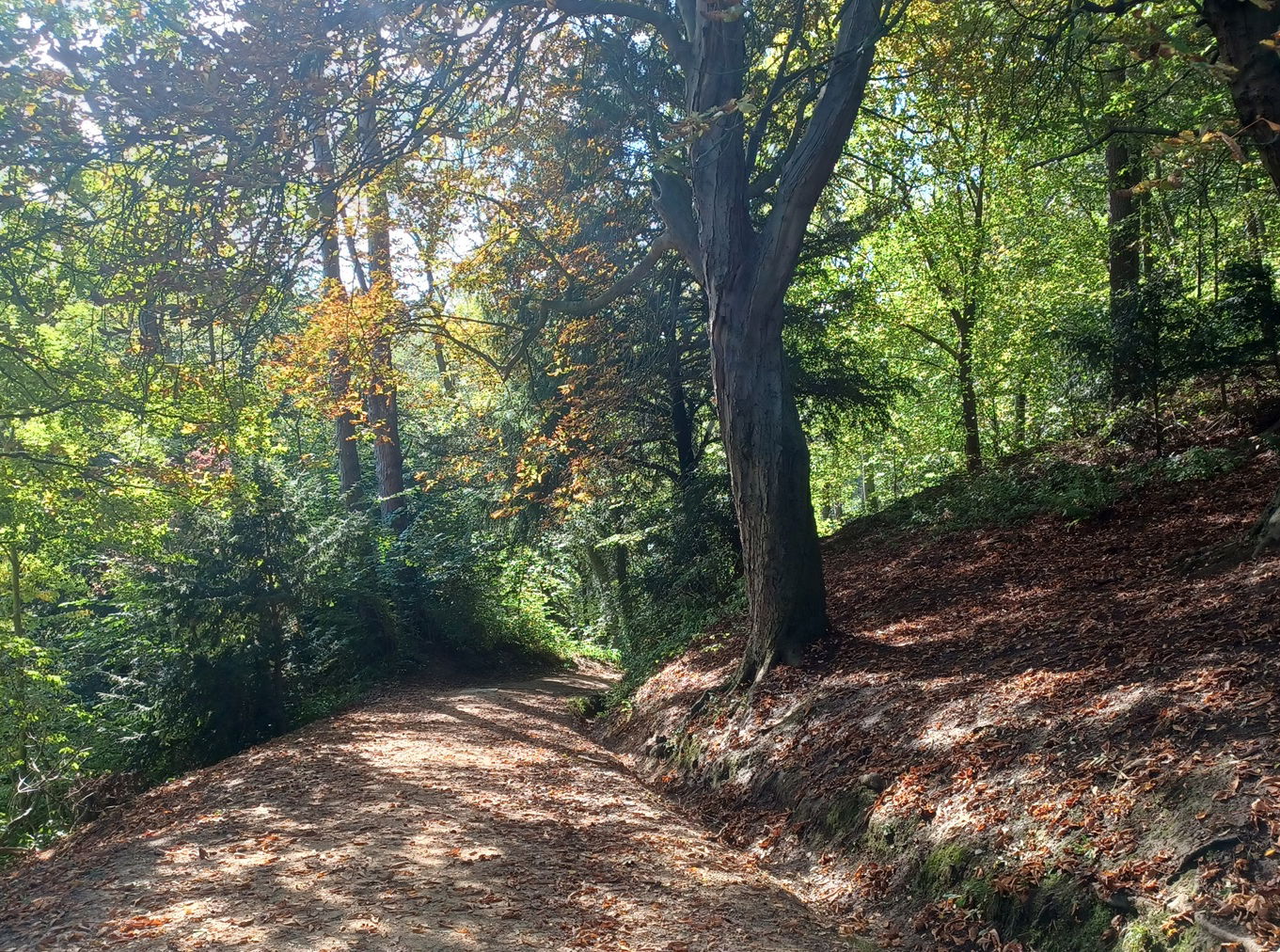 Castle Eden Dene
Landscape
Peterlee
County Durham
221 hectares of woodland, grassland and paths leading to the beautiful Durham coast.
More Arts
So this art wasn't enough and you want more? Don't worry we have you covered.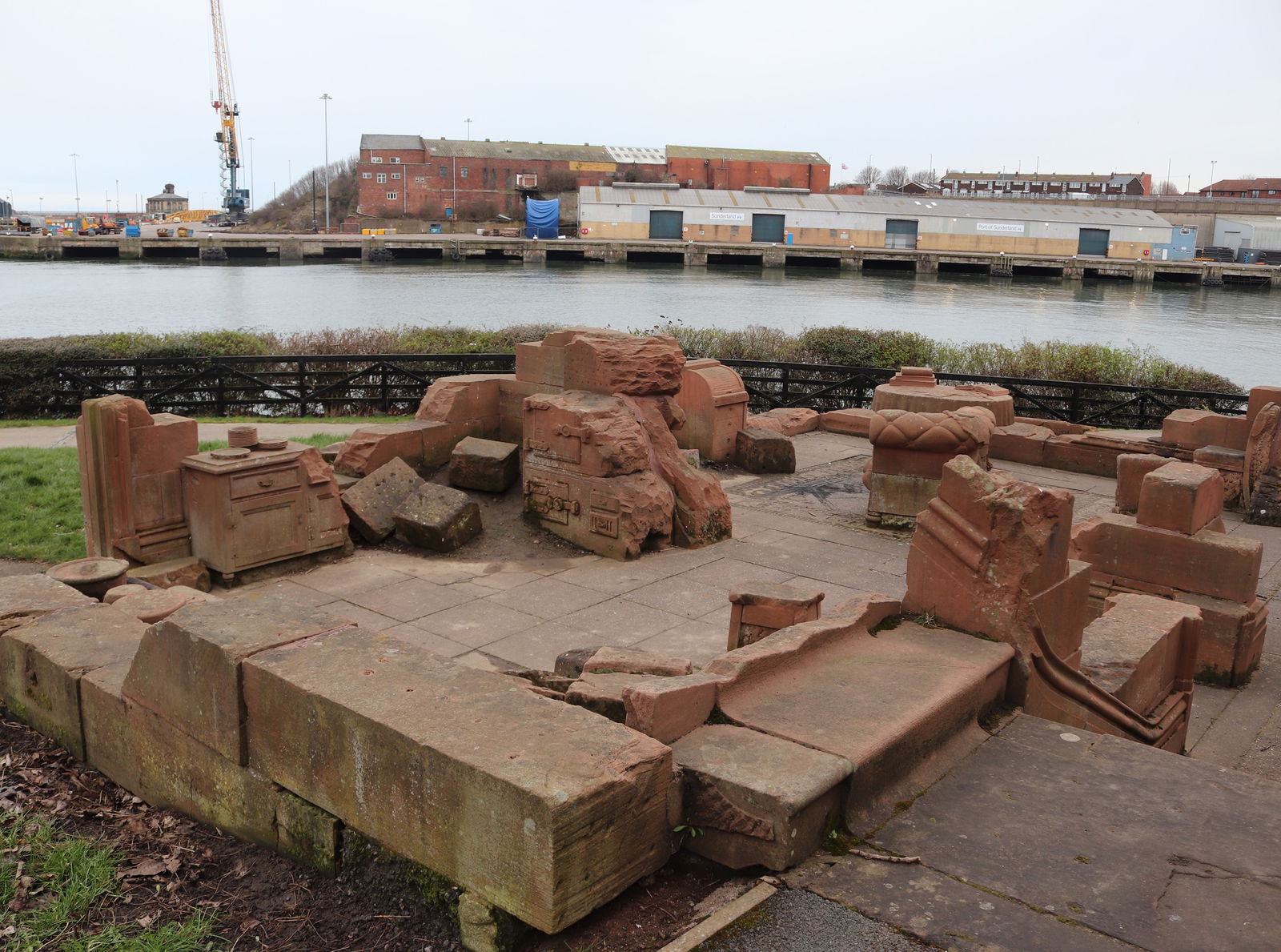 Red House
Art
Sunderland
Tyne And Wear
A sandstone ruined house that is part of a collection of sculptures on the Riverside Sculpture Trail.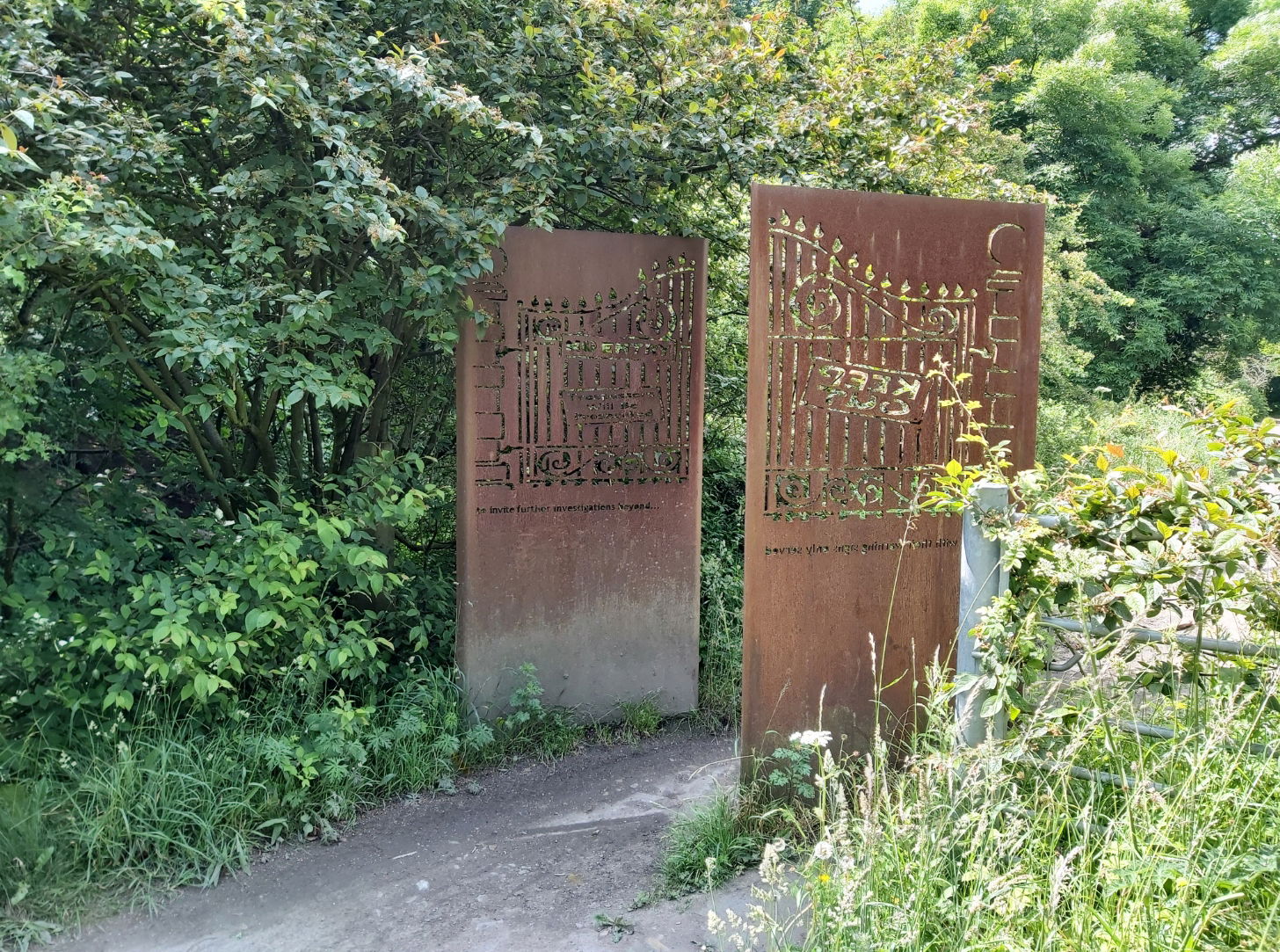 Keep Out Signs
Art
Cramlington
Northumberland
Metal signs warning to Keep Out! Part of the Cramlington art trail.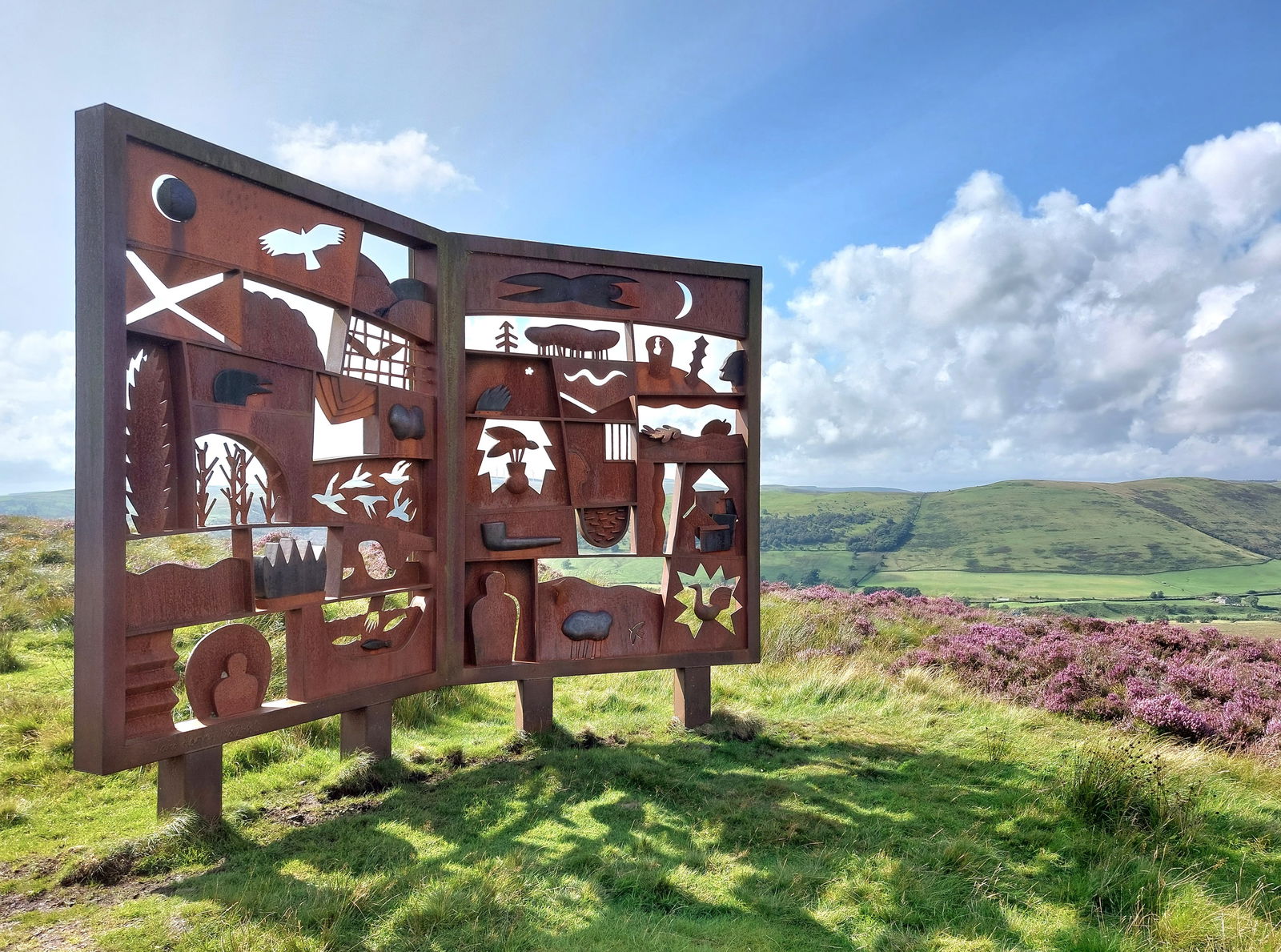 Hugh MacDiarmid Memorial
Art
Langholm
Borders
A cast iron book sculpture a dedicated to the Scottish poet Hugh MacDiarmid.
Find Us On Facebook
We post all our new places daily on our Facebook Groups page, so join the group today and be notified when we add a new place.
Join Our Facebook Group