Eleven O One
Statue
Seaham
County Durham
Eleven O One
Statue In Seaham, County Durham
A statue of a British infantryman commemorating the end of World War 1.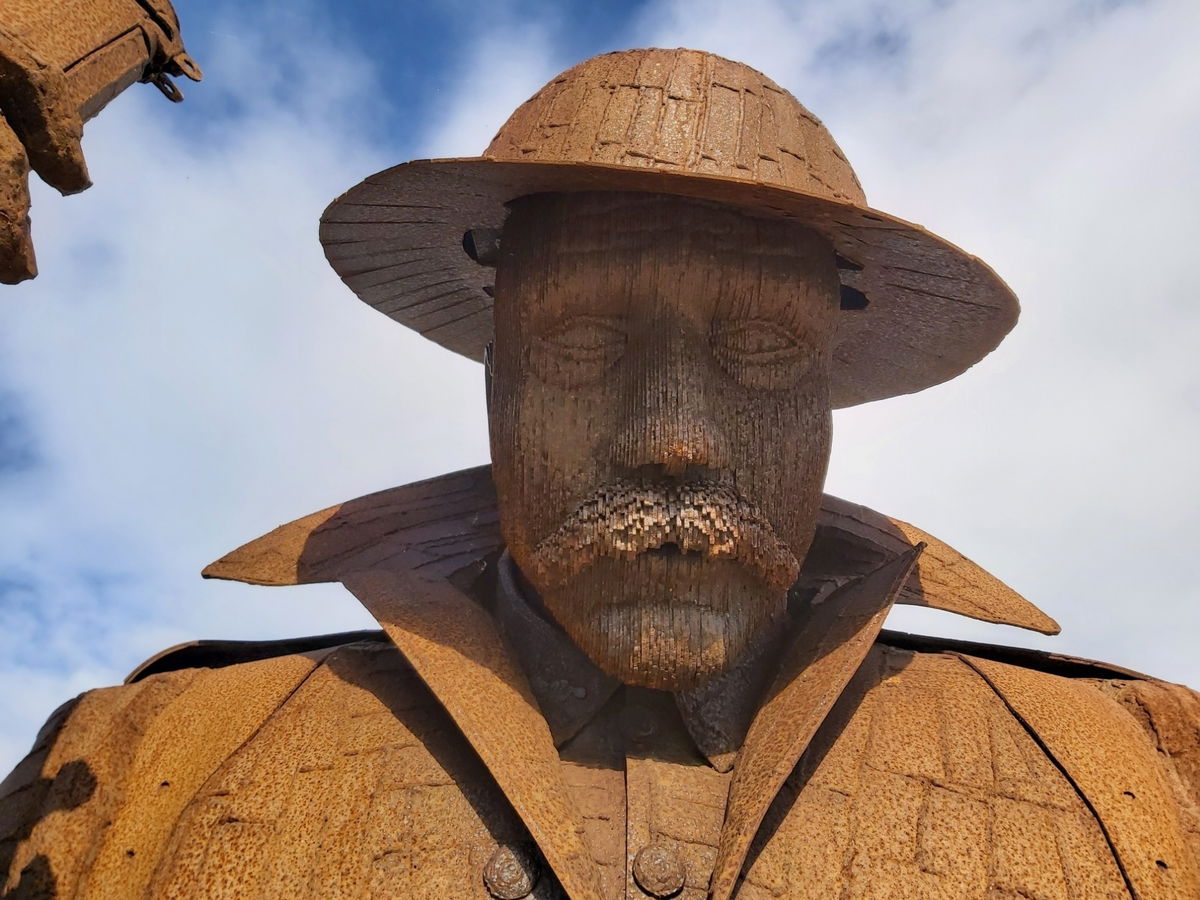 On the eleventh hour of the eleventh day of the eleventh month, the guns on the Western Front fell silent in 1918. So it's poignant that we today we post a special place relating to Armistice Day.
On the Seaham coast sits a statue officially called Eleven 'O' One, but known as Tommy to the locals, the common name applied to British infantrymen in both world wars.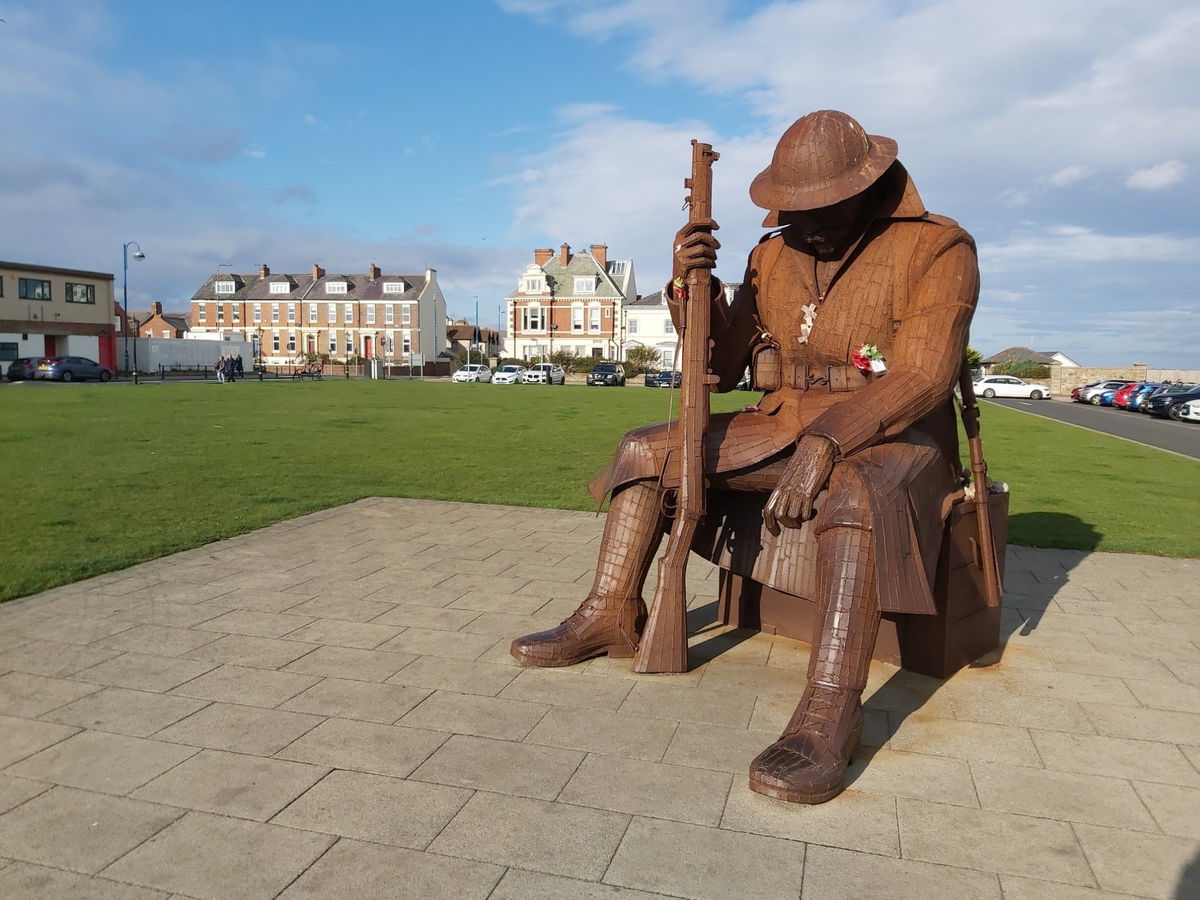 Built with "weathering steel," which produces a rust red colour the soldier is captured moments after the cease-fire, taking in the peacefulness and most likely contemplating the previous four years. He is wearing his full equipment including his puttees, belt, pouches and Lee Enfield rifle.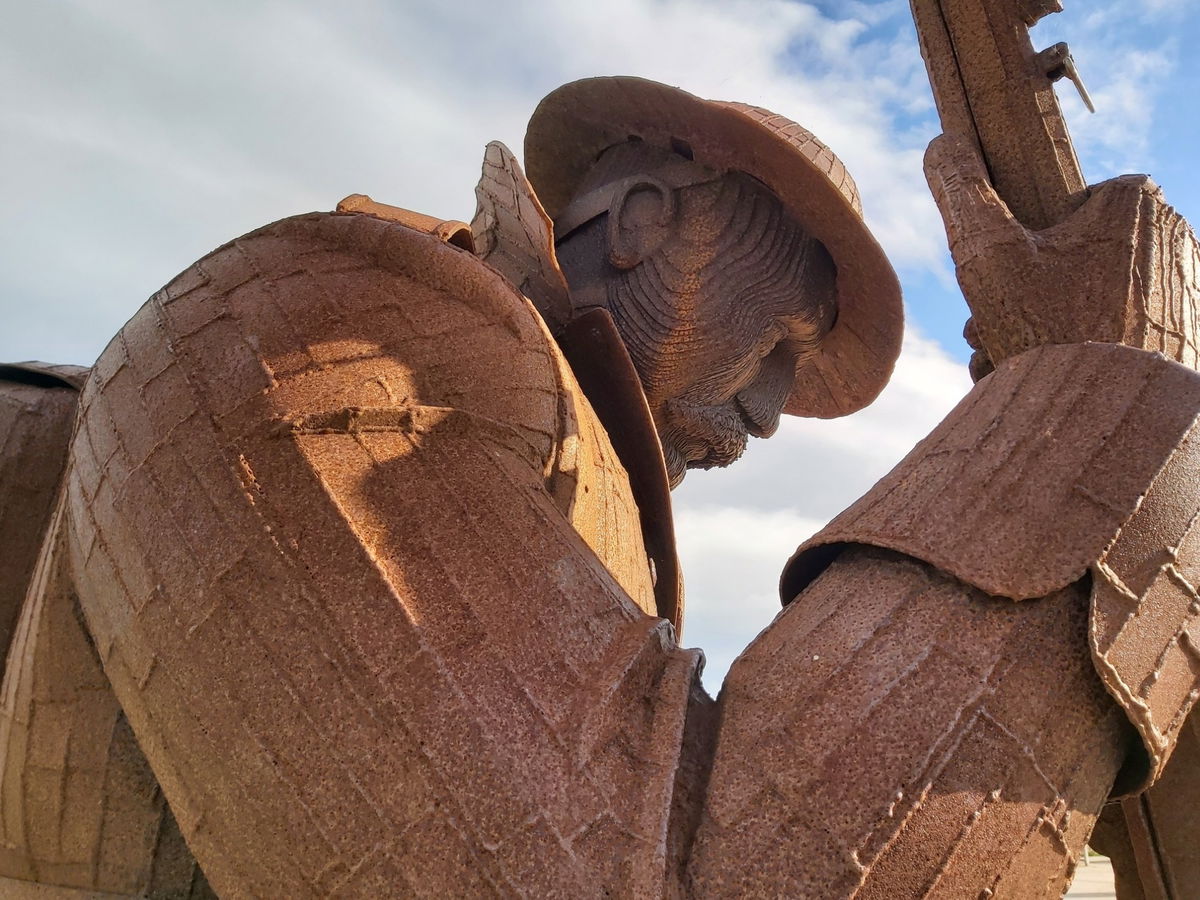 Standing at over nine feet tall, the statue was created in 2014 by Ray Lonsdale, a steel fabricator from Durham, to commemorate of the centenary of the start of World War 1.
It was only meant to be a temporary exhibit, but the locals become so attached to it that they raised £102,000 to buy it and is now a permanent feature on the Seaham seafront.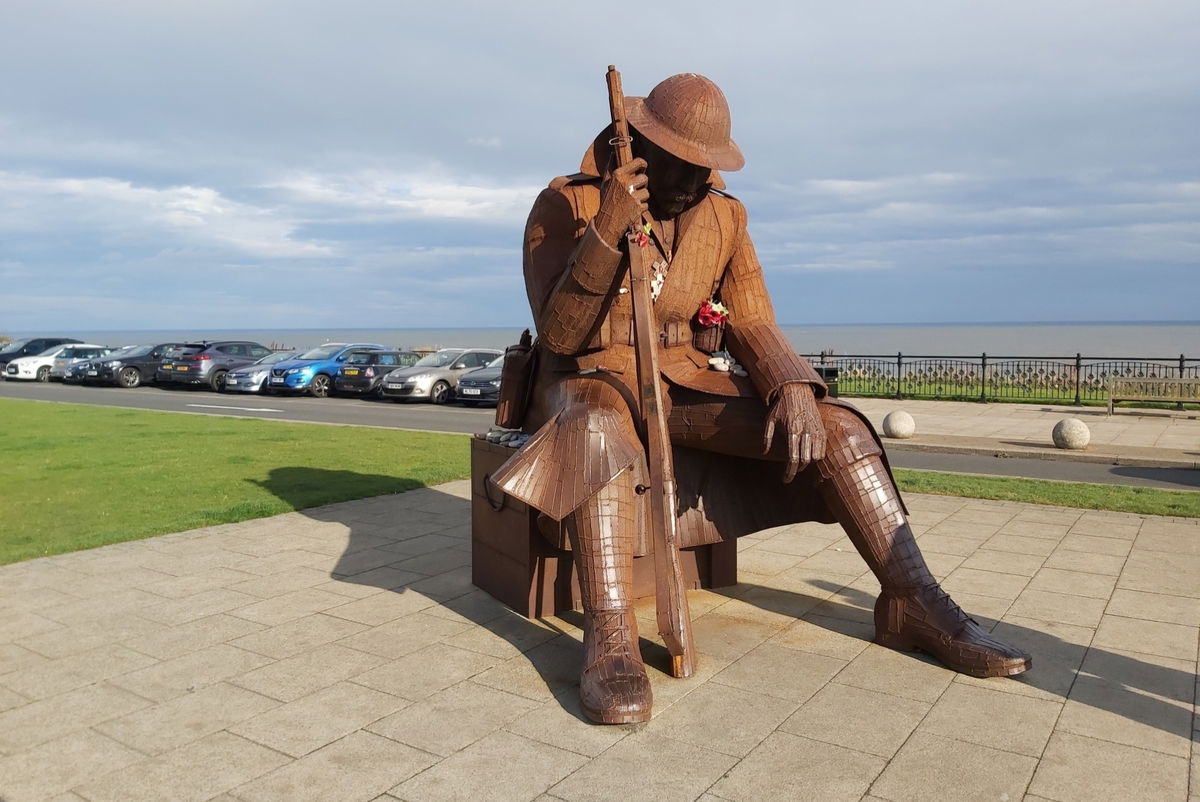 A member of our Fabulous North team met Ray in Scunthorpe when he revealed a piece dedicated to the steel works. He said it took 3 months solid to make Tommy with a month spent just on his face!
When we visited, there were also some pebbles with personal messages on.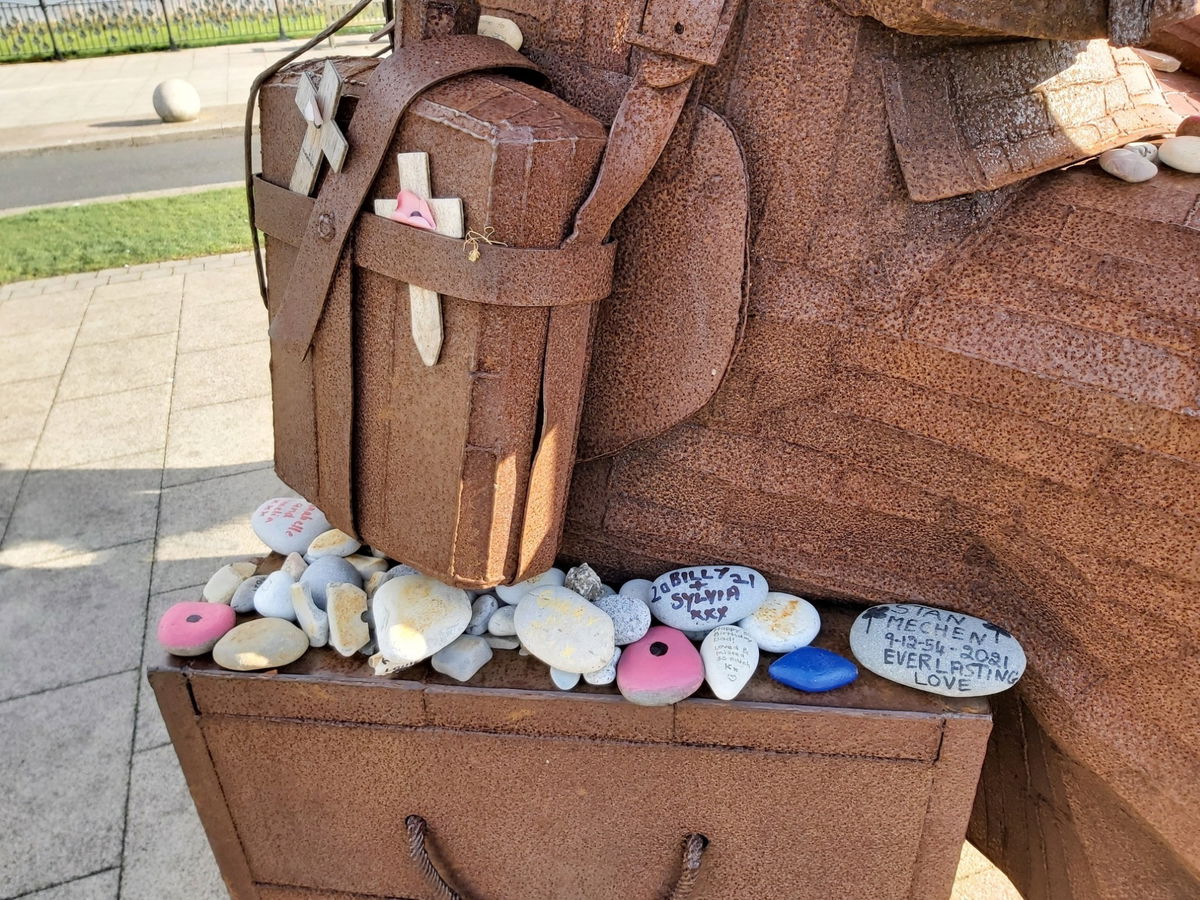 There is also a poem on the back reading:
Now in the wake of this glorious slaughter,He'd seen many a soul cleansed in filthy water,Seen godless men reach out for the Bible,As lead tore the flesh from both friend and rival,Soon home to the joy and celebration of kin,Drunken slaps on the back at a favourite inn,But heavy in his pocket lies a small piece of card,And the note written on it will break a mother's heart
The area is really popular, so if you want a photo without people or cars on, then get there really early!
Where To Park For Eleven O One?
Show Parking On Google Maps
Lat / Long
54.840273, 54.840273
What three words
There is a small car park right next to the statue, otherwise there is plenty of large car parks along the coast.
Contributed by Simon Hawkins
Thanks for checking out this place on the Fabulous North! I do enjoy a wander out in to the countryside trying to find hidden gems that not many people know about. You can't beat a rogue Pele tower up a remote hill or a mysterious stone circle or a stunning waterfall secluded in a forest.
More Places from Simon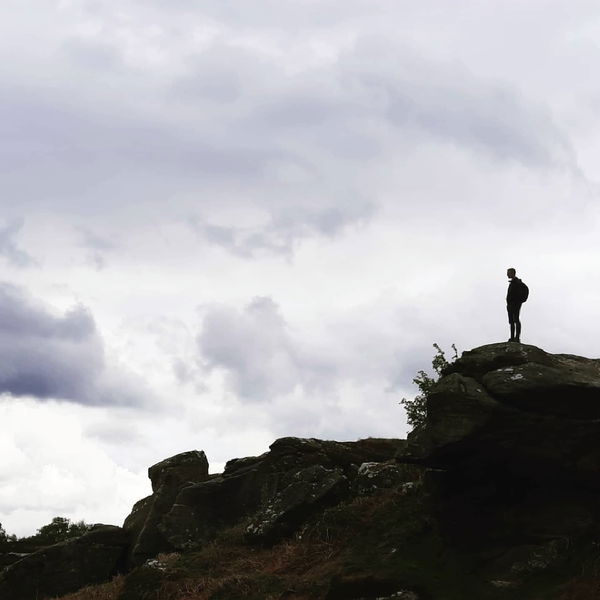 More Places In Seaham
Find more fabulous places in Seaham, County Durham and if you know of a place we haven't listed, then let us know.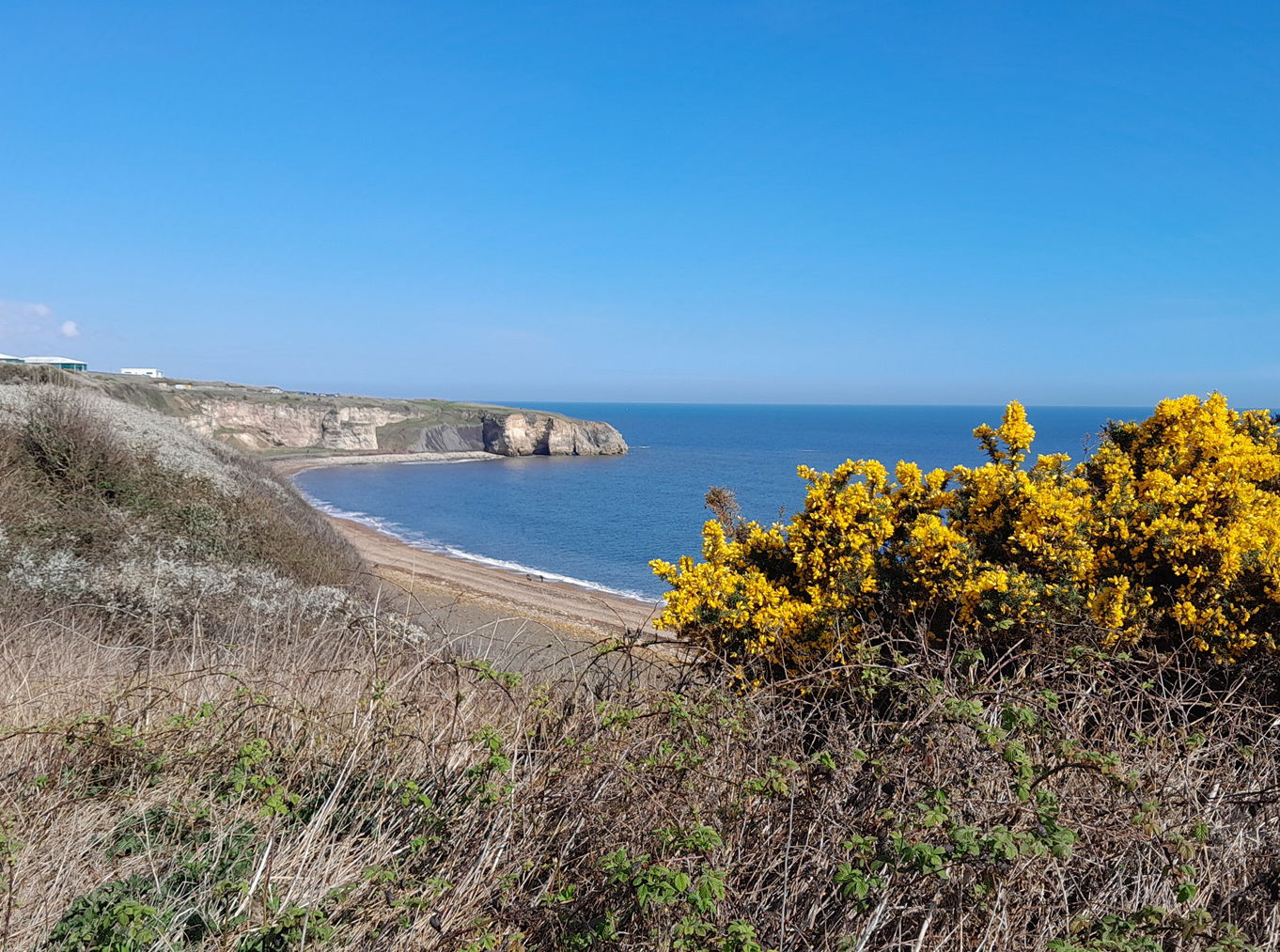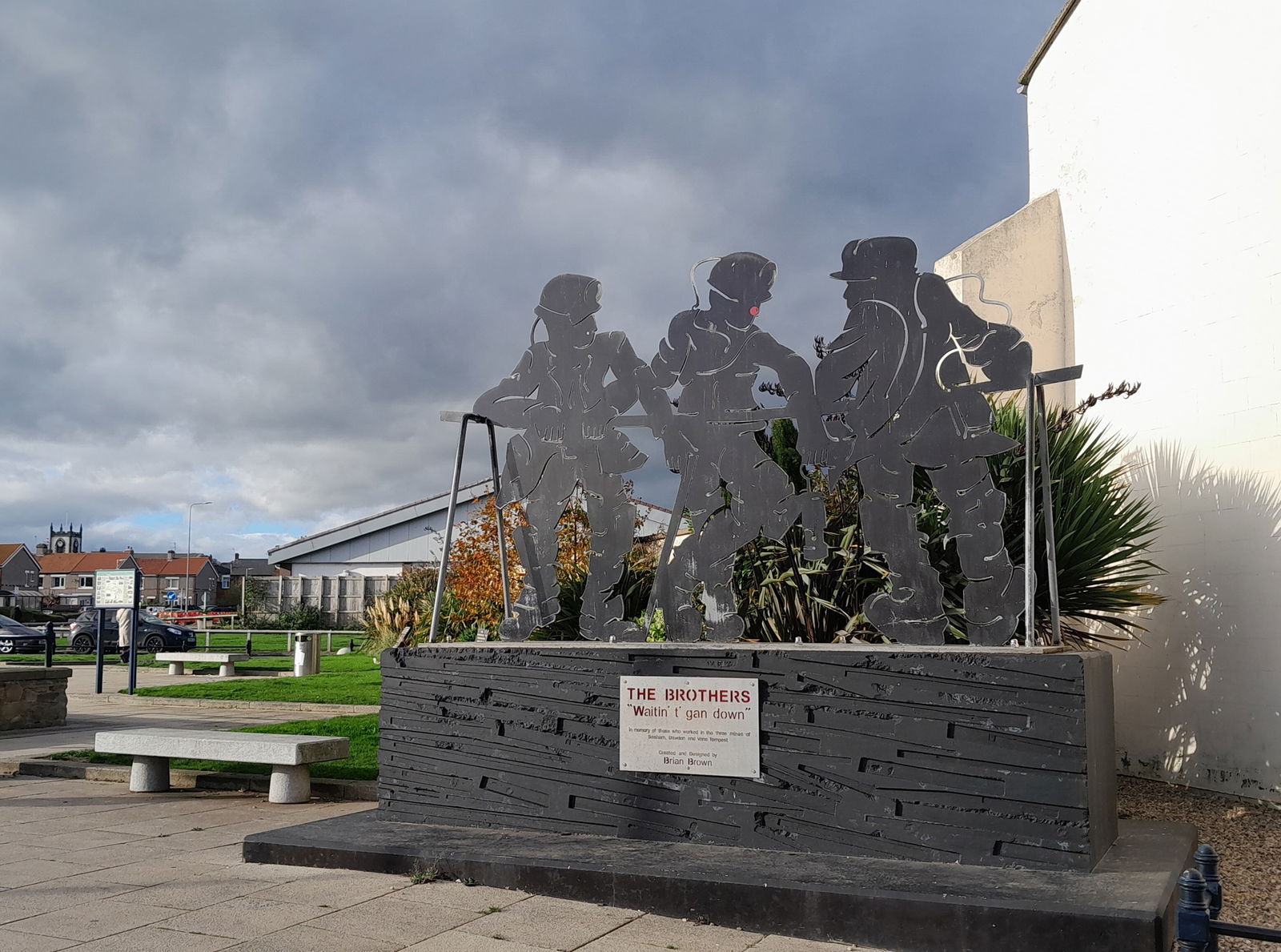 The Brothers
Statue
Seaham
County Durham
A sculpture of three miners waiting to go down the pit. It's a reminder of the three mines that Seaham once had.
More Statues
So this statue wasn't enough and you want more? Don't worry we have you covered.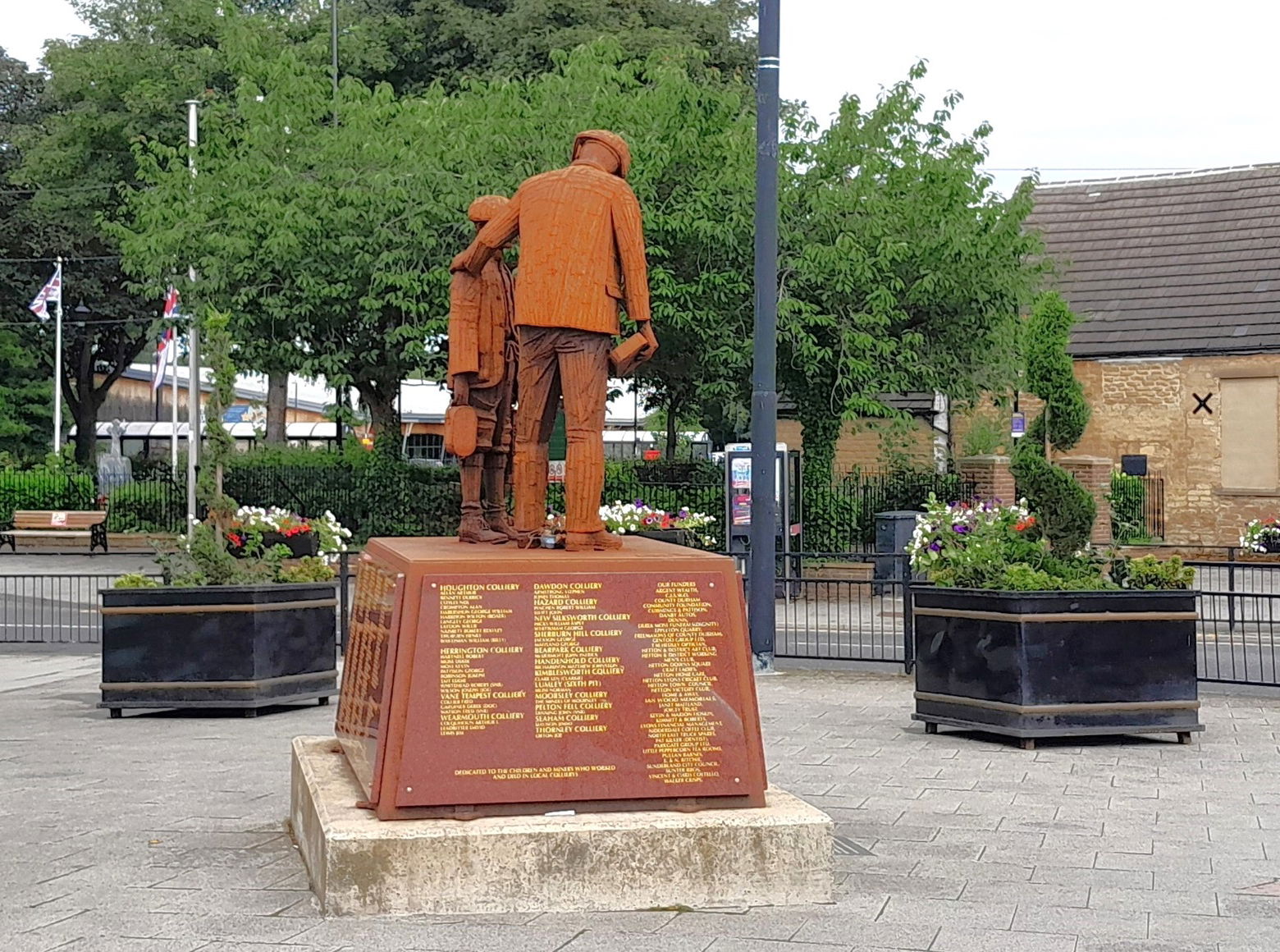 Da Said "Men Don't Cry" Statue
Statue
Houghton-le-Spring
Tyne And Wear
A poignant tribute to the mining community in the distinctive style of Ray Lonsdale.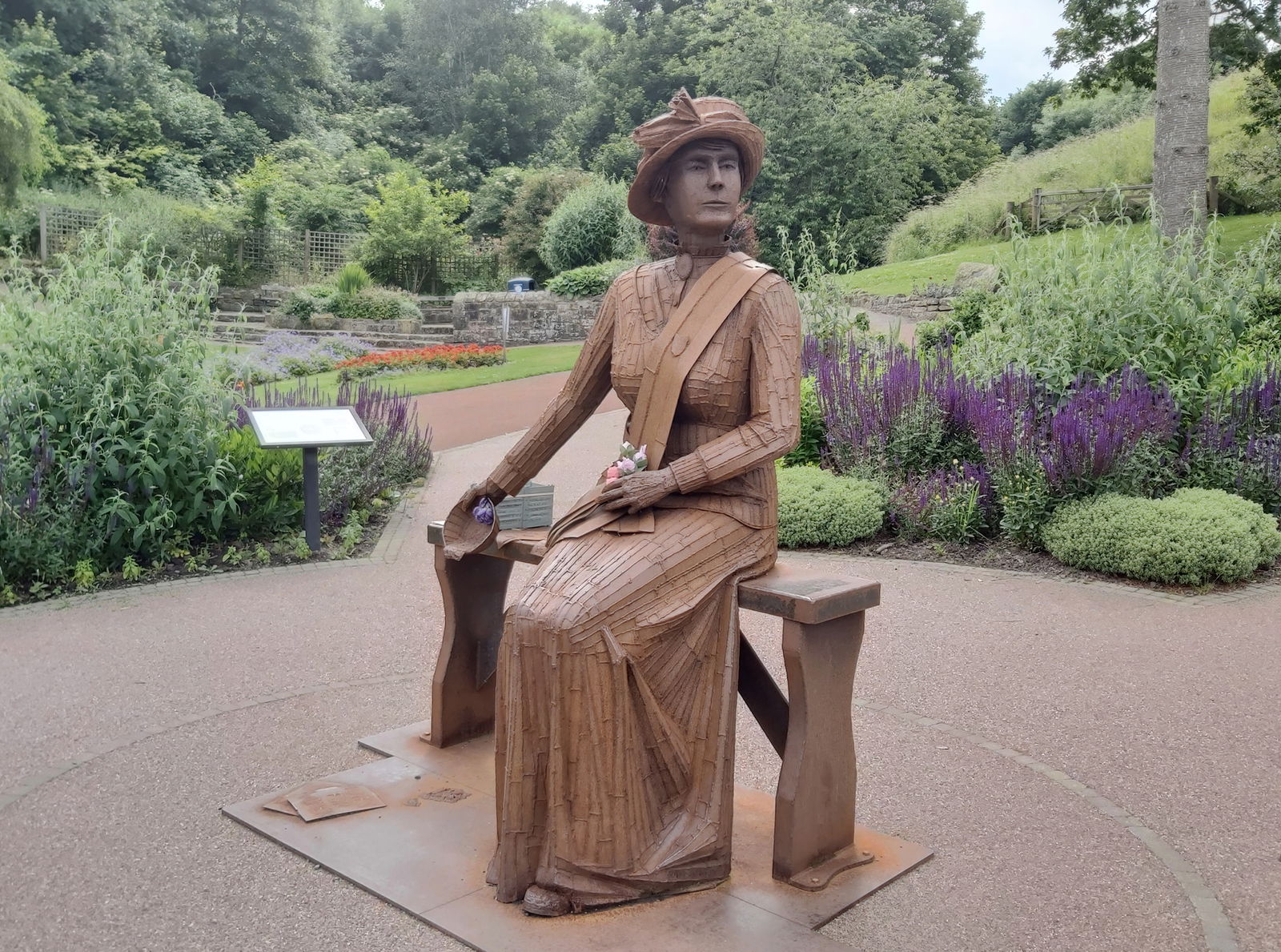 Emily Wilding Davison Statue And Grave
Statue
Morpeth
Northumberland
Emily Davison was a militant suffragette who died after throwing herself in front of the king's horse at the Epsom Derby.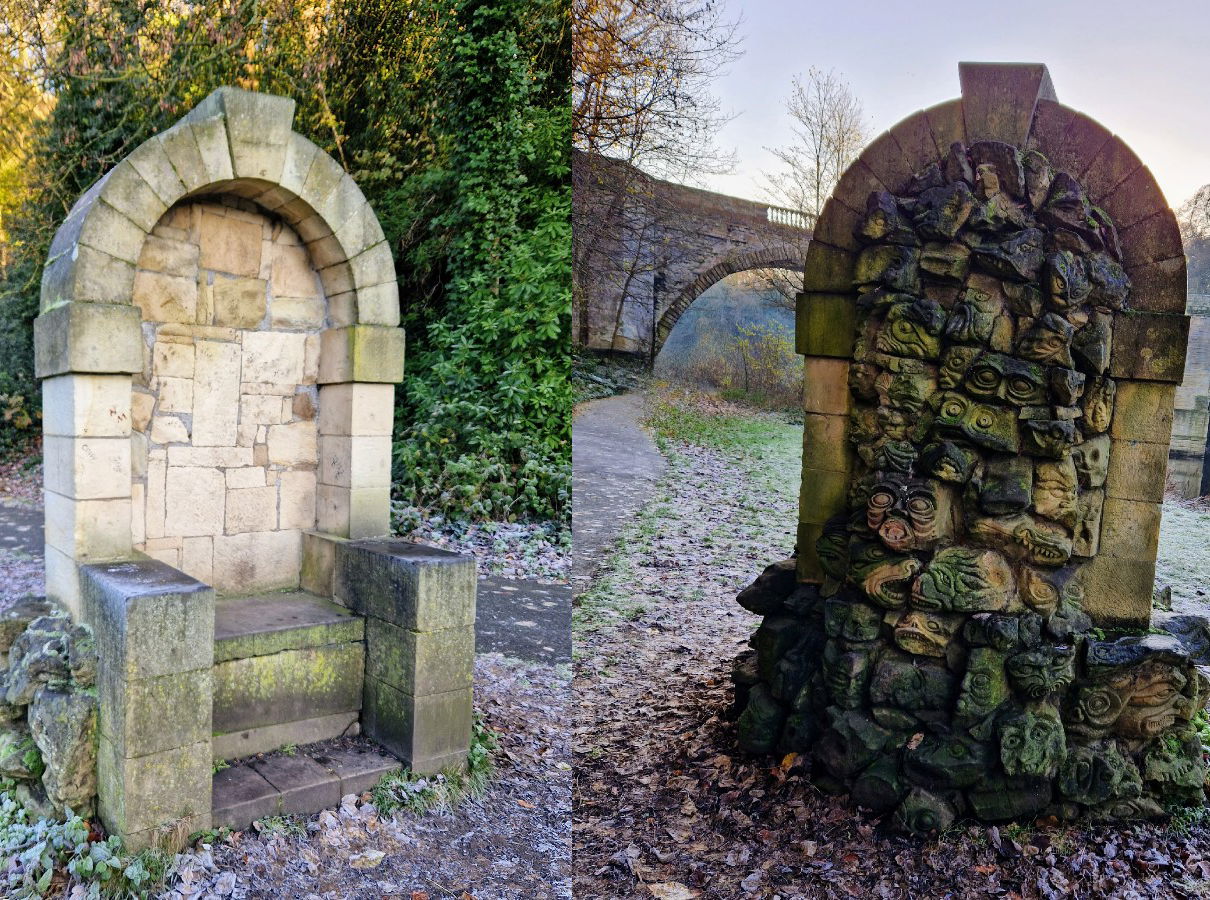 Kathedra
Statue
Durham
County Durham
A stone chair of carved gargoyles situated in Durham on the banks of the river Wear.
Find Us On Facebook
We post all our new places daily on our Facebook Groups page, so join the group today and be notified when we add a new place.
Join Our Facebook Group