Locomotion
Museum
Bishop Auckland
County Durham
Locomotion
Museum In Bishop Auckland, County Durham
Locomotion in Shildon is a captivating railway museum that showcases the history of locomotives and their impact on transportation.
In the early 1970s as part of a school visit, I was taken to the Science Museum in London and apart from waving at people and listening to pop music on a tiny blue transistor radio on the coach, I remember seeing Stephenson's 'Rocket' and thinking 'Wow'. I thought it was the only one and the only steam locomotion of its time. Now I know differently (My musical taste is a tad refined too).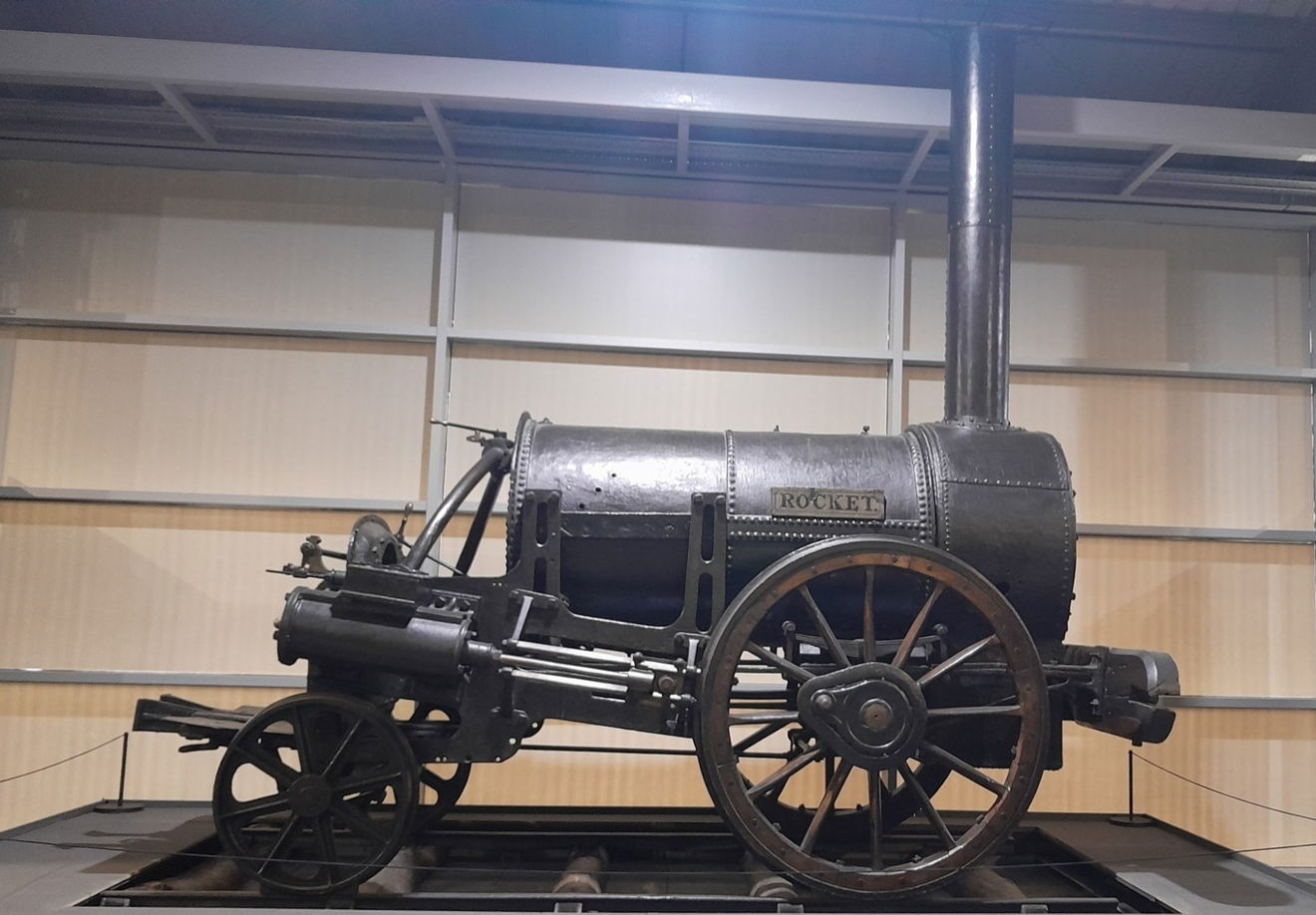 Locomotion is an amazing train museum in Shildon and celebrates all that is trains. Myth has it that it is a bit of an overspill from the National Railway Museum in York, so, yes, it is our gain in County Durham. It is a purpose-built building, costing £11.3 million and established in 2004.
The museum expected 60,000 visitors in its first year and had an astonishing 94,000 in the first 6 months. Whooo whooo!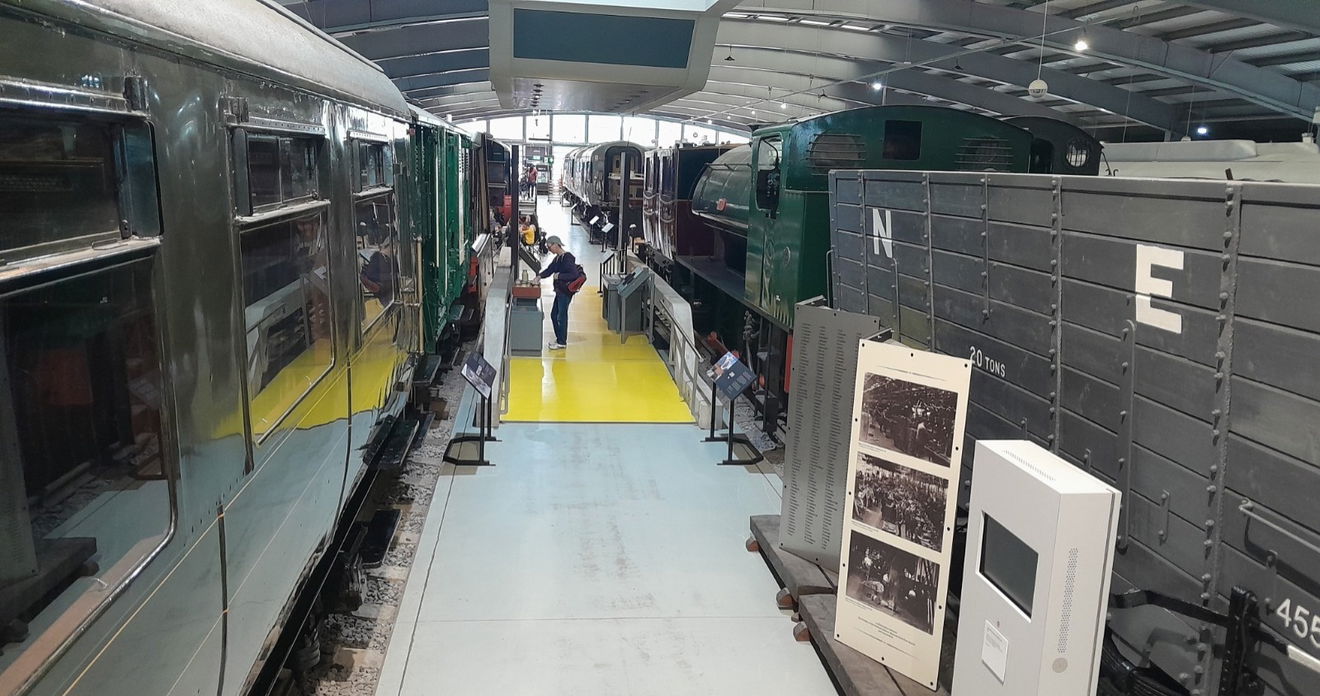 Blighty does hold the record for producing the first steam locomotives.
We should cover some of the history, which is not as we know it. I was a bit confused with early steam trains as to which was the best and which one came first. Chuff, chuff, chuff, chuffffffff.
Apparently, George Stephenson wasn't the first to invent the steam train, that was Richard Trevithick. His invention was the first to haul a load. 'Salamanca' by Matthew Murray in 1812 was the first commercially successful train.
Then came Mr. George Stephenson (designer) and his son Robert (maker) with Locomotion No. 1 in 1825 that took passengers on the Stockton to Darlington line on its opening day. You can tell it predates others by the wooden boiler.
It has also been featured on bank notes and stamps.

Next came Robert Stephenson's design and contructed, 'Rocket' in 1829. It 'won' a competition by being the only locomotion to finish the course, making Stephenson the younger £500 better off and given a contract to build other engines. There was a good PR move in painting it bright yellow and black as the replica outside the building highlights.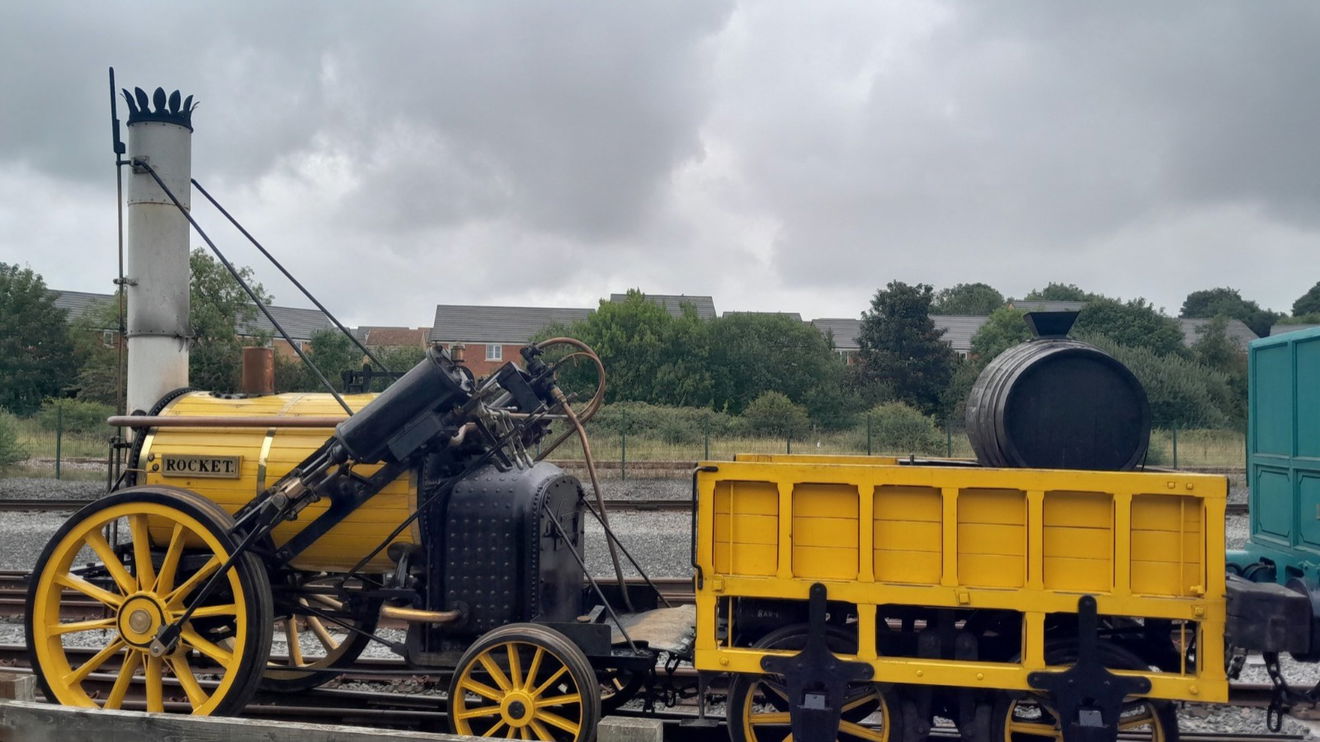 The Rocket was advanced for its age, with a multi-tube boiler and blast pipe.
As goes with technology it was redefined within 18 months and out of service within 10 years. Essentially though, this design set the way for future models.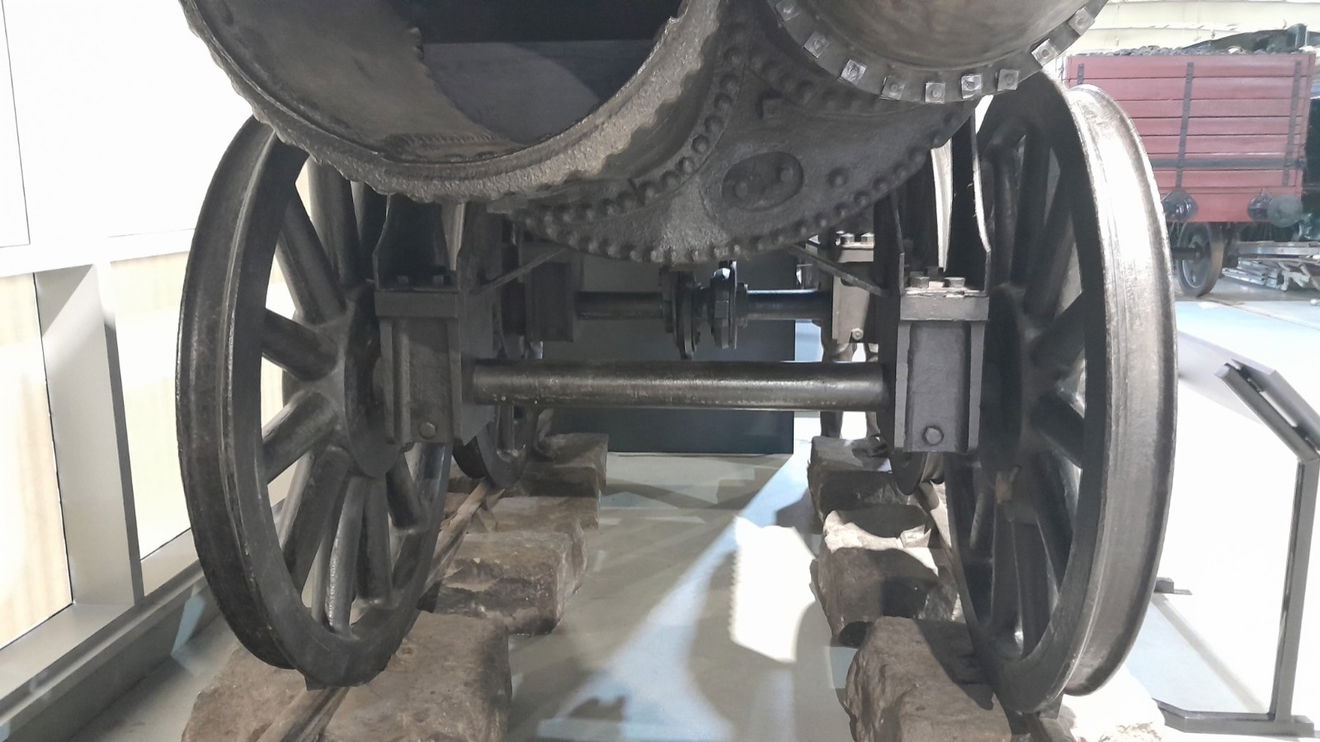 The 'Lyon' is the enigma of the bunch. What do you think? The information board explains
'The Hetton Locomotive Investigation'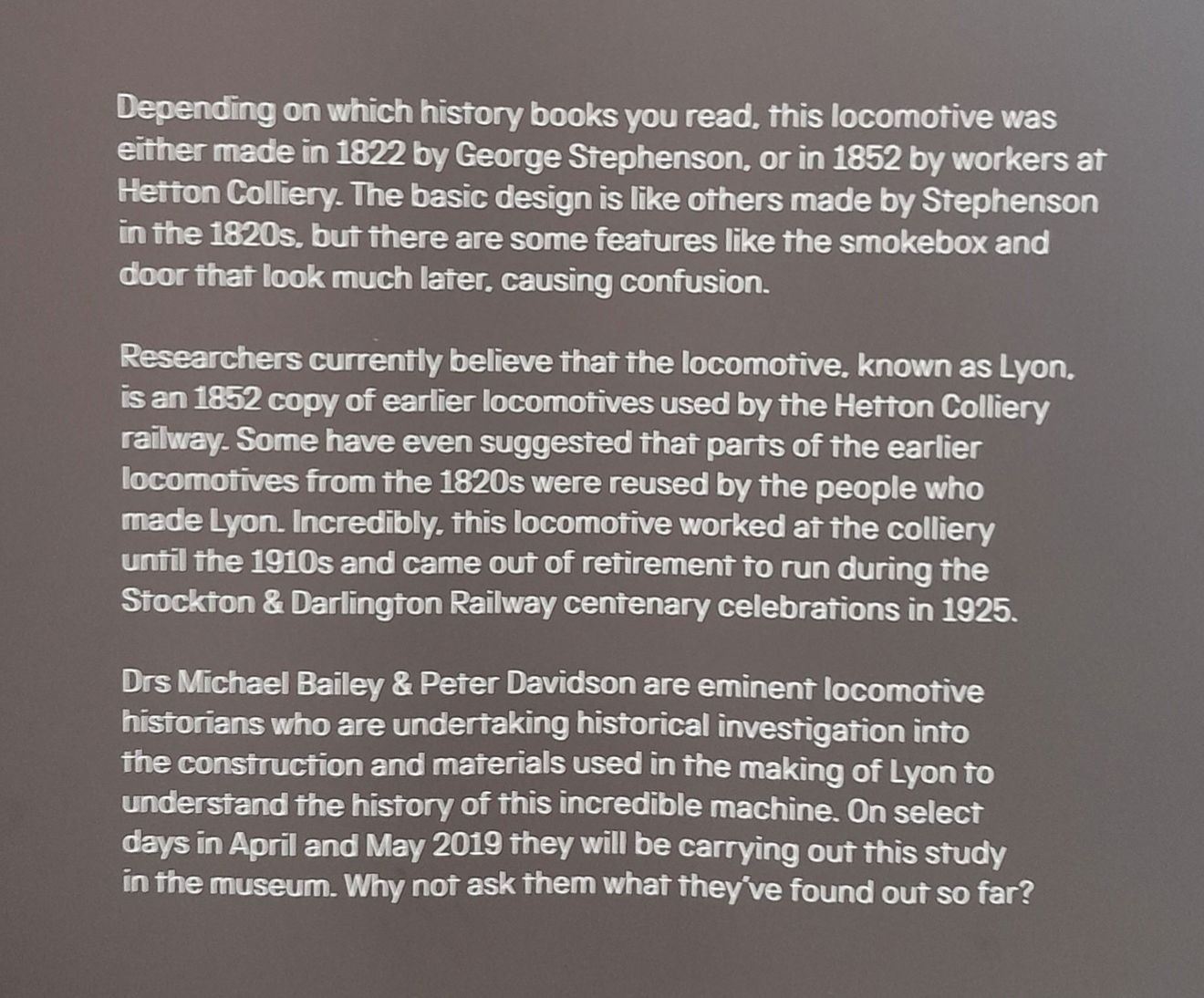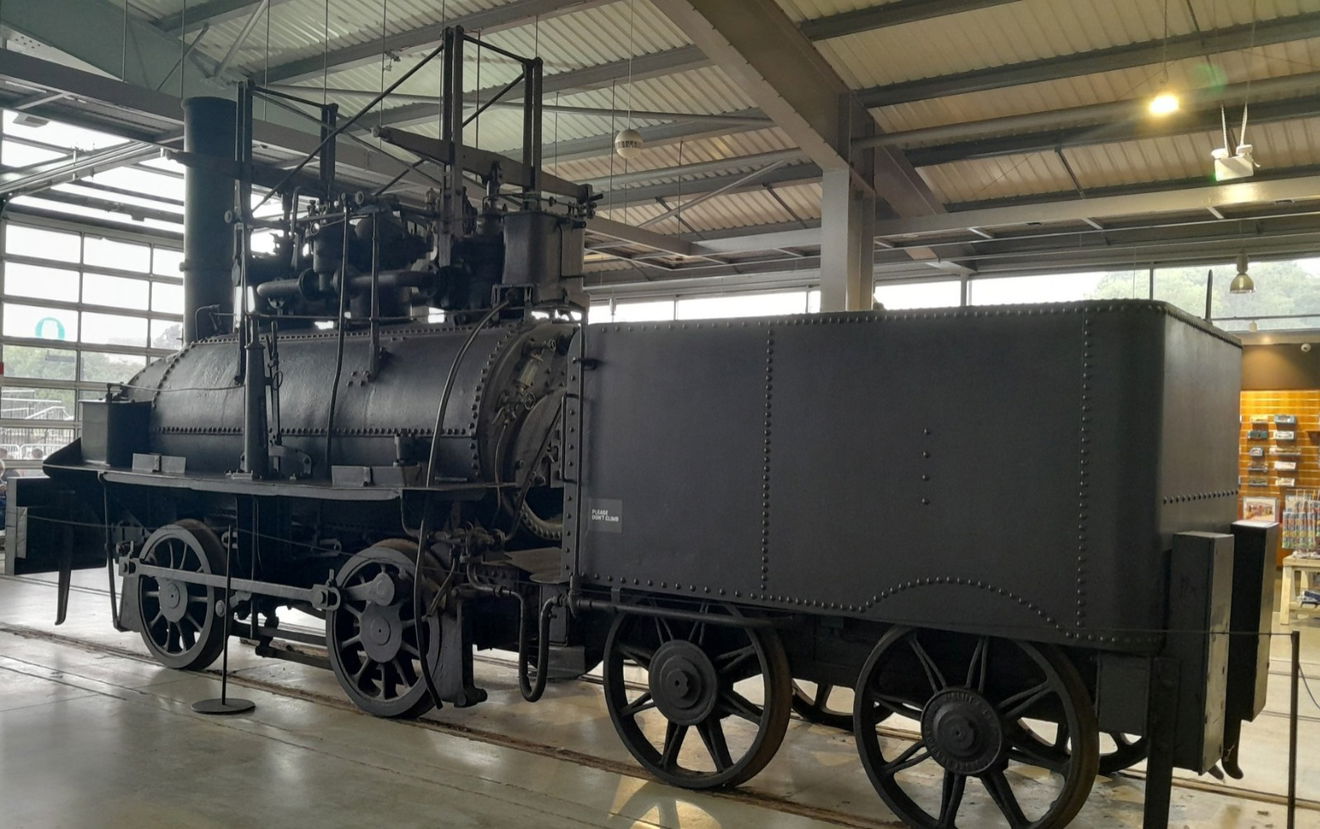 I have visited Hetton Lyons Countryside Park and have seen Ray and Sam Lonsdales Loco No. 1 commemorative piece. It celebrated the Hetton Colliery railway line's 200th year in 2022.
The line was an 8-mile private stretch of track to the River Wear staiths and was the first track to be powered without animals, so that meant stationary engines to begin with.
Another masterstroke by Merrers G and R Stephenson.

Ever wondered what the numbering regarding trains is all about? Thanks to Mr Whyte for the notation: it's the number of leading wheels, followed by the number of driving wheels, then the number of trailing wheels. Simple! The Aerolite here is a 2-2-2. The designer was Edward Fletcher, built in 1869, with a few modifications it ran till 1933. It may have been one of the longest serving Steam locomotives.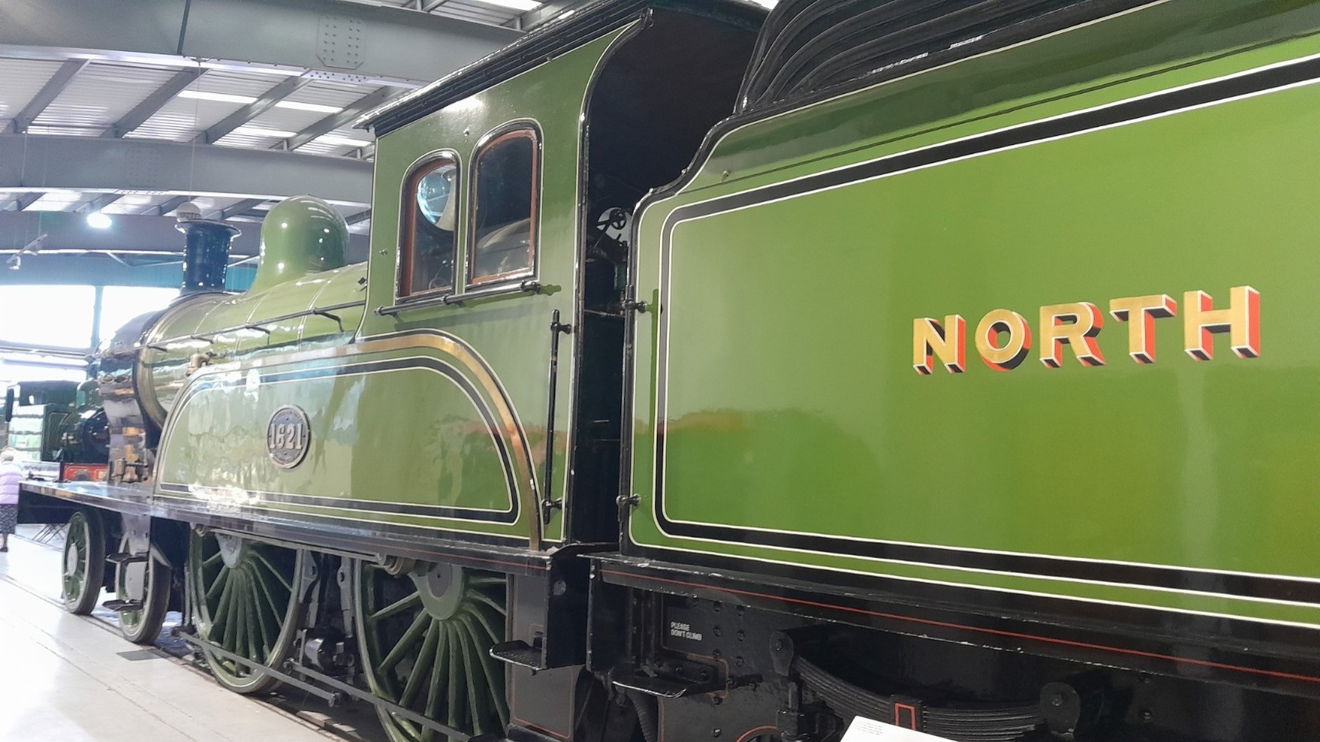 It is also worth noting all the engineering and mechanics that these trains require, and how they are impeccably kept in tip-top condition.
One stand out item for me was 'The Snow Plough' I have never seen one, and never in action, it is worth looking up a video of one in action.
The engineering and design of it could of take inspiration from a ships bow?
In the UK the further north you go the more likelihood of needing these. North Eastern Railways have the North Yorkshire Moors, The Pennines and the Cheviots to clear. Back in the day, there were livelihoods like livestock farmers that depended and the trains. Car and road transport was not yet fully developed, ships and canals had to contend with gales and freezing rivers. It was goods that had to be delivered not people.
Some ploughs were an attachment to the train's buffer beam, others were purpose-made units. This one The Percy Main No.12 dates from 1895.
In the Thomas the Tank engine sagas, Thomas and Terrance have snow ploughs.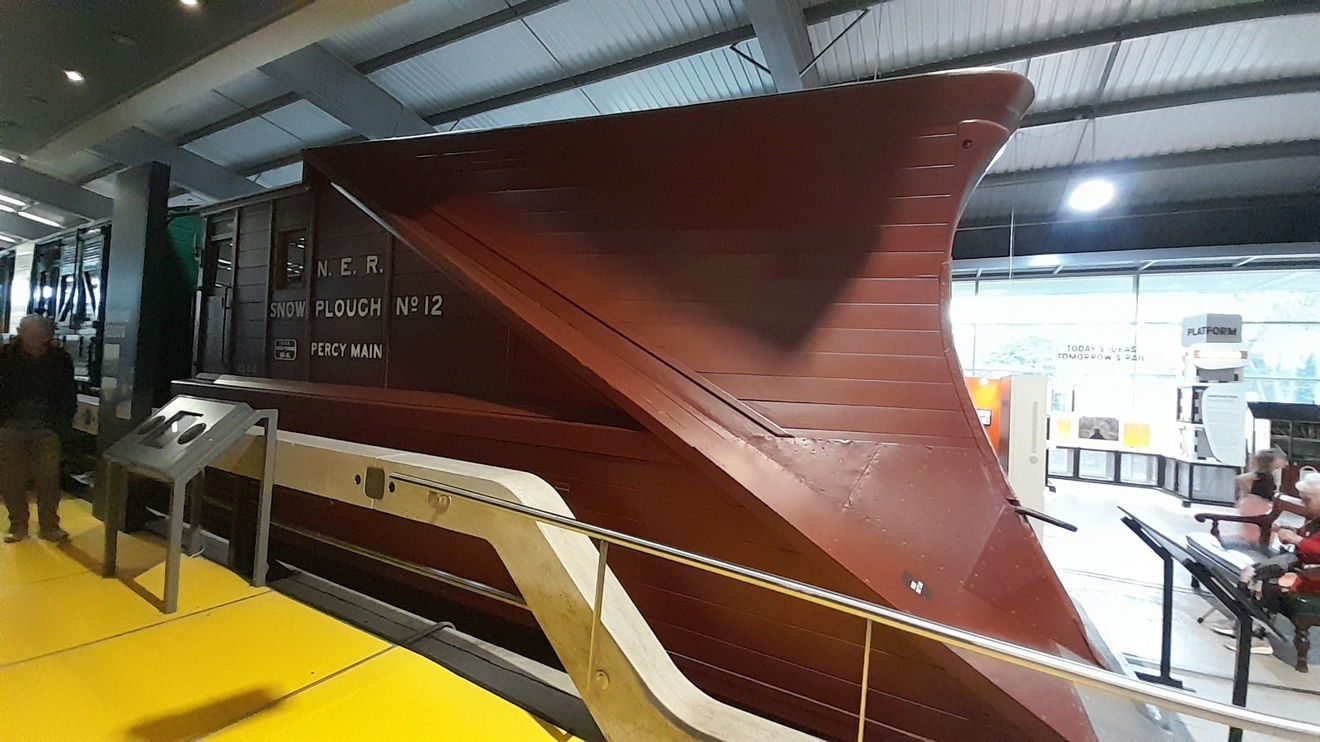 The coachwork on the trains are to be marveled. The coat of arms, and the brushwork is extraordinary.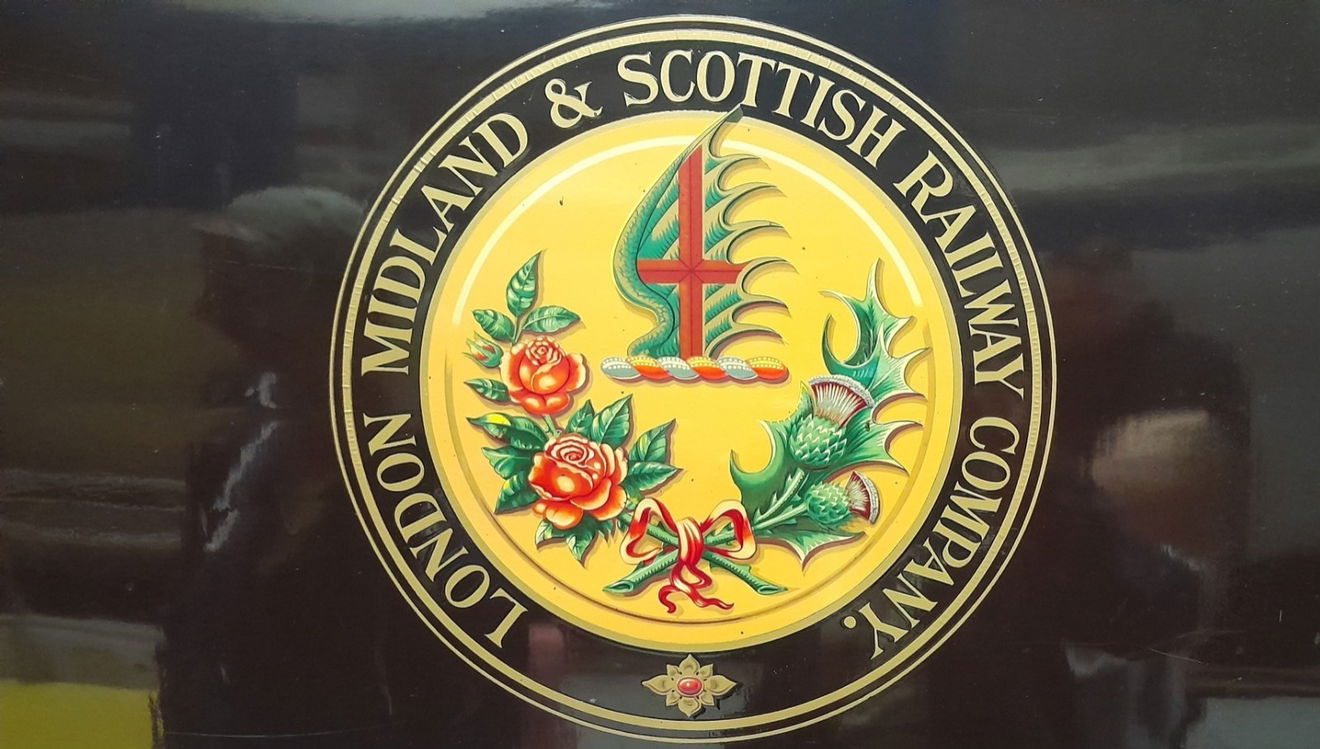 Train carriages for Queen Alexandra were interesting to peep through the windows. How the other half lived eh?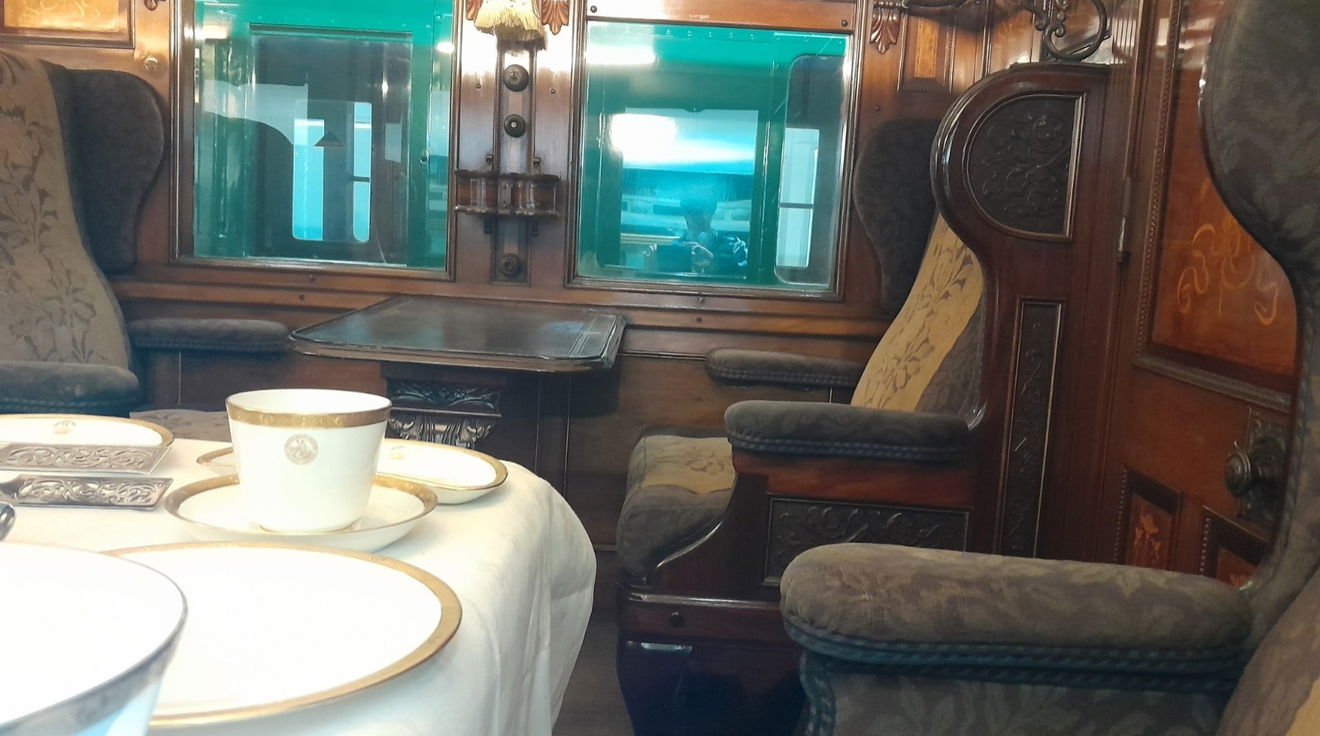 There are quite a few curios, things that you don't necessarily think of with trains. Here are a selection.

Locomotion became part of the Science Museum Group in 2017.
The site is still expanding and has a new building which will be open in the later part of 2023. It will become the largest collection of historic railway vehicles under cover, anywhere in the world.
There will probably be a big hurray in 2025 that celebrates 200 years of the Stockton to Darlington line.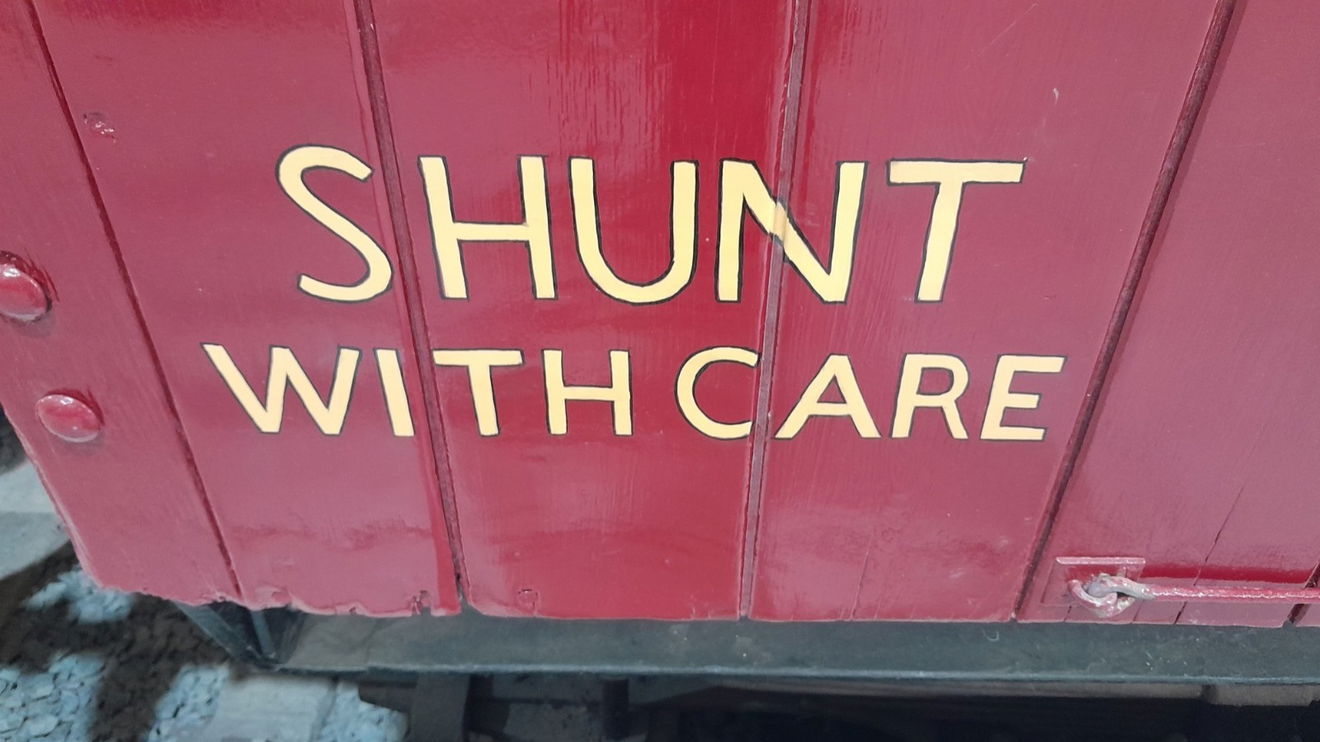 Contributed by Rosalind Parker
Thanks for reading through and getting to the end of this post. I enjoy exploring the Fabulous North (Especially as a Southerner residing up North). I like 'snippets' of information, and more so, if they are obscure, amusing or meaningful. The photographs are taken on a mobile phone, without any enhancements.
More Places from Rosalind
More Places In Bishop Auckland
Find more fabulous places in Bishop Auckland, County Durham and if you know of a place we haven't listed, then let us know.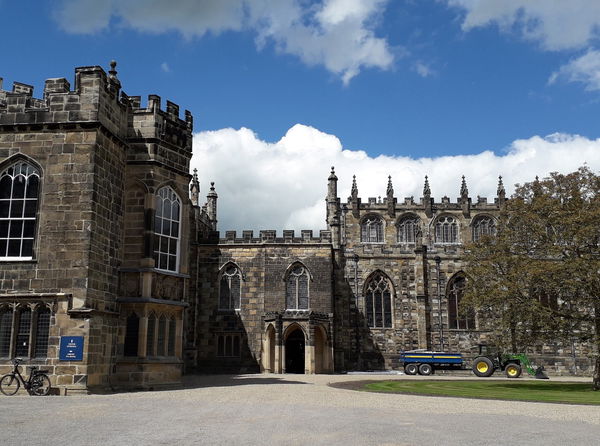 Auckland Castle
Castle
Bishop Auckland
County Durham
Castle dating back to the 17th century and home to the bishops of Durham.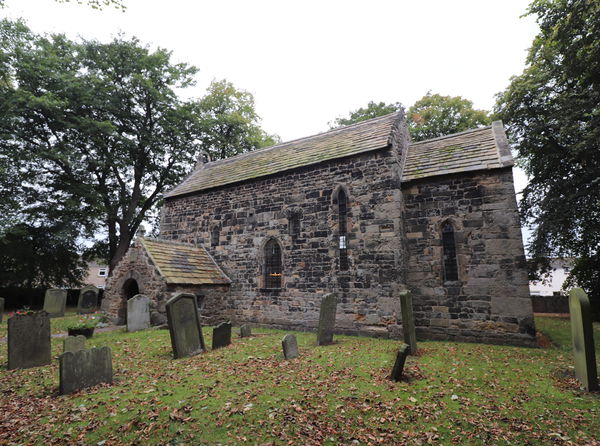 Escomb Saxon Church
Religious Place
Bishop Auckland
County Durham
Founded about AD 670–675, it is one of the oldest Anglo-Saxon churches in England.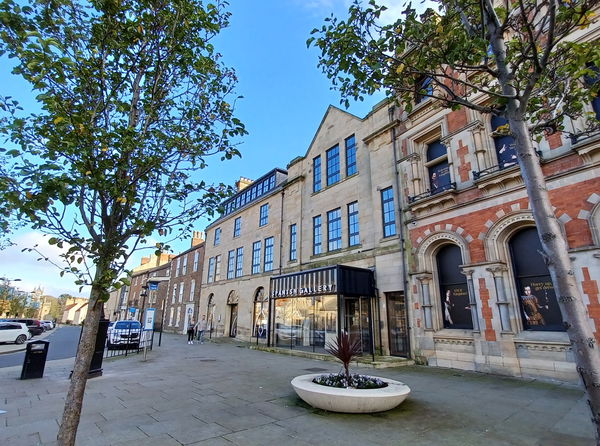 More Museums
So this museum wasn't enough and you want more? Don't worry we have you covered.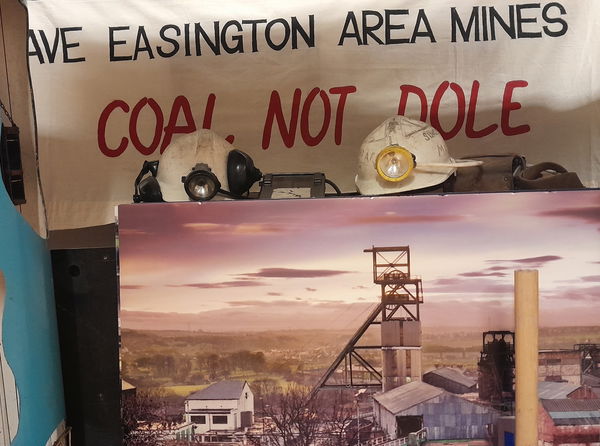 Durham Mining Museum
Museum
Durham
County Durham
A multitude of artifacts, equipment, models, photographs and information on all things mining.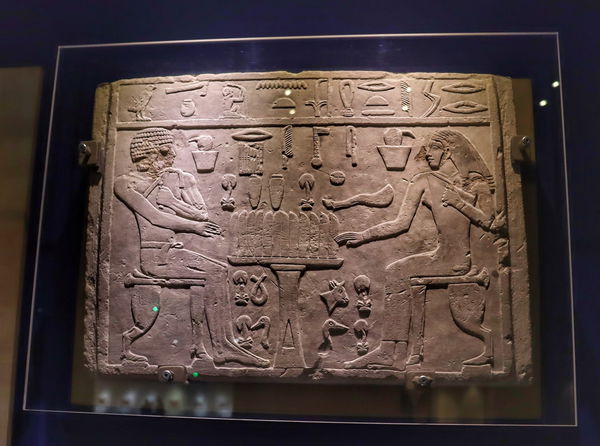 Oriental Museum
Museum
Durham
County Durham
A museum containing collections from cultures and histories of northern Africa to Asia including more than 30,000 objects of art, textiles, ceramics, and manuscripts.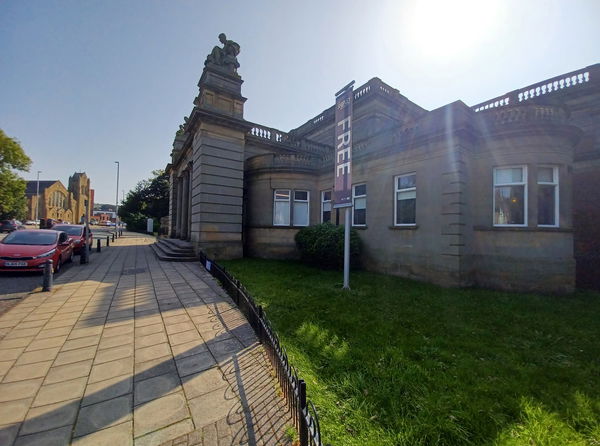 Shipley Art Gallery
Museum
Gateshead
Tyne And Wear
Purpose built gallery housing the collection of Joseph Shipley.
Never Miss A Fabulous Place
If you are afraid of missing out on all the fabulous places we post, or just want to be the first to know, then sign up to the Fabulous North.
Each week we will email you all the brand new places that we visit.
Sign Up To Alerts
Find Us On Facebook
We post all our new places daily on our Facebook Groups page, so join the group today and be notified when we add a new place.
Join Our Facebook Group