Old Man Of Storr
Landscape In Skye, Scotland
An amazing landscape on Skye caused by an ancient landslide.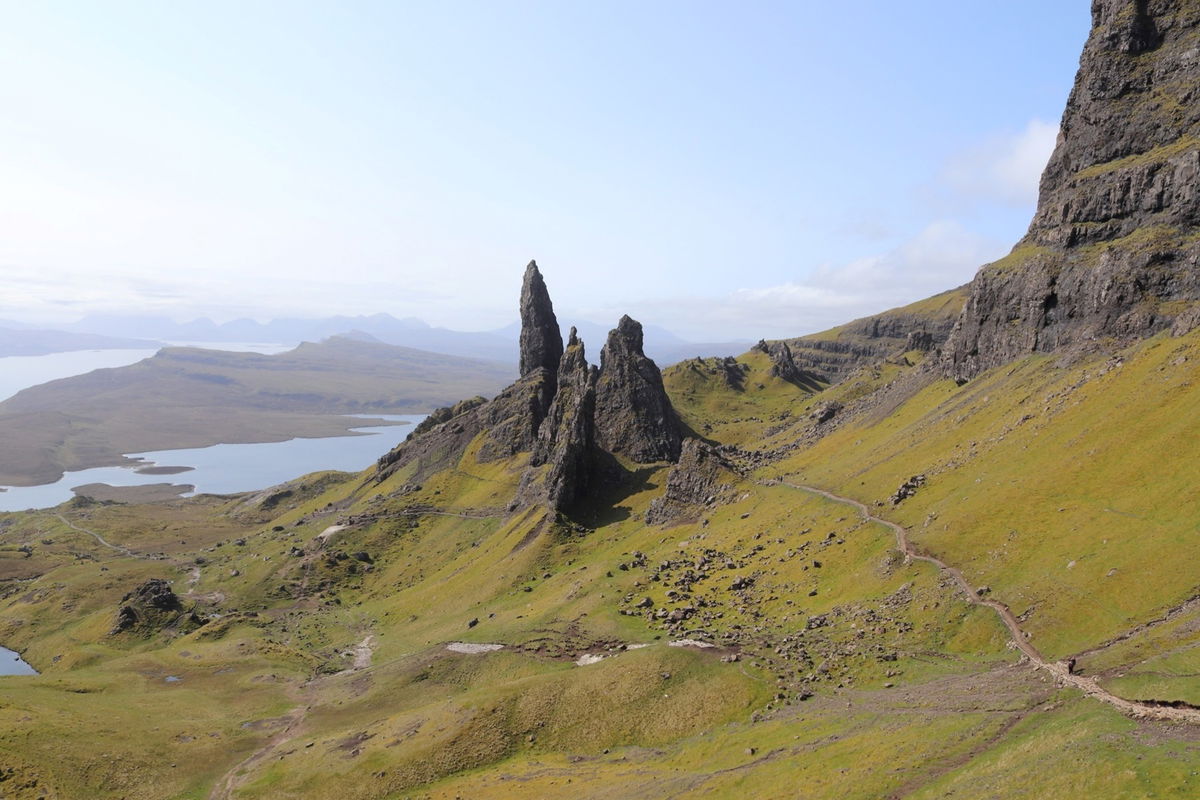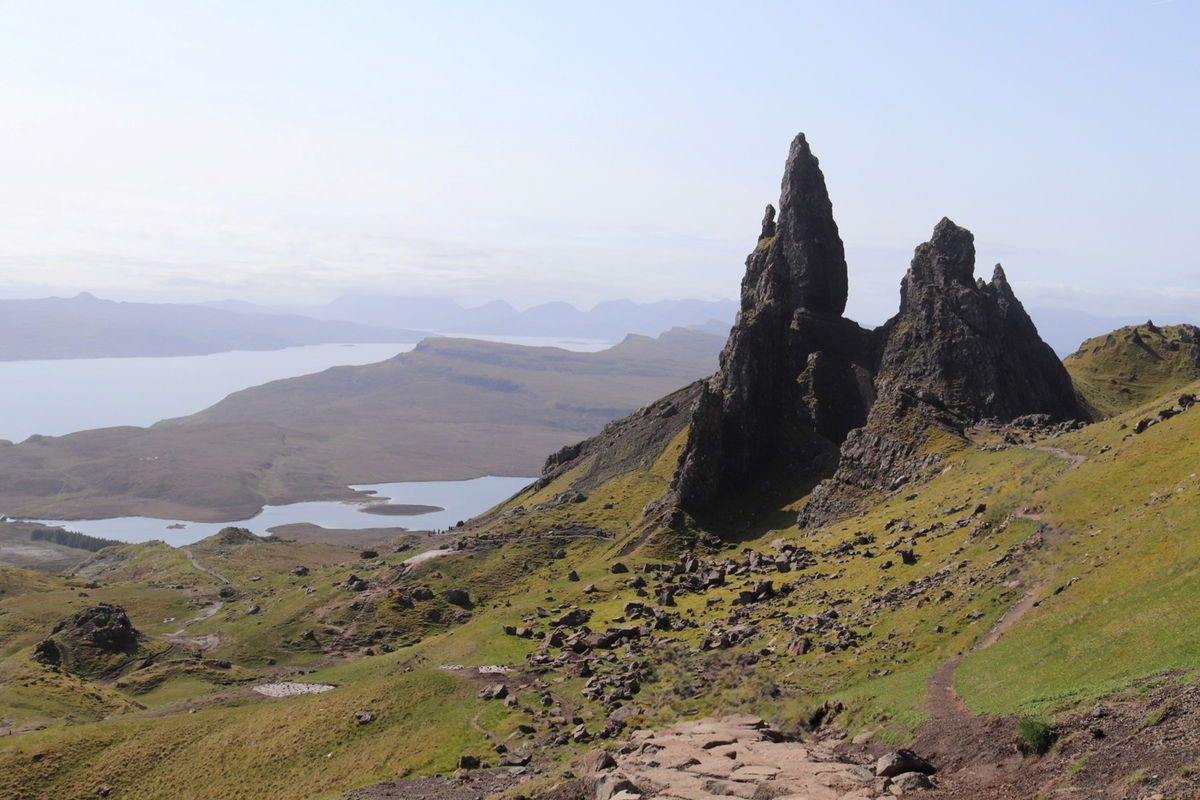 The highlands of Scotland are just awash with spectacularly atmospheric landscapes and one of the jewels in the crown is the Old Man Of Storr on the Isle Of Skye.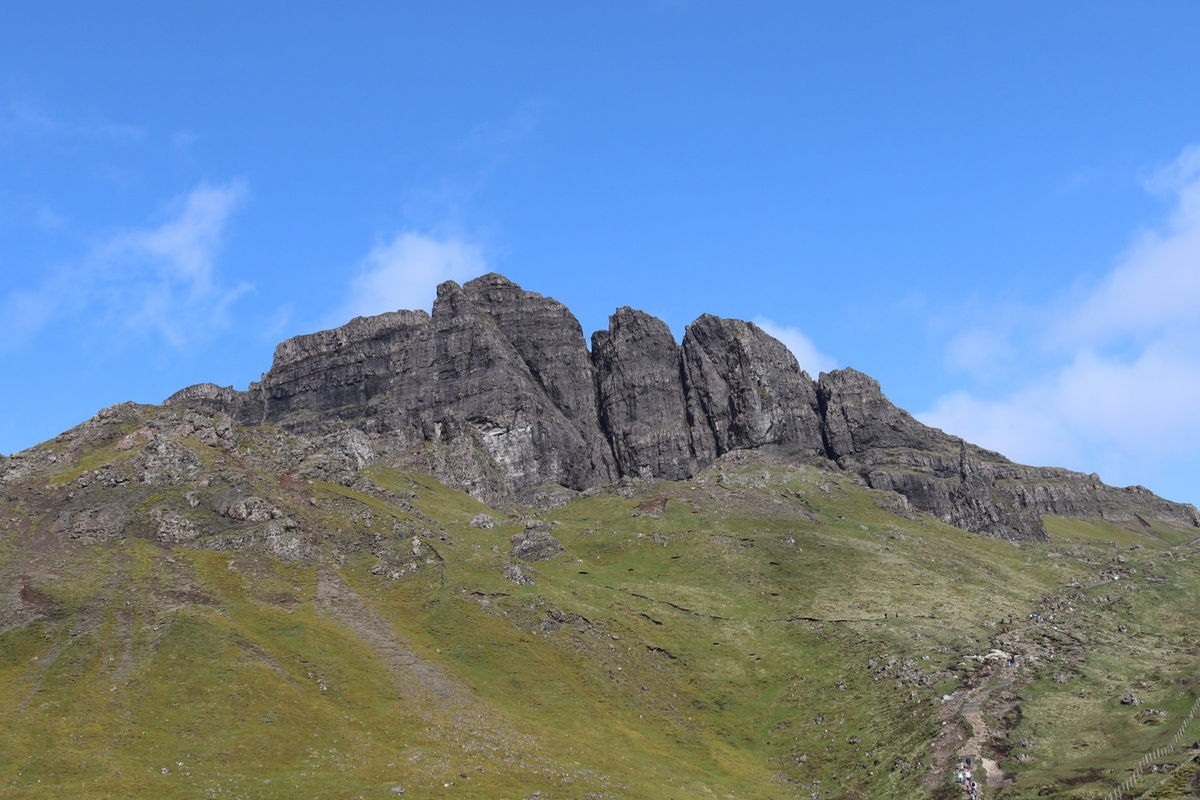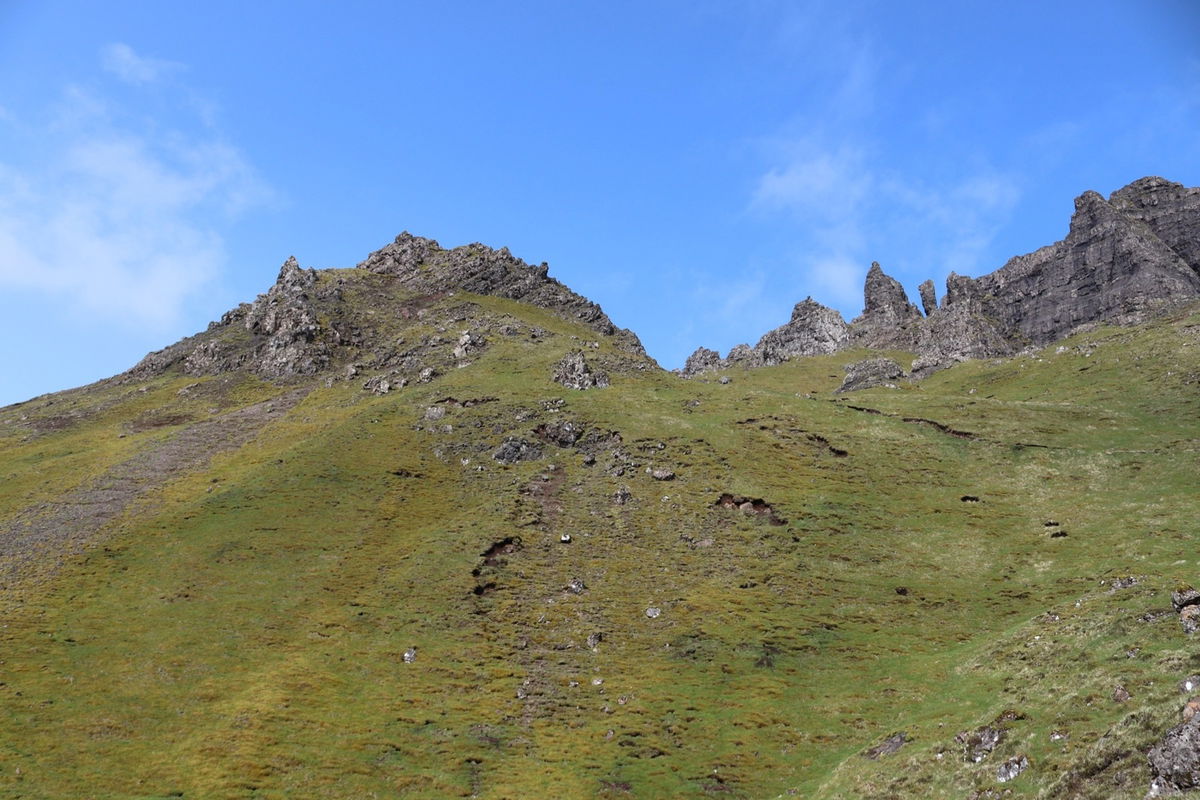 I've seen plenty of photos of this place over the years and has always been on my bucket list to visit, so we decided it was time to head up and have a look.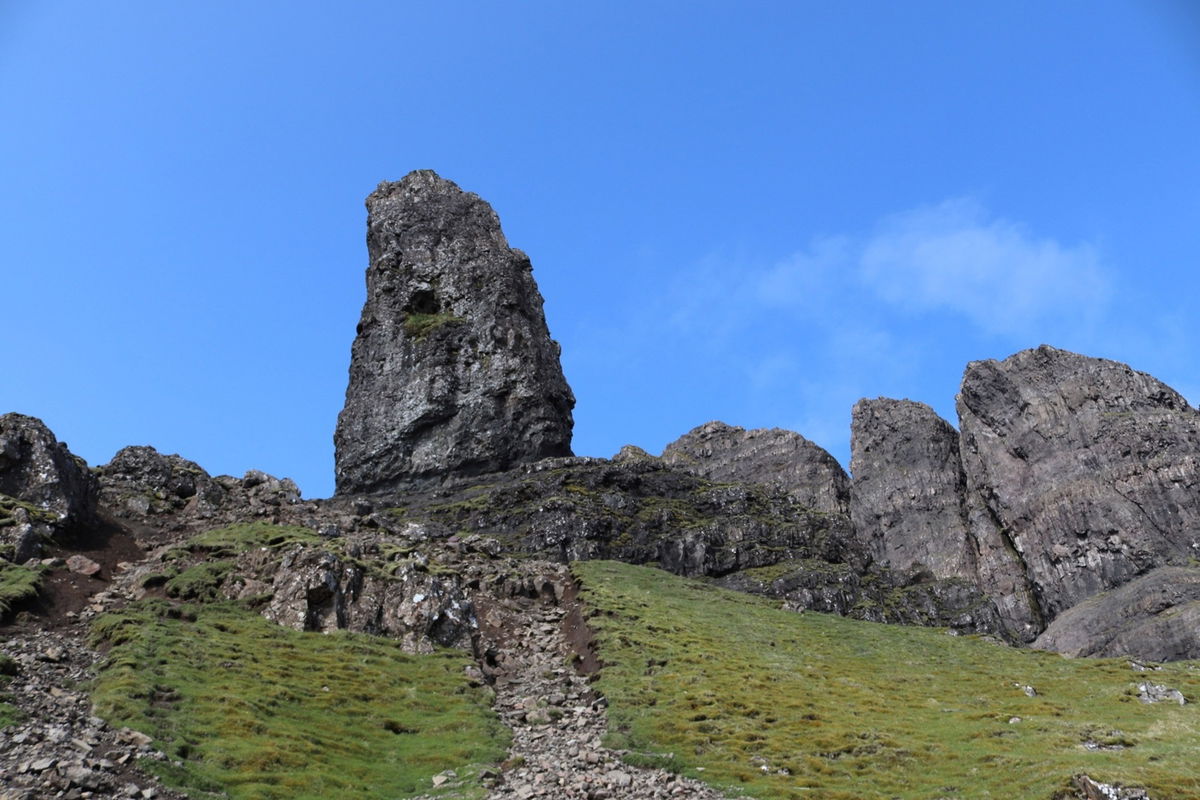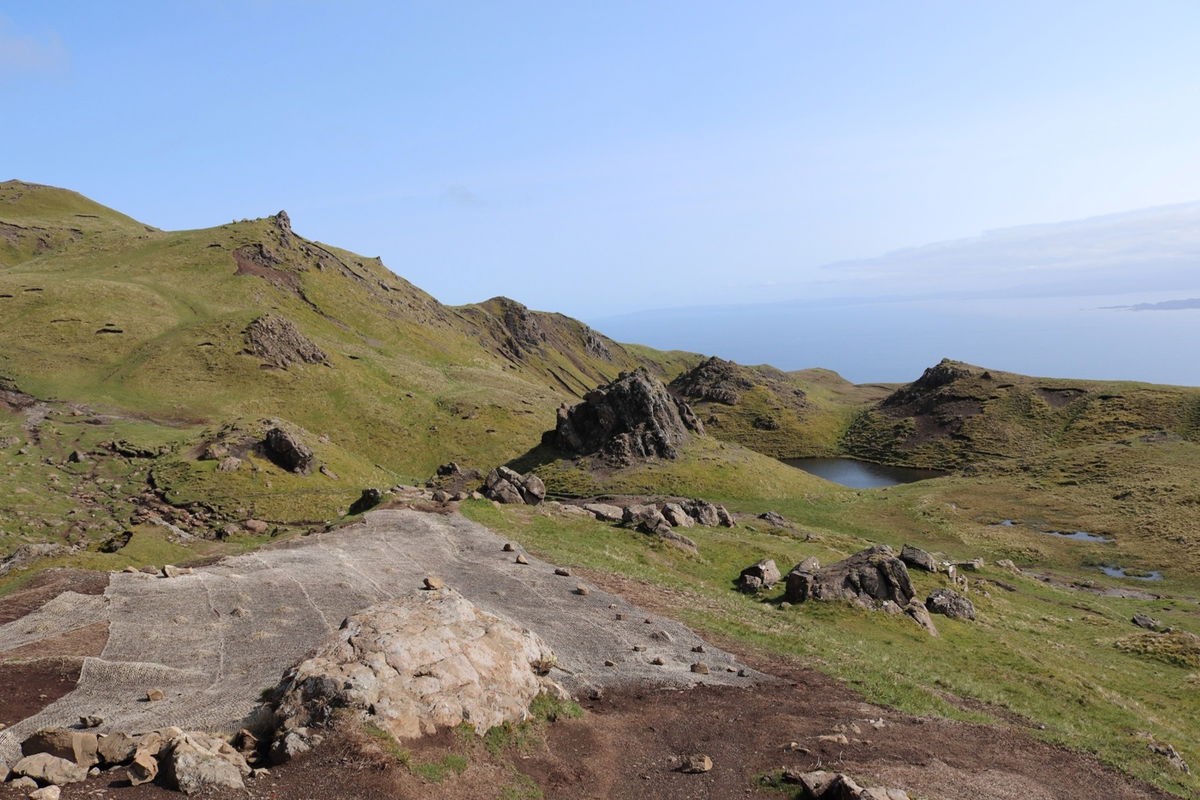 The Old Man of Storr gets its name from the prominent pinnacle that stands at its summit, resembling the figure of an old man or wizard. This towering rock formation stands at approximately 50 meters in height and is visible from miles away and if you are travelling from the south then it keeps on peeking out from the terrain teasing you as you make your approach.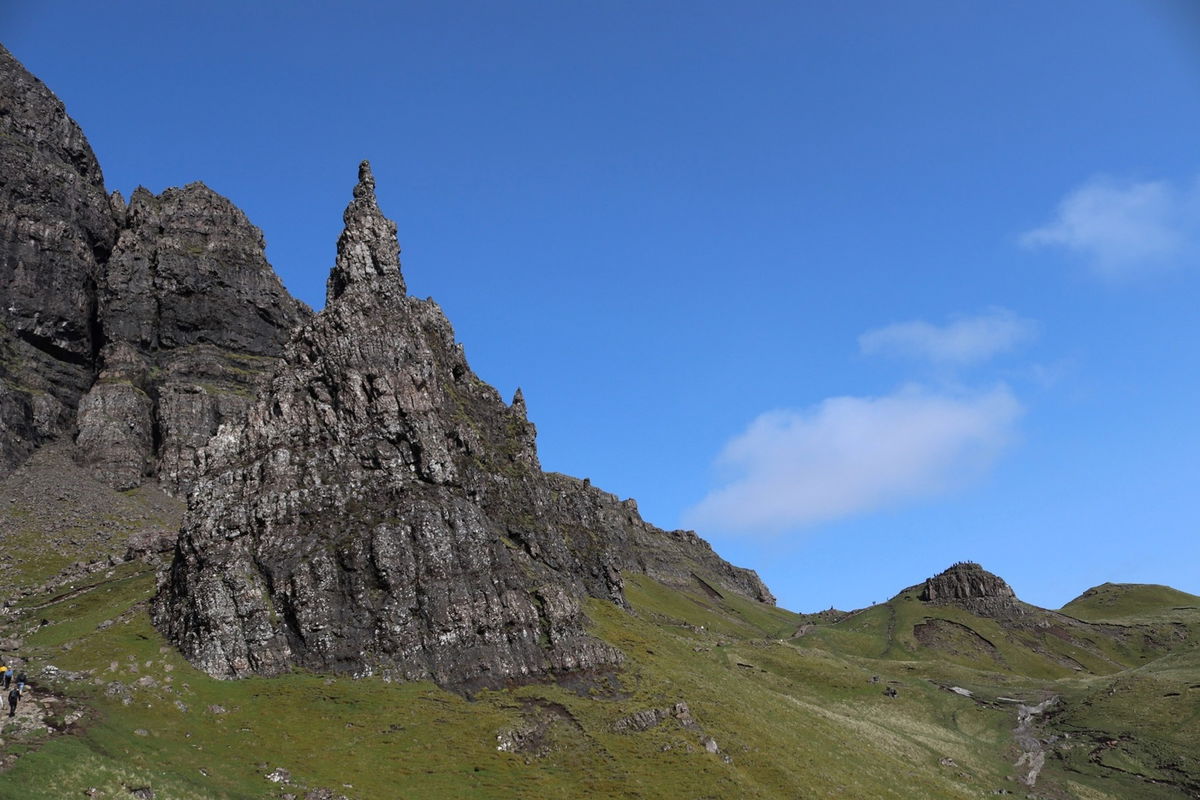 The geological history of the Old Man of Storr dates back millions of years. The formation was created by a massive ancient landslide, which eroded the softer rock layers, leaving behind the sharp, jagged pinnacles we see today.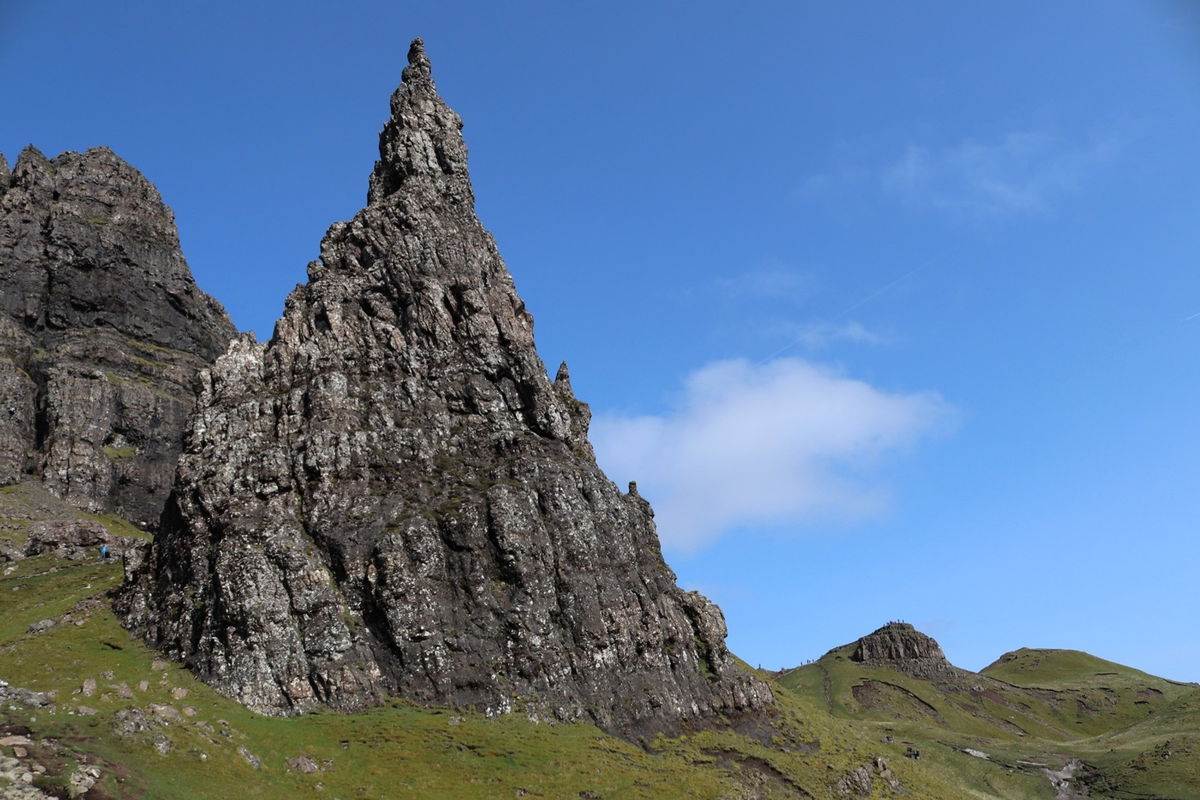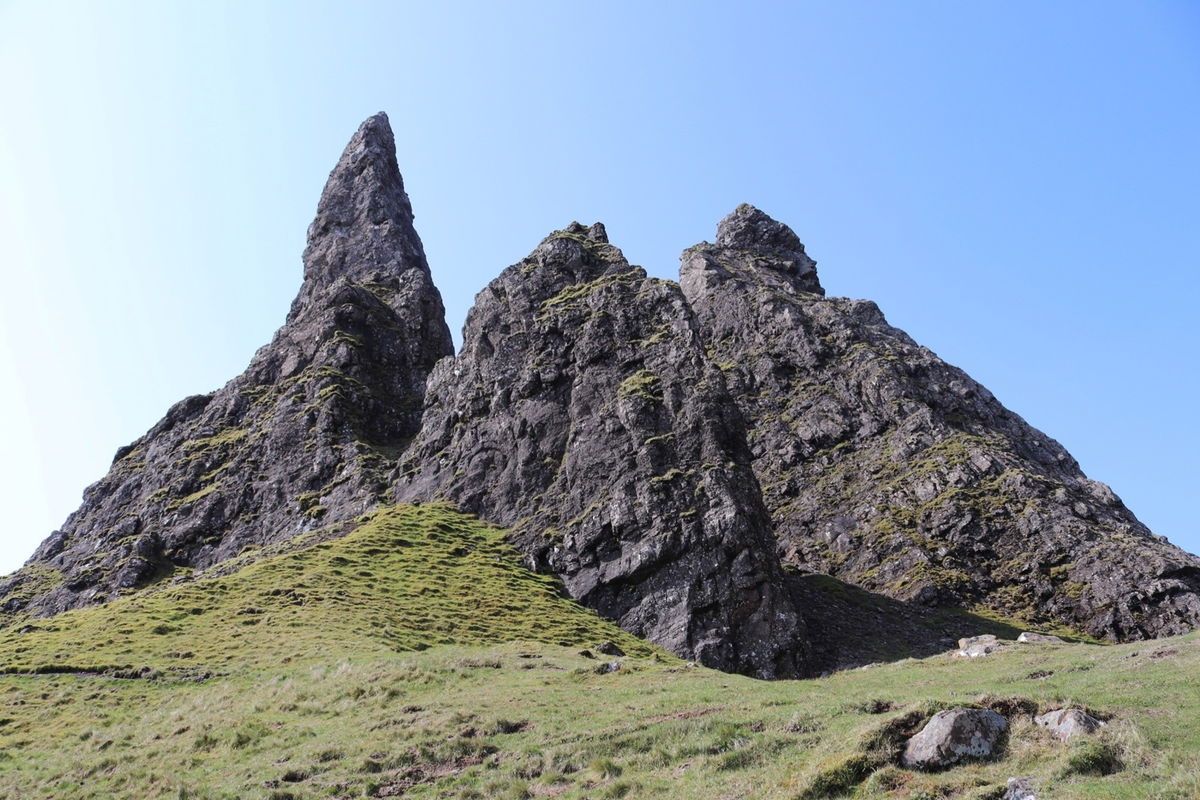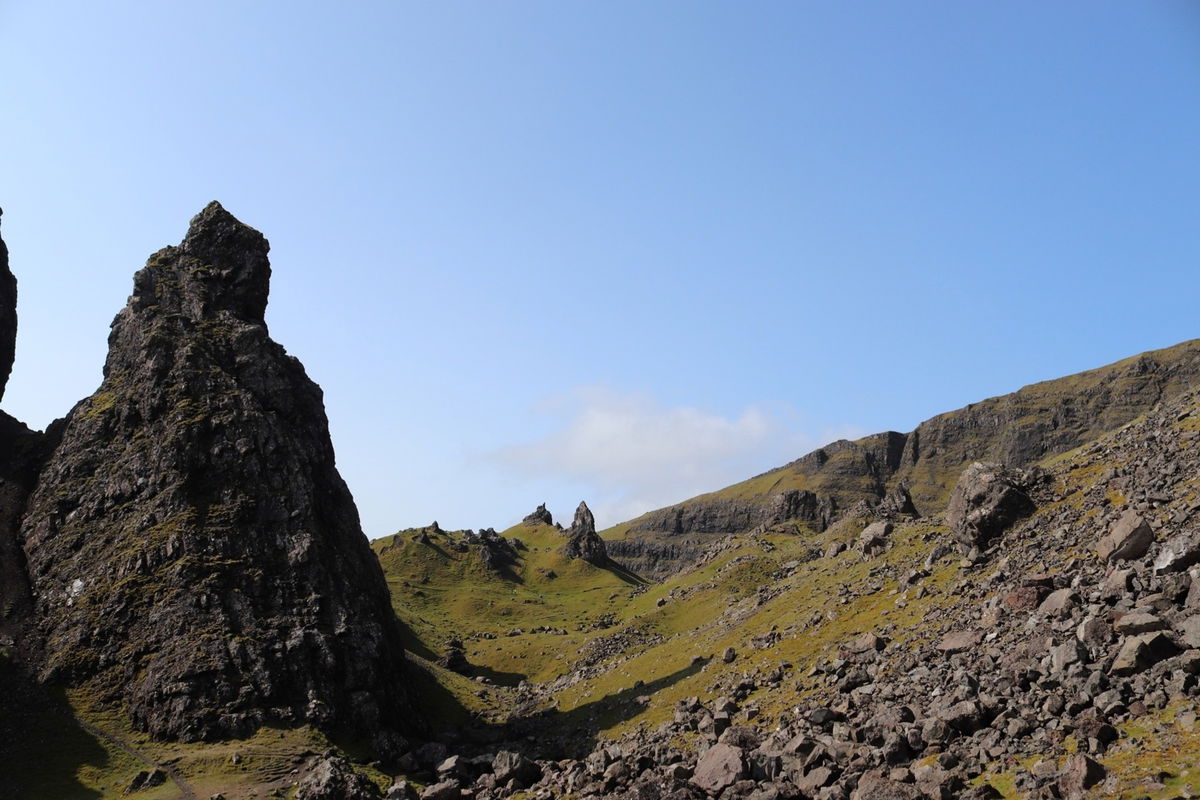 These pinnacles are composed of basalt, a volcanic rock that gives the landscape a dramatic and otherworldly appearance.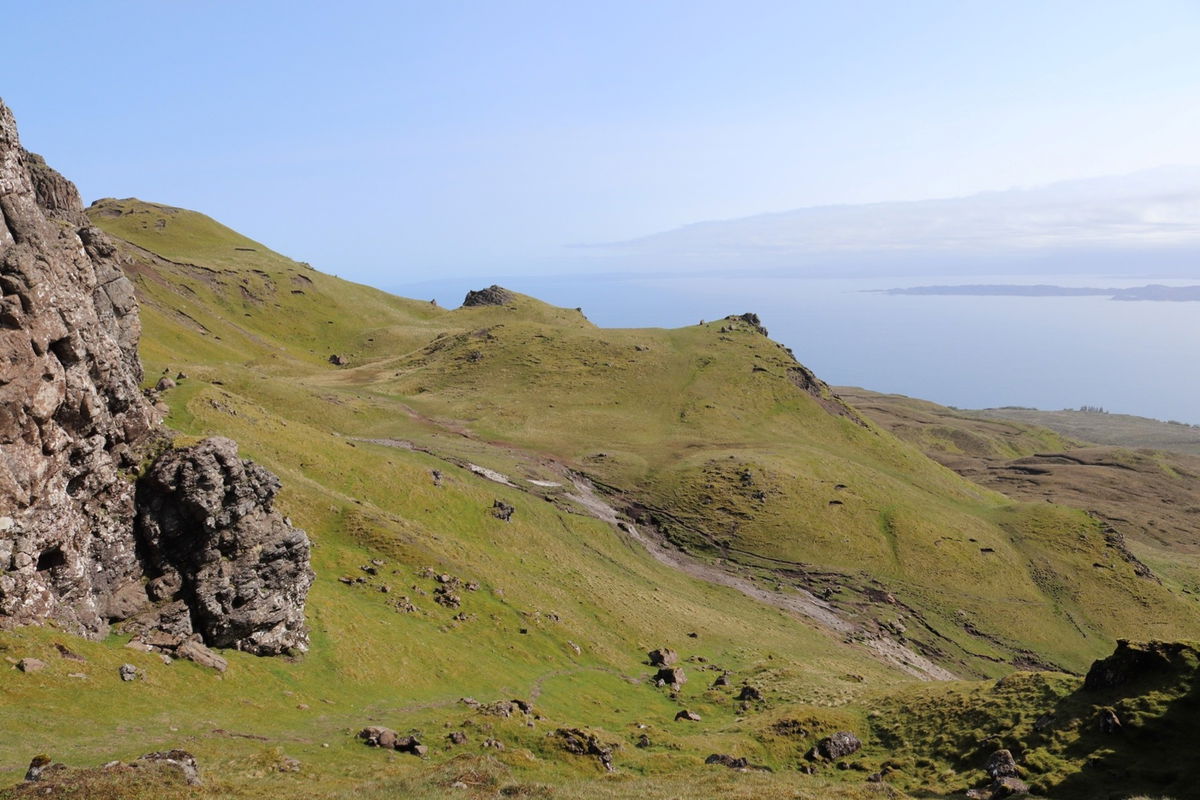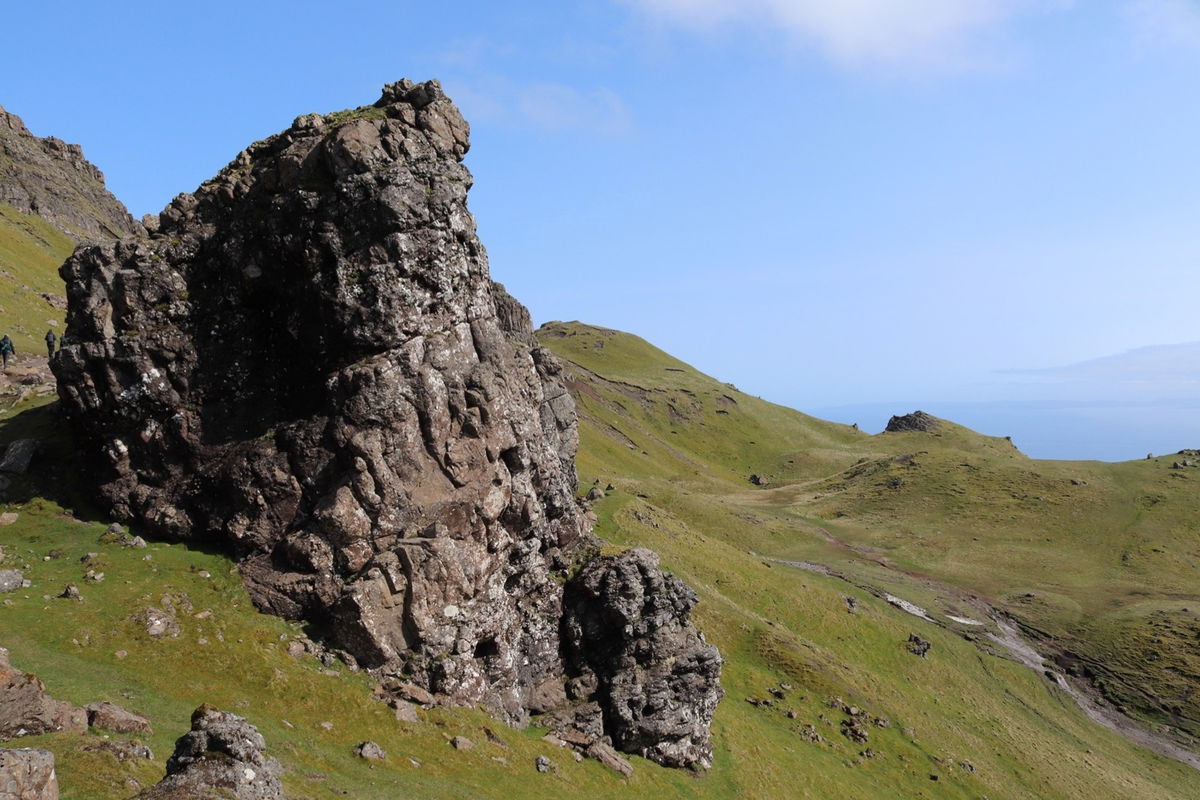 It's a little bit of a hike to get to with a few steep parts, so just take your time and pause to admire the landscape, catch your breath and take plenty of photos. However, the effort is rewarded with amazeballs panoramic vistas that make the journey well worth it.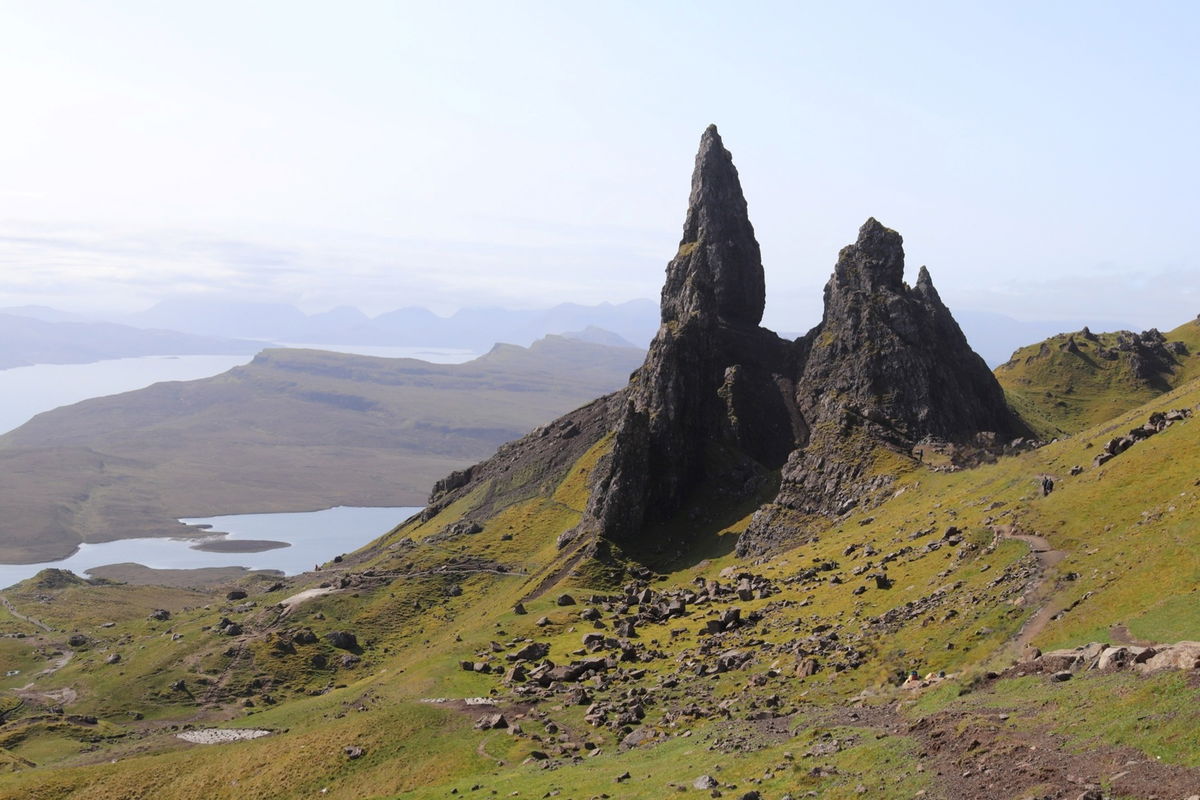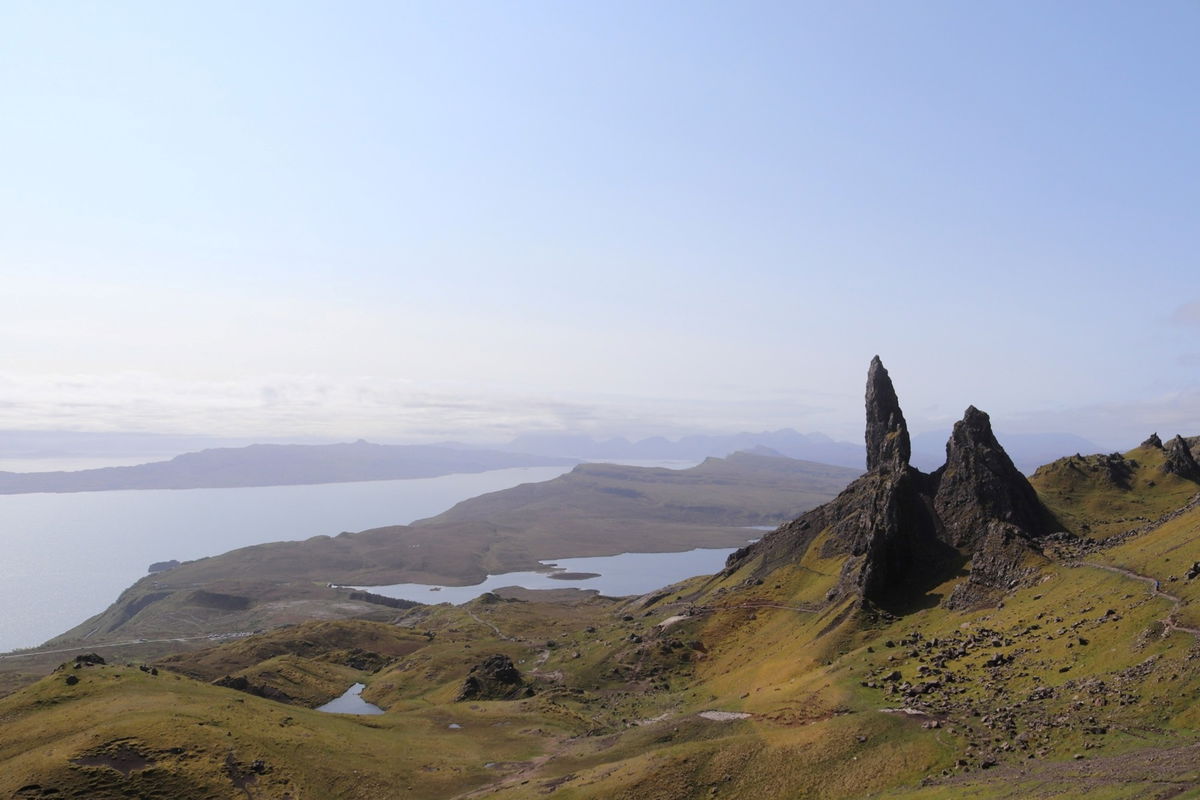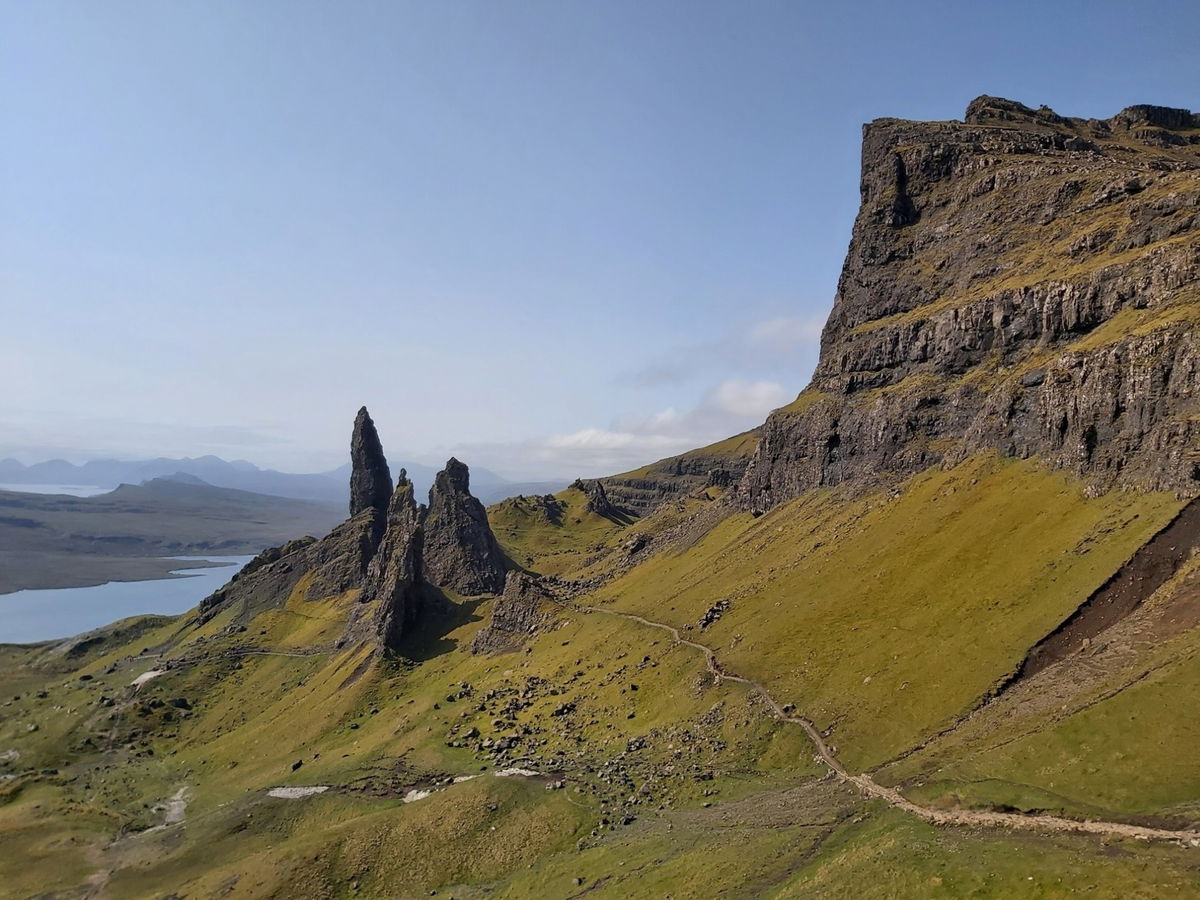 As you ascend this rugged and mystical landscape, you'll be surrounded by stunning views of the Isle of Skye, with its rolling hills, deep lochs, and the vast expanse of the North Atlantic Ocean stretching out in the distance. On a clear day, you can see as far as the Isle of Raasay and even the mainland.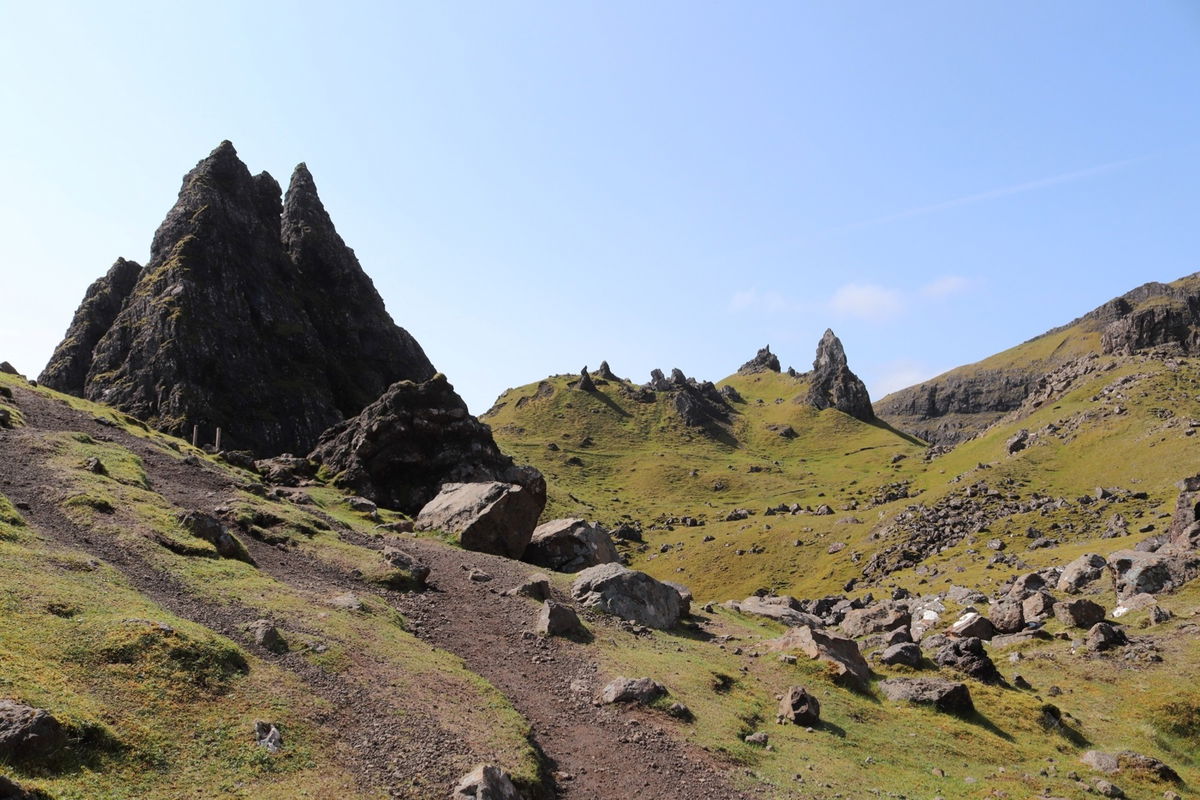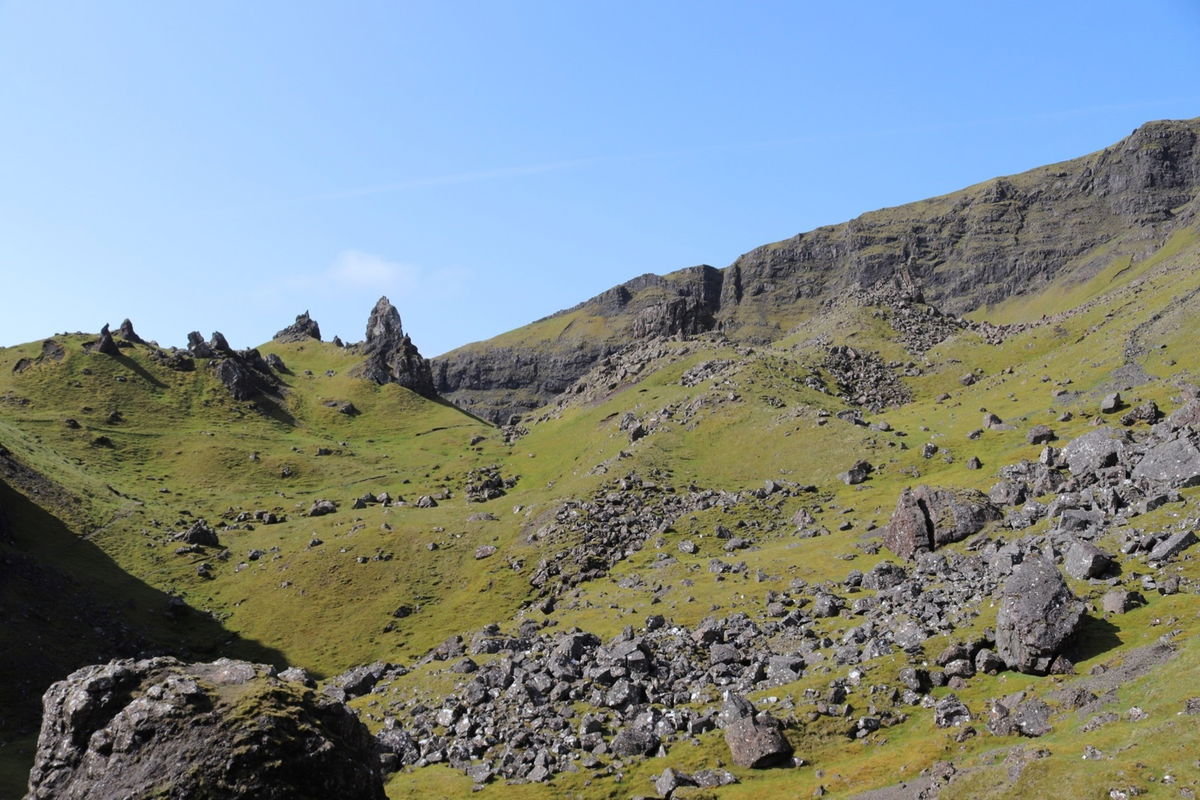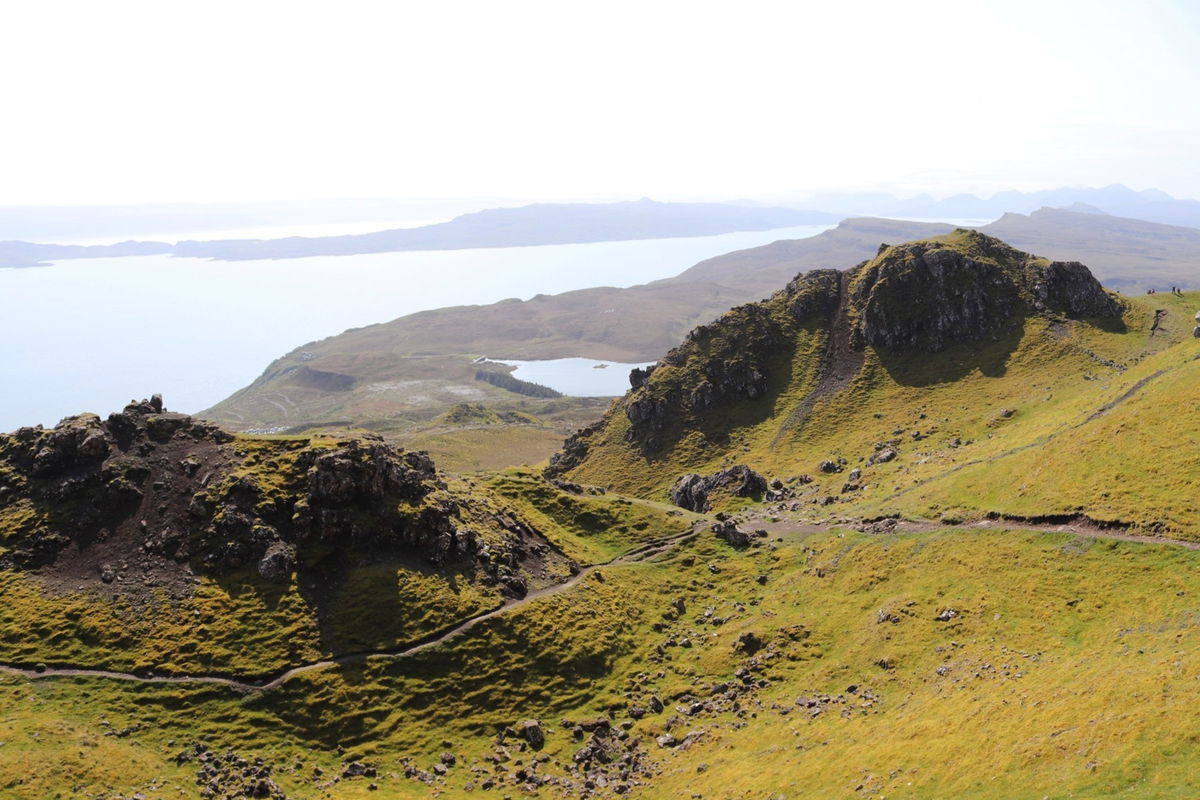 From the car park the path is clear and you just head straight up to the Old Man Of Storr. From the top head right and you will see a path leading to a viewpoint where you can get spectacular views of the formation and the surrounding area. If in doubt, just follow the hundreds of other people up there!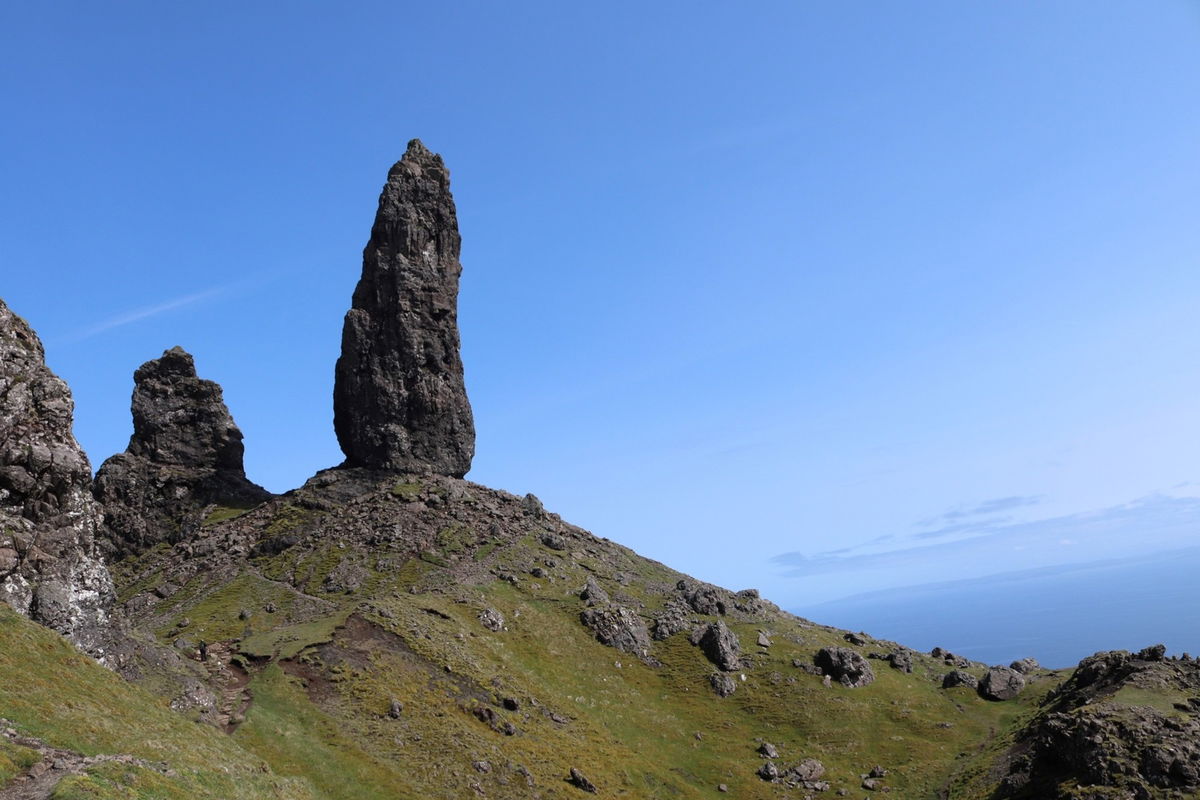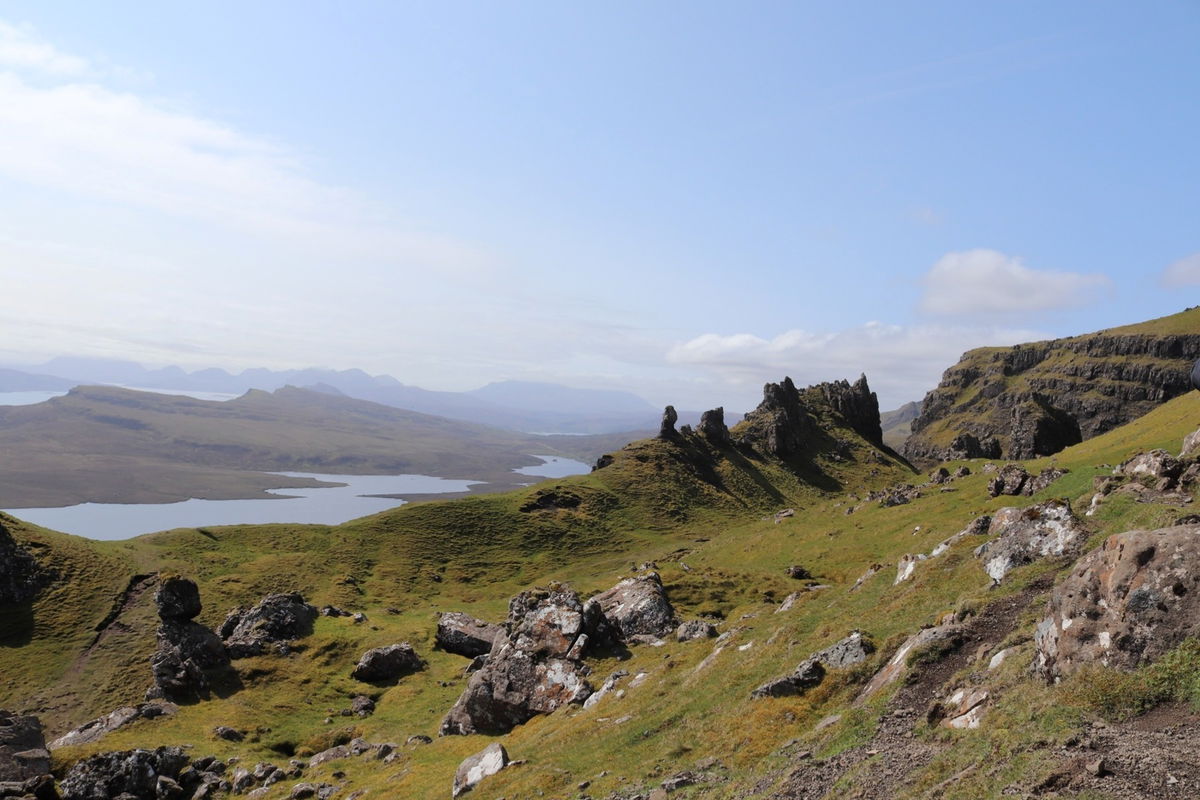 When done head back the way you came, but as you get to the Old Man Of Storr, fork right and head around the back for some great views from a different angle. From here you can join the path you took up.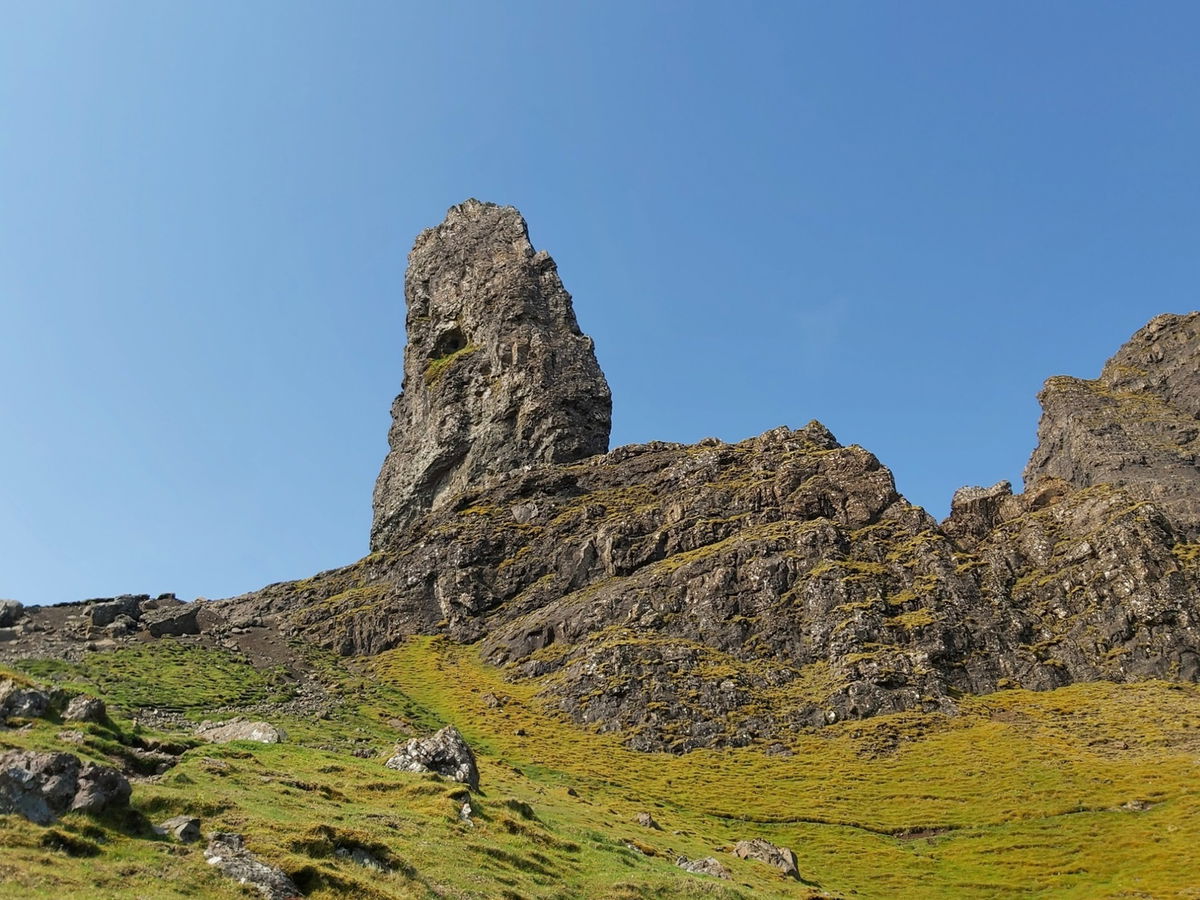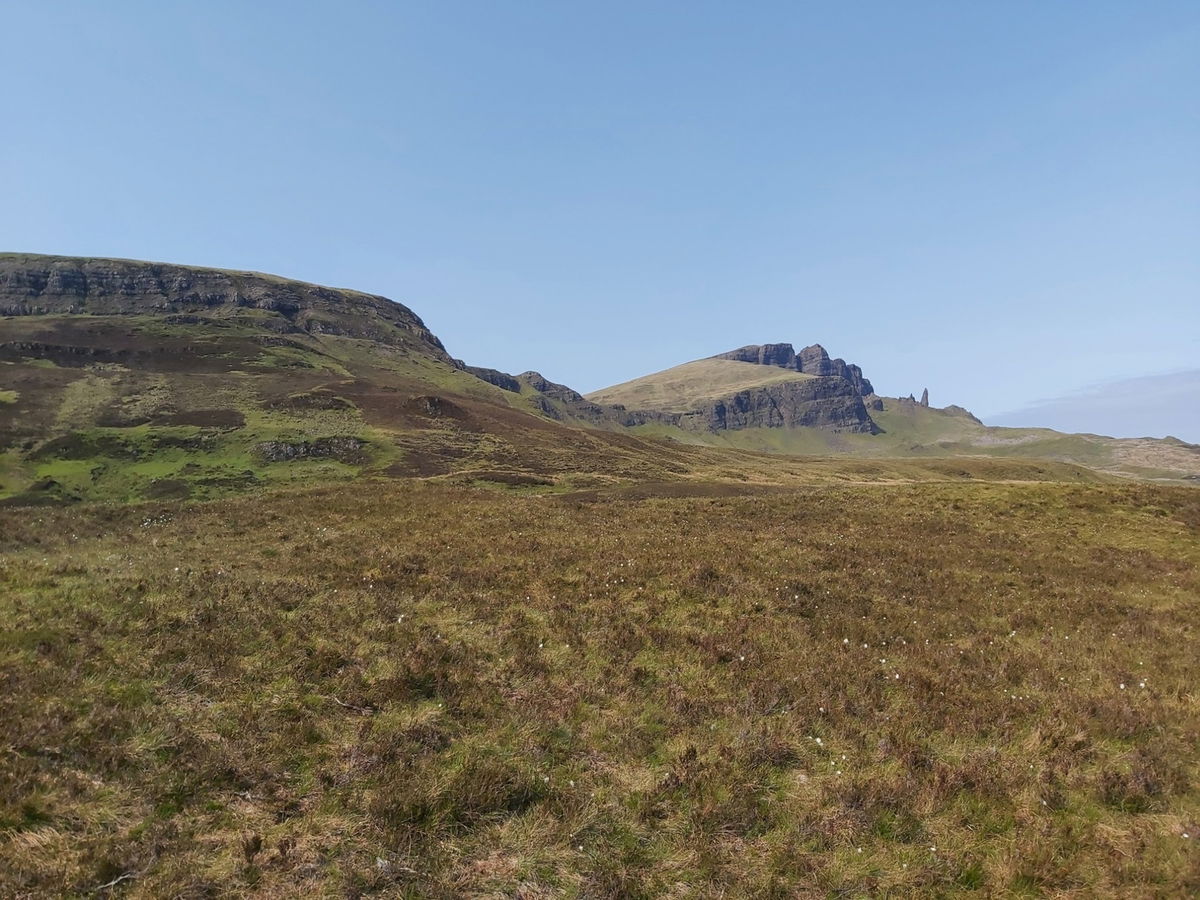 How To Find Old Man Of Storr
Where To Park For Old Man Of Storr?
Show Parking On Google Maps
Lat / Long
57.499421, 57.499421
What three words
There is large car park at the bottom of the hill along with roadside parking in a layby. It does get busy so try and get there early.
Contributed by Simon Hawkins
Thanks for checking out this place on the Fabulous North! I do enjoy a wander out in to the countryside trying to find hidden gems that not many people know about. You can't beat a rogue Pele tower up a remote hill or a mysterious stone circle or a stunning waterfall secluded in a forest.
More Places from Simon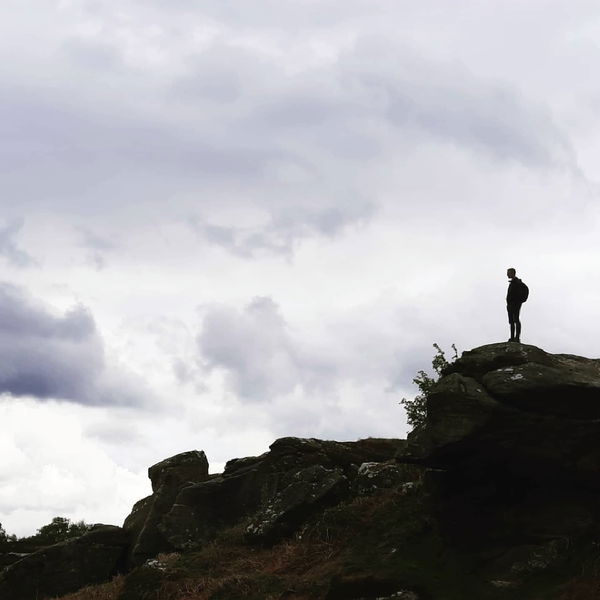 More Places In Skye
Find more fabulous places in Skye, Scotland and if you know of a place we haven't listed, then let us know.
Oh no! We couldn't find any more places for this area. Don't worry, we're adding new places all the time, so please check back again soon.
More Landscapes
So this landscape wasn't enough and you want more? Don't worry we have you covered.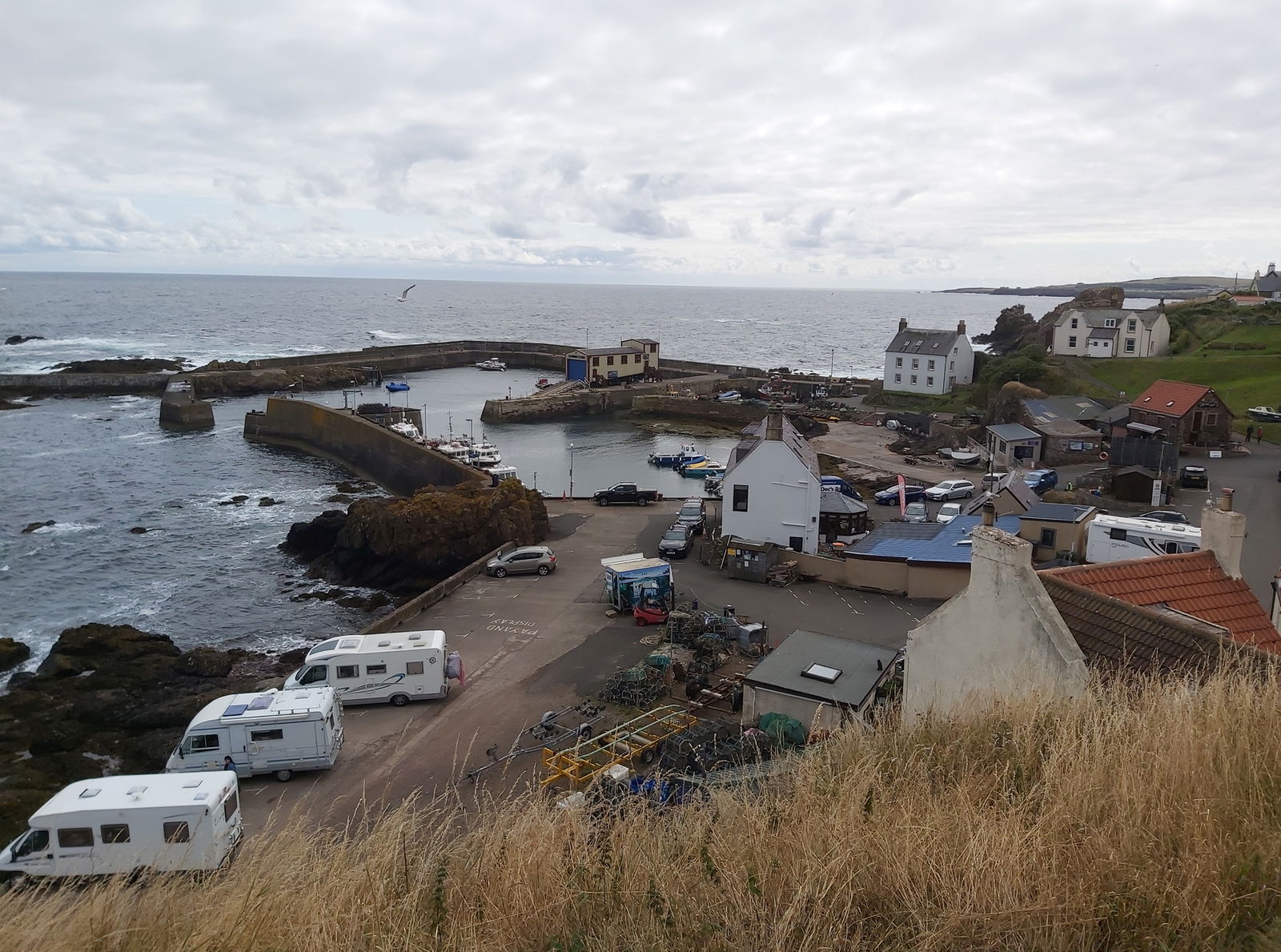 St. Abbs
Landscape
Eyemouth
Borders
A quaint little fishing village set around old fishermen's cottages and spectacular jagged cliffs - Also twinned with New Asgard!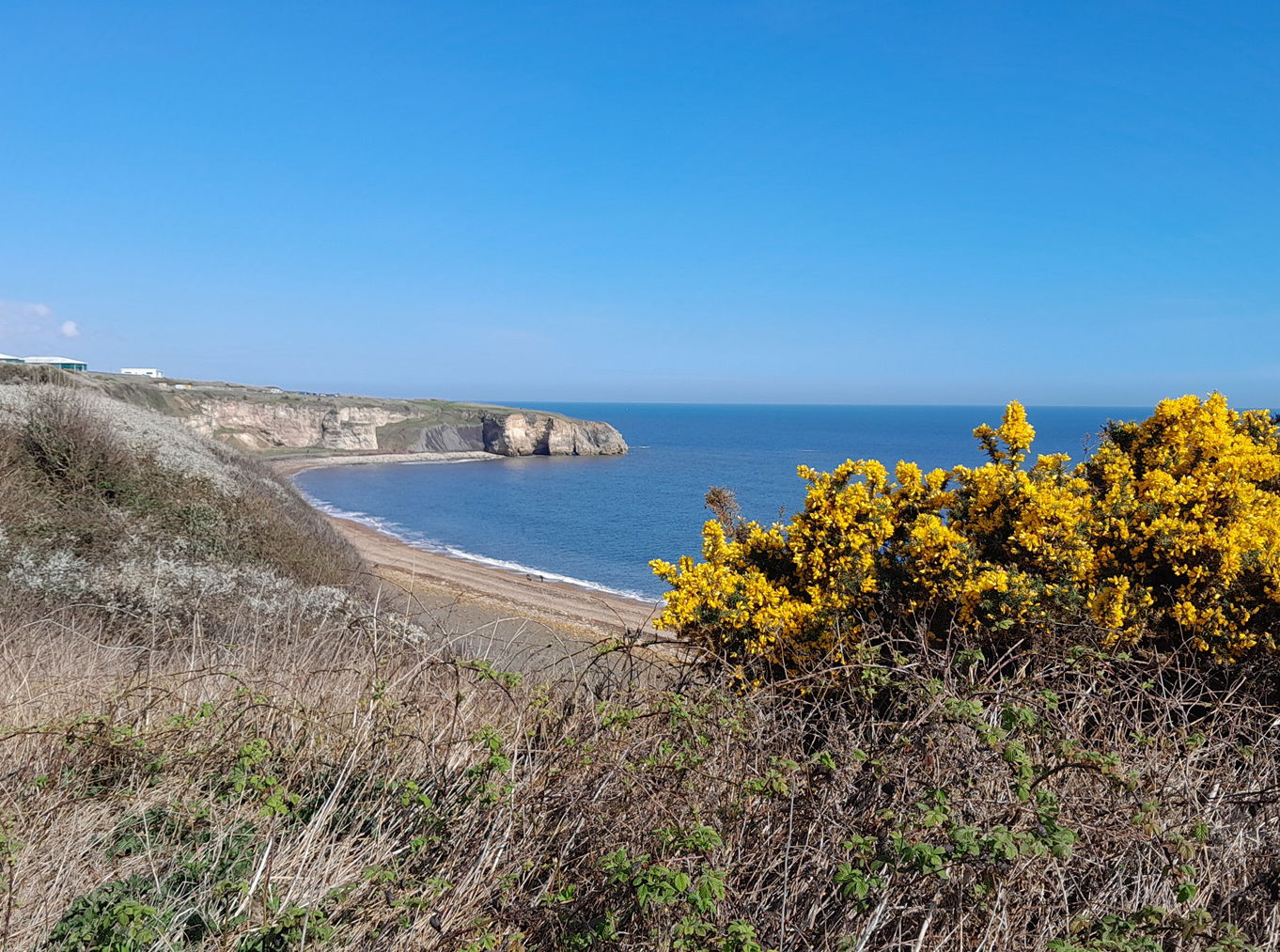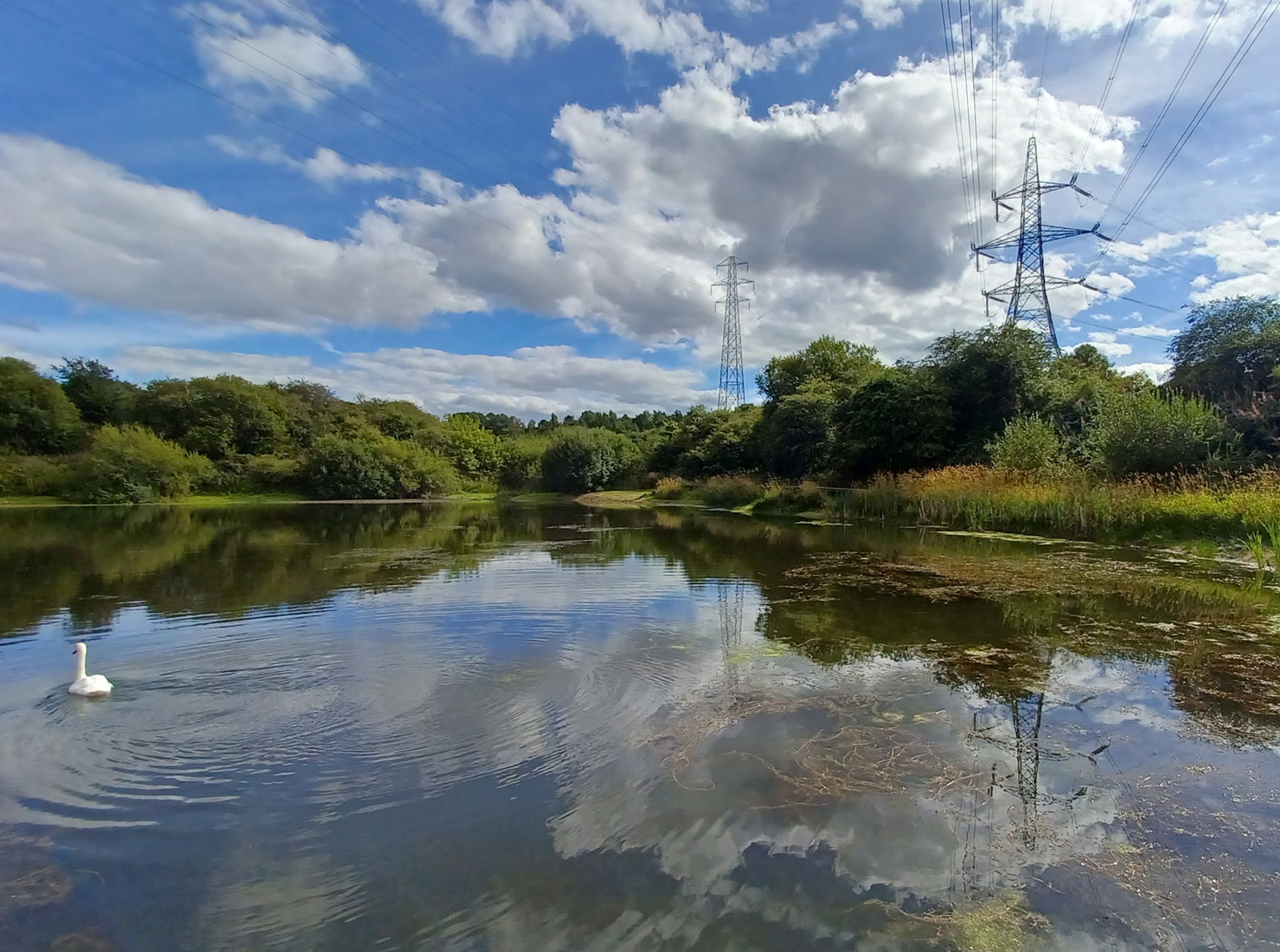 Stargate Ponds
Landscape
Gateshead
Tyne And Wear
Small and pretty local nature reserve with lots of wildlife to see.
Find Us On Facebook
We post all our new places daily on our Facebook Groups page, so join the group today and be notified when we add a new place.
Join Our Facebook Group