The Journey
Art In Durham, County Durham
A bronze sculpture depicting six monks transporting St Cuthbert's coffin in Durham City centre by Fenwick Lawson.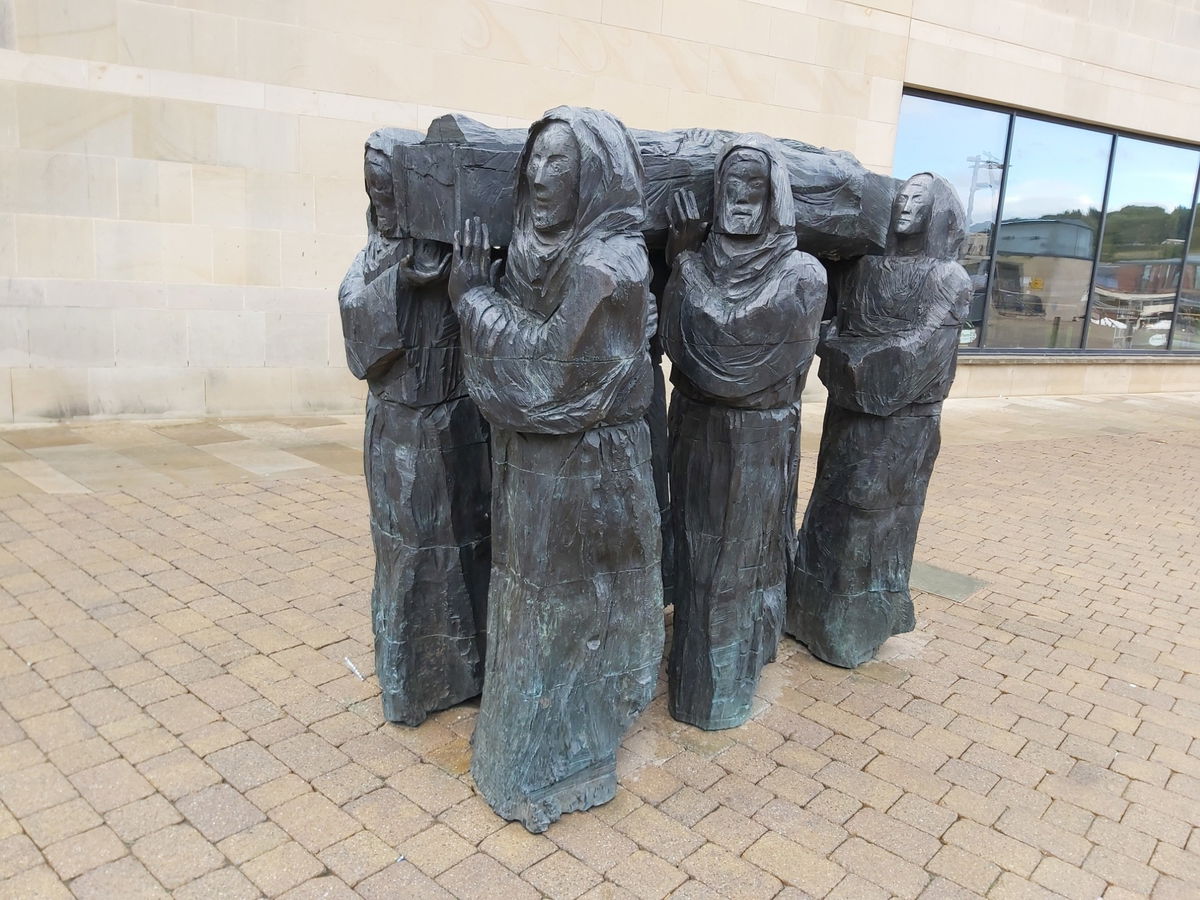 Saint Cuthbert, a Northumbrian Saxon, lived in the 7th Century on Lindisfarne off the coast of Northumberland where he was first Prior and then Bishop. He died in 687 on the island of the Inner Farne, his place of retreat.
A few years later, monks opened his coffin to discover that his body was still intact. This miracle was enough to demonstrate that he was a true saint. From then on, Cuthbert's body was of supreme importance to his Island Community who built a shrine in his honour.
In the late 9th Century, the Vikings invaded Lindisfarne forcing the Community to flee, carrying St Cuthbert's precious coffin together with the Lindisfarne Gospels written 'for God and St Cuthbert'.
For many years the monks travelled around the north: to Whithorn in Scotland, then south across the Pennines to Crayke in Yorkshire. In 883 they arrived at Chester le Street and built a wooden church there to house the body of the saint.
In 993 the Viking threat forced them to move again, this time to Ripon and in 993 they finally arrived in Durham, a rocky outcrop on the loop of a river. Here, according to an account by Symeon of Durham, the coffin became immoveable, a sign that this was where Cuthbert wished his body to rest permanently.
A Saxon church was built in this honour, and in 1093 the Normans began building the magnificent cathedral we know today as his shrine and the City of Durham grew up around it.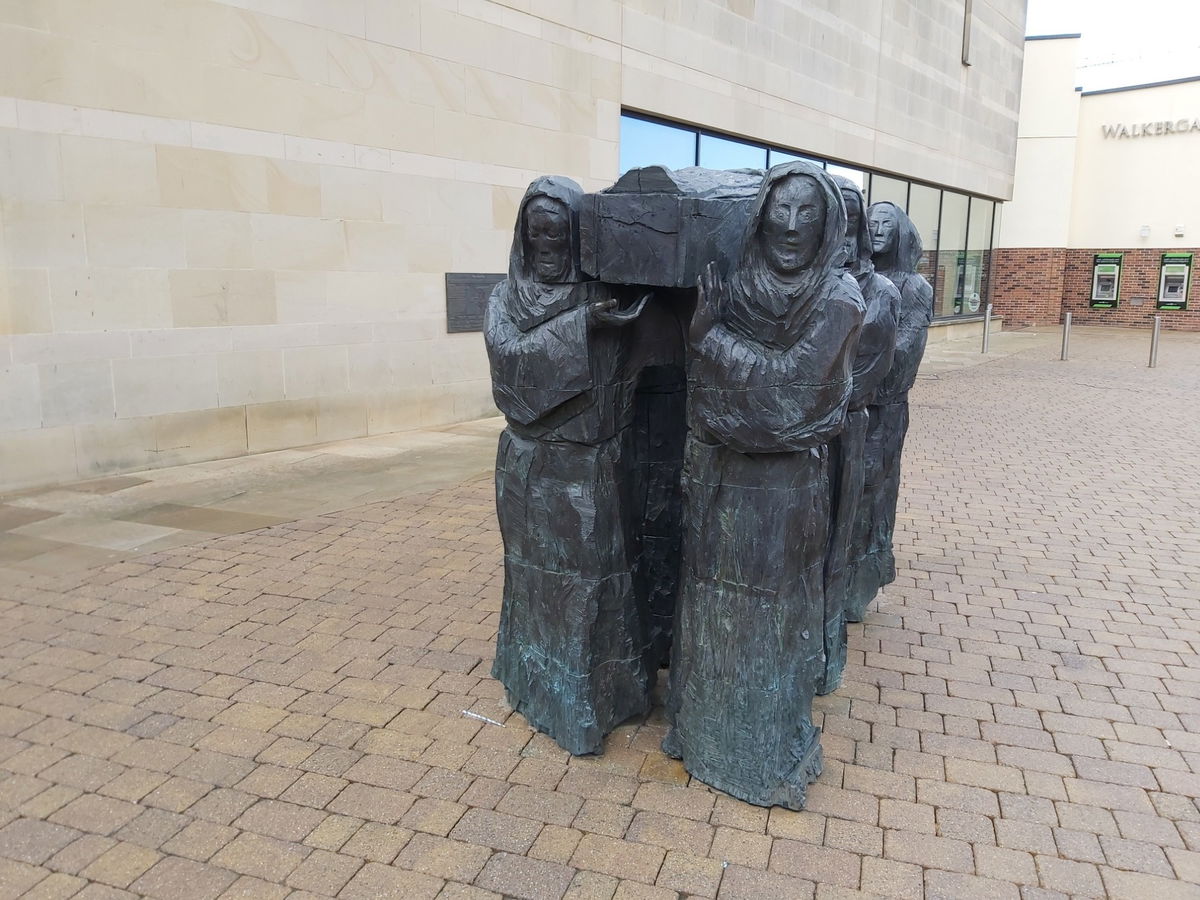 Fenwick Lawson's sculpture "The Journey" celebrates this tale and can be found on Millennium Square outside the Gala Theatre in Durham. It is a 1.8m high bronze cast of the original wooden sculpture which can be found in St Mary's Church on Lindisfarne.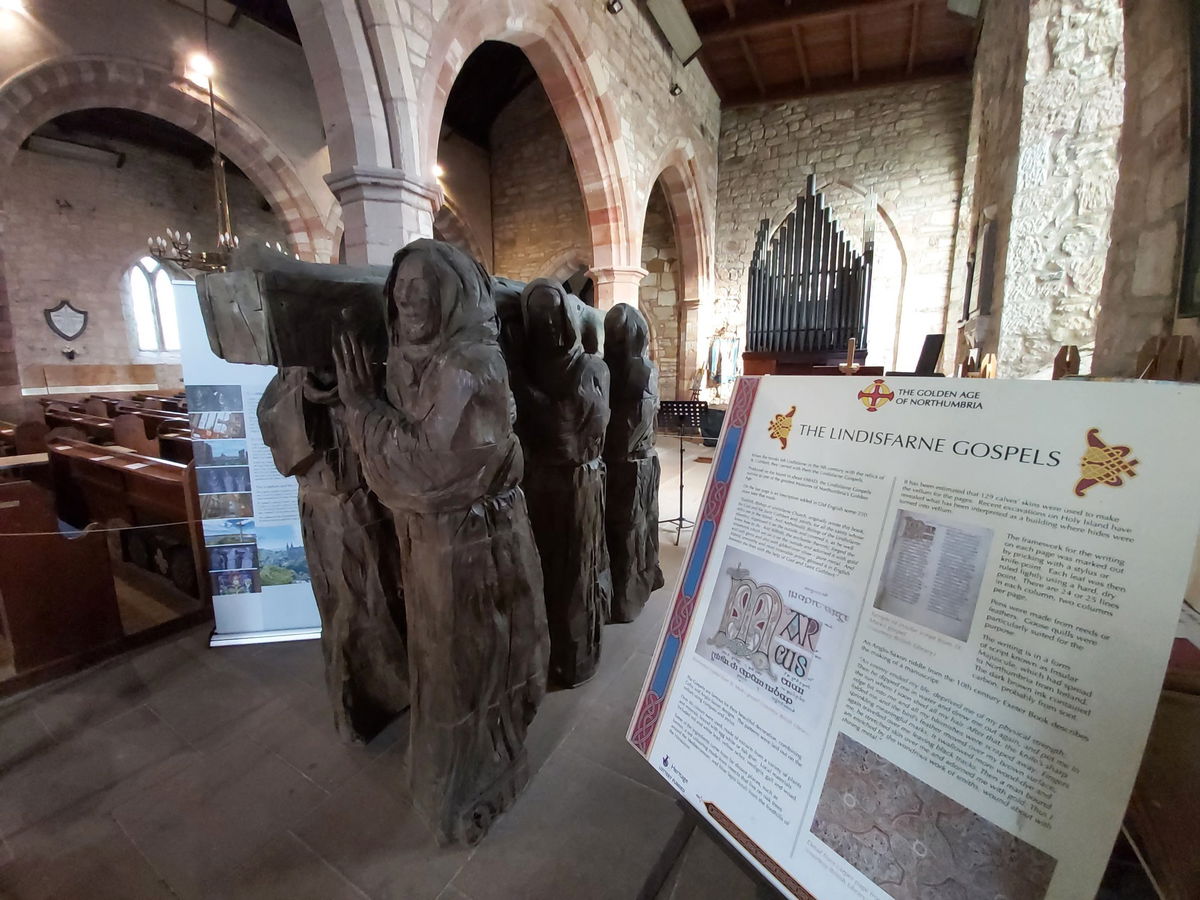 'The Journey' depicts St Cuthbert's body being moved to the site of what is now the Cathedral after monks fled from a Danish invasion. It shows the struggle of this movement and the founding of Durham itself. The pained expression on the faces of the carriers is emphasised by Lawson's use of a chainsaw to carve their faces.
Where To Park For The Journey?
Show Parking On Google Maps
Lat / Long
54.776965, 54.776965
What three words
Parking can be found at the nearby Prince Bishops Car Park on Leazes Road.
Contributed by Andrew Gardner
I love being outdoors, in nature, and experiencing the relaxation it brings. Wandering through the northern countryside seeing unexpected buildings, historic places and occasionally surprised wildlife is one of life's great pleasures.
More Places from Andrew
More Places In Durham
Find more fabulous places in Durham, County Durham and if you know of a place we haven't listed, then let us know.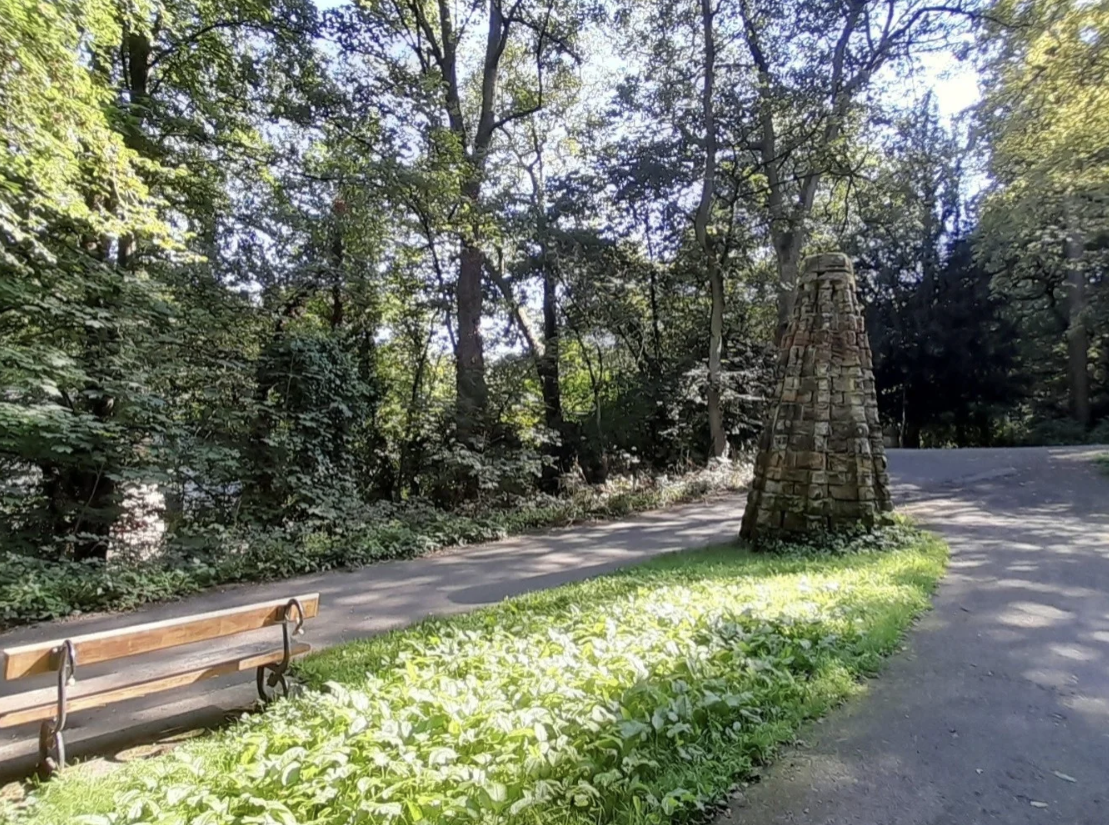 Reveal by Richard Cole
Art
Durham
County Durham
A tall pyramidical structure made with repurposed stone from a Durham Cathedral turret.
Crook Hall Gardens
Building
Durham
County Durham
Small National Trust site with medieval hall dating back to the 13th century.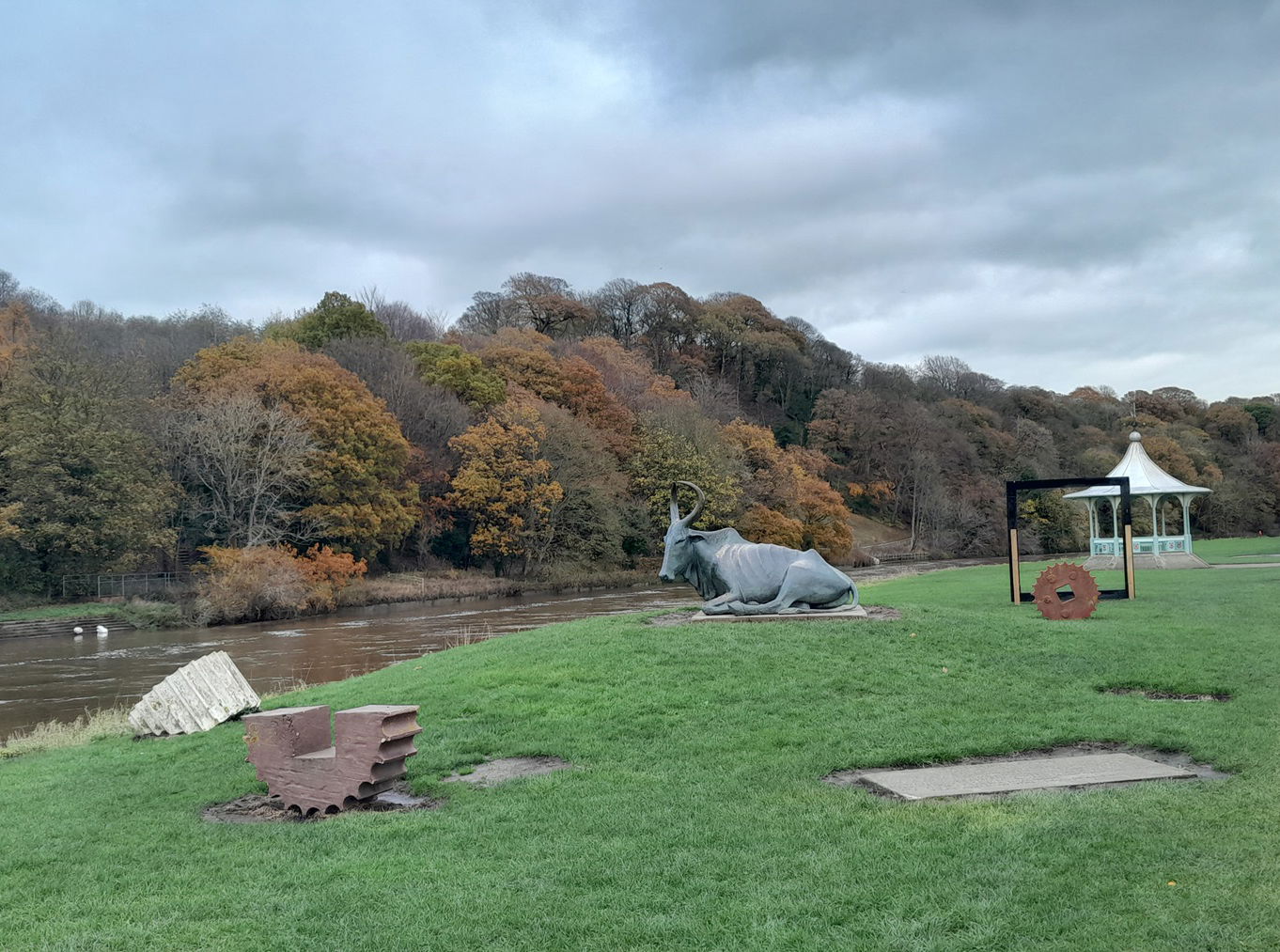 Durham Cow
Art
Durham
County Durham
Life size sculpture referring to the legend of Durham's founding on the banks of the River Wear
More Arts
So this art wasn't enough and you want more? Don't worry we have you covered.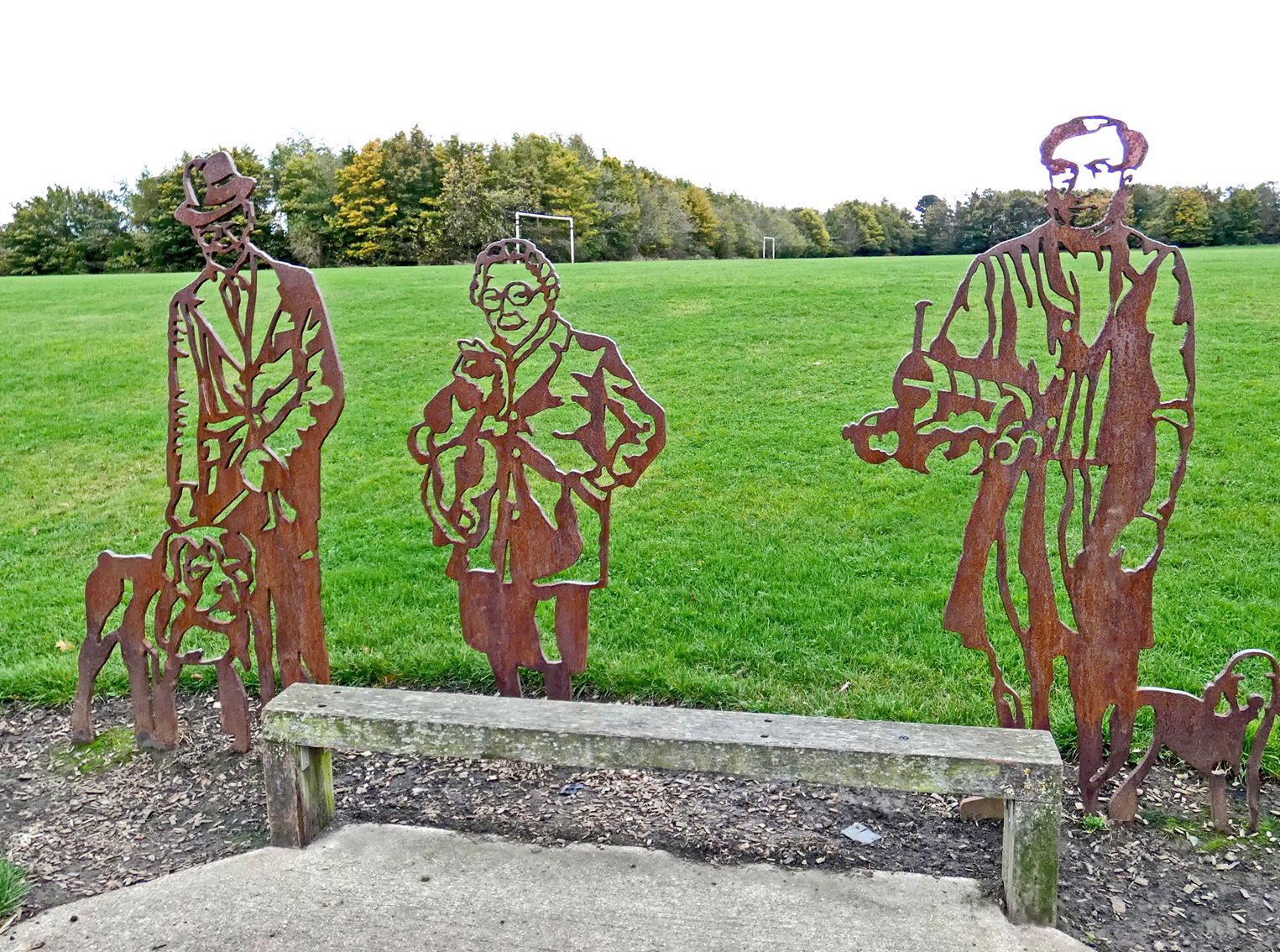 The Portrait Bench
Art
Bedlington
Northumberland
A metal sculpted bench portraying three notable people from the Bedlington area.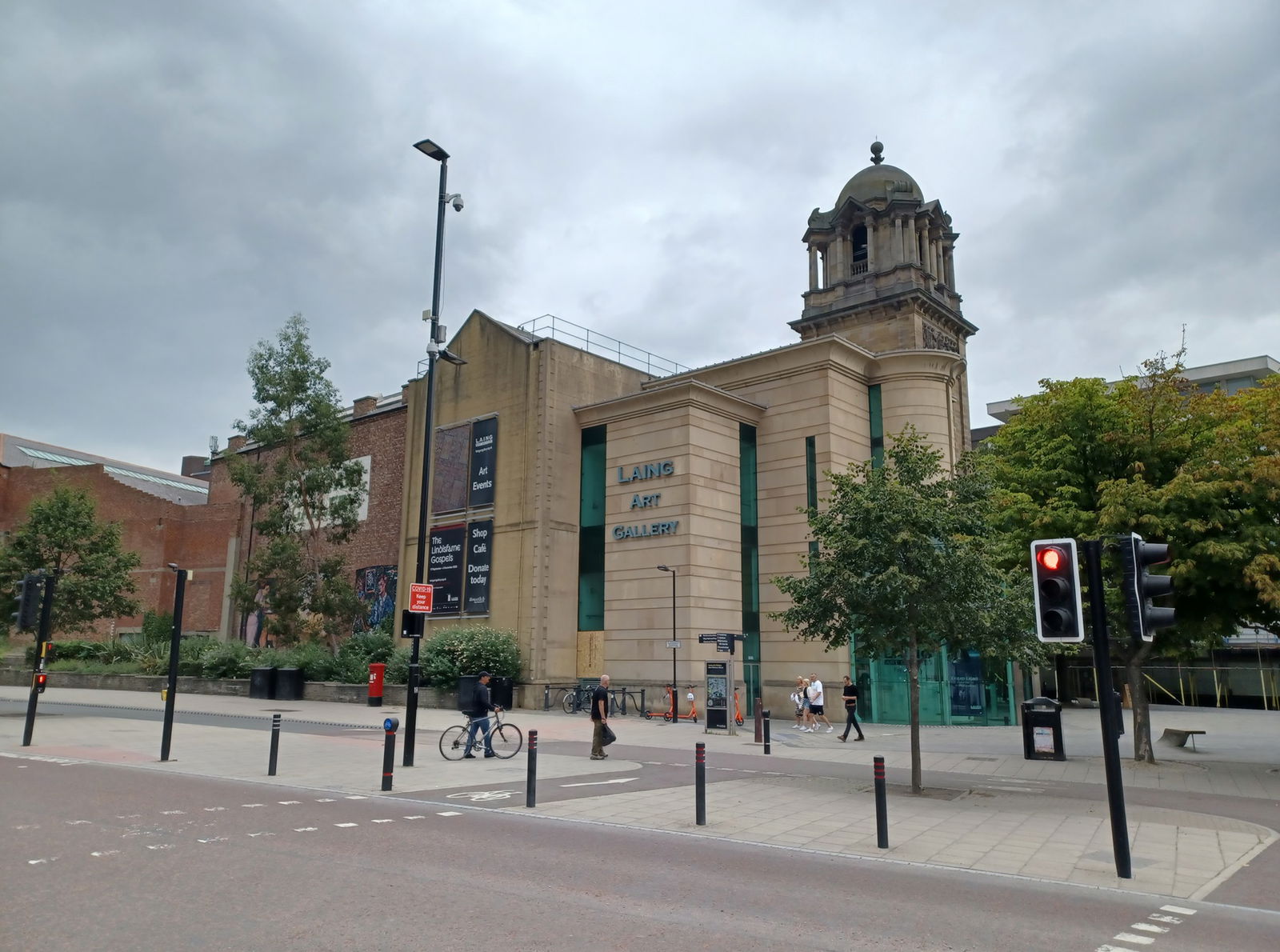 The Laing Art Gallery
Art
Newcastle City Centre
Tyne And Wear
A free art gallery in the centre of Newcastle housing works by Henry Moore, Thomas Bewick, Norman Cornish, Richard Hamilton and Charles Napier Hemy among others.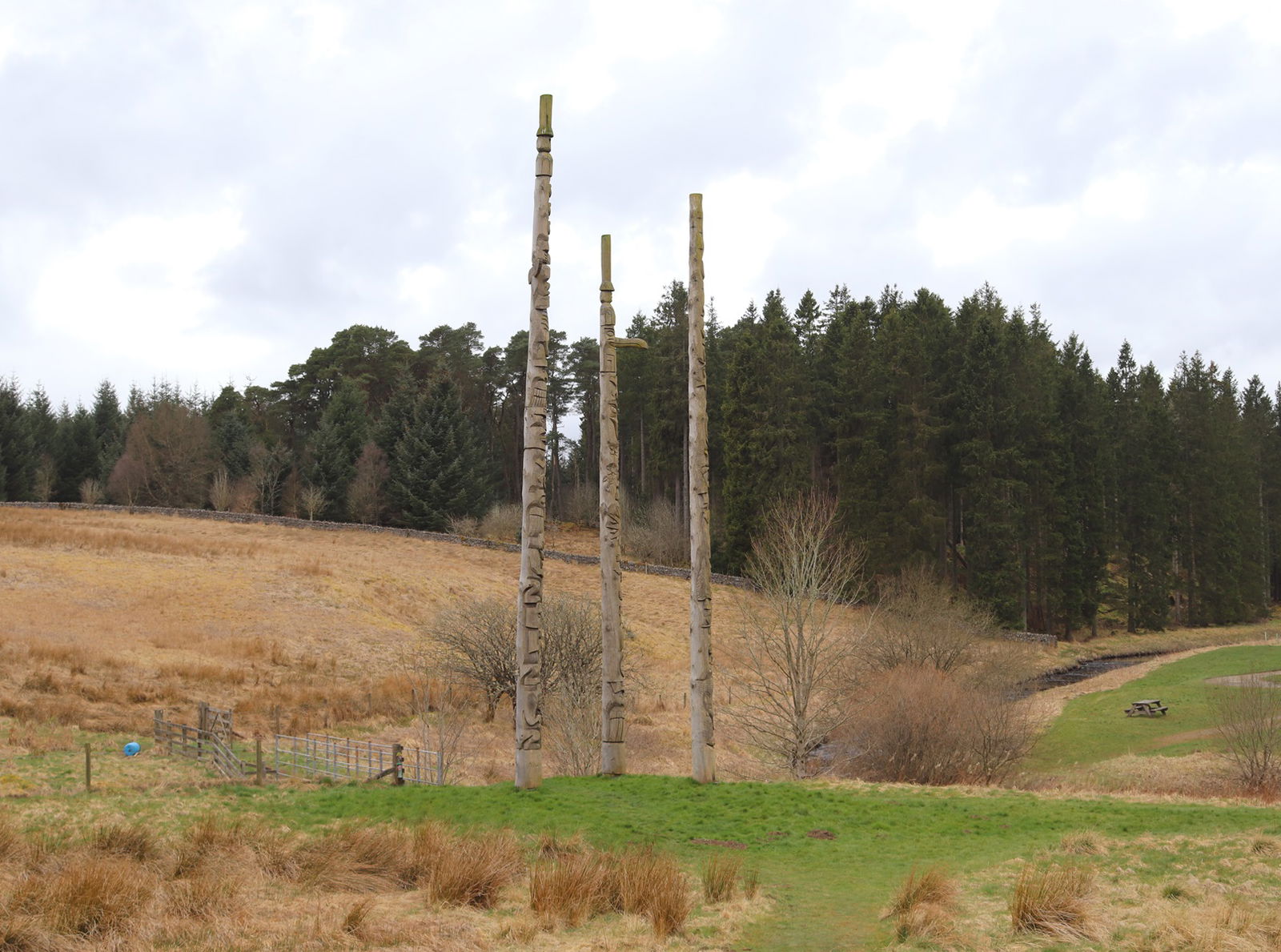 Stonehaugh Totem Poles
Art
Stonehaugh
Northumberland
Totem poles have stood in the village of Stonehaugh since 1971 and these three are the latest carvings.
Find Us On Facebook
We post all our new places daily on our Facebook Groups page, so join the group today and be notified when we add a new place.
Join Our Facebook Group