Hawthorn Woods, Meadow, and Dene
Hawthorn Woods, Meadow, and Dene
Seaham, County Durham
Delightful woods, meadows and coastal surprises with mini challenges. Situated near Seaham, County Durham.
Distance - 4km (2 miles)
Ascent - 100m
Duration - Approx 1 hour
Terrain - Mainly on forest track.
Parking - From parking on roadside, head eastward to the road end and take the right hand footpath through access to side of steel gate. View Parking Map
View Route On Map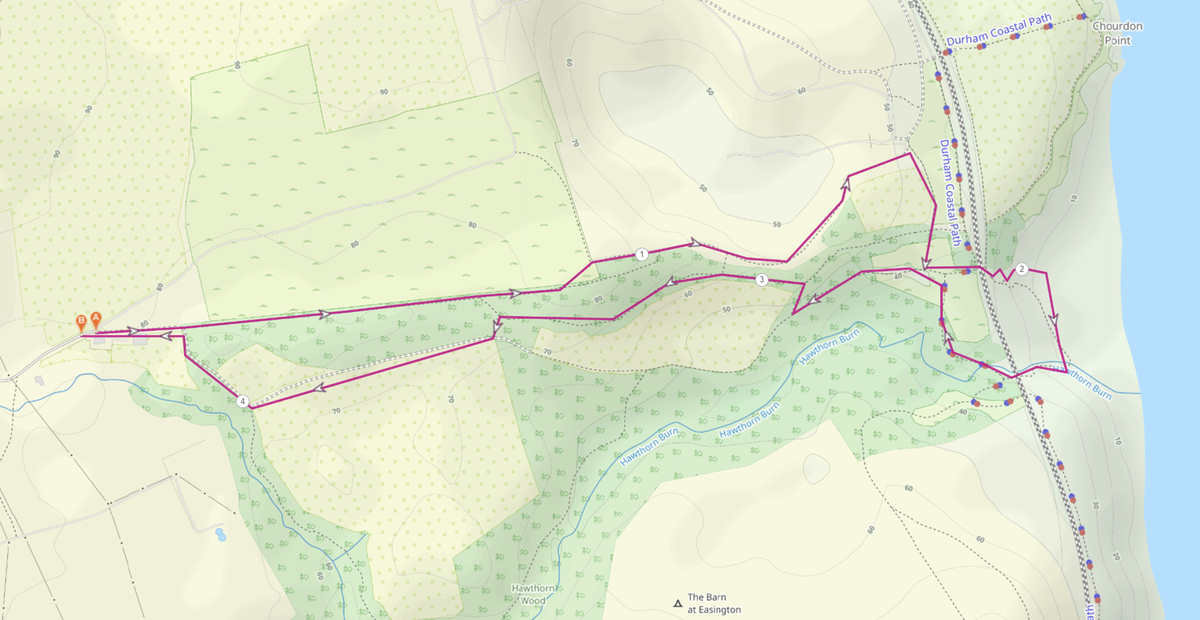 Hawthorn is the only village in England to be given the namesake of the tree that produces the wonderful May blossom.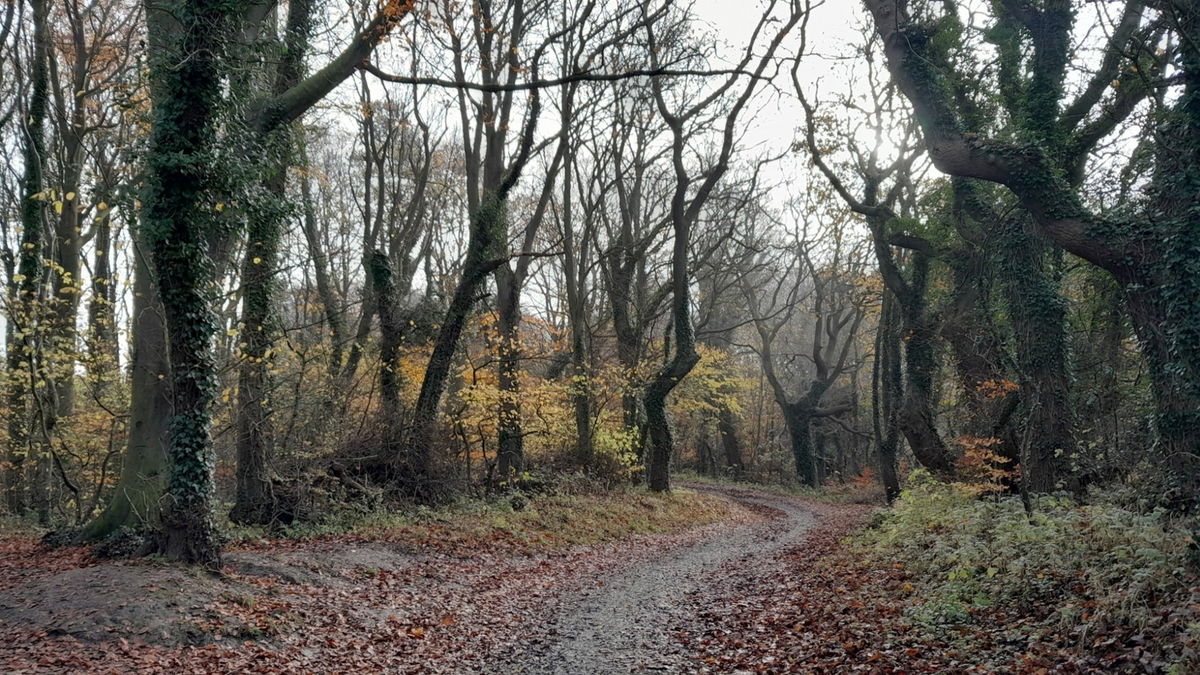 My recommendation when you visit is not to tell your company (If you have any) what they will see or do. However, you can advise there are steep steps without a handrail and a water hazard. We were a jolly bunch of eight consisting of grandparents, parents, the young couple and children aged 7 and 5.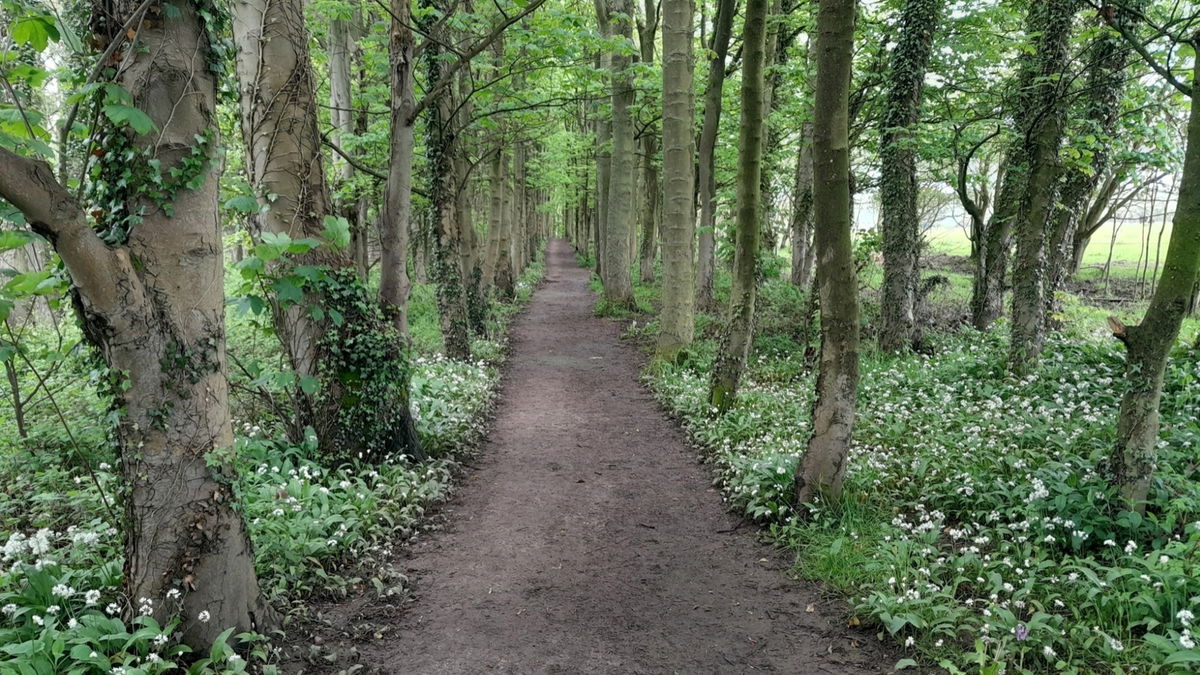 There are many variations of this walk and we took the one through the northside of Haythorns plantation with its avenue of trees.
Then it's through New Plantation. These woods have been enlarged since the late 19th century.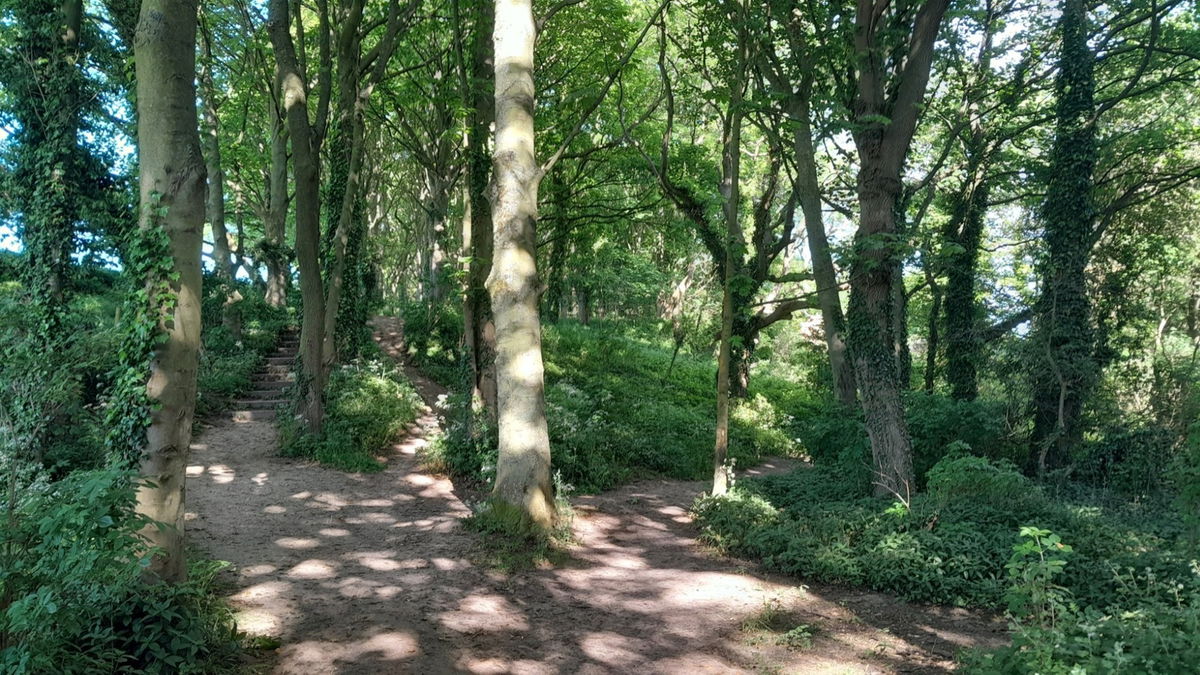 Looking North there is Kinley Hill and what seems to be a Norman church tower. It is a two story structure, built in the late 18th or early 19th century of random limestone rubble. It was named Anderson's Folly after its owner; Major George Anderson who also built the gothic Hawthorn Cottage (more on that to follow). It has been suggested it was a lookout tower as in this area there are remains of a WWII radar station.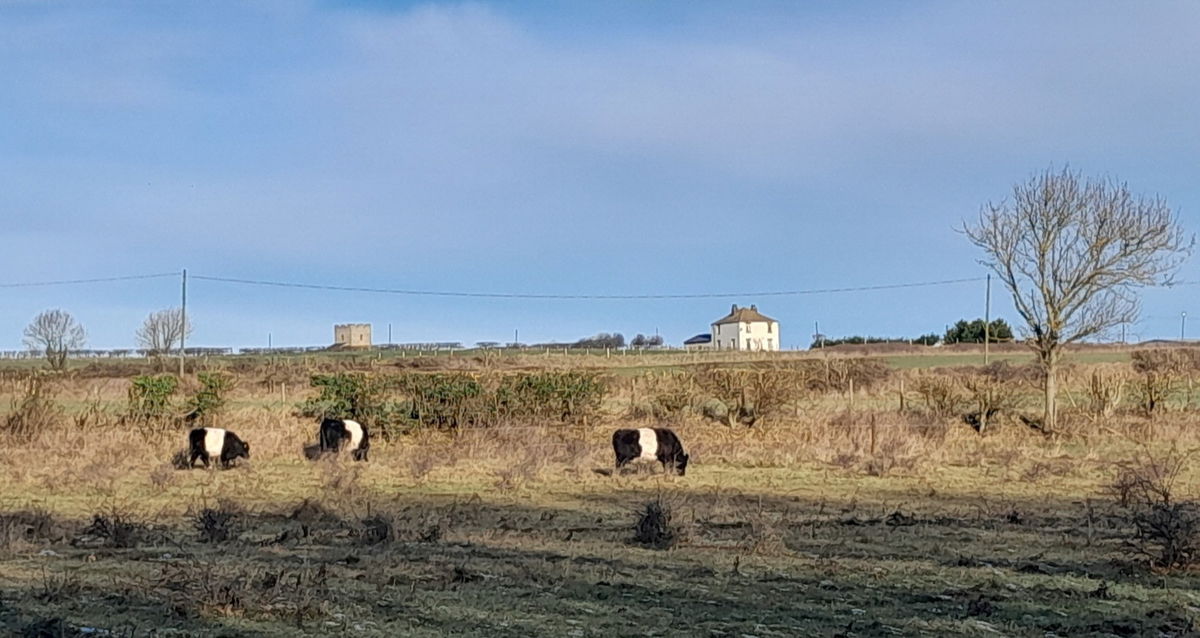 Following footpaths to the left or bearing north we came across a disused limestone quarry which is apparently one of only 5 in the country that has such purity in the minerals.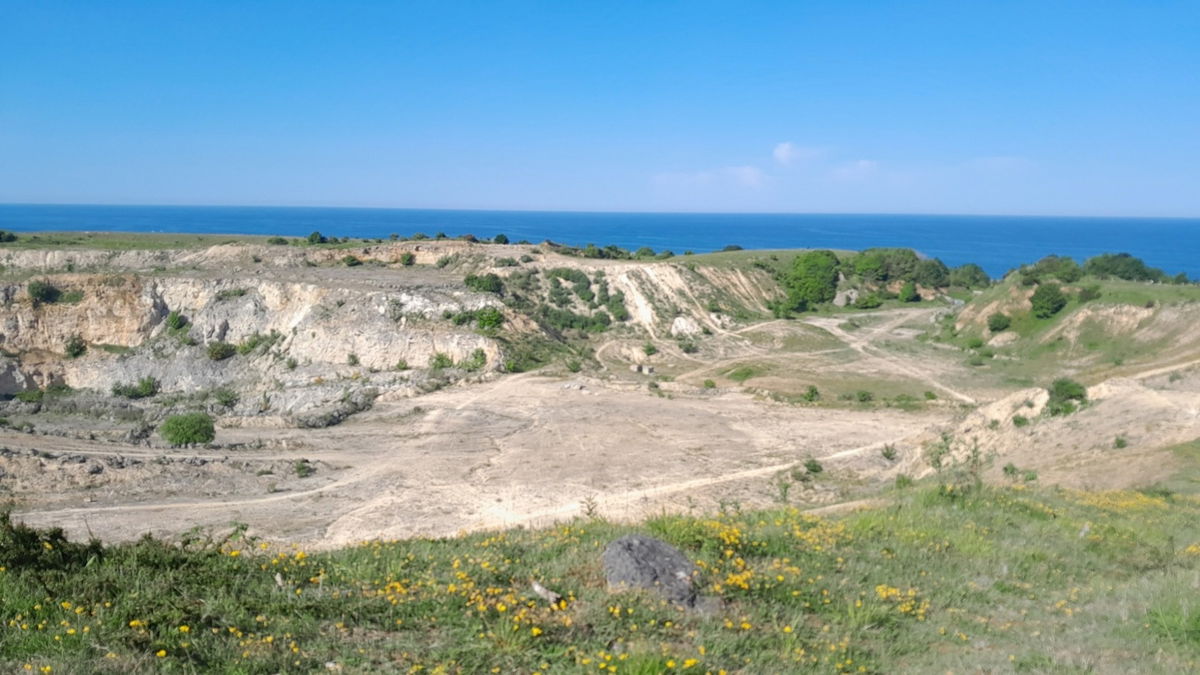 The magnesian limestone is dolomite: For science buffs that's calcium magnesium carbonate, CaMg(CO3)2
It was popular for refractory bricks as it has a high specific heat capacity (It is good at retaining heat). This was used in industries that required kilns, furnaces, incinerators such as the steel and iron industry.
Calcium magnesium carbonate is also used as an aggregate for construction and roads. Because of this particular limestone's resistance to acid it was much sought after for restoring statues of antiquity.
Science lesson over.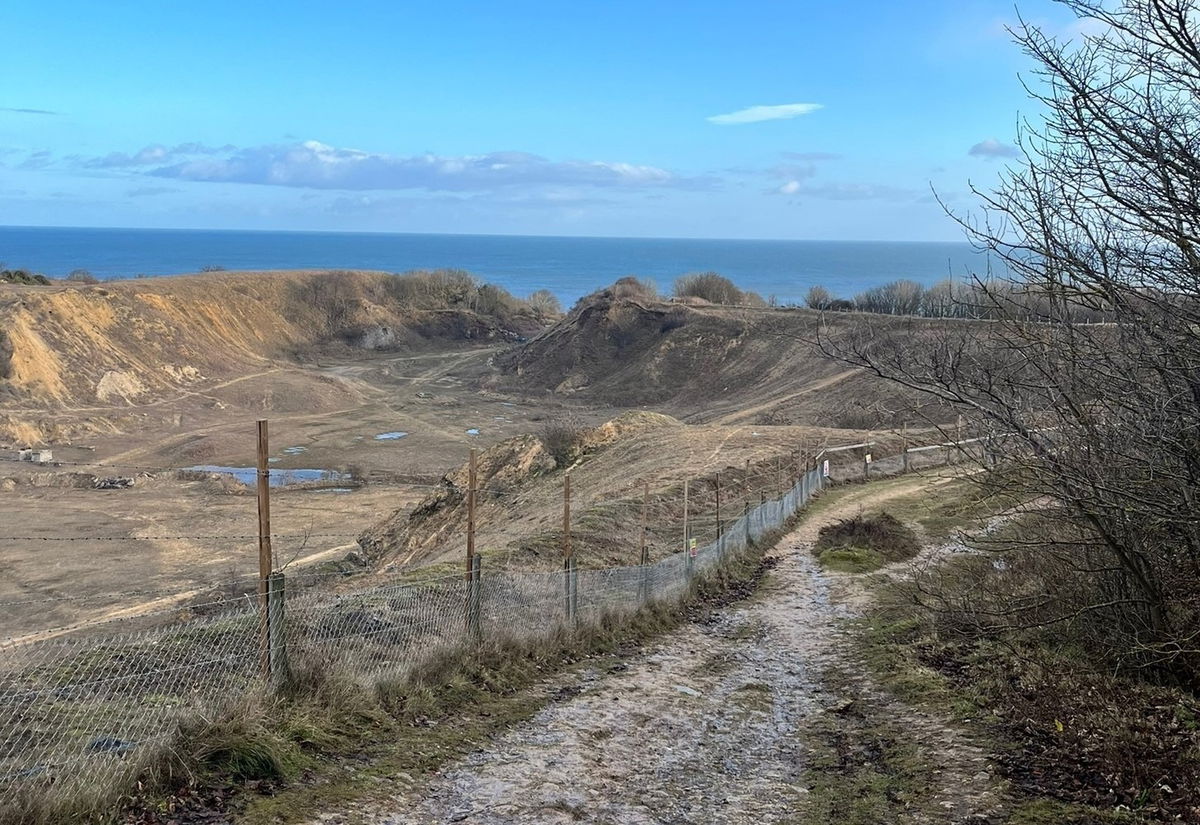 Hawthorn quarry was closed in 1993, but there are plans to build nearby. Another company who has mineral rights wants to reopen the quarry.
It will be a sad day if this happens as some rewilding has already been achieved bringing back species/flora and fauna specific to our wonderful County Durham coastline. Reports oAfter the quarry, we headed right after we looked left at a red brick bridge. look back after 50 metres and you should see Seaham Lighthouse. f a Peregrine Falcon nesting here is quite exciting!
After the quarry, we headed right after we looked left at a red brick bridge. look back after 50 metres and you should see Seaham Lighthouse.
.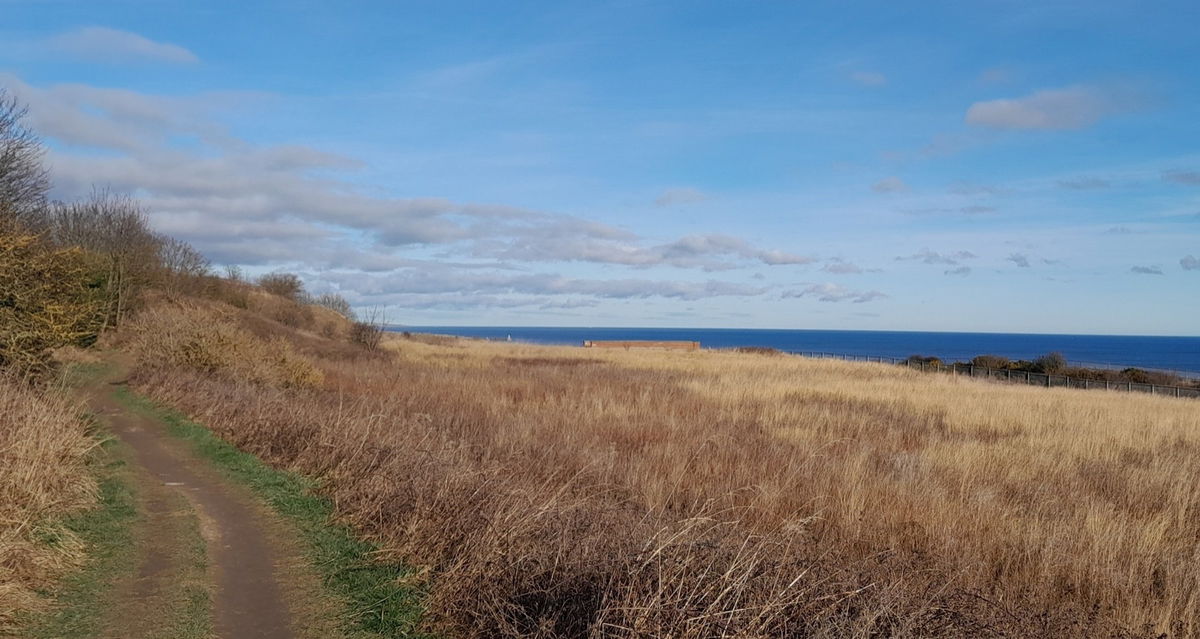 We came to Hawthorn Meadow and a Durham Wildlife Trust notice board.
It tells of how this meadow is awash with flowers such as cowslip, orchids and cranesbill to name a few. The board also marks the spot where Hawthorn Cottage/Towers was although nothing remains today.
Built in 1821 and extended, the mock castellation structure with 30 rooms was lived in by the Pembletons amongst others.
The Pembletons were coal mine owners and one of their mines was where Sunderland's Stadium of Light is now.
.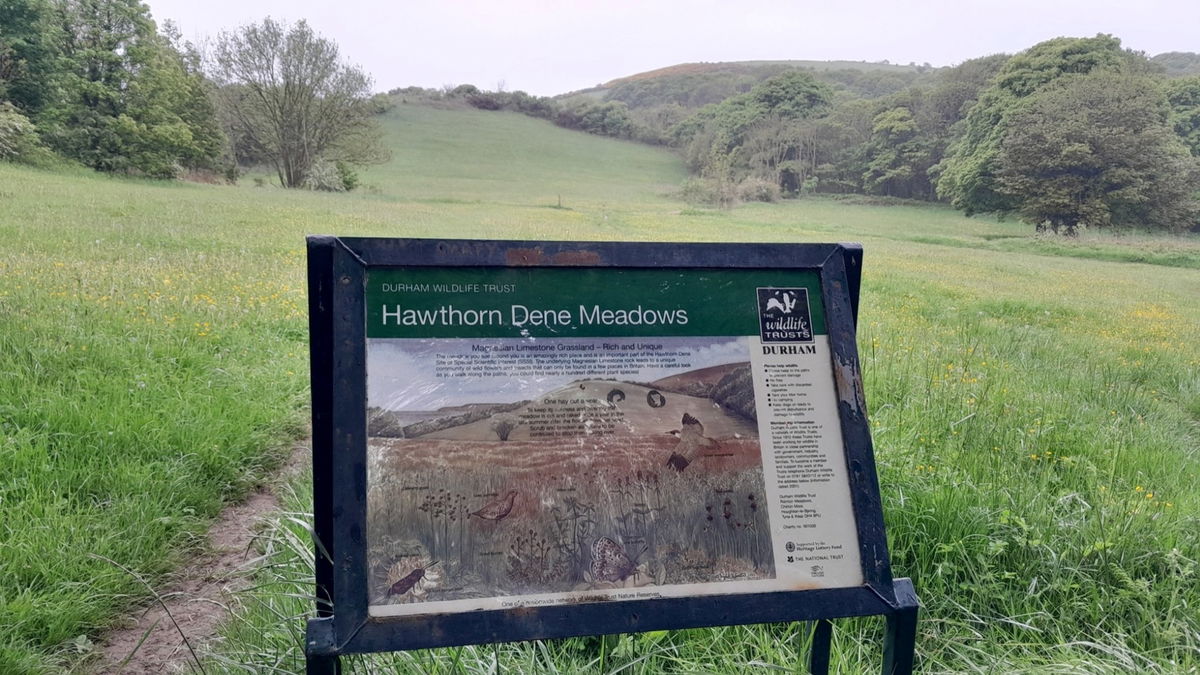 The house was made available as a hospital in 1914. Later in 1930 it was used as a boy's brigade weekend camp. During WWII it was used by the Home Guard and military. There are apparently WWII gun pits and trenches on the North side of the railway line near Hawthorn Burn.
By 1949 it had become dilapidated. Arsonists had set it alight 3 times and then it was demolished around 1969 after a local young lad died at the scene after a wall collapsed on him.
There are signs of a railway halt nearby. It was the owner's prerogative because the railway line went through their land.
Then we made our way over to the railway line and our timing was such that the red light was flashing warning us not to cross as the 12h12 Horden to Seaham train went by. When the red light cleared and the green light shone we safely crossed and made our way to the right and had a pleasant vista of Hawthorn Hive.
Visitors have used the stones on the beach to pay respects, write love messages and organise some stone art. This is the bit to take care going down the steep steps with no handrail.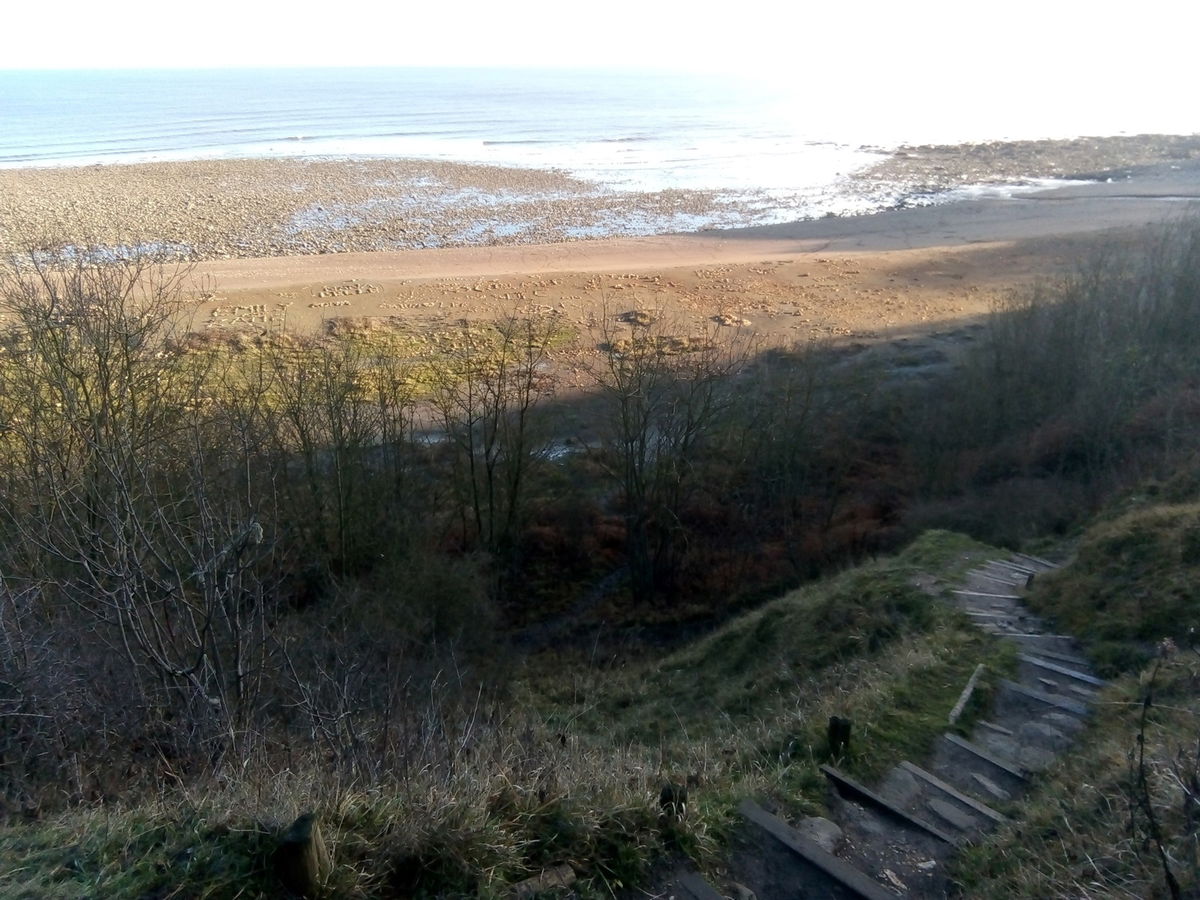 On the beach our Grandson was quite excited and called it the sinking sand. Our footprints were the only ones.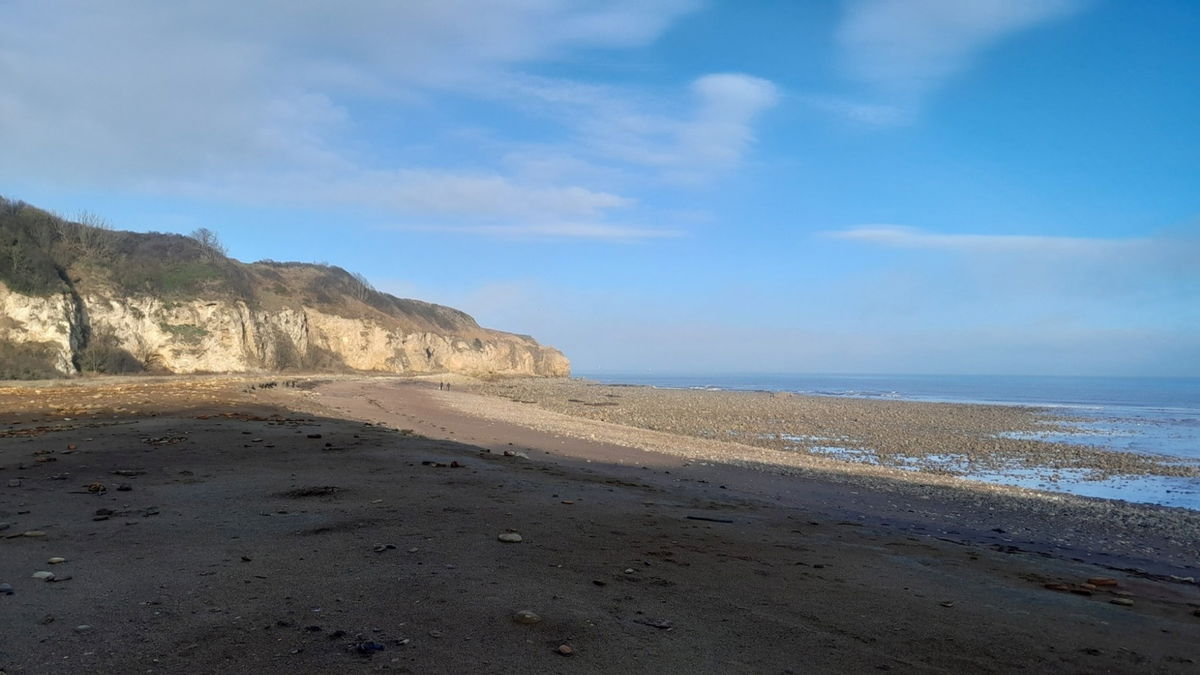 After a bit of a mooch we wandered over to the WWII pillbox and then we saw the magnificent Edwardian viaduct. Built in 1905. Who doesn't like an old bridge now and again?!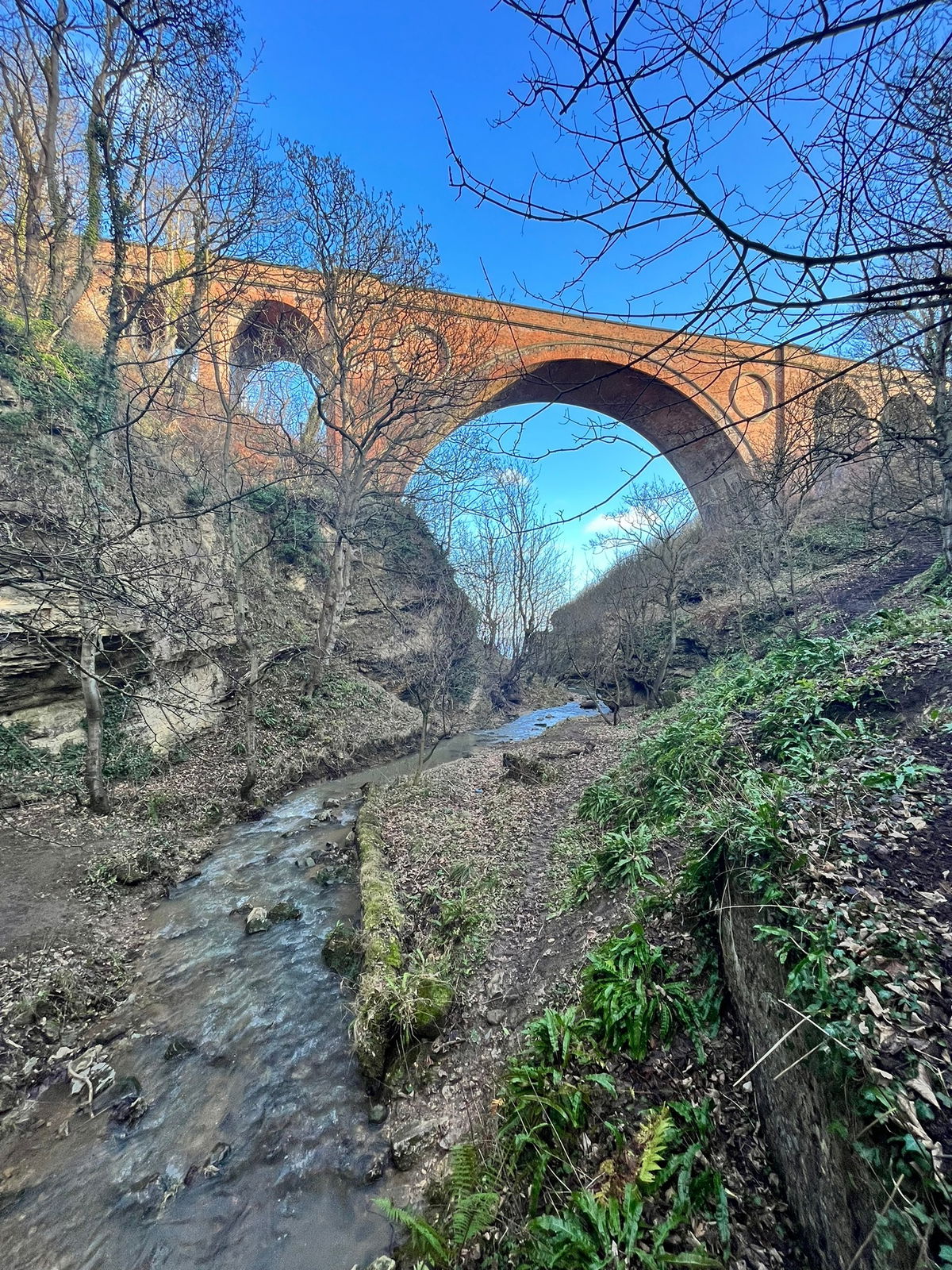 We had to cross the Burn which number one son took to the task and created a more robust crossing from larger stones.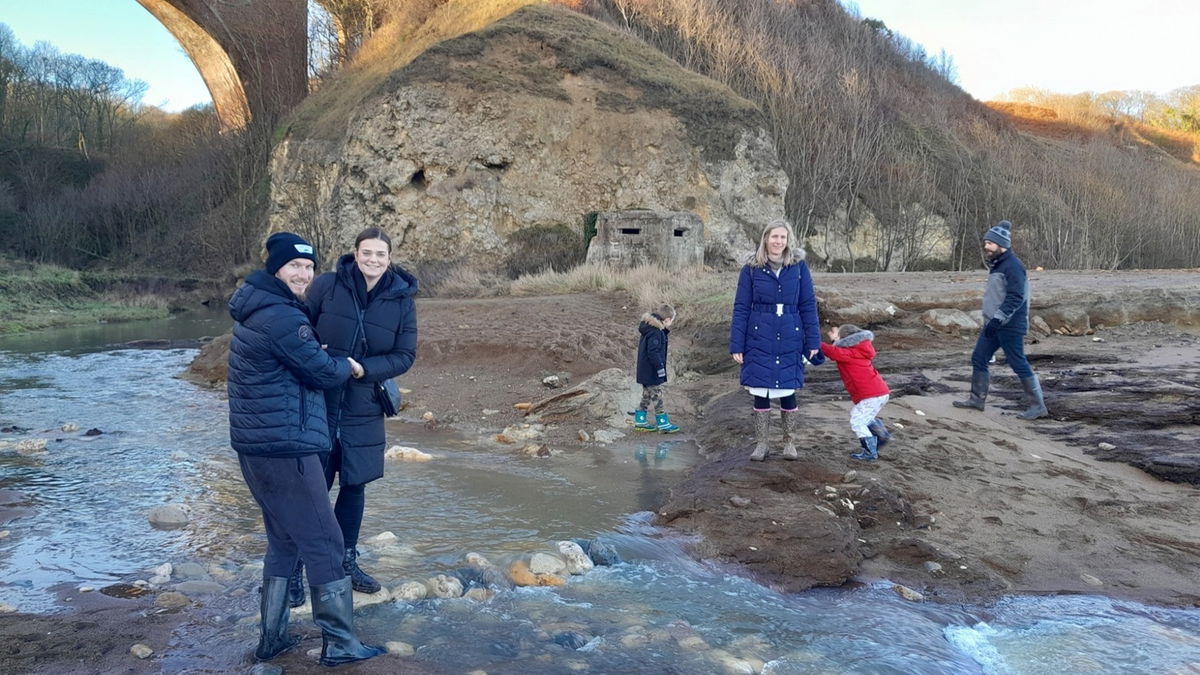 Following the path under the viaduct there are remains of lime kilns which have been restored by The Limestone Landscapes Partnership. (Did you know there was such an organisation?). They could only save one, the other two kilns were too far gone. In order to expedite the repair they had to carry equipment from Hawthorn quarry on foot. No mean feat going up and down those steps.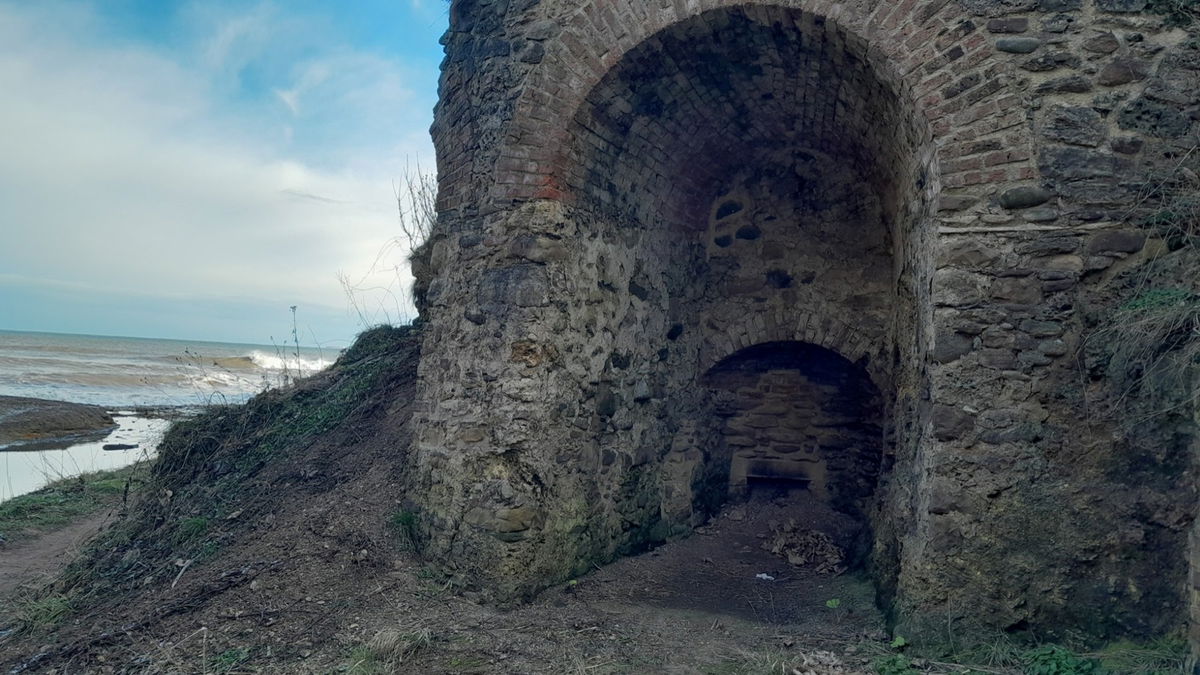 Now we are in Hawthorn Dene. This is the second largest with Eden Dene being the largest in County Durham. It is the proud owner of the Site of Special Scientific Interest badge.
As we crossed a bridge we had several games of poo sticks as the burn was flowing at a reasonable pace.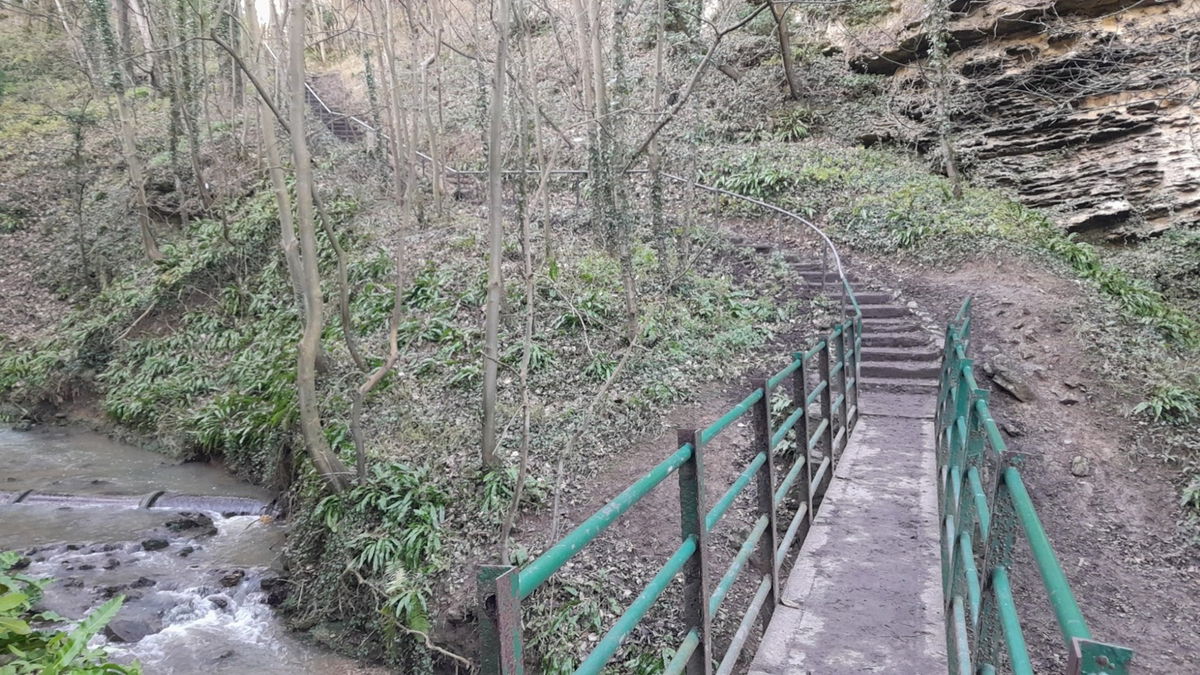 A 1896 map shows a Coastguard Station near here, further research reveals some interesting information (For another time) The remains of the coast guard station can be found, but not the boathouse.
Further on our walk a ravine exposes itself and on the slopes are lime loving trees such as ash and elm. From a 1984 Natural England report for Hawthorn Dene it mentions the following species found as ash, sycamore, alder, hornbeam, wych elm and beech. Beautiful indigenous deciduous trees. The coniferous usurpers have been confined to the North of the Dene and the rare yew (Taxus baccata), confined to the lowest levels.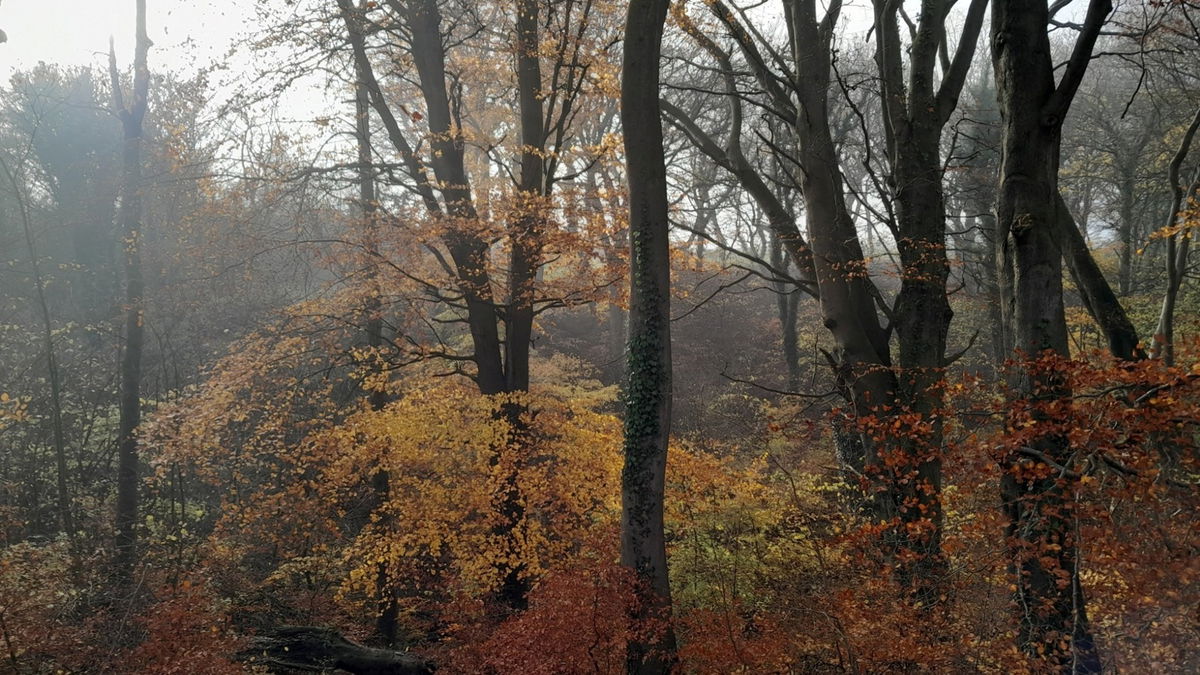 What is most remarkable is that the site has been largely undisturbed by anthropogenic measures.
In February there is a fine display of snowdrops.
.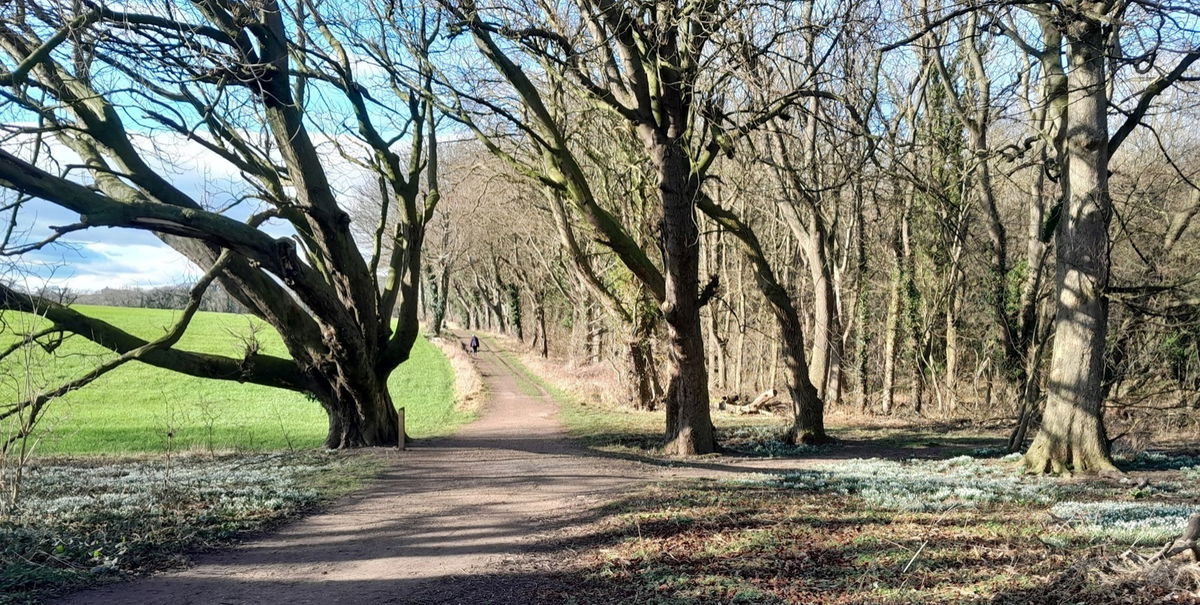 The namesake hawthorn (Crataegus monogyna) is found in parts which is a must to visit in May.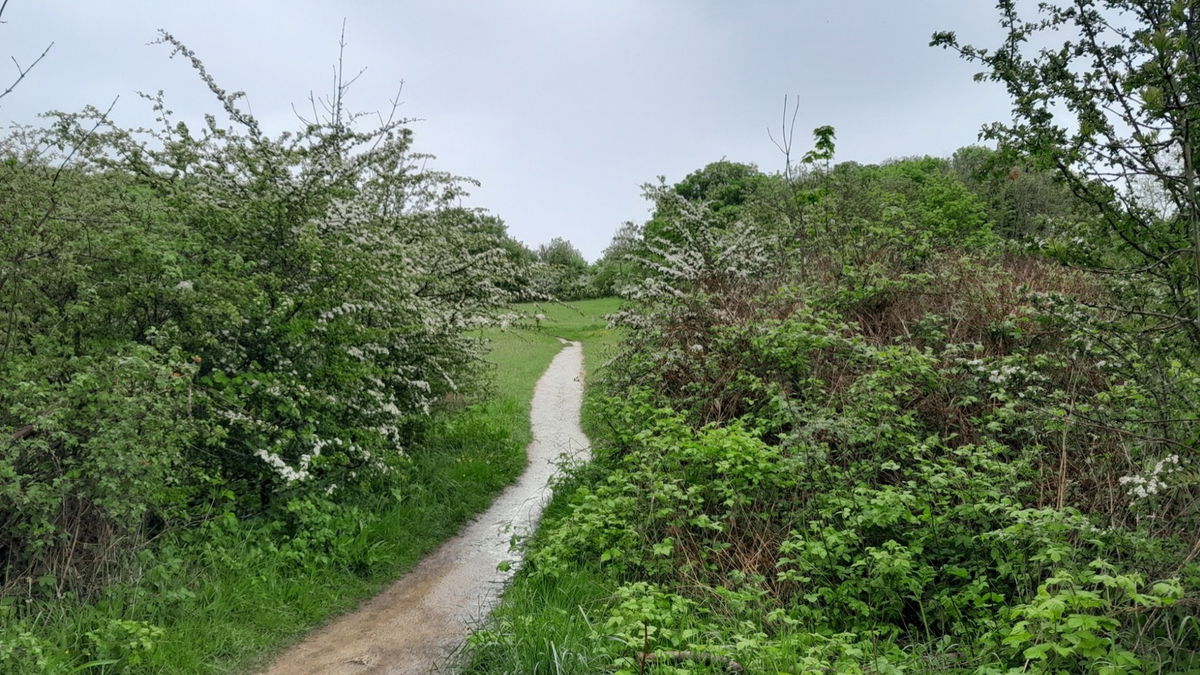 See if you can spot the Reindeer along the A19 and Alpachas in a field where you park nearby.
The family gave permission to be in photographs and thanks to Charlie for the extra photos.
Where to Park For Hawthorn Woods, Meadow, and Dene
Where To Park For Hawthorn Woods, Meadow, and Dene?
What three words
From parking on roadside, head eastward to the road end and take the right hand footpath through access to side of steel gate.
}
Contributed by Rosalind Parker
Thanks for reading through and getting to the end of this post. I enjoy exploring the Fabulous North (Especially as a Southerner residing up North). I like 'snippets' of information, and more so, if they are obscure, amusing or meaningful. The photographs are taken on a mobile phone, without any enhancements.
More Walks from Rosalind
More Places In Seaham
Find more fabulous places in Seaham, County Durham and if you know of a place we haven't listed, then let us know.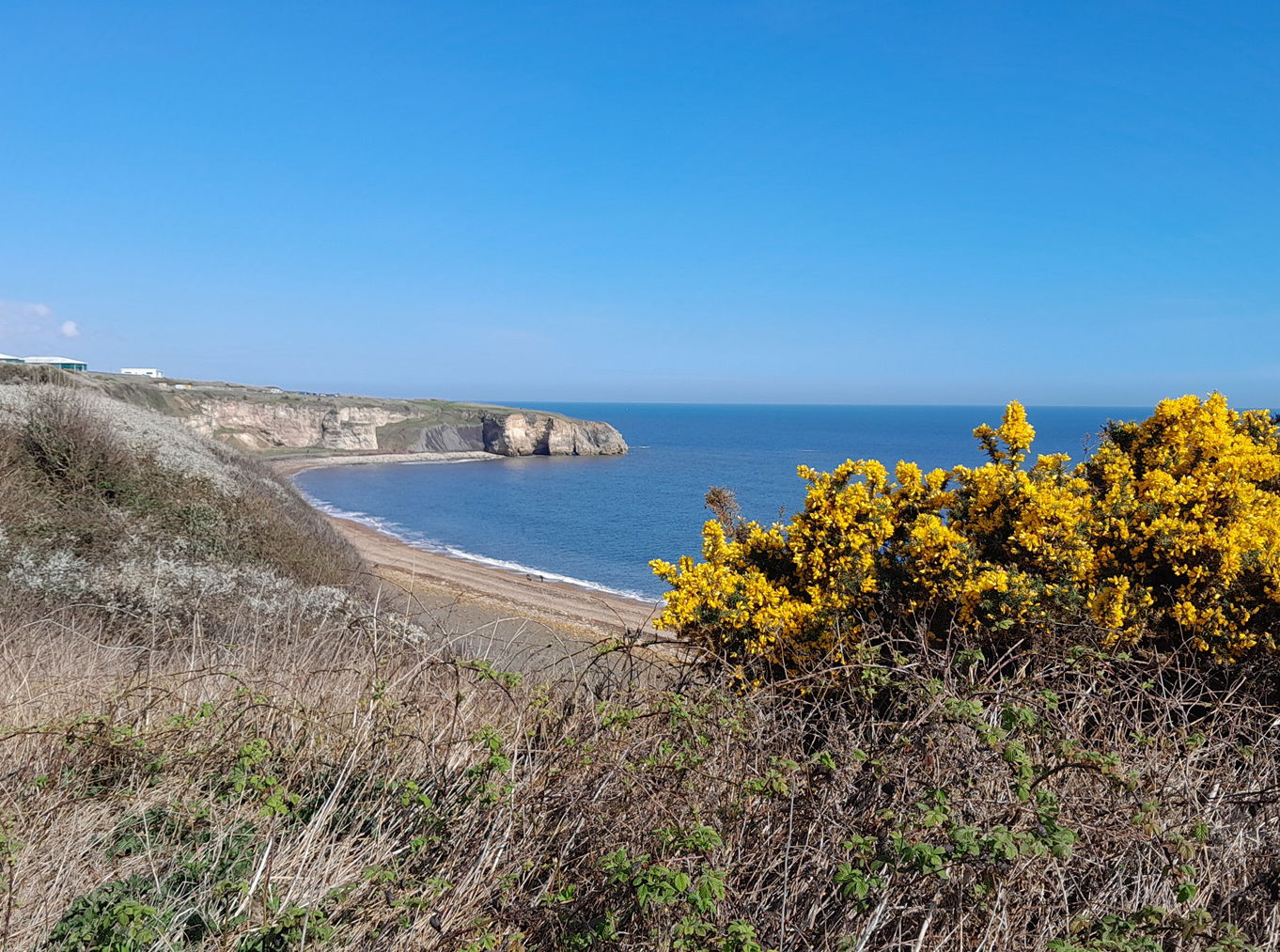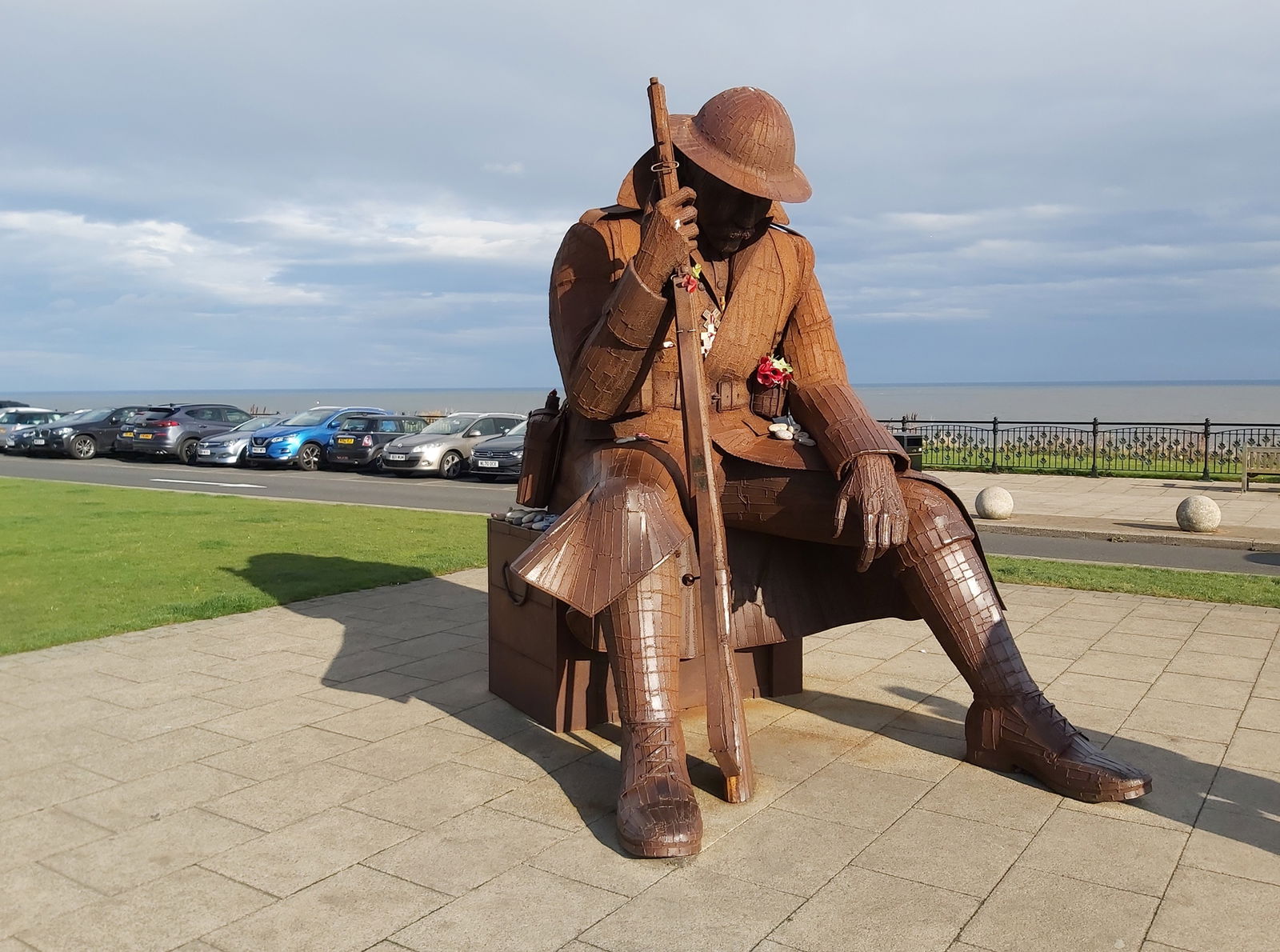 Eleven O One
Statue
Seaham
County Durham
A statue of a British infantryman commemorating the end of World War 1.
Find Us On Facebook
We post all our new places daily on our Facebook Groups page, so join the group today and be notified when we add a new place.
Join Our Facebook Group