Helm Crag
Grasmere, Cumbria
A short and sweet walk up the stunning Helm Crag in Grasmere, Lake District.
Distance - 10km (6 miles)
Ascent - 511m
Duration - Approx 2 hours
Terrain - There is a clear path all the way to the top, but underfoot can be grass, gravel, mud and wading through bracken.
Parking - You can either park in Grasmere or there is a huge layby on the A591 at the foot of the hill. View Parking Map
View Route On Map
As you may have guessed, my favourite place to have a wander is in The Cheviots, but if I had to pick a close second, then it would absolutely be the Lake District.
Now the problem I have is that when we have our hols over in Cumbria, my glamorous assistant doesn't do hills! So not being as familiar with this area I Googled "easy walks with little climbing" and up popped Helm Crag.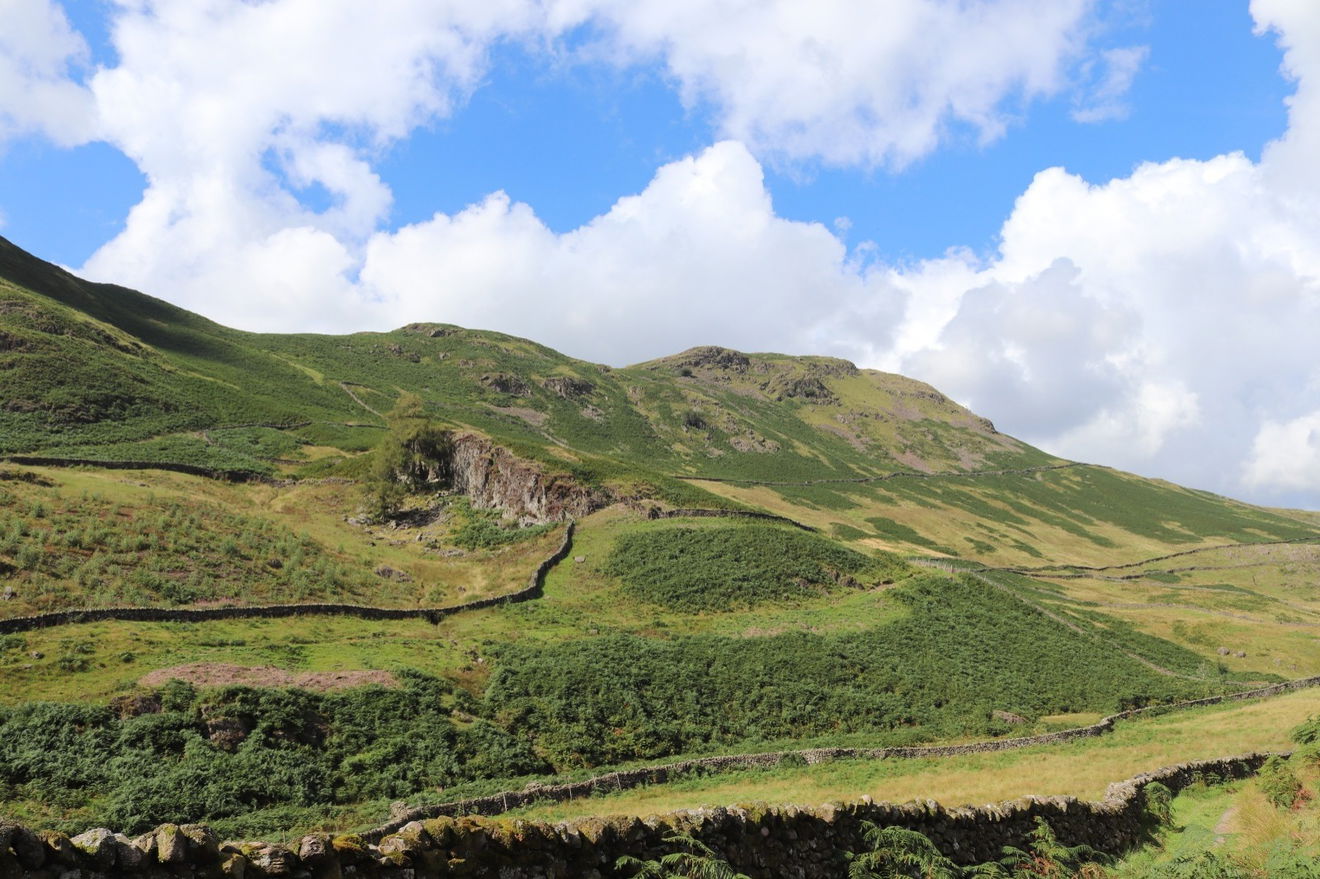 The route was classed as "easy for families" so we headed off to Grasmere for a quick wander.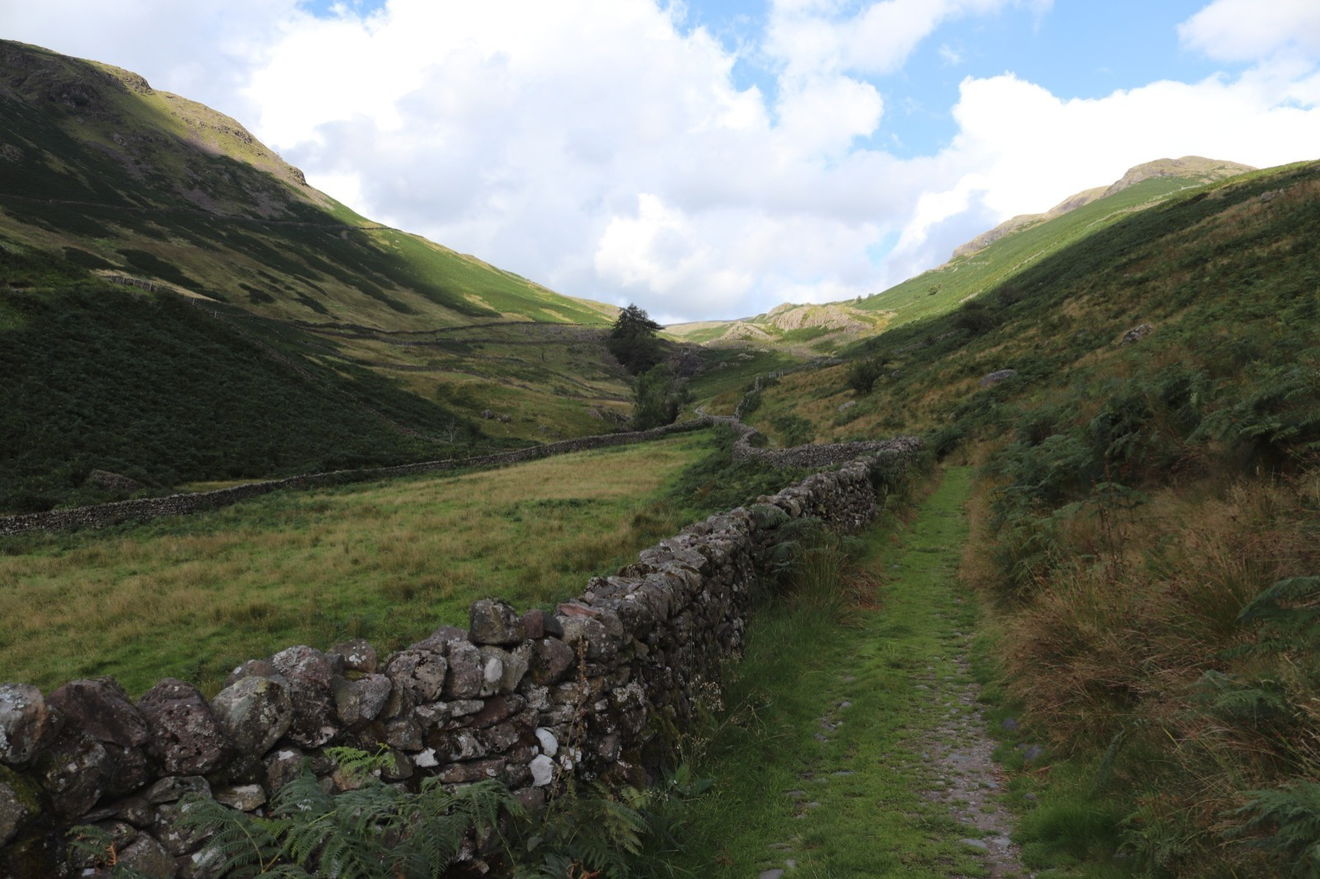 Now in order to get my glamorous assistant on the walks I have to do two things. First and most importantly, I have to promise there will be an alcoholic beverage reward at some stage. Secondly I need to convincingly lie about how far and high the walk actually is.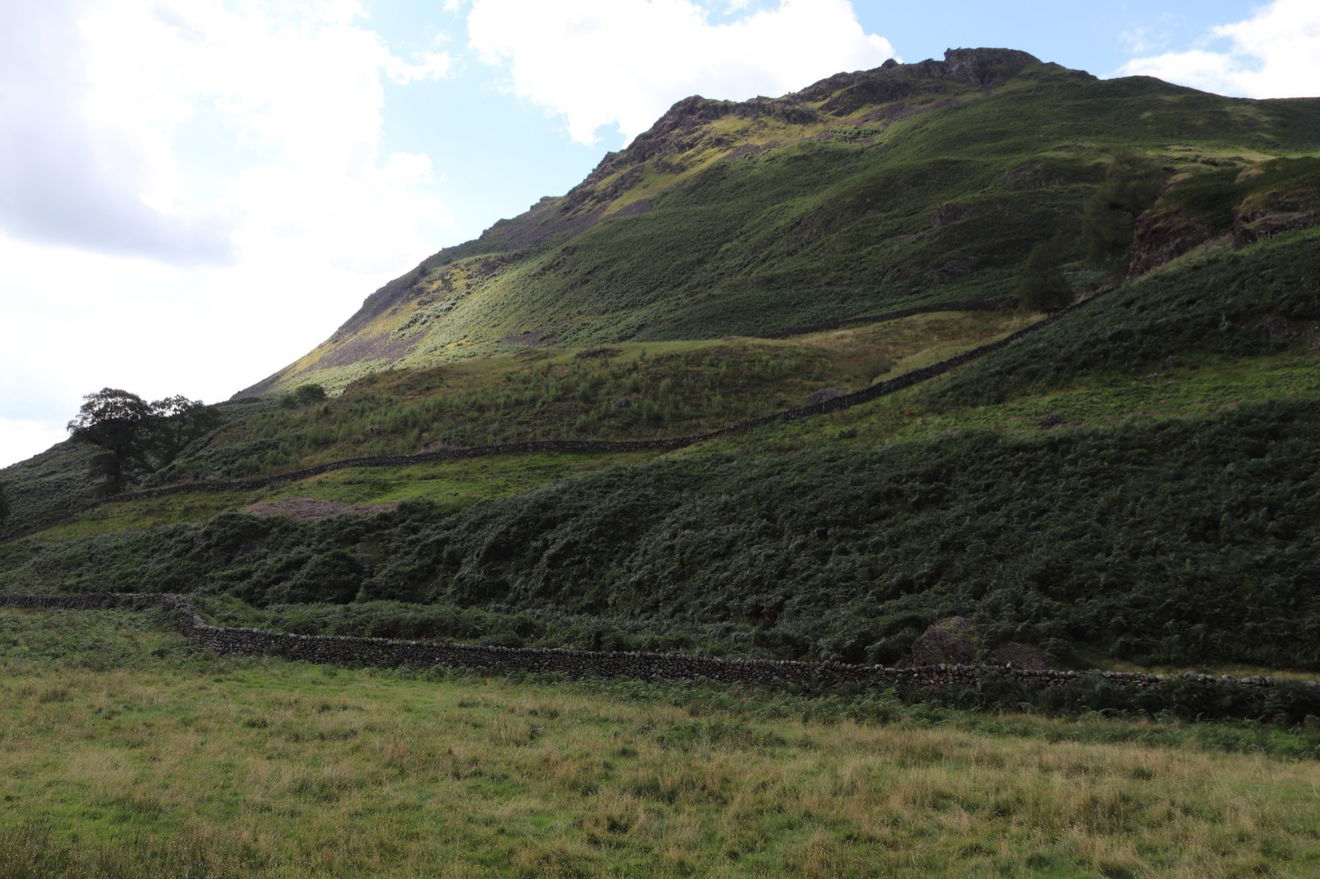 I tend to half all the values, so this walk was now only 5km and 250m of climbling, lol. My plan is that once she is halfway around it's too late to back out!
Looking up at Helm Crag, it didn't seem to far to climb.
The plan is to follow the Green Burn north west as it hugs the bottom of the hill and then head up Helm Crag from the northern point.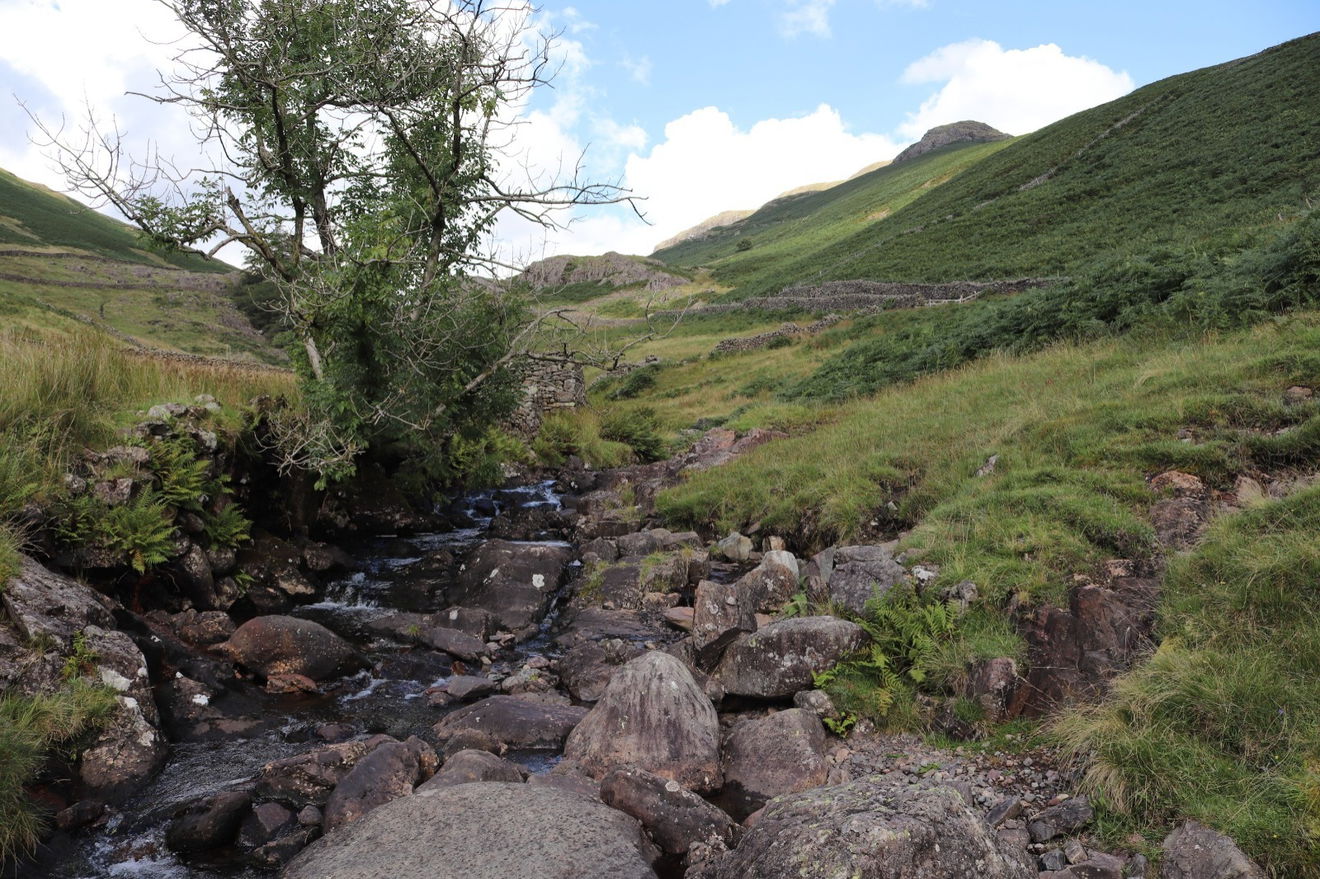 We get a fab side profile of Helm Crag as we skirt around the side.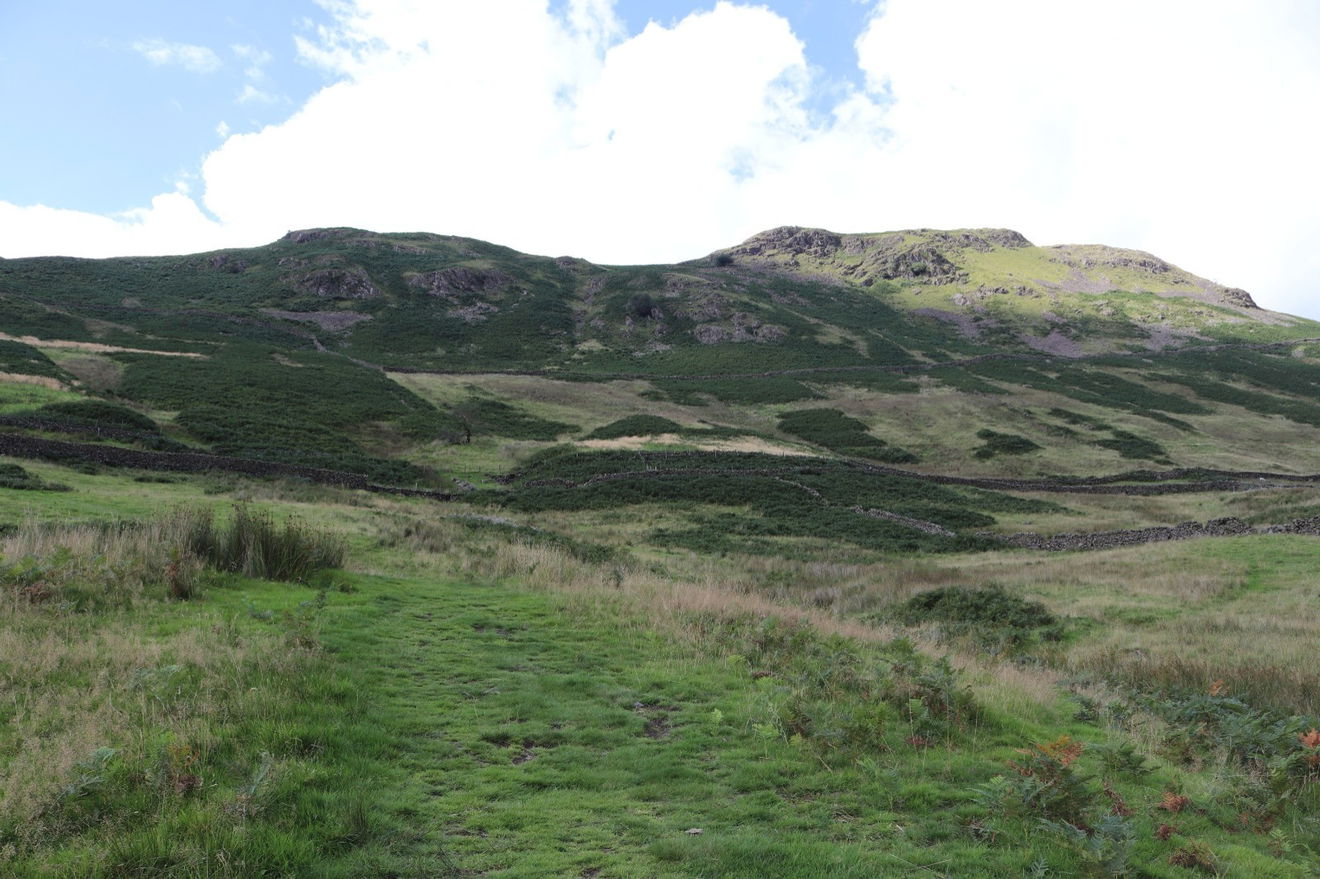 The path then follows around the back and we're ready to start our climb up.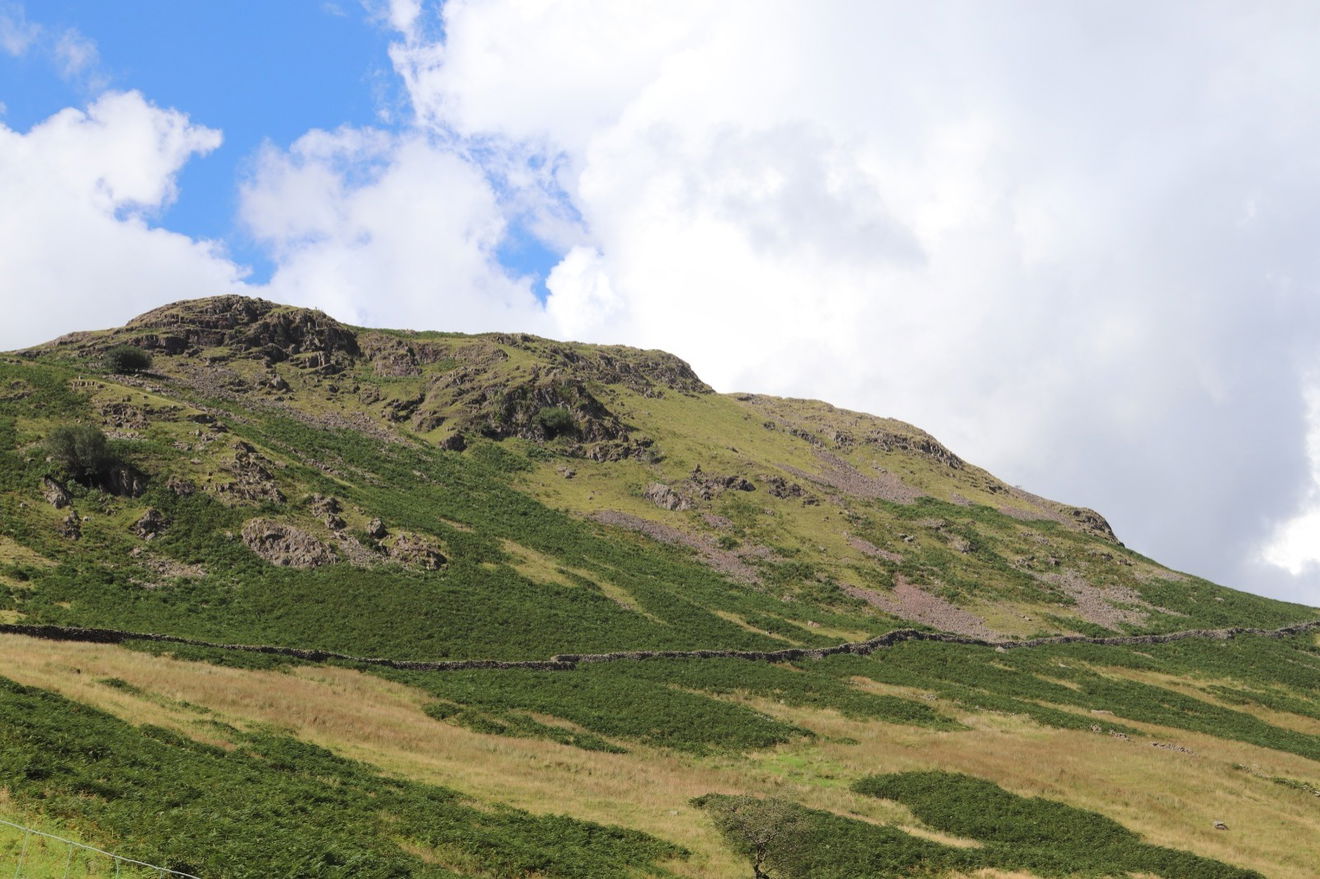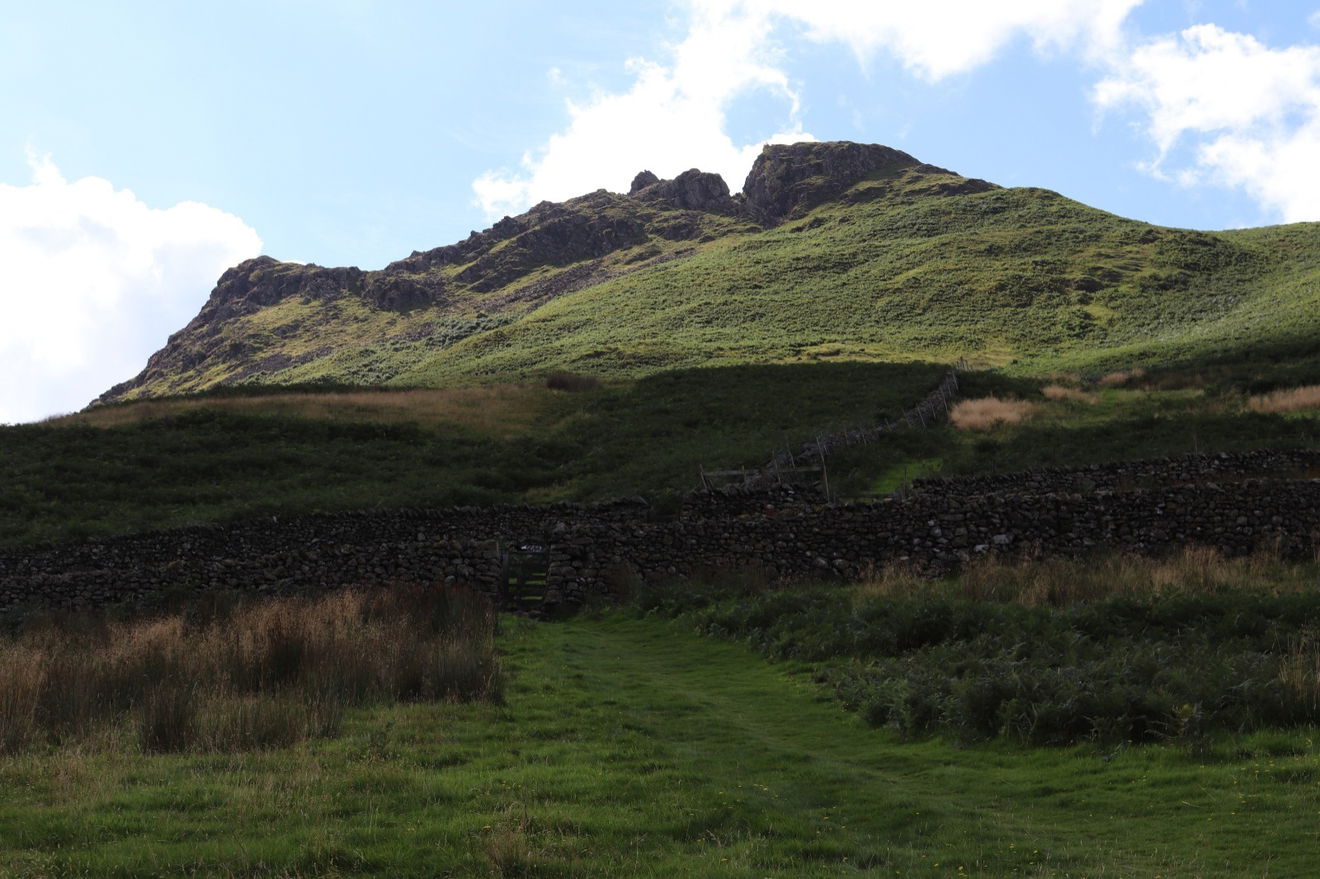 The bracken is a bit thick here, but fortunately there is a clear path zig zagging through it. Don't be fooled by that pose for the photograph, there were definitely some choice words being said.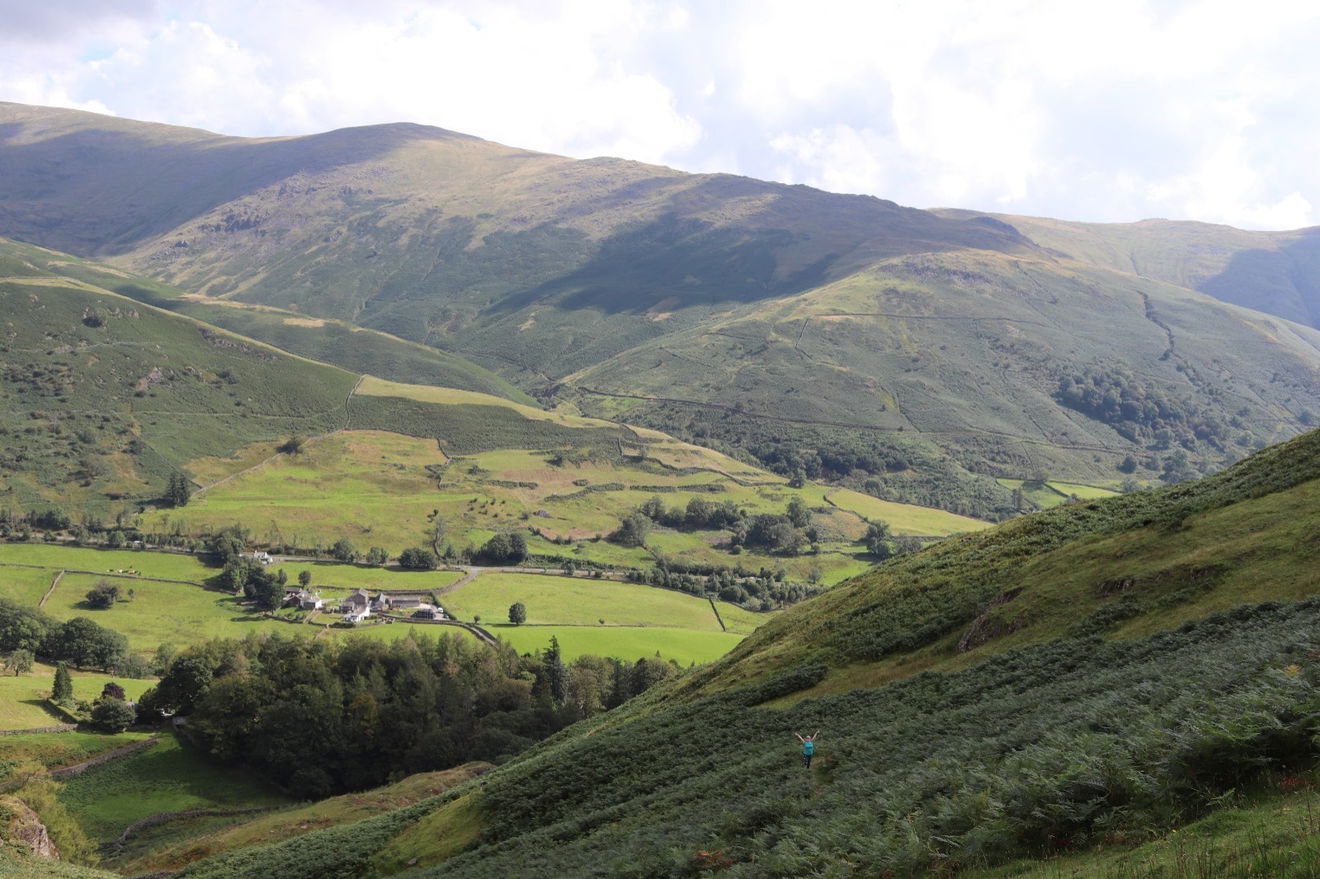 As we approach the top we get a glorious view of the neighbouring hill called Seat Sandal.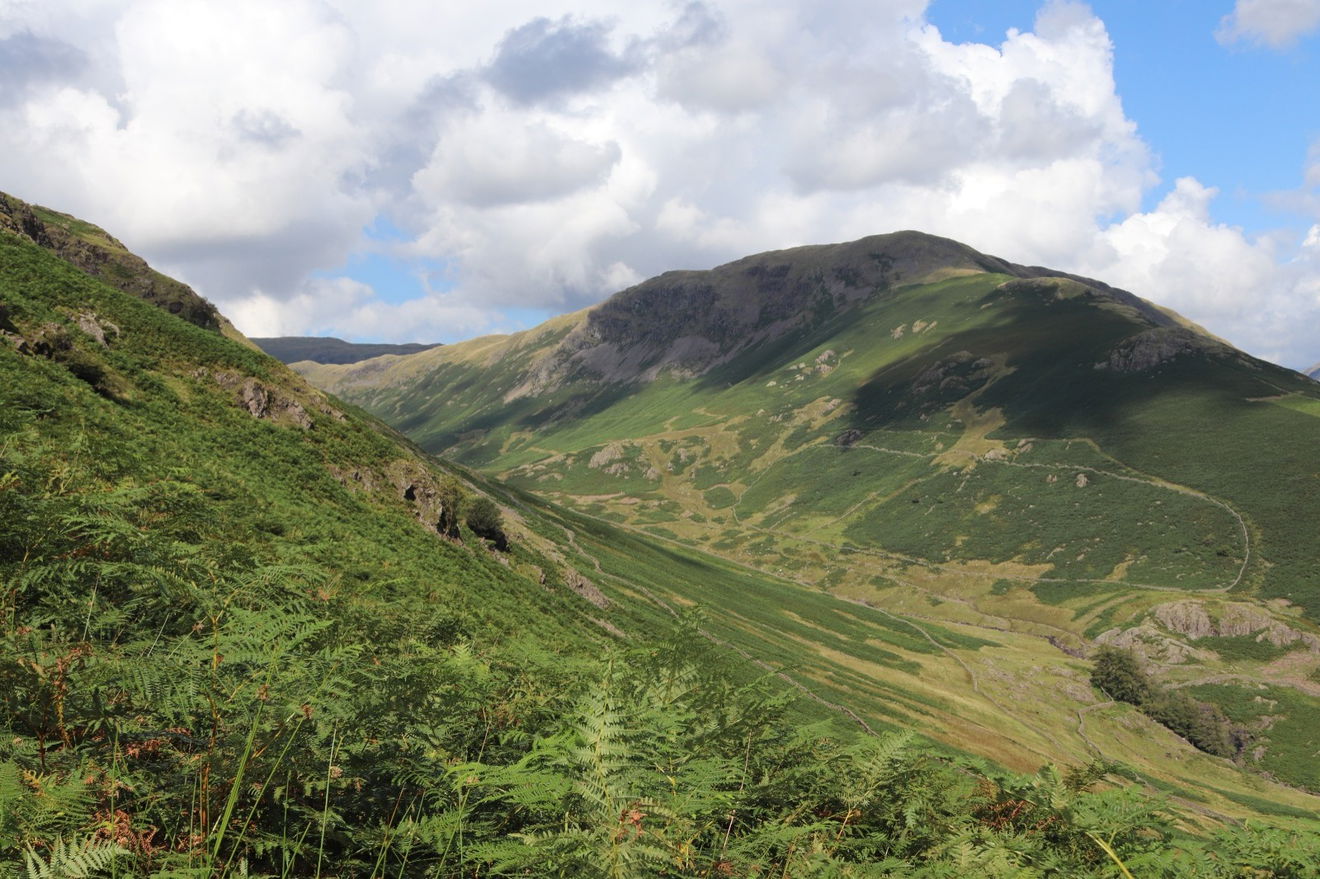 You can see the size and the steep the gradient of the hill.
A few more zig zags and we're nearly up at the top.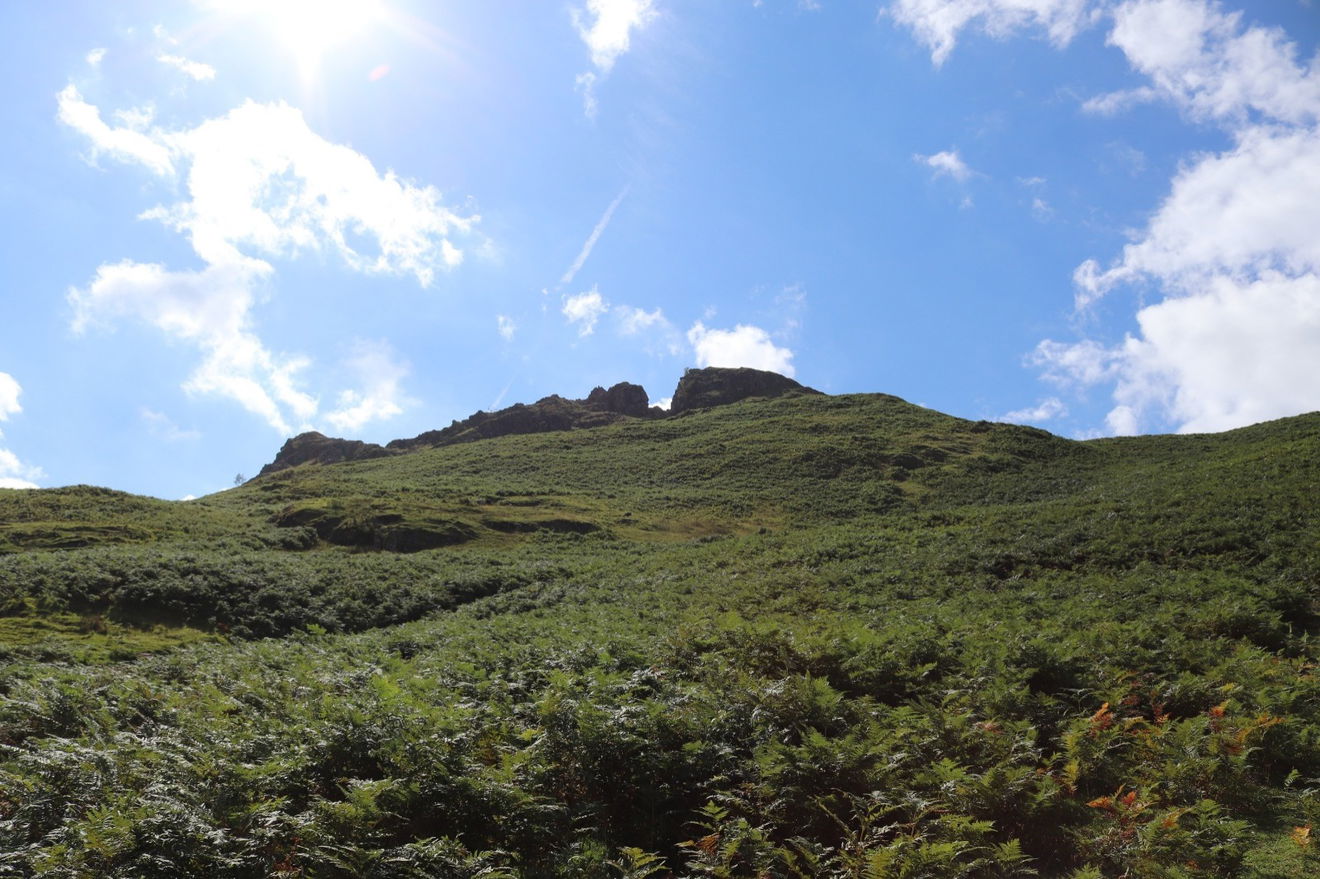 We approach our first crags which means we're just about there.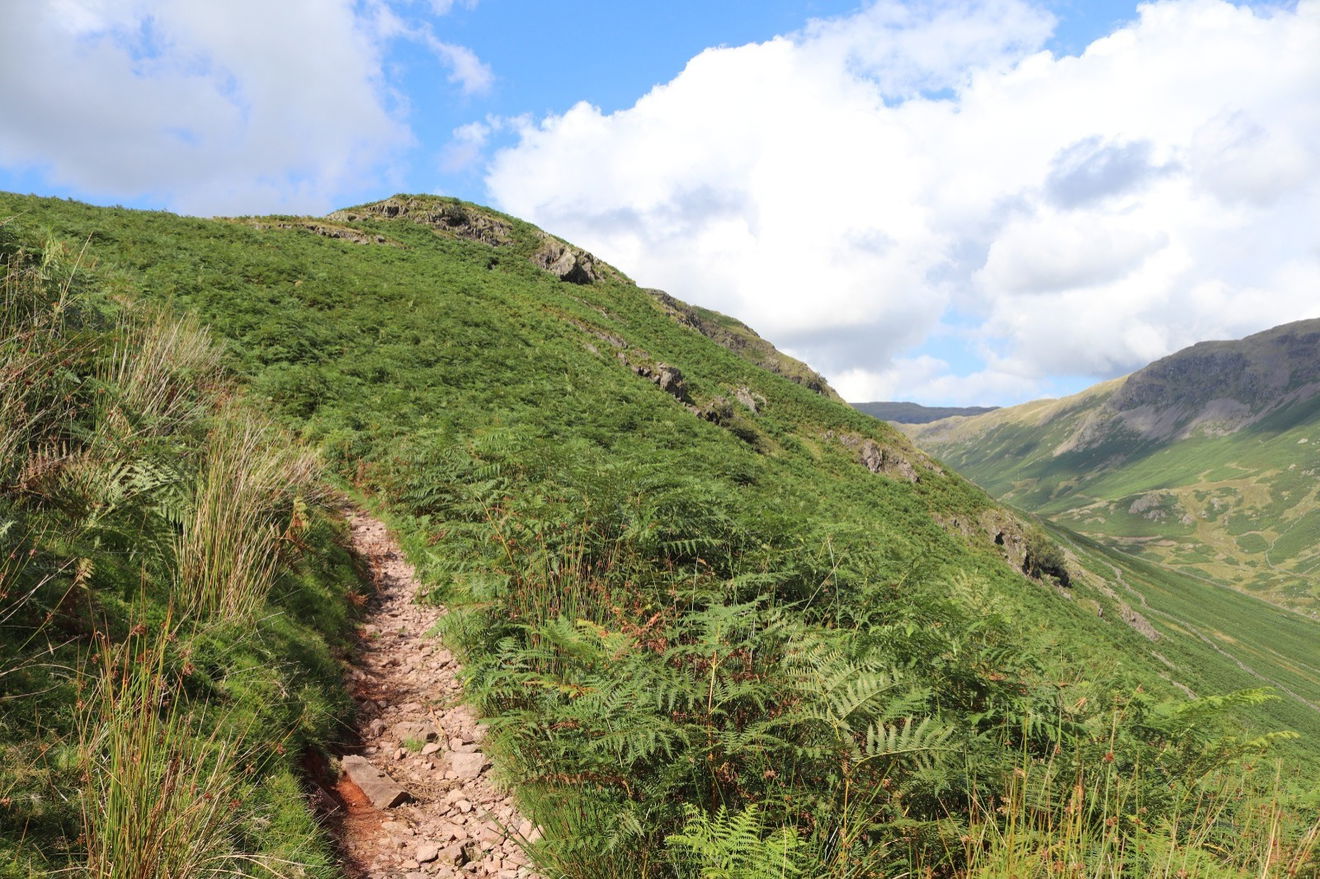 As we level out we catch some amazeballs views over the nearby hills. I suggest a quick detour over, but I am replied to with a resounding "No!"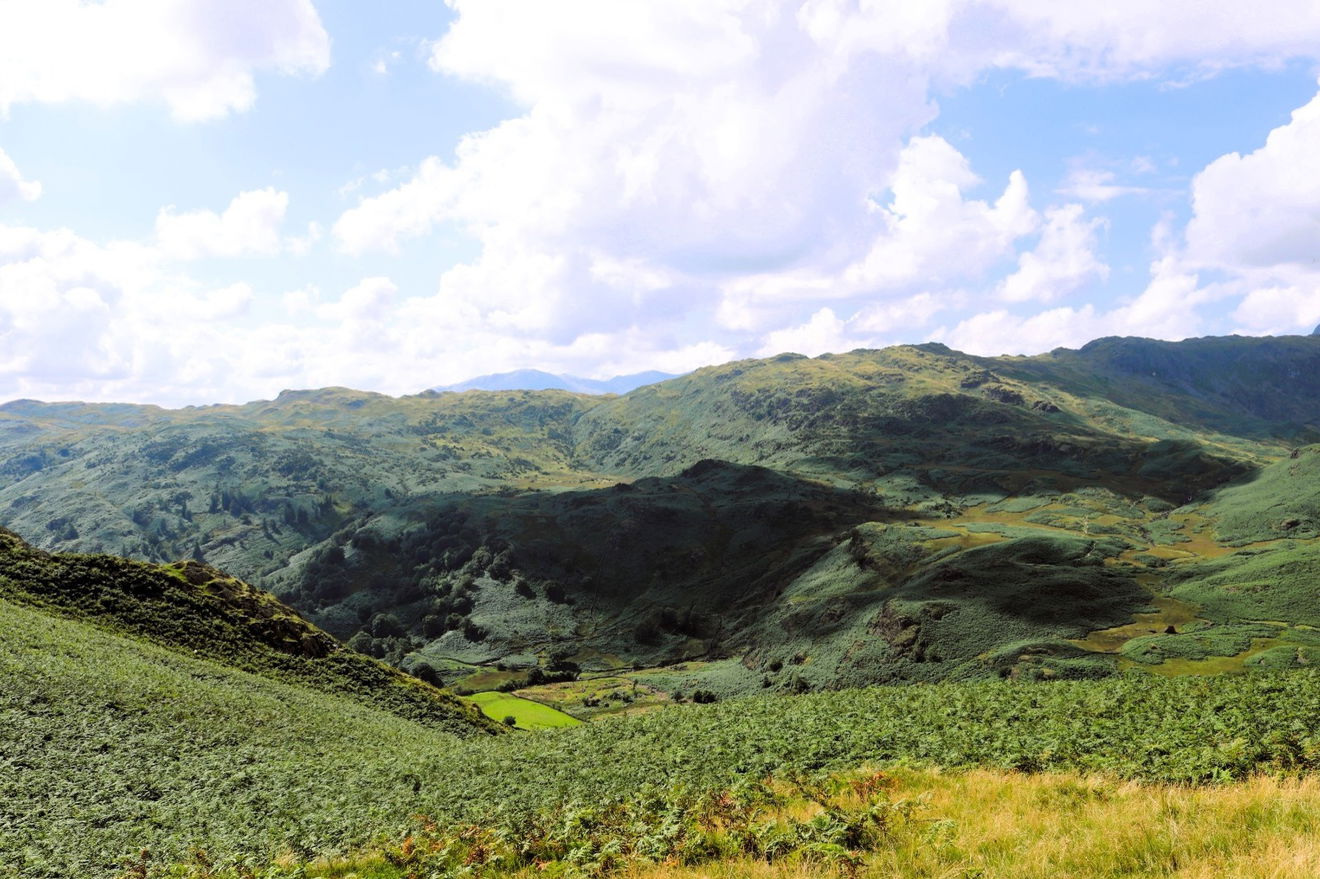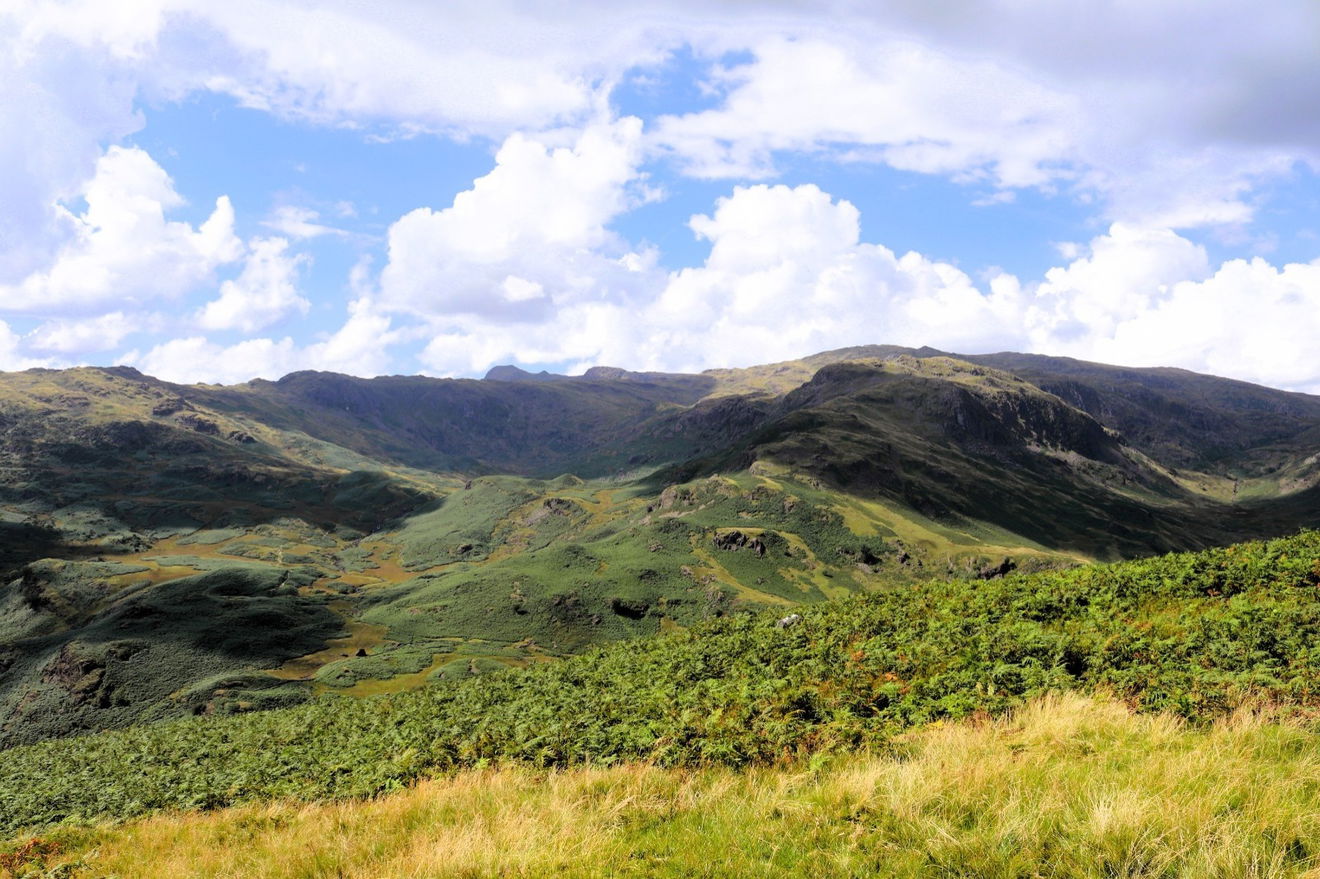 One last little push and we're at the top.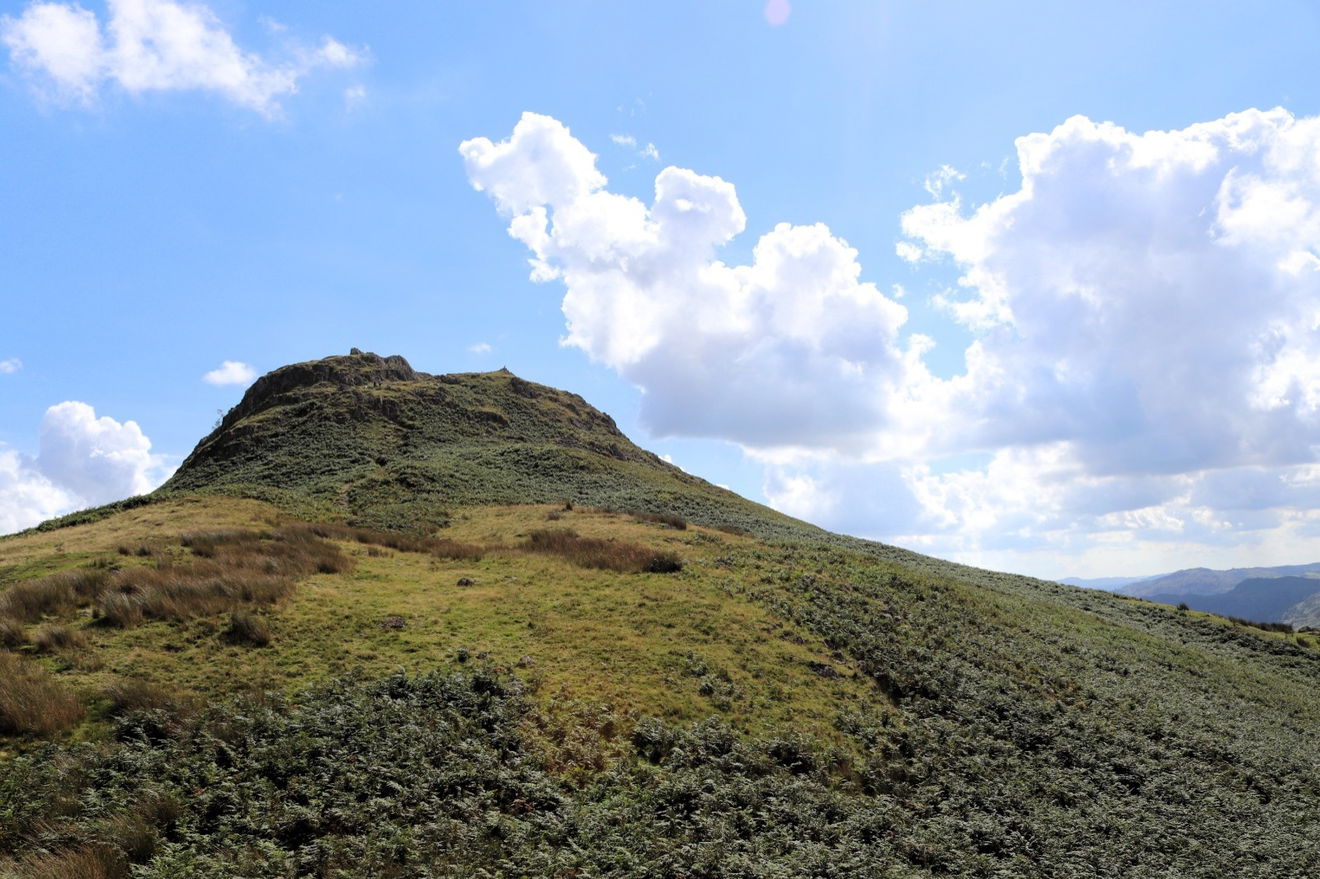 Looking north west this little path runs down to Gibson Knott, but we turn in the opposite direction to head to the summit of Helm Crag.
It's one small step to the top, but one giant leap for my glamorous assistant, who is nearly crawling.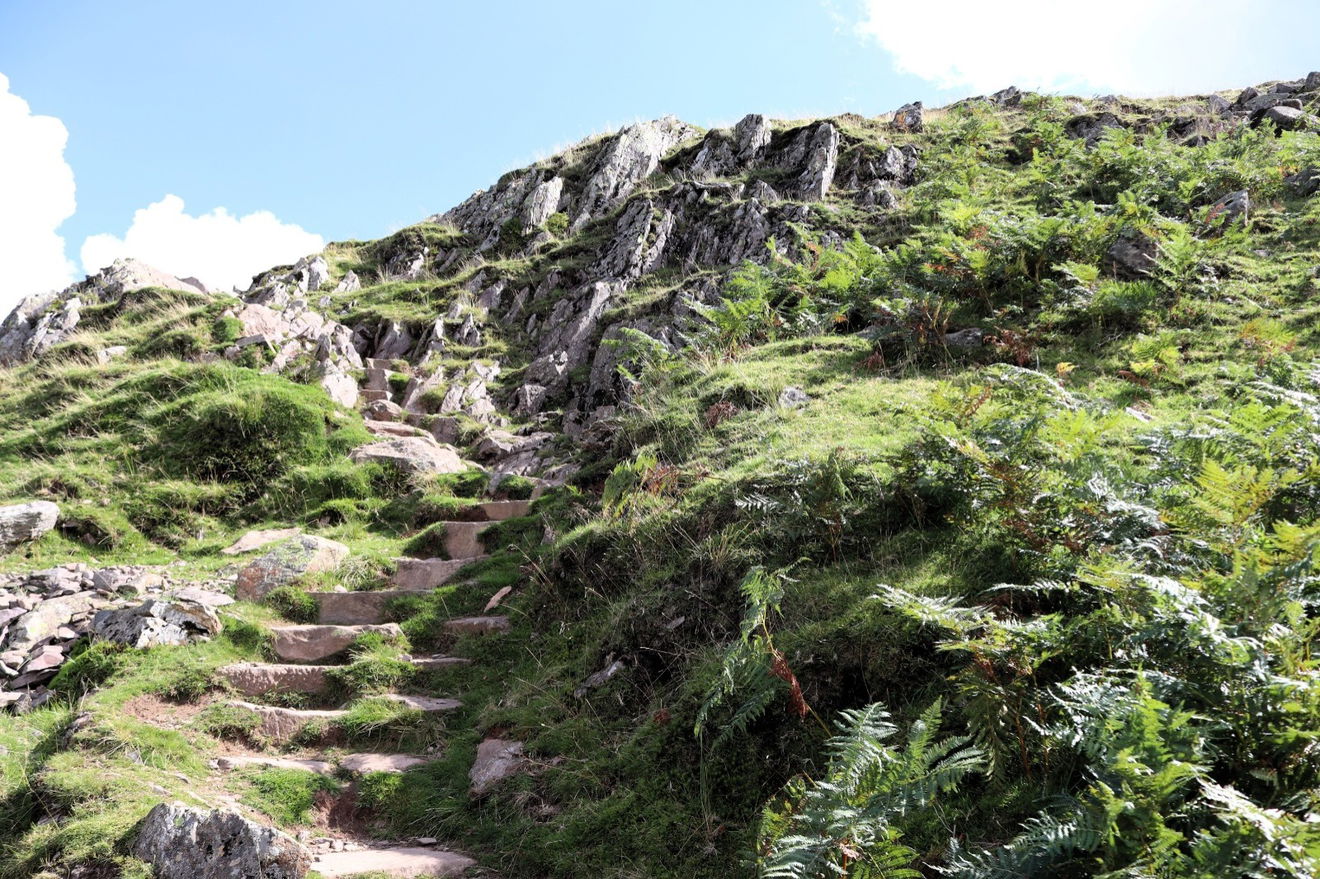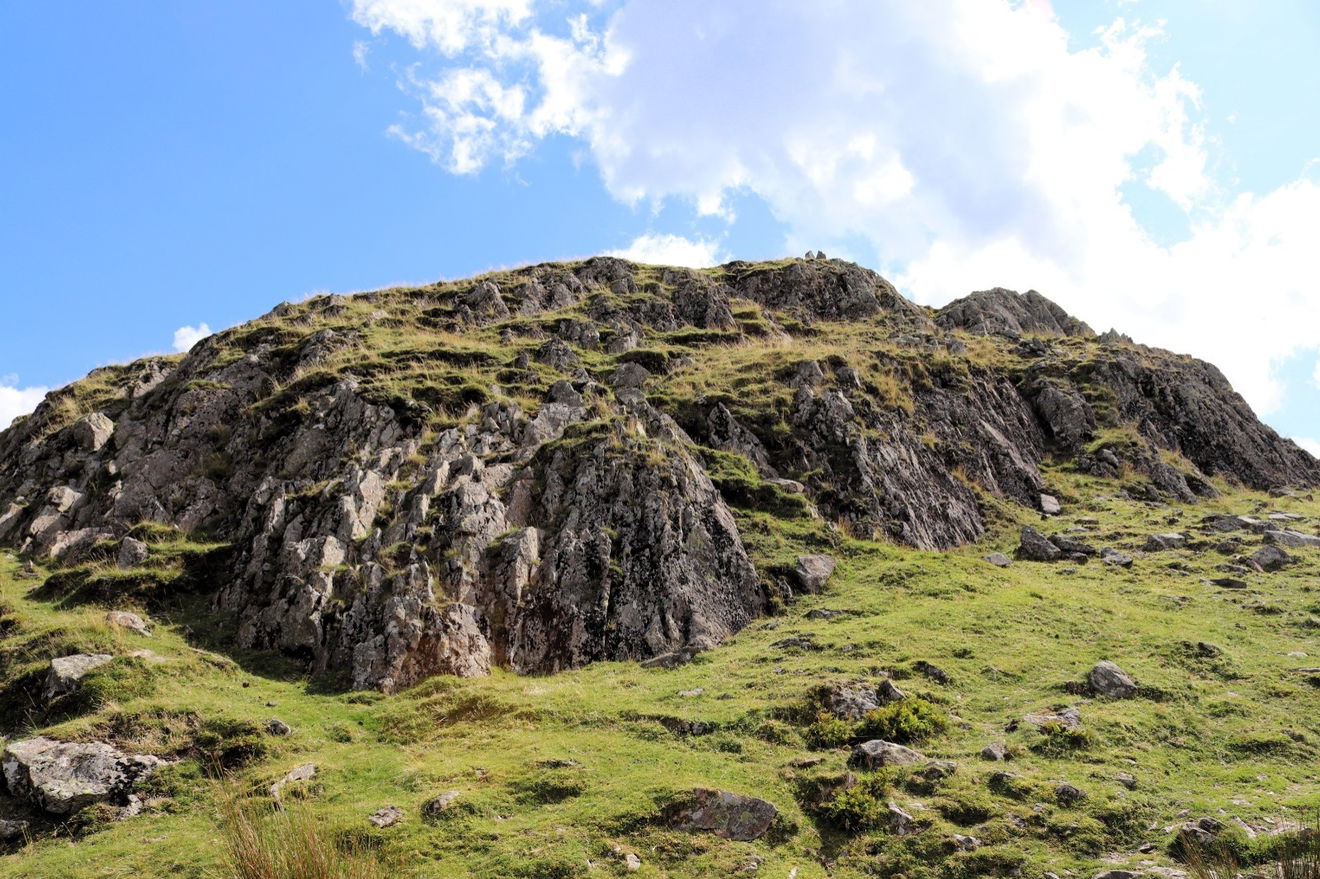 Firmly at the top now and it's wall to wall crags. I'm in my element. So now I will now let you sit back and gaze upon the glorious views from the summit.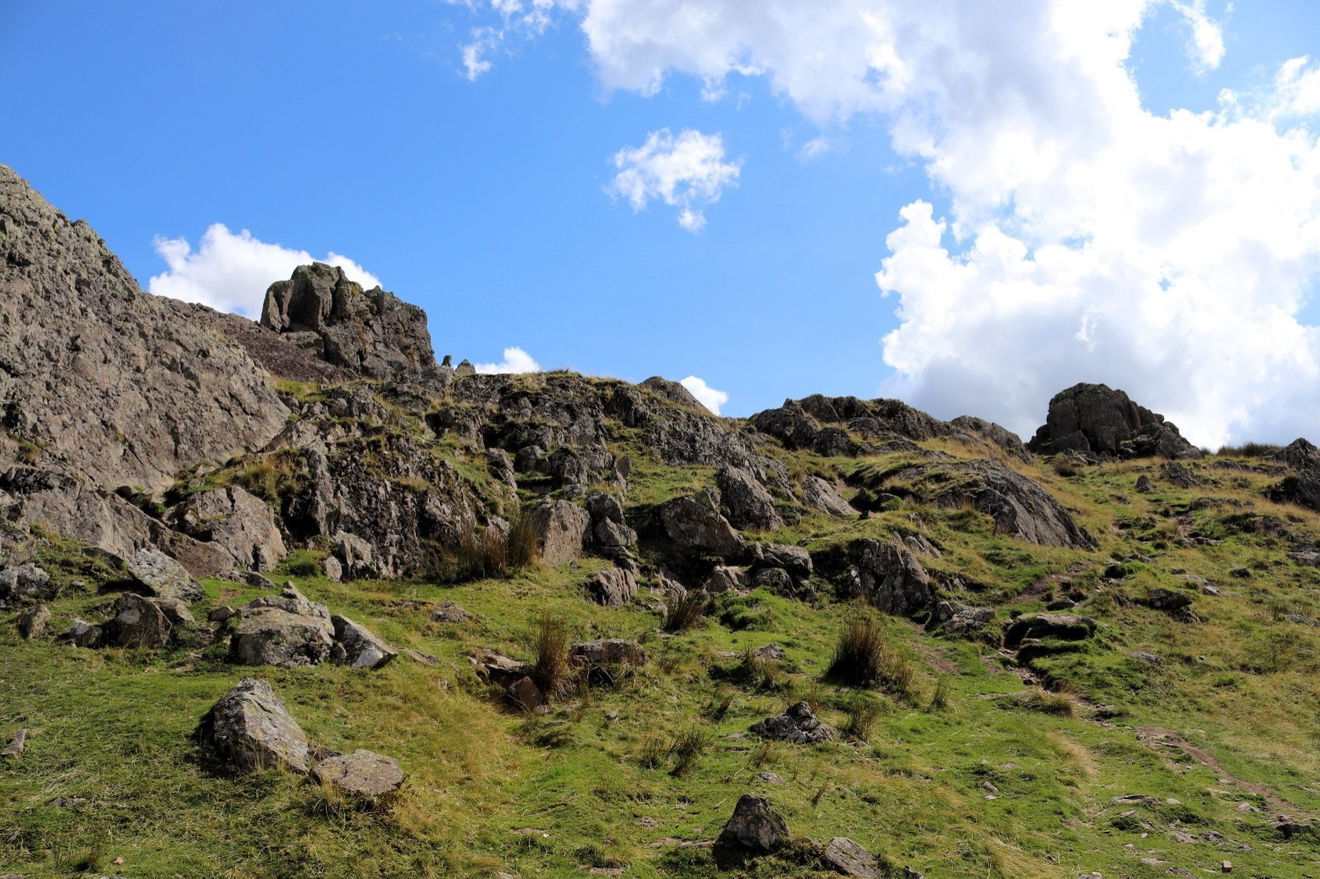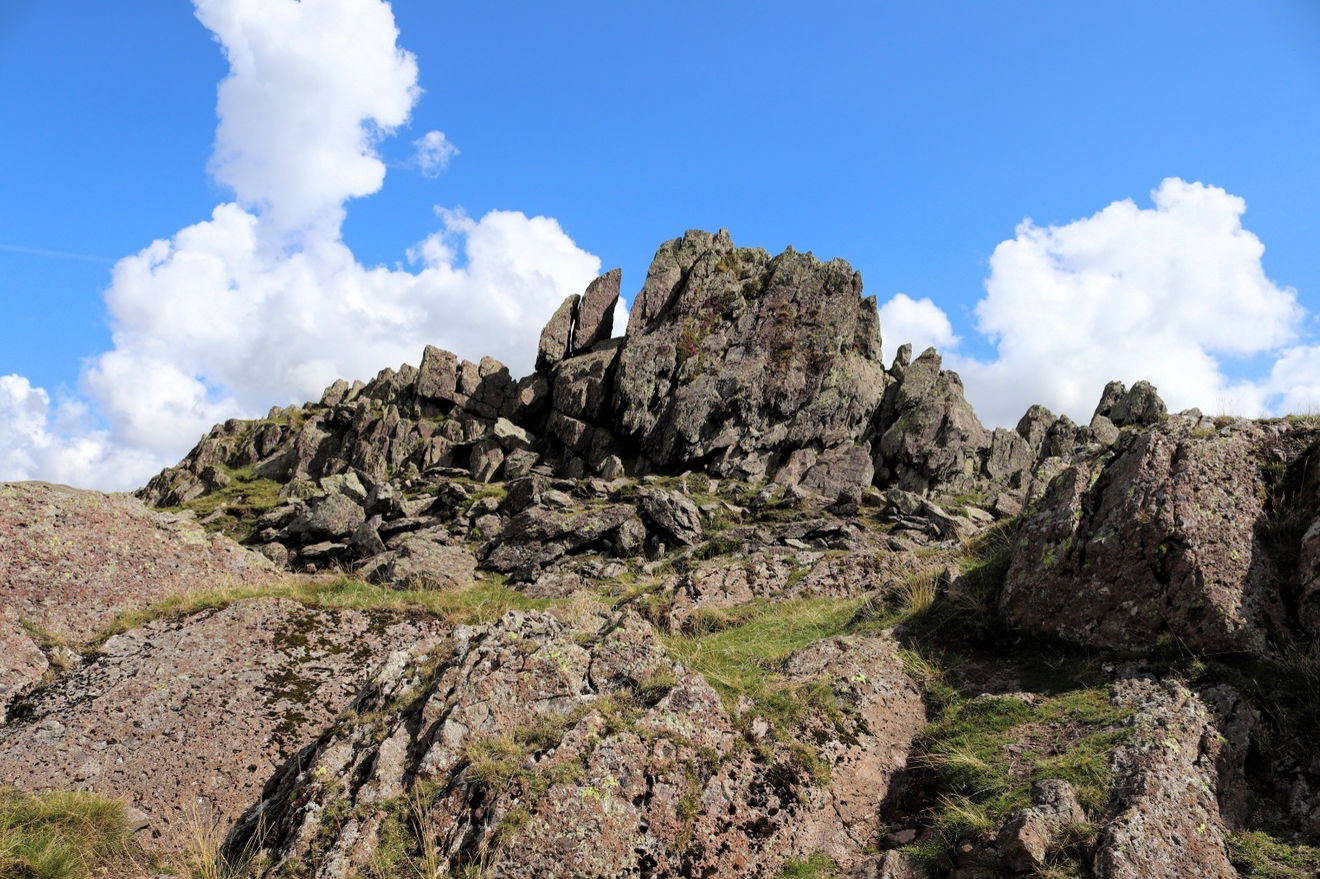 Still with me? Here's a few more craggy snaps!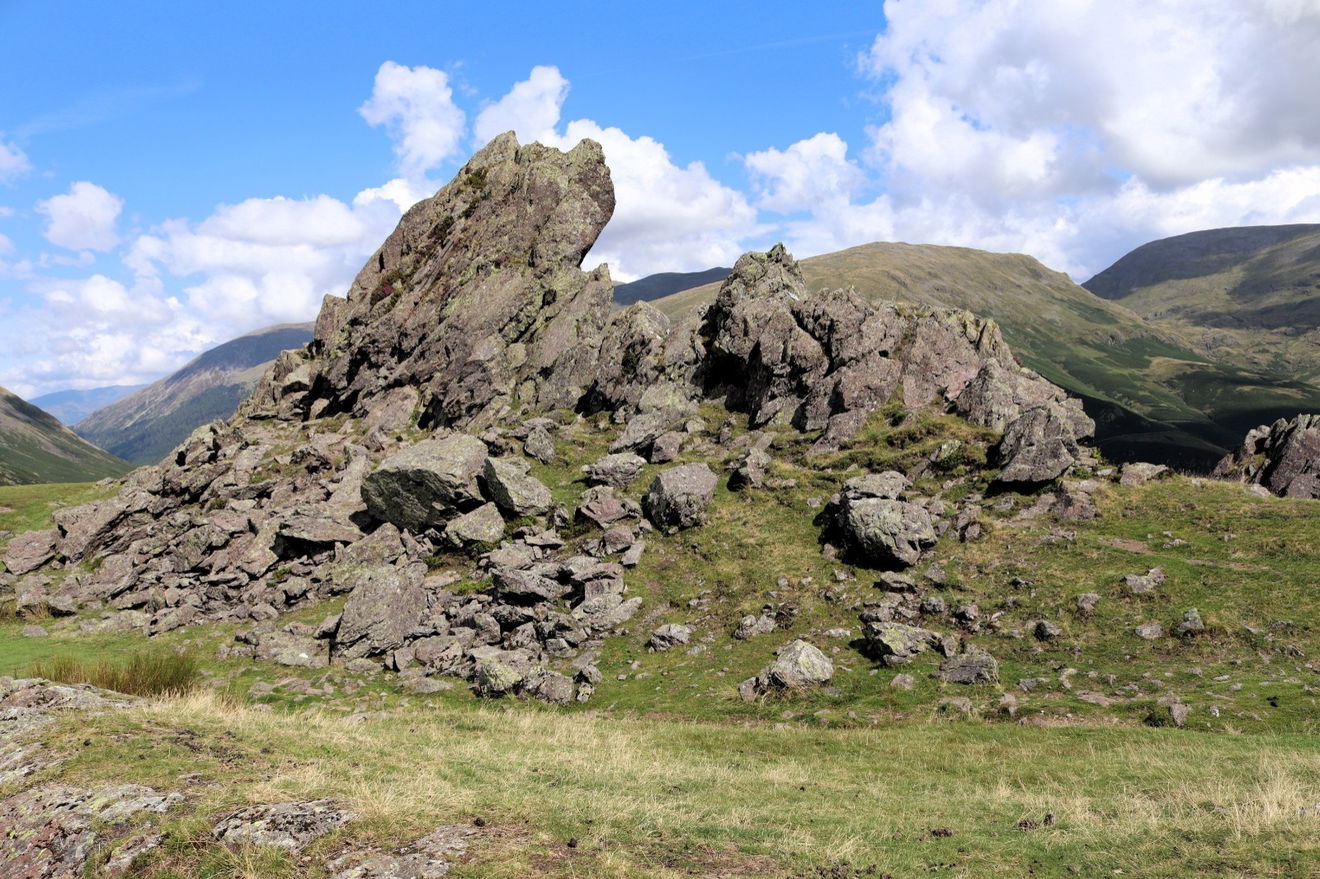 This beauty has a name and is called the Howitzer.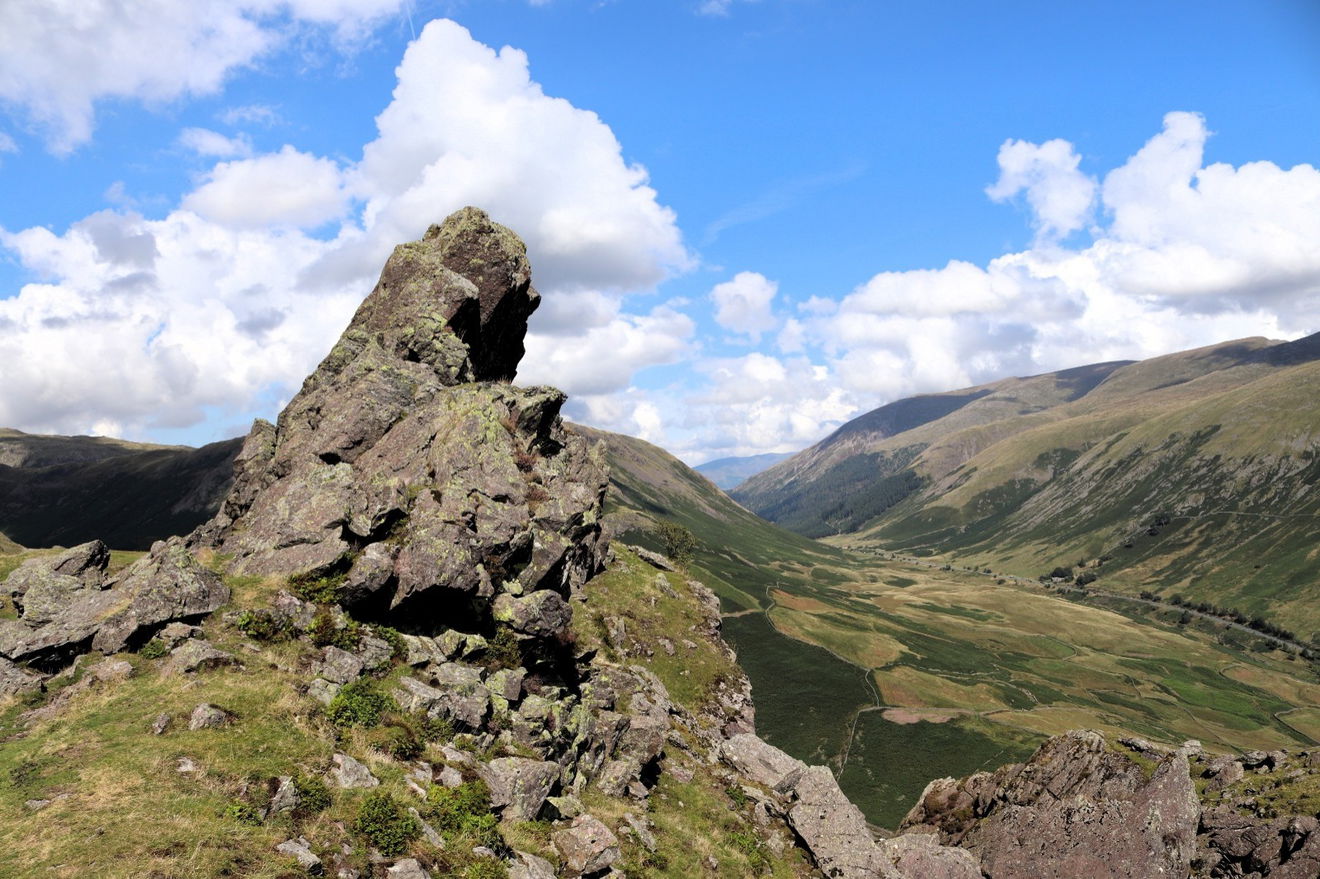 Everywhere at the top were just glorious crags!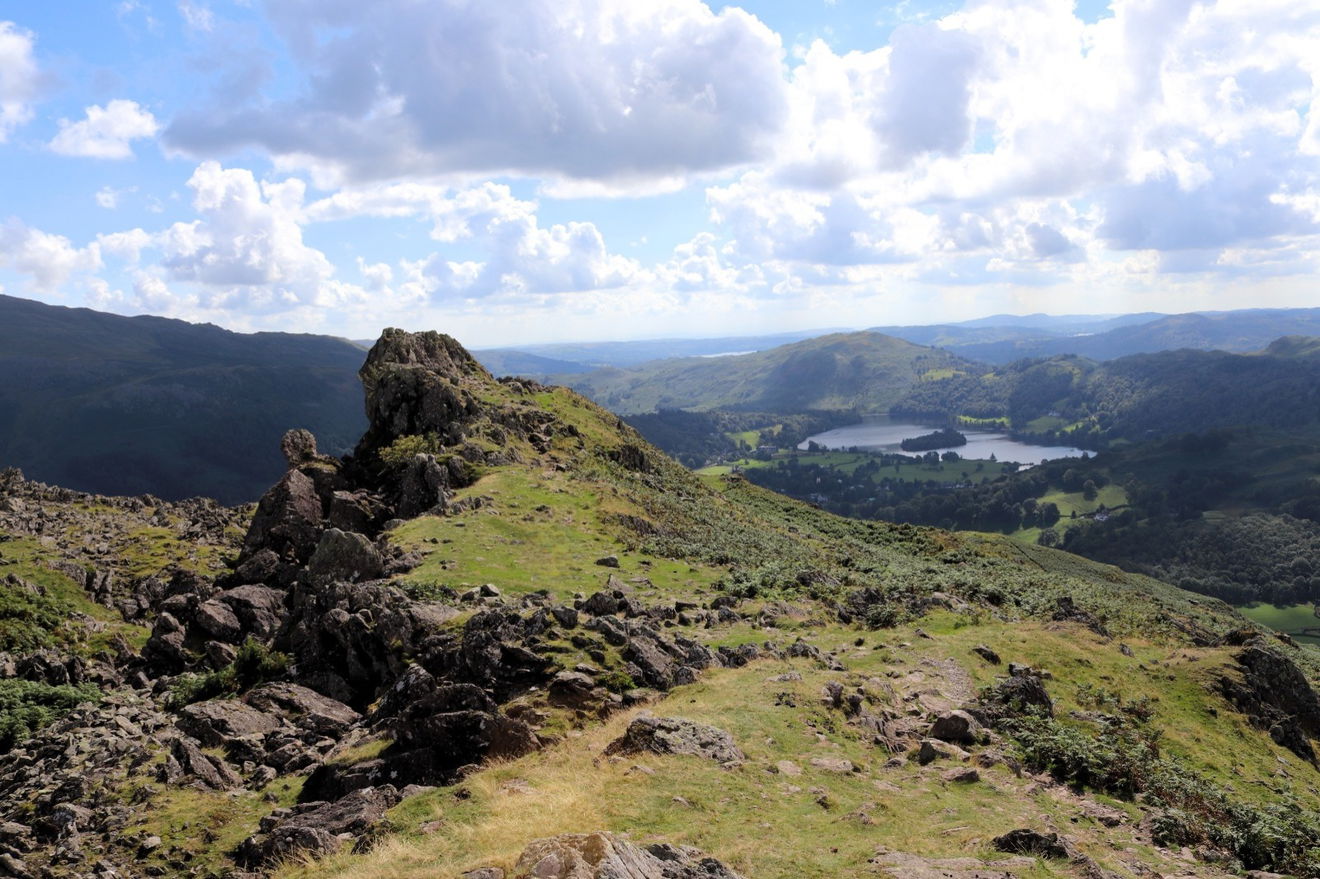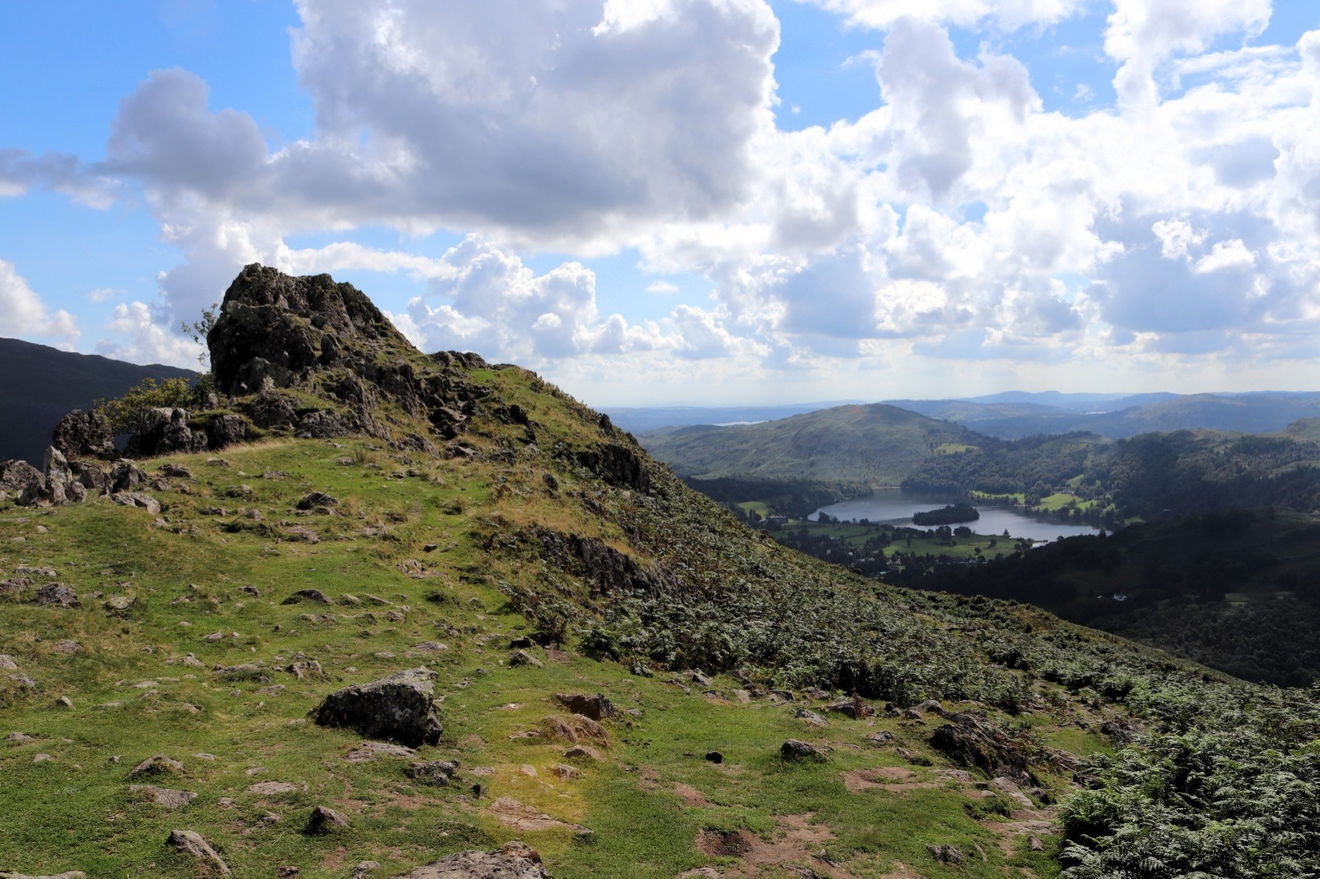 Another crag with a name and this one is called the Lion and Lamb.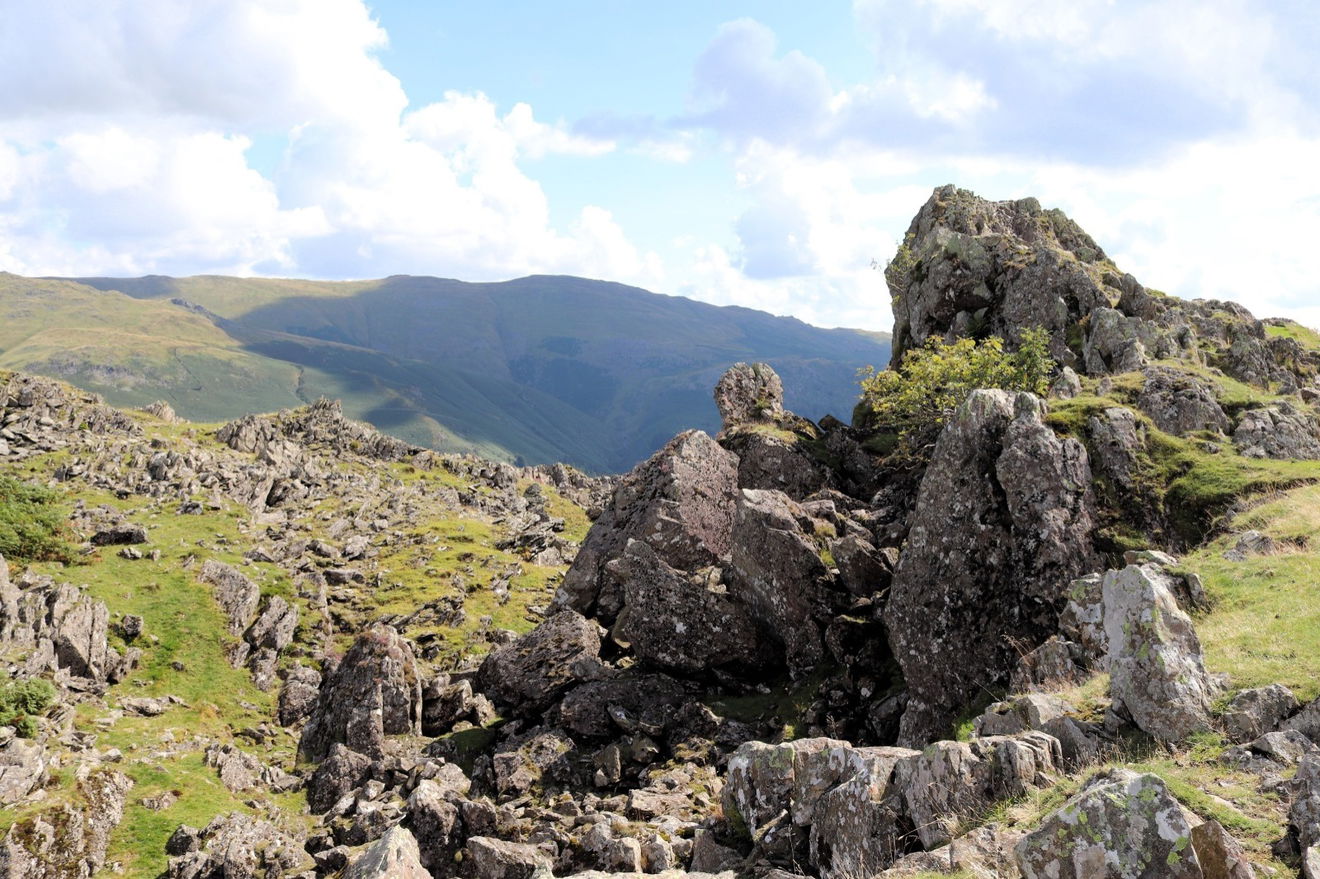 Just way too many things to take photos of. Bear with us.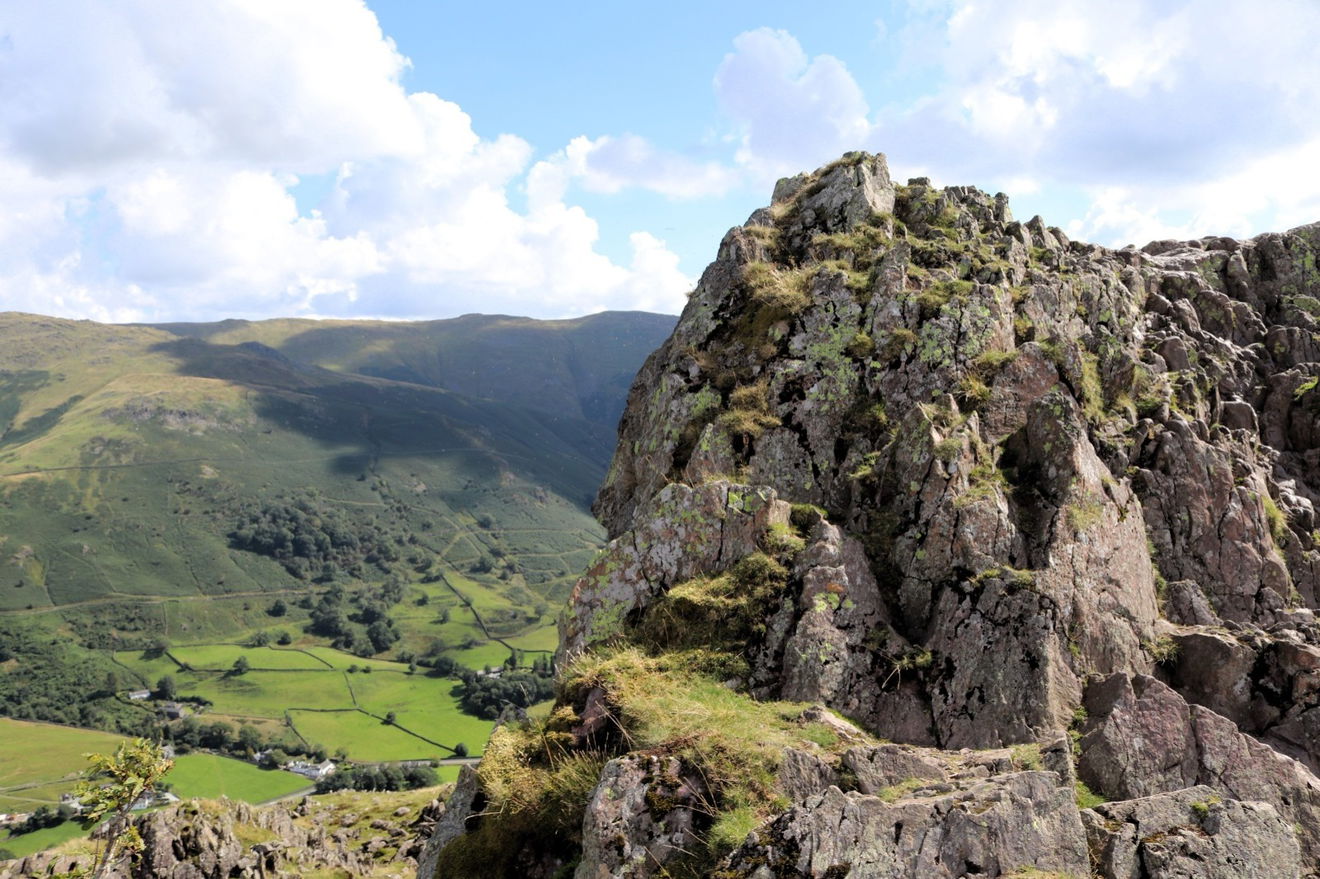 At the southen most part of the peak we get our first view of Grasmere Reservoir and it's such a stunning view we sit a while for our lunch and drink in that view.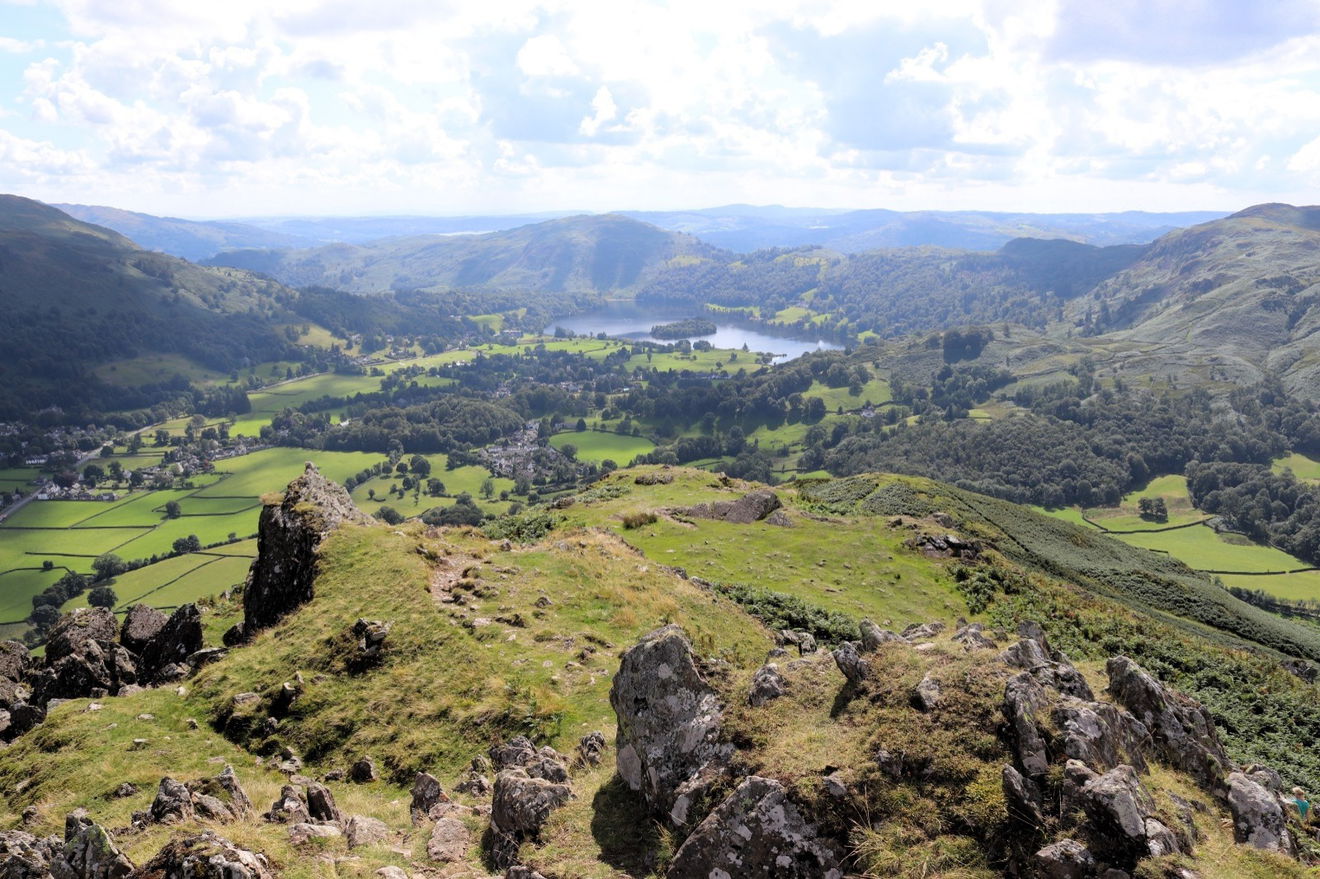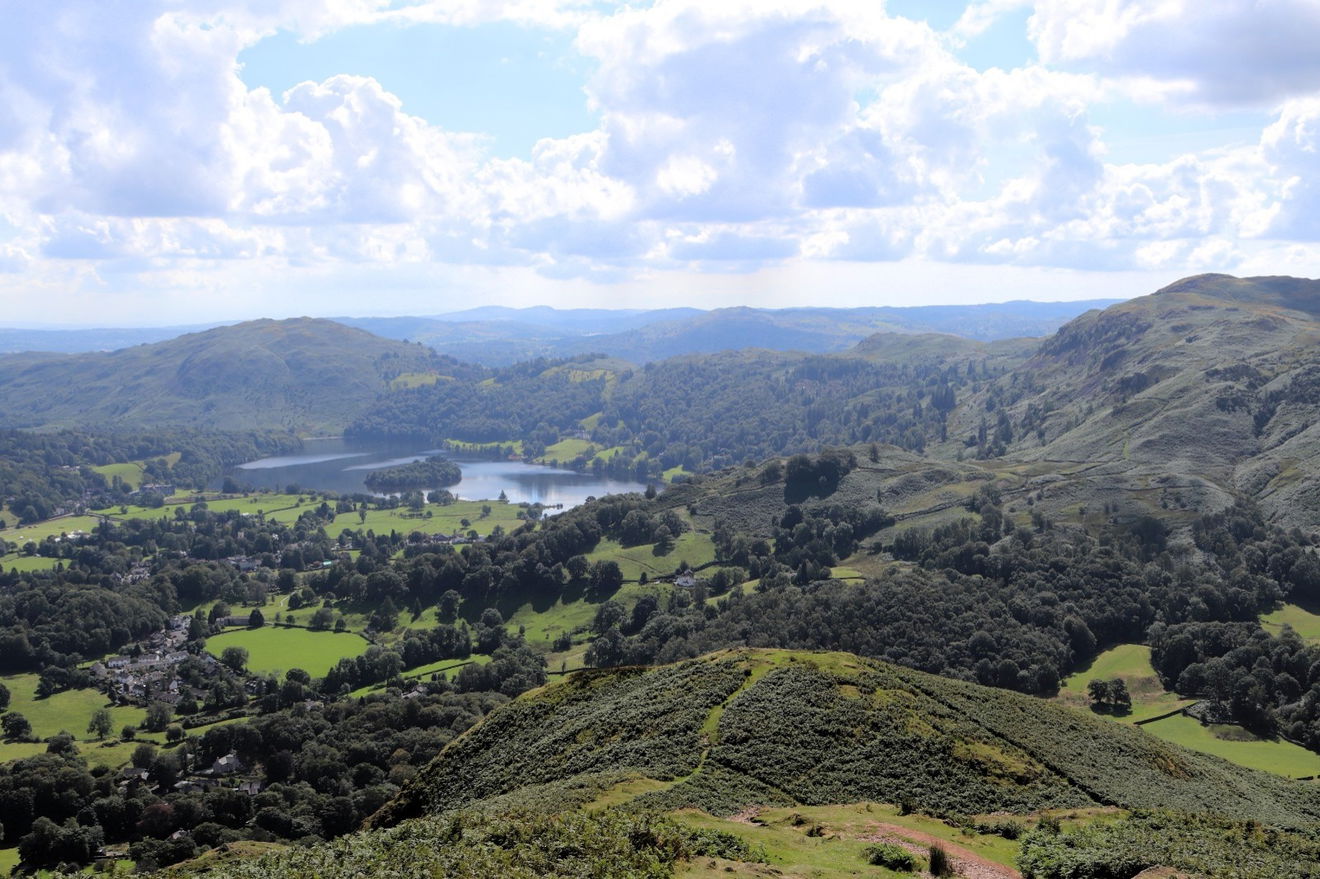 Then got Red5 out to take a selfie. It was a bit blustery at the top so just a quick snap before I brought him back safely from over the edge.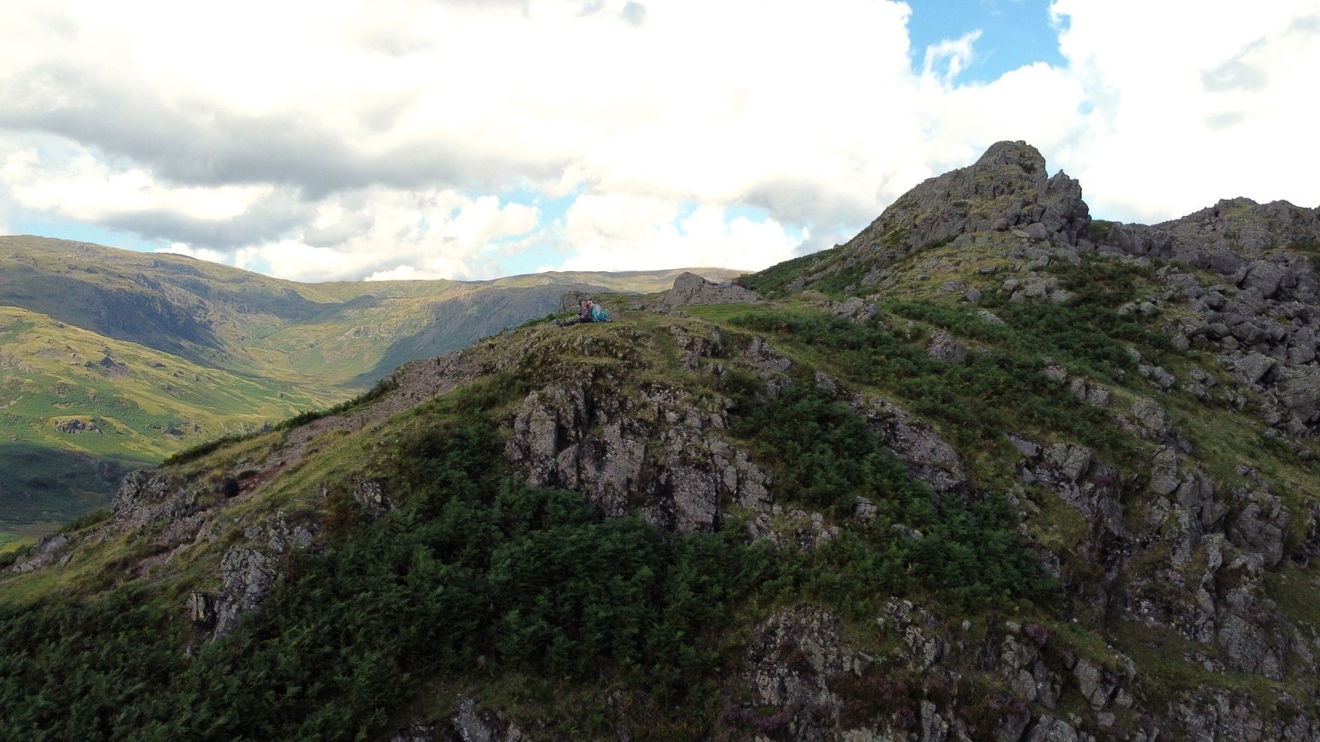 Then a little look west to Easdale Tarn.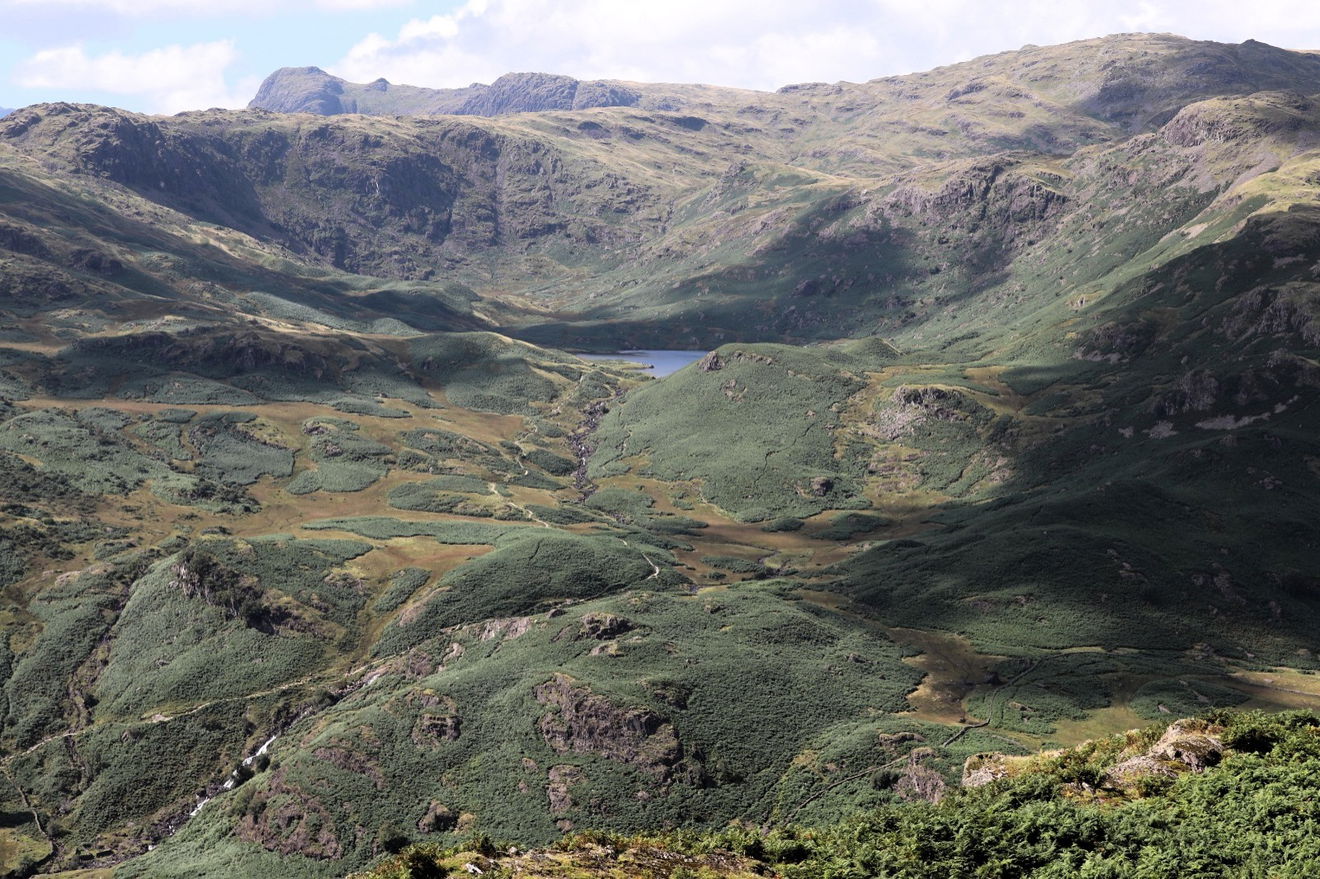 After the usual Fruity Malt snack and a Wagon Wheel, we traipse down the front of Helm Crag and then look back to check it out from this angle. Still mega.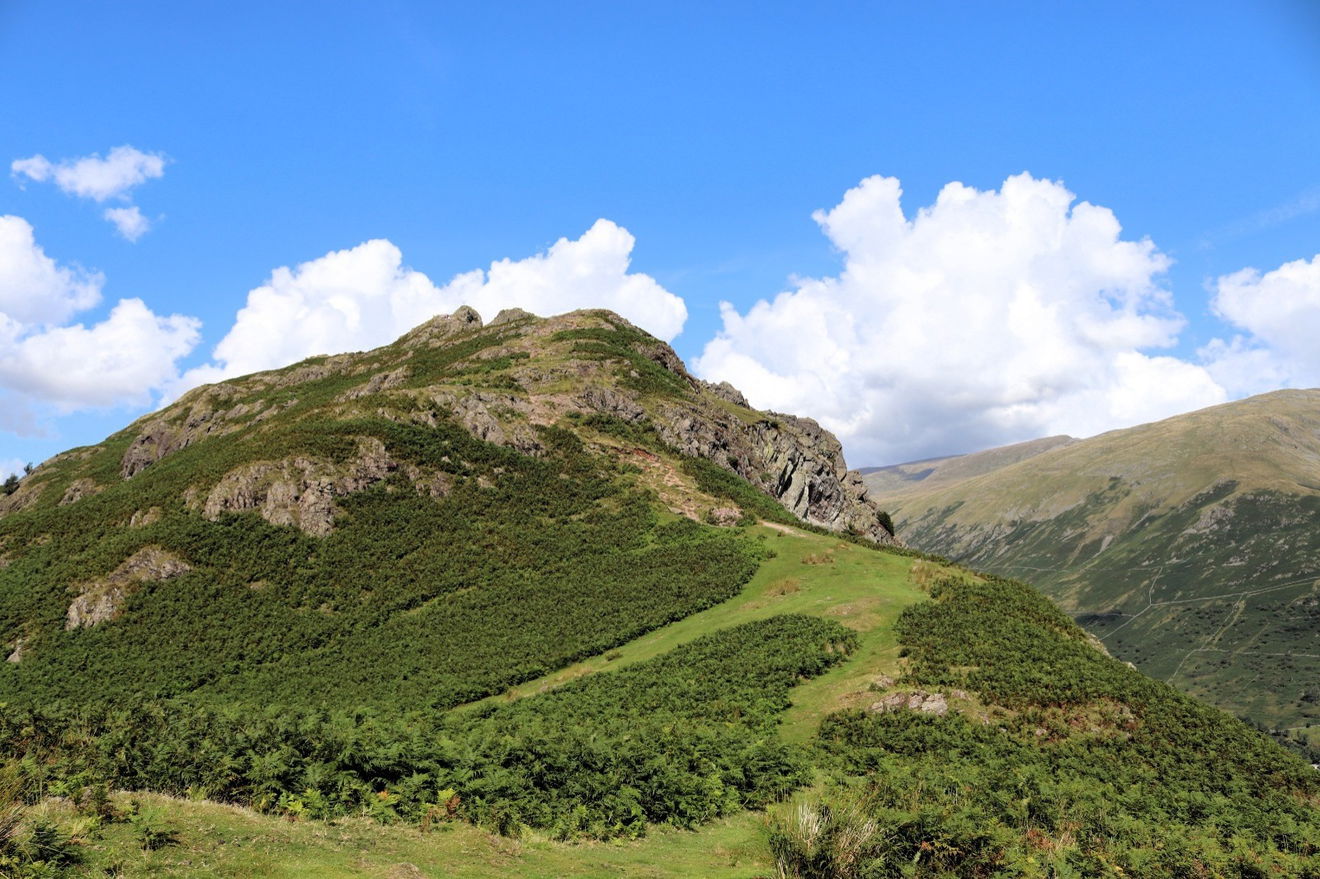 Some nice clear paths all the way down.
I still want to wander over there, but the answer is always a firm "No!"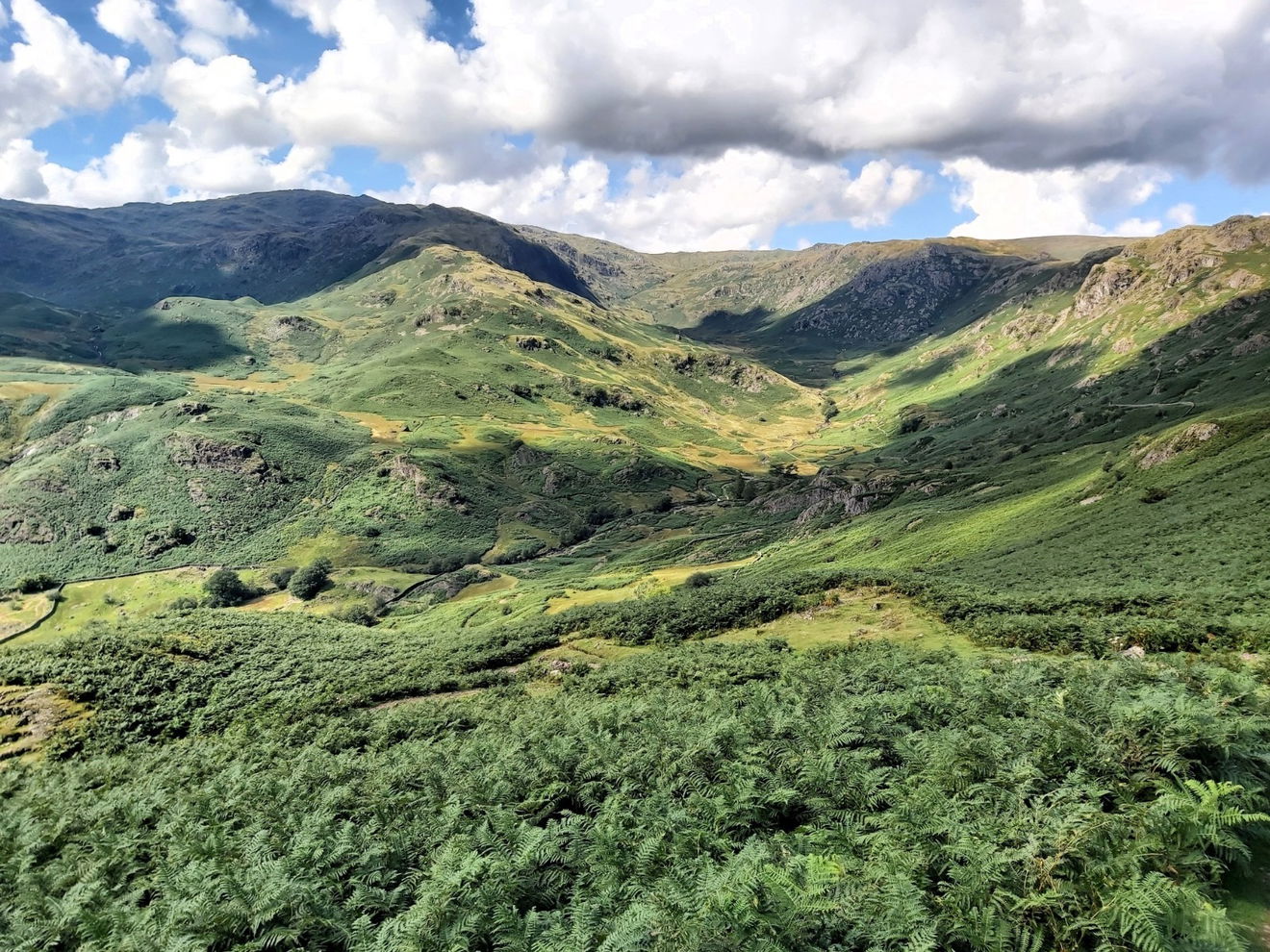 I have to make do with the glorious views as we make our way down and towards Grasmere.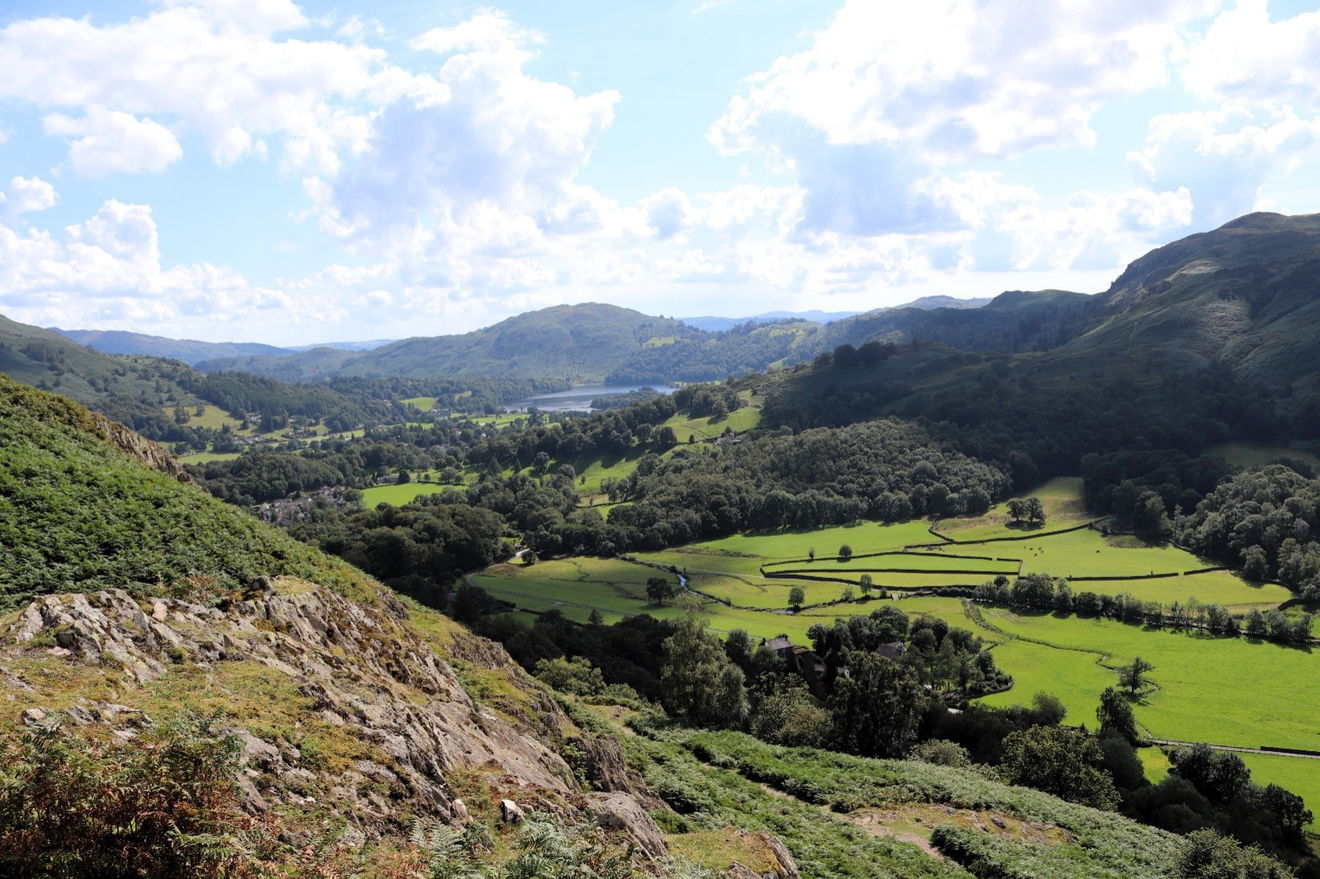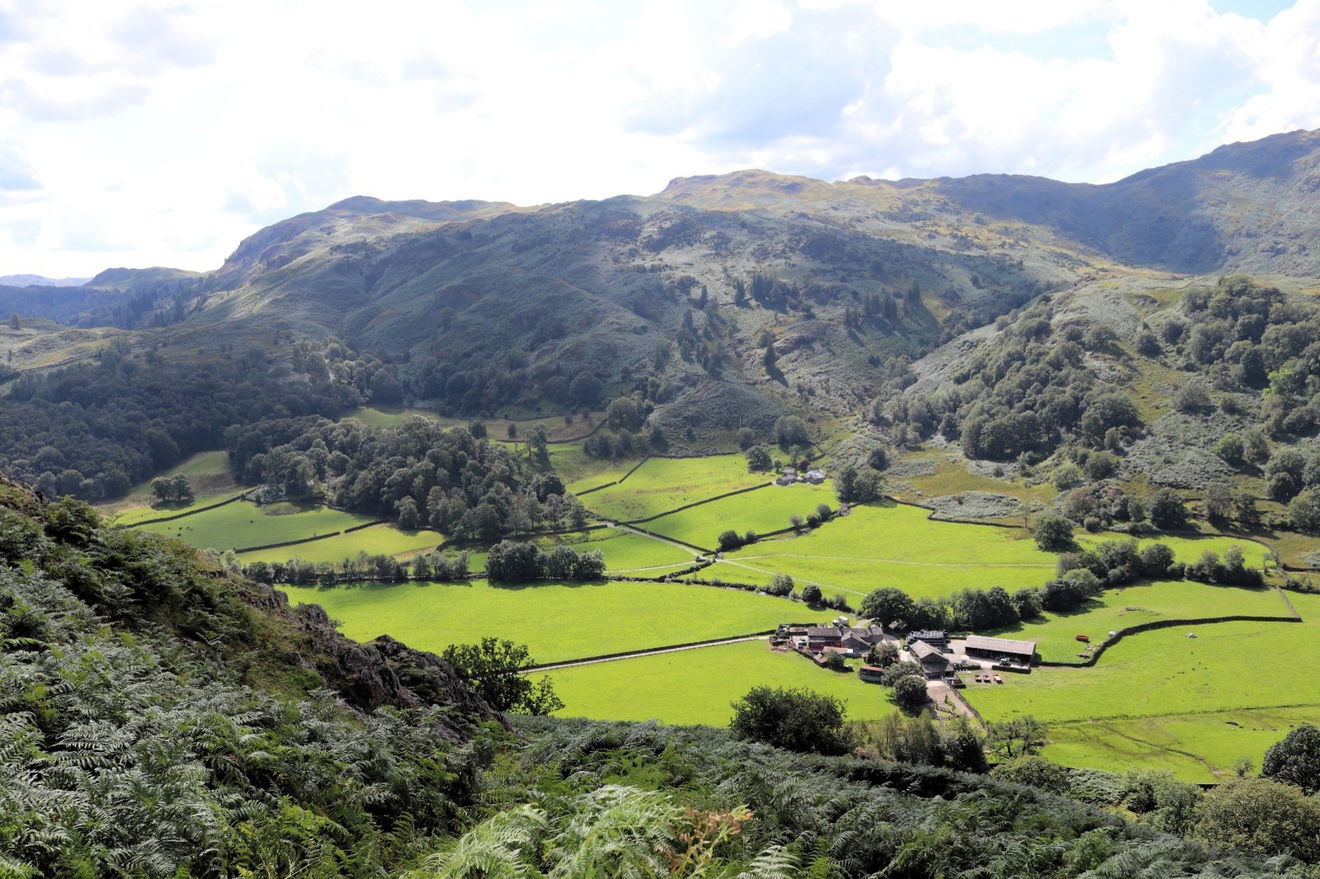 A scary sheep skull left on the gate post!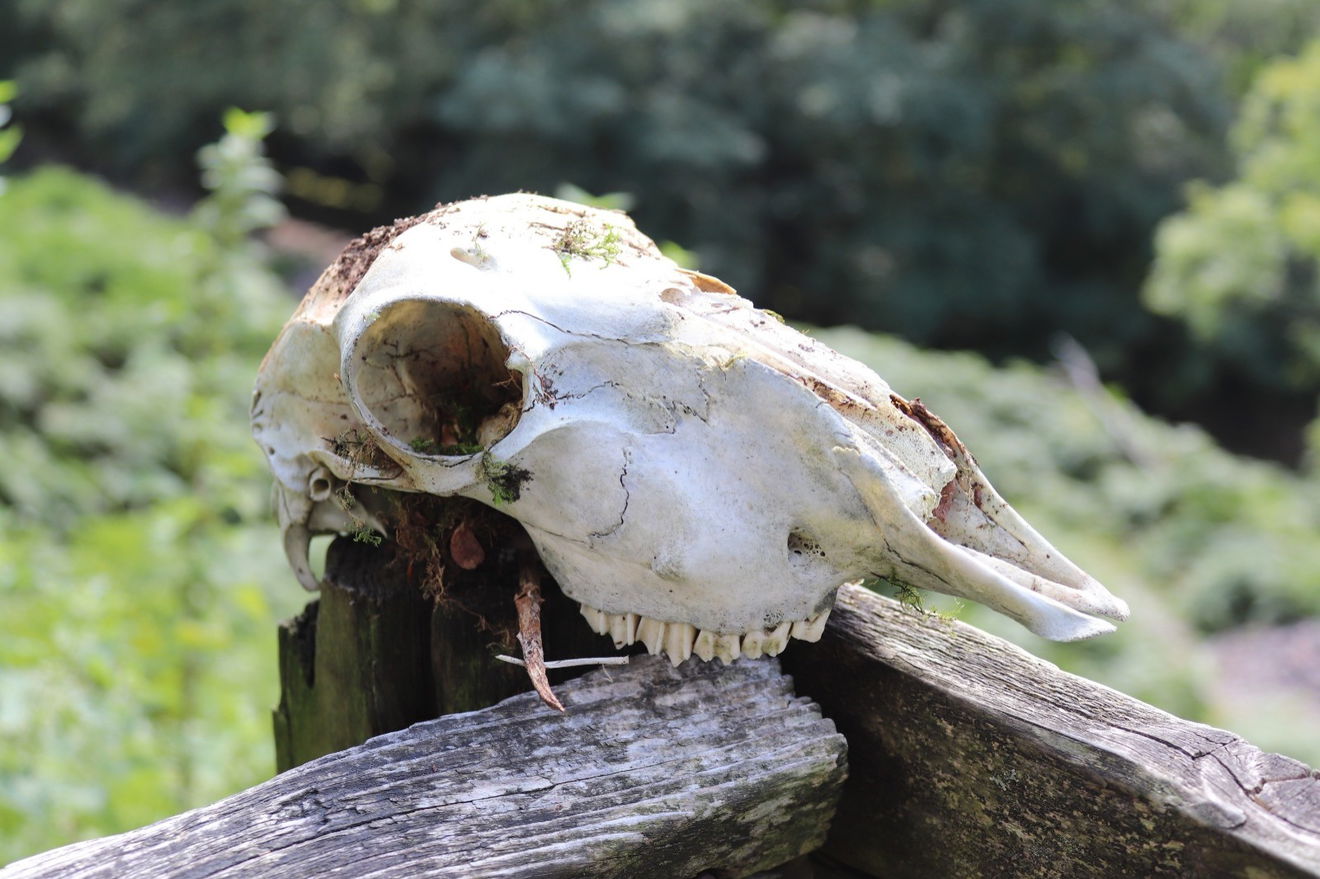 Then a memorial stone to Dorothy Wordsworth. William Wordsworth's grave is in the town centre and we visit there on the way back.
Down the bottom now and after a little diversion into Grasmere we make our way back to the outskirts and back to the car.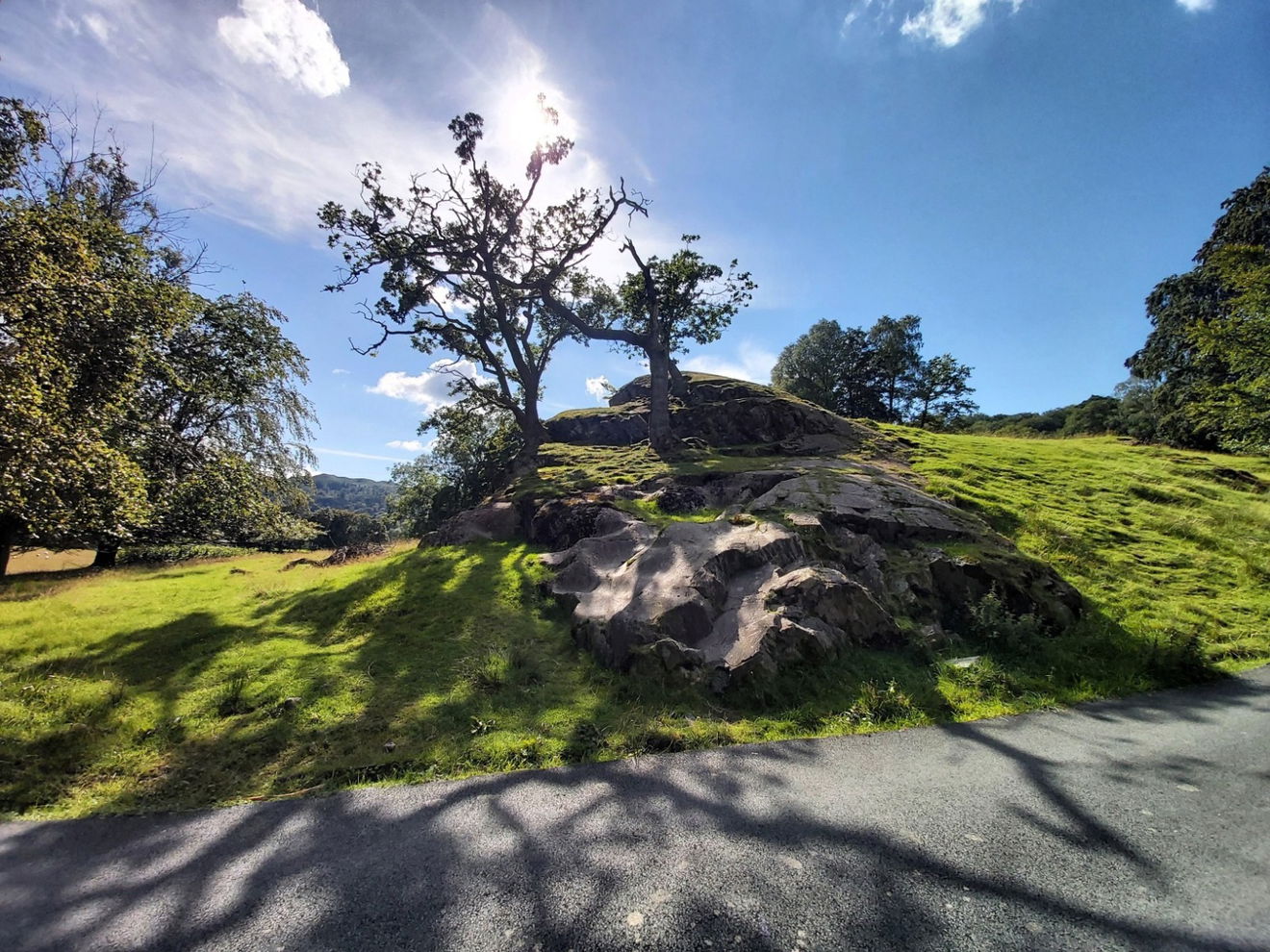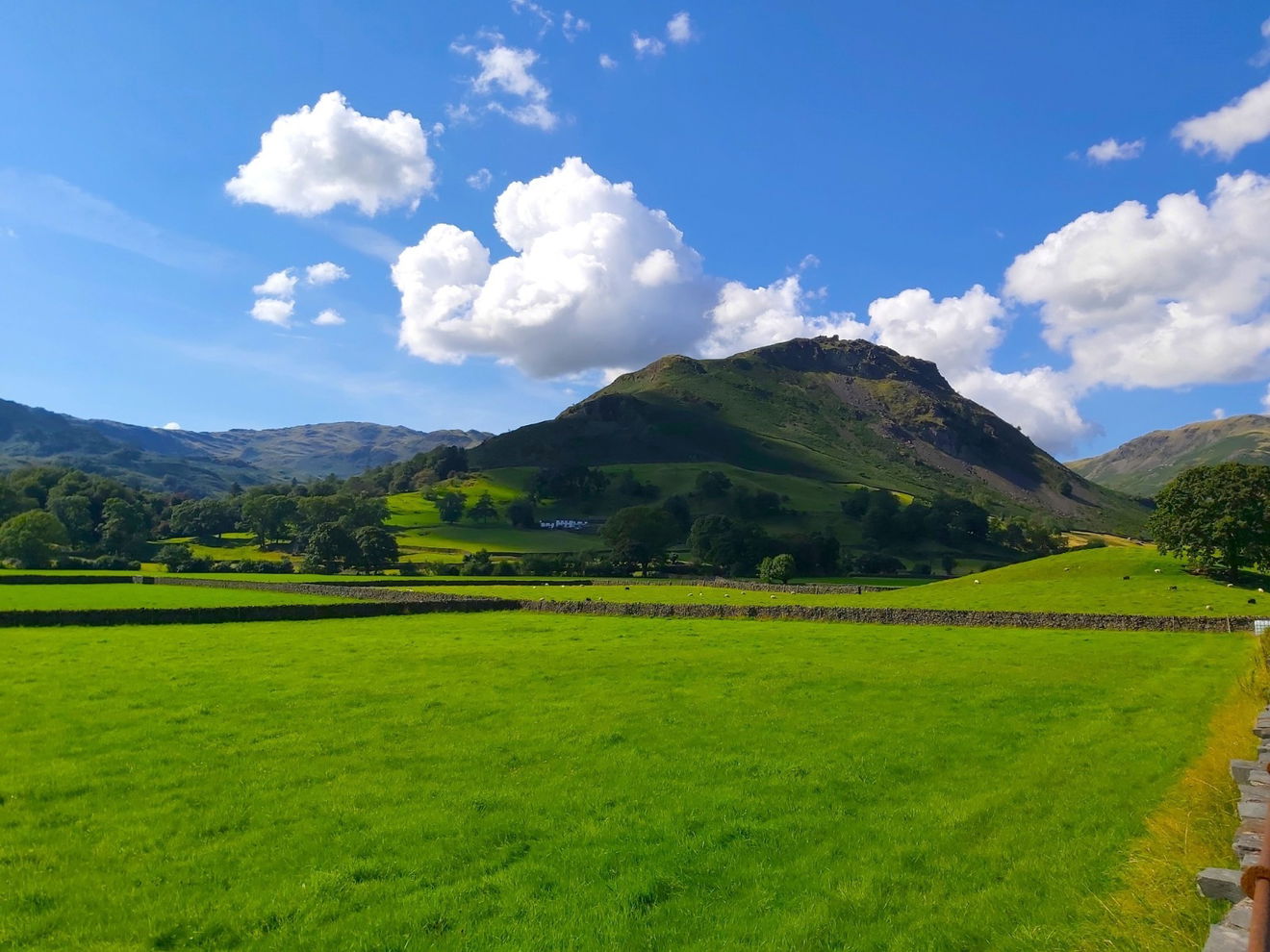 Another joyous walk and we wave goodbye to this little hump as we head to the pub so I can pay recompense in the form of several alcoholic beverages.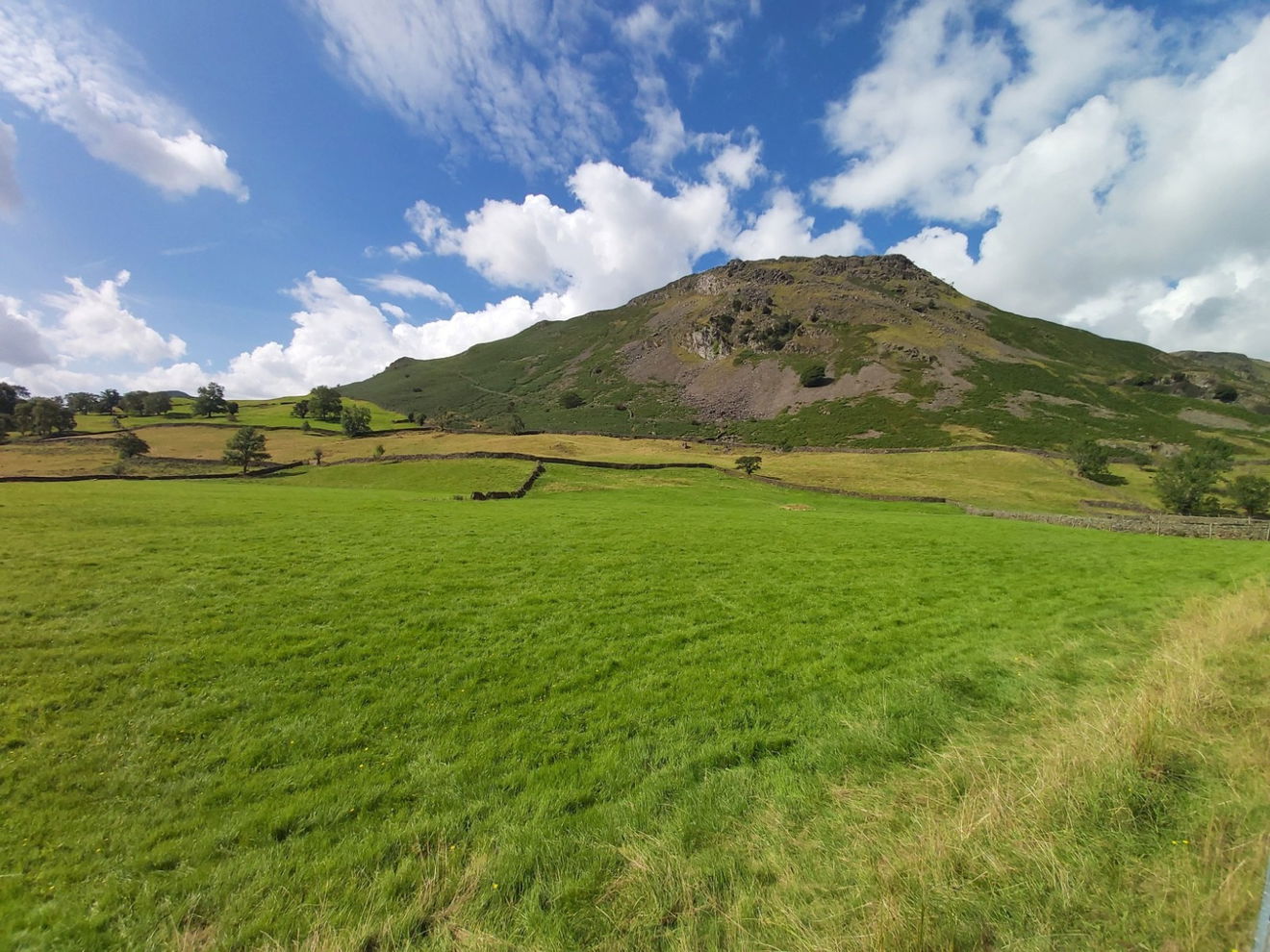 Where to Park For Helm Crag
Where To Park For Helm Crag?
What three words
You can either park in Grasmere or there is a huge layby on the A591 at the foot of the hill.
}
Contributed by Simon Hawkins
Thanks for checking out this place on the Fabulous North! I do enjoy a wander out in to the countryside trying to find hidden gems that not many people know about. You can't beat a rogue Pele tower up a remote hill or a mysterious stone circle or a stunning waterfall secluded in a forest.
More Walks from Simon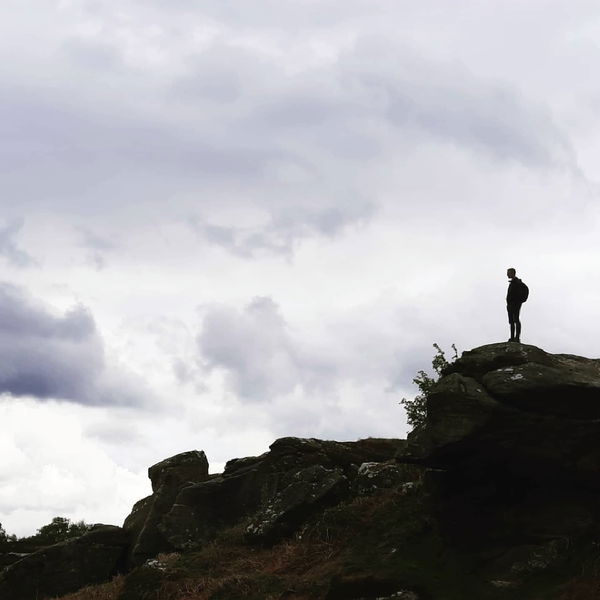 More Places In Grasmere
Find more fabulous places in Grasmere, Cumbria and if you know of a place we haven't listed, then let us know.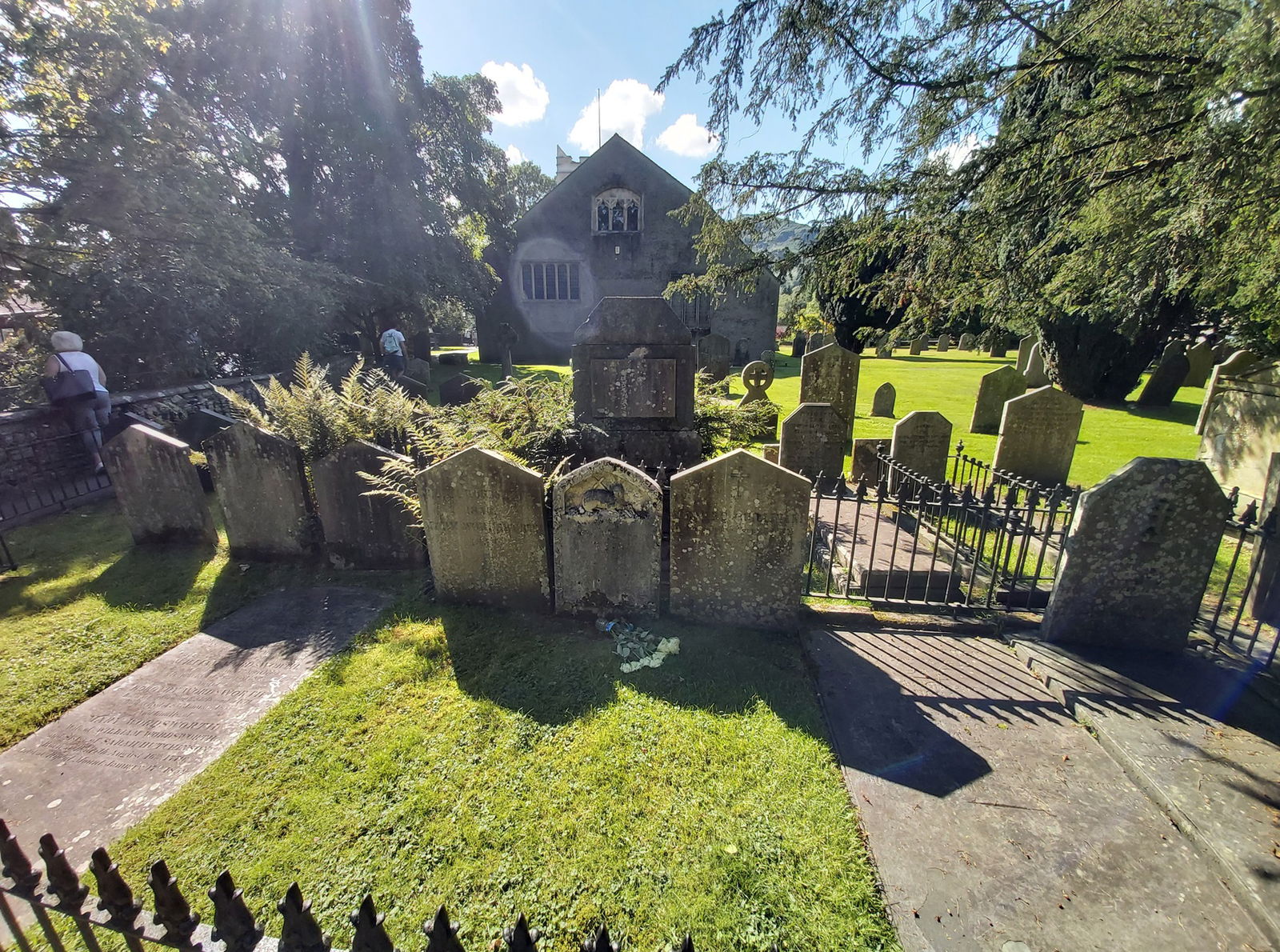 Wordsworth's Grave
Religious Place
Grasmere
Cumbria
The grave of famed Lakeland Poet, William Wordsworth.
Find Us On Facebook
We post all our new places daily on our Facebook Groups page, so join the group today and be notified when we add a new place.
Join Our Facebook Group