William Shakespeare Mural
William Shakespeare Mural
Art In Heaton, Tyne And Wear
A brickwork mural of William Shakespeare on the gable end of a house in Heaton.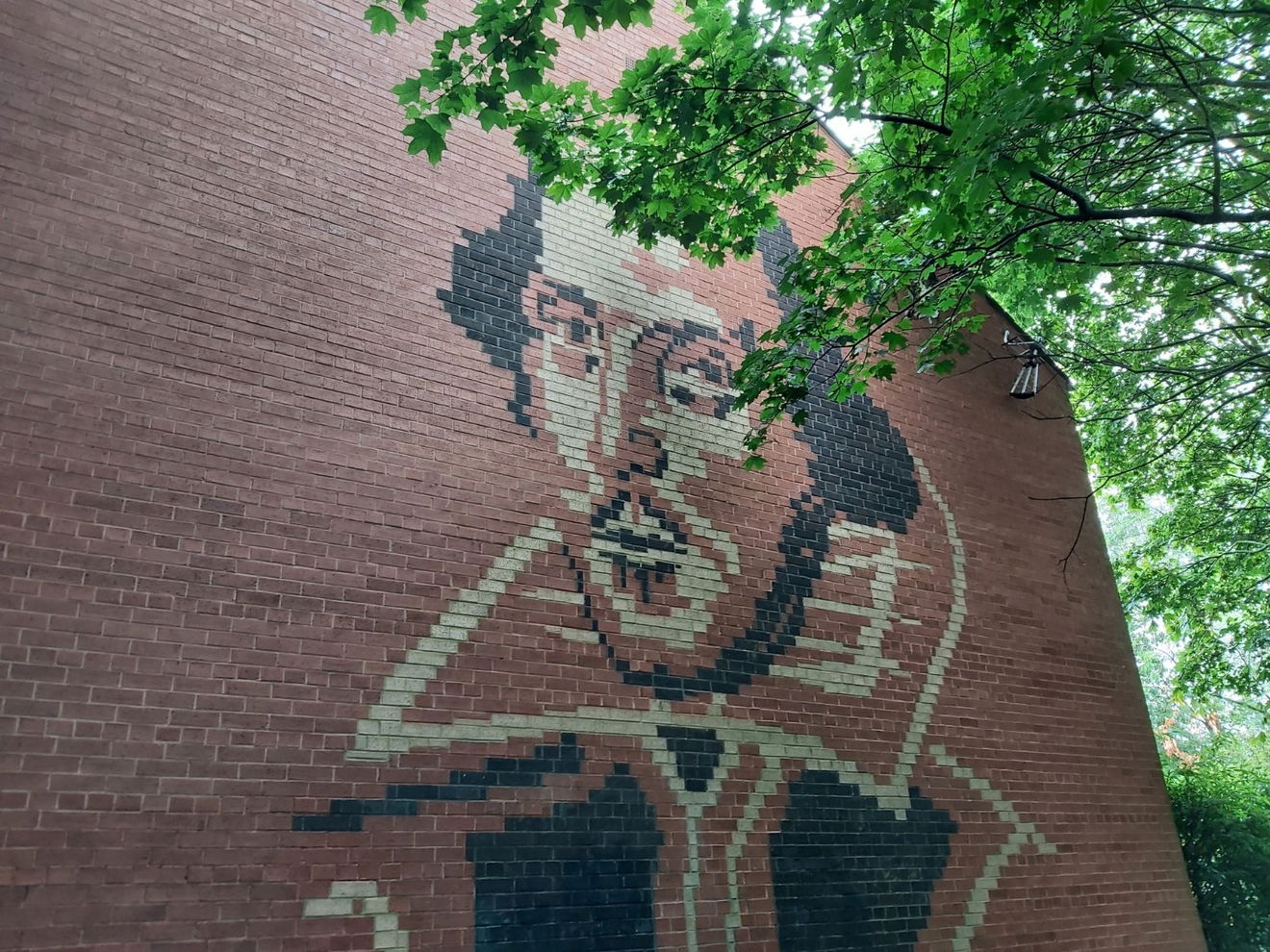 If you're a fan of William Shakespeare and are looking to take a tour of the places that are associated with the Bard, then you might think of Juliet's balcony in Verona, or Macbeth's Dunsinane Hill in Scotland.
But I bet Heaton in Tyne And Wear didn't pop up on your list. Down at the bottom of South View West in Heaton there is a mural of William Shakespeare on the gable end of number 47.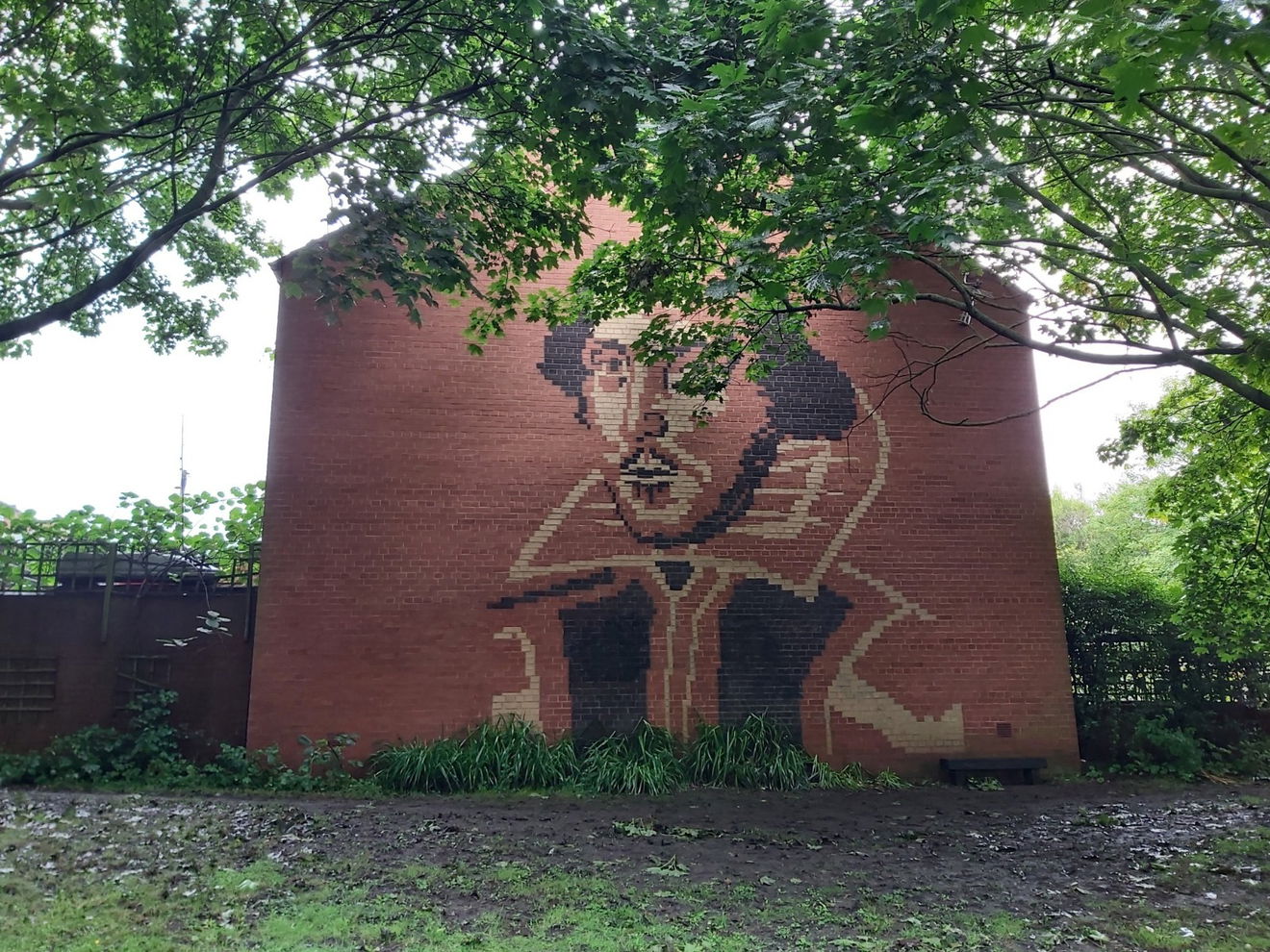 The mural is believed to have been crafted during the 1970s as part of the renovation efforts undertaken after the demolition of the south-western section of the street, which included tidying up the gable end.
Looking around the area there are so many street names that are inspired by Bill including Hotspur Street, Malcolm Street, Mowbray Street and five roads with the word Stratford. This may have been due to a chap called George William Stanley who was the lessee of the Tyne Theatre for many years. Stanley was a big fan of the Bard and in 1864 was keen to mark the 300th anniversary of Shakespeare's birth.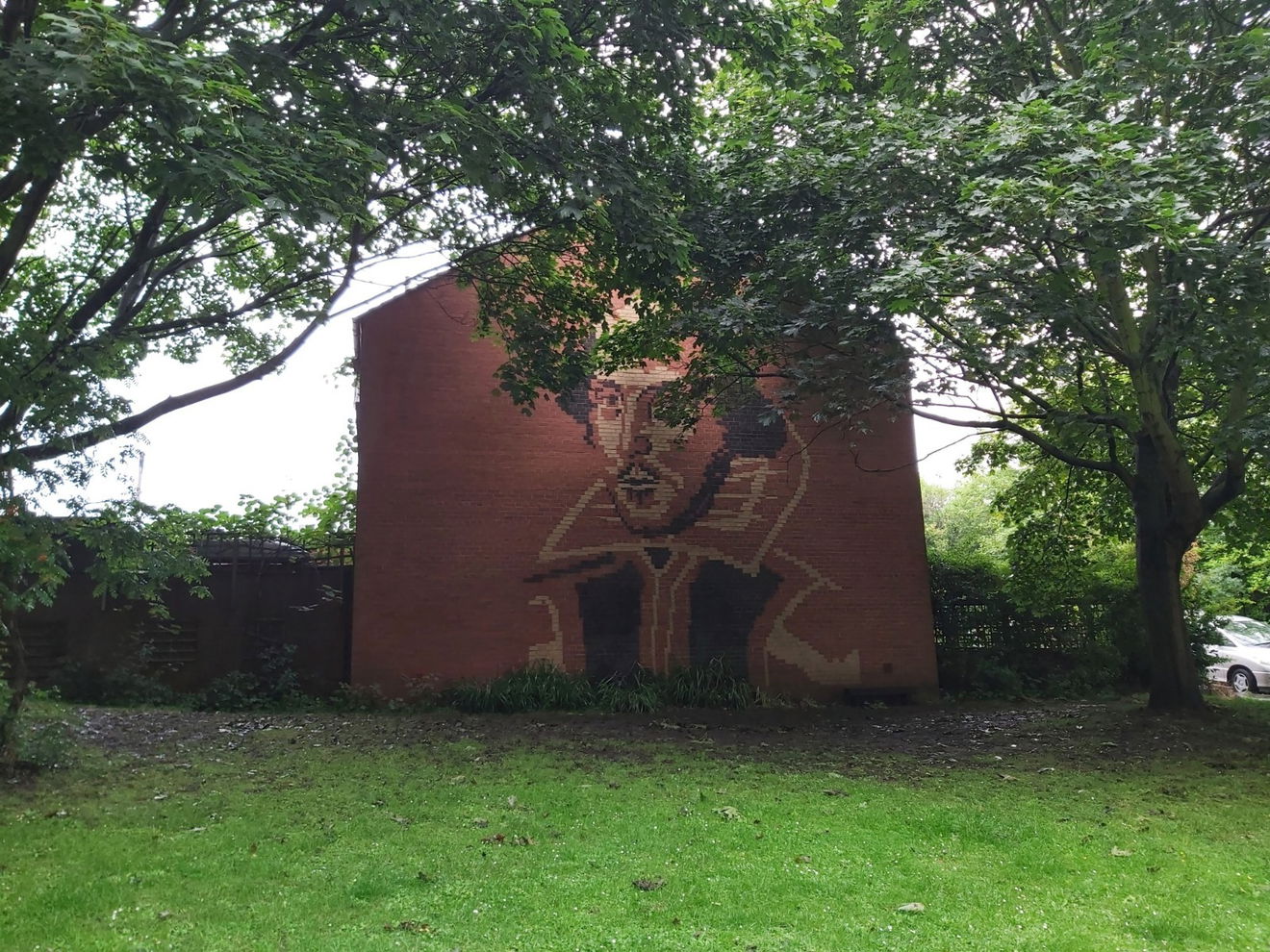 Stanley was a neighbour and good pal of Alderman Addison Lee Potter who owned this area. He wanted to create a community where people could live and work surrounded by the names of Shakespeare's characters in the hope that this would inspire the locals to learn more about Shakespeare's work.
The big tree stops you from getting a really clear photo, so maybe have a visit in the winter.
How To Find William Shakespeare Mural
Where To Park For William Shakespeare Mural?
You can park in the street right next to the mural.
Contributed by Simon Hawkins
Thanks for checking out this place on the Fabulous North! I do enjoy a wander out in to the countryside trying to find hidden gems that not many people know about. You can't beat a rogue Pele tower up a remote hill or a mysterious stone circle or a stunning waterfall secluded in a forest.
More Places from Simon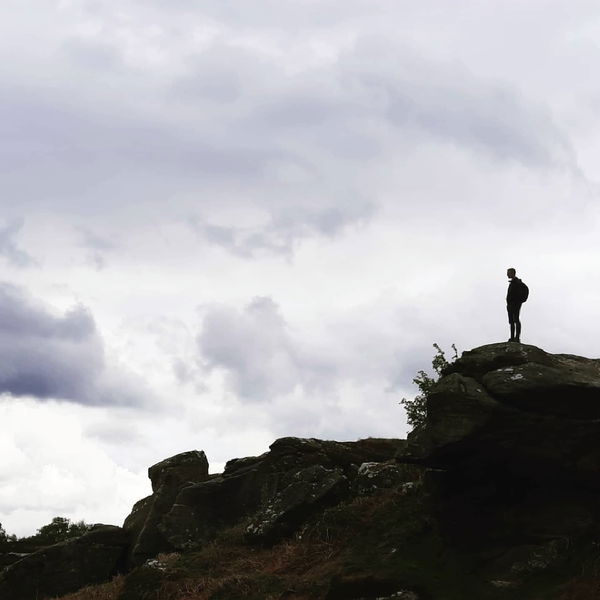 More Places In Heaton
Find more fabulous places in Heaton, Tyne And Wear and if you know of a place we haven't listed, then let us know.
Oh no! We couldn't find any more places for this area. Don't worry, we're adding new places all the time, so please check back again soon.
More Arts
So this art wasn't enough and you want more? Don't worry we have you covered.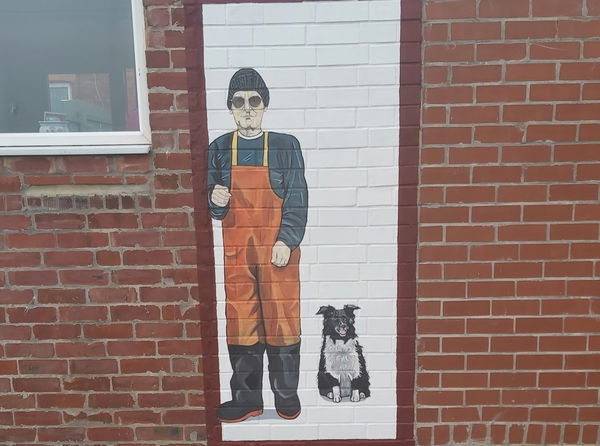 Fisherman Door Art
Art
Blyth
Northumberland
Fisherman and his dog daubed on the back of a wall at Blyth Harbour.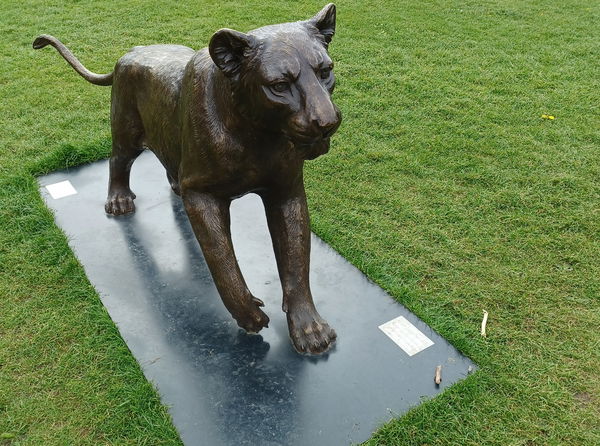 Born Free Lions
Art
Newcastle City Centre
Tyne And Wear
25 bronze lion sculptures by artists Gillie and Marc, temporarily on display in Exhibition Park.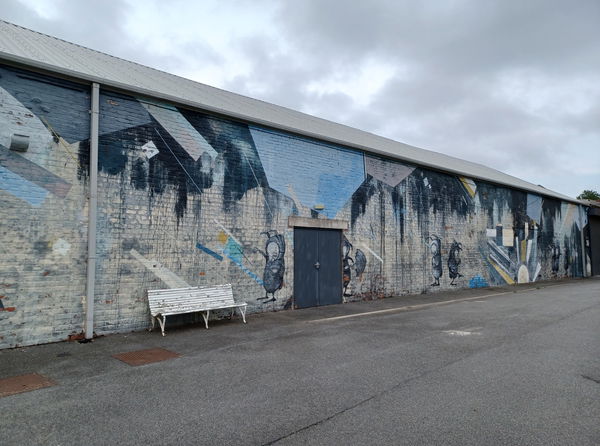 White Walls Project
Art
Newcastle City Centre
Tyne And Wear
A series of art installations created to celebrate the regeneration of the Hoults Yard estate between 2011 and 2020.
Never Miss A Fabulous Place
If you are afraid of missing out on all the fabulous places we post, or just want to be the first to know, then sign up to the Fabulous North.
Each week we will email you all the brand new places that we visit.
Sign Up To Alerts
Find Us On Facebook
We post all our new places daily on our Facebook Groups page, so join the group today and be notified when we add a new place.
Join Our Facebook Group