York Museum Gardens
Landscape
York
North Yorkshire
York Museum Gardens, Yorkshire.
Landscape In York, North Yorkshire
Over 10 acres of glorious trees, and plants with stunning romantic backdrops such as St Marys Abbey, The Hospitium, St Marys Tower, and the Roman Walls.
On a day out in glorious weather, I came across the York Museum Gardens by a happy accident. I recommend you set some time aside to visit if ever in York.
The gardens begin with The Yorkshire Philosophical Society, who formed in 1822.
Their aim was to gain knowledge and educate others on history and science. Lord Grantham (Not of Downton Abbey Fame though) in 1826 relinquished his lease on what was called Manor Shore area, which is where St Marys Abbey and its grounds are.
The Yorkshire Philosophical Society now had a place to pool all their artifacts and finds together.
The Museum Gardens were established in the 1830s along with the museum which will make a write up in its own right.
It borders the River Ouse to the south, Lendal Bridge to the East.
The Lodge House for the Gatekeeper was built in 1875/1876 by G Fowler Jones which replaced the old gatehouse. The lodge is a pleasing turreted and castellated gothic design and was more in harmony with the castle walls which are evident in many places.
The position of the lodge also affords a pleasant vista over the gardens. There had been a lodge keeper who also opened and closed the gates, but since the gardens became public in 1961 they were no longer required. The gardens and building were given to the City of York in 1960 who had covetous eyes on this site since Queen Victoria's Diamond jubilee.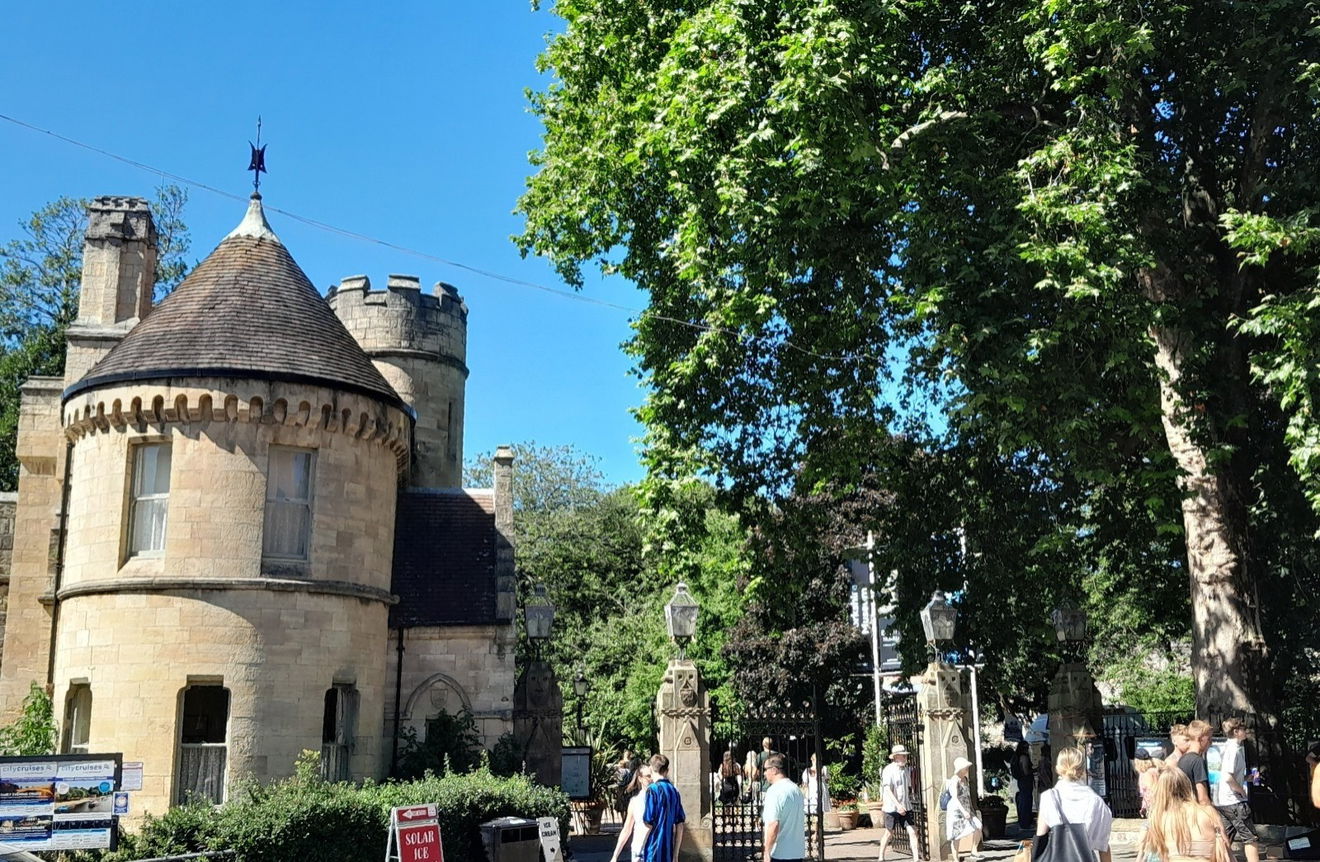 Society members had the use of the 10-acre site to create a botanical garden which was part of the agreement when purchased. They set about creating a wonderful resource that has become of prime importance.
It is now over 190 years old.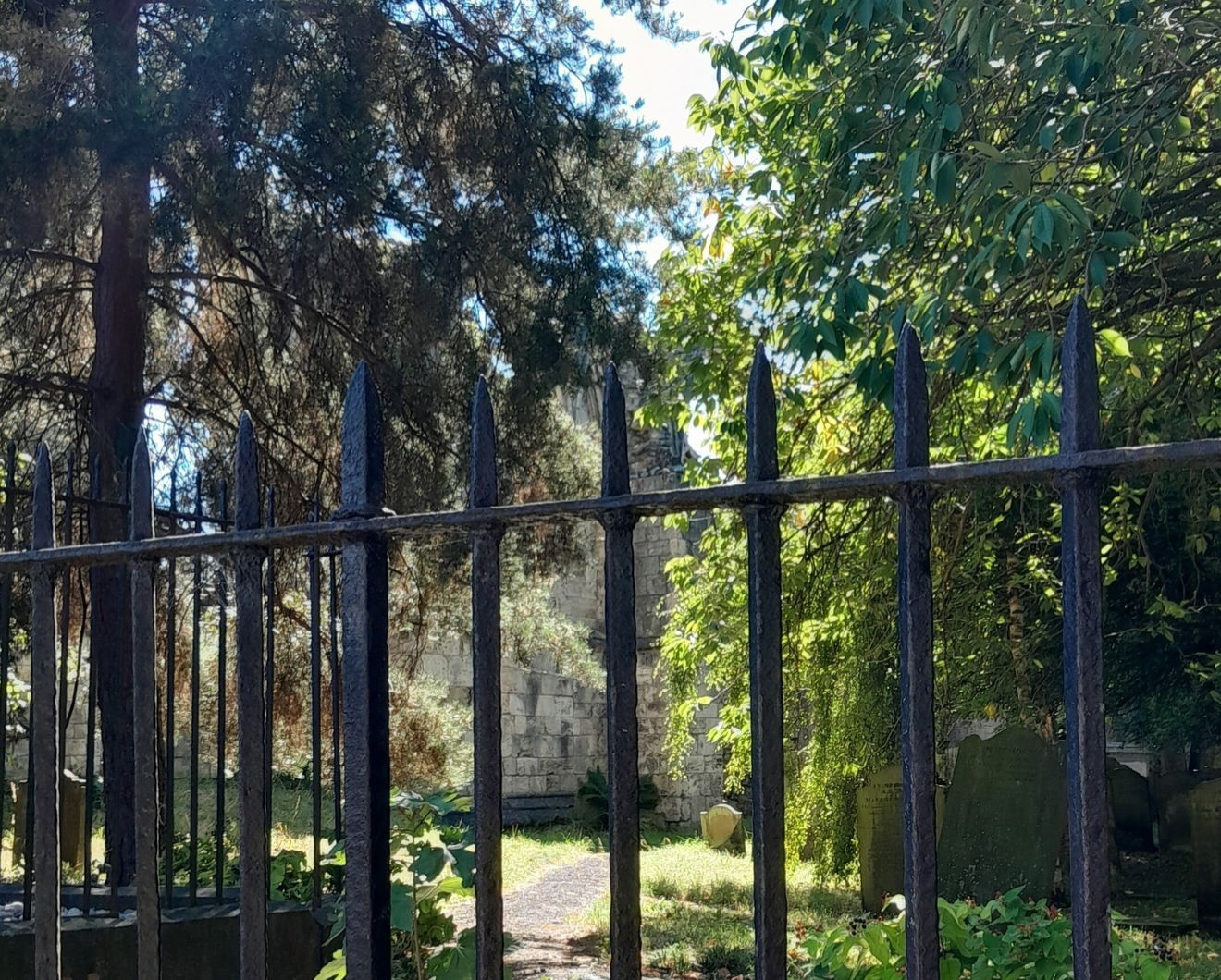 The gardens contain no less than 6 county champion trees, which according to the Tree Register are the largest of their species in Yorkshire.
Their age can be up to 150 years old.
The trees found here include - Fraxinus angustifolia 'Lentiscifolia', Pyrus elaeagrifolia, Carpinus betulus 'Incisa', Alnus glutinosa 'Imperialis', Tilia cordata, Fagus sylvatica 'Miltonensis'.
Look out for the rare Tansy Beetle which is a metallic yellow and green delight. In 2012 a batch where released here.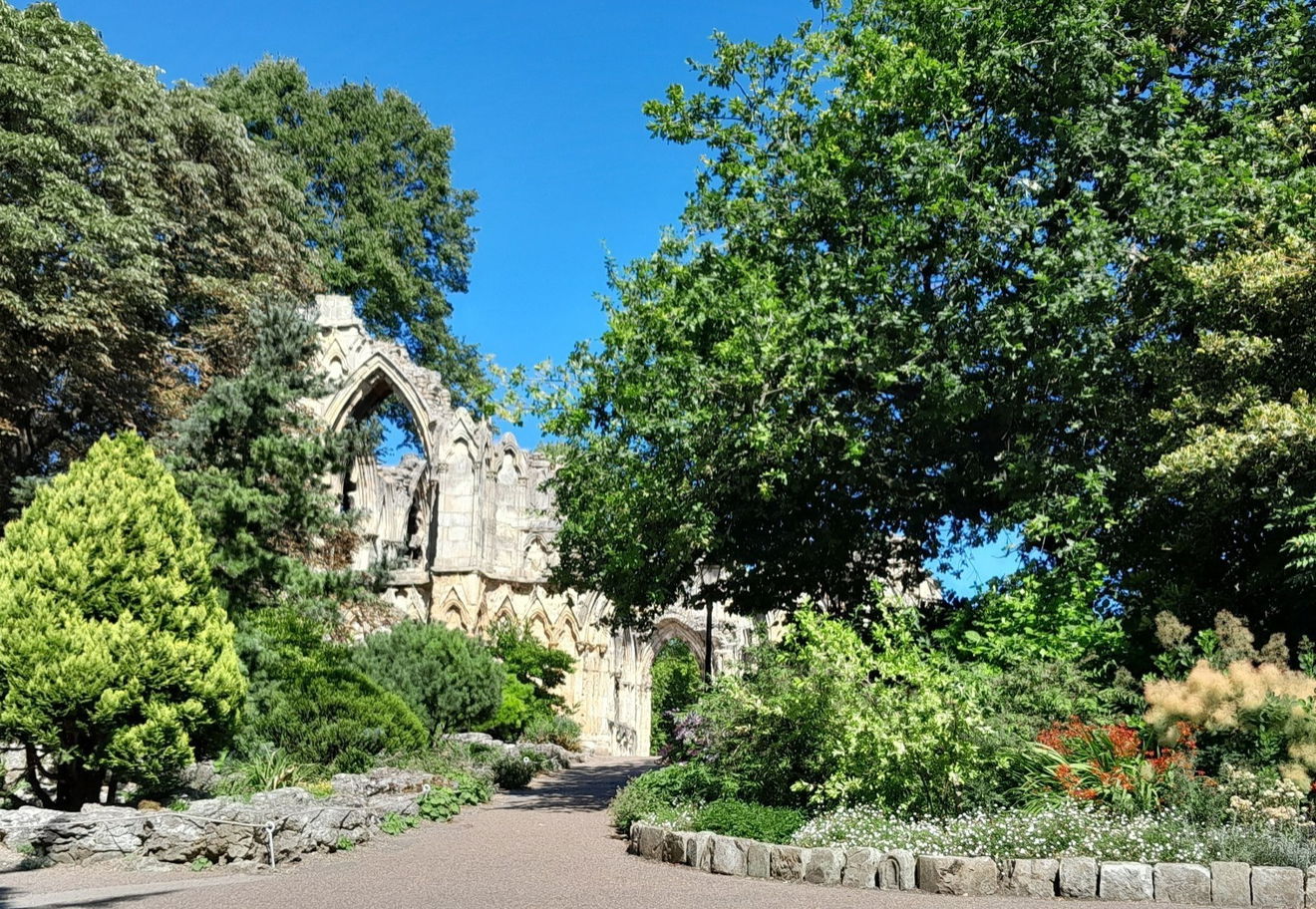 There is an edible wood, started in 2015 consists of fragrant herbs such as mint, Mint, Marjoram and Thyme. There are bushes of Redcurrants, and vegetables such as Rhubarb, Sea Kale and Jerusalem Artichokes.

There are Medlars too! The small tree (Mespilus germanica) has fruit which are best when allowed to go soft/rotten which is known as bletting. a small tree closely related to the Apple. It was a popular fruit in Elizabethan times.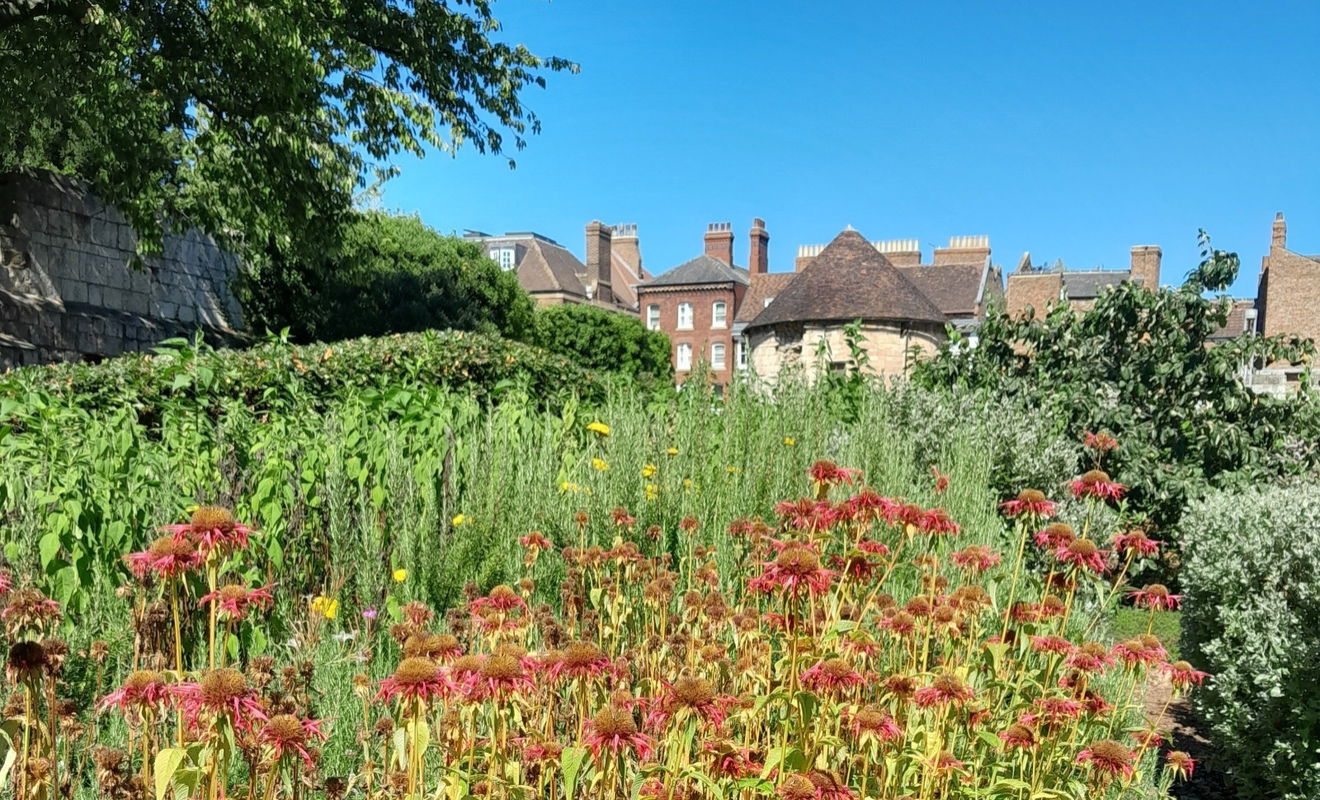 This part of the garden overlooks St Marys Tower which was built in the 14th century. This was once part of the defensive wall rather than the main city wall.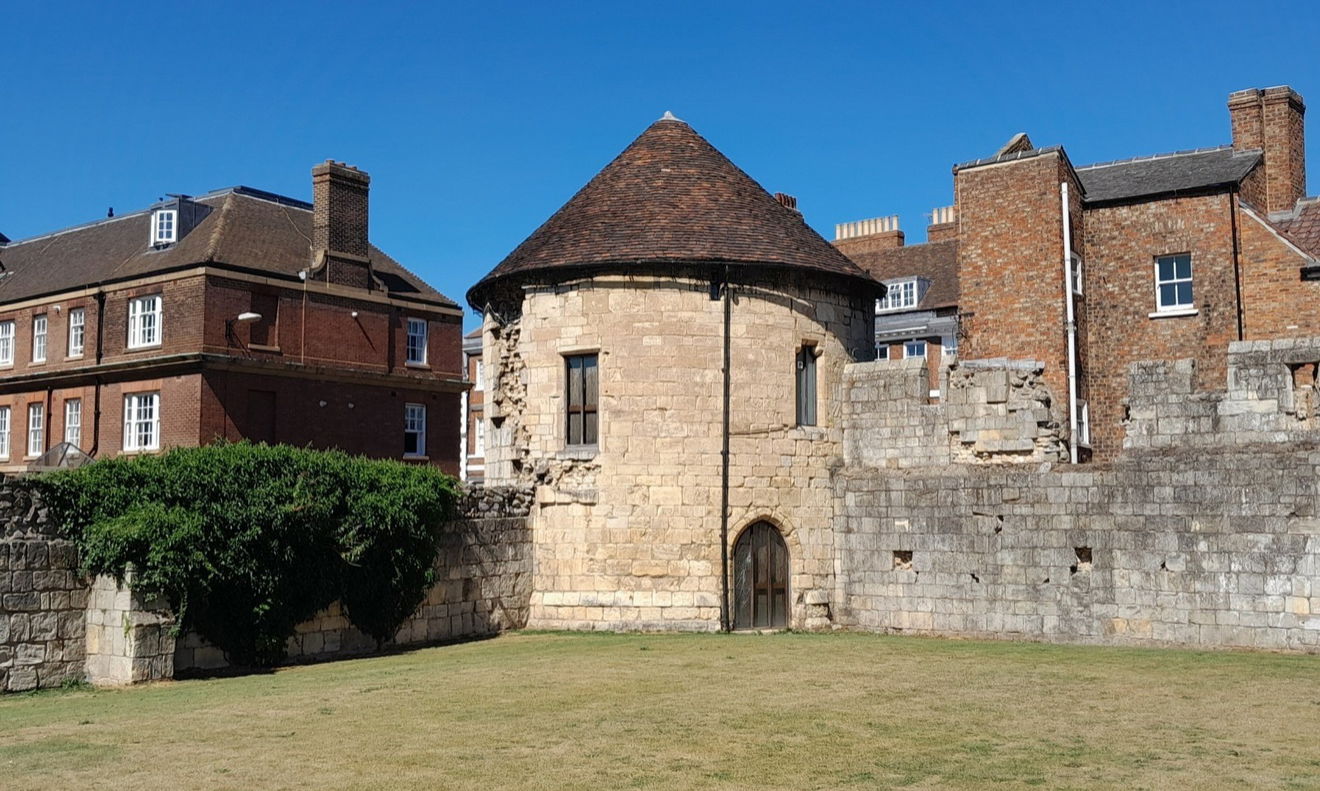 It has a pleasing rotundness complete with a tiled turreted roof, but suffered damage from the Siege of York in 1644.
On the other side, you have to walk the long way round to it, unless you can scale the 8? feet wall! On the corner of Marygate and Bootham (not quite the cricketer), there is one on Blighty's iconic phone boxes, which makes a nice tourist snap.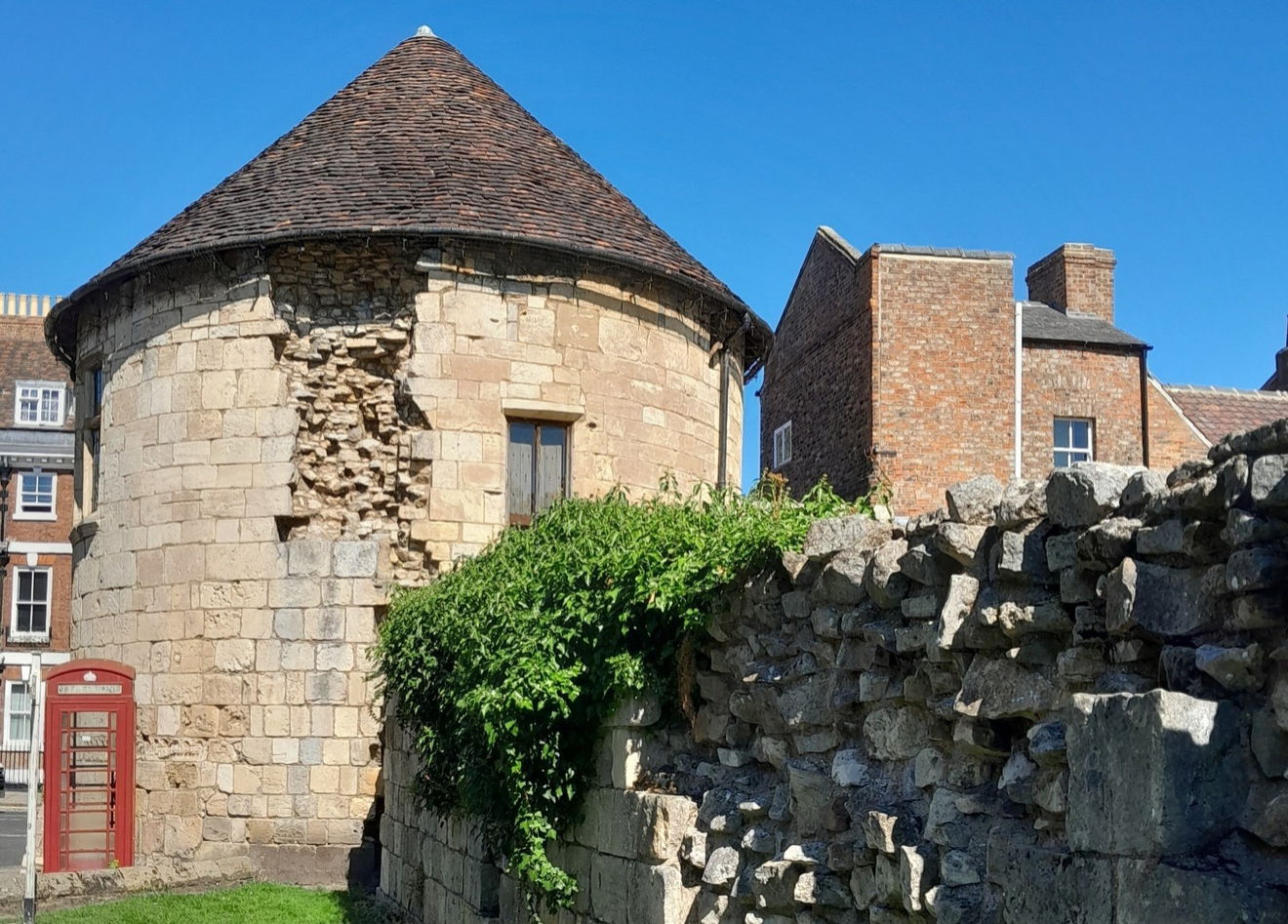 The Roman walls within the garden have a few noteworthy attributes. The Multangular Tower (to the left in the photo below)is the western corner of what was the Roman fortress Eboracum.
The name Multangular comes from 1683 and describes the 10 sides.
It was originally built in the 4th Century consisting of 3 floors and housing a siege engine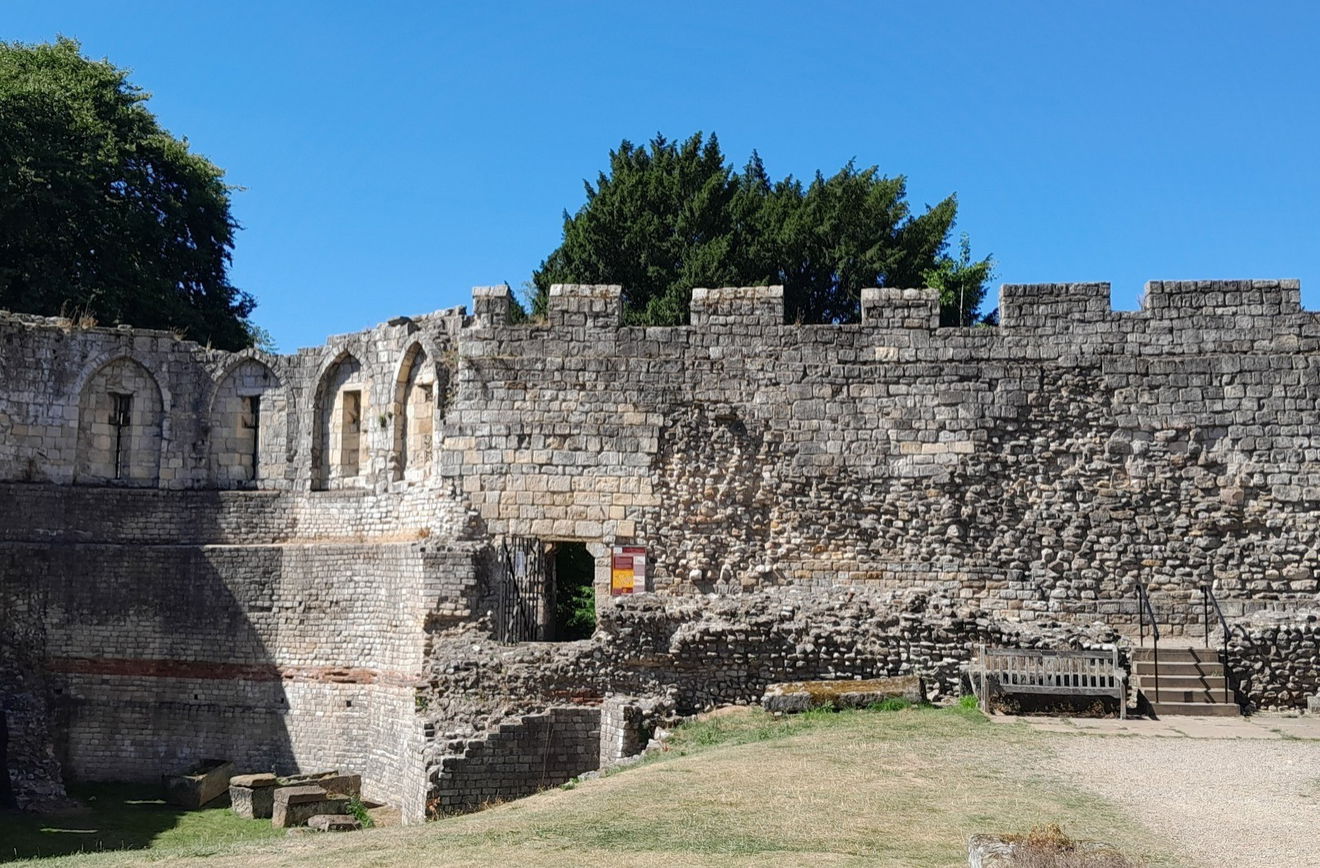 There is an Anglian Tower which is a conundrum as there is no proven evidence as to its use. It possibly dates from the 7th to the 9th Century. It was only discovered in 1839 when workmen were digging drainage tunnels.
The workmen also found a large haul of Roman coins.
The walls had many repairs during the medieval age and suffered during the Civil Wars from 1642 to 1651.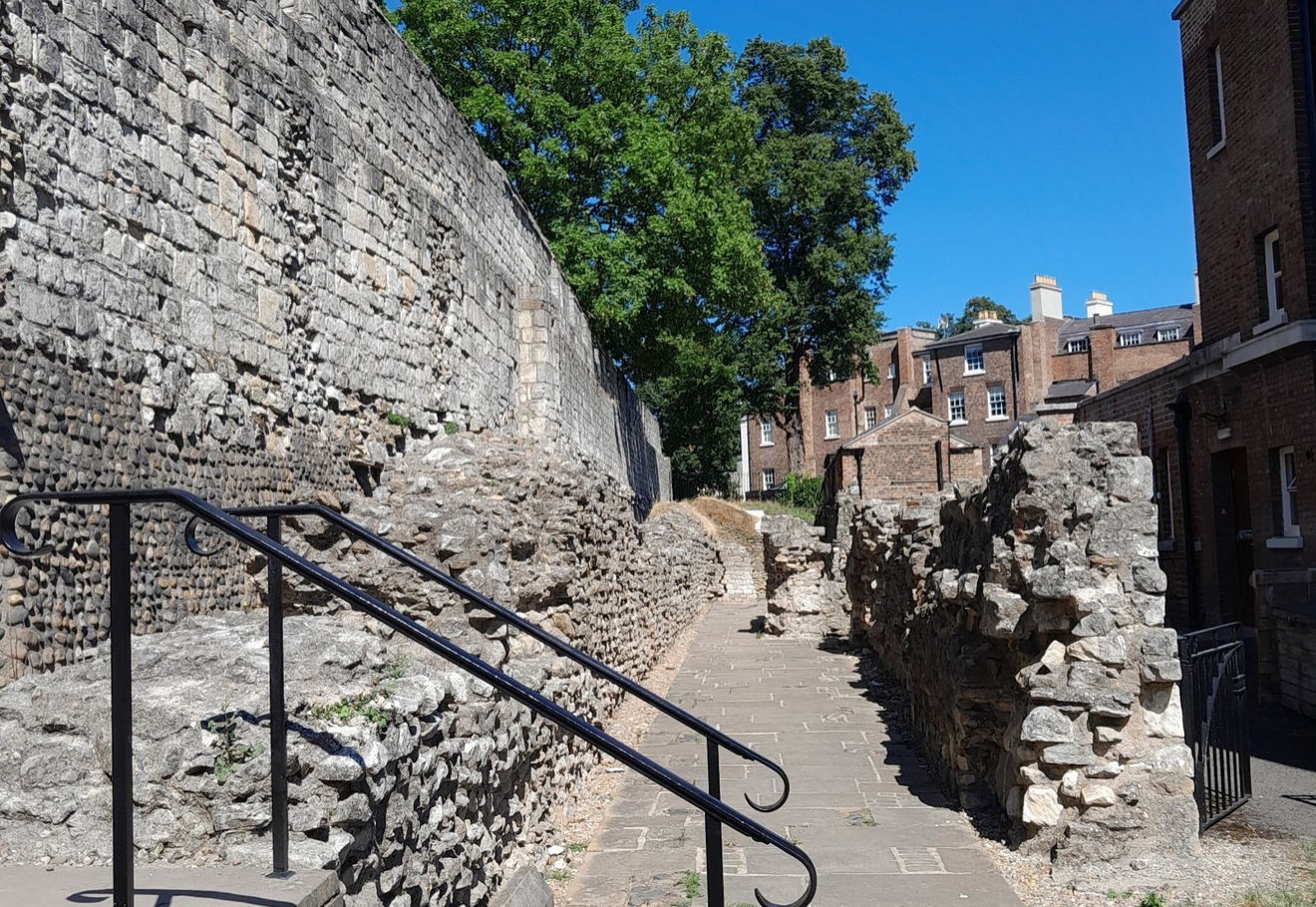 St Marys Abbey is such a romantic setting, and I guess the ideal backdrop for open-air theatre.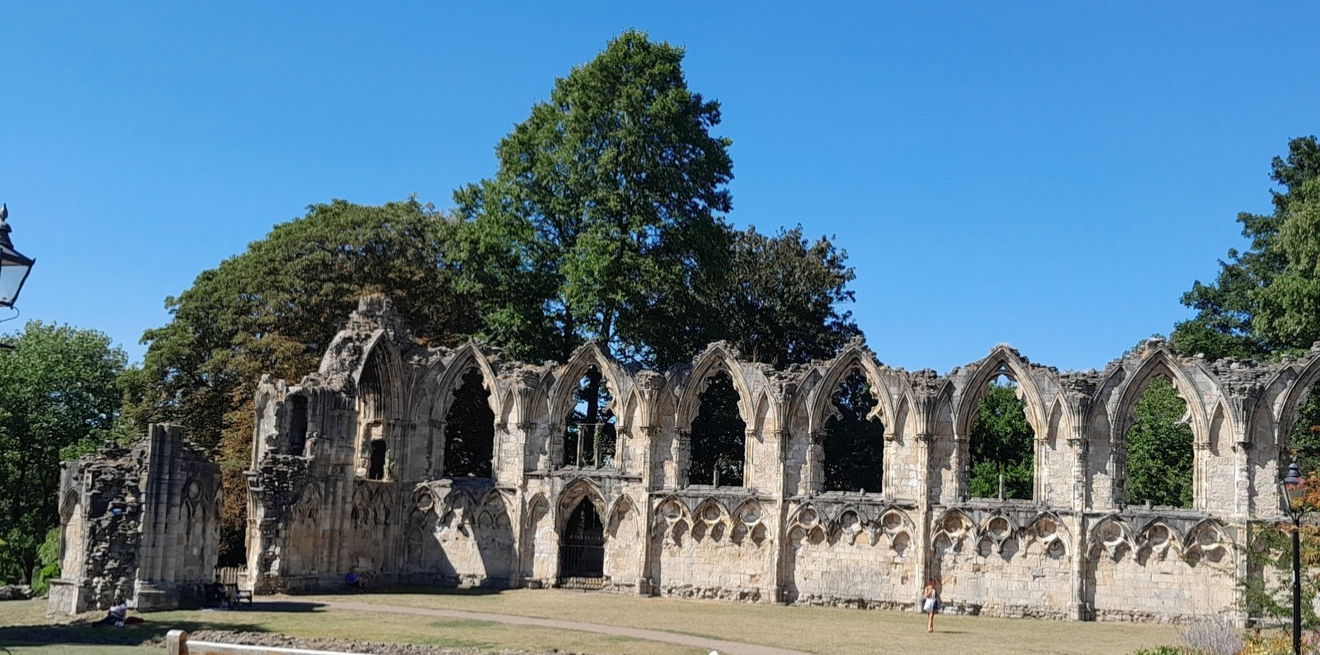 The site started in 1055 with a modest church. After the Norman conquest, a group of monks from Whitby took it over and pleased King William Rufus who gave them more lands in 1088.
These are Benedict monks and who would have thought that the monks argued? Well, they did, because some monks did not adhere to the strict Benedict Rule which revolves around working, praying, modesty, and being nice.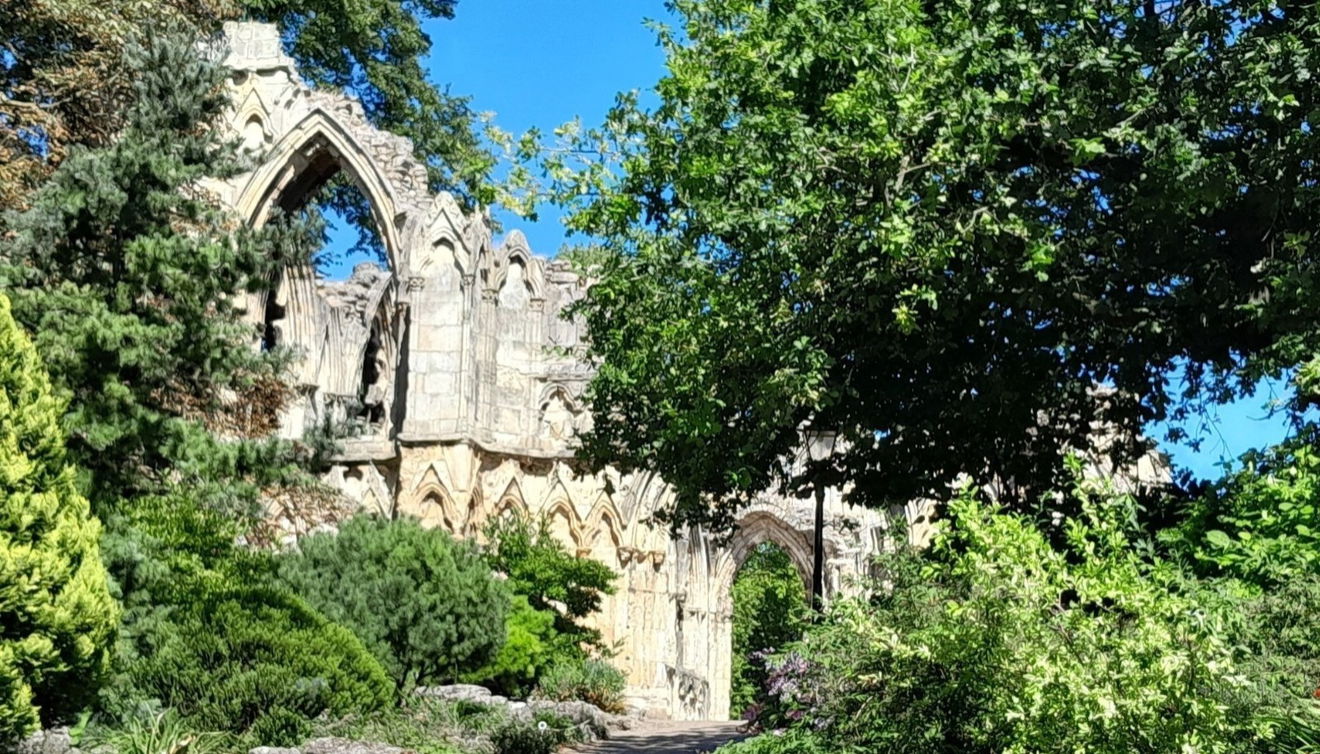 There was a rebellion in 1132, causing riots and a dispute, where the nice monks left and formed the Cistercian Order at Fountains Abbey.
In 1137 there was an extensive fire and not until 1271 that Abbott Simon de Warwick organised rebuilding to what you see now.
It was completed in 1294, bigger, better, and was the wealthiest Abbey in Northern England, making it very powerful.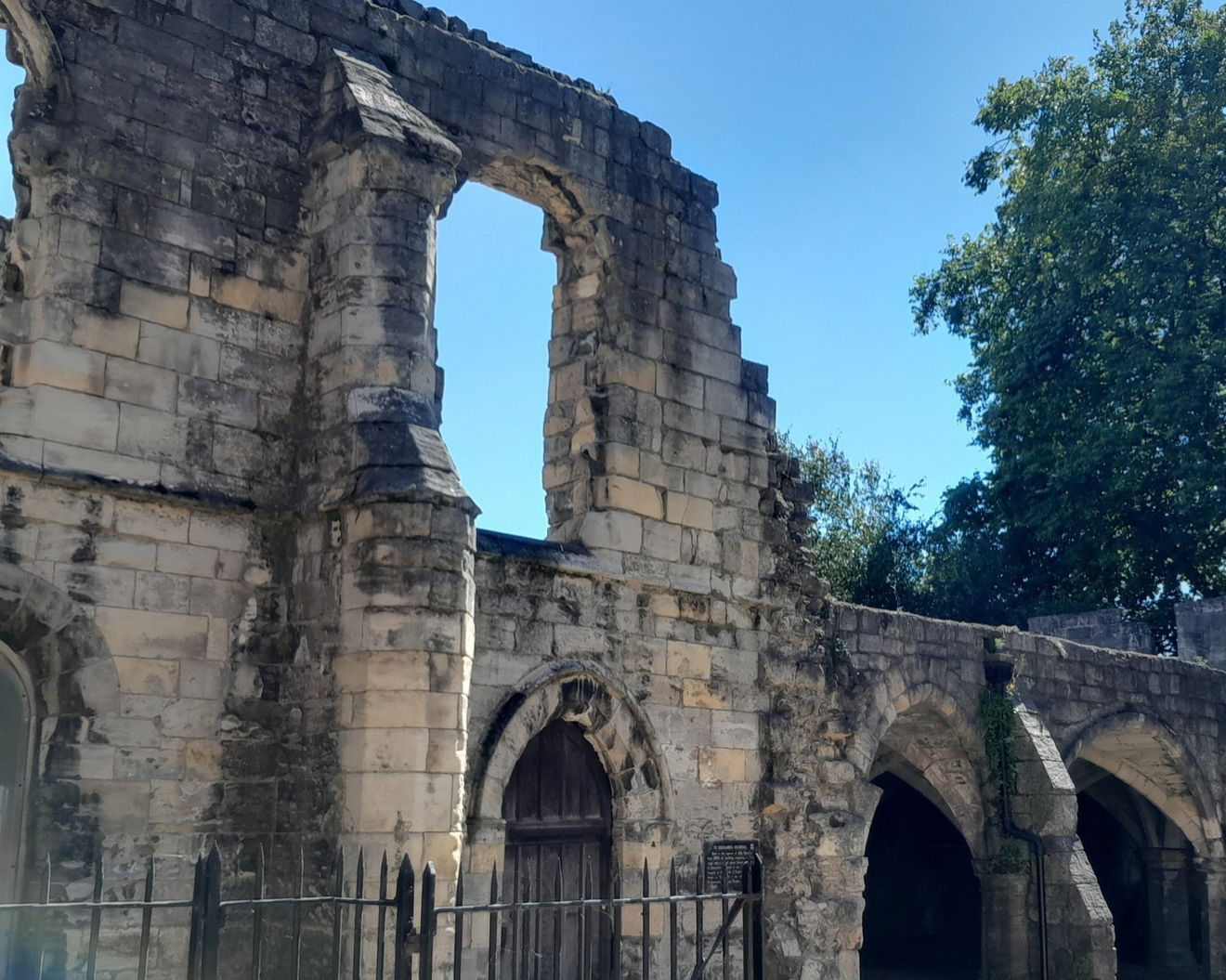 There were 40 to 60 monks, 50 students in the minster school, many other associated buildings and trades for this thriving community. In 1539 under Henry VIIIs rule, St Marys was targeted under the Dissolution of the Monasteries. From 1536 to 1540 over 800 monasteries were disbanded.
Every town of any size had an abbey, priory, convent, or friary in it. Their lands and treasures went to the crown. Some were converted to the Church of England.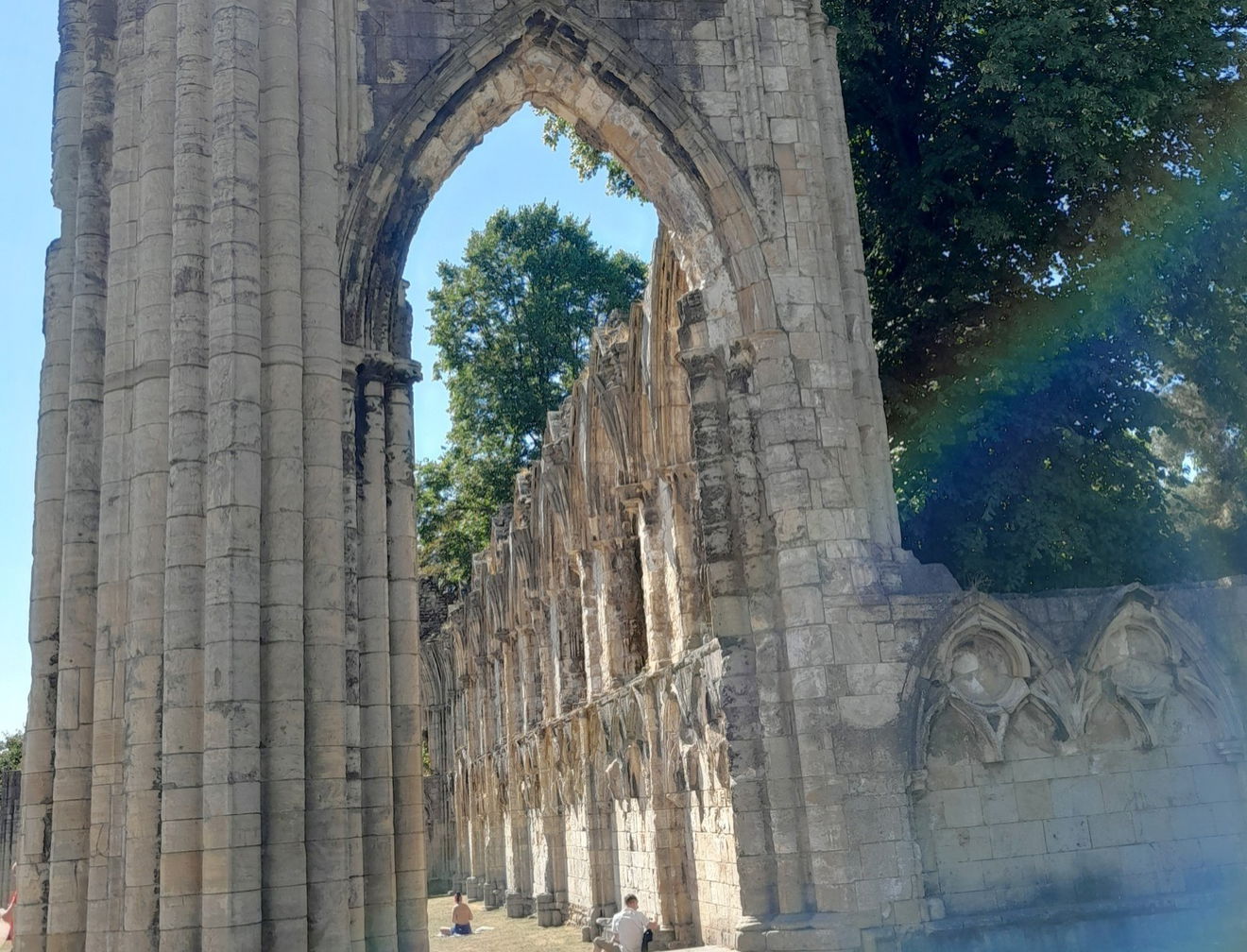 I came across what looked like a Tudor building. It dates though from 1300 and is thought to be a Hospitium or guest house. It was usually those of lower standing in society that stayed there.
It could have been a barn or store room with accommodation.
It is conveniently near the river Ouse for transport, but on the downside, it could get flooded and for this reason, the floor is stone. The Yorkshire Philosophical Society repaired it and used it for their museum finds.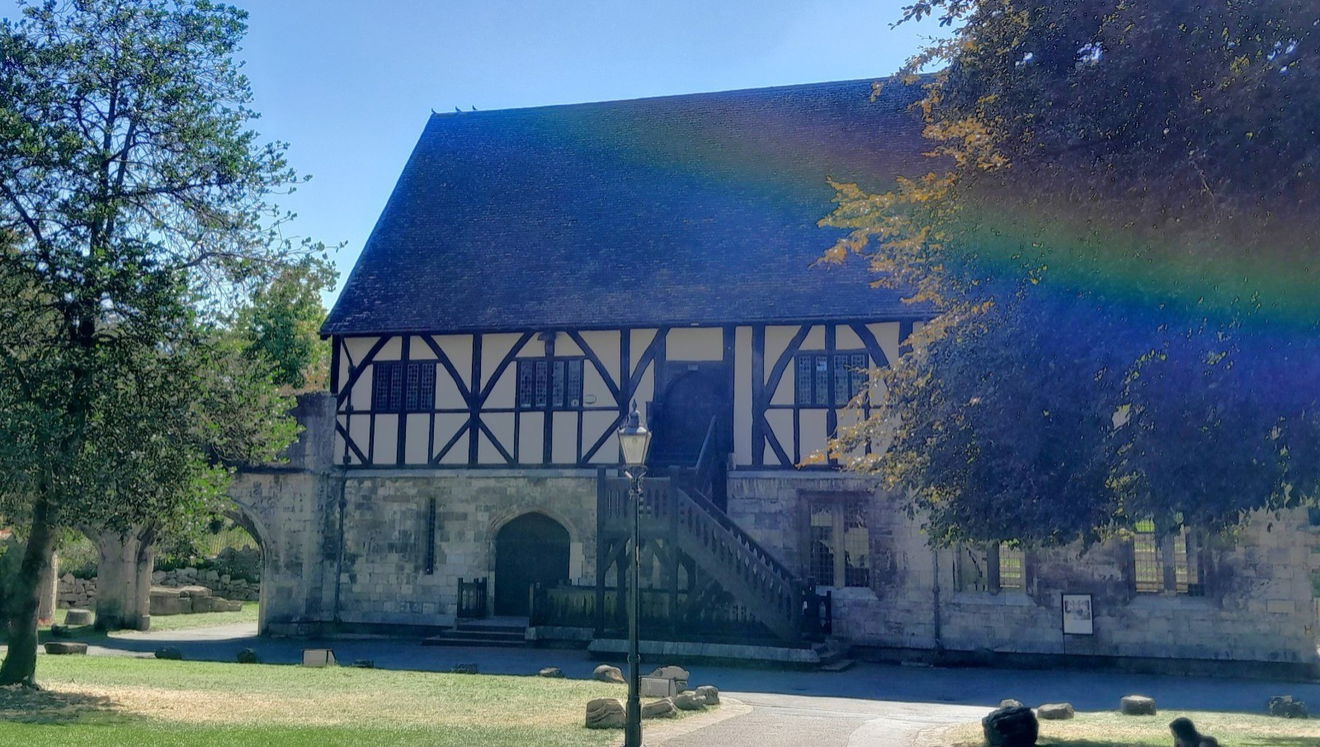 There were many other interesting features which I missed! I hope you find them. They were the Artist garden with Sculptures and a geological mosaic map. There is an astronomical observatory that has a rotating roof designed by John Smeaton who was responsible for the famous Eddystone Lighthouse.
How To Find York Museum Gardens
Where To Park For York Museum Gardens?
Show Parking On Google Maps
Lat / Long
53.963845, 53.963845
What three words
As a busy city center there are many carparks, park and ride and train connections. Nearest carpark Bootham Row Carpark.
Contributed by Rosalind Parker
Thanks for reading through and getting to the end of this post. I enjoy exploring the Fabulous North (Especially as a Southerner residing up North). I like 'snippets' of information, and more so, if they are obscure, amusing or meaningful. The photographs are taken on a mobile phone, without any enhancements.
More Places from Rosalind
More Places In York
Find more fabulous places in York, North Yorkshire and if you know of a place we haven't listed, then let us know.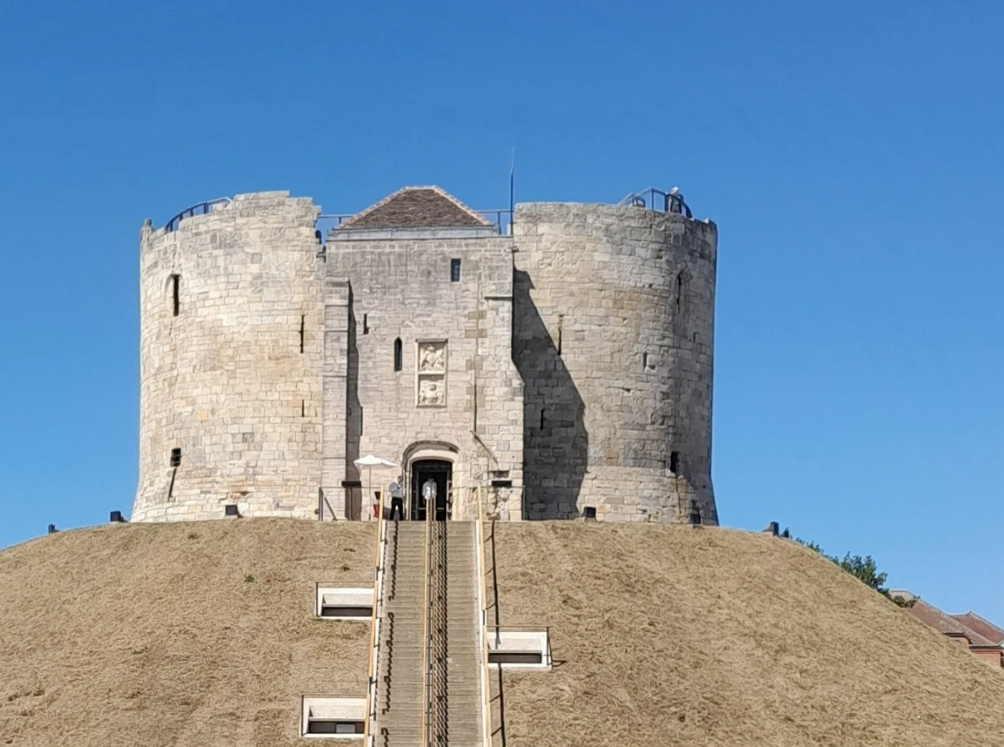 Clifford's Tower
Castle
York
North Yorkshire
This castle started as a motte and baily and then rebuilt in the 14th century in a Quatrefoil styled castle. The only one in England.
More Landscapes
So this landscape wasn't enough and you want more? Don't worry we have you covered.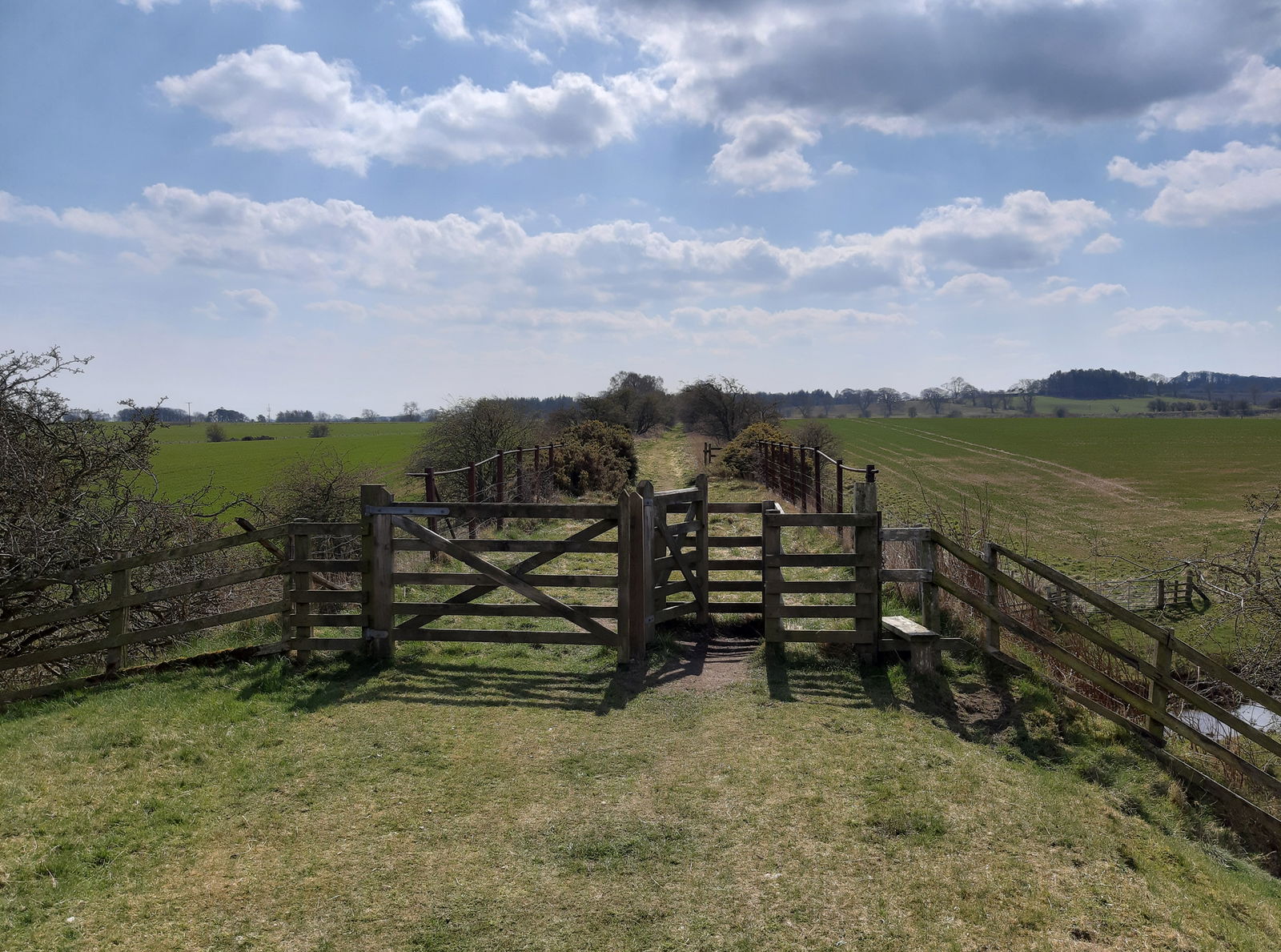 Wannie Line
Landscape
Morpeth
Northumberland
The route of the former Wansbeck or "Wannie Line" railway line that ran from Morpeth to Reedsmouth and Rothbury.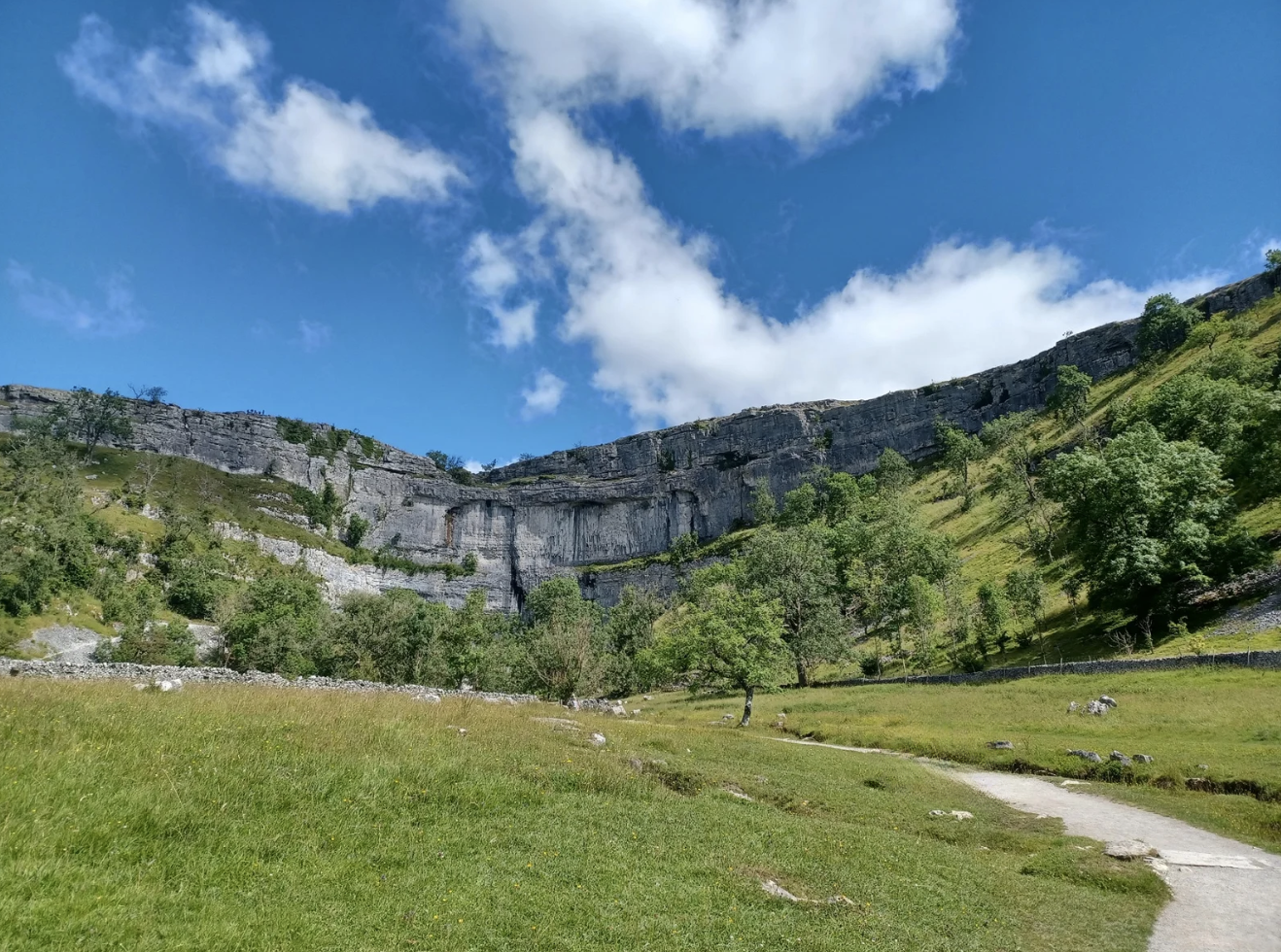 Malham Cove
Landscape
Skipton
North Yorkshire
A spectacular natural landform of Limestone Pavement in the Yorkshire Dales National Park.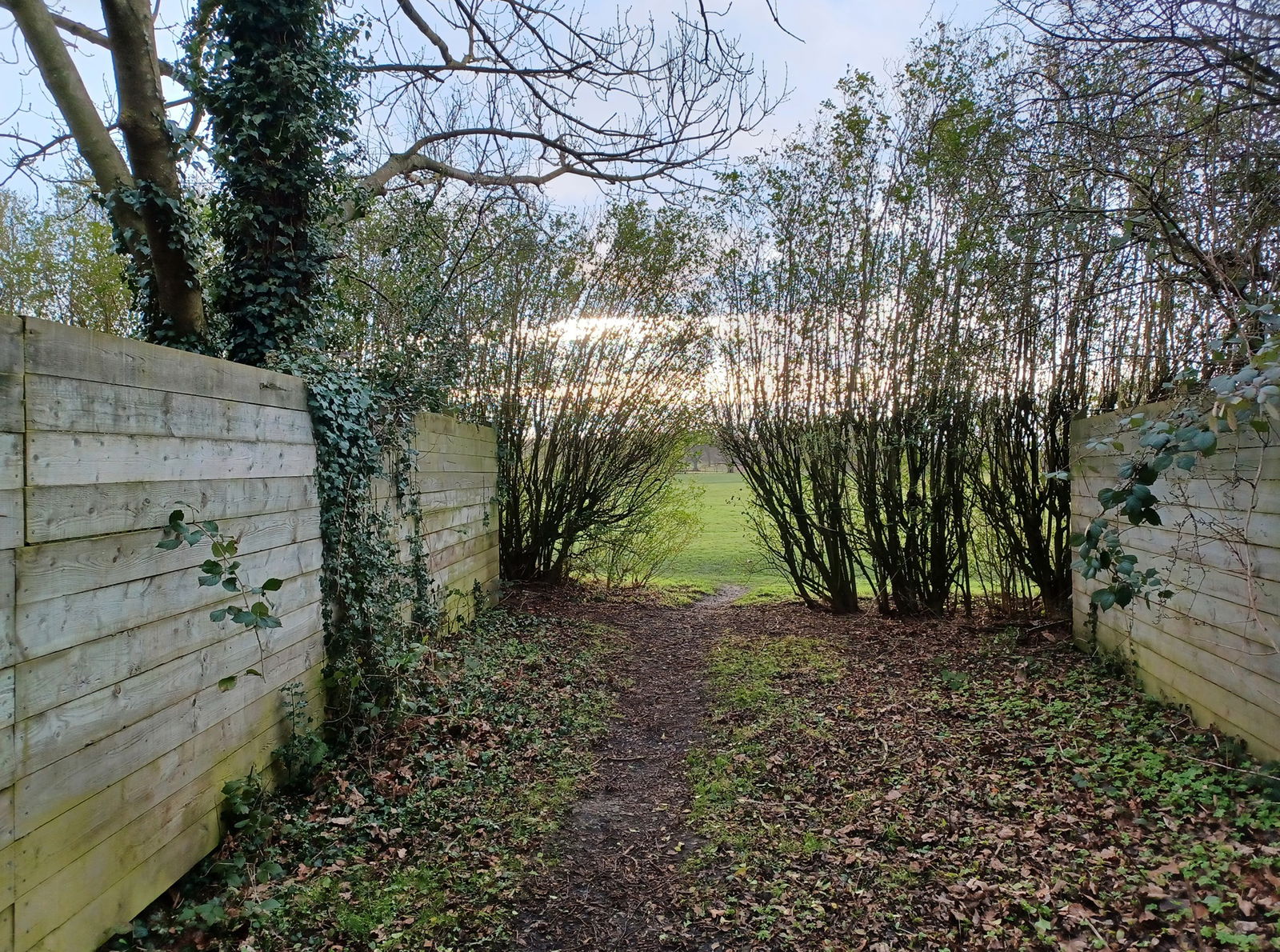 Find Us On Facebook
We post all our new places daily on our Facebook Groups page, so join the group today and be notified when we add a new place.
Join Our Facebook Group