Amble Art Trail Bord Waalk
Amble Art Trail Bord Waalk Sculptures
Art In Amble, Northumberland
A trail of 12 bird related art exhibits dotted around the town of Amble. Find their exact whereabouts with our handy map and exact locations.
You've probably guessed by now that the Fabulous North team like a bit of twitching (bird watching if you need a translation) and so it was great to see that a new bird-themed art trail is being gradually unveiled on the Amble coast.
This walking art trail is known as the Bord Waalk (bird walk if you need another translation!) and features 12 sculptures, although some are still under construction. Here is all you need to know about where they are and what to look out for.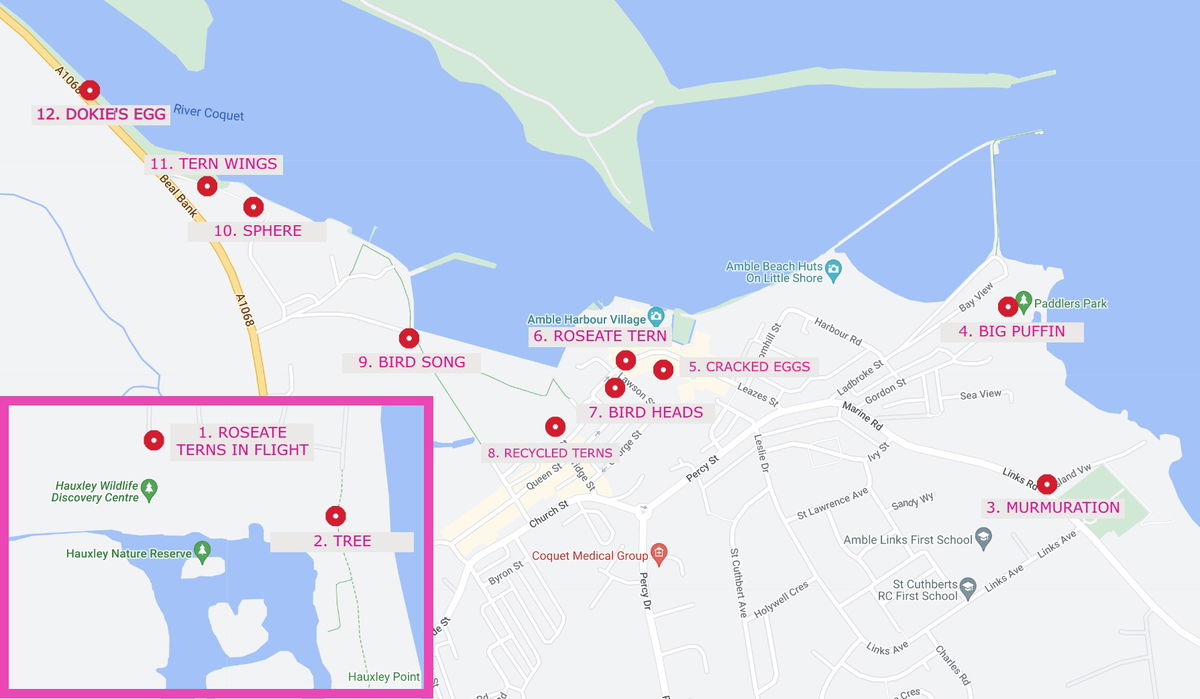 1. Roseate Terns In Flight
Designed by Celia Smith this sculpture is at the entrance to Hauxley Nature Reserve and was inspired by the Roseate Terns that breed on Coquet Island just off the coast of Amble.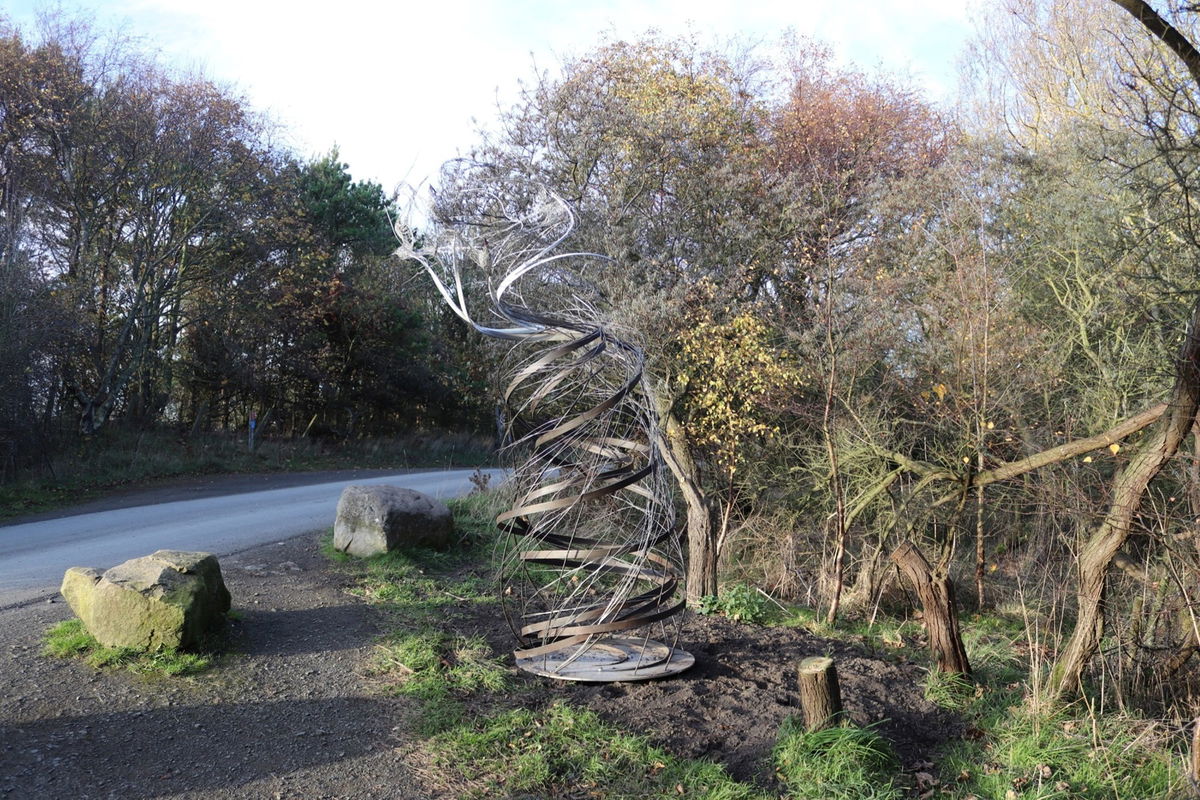 2. Tree

Created by Rodney Harris this brick tree has holes for tree sparrow nests. This is located on the beach near Hauxley Nature Reserve 200m from the Roseate Terns In Flight.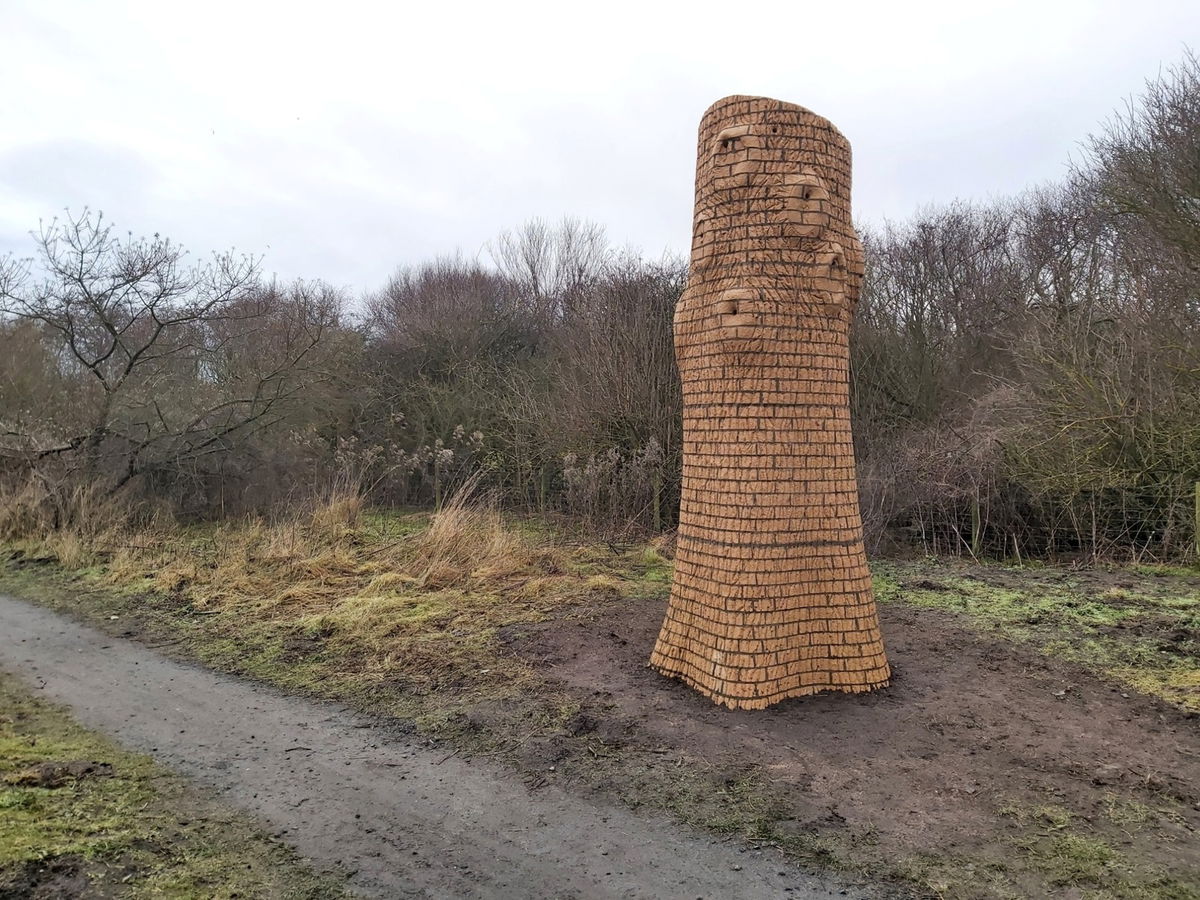 3. Murmuration
Designed by local artist Frances Anderson, this sculpture depicts a flock or starlings in flight known as a murmuration. It is next to the East Cemetery.
4. Big Puffin

The Big Puffin (probs my favourite!) is a giant neolithic faux stone puffin by Ben Greenwood sitting in Paddlers Park.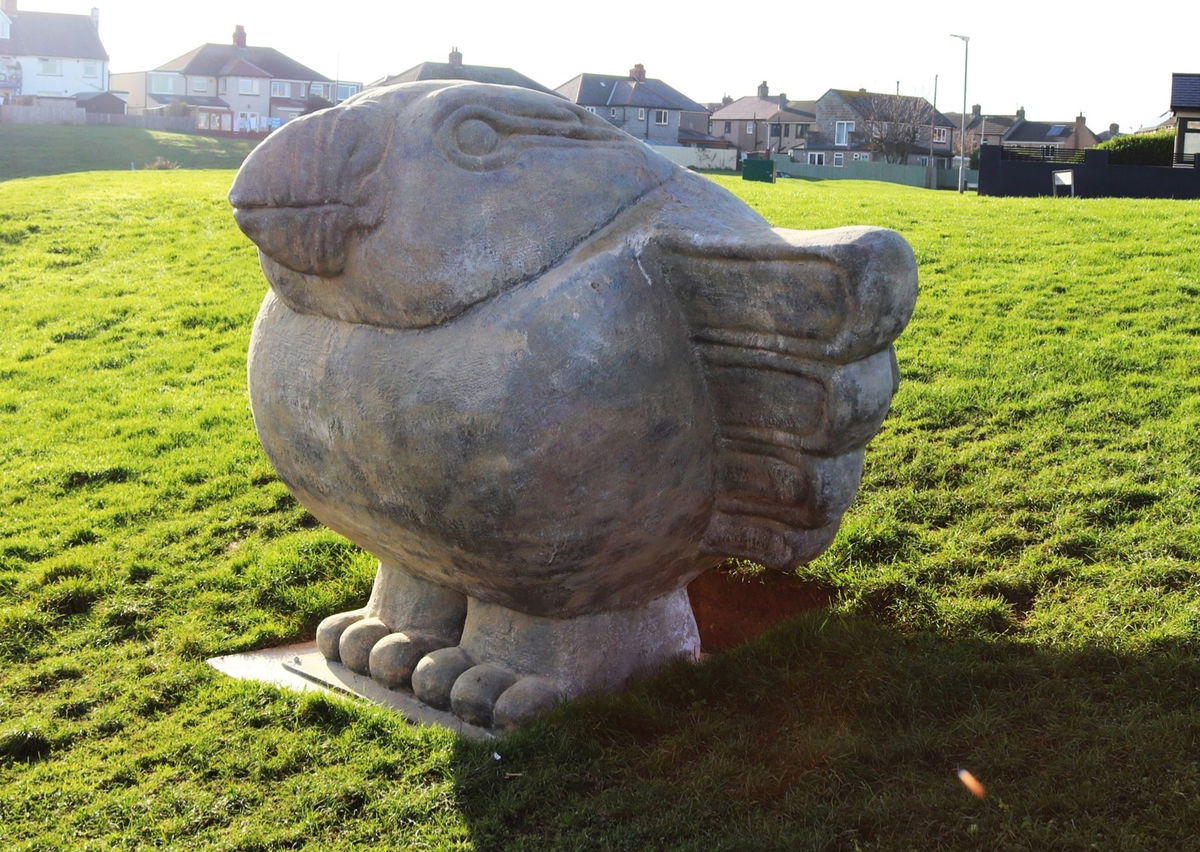 5. Cracked Eggs
This sculpture was the last to be installed on the top of Horseshoe Hill and is by Stuart Langley. Visited this three times and just saw the plinth, but it's now finally installed completing the trail. Fortunately our Fabulous North friend Lynne Morelli from Fotografia Morelli sent us these lovely pictures.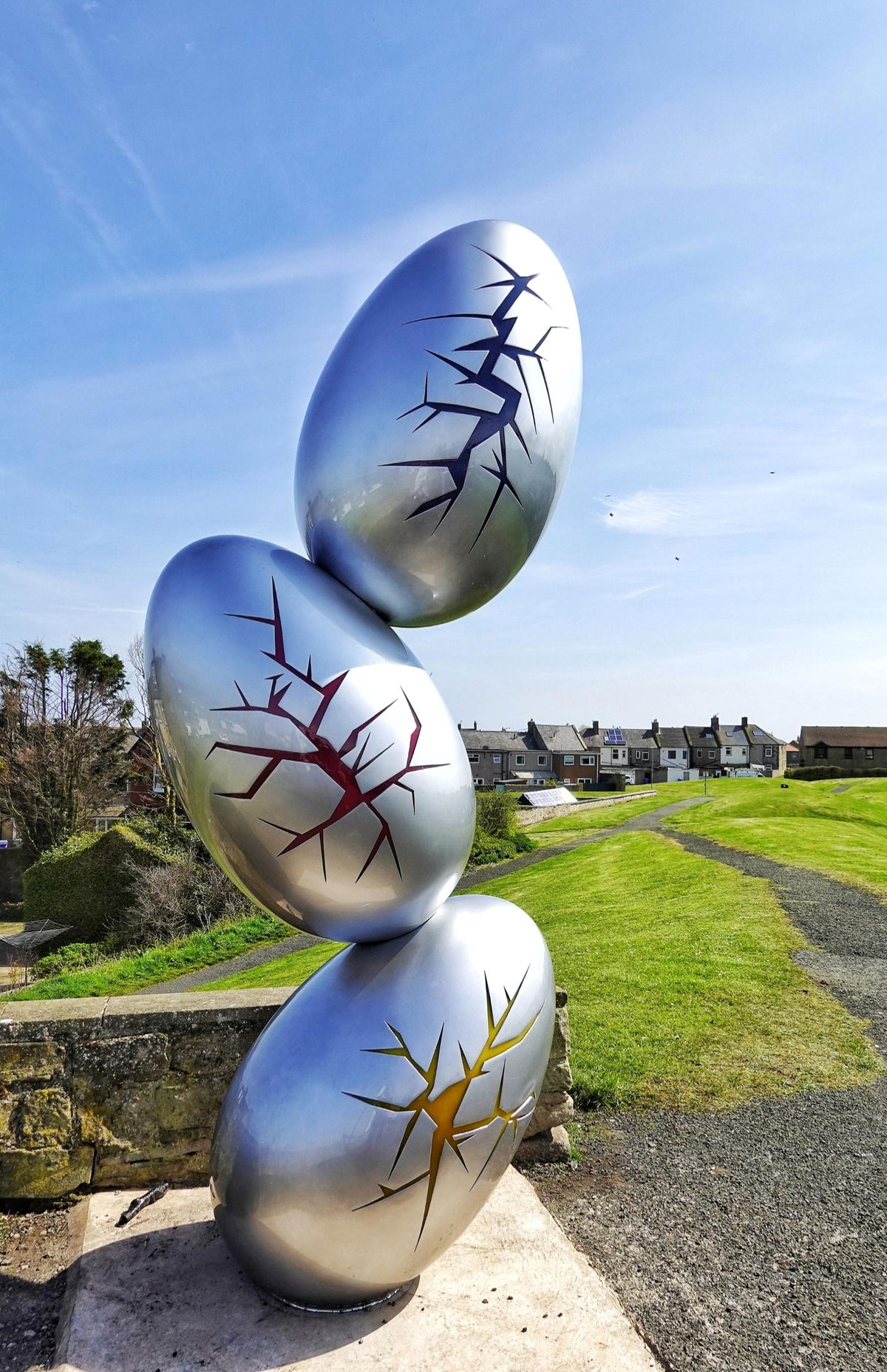 6. Uplift
This sculpture is designed by Jonny Michie and is on the roof of Spurrelis.
We missed this one as we were looking at ground level and didn't think to look up. Thanks to our fabulous pal Lynne Morelli who sent us these pictures.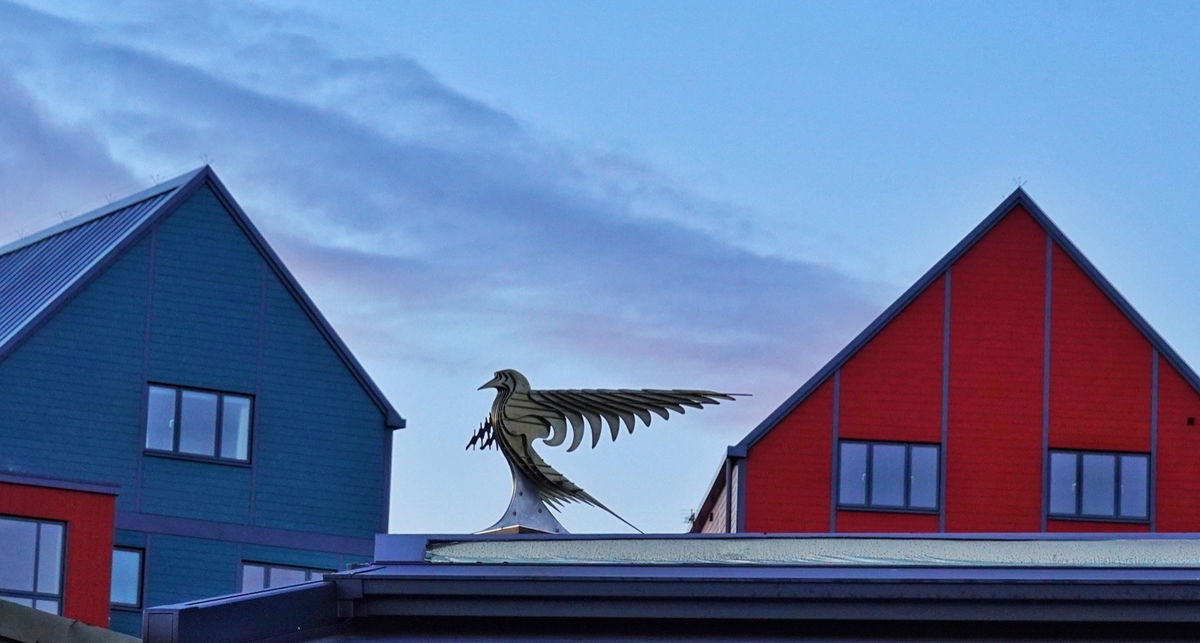 7. Bird Heads
Located in the town square next to the sun dial these three bird heads are by Andrew Burton.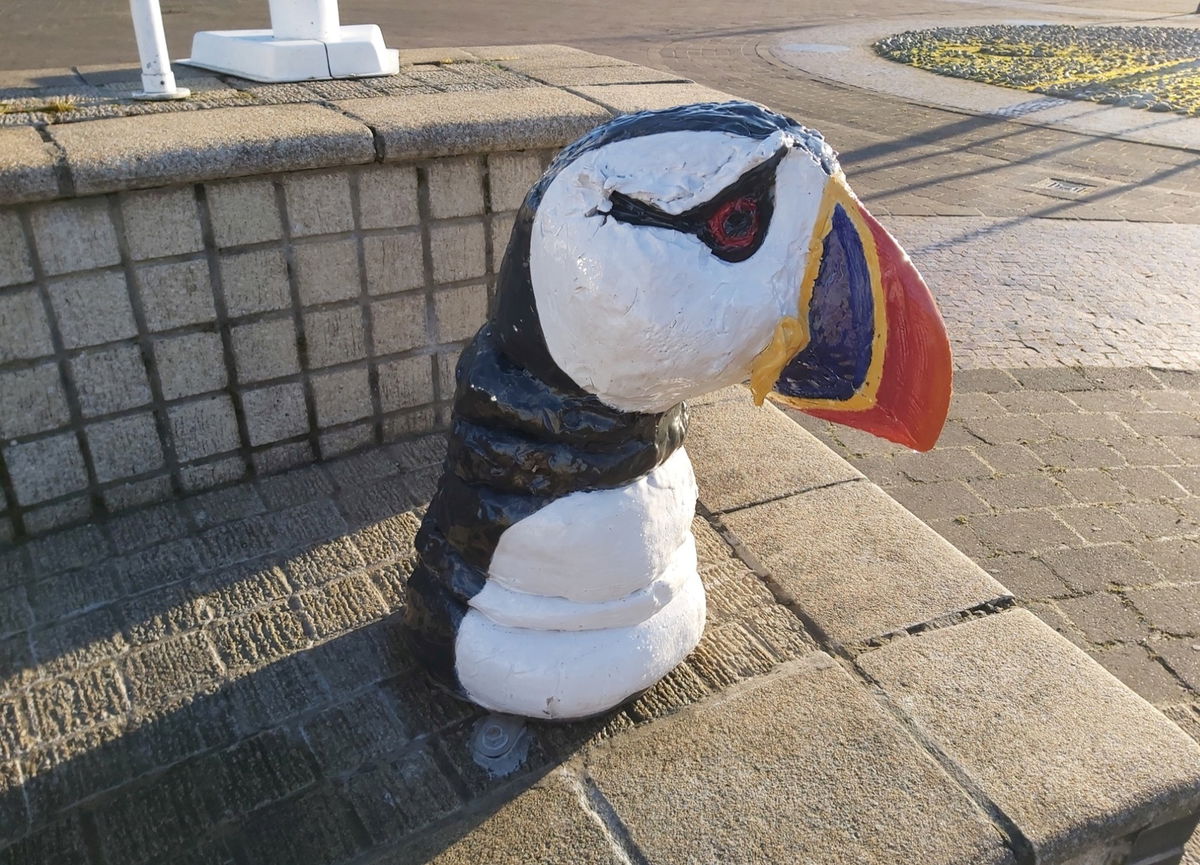 However shortly after installation, the heads went missing, but looks like it was breeding season as they have come back with their families. Thanks to Lynne Morelli for the additional pictures.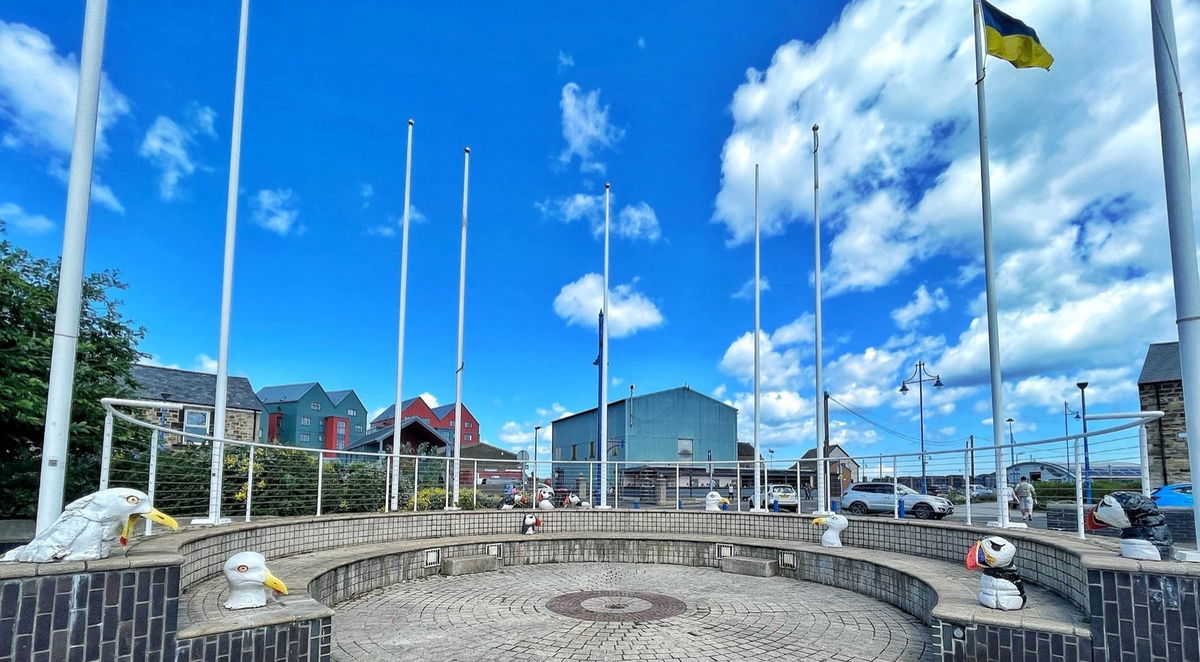 8. Recycled Terns

The Recycled Terns is designed by Diane Watson and was influenced by plastic pollution It is situated in the new car park next to the marina. Thanks again to our Amble correspondant Lynne Morelli for these pictures.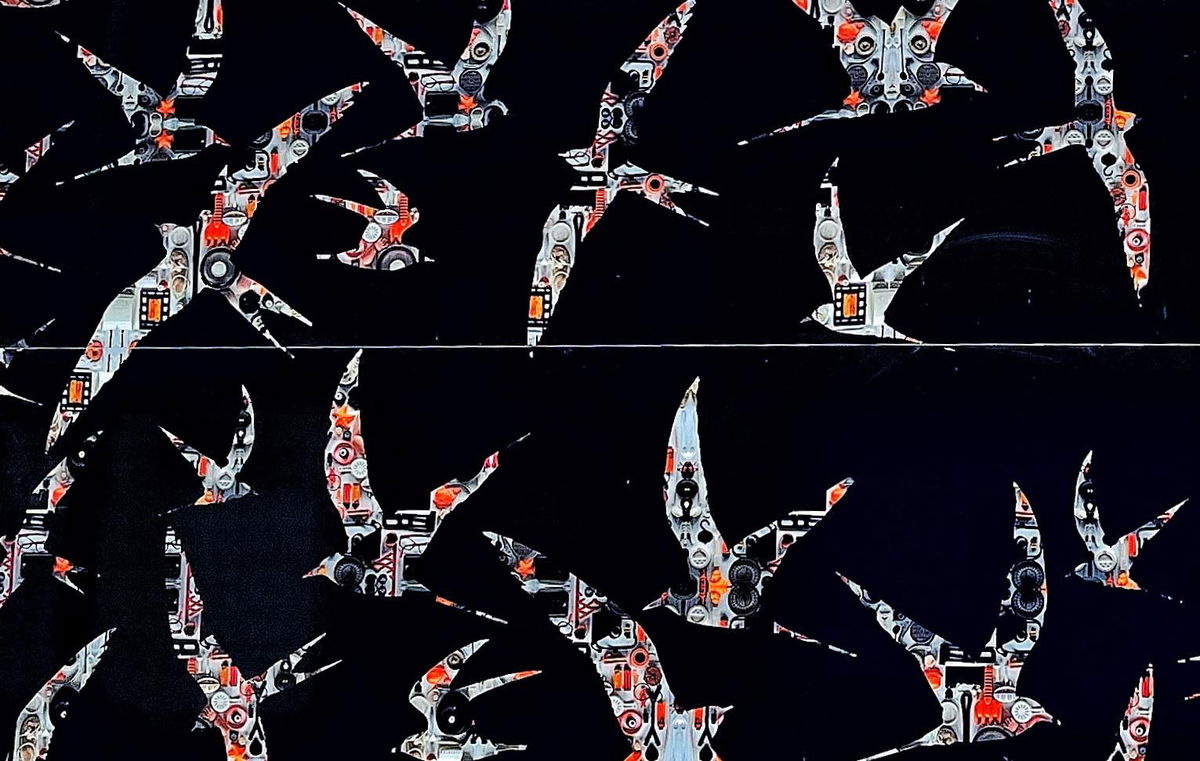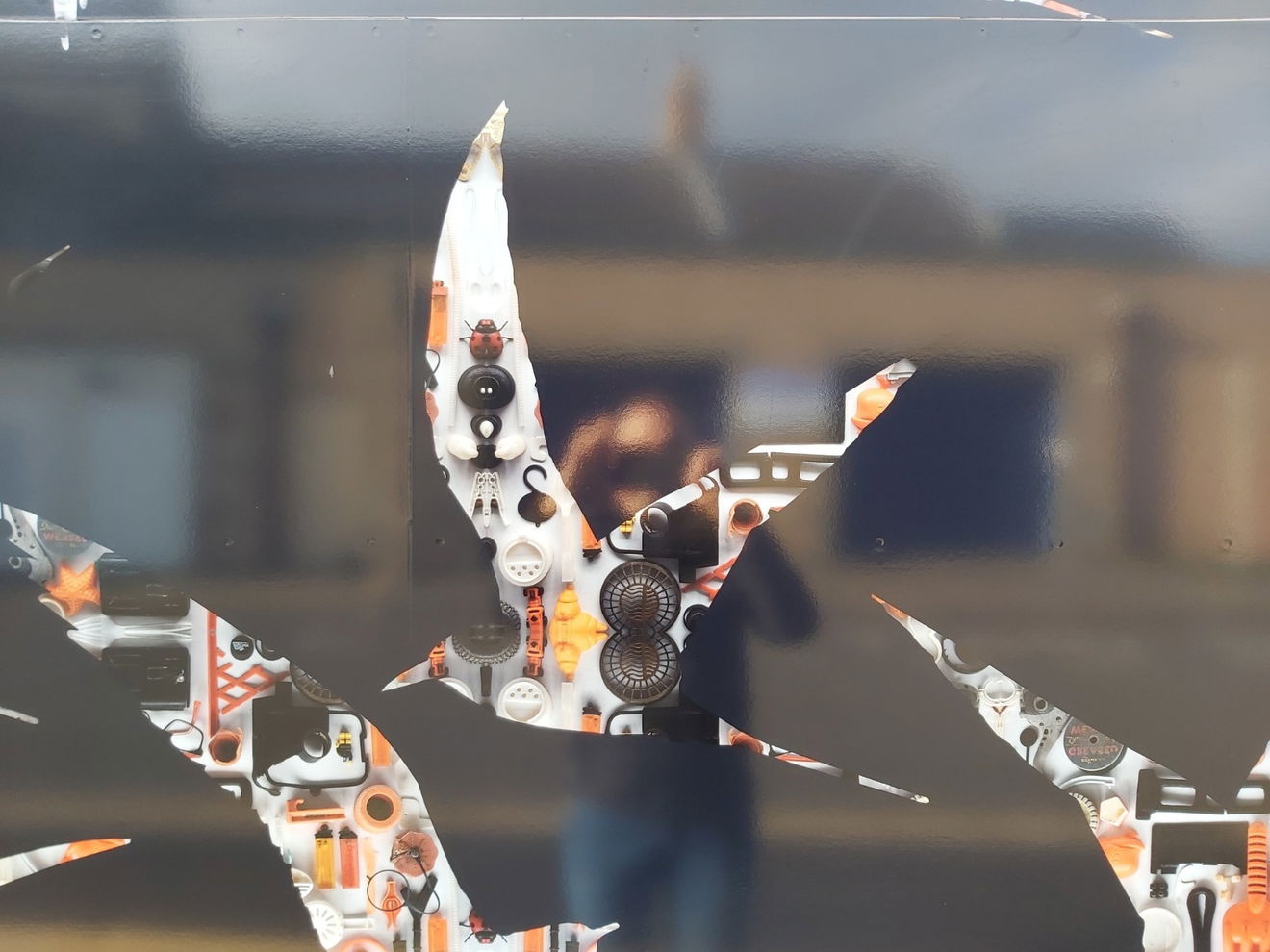 9. Bird Song
This sculpture by Aether and Hemera can be found on the Braid and represents a 3D rhythmic pattern that mimic the harmonic sound of the roseate tern call.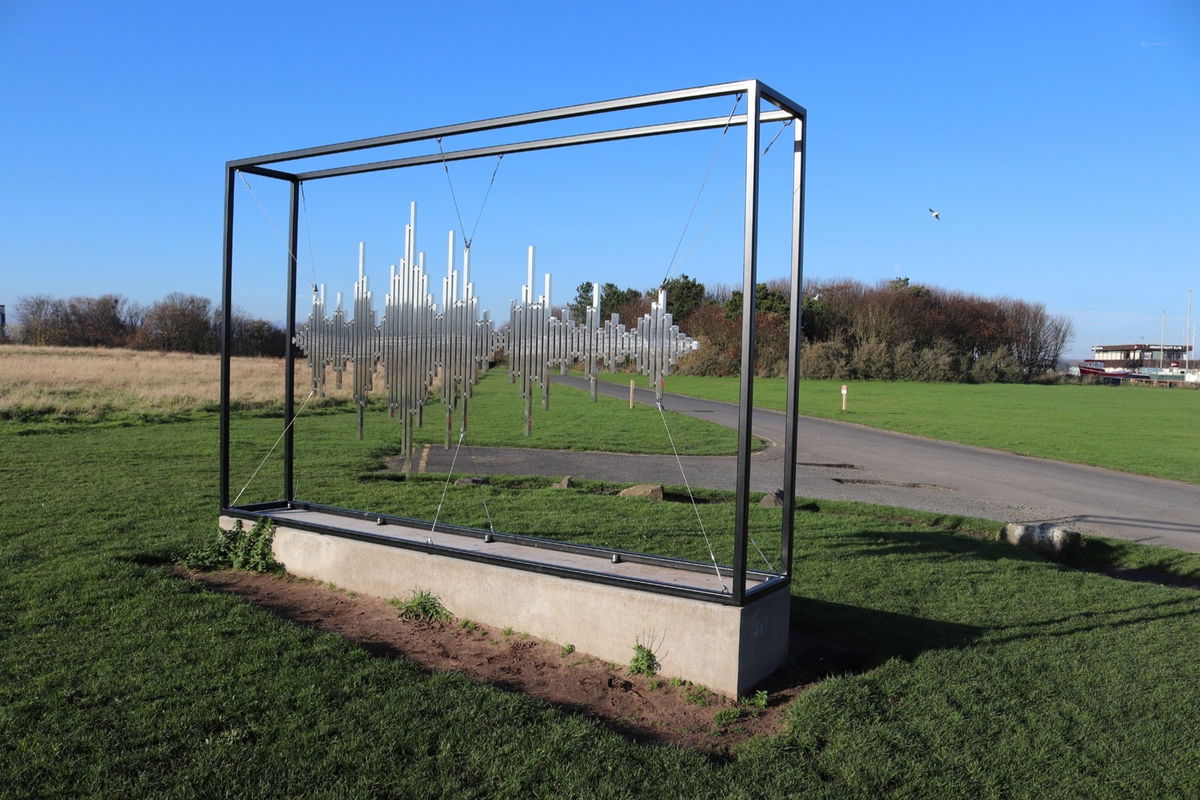 10. Flock Sphere

This fabulous sculpture can be found next to the Coquet Shorebase and is by Rob Mulholland. Rob explains, "The sculpture has been created using cut stainless steel bird shapes that are interlocked and welded to form a three dimensional sphere. An open entrance on one side allows people the opportunity to enter the sphere and become part of the bird flock, thus creating an immersive and unique experience.".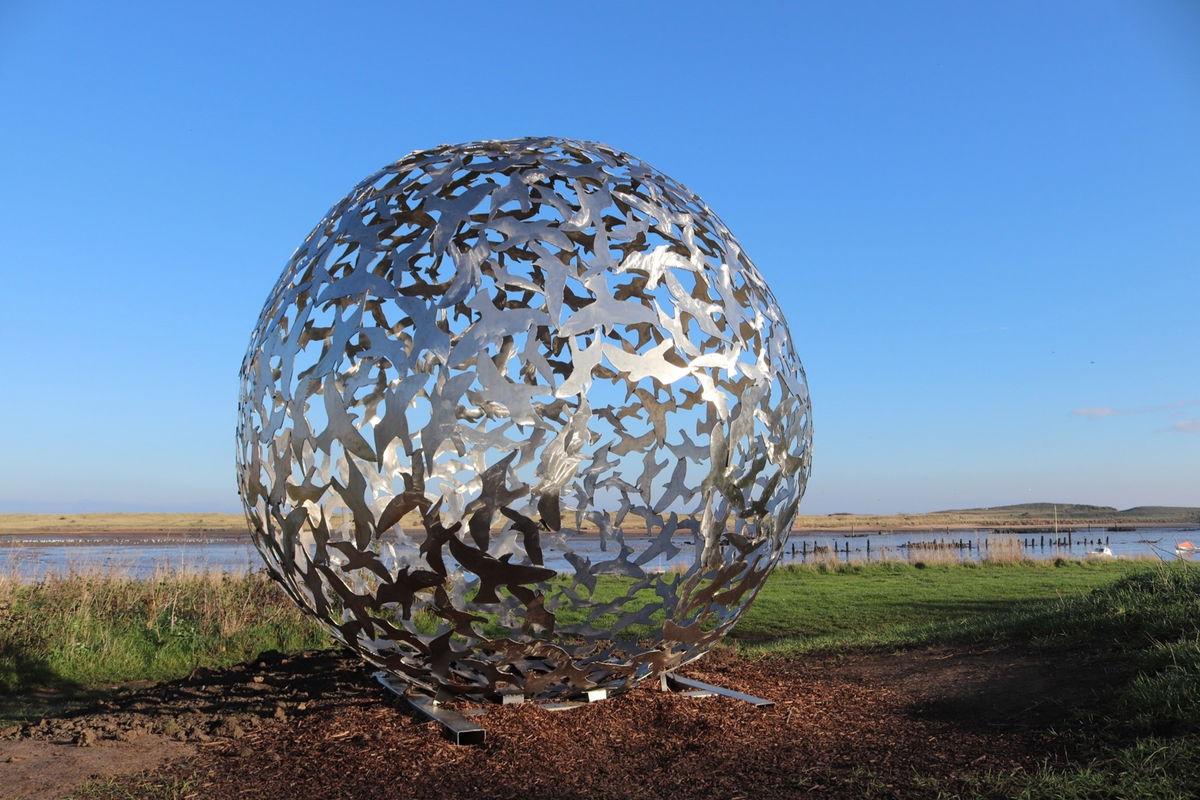 11. Tern Wings
Just further along from the Sphere are the Tern Wings by Jon Voss which were inspired by the wings of a Roseate Tern.
And a sensational wintery version of the Tern Wings from Lynne.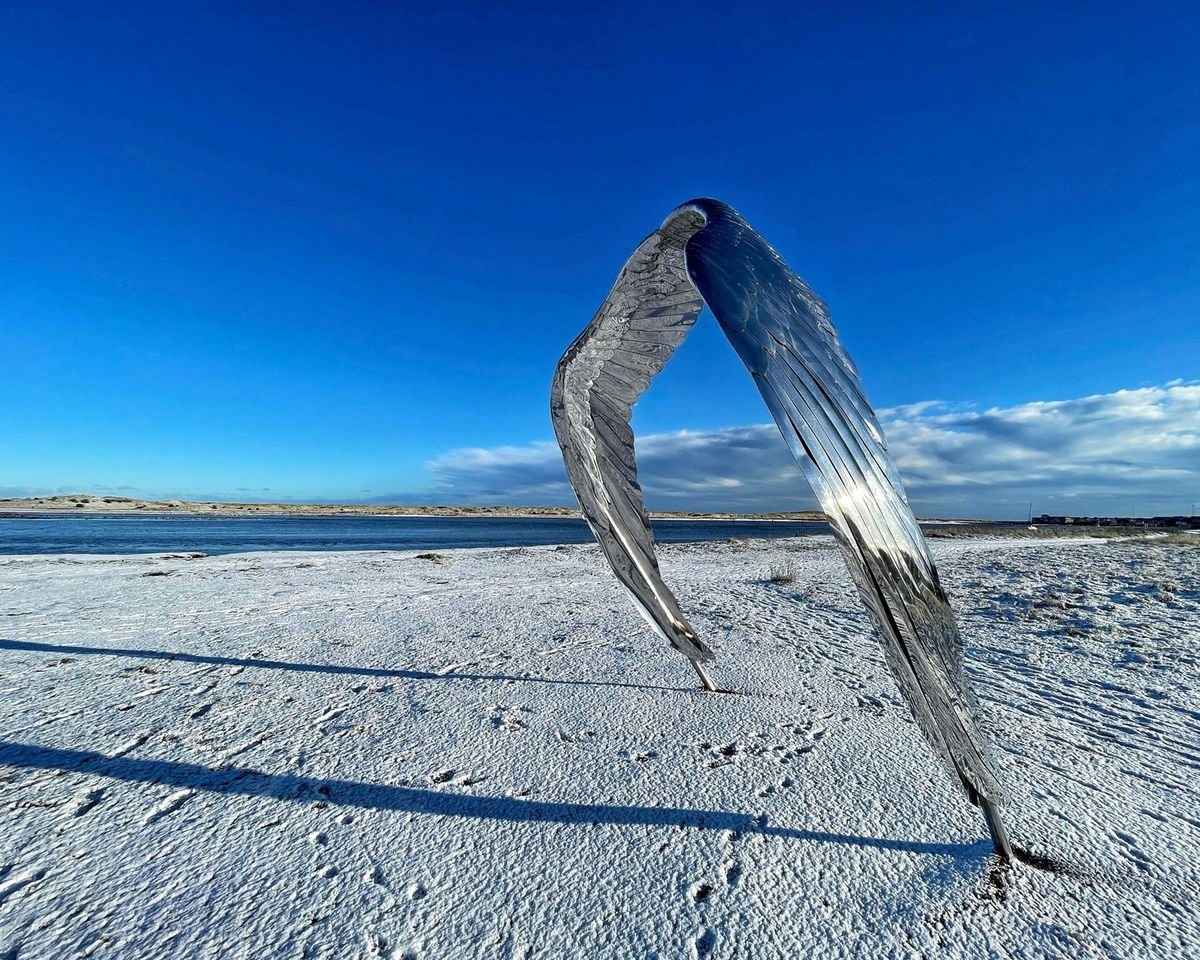 12. Dokie Egg
A dokie is a local byname for a guillemot and this sculpture combines a Guillemot's egg and a fishing coble. Created by Alec Finlay he explains, "It's a place to sit, shelter, look and listen."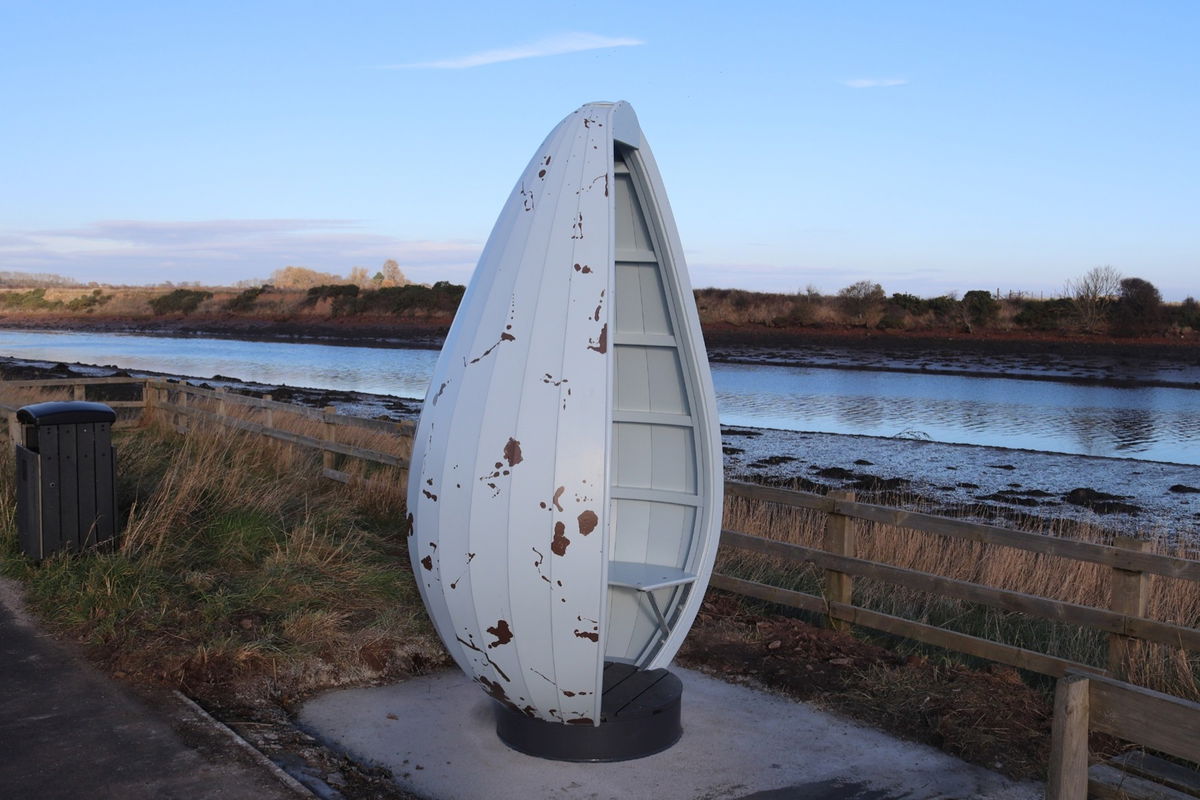 How To Find Amble Art Trail Bord Waalk
Where Is Amble Art Trail Bord Waalk?
Where To Park For Amble Art Trail Bord Waalk?
Show Parking On Google Maps
Lat / Long
55.335099, 55.335099
What three words
Plenty of parking in Amble near the marina.
Contributed by Simon Hawkins
Thanks for checking out this place on the Fabulous North! I do enjoy a wander out in to the countryside trying to find hidden gems that not many people know about. You can't beat a rogue Pele tower up a remote hill or a mysterious stone circle or a stunning waterfall secluded in a forest.
More Places from Simon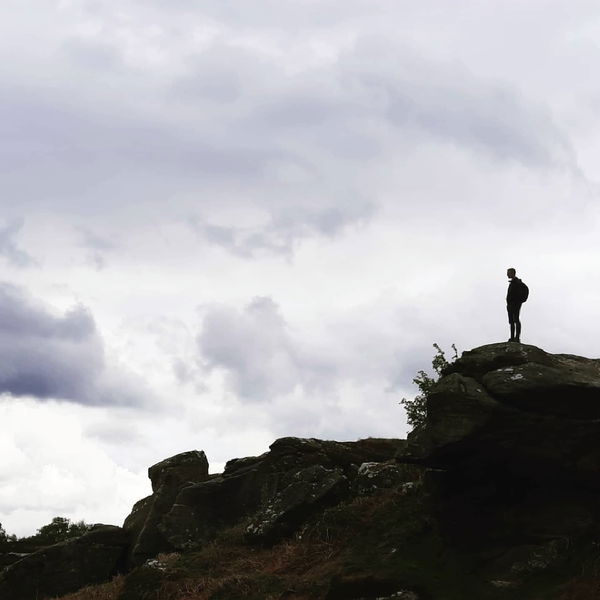 More Places In Amble
Find more fabulous places in Amble, Northumberland and if you know of a place we haven't listed, then let us know.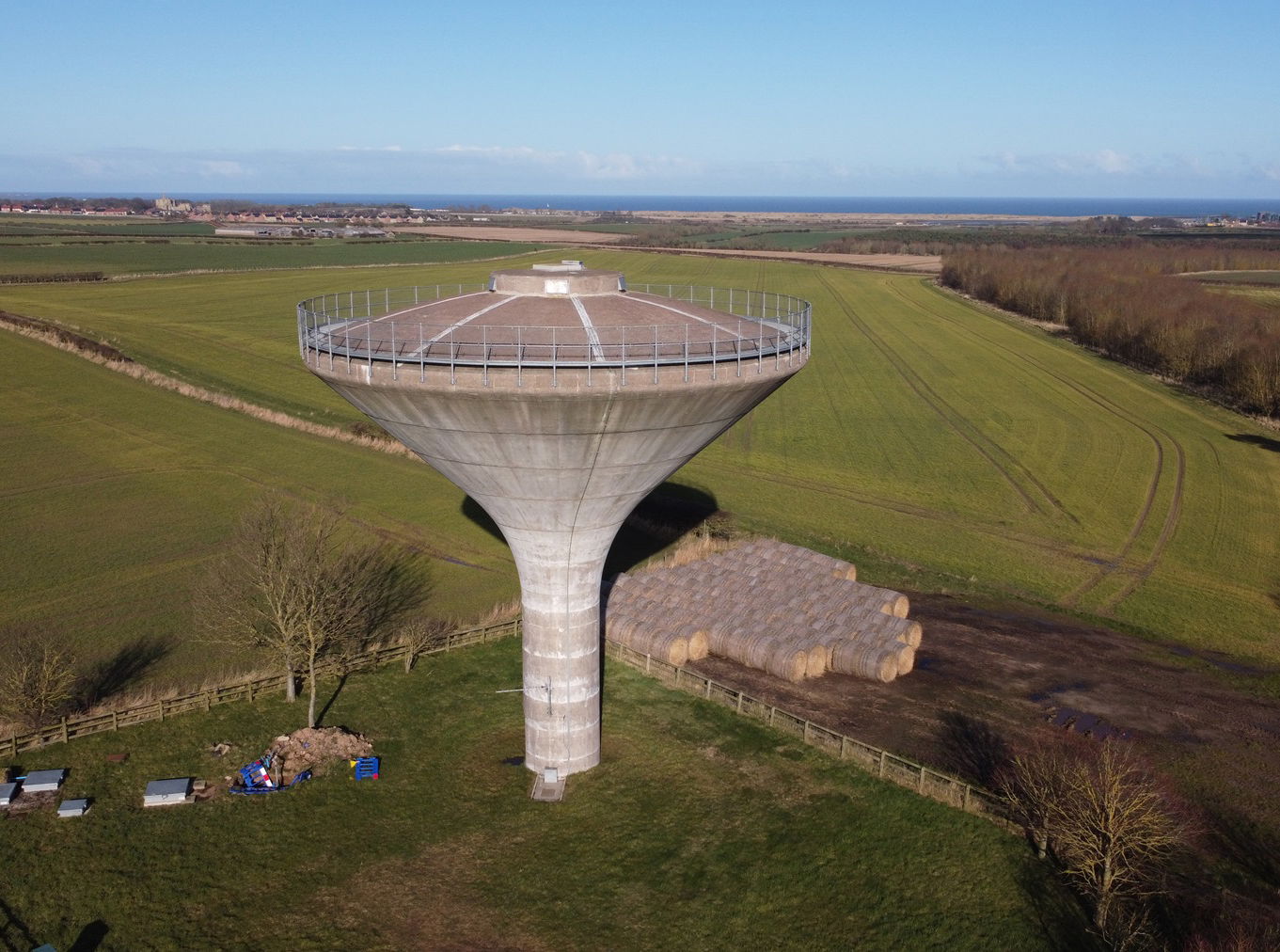 Morwick Water Tower
Water Tower
Amble
Northumberland
A spacecraft-like old concrete water tower, standing in the fields near Amble.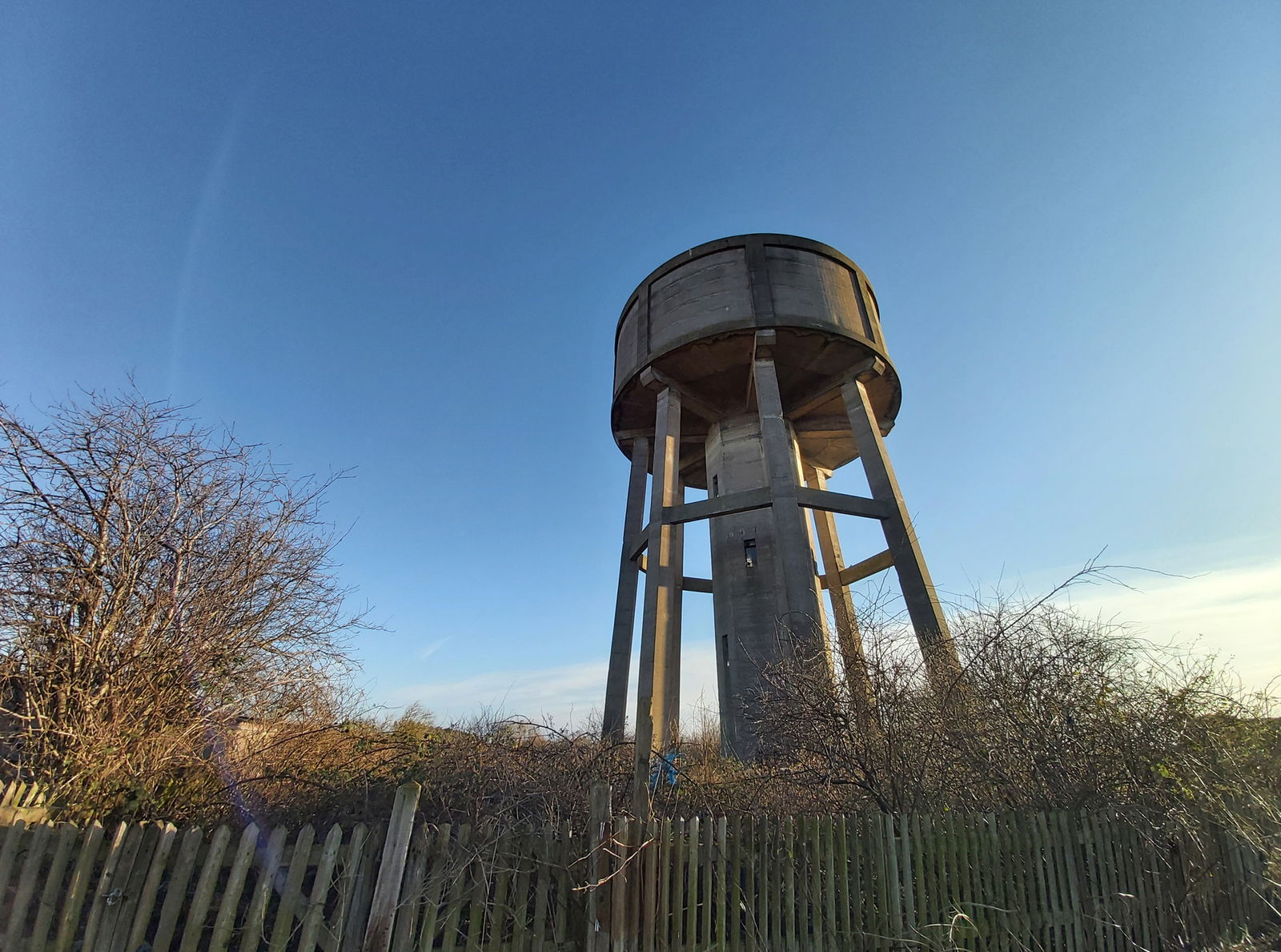 Broomhill Water Tower
Water Tower
Amble
Northumberland
An old water tower from Broomhill Colliery that was sold at auction to be a house.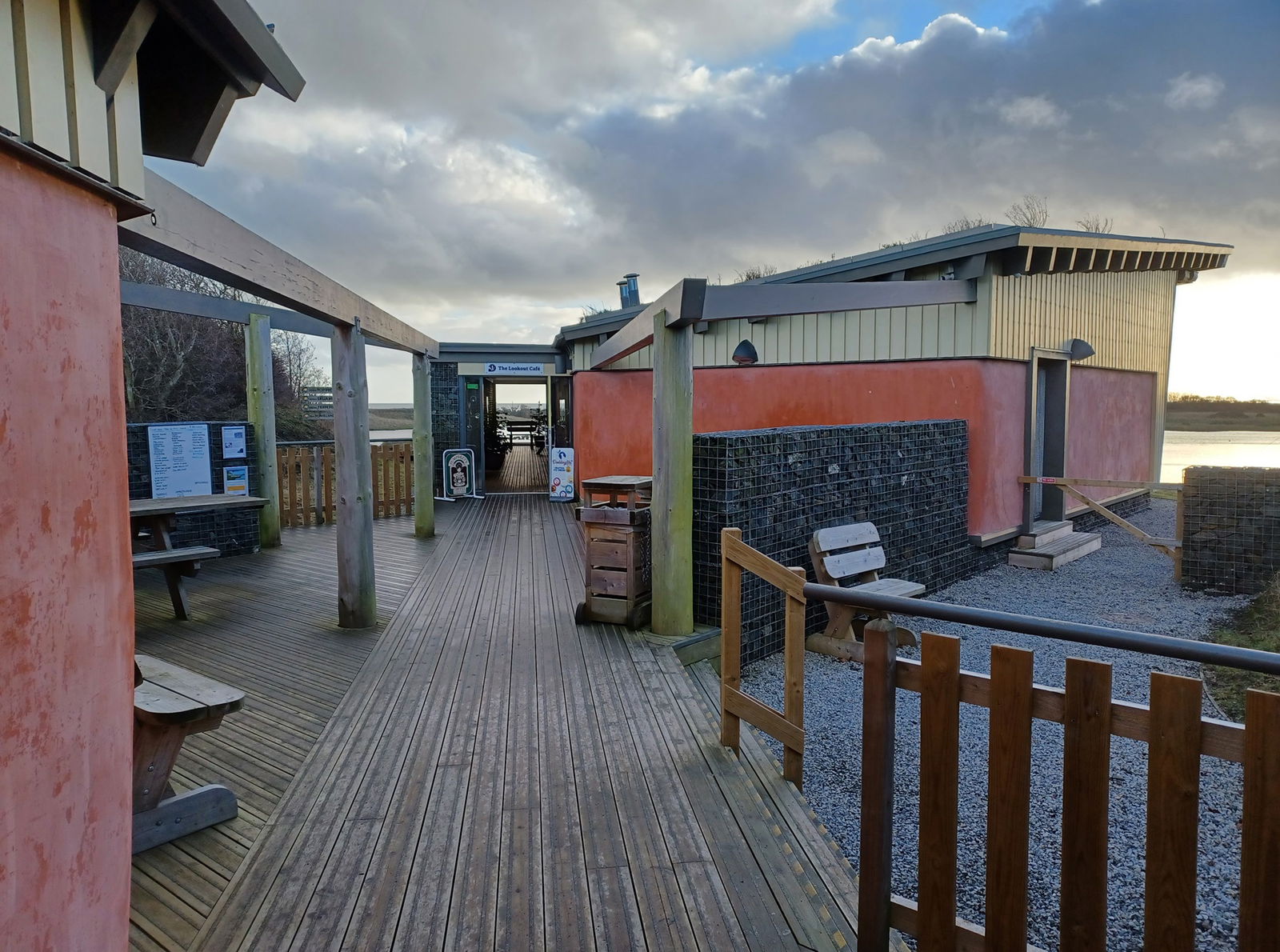 Hauxley Nature Reserve
Landscape
Amble
Northumberland
A nature reserve at the northern end of Druridge Bay and one of the best wildlife spots in the north east.
More Arts
So this art wasn't enough and you want more? Don't worry we have you covered.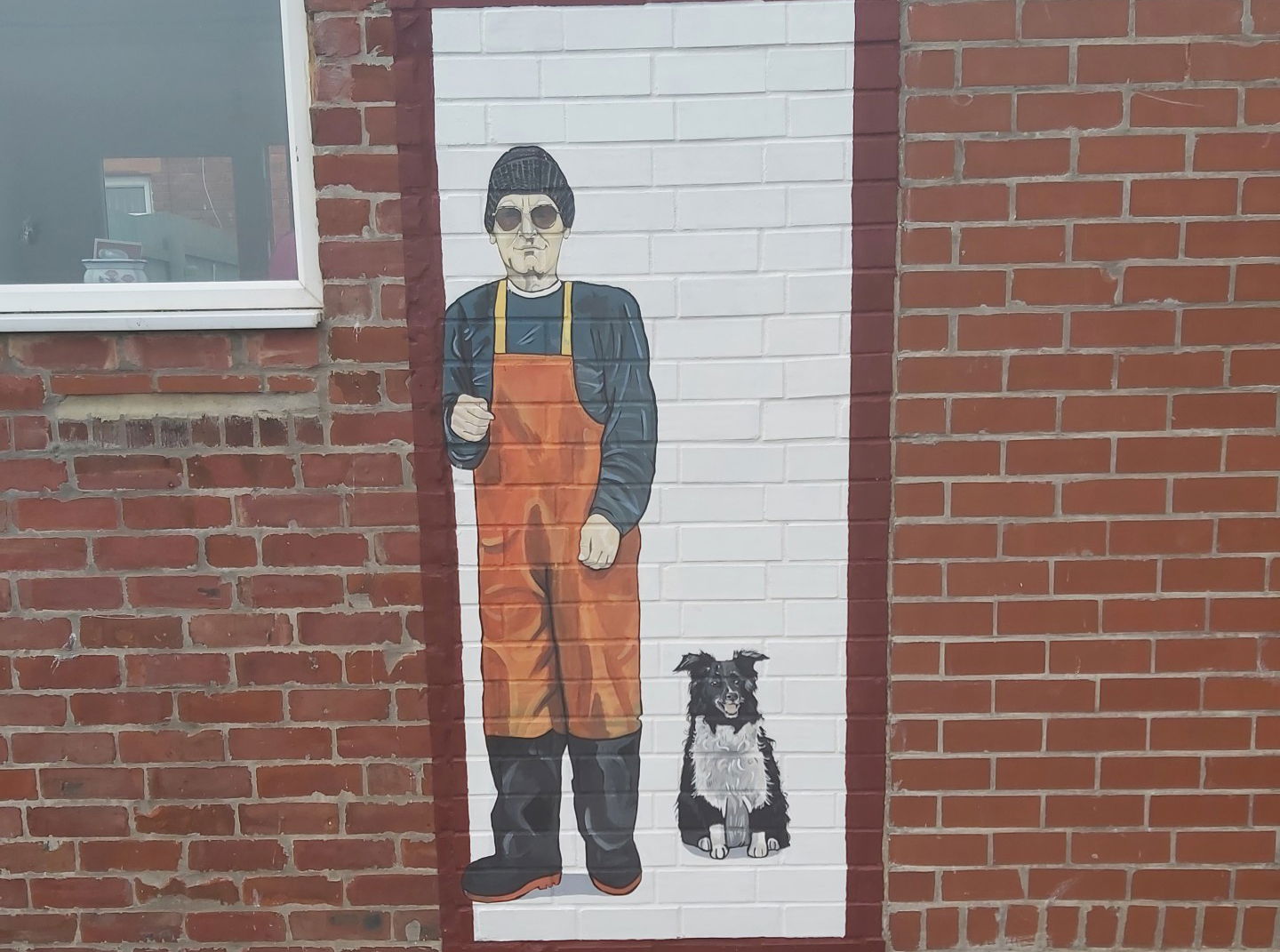 Fisherman Door Art
Art
Blyth
Northumberland
Fisherman and his dog daubed on the back of a wall at Blyth Harbour.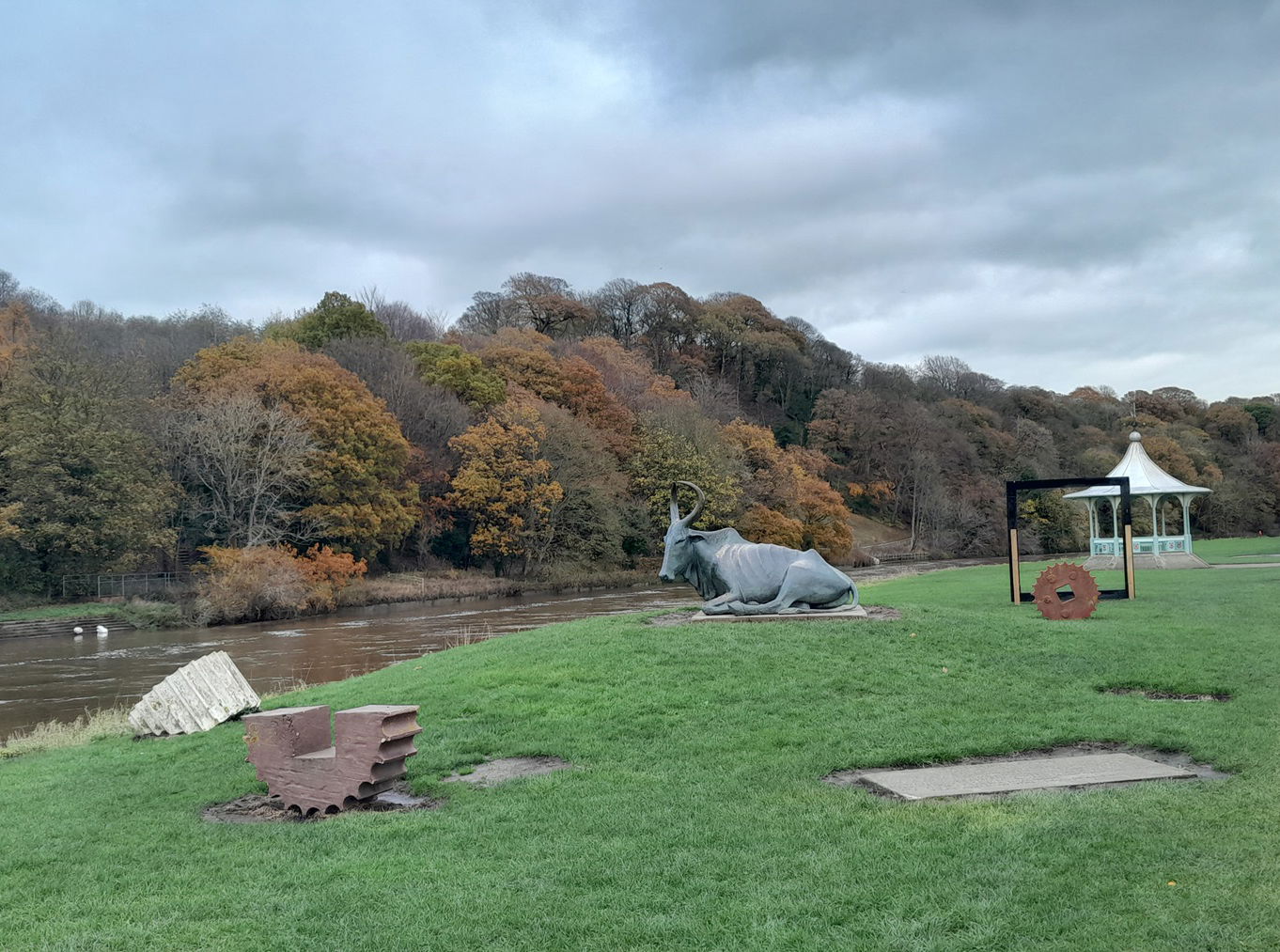 Durham Cow
Art
Durham
County Durham
Life size sculpture referring to the legend of Durham's founding on the banks of the River Wear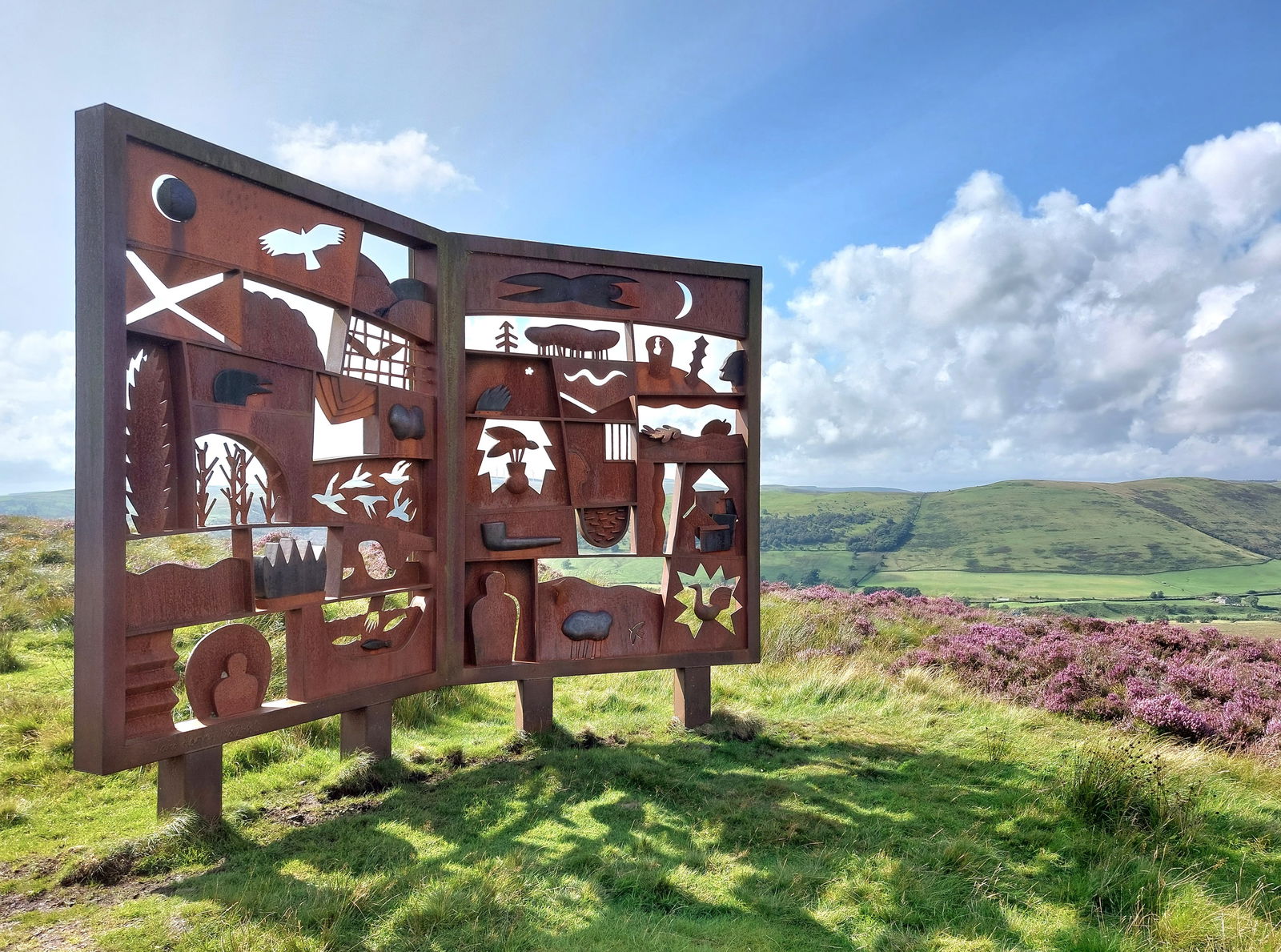 Hugh MacDiarmid Memorial
Art
Langholm
Borders
A cast iron book sculpture a dedicated to the Scottish poet Hugh MacDiarmid.
Find Us On Facebook
We post all our new places daily on our Facebook Groups page, so join the group today and be notified when we add a new place.
Join Our Facebook Group