Armstrong Memorial
Statue
Newcastle City Centre
Tyne And Wear
Armstrong Memorial
Statue In Newcastle City Centre, Tyne And Wear
A life sized bronze sculpture in memory of Lord Armstrong on Barras Bridge outside the Hancock Museum.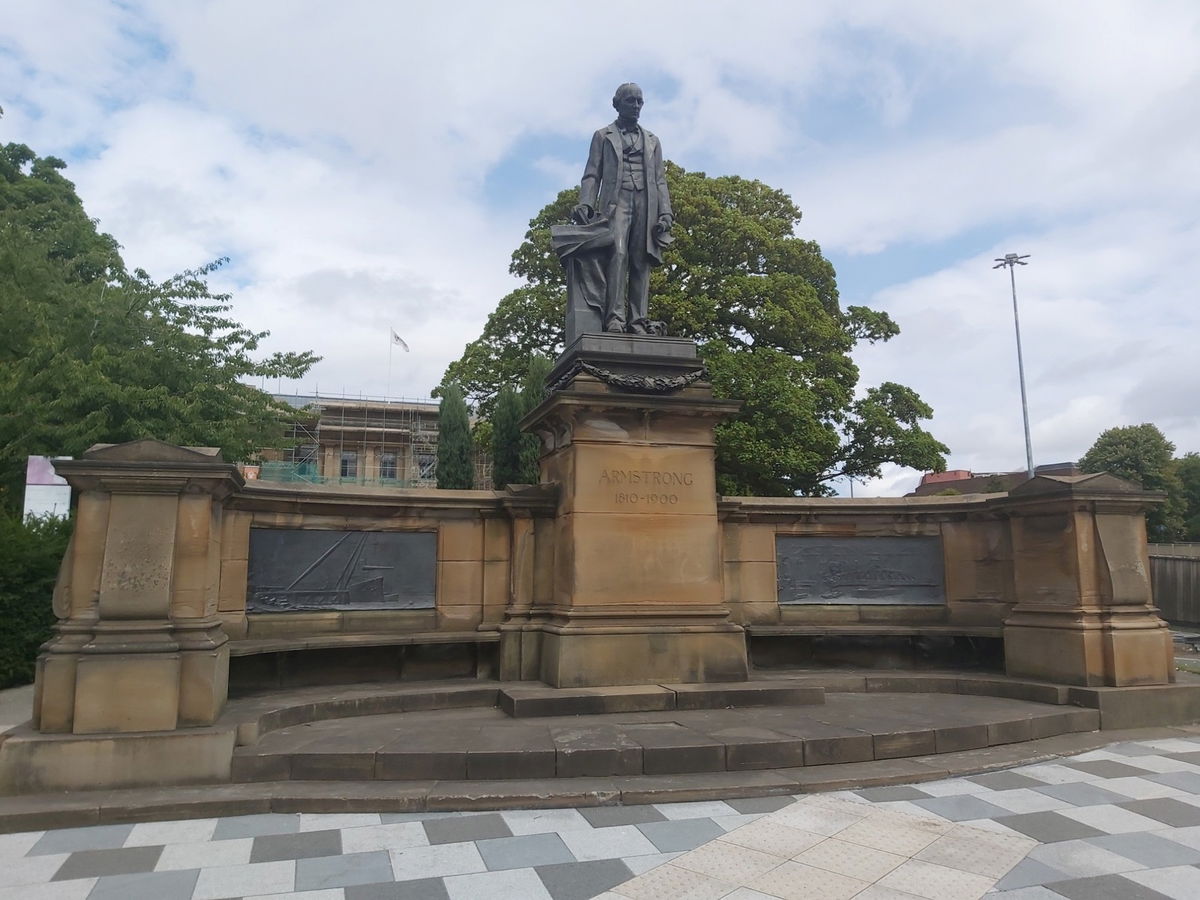 The Armstrong Memorial is a sandstone and bronze sculpture set outside the Hancock Museum dedicated to one of Newcastle's most famous sons, Lord William Armstrong. Armstrong was born in in Shieldfield in 1810, the son of a corn merchant, and was the inventor of the hydraulic crane and the Armstrong Gun. He built Cragside, the first house in the world to be lit by hydroelectricity, restored Bamburgh Castle and founded the Elswick Works, which was one of the biggest employers in the country. His influence was felt in places as far away as Russia, Japan and Chile.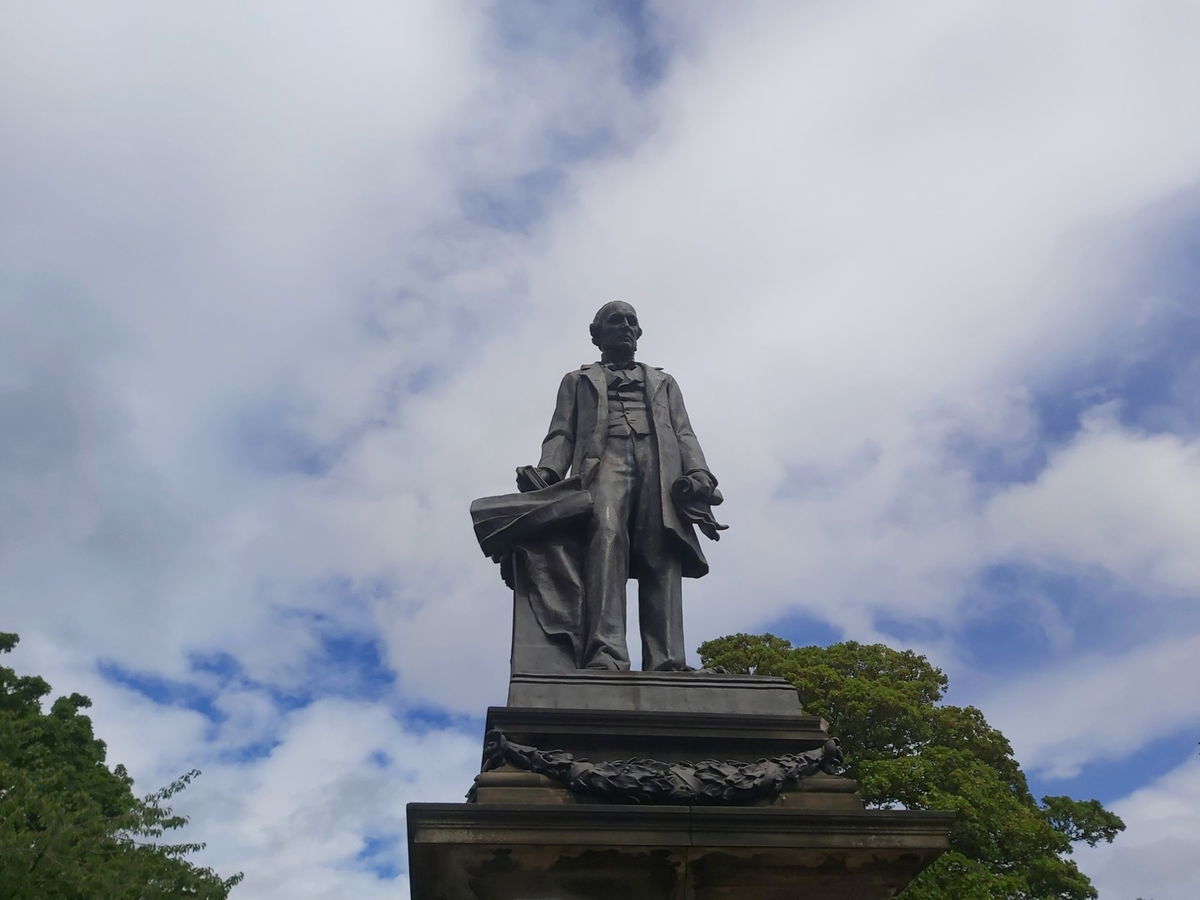 The memorial comprises two curved sandstone steps that lead to a tall, square pedestal upon which the life-size figure of Lord Armstrong stands, cast from bronze.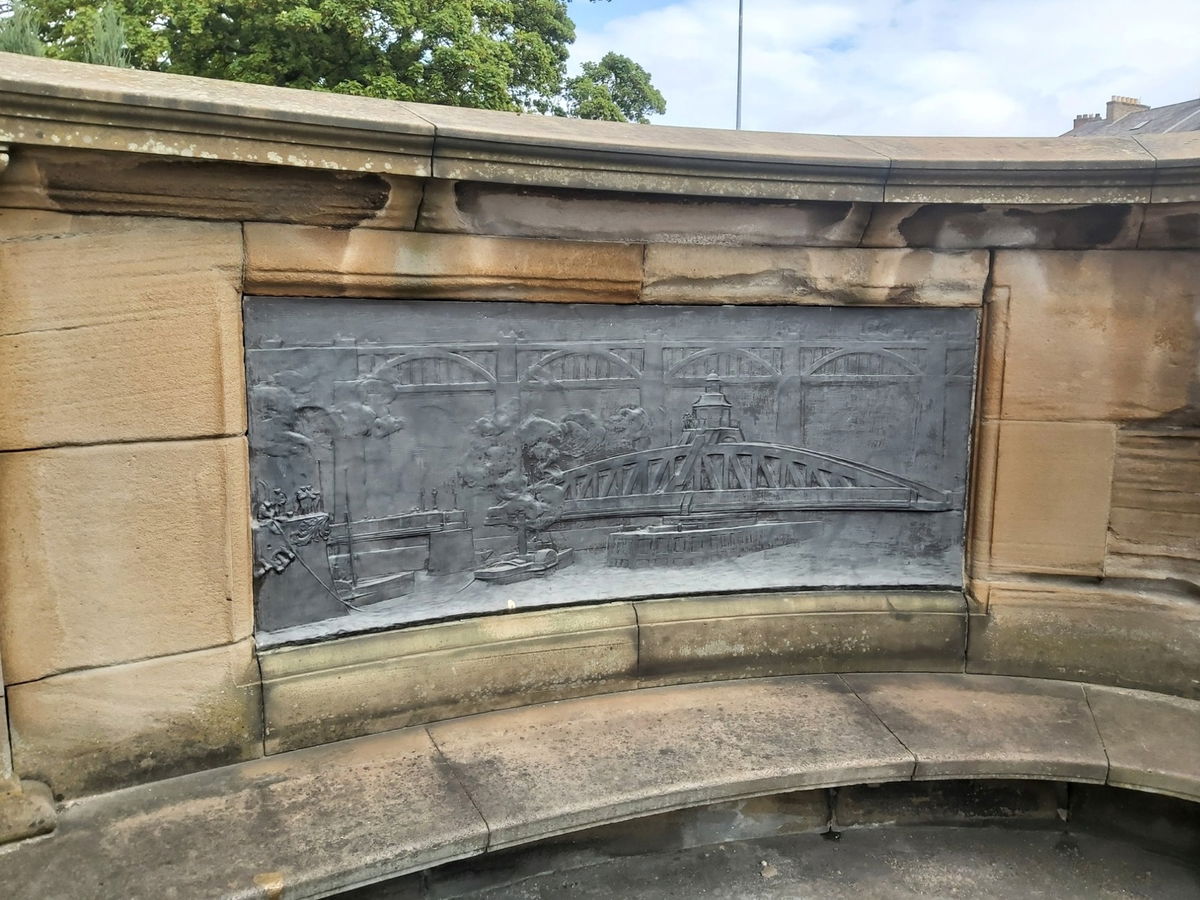 There are two screen walls which are inset with low reliefs in bronze showing the lowering of guns from the Armstrong Works onto a ship on one panel and the Swing Bridge on the other, which was designed and paid for by Lord Armstrong.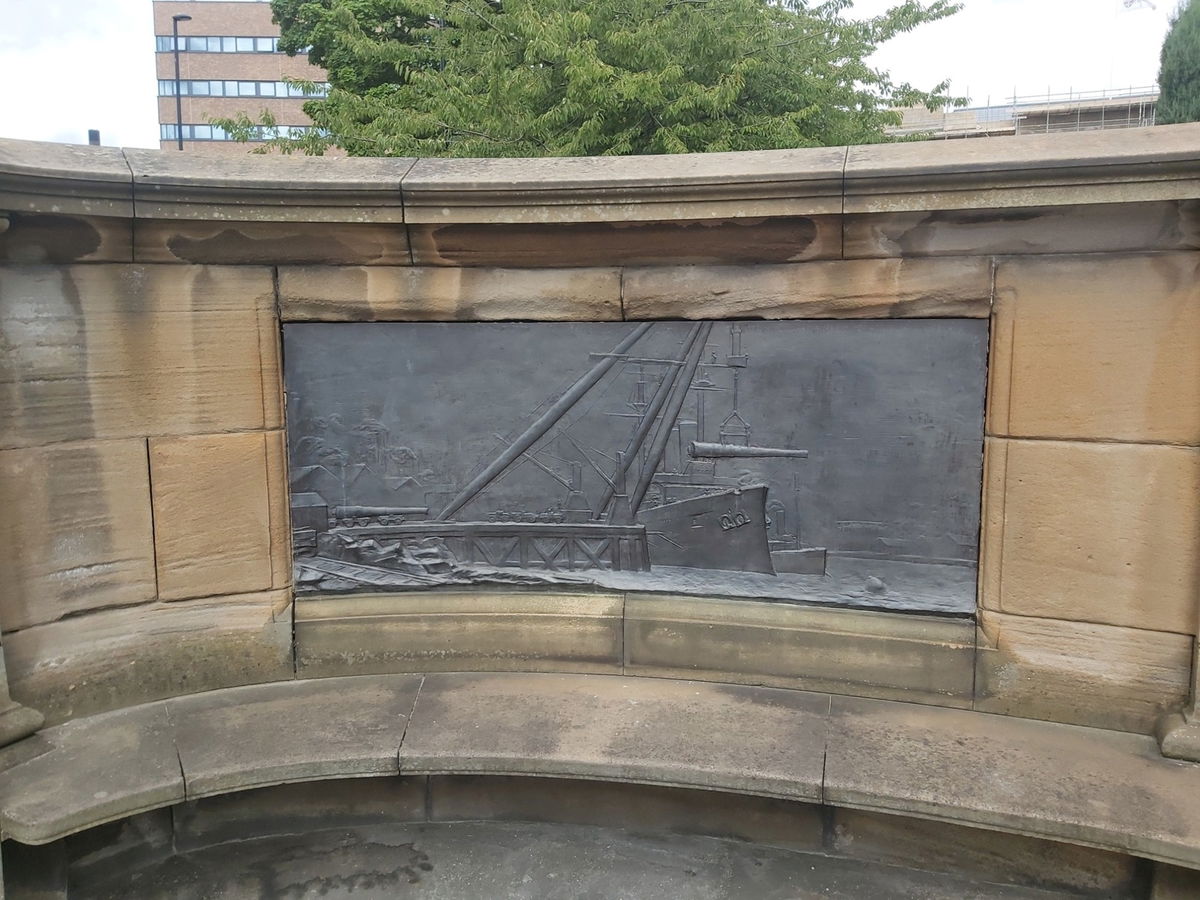 Armstrong never forgot the people of Newcastle and through his generosity established many institutions, including the College of Science (now Newcastle University), the Hancock Museum (now the Great North Museum), and the Royal Victoria Infirmary (RVI). He was President of Literary and Philosophical Society from 1860 to 1900 and was a Fellow of the Royal Society.
He also gave Jesmond Dene and Armstrong Bridge to the city. The development of his works from four buildings making hydraulic machinery to a 230 acre site producing steel, ships, munitions and hydraulic equipment with a workforce of over 20,000 was the pre-eminent industrial achievement of Victorian Tyneside. Armstrong's own status and influence grew in parallel. Following the invention of the Armstrong Gun he was made engineer to the War Department and given the honour of a knighthood.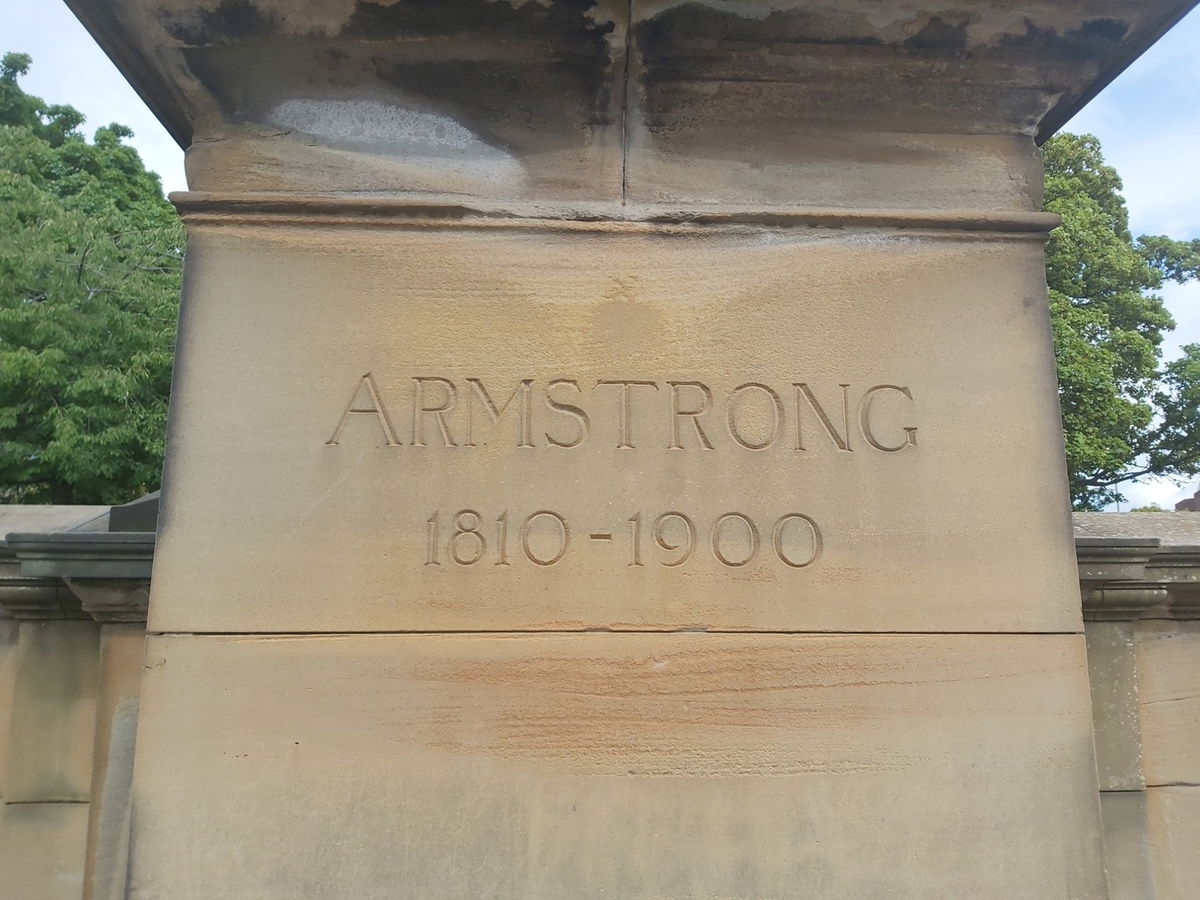 On his death, on 27 December 1900, aged 90, his obituary in The Times stated: 'With his death Newcastle loses her greatest citizen and the country at large one of the worthies of the expiring century.'.
How To Find Armstrong Memorial
Where To Park For Armstrong Memorial?
Show Parking On Google Maps
Lat / Long
54.98236, 54.98236
What three words
Parking is available nearby on Claremont Road
Contributed by Andrew Gardner
I love being outdoors, in nature, and experiencing the relaxation it brings. Wandering through the northern countryside seeing unexpected buildings, historic places and occasionally surprised wildlife is one of life's great pleasures.
More Places from Andrew
More Places In Newcastle City Centre
Find more fabulous places in Newcastle City Centre, Tyne And Wear and if you know of a place we haven't listed, then let us know.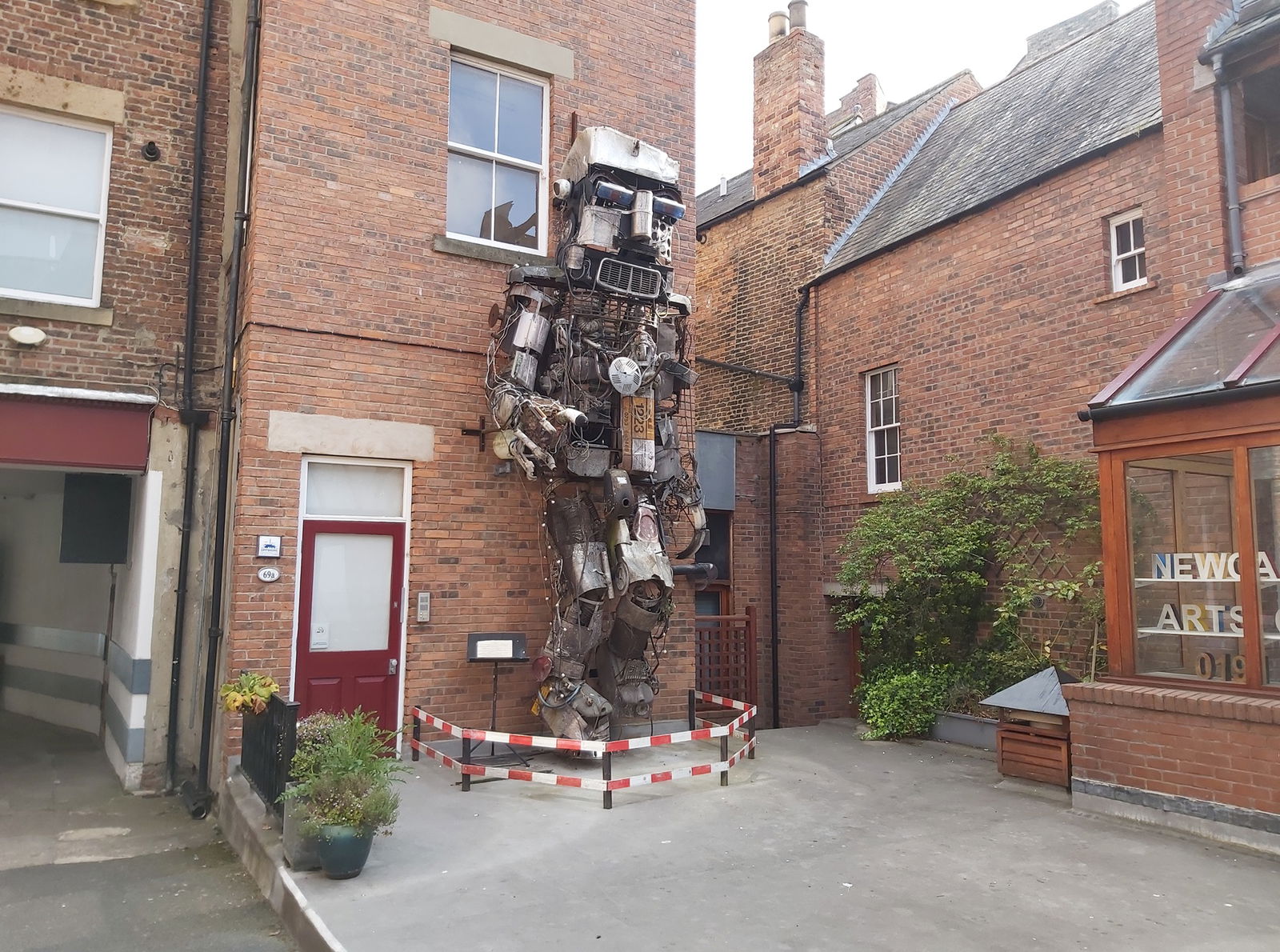 Iron Man
Art
Newcastle City Centre
Tyne And Wear
A puppet of the Iron Man that was used in the musical of the same name by The Who guitarist Pete Townshend.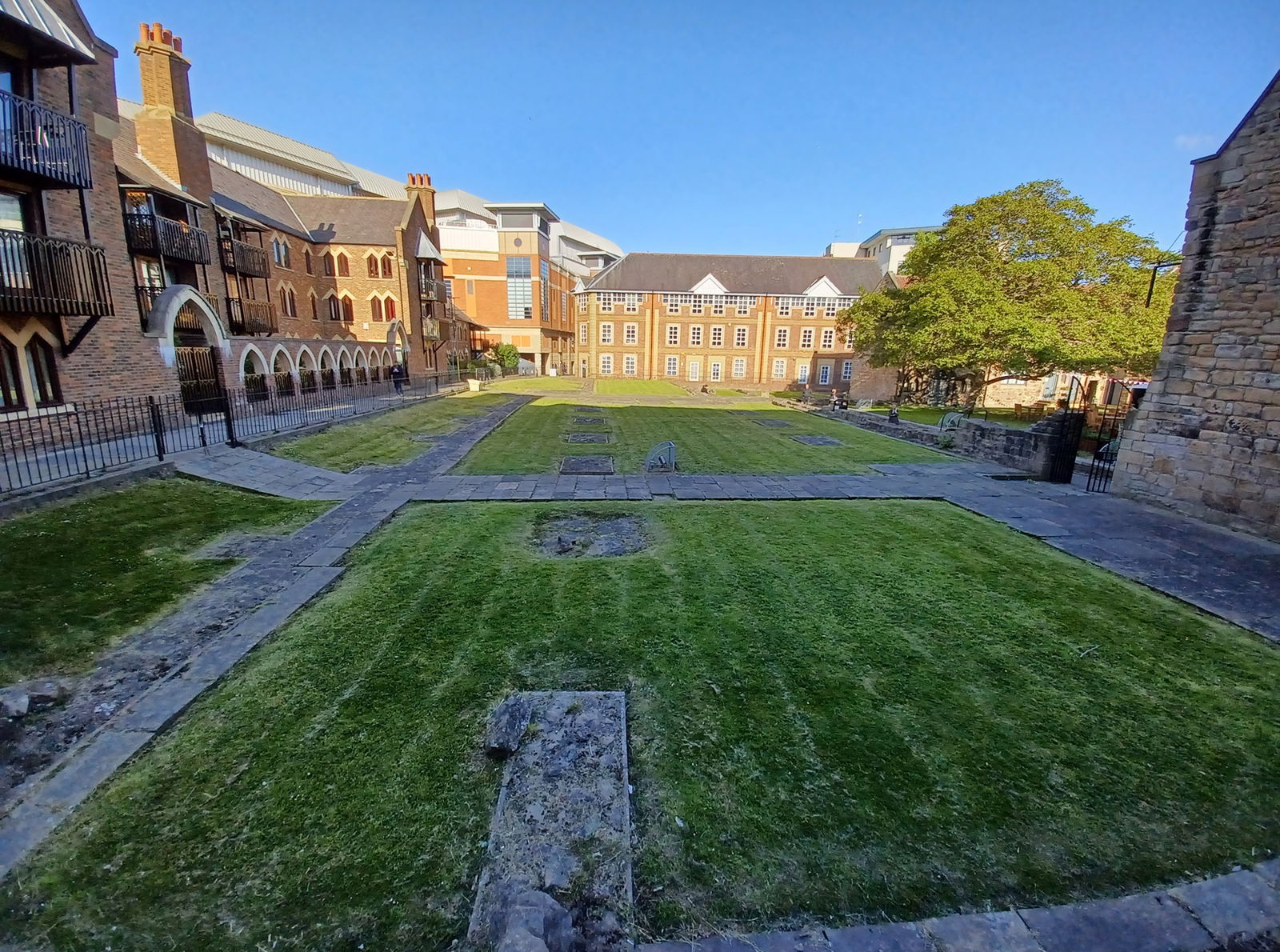 Blackfriars
Religious Place
Newcastle City Centre
Tyne And Wear
A restored Grade I listed, 13th Century Friary and ruins in the centre of Newcastle, now partly used as a restaurant and craft workshops.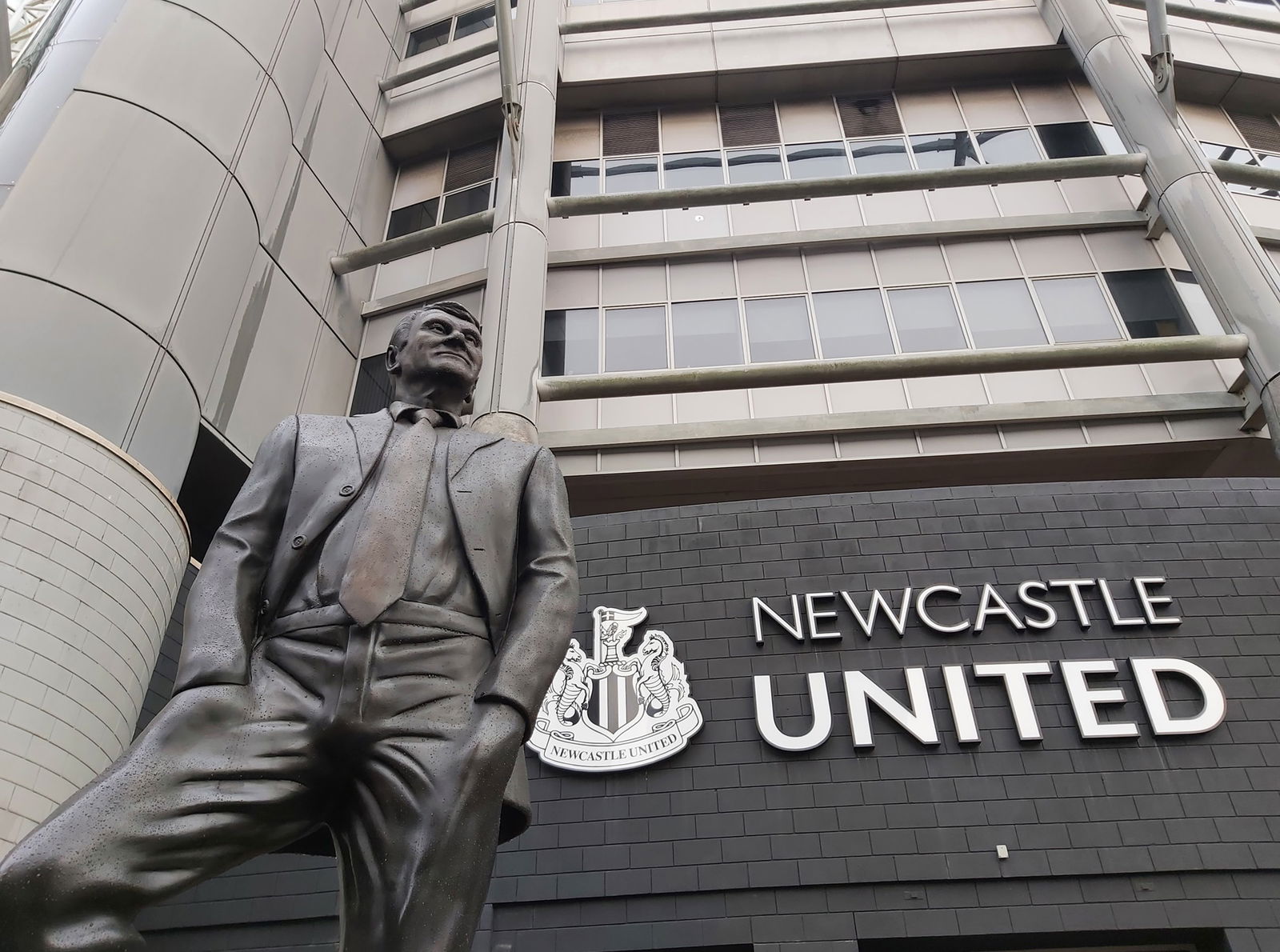 Newcastle United Statues
Statue
Newcastle City Centre
Tyne And Wear
Three statues of Newcastle United legends outside St. James Park - Jackie Milburn, Sir Bobby Robson and Alan Shearer.
More Statues
So this statue wasn't enough and you want more? Don't worry we have you covered.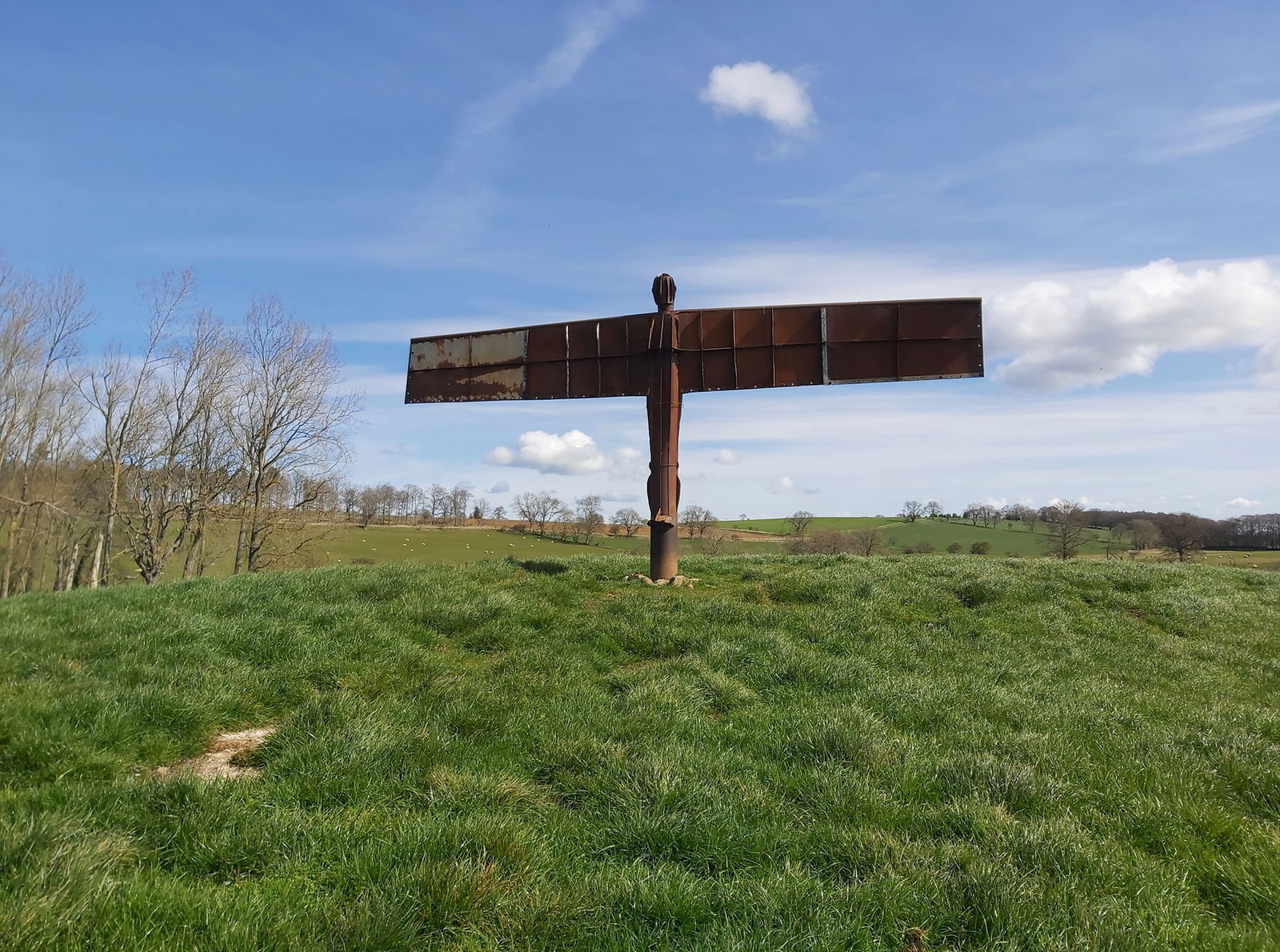 Angel Of Northumberland
Statue
Hexham
Northumberland
A mini version of the Angel Of The North standing in a field near Hexham.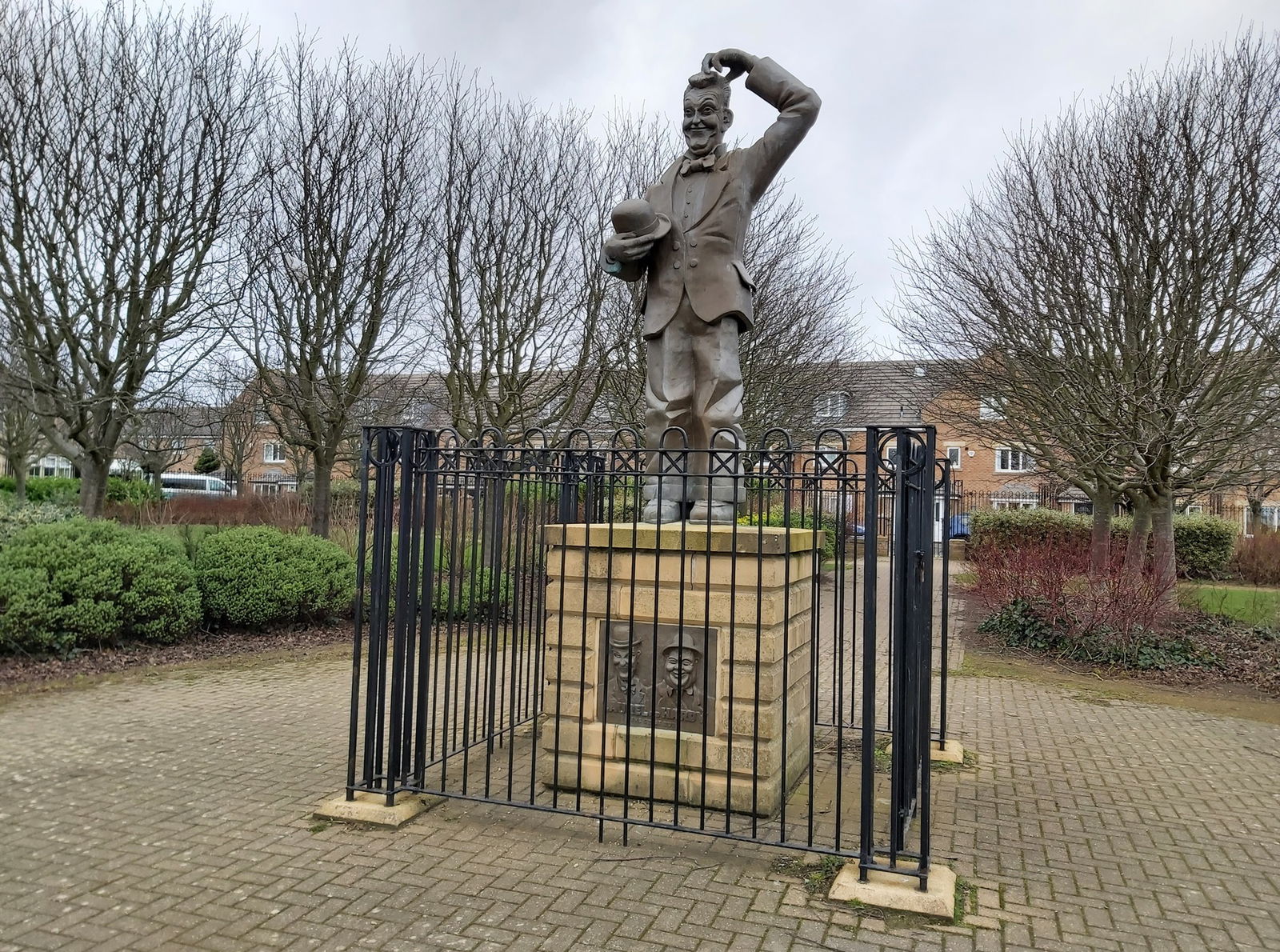 Stan Laurel Statue
Statue
North Shields
Tyne And Wear
A statue of the comedy icon and one half of the the legendary duo Laurel and Hardy, Stan Laurel to celebrate his time living in North Tyneside.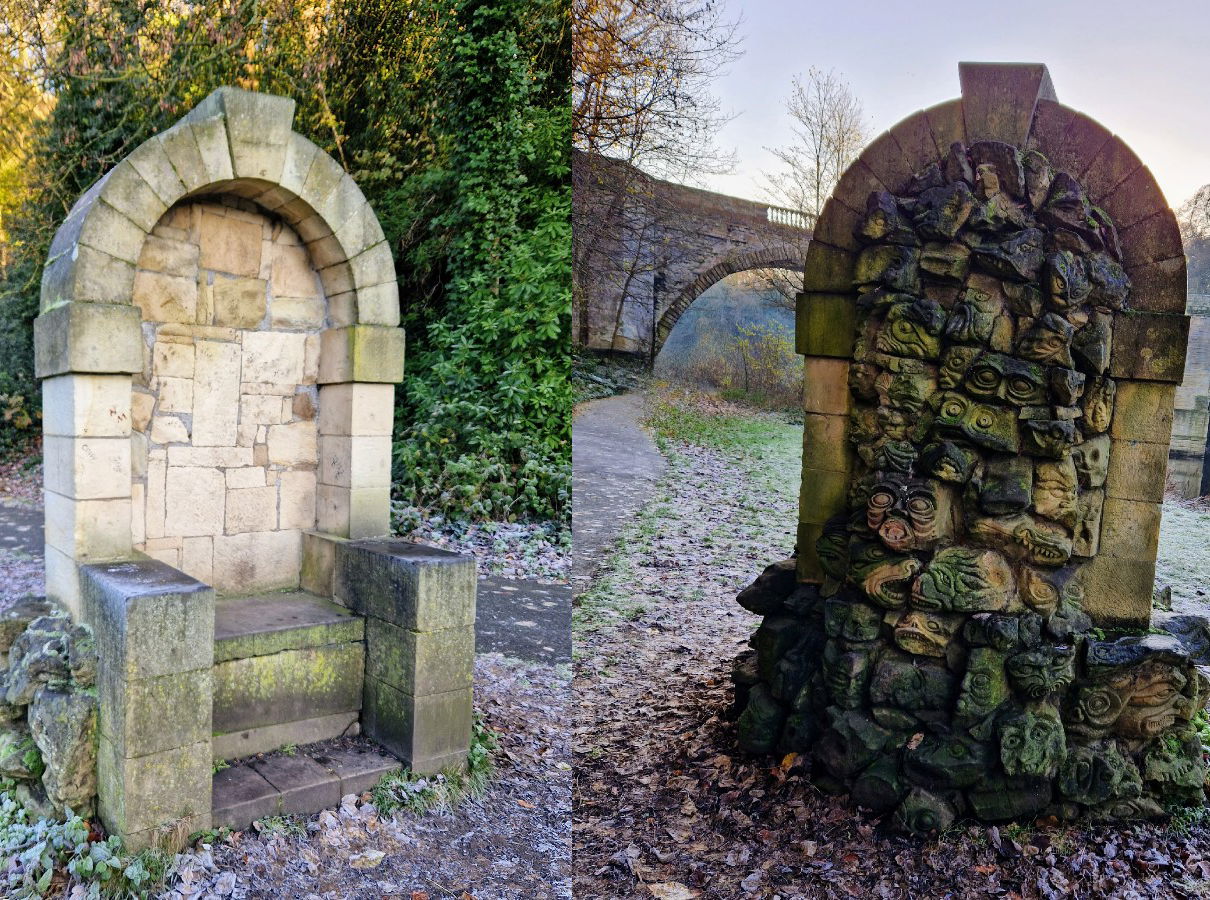 Kathedra
Statue
Durham
County Durham
A stone chair of carved gargoyles situated in Durham on the banks of the river Wear.
Find Us On Facebook
We post all our new places daily on our Facebook Groups page, so join the group today and be notified when we add a new place.
Join Our Facebook Group