Durham Angel
Statue
Peterlee
County Durham
Durham Angel
Statue In Peterlee, County Durham
Designed by local sculpturer Ray Lonsdale, this statue Horns could be the Angel Of Durham.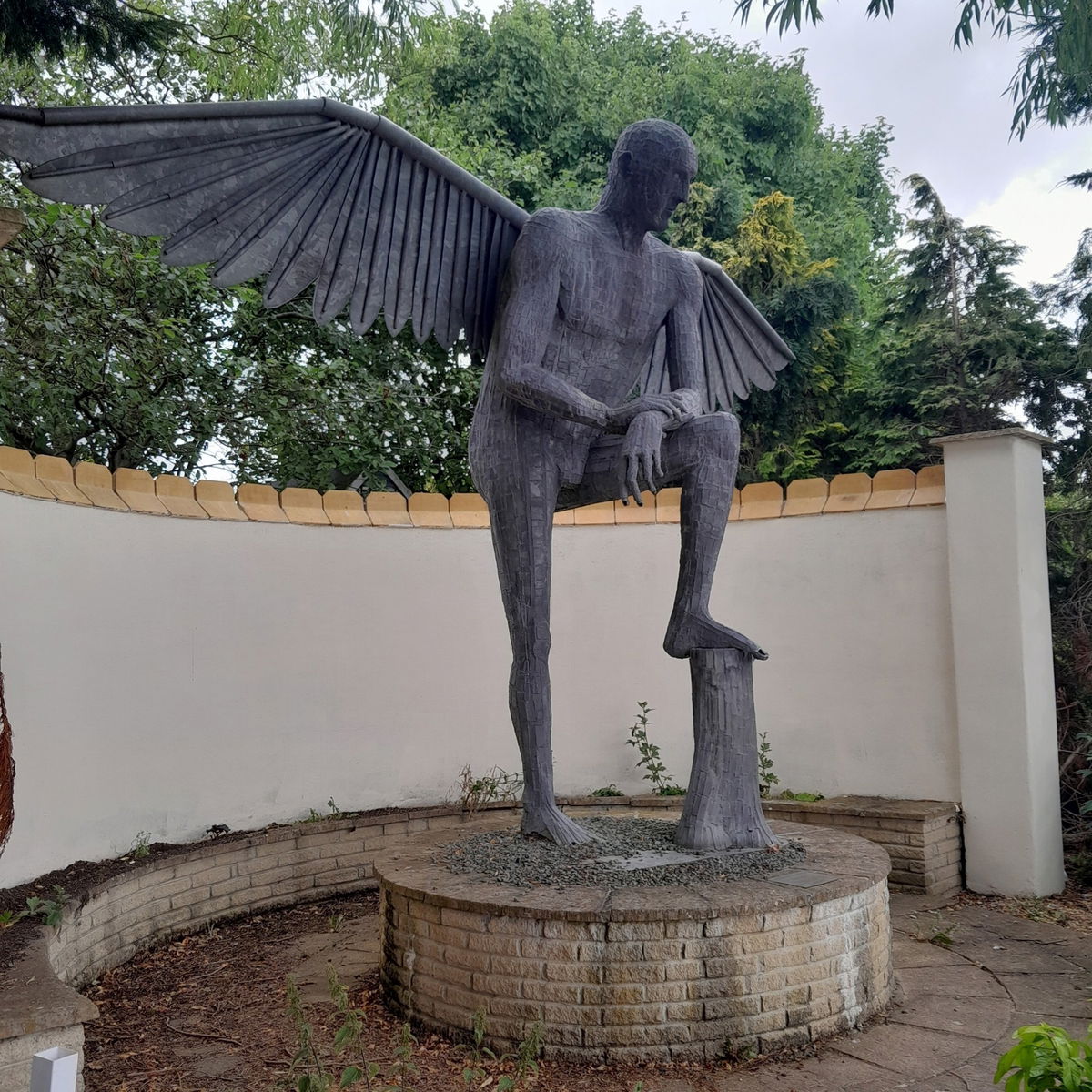 On a visit to Horns Garden Centre, Shotton, your head will be turned by the dummy in The NCB tub, and various other models/sculptures/installations.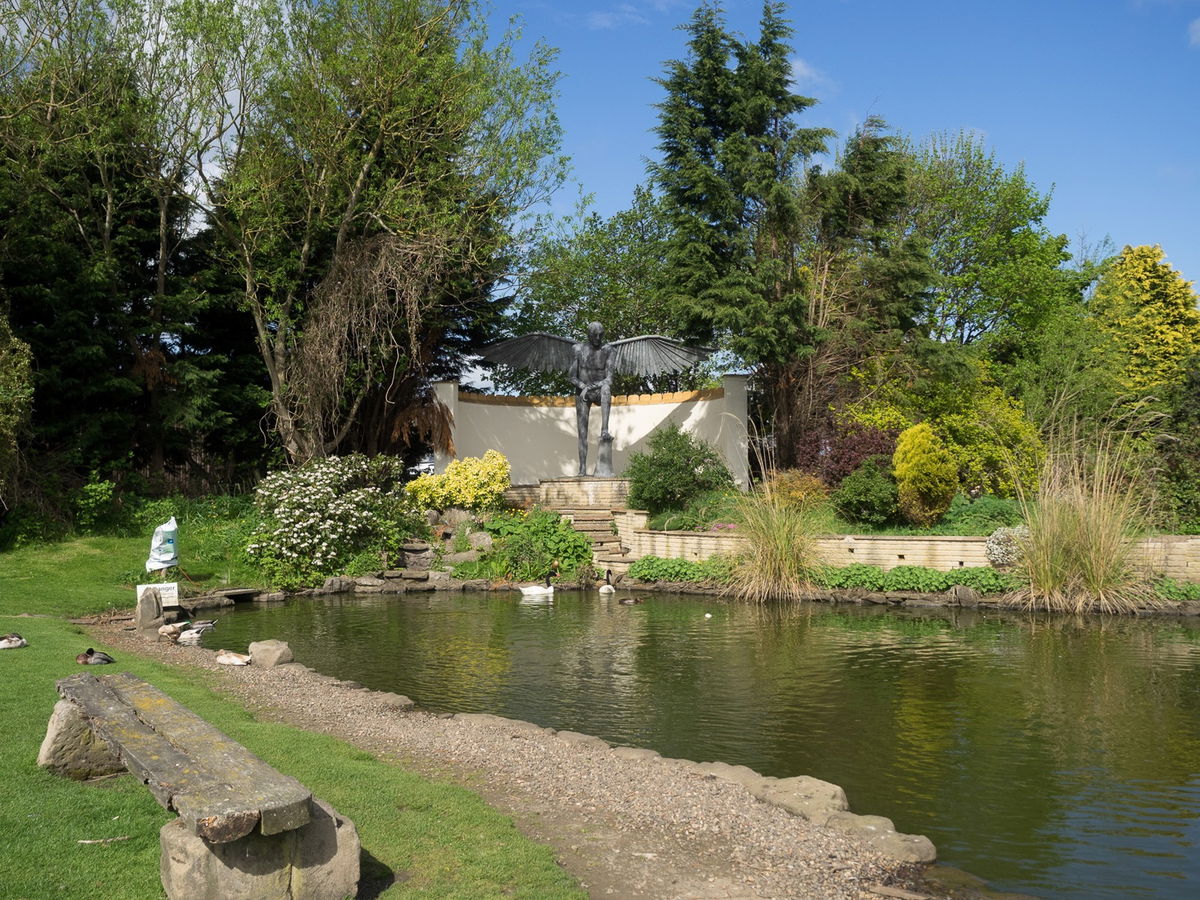 My initial purpose to visit was The Durham Angel But there were lots of bonuses as there is a beautiful pond, a nice cafe, shop and amenities.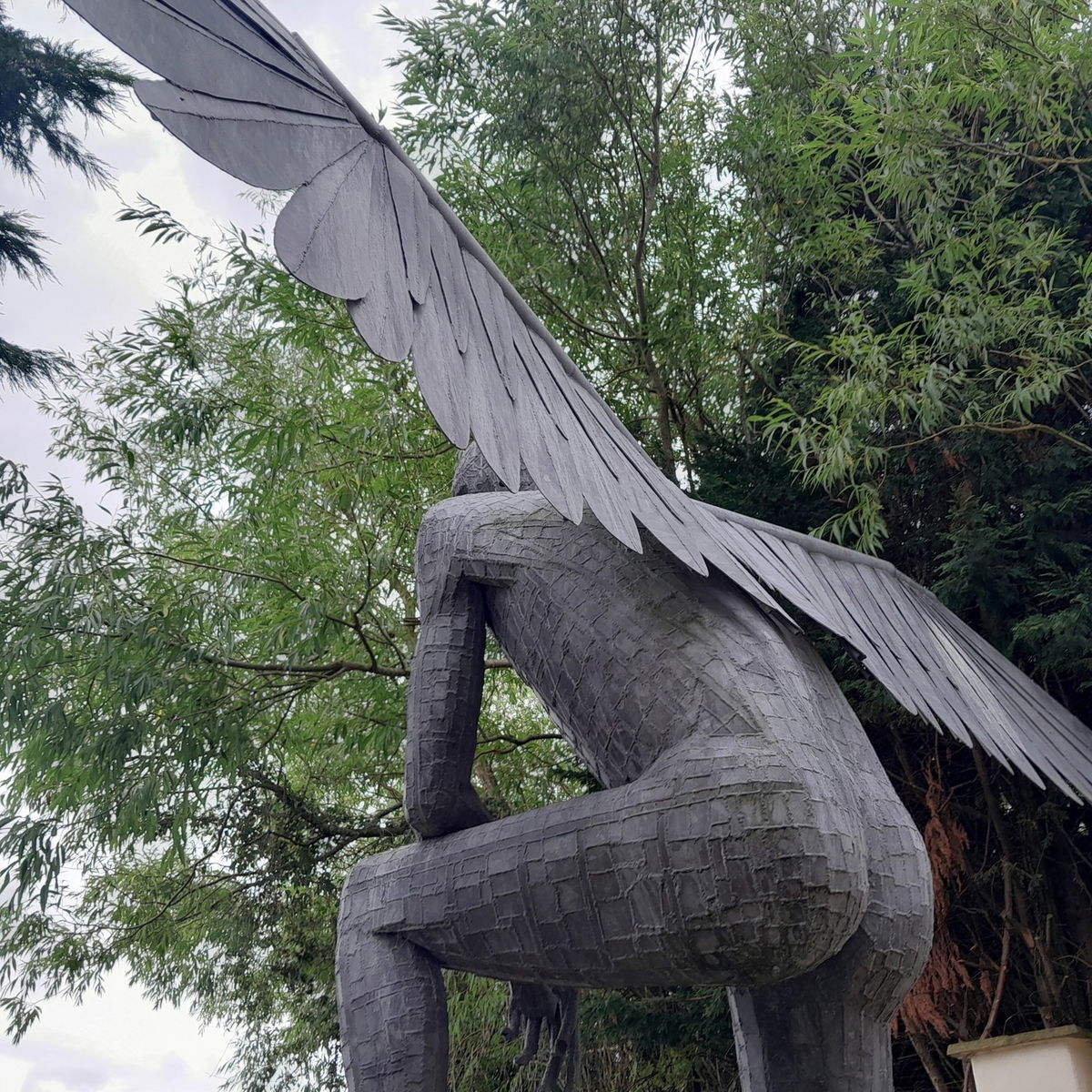 The Durham Angel is the work of Ray Lonsdale who puts emotion and poignancy to his art, usually with a Poem as in this case.
'Horns' ( Durham Angel)
Do you live a good life that's Hard to bear, for wings?
Or take the easy route and get a monkey for your sins?
The dilemma of what to wear on your back..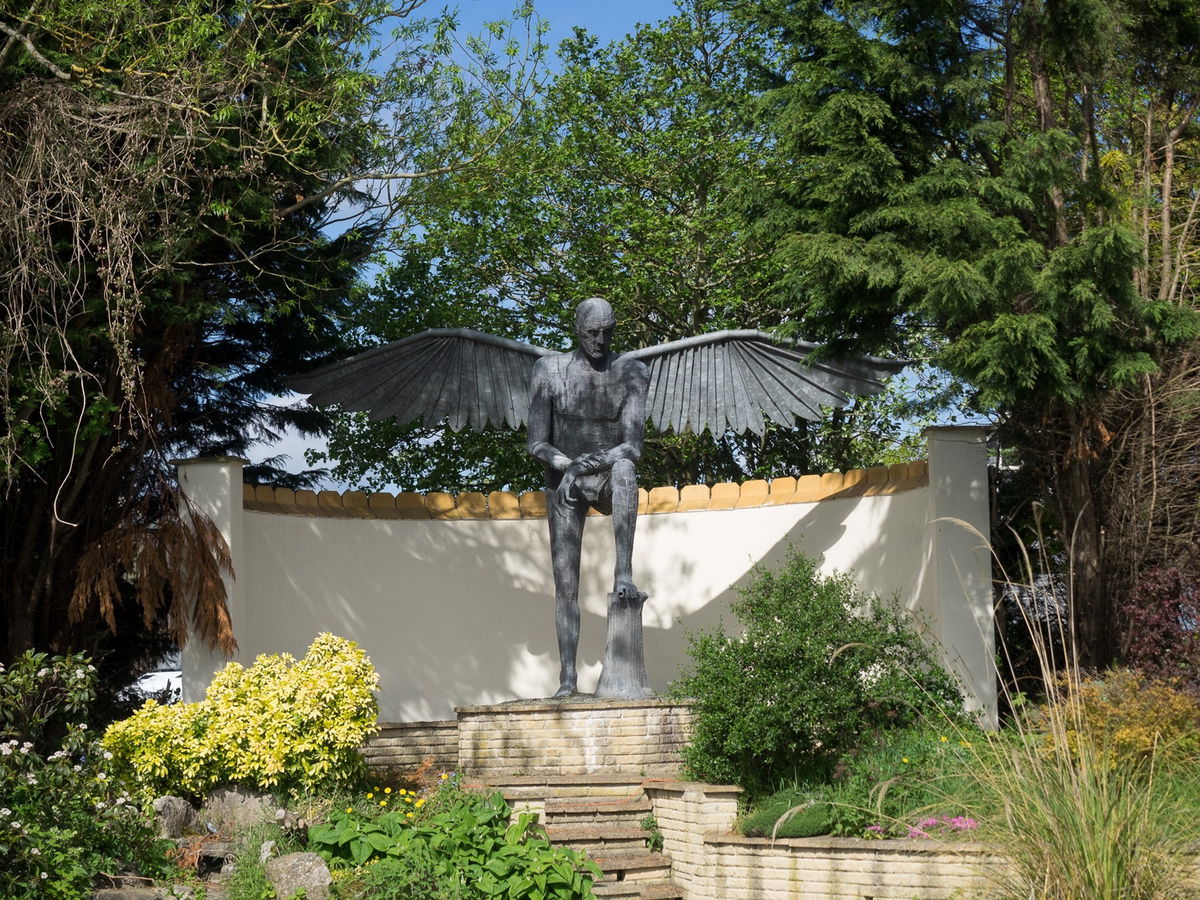 This is one of Ray's earliest works in the area. Commissioned by the owners of Horns Garden Centre and installed in 2004. Originally Ray was asked to do a copy of the Angel of the North, but with his creativeness this Masterpiece transpired (It reminds me of the 1890 painting 'Lucifer' Franz Stuck).
Later Ray became world famous with Eleven O One 'Tommy' at Seaham.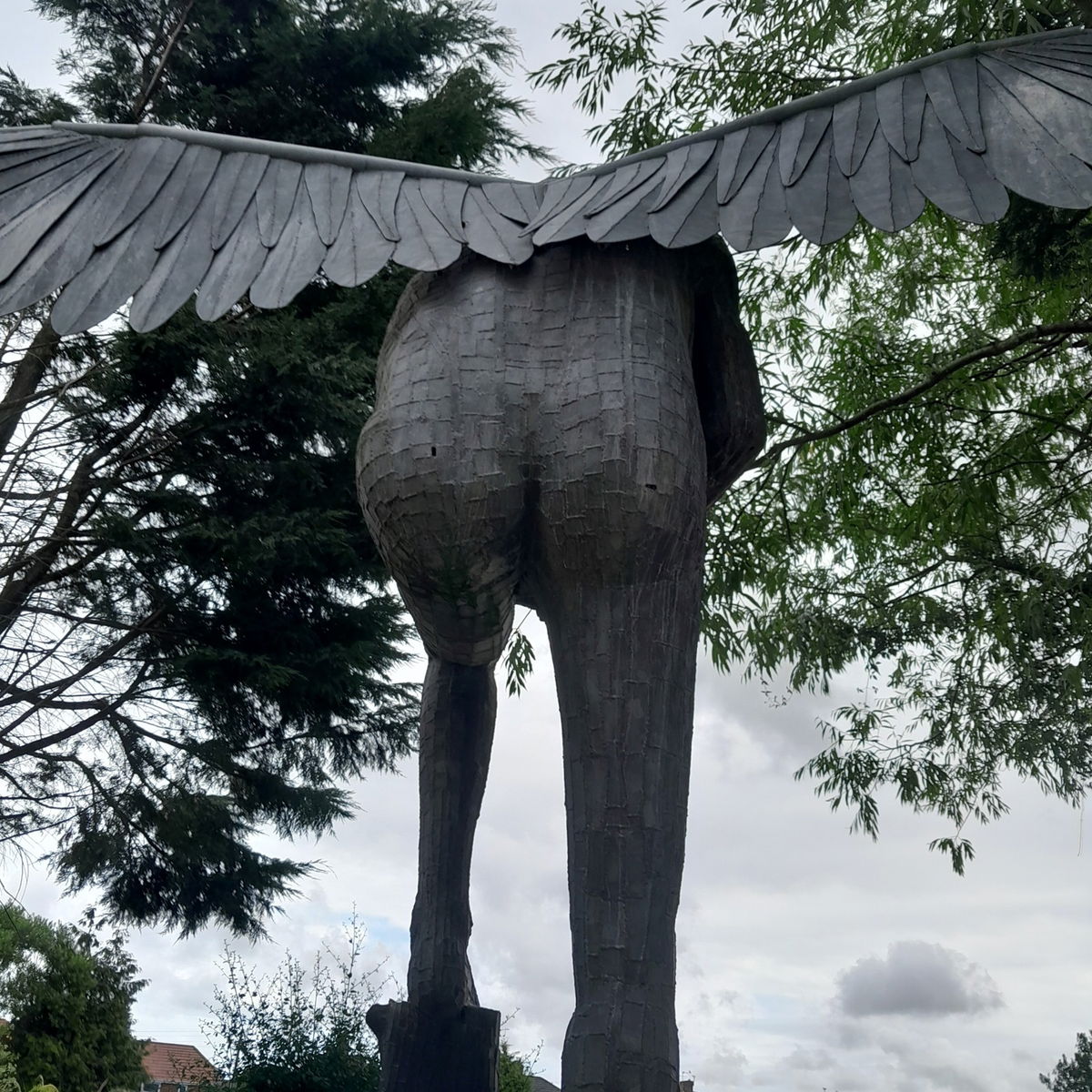 I had to have a cheeky look behind to check the anatomy was correct.
On to the technical stuff and it is 2x life size so it is 12 foot high and has a wingspan of 22 feet made of a mosaic of metal sheeting.
In Spring and Summer the pond was brimming with swans, moorhens, ducks and ducklings. So there was an extra cute factor!
Where To Park For Durham Angel?
There is a dedicated car park right next to the statue.
Contributed by Rosalind Parker
Thanks for reading through and getting to the end of this post. I enjoy exploring the Fabulous North (Especially as a Southerner residing up North). I like 'snippets' of information, and more so, if they are obscure, amusing or meaningful. The photographs are taken on a mobile phone, without any enhancements.
More Places from Rosalind
More Places In Peterlee
Find more fabulous places in Peterlee, County Durham and if you know of a place we haven't listed, then let us know.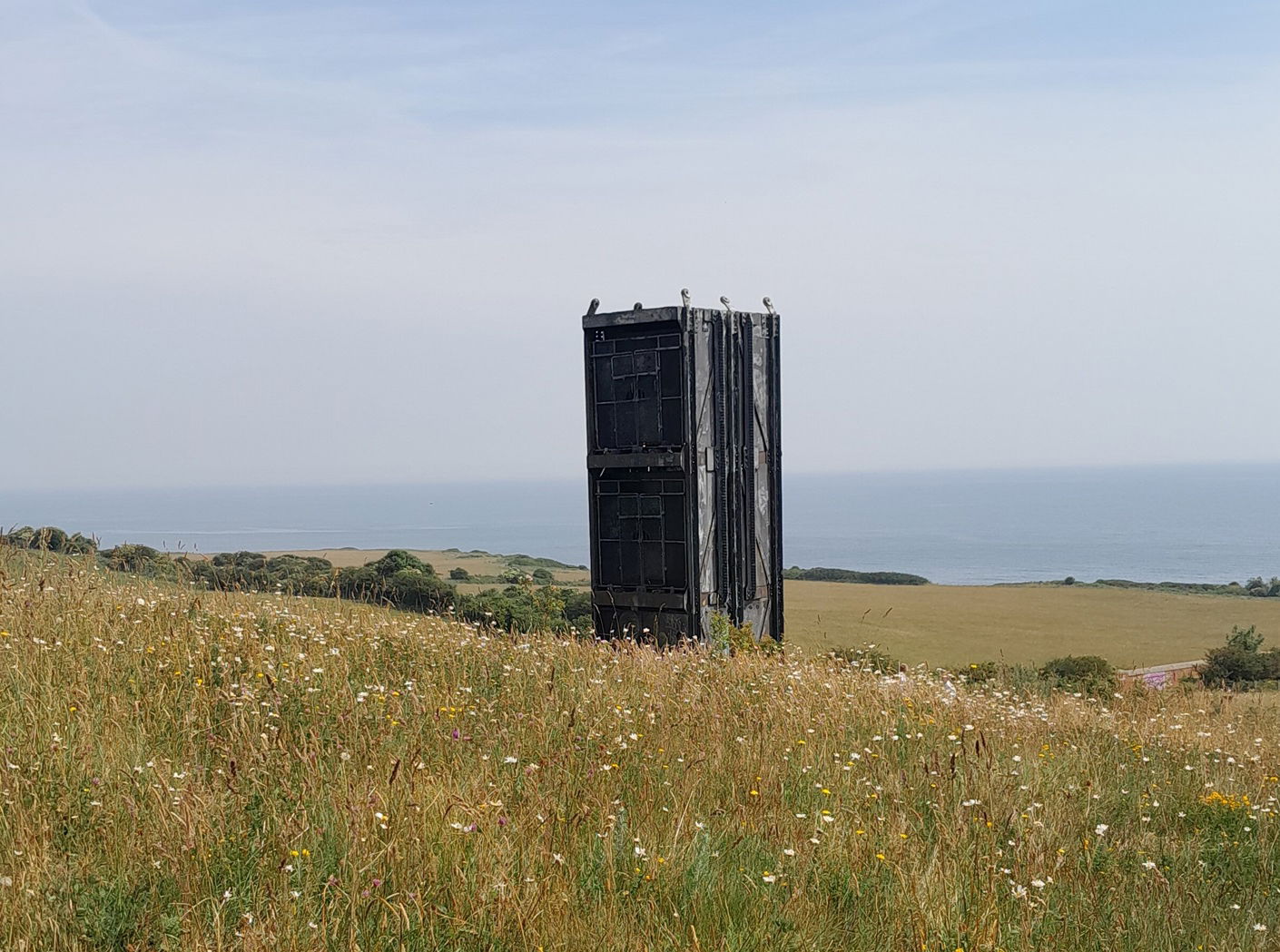 Easington Colliery
Landmark
Peterlee
County Durham
A town with a nature reserve, memorial garden, cemetry and a reconstructed miners pit cage, celebrating the times of mining in Easington Colliery.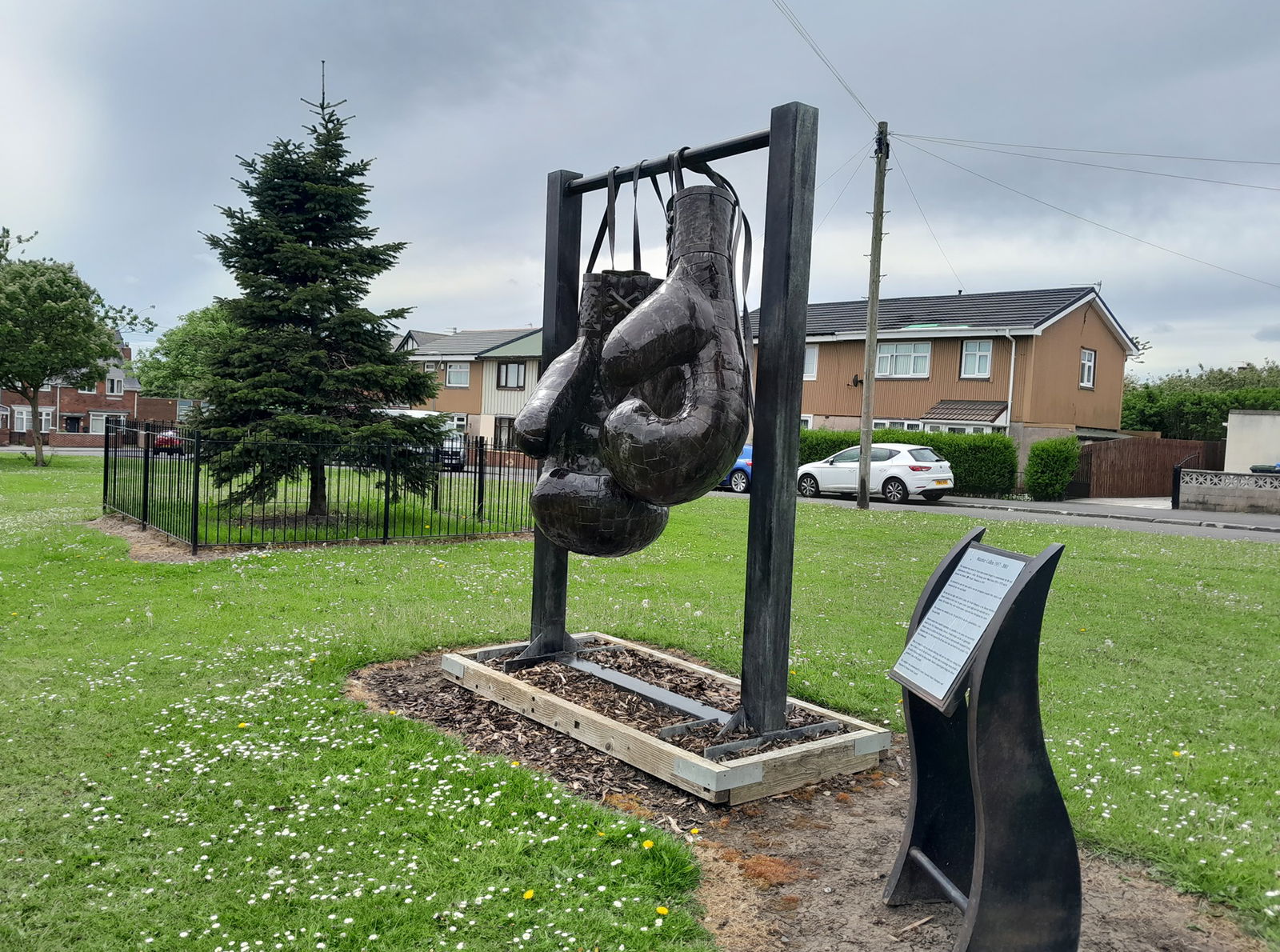 Boxing Gloves
Art
Peterlee
County Durham
Six foot pair of boxing gloves commemorating the achievements of Maurice Cullen.
More Statues
So this statue wasn't enough and you want more? Don't worry we have you covered.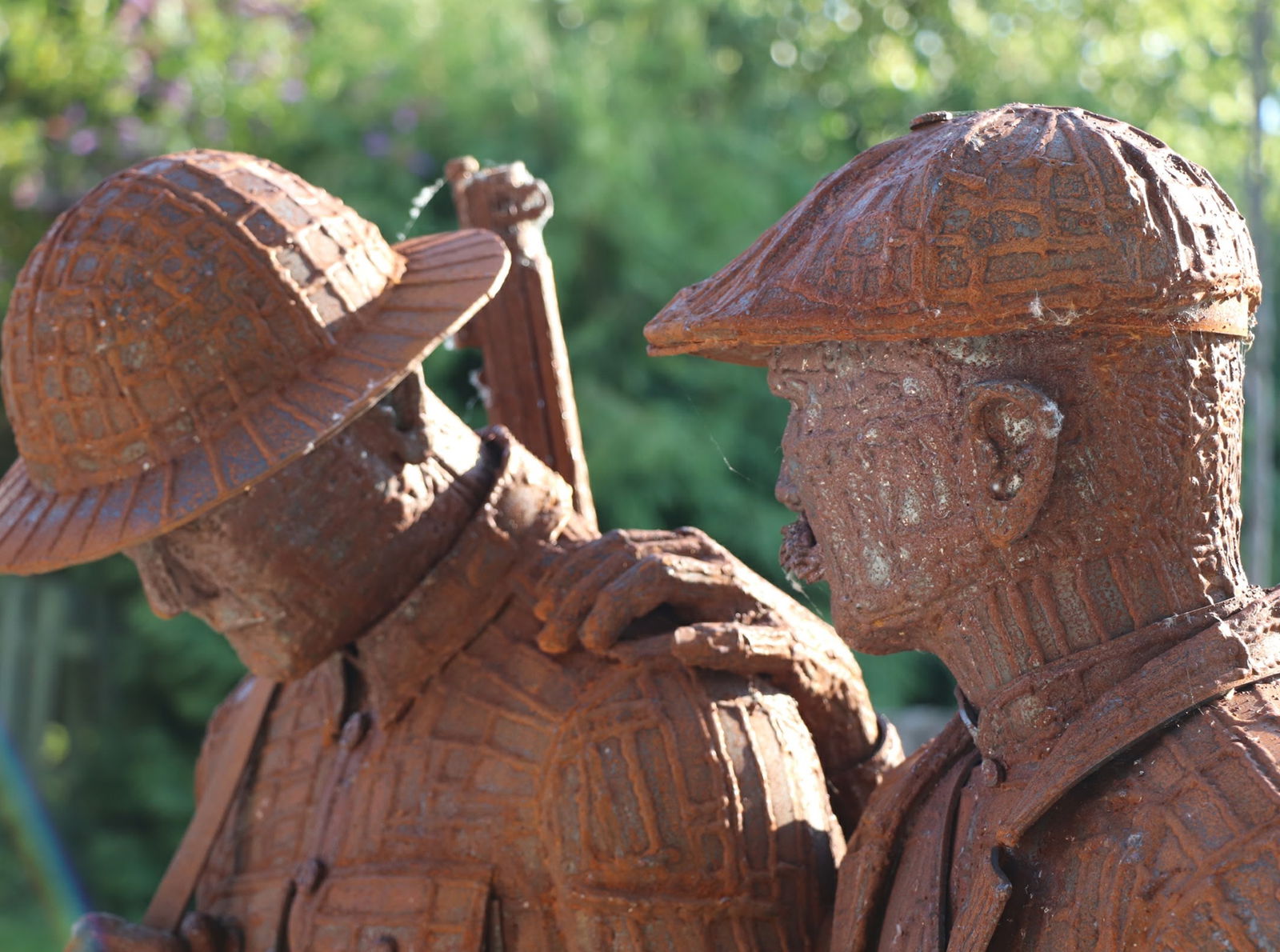 The Ball and The Bradford Boy
Statue
Bishop Auckland
County Durham
A memorial to the Bradford brothers and other soldiers from Witton Park who fought in World War 1 and both received the Victoria Cross.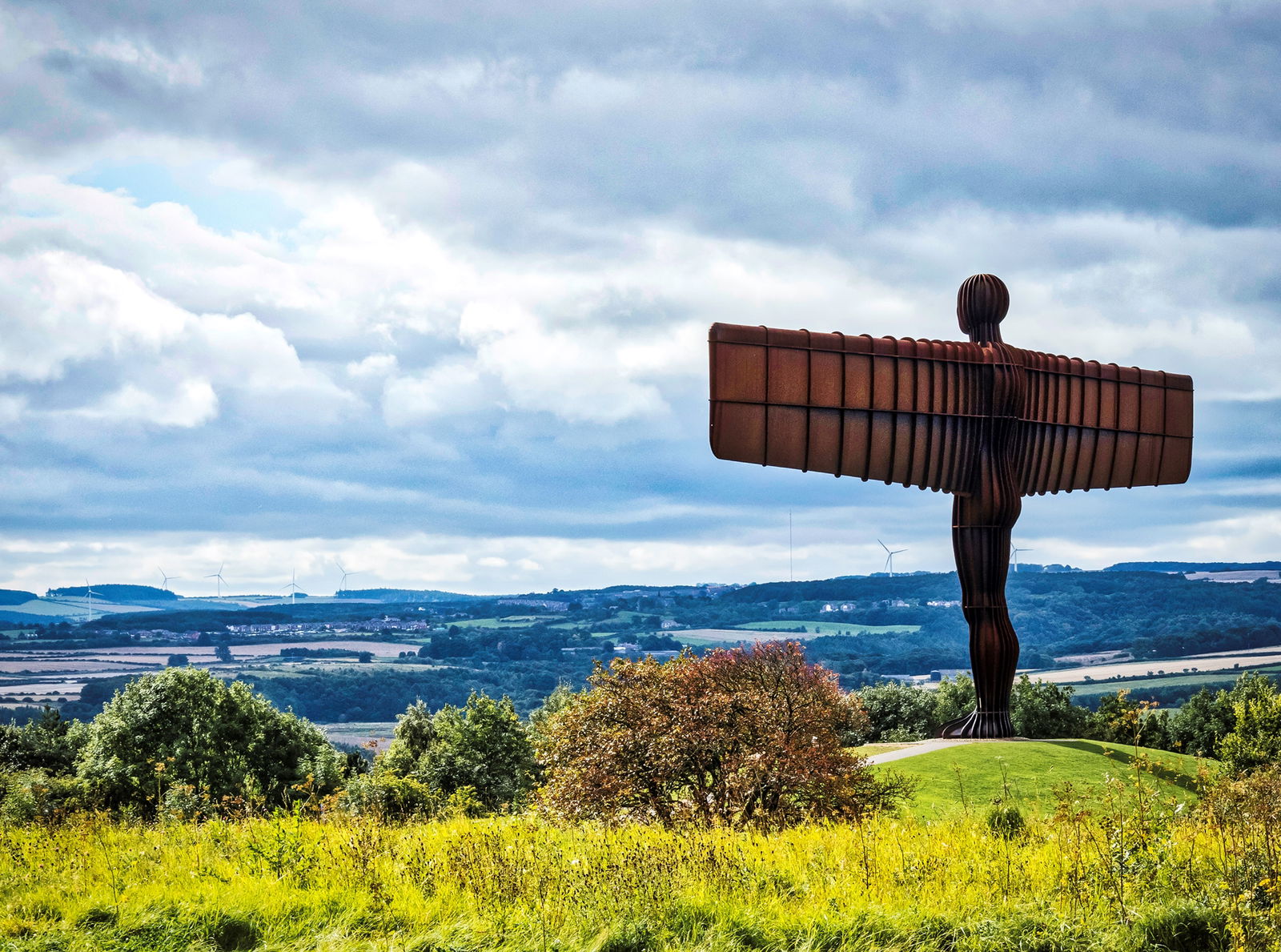 Angel Of The North
Statue
Gateshead
Tyne And Wear
A contemporary sculpture of a metal angel designed by Antony Gormley.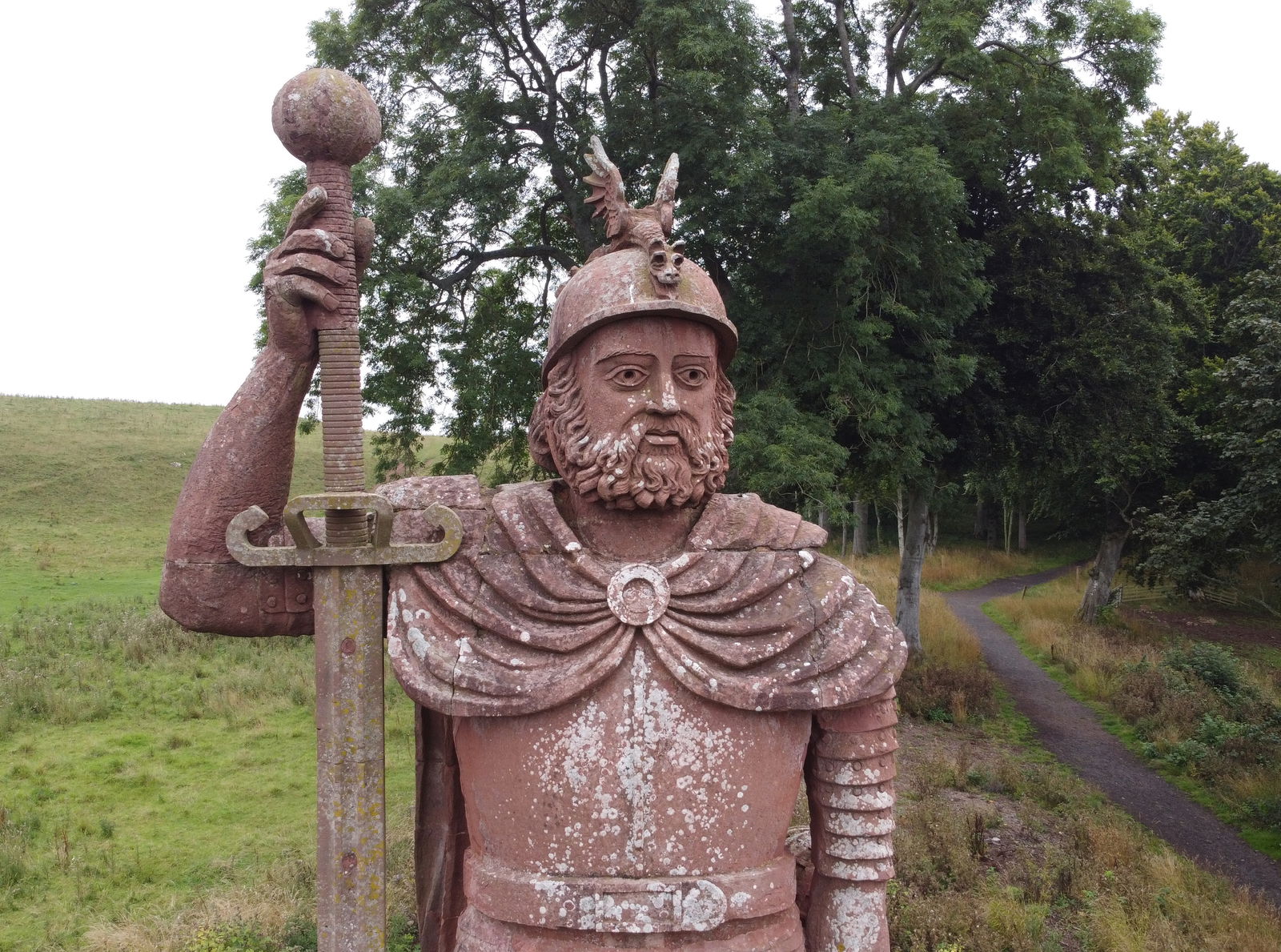 William Wallace Statue
Statue
Melrose
Borders
A red sandstone statue of of William Wallace overlooking the River Tweed Valley near Melrose.
Find Us On Facebook
We post all our new places daily on our Facebook Groups page, so join the group today and be notified when we add a new place.
Join Our Facebook Group