Benwell Temple Of Antenociticus
Building
Benwell
Tyne And Wear
Benwell Temple Of Antenociticus
Building In Benwell, Tyne And Wear
A ruined Roman template dedicated to the local deity Antenociticus.
While roaming about the north east you'll be inundated with Roman historical buildings, walls and artefacts. Now the Romans were a pretty religious bunch and worshipped a lot of deities especially the centurions that were stationed on Hadrian's Wall.
This sweet little temple located in Benwell on the outskirts of Newcastle was dedicated to Antenociticus. There isn't a lot of information on Antenociticus so it's thought that this was a local deity.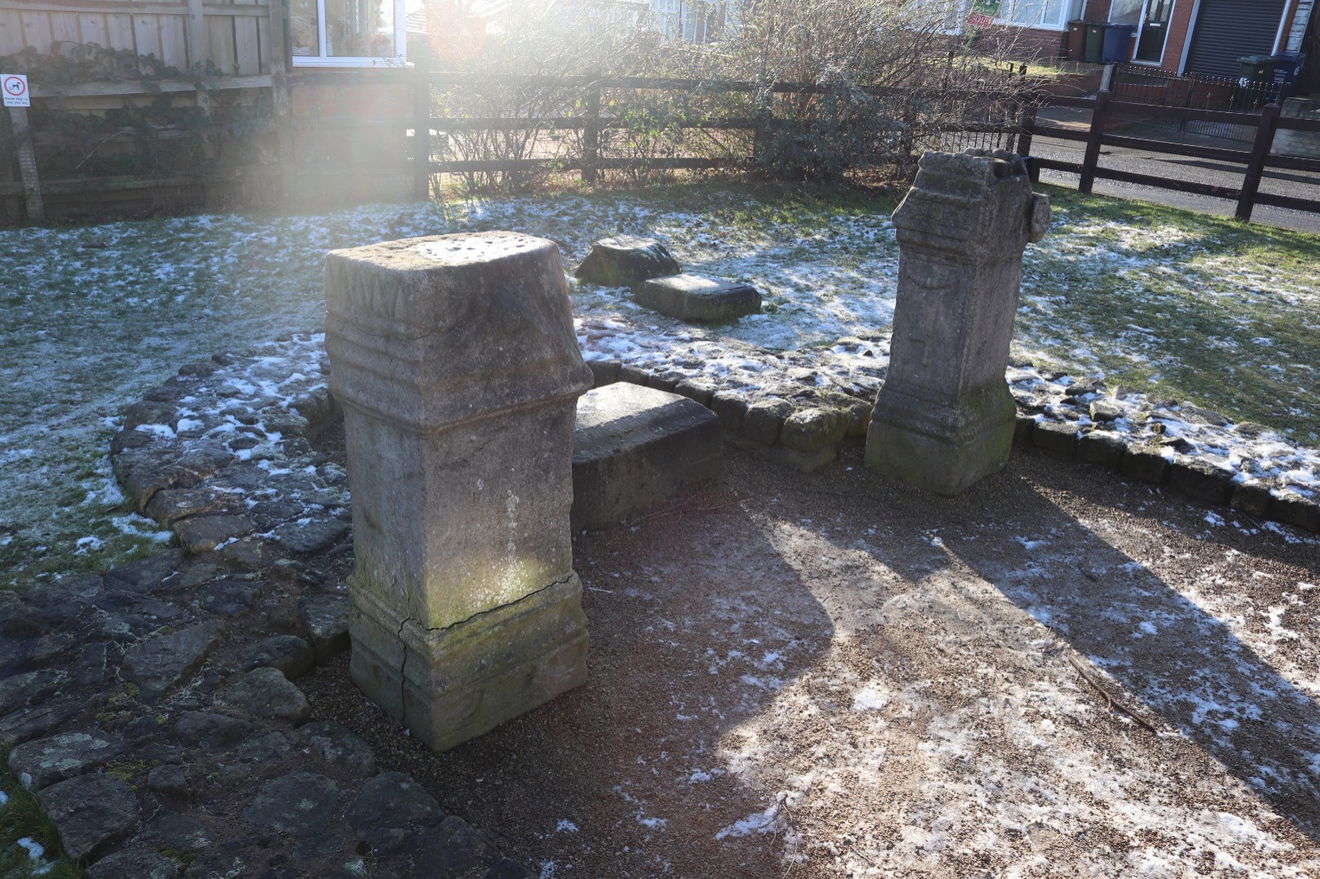 The temple is positioned within the vicus, or civilian settlement, adjacent to the Benwell Fort (Condercum), which was among the 13 permanent forts strategically added to Hadrian's Wall during its construction. It was thought this template was erected around AD 178-80.
The temple's discovery in Benwell yielded a sandstone head of Antenociticus' statue in 1862. The sculpture showcases a torc around the neck and hair that forms a forward curl resembling horns. Fragments of the lower leg and forearm were also uncovered, indicating the presence of a life-sized statue of the deity within the temple. the head is now located in the Great North Museum and here is a picture that we took when we visited.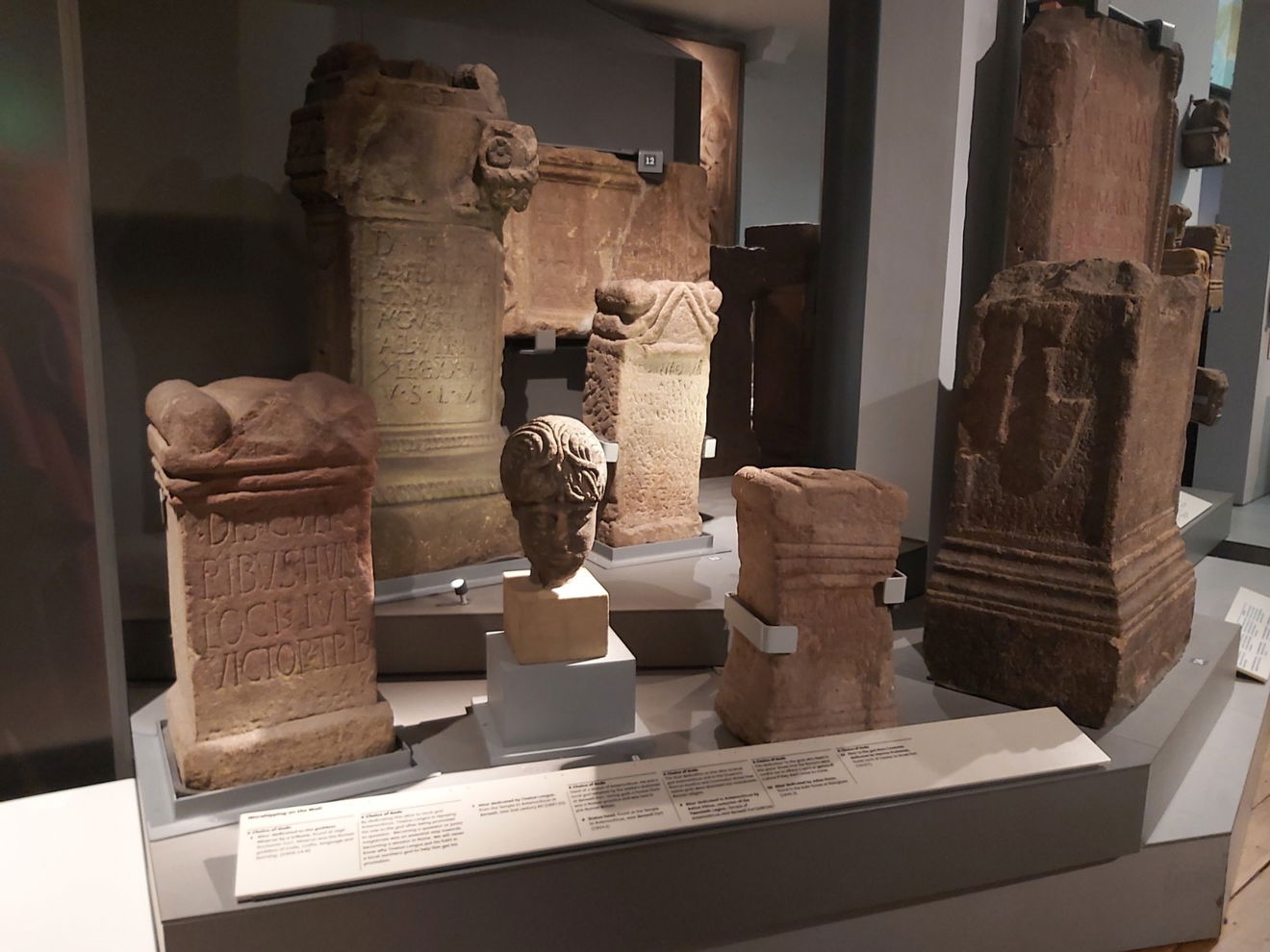 Architecturally, the temple assumes the form of a small rectangular building with a rounded end. Crafted from sandstone rubble with ashlar facing, remnants of its walls still stand roughly half a meter high.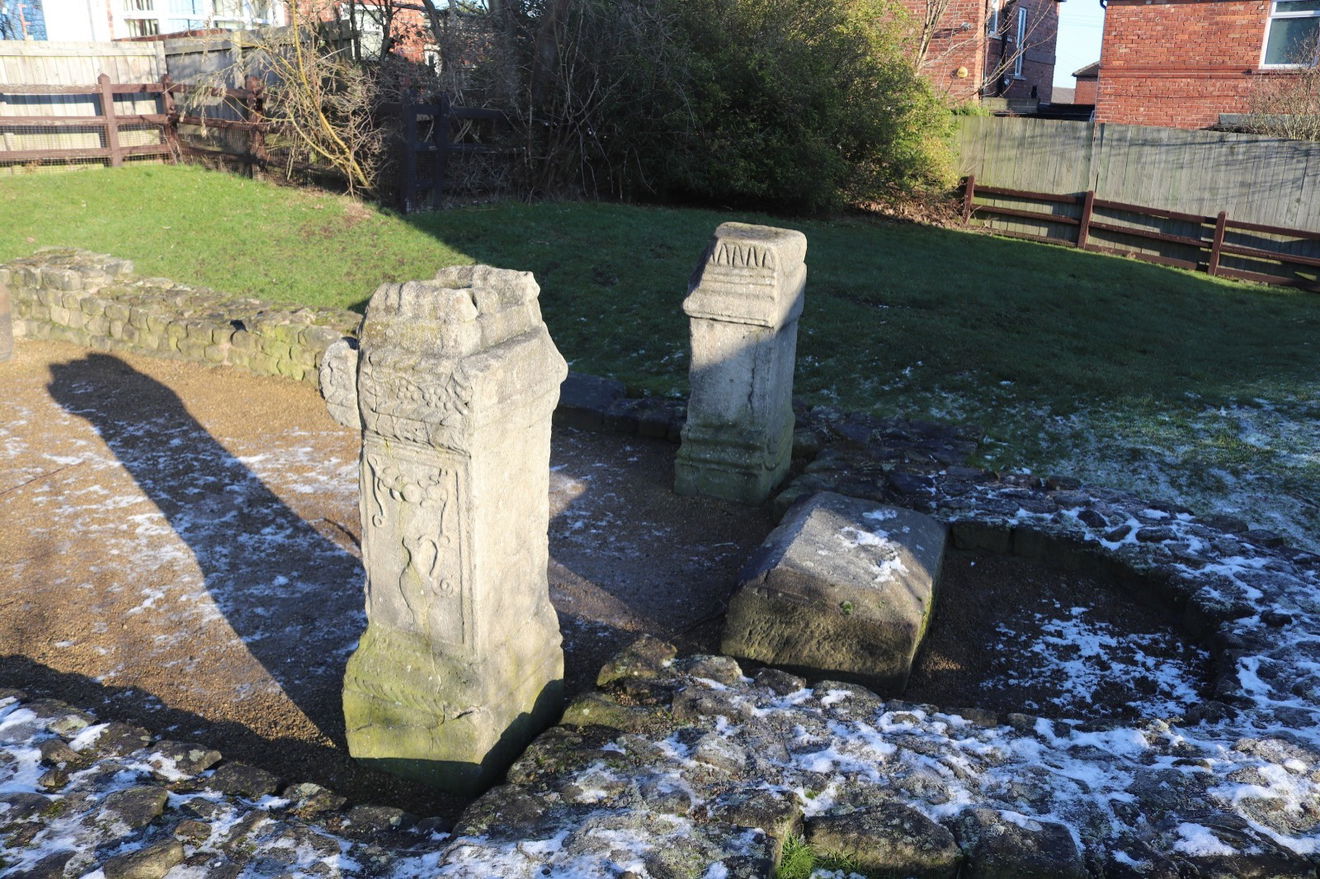 Despite a fire ravaging the temple in AD 196, it was carefully reconstructed and remained in use until the culmination of the Roman presence in Britain during the 5th century.
Here is a quick photo of how it would have looked back in the day taken from the information board.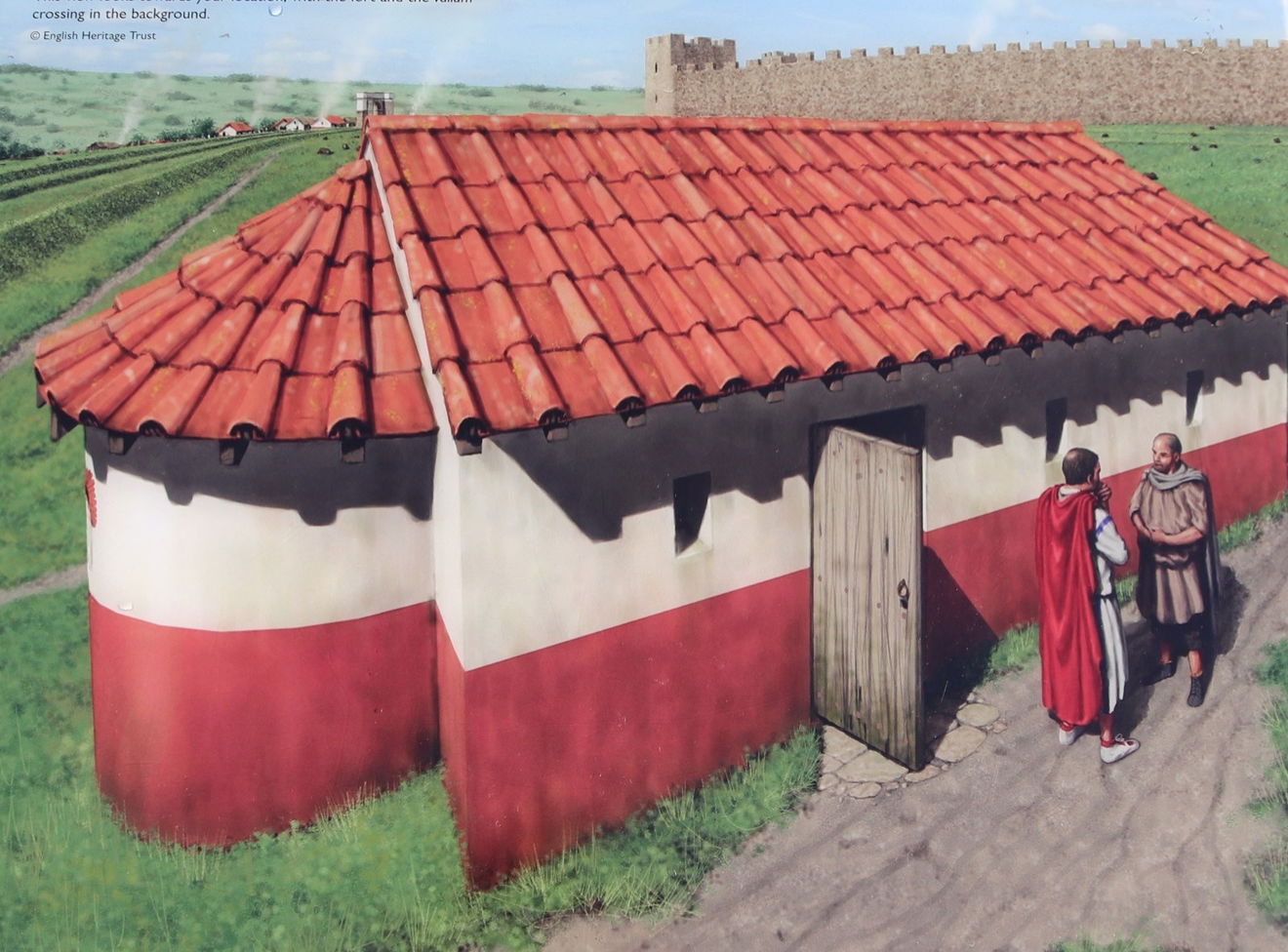 How To Find Benwell Temple Of Antenociticus
Where To Park For Benwell Temple Of Antenociticus?
The temple is located on a housing estate in Benwell and you can find a parking place right next to the temple.
Contributed by Simon Hawkins
Thanks for checking out this place on the Fabulous North! I do enjoy a wander out in to the countryside trying to find hidden gems that not many people know about. You can't beat a rogue Pele tower up a remote hill or a mysterious stone circle or a stunning waterfall secluded in a forest.
More Places from Simon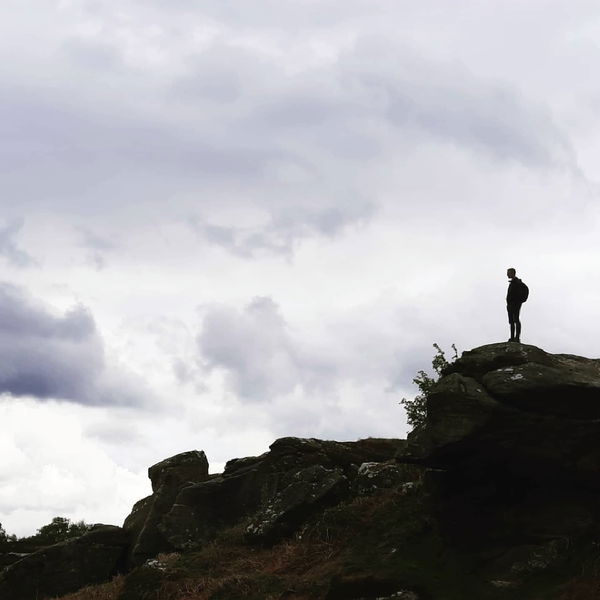 More Places In Benwell
Find more fabulous places in Benwell, Tyne And Wear and if you know of a place we haven't listed, then let us know.
Oh no! We couldn't find any more places for this area. Don't worry, we're adding new places all the time, so please check back again soon.
More Buildings
So this building wasn't enough and you want more? Don't worry we have you covered.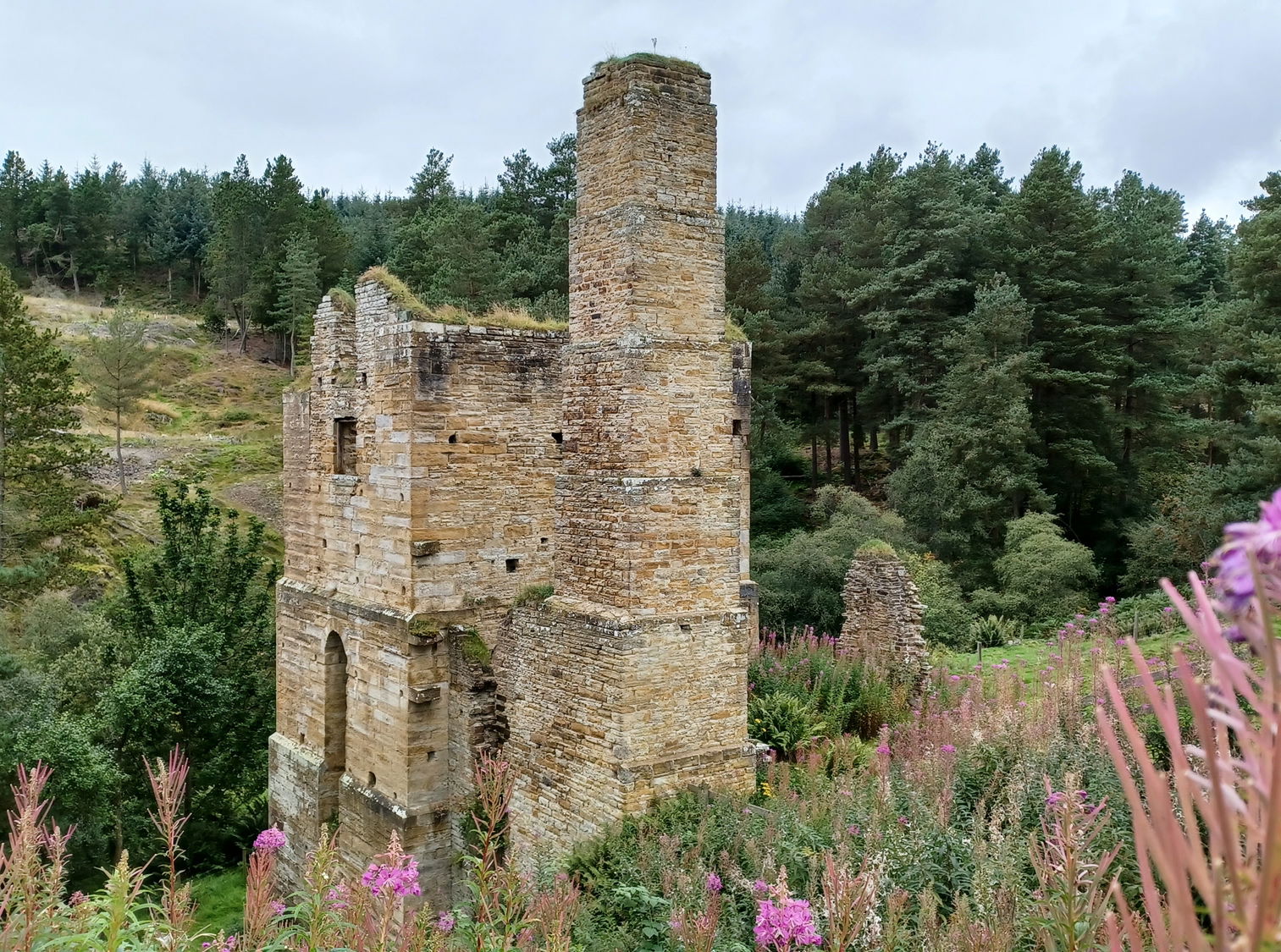 Shildon Engine House
Building
Blanchland
Northumberland
The remains of a 19th century engine house, later transformed into flats and known as 'Shildon Castle'.
Washington F Pit
Building
Washington
Tyne And Wear
Small museum showcasing the history of coal mining in the region.
Find Us On Facebook
We post all our new places daily on our Facebook Groups page, so join the group today and be notified when we add a new place.
Join Our Facebook Group