Biddlestone Chapel
Religious Place
Alwinton
Northumberland
Biddlestone Chapel
Religious Place In Alwinton, Northumberland
A redundant Roman Catholic chapel in Biddlestone set in a picturesque copse.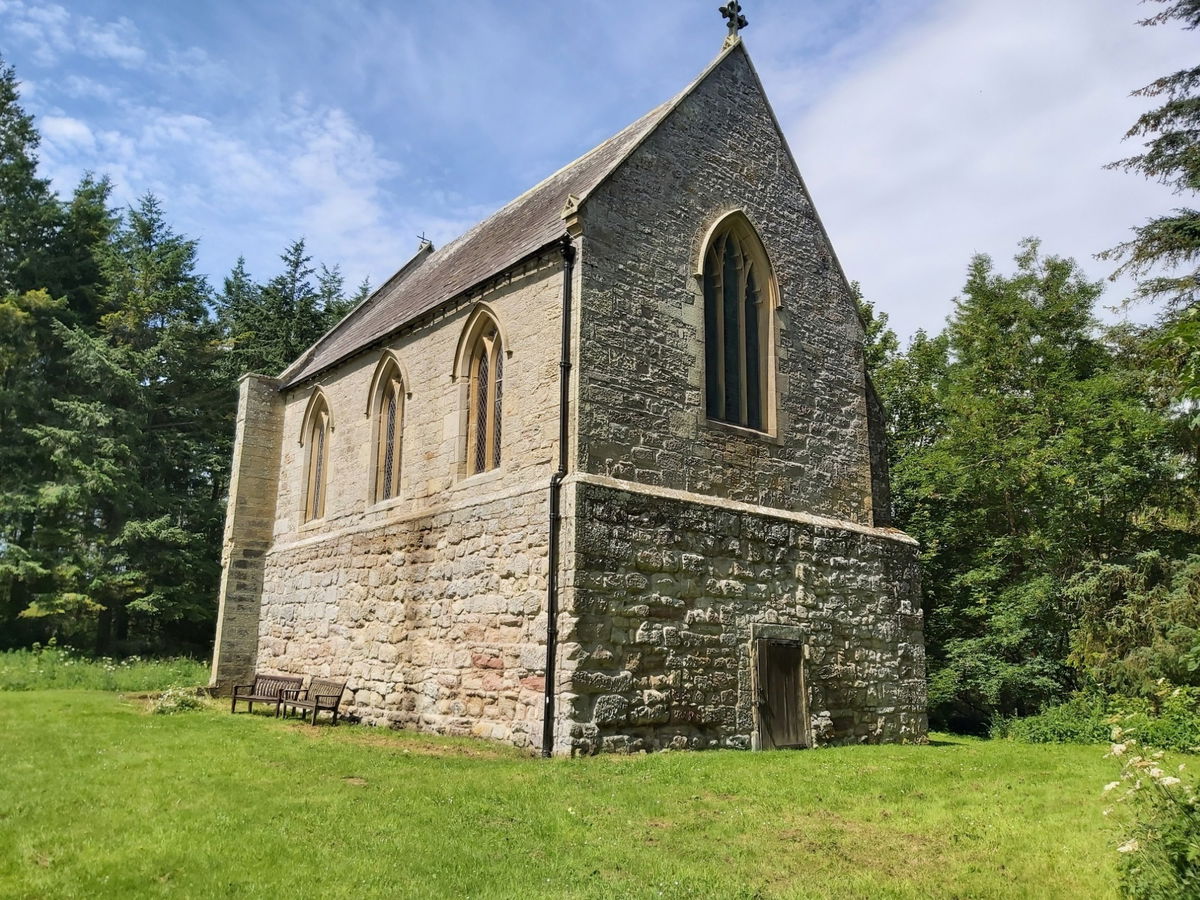 What a lovely little find this Chapel was. Parking up next to a small gate on the side of the road we headed up a pretty little grassy track for about 300m before it opened out on to this little chapel tucked away in a copse.
There wasn't another soul in sight we had a bit of a mooch around the grounds. Views from the chapel were lovely in all directions seeing fields, trees and hills all around.
The chapel was all locked up as it appears it's no longer in use. There were boards out the front however, with contact telephone numbers. Not sure what for.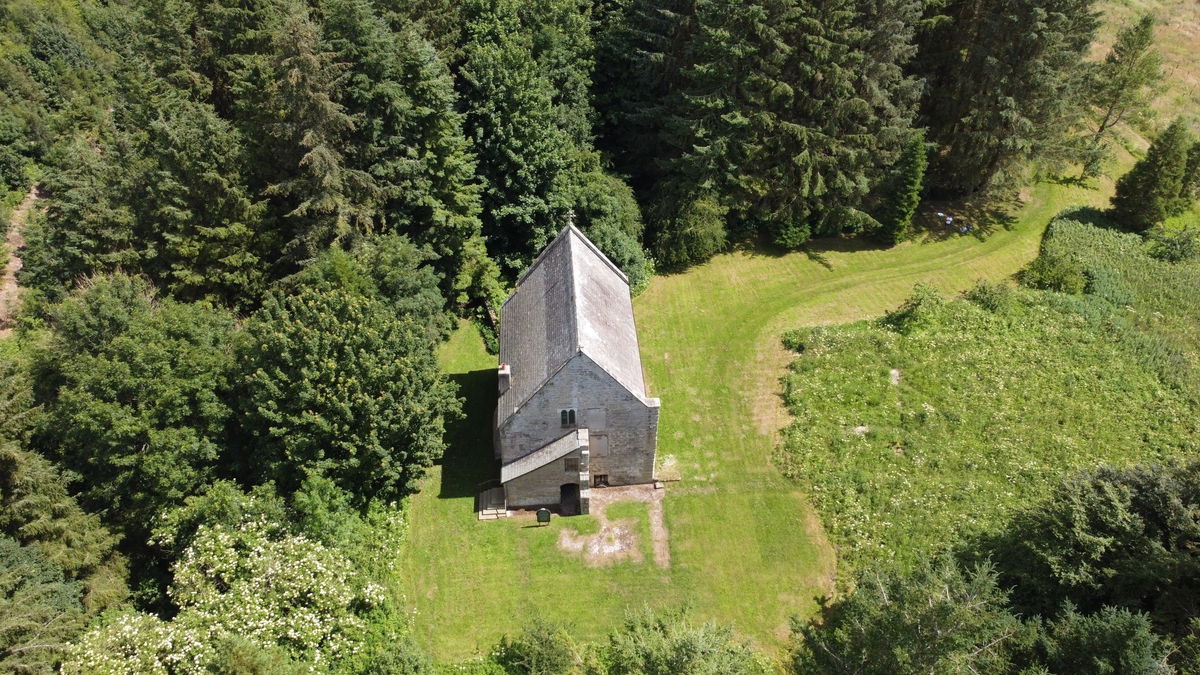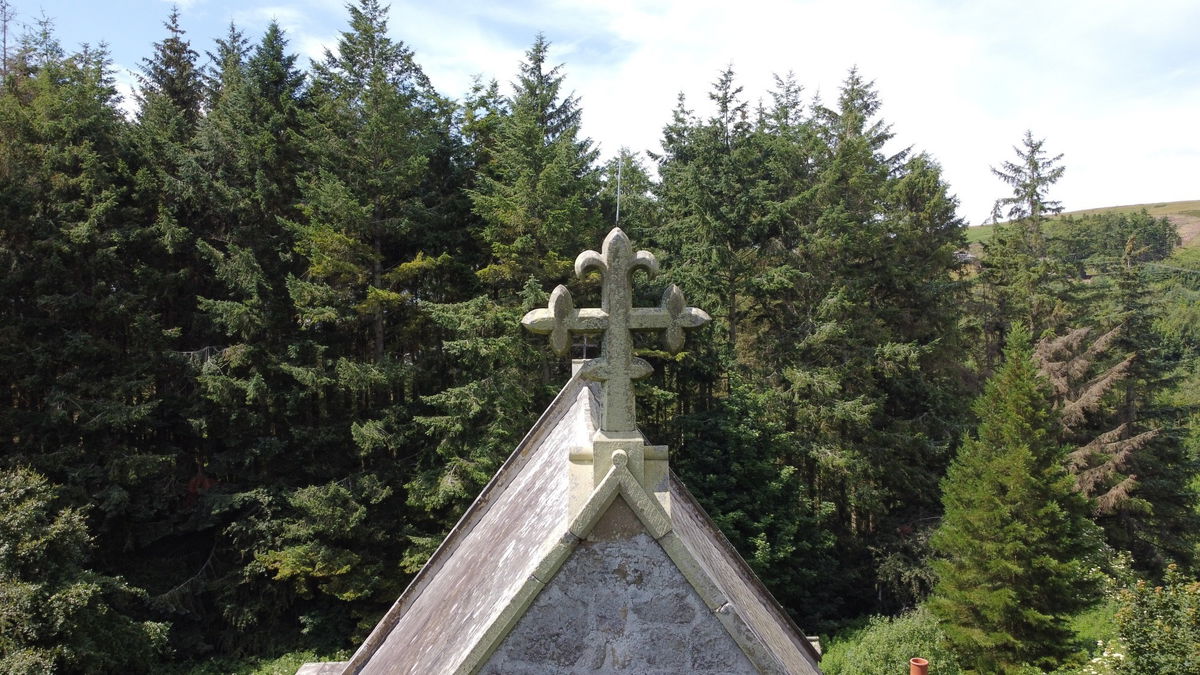 Found some history on the chapel on t'internet.
Biddlestone Chapel was built in or about 1820 for the Roman Catholic Selby family of Biddlestone Hall, the architect probably being John Dobson who designed the now demolished Selby mansion in a severe Greek revival style. It is constructed on the site of a 13th-century pele tower, which was attached to the hall, and incorporates some of its fabric. Alterations were made to the interior of the chapel in 1862 by William Selby. The Biddlestone estate was sold in 1914, and the chapel became the responsibility of the Diocese of Hexham and Newcastle. During the Second World War the basement was converted into an air raid shelter.[5] The chapel became redundant in 1992, and transferred to the ownership of Historic Chapels Trust in 1996. The Trust carried out a programme of restoration and repair in 2008. The rest of the hall was demolished circa 1960. Source - Wikipedia..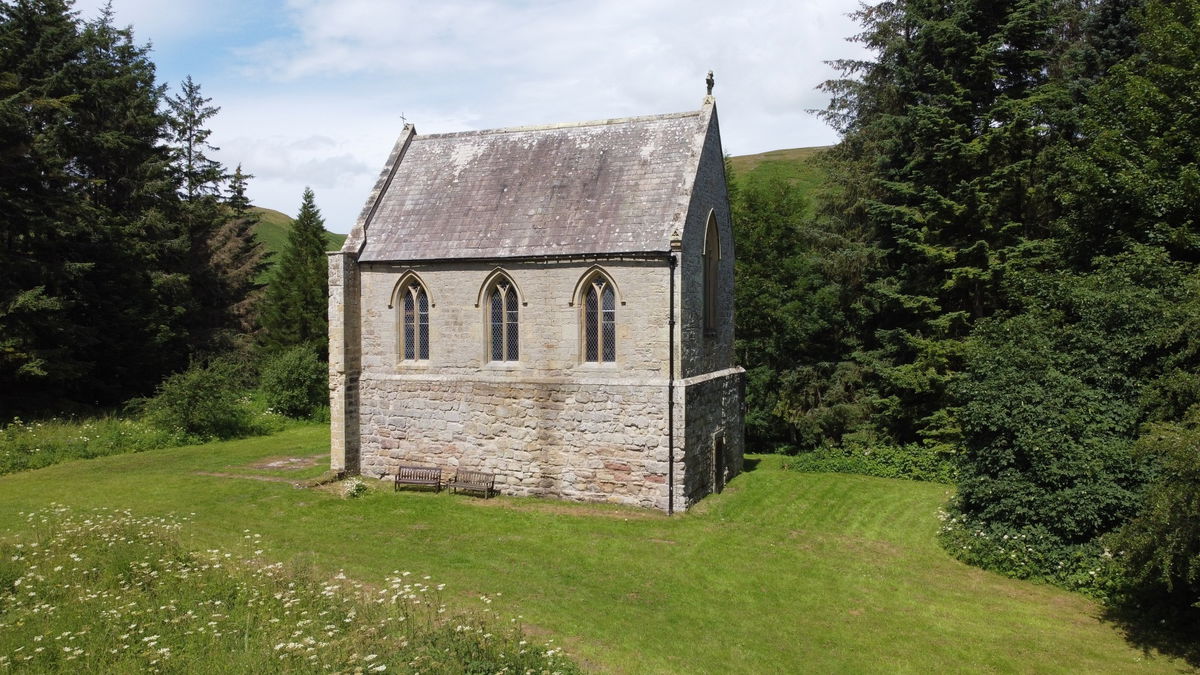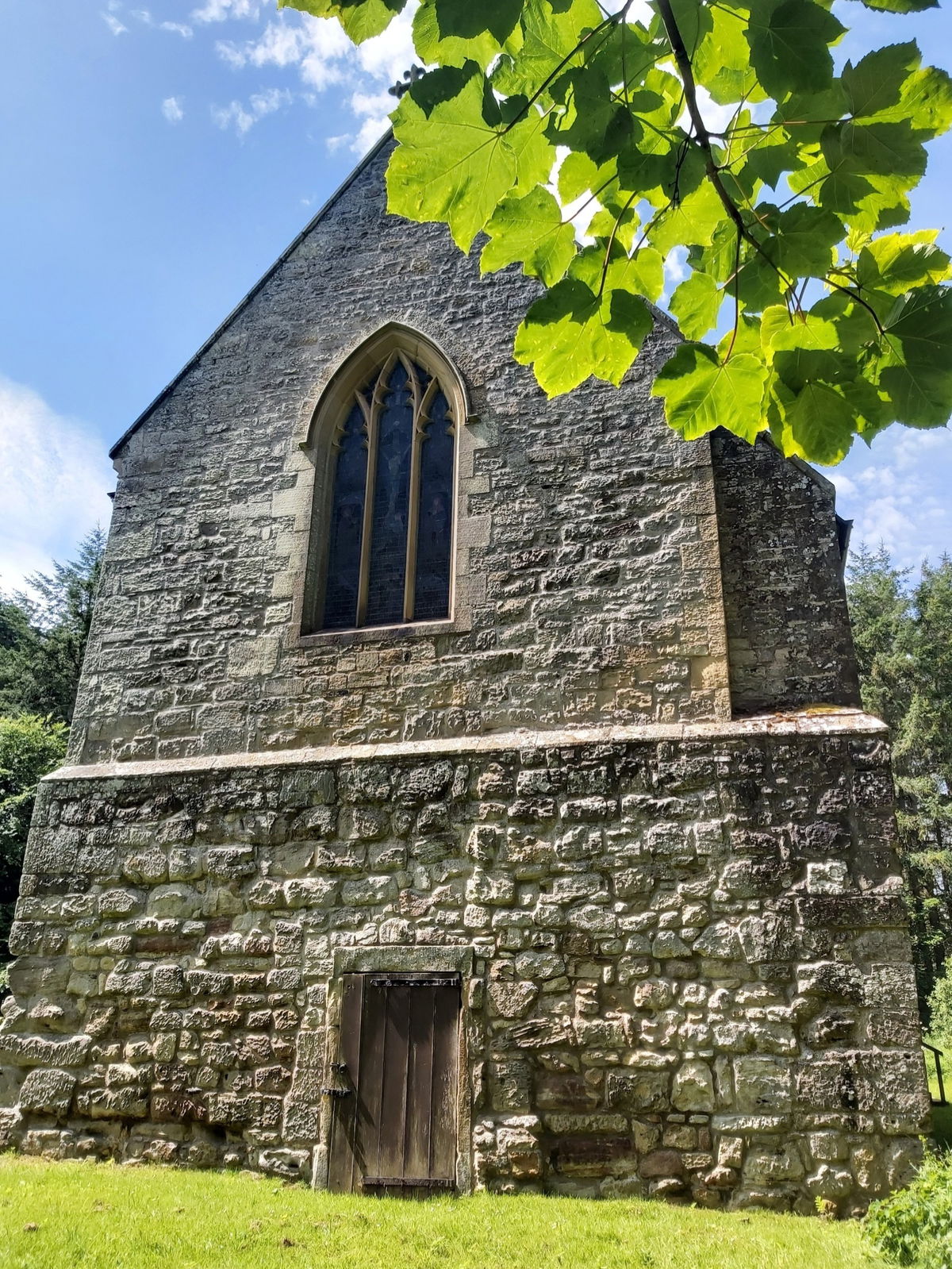 And a big thanks to Ashley Lightfoot for supplying the below interior shots!.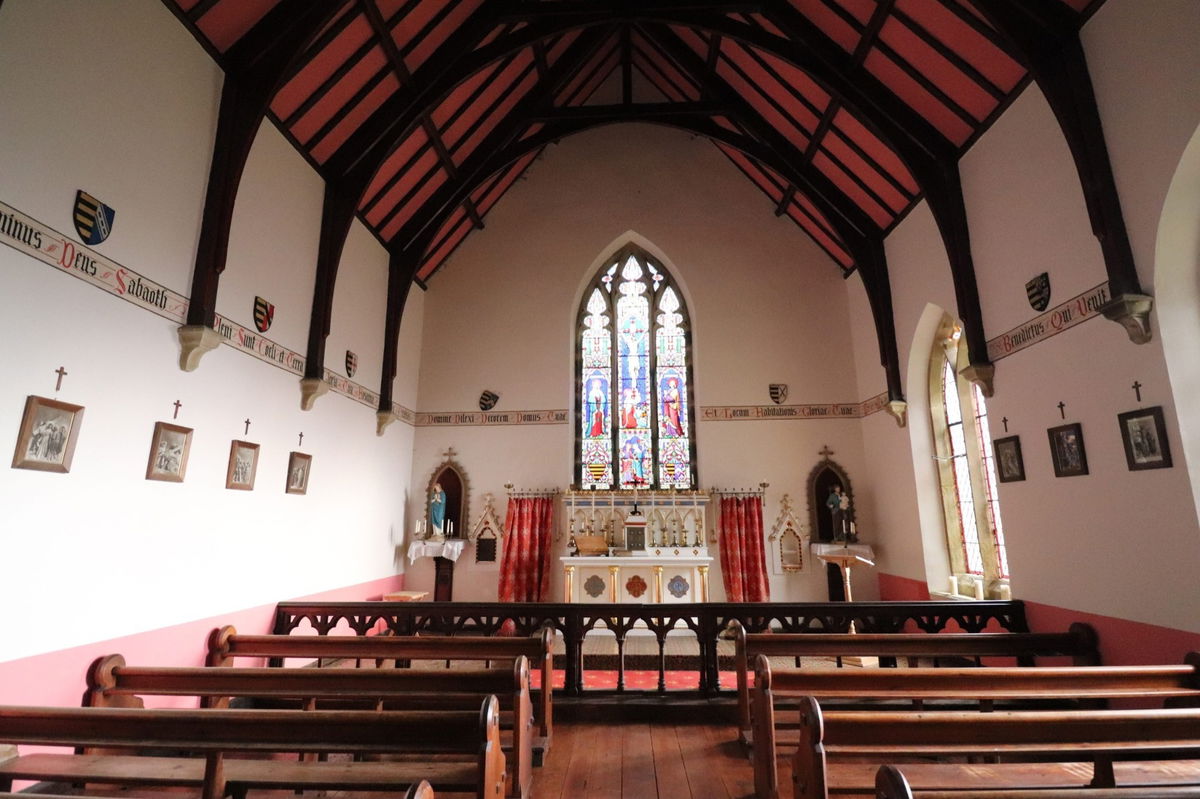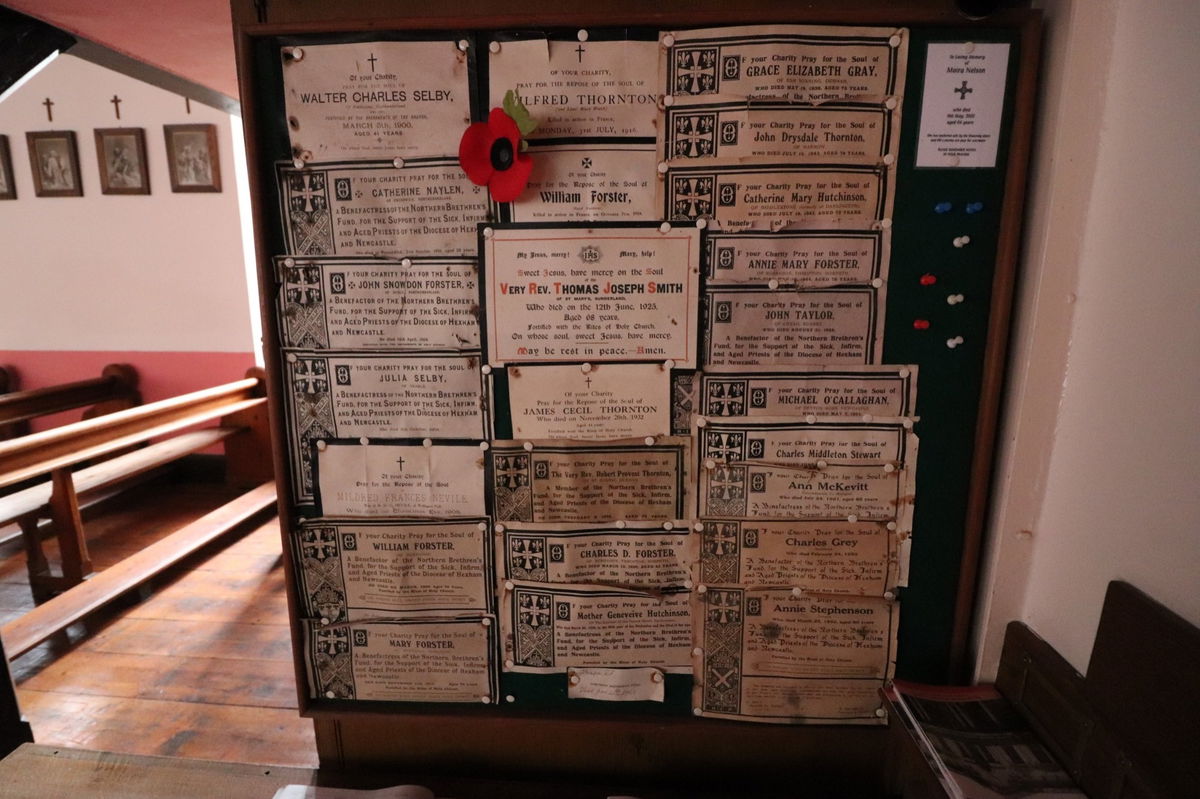 And to finish off, a little footage from Red5 Drone!
Apparently the chapel still does services, but just on special occasions.
Then just on the other side of the road hidden in the trees are the gravestones of the Selby family. Thanks to Colin Richardson for these pictures.
We had another quick visit while staying in Alwinton in February 2020. The church had survived the storms, but a lot of nearby tree damage.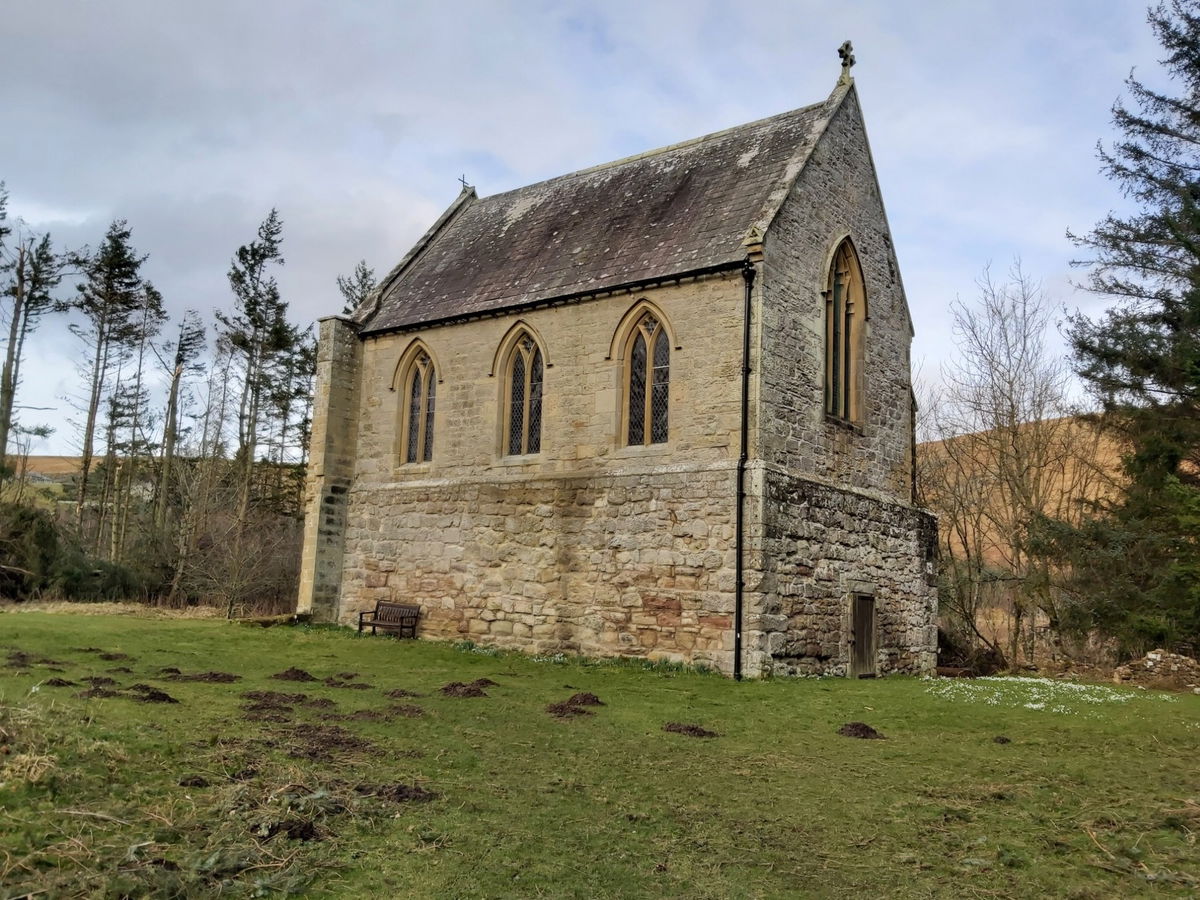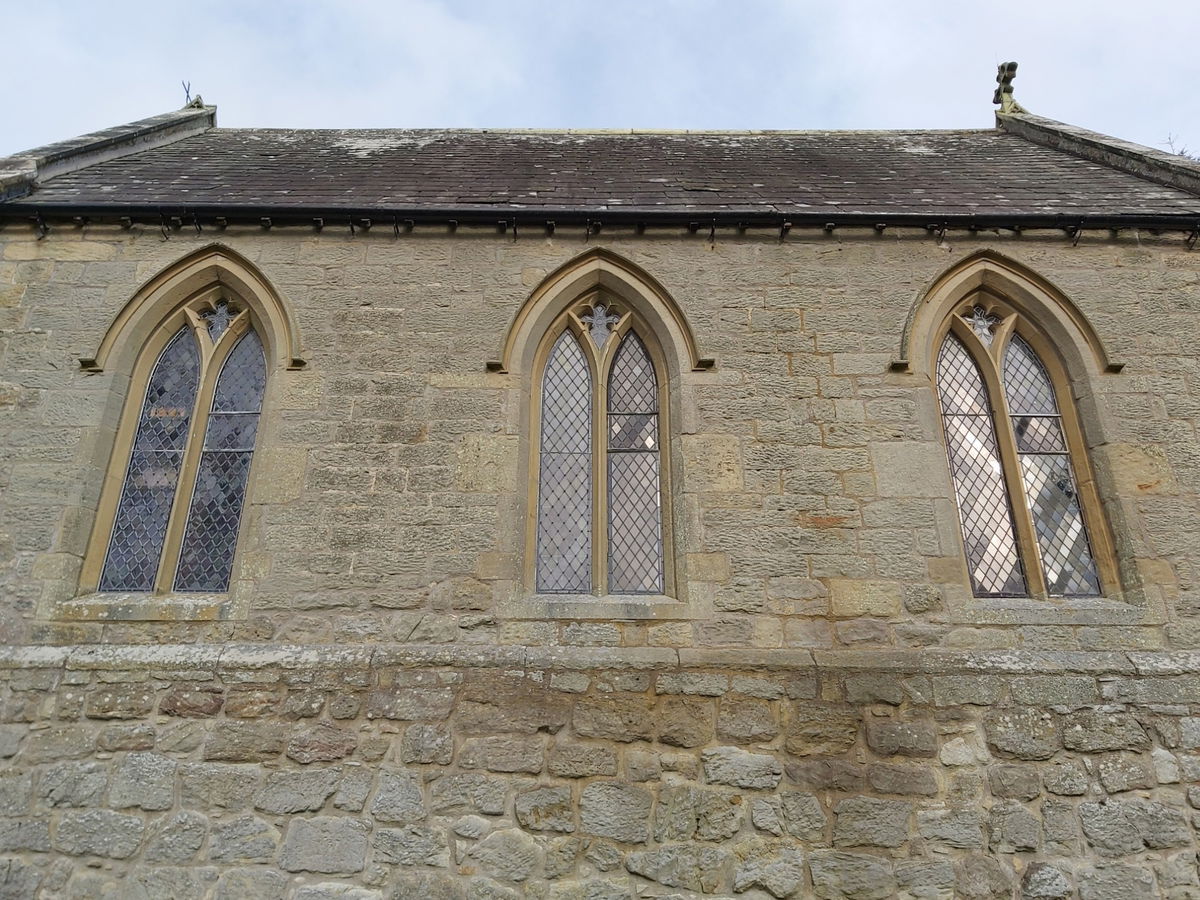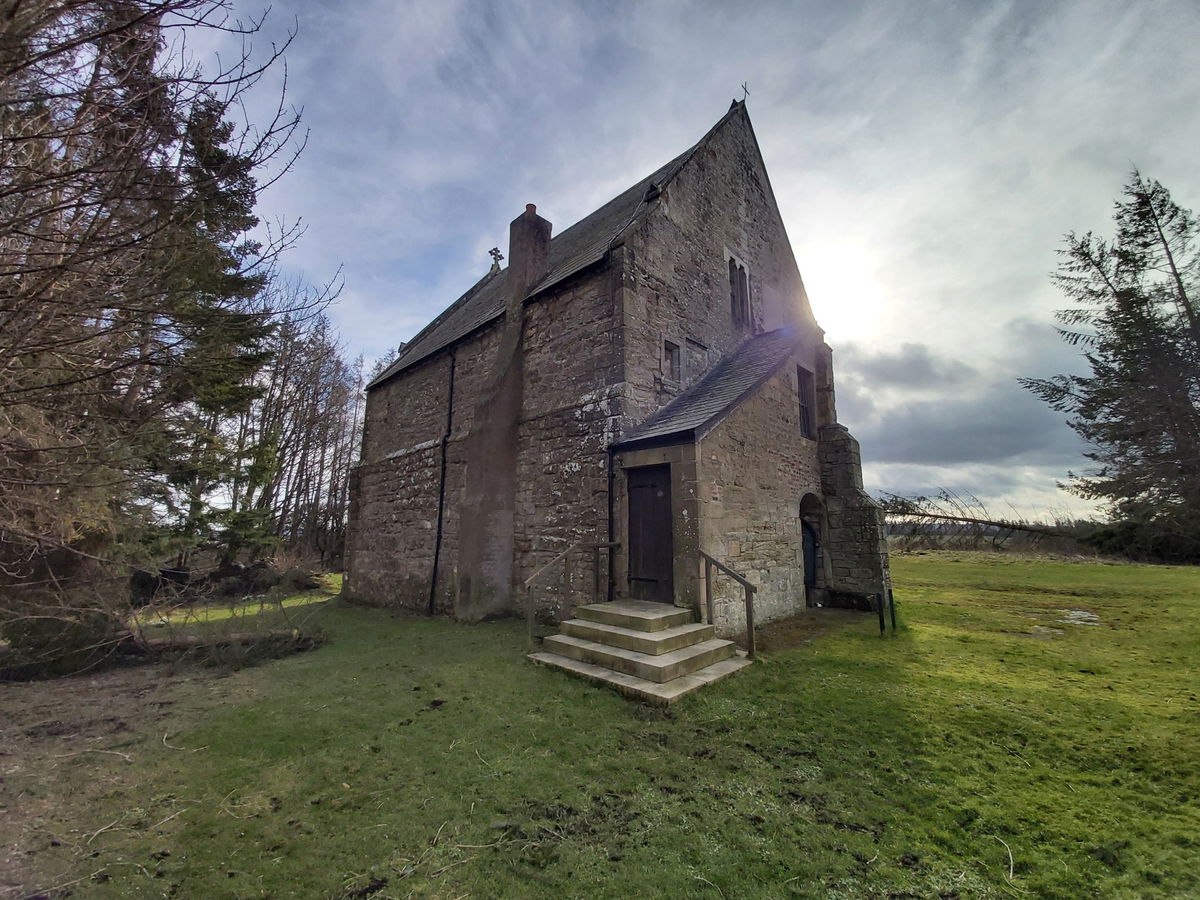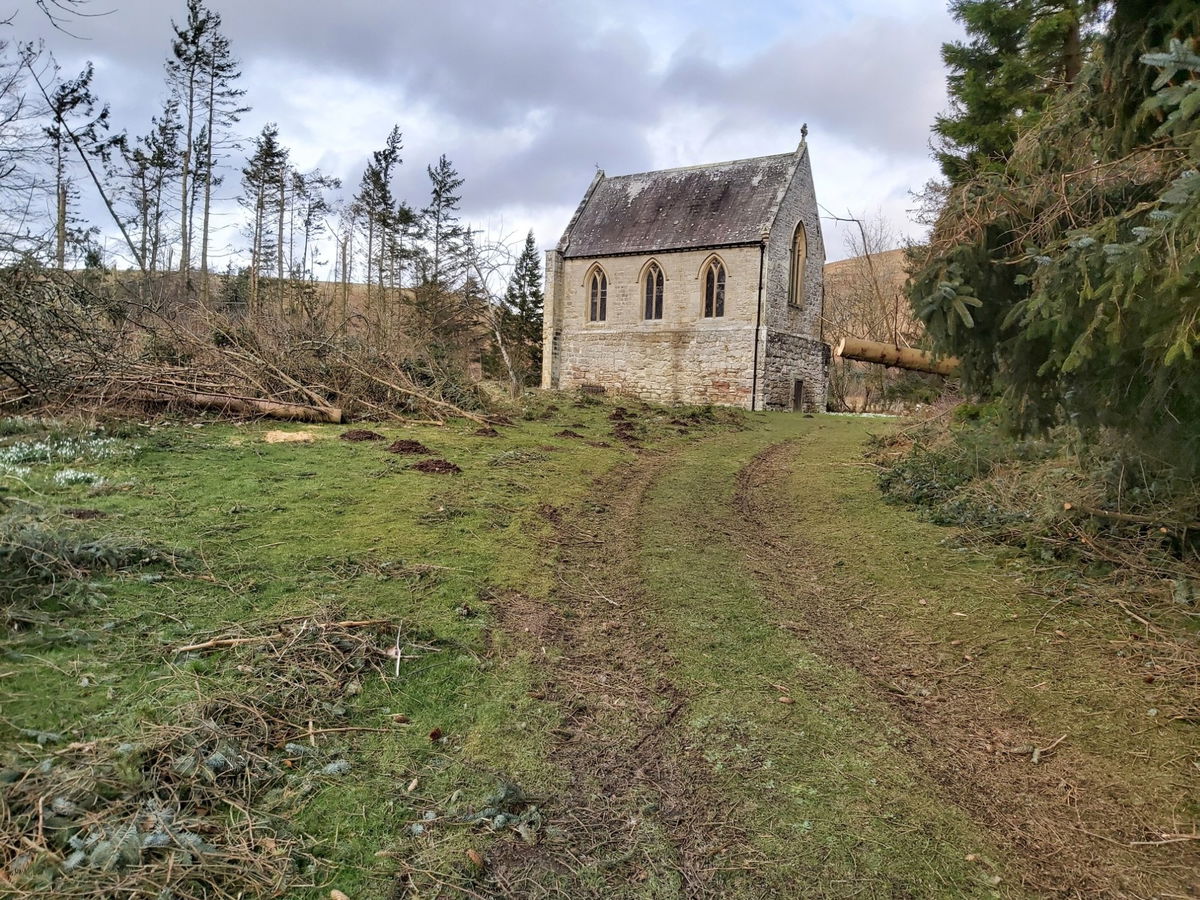 How To Find Biddlestone Chapel
Where To Park For Biddlestone Chapel?
Show Parking On Google Maps
Lat / Long
55.367844, 55.367844
What three words
There is a large verge at the side of the road next to the gate eading up to the chapel that can house around 5 cars.
Contributed by Simon Hawkins
Thanks for checking out this place on the Fabulous North! I do enjoy a wander out in to the countryside trying to find hidden gems that not many people know about. You can't beat a rogue Pele tower up a remote hill or a mysterious stone circle or a stunning waterfall secluded in a forest.
More Places from Simon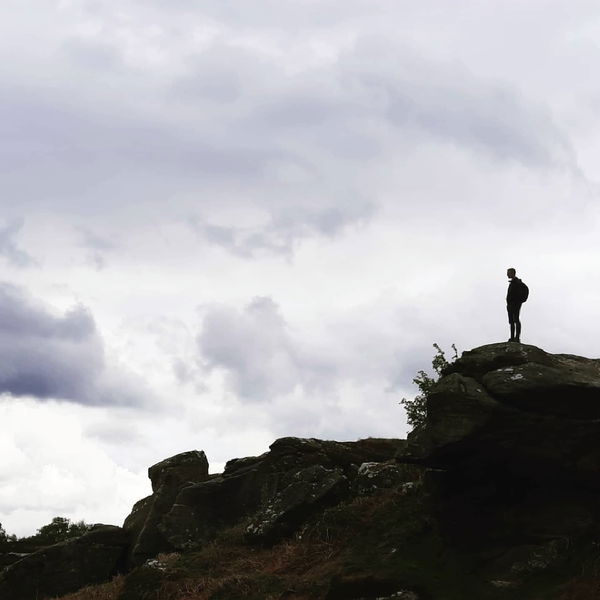 More Places In Alwinton
Find more fabulous places in Alwinton, Northumberland and if you know of a place we haven't listed, then let us know.
Clennell Hall
Building
Alwinton
Northumberland
A 15th century country house, situated near the village of Alwinton in an area of natural outstanding beauty.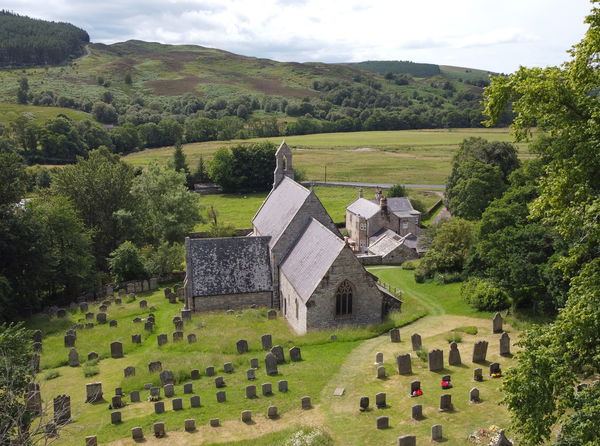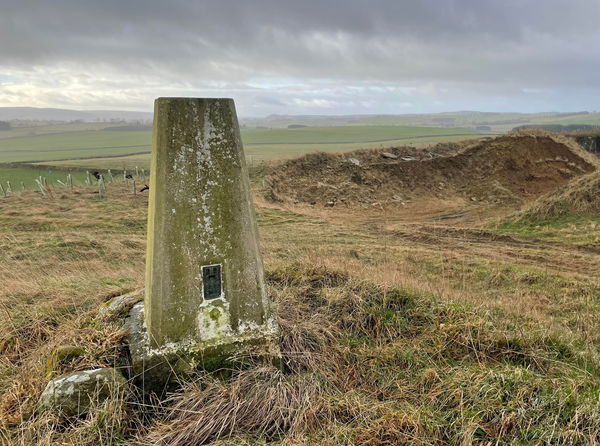 Blackchester Trig Point
Trig Point
Alwinton
Northumberland
The trig point sitting on top of Blackchester Hill Plantation (214m) in Alnham.
More Religious Places
So this religious place wasn't enough and you want more? Don't worry we have you covered.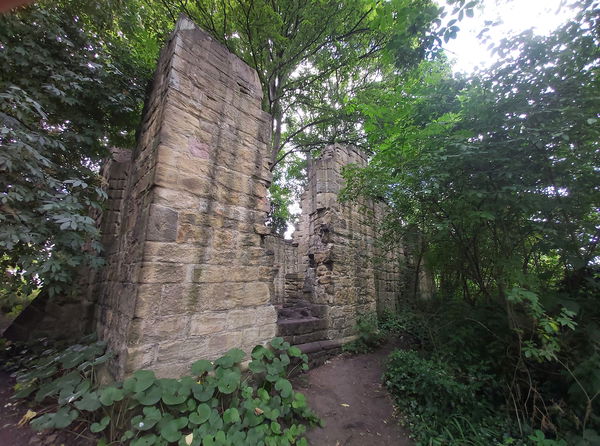 Saint Mary's Chapel
Religious Place
Jesmond Dene
Tyne And Wear
A ruined chapel that was once a popular place for pilgrimages.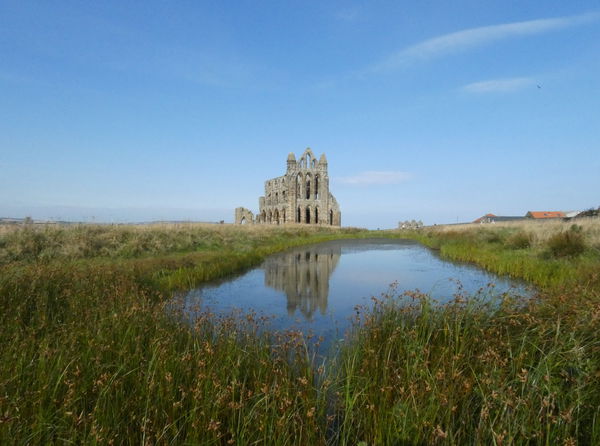 Whitby Abbey
Religious Place
Whitby
North Yorkshire
The ruins of a 7th Century Christian Monastery which later became a Benedictine Abbey overlooking the north sea and town of Whitby. Famous for featuring in Bram Stoker's Dracula.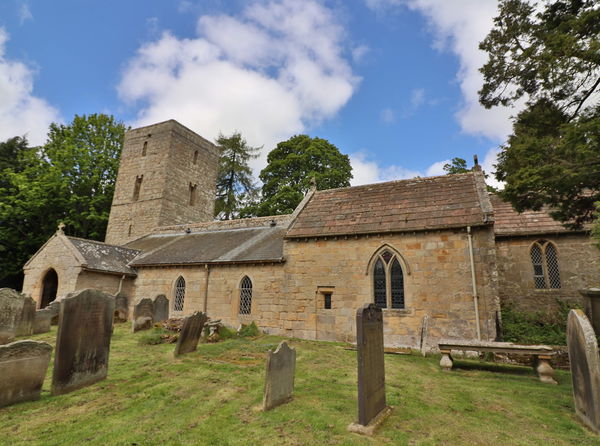 St Andrew's Church Bolam
Religious Place
Bolam
Northumberland
A beautiful Saxon church nestling in the rolling countryside that was once bombed by the Germans.
Never Miss A Fabulous Place
If you are afraid of missing out on all the fabulous places we post, or just want to be the first to know, then sign up to the Fabulous North.
Each week we will email you all the brand new places that we visit.
Sign Up To Alerts
Find Us On Facebook
We post all our new places daily on our Facebook Groups page, so join the group today and be notified when we add a new place.
Join Our Facebook Group