Church of St Aidan's Thockrington
Religious Place
Swinburne
Northumberland
Church of St Aidan's Thockrington
Religious Place In Swinburne, Northumberland
An ancient Northumbrian Church, one of the oldest in the Country, dating back to the 11th Century that stands on a hill with amazing views in all directions.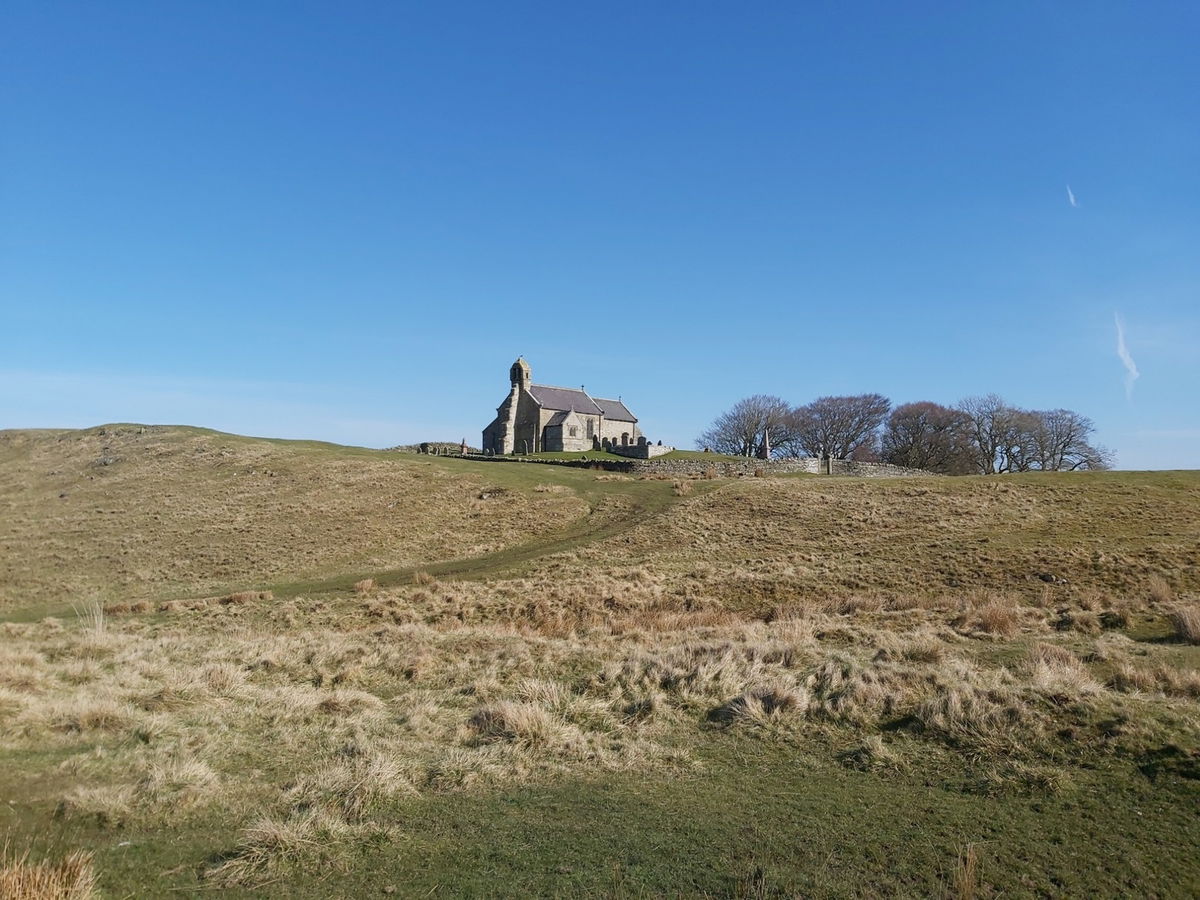 Sat on top of a spur of the Great Whin Sill lies St Aidan's Church, Throckington. Strangely isolated, you could be forgiven for thinking it is of little consequence but in reality it has a fascinating history and some interesting connections to some famous people!
The origins of St Aidan's Church can be traced back to the 1200s though it is thought that it was actually founded around 1100 by the Umfravill family, making it one of the oldest Churches in Northumberland and possibly England. The oldest surviving parts of the Church date from the 12th Century and are the Chancel walls and two arches. In 1246 it was acquired from Richard de Umfravill by the Church of York, 'in compensation for his having violated the liberty and peace of the Priory of Hexham, and for having inflicted injury upon the Archbishop's land'. While it is known as St. Aidan's Church today, this is a fairly recent dedication to the Saint, it is not known to who, if anyone, the Church was originally dedicated.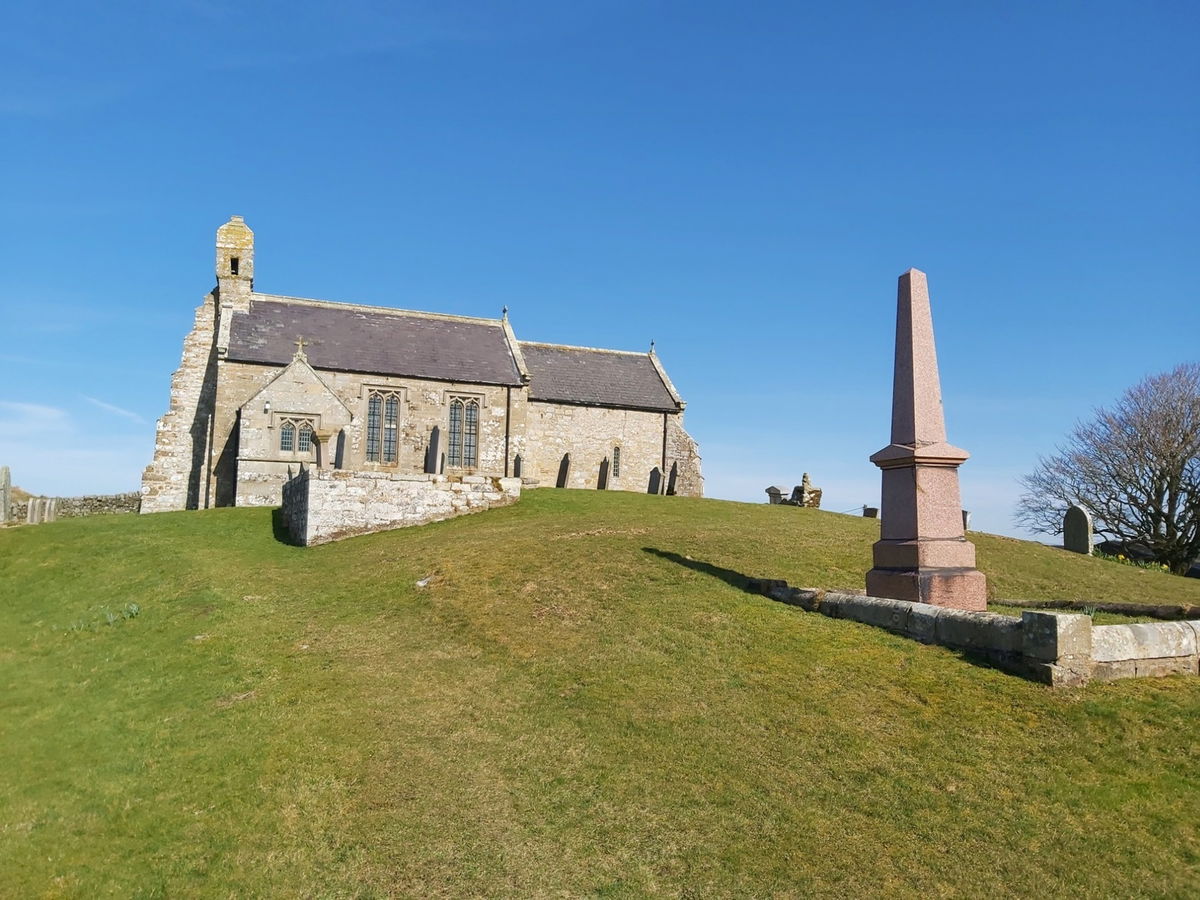 The Church has a long connection with the famous Shafto family, many of whom are buried there. The Shafto family lived in nearby Bavington until the 18th Century and the earliest mention of them can be found in 1240. The reason for their sudden disappearance was down to their support of the Jacobite cause in 1715. This led to their lands being confiscated by the Crown and sold to one of the Delaval family.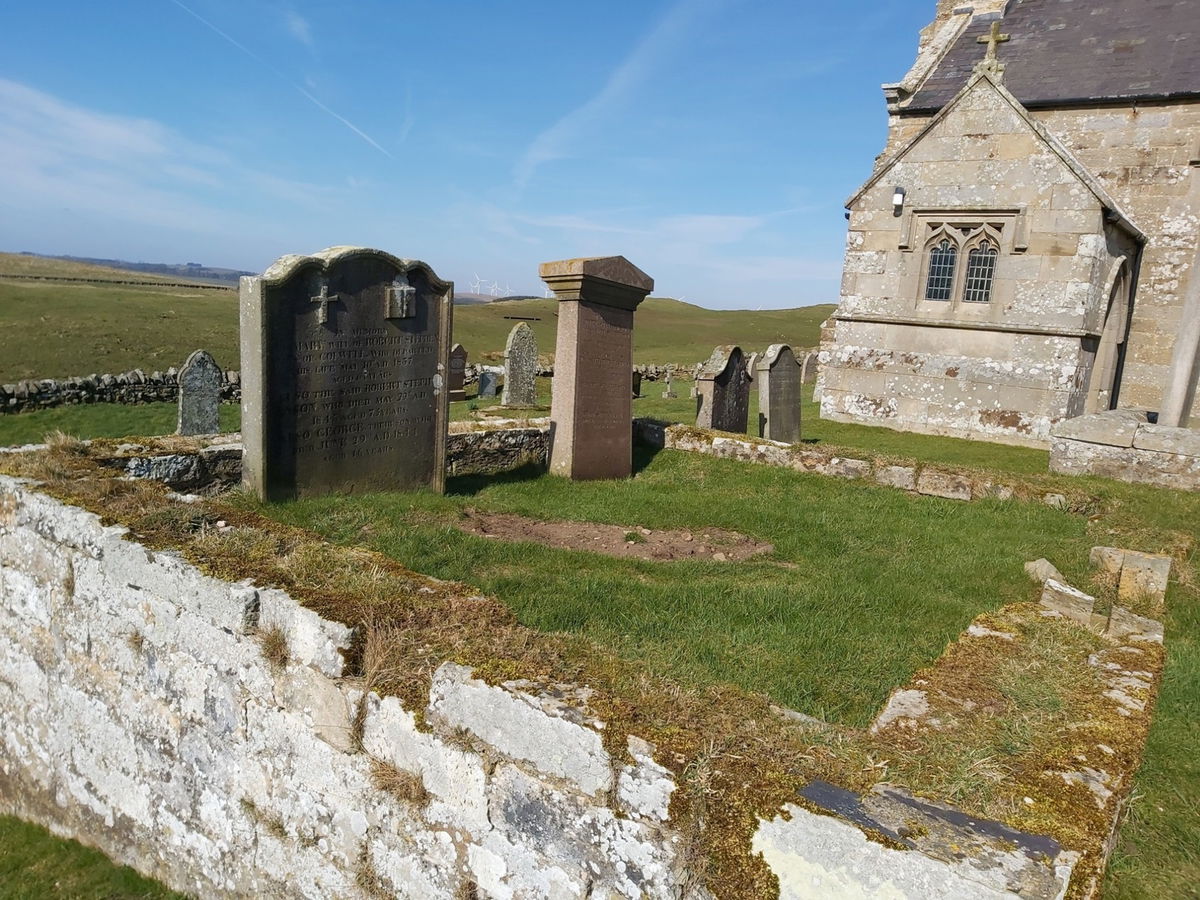 Though the Church stands almost by itself today, prior to 1847 it was part of a small village that lay to the north of the boundary wall. In 1847 a sailor returning home brought Cholera to the village which resulted in the death of the entire population. Following this the village was burned down to prevent further spread of the disease, though the Church was spared. The old village is now only visible as a few overgrown mounds beyond the northern wall.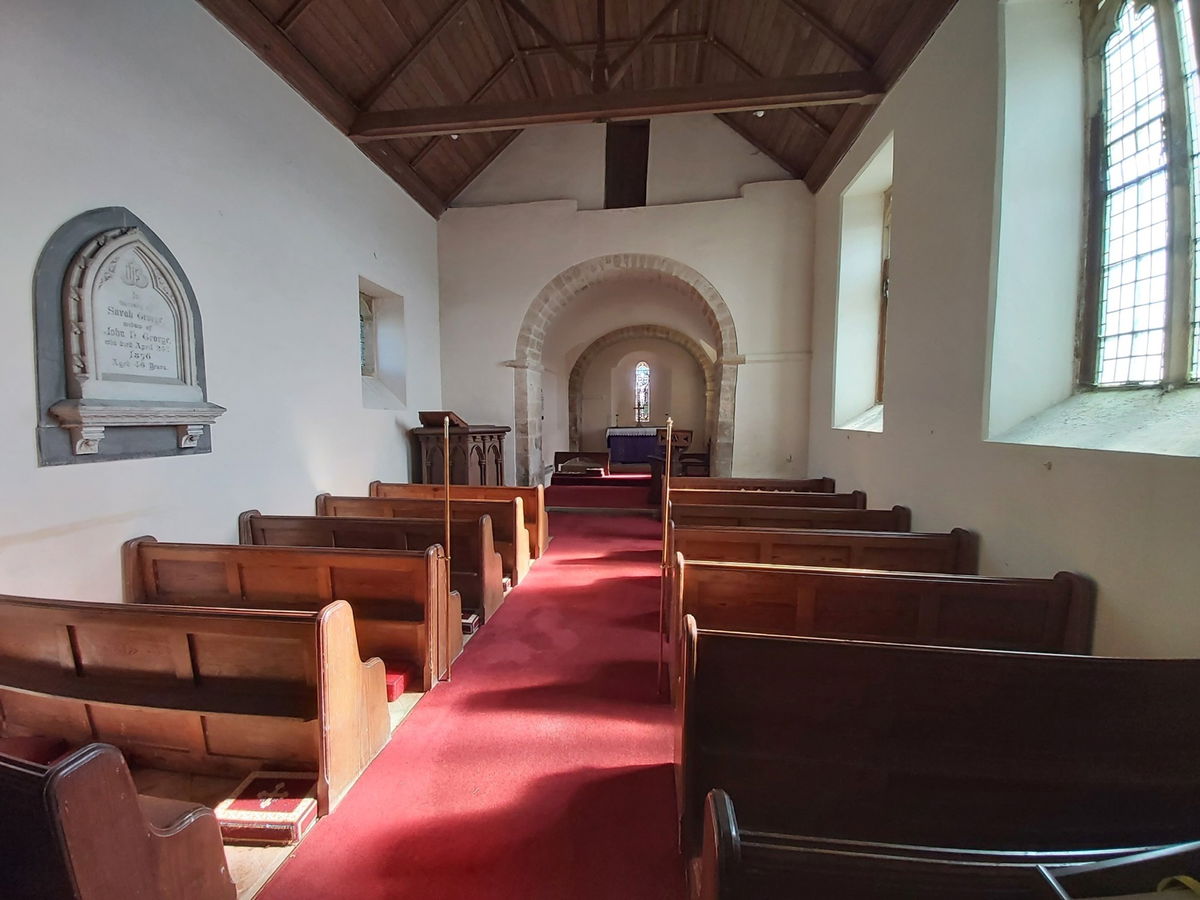 The Shafto family are not the only famous name associated with the Church as Lord Beveridge, who produced the "Beveridge Report" in 1942 which helped form the welfare state and the basis for the post-war social security system, is buried in the grounds along with Connie Leathart, one of Britain's first female aviators.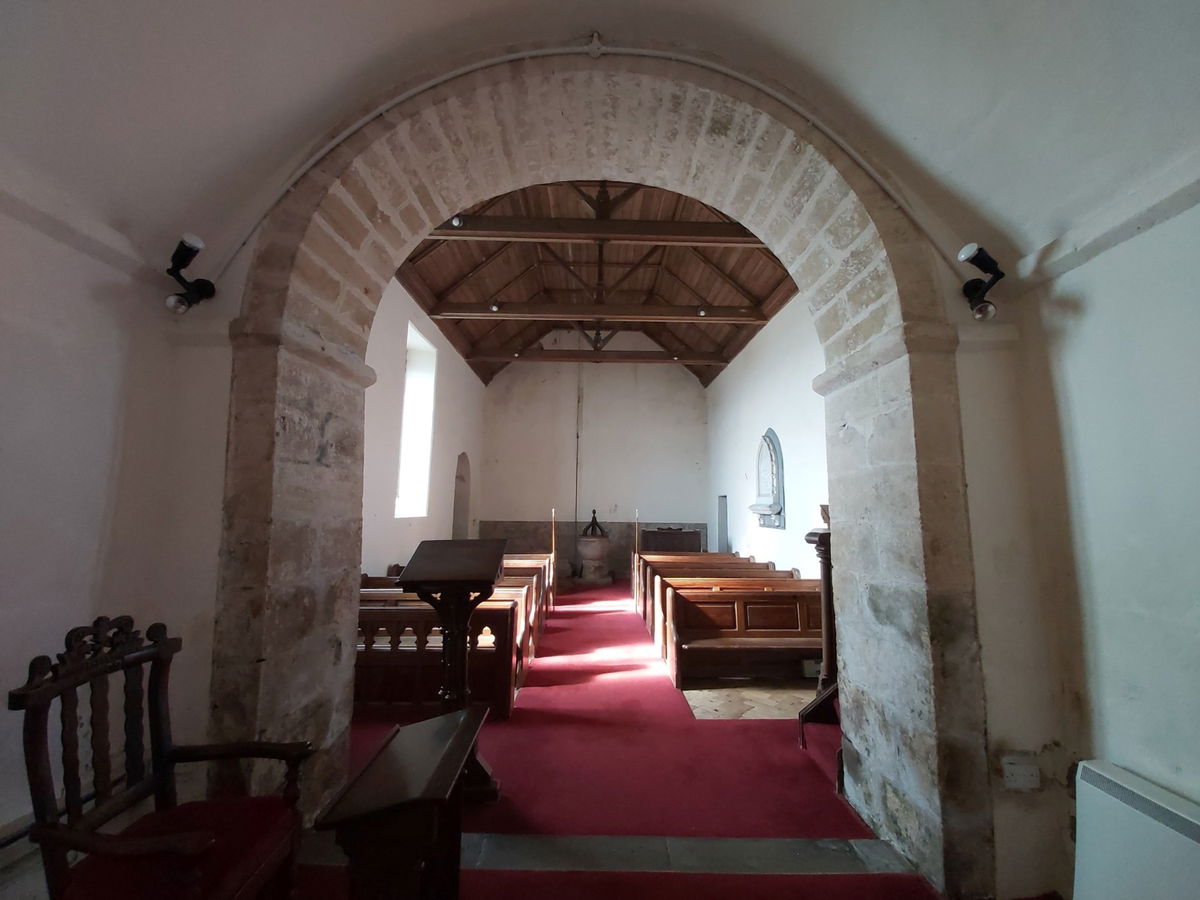 There is one more famous name who may, or may not be interred in the churchyard, Tom Sharpe, author of Porterhouse Blue, Wilt and Blott on the Landscape. Sharpe's father, the Rev. George Sharpe, was actually a preacher at St Aidan's Church and is buried there. Following Tom Sharpe's death in 2013, documents were discovered by his then partner Dr Monserrat Verdaguer in which Sharpe expressed his desire to return to where his father was buried. This led to Verdaguer taking a 1200 mile trip by car to St Aidan's in 2014, where she dug a hole and buried his ashes along with his favourite pen, a Cuban cigar and bottle of whisky. As you might expect this did not go down well with the authorities and the ashes were exhumed as they had been buried without permission. The story goes that Sharpe's ashes were buried for a second time but whether they remain there. nobody knows.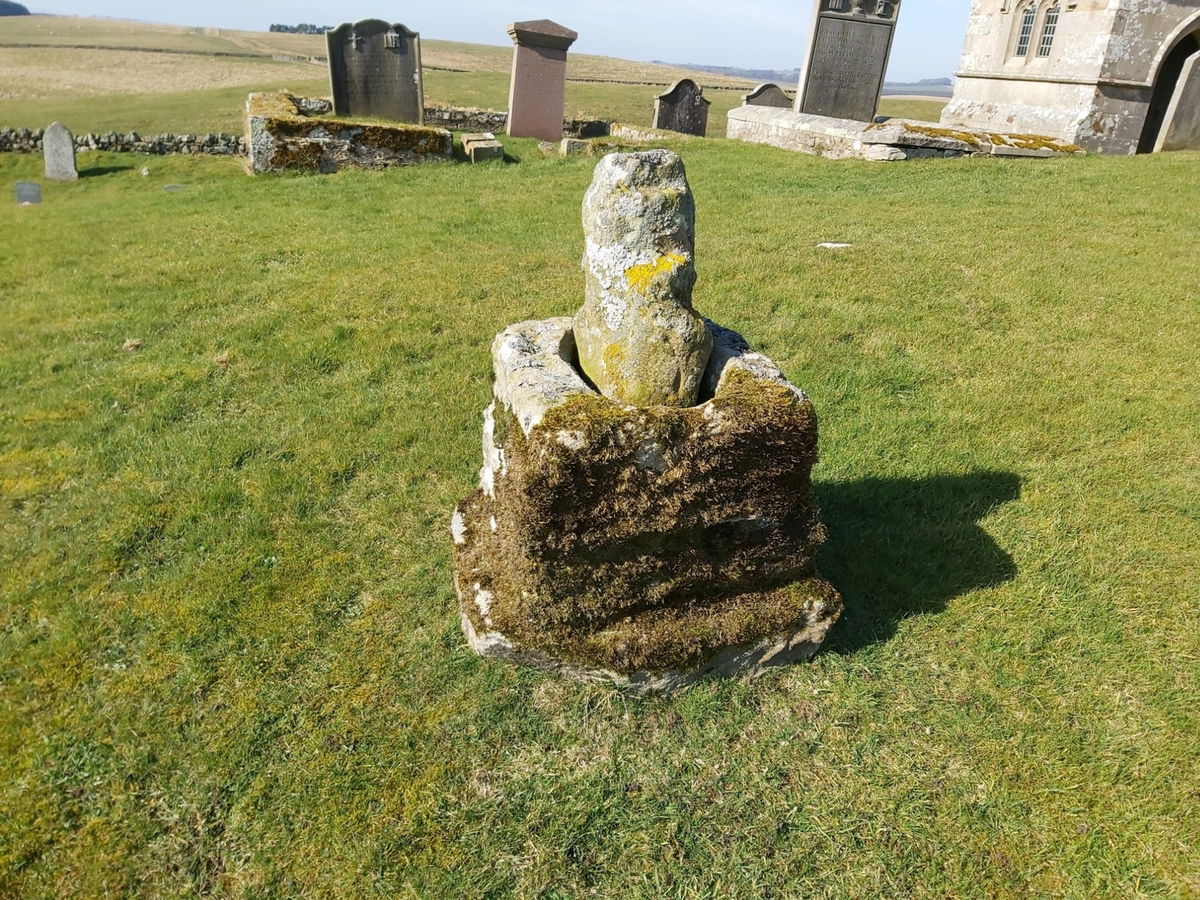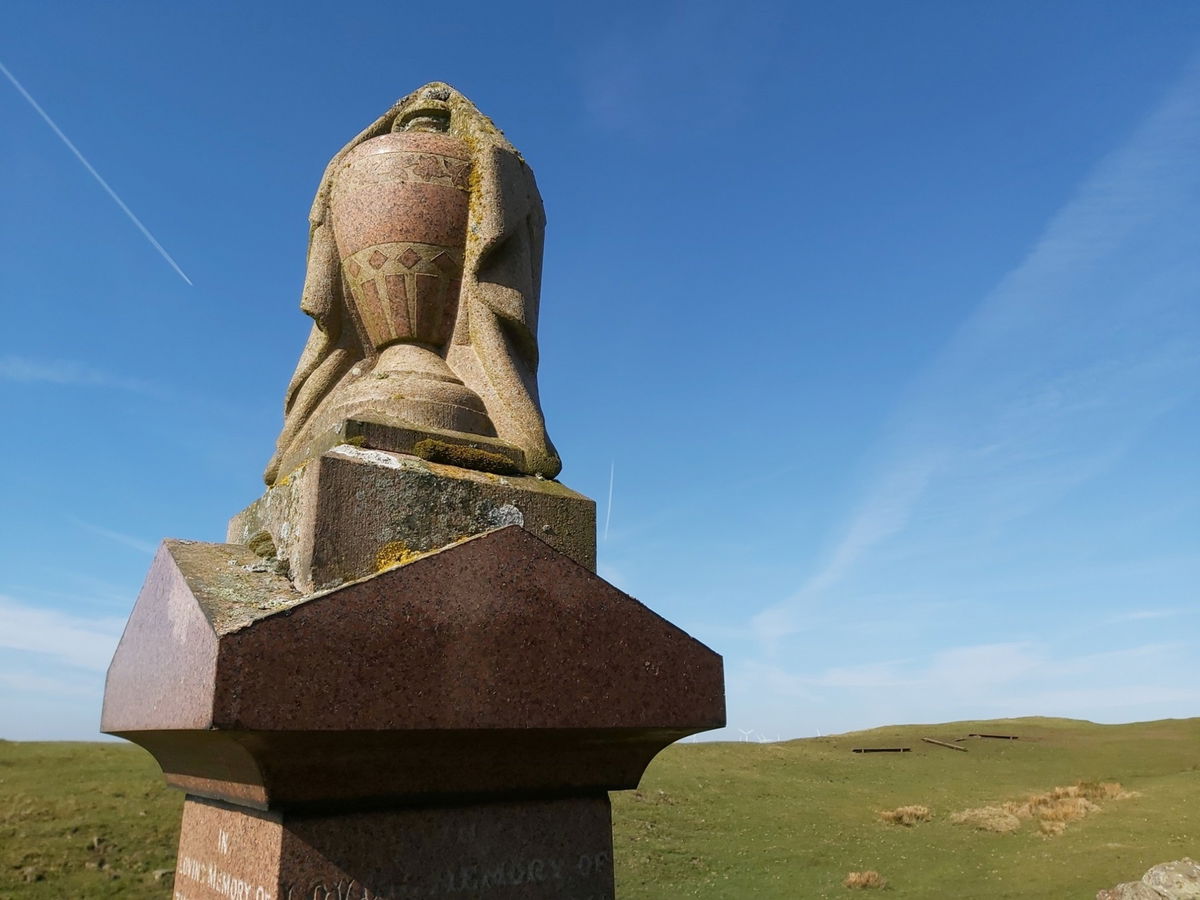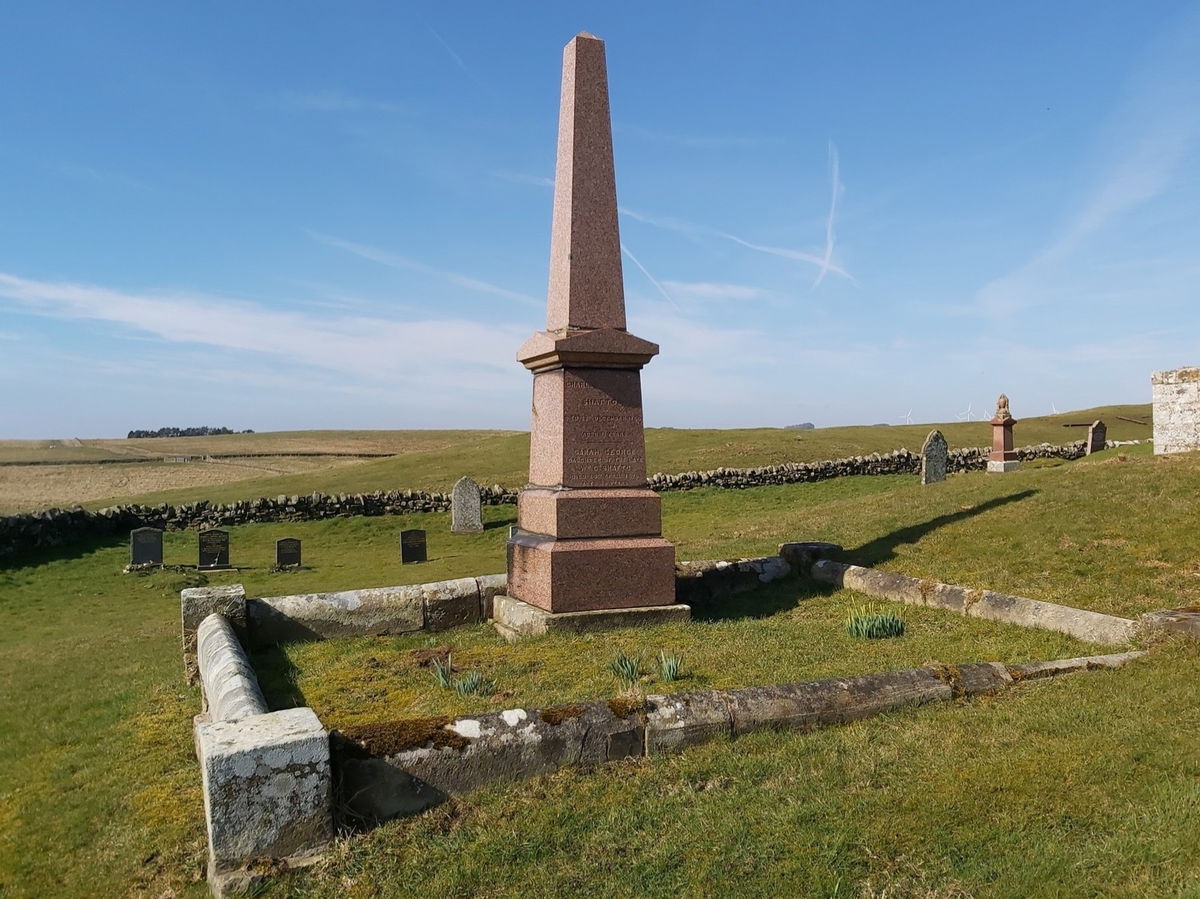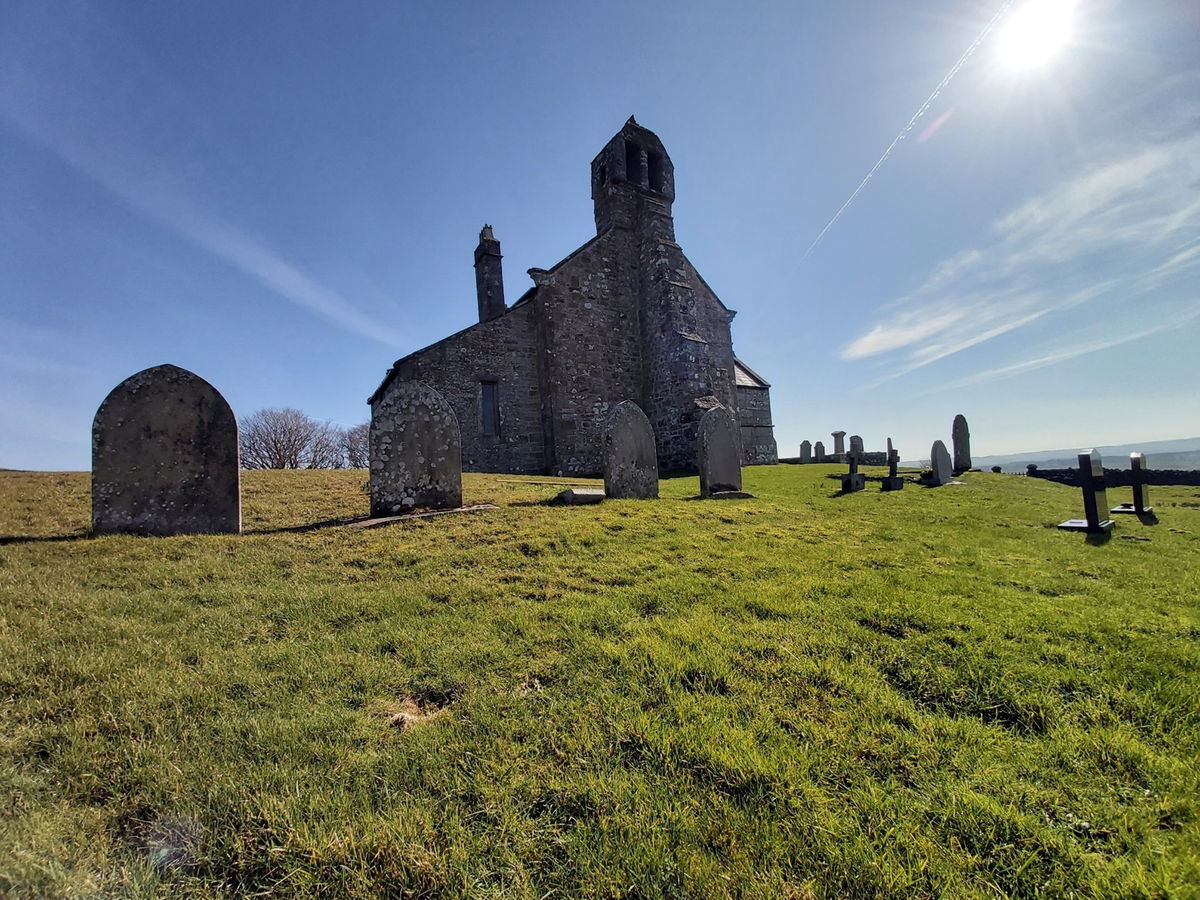 The Church is a Grade II* listed building and there is the shaft of a Medieval cross in the churchyard which is separately Grade II listed.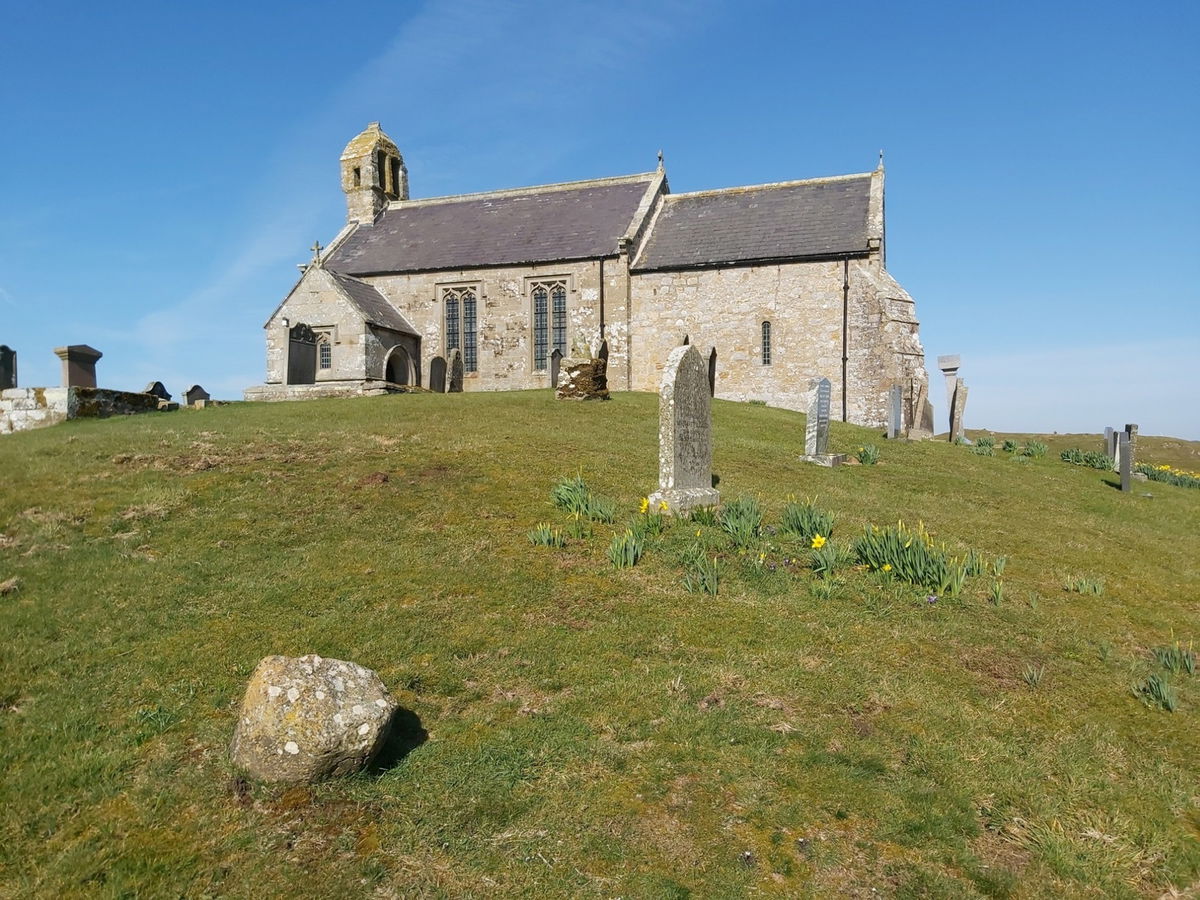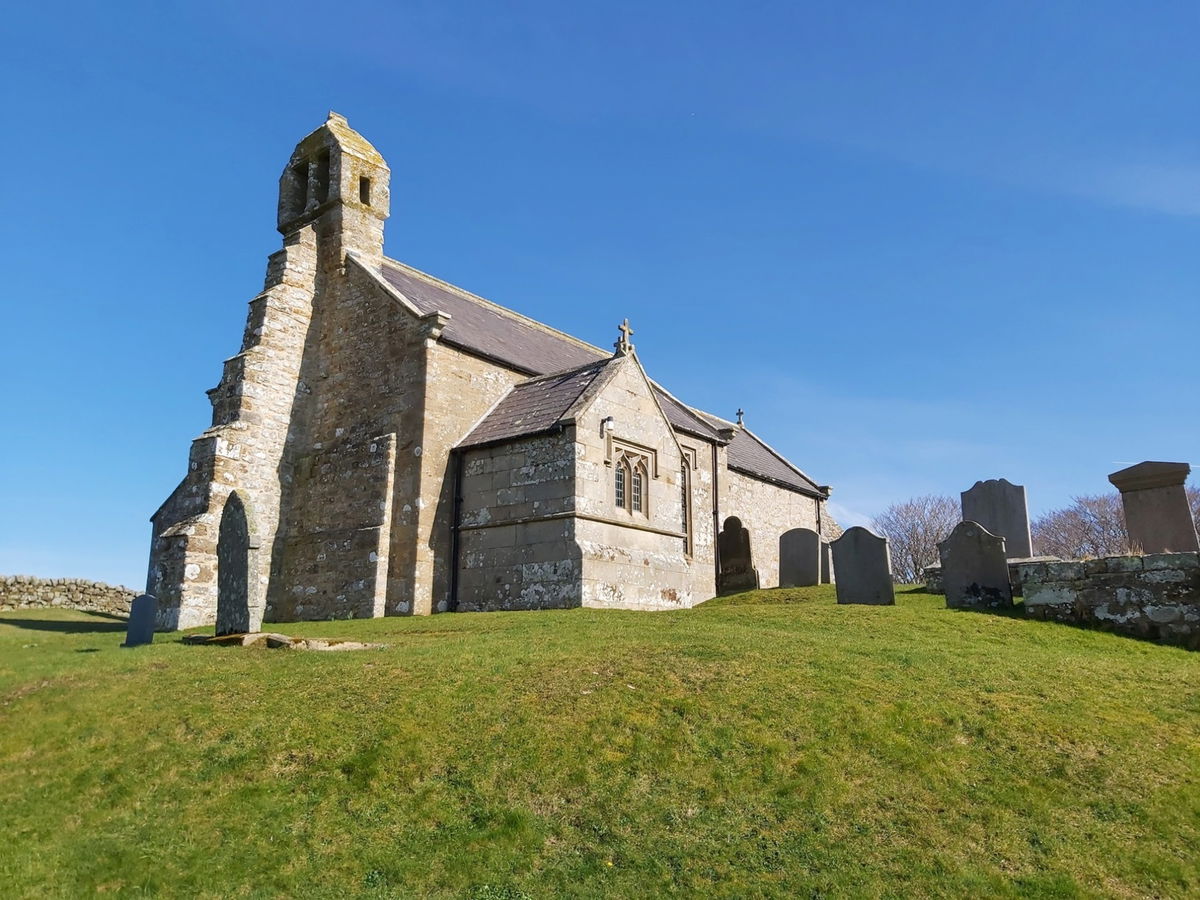 How To Find Church of St Aidan's Thockrington
Where To Park For Church of St Aidan's Thockrington?
Show Parking On Google Maps
Lat / Long
55.104692, 55.104692
What three words
Parking is available by the roadside, but take care not to block the access for the nearby farm.
Contributed by Andrew Gardner
I love being outdoors, in nature, and experiencing the relaxation it brings. Wandering through the northern countryside seeing unexpected buildings, historic places and occasionally surprised wildlife is one of life's great pleasures.
More Places from Andrew
More Places In Swinburne
Find more fabulous places in Swinburne, Northumberland and if you know of a place we haven't listed, then let us know.
Swinburne Tithe Barn
Building
Swinburne
Northumberland
A beautiful little barn used to collect tithes in the middle ages.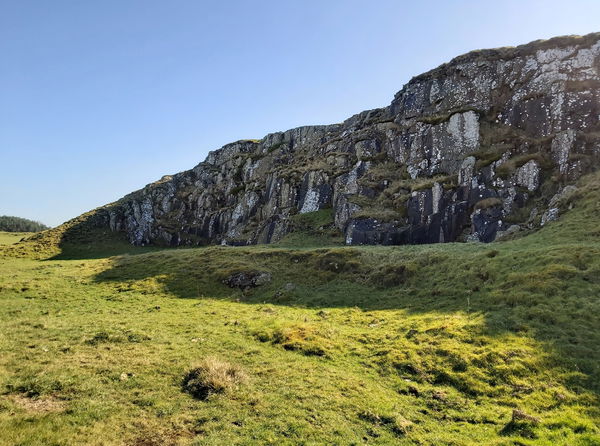 Blue Crags Hillfort
Hillfort
Swinburne
Northumberland
A hillfort in Colwell near Swinburne with a large outcrop of whinstone on the north face.
Little Swinburne Tower
Tower
Swinburne
Northumberland
A severely ruined 15th century tower in Little Swinburne.
More Religious Places
So this religious place wasn't enough and you want more? Don't worry we have you covered.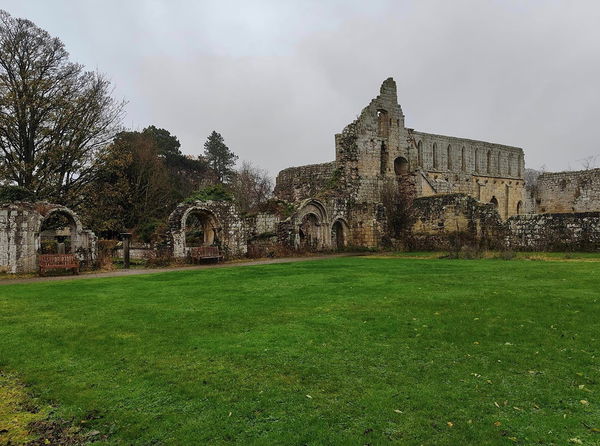 Jervaulx Abbey
Religious Place
Ripon
North Yorkshire
A beautiful ruined abbey on the estate of Jervaulx Hall was the original home of Wensleydale cheese.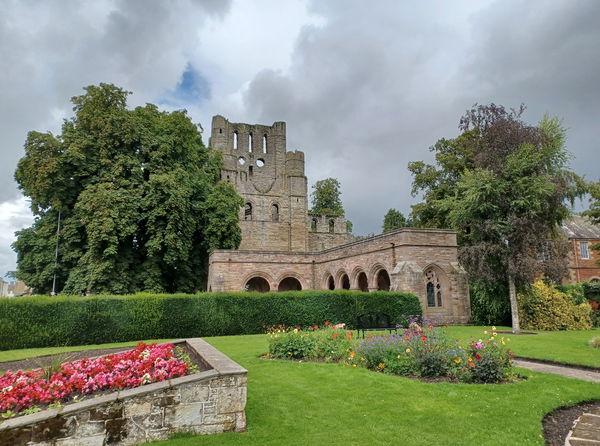 Kelso Abbey
Religious Place
Kelso
Borders
A ruined 12th century Abbey in the Royal Burgh of Roxburgh, Kelso.
St Mary Magdalene Church Mitford
Religious Place
Morpeth
Northumberland
A Grade I Listed Church in Mitford with a number of interesting architectural features and Grade II Listed tombstones and Lych Gate in the churchyard.
Never Miss A Fabulous Place
If you are afraid of missing out on all the fabulous places we post, or just want to be the first to know, then sign up to the Fabulous North.
Each week we will email you all the brand new places that we visit.
Sign Up To Alerts
Find Us On Facebook
We post all our new places daily on our Facebook Groups page, so join the group today and be notified when we add a new place.
Join Our Facebook Group