Mortuary Chapel
Religious Place
Alnmouth
Northumberland
Mortuary Chapel
Religious Place In Alnmouth, Northumberland
Ruined chapel on west side of Church Hill.
If you are visiting this chapel, this it's probably because you have stumbled across it on the way to visit St Cuthbert's Cross on Cross Hill.
Check out the video from our Fabulous North friend, Ashley Lightfoot, who also provides the following details.
Built in 1869-70, the chapel was built as part of a plan to reopen a cemetery on Church Hill south of the village of Alnmouth. The chapel is not the first church building on the hill, St Waleric's chapel stood on the hill before gradually declining after the reformation along with unrest and erosion of the hill. In the early 1800's a storm broke through the peninsula cutting off the village from the hill and diverting the river The chapel had its roof removed by the National Trust to deter squatters and is now grade 2 listed.
Some technical information from historicengland.org.uk if thats your thing. Mortuary Chapel, 1870. Snecked rubble with roughly-tooled quoins and dressings, except for ashlar south doorway. Roofless. Romanesque style. Small rectangular building. South wall has doorway with chevron, pellets and zigzag ornaments; upper parts of jamb shafts remain, with scalloped capitals. Round-arched chamfered windows in south, west and north walls; similar paired lights in east gable. Steeply-pitched gables with moulded kneelers and coping partly fallen..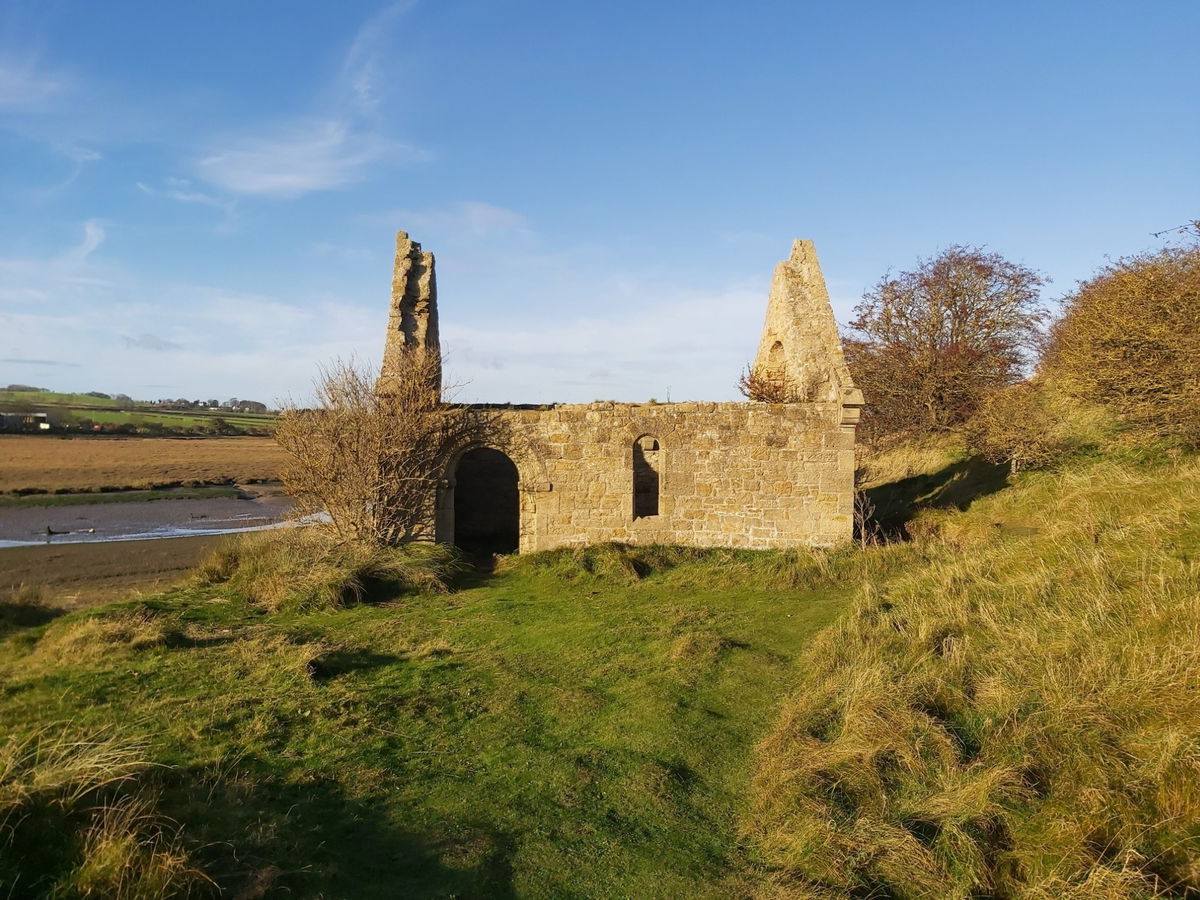 Still need a bit of help? Here is a map to show you the way.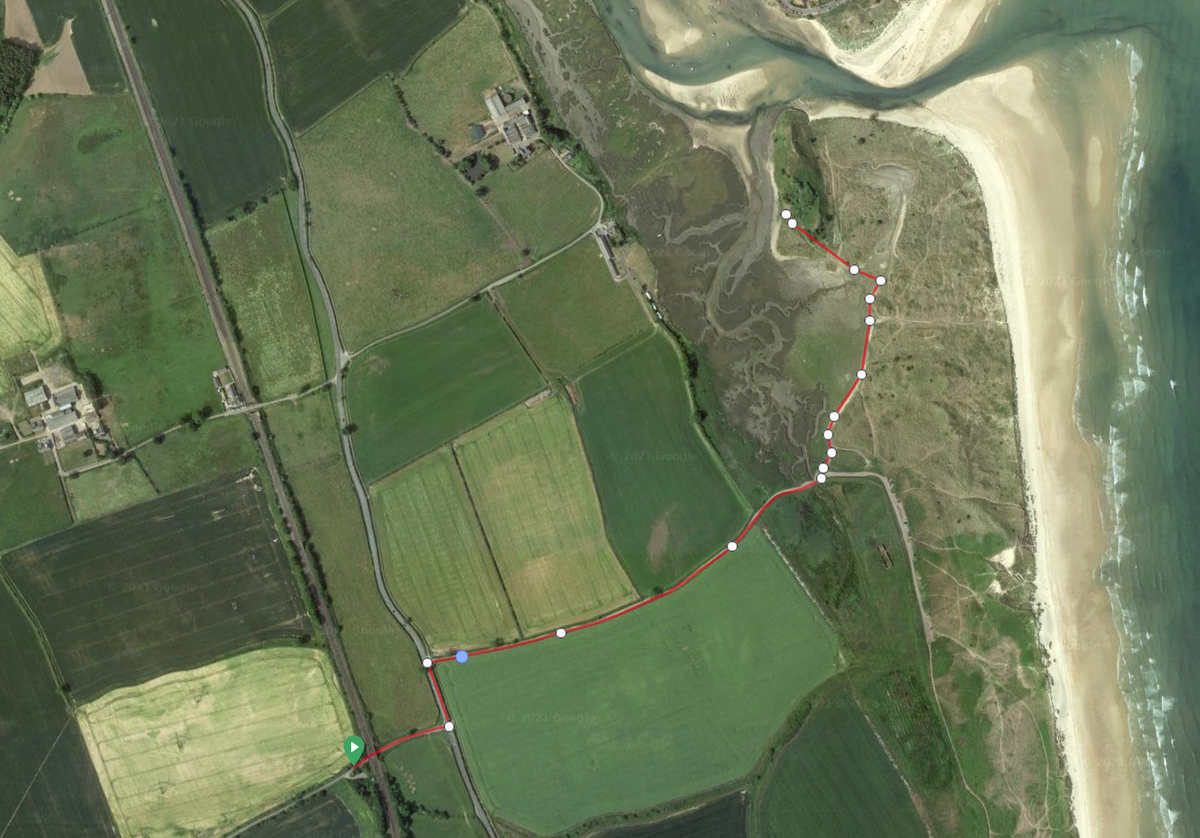 Then carry on for another minute up the hill to find the cross.
How To Find Mortuary Chapel
Where To Park For Mortuary Chapel?
Show Parking On Google Maps
Lat / Long
55.375526, 55.375526
What three words
You could park in Alnmouth or Warkworth, but it's a bit or a trek. There is a little car park for maybe 5 cars on the road towards High Buston, just on the left immediately after the railway bridge.. Or at the junction to High Buston, there is a small grass verge where you could try and park.
Contributed by Simon Hawkins
Thanks for checking out this place on the Fabulous North! I do enjoy a wander out in to the countryside trying to find hidden gems that not many people know about. You can't beat a rogue Pele tower up a remote hill or a mysterious stone circle or a stunning waterfall secluded in a forest.
More Places from Simon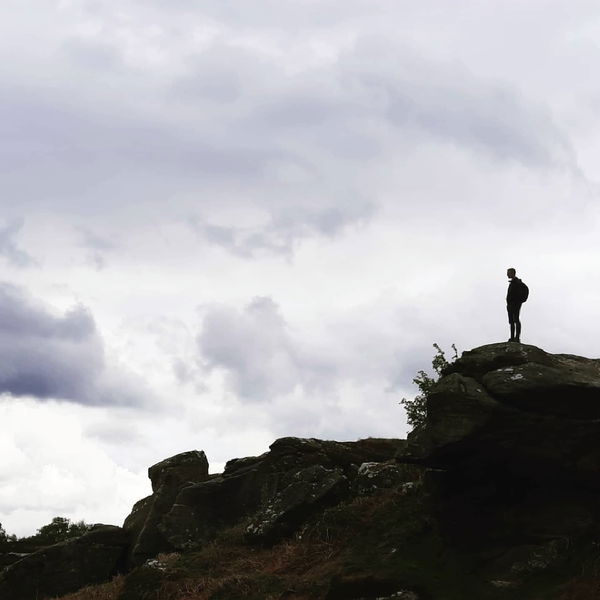 More Places In Alnmouth
Find more fabulous places in Alnmouth, Northumberland and if you know of a place we haven't listed, then let us know.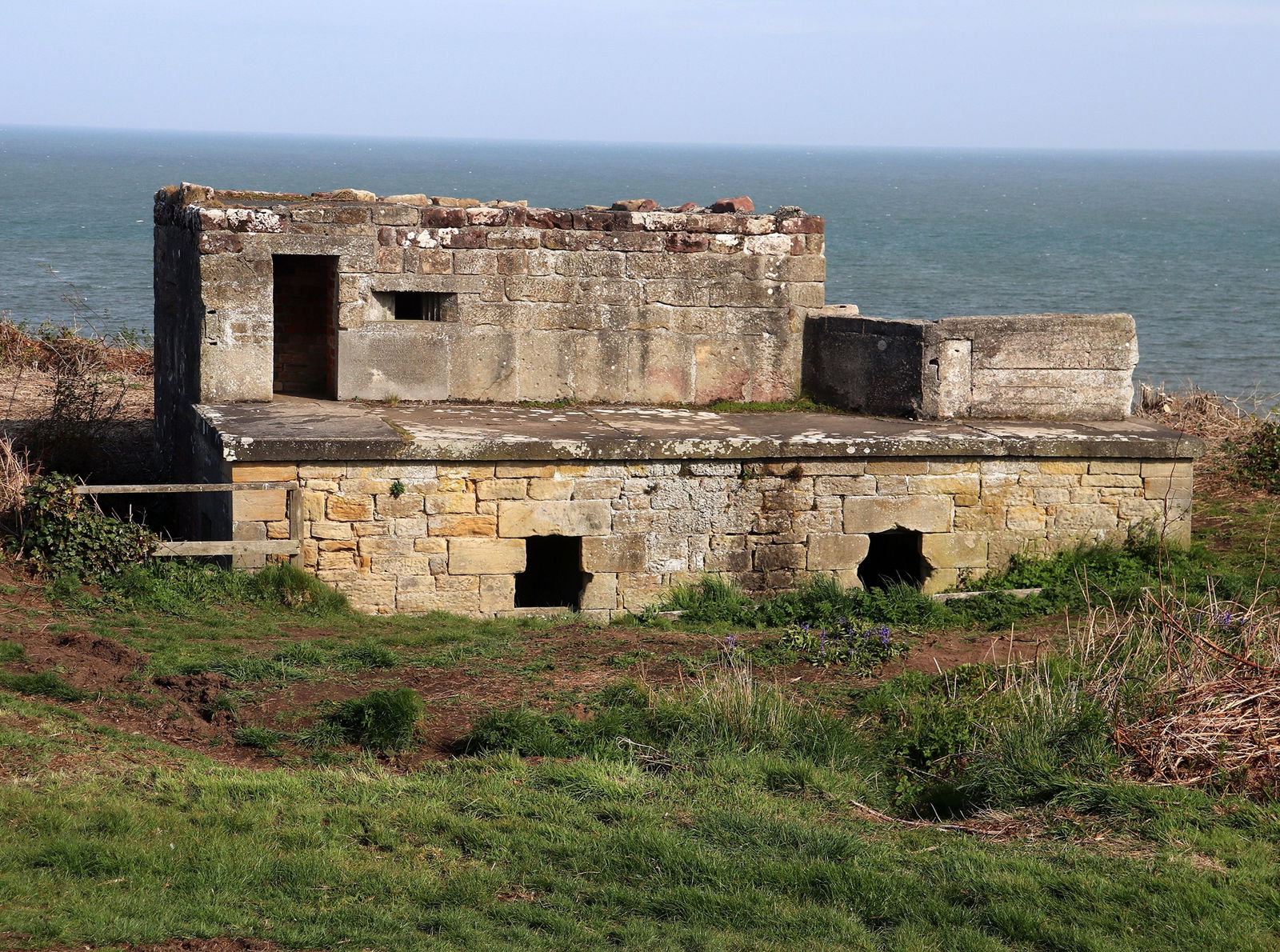 Alnmouth Gun Battery
Military
Alnmouth
Northumberland
An old gun battery from the 19th century and reused in WW2.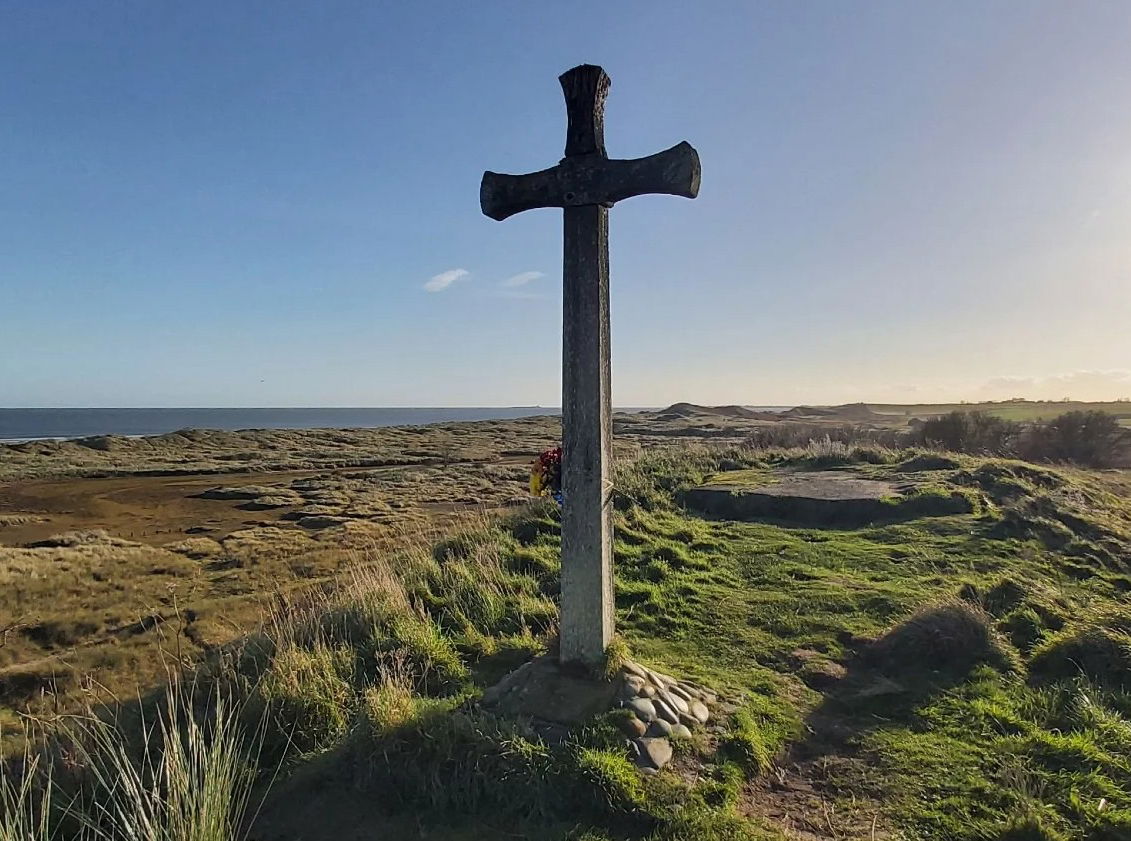 St Cuthbert's Cross
Religious Place
Alnmouth
Northumberland
Said to be the location where St Cuthbert agreed to become Bishop of Lindisfarne when petitioned by the king.
More Religious Places
So this religious place wasn't enough and you want more? Don't worry we have you covered.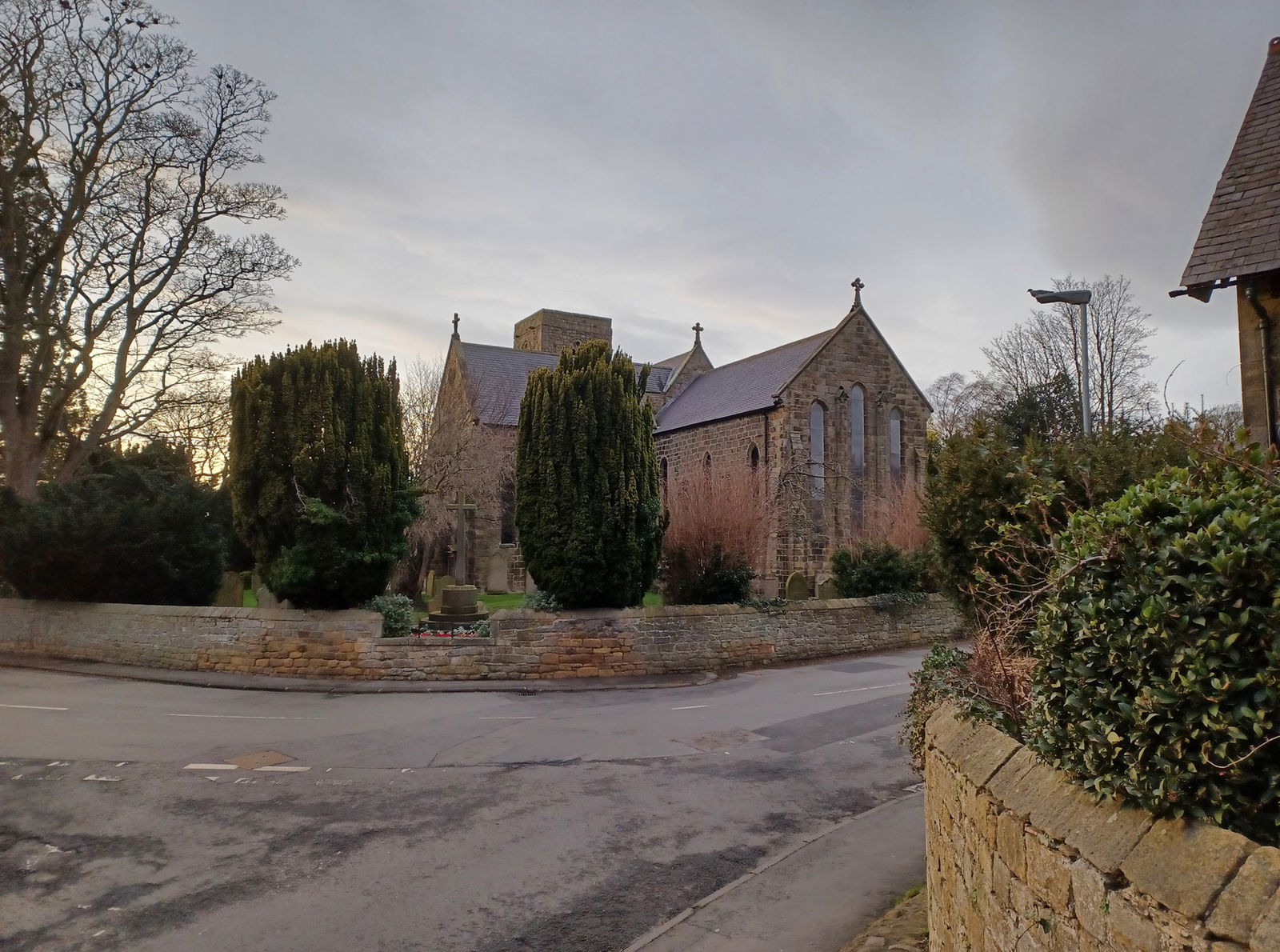 St Mary the Virgin Church
Religious Place
Ovingham
Northumberland
A Church in Ovingham with sections dating from the 11th century and location of the grave of famed engraver, Thomas Bewick.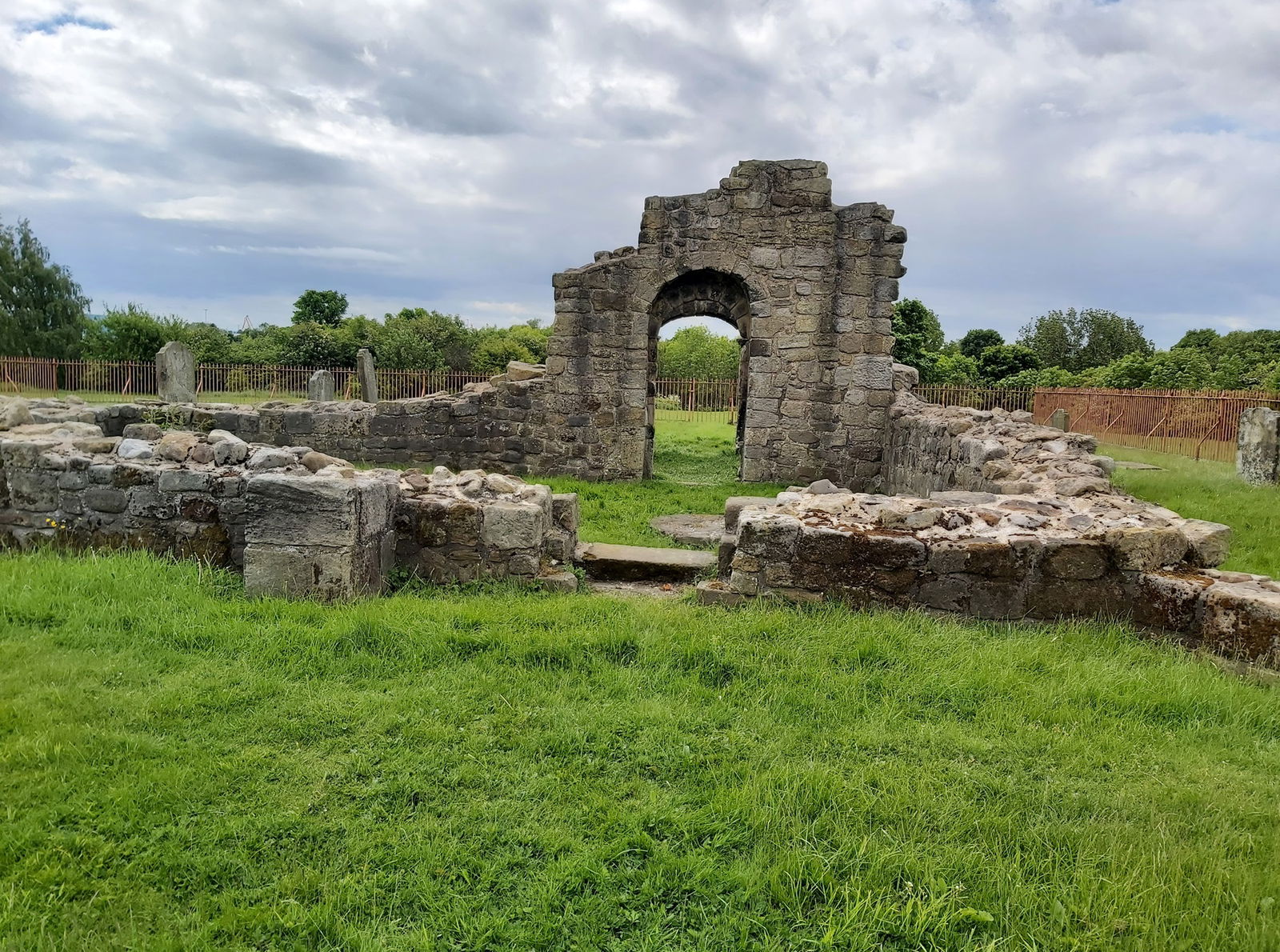 Holy Cross Church Ruins
Religious Place
Wallsend
Tyne And Wear
Ruins of the Church of the Holy Cross that is nearly 900 years old.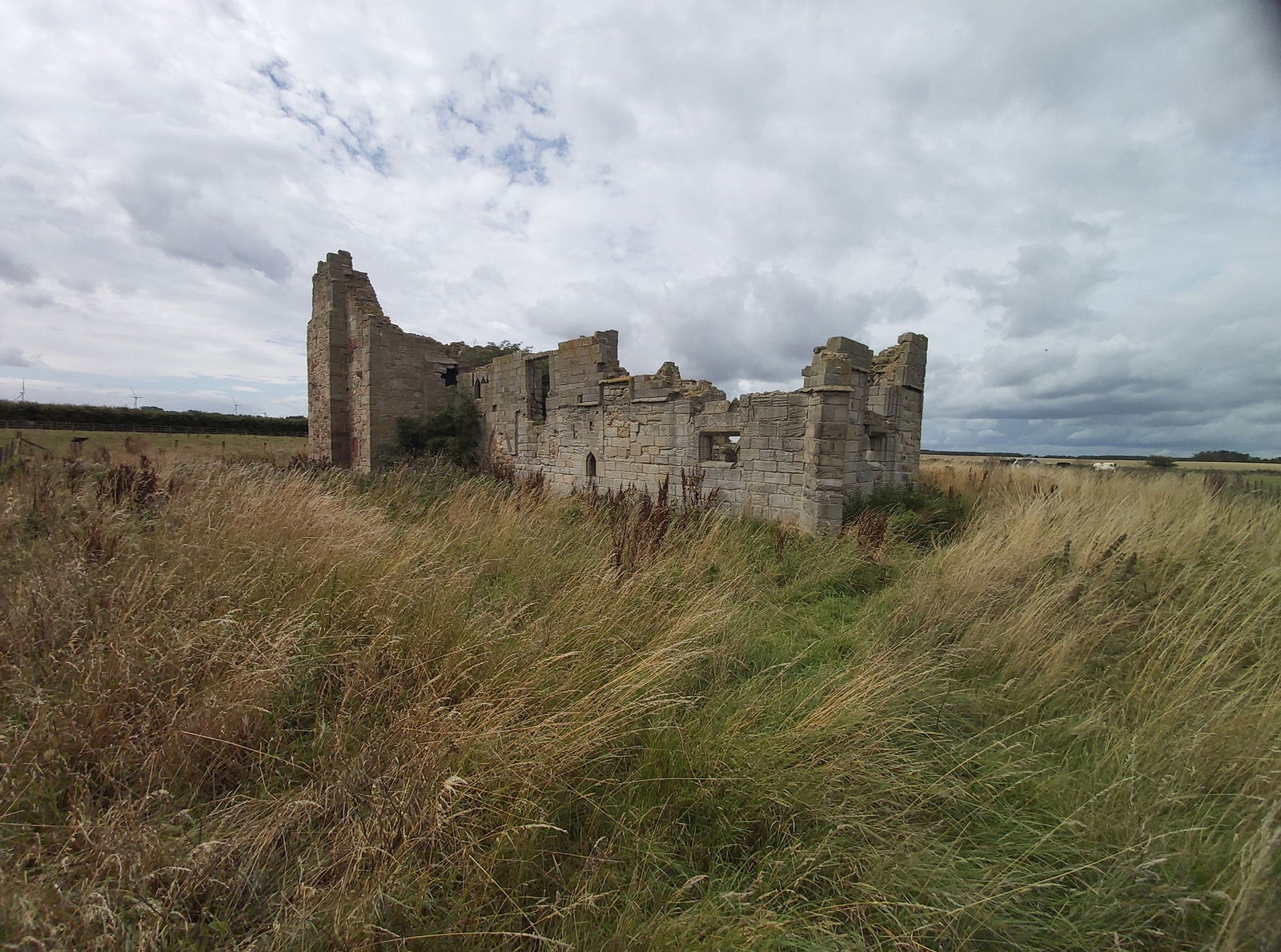 Find Walks To Mortuary Chapel
Find which walks will visit Mortuary Chapel and plan your next adventure.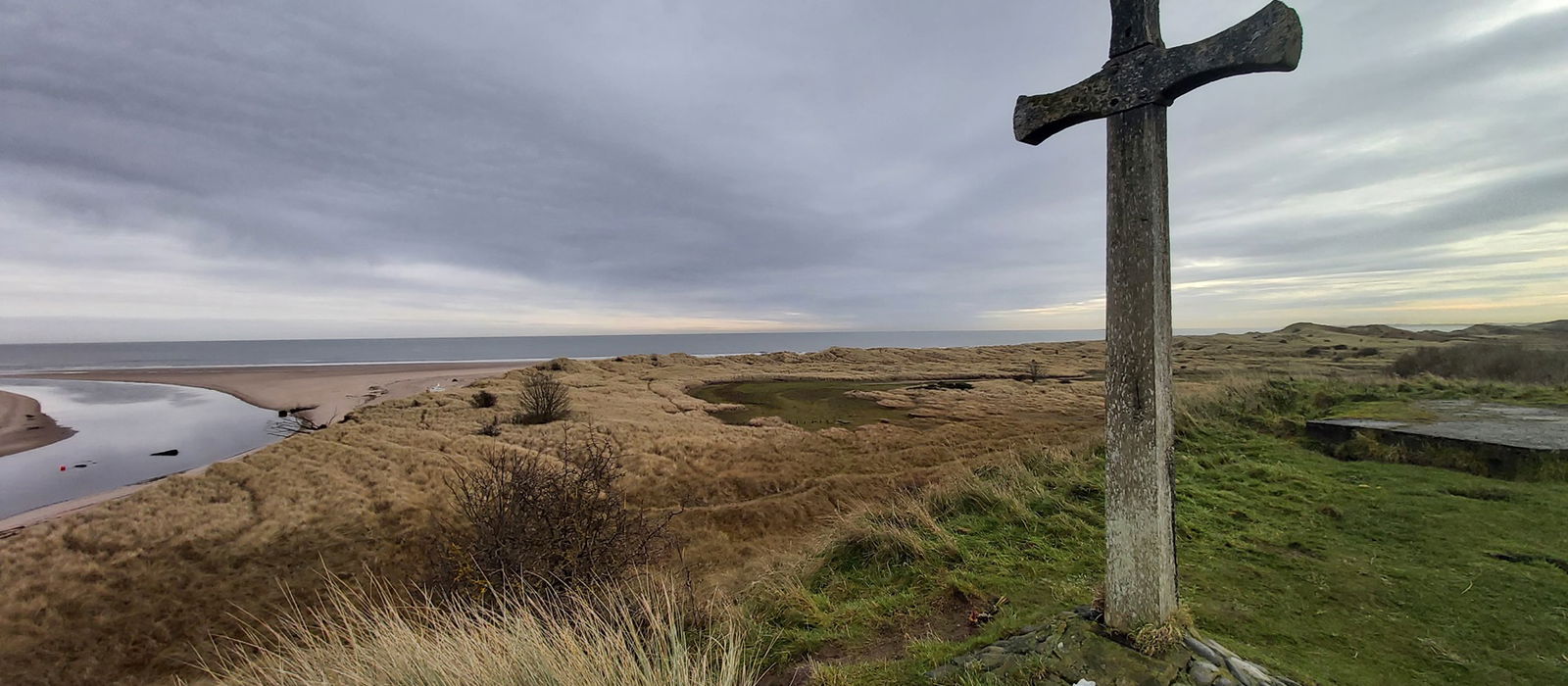 Warkworth To Alnmouth
10km (6 miles)
Warkworth
Northumberland
A wander from Warkworth to Alnmouth up the coastal path and then a return via the beach visiting St Cuthburts Cross and Mortuary Chapel on Church Hill.
Find Us On Facebook
We post all our new places daily on our Facebook Groups page, so join the group today and be notified when we add a new place.
Join Our Facebook Group