St Cuthbert's Cross
Religious Place
Alnmouth
Northumberland
St Cuthberts Cross
Religious Place In Alnmouth, Northumberland
Said to be the location where St Cuthbert agreed to become Bishop of Lindisfarne when petitioned by the king.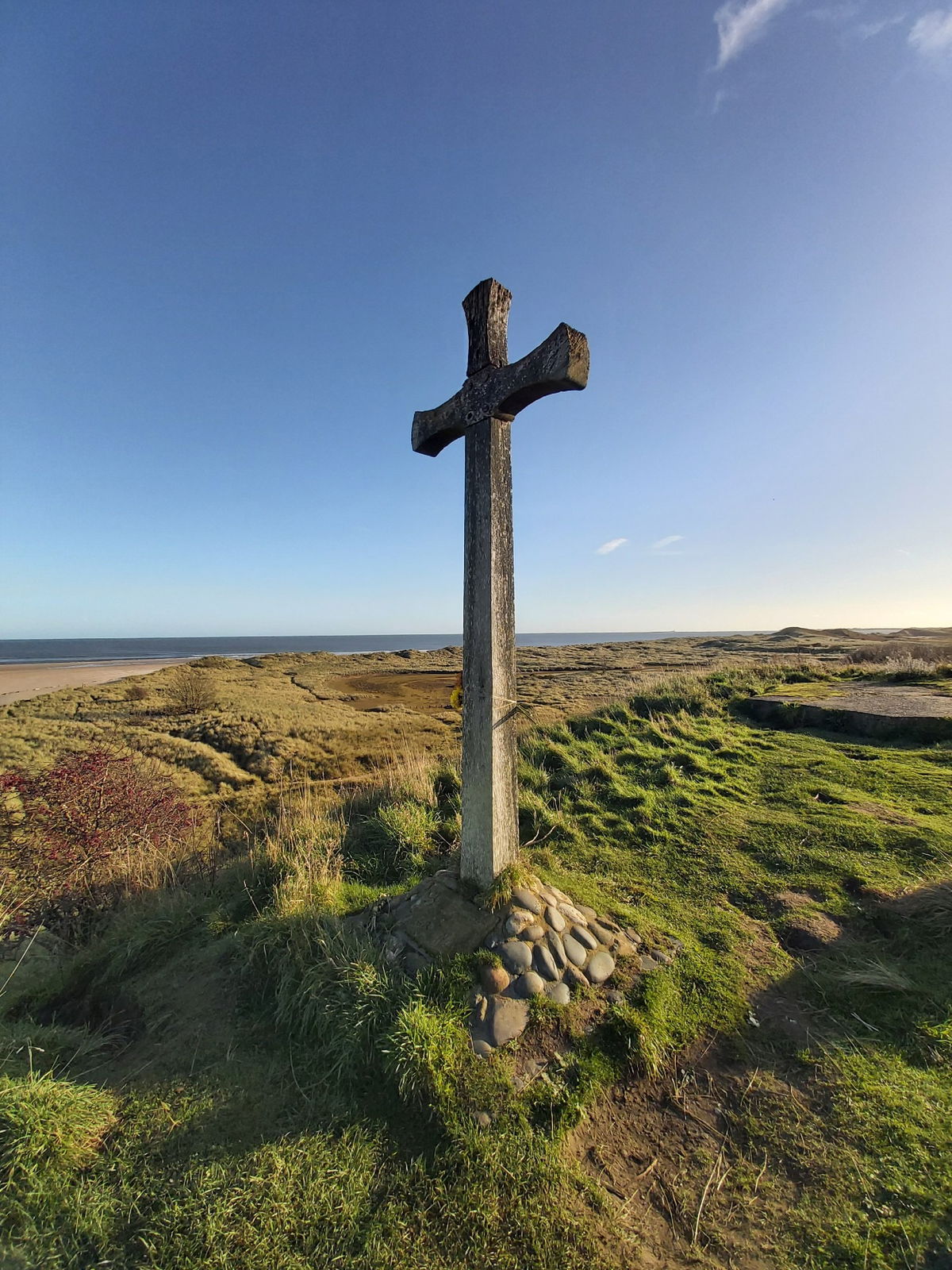 Looking out over the estuary in Alnmouth is Church Hill with a cross sitting on top known as St Cuthbert's Cross. Little is known about the cross other than that it was rumoured to be the location where St Cuthbert agreed to become Bishop of Lindisfarne when petitioned by the king.
It looks just a short away, but it's a little trickier to get to than it looks.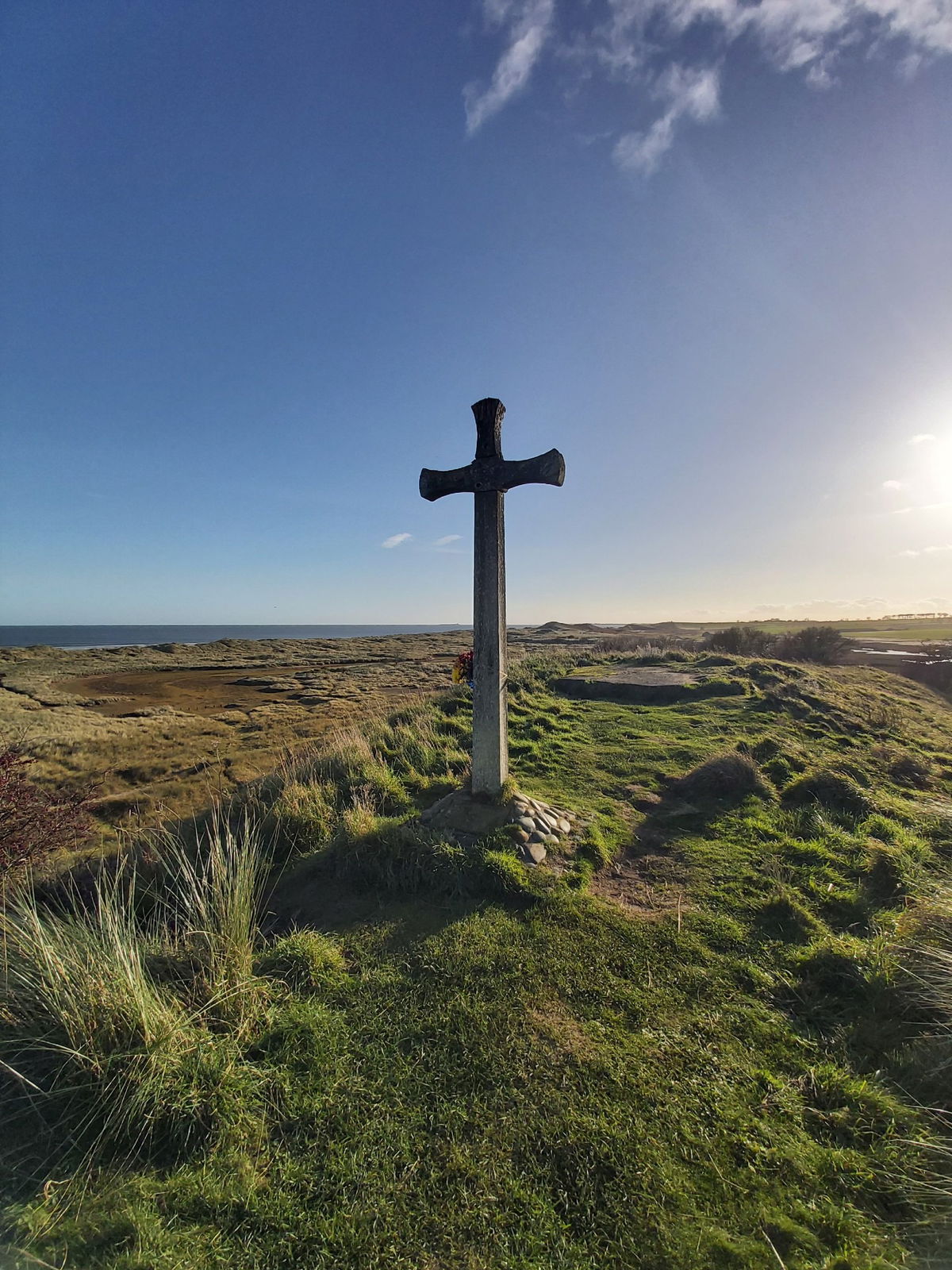 At low tide it's possible to take your socks and shoes off and wade across, but if you want to keep yourself dry then you have a 5km (3 mile) walk to it. You would need to head back into the town centre, over the main bridge and then head down the road. A decent jaunt and you may also have some marshy ground to content with too.
However there is an easier way. There is a small grass verge at a junction on the road south of Alnmouth (check out the map below for the exact location), then cross the road onto the cycle path turning left and heading back towards Alnmouth. In around 50m there is a finger post sign pointing back towards the coast and you can simply follow that on a clearly marked track right up to the cross and the walk is approx 1.5km in total.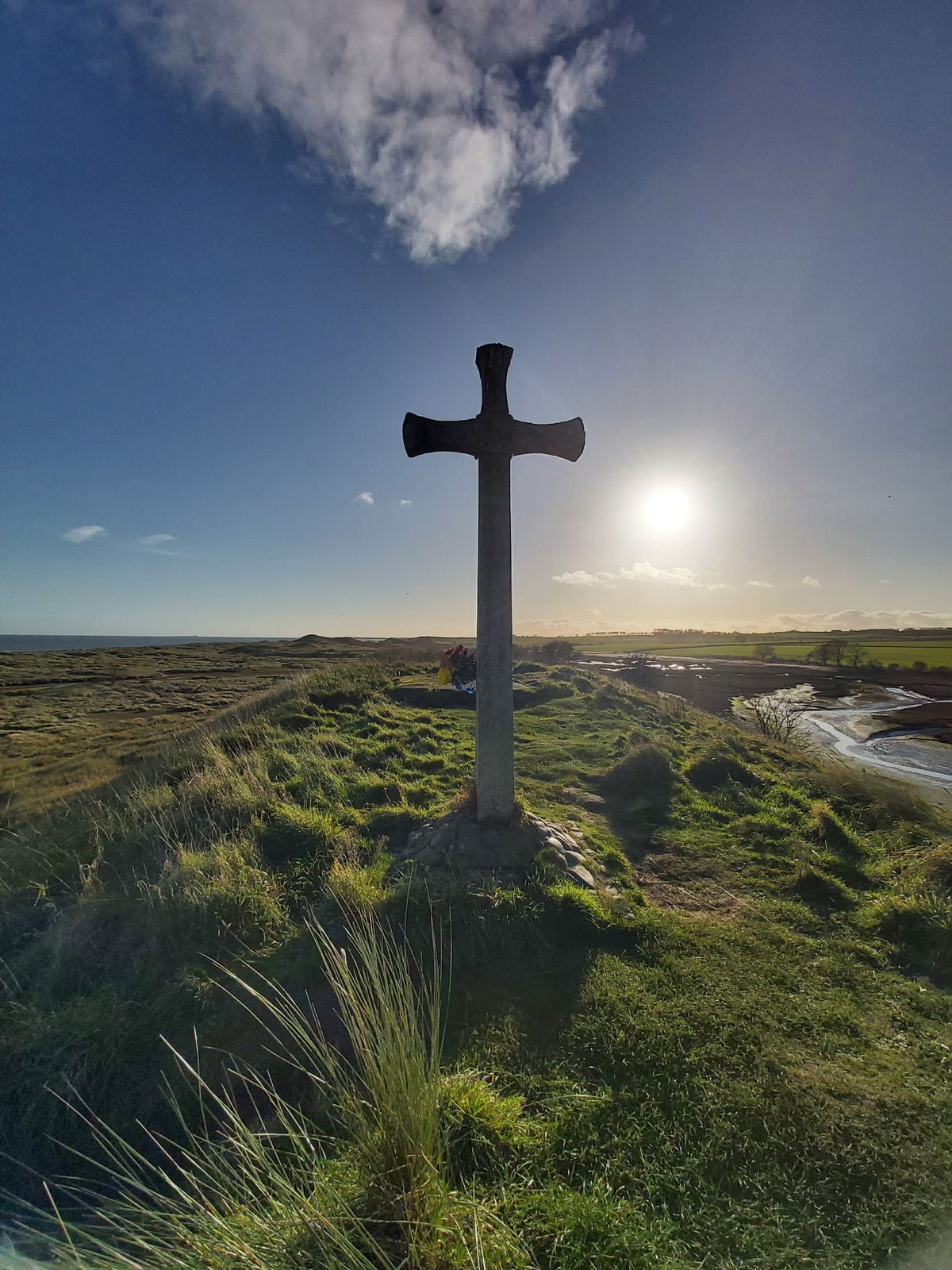 There is also the ruins of Mortuary Chapel on the west side of the hill too, which you will likely pass on your way to the cross.
Don't forget to have a wander on the beautiful beach too. With it being less accessibile you might just find you are the only one there!
Still need a bit of help? Here is a map to show you the way.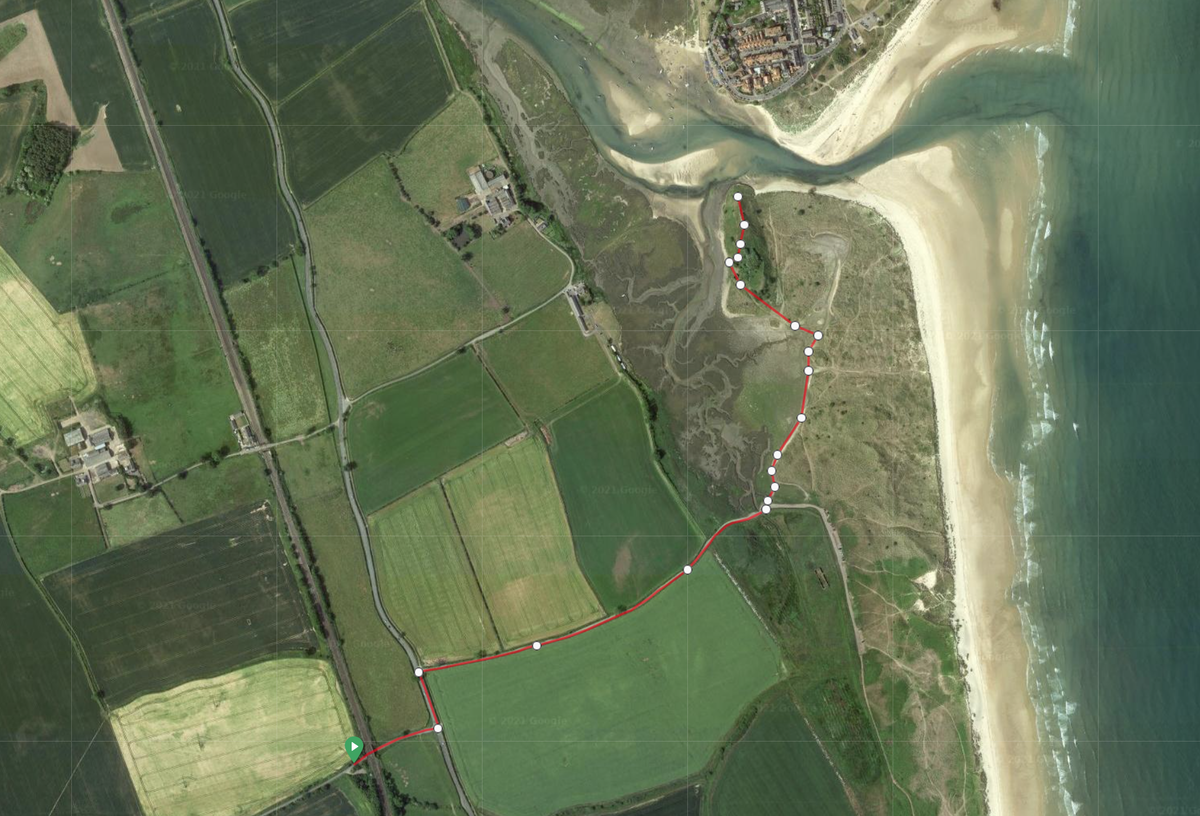 How To Find St Cuthbert's Cross
Where To Park For St Cuthbert's Cross?
Show Parking On Google Maps
Lat / Long
55.375526, 55.375526
What three words
You could park in Alnmouth or Warkworth, but it's a bit or a trek. There is a little car park for maybe 5 cars on the road towards High Buston, just on the left immediately after the railway bridge. Or at the junction to High Buston, there is a small grass verge where you could try and park.
Contributed by Simon Hawkins
Thanks for checking out this place on the Fabulous North! I do enjoy a wander out in to the countryside trying to find hidden gems that not many people know about. You can't beat a rogue Pele tower up a remote hill or a mysterious stone circle or a stunning waterfall secluded in a forest.
More Places from Simon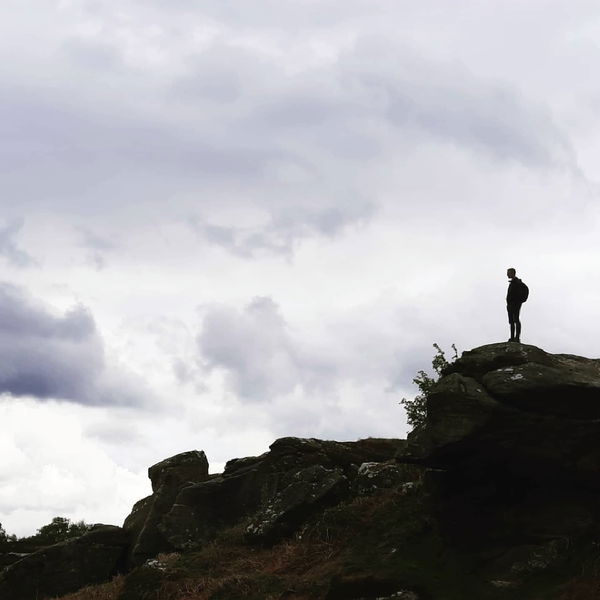 More Places In Alnmouth
Find more fabulous places in Alnmouth, Northumberland and if you know of a place we haven't listed, then let us know.
The Ferry Hut - Ferryman's Hut
Building
Alnmouth
Northumberland
The smallest museum in Northumberland (if not the world!!) with pictures, memorabilia and trinkets about boating life in Alnmouth.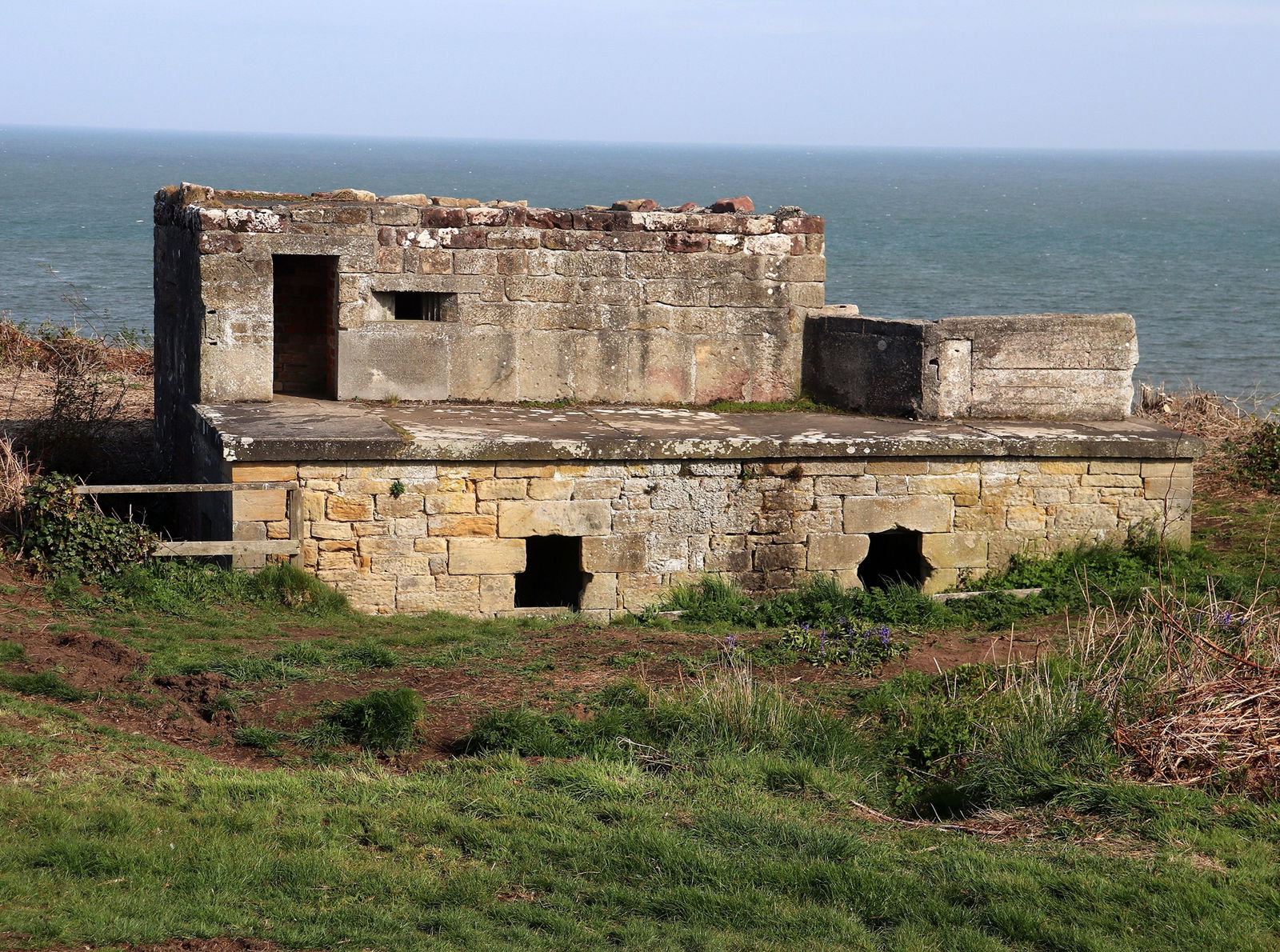 Alnmouth Gun Battery
Military
Alnmouth
Northumberland
An old gun battery from the 19th century and reused in WW2.
More Religious Places
So this religious place wasn't enough and you want more? Don't worry we have you covered.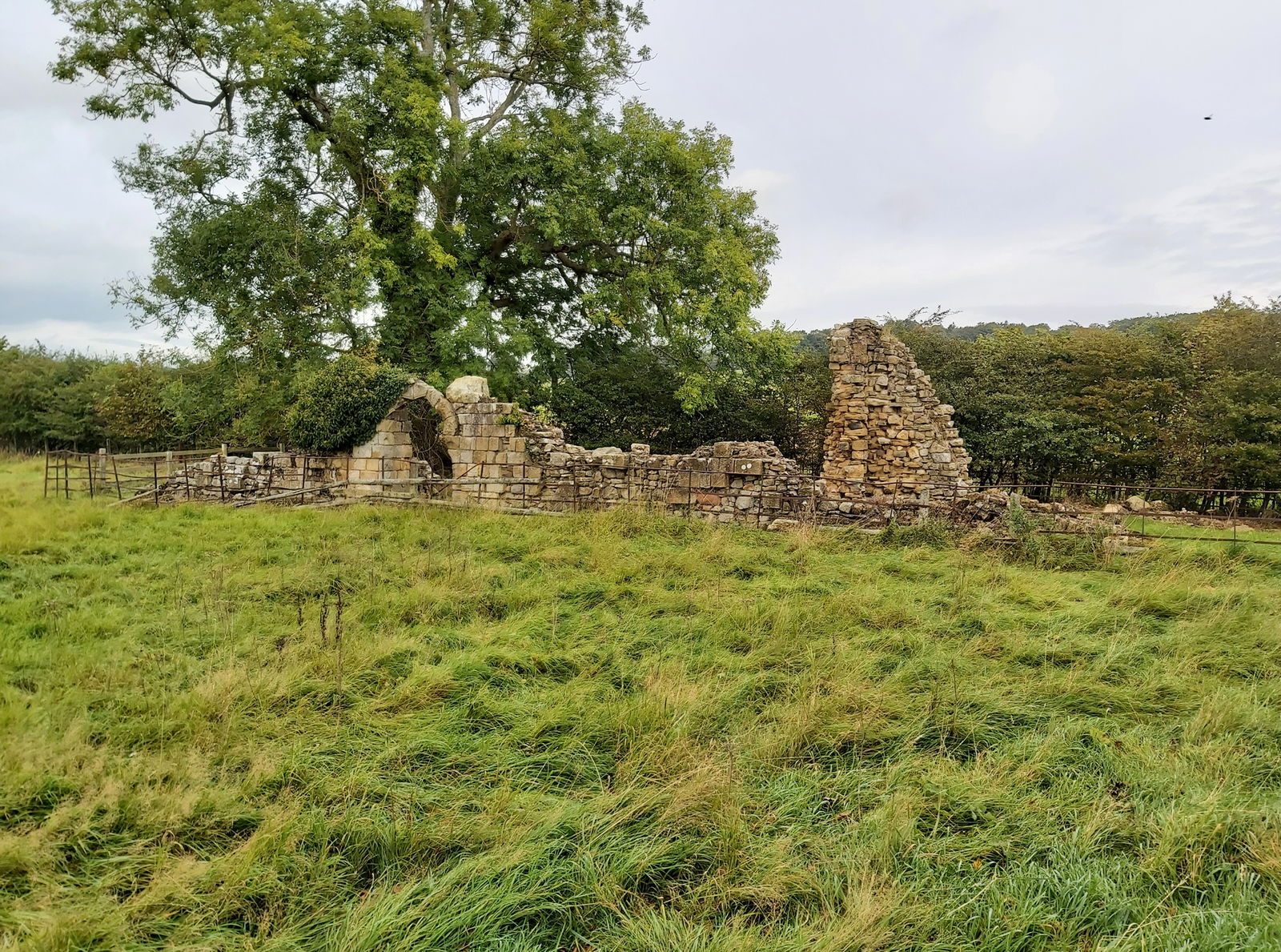 St Leonard's Hospital Chapel
Religious Place
Alnwick
Northumberland
The ruined chapel of an old hospital located in Denwick near to Alnwick Castle.
Lindisfarne Priory
Religious Place
Holy Island
Northumberland
A ruined Priory on the Holy Island of Lindisfarne, widely considered to be the birthplace of Christianity in England.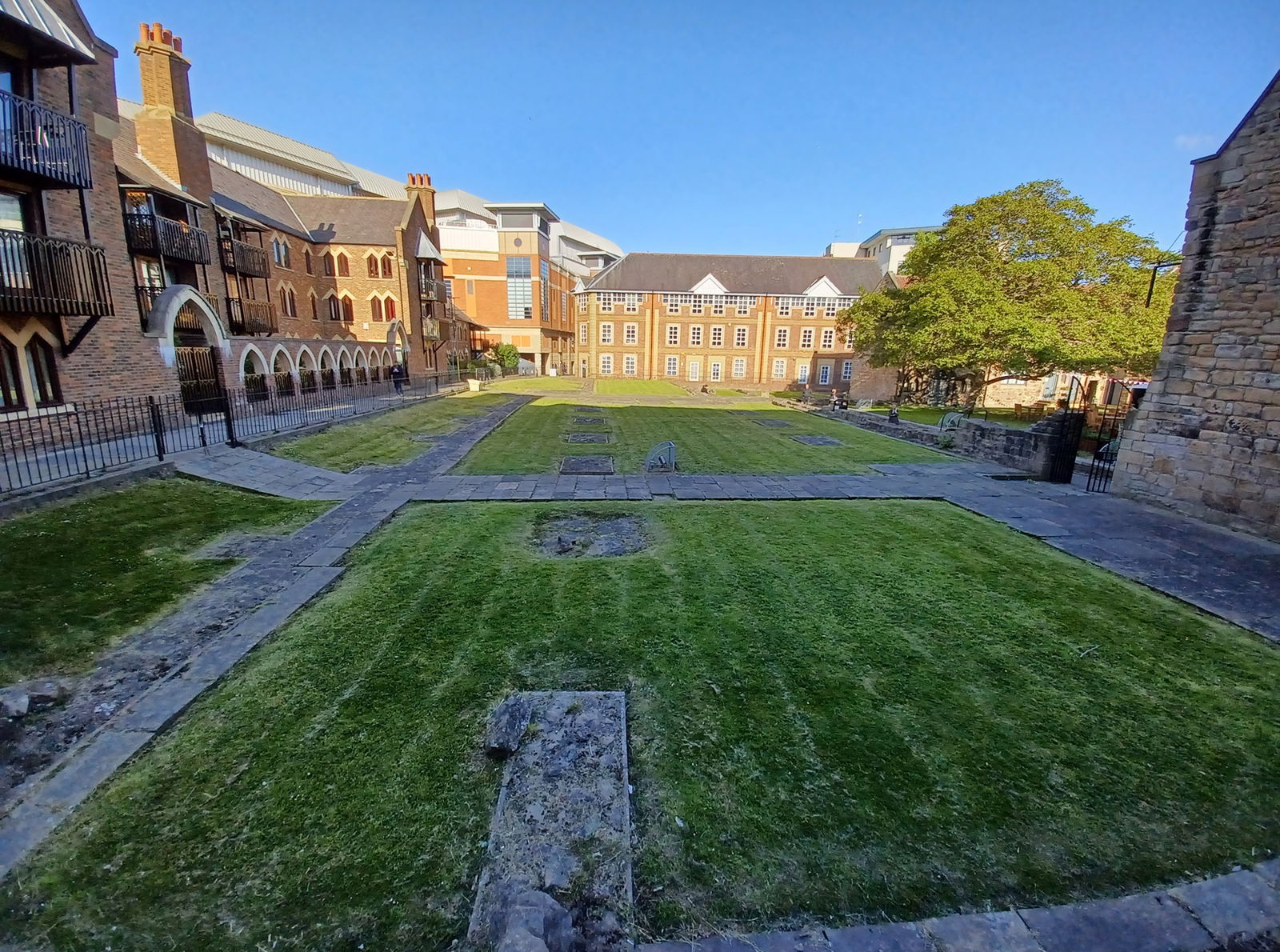 Blackfriars
Religious Place
Newcastle City Centre
Tyne And Wear
A restored Grade I listed, 13th Century Friary and ruins in the centre of Newcastle, now partly used as a restaurant and craft workshops.
Find Walks To St Cuthbert's Cross
Find which walks will visit St Cuthbert's Cross and plan your next adventure.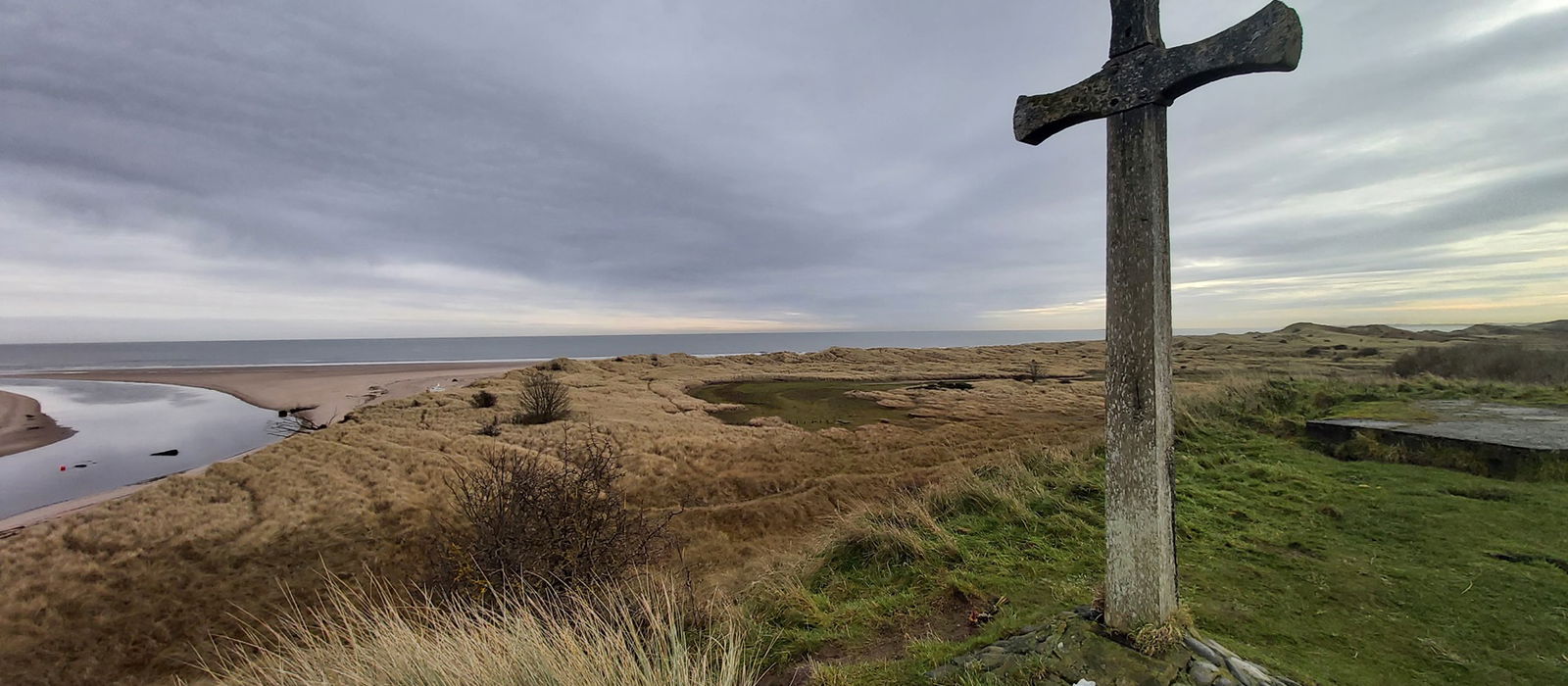 Warkworth To Alnmouth
10km (6 miles)
Warkworth
Northumberland
A wander from Warkworth to Alnmouth up the coastal path and then a return via the beach visiting St Cuthburts Cross and Mortuary Chapel on Church Hill.
Find Us On Facebook
We post all our new places daily on our Facebook Groups page, so join the group today and be notified when we add a new place.
Join Our Facebook Group