Bolts Law Standing Engine House
Building
Stanhope
County Durham
Bolts Law Standing Engine House
Building In Stanhope, County Durham
Built in 1846, the standing engine hauled railway trucks up and down an incline into Rookhope.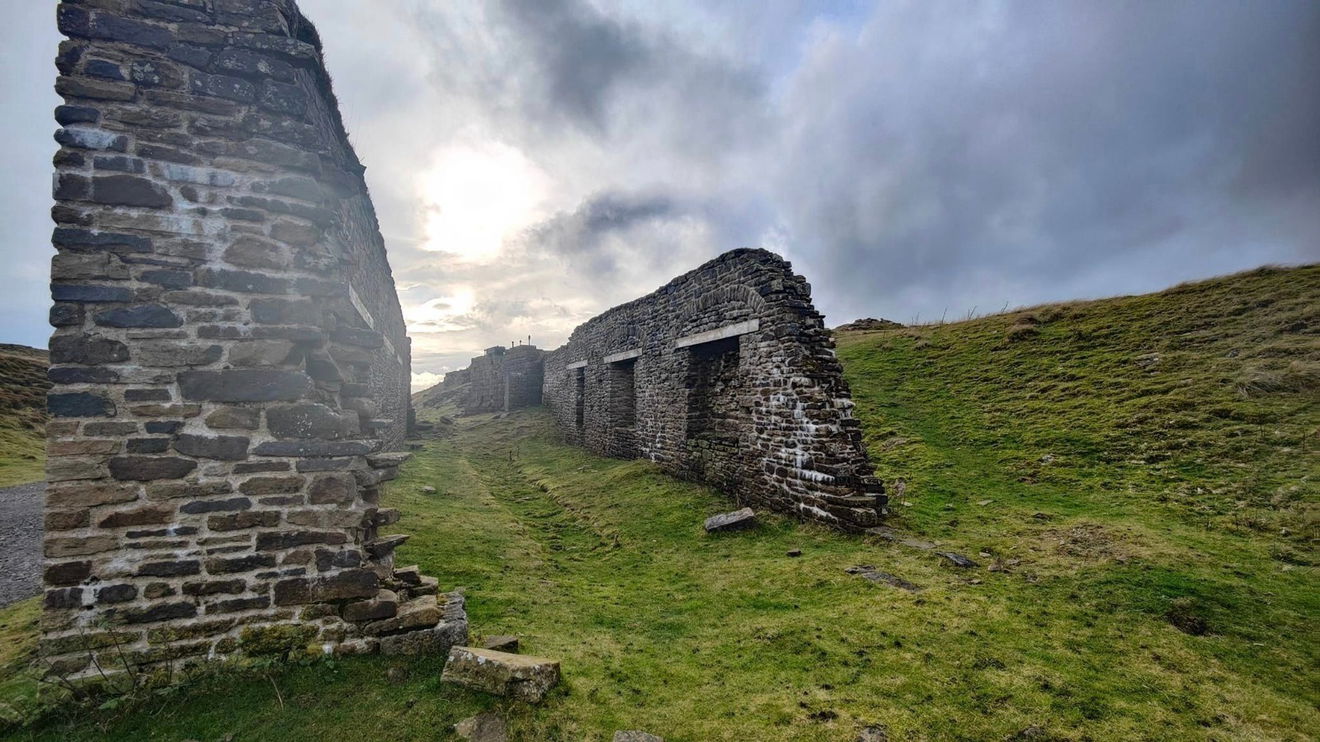 Bolts Law Standing Engine was built in 1846 by the Weardale Iron Company, founded by Charles Attwood. The standing engine provided power to haul railway trucks up and down the incline into Rookhope around one mile away, which were loaded with iron ore and limestone that were mined in this area. The railway line transported the iron ore and limestone 24km from Rookhope to the Iron Works in Tow Law, as well as pigs (bars) of lead to the Tyne. When trains returned to Rookhope, they brought back coal to the area.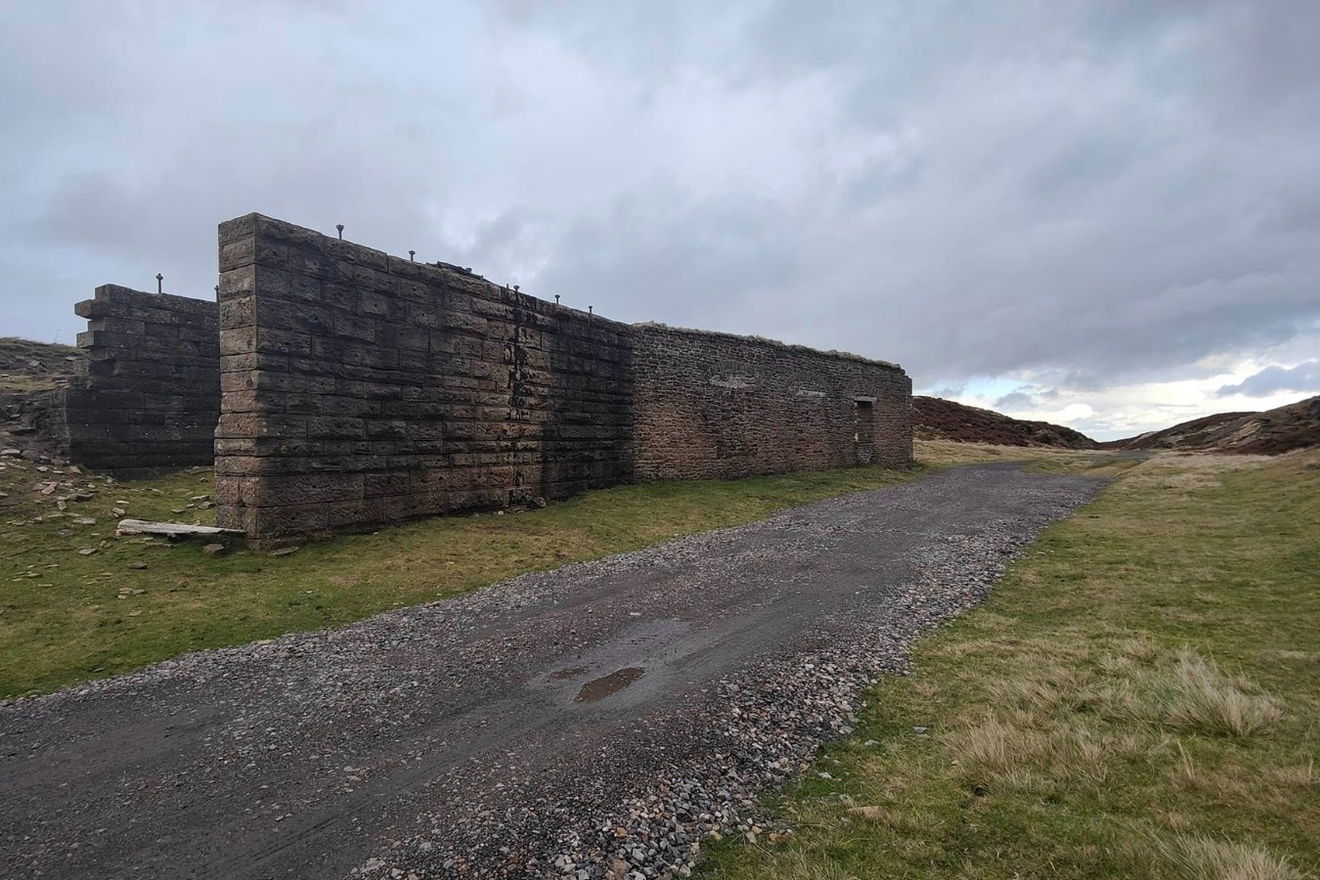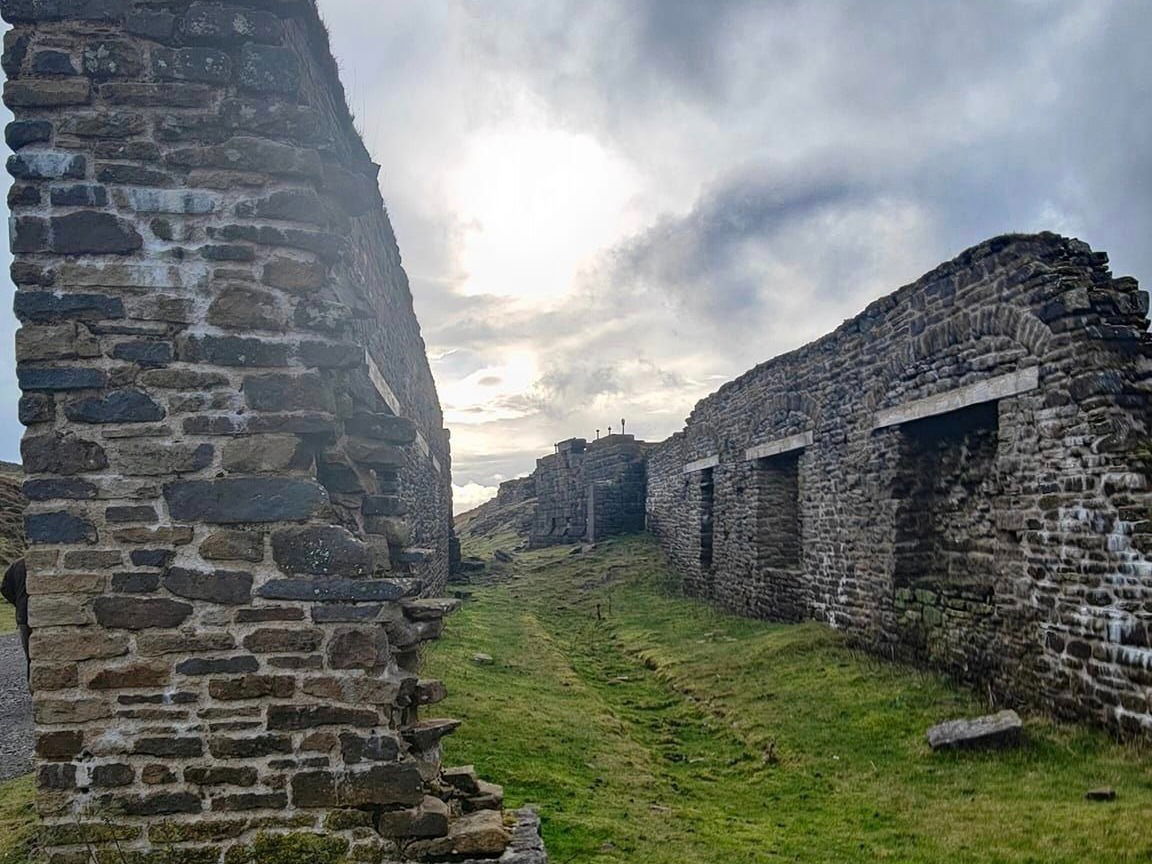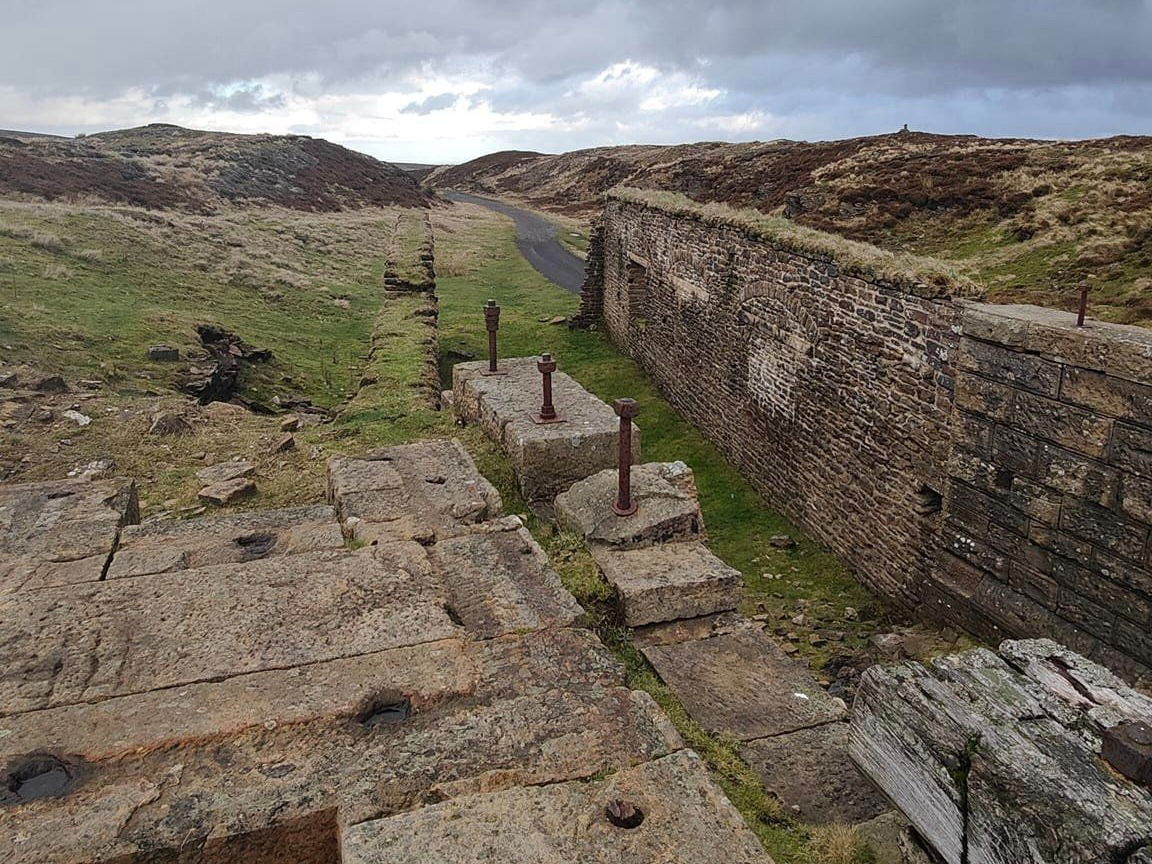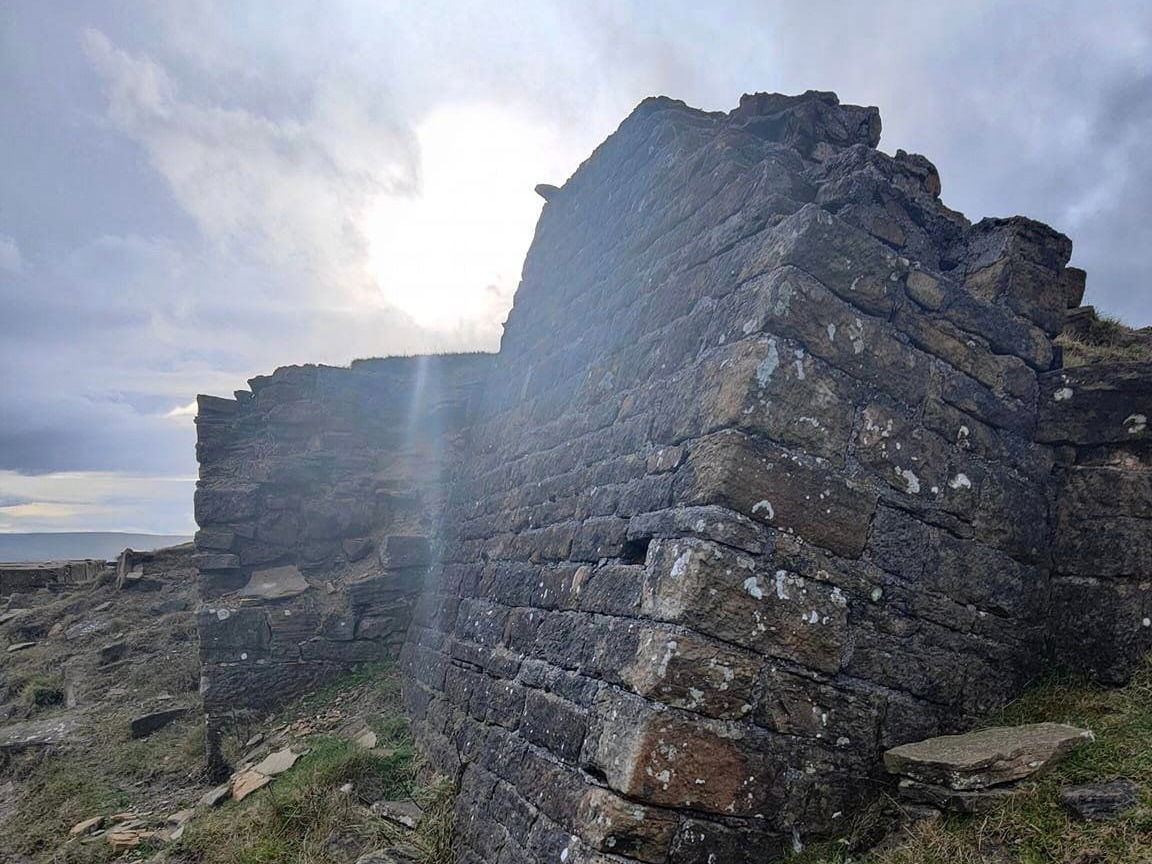 The engine was used to haul wagons up and down the incline using a wire rope. The rope was wound around two large drums, which were powered by the engine. The wagons were attached to the rope at either end, and as the drums turned, the wagons were pulled up the incline. The incline had a gradient of 1 in 6, which was too steep for locomotives to operate, so the stationary steam engine was used to power the incline.
The building was in use until 1923, when a recession in mining forced it to close. Restoration work was completed in 2012 by Natural England to prevent further damage to it.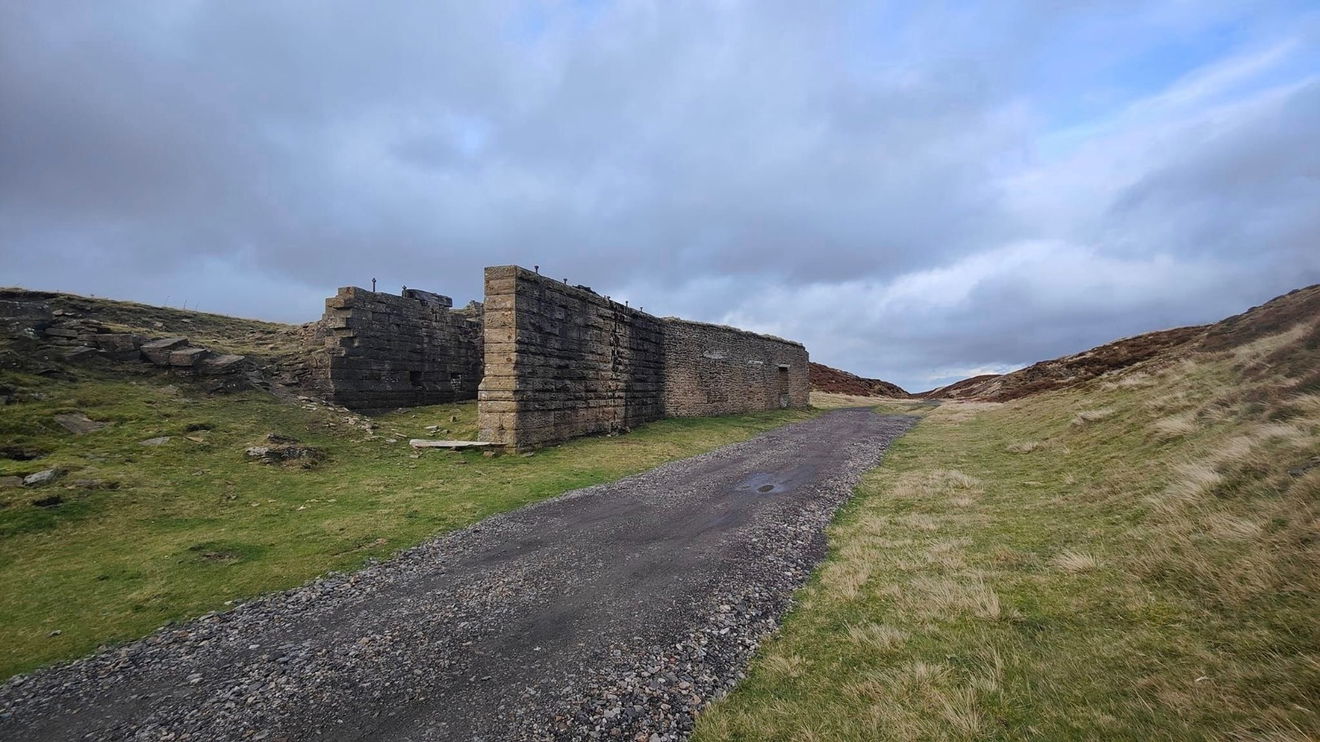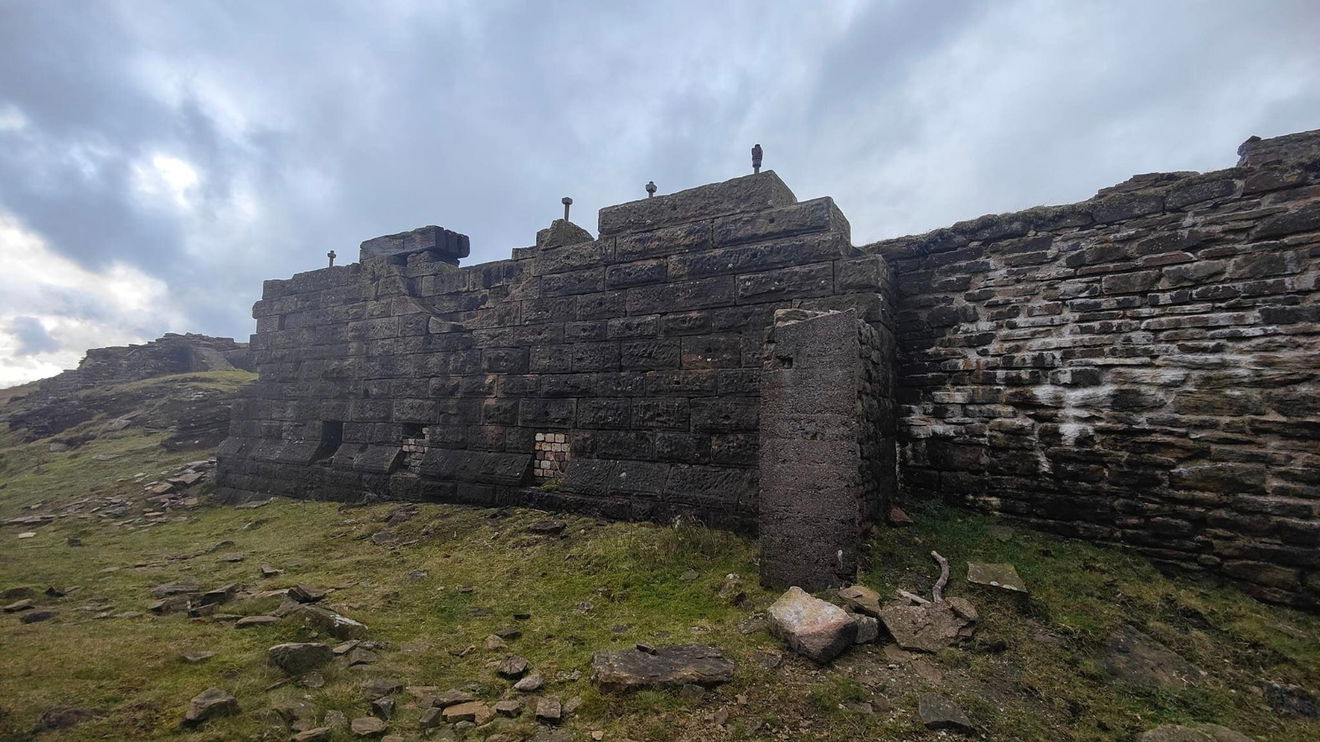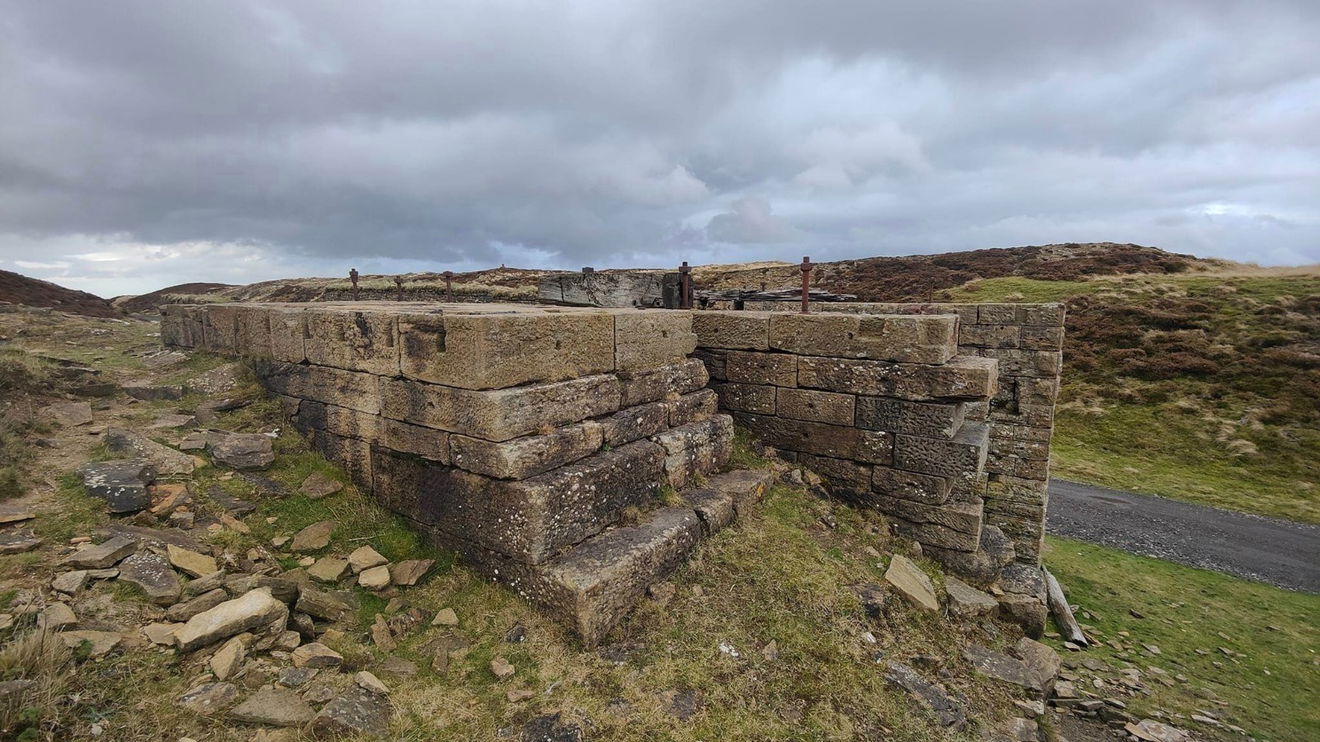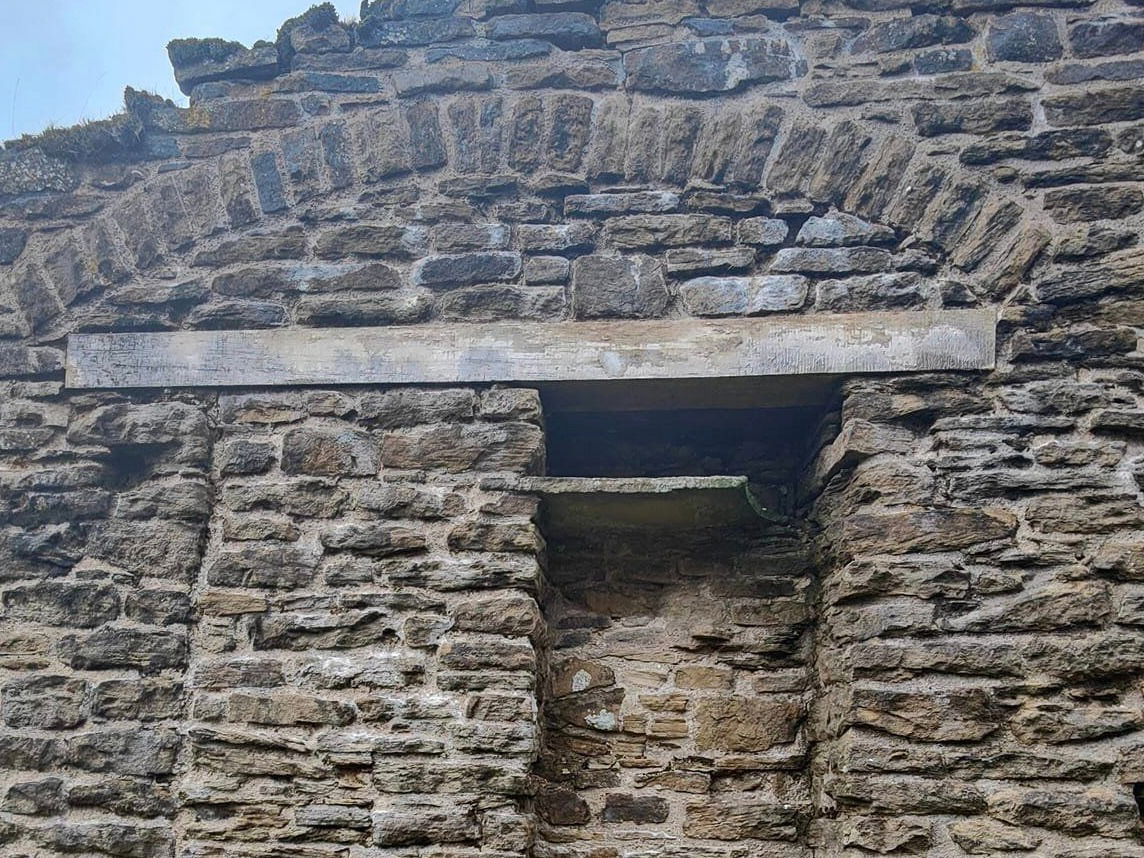 The standing engine was the inspiration for a poem by W H Auden, which is pretty cool. The poem is titled 'New Year Letter', and was published in 1940, here is an extract:
The derelict lead smelting mill
Flued to the chimney up the hill
That smokes no answer any more
But points, a landmark on Bolts Law
The finger of all questions. There
In Rookhope I was first aware
Of self and not-self, death and dread...
There I dropped pebbles, listened, heard
The reservoir of darkness stirred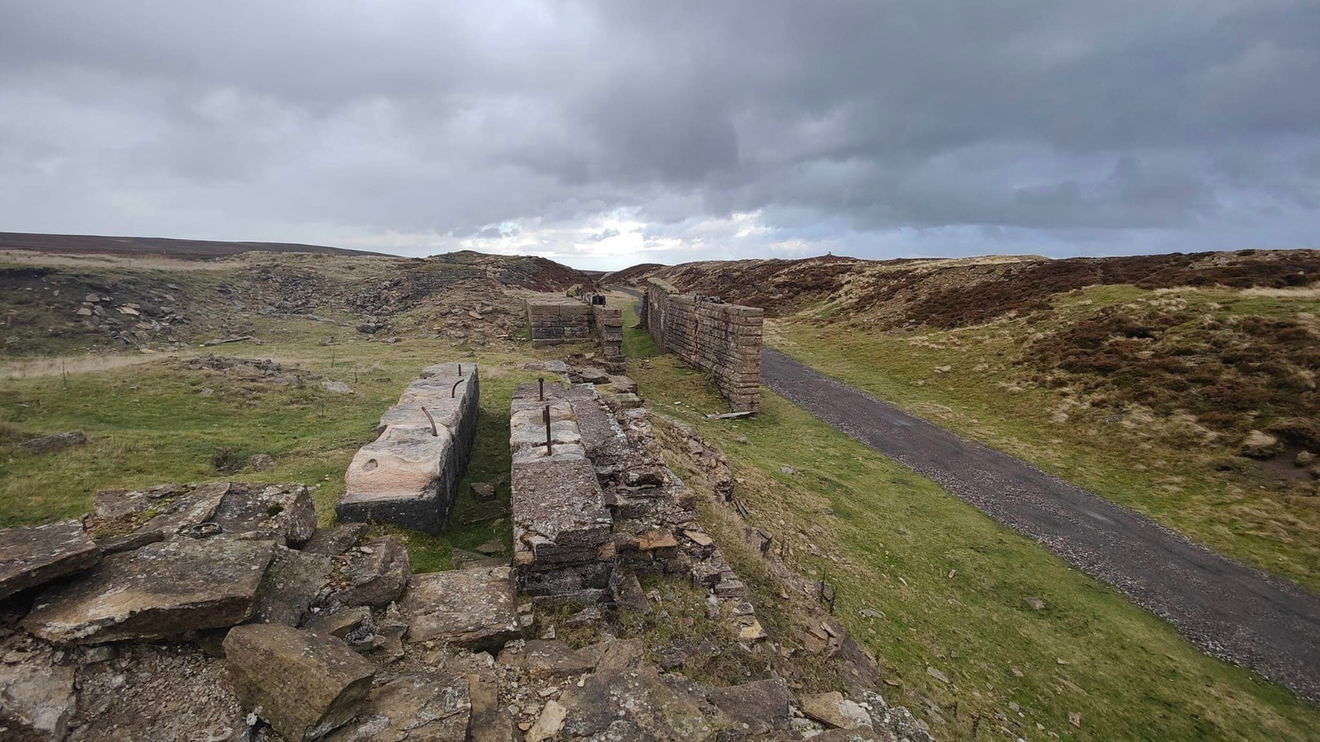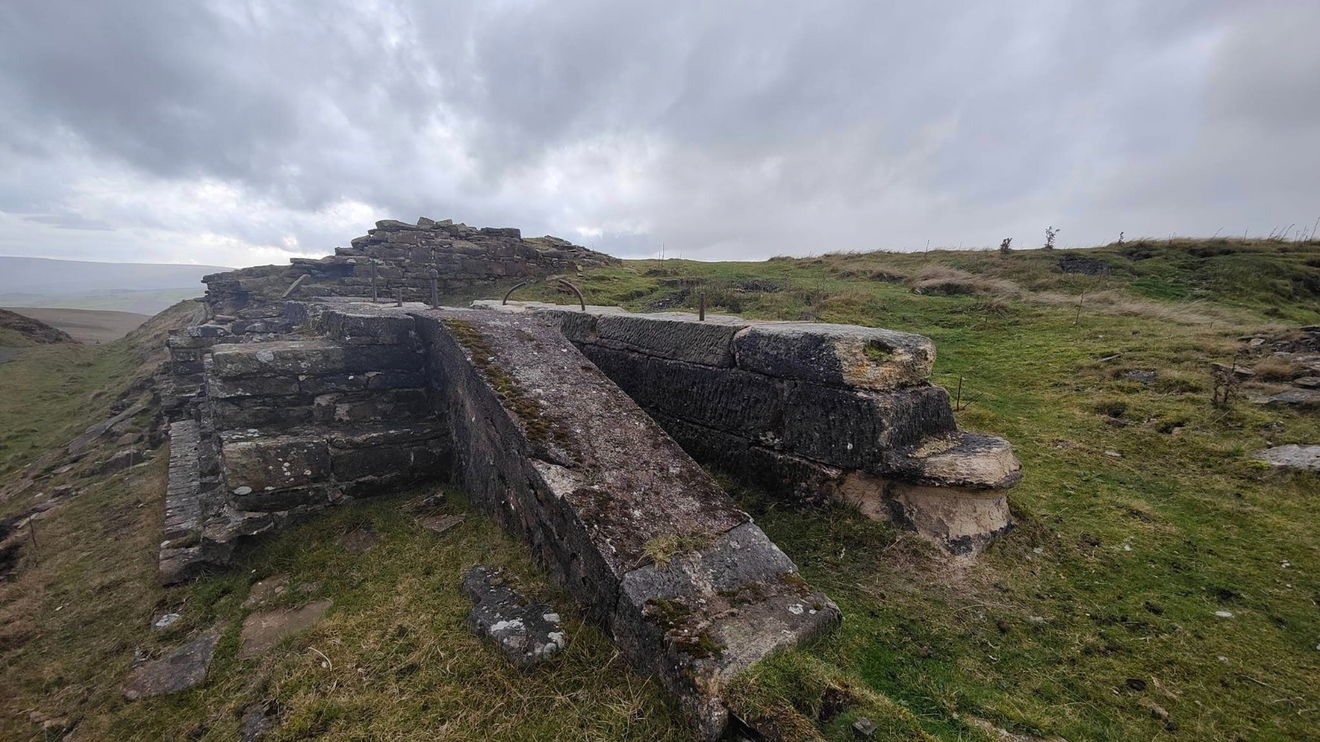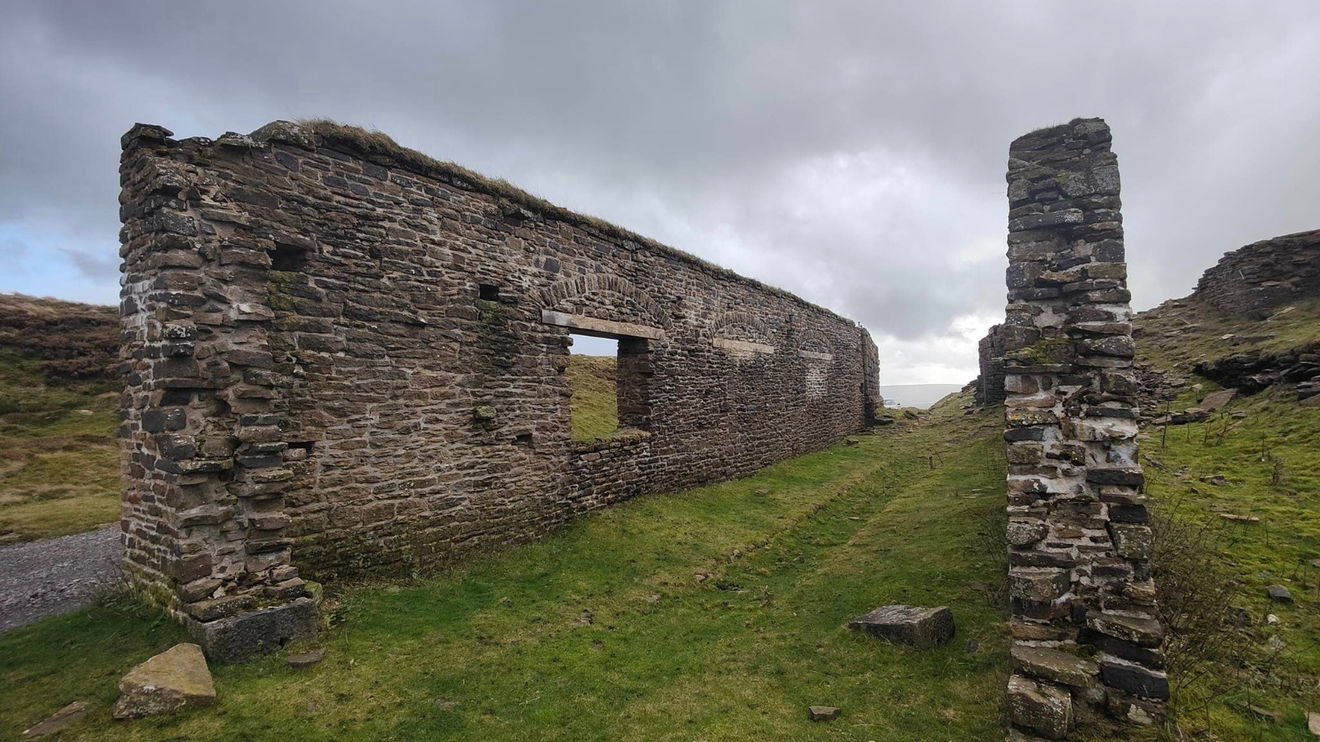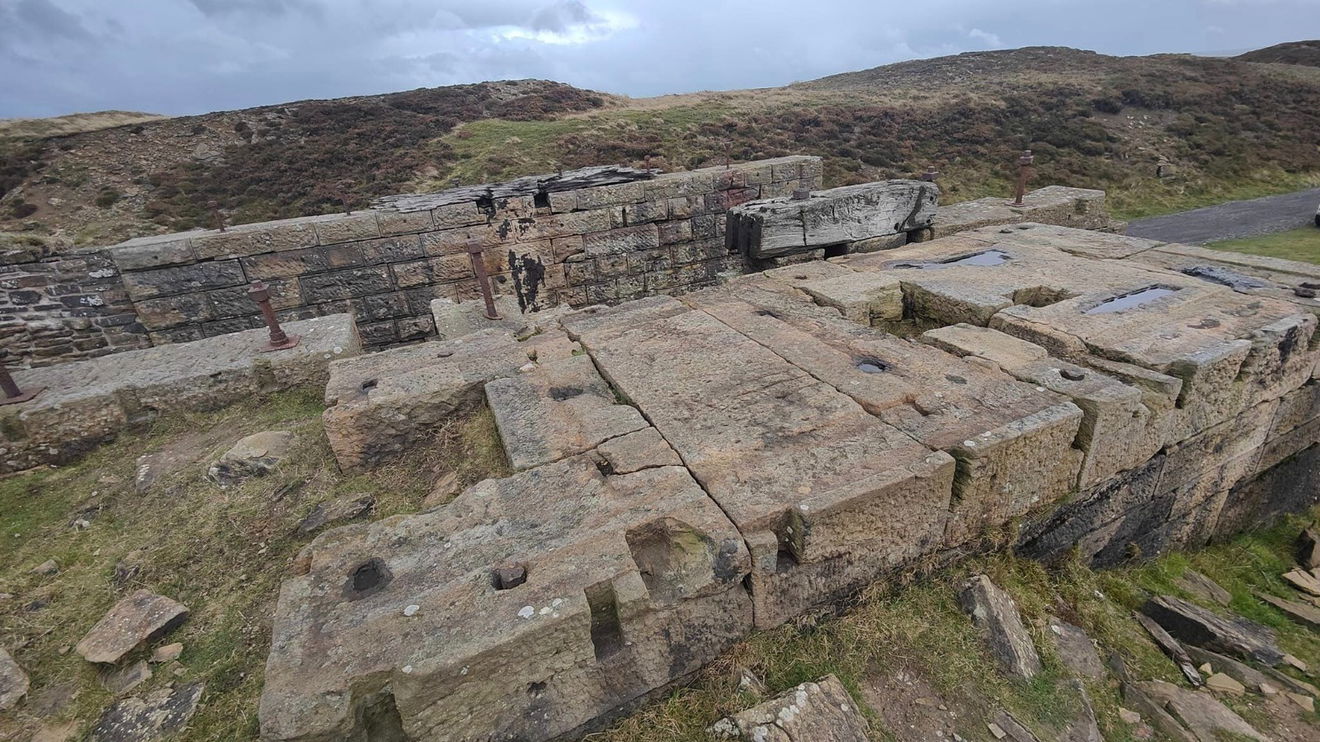 Huge thanks to our fabulous friend Neil Hall for the amazing photos and information.
How To Find Bolts Law Standing Engine House
Where To Park For Bolts Law Standing Engine House?
Show Parking On Google Maps
Lat / Long
54.78063, 54.78063
What three words
You can park in Rookhope village at the Rookhope Inn which is now permanently closed. The path is around 1.5km up to the engine house - start on the path that leads to 'Hylton Terrace'.
Contributed by Sandra Clemens
I love the great outdoors and have been a National Trust & English Heritage member for years. I also love going off the beaten track and finding places like Sharp's Folly or Rothley Castle which are hidden gems in Northumberland. My favourite recent hike was climbing Red Screes in the Lake District on a whim, not fully grasping how high 776m was. It was still an achievement to conquer a Wainwright walk and I hope to do more one day.
More Places from Sandra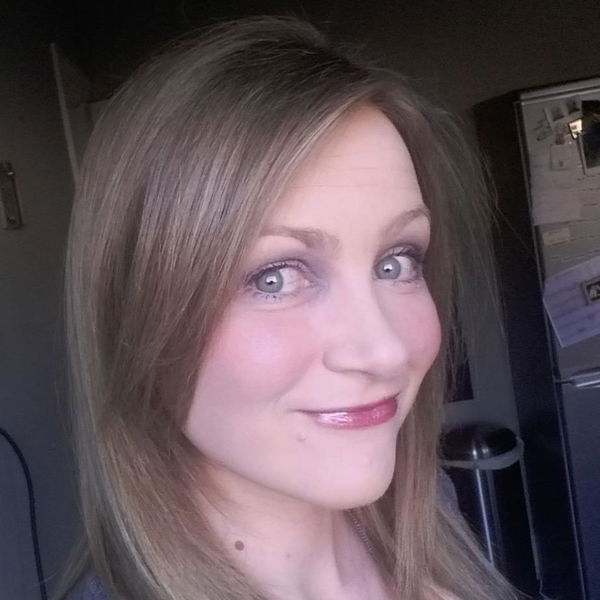 More Places In Stanhope
Find more fabulous places in Stanhope, County Durham and if you know of a place we haven't listed, then let us know.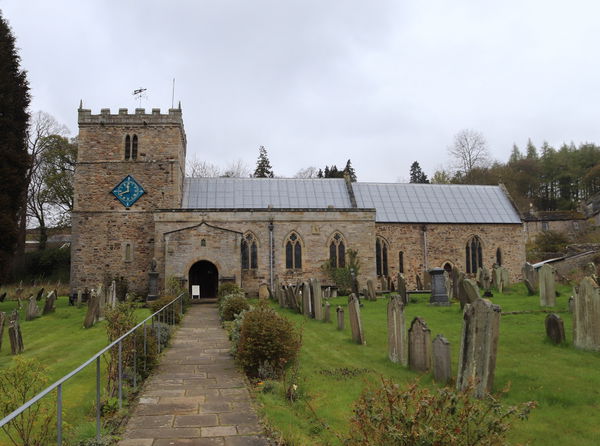 St Thomas the Apostle Church
Religious Place
Stanhope
County Durham
A Grade II* listed Church, dedicated to St Thomas the Apostle, in Stanhope.
Stanhope Market Place
Landmark
Stanhope
County Durham
An historic market place in the centre of Stanhope and the location of the Market Cross, a Petrified Tree Stump, the War Memorial and St Thomas Church.
More Buildings
So this building wasn't enough and you want more? Don't worry we have you covered.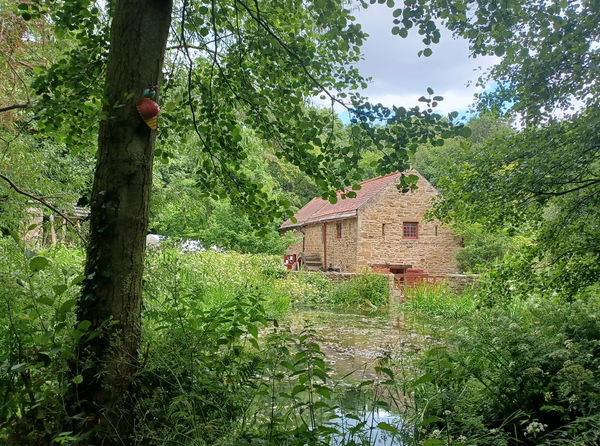 Path Head Water Mill
Building
Gateshead
Tyne And Wear
Water Mill on the edge of Blaydon, originally built in 1730.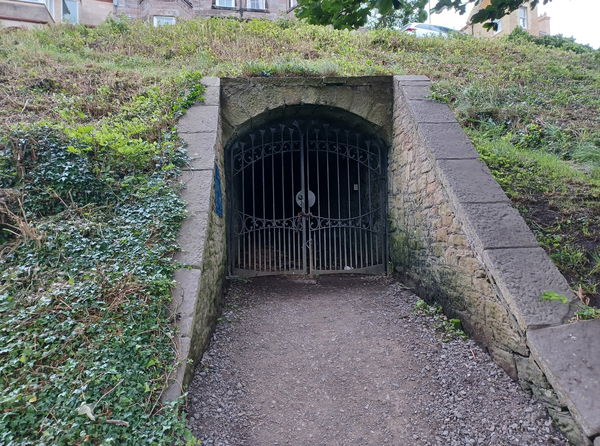 Bank Hill Ice House
Building
Berwick Upon Tweed
Northumberland
A Grade II listed building that was constructed in 1796 to store ice for the fishing industry.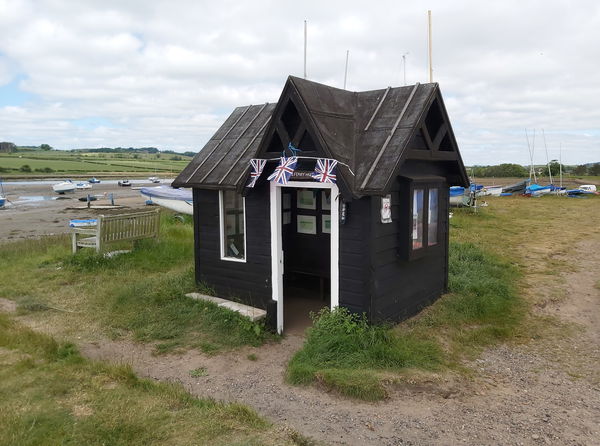 The Ferry Hut - Ferryman's Hut
Building
Alnmouth
Northumberland
The smallest museum in Northumberland (if not the world!!) with pictures, memorabilia and trinkets about boating life in Alnmouth.
Never Miss A Fabulous Place
If you are afraid of missing out on all the fabulous places we post, or just want to be the first to know, then sign up to the Fabulous North.
Each week we will email you all the brand new places that we visit.
Sign Up To Alerts
Find Us On Facebook
We post all our new places daily on our Facebook Groups page, so join the group today and be notified when we add a new place.
Join Our Facebook Group