Cathedral Church of St Mary
Religious Place
Newcastle City Centre
Tyne And Wear
Cathedral Church of St Mary
Religious Place In Newcastle City Centre, Tyne And Wear
The Grade I listed Cathedral Church of St Mary, Newcastle's Catholic and first Cathedral.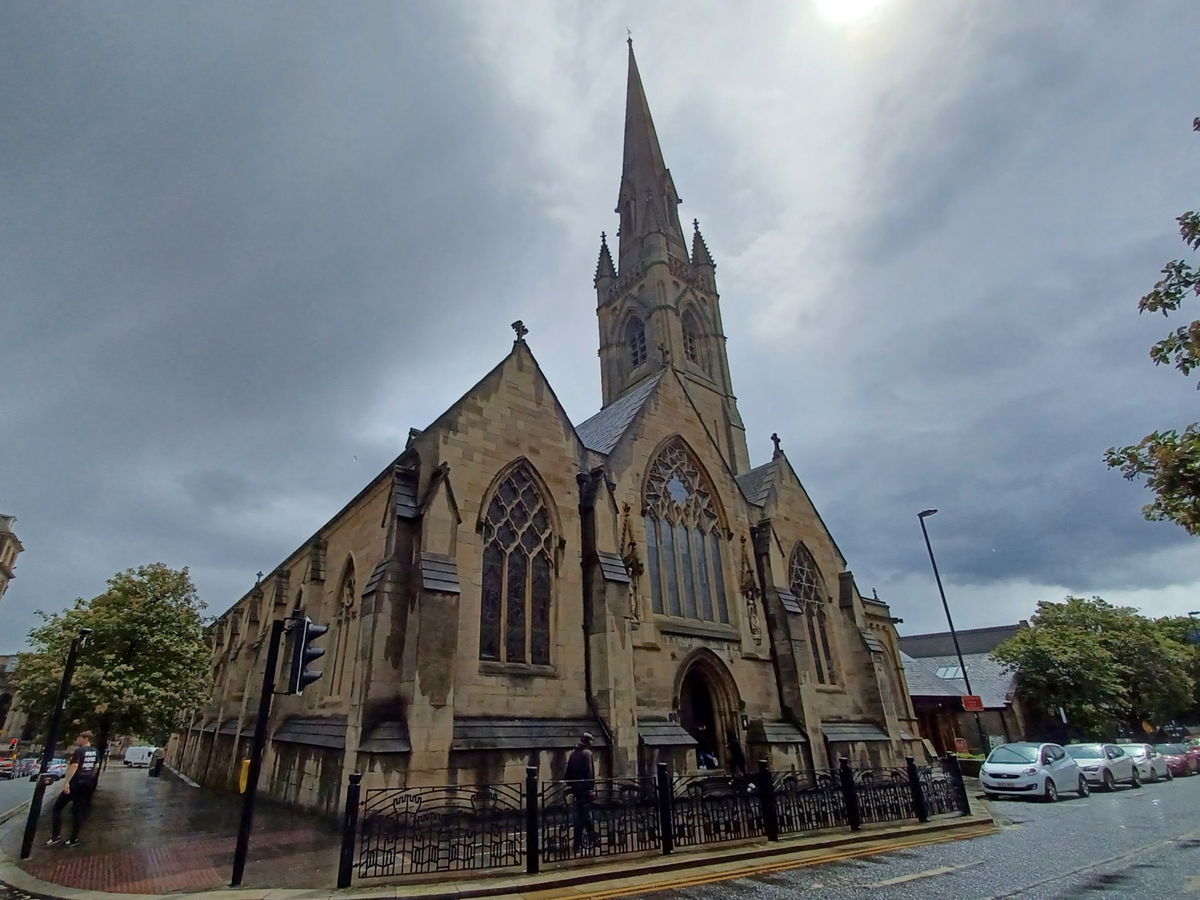 The Cathedral Church of St Mary is Newcastle's Catholic Cathedral and can be found at the junction of Clayton Street and Bewick Street not far from Newcastle Central Station. The Cathedral is Grade I listed and was built between 1842 and 1844.
The architect was Augustus Welby Pugin, a champion of the Gothic Revival of which the Cathedral is a fine example, who is also famous for designing the interiors of the Palace of Westminster and the Elizabeth Tower which houses the bell Big Ben!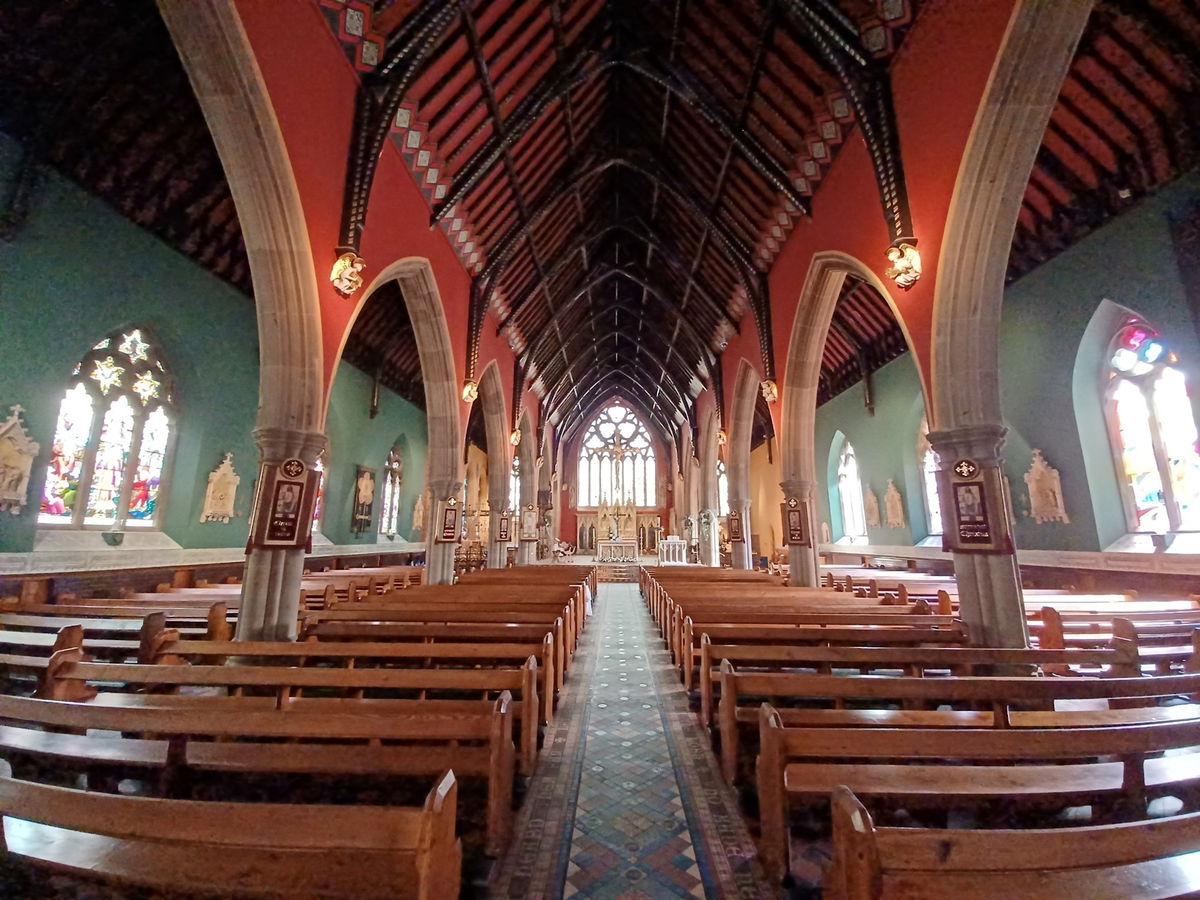 St Mary's Church opened in August 1844, so will be celebrating 178 years of worship this year, and was paid for in the main by the community of poor catholic immigrants of Tyneside through halfpenny subscriptions. In 1850 St Mary's became Newcastle's first Cathedral following a decree by Pope Pius IX which restored the Catholic hierarchy to England and Wales. This led to the creation of the See of Hexham and appointment of Bishop William Hogarth as its first Bishop. The Bishop required a church in which to place his seat (or Cathedra) and St Mary's was chosen. There have been 11 further Bishops installed at St Mary's as Bishop of Hexham and Newcastle.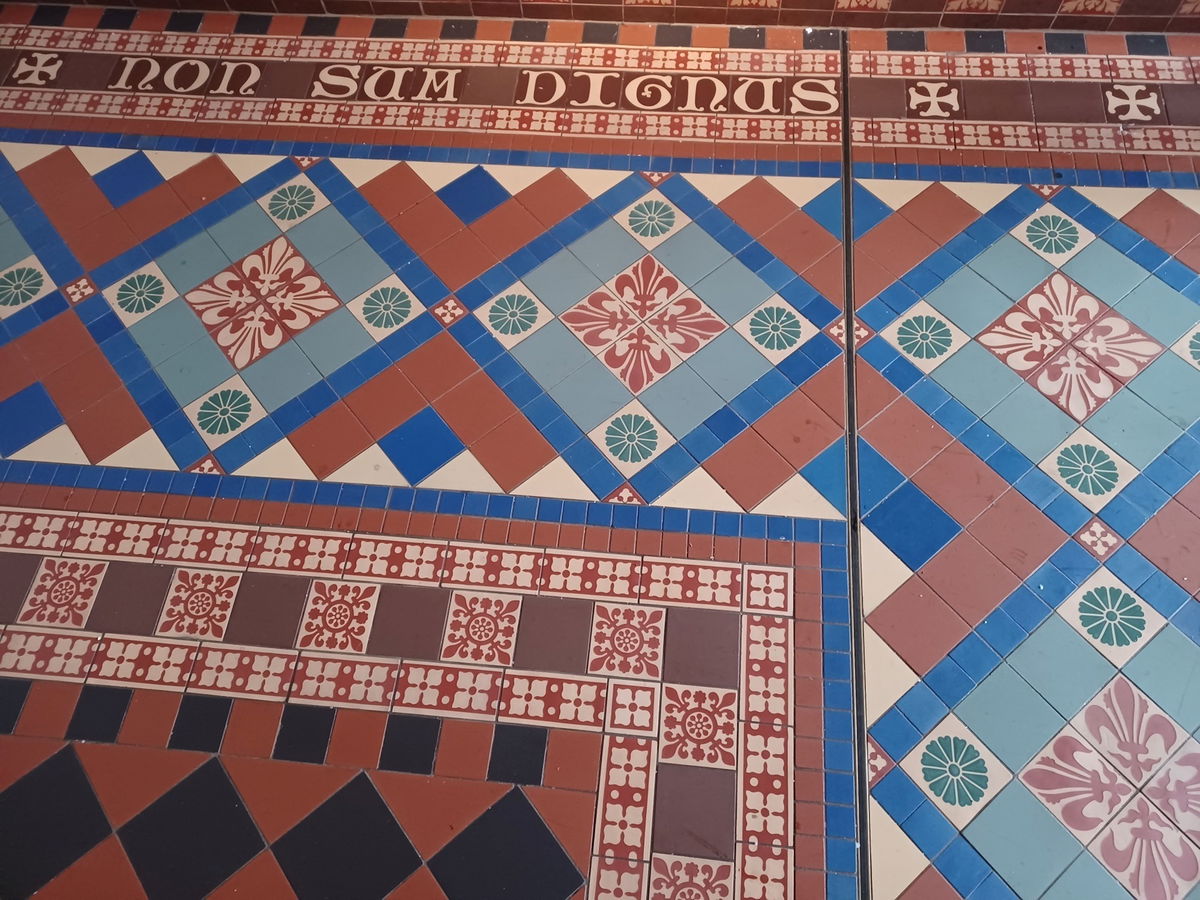 In 1872 a tower and needle spire were added to the Cathedral, which was paid for through a bequest from the estate of Elizabeth Dunn. It was designed by Dunn and Hansom (Dunn saw that it was handsome, and Hansom saw that it was done) and its height still makes it one of the tallest buildings in Newcastle.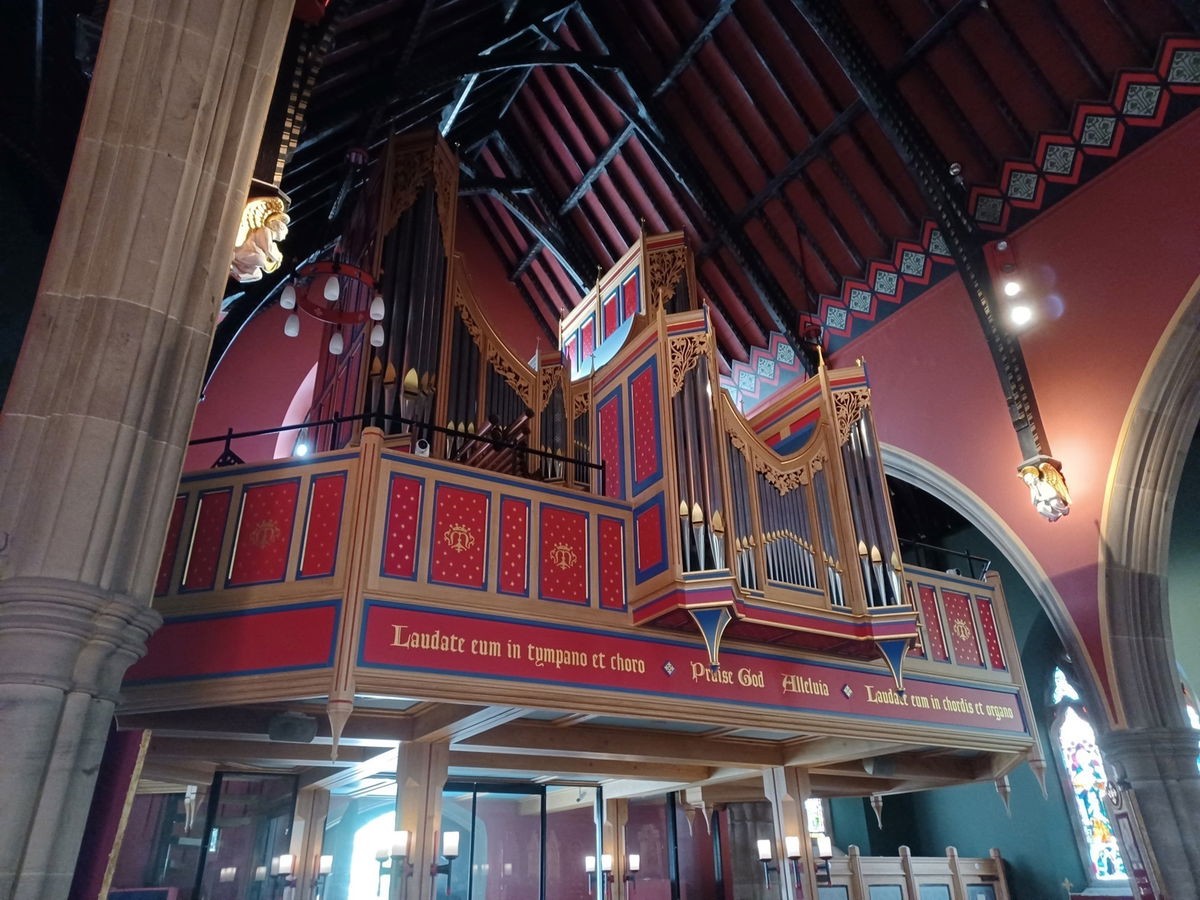 Internally it is a beautiful building with ornate, neo-gothic floor and wall tiles and a spectacular organ which sits above the entrance on the Choir gallery. The stained glass windows are a marvel too, with a mix of original windows and more modern ones too, including the Industrial Heritage Window and the Private Adam Wakenshaw VC Window. The renowned Great East Window and windows of Lady Chapel and the Blessed Sacrament Chapel were created by William Wailes in 1843 to designs by Pugin. William Wailes was a Newcastle born, stained glass manufacturer, who built and lived in Saltwell Towers in Saltwell Park. His working relationship with Pugin only lasted a few years as Pugin had a habit of taking his designs around numerous manufacturers to get the cheapest price!
The Cathedral precinct comprises the clergy house, a public garden, the cloister with the adjacent Cloister Café and Pauline Books & Media. The public garden can be found on Neville Street and is dedicated to one of Tyneside's most famous religious figures of recent times, Cardinal Basil Hume. It comprises a statue of the Cardinal stood on a raised plinth in the shape of Lindisfarne. There is seating and it is a lovely place to sit on a sunny lunchtime with your packed lunch. It was opened in 2002 by Queen Elizabeth II.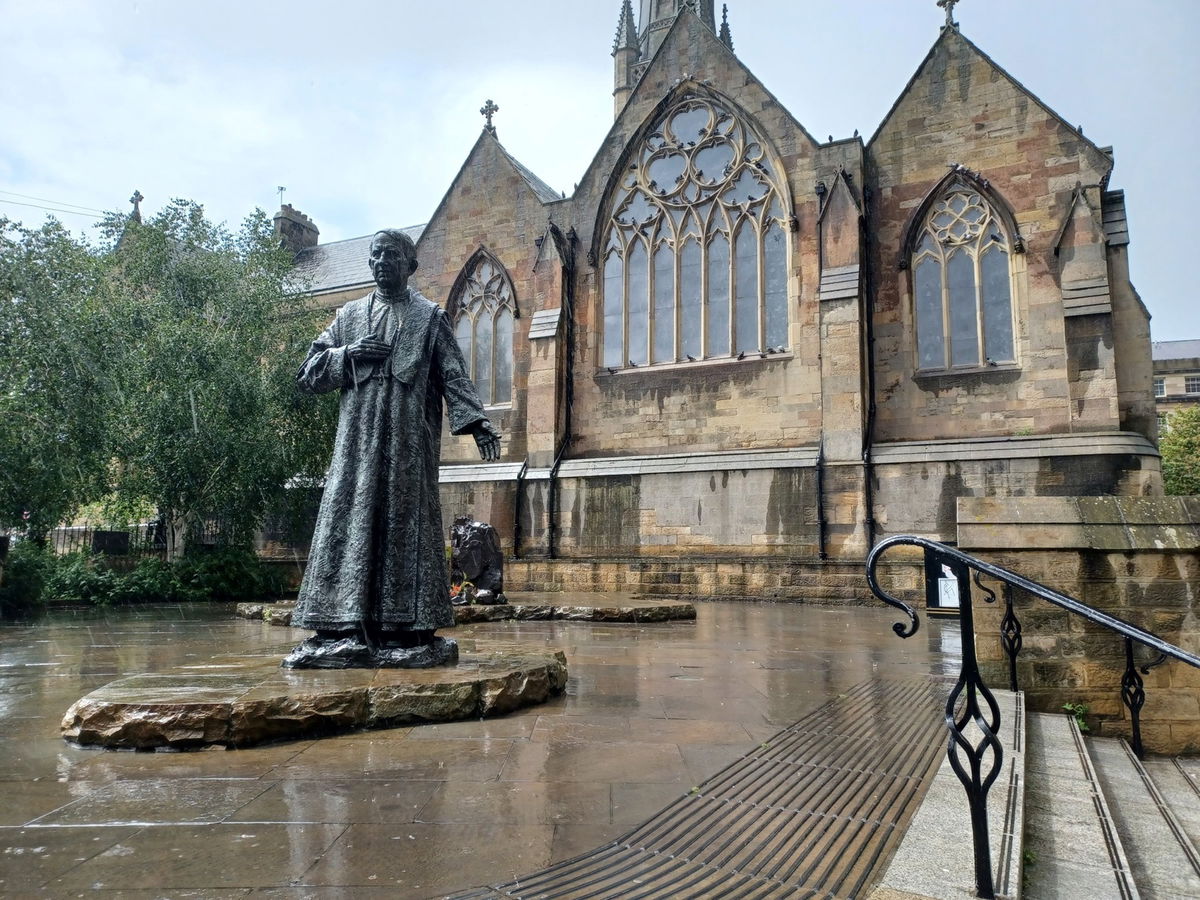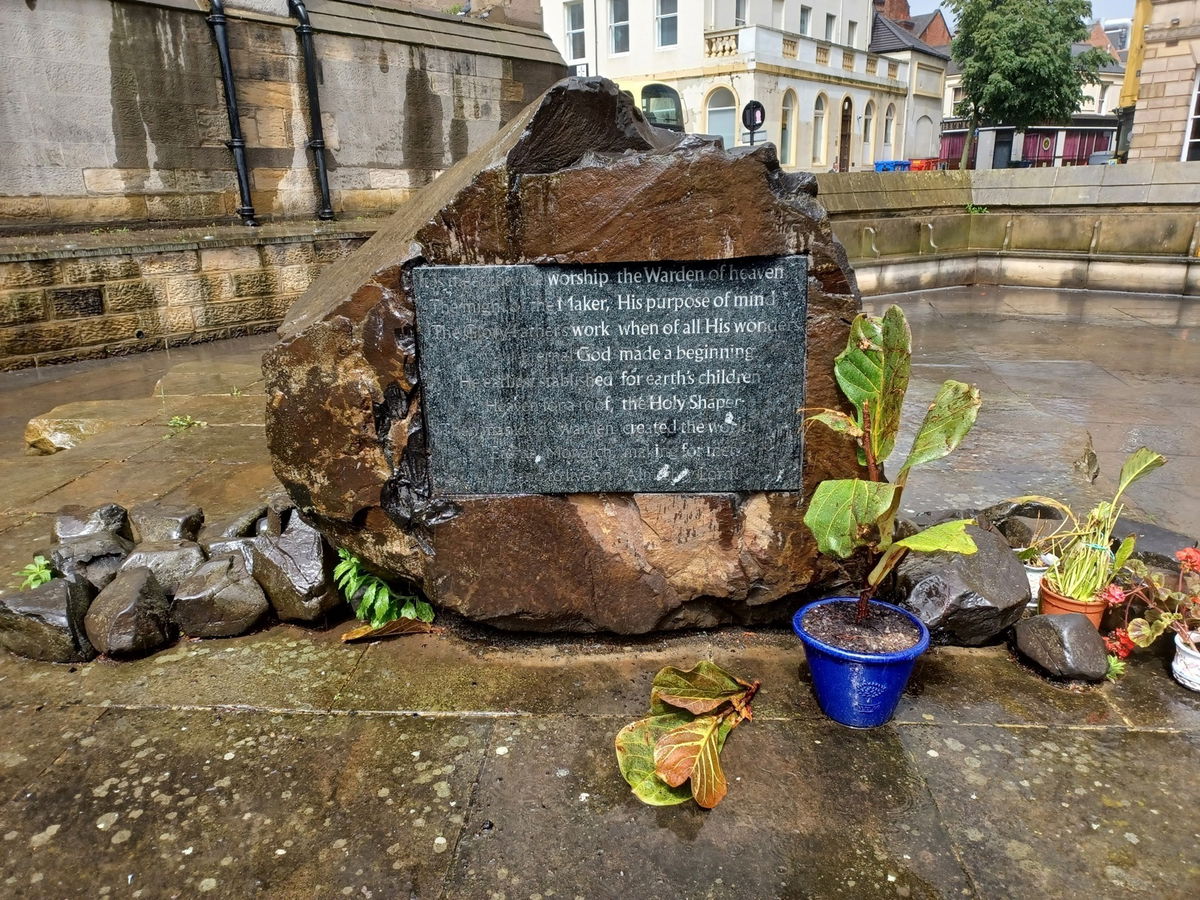 The Cathedral is open every day, entry is free and there is some limited free parking for visitors.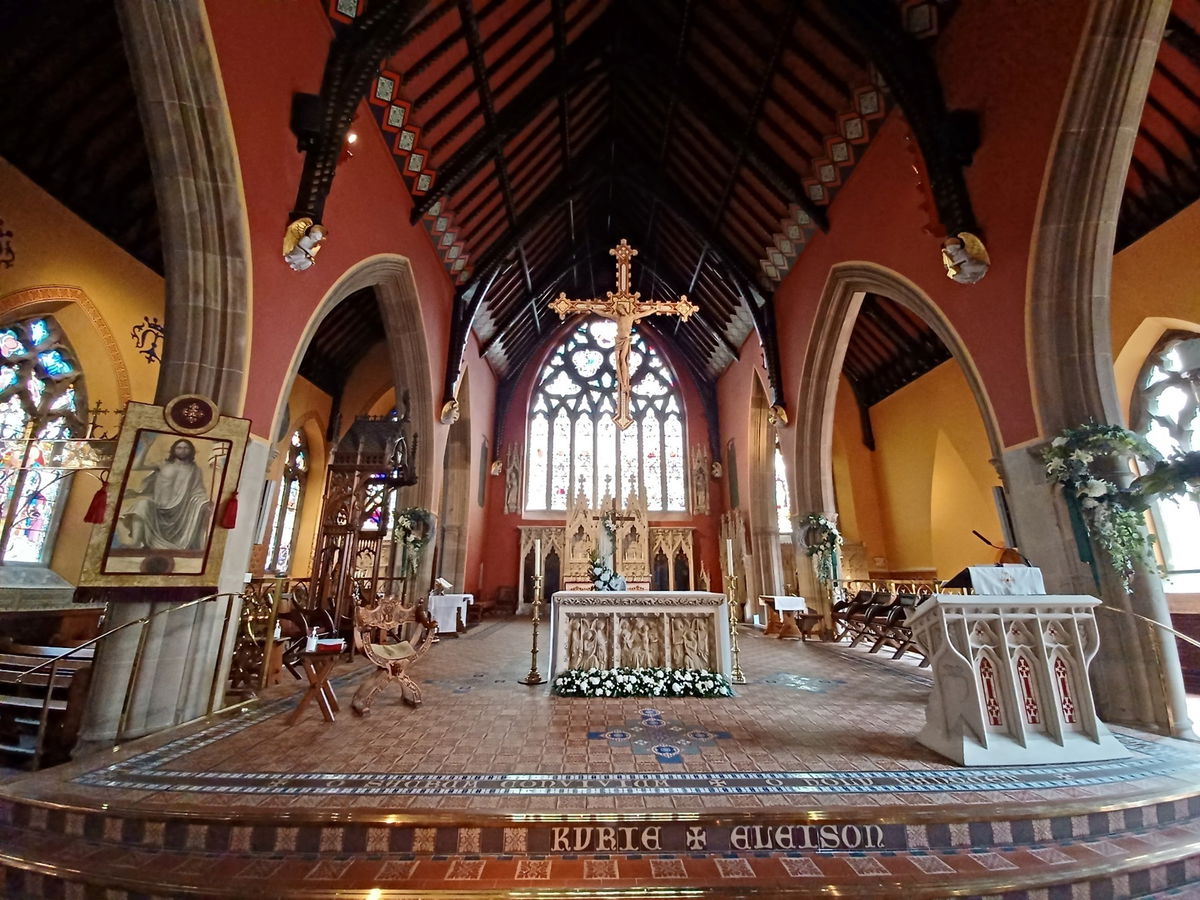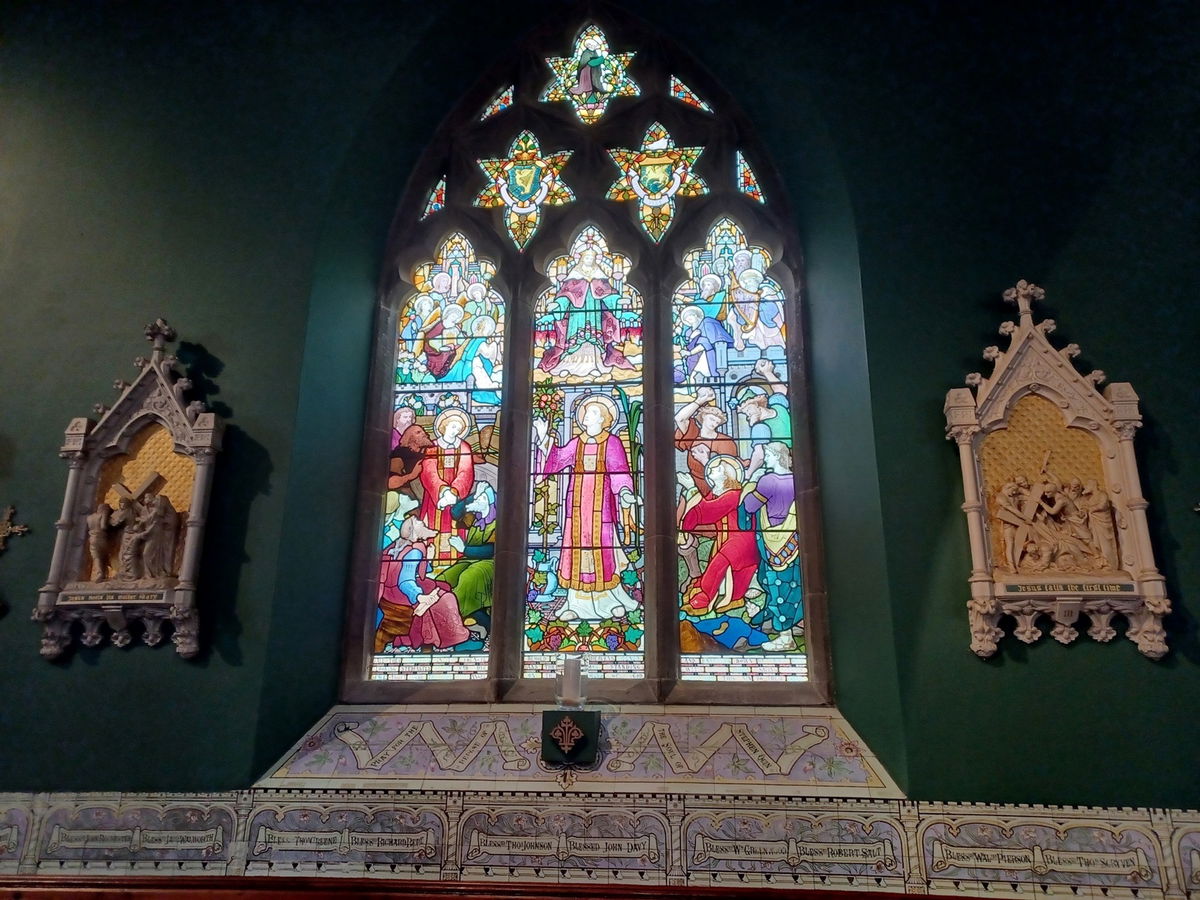 How To Find Cathedral Church of St Mary
Where To Park For Cathedral Church of St Mary?
Show Parking On Google Maps
Lat / Long
54.969559, 54.969559
What three words
There is a small amount of visitor parking on site but the easiest place to park is Grainger Town car park on Waterloo Street
Contributed by Andrew Gardner
I love being outdoors, in nature, and experiencing the relaxation it brings. Wandering through the northern countryside seeing unexpected buildings, historic places and occasionally surprised wildlife is one of life's great pleasures.
More Places from Andrew
More Places In Newcastle City Centre
Find more fabulous places in Newcastle City Centre, Tyne And Wear and if you know of a place we haven't listed, then let us know.
Blackfriars
Religious Place
Newcastle City Centre
Tyne And Wear
A restored Grade I listed, 13th Century Friary and ruins in the centre of Newcastle, now partly used as a restaurant and craft workshops.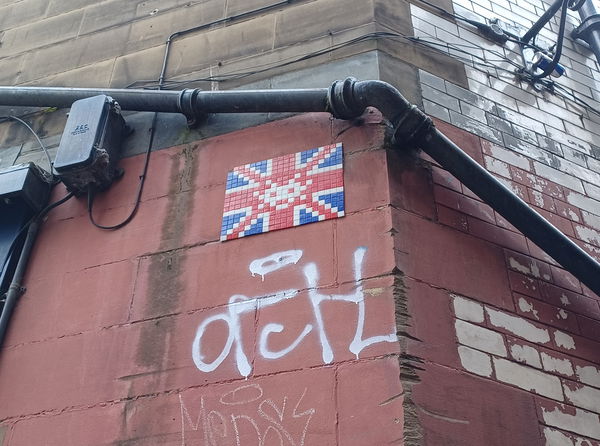 Invader Street Art
Art
Newcastle City Centre
Tyne And Wear
Tiled street art depicting space invaders placed around Newcastle City Centre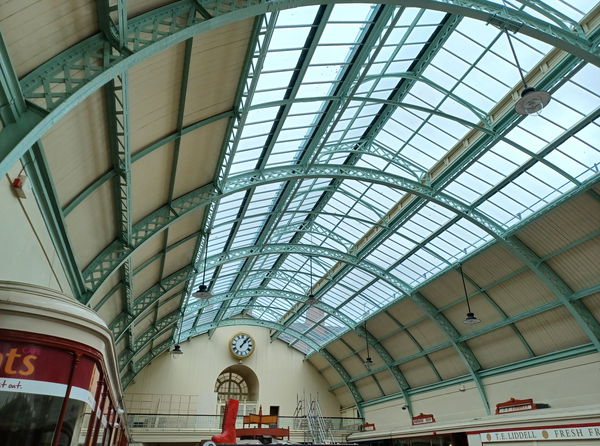 Grainger Market
Building
Newcastle City Centre
Tyne And Wear
A covered market in Newcastle City centre, designed by John Dobson and opened in 1835. Once the largest covered market in the country.
More Religious Places
So this religious place wasn't enough and you want more? Don't worry we have you covered.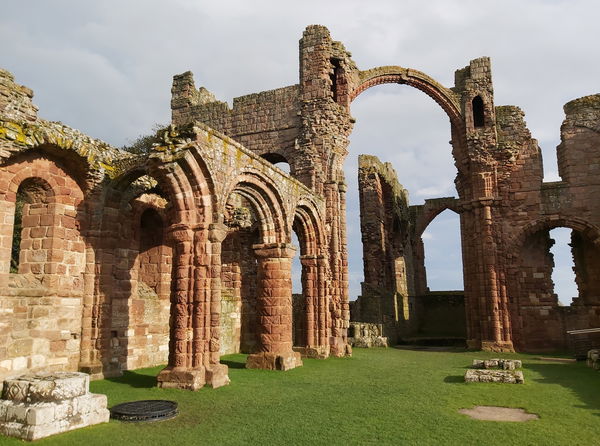 Lindisfarne Priory
Religious Place
Holy Island
Northumberland
A ruined Priory on the Holy Island of Lindisfarne, widely considered to be the birthplace of Christianity in England.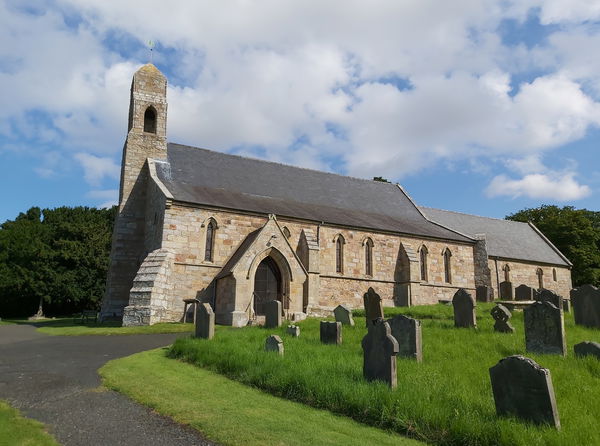 St Michael and All Angels Church
Religious Place
Ford And Etal
Northumberland
A 13th century church located in the grounds of Ford Castle, later restored by John Dobson.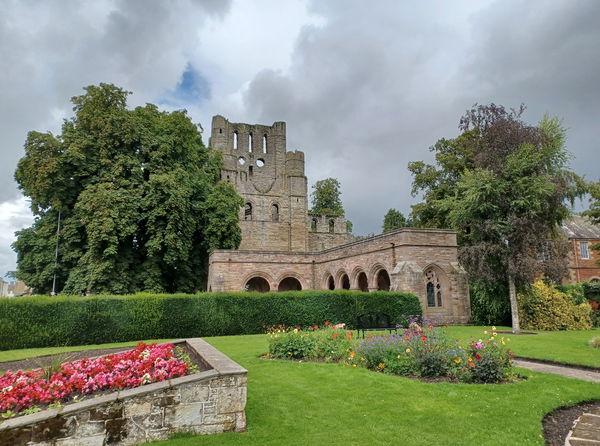 Kelso Abbey
Religious Place
Kelso
Borders
A ruined 12th century Abbey in the Royal Burgh of Roxburgh, Kelso.
Never Miss A Fabulous Place
If you are afraid of missing out on all the fabulous places we post, or just want to be the first to know, then sign up to the Fabulous North.
Each week we will email you all the brand new places that we visit.
Sign Up To Alerts
Find Us On Facebook
We post all our new places daily on our Facebook Groups page, so join the group today and be notified when we add a new place.
Join Our Facebook Group