Cragend Farm Hydraulic Silo
Machinery
Rothbury
Northumberland
Cragend Farm Hydraulic Silo
Machinery In Rothbury, Northumberland
An experimental hydraulic silo to improve the efficiency of processing cut grass into silage built by Lord Armstrong.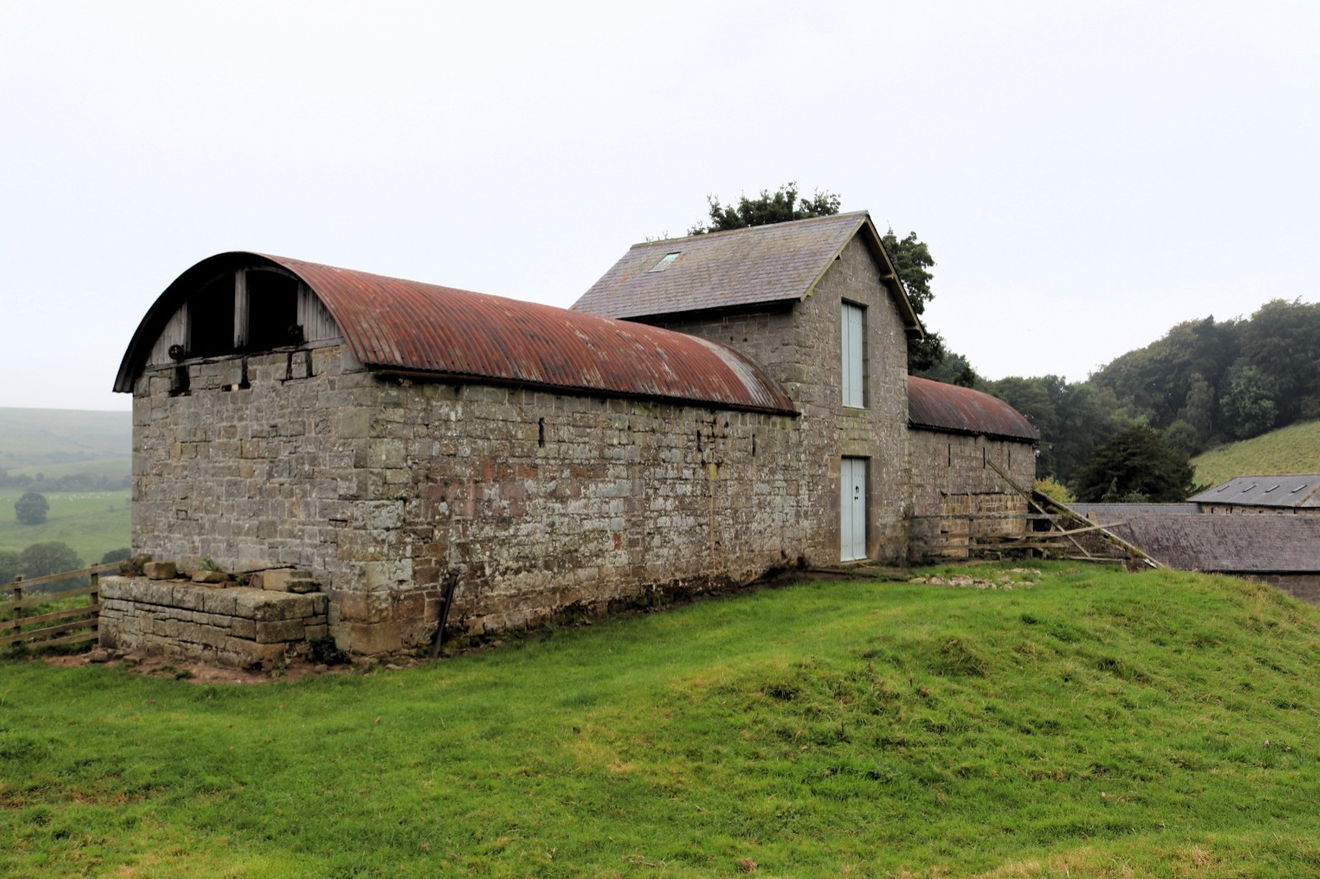 Having written over 500 articles on the Fabulous North website, exhaustively covering a variety of subjects, we've eventually hit the jackpot and get to talk about the fascinating topic of silaging.
You're probably wondering where we're going this, but bear with us. As you may know silage is what cattle eat and involves cutting fresh green fodder, squashing it down and then fermenting it under controlled conditions in a silo, where it won't come into contact with air.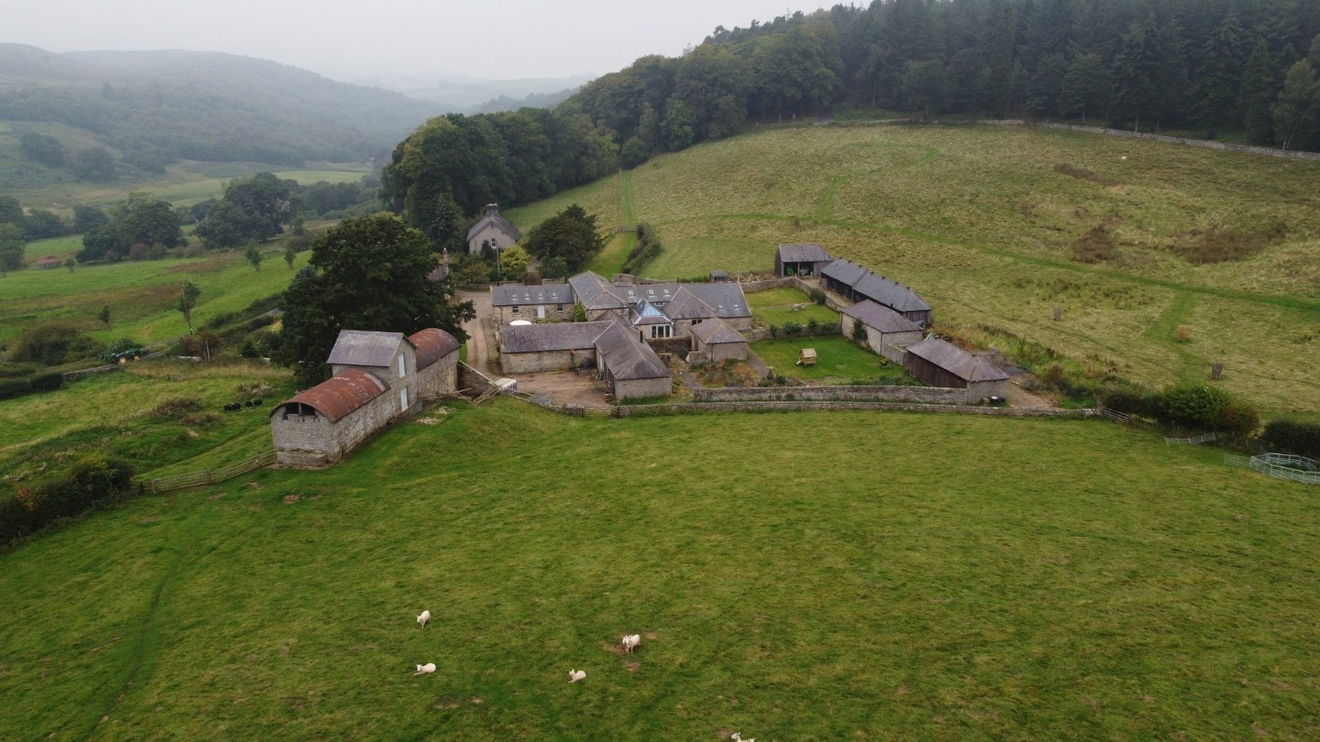 The whole process is quite time consuming especially back in the day, however the magician of the north Lord Armstrong (the chap from Cragside) was on hand to help streamline the process with his industrial genius.
The Silo itself was experimental and was Armstrong's plan to see if he could speed up the process and save time and labour. This farm was set up as a demonstration centre and not an actual working farm.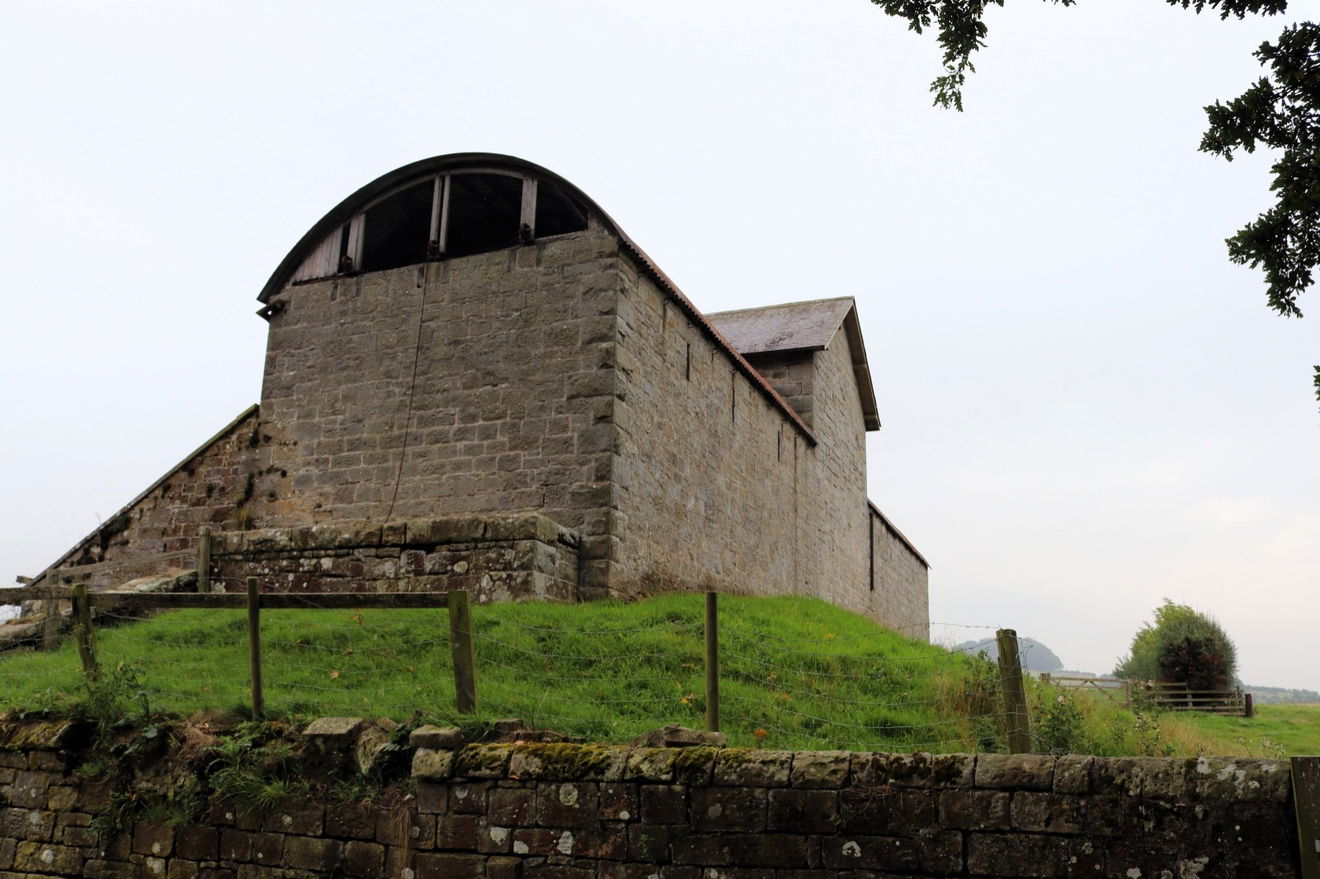 Let's head instead and talk you through how it all works.
Entering the central, taller part of the building, known as the tower, we overlook the two bays of the building which appear to be sunk into the ground as they look much deeper than from outside. Down here there are 18 one-tonne cylindrical weights each side.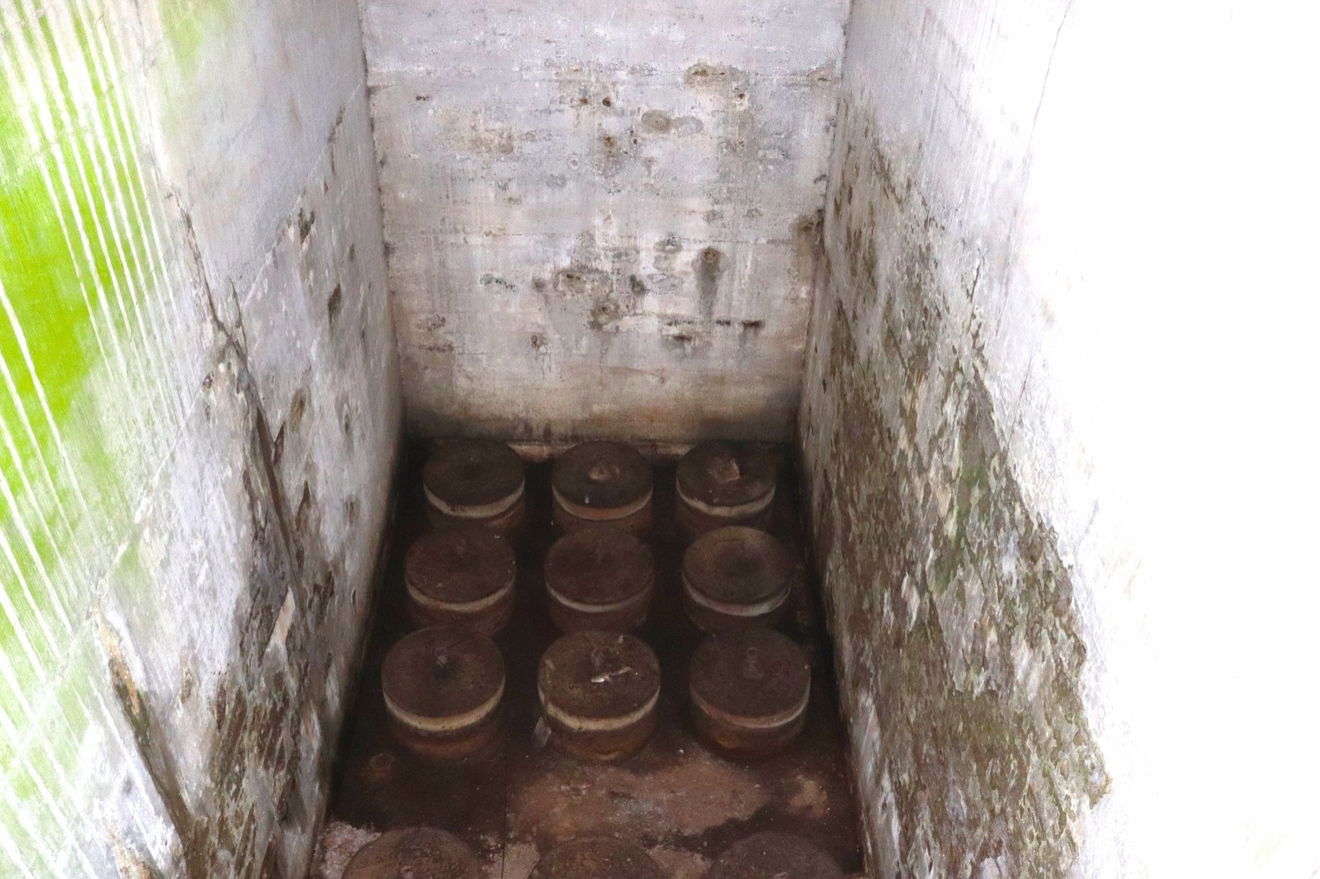 The plan is that the grassy crop is dropped in here, then squashed by these huge weights. But what is lifting these weights up in the first place? Let's have a mooch around this level and find out.
The first thing we see on this level is a crane mechanism, obviously hydro-powered with chains that head up on the next level.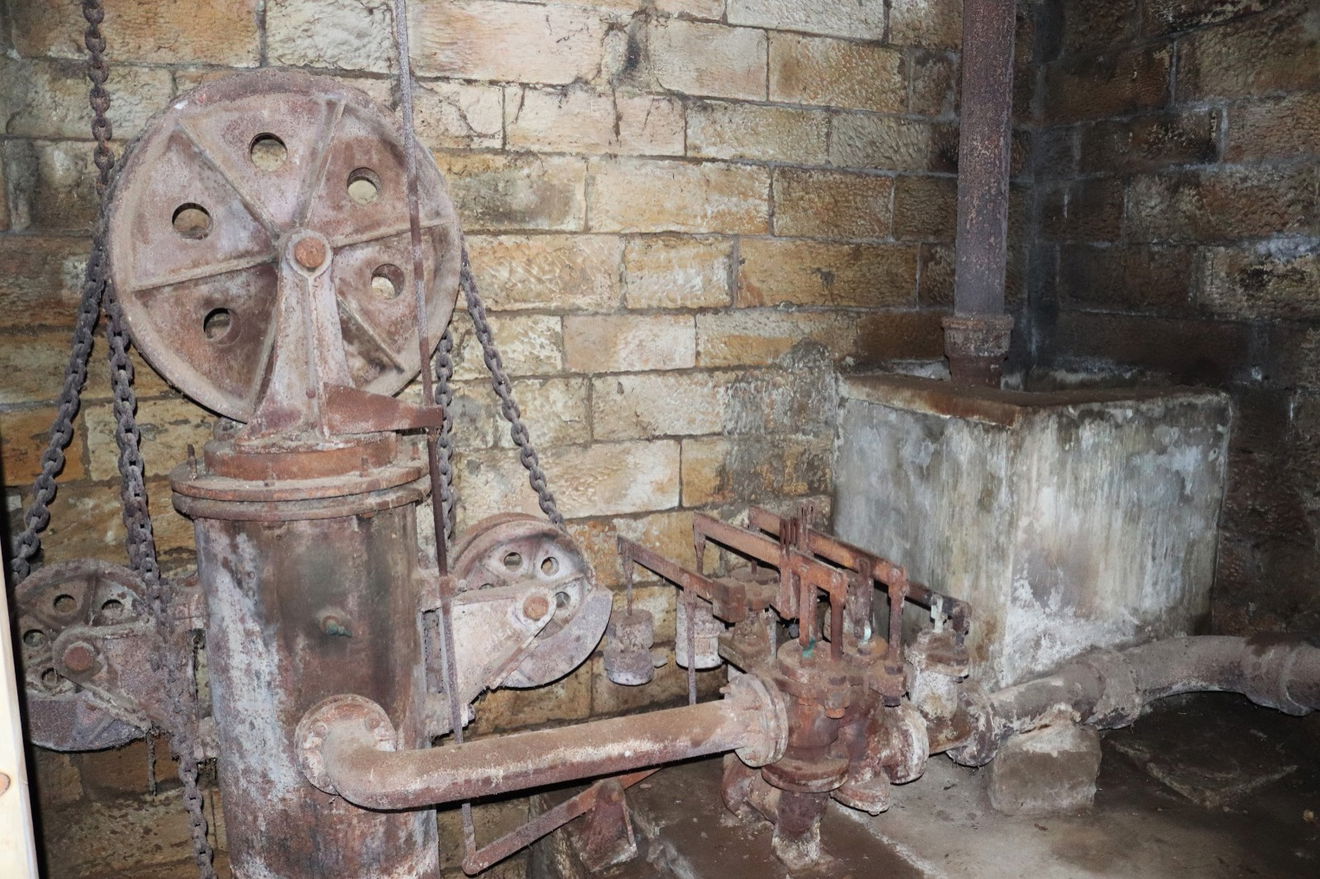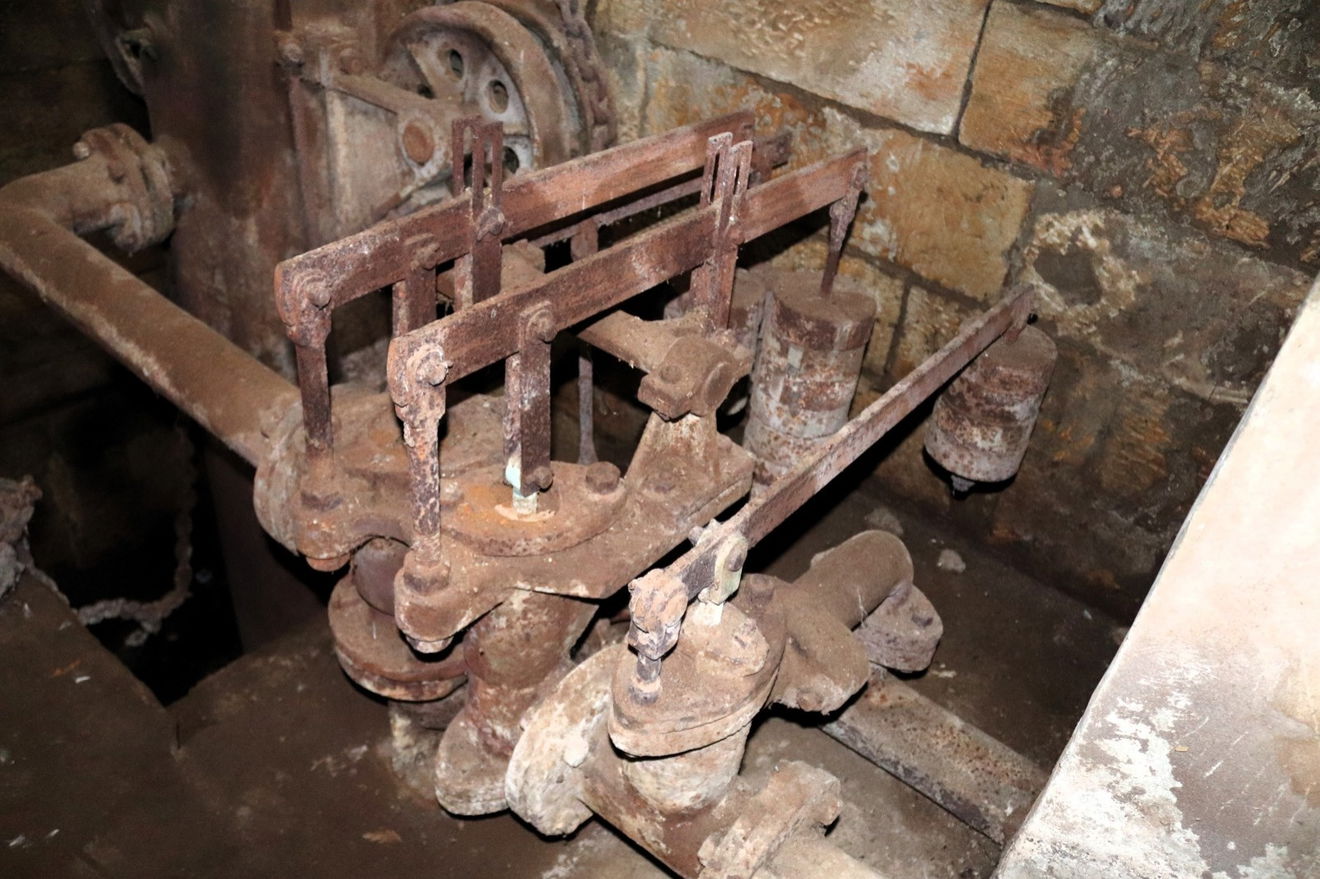 So from here grass foliage would be chopped and then dropped into the two bays, covered up and then the weights lowered onto them. The hoist uses the similar mechanism as Tower Bridge in London.
Heading up a ladder to the next level we are now at ceiling height of the two side chambers and can see the pulleys bringing the chain from the lower level. There is also a turbine here that would have powered the chopping machine.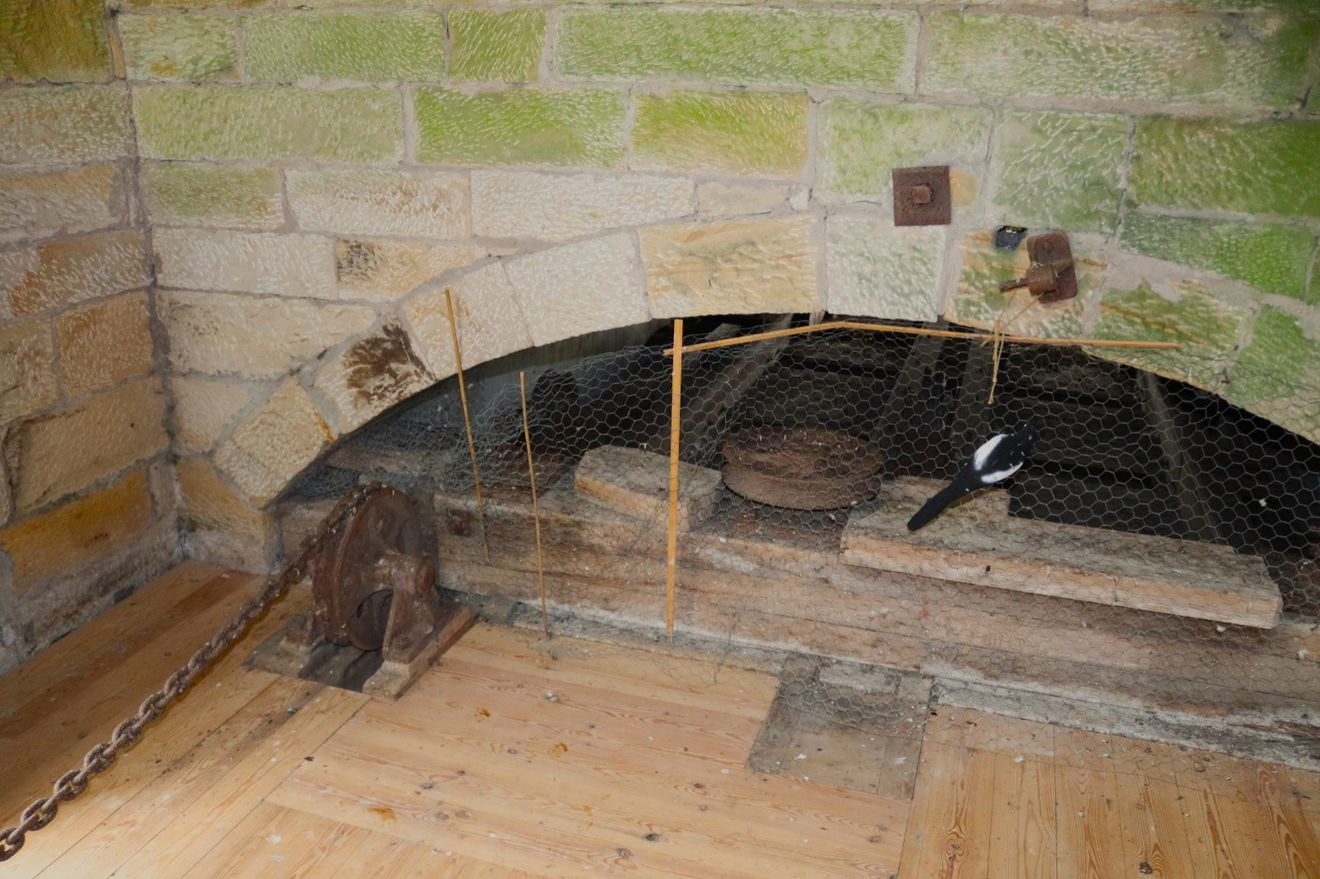 These will then attach to the girders allowing the weights to be raised and lowered as needed.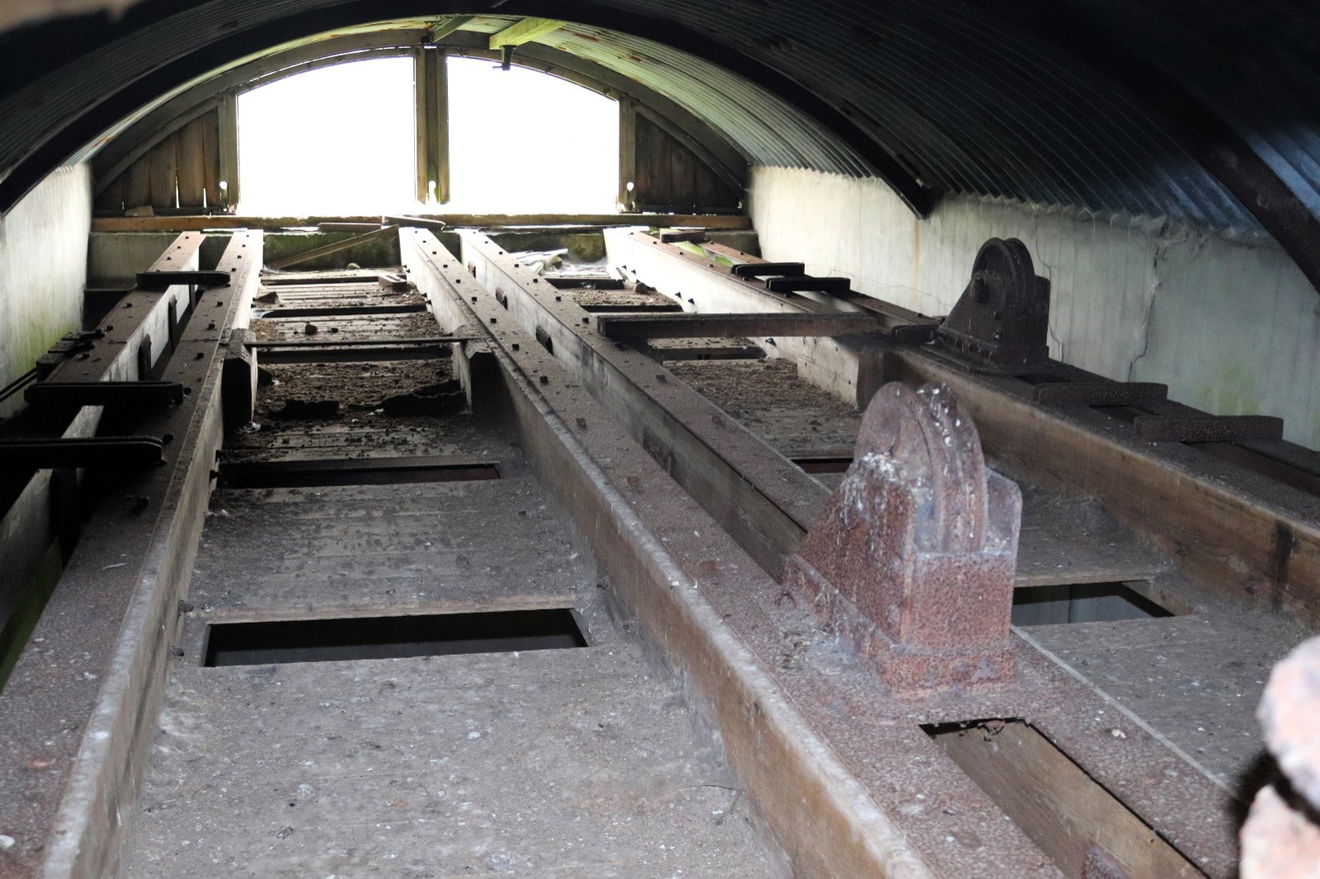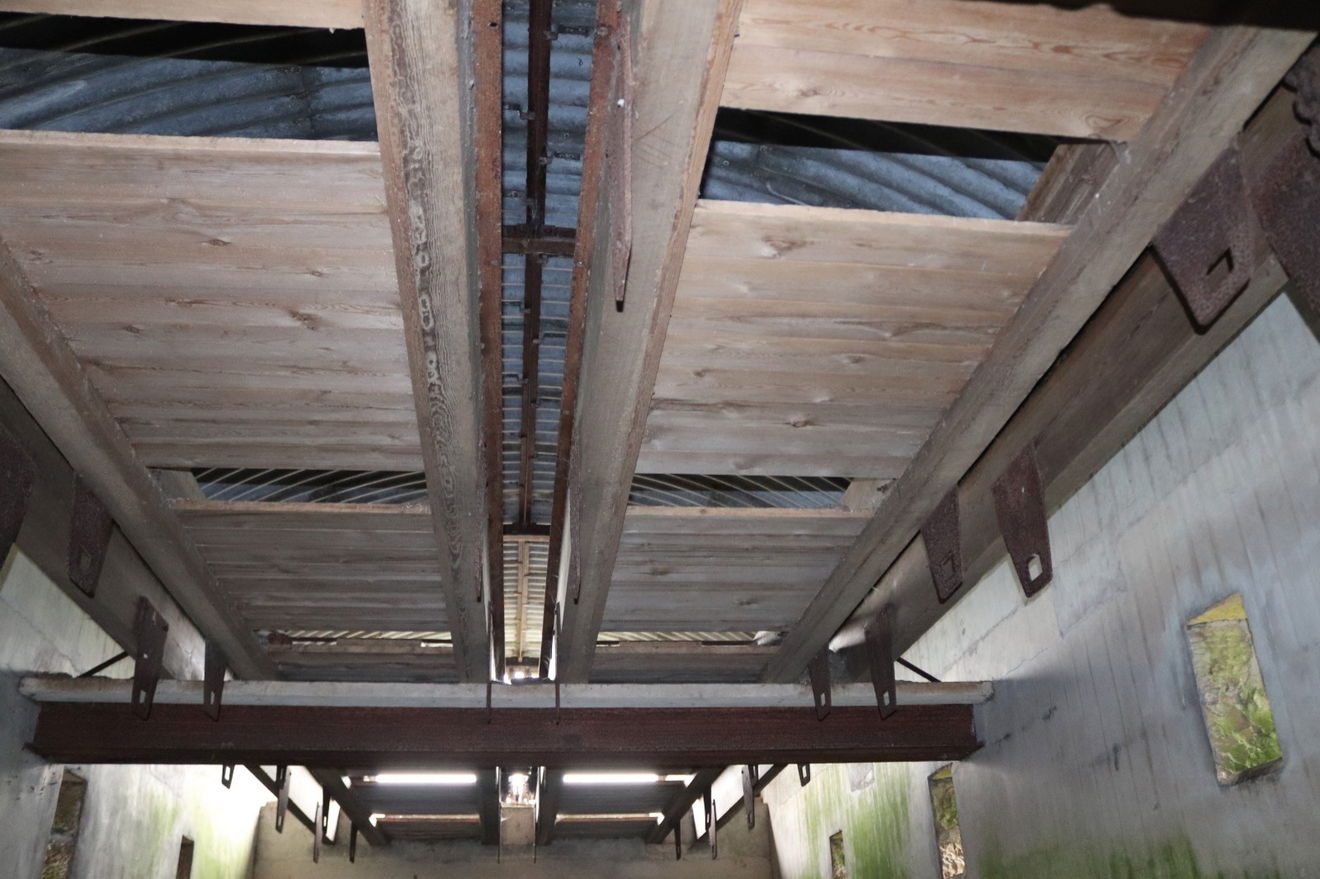 Getting down into the bottom of the Silo to view the weights is via a very looooong ladder and not offered as part of the tour. However we know you'd like a close up, and for the sake of our Fabulous North readers, we headed down for a closer look.
It's a canny way back up!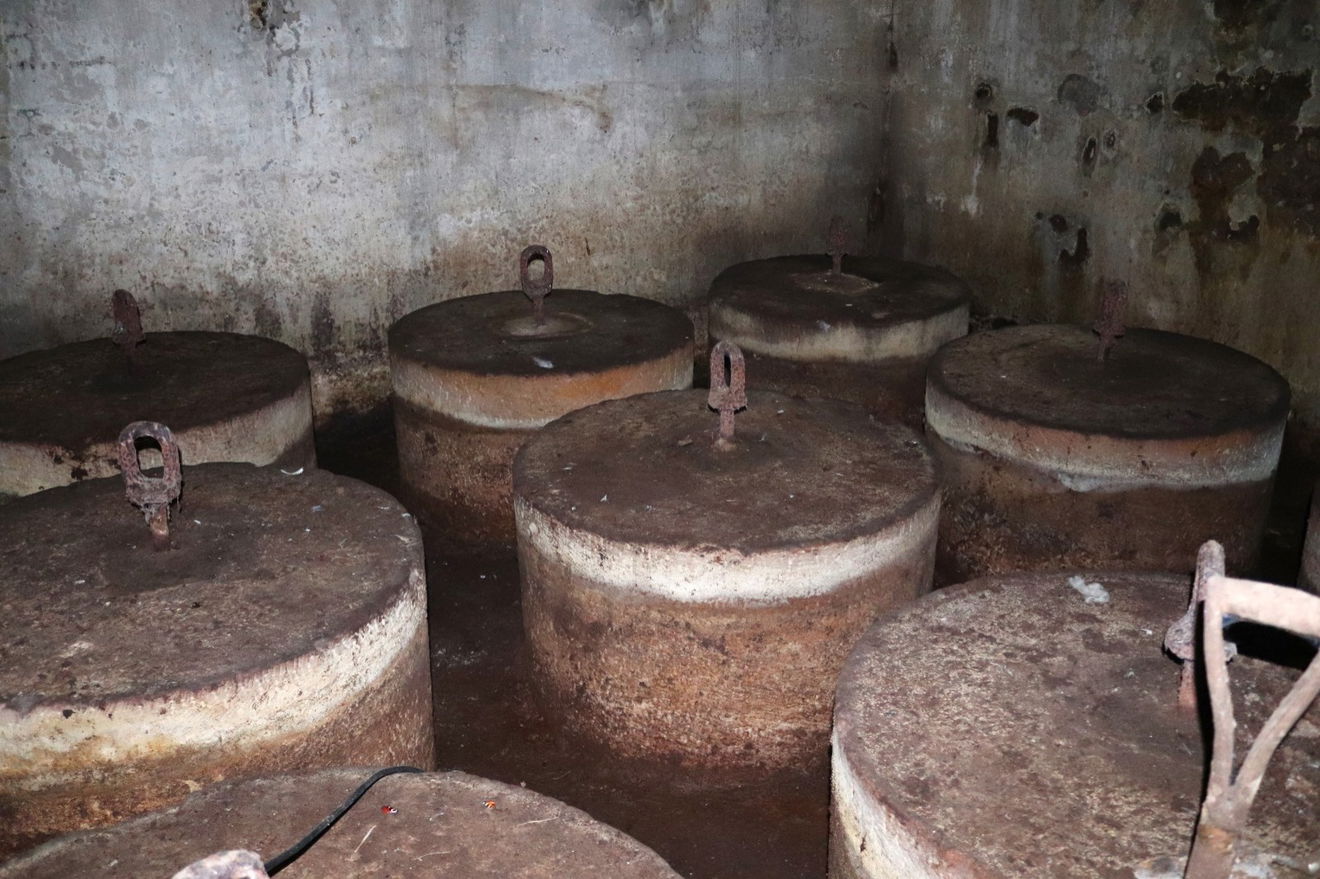 But where did the water come from to power this and how was it under pressure in order to power the crane and turbine in the Silo?
The water was originally sourced from Blackburn Lake on the Cragside estate and then piped down into one of the farm buildings, now Cragend Grange.
It was then channelled into this fabulous bit of machinery under pressue due to the 200ft drop.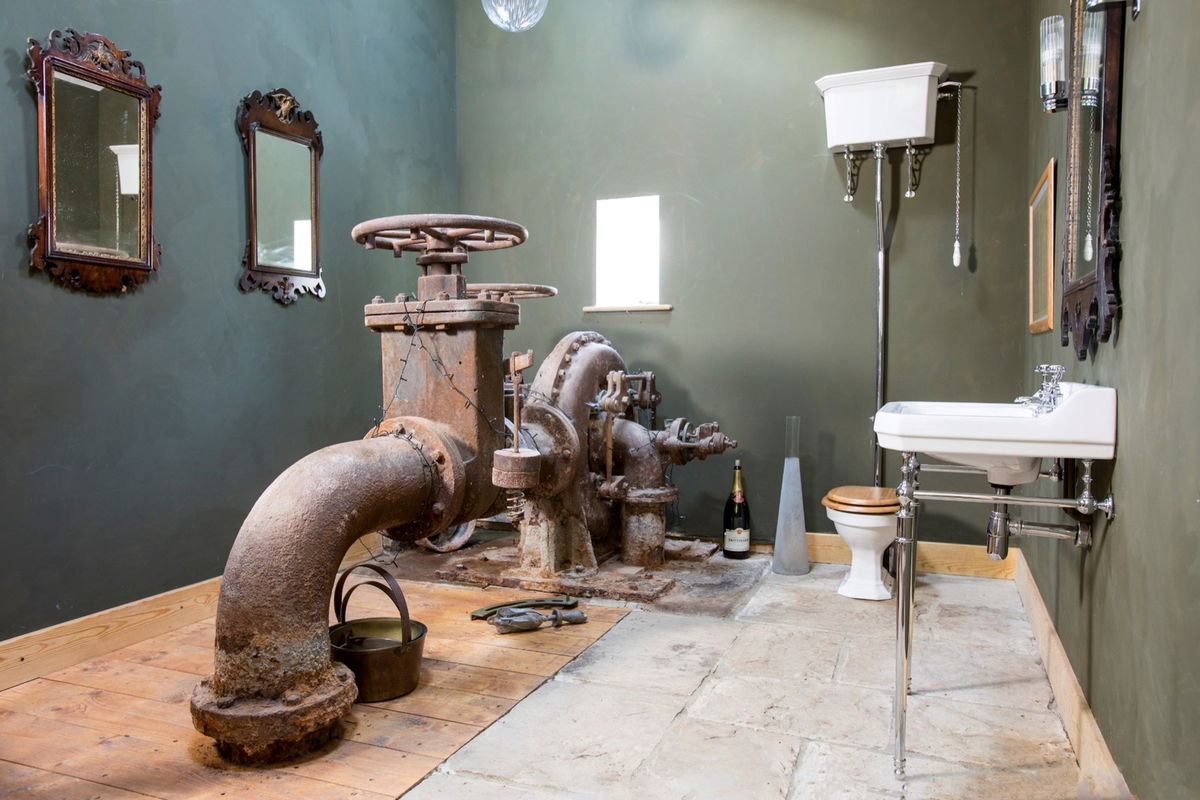 The belt you can see powered a threshing machine in the room next door while pressurised water was then sent off to the Silo.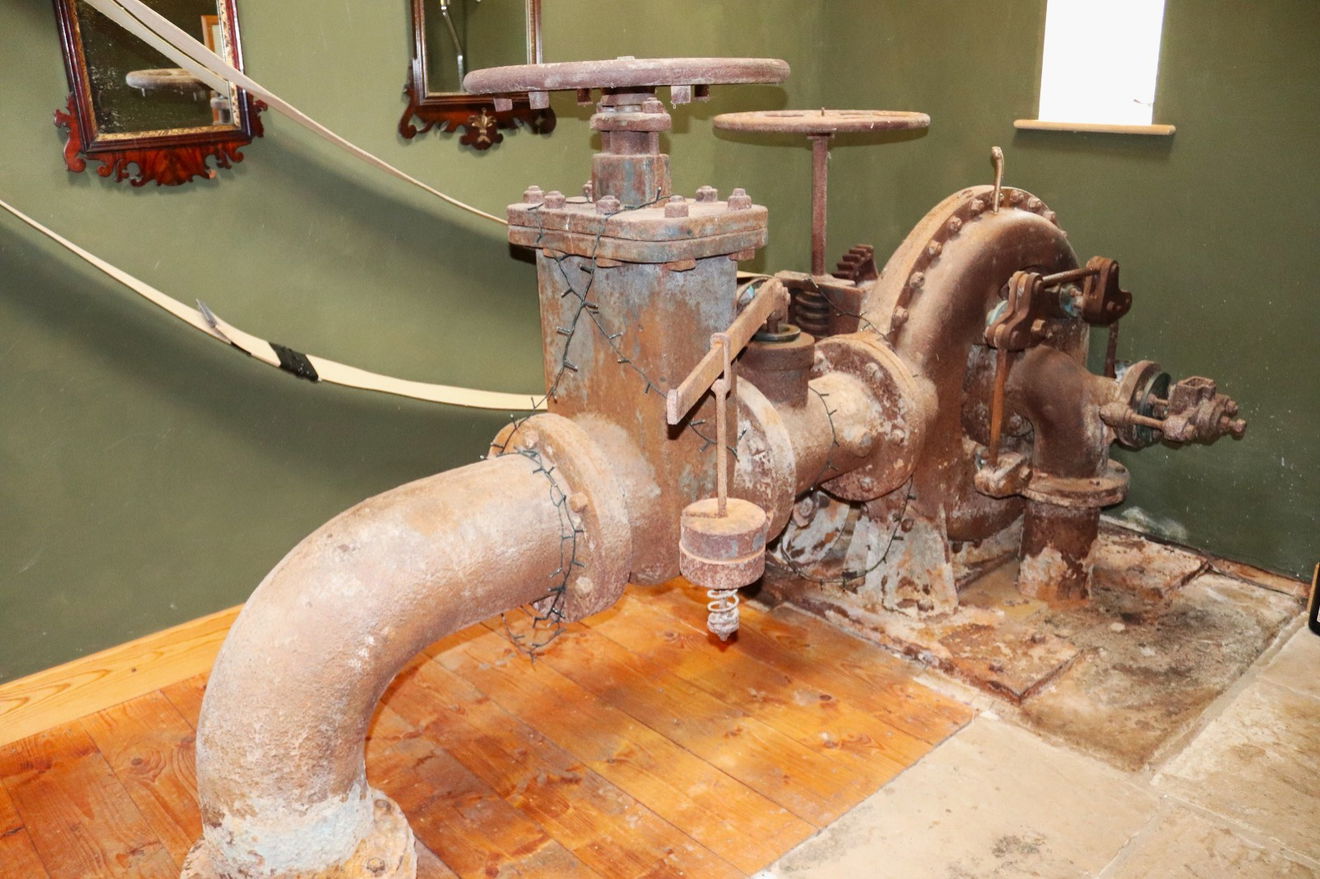 The Silo is housed as part of Cragend Farm and the lovely owners there Lou and Shaun Renwick open their doors during the summer and autumn for visitors to not only look around the hydraulic silo, but also have a tour of the other Cragend historic buildings and witness other Victorian innovations.
Lou told us that unlike many of the machines on the Cragside Estate that have since been renovated and repainted, the Cragend Hydraulic machinery is as it was in Victorian times.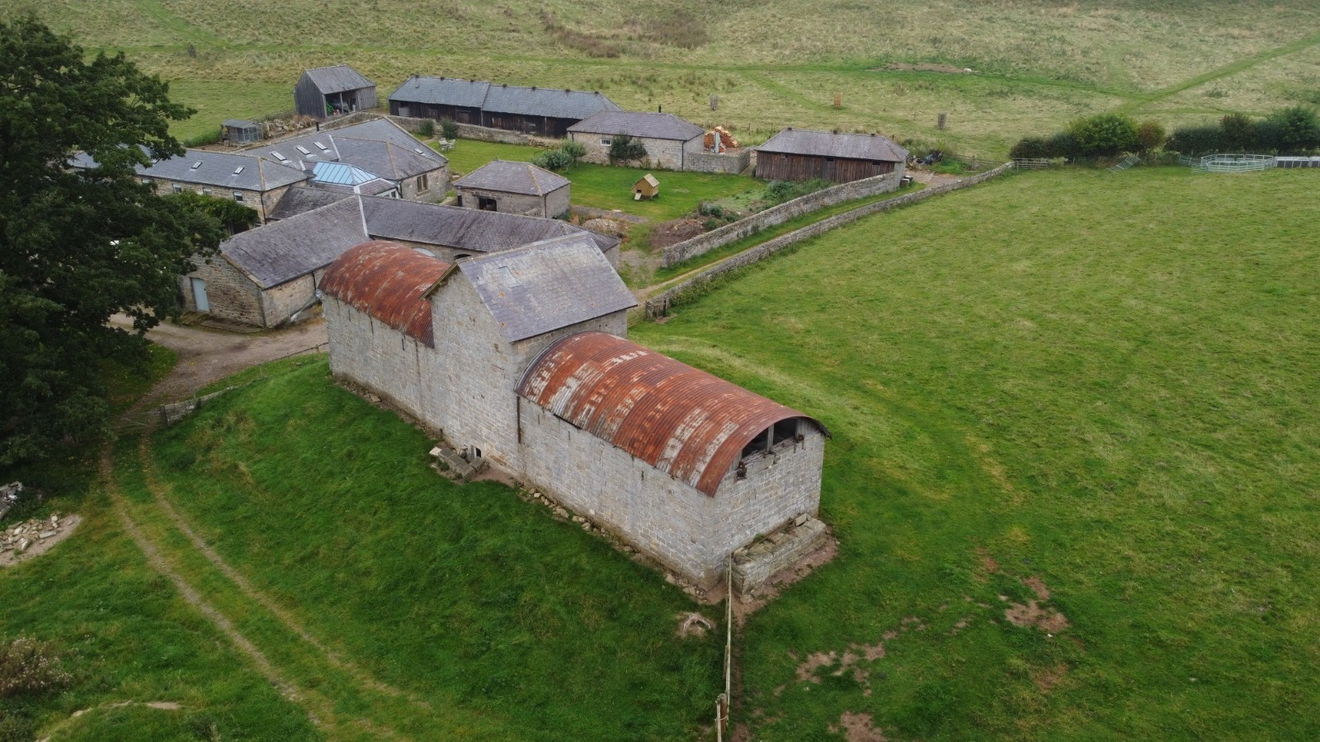 Lou told us an absolute abundance of history on the Silo and machinery, but we'll let her tell you direct on the tour.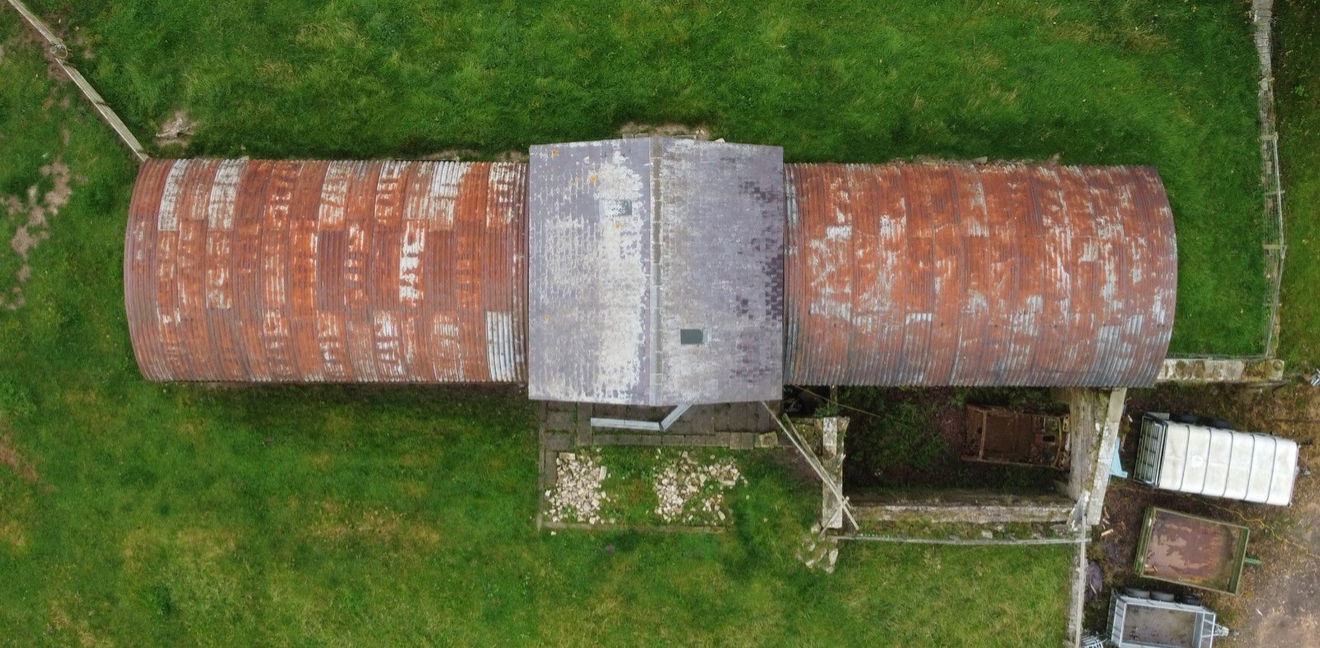 So why not book a ticket with Cragend Farm for your next visit where you can witness Lord Armstrong's genius. If you tell them the Fabulous North sent you, they might give you an extra biscuit with your cup of tea.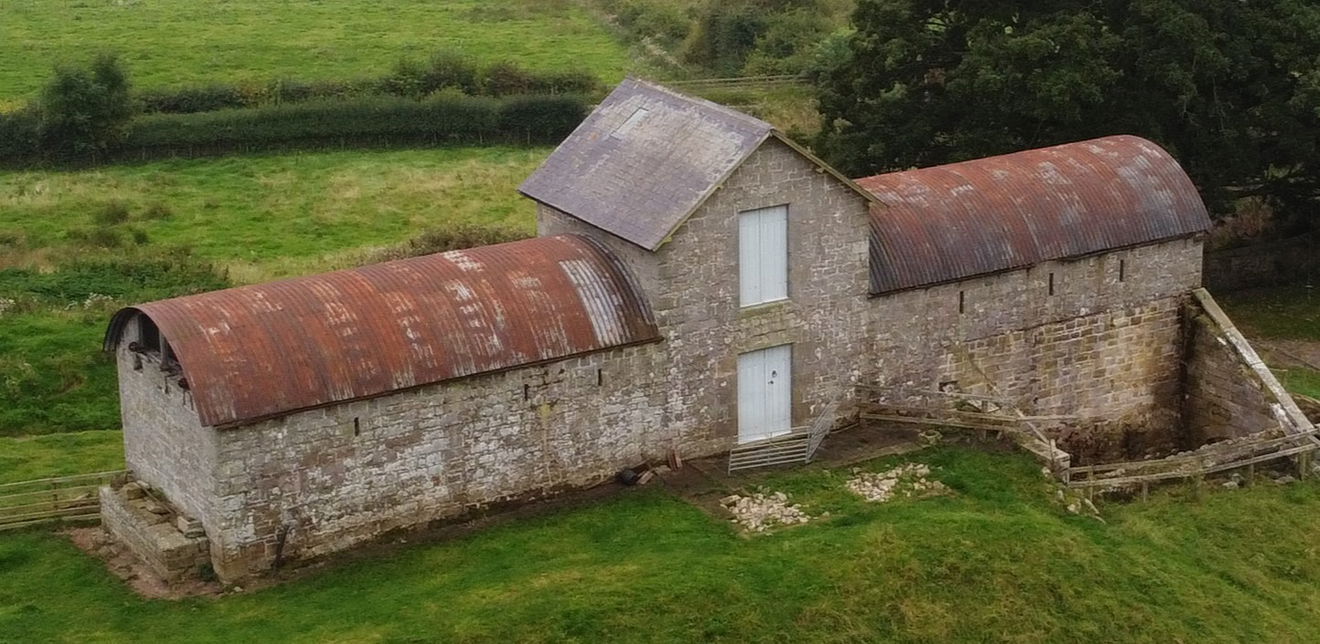 For the historic enthusiasts out there you can also view the large A0 drawing which demonstrates how Armstrong devised this magnificent building to assist his farm workers and feed his cattle silage made from water power along with many other bits of paraphernalia.
How To Find Cragend Farm Hydraulic Silo
Where To Park For Cragend Farm Hydraulic Silo?
There is parking on site for when you visit, but please book.
Contributed by Simon Hawkins
Thanks for checking out this place on the Fabulous North! I do enjoy a wander out in to the countryside trying to find hidden gems that not many people know about. You can't beat a rogue Pele tower up a remote hill or a mysterious stone circle or a stunning waterfall secluded in a forest.
More Places from Simon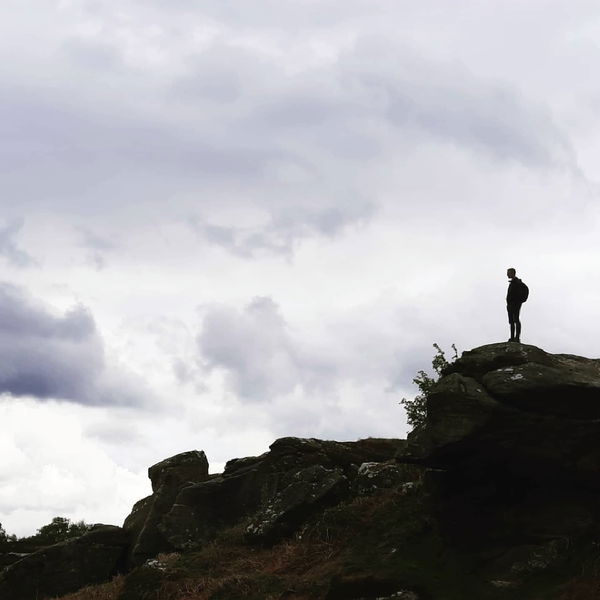 More Places In Rothbury
Find more fabulous places in Rothbury, Northumberland and if you know of a place we haven't listed, then let us know.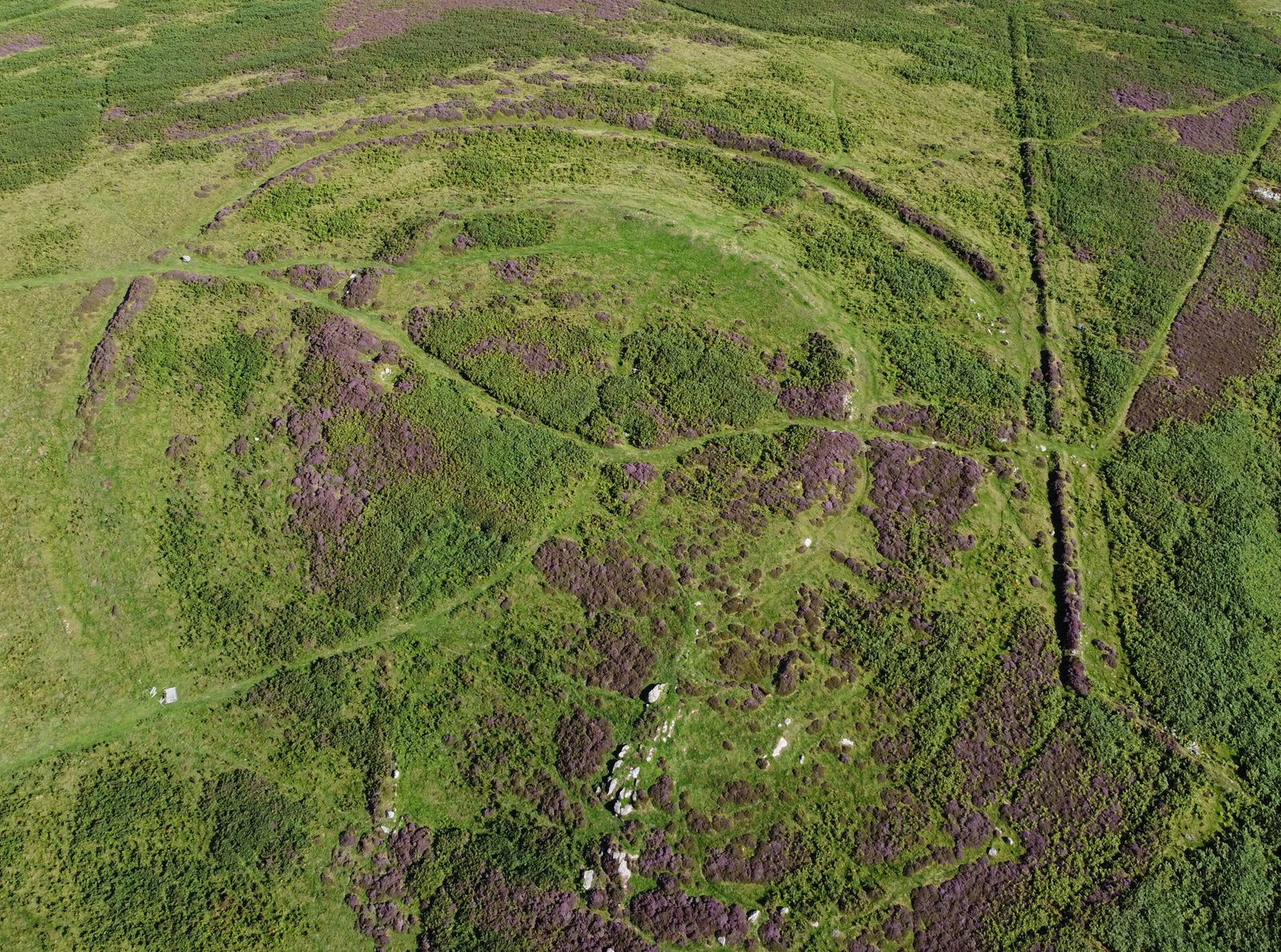 Lordenshaw Hillfort
Hillfort
Rothbury
Northumberland
A 2,000 year old hillfort located on Lordenshaw Hill on the outskirts of Rothbury at the foot of the Simonside Hills.
Tosson Lime Kiln
Lime Kiln
Rothbury
Northumberland
The best preserved Lime Kiln in the Northumberland national park at Tosson.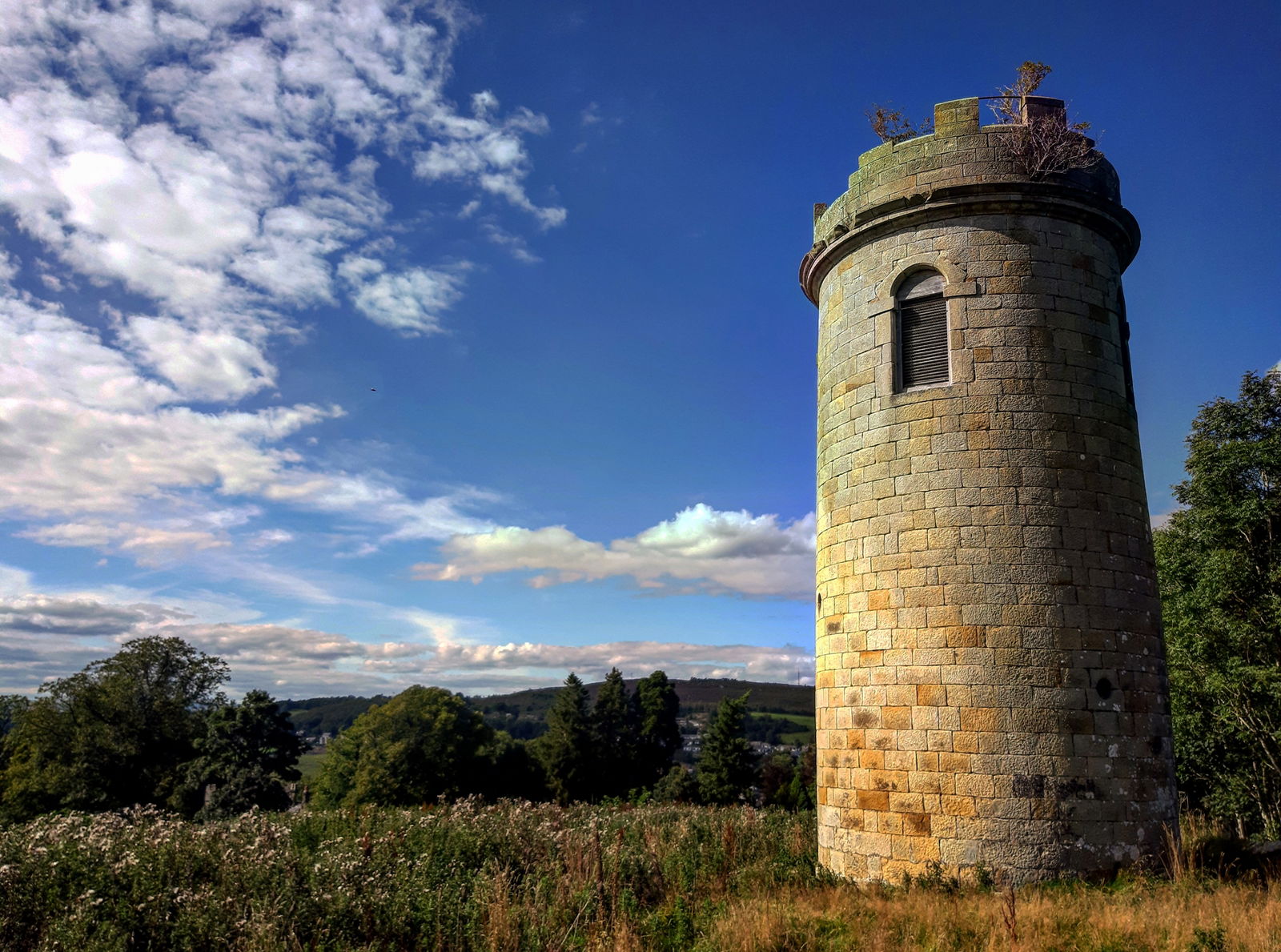 Sharp's Folly
Folly
Rothbury
Northumberland
Sharp's Folly is an 18th century tower in Rothbury, and is the oldest folly in Northumberland.
More Machineries
So this machinery wasn't enough and you want more? Don't worry we have you covered.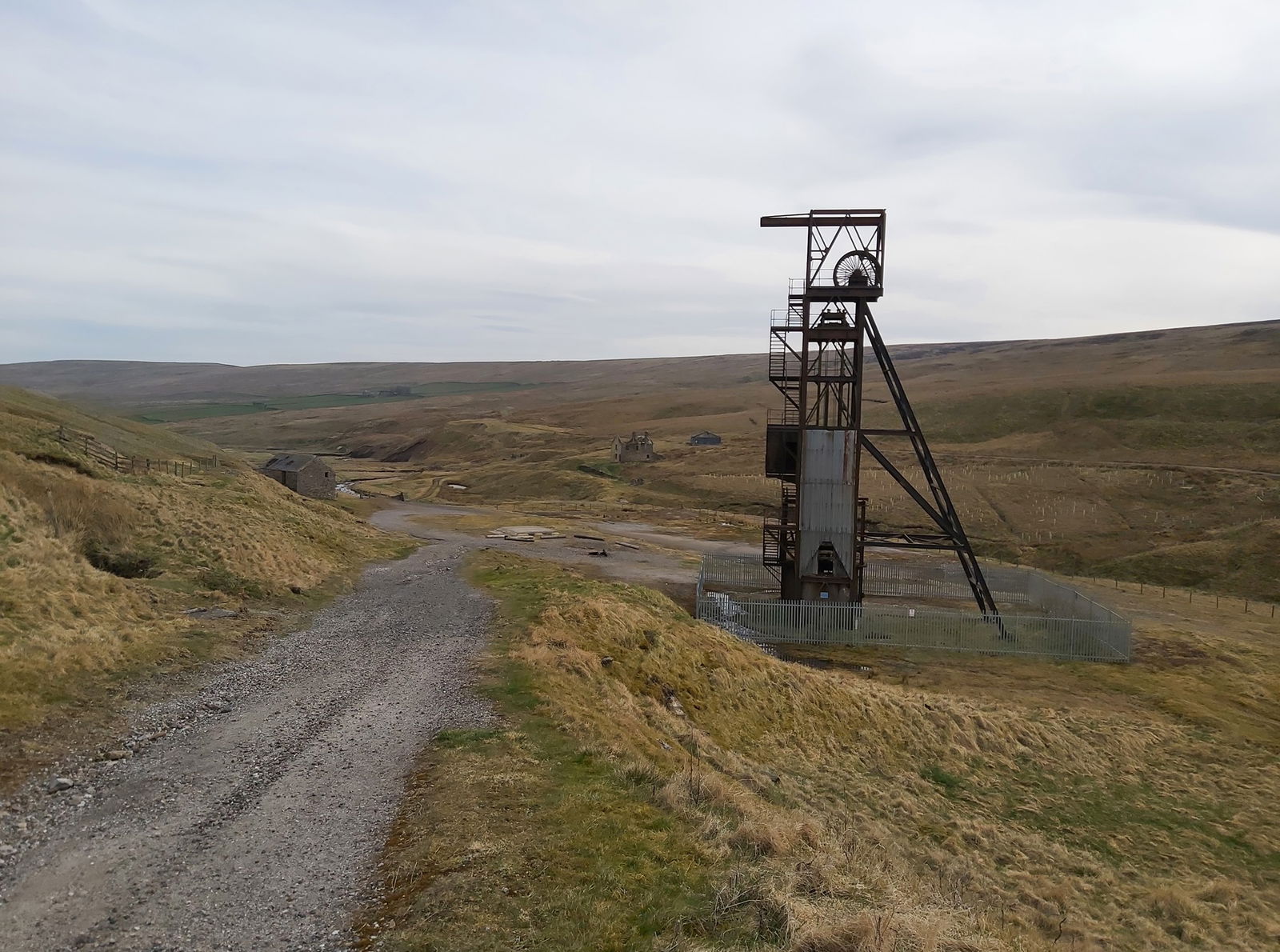 Groverake Mine
Machinery
Bishop Auckland
County Durham
The ruins of an old lead and fluorspar mine in the Pennines with the headframe and some buildings still visible.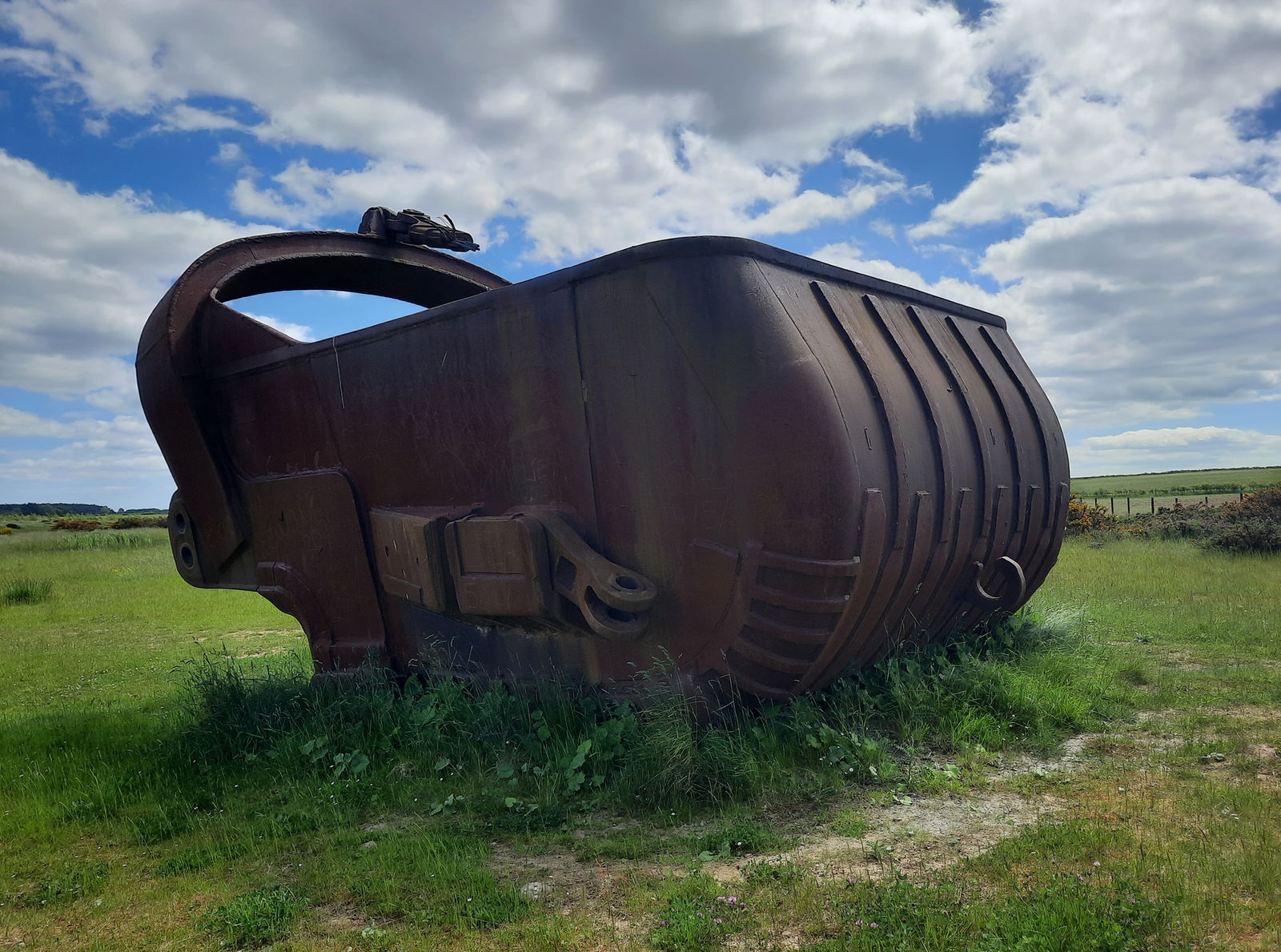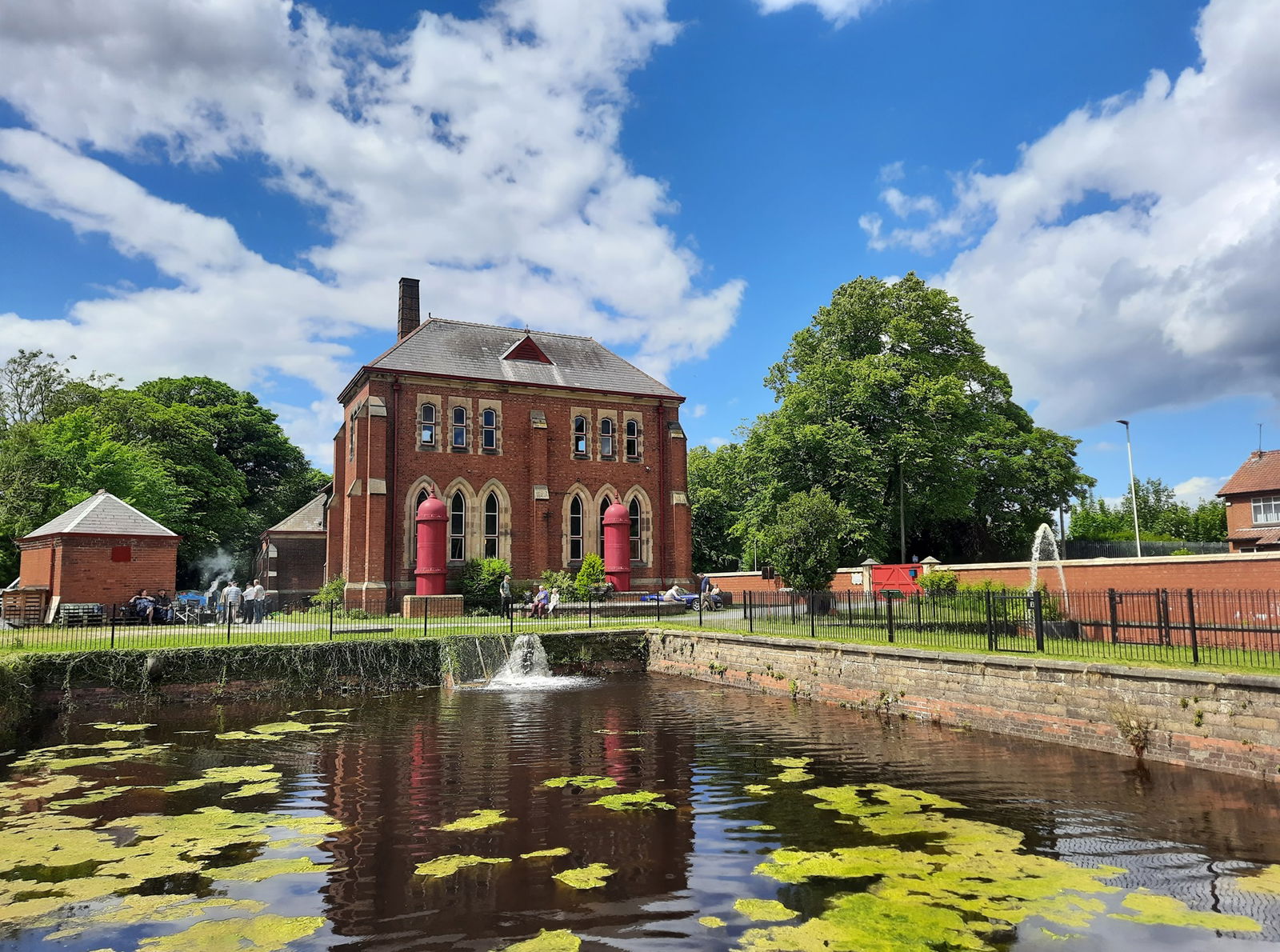 Tees Cottage Pumping Station
Machinery
Darlington
County Durham
A 19th century Victorian pumping station used to provide drinking water to the Darlington area.
Find Us On Facebook
We post all our new places daily on our Facebook Groups page, so join the group today and be notified when we add a new place.
Join Our Facebook Group