Hardwick Hall Park
Landscape
Sedgefield
County Durham
Hardwick Hall Park
Landscape In Sedgefield, County Durham
An 18th century, 40 acre park designed by London architect, James Paine.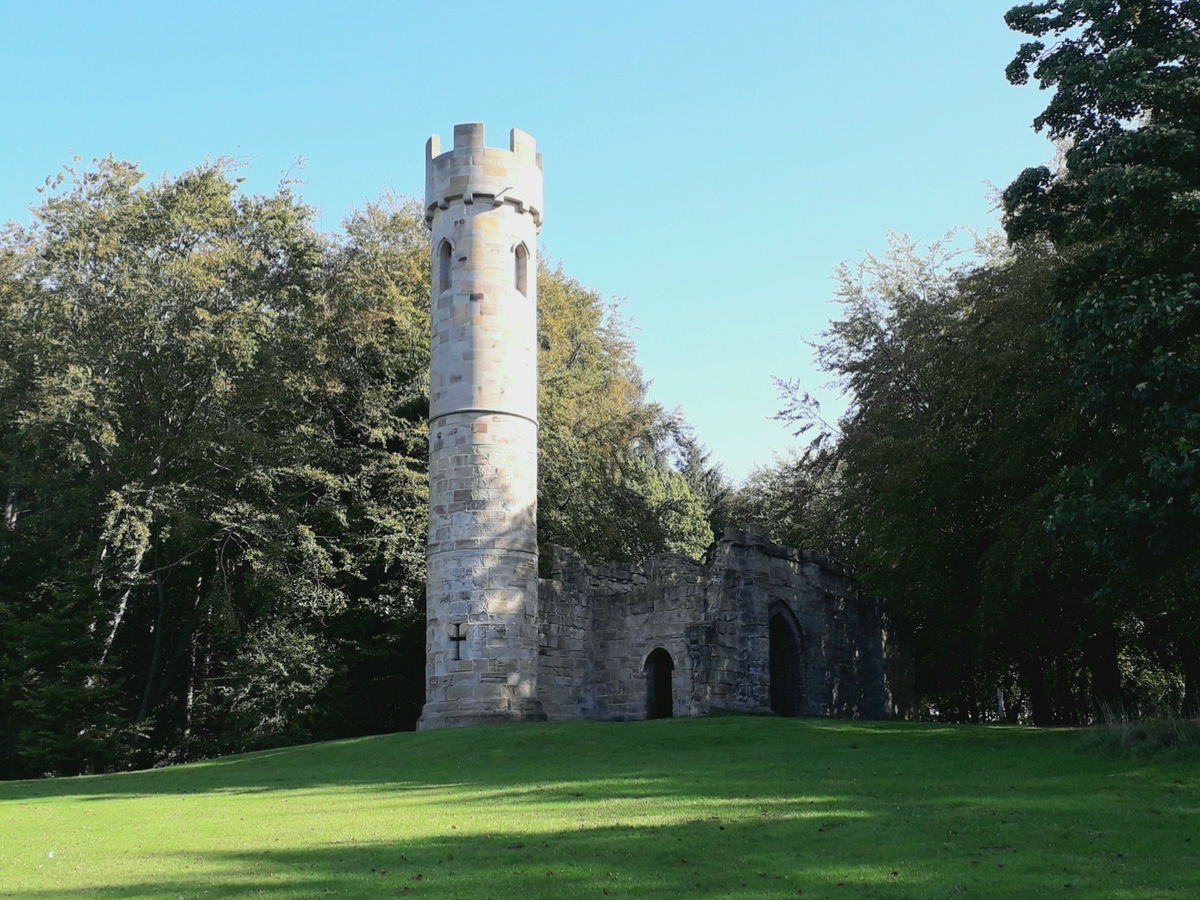 Here at Fabulous North we love a folly - buildings that were created with no real purpose, except to look ornamental and enhance the setting they are built in. The word folly dates back to the early 13th century and means 'foolishness' or 'unwise conduct'. It comes from the French word folie meaning 'madness'. At Hardwick Hall Park there are four lovely follies to enjoy as well as a lake and woodland, created by John Burdon.
John Burdon was one of 17 children (blimey!) and was the son of a wealthy salt and shipping merchant. When his father died in 1748, John was the only surviving son and consequently inherited £40k. He used some of the money to buy Hardwick Hall and 200 acres of land surrounding the hall. He employed fashionable London architect James Paine to create the Hardwick Hall pleasure ground and building began in 1754.
James Paine was the architect for a number of stunning buildings in England, including Nostell Priory and the stables at Chatsworth House. He also made a few additions to some more local properties, including a reconstruction of the keep at Alnwick Castle in 1754 and the building of the bridge on the Wallington Estate in 1755.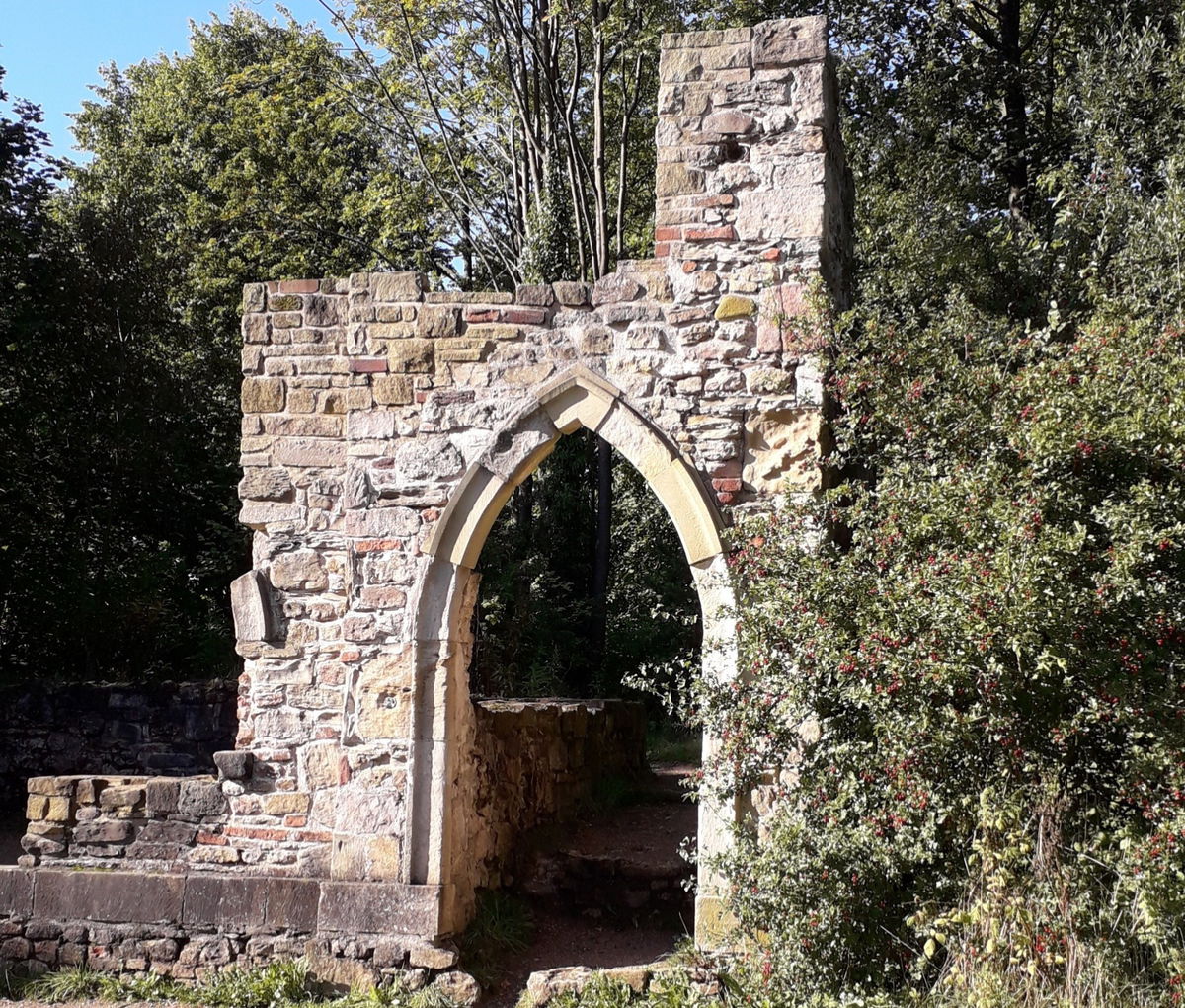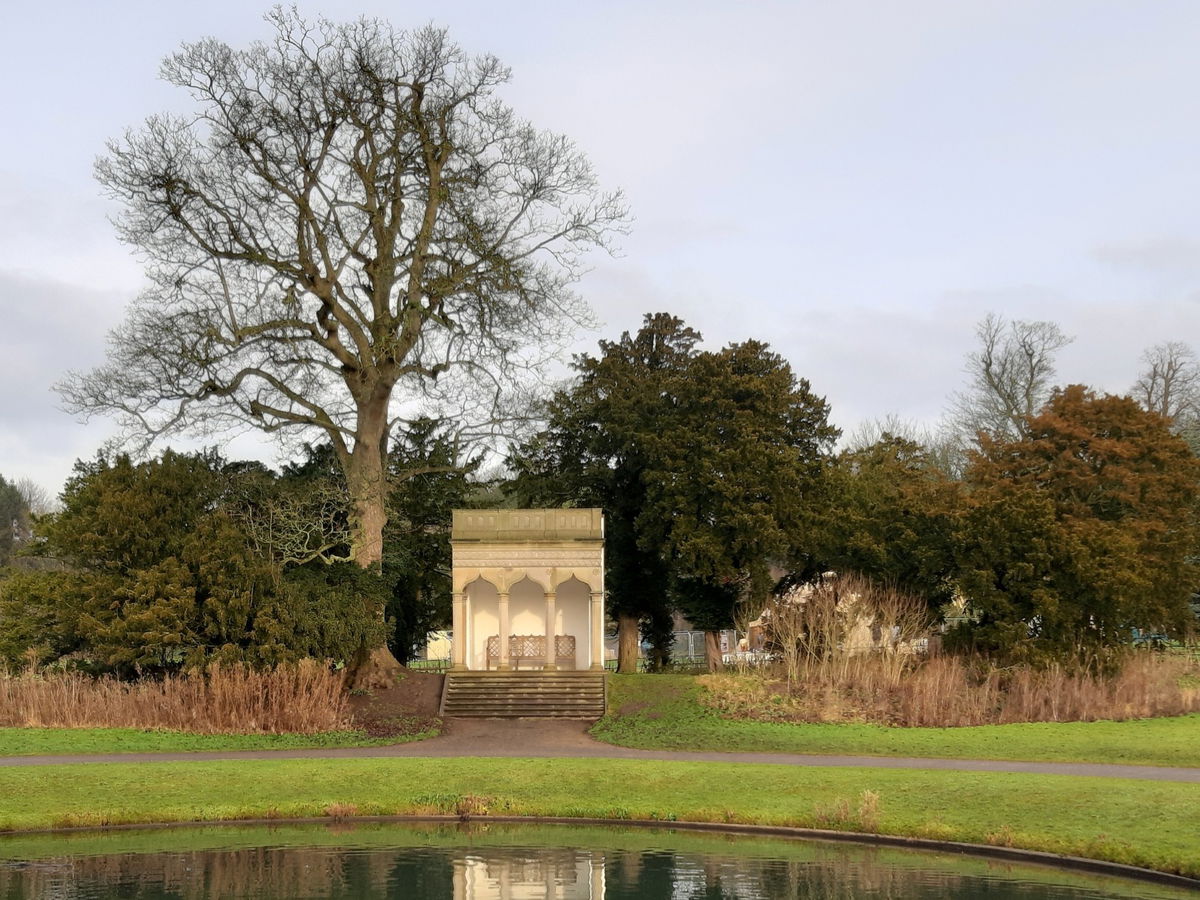 John Burdon and James Paine planned to create a garden that despite being heavily engineered, looked completely natural. They wanted the buildings, lakes and woods to look like they had always been part of the landscape.
They created a number of follies around the park and one that is still completely intact is the Temple of Minerva. Building of the temple began in 1754 and took 3 years to complete. The temple was dedicated to Minerva, goddess of wisdom and patron of the arts. There is a single 18ft cubic room inside, which originally carried busts of icons such as Homer, Virgil and Shakespeare. There were also frescoes inside the dome painted by Giuseppe Mattia Borgnis, which were copies of Renaissance originals. The central painting depicted Minerva with a gorgon shield.
There is no access inside the temple unfortunately, however it sits on a hill which provides brilliant views over the park.
Further into the park is another folly known as Bono Retiro, or a place of pleasant retirement. It was built in a gothic style to be a reminder of 'former ages'. It originally had 2 floors, and included a library on the second floor which was lit by stained glass windows. The Bottle Pond in front of the folly was reflected in a mirror which was installed at the entrance to the building. The folly is in ruins now.
There are 2 other follies around the park - the Gothic Ruin near the entrance of the park, which was a sham ruin built in 1764 to act as a formal gatehouse. There is also a Gothic Seat, originally built in the same year, which was completely reconstructed as part of the park regeneration in 2001. All of the follies are worth a visit and a photo or two.
As mentioned, the park was restored to it's former glory in a 10 year restoration project which began in 2001. Durham County Council purchased the park with help from a £4.1m grant from the Heritage Lottery Fund..
There are a number of routes around the park, the longest being 2.5km (1.5m). This route takes in all of the highlights of the park. You can easily spend half a day here and it is very family friendly. There were loads of ducks and swans milling about when we visited, who were grateful of bread/seed/anything that came their way. There are toilets and a shop on site, and there is a cafe at the entrance selling huge scones, which always goes down well in the Fabulous North team.
The park is registered with the Register of Parks and Gardens as a II* site, which indicates that it is a park 'of exceptional historic interest'. The Register of Parks and Gardens is managed by Historic England, and is similar to the classification system used for listed buildings.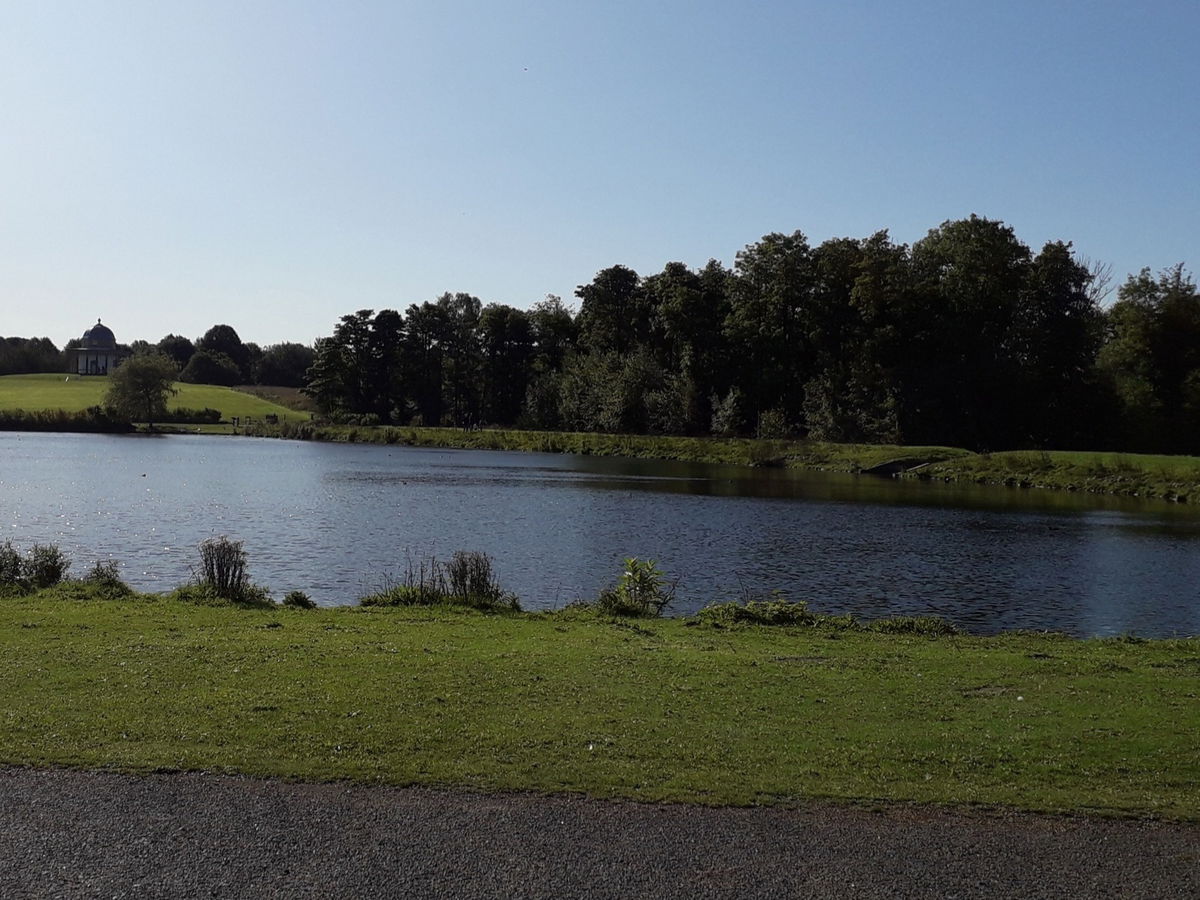 How To Find Hardwick Hall Park
Where To Park For Hardwick Hall Park?
There is a dedicated car park, with a small charge. The Sat Nav postcode is TS21 2DN.
Contributed by Sandra Clemens
I love the great outdoors and have been a National Trust & English Heritage member for years. I also love going off the beaten track and finding places like Sharp's Folly or Rothley Castle which are hidden gems in Northumberland. My favourite recent hike was climbing Red Screes in the Lake District on a whim, not fully grasping how high 776m was. It was still an achievement to conquer a Wainwright walk and I hope to do more one day.
More Places from Sandra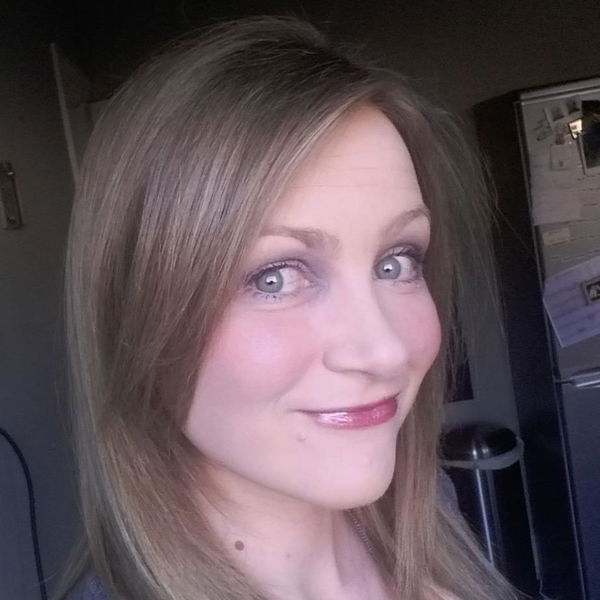 More Places In Sedgefield
Find more fabulous places in Sedgefield, County Durham and if you know of a place we haven't listed, then let us know.
Oh no! We couldn't find any more places for this area. Don't worry, we're adding new places all the time, so please check back again soon.
More Landscapes
So this landscape wasn't enough and you want more? Don't worry we have you covered.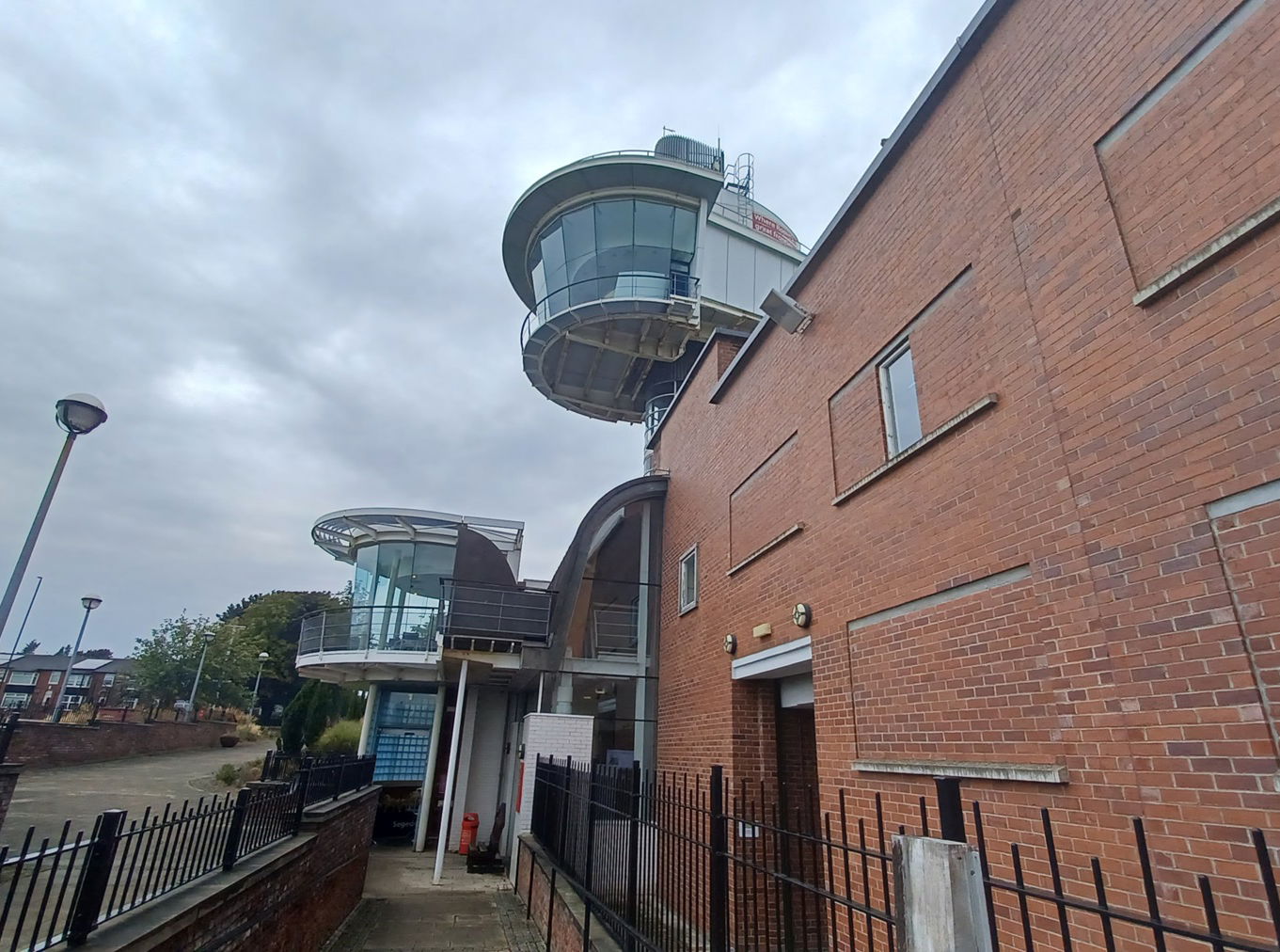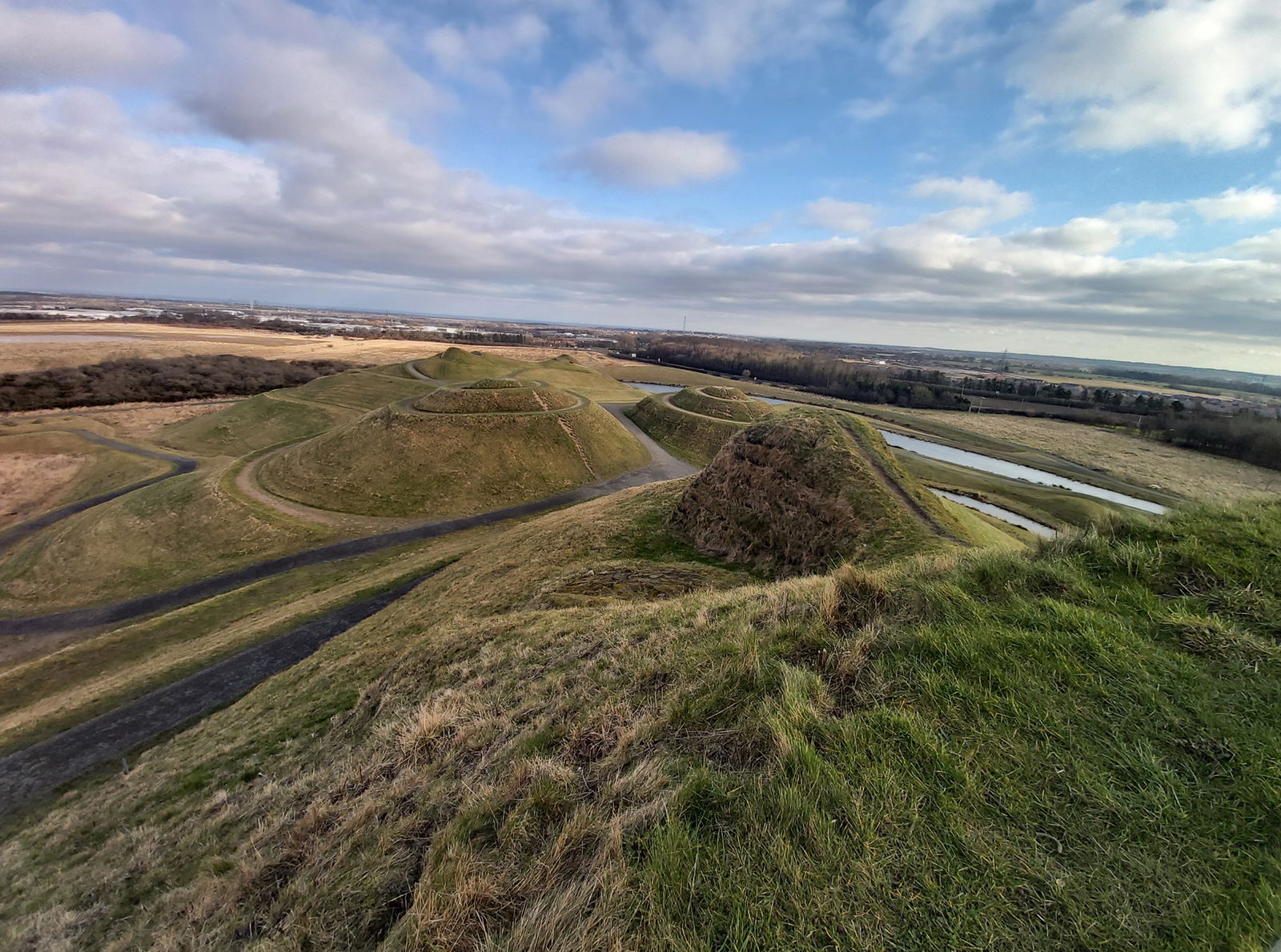 Northumberlandia
Landscape
Cramlington
Northumberland
Northumberlandia is a unique landform sculpture near Cramlington, opened by Princess Anne in 2012.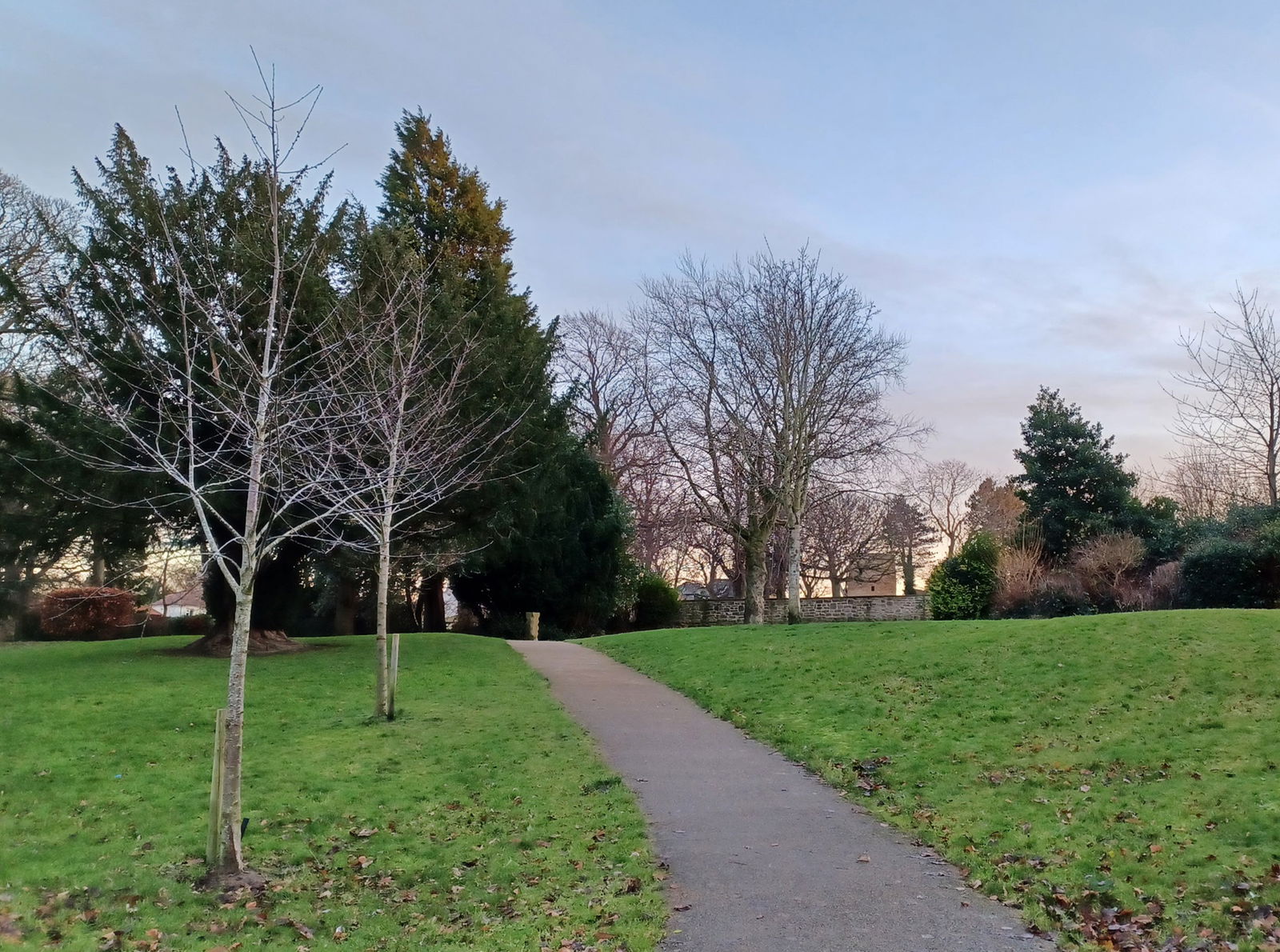 Chase Park
Landscape
Whickham
Tyne And Wear
Small park in the heart of Whickham, home to Whickham Windmill.
Find Us On Facebook
We post all our new places daily on our Facebook Groups page, so join the group today and be notified when we add a new place.
Join Our Facebook Group