Warren House Gill, Horden
Landscape
Horden
County Durham
Warren House Gill, Horden
Landscape In Horden, County Durham
A gem on the County Durham coast in terms of variety, scenery, history and passive science at work.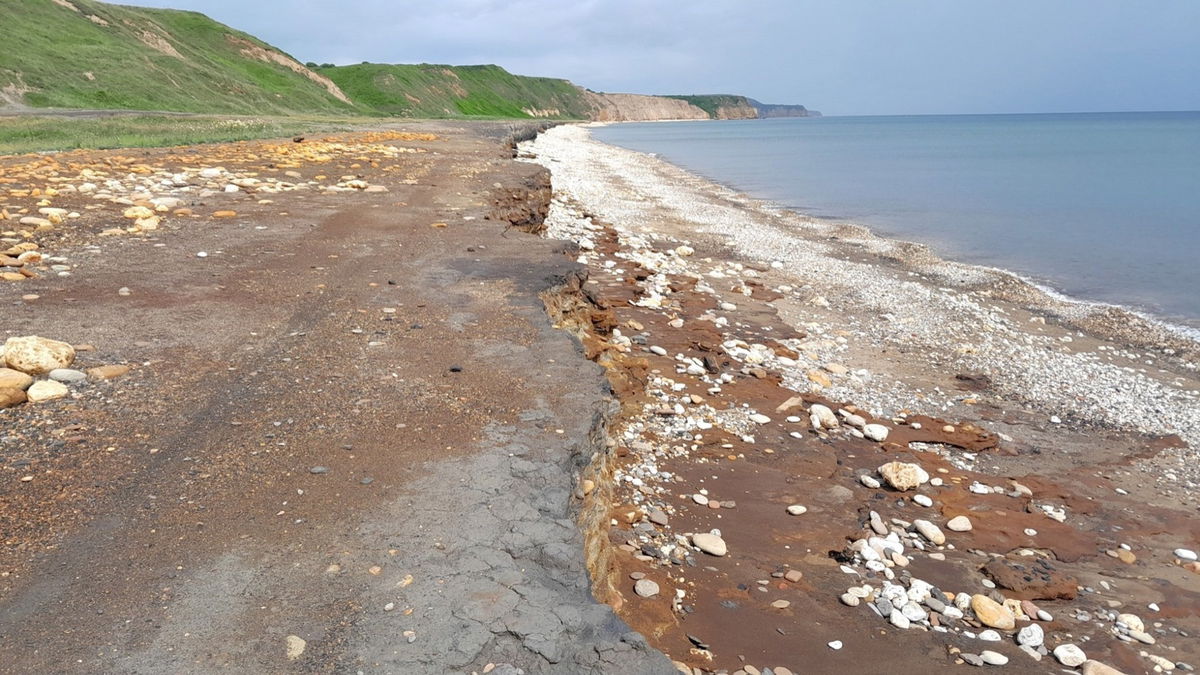 Warren House Gill isn't the best known National Trust property, there is no stately home or a deer park. It does however offer seclusion and tranquillity. I would suggest some good walking boots, a flask and binoculars.
I Parked in a layby near the roundabout and walked past the sewage works (more water treatment later) then went under the red brick railway bridge, and I was away from any traffic noise.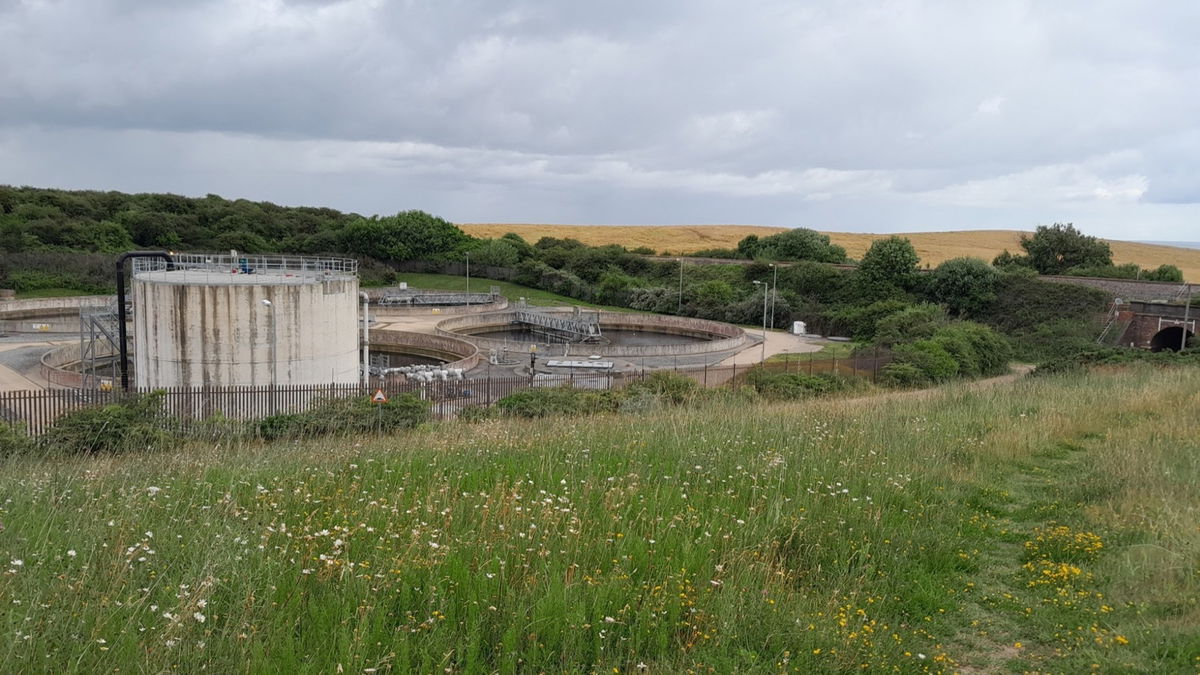 Warren House as far as I can find is a name given to a property from 1857-1867. It no longer exists, but would have been on the left hand side just after the railway bridge.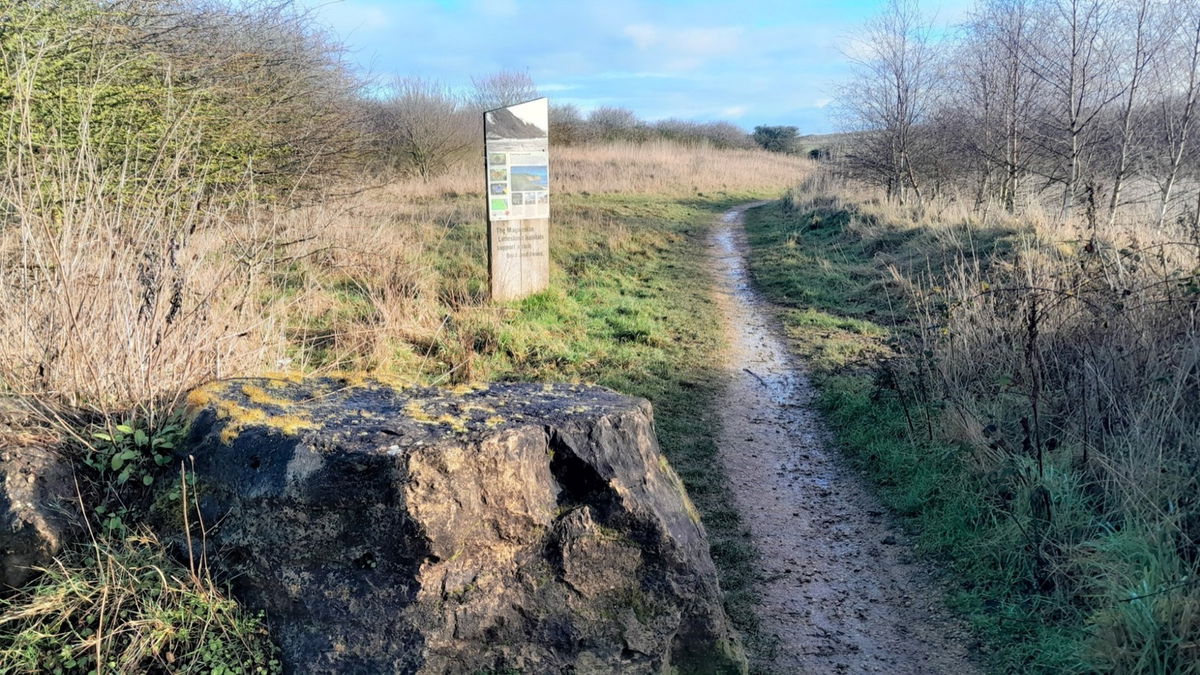 Carry on this way and you will walk through a small pleasant valley known as a gill. It follows the stream down to the sea.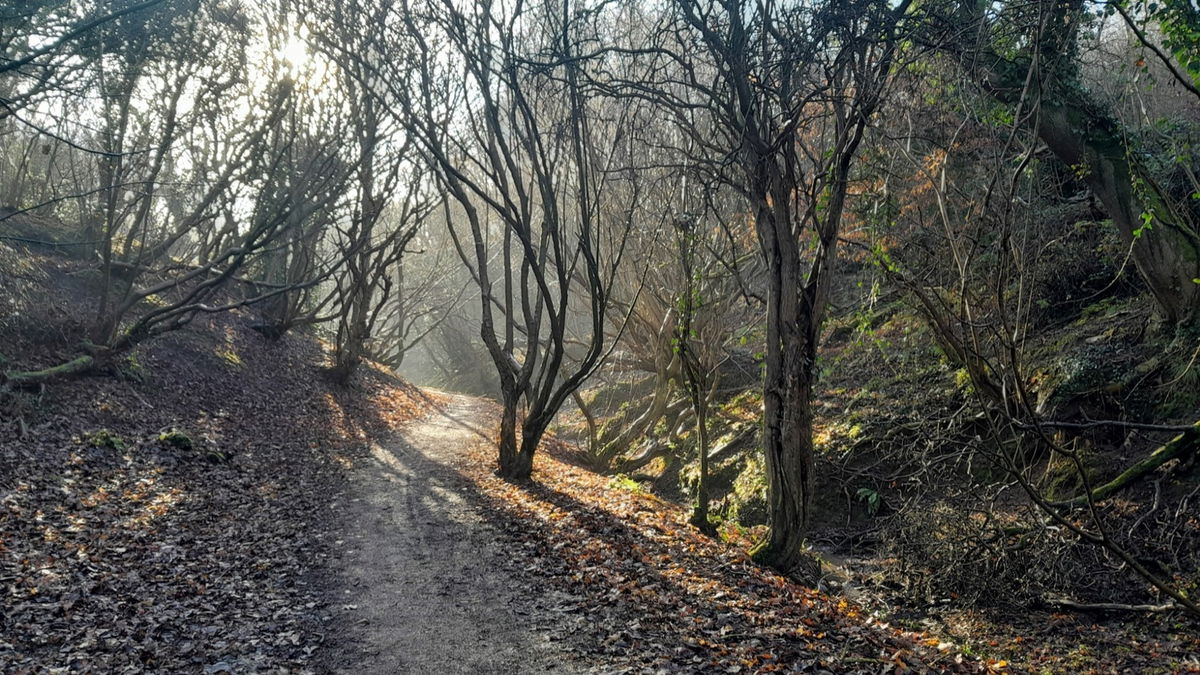 The small hills on either side are steep and will tempt you to walk/climb up.
On the lefthand side there is a bench/trig point and a worthy view. There are wet boggy areas too, which I found as I slipped gracefully, so watch your step!
The beach is another of County Durham's that has been somewhat cleaned up, but there are still signs of the mining past. The Pit ledge is about 2 metres high and as a whim, I wonder if it is possible to date the layers as in when the miners were on strike as there would not be any spoil being dumped during this period.
Whilst on the beach you will notice the yellow iron sulphite formed from pyrite as it oxidises. And yes, there is the whiff of rotten eggs courtesy of sulphur.
Behind the World War II pill box is the way up to the butterflies and National Trust site.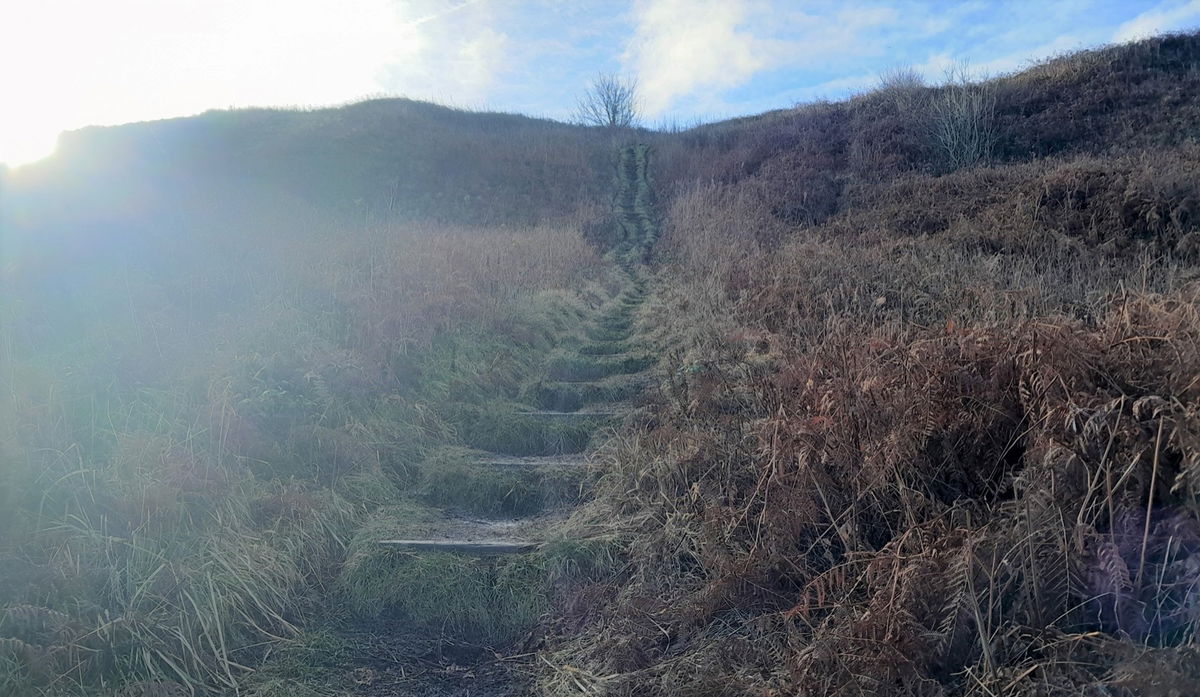 On what used to be called Fiery Hill, there is a bench which allows you to admire the view whilst having some protection from the wind and a cuppa if you brought a flask.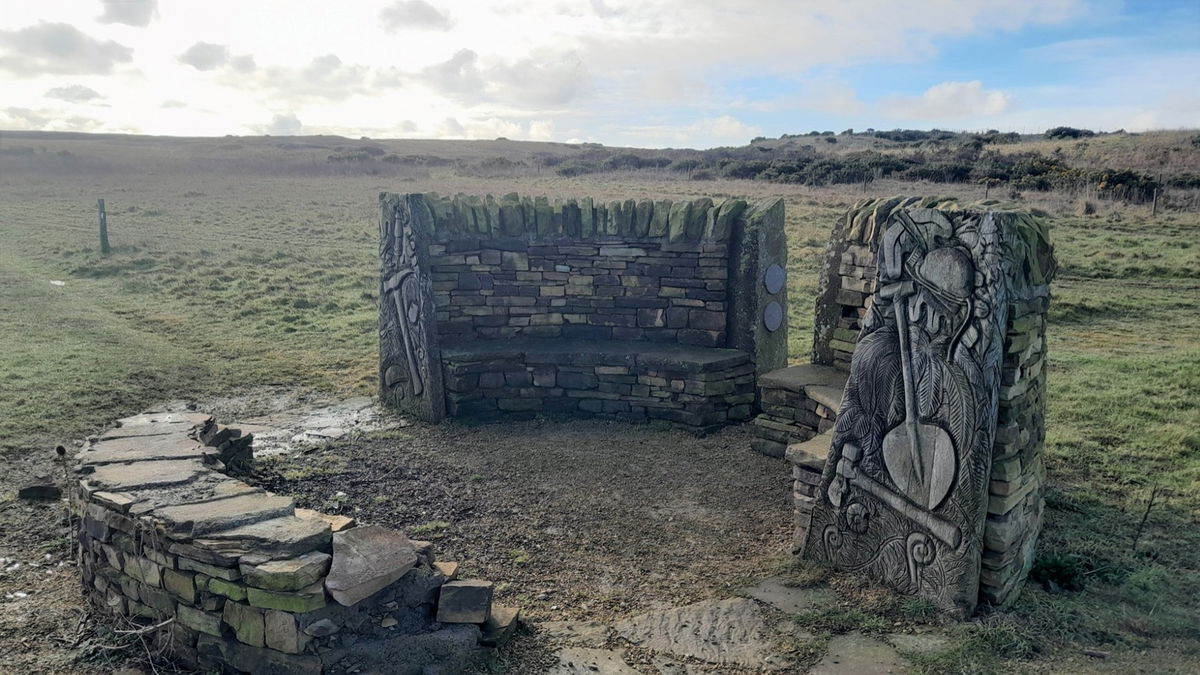 Up here, there are parts that are calcareous (Lacking soil), instead it is magnesian Limestone. It is only 240million years old and referred to as aquifers. You are standing on the Magnesian Limestone with vertical (the joints) and horizontal (the bedding planes) cracks. These hold rainwater.
The sign says they provide East Durham and Sunderland with 36 million litres of water per day.
This gem rightly earns the Site of Special Scientific Interest badge.
There is plenty of bird life and in summer, there are meadow flowers that thrive on the magnesian limestone conditions that feed the butterflies.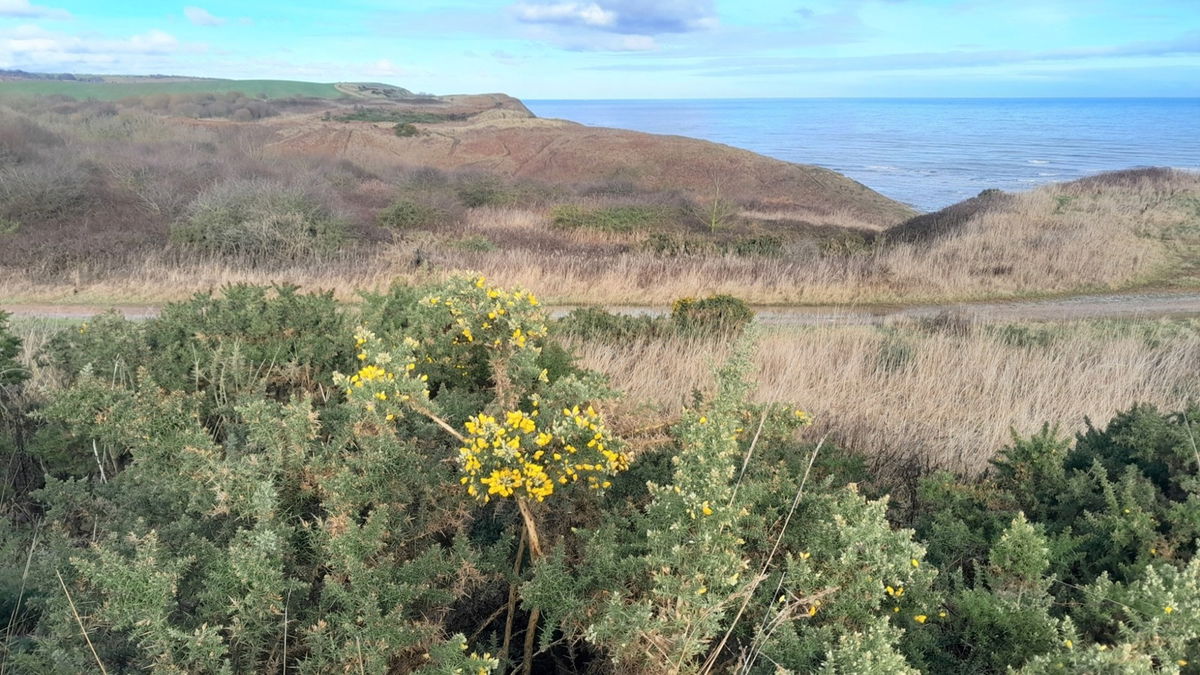 Horden Colliery was built around this area starting in 1900. The mine at its peak employed over 4000.
The men were mining mainly under the North Sea. It had 3 shafts.
Horden had a coal fired power station and a waste heat power station.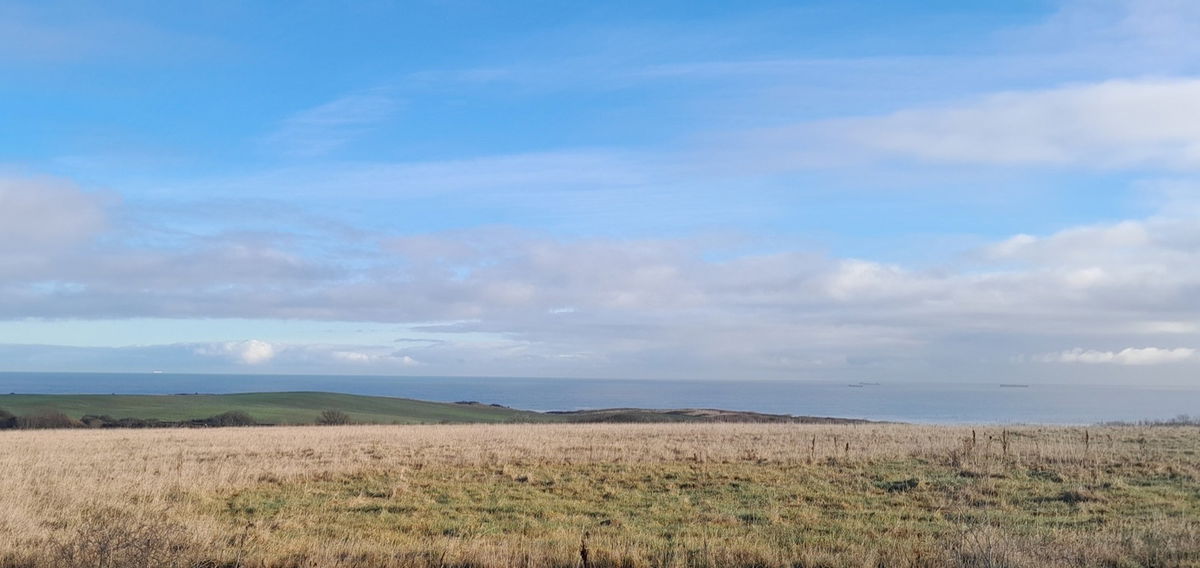 On 9th May 1930, 6,758 tonnes were mined in one day. This was a European record that stood for 30 years. How much is 6,758 tonnes I hear you ask? It's at least 34 Angel of the North statues. Or over 270,000 sacks of coal.
The site closed in 1987 after failing to make a profit since the late 1970's. Problems with water and geological issues were cited as the main reasons for the decline.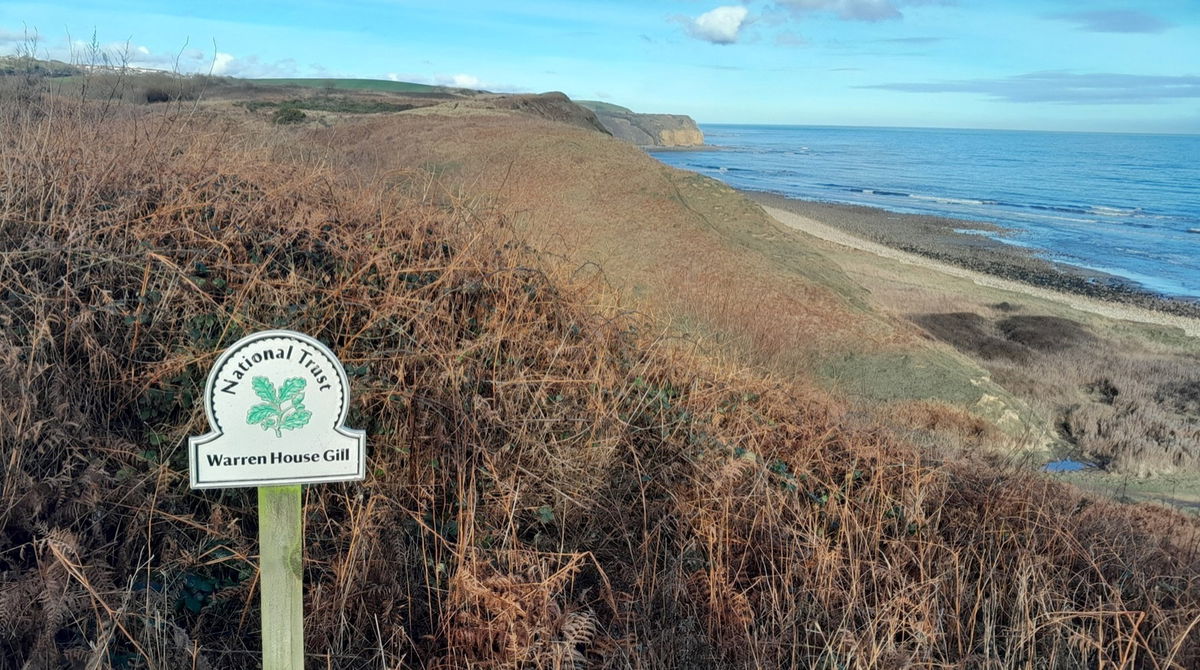 10 pumping stations closed along the coast when the mines did; water levels began to rise in the abandoned mines. This caused concern due to flooding. There were also high levels of iron and salt in the water.
From 2004, contaminated water from the mines have been continuously pumped. Since 2011 there has been a passive scheme to treat the mine water to remove iron. It involves pumping aerated water through a reed bed, the result is Heinz tomato soup coloured reed bed.
Would you like a triva fact? Tony Parker wrote about the relationships of people at Horden Colliery during the miners' strike in a book called Red Hill: A Mining Community. U2 (the rock group) then wrote their song Red Hill Mining Town based on the book. By the way, it was the only song from the album Joshua Tree not to be played live for 30 years.
Why not pop down to Horden Welfare Park for a peep and use of facilities? There is a heritage center with information and a nice 'Green Leaf' cafe set out in Victorian style.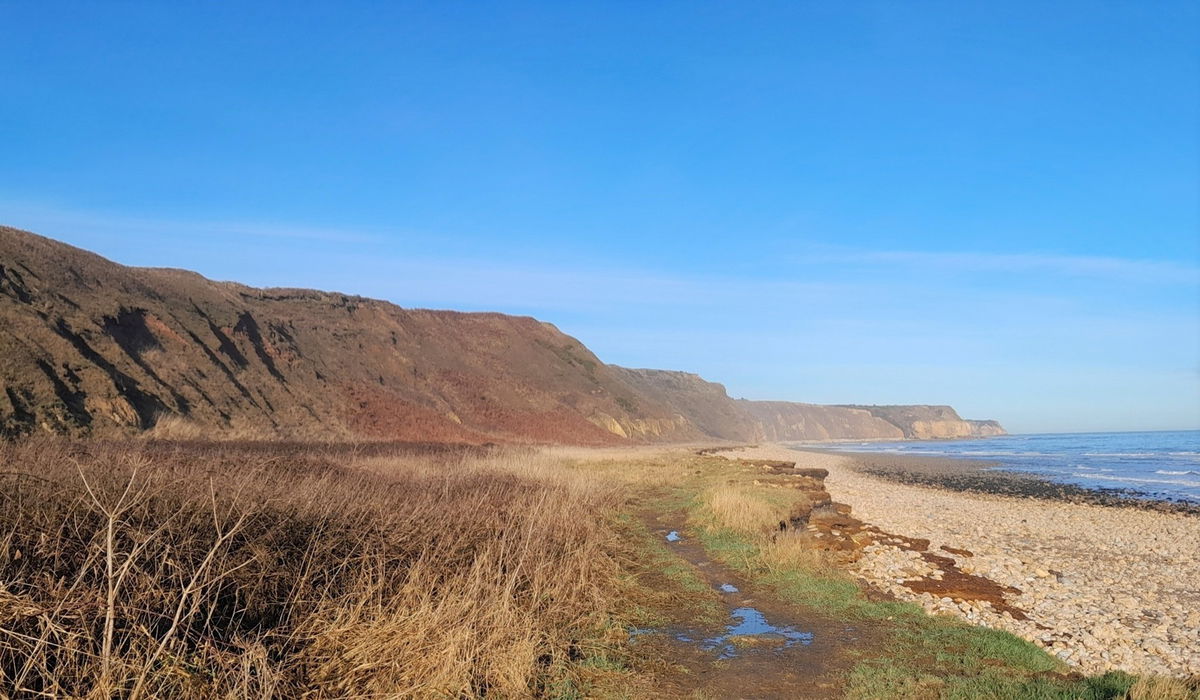 How To Find Warren House Gill, Horden
Where To Park For Warren House Gill, Horden?
Show Parking On Google Maps
Lat / Long
54.776183, 54.776183
What three words
Parking is available by the red brick railway bridge. However, I chose to park in a layby near the roundabout and walk in field over looking Sewage works
Contributed by Rosalind Parker
Thanks for reading through and getting to the end of this post. I enjoy exploring the Fabulous North (Especially as a Southerner residing up North). I like 'snippets' of information, and more so, if they are obscure, amusing or meaningful. The photographs are taken on a mobile phone, without any enhancements.
More Places from Rosalind
More Places In Horden
Find more fabulous places in Horden, County Durham and if you know of a place we haven't listed, then let us know.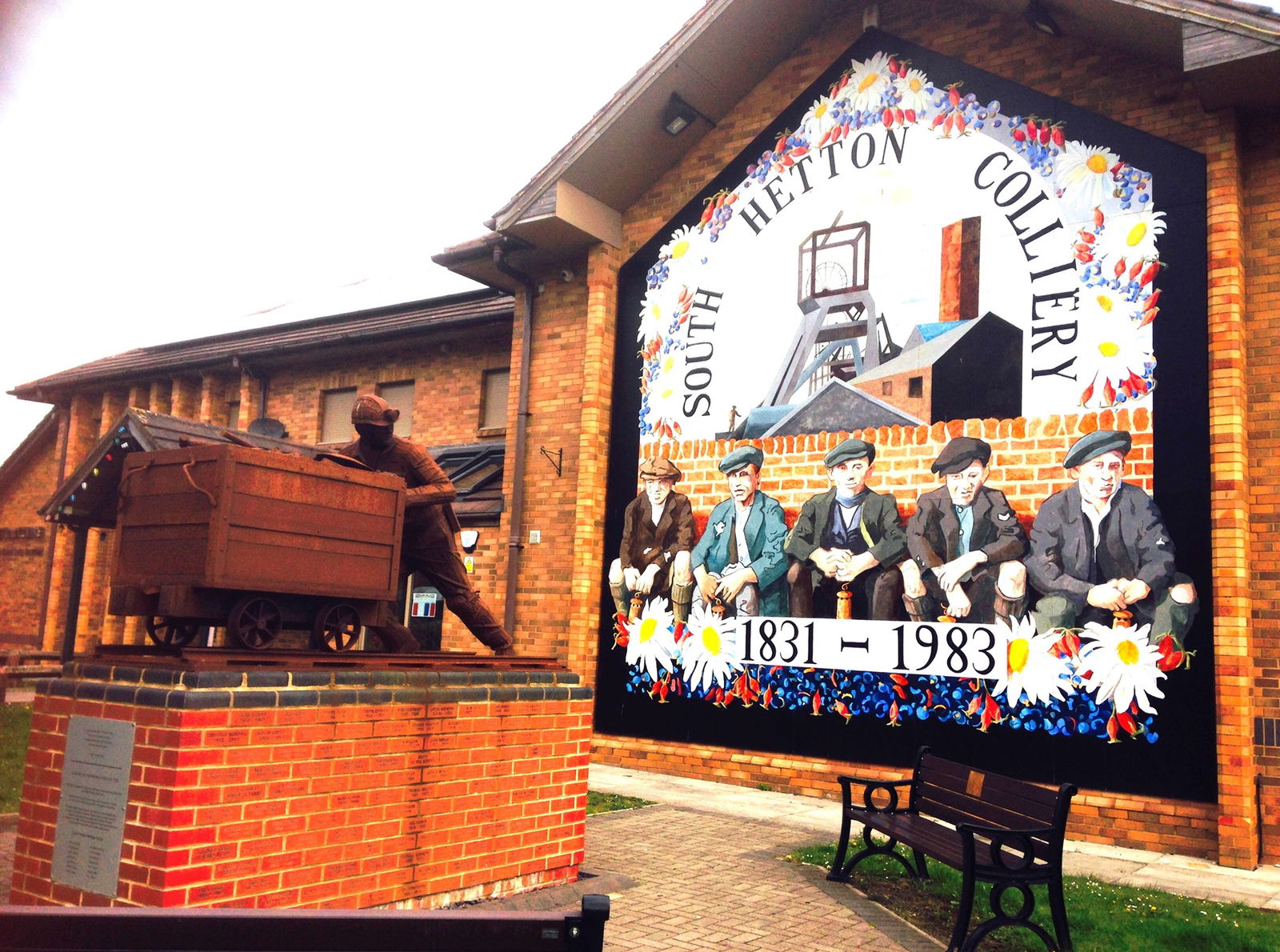 Relative Treats
Statue
Horden
County Durham
A life size sculpture of grandmother and granddaughter by Ray Lonsdale.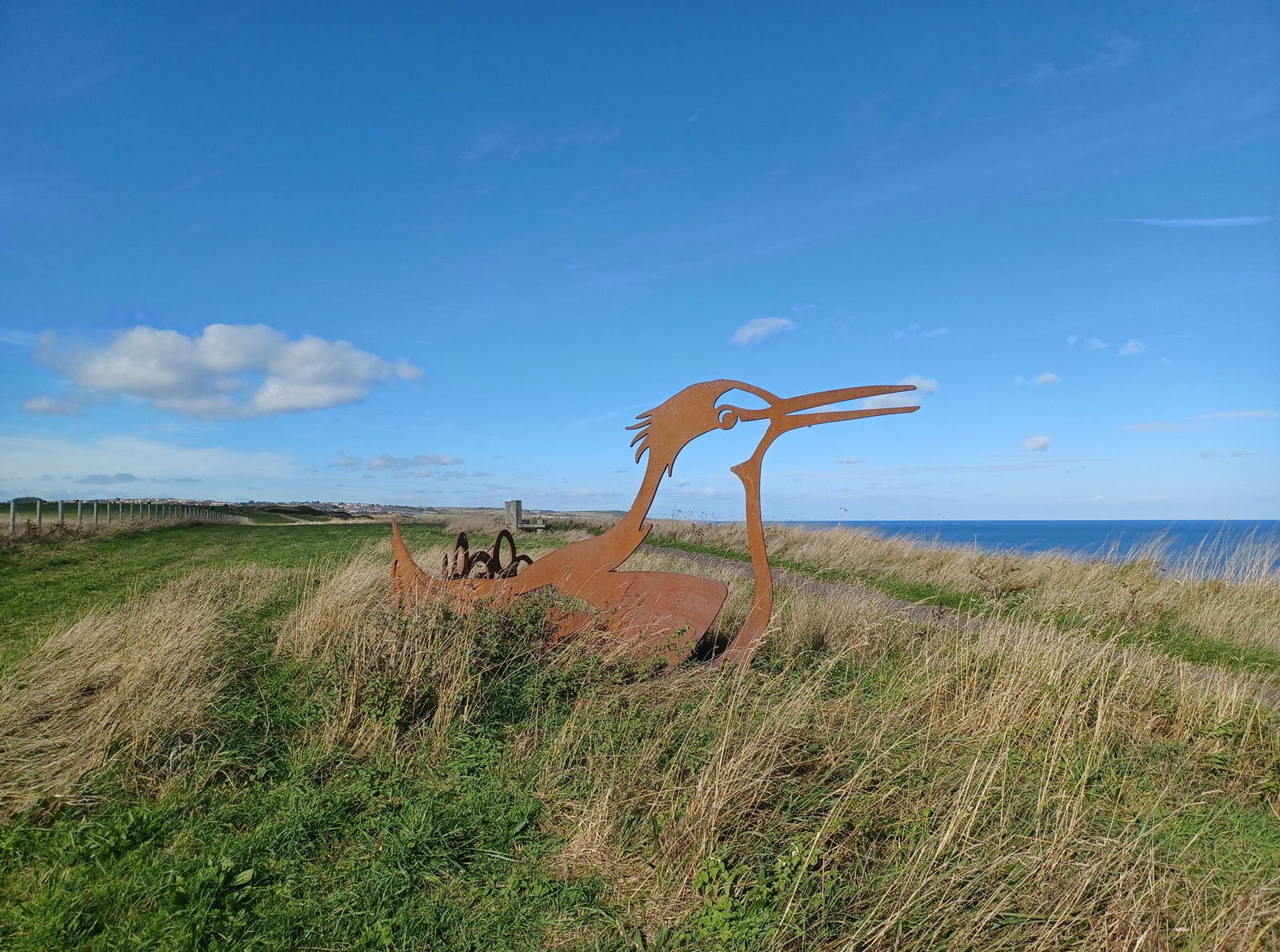 Little Tern Sculpture
Art
Horden
County Durham
Artwork inspired by the Little Tern colony which return to nest in Horden every spring.
More Landscapes
So this landscape wasn't enough and you want more? Don't worry we have you covered.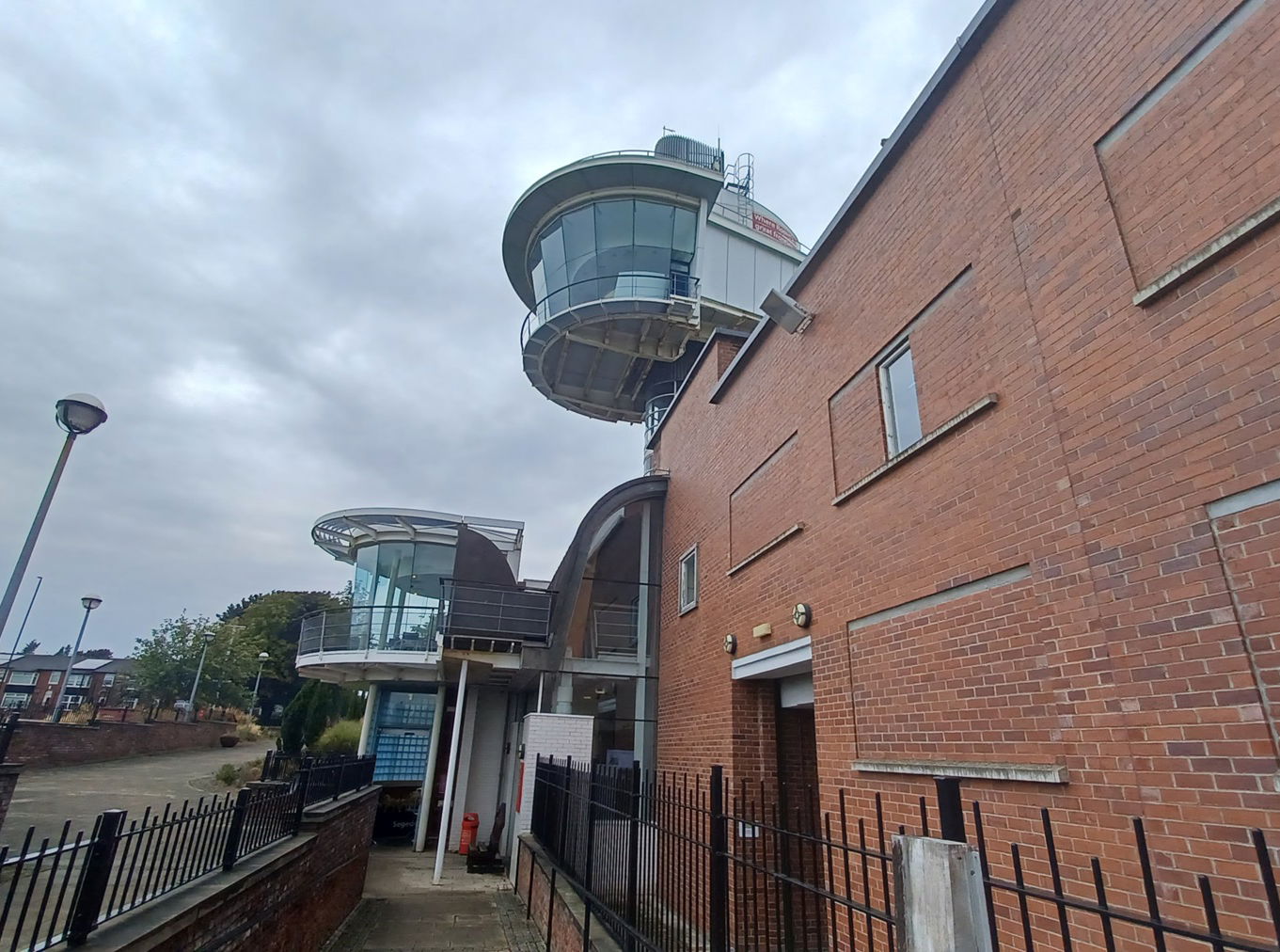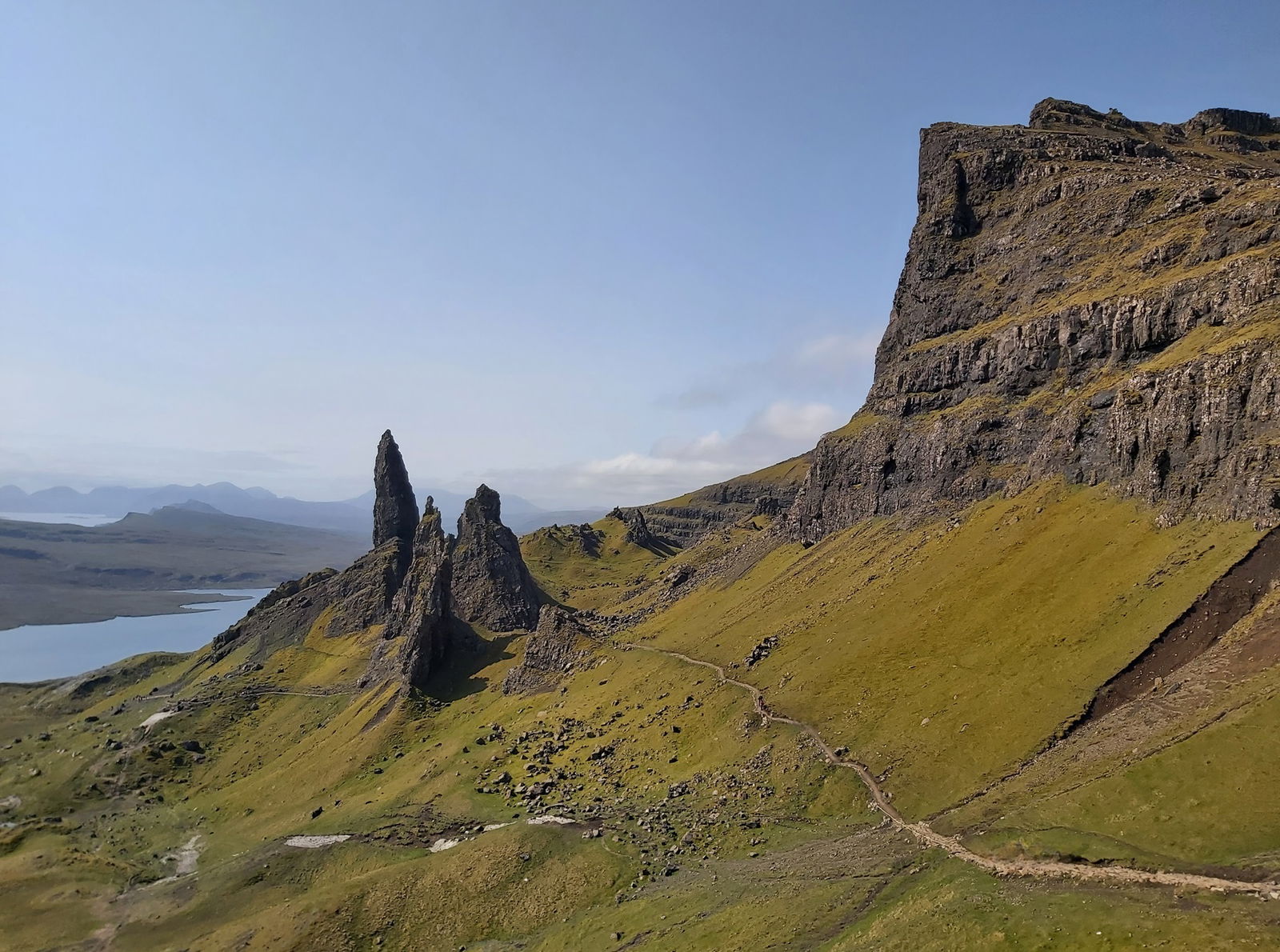 Old Man Of Storr
Landscape
Skye
Scotland
An amazing landscape on Skye caused by an ancient landslide.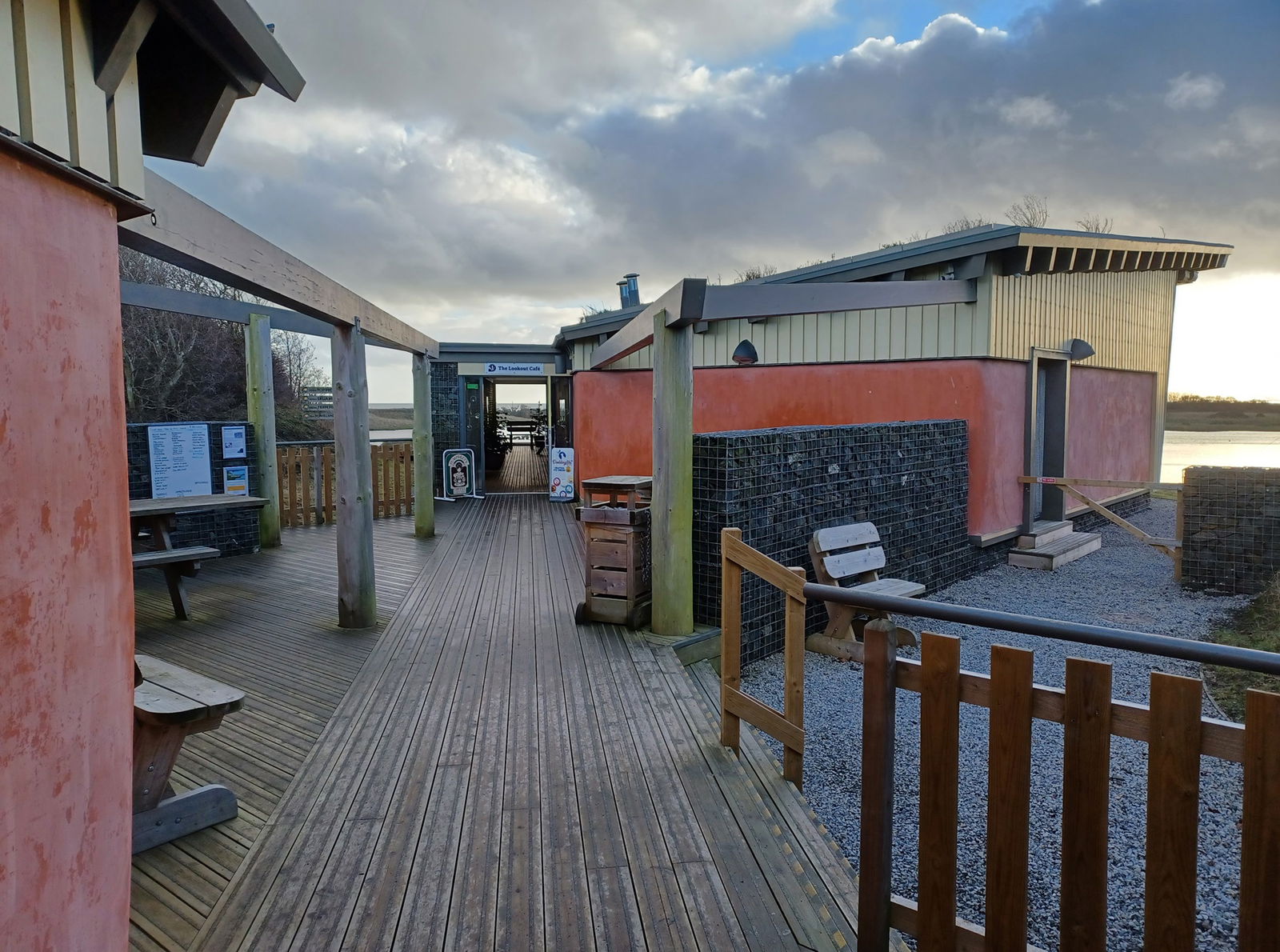 Hauxley Nature Reserve
Landscape
Amble
Northumberland
A nature reserve at the northern end of Druridge Bay and one of the best wildlife spots in the north east.
Find Us On Facebook
We post all our new places daily on our Facebook Groups page, so join the group today and be notified when we add a new place.
Join Our Facebook Group