Meik's Lighthouse
Lighthouse
Sunderland
Tyne And Wear
Meik's Lighthouse
Lighthouse In Sunderland, Tyne And Wear
A cast iron lighthouse set in Roker Cliff Park.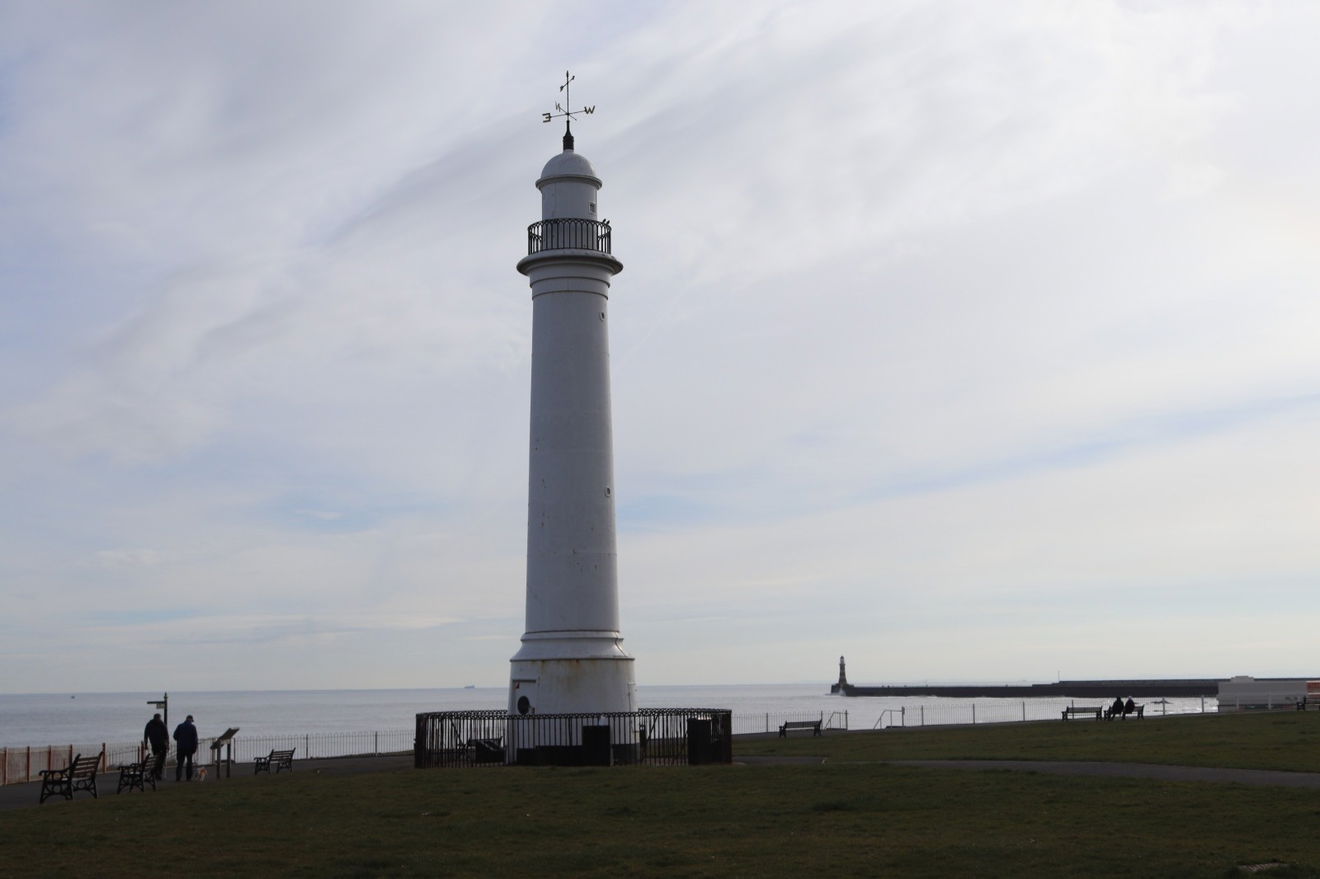 Meik's Lighthouse, or the "White Lighthouse" as it is also known locally, is a cast iron lighthouse located in Roker Cliff Park, Sunderland. It was built in 1856 by Thomas Meik, the River Wear Commissioners' Engineer, and was originally located on the Old South Pier at the mouth of the River Wear.
The Old South Pier was built in 1836 to provide a safe haven for ships entering the River Wear. The pier was damaged by storms in 1852 and 1853, and continued to deteriorate over the years, and it was eventually closed to ships in 1973. In 1983, the Old South Pier was demolished, and the Lighthouse was moved to its current location and restored. In 1984 it reopened to the public.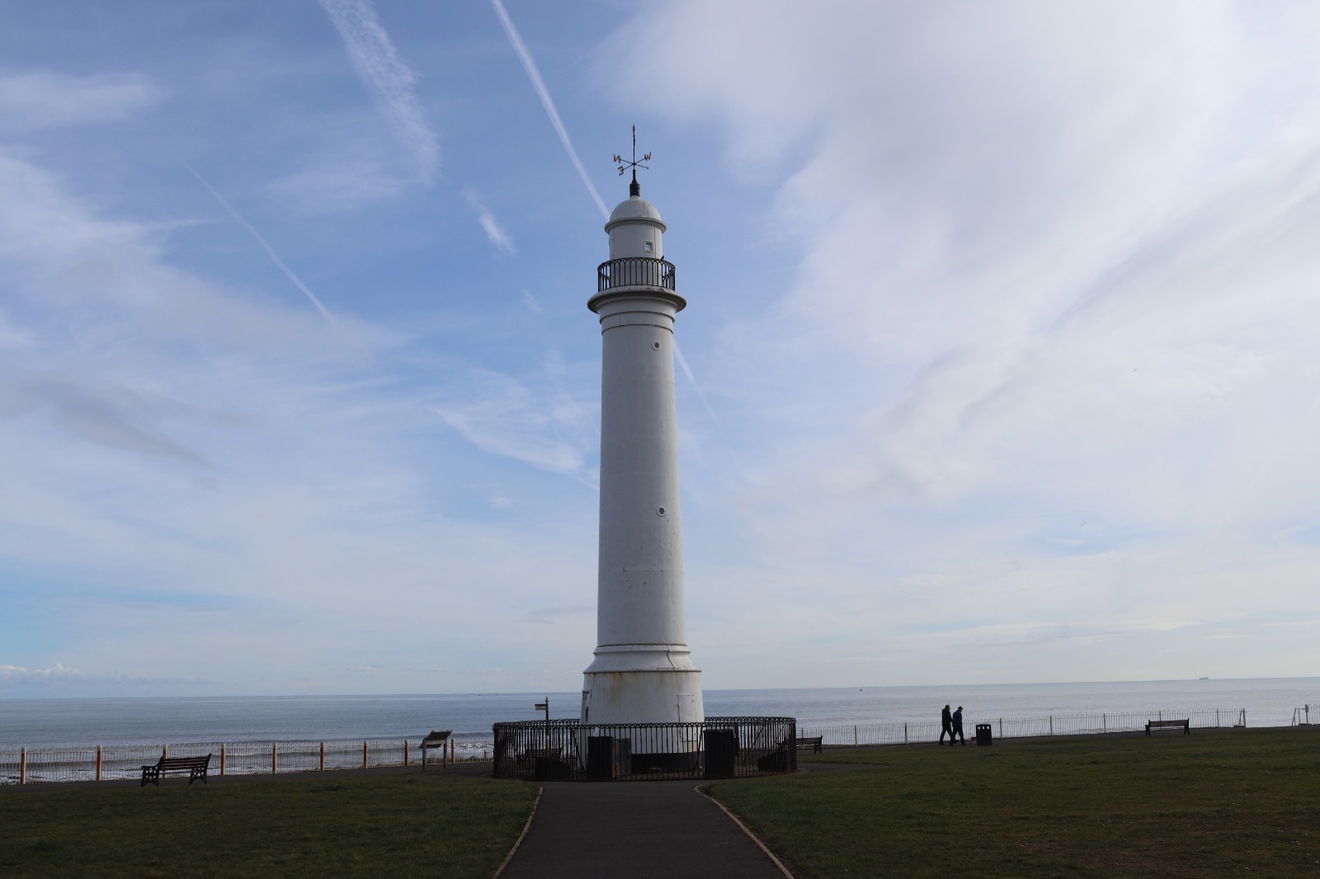 Meik's Lighthouse is around 15m (50 feet) tall and has a cylindrical base. The tower itself is made of cast iron plates, which are riveted together, and painted white. The lantern room which sits above the tower with a painted black balustrade, is topped by a cast iron dome. The lighthouse was designed in the style of a classical Tuscan column which wraps around an intricate cast iron staircase, which is itself wrapped around an internal column.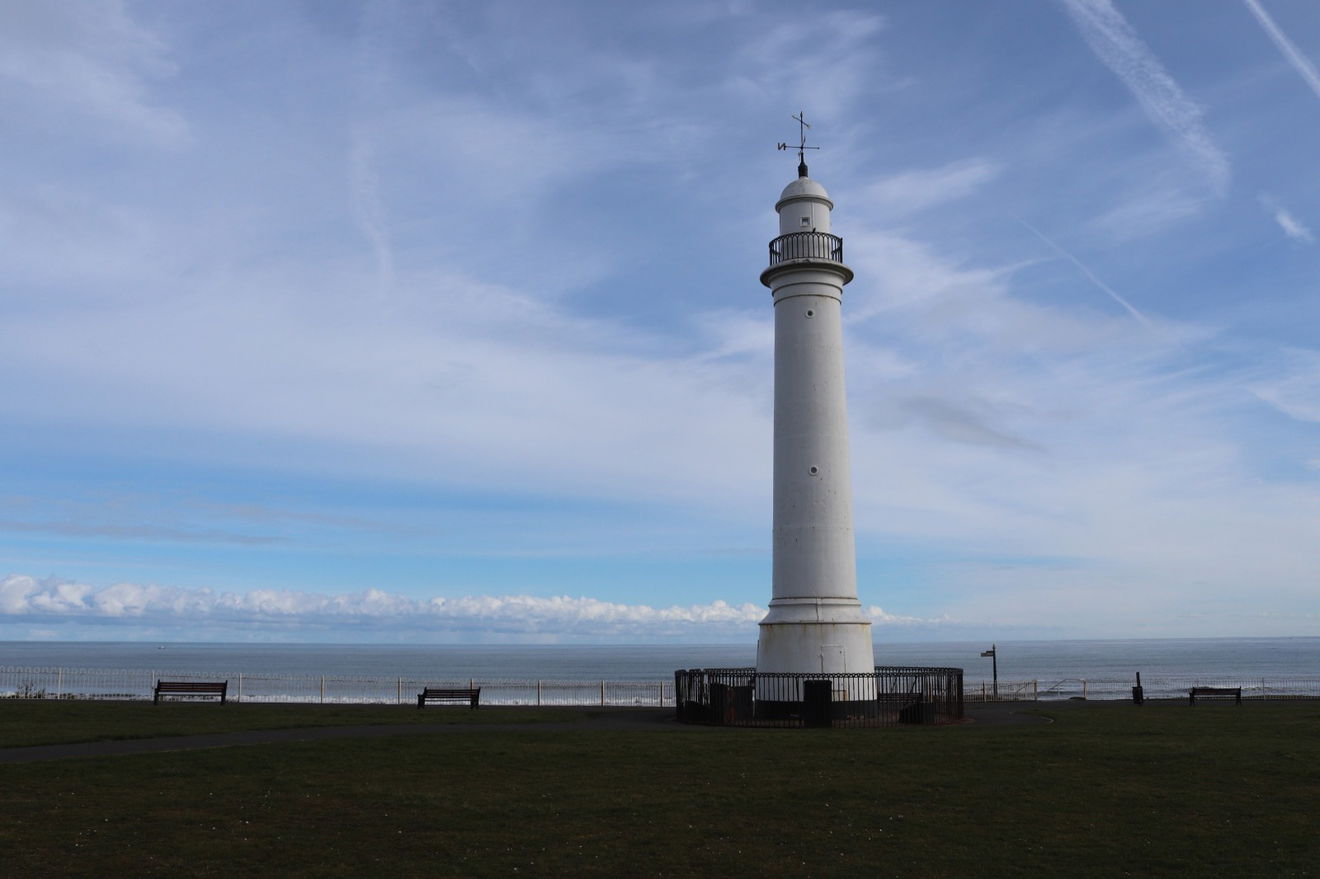 The lighthouse was originally equipped with a fixed white light, which shone for 3 miles (4.8 km). The light was powered by a kerosene lamp but with the advent of new technology, in 1903, the lighthouse was converted to use an electric lamp. Further advances led to the lighthouse becoming automated in 1973 and controlled from a central station.
Meik's Lighthouse is one of only a few surviving cast iron lighthouses in the United Kingdom. It is a Grade II* listed building, which means it is considered to be of special architectural or historic interest.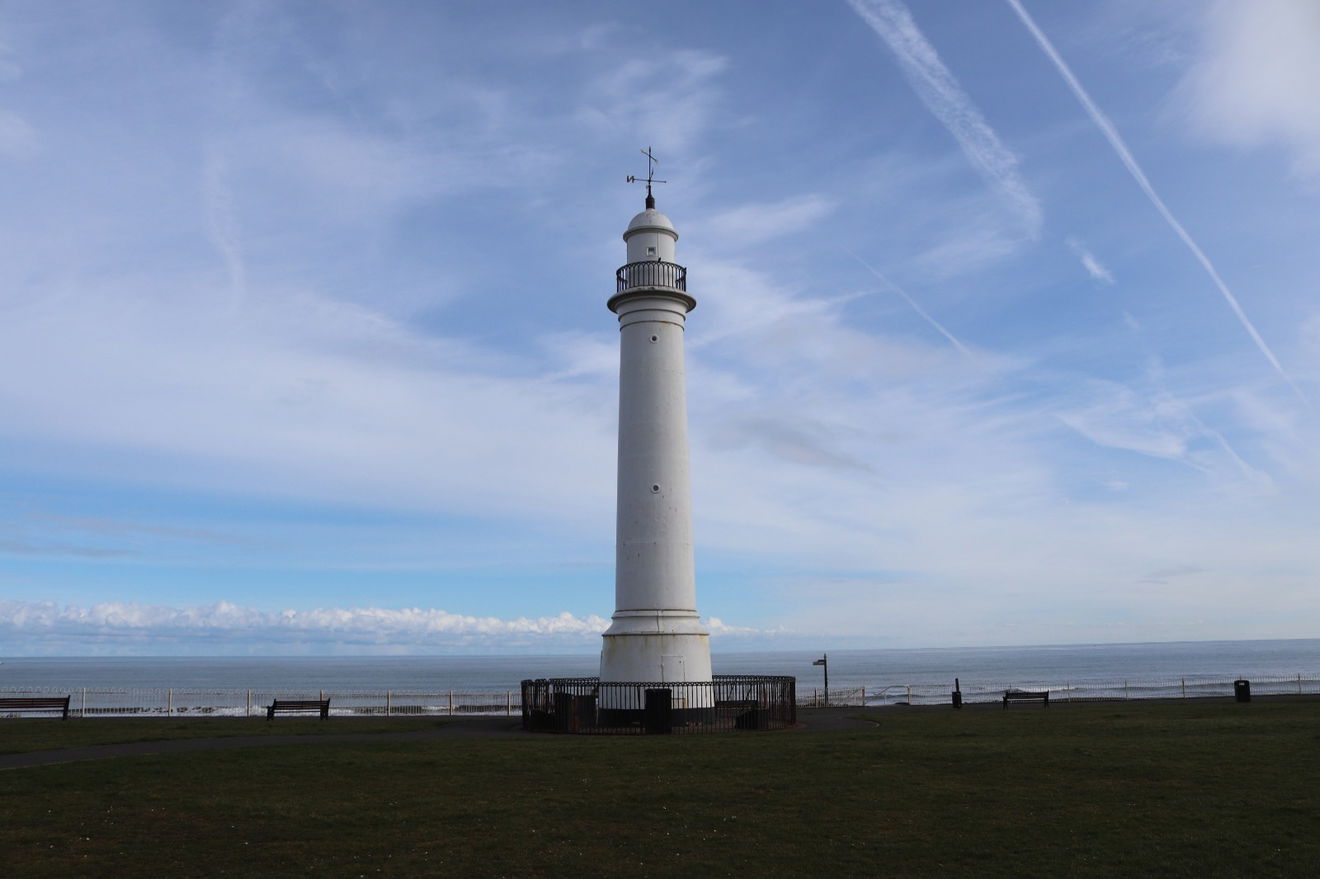 Thomas Meik can be considered a peer of famous names such as Robert Stephenson and Isambard Kingdom Brunel, and delivered a large number of projects which helped to make Sunderland one of the world's major ports. Indeed, the company which he founded after leaving his post is still in operating today (though due to multiple buy outs it goes by a different name) and has had a hand in projects such as the Channel Tunnel Rail Link and the Severn Crossing.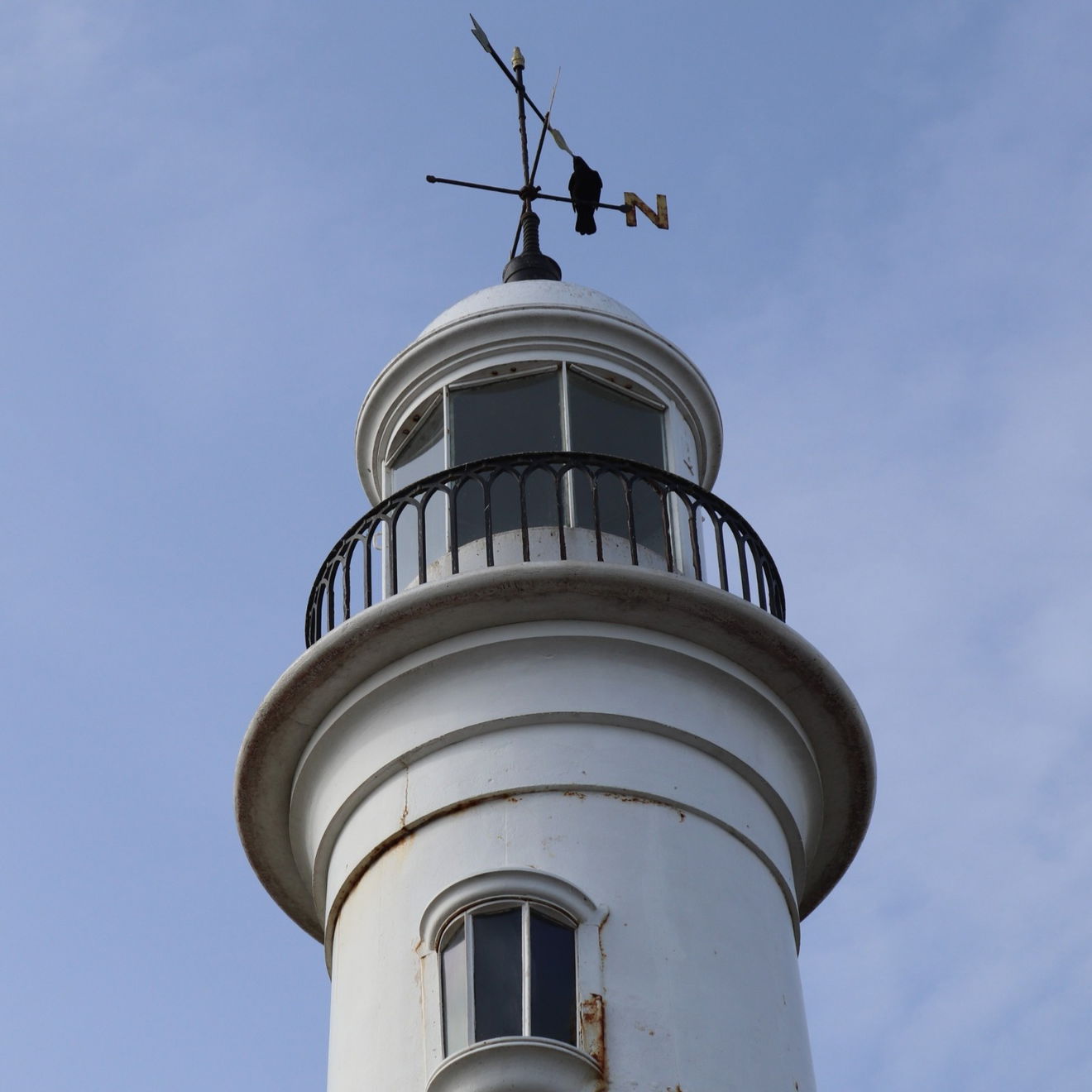 Meik's Lighthouse is now a popular tourist attraction and though not in its original position, it still allows visitors to enjoy panoramic views of the River Wear and the surrounding area.
How To Find Meik's Lighthouse
Where To Park For Meik's Lighthouse?
Show Parking On Google Maps
Lat / Long
54.934872, 54.934872
What three words
There is a pay to park car park on Dykelands Road. You can park for 3 hours during opening hours at the Morrisons store on Lowry Road but this is a longer walk to the Lighthouse.
Contributed by Andrew Gardner
I love being outdoors, in nature, and experiencing the relaxation it brings. Wandering through the northern countryside seeing unexpected buildings, historic places and occasionally surprised wildlife is one of life's great pleasures.
More Places from Andrew
More Places In Sunderland
Find more fabulous places in Sunderland, Tyne And Wear and if you know of a place we haven't listed, then let us know.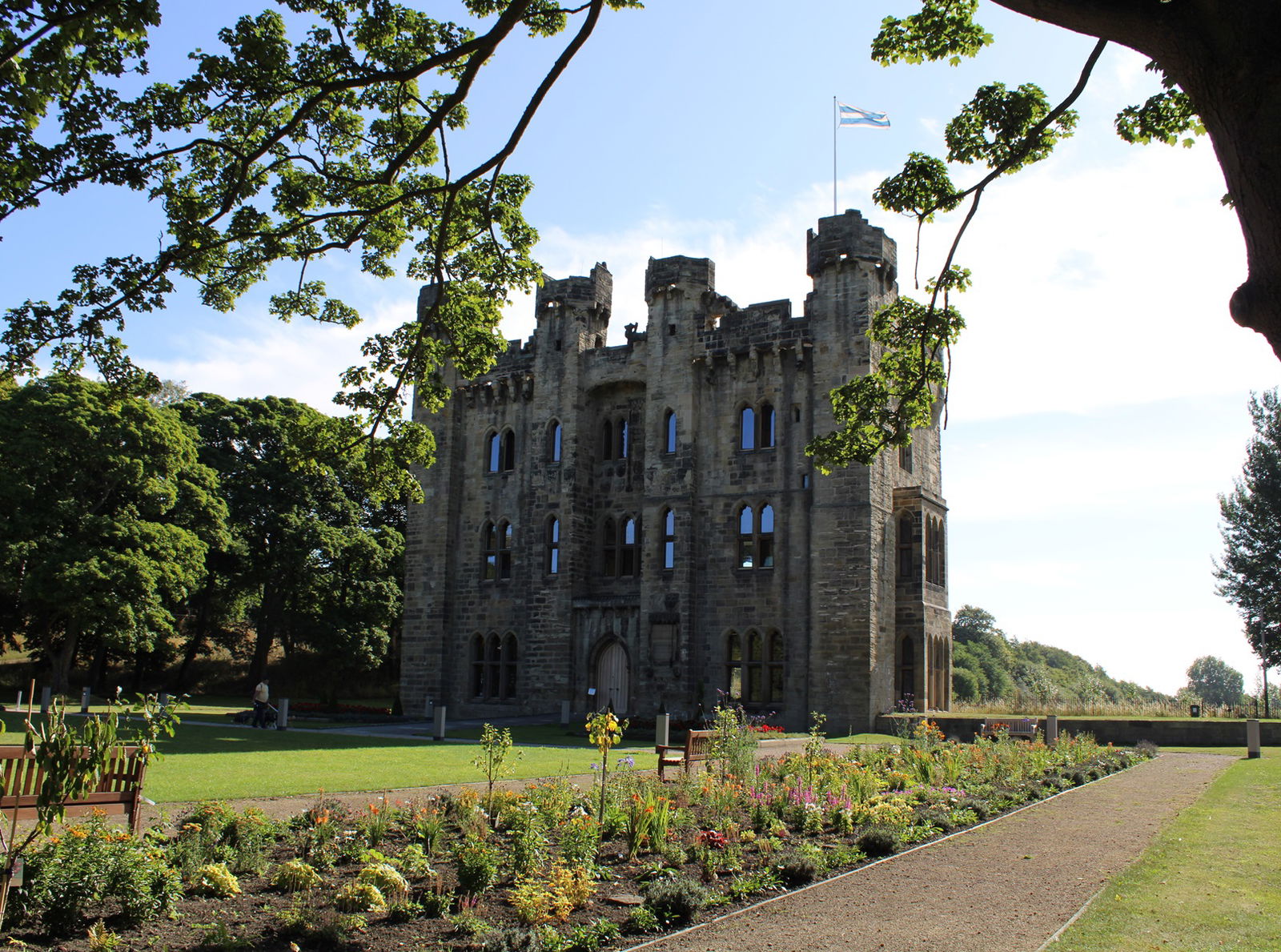 Hylton Castle
Castle
Sunderland
Tyne And Wear
14th century gatehouse tower built by Sir William Hylton.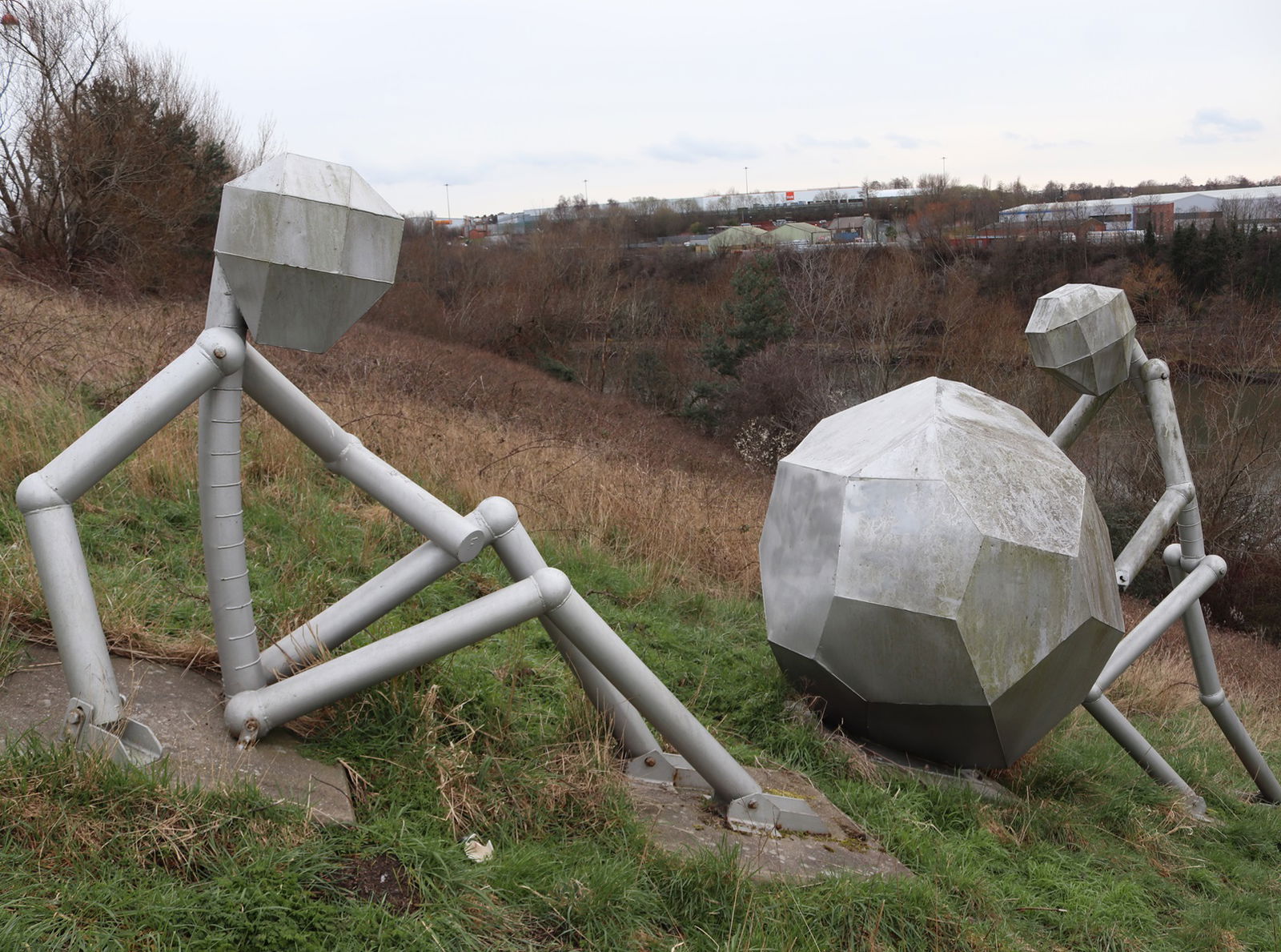 Men Of Steel
Art
Sunderland
Tyne And Wear
Four sculptures outside the Stadium Of Light that commemorate the city's industrial past.
Fulwell Lime Kilns
Lime Kiln
Sunderland
Tyne And Wear
Old lime kilns at Fulwell, now a fancy backdrop for a car showroom.
More Lighthouses
So this lighthouse wasn't enough and you want more? Don't worry we have you covered.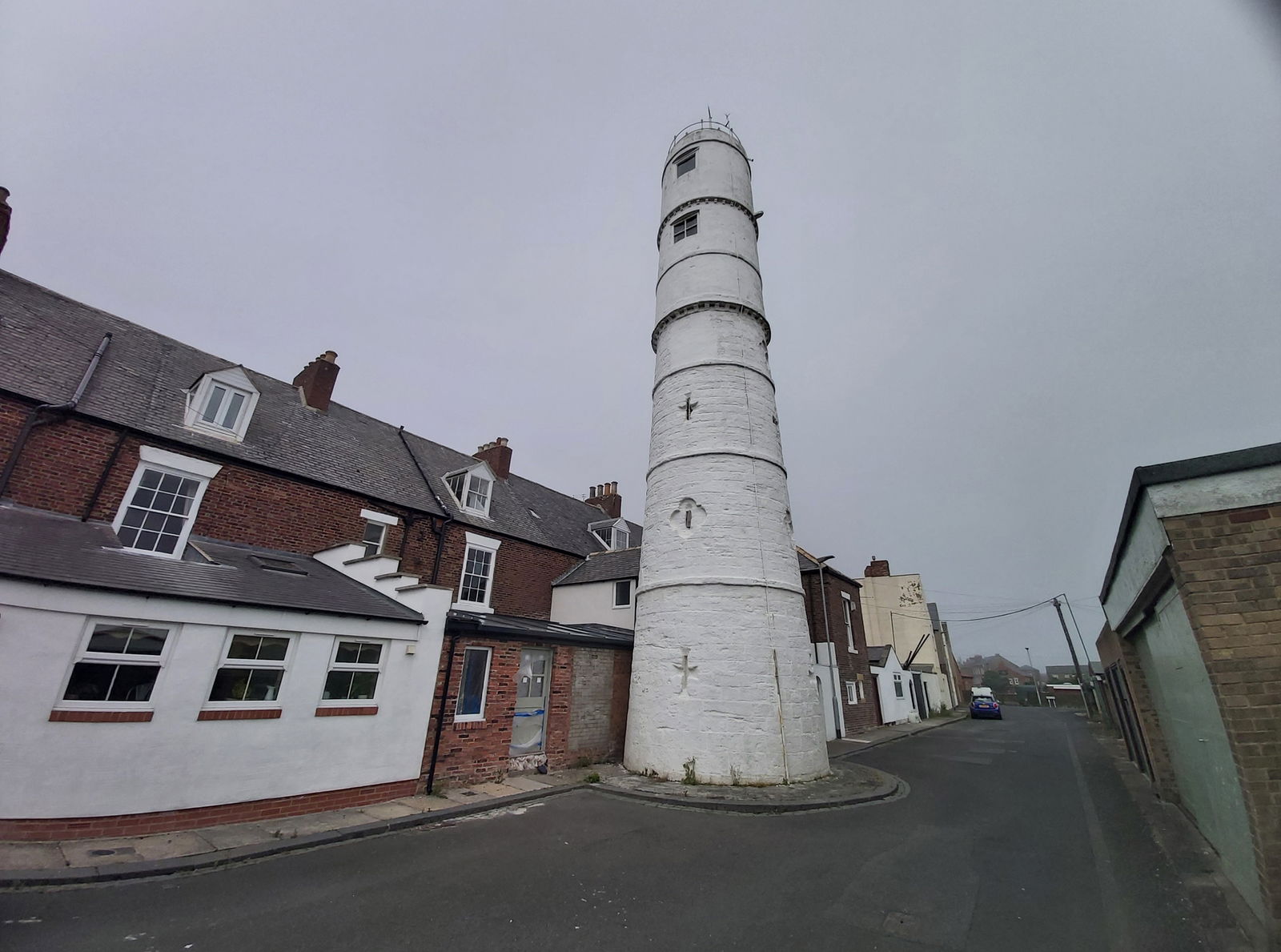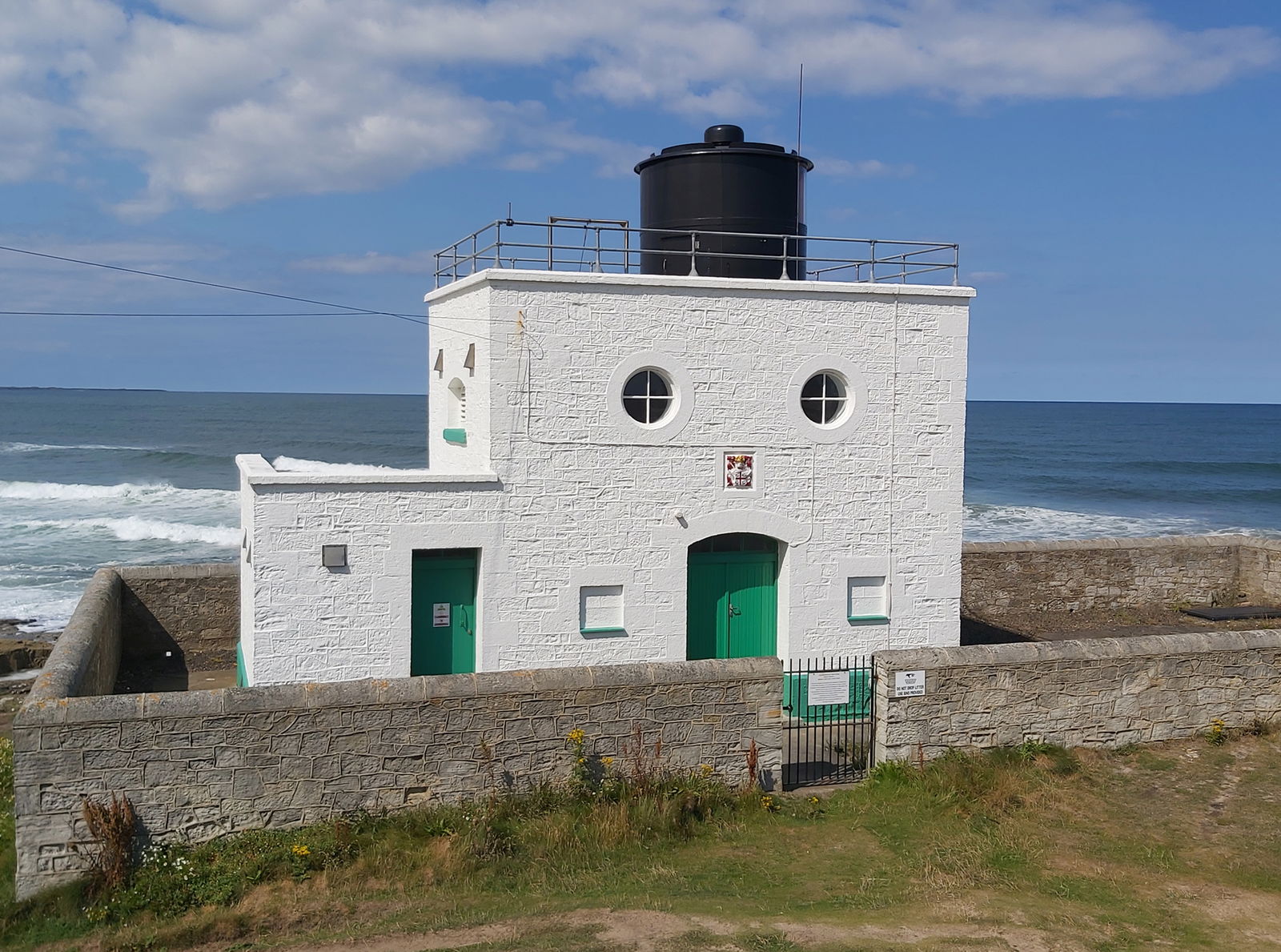 Bamburgh Lighthouse
Lighthouse
Bamburgh
Northumberland
The original 1910 building with the new lantern on its roof.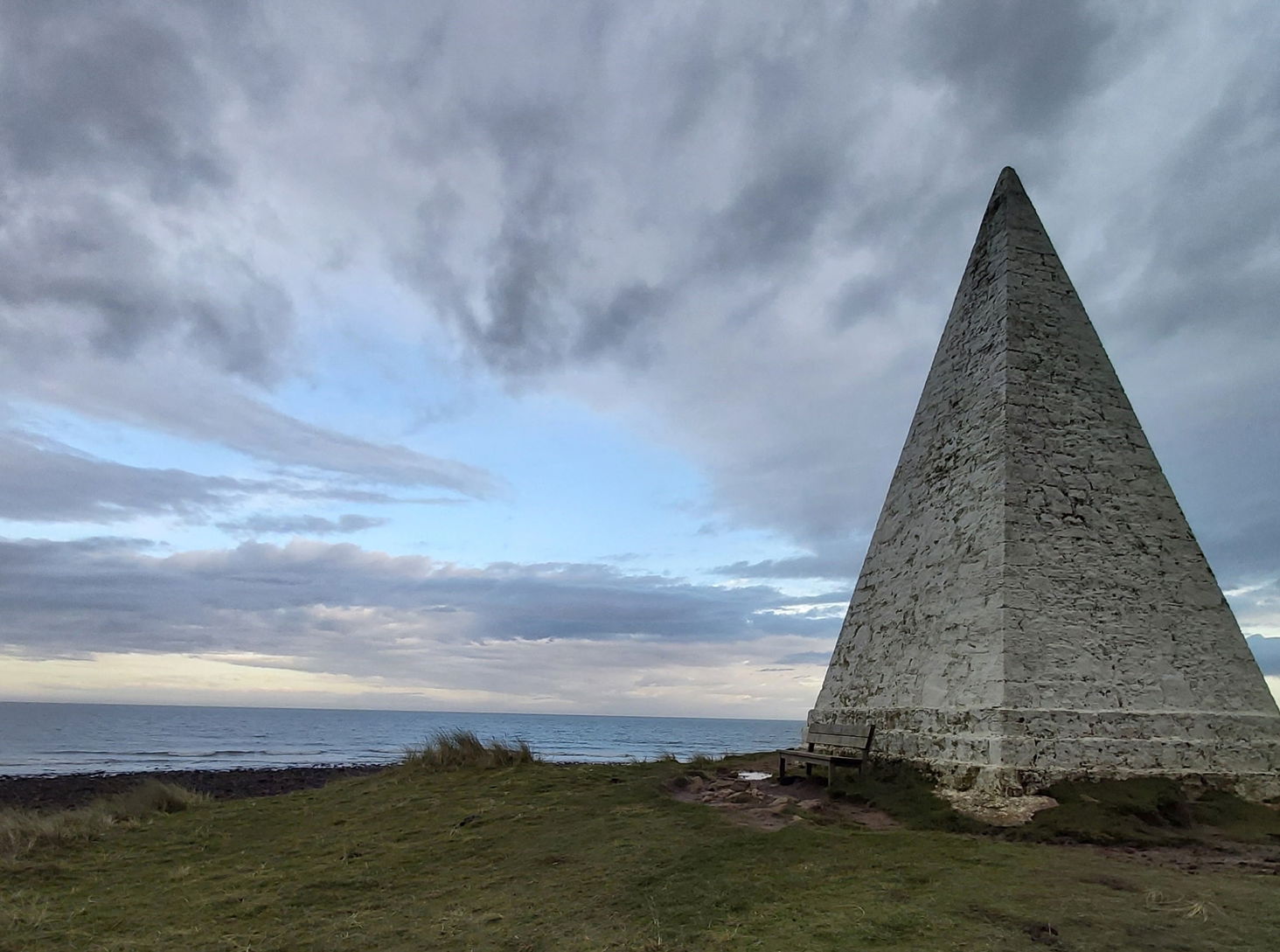 Emmanuel Head Daymark
Lighthouse
Holy Island
Northumberland
A white pyramid daymark on the north east Emmanuel Head of Holy Island.
Find Us On Facebook
We post all our new places daily on our Facebook Groups page, so join the group today and be notified when we add a new place.
Join Our Facebook Group