Newcastle Cathedral
Religious Place
Newcastle City Centre
Tyne And Wear
Newcastle Cathedral
Religious Place In Newcastle City Centre, Tyne And Wear
Cathedral of Newcastle upon Tyne, originally built in 1091.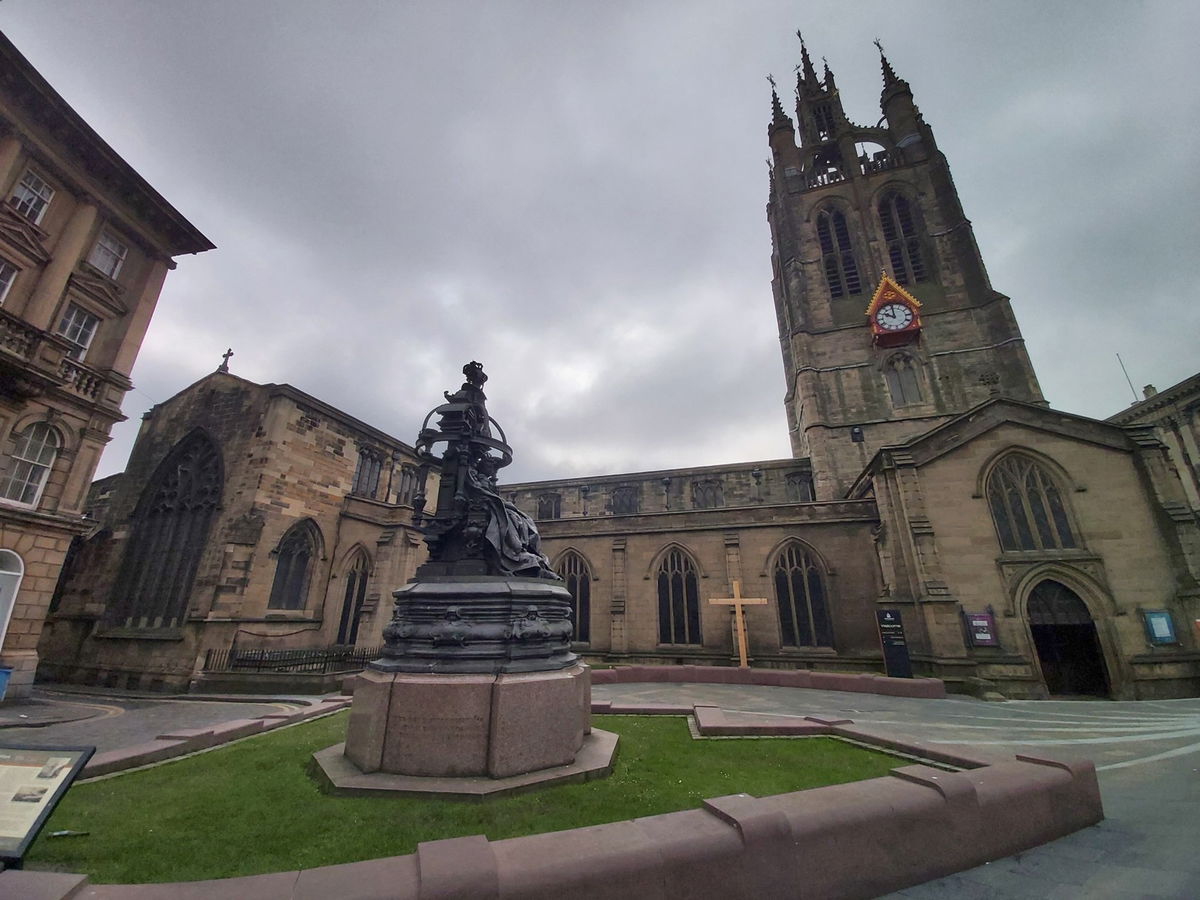 Newcastle Cathedral (formerly The Cathedral Church of St Nicholas), was originally built in 1091. You might have heard of St Nicholas before - yes he is the chap with the beard who comes down your chimney - it's Santa Claus. He is also the patron saint of children and mariners (and lovers and pawnbrokers, but that's another story).
The original building was destroyed in a fire in 1216, so the current building dates from about 1350. It was heavily restored in 1777 and became a cathedral in 1882, when Newcastle got city status.
There is so much to see inside the cathedral, it's hard to know where to start.
There is the stunning alabaster pulpit carved by Newcastle mason Robert Beall in the 1800s; the beautiful organ once used by concerto composer Charles Avison in the 1730s; a highly impressive marble monument to Lord Collingwood and a whole host of other amazing carvings, stained glass windows and architecture - there is lots of info online if you want to know more.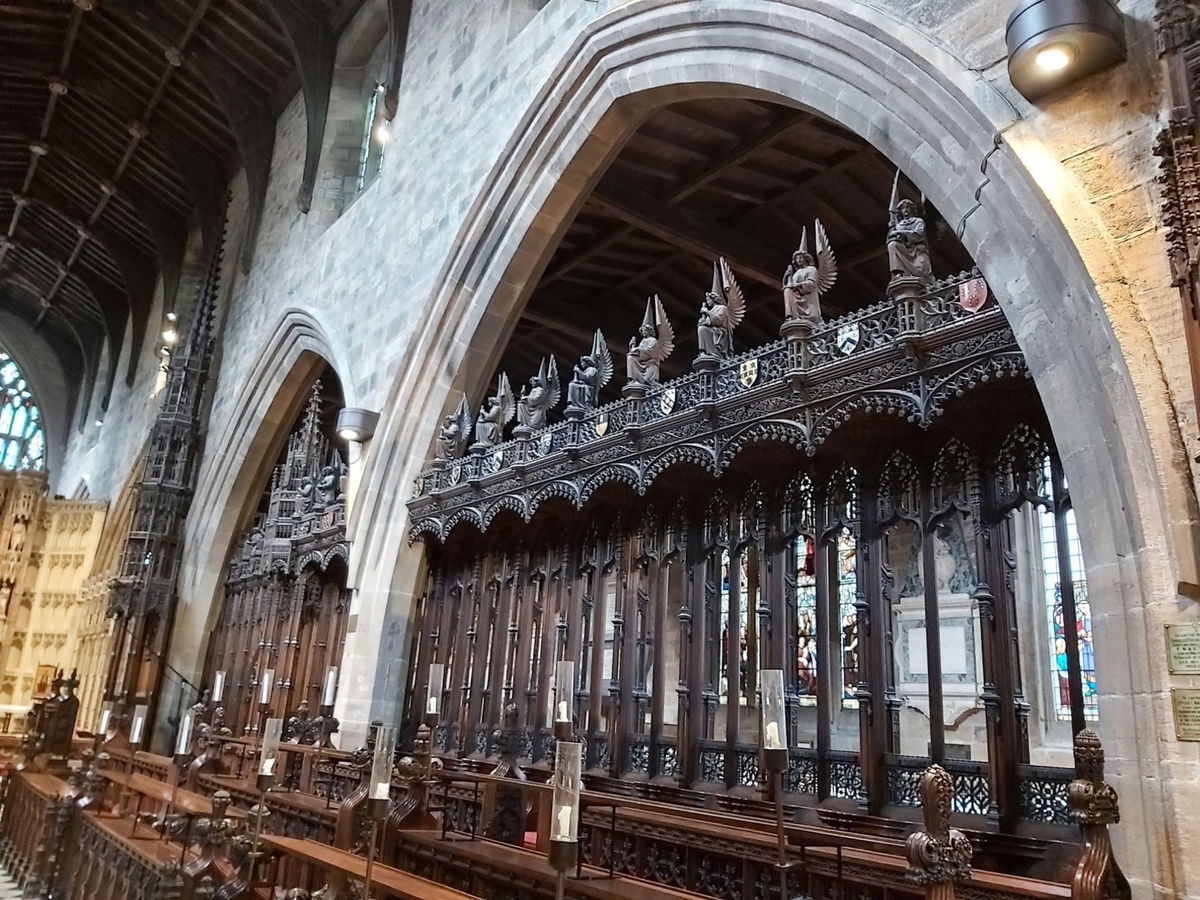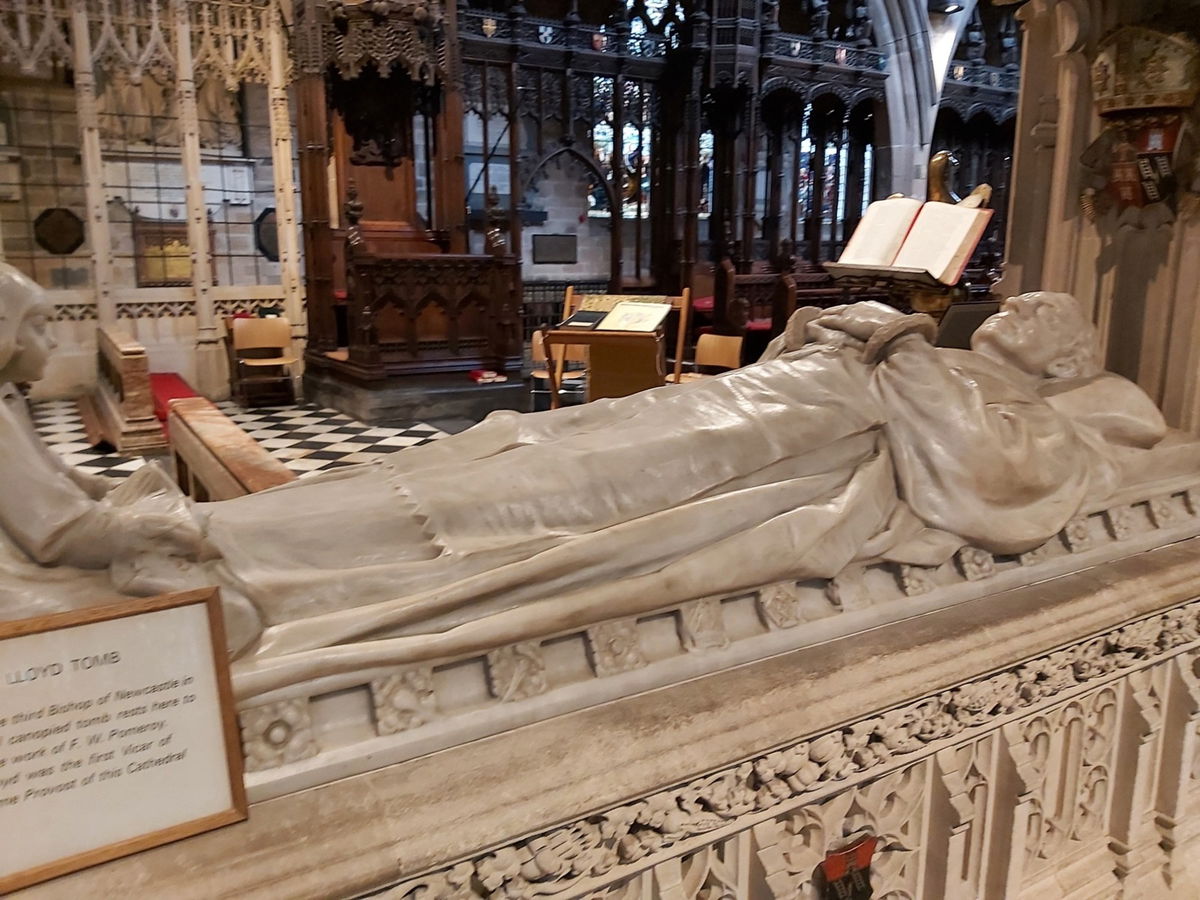 The Cathedral has an unusual lantern spire which is rarely seen outside of Scotland. It was constructed in 1448 and was originally used as a navigational aid for ships sailing up the Tyne. It was paid for by local philanthropists, including Robert Rhodes and his wife Alice, and their coat of arms can be seen on the cathedral font.
During the English Civil War in 1644, 30,000 Scots invaded Newcastle. They were intending to attack the cathedral by cannon fire, however, the mayor at the time Sir John Marlay ordered all Scottish prisoners into the tower and saved it from being destroyed.
The tower did suffer some damage later, however, when work was undertaken in the street outside the cathedral in the 1860s. The tower began to crack and tilt, so two buttresses were added for support. It has since settled, however, the ornate wooden font cover suspended from the tower no longer hangs in line with the font. (You can see this in the pic above).
All of this talk of the tower - so, what's it like to go up?
The tour takes around one hour and when I booked my ticket, there were various instructions to read including 'no bulky bags', 'no high heels' etc which you might expect. However, there was one bit I found alarming, which is that parts of the staircase are no wider than 35cm. So it's a bit of a squeeze in places, particularly near the top.
My guide Colin was fantastic - really knowledgeable and answered any questions we had. He also provided us with a hard hat which was definitely needed in the confined spaces.
There are 167 steps up to the top and you get a rest in the bell ringing room about half way up. After a little breather and after resisting temptation to ring one of the bells, it's back up the staircase. It becomes increasingly narrow, however, it's only a few minutes to the top and you are treated to amazing 360 degree views of Newcastle. It feels very safe at the top despite being 59m off the ground, but mind your head on the low beams. We got around 20 minutes for photos and you can see as far as Weardale on a clear day. I definitely recommend a Lantern Tower tour if you can. You can book through the cathedral website here: Newcastle Cathedral.
How To Find Newcastle Cathedral
Where To Park For Newcastle Cathedral?
Show Parking On Google Maps
Lat / Long
54.970232, 54.970232
What three words
Parking is available at Dean Street Car Park. NE1 1PG.
Contributed by Sandra Clemens
I love the great outdoors and have been a National Trust & English Heritage member for years. I also love going off the beaten track and finding places like Sharp's Folly or Rothley Castle which are hidden gems in Northumberland. My favourite recent hike was climbing Red Screes in the Lake District on a whim, not fully grasping how high 776m was. It was still an achievement to conquer a Wainwright walk and I hope to do more one day.
More Places from Sandra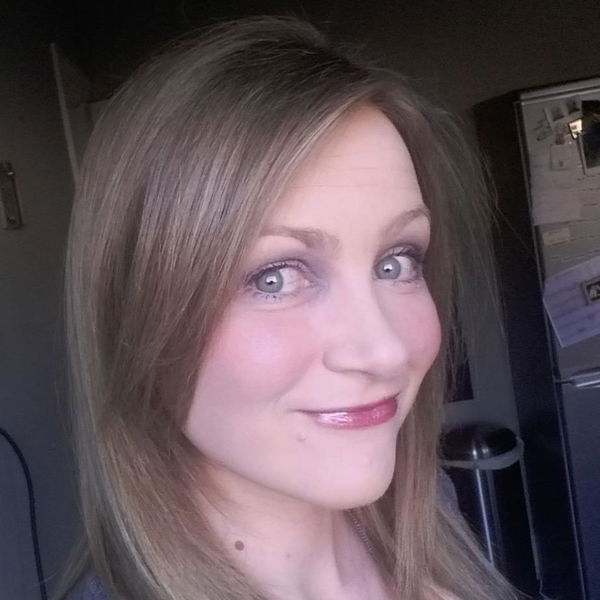 More Places In Newcastle City Centre
Find more fabulous places in Newcastle City Centre, Tyne And Wear and if you know of a place we haven't listed, then let us know.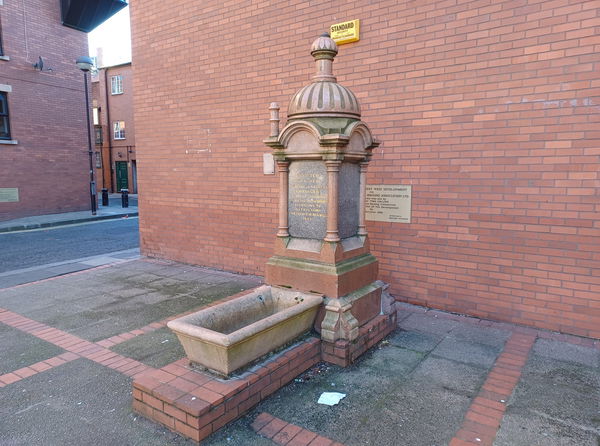 Richard Grainger Memorial Fountain
Fountain
Newcastle City Centre
Tyne And Wear
A memorial fountain dedicated to Richard Grainger, the builder famous for his partnership with architect John Dobson.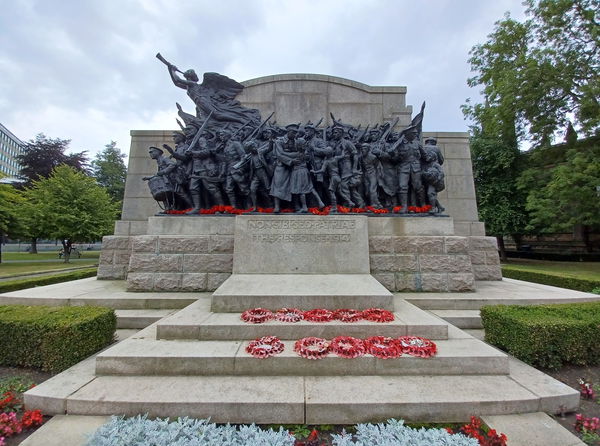 The Response
Statue
Newcastle City Centre
Tyne And Wear
A war memorial to the Northumberland Fusiliers sited on the grounds of St Thomas the Martyr Church at Barras Bridge, depicting the spirit and patriotic confidence that swept the nation at the outset of war in 1914.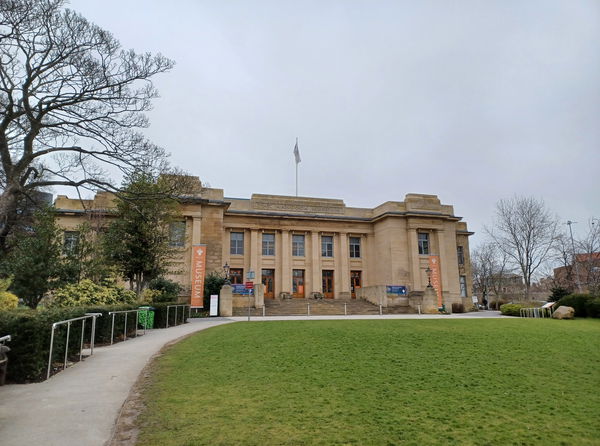 Great North Museum - Hancock
Museum
Newcastle City Centre
Tyne And Wear
A museum of natural history and ancient civilisations in the heart of Newcastle city centre.
More Religious Places
So this religious place wasn't enough and you want more? Don't worry we have you covered.
Shap Abbey
Religious Place
Penrith
Cumbria
Peaceful, ruined 12th century abbey managed by English Heritage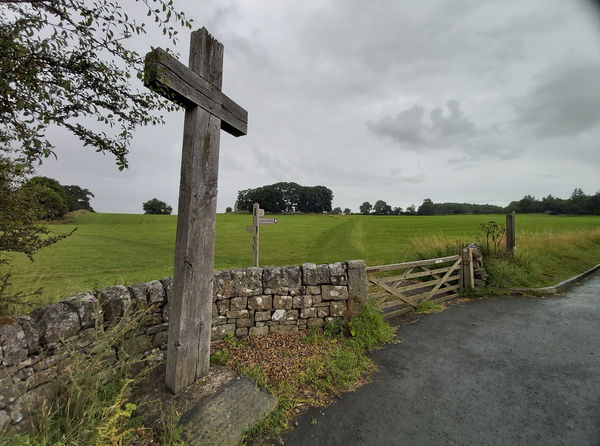 Heavenfield
Religious Place
Hexham
Northumberland
A field, church and wooden cross marking the Battle Of Heavenfield. A skirmish between Northumbrians and the Welsh in 634AD.
The Church of Our Lady
Religious Place
Seaton Valley
Northumberland
A delightful 12th-century church tucked away beside the magnificent Seaton Delaval Hall.
Never Miss A Fabulous Place
If you are afraid of misssing out on all the fabulous places we post, or just want to be the first to know, then sign up to the Fabulous North.
Each week we will email you all the brand new places that we visit.
Sign Up To Alerts
Find Us On Facebook
We post all our new places daily on our Facebook Groups page, so join the group today and be notified when we add a new place.
Join Our Facebook Group