Old St. Helen's Church
Religious Place
Longhorsley
Northumberland
Old St. Helen's Church
Religious Place In Longhorsley, Northumberland
A ruined 18th century church currently being transformed by the local residents into another place for calm and reflection.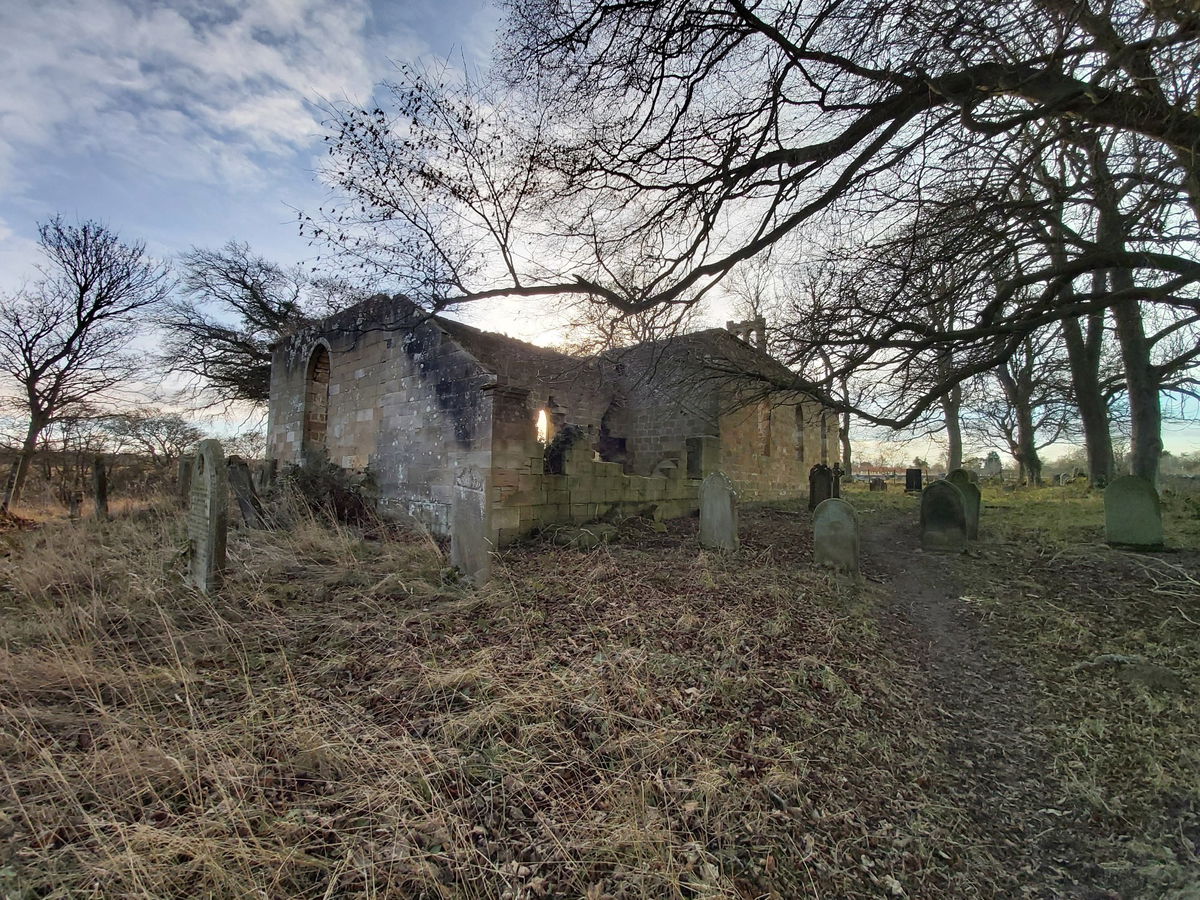 Hidden on the outskirts of Longhorsley village is the ruined Old St. Helen's Church. We spied this from the road poking through the trees and obviously went over to investigate.
This former parish church was in a bit of a sorry state with no roof and slowly being taken over by nature with ivy growing over the walls and weeds carpeting the interior.
The church itself was rebuilt on the foundations of an older church in 1783 which was in turn built on the grounds of a medieval building. It continued to be used as a church until 1966 when a school within the village was converted to a church and the porch of this church was transported and rebuilt on the new church in 1981.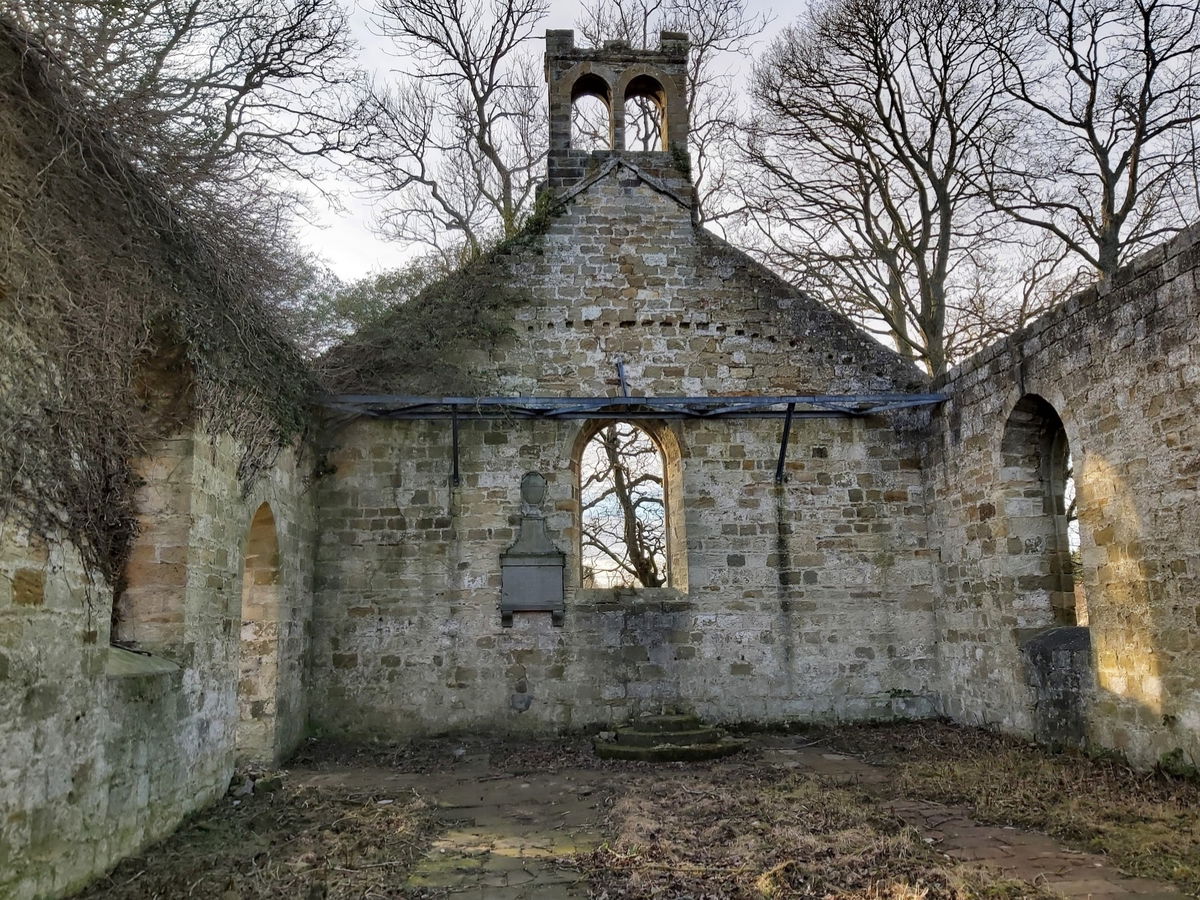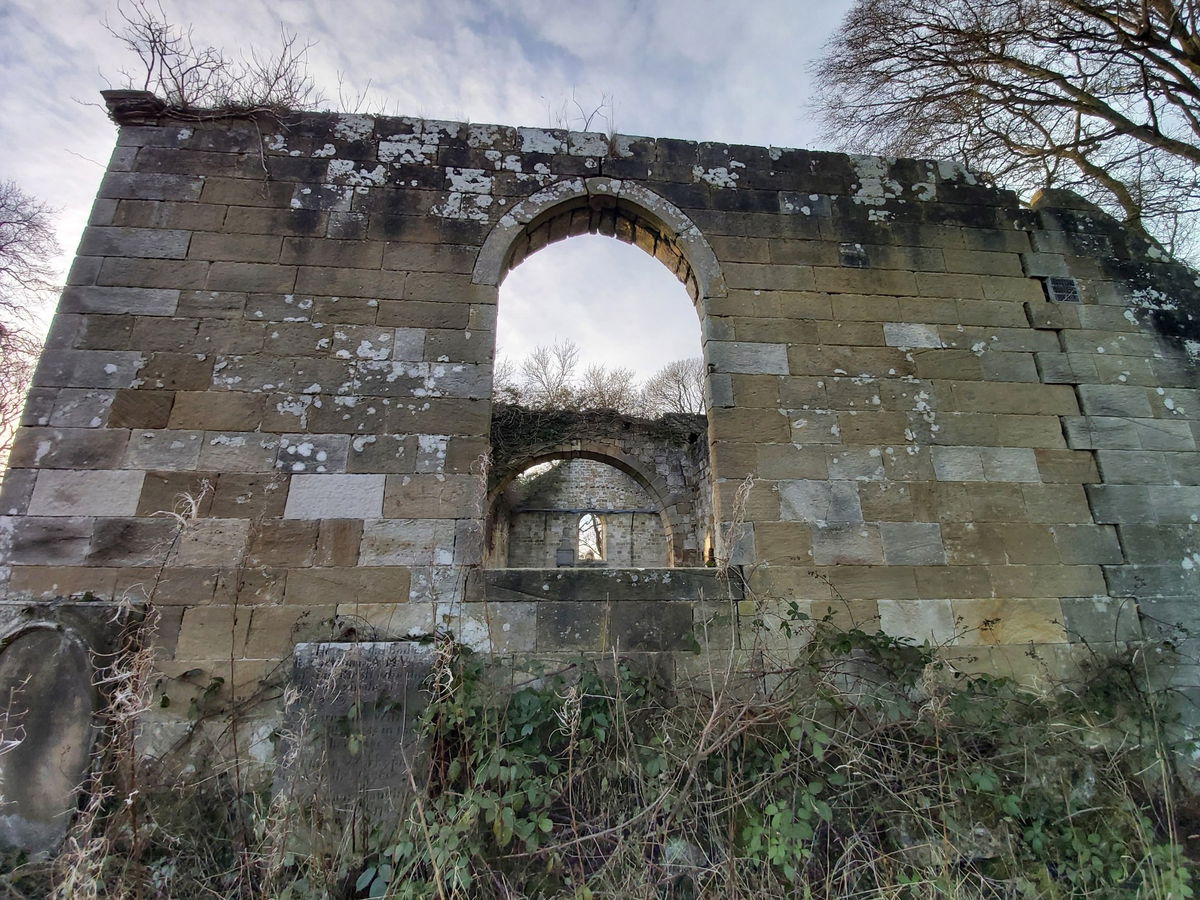 If you have a wander around the grounds you will see plenty of headstones dated way back to the early part of the 18th century. There is also a modern graveyard out front which is still in use.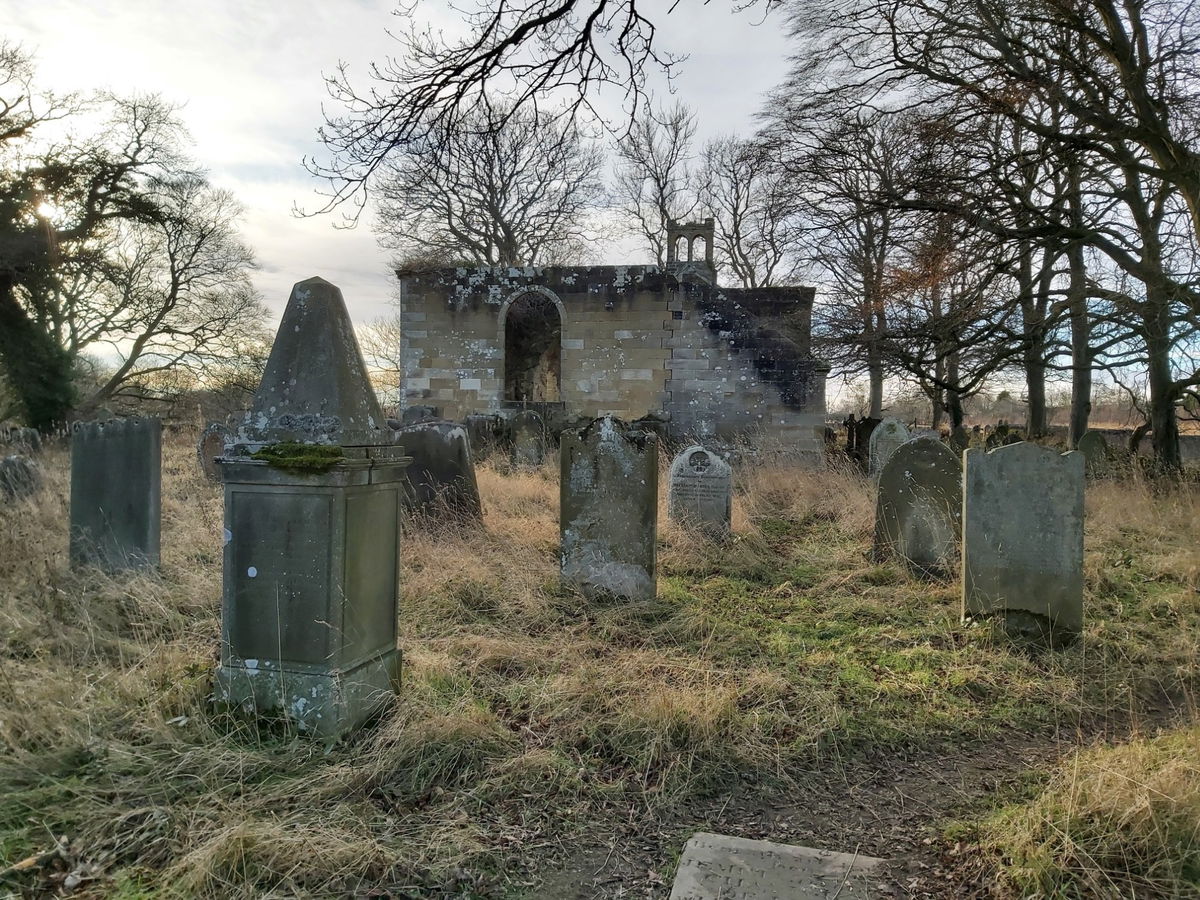 When we initially visited in August 2021 we bumped into a lady who was doing a bit of weeding and she explained to us that the villagers were coming together to spruce up the church to make it into something they could still enjoy.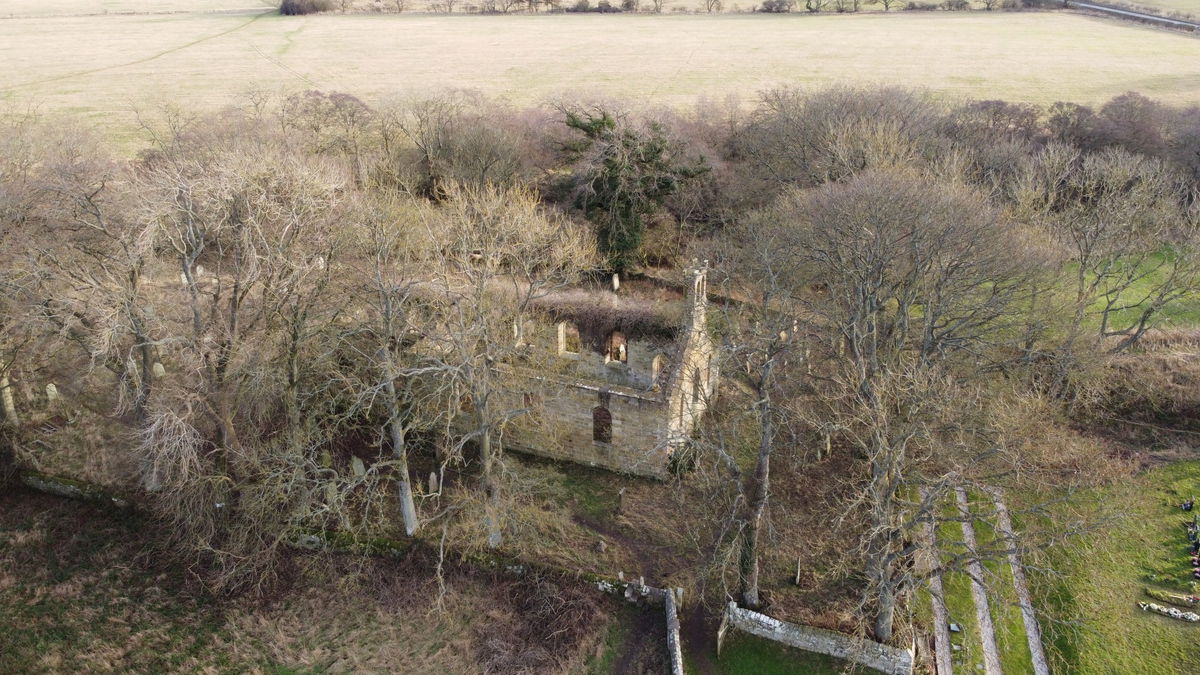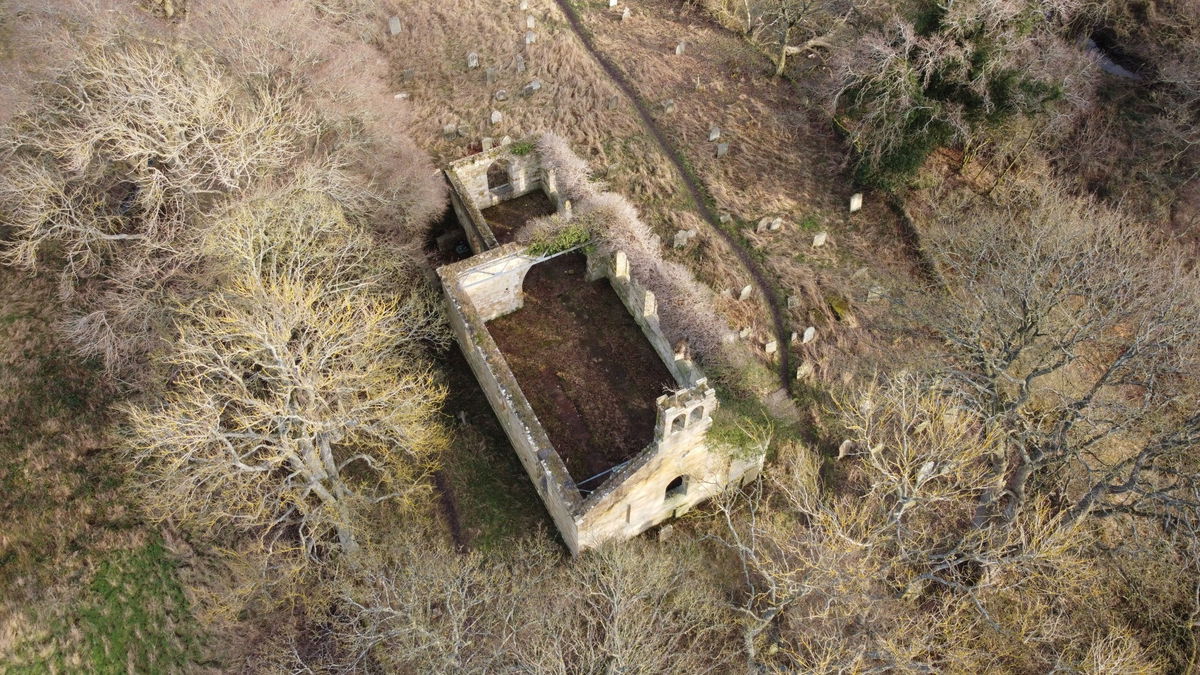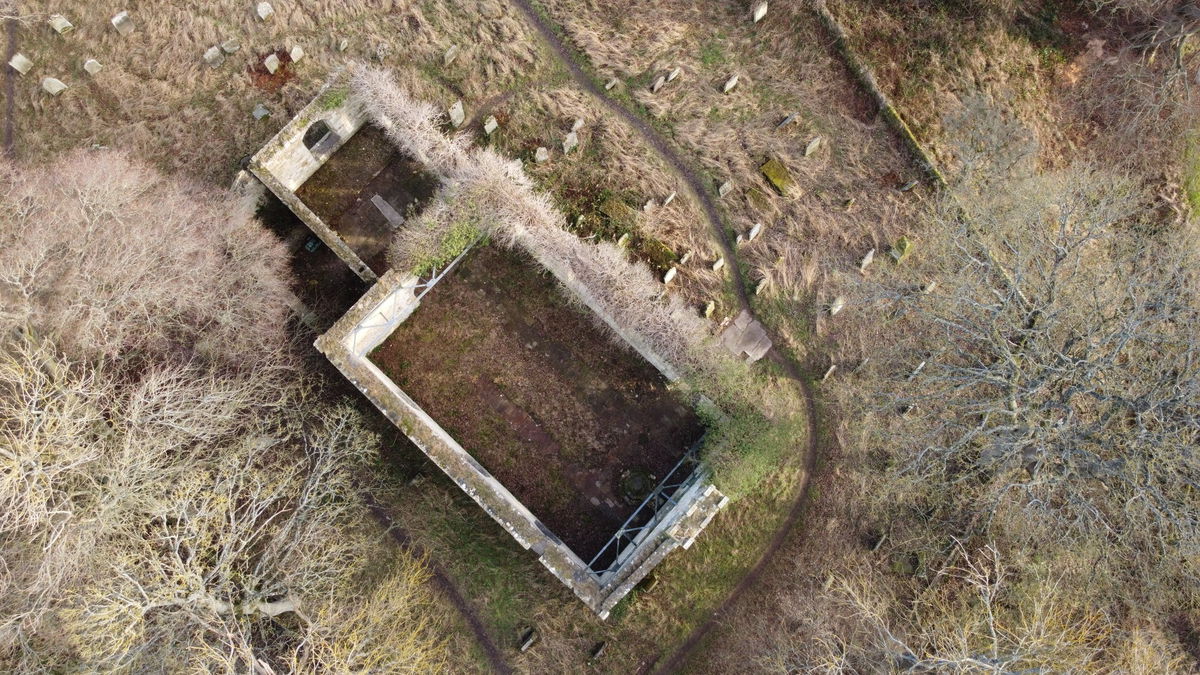 We then spoke to another lovely lady called Penny who was heading up the project and she elucidated their plans, with council permission, of clearing weeds inside the church to create wildflower areas, adding two benches for rest and reflection and also information boards. They have also managed to obtain some funding from the Wingates Wind Farm Community Benefit Fund for the improvements.
We funnily then bumped into Penny in January 2022 by chance as we were taking more photos and she also mentioned the volunteers are hoping to complete the project in March and April 2022.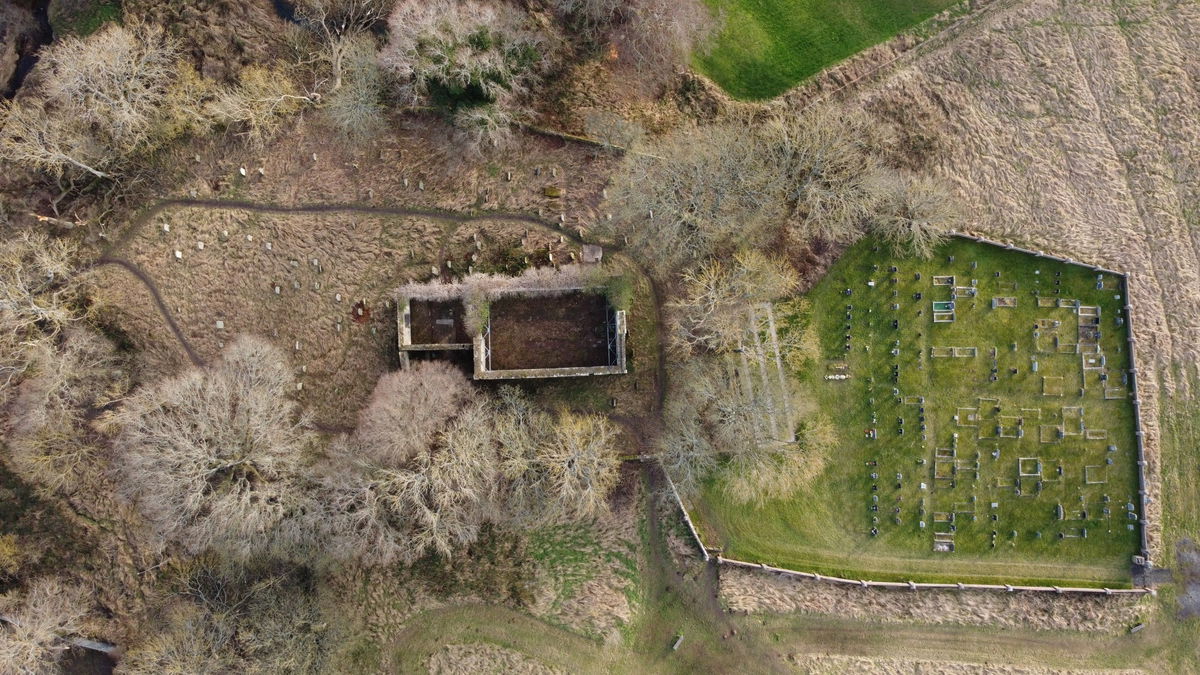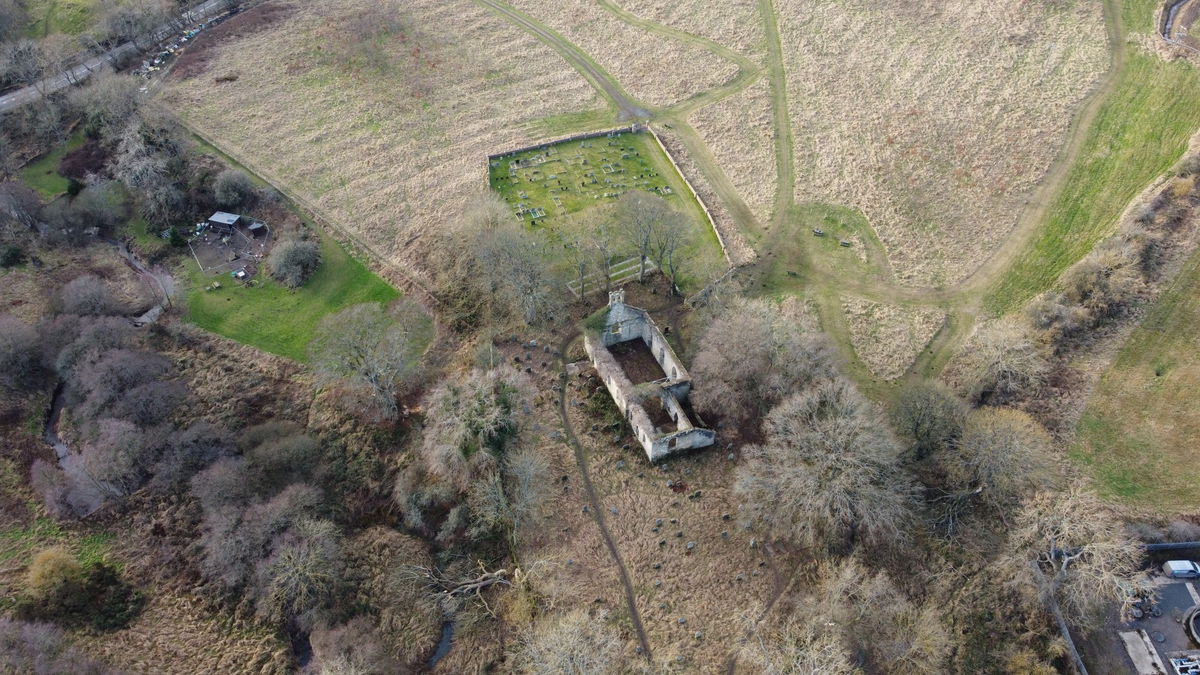 We're looking forward to visiting again when it's all complete.
There is loads more history of the church on the Longhorsley Local History Society website if you fancy it.
And here are some of our photos from our first visit back in August 2021 to show you the difference.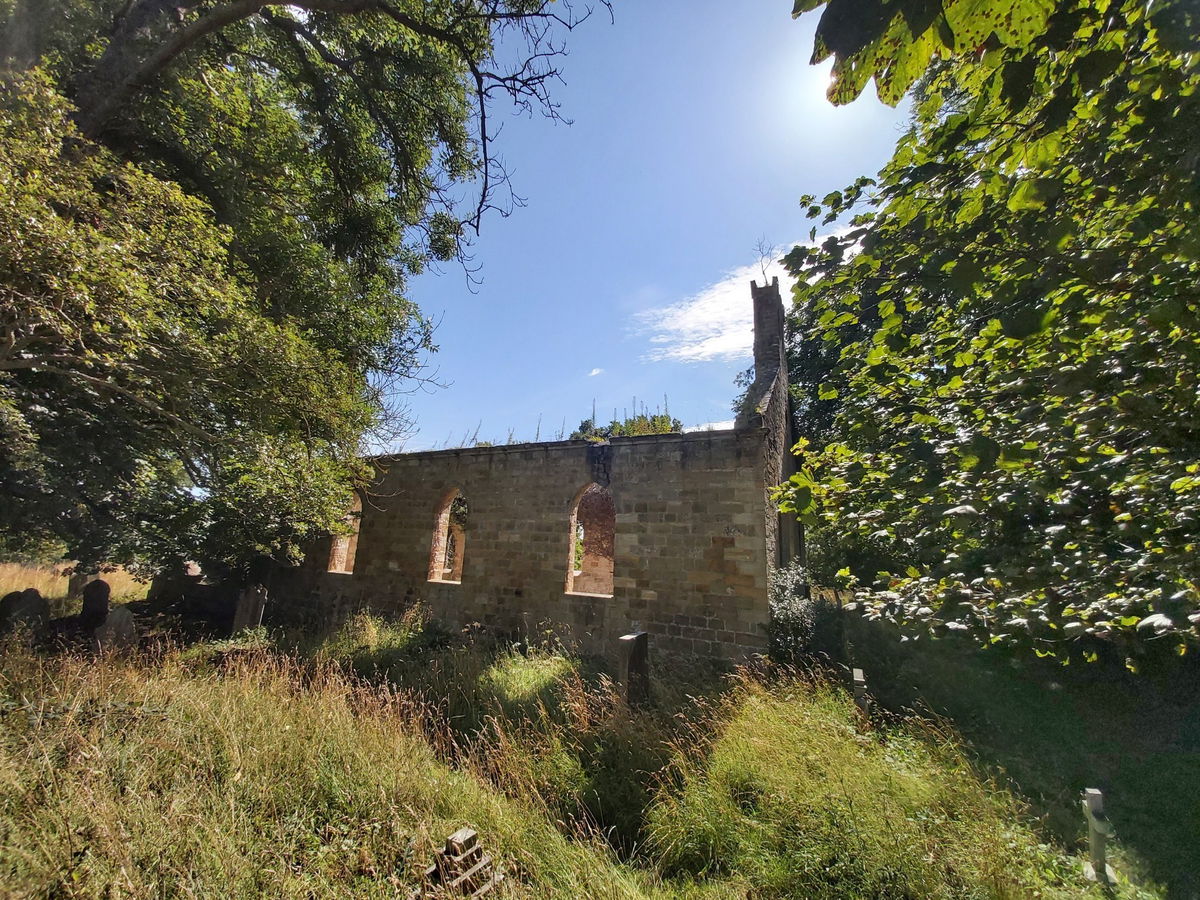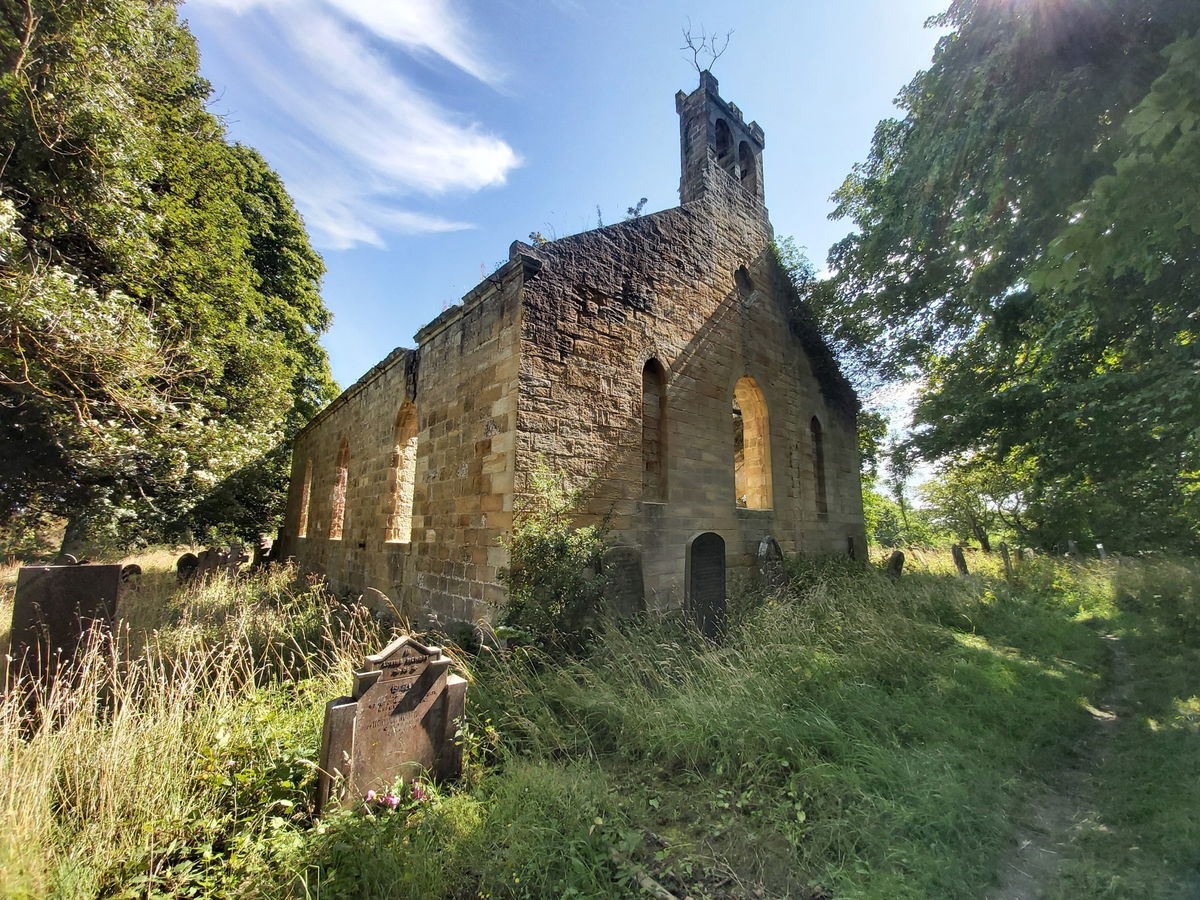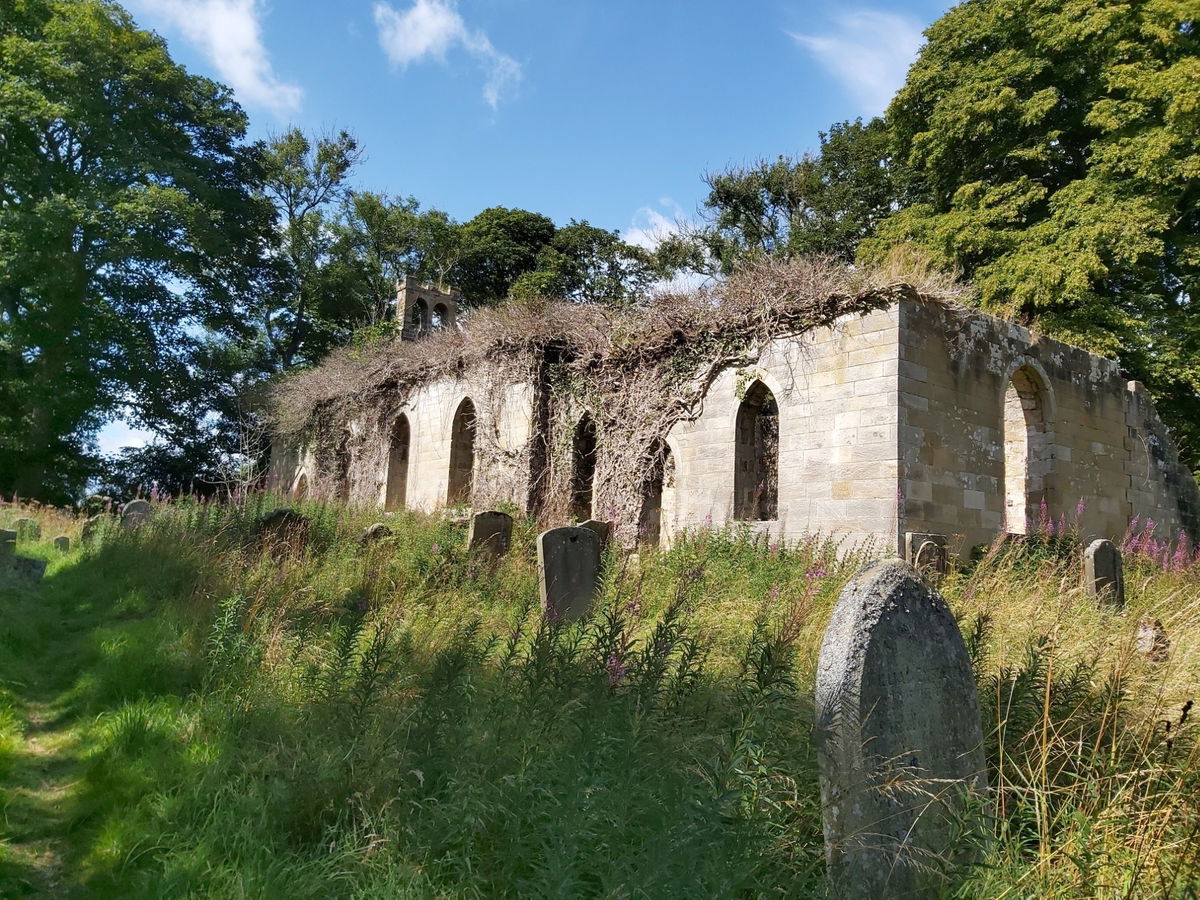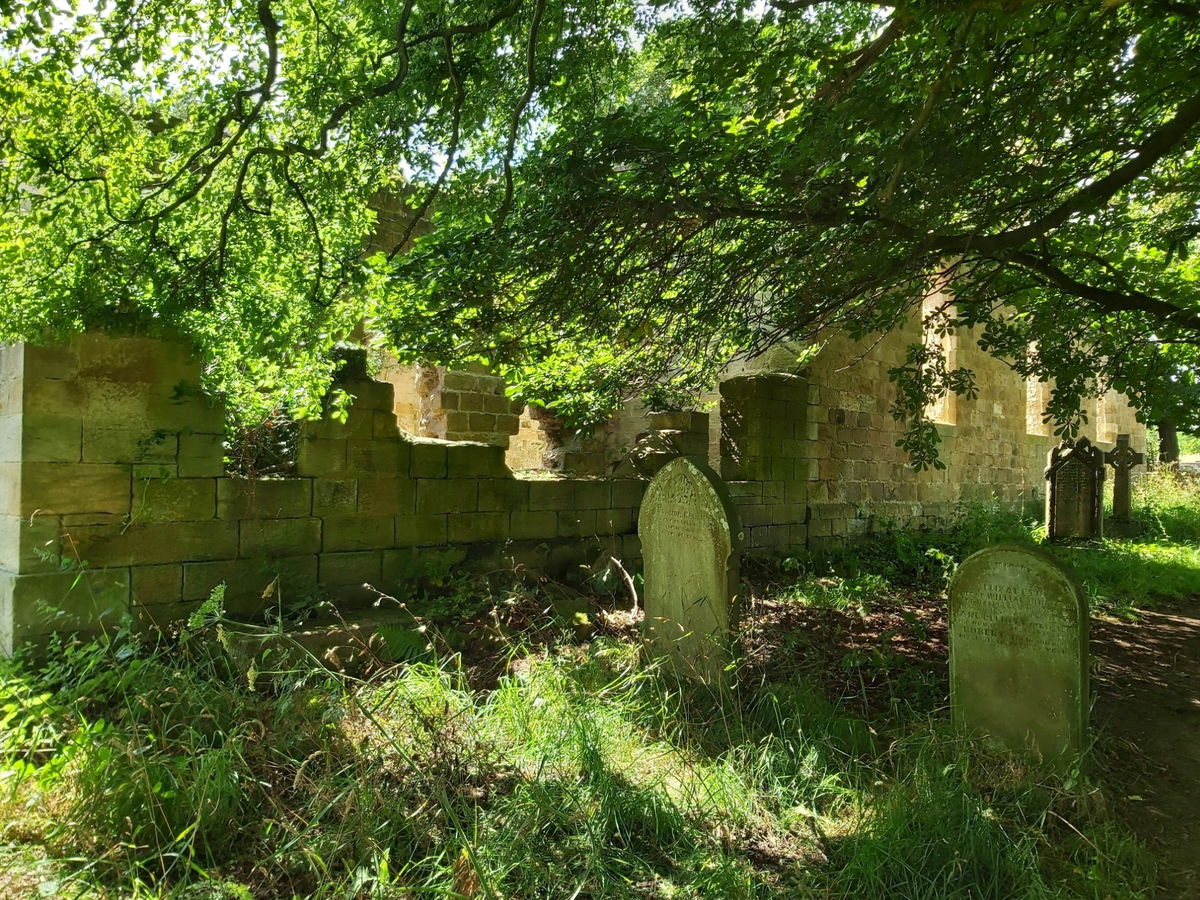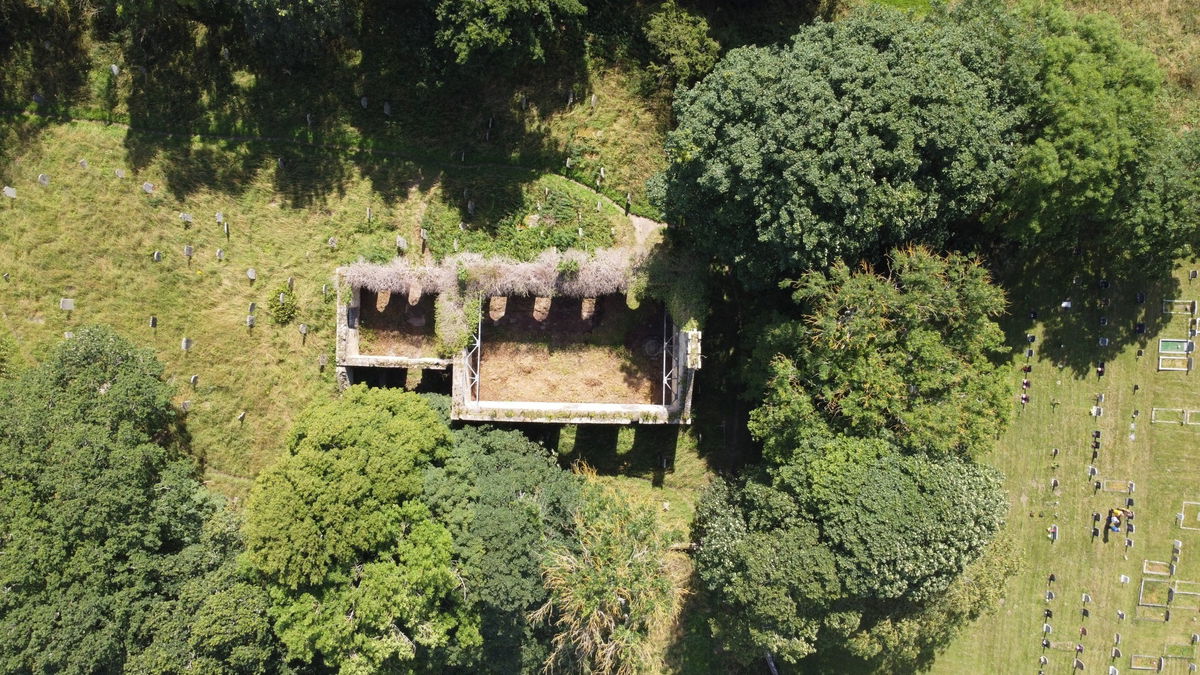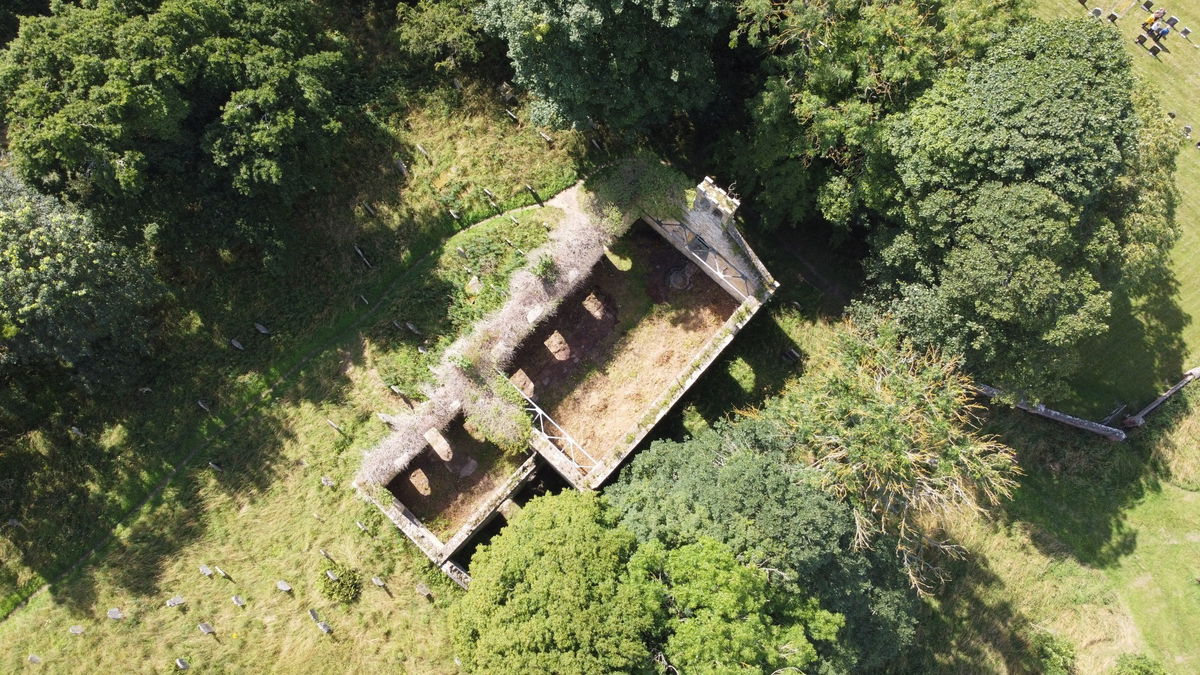 As usual we did a little fly over from Red5 Drone.
Check out these amazing photographs from our Fabulous North friend Tim Watkinson.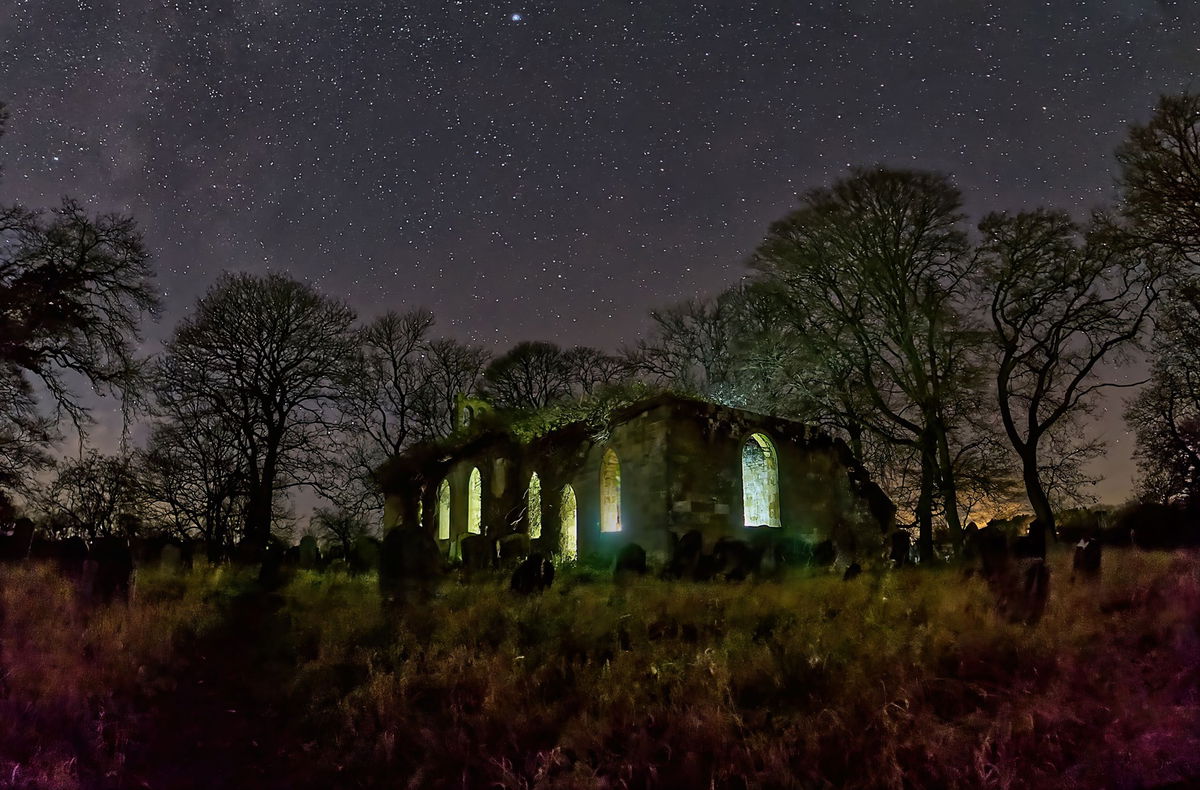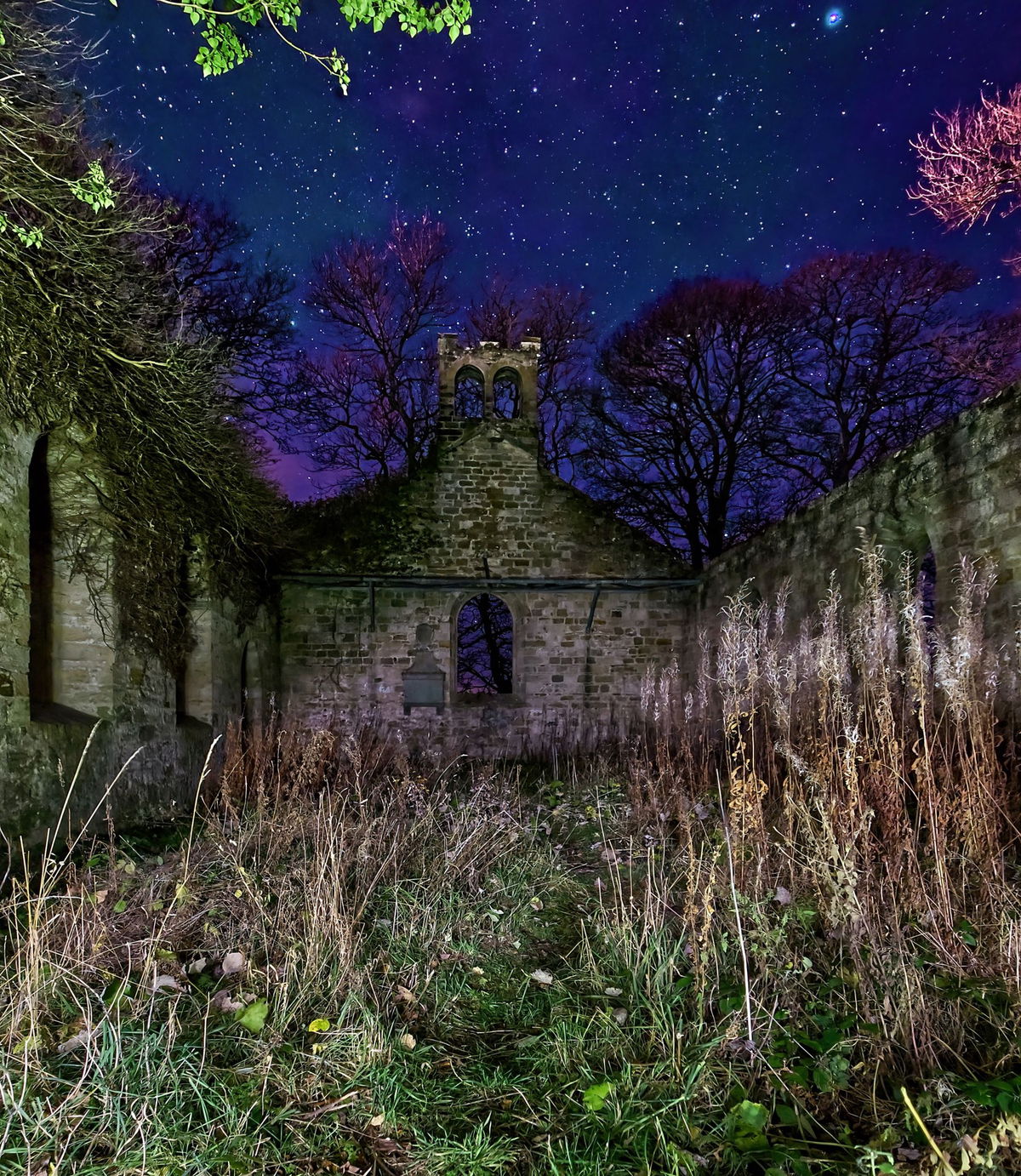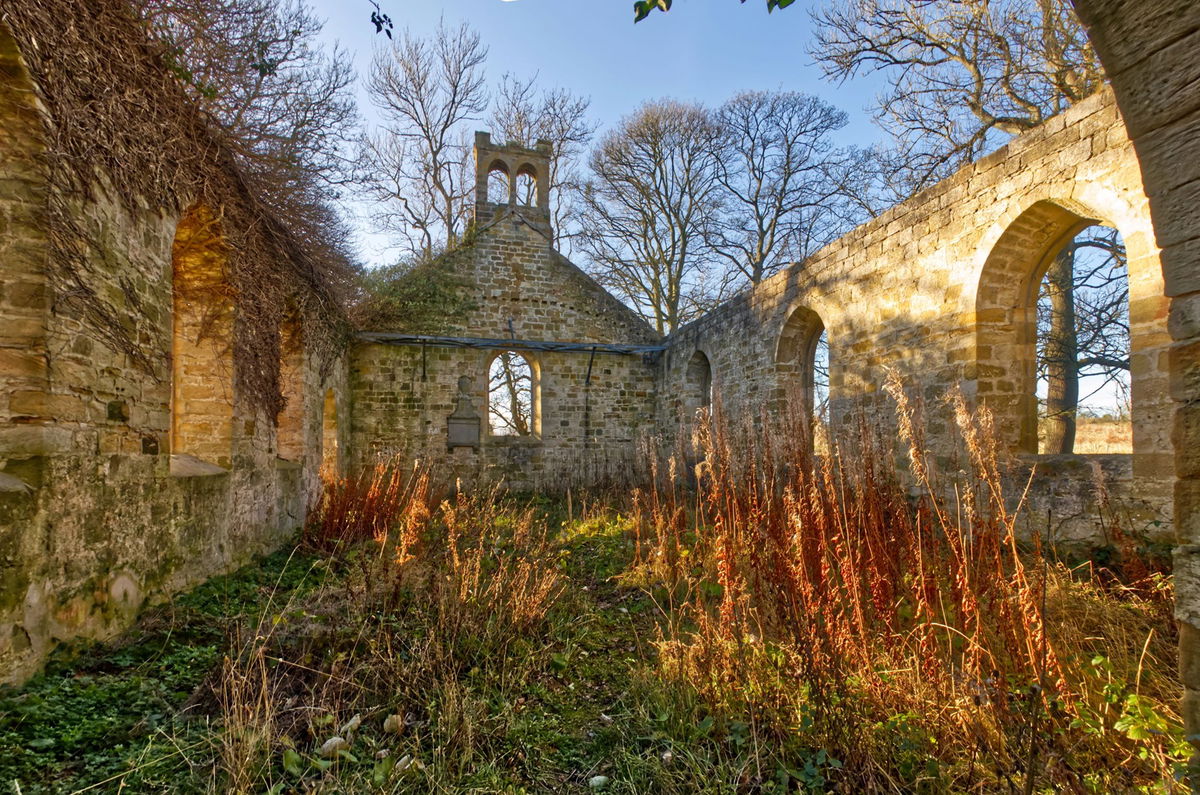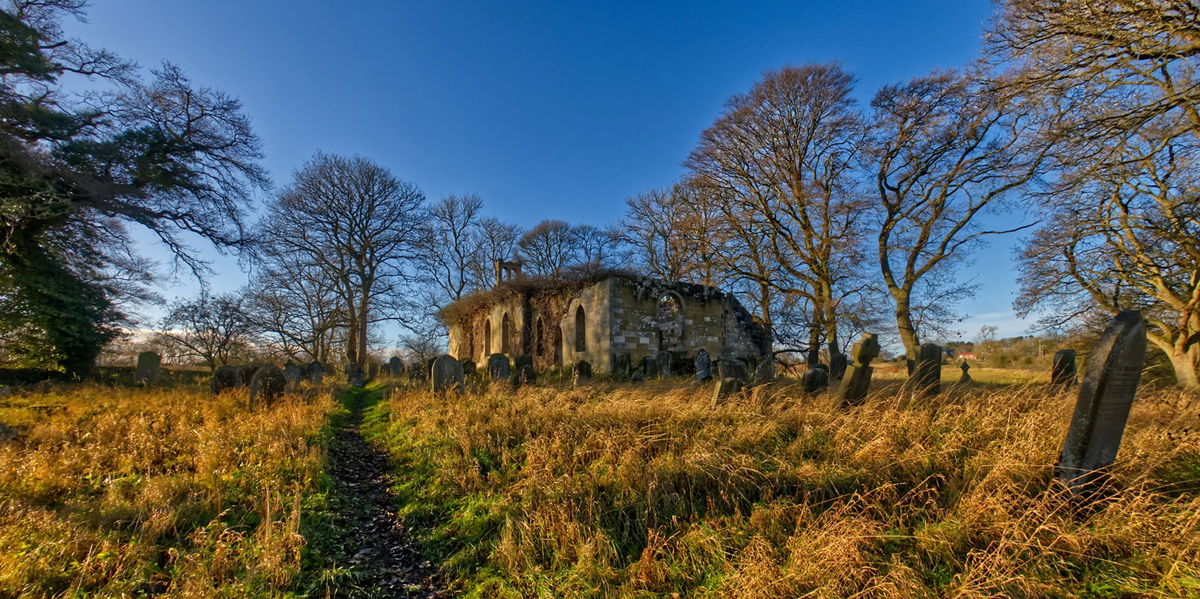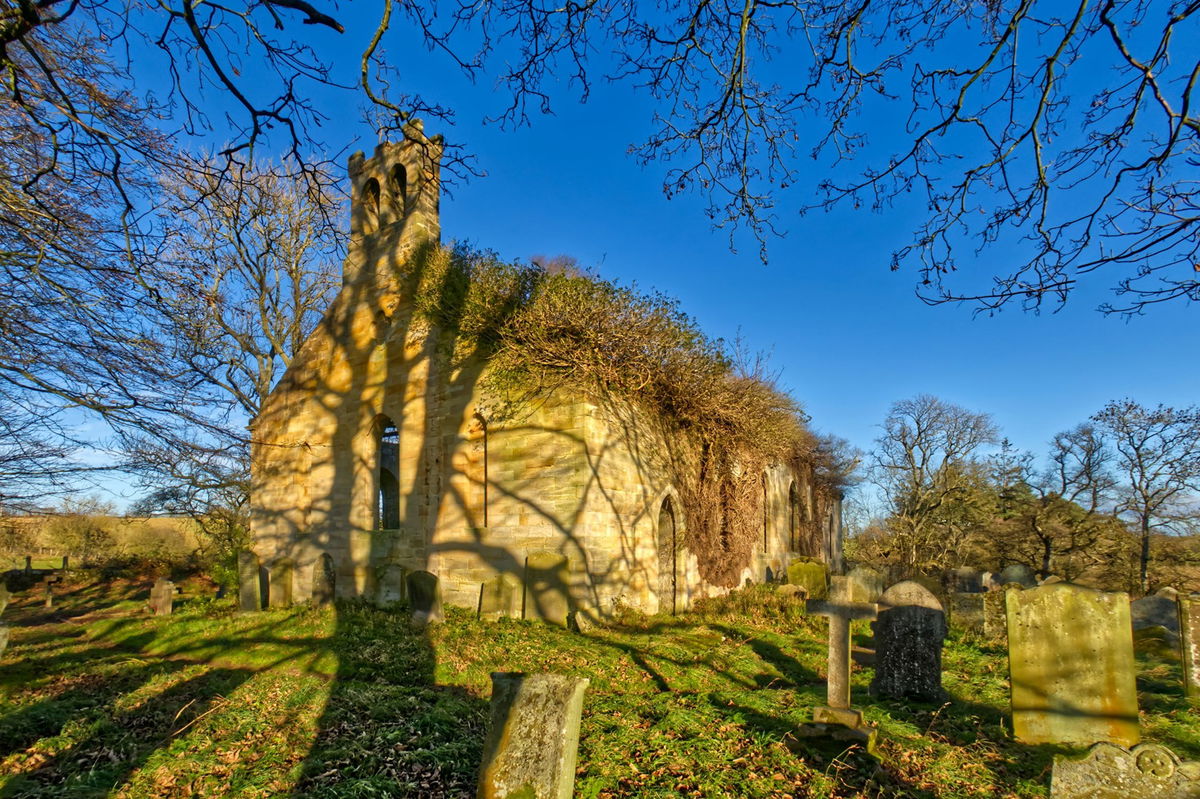 Let's finish off with a little walking tour from our own team contributer Ashley Lightfoot.
How To Find Old St. Helen's Church
Where To Park For Old St. Helen's Church?
Show Parking On Google Maps
Lat / Long
55.245567, 55.245567
What three words
Park in the Shoulder Of Mutton pub car park, but be sure to get yourself a refreshment afterwards.
Contributed by Simon Hawkins
Thanks for checking out this place on the Fabulous North! I do enjoy a wander out in to the countryside trying to find hidden gems that not many people know about. You can't beat a rogue Pele tower up a remote hill or a mysterious stone circle or a stunning waterfall secluded in a forest.
More Places from Simon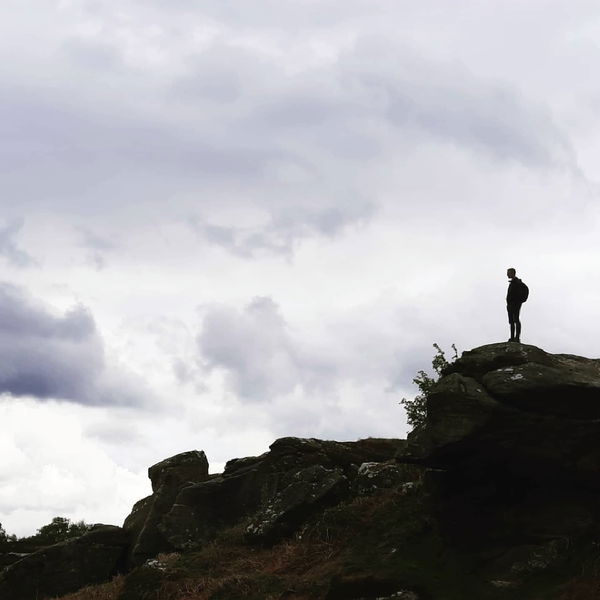 More Places In Longhorsley
Find more fabulous places in Longhorsley, Northumberland and if you know of a place we haven't listed, then let us know.
Oh no! We couldn't find any more places for this area. Don't worry, we're adding new places all the time, so please check back again soon.
More Religious Places
So this religious place wasn't enough and you want more? Don't worry we have you covered.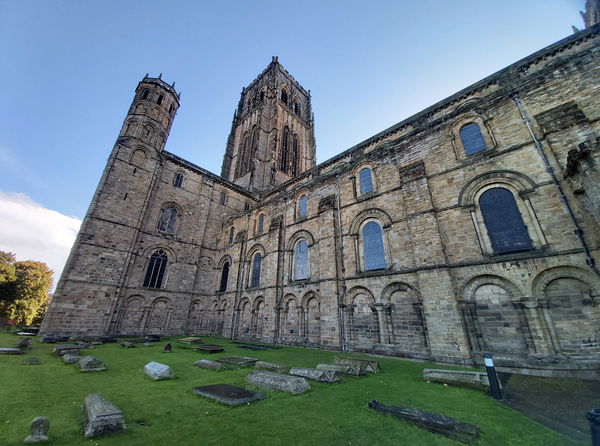 Durham Cathedral
Religious Place
Durham
County Durham
A stunning 900 year old cathedral built on a peninsula formed by the River Wear.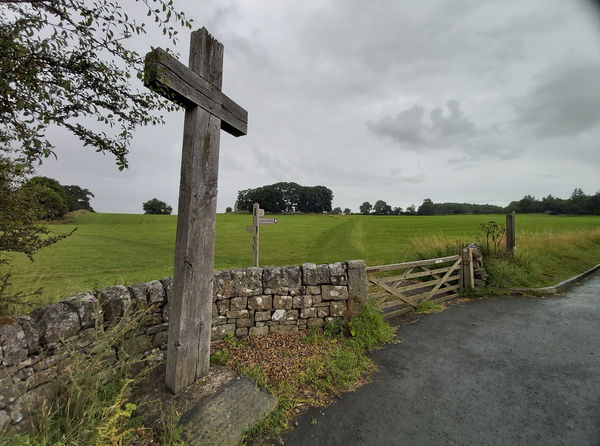 Heavenfield
Religious Place
Hexham
Northumberland
A field, church and wooden cross marking the Battle Of Heavenfield. A skirmish between Northumbrians and the Welsh in 634AD.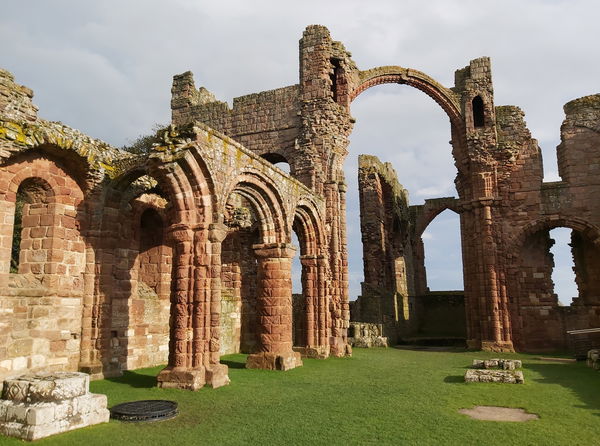 Lindisfarne Priory
Religious Place
Holy Island
Northumberland
A ruined Priory on the Holy Island of Lindisfarne, widely considered to be the birthplace of Christianity in England.
Never Miss A Fabulous Place
If you are afraid of misssing out on all the fabulous places we post, or just want to be the first to know, then sign up to the Fabulous North.
Each week we will email you all the brand new places that we visit.
Sign Up To Alerts
Find Us On Facebook
We post all our new places daily on our Facebook Groups page, so join the group today and be notified when we add a new place.
Join Our Facebook Group