The Lit and Phil
Building
Newcastle City Centre
Tyne And Wear
The Lit and Phil
Building In Newcastle City Centre, Tyne And Wear
An independent Library, the largest outside of London, in the centre of Newcastle established in 1793, opened in 1825 and home of Newcastle Literary and Philosophical Society.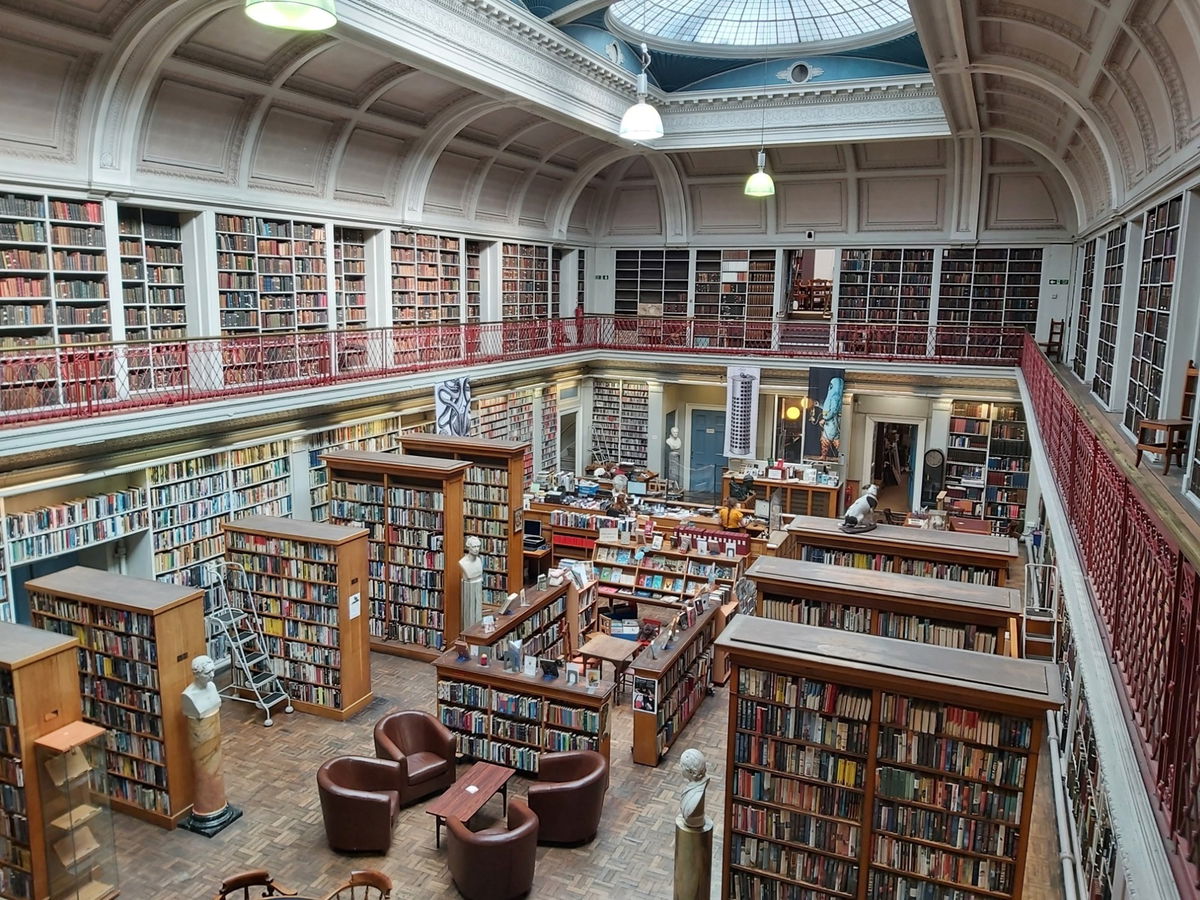 The Literary and Philosophical Society of Newcastle, or the Lit and Phil as it is commonly known, can be found in Bolbec Hall on Westgate Road in Newcastle, but the Society itself was formed long before they moved into the building we know and love.
The Lit and Phil was founded in 1793 by the Reverend William Turner and other likeminded individuals as a "conversation club" where Gentlemen could meet up and discuss the matters of the day. Initially they met in locations around Newcastle, including the Old Assembly Rooms, and the early emphasis was on lectures, discussions and experiments. It became a hub of enlightenment and learning long before the City's Universities existed, and continues to inspire minds today.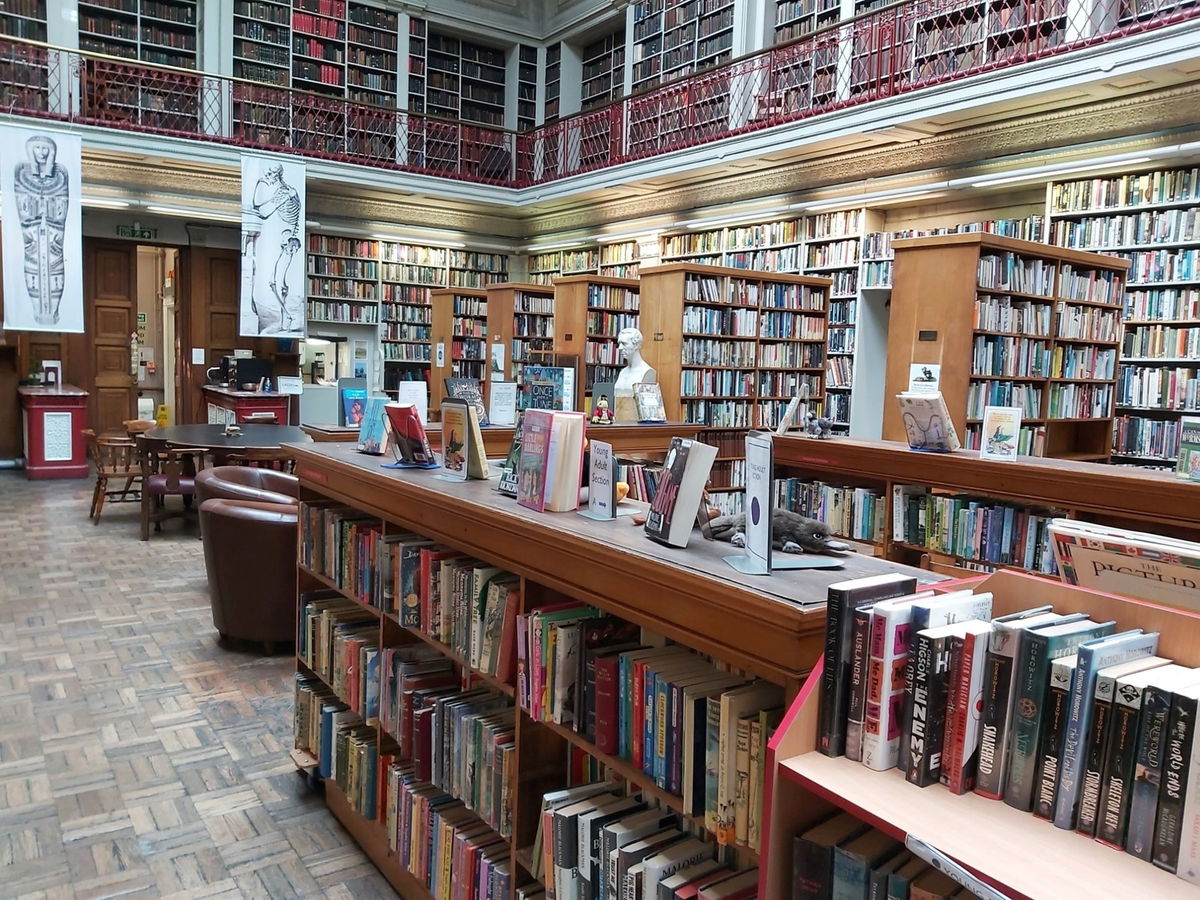 As the Society began to thrive, the members agreed to build themselves a permanent home in 1822 and the site chosen was in the gardens of Bolbec Hall. The building was designed by John Green and it was completed and opened in 1825. The original subscription was One Guinea which provided access to books in Spanish, French, German and Latin (Politics and Religion were off limits!), although you can become a member for far less today and can visit for free! While the Lit and Phil was originally set up by a group of men, women were first admitted to the library in 1804.
The library currently has over 170,000 books in its collection, some dating back to the 16th Century, and the largest music collection in the North East. Its collection continues to grow by around 1000 volumes per year.
The building has been home to many well know names over the years and there have been a number of notable firsts achieved there, some a little more surprising than others. While it is not too surprising to learn that in 1851 George Stephenson first demonstrated his Miner's Safety Lamp there, or that Joseph Swan showed off his electric light bulb in the venue's Lecture Theatre in 1879 making it the first public building to be lit by those means, it is perhaps surprising to find out that the UK's first specimens of the Wombat and Duck Billed Platypus were displayed there in 1800. They were a gift from John Hunter, Governor of New South Wales and Honorary Member of the Lit and Phil.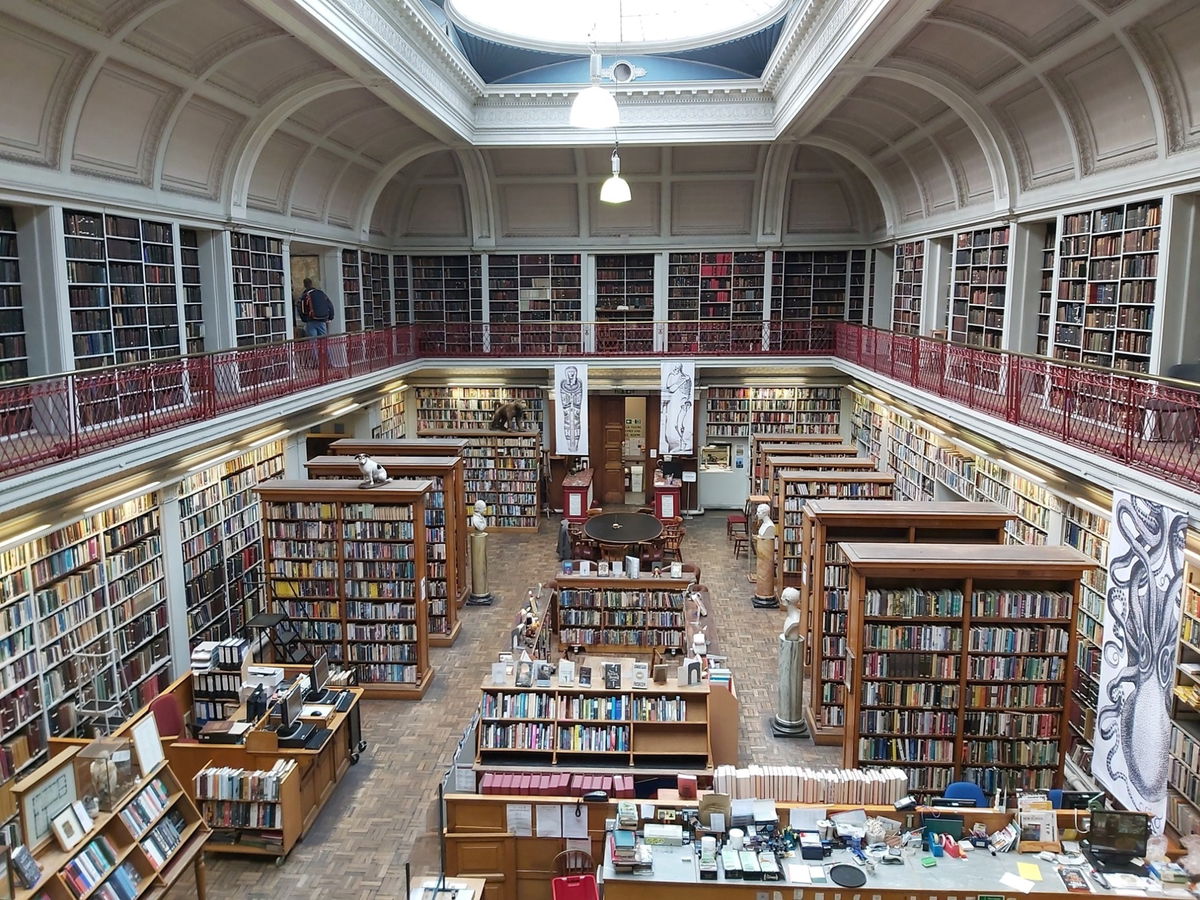 Other famous members alongside George Stephenson and Joseph Swan include Robert Stephenson, Lord Armstrong and Charles Parsons, so basically a who's who of North East Engineering and Invention. The Pet Shop Boys singer Neil Tennant was a schoolboy member and its current President is TV's Alexander Armstrong. Over the years it has been visited by Charles Dickens, Oscar Wilde, E.M. Forster and Gertrude Bell and more recent visitors and patrons include; Melvyn Bragg, Val McDermid, Ann Cleaves, Derek Jacobi and Michael Palin.
The Lit and Phil is open to anyone six days a week and regularly has concerts, talks, readings and tours on so check their website for details and opening hours. It's a beautiful building to look around and relax in and worth half an hour of anyone's time.
We will leave the final words to the Lit and Phil themselves
"The Lit and Phil is for everyone, we have no entry fee and anyone may come and explore our curiosities, browse our books and discover our charms. We welcome the curious, the knowledge-seeking, the lovers of antiquity or anyone who just wants to escape the world and lose themselves in a good book or some beautiful music.".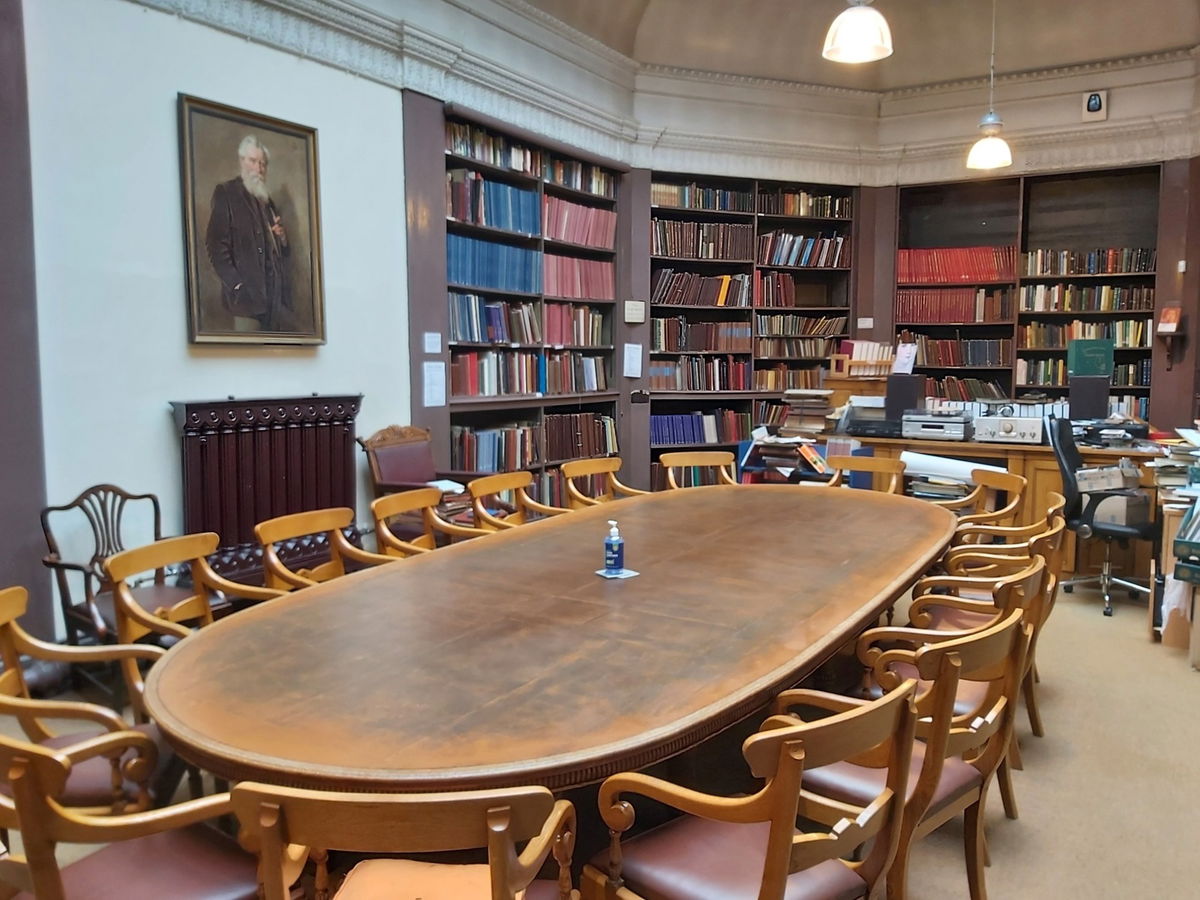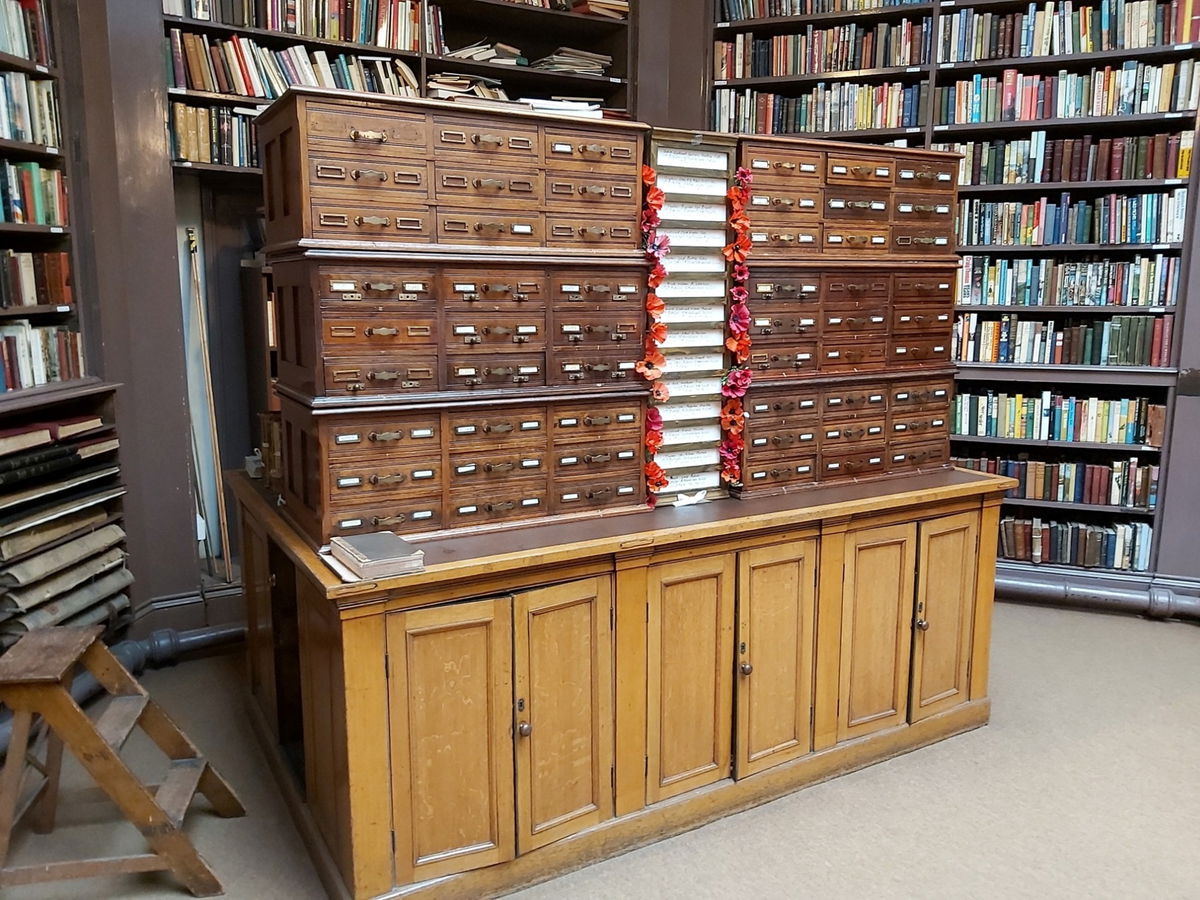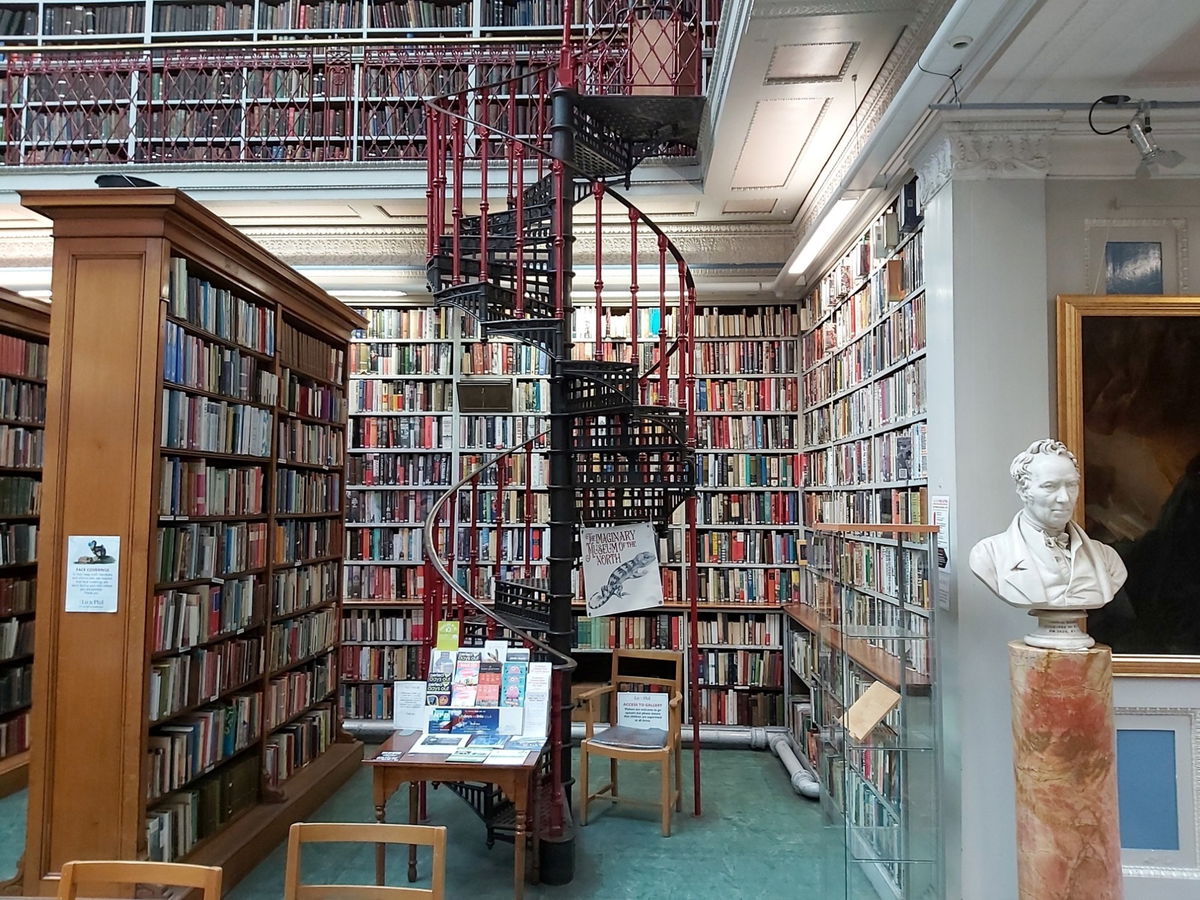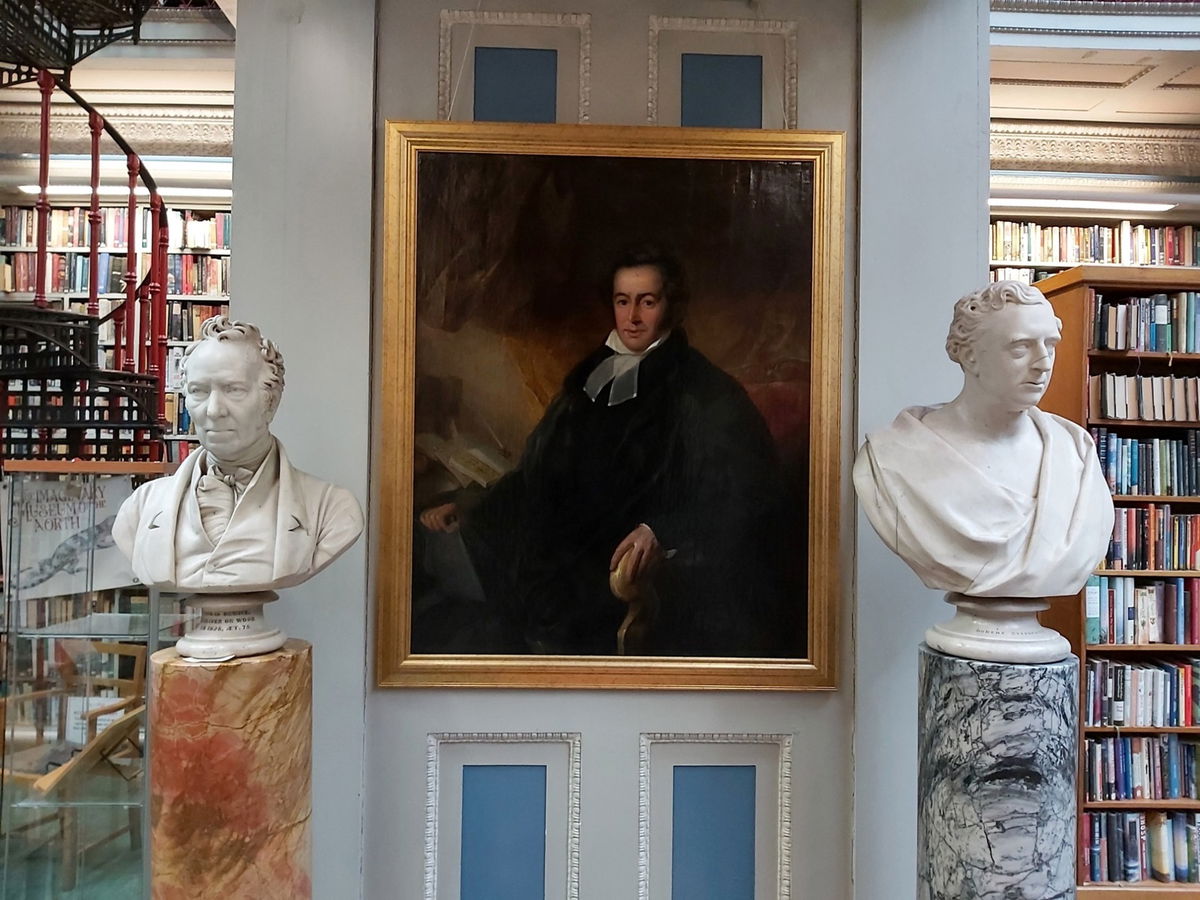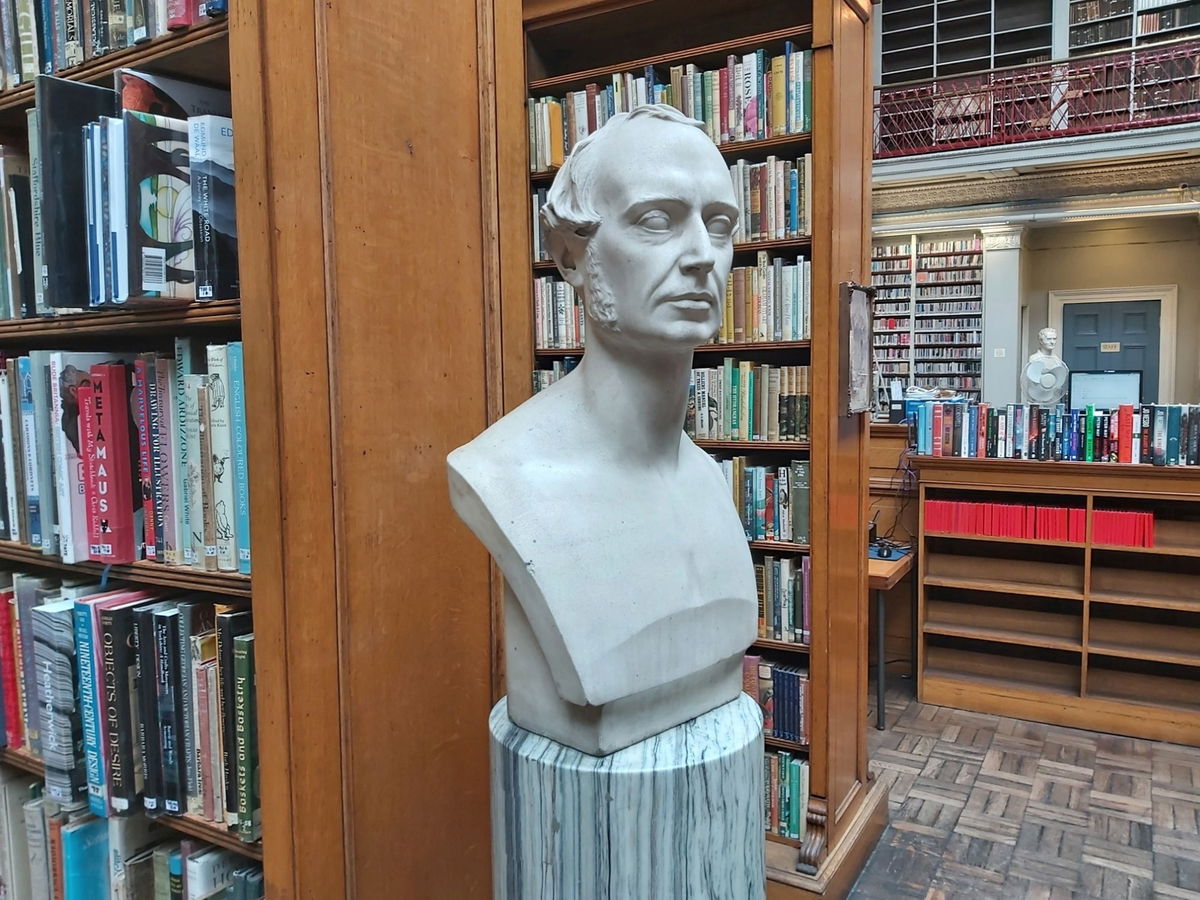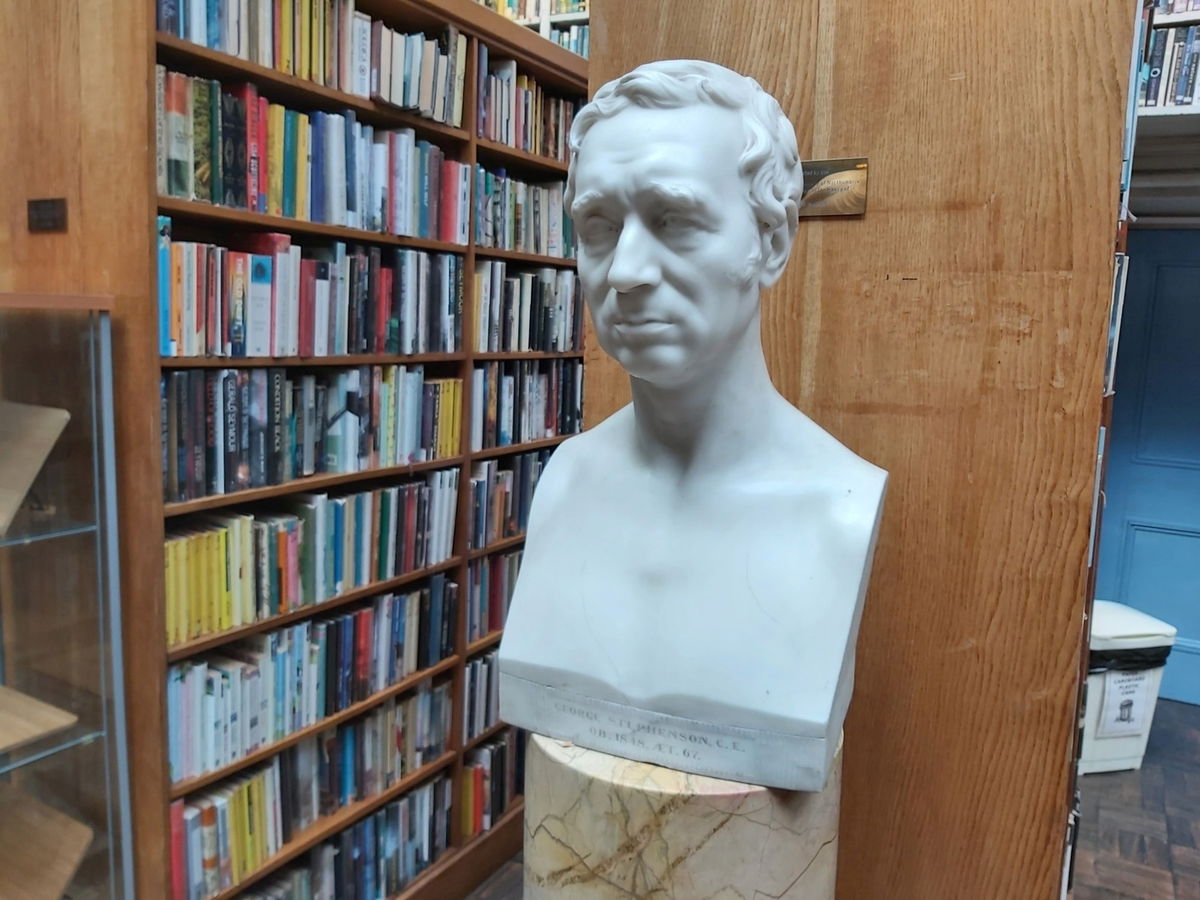 How To Find The Lit and Phil
Where To Park For The Lit and Phil?
Show Parking On Google Maps
Lat / Long
54.969127, 54.969127
What three words
There is parking nearby at Newcastle Central Station although this is expensive. Better to park at the multi story on Waterloo Street and walk down to visit.
Contributed by Andrew Gardner
I love being outdoors, in nature, and experiencing the relaxation it brings. Wandering through the northern countryside seeing unexpected buildings, historic places and occasionally surprised wildlife is one of life's great pleasures.
More Places from Andrew
More Places In Newcastle City Centre
Find more fabulous places in Newcastle City Centre, Tyne And Wear and if you know of a place we haven't listed, then let us know.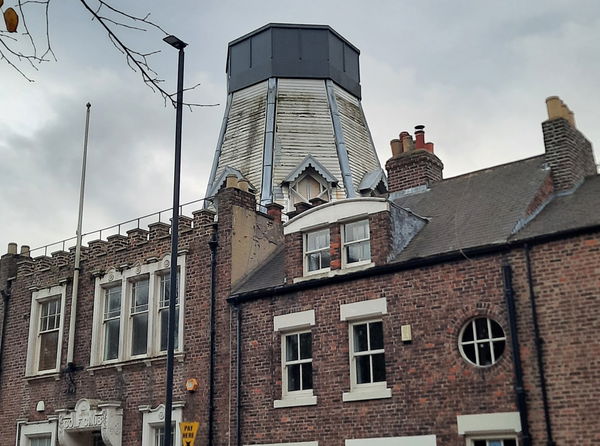 Chimney Mill
Windmill
Newcastle City Centre
Tyne And Wear
The first five sailed smock style windmill in Britain and the only remaining one in the North East.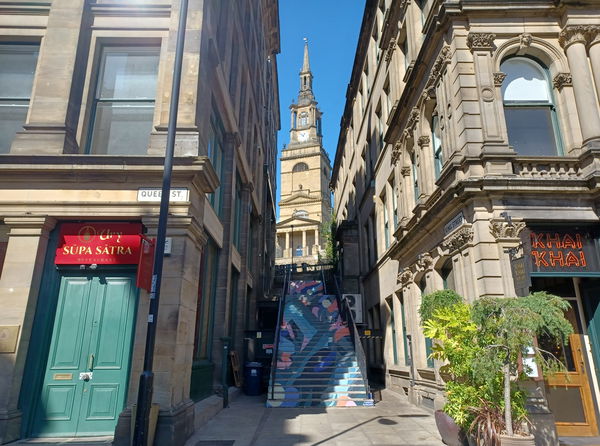 King Street Stairs
Art
Newcastle City Centre
Tyne And Wear
A new artwork on the King Street Stairs leading from the Quayside to All Saints Church.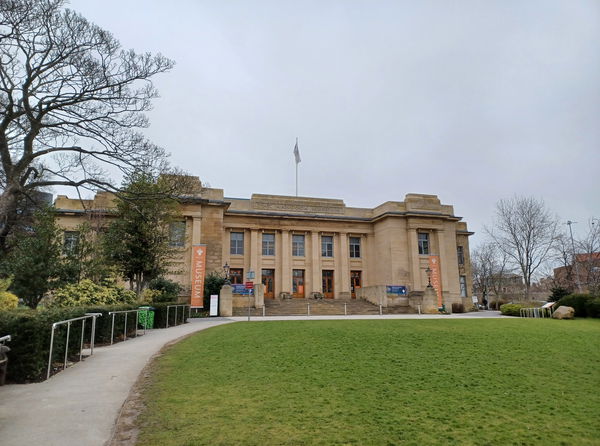 Great North Museum - Hancock
Museum
Newcastle City Centre
Tyne And Wear
A museum of natural history and ancient civilisations in the heart of Newcastle city centre.
More Buildings
So this building wasn't enough and you want more? Don't worry we have you covered.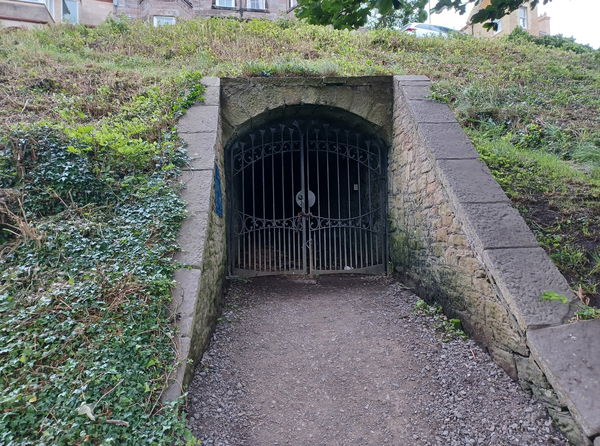 Bank Hill Ice House
Building
Berwick Upon Tweed
Northumberland
A Grade II listed building that was constructed in 1796 to store ice for the fishing industry.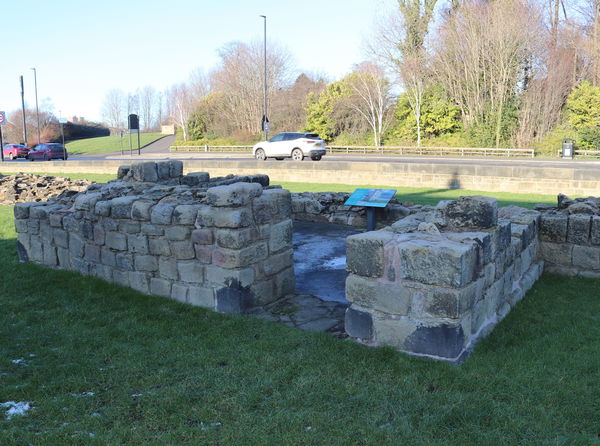 Denton Hall Turret
Building
Denton Burn
Tyne And Wear
Turret 7B on Hadrian's Wall, found along with a 63m long section of the wall in a small area of public space in a housing estate by the A186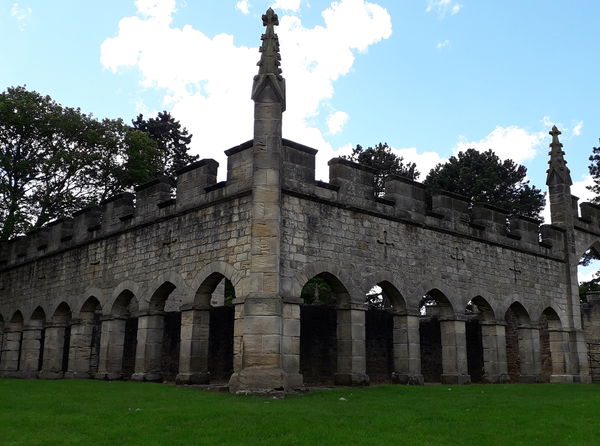 Auckland Castle Deer House
Building
Bishop Auckland
County Durham
The deer house is a rare and well preserved example of Gothic Revival architecture built in 1760.
Never Miss A Fabulous Place
If you are afraid of missing out on all the fabulous places we post, or just want to be the first to know, then sign up to the Fabulous North.
Each week we will email you all the brand new places that we visit.
Sign Up To Alerts
Find Us On Facebook
We post all our new places daily on our Facebook Groups page, so join the group today and be notified when we add a new place.
Join Our Facebook Group