Monteath Mausoleum
Building
Jedburgh
Borders
Monteath Mausoleum
Building In Jedburgh, Borders
A spectacular mausoleum for the British soldier Thomas Monteath Douglas.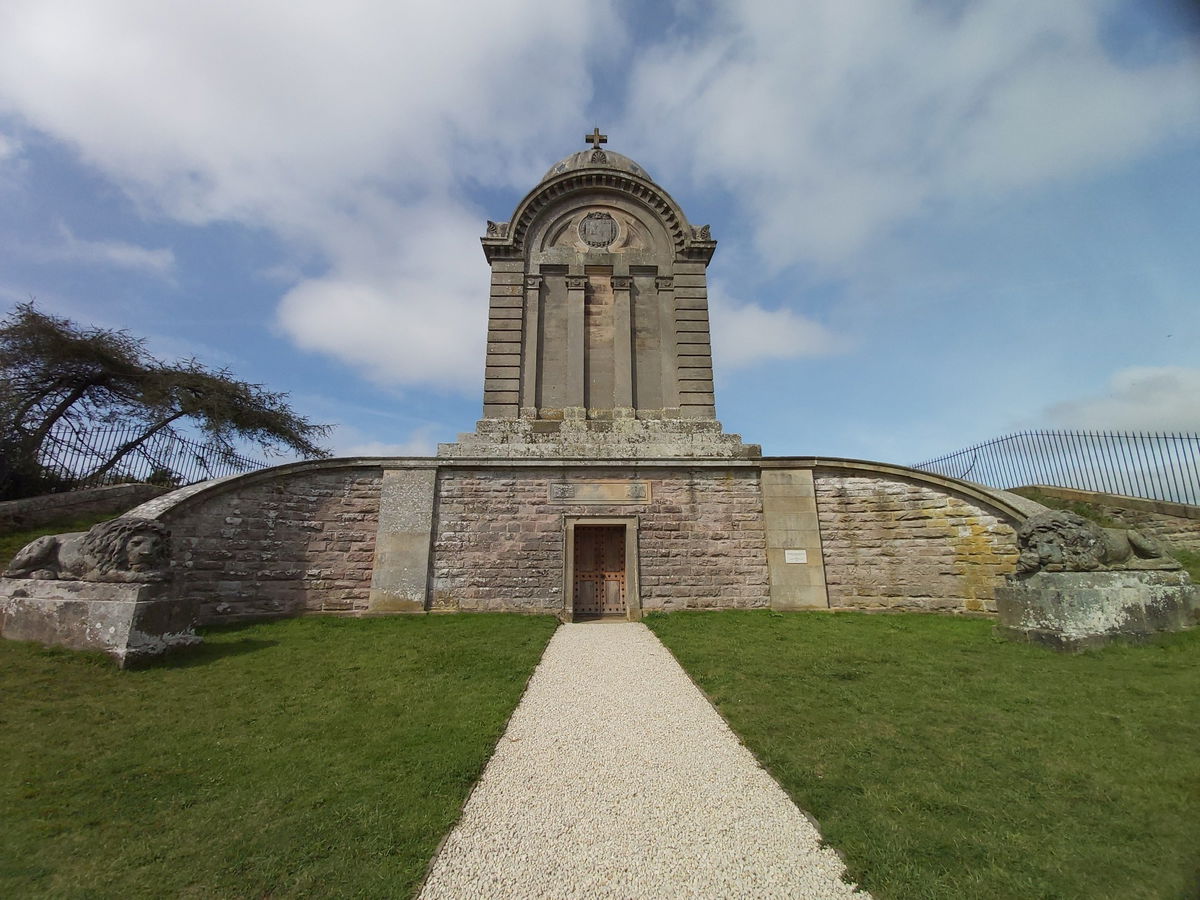 When visiting the borders we found a smorgasbord of amazing places and this was one of the best of them. This hugely extravagant building is the resting place of Thomas Monteath and is known as the Monteath Mausoleum (or the Monteath Douglas Mausoleum).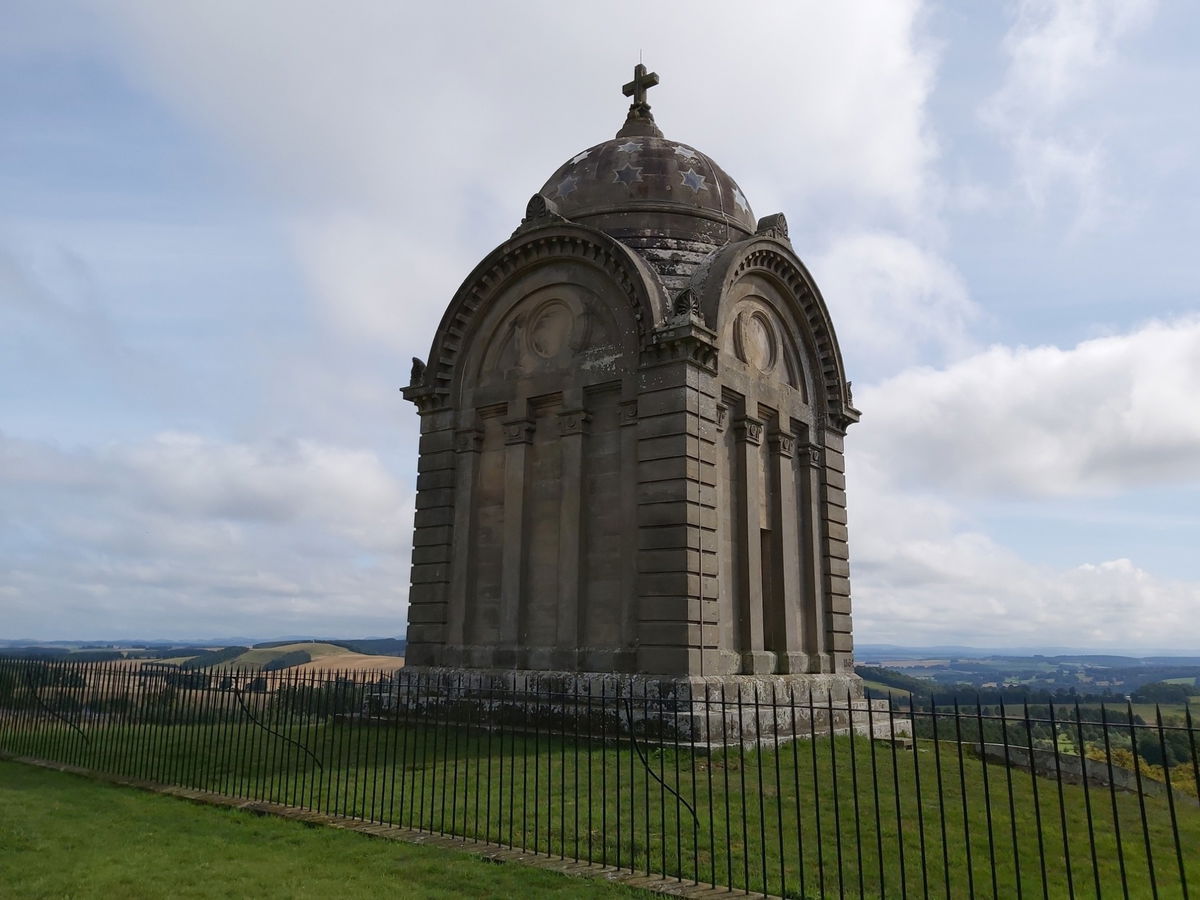 It's an absolutely beautiful building set up a small rise (called Gersit Law) in the middle of nowhere, which just adds to its splendour.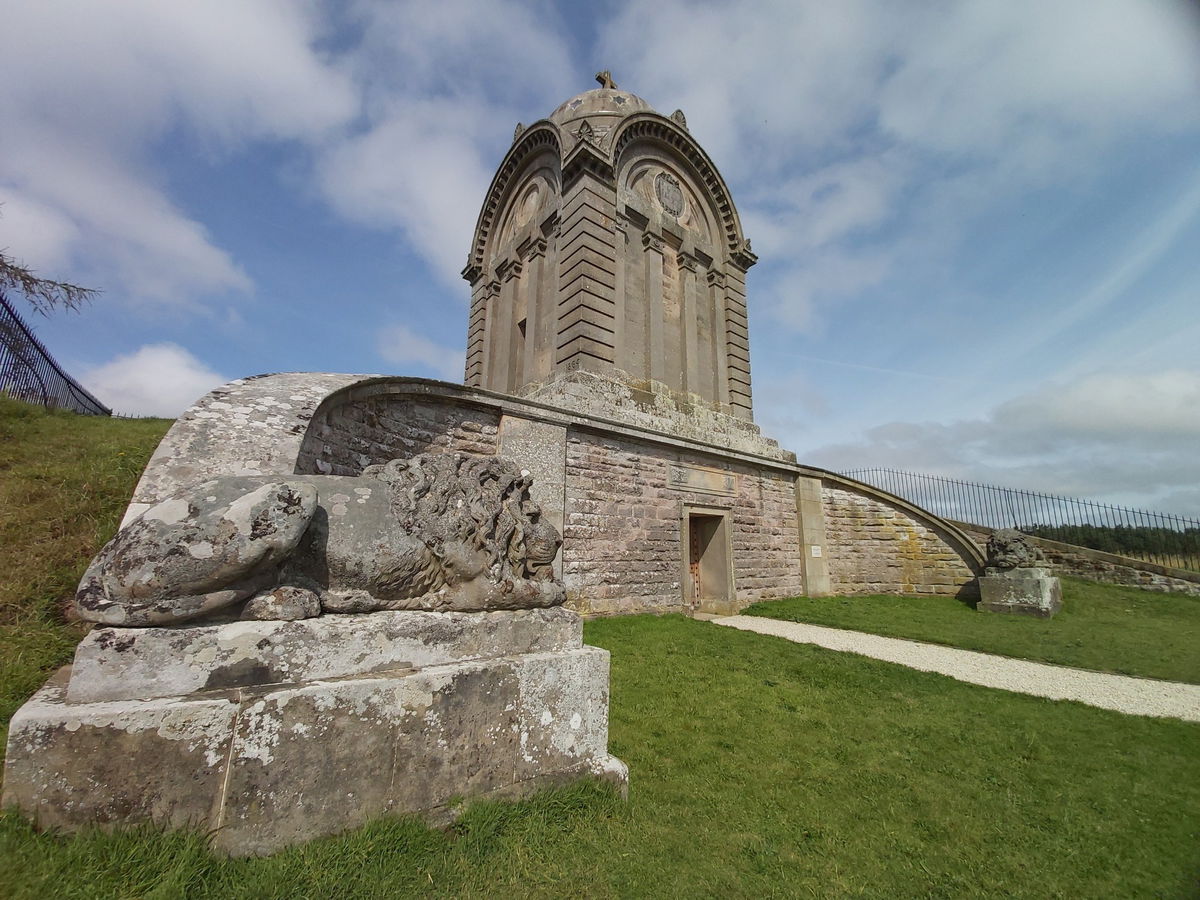 Set outside of the building are two lions, one awake and one sleeping. The roof also has glass stars set into it, (48 in total) allowing the sun to shine through inside.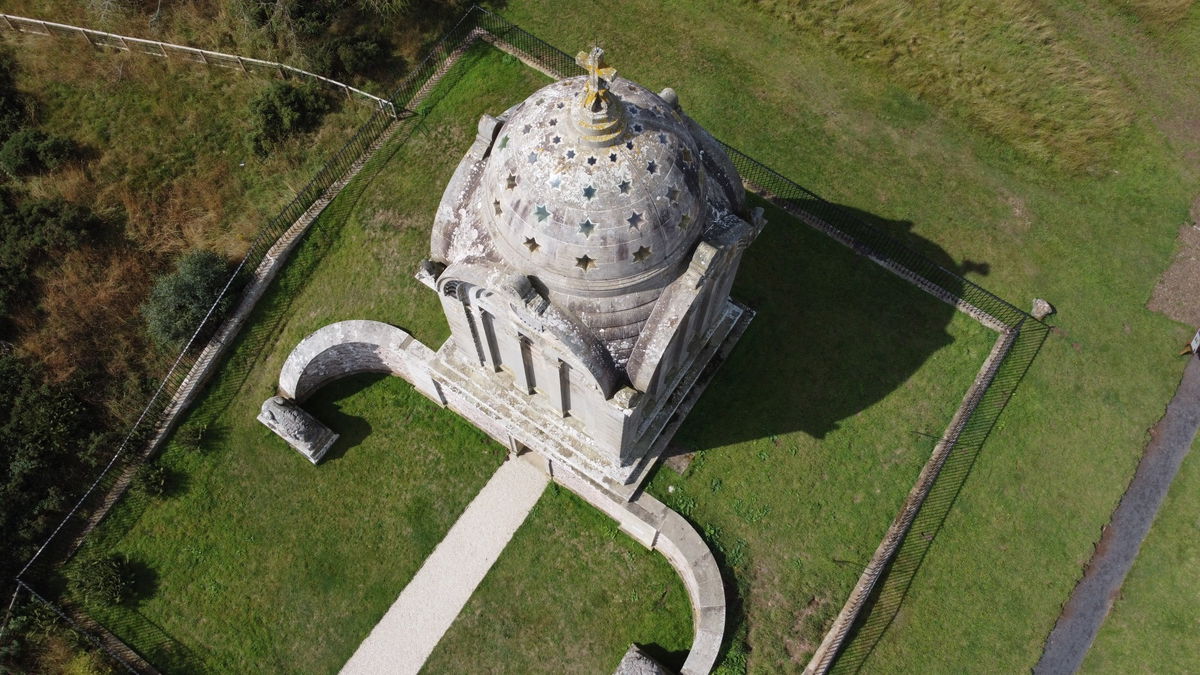 So who is Thomas Monteath? Born in 1788 he was a British army officer in the Bengal infantry, serving most of his time in northern India (now part of Pakistan).
Distinguishing himself in many campaigns he went up through the ranks starting as a cadet and finally major-general. He was also awarded a knighthood by Queen Victoria is 1865 for his long service to the Empire.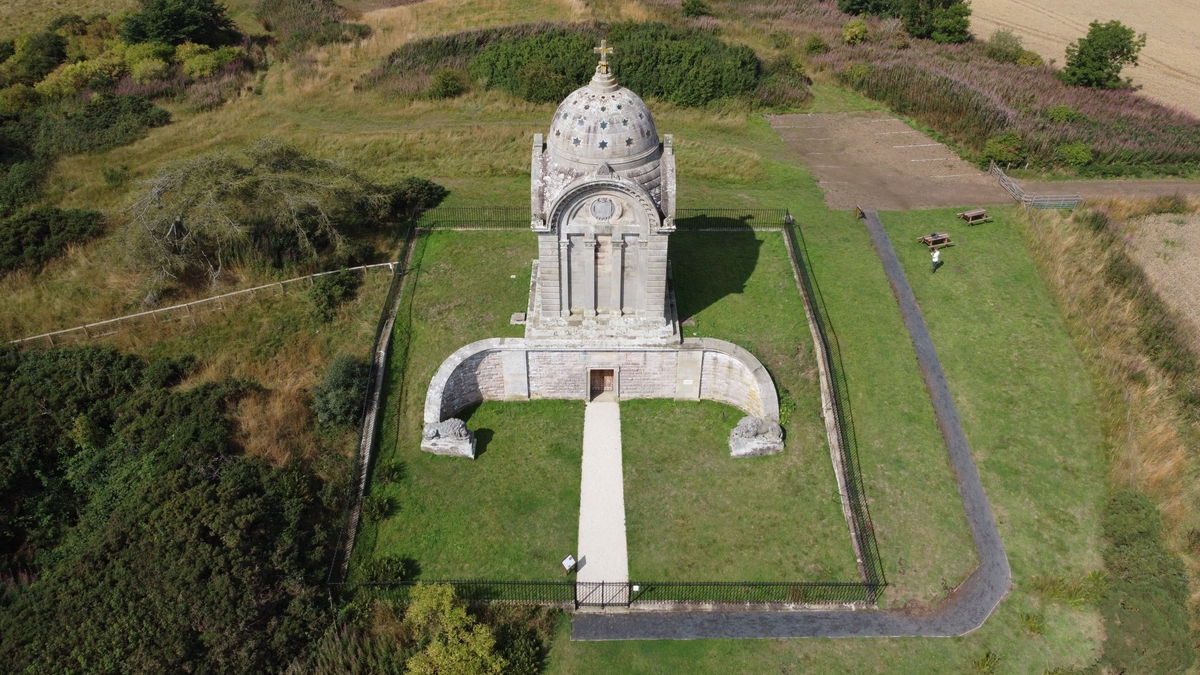 When he returned home in 1845 he inherited a tidy sum from his family, but meant he had to change his surname to Monteath Douglas. So why not fritter it on a monument to himself.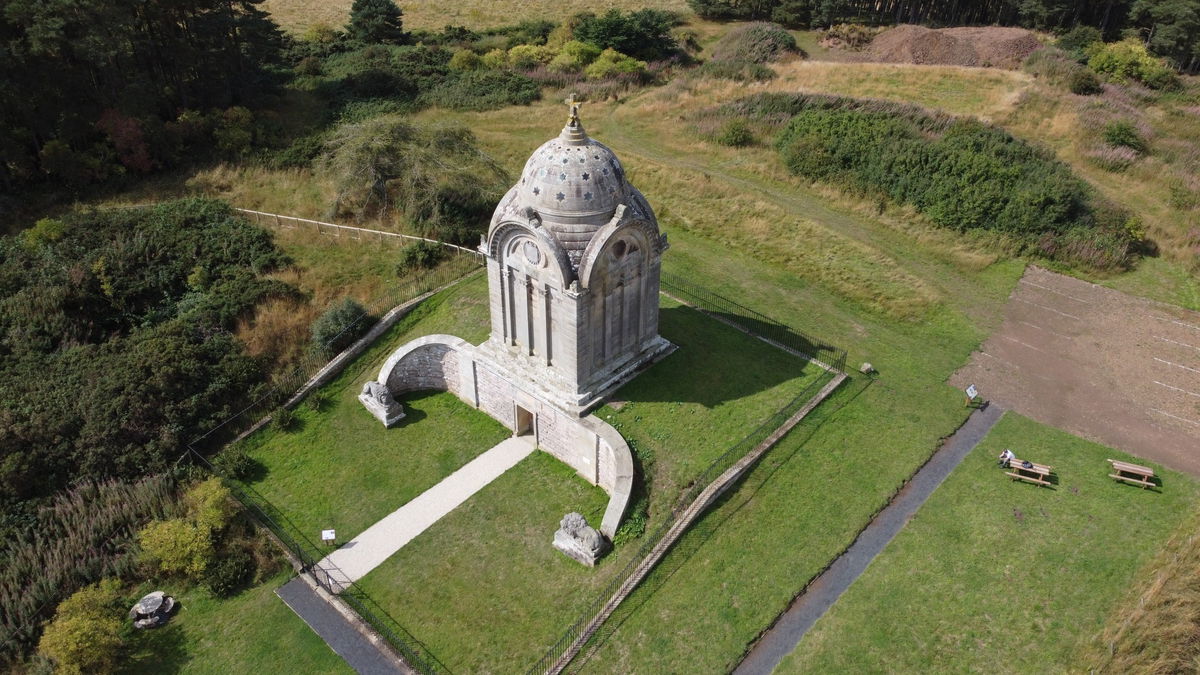 His son-in-law owned the land here, including the Gersit Law hill which overlooks the site of the Battle Of Ancrum Moor. It was at this battle in 1545 where the Scottish army routed the English army of Henry VIII in what was called the "rough wooing" of Scotland.
So with money burning a hole in his pocket, family in Ancrum and a historic battle site nearby, it was a no brainer to choose this location to build himself a monument.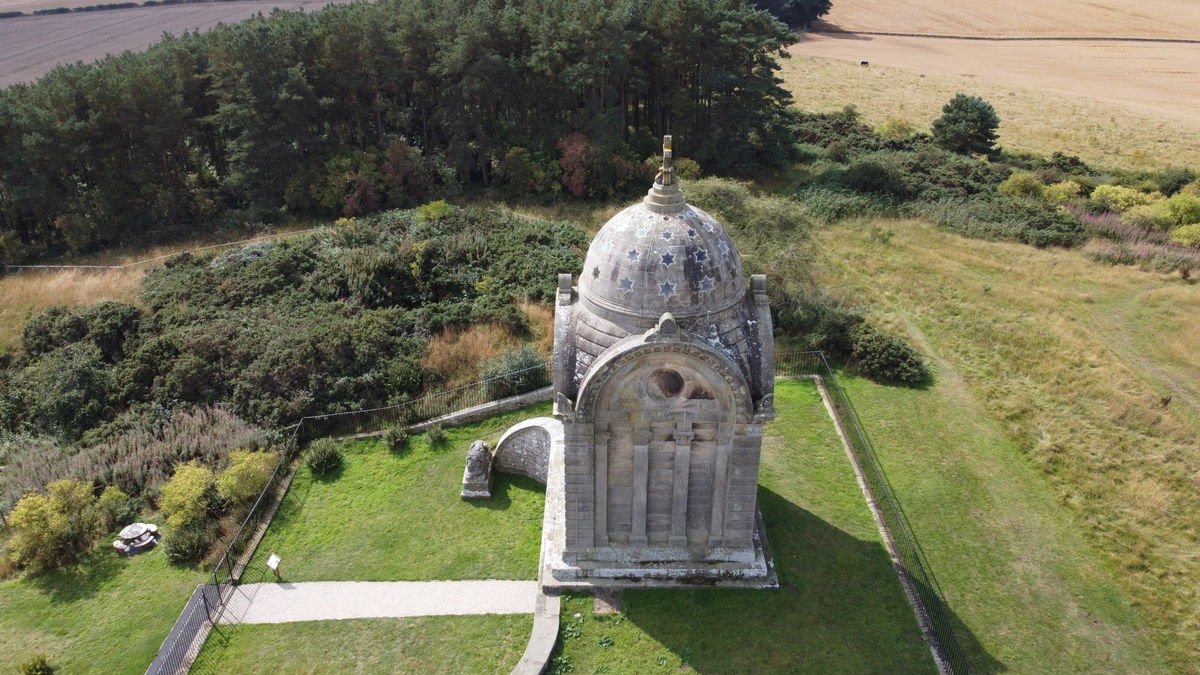 He commissioned Peddie and Kinnear, who were the best Edinburgh architects at the time so design the building, but Thomas was very specific in his requirements, which is very Victorian in design.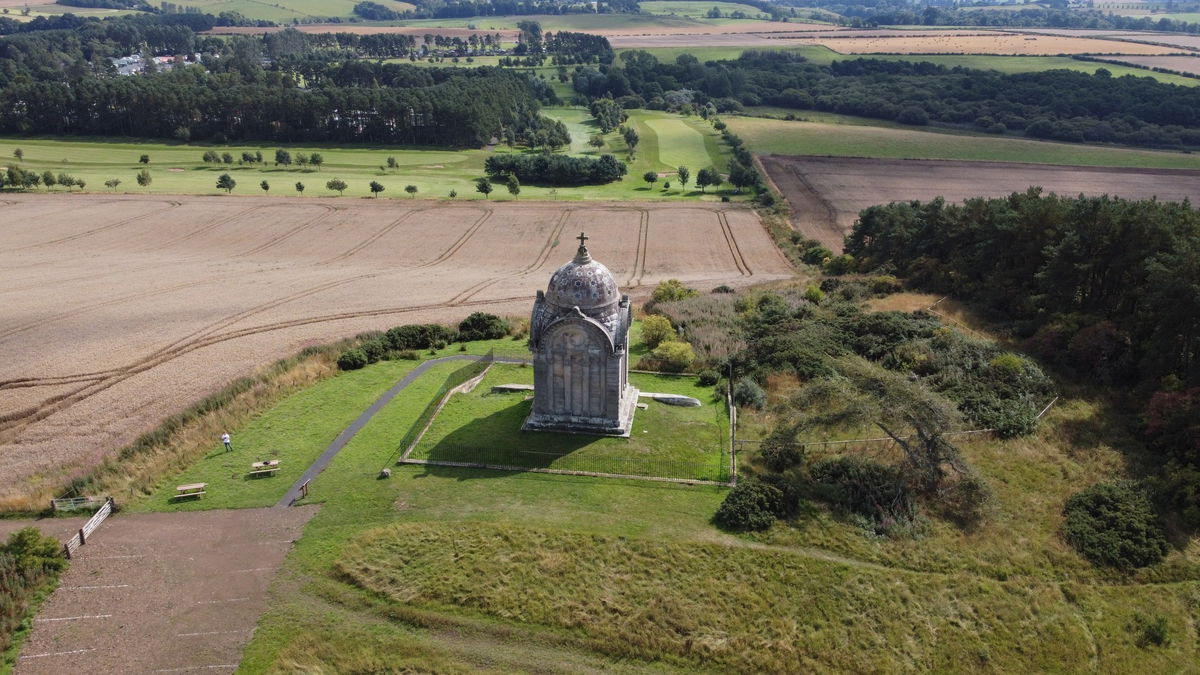 I was really excited to read the sign which said you could get a key to access the mausoleum, however due to Covid, they were currently not allowing access. So here is some info of what is inside from the information board.
Behind the massive oak doors is a dark chamber, lit only by the pale green light filtering down from the star-shaped windows in the domed roof. In the middle of the chamber is a large stone box with a huge lid made from a single piece of limestone. Either side of the box stand two figures of angels almost three metres high, with pink wings made from sandstone. Each angel has a different face, which has led some to suggest that they are sculptures of his two daughters Amelia and Augusta..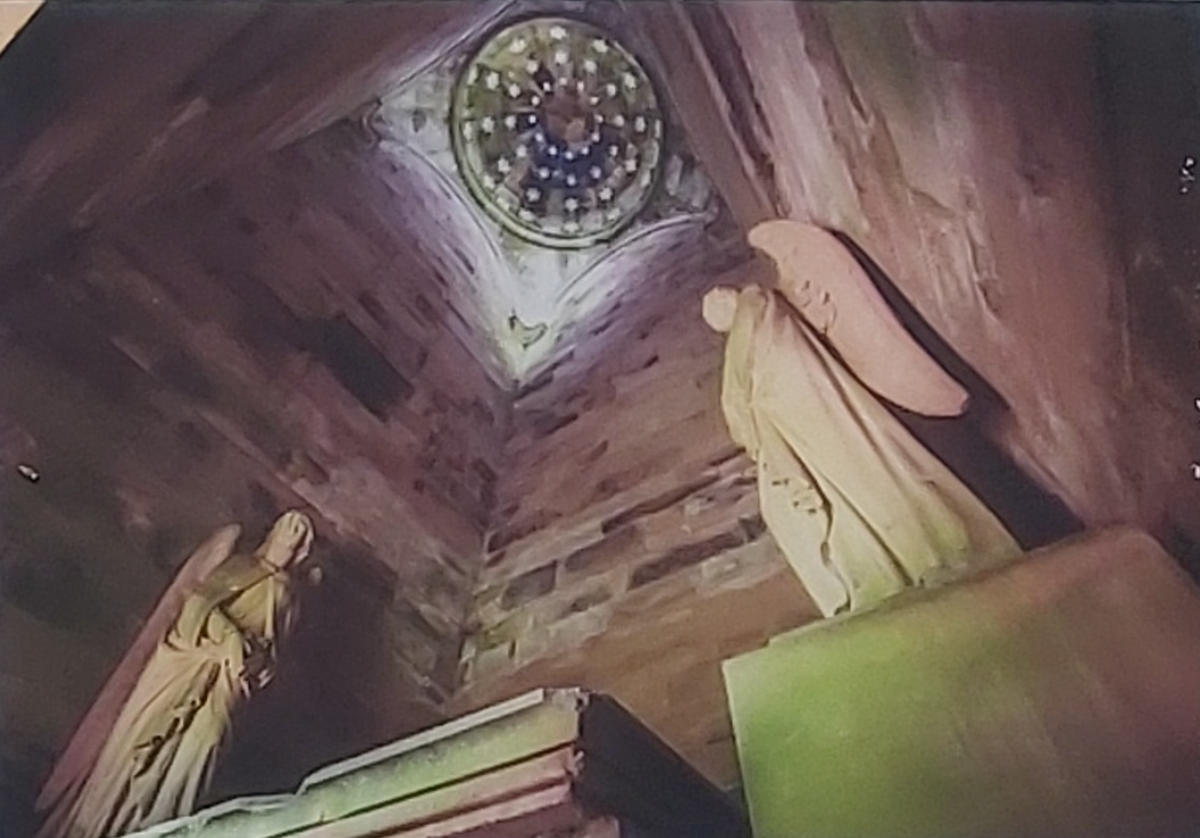 Above is a picture of the angels and sarcophagus taken from the information board. Photo credit to Phil Wilkinson.
Usually a mausoleum would contain a few members of the family, but Thomas had this place all to himself. There is certainly no room for anyone else to be interred here, so it must have been his plan to be buried here alone. However the sarcophagus inside is empty and no one knows where he is actually buried.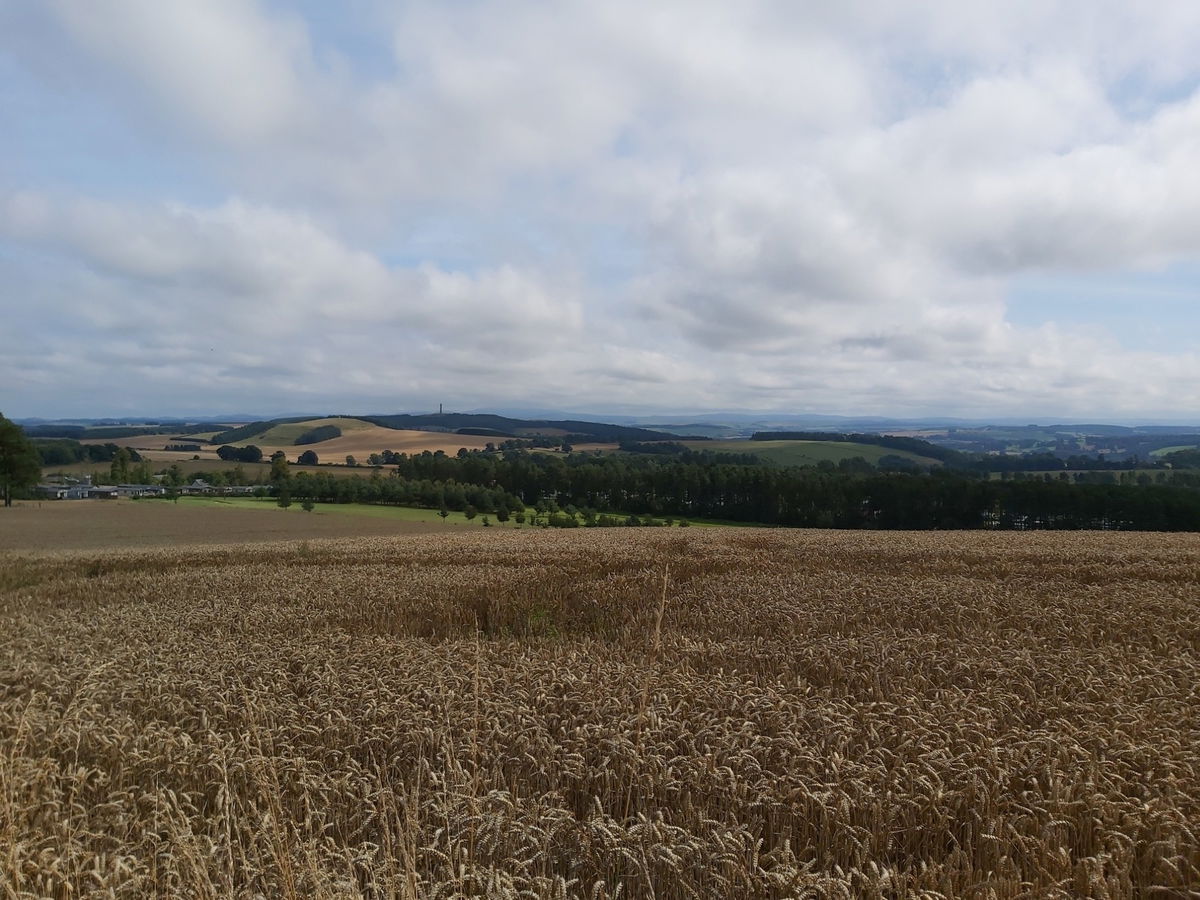 Not a bad view either. You can just make out the Waterloo Monument on the hills in the distance.
And finally a little fly over from Red5 Drone.
How To Find Monteath Mausoleum
Where To Park For Monteath Mausoleum?
Show Parking On Google Maps
Lat / Long
55.537233, 55.537233
What three words
Not sure where the best place to park is. We ditched it in a tiny little layby on the A68, but there is also a caravan site nearby which may offer parking.
Contributed by Simon Hawkins
Thanks for checking out this place on the Fabulous North! I do enjoy a wander out in to the countryside trying to find hidden gems that not many people know about. You can't beat a rogue Pele tower up a remote hill or a mysterious stone circle or a stunning waterfall secluded in a forest.
More Places from Simon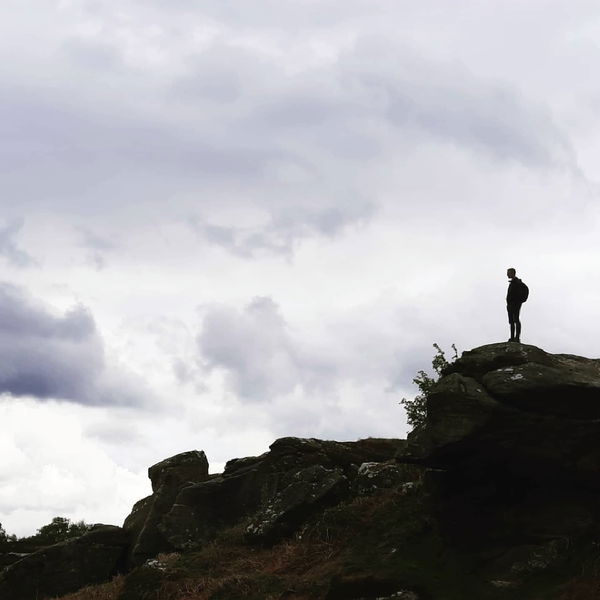 More Places In Jedburgh
Find more fabulous places in Jedburgh, Borders and if you know of a place we haven't listed, then let us know.
Greyfriars Garden
Religious Place
Jedburgh
Borders
Remains of a 15th century friary in the heart of Jedburgh.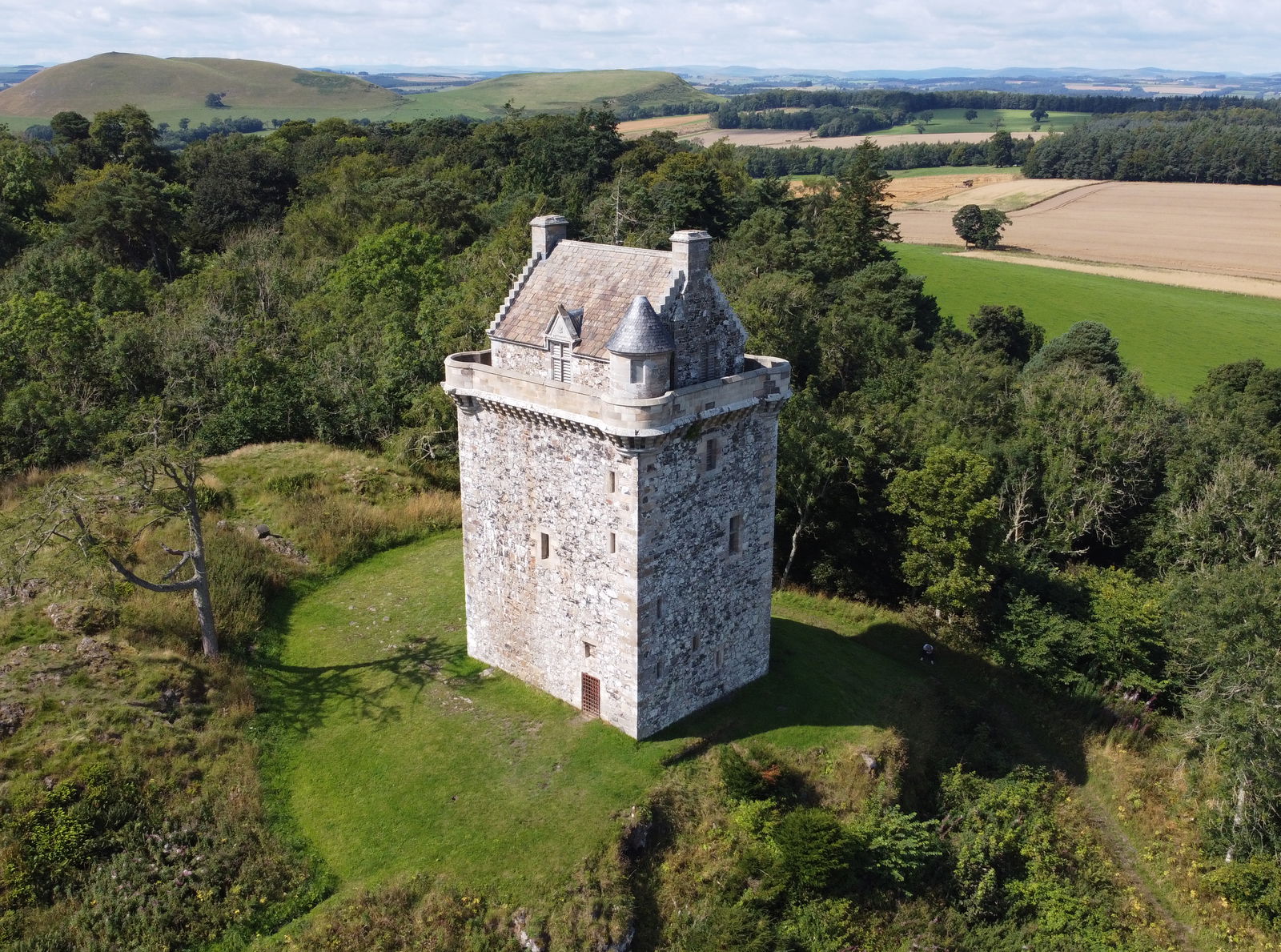 Fatlips Castle
Tower
Jedburgh
Borders
A beautiful pele tower perched on Minto Crags peaking out of the trees.
More Buildings
So this building wasn't enough and you want more? Don't worry we have you covered.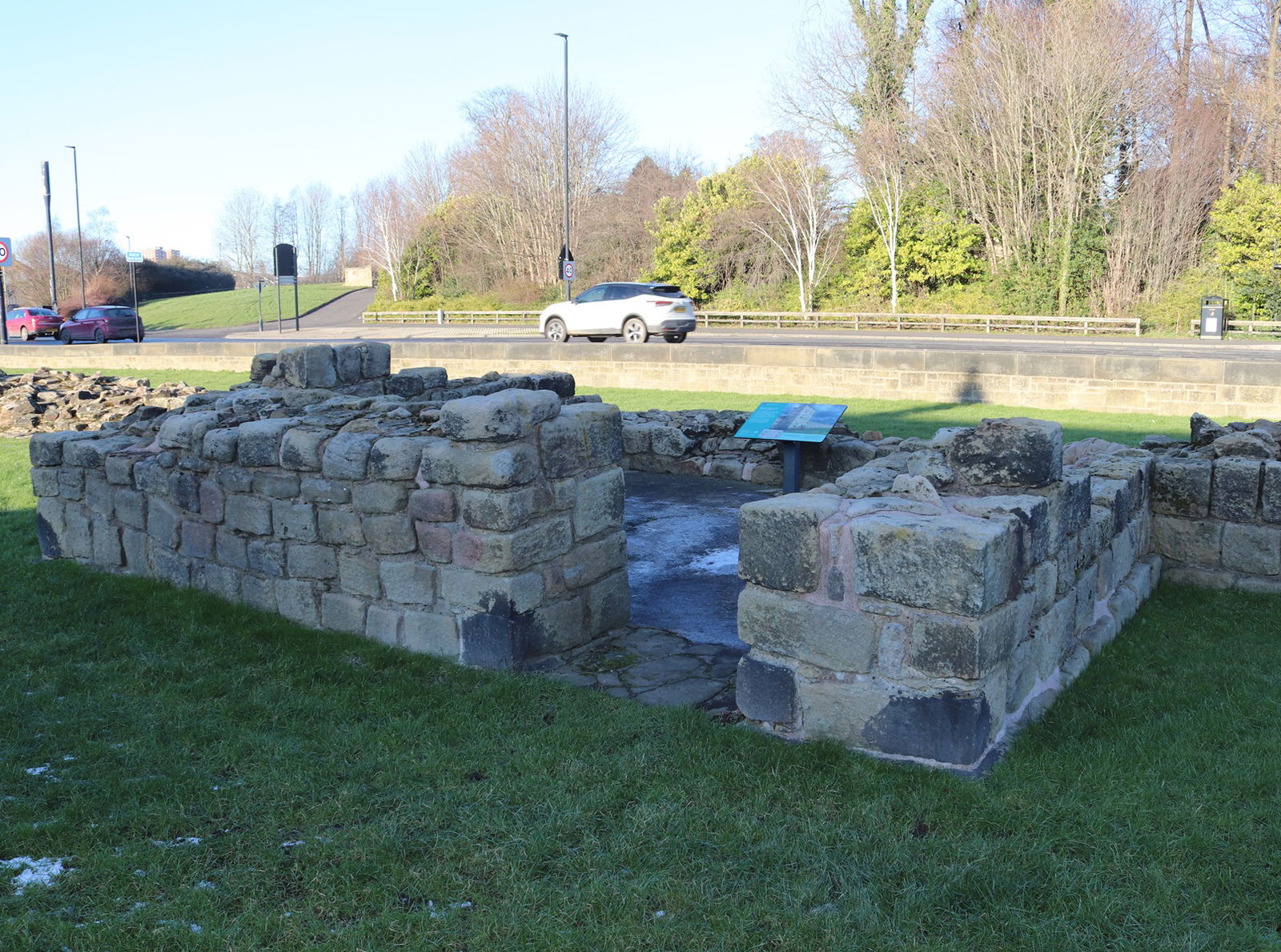 Denton Hall Turret
Building
Denton Burn
Tyne And Wear
Turret 7B on Hadrian's Wall, found along with a 63m long section of the wall in a small area of public space in a housing estate by the A186
Victoria Tunnel
Building
Newcastle City Centre
Tyne And Wear
A tunnel running from the Town Moor to the Ouseburn that was used to transport coal and then became an air raid shelter.
Tynemouth Watch House
Building
Tynemouth
Tyne And Wear
A museum dedicated to the Volunteer Life Brigade at Tynemouth.
Find Us On Facebook
We post all our new places daily on our Facebook Groups page, so join the group today and be notified when we add a new place.
Join Our Facebook Group