Beadnell Bay to Low Newton
13km
Beadnell
Northumberland
Beadnell Bay to Low Newton
Beadnell, Northumberland
A circular walk from Beadnell to Low Newton and back. Fairly easy terrain with well marked paths. Perfect for those who enjoy birdwatching.
Distance - 13km (8 miles)
Ascent - 75m
Duration - Approx 3 hours
Terrain - Mostly coastal paths and some walking on the beach near the end of the walk. Pretty easy!
Parking - There is a big car park at Beadnell. View Parking Map
View Route On Map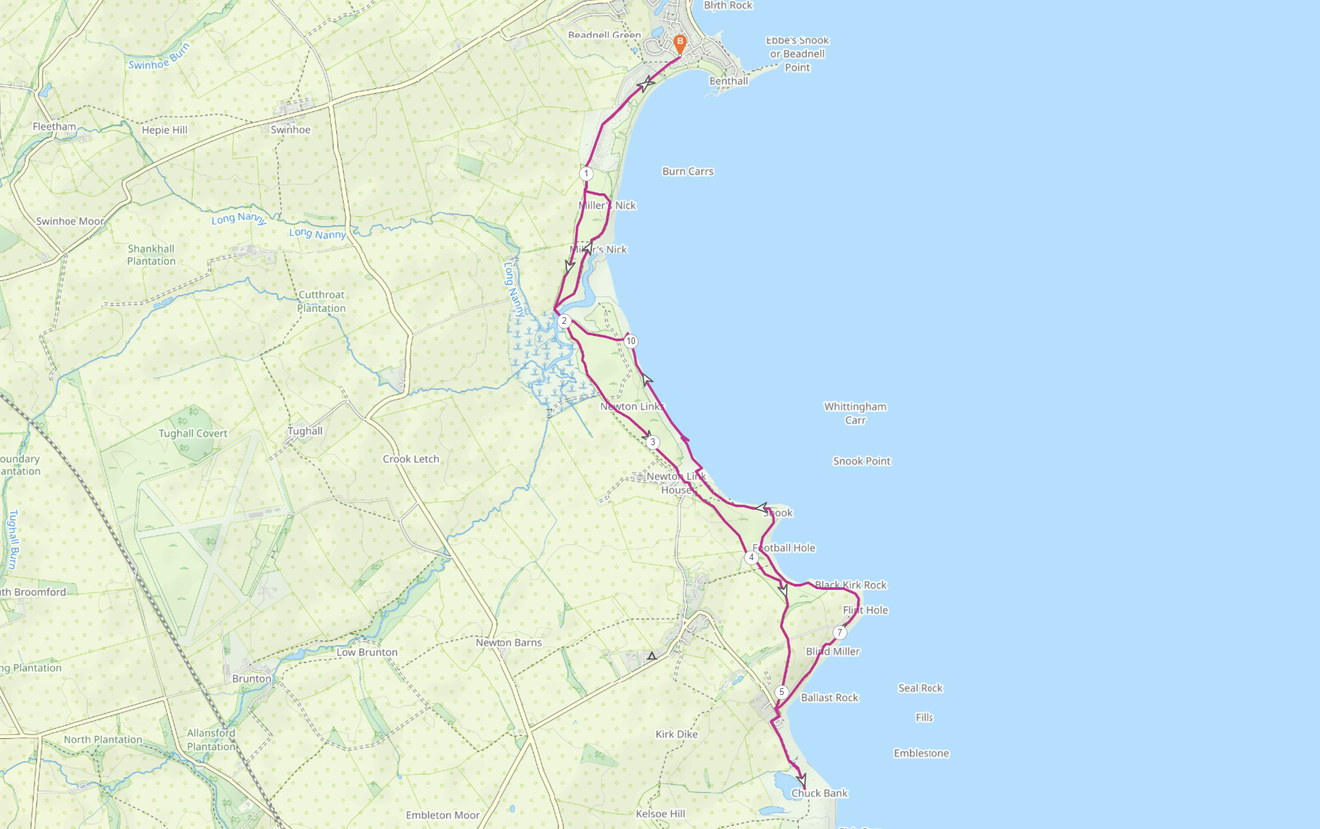 Our leader Simon, has recently walked a whopping 42km along the Northumberland Coast, completing the Coastal Challenge Walk, however, if you fancy something a bit shorter, this walk is a great place to start.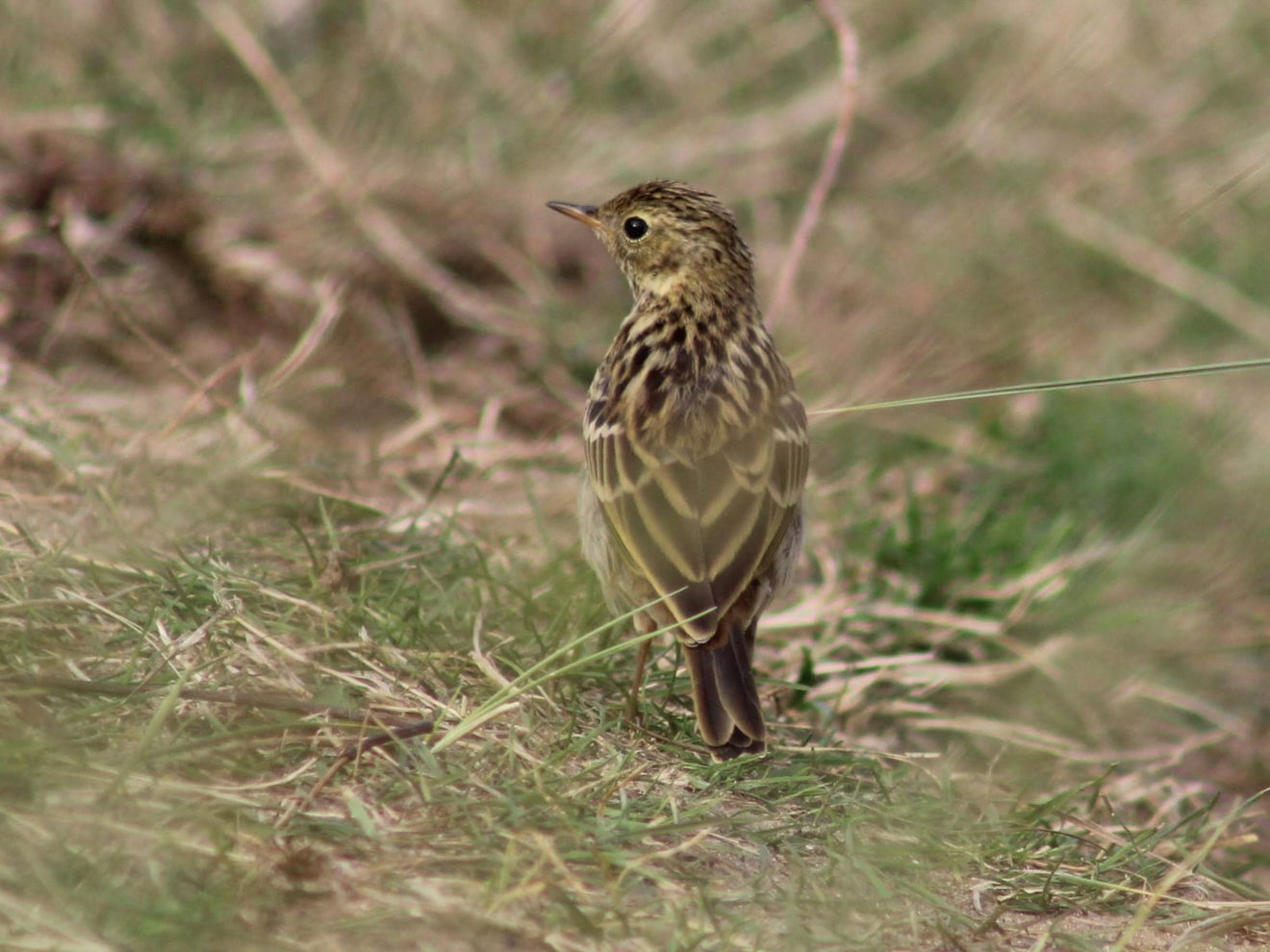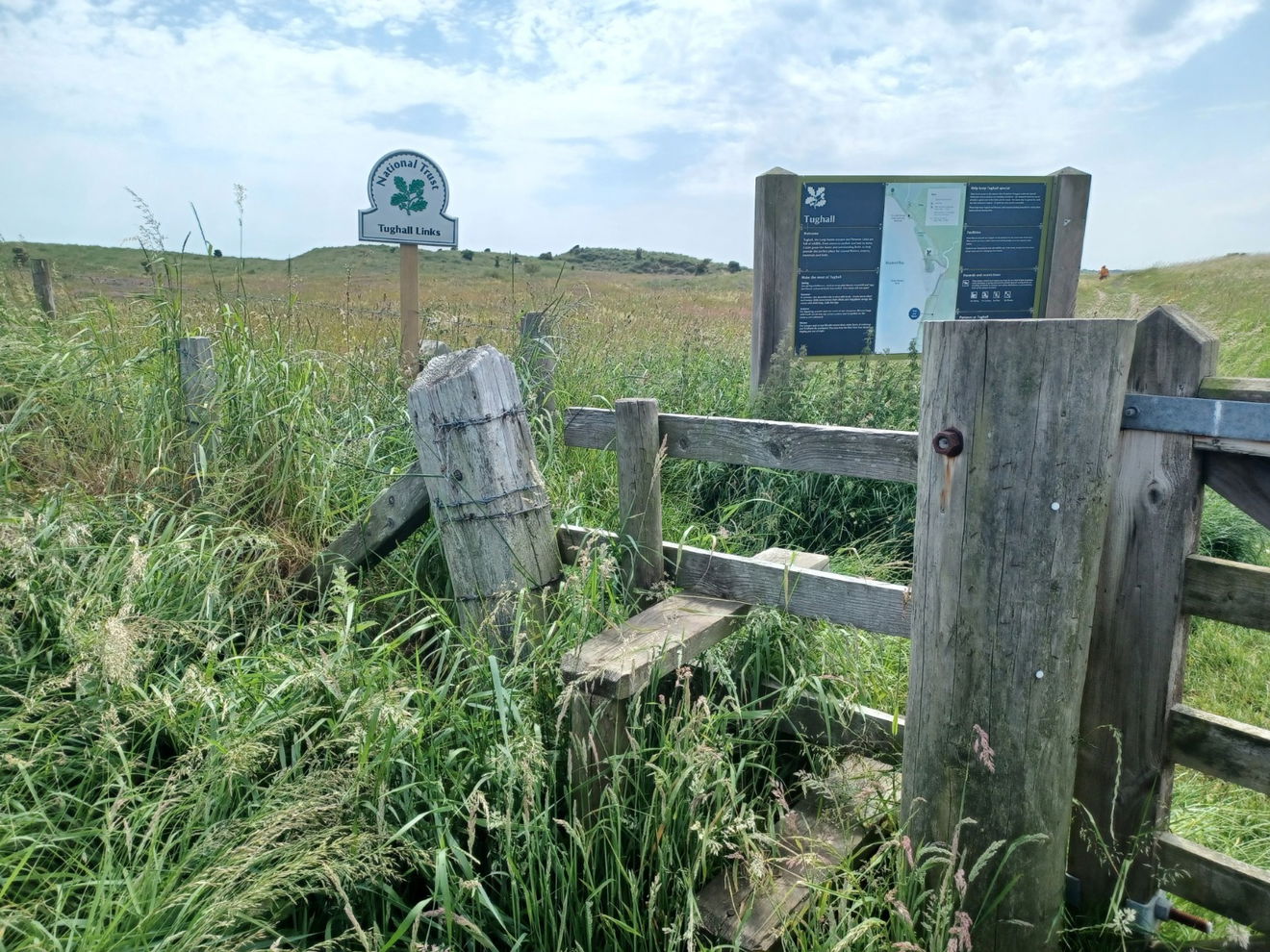 We've mentioned numerous times that we love a bit of birdwatching at FN. This is a fantastic route to follow in the spring if you're a fellow twitcher. The coast is always a great place to spot birds, but Long Nanny and Low Newton have some real gems there.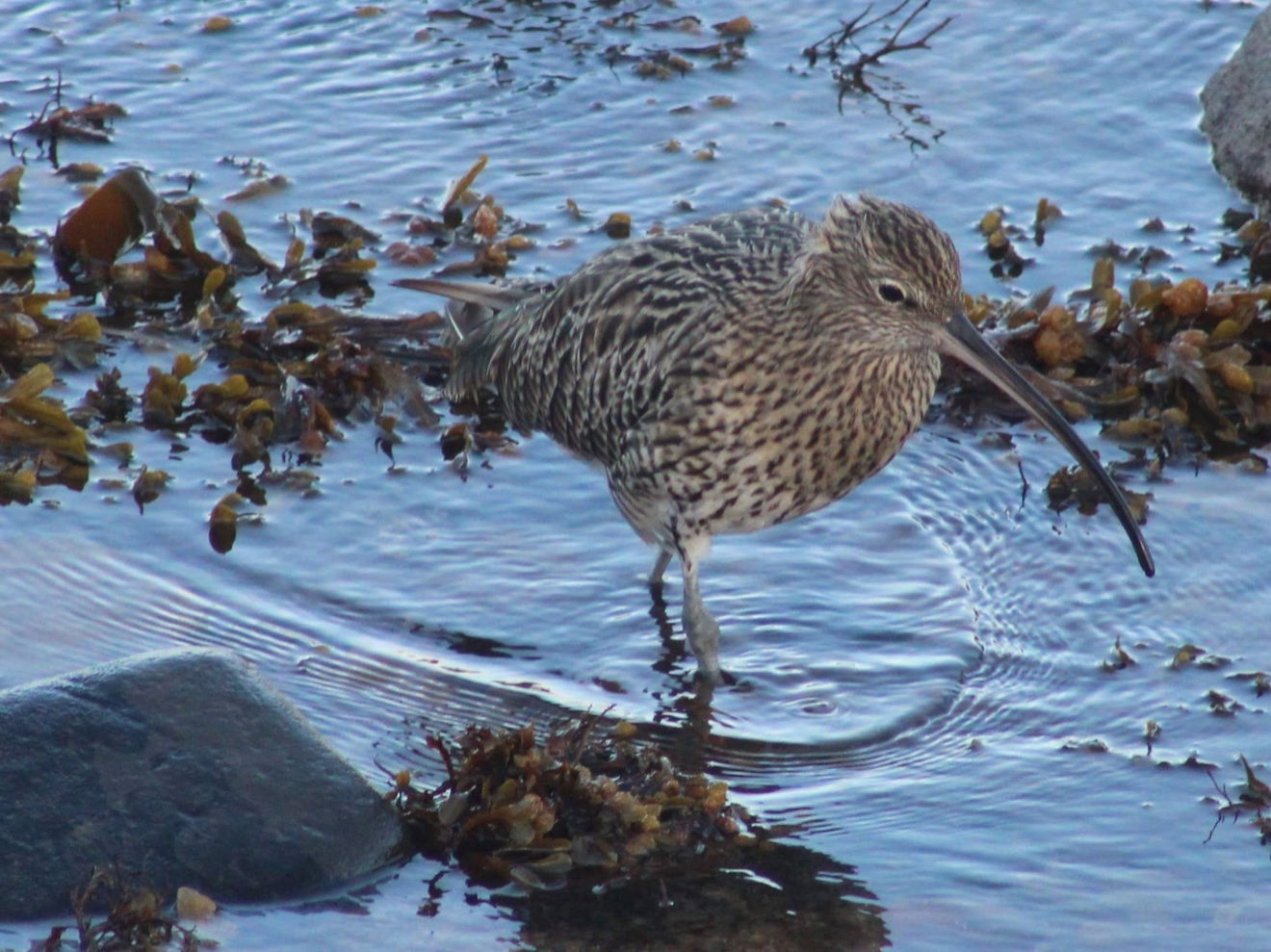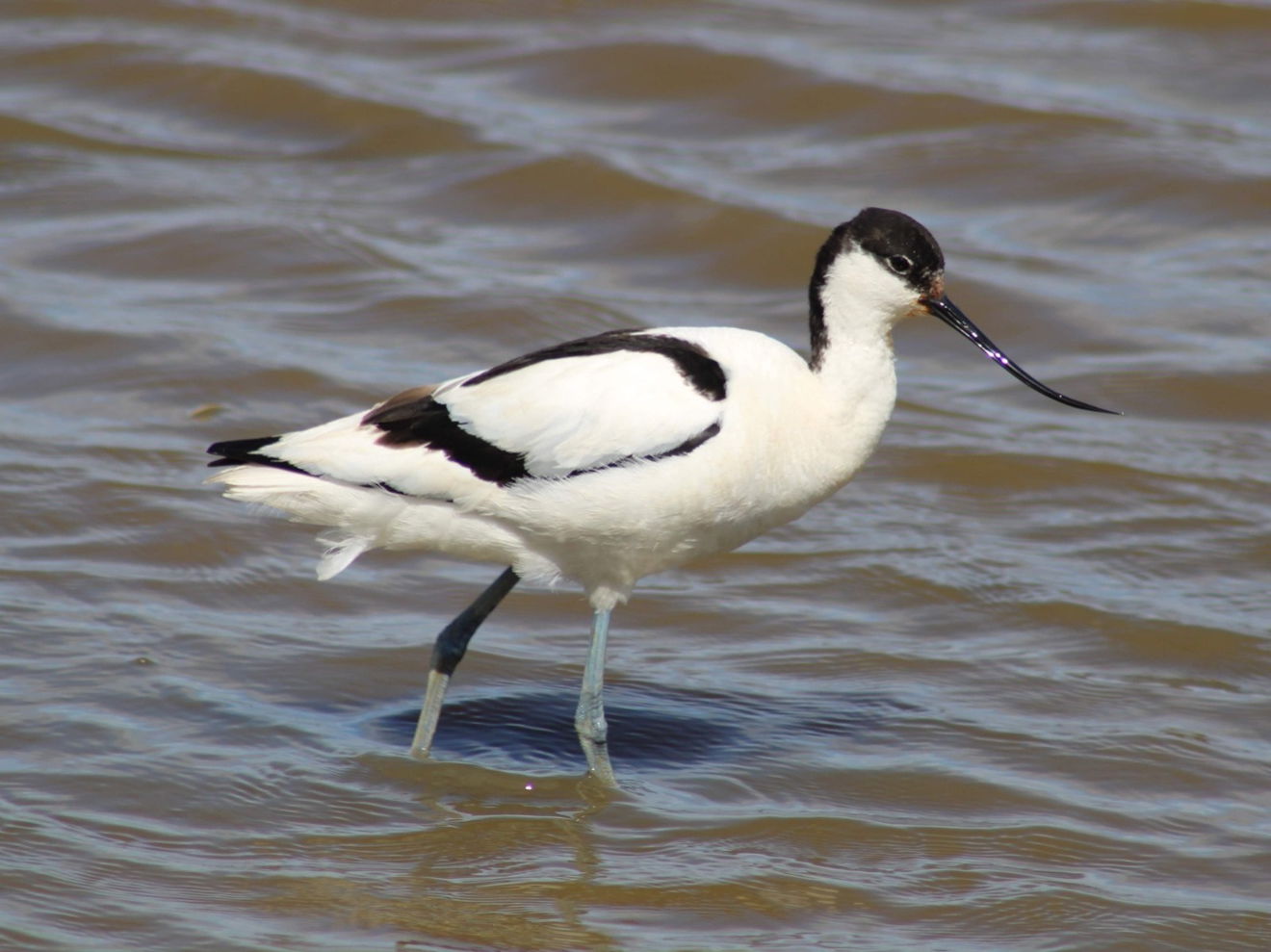 On our last visit in June 2023, we saw over 30 different species of birds. At Long Nanny we spotted Little Terns, Arctic Terns and their chicks and Ringed Plover nesting. While at Newton Pool we saw Bar Tailed Godwit, Curlew and unusually lots of Avocet. This is still a fab walk without being a twitcher though and I highly recommend it.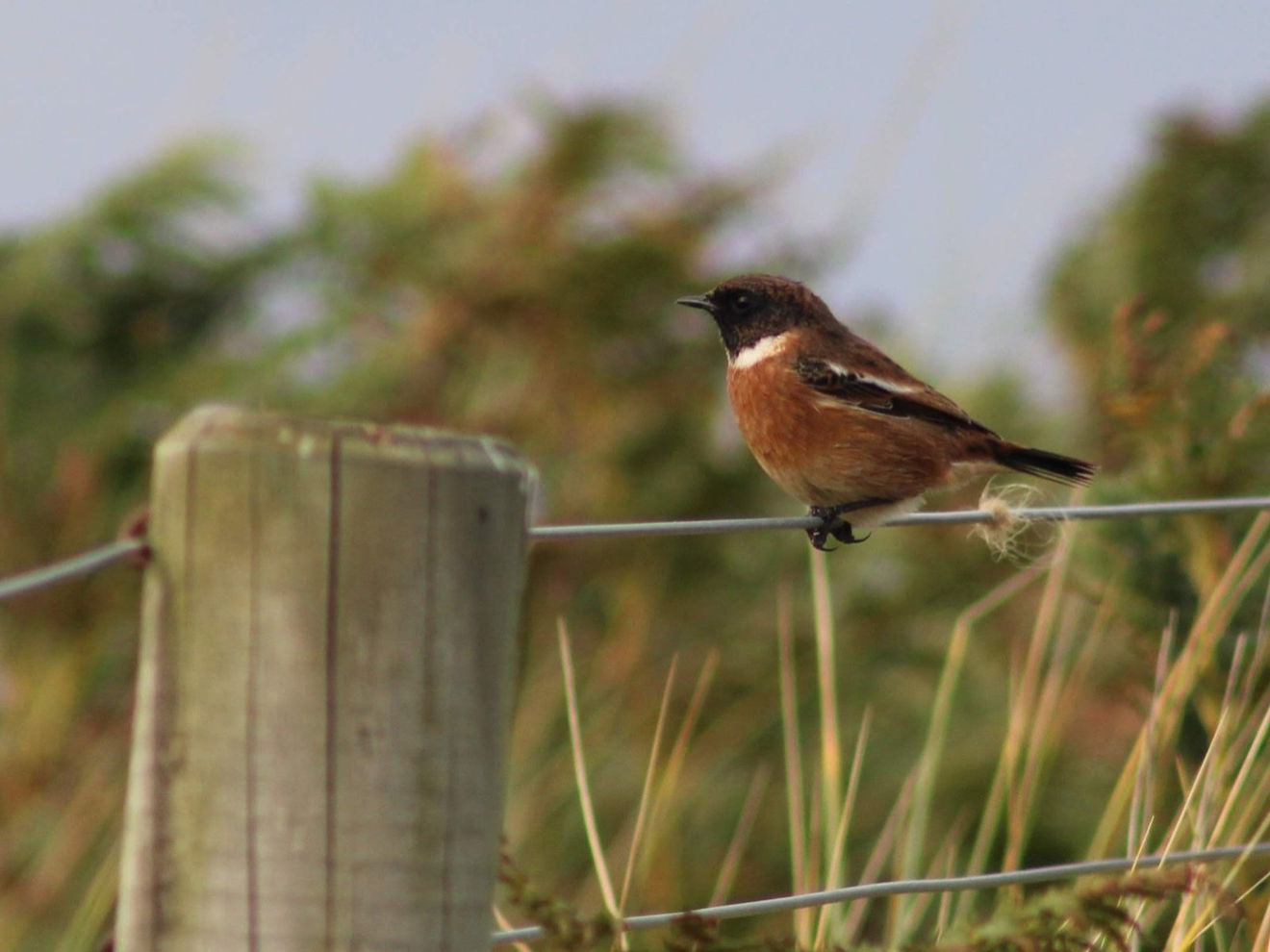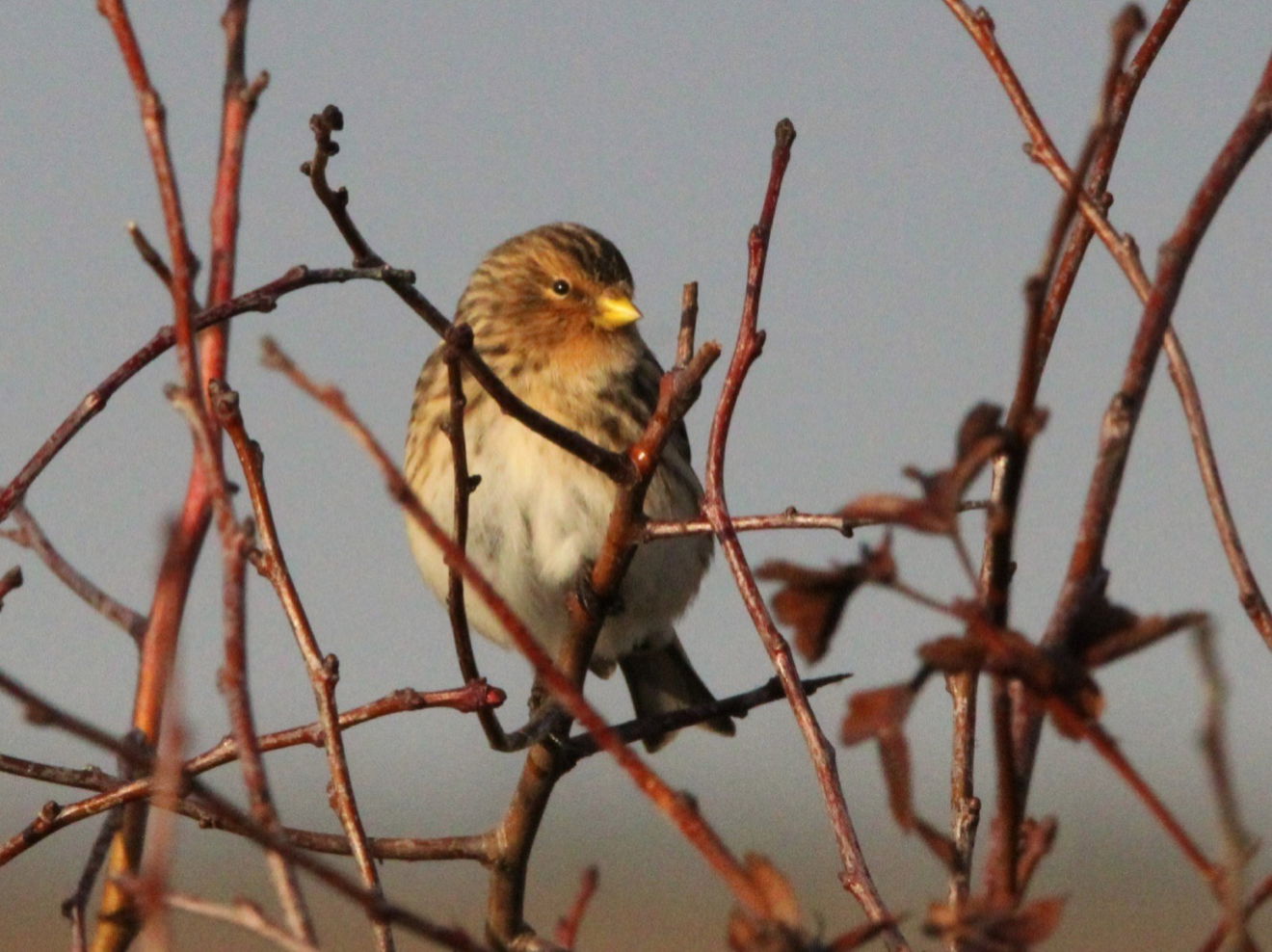 The route starts at Beadnell and heads through Beadnell Bay caravan park and onto Newton Links. This is a really lovely wander with stunning views out to sea and of the surrounding countryside. Birds you might spot here include various gulls, Stonechat, Linnets, Meadow Pipit and Twite.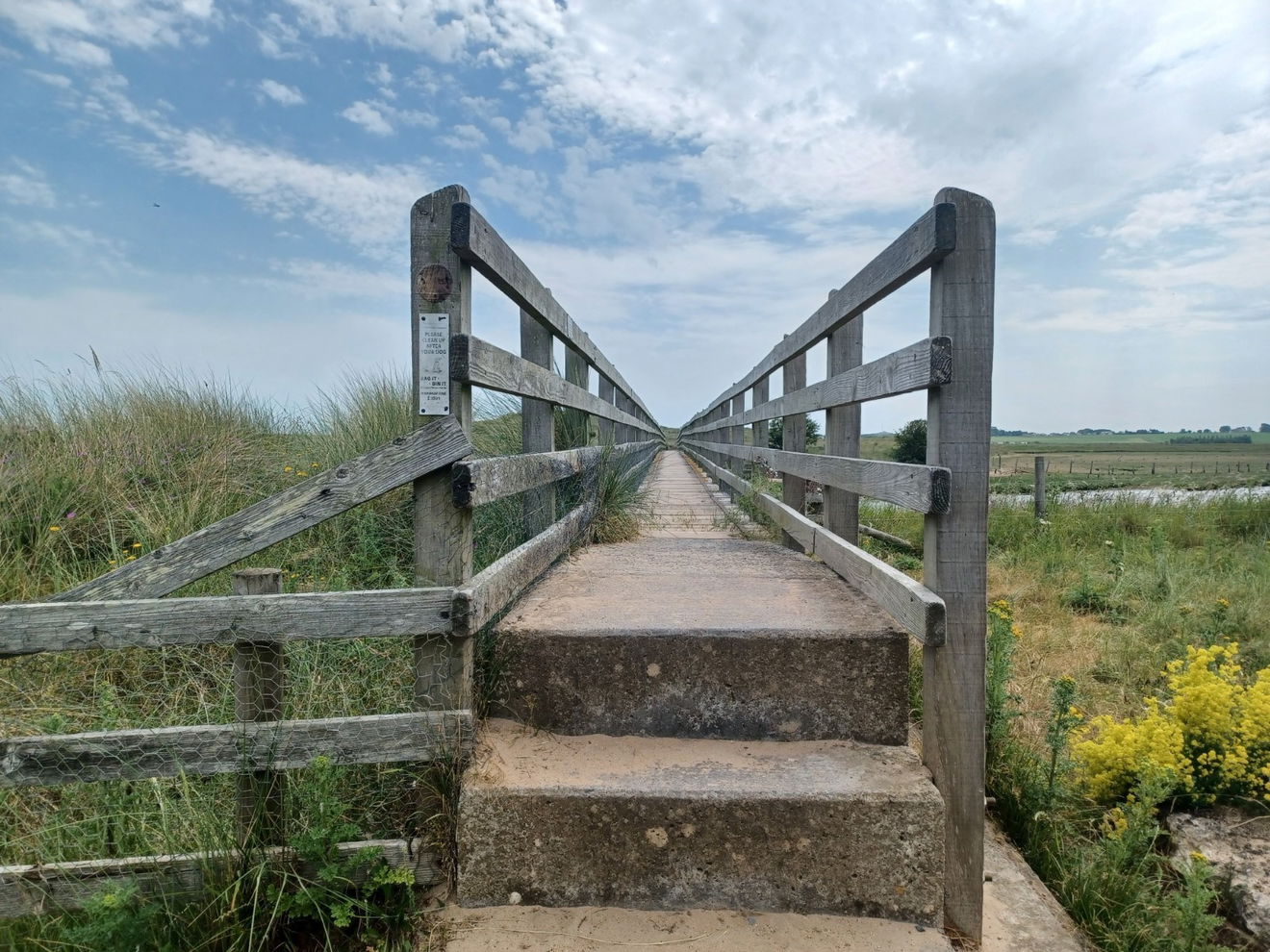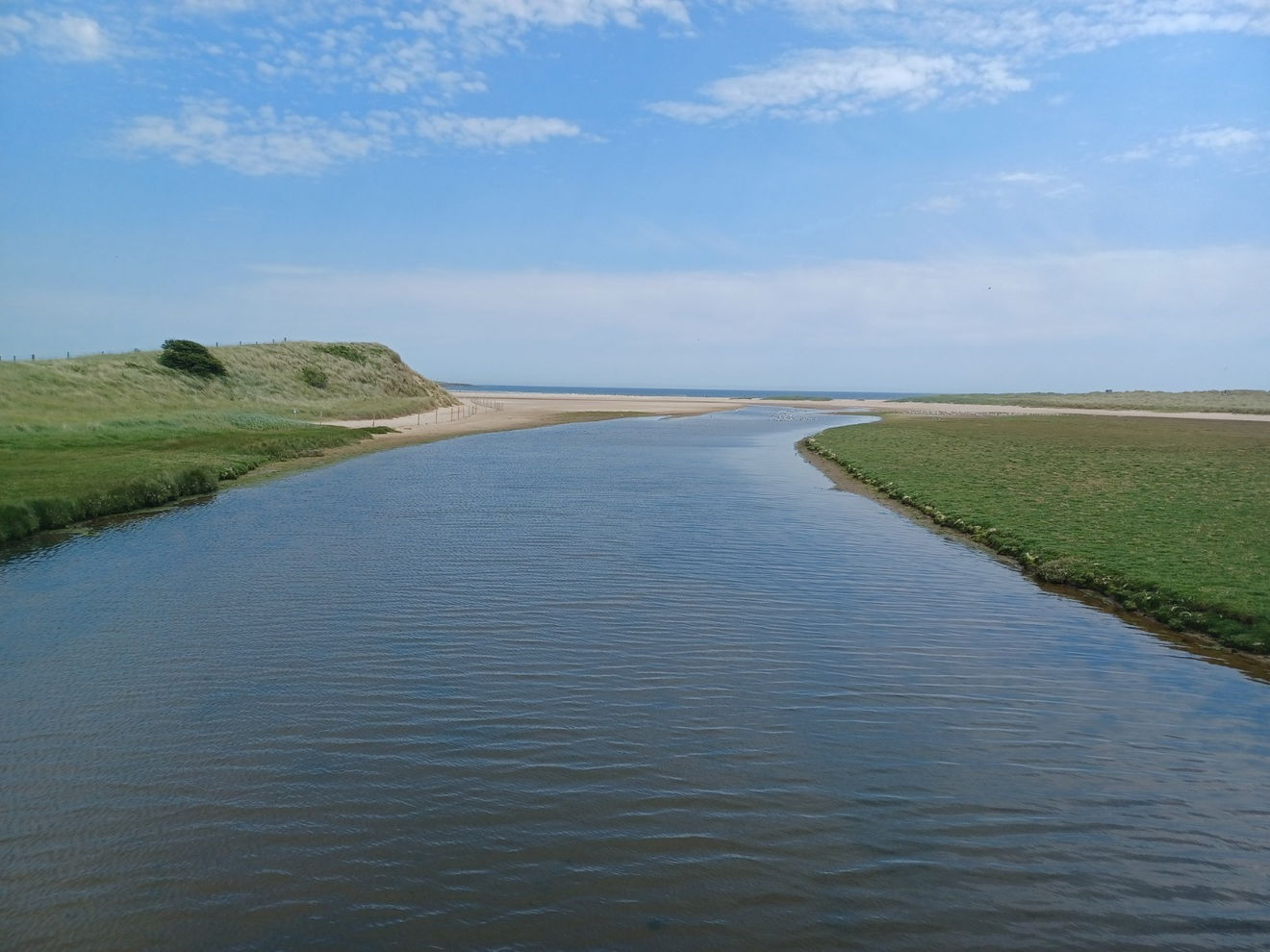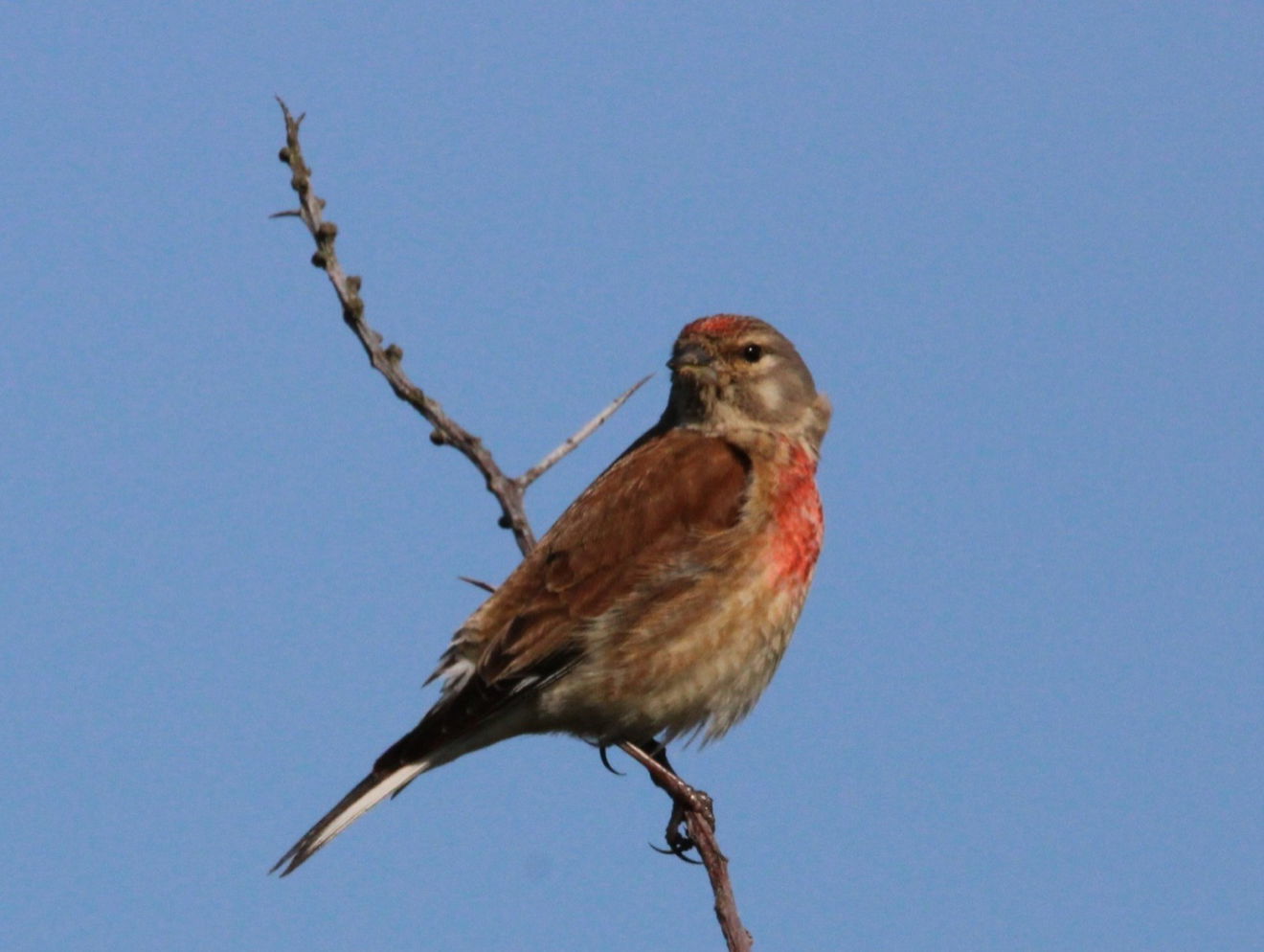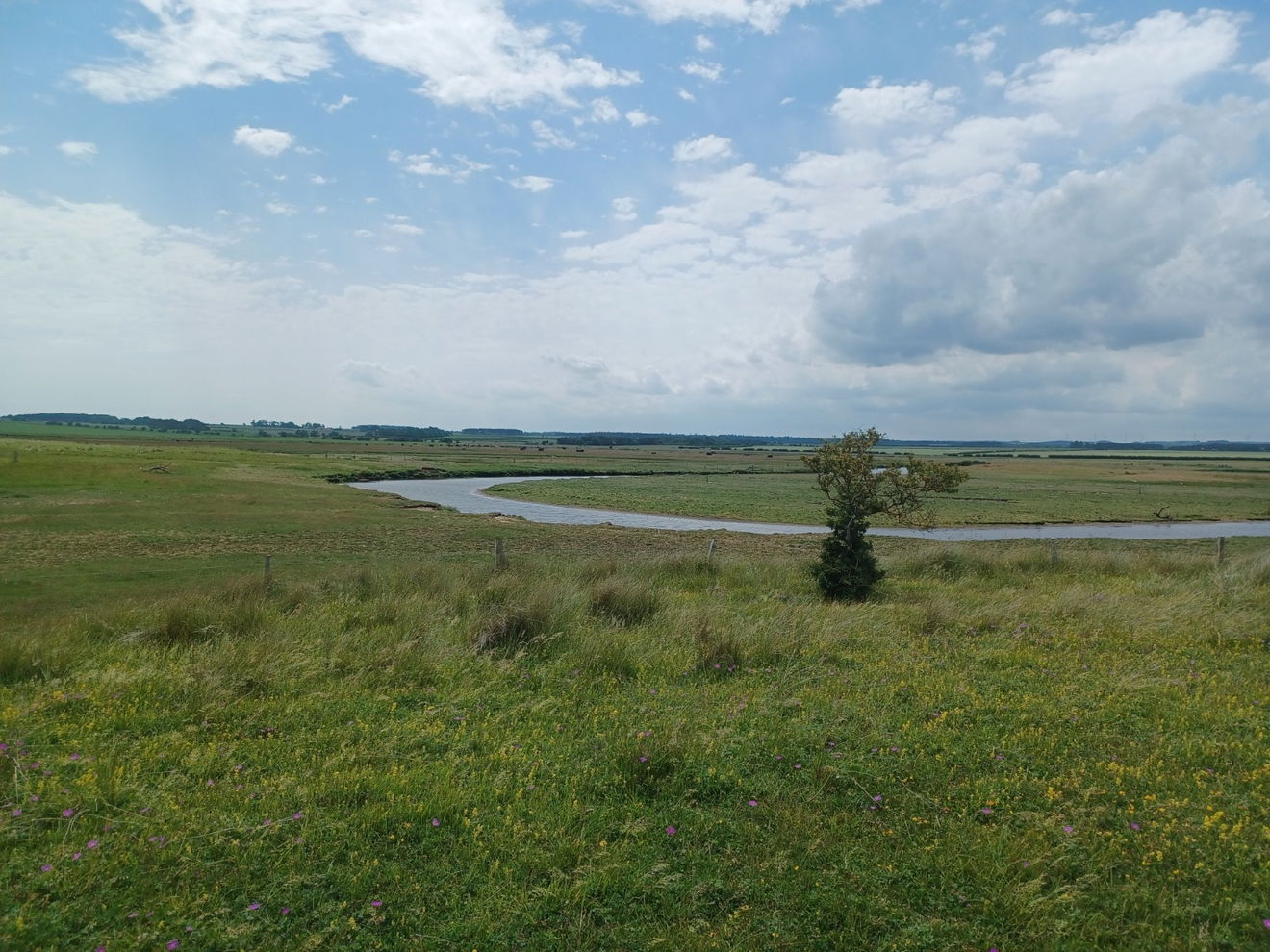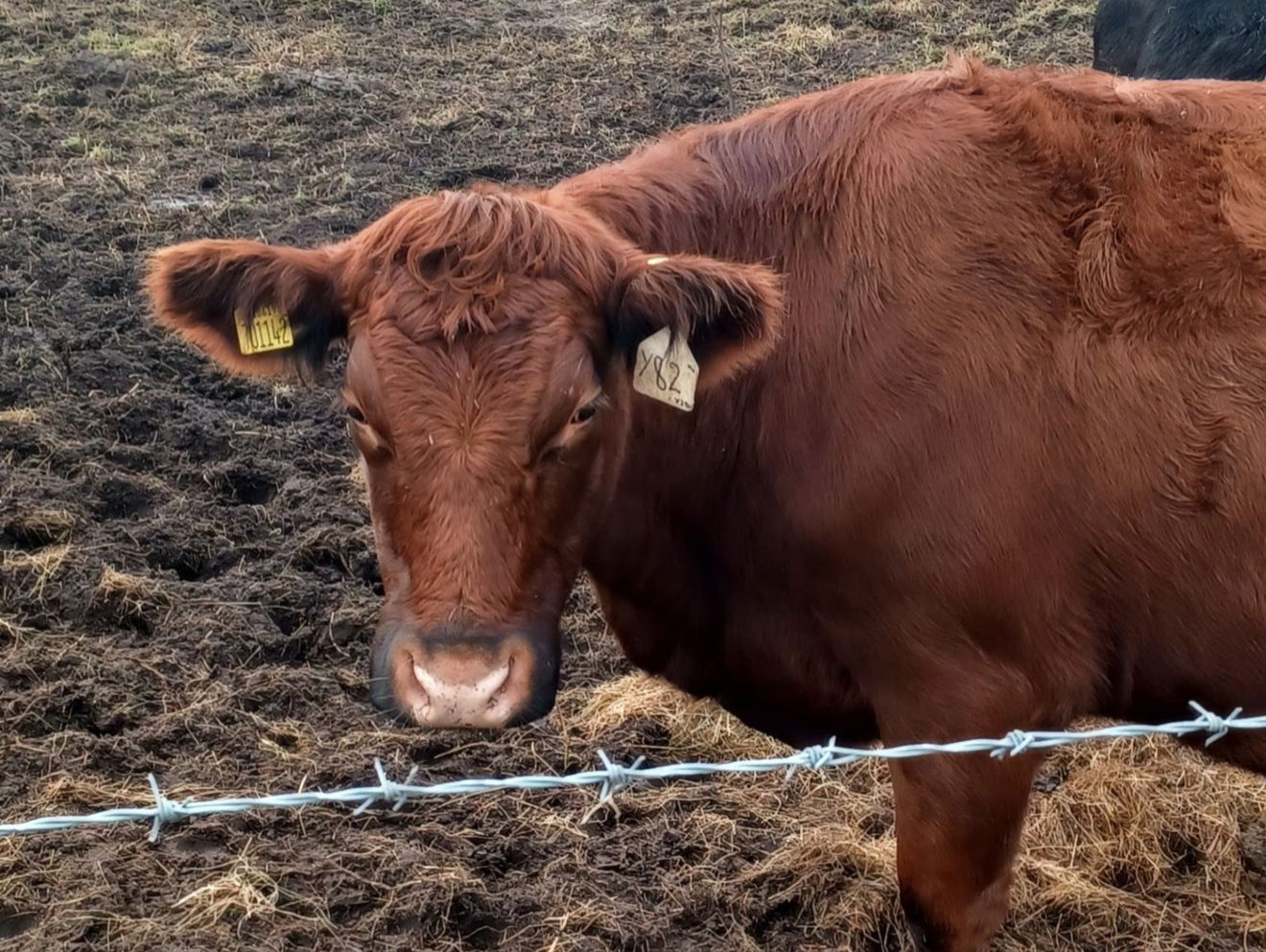 Follow the obvious path along the coast and you'll reach Newton Steads Car Park. Head straight on, over another style and watch out for huge cows that might be in this field. Continue along the path and enjoy more beautiful scenery and you'll eventually see Low Newton in the distance. The views over the coast to Dunstanburgh Castle are pretty nice! Finally you'll reach Low Newton and you can stop here for teas and wees.

Walk through the village and you'll see a sign for Newton Pools. There is a great hide here, and this is where we saw Avocets and Godwits - fairly rare in the area. This was our last stop before heading back to Beadnell.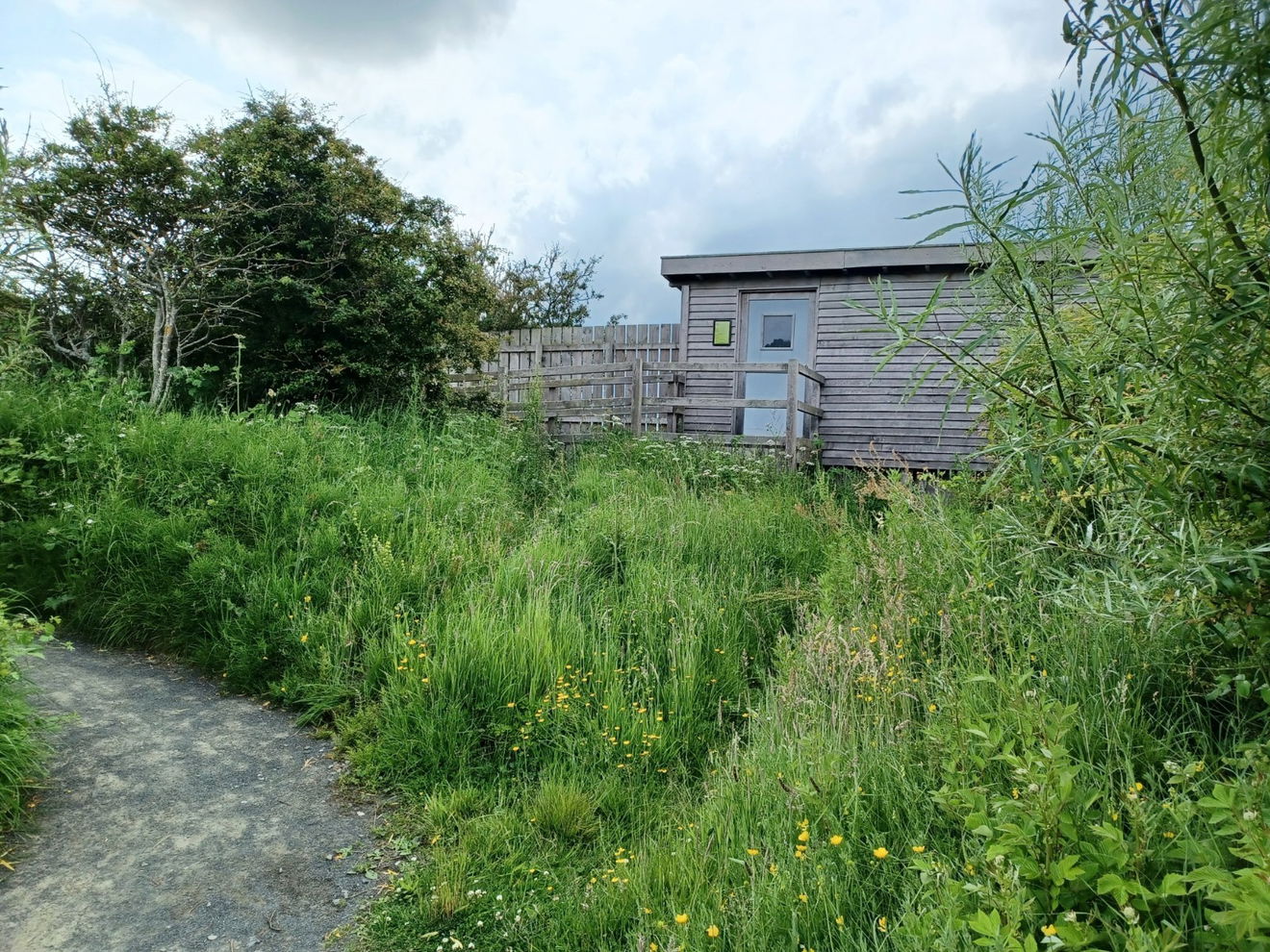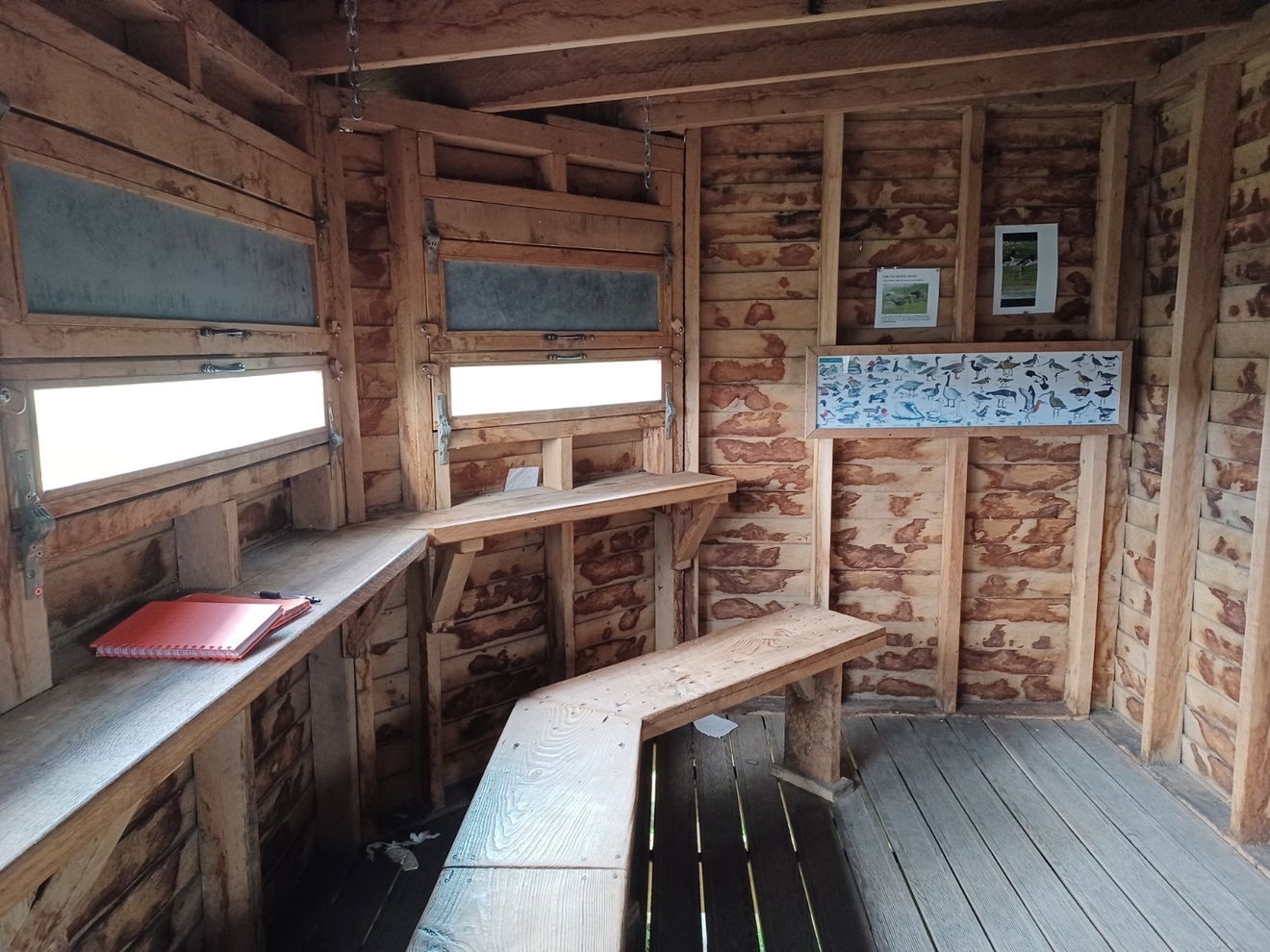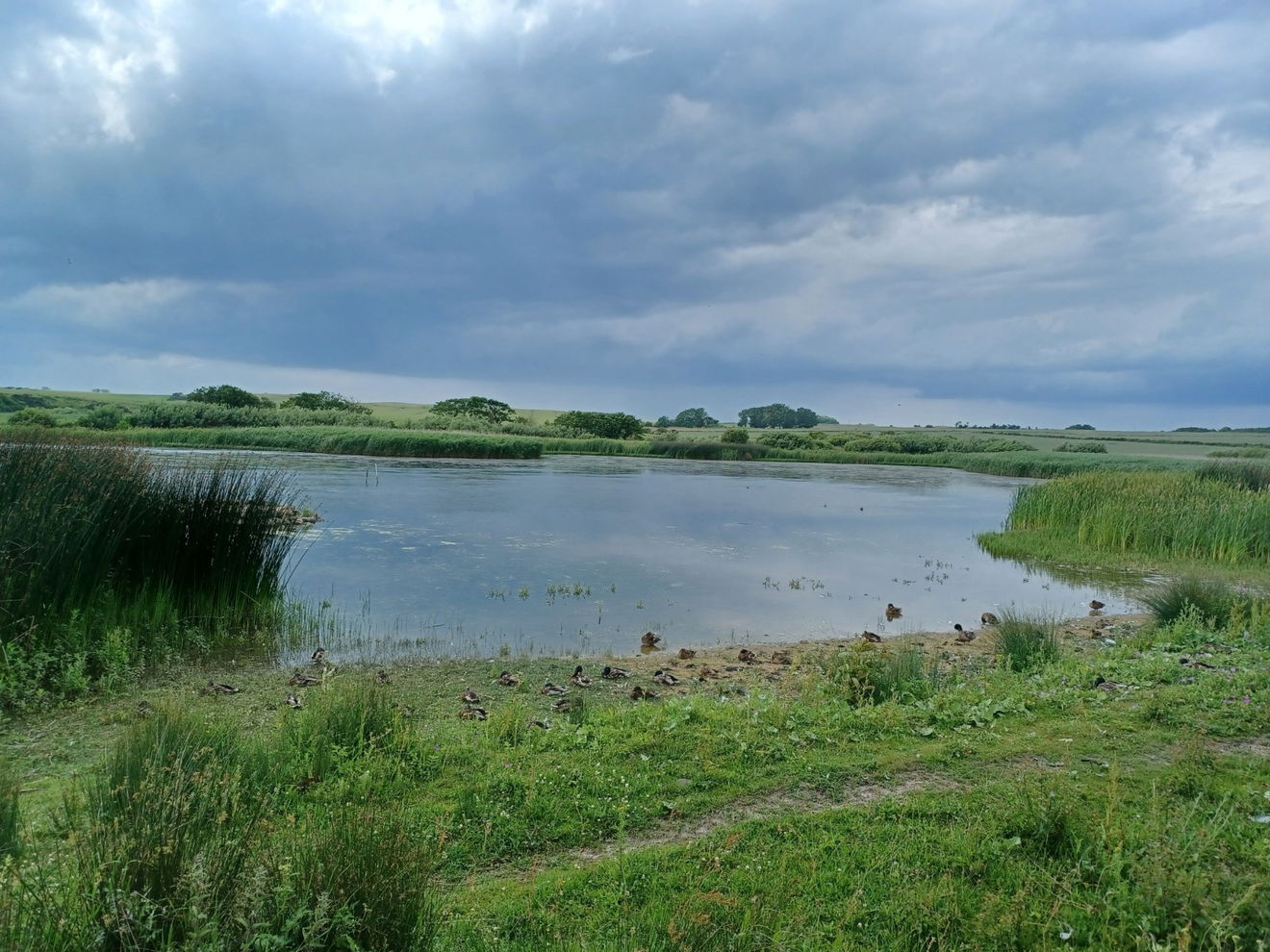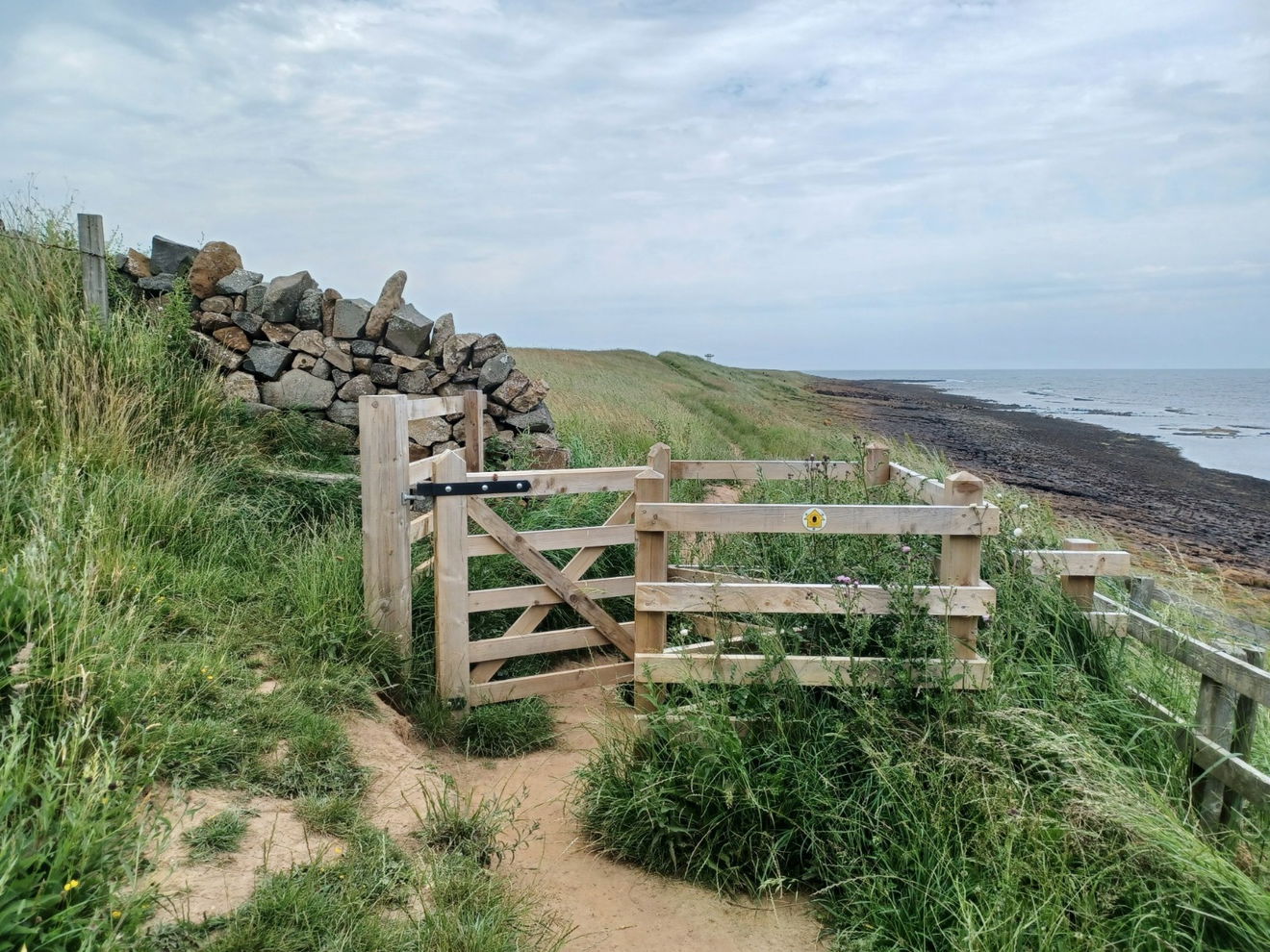 We followed the path back along the coast rather than go back the way we came, so we had views out to sea on our return journey. Again this was really pretty, and a very quiet stretch of the walk. We arrived back at Newton Steads car park and headed on to the beach. As you continue along the beach, you finally reach a section which is roped off.

Depending on the time of year that you visit, there may be Ringed Plover nesting on the beach, so the National Trust rope this area off to protect the birds. Ringed Plover are distinctive waders and proper little characters. It's always lovely to see them.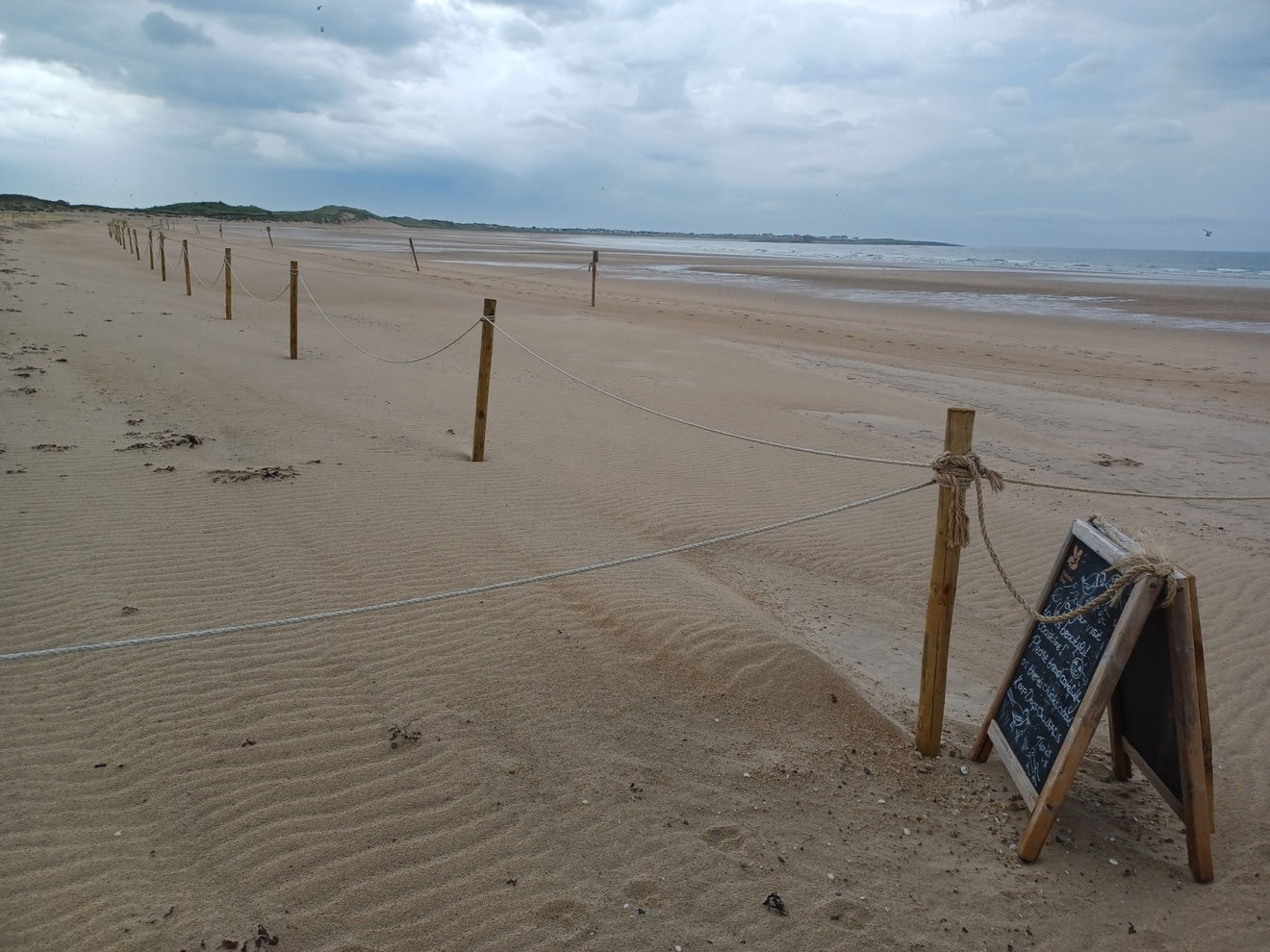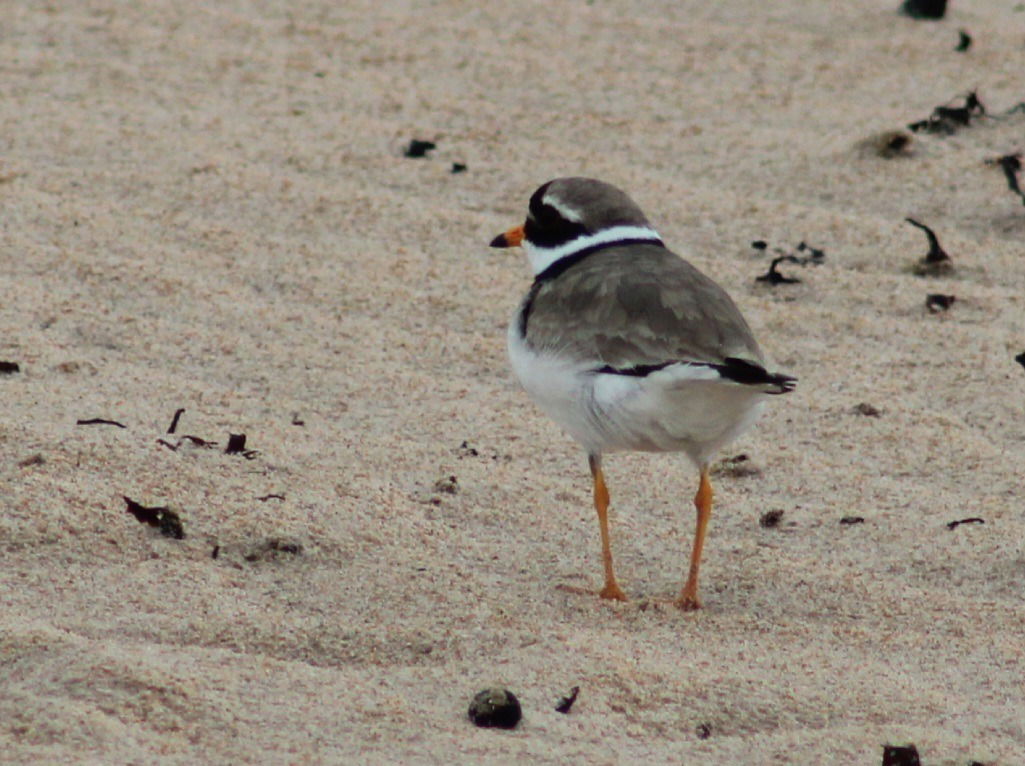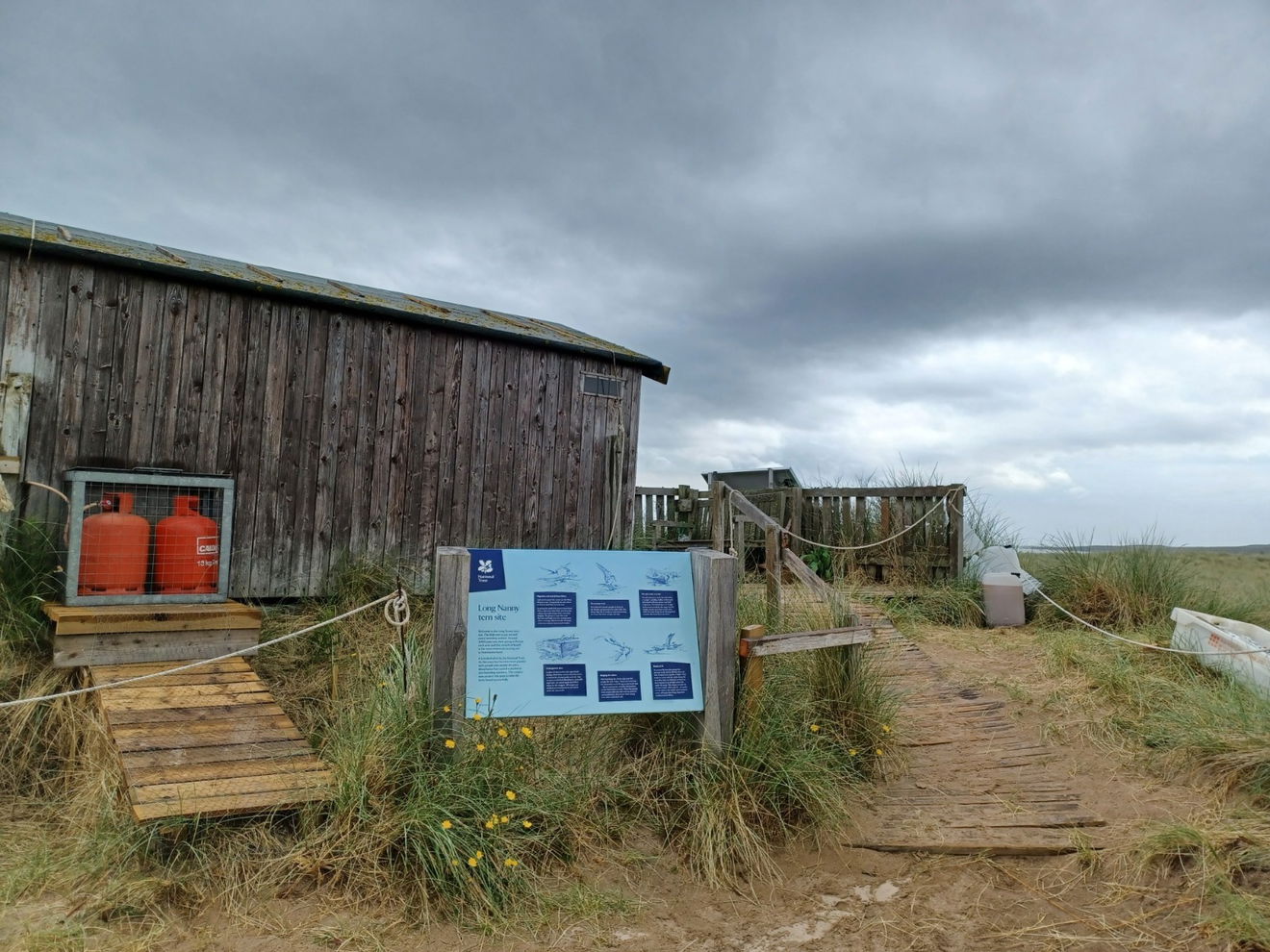 Close to the roped off area, you'll spot a signpost to the Tern Site. There are signs everywhere warning about nesting birds here. Head through a gate and follow a clearly marked path and you'll spot a wooden building in the distance. This is the area where Arctic Terns nest and there are hundreds of them flying about. You'll also likely spot their chicks trying to fly and being fed sand eels. A lovely sight.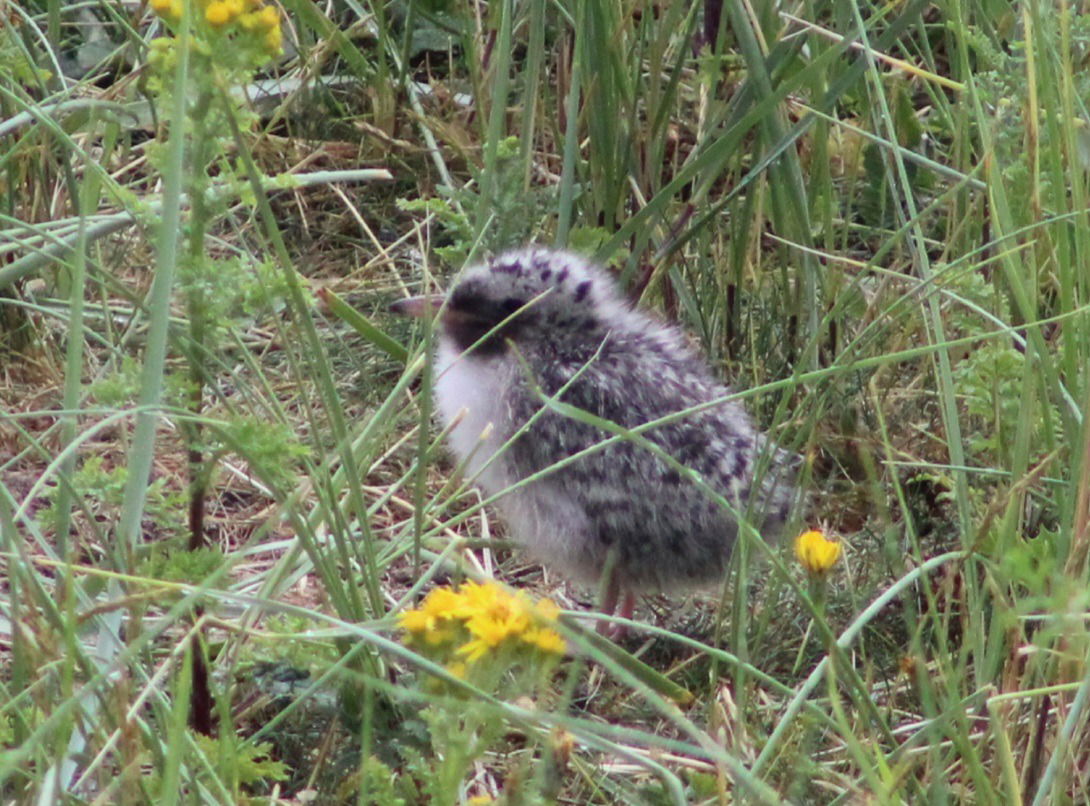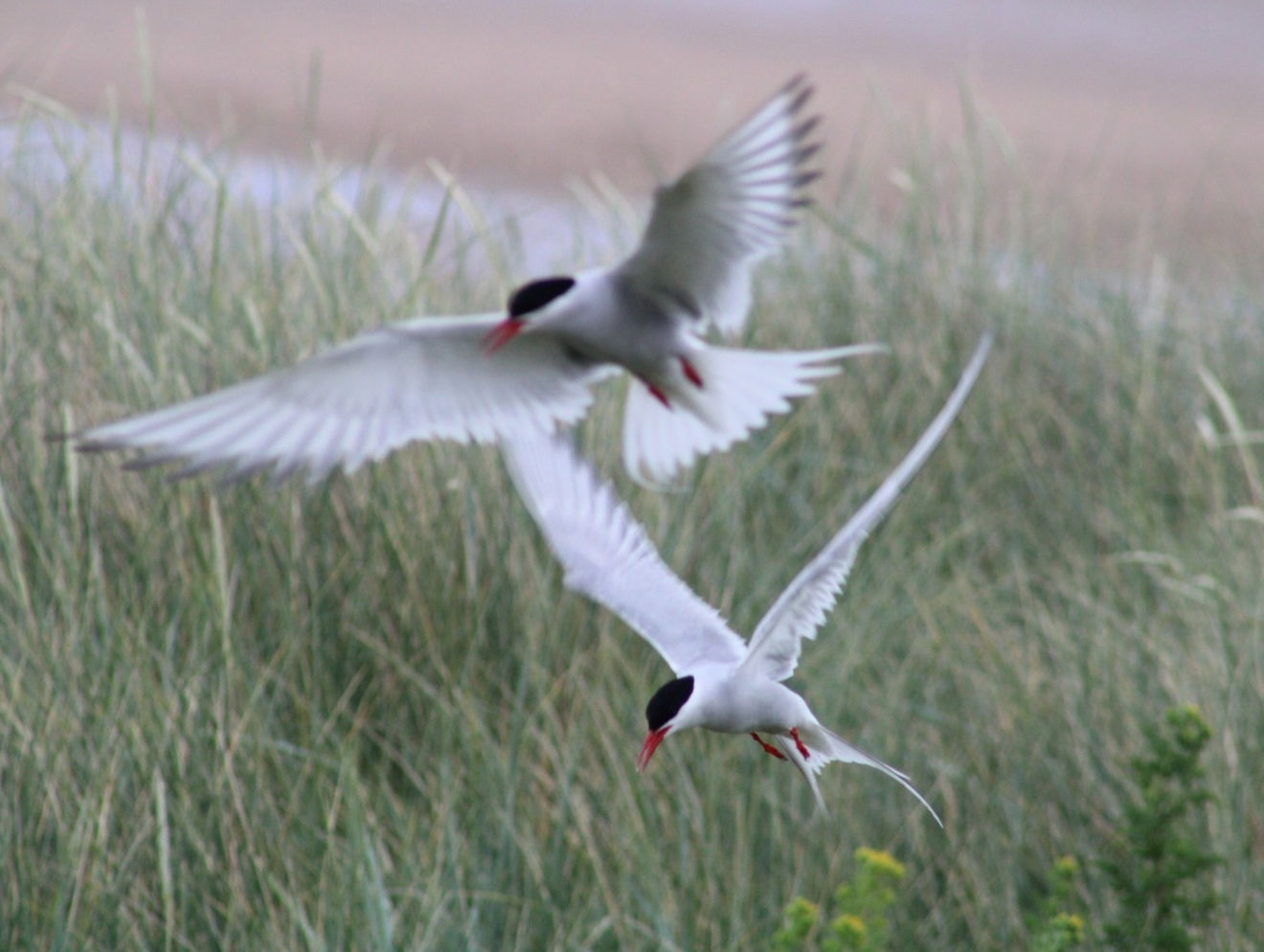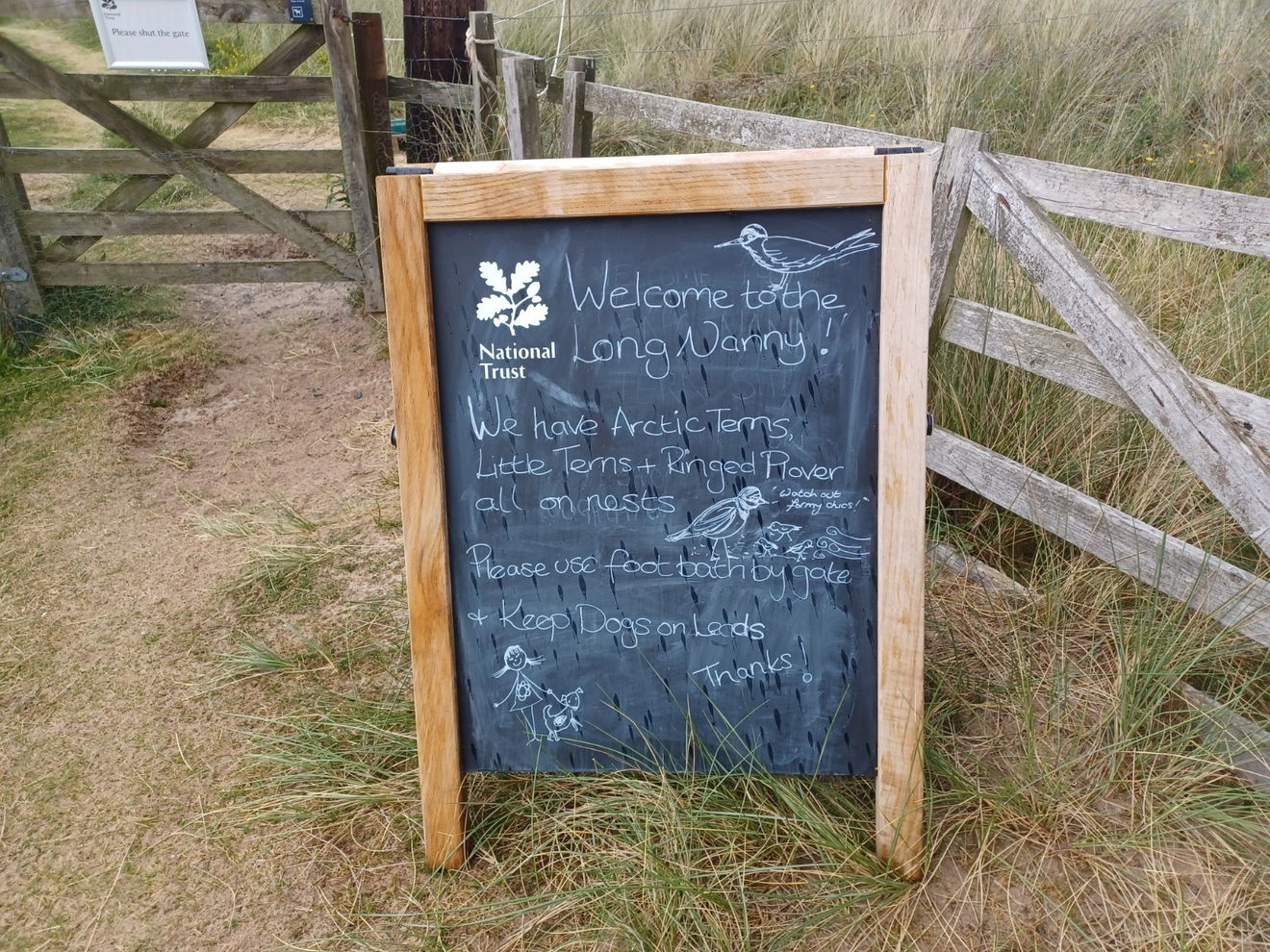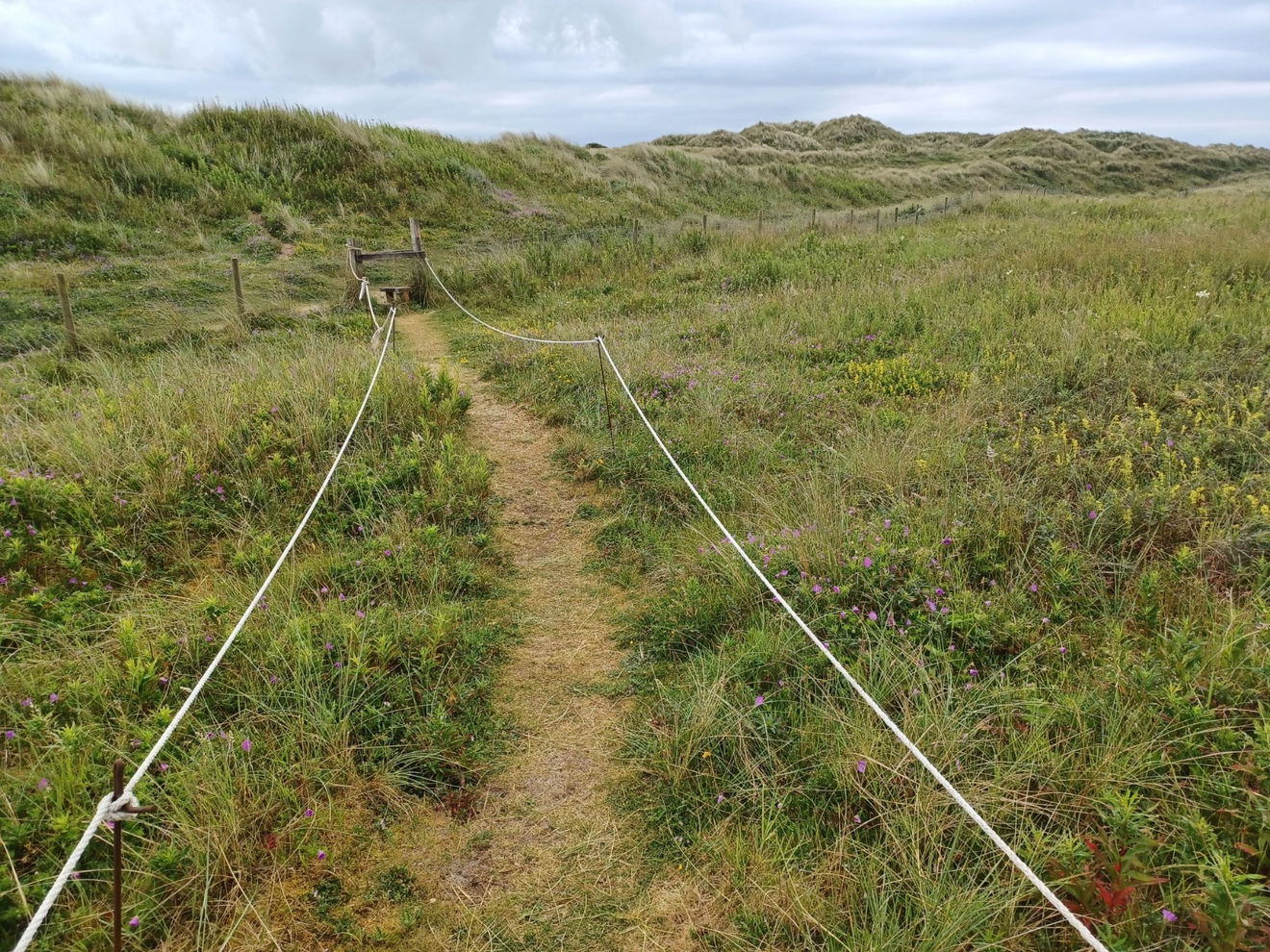 There are usually National Trust rangers here, who keep an eye on things and can answer any questions you might have. If you're lucky you might even spot the extremely rare Black Tern here, though we never have!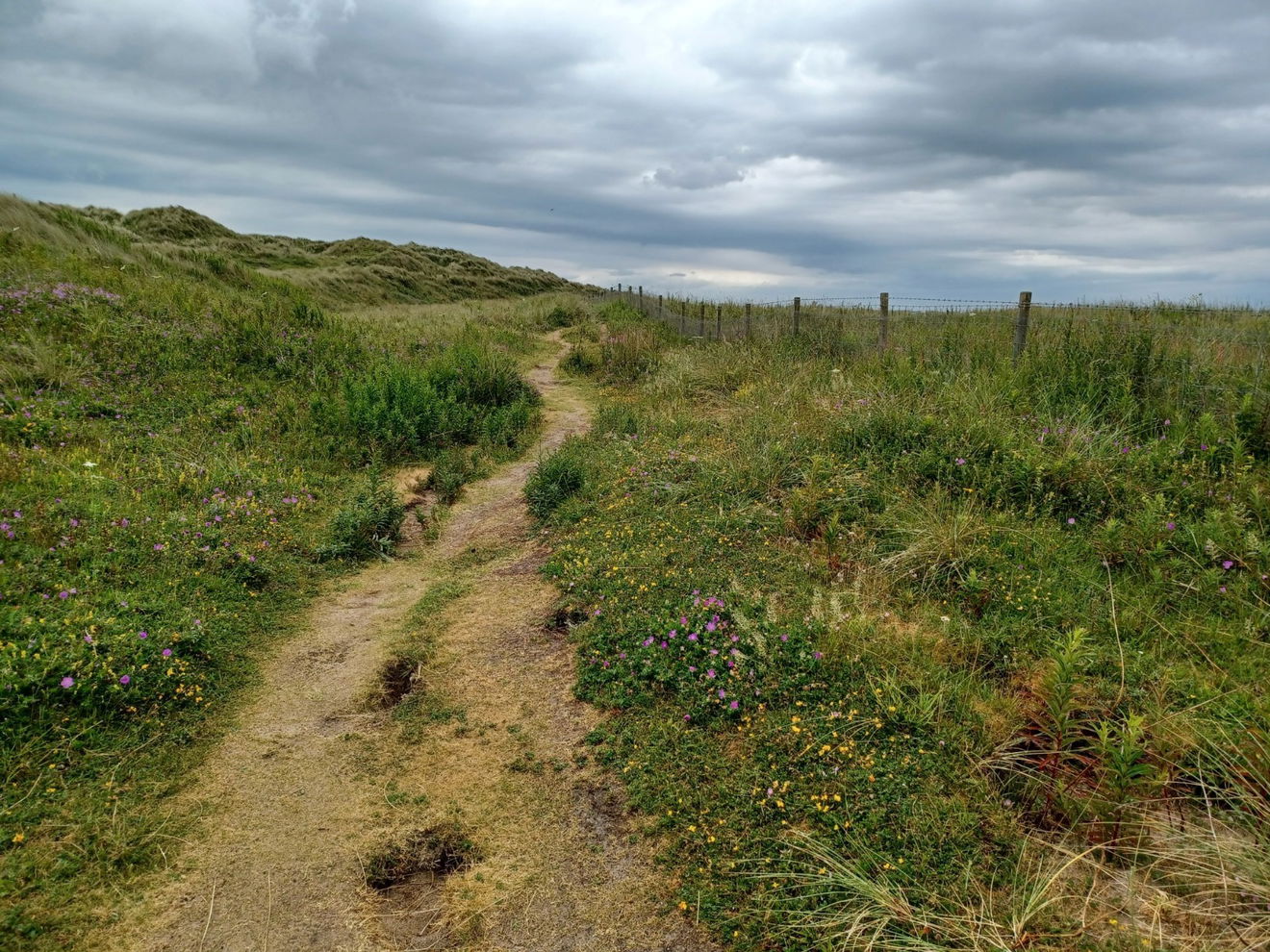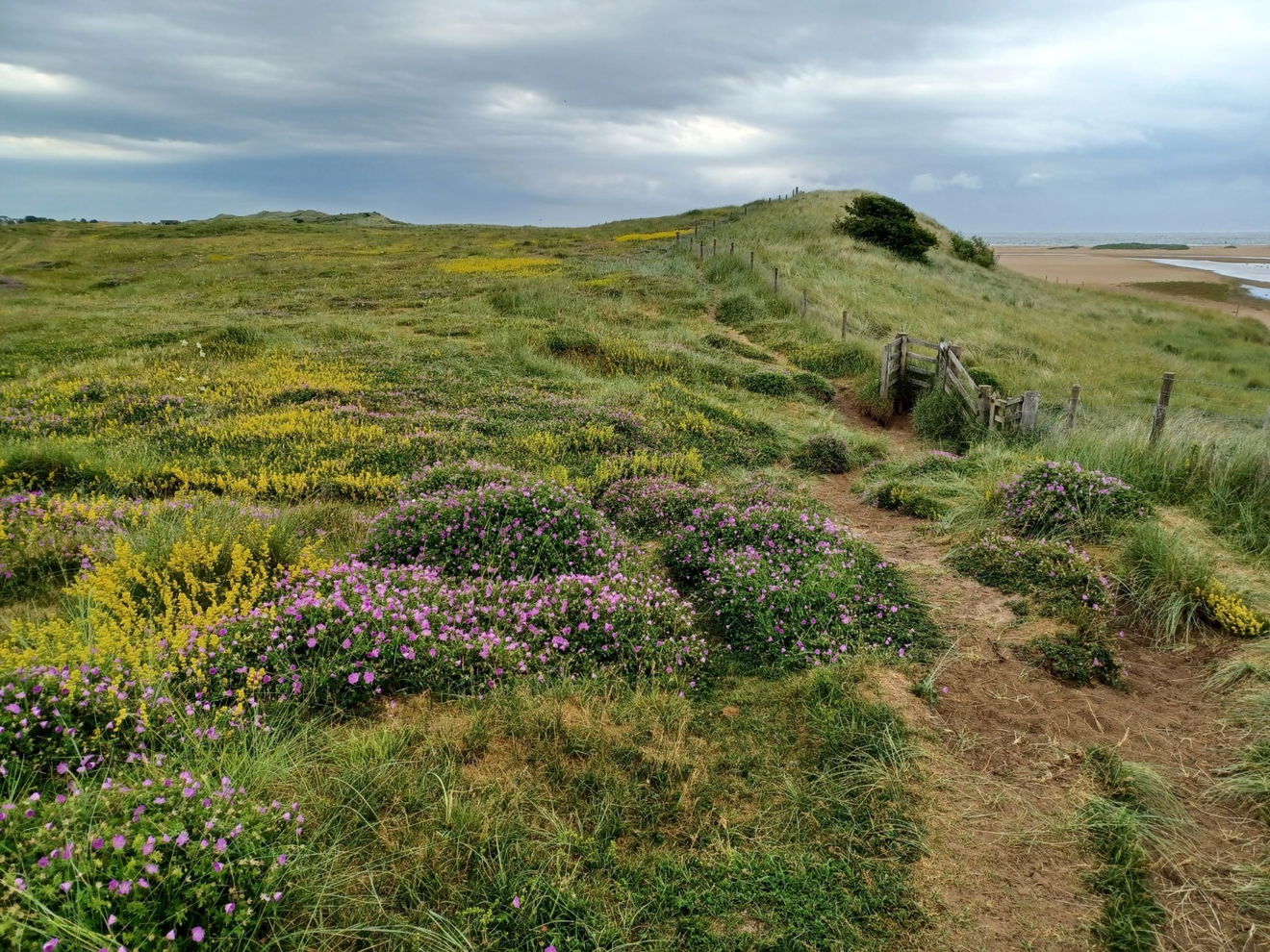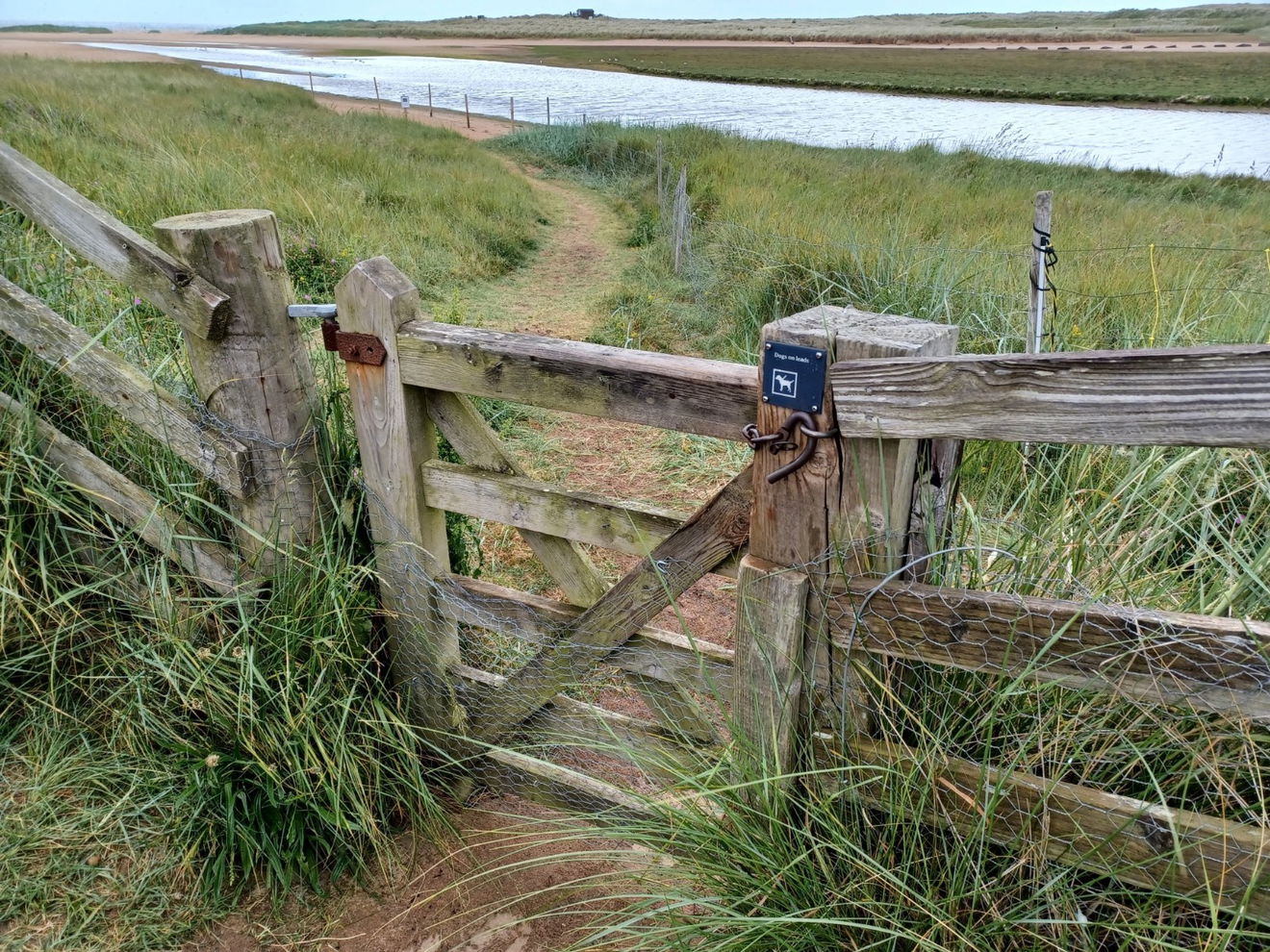 We headed back along Newton Links and back on to the beach. In this area we spotted Little Terns flying around us. After a couple of hours of birdwatching, we finally headed back to the car at Beadnell.

This is a great walk - fairly easy with plenty to see along the way. A must see in the spring if you're a birdwatcher.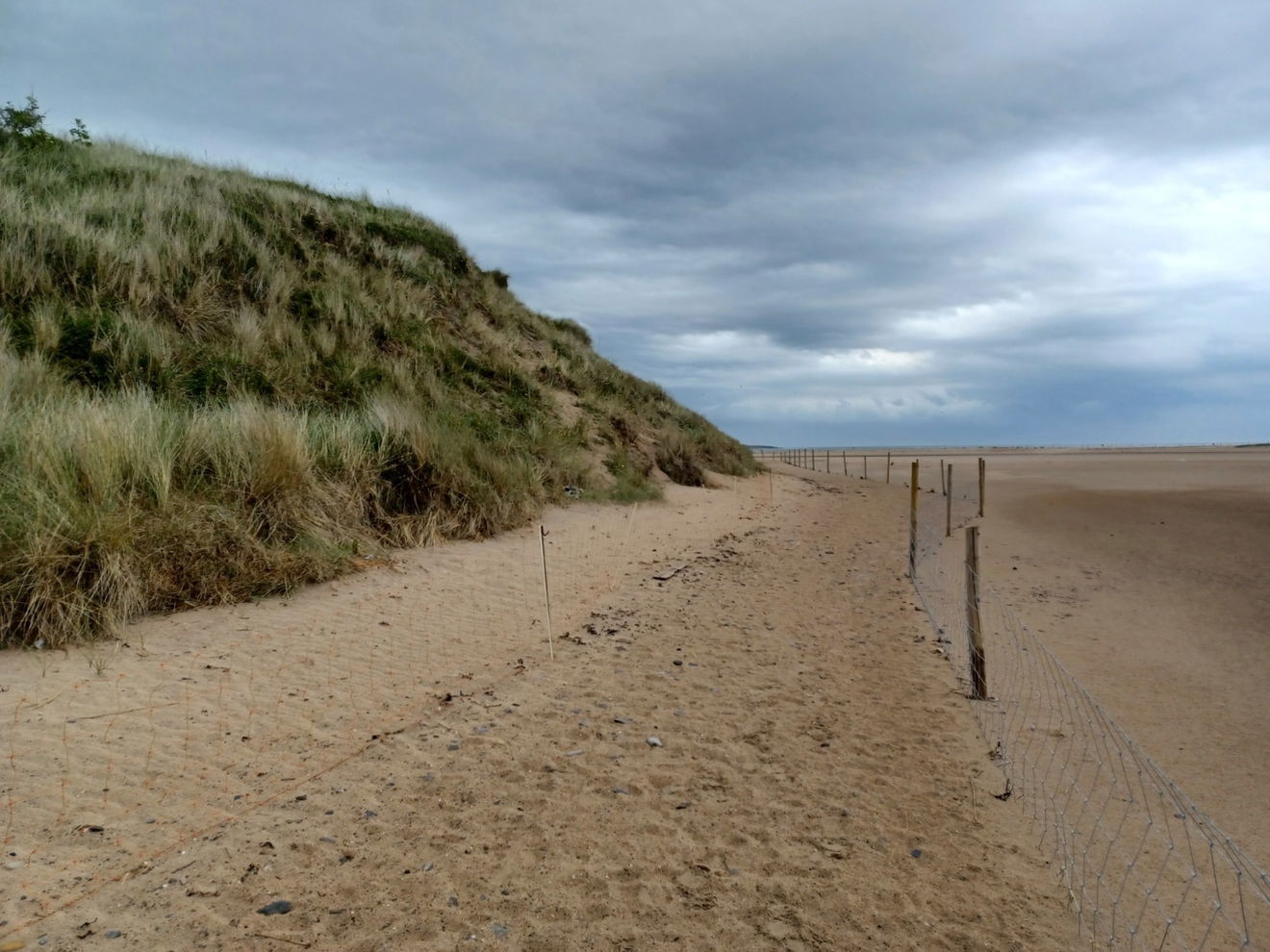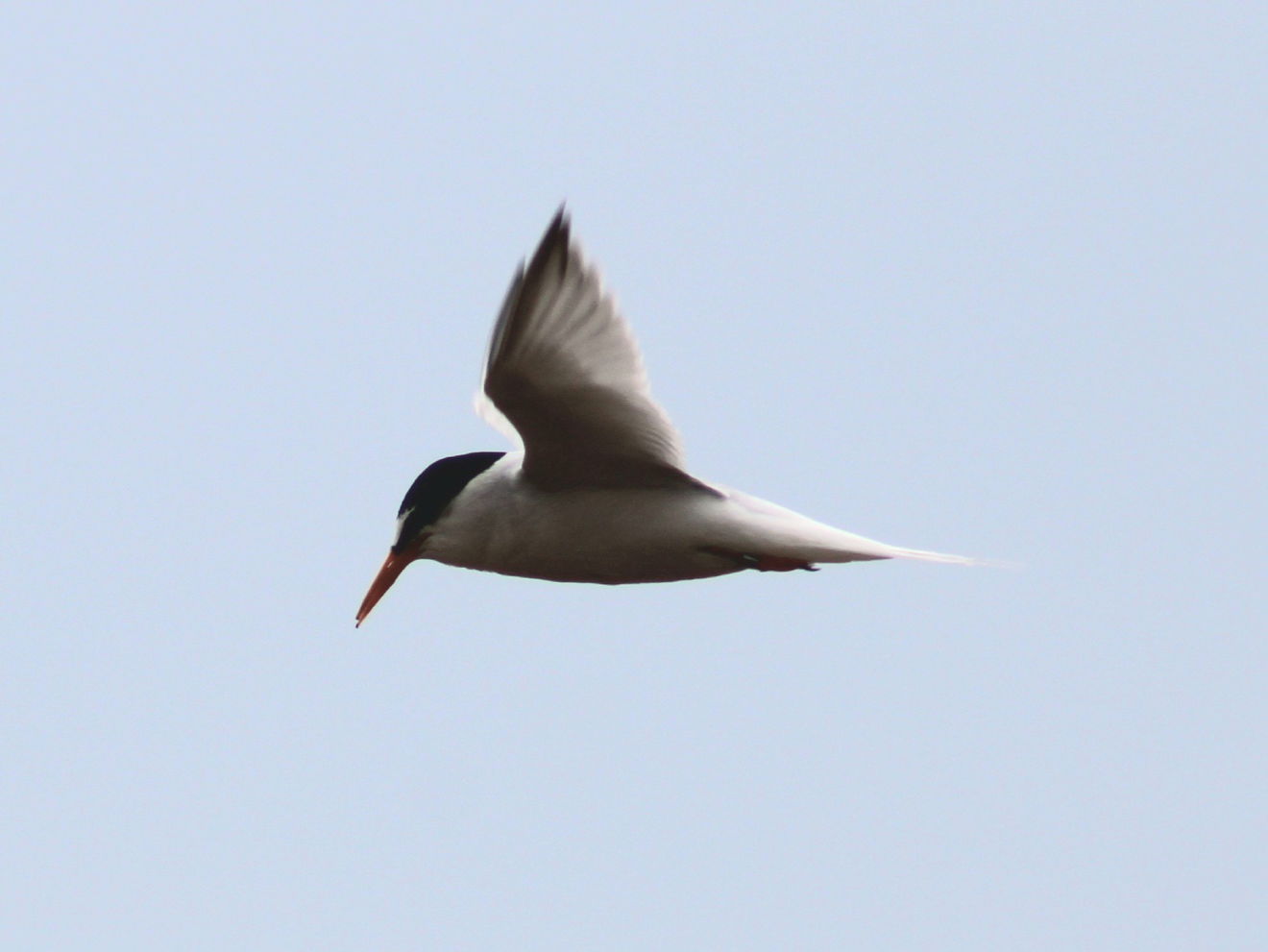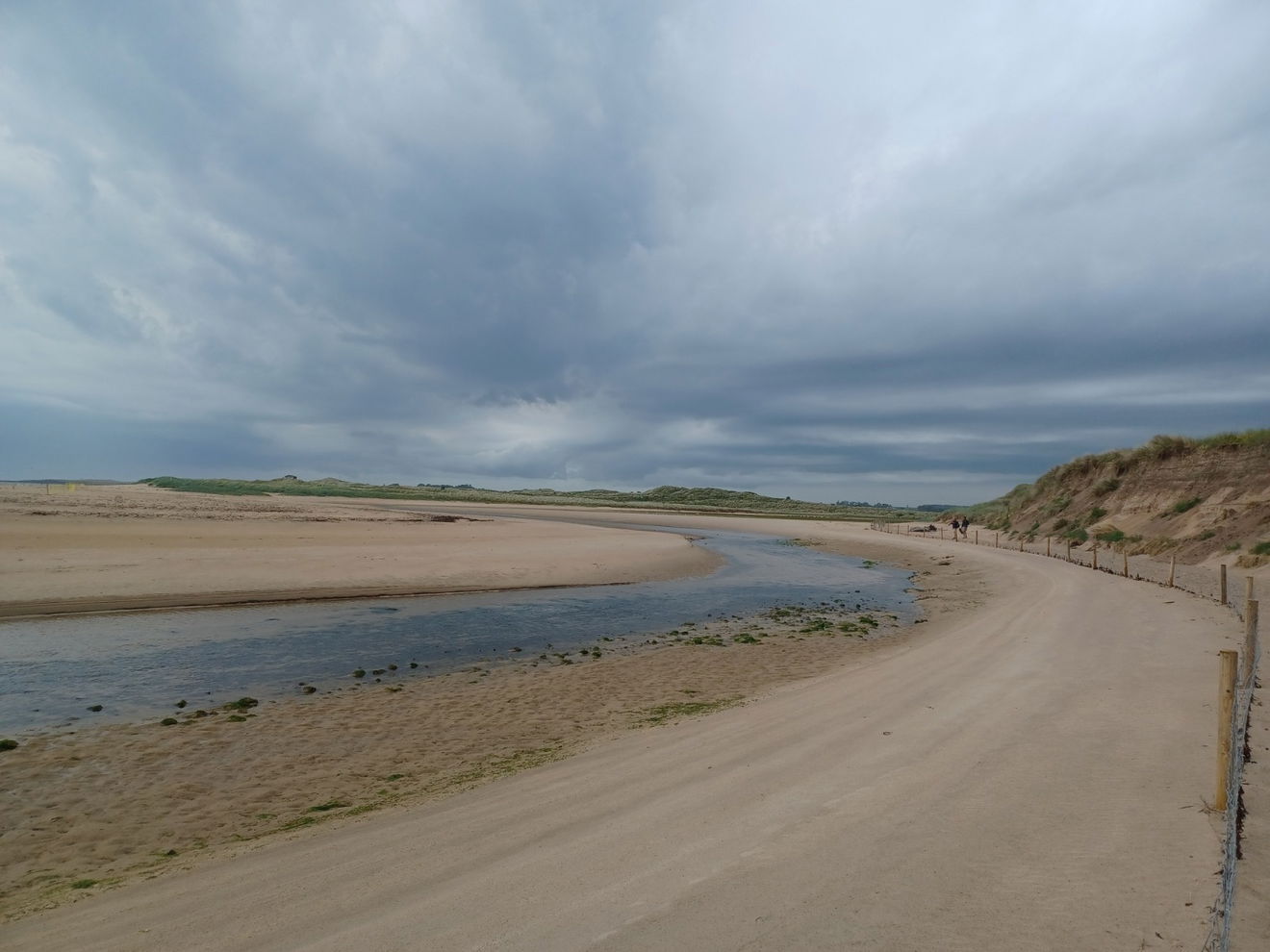 Where to Park For Beadnell Bay to Low Newton
Where To Park For Beadnell Bay to Low Newton?
What three words
There is a big car park at Beadnell.
}
Contributed by Sandra Clemens
I love the great outdoors and have been a National Trust & English Heritage member for years. I also love going off the beaten track and finding places like Sharp's Folly or Rothley Castle which are hidden gems in Northumberland. My favourite recent hike was climbing Red Screes in the Lake District on a whim, not fully grasping how high 776m was. It was still an achievement to conquer a Wainwright walk and I hope to do more one day.
More Walks from Sandra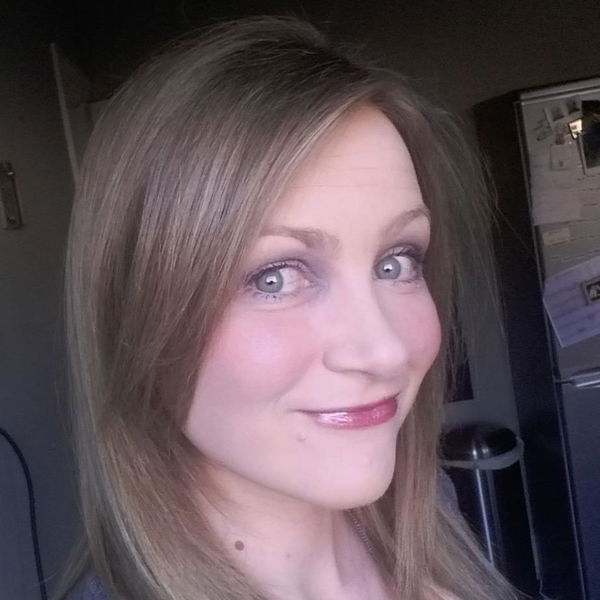 More Places In Beadnell
Find more fabulous places in Beadnell, Northumberland and if you know of a place we haven't listed, then let us know.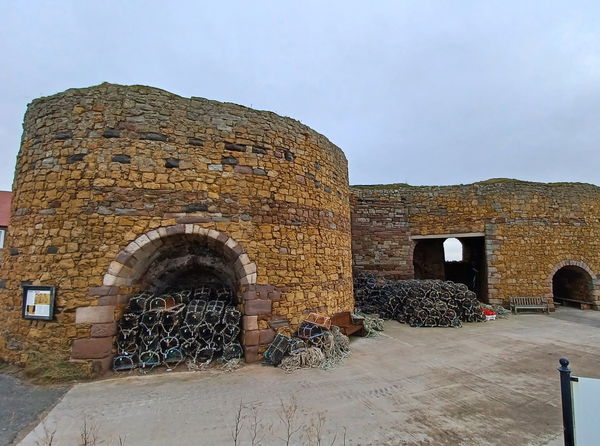 Beadnell Lime Kilns
Lime Kiln
Beadnell
Northumberland
18th century lime kilns in the harbour of Beadnell Bay
Find Us On Facebook
We post all our new places daily on our Facebook Groups page, so join the group today and be notified when we add a new place.
Join Our Facebook Group