Whitburn Windmill
Windmill
Whitburn
Tyne And Wear
Whitburn Windmill
Windmill In Whitburn, Tyne And Wear
A Grade II listed Tower Mill dating to around 1790.
Whitburn Windmill is one of the most iconic landmarks in South Tyneside and a Grade II listed building. It is a tower mill, built in 1790 to grind corn. It is one of the oldest windmills in the North East of England, and one of two surviving windmills in South Tyneside.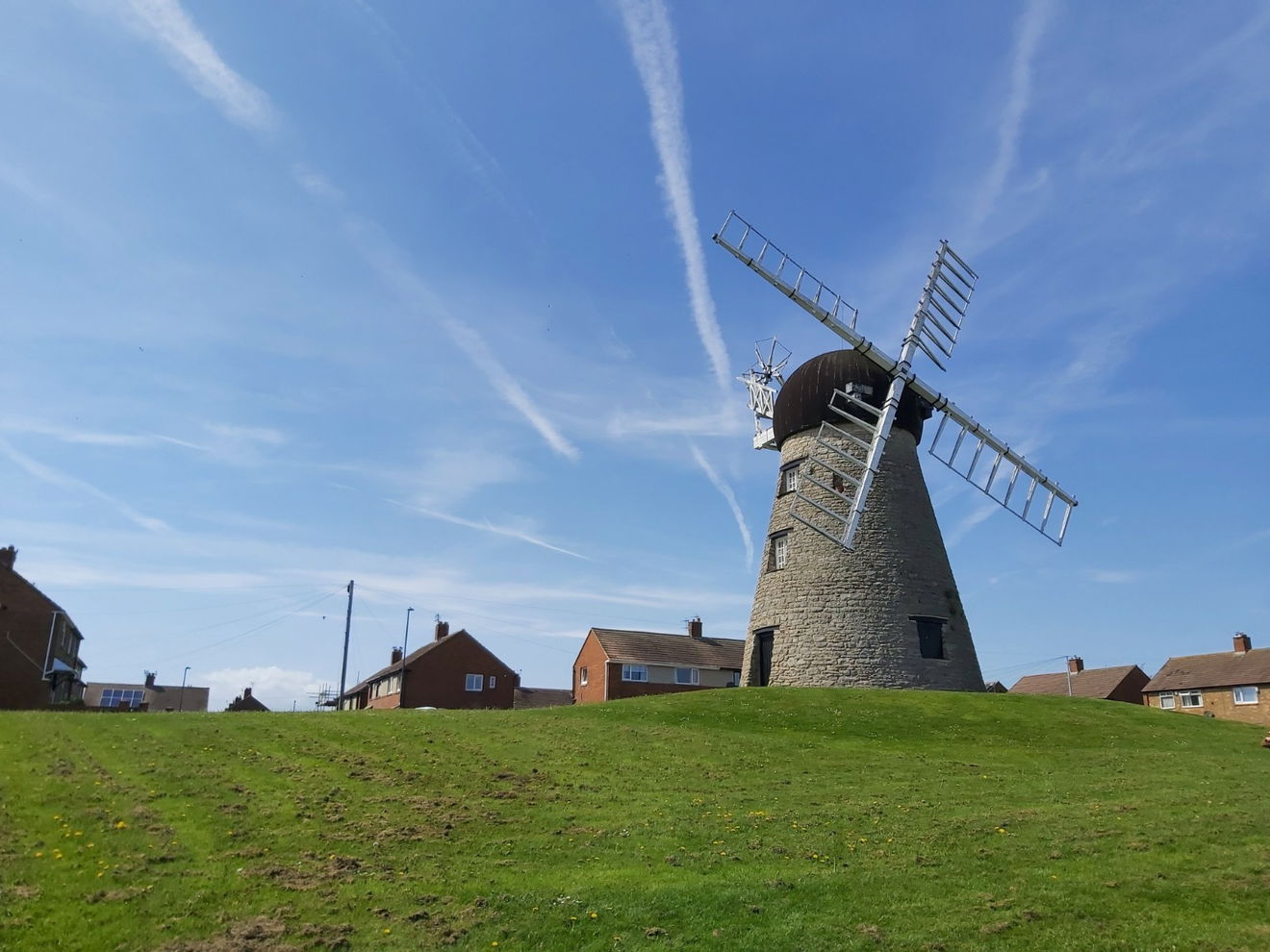 The earliest known records of a mill on the site of Whitburn Windmill date back to 1779, when a post mill was shown on a coastal shipping survey. A post mill is the earliest form of windmill, in which all the grinding machinery and grain stores are supported by a central vertical post, meaning the miller would be required to turn the whole mill around so that the sails faced into the wind.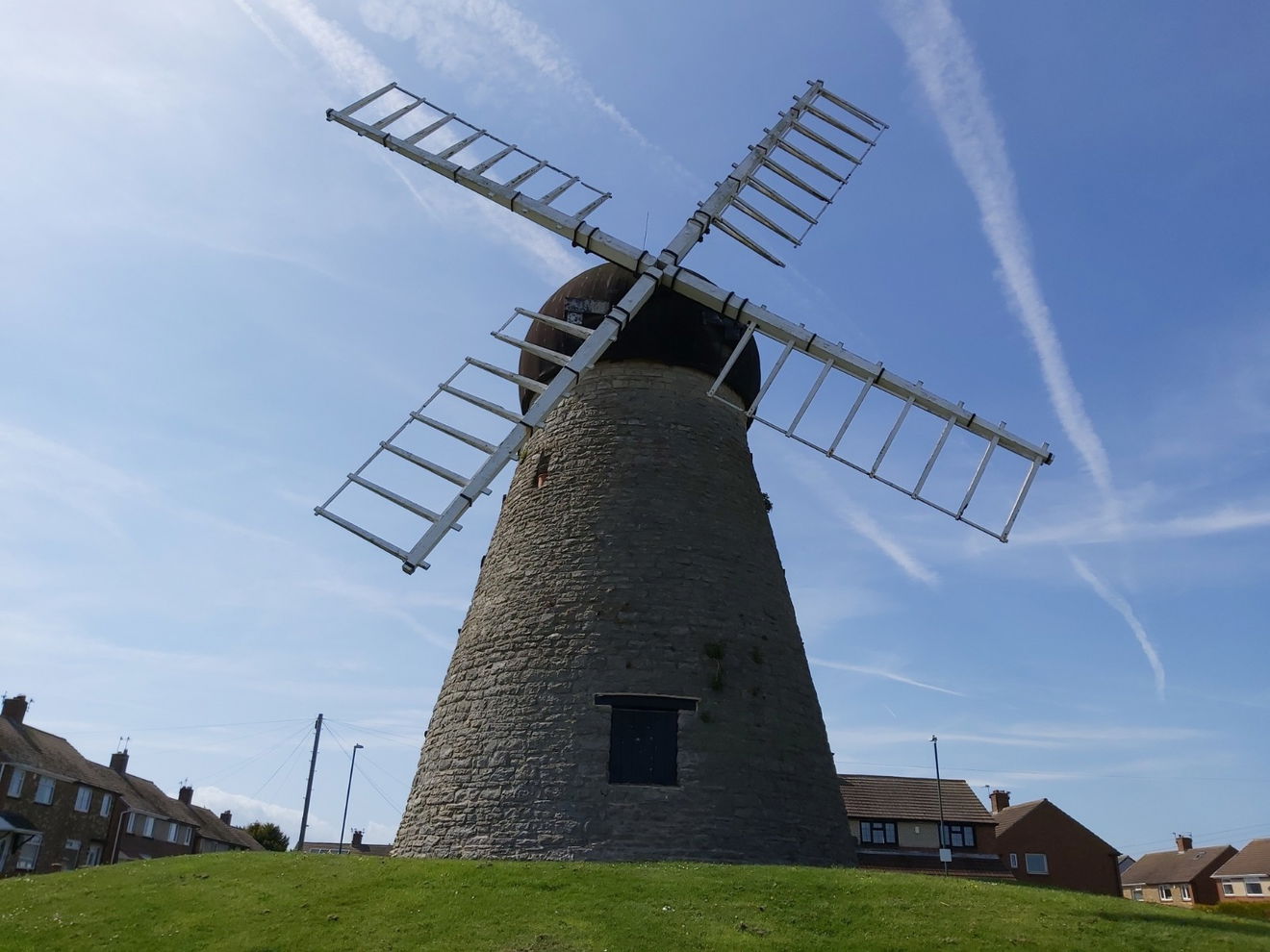 The original post mill at Whitburn was blown down in strong gales in 1790, and was replaced by the current tower mill in the same year. Tower mills are more stable than post mills, and can withstand stronger winds, they have a cap which can rotate to turn the sails to the wind itself.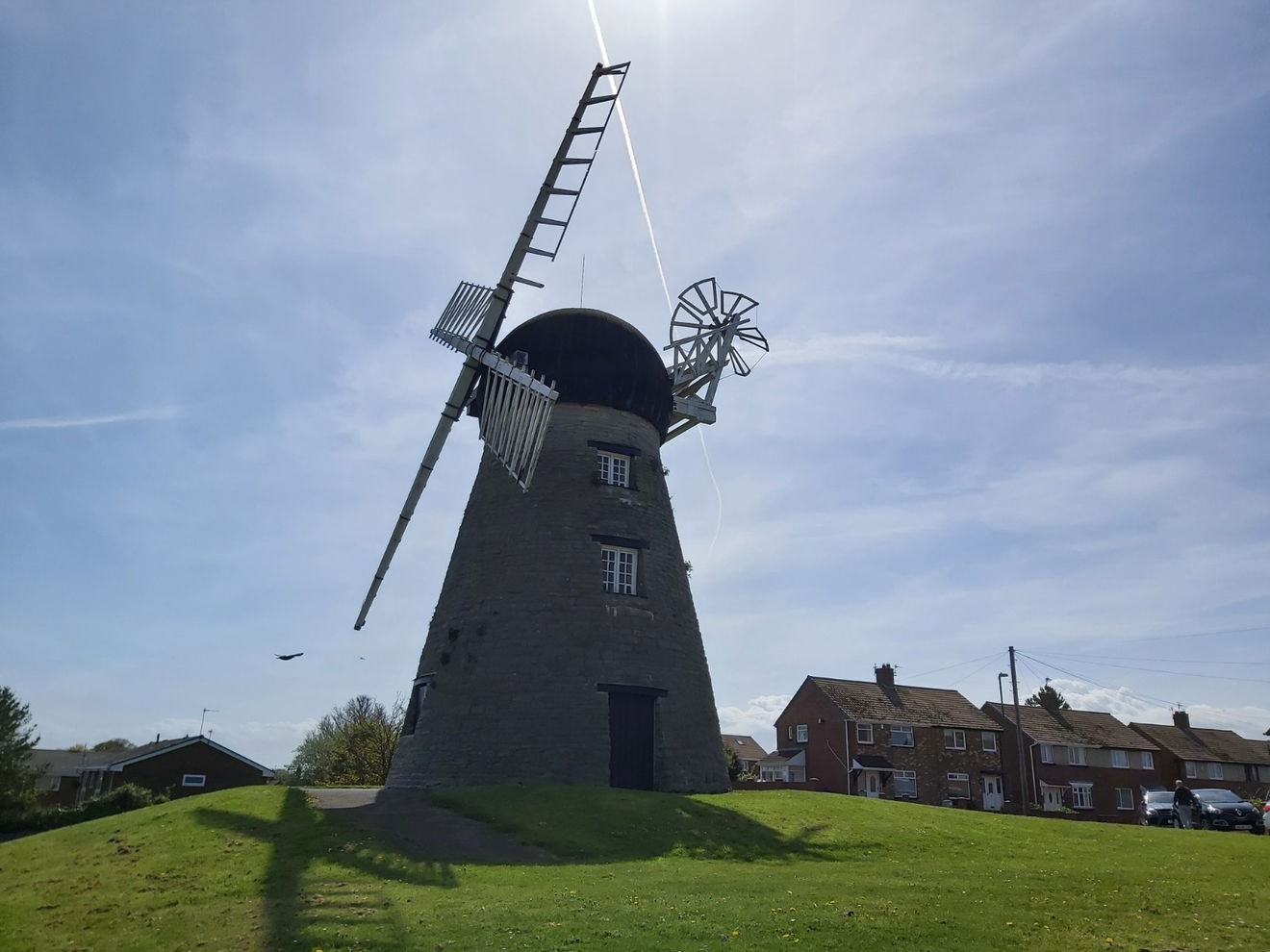 The Whitburn Windmill was in operation for over 100 years, and would have ground corn from local farms to make bread. In 1828 the miller was named as John Storey and it was shown on the first edition of the Ordnance Survey map in 1860 and labelled as a corn mill. In the 1890s, steam mills began to take over, and by 1896 the Whitburn mill was no longer in use. The sails, cap, fantail and grindstones were removed, and only the stone tower was left.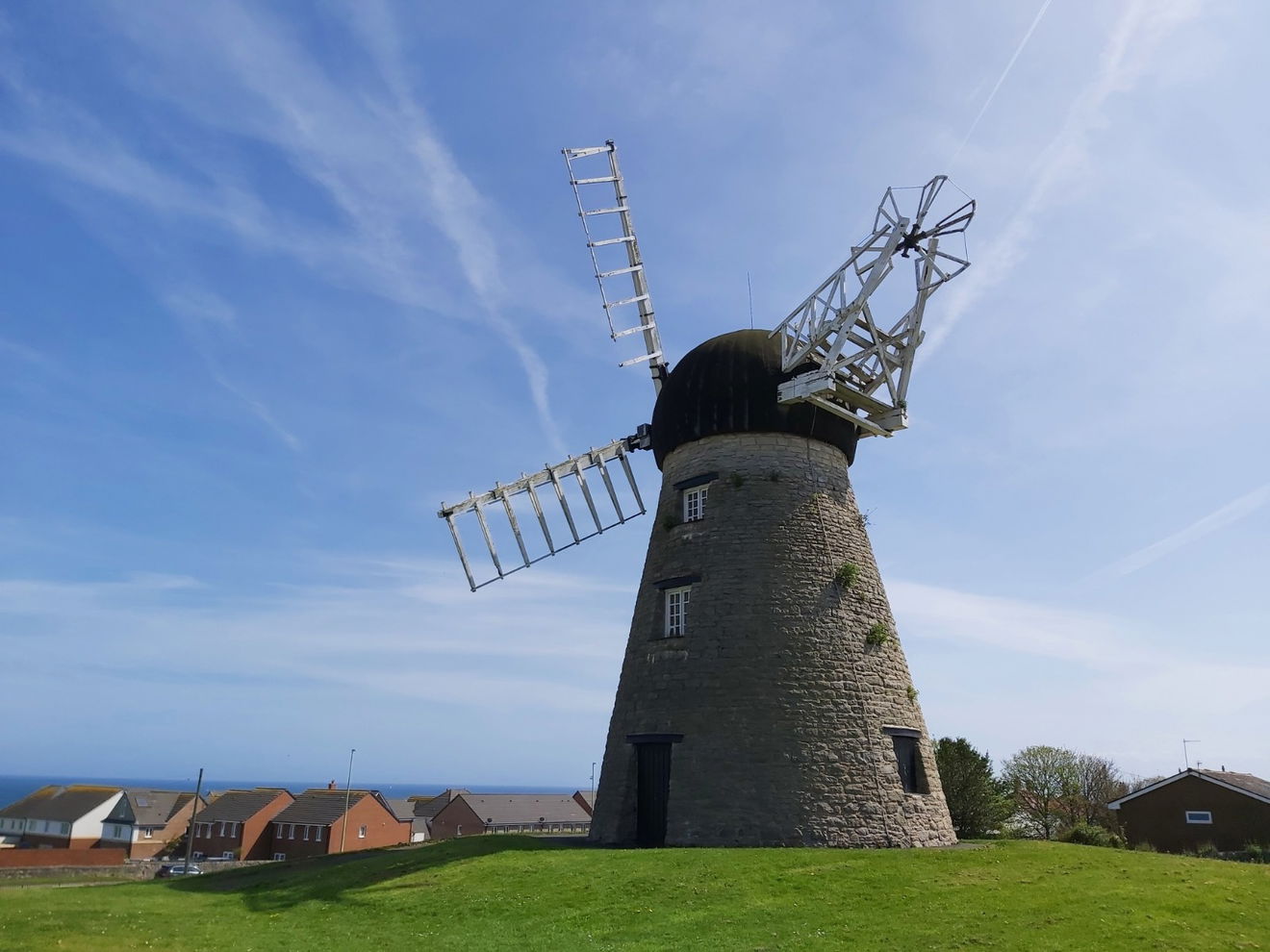 During the Second World War, the Whitburn Windmill was used as a lookout post for enemy aircraft. It was also used to store grain and other supplies.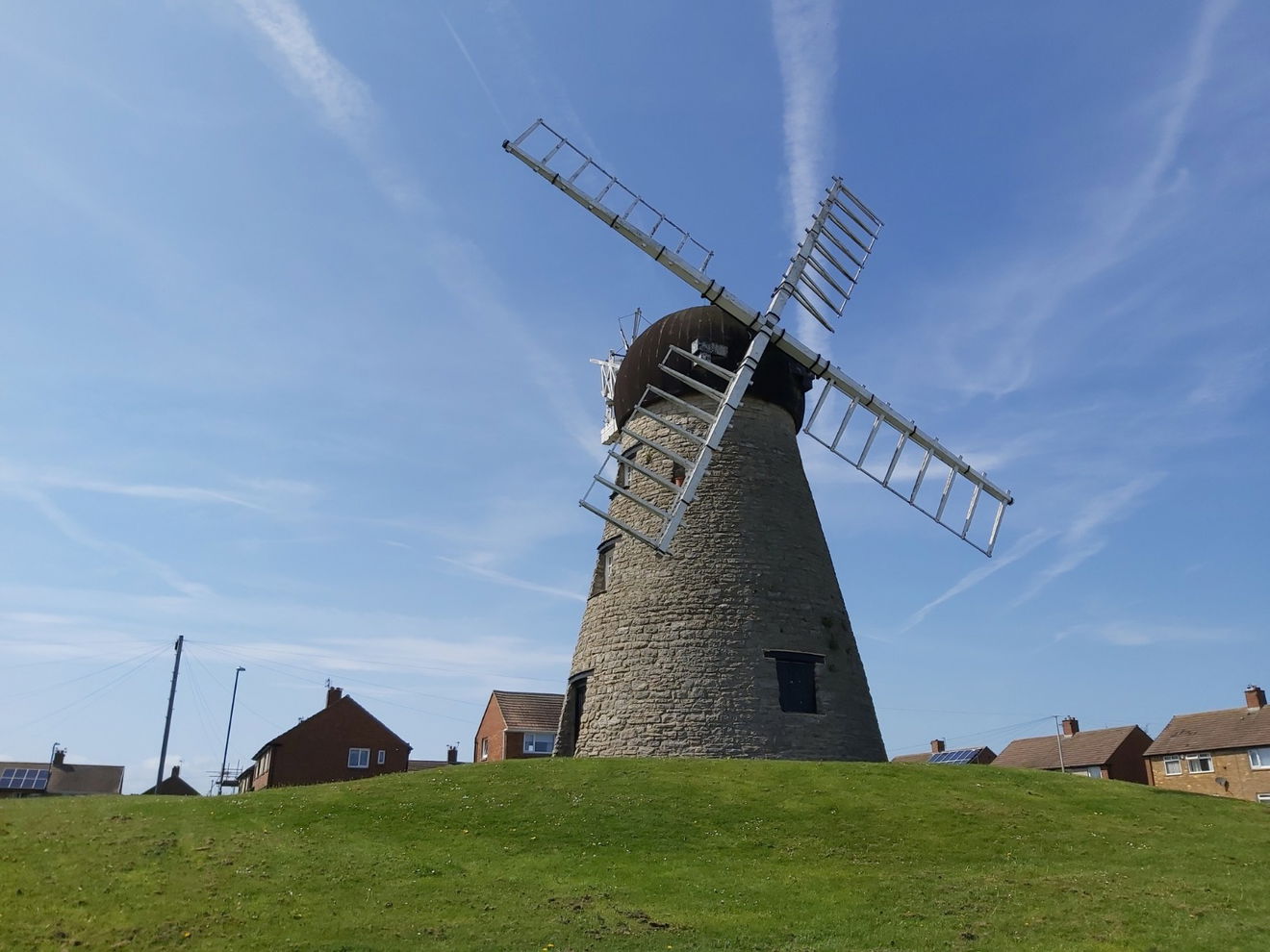 After the Second World War, the Whitburn Windmill fell into disrepair. In 1960, South Tyneside Council took over the ownership of the mill from the Church Commission. In 1991 the council undertook a massive restoration project on the mill, the first stage of which was to repair the tower. This involved opening up windows and doors, repointing the stonework and replacing any damaged stones. The final stage was to build new sails, cap and fantail.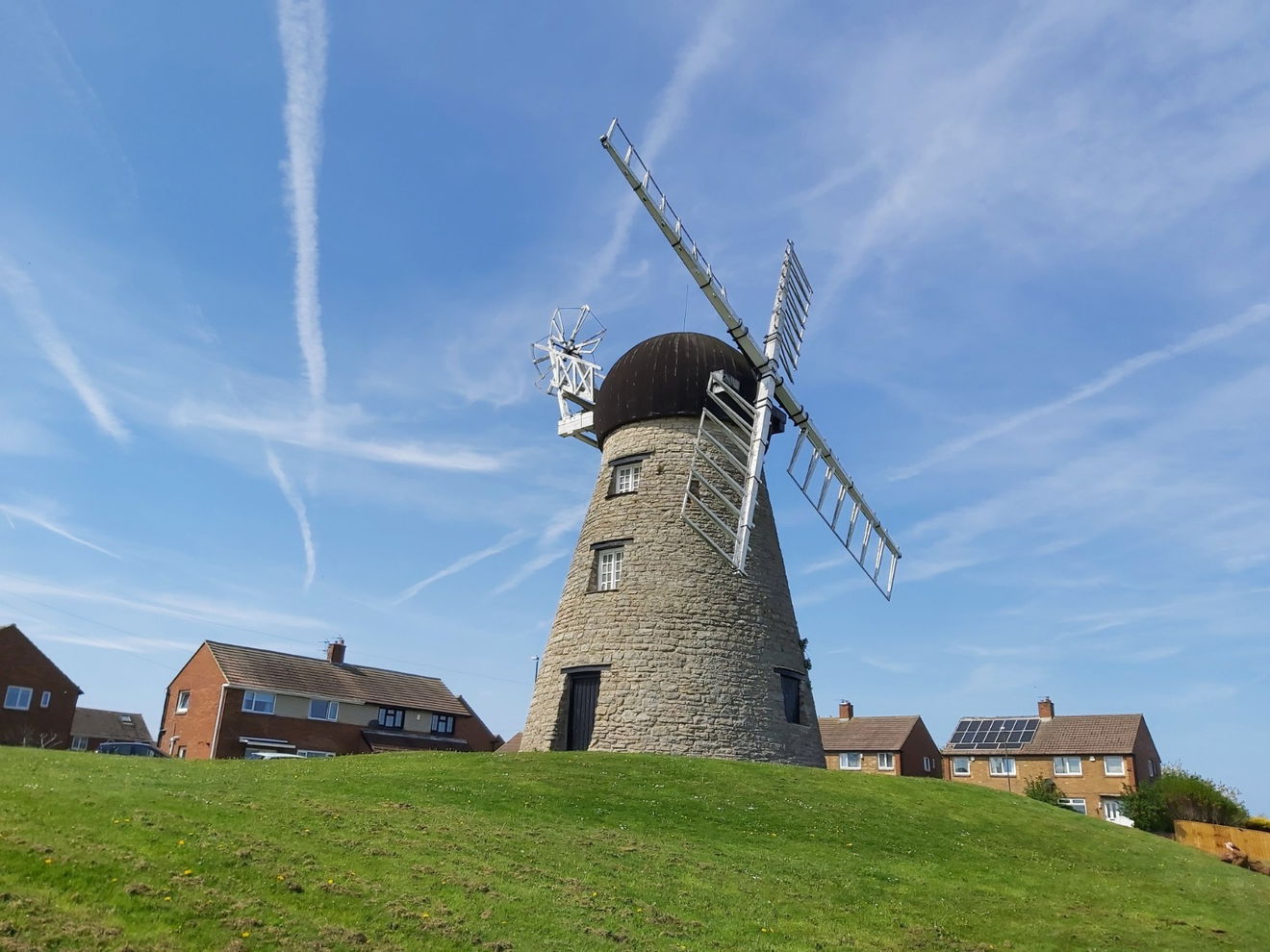 The Windmill interior is not accessible to the public, although it has occasionally been opened as part of special heritage open days so it is worth keeping an eye for any future events. You can easily access the outside, however.
How To Find Whitburn Windmill
Where To Park For Whitburn Windmill?
Show Parking On Google Maps
Lat / Long
54.945626, 54.945626
What three words
There is parking available at Whitburn Bents around 0.8 miles to the south of the Windmill. There is possibly on street parking adjacent but this is really only for a quick visit.
Contributed by Andrew Gardner
I love being outdoors, in nature, and experiencing the relaxation it brings. Wandering through the northern countryside seeing unexpected buildings, historic places and occasionally surprised wildlife is one of life's great pleasures.
More Places from Andrew
More Places In Whitburn
Find more fabulous places in Whitburn, Tyne And Wear and if you know of a place we haven't listed, then let us know.
Souter Lighthouse
Lighthouse
Whitburn
Tyne And Wear
Built in the 1870s, it was the first lighthouse in the world to be designed and built specifically to use alternating electric current.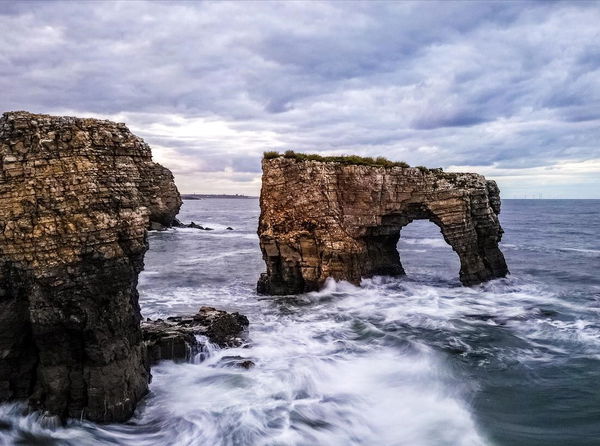 Whitburn Arch
Standing Stone
Whitburn
Tyne And Wear
A small rock arch off the coast in South Shields near Souter Lighthouse.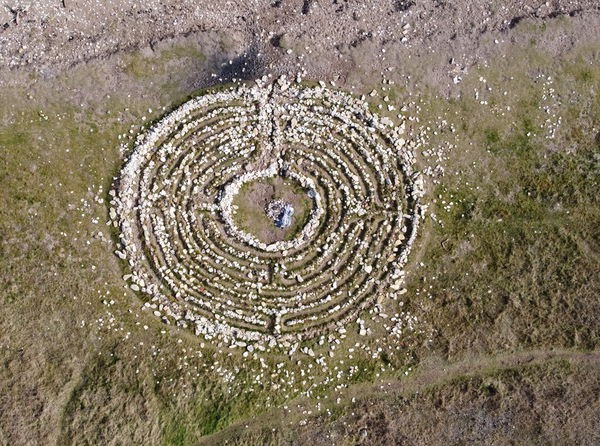 Finn's Labyrinth
Art
Whitburn
Tyne And Wear
A circular labyrinth made out of a selection of stones in memory of a dog.
More Windmills
So this windmill wasn't enough and you want more? Don't worry we have you covered.
Heaton Windmill
Windmill
Jesmond Dene
Tyne And Wear
An old ruined windmill sitting in Armstrong Park.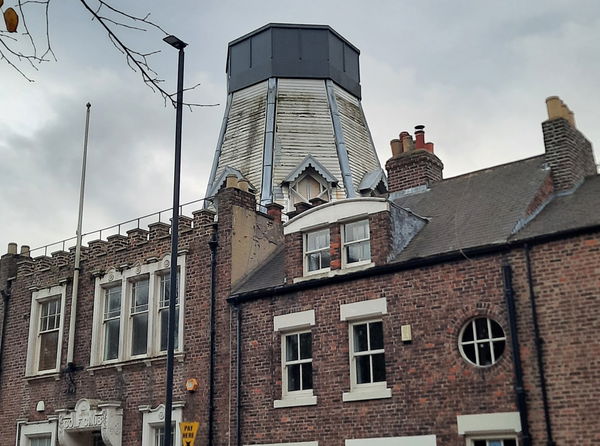 Chimney Mill
Windmill
Newcastle City Centre
Tyne And Wear
The first five sailed smock style windmill in Britain and the only remaining one in the North East.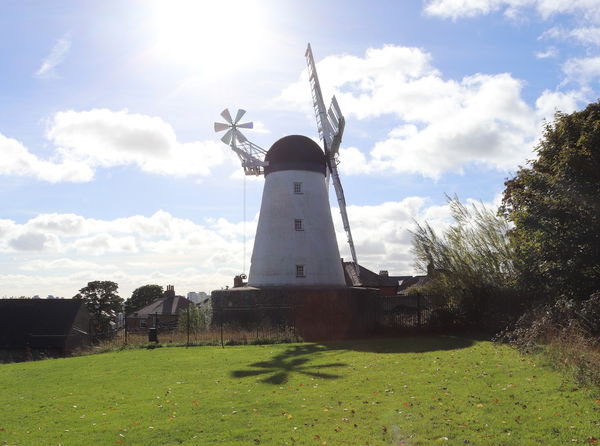 Fulwell Windmill
Windmill
Sunderland
Tyne And Wear
A 19th Century Windmill in Fulwell, built for Joseph Swan in 1806.
Never Miss A Fabulous Place
If you are afraid of missing out on all the fabulous places we post, or just want to be the first to know, then sign up to the Fabulous North.
Each week we will email you all the brand new places that we visit.
Sign Up To Alerts
Find Us On Facebook
We post all our new places daily on our Facebook Groups page, so join the group today and be notified when we add a new place.
Join Our Facebook Group