199 Steps In Whitby
Landmark
Whitby
North Yorkshire
199 Steps In Whitby
Landmark In Whitby, North Yorkshire
The 199 stone steps lead up to the ruins of Whitby Abbey, a classic Gothic graveyard, and the Norman Church of Saint Mary.
When in Whitby it is a must to cavort up the 199 steps, you won't be disappointed. A textbook Gothic graveyard awaits you, with the backdrop of the spectacular Whitby Abbey and the nearby Church of Saint Mary with its quirky interior.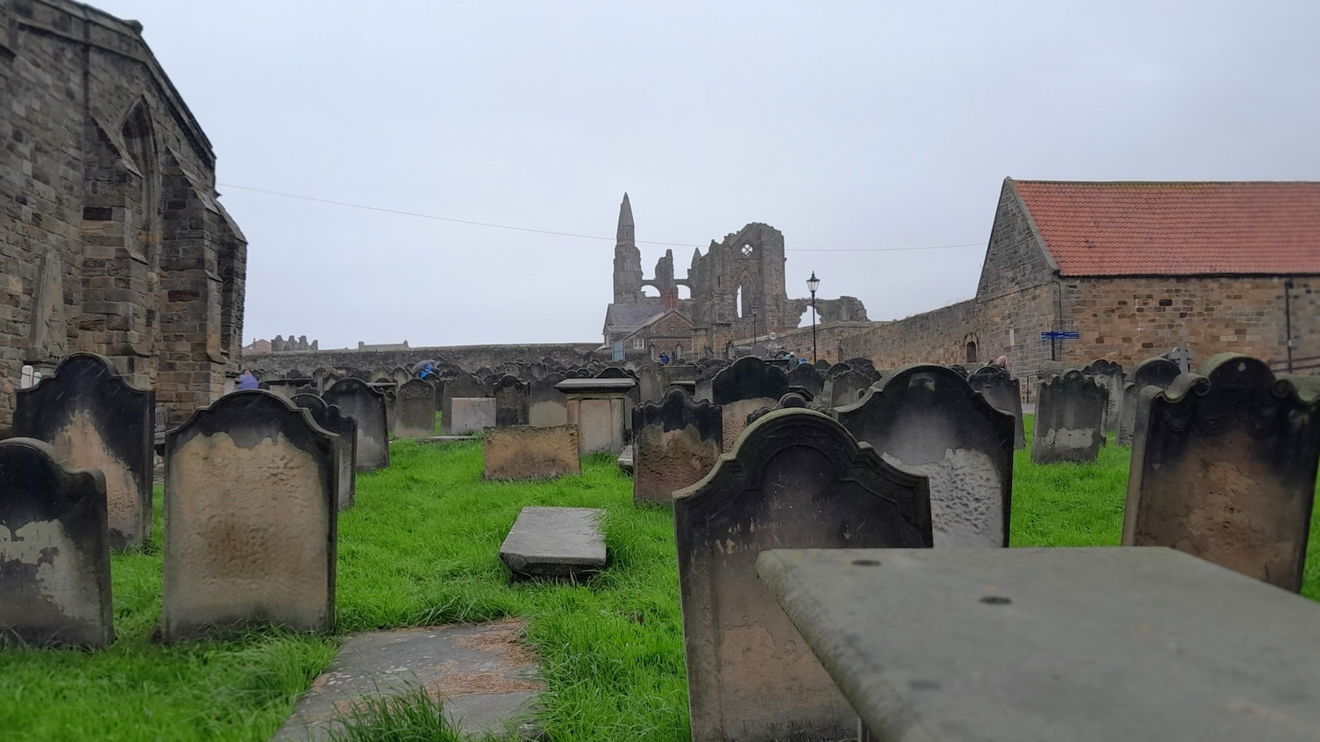 Back in the 7th Century Hild (which means Battle in Anglo Saxon) now better known as Saint Hilda was abbess of the monastery high up on the East side (That's the best side!) of the River Esk.
Folklore has it that St Hilda used the climb to the monastery to test the peoples' Christian faith.
So those that made the steep trek were more devout than those that did not.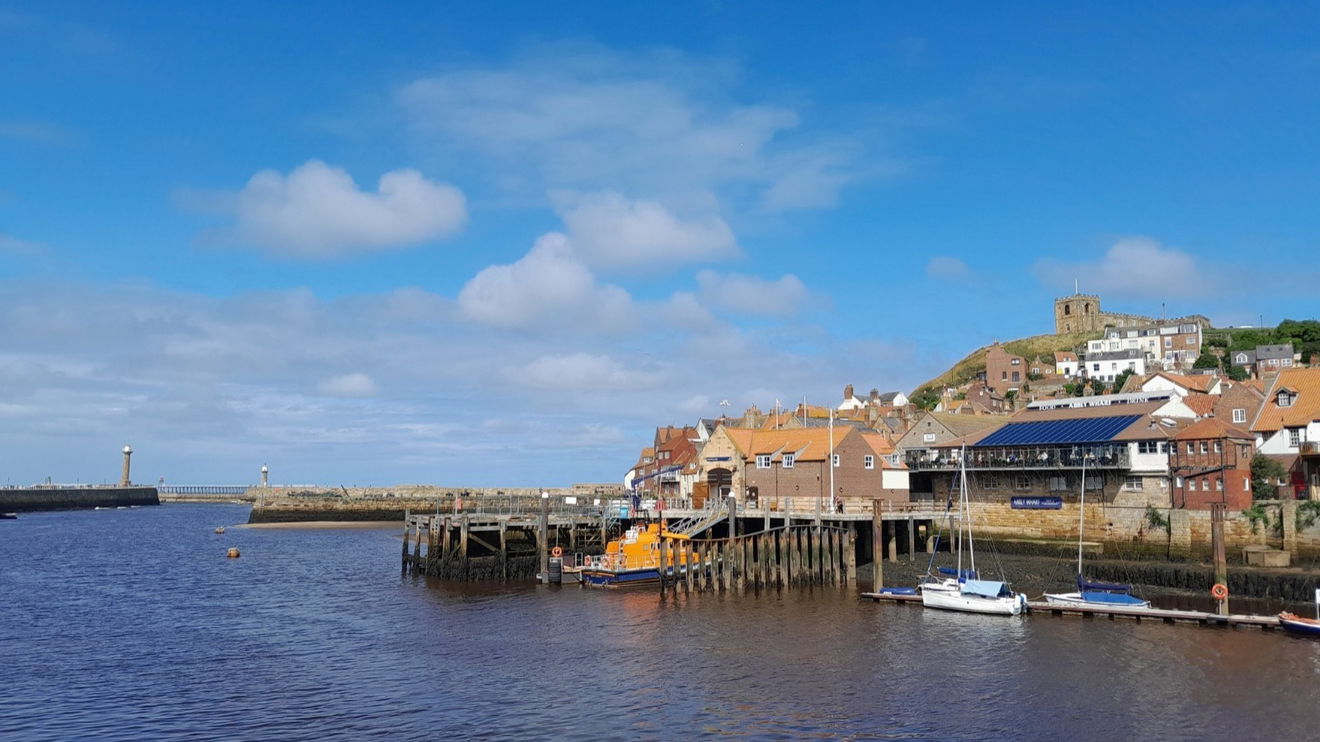 There would have been a route up to St Marys which was founded circa 1110. Apparently the steps were first documented in 1370 and were made of brightly painted wood.
In the first half of the 18th Century, an act was made so that roads, tracks, and pathways were the responsibility of the local authority. This did not include the 199 steps. St Mary's Church was responsible for the steps and was forced to pave the steps when an act was passed in 1764.
114 tons of stone from nearby Sneaton was purchased and the stone steps were completed circa 1770.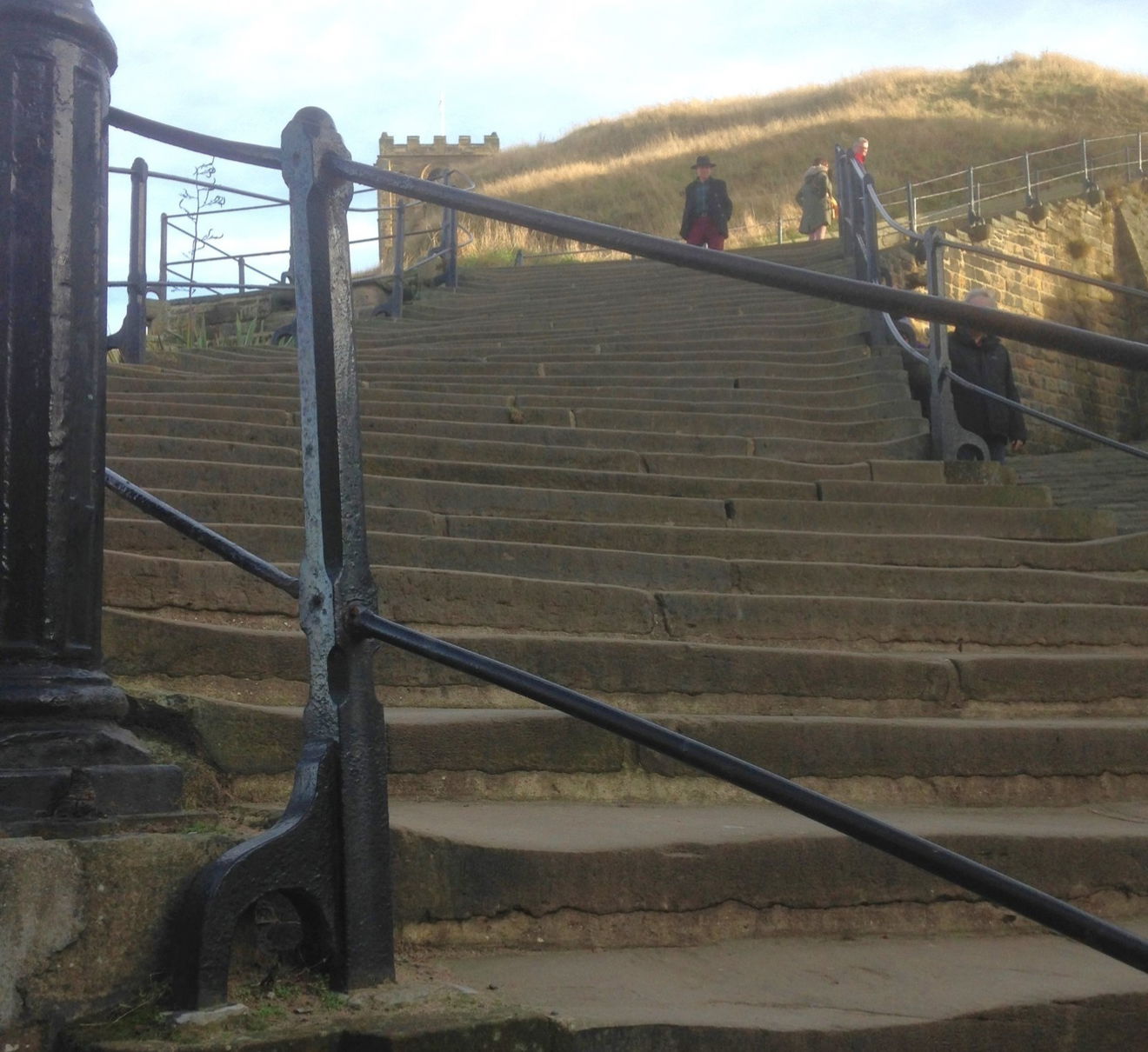 John Wesley (1703 -1791) started the revival movement within the Church of England and developed Methodism. In 1761 he visited Whitby and wrote.
'In the Evening I preached on top of the hill, to which you ascend by a hundred ninety-one steps. The congregation was exceedingly large, and ninety-nine in a hundred were attentive. When I began, the sun shone full in my face; but he soon clouded and shone no more till I had done.'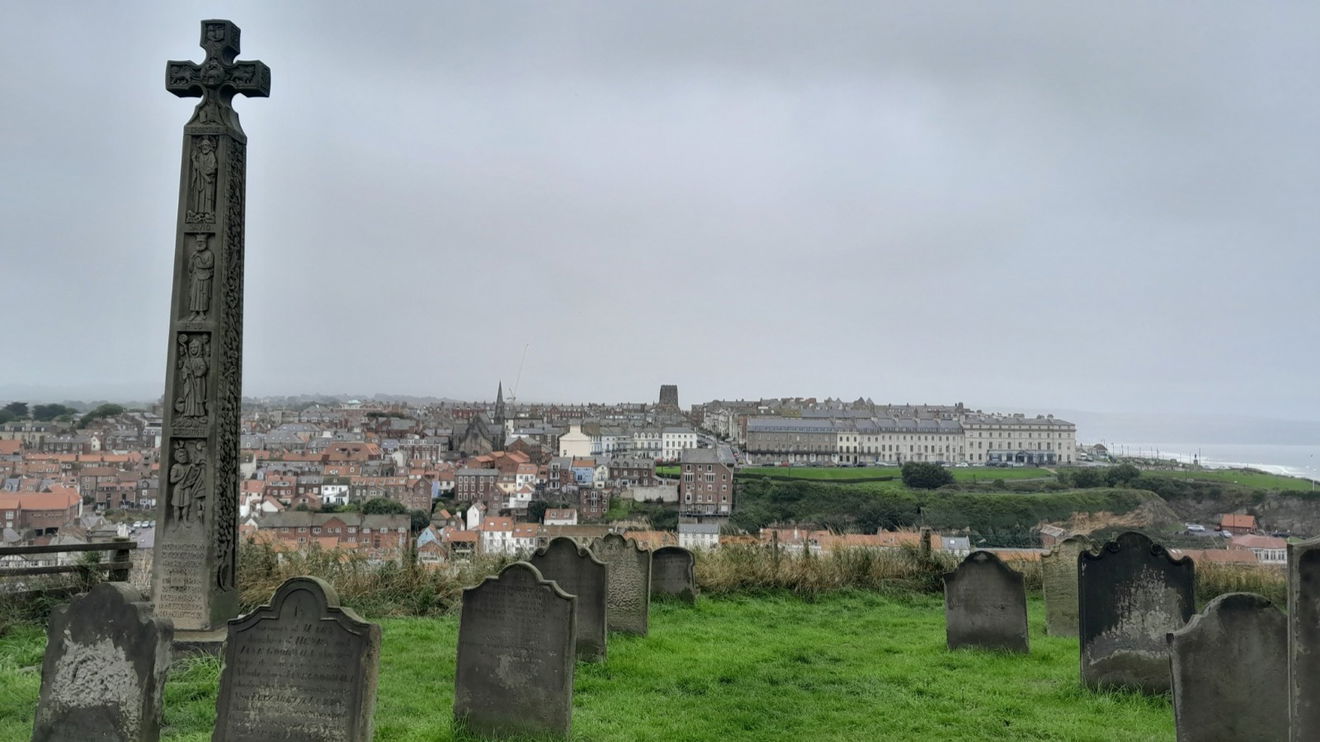 However guide books of 1800 stated only 194 steps.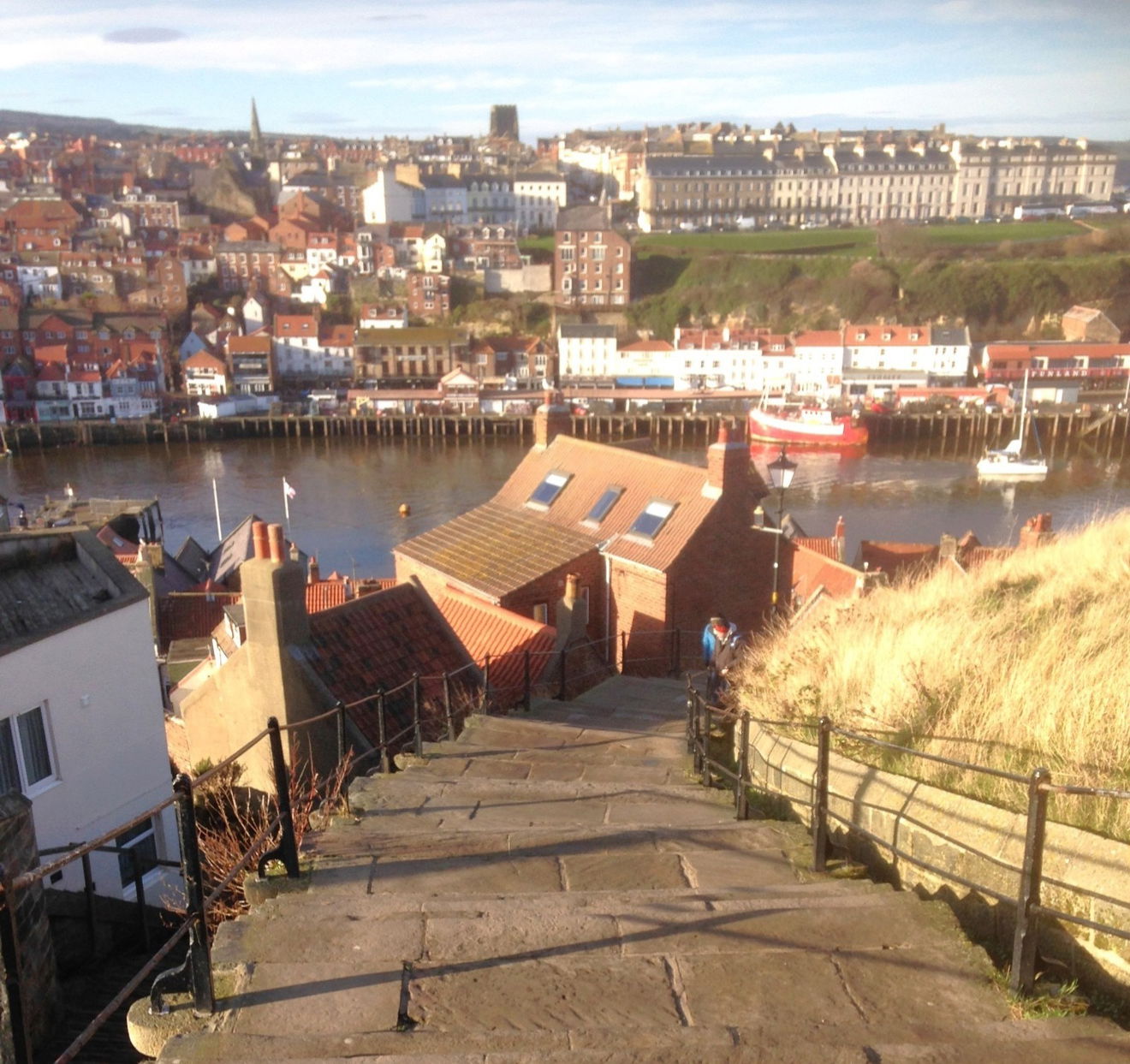 An interested visitor Sir George Head (1782 - 1855) came to Whitby, he was an English Officer and wrote a few books including in 1837 'A home tour through various parts of the United Kingdom, a continuation of the 'Home tour through the manufacturing districts'.
Whilst observing townfolk struggling up the steps he was reminded of John Buyan's (1628 - 1688) Pilgrims Progress and The Hill of Difficulty.
"The hill, though high, I covet to ascend;
The difficulty will not me offend,
For I perceive the way to life lies here.
Come, pluck up, heart, let's neither faint nor fear.
Better, though difficult, the right way to go,
Than wrong, though easy, where the end is woe."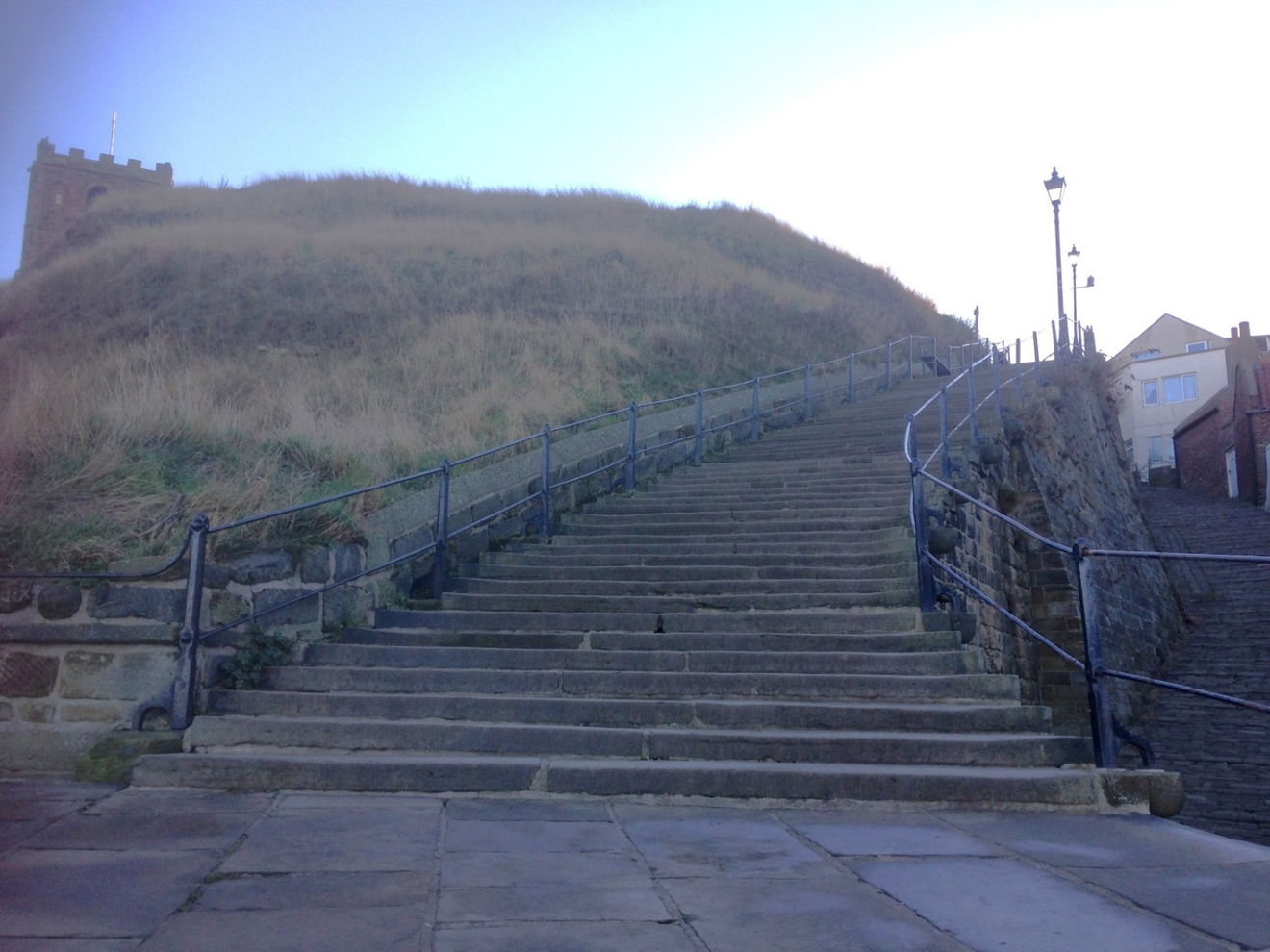 In 1877 it was confirmed there were 199 steps. I assume the increase in steps was an addition as opposed to poor counting.
There are welcome wooden benches at various points on the left-hand side as you go up.
These were for the pallbearers to rest the coffin on whilst on the journey up. They may not have always been professionals. It is suggested that back in the day the deceased was carried up by their own kind. Fishermen were carried up by other fishermen, women by other women and child coffins by children.
It is understood that the funeral of Reverend George Austen in 1933 was the last procession up the steps with a coffin.
The steps are now grade I listed.
There is an unofficial record of running up the steps in under 30 seconds by R Parkin if you fancy testing your own athleticism.
There is also a chap who went up and down 199 times in 2018. Karl Wittering was 63 years old at the time and actually did it 204 times due to a miscount. It took him 12 hours and 54 minutes. Although there are some fine vistas to take in, I guess he was busy looking at where he was going!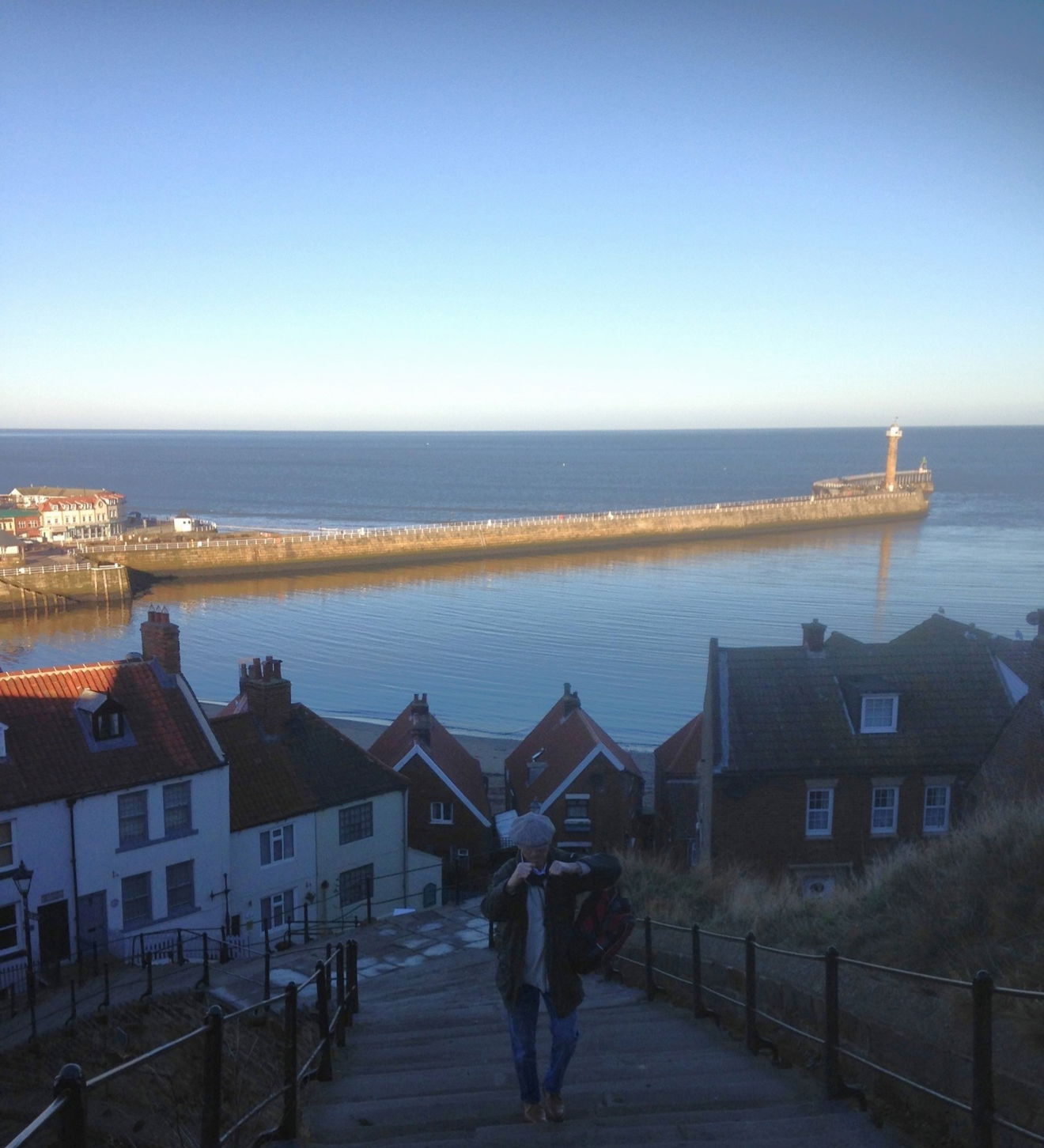 Did you know the 199 steps have counters in Roman numerals? So confirms the exact number of steps as 199.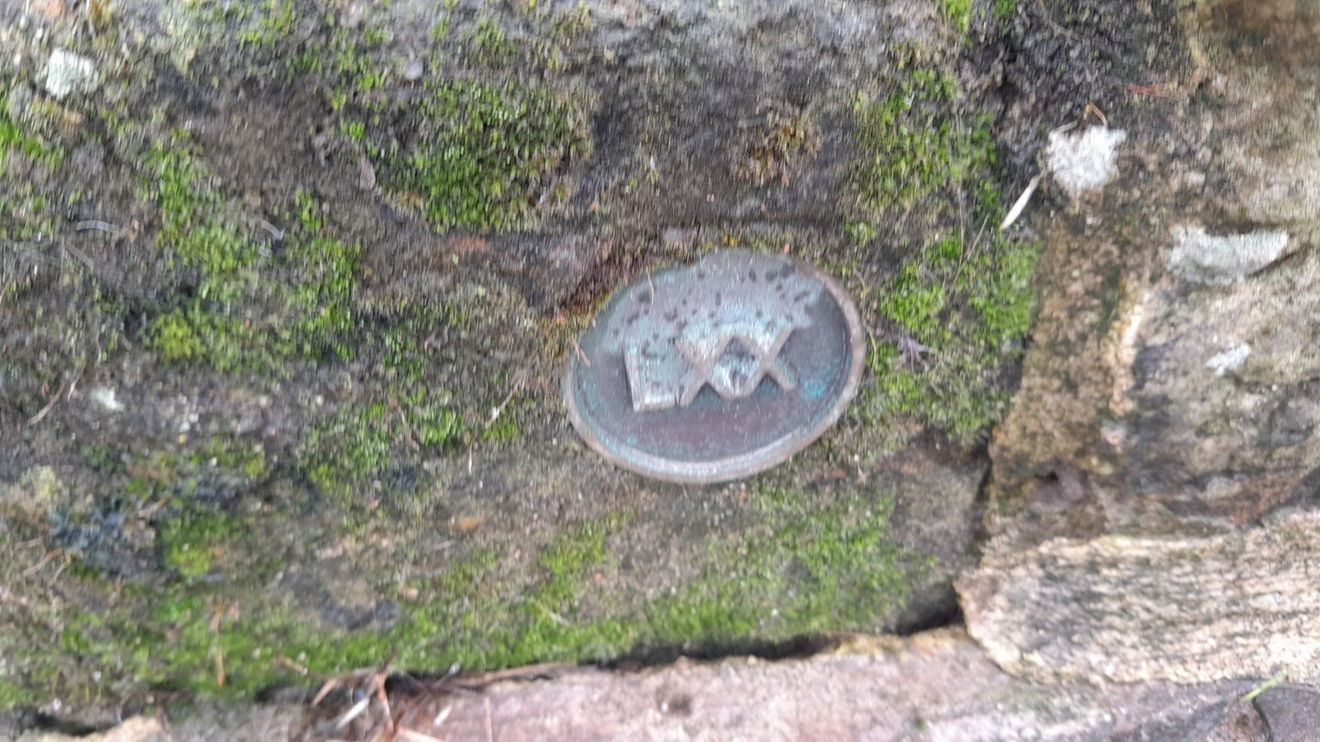 Oh! should I mention Bram Stoker and his book Dracula? Inspiration for this novel was taken by the sights and events around this area. He stayed on the West side in 1890 and saw the steps across the River Esk. Bram read in the library about Vlad Tepers who became his character Dracula, and there was a shipwreck five years previous below St Marys Church. The Dmitry had chests of siversand, so he used these elements and created a work of fiction. Watch out for large dogs bounding up the steps!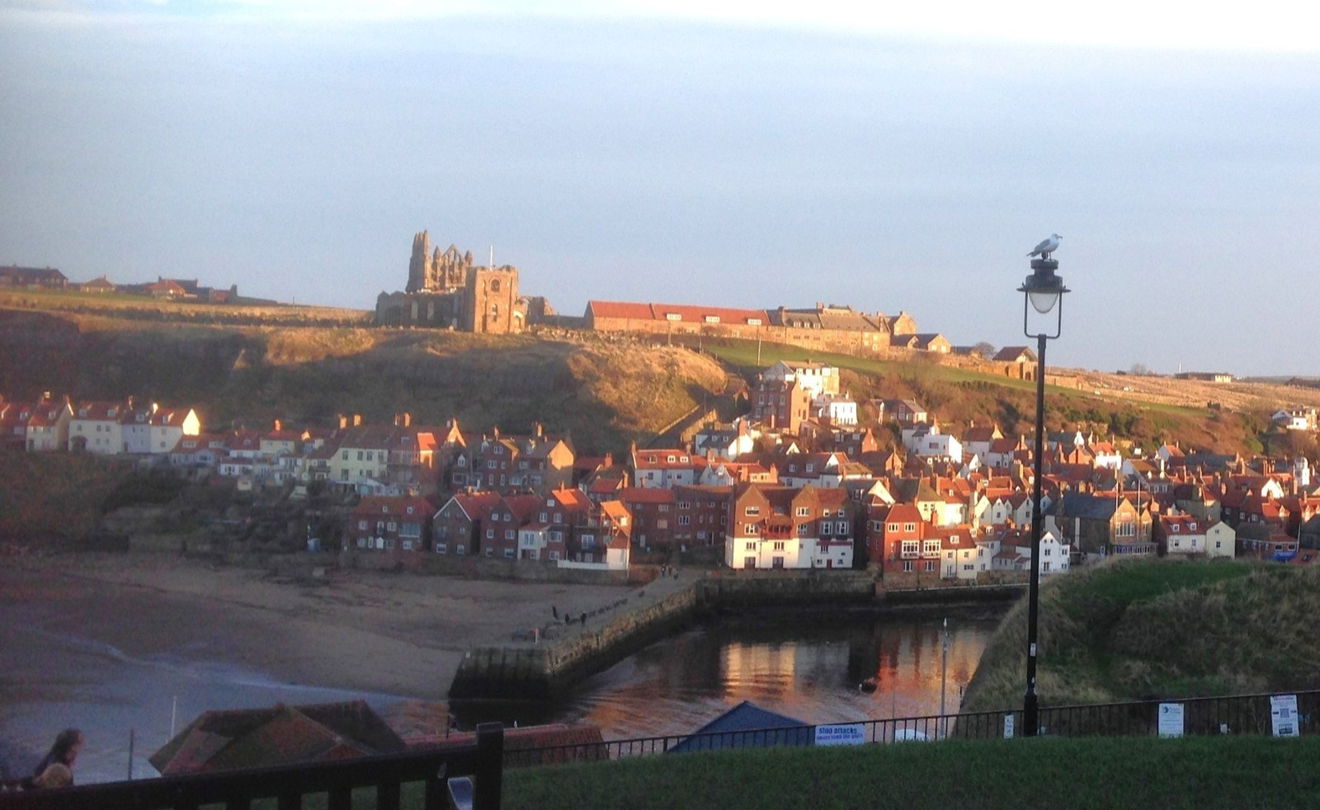 Can I suggest an alternative route down is Caedmon's Trod which is round the back of the Abbey and past Donkey Field and wind your way down Greens Yard and you come out on Church Street.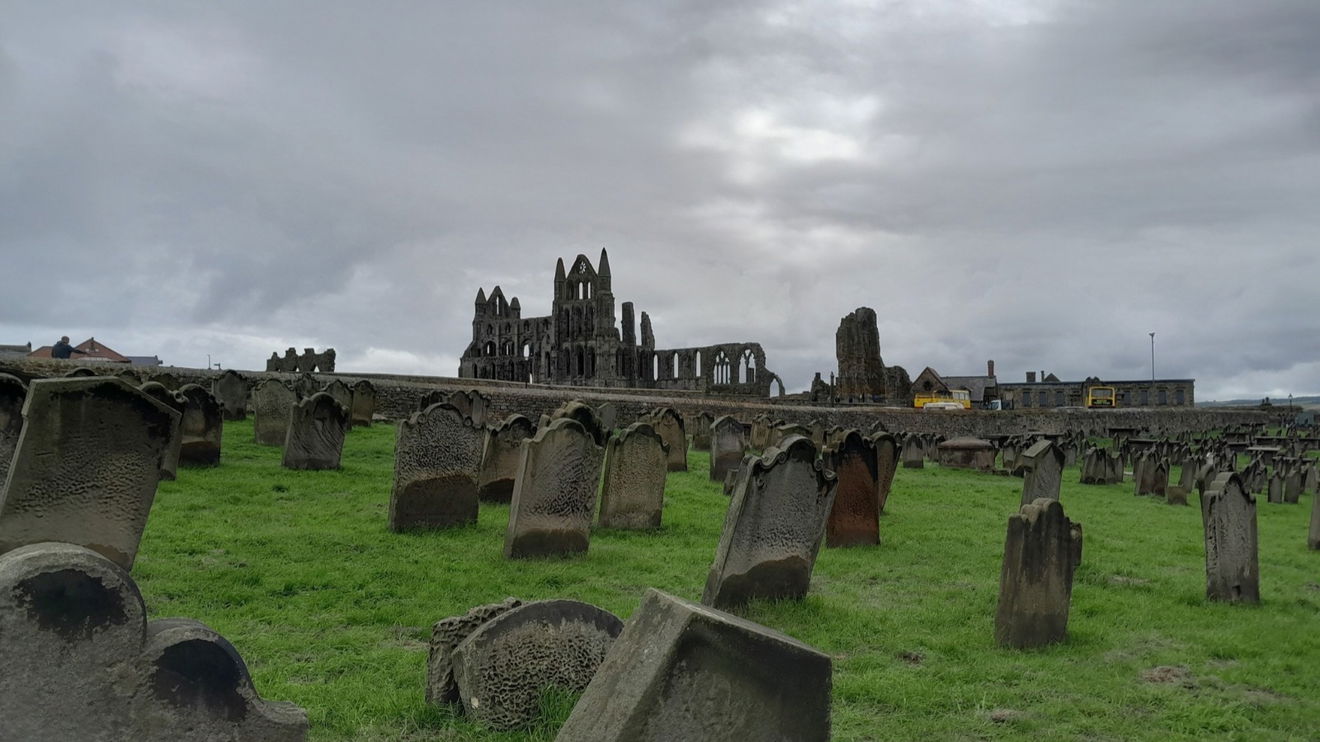 Whether you run up in bounds or have a gentle saunter, keep count to double check there are in fact 199 steps.
How To Find 199 Steps In Whitby
Where To Park For 199 Steps In Whitby?
Show Parking On Google Maps
Lat / Long
54.482468, 54.482468
What three words
Parking will be tricky during peak season due to the volume of people that visit. There is the English Heritage carpark at the top of Abbey Lane. There are several carparks near the marina, along Langbourne Road. Bear in mind this is a dead-end road so the area can get busy. Marina Back carpark is probably the least used as you pass others to get to it.
Contributed by Rosalind Parker
Thanks for reading through and getting to the end of this post. I enjoy exploring the Fabulous North (Especially as a Southerner residing up North). I like 'snippets' of information, and more so, if they are obscure, amusing or meaningful. The photographs are taken on a mobile phone, without any enhancements.
More Places from Rosalind
More Places In Whitby
Find more fabulous places in Whitby, North Yorkshire and if you know of a place we haven't listed, then let us know.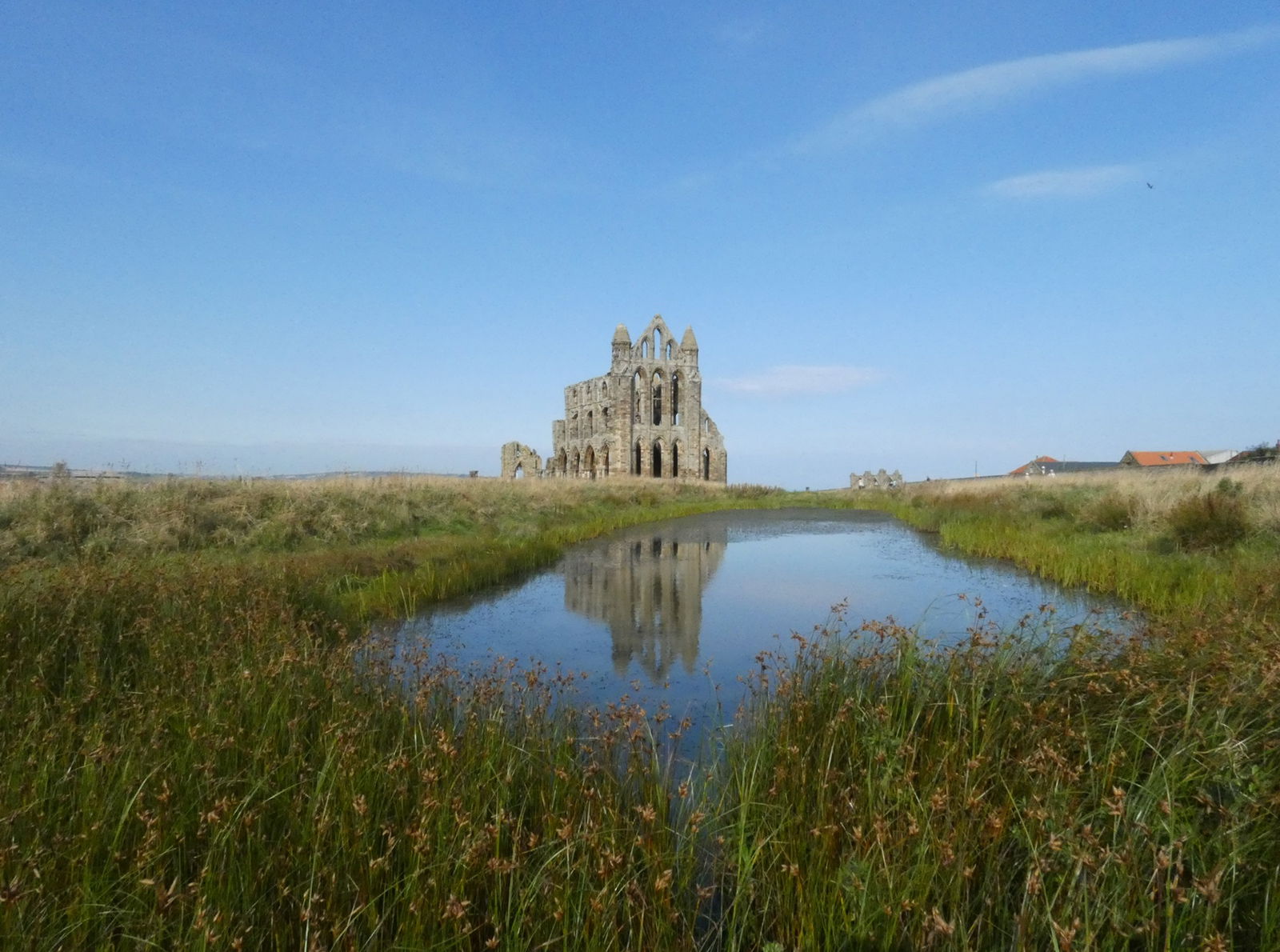 Whitby Abbey
Religious Place
Whitby
North Yorkshire
The ruins of a 7th Century Christian Monastery which later became a Benedictine Abbey overlooking the north sea and town of Whitby. Famous for featuring in Bram Stoker's Dracula.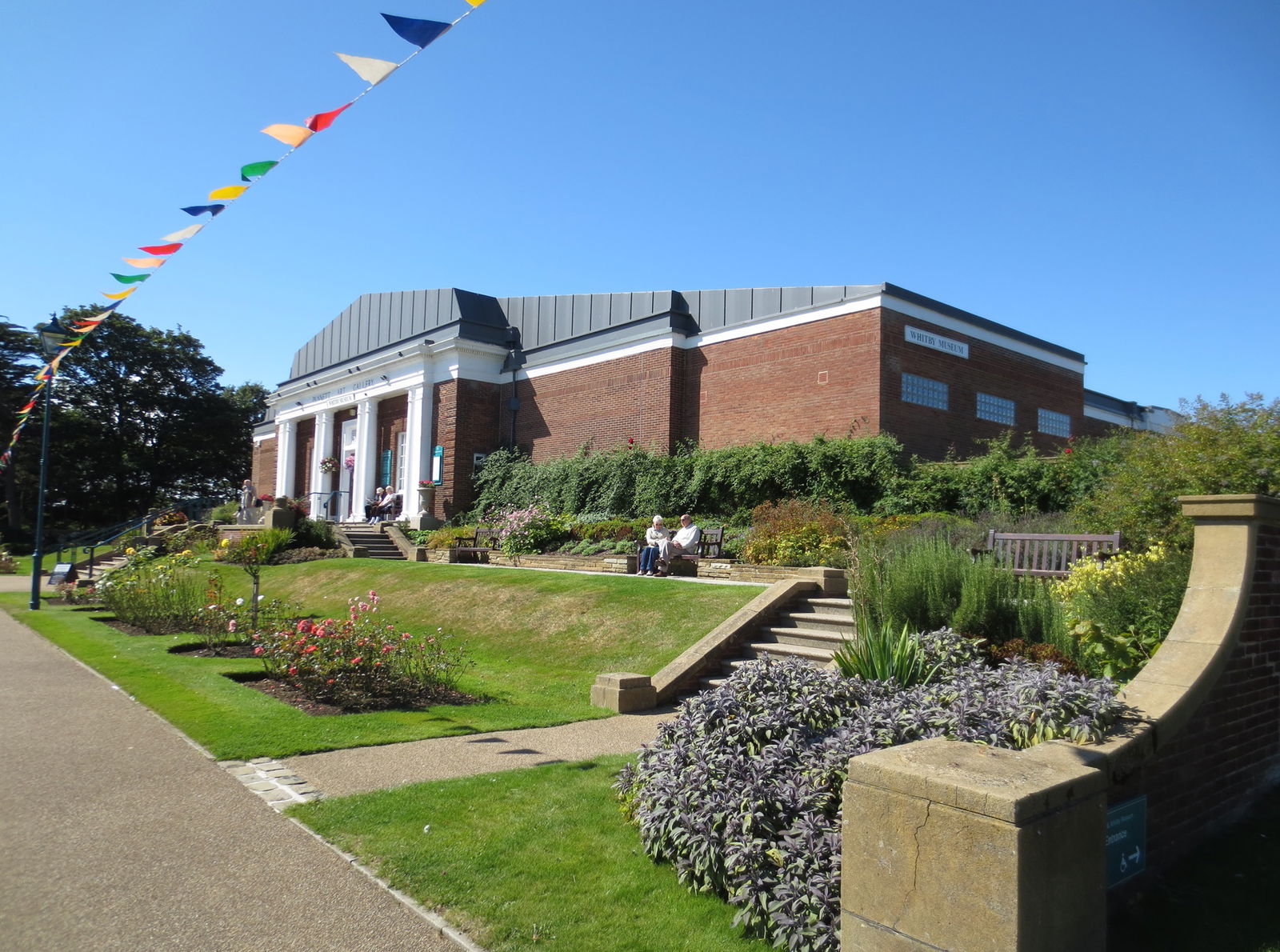 Pannett Park
Landscape
Whitby
North Yorkshire
A 1920's park in Whitby that also houses a Museum and Art Gallery on site.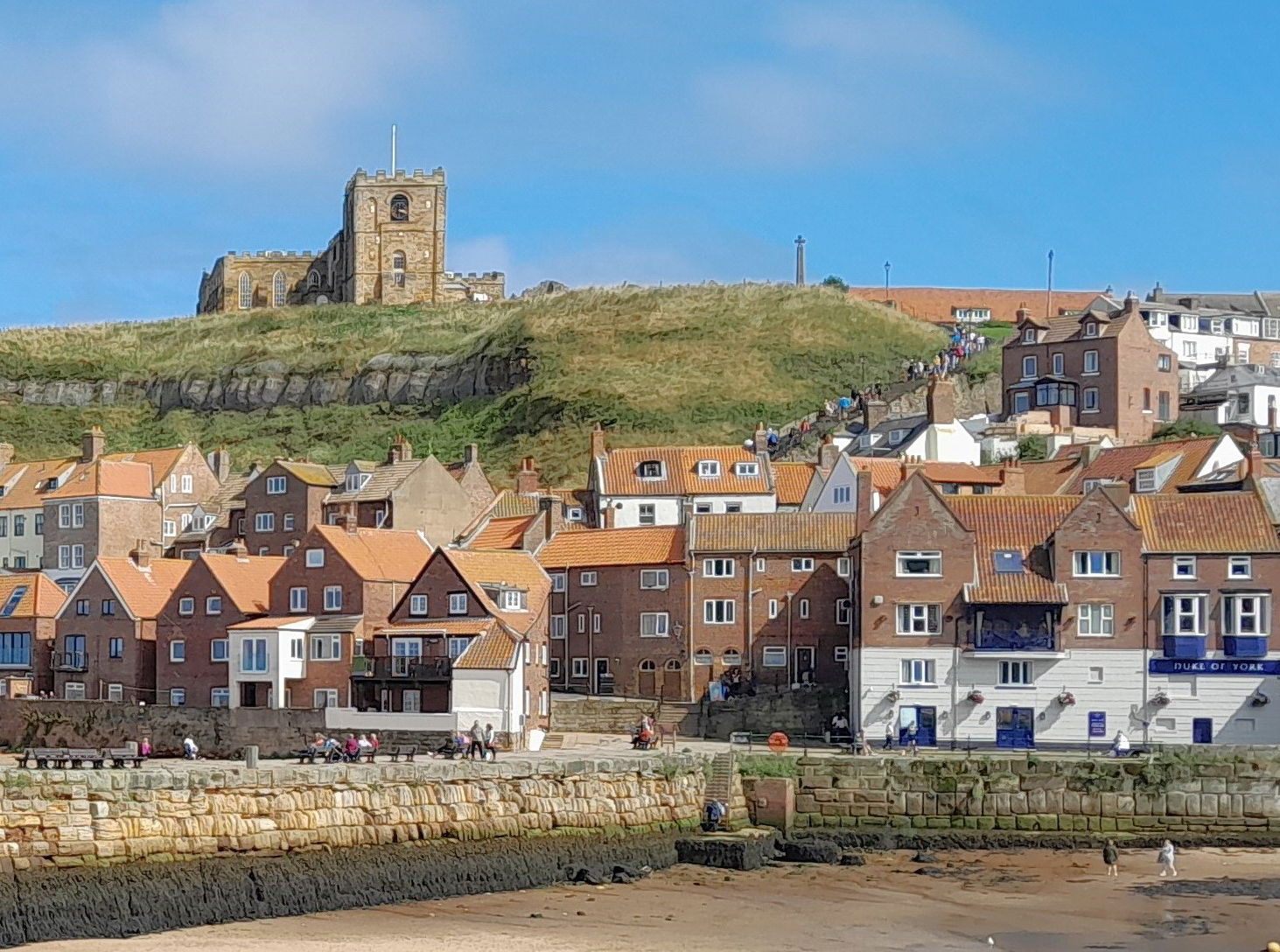 St. Marys Church of England, Whitby
Religious Place
Whitby
North Yorkshire
A Norman Church with a quirky interior, sitting high and proud above Whitby with a paradigmatic gothic graveyard.
More Landmarks
So this landmark wasn't enough and you want more? Don't worry we have you covered.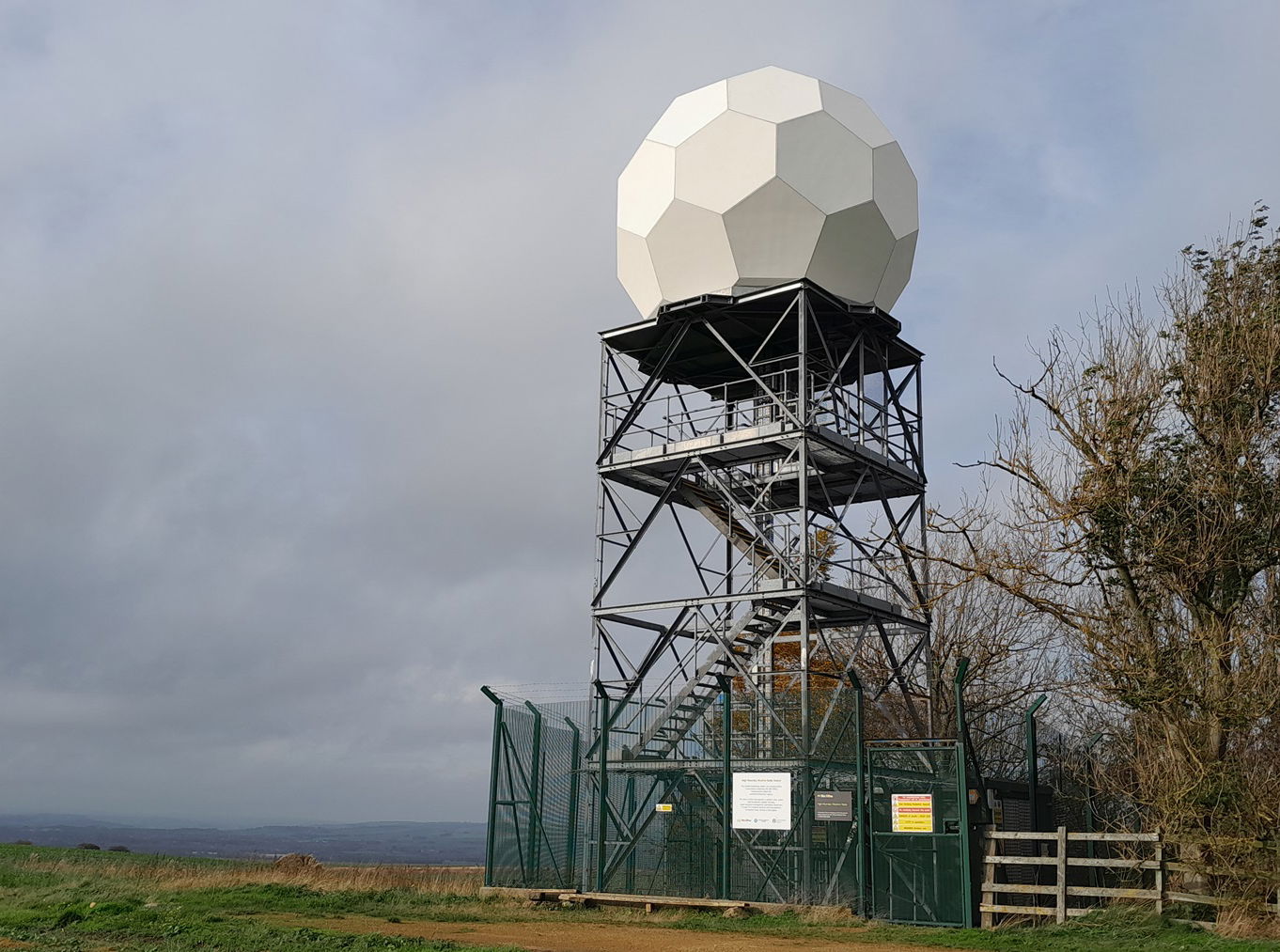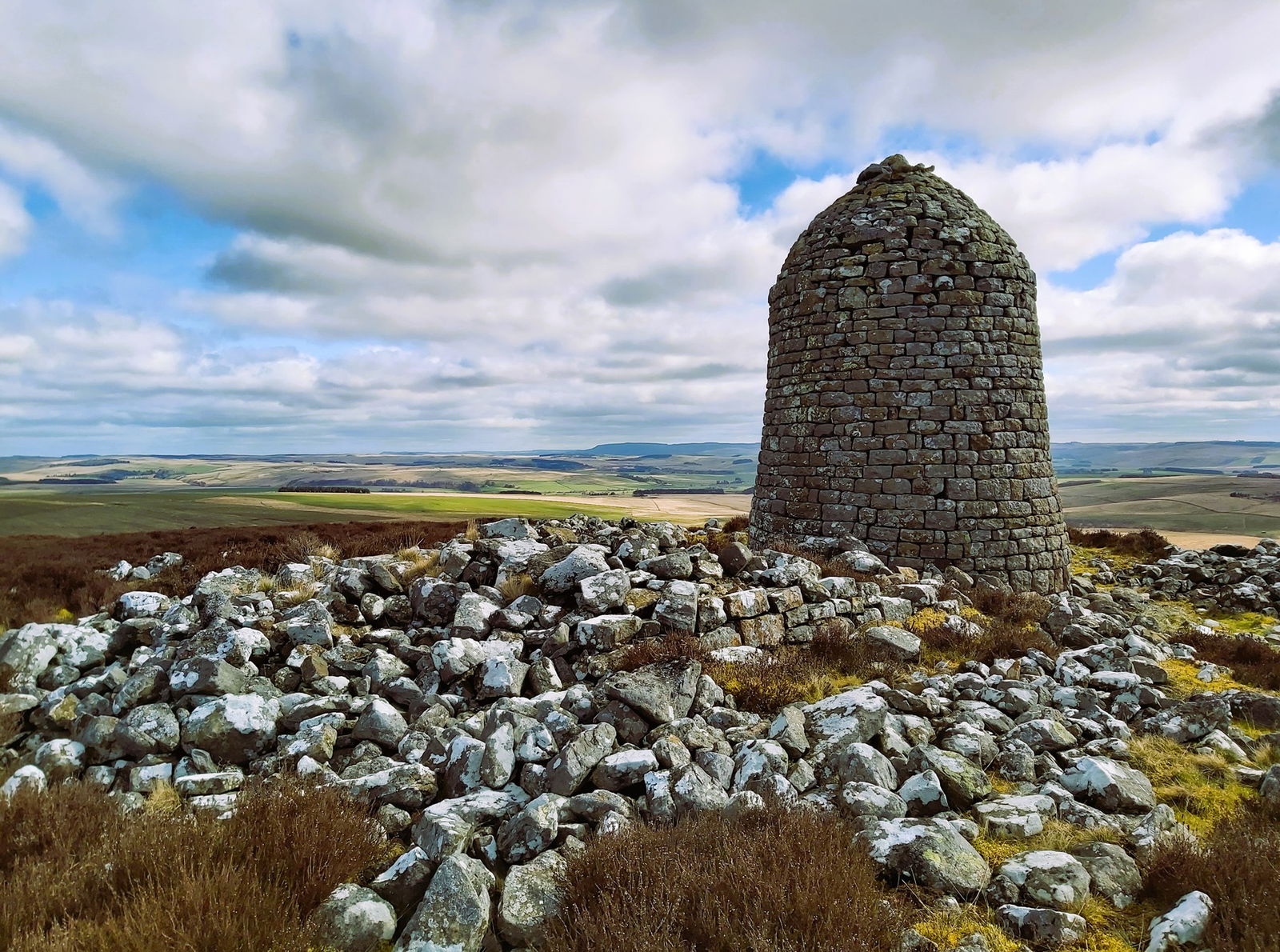 Padon Hill Monument
Landmark
Otterburn
Northumberland
A 5m high cairn on Padon Hill marking the wedding anniversary of some local notables and to to honour the work of a prominent Presbyterian preacher.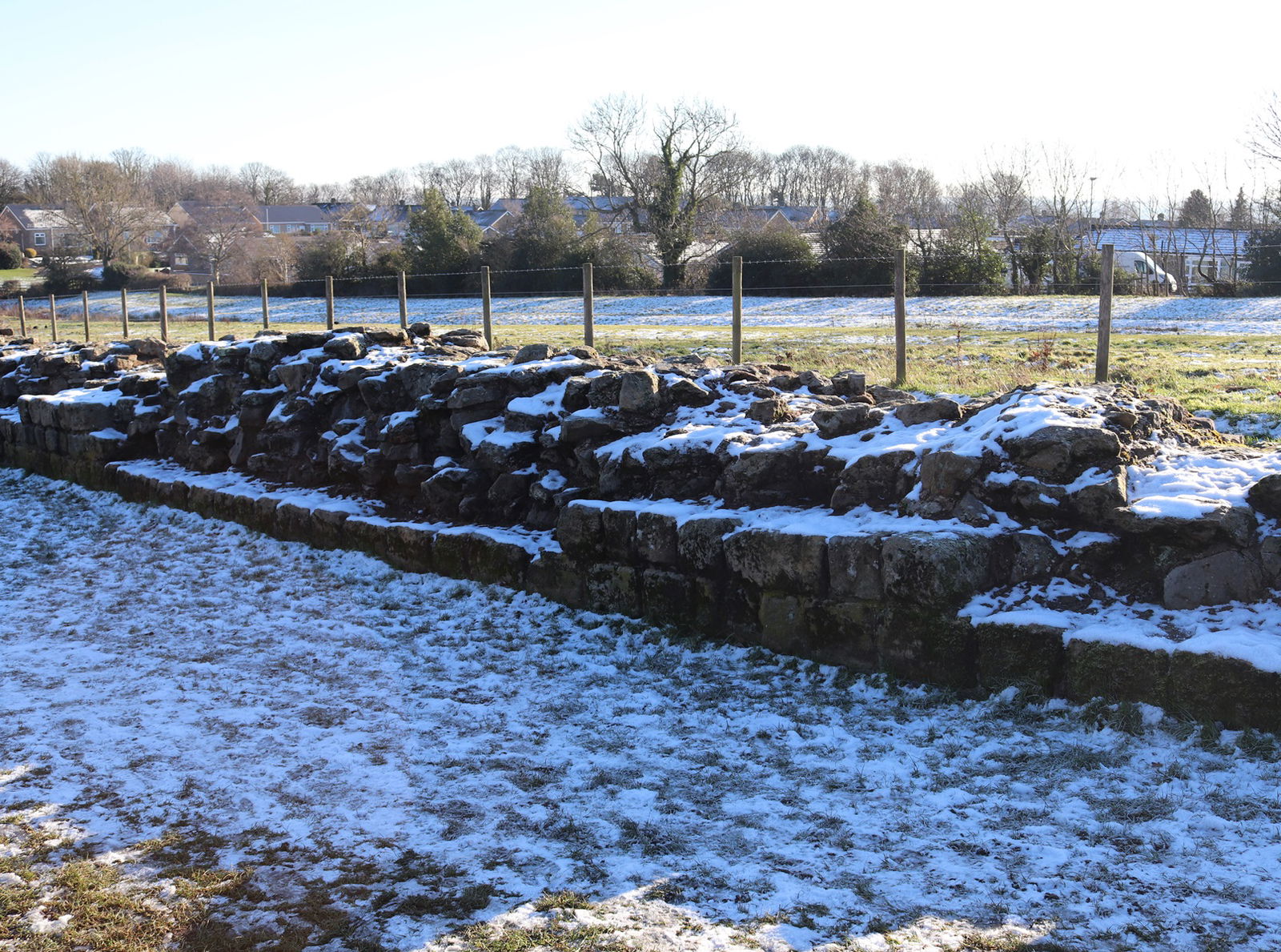 Find Us On Facebook
We post all our new places daily on our Facebook Groups page, so join the group today and be notified when we add a new place.
Join Our Facebook Group