Cramlington Shroud - Capella
Art
Cramlington
Northumberland
Cramlington Shroud - Capella
Art In Cramlington, Northumberland
A polished and lacquered aluminium shroud set in the nature reserve.
The shroud or Capella is a part of a series of exhibits as part of an art trail funded through the Lottery and was curated by Inspire, the South East Northumberland Public Art Initiative. The nearby Cramlington Spoon is also part of this trail.
Created by Paula Chambers it is a polished and lacquered aluminium shroud. The term Capella is the technical word for a wayside shrine and also meaning cloak.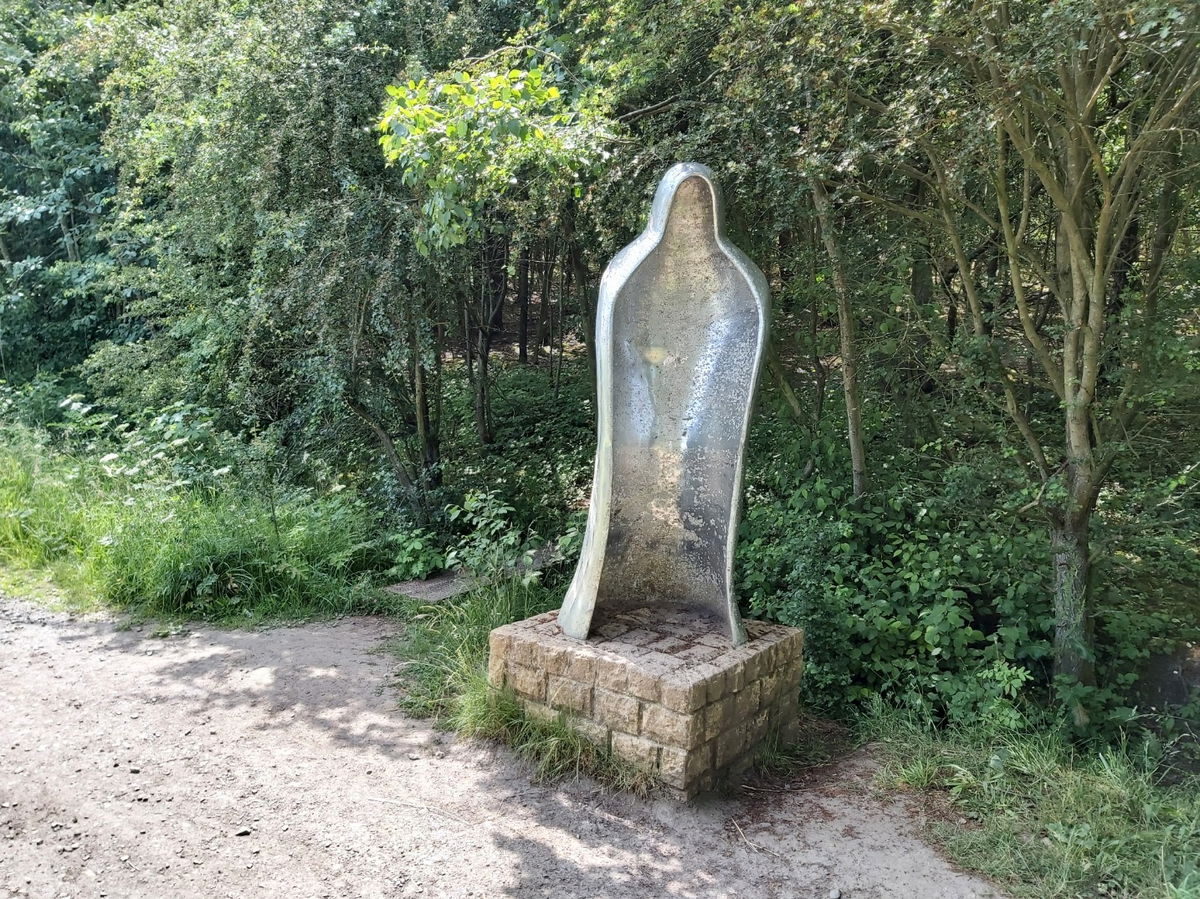 Wayside shrines are found by the roadside all over the world, traditionally at important points of any journey (cross roads, hazardous stretches) as resting points, a chance to pray for a safe journey or to give thanks for a difficult journey completed.
The Cappella shroud is large enough for a person to stand inside and the mirror polished finish not only reflects the individual inside the Cappella but also reflects the surrounding landscape, presenting the viewer with a dazzling spectacle suggesting that, all is without is also within.
Need a bit more of a hand to find it? Here is an easy 3 mile walk taking in both the Spoon and the Shroud.
How To Find Cramlington Shroud - Capella
Where To Park For Cramlington Shroud - Capella?
Show Parking On Google Maps
Lat / Long
55.068793, 55.068793
What three words
Park up in the nearby housing estate or along this road.
Contributed by Simon Hawkins
Thanks for checking out this place on the Fabulous North! I do enjoy a wander out in to the countryside trying to find hidden gems that not many people know about. You can't beat a rogue Pele tower up a remote hill or a mysterious stone circle or a stunning waterfall secluded in a forest.
More Places from Simon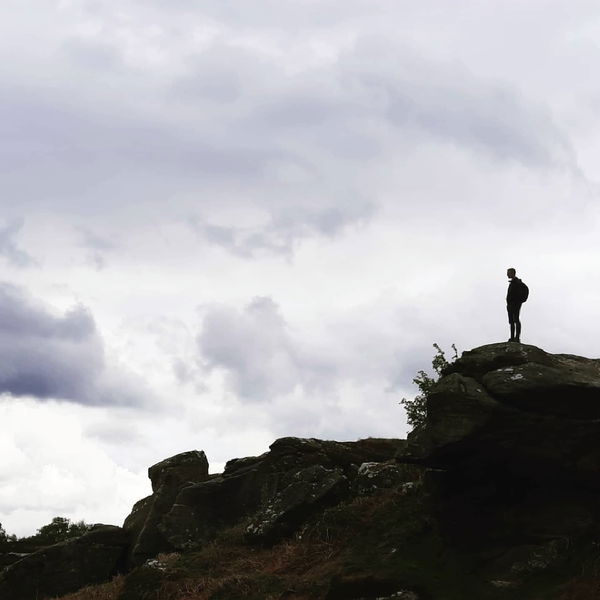 More Places In Cramlington
Find more fabulous places in Cramlington, Northumberland and if you know of a place we haven't listed, then let us know.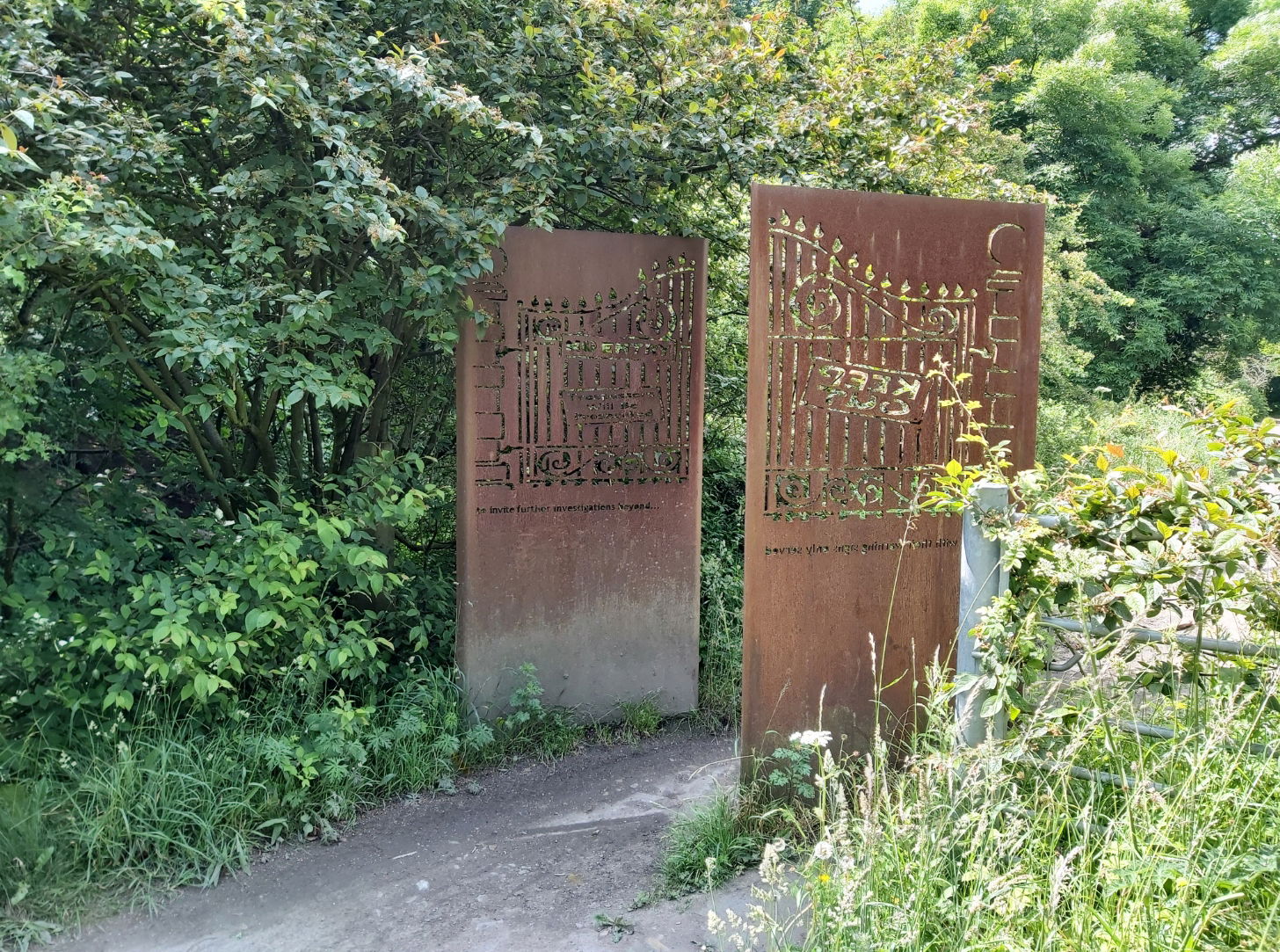 Keep Out Signs
Art
Cramlington
Northumberland
Metal signs warning to Keep Out! Part of the Cramlington art trail.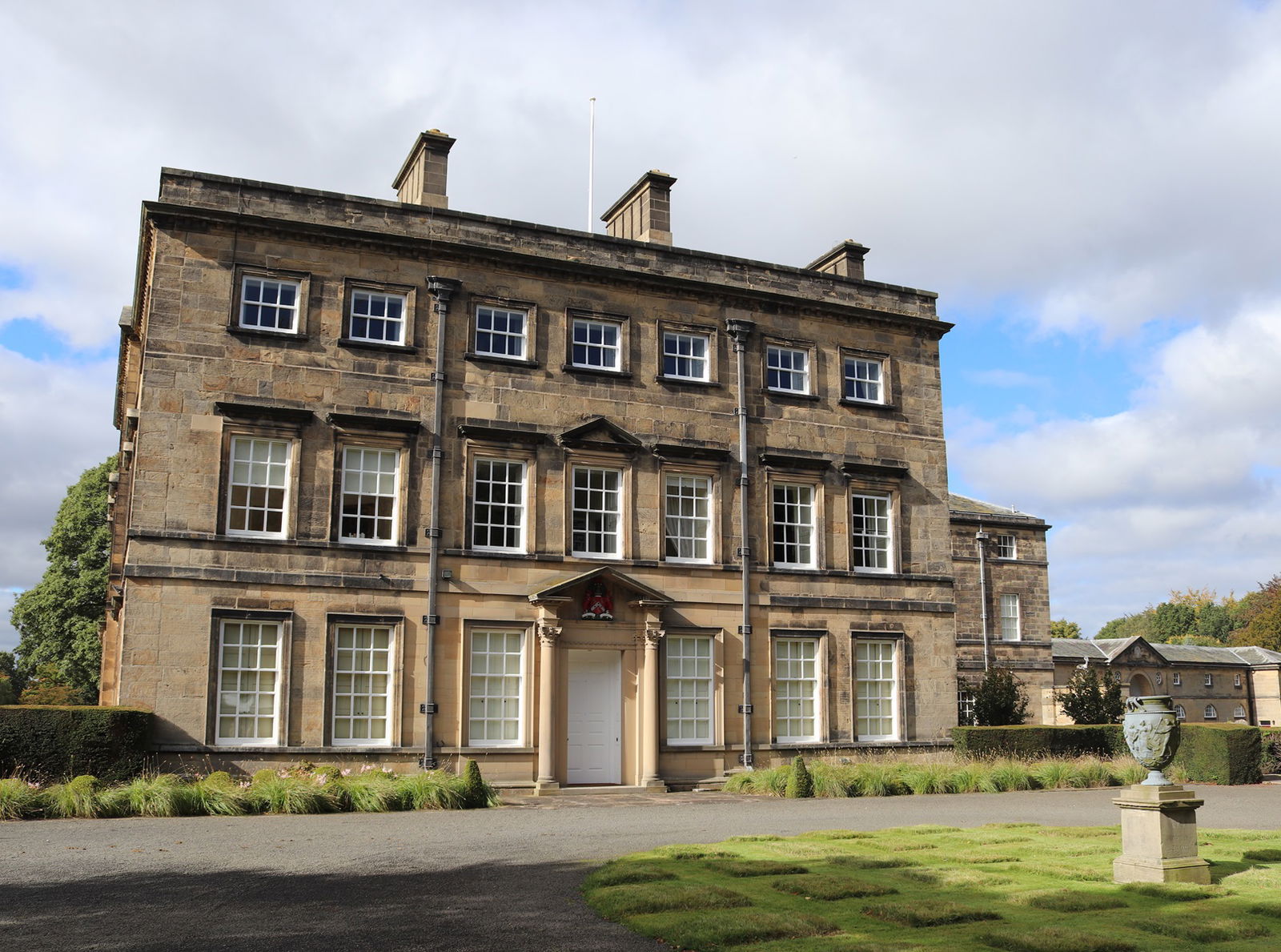 Blagdon Hall Estate
Estate
Cramlington
Northumberland
The private estate of the White Ridley family where the grounds are filled with wonderful statues, follies and temples.
Giant Spoon
Art
Cramlington
Northumberland
A giant 15 foot spoon in between two fields near Cramlington and Seghill as part of a National Lottery funded art trail.
More Arts
So this art wasn't enough and you want more? Don't worry we have you covered.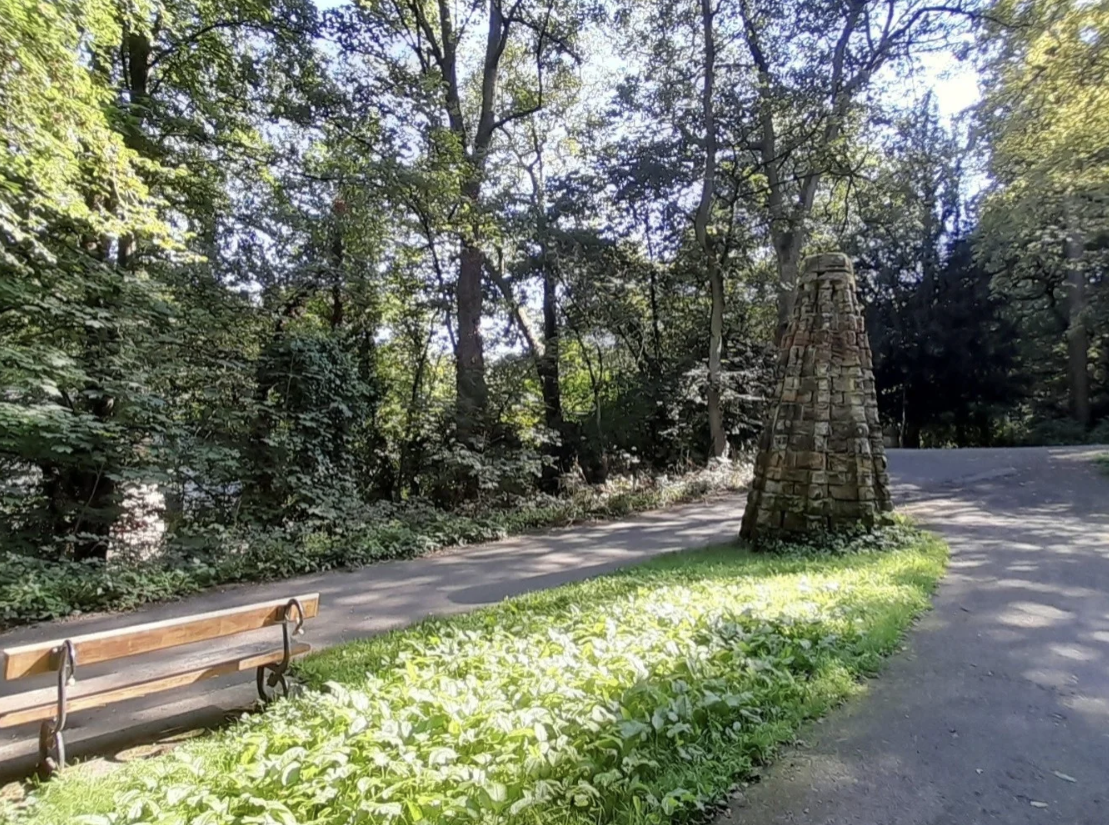 Reveal by Richard Cole
Art
Durham
County Durham
A tall pyramidical structure made with repurposed stone from a Durham Cathedral turret.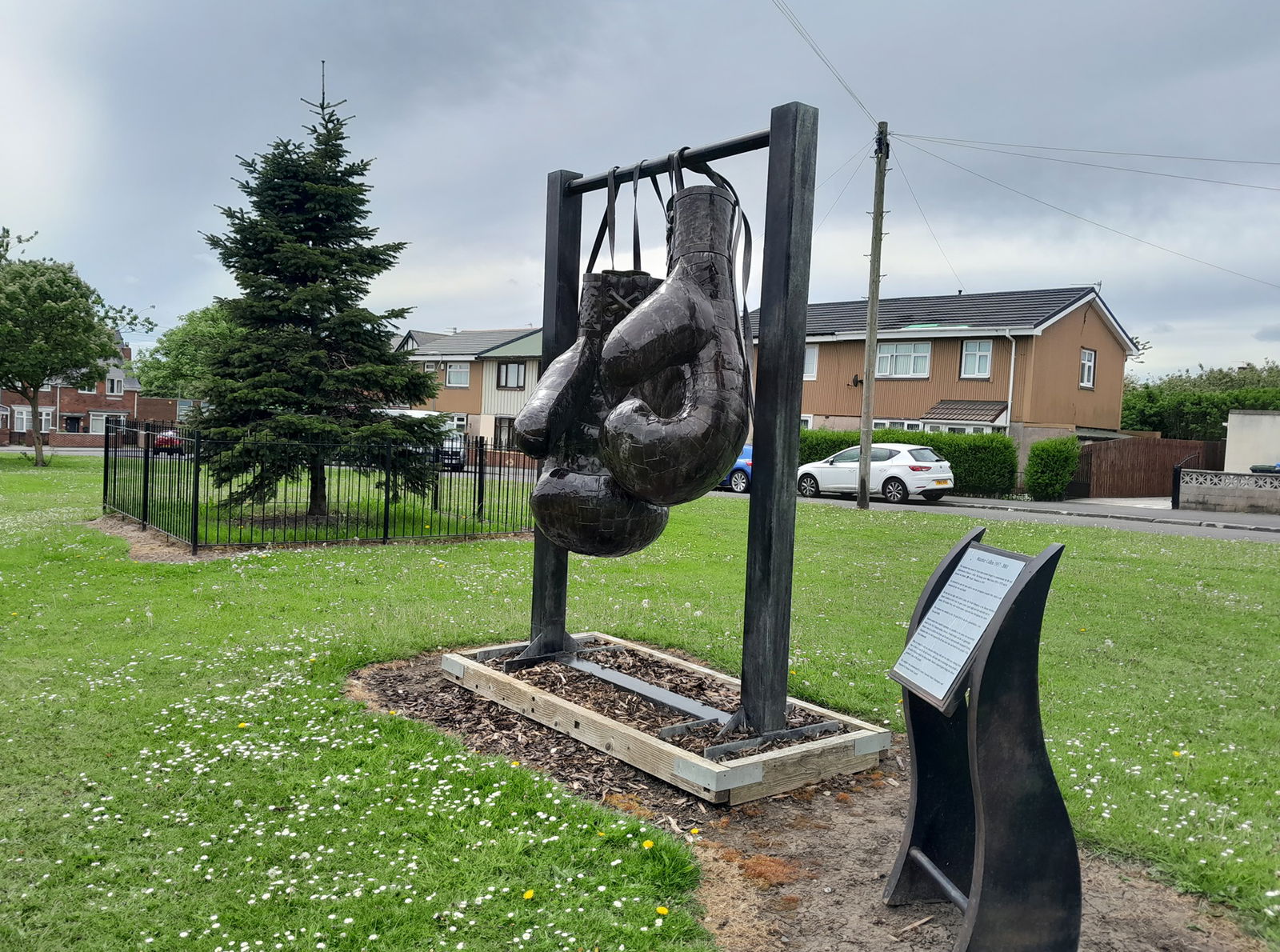 Boxing Gloves
Art
Peterlee
County Durham
Six foot pair of boxing gloves commemorating the achievements of Maurice Cullen.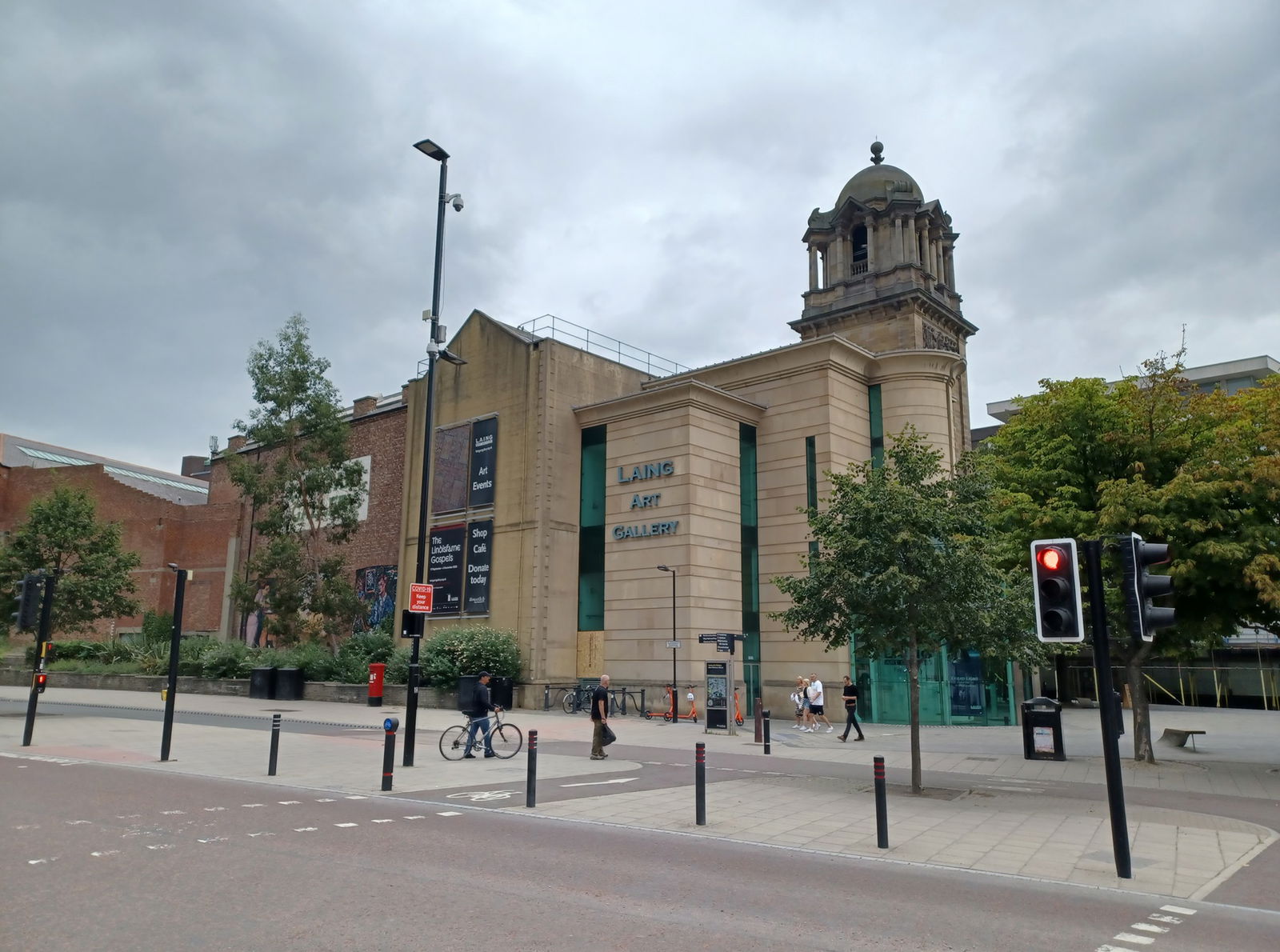 The Laing Art Gallery
Art
Newcastle City Centre
Tyne And Wear
A free art gallery in the centre of Newcastle housing works by Henry Moore, Thomas Bewick, Norman Cornish, Richard Hamilton and Charles Napier Hemy among others.
Find Us On Facebook
We post all our new places daily on our Facebook Groups page, so join the group today and be notified when we add a new place.
Join Our Facebook Group