Plessey Woods Viaduct
Bridge
Cramlington
Northumberland
Plessey Woods Viaduct
Bridge In Cramlington, Northumberland
A very well hidden stone viaduct spanning the River Blyth at Plessey Woods for the East Coast Main Line.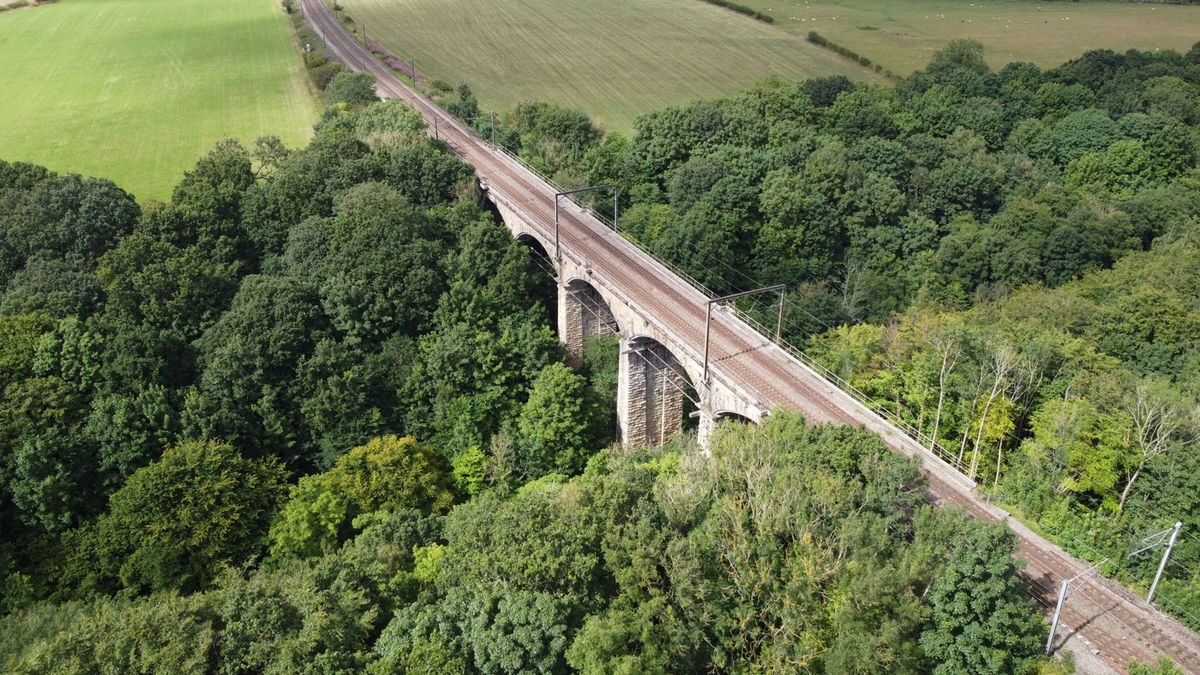 If you down to the woods today, you're in for a big surprise. No it's not a teddy bears' picnic, but a viaduct over the River Blyth.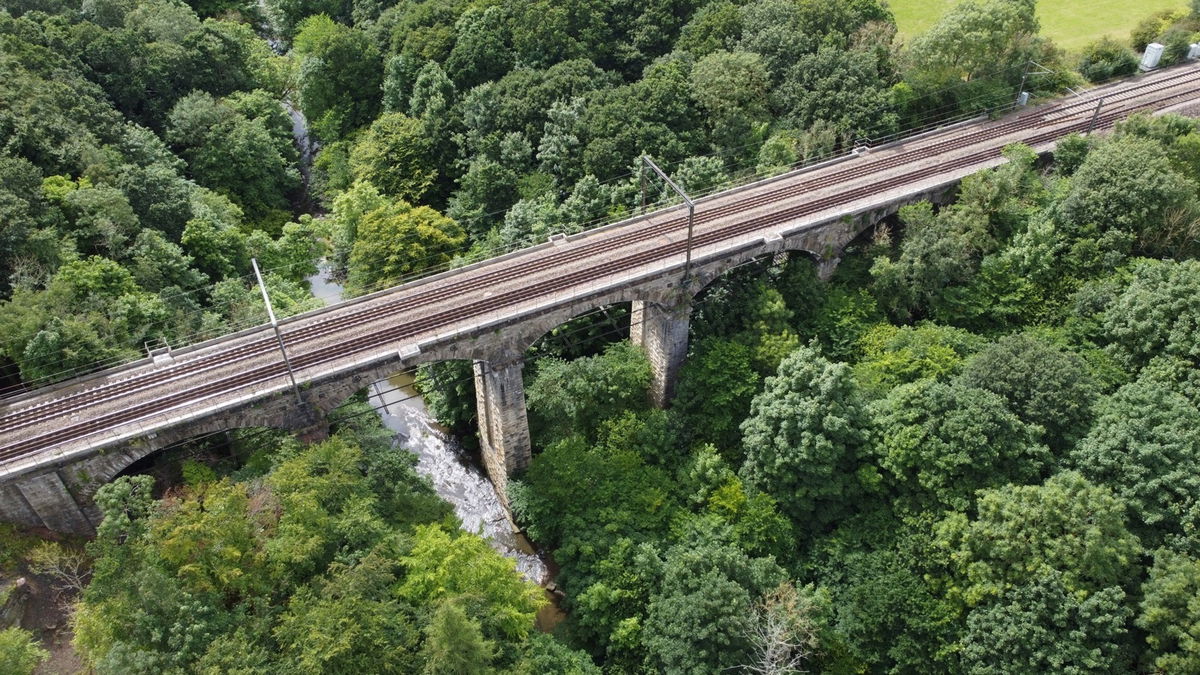 I've been on a saunter along the river in Plessey Woods numerous times, but mustn't have walked far enough to find this beautiful viaduct for the East Coast Main Line Service. I actually caught my first glimpse of at the start of the year on a walk from the Cramlington Windmill towards Shotton.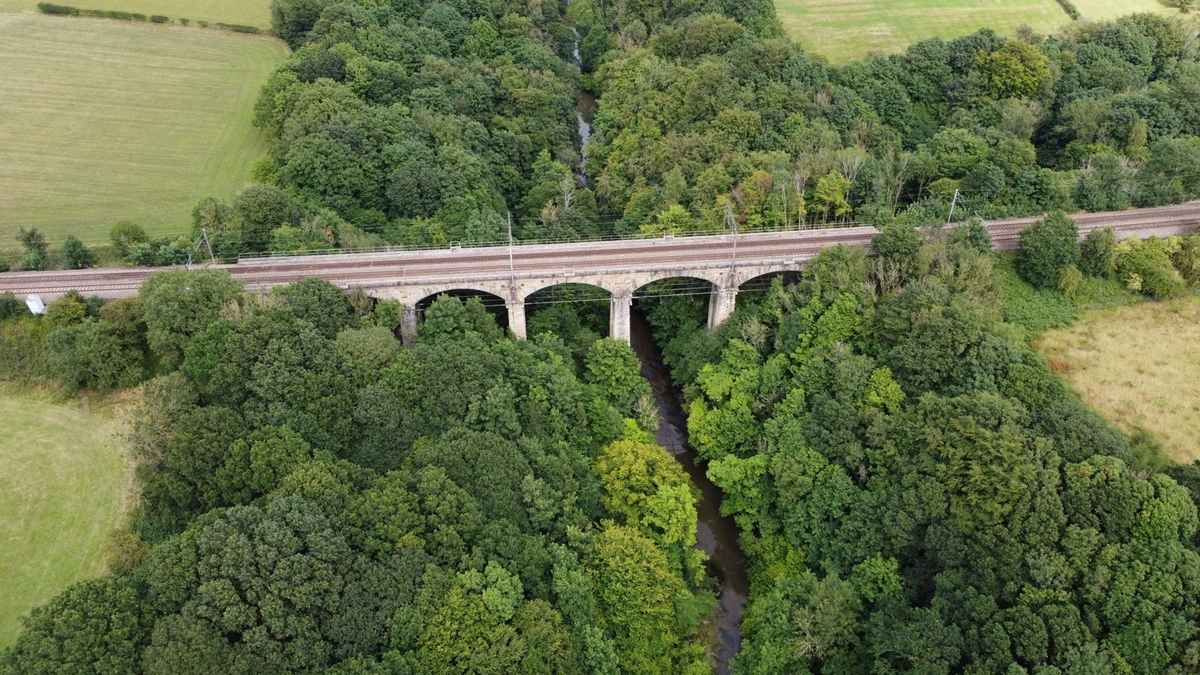 It's usually well hidden by the trees both from the woods floor and at the top of the bank where I was walking. The only way to get a good photo was to send up Red5. (Obviously keeping well away from the tracks and using zoom to get a closer look).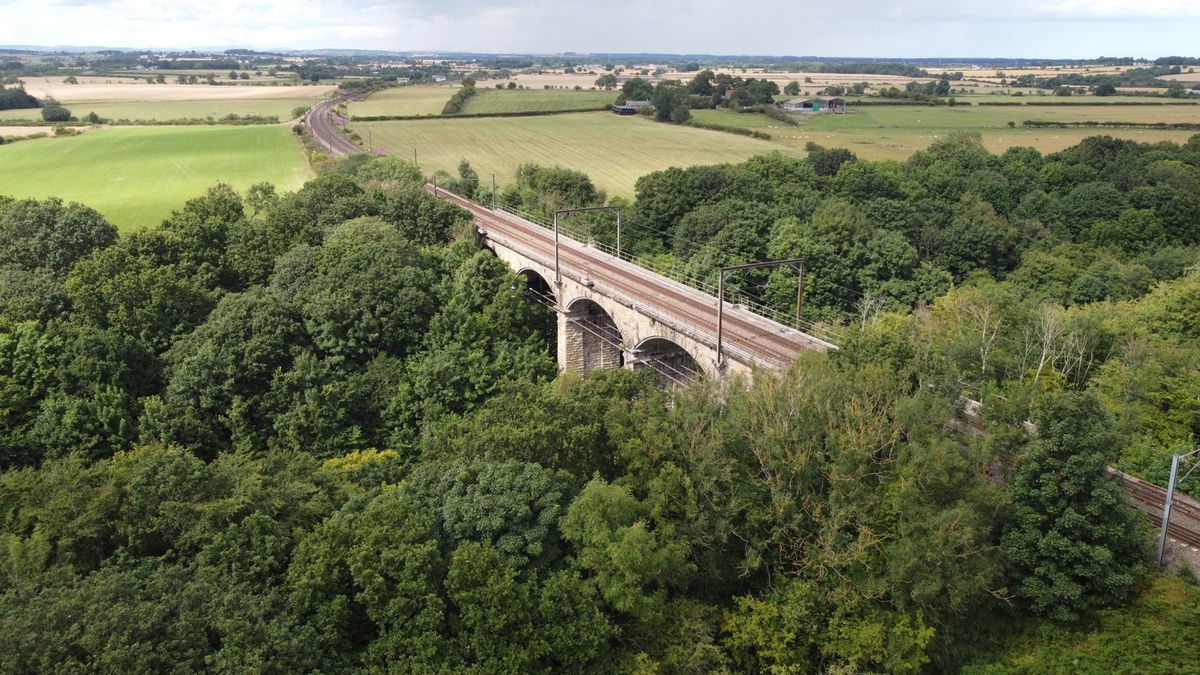 Initially the trains crossed the river using a wooden trestle bridge which was spanned in 1847. Then a few years later, Robert Stephenson designed these lovely stone viaducts which were installed in 1849-1850.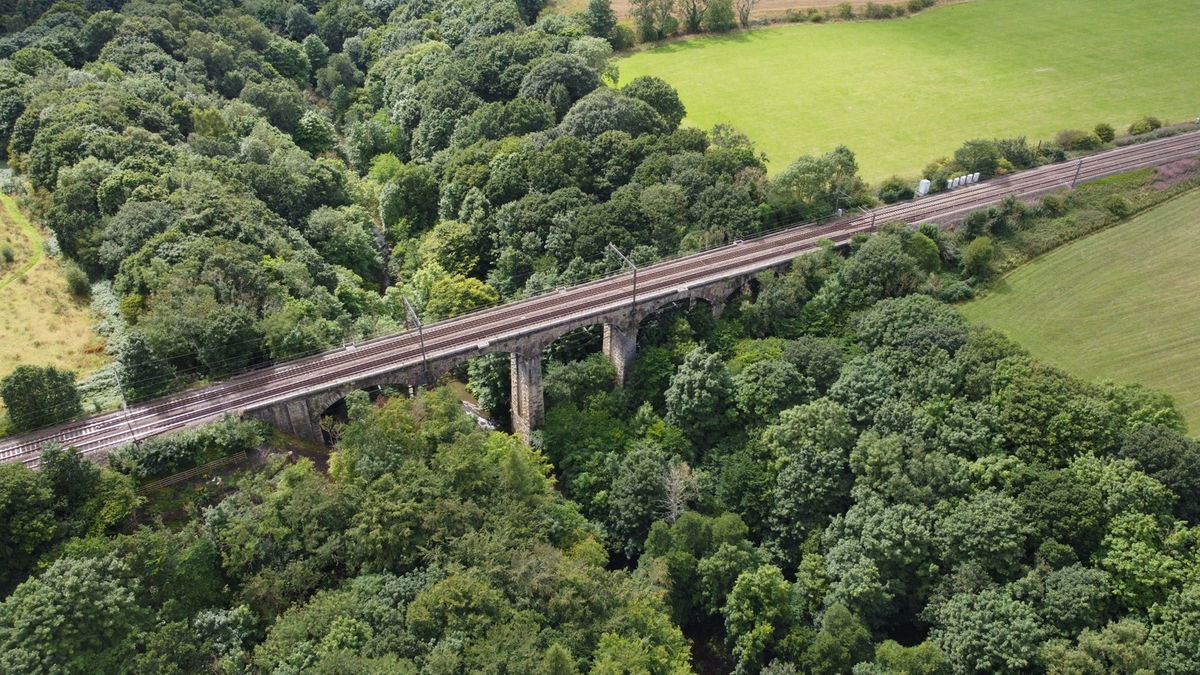 If you do want to see the viaduct for your own eyes, then best to go in the winter when you will be able to see better through the trees.
How To Find Plessey Woods Viaduct
Where To Park For Plessey Woods Viaduct?
Show Parking On Google Maps
Lat / Long
55.102913, 55.102913
What three words
Park along the road by Cramlington Windmill, then head west along a public footpath towards the railway line. Walk alongside the railway until you come to a public crossing. Cross over and just follow the path as it hugs the train line. You will eventually come to an open area where you can see the viaduct.
Contributed by Simon Hawkins
Thanks for checking out this place on the Fabulous North! I do enjoy a wander out in to the countryside trying to find hidden gems that not many people know about. You can't beat a rogue Pele tower up a remote hill or a mysterious stone circle or a stunning waterfall secluded in a forest.
More Places from Simon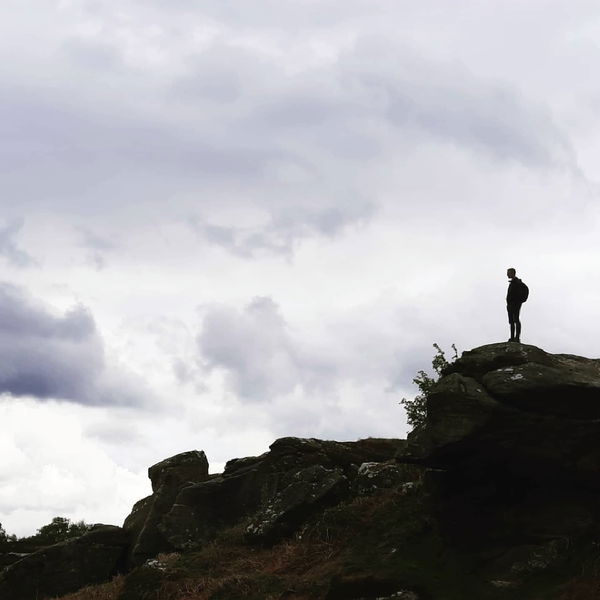 More Places In Cramlington
Find more fabulous places in Cramlington, Northumberland and if you know of a place we haven't listed, then let us know.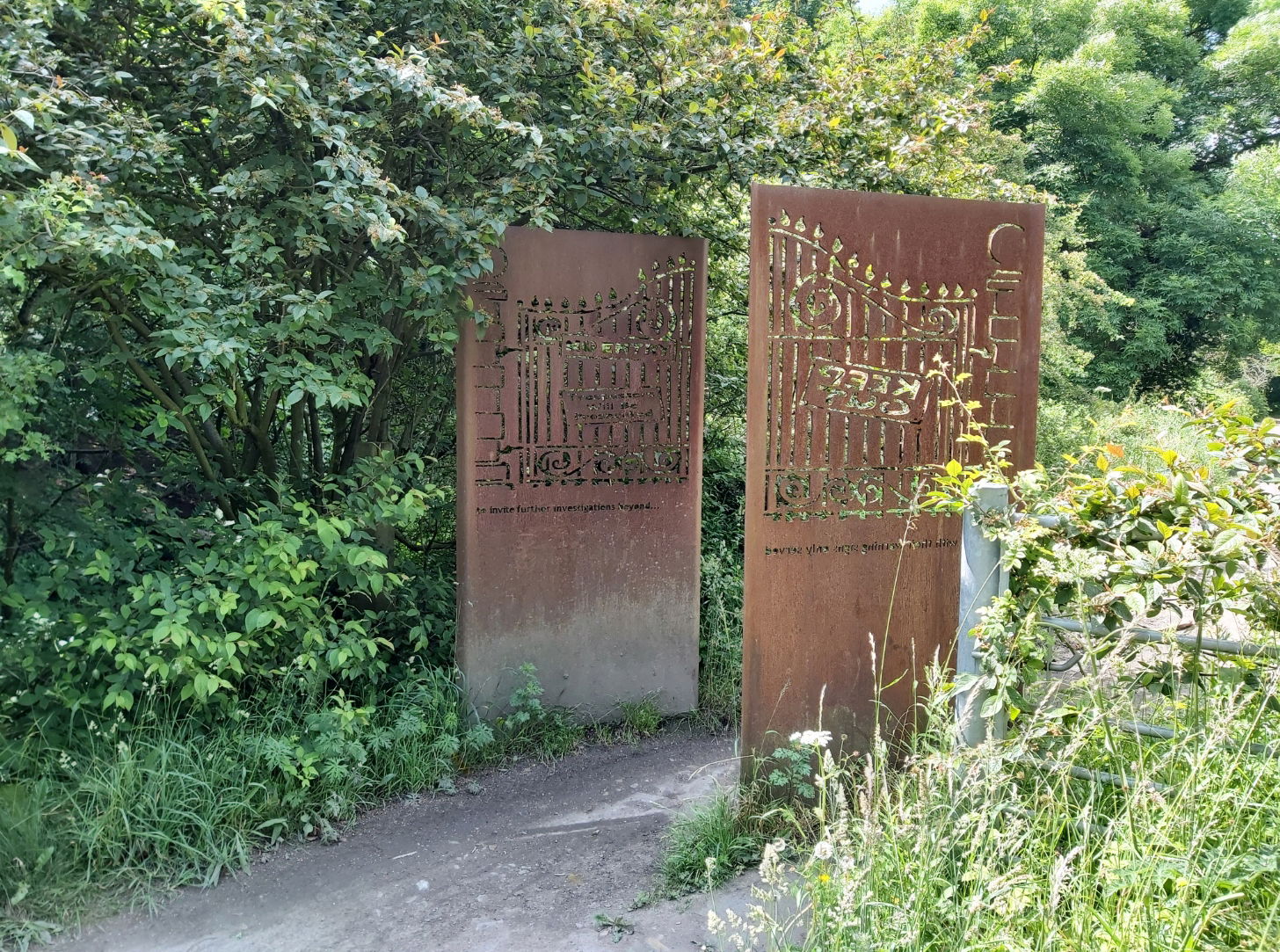 Keep Out Signs
Art
Cramlington
Northumberland
Metal signs warning to Keep Out! Part of the Cramlington art trail.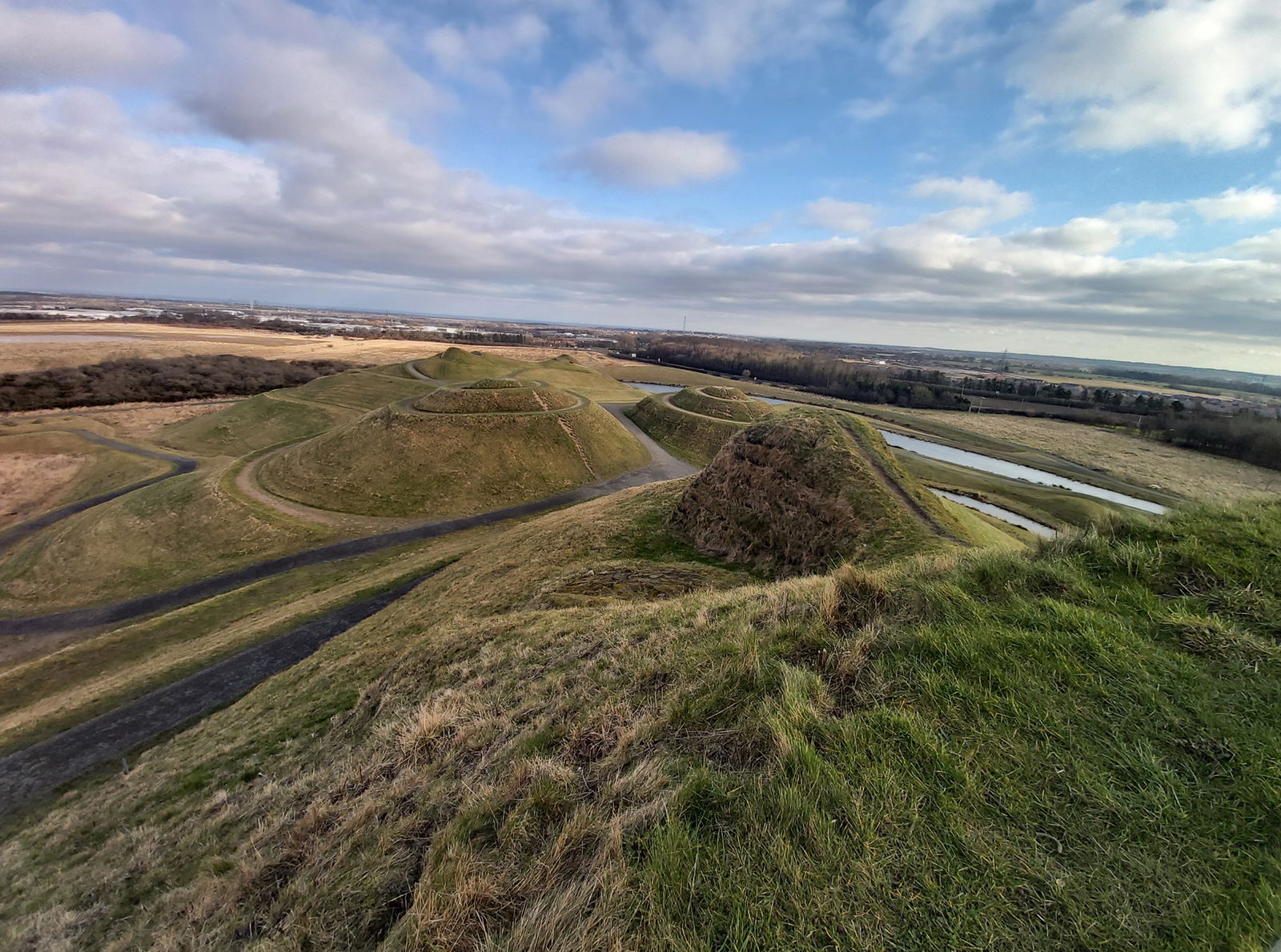 Northumberlandia
Landscape
Cramlington
Northumberland
Northumberlandia is a unique landform sculpture near Cramlington, opened by Princess Anne in 2012.
Giant Spoon
Art
Cramlington
Northumberland
A giant 15 foot spoon in between two fields near Cramlington and Seghill as part of a National Lottery funded art trail.
More Bridges
So this bridge wasn't enough and you want more? Don't worry we have you covered.
Union Chain Bridge
Bridge
Berwick Upon Tweed
Northumberland
When originally built, the Union Chain Bridge near Berwick Upon Tweed was the longest wrought iron suspension bridge in the world.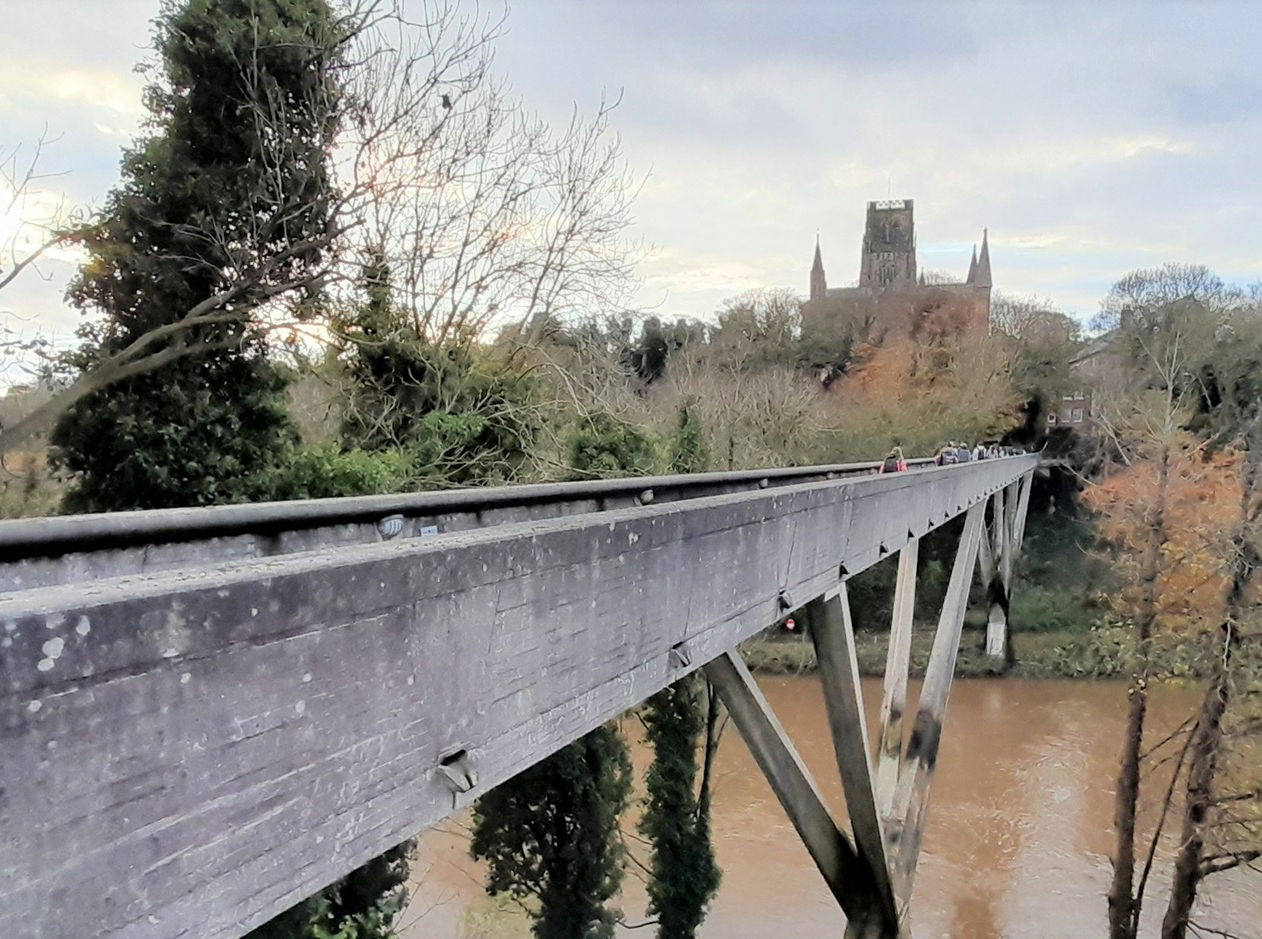 Kingsgate Footbridge
Bridge
Durham
County Durham
Modernist footbridge completed without using scaffolding in 1963
Find Us On Facebook
We post all our new places daily on our Facebook Groups page, so join the group today and be notified when we add a new place.
Join Our Facebook Group