Monkwearmouth Bridges
Bridge
Sunderland
Tyne And Wear
Monkwearmouth Bridges
Bridge In Sunderland, Tyne And Wear
A single-span, through arch road bridge, built in 1928-29 by Sir William Arrol and Company Ltd., and designed by Mott, Hay and Anderson, and a bowstring arch railway bridge built in 1879.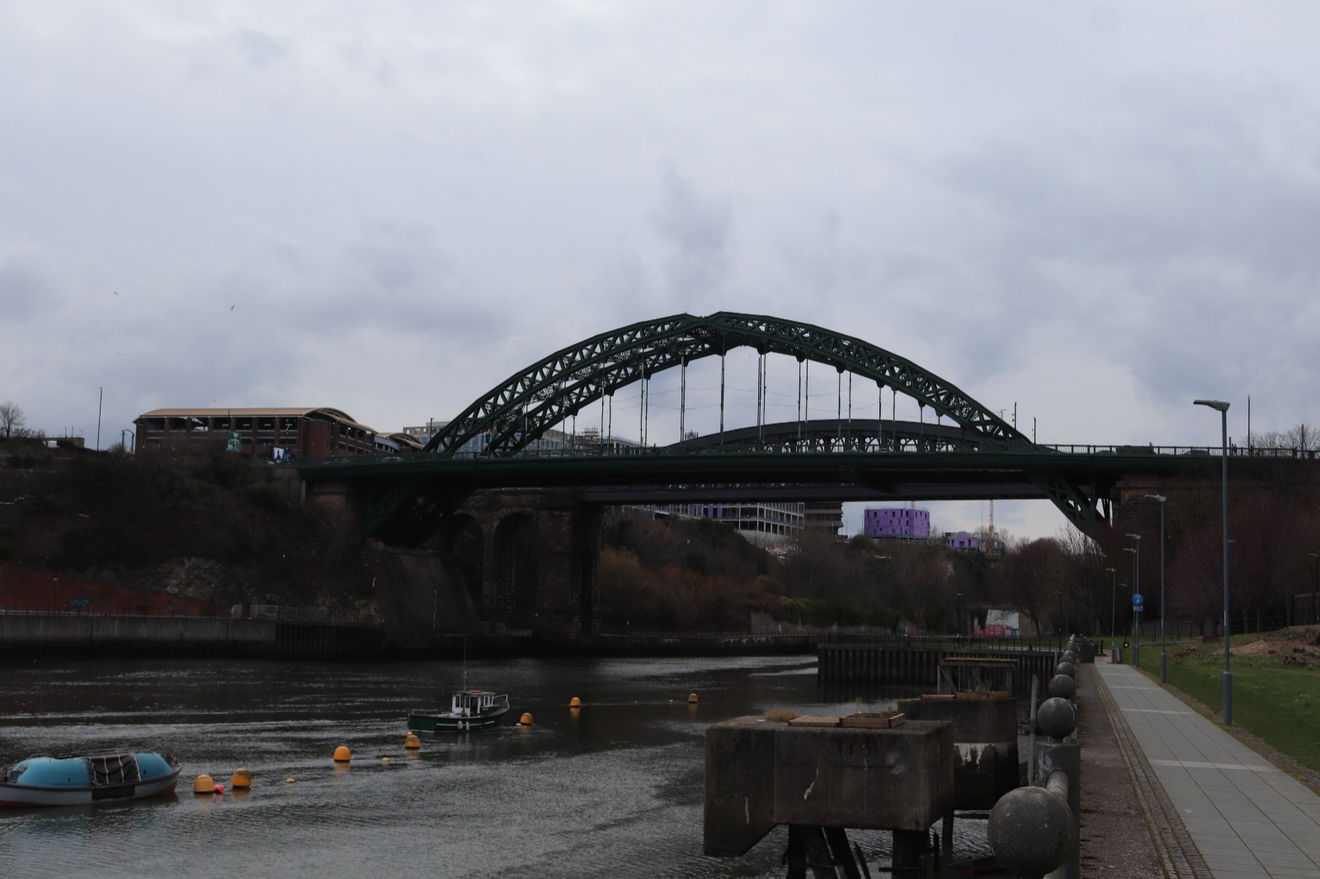 Tyneside is known worldwide for its bridges but Wearside also has its share of interesting and historic river crossings. The Wearmouth Road Bridge spans the River Wear in Sunderland, and carries the A183 road between Chester-le-Street and South Shields.
A single-span, through arch bridge, with a steel arch rising to a height of 100 feet (30 m), it was built in 1928-29 by Sir William Arrol and Company Ltd at their Dalmarnock Ironworks in Glasgow, and designed by Mott, Hay and Anderson, who also designed Trent Bridge in Nottingham and the Dartford Tunnel.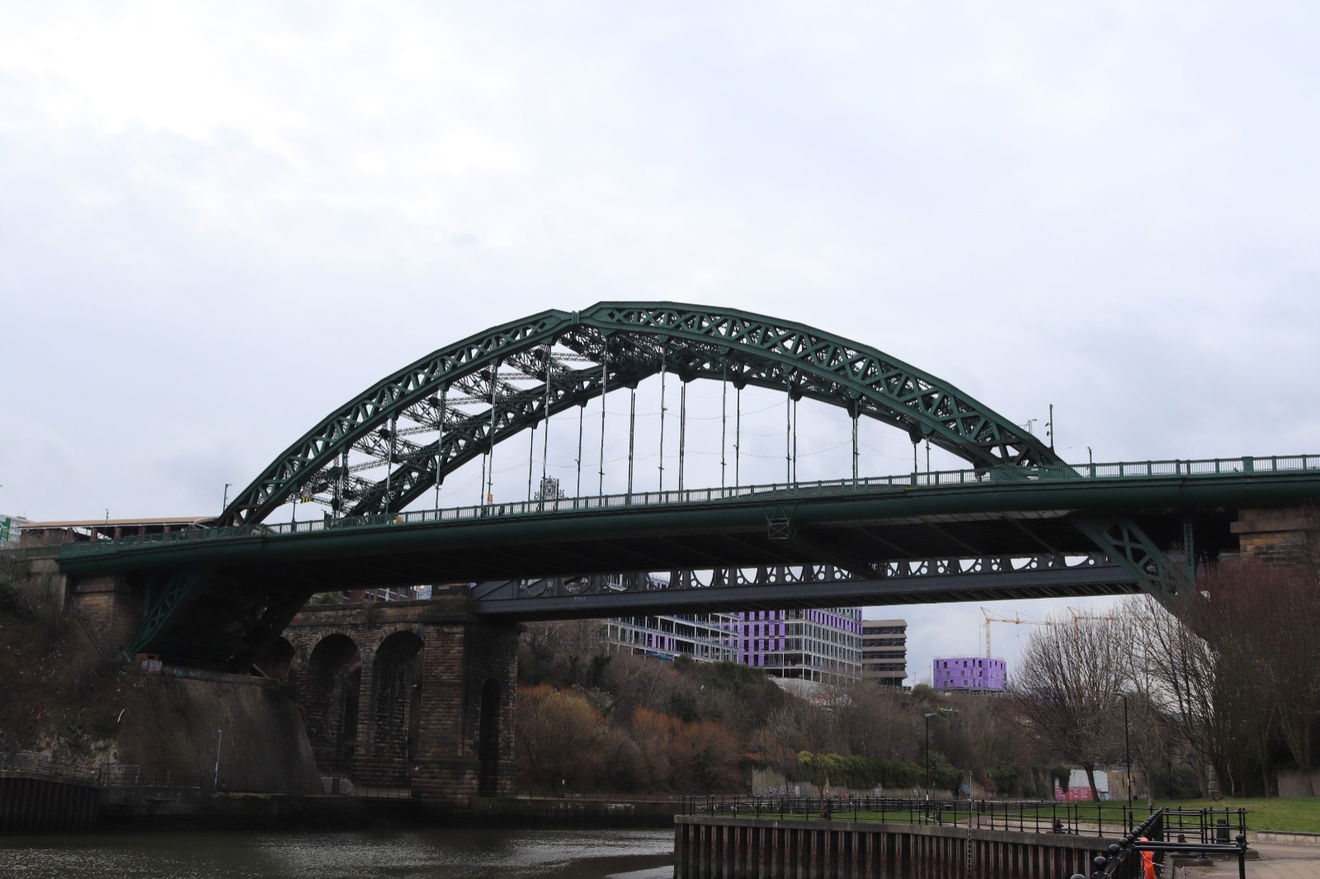 The bridge was built to replace an earlier bridge that was started in 1793 and completed in 1796. The original Wearmouth Bridge was actually the second bridge in the world to be made from cast iron after Ironbridge and was built to a design by Thomas Wilson although there is some evidence that the design was influenced by a cast iron span of similar length created as a demonstration by Thomas Paine in Paddington. Paine also submitted some models and designs for the Wearmouth Bridge. Thomas Paine later went on to be one of the founding fathers of the USA!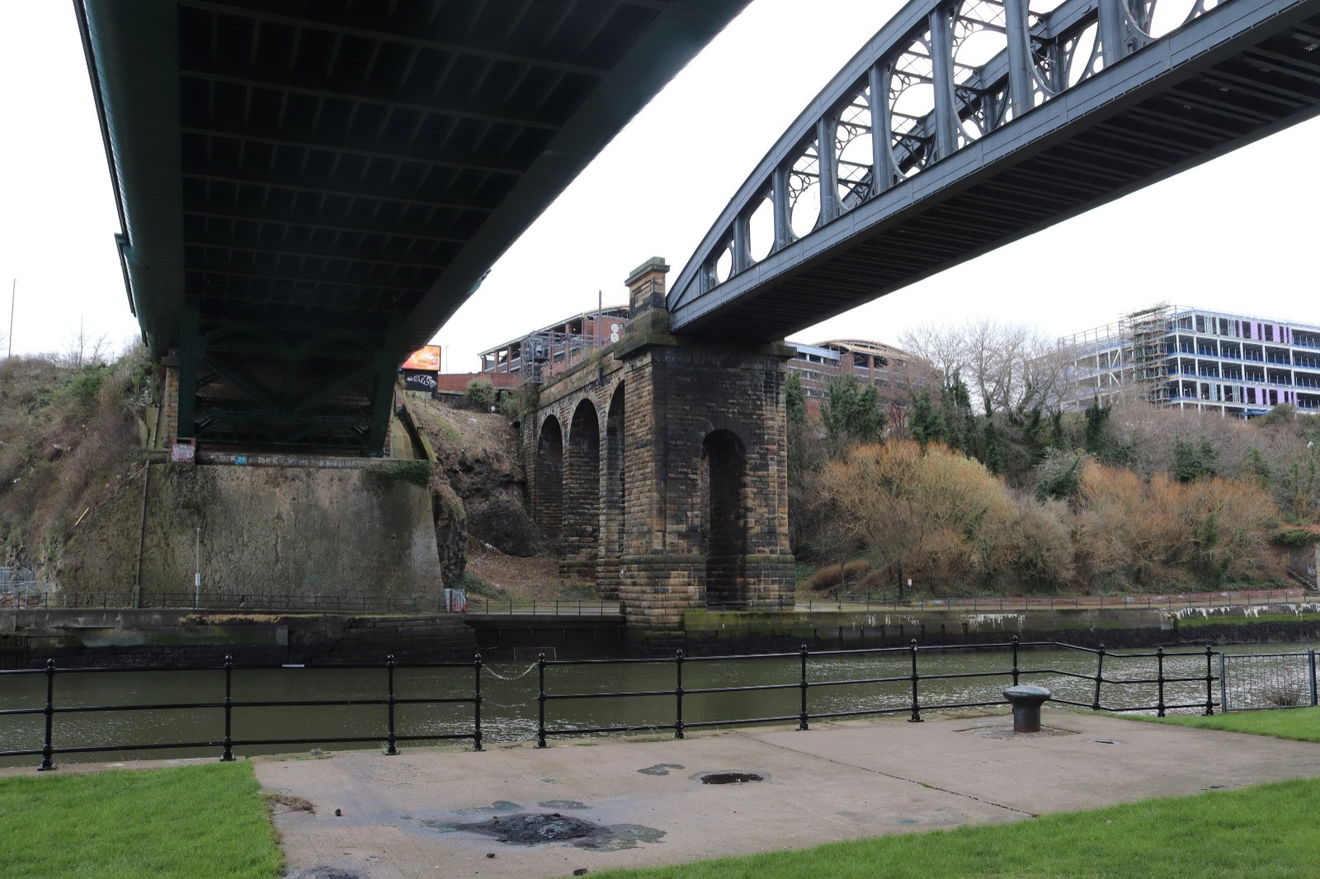 Between 1857 and 1859 the original bridge was repaired by local legend Robert Stephenson before being demolished in 1927. As the old bridge was a toll bridge, its demolition was welcomed by local residents and the new bridge was toll free, quickly becoming an important traffic artery in Sunderland. The new Wearmouth Bridge was opened on 31st October 1929 by the Duke of York who would go on to become King George VI, and cost £231,943 to build.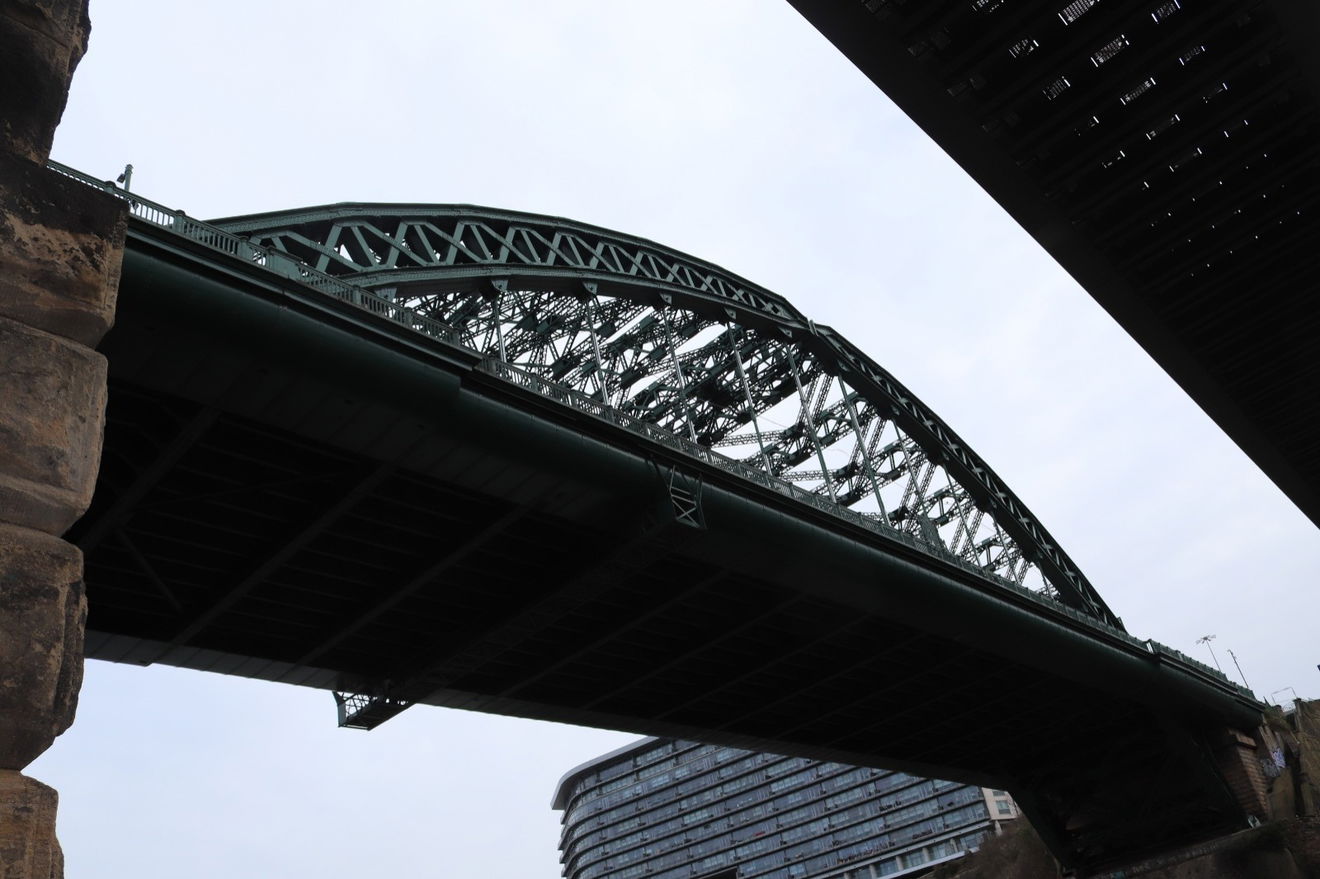 The Monkwearmouth Railway Bridge sits next to the Wearmouth Road Bridge and is of Bowstring Arch construction, where the base of the arch is tied to the deck. The Through Arch construction of the Wearmouth Bridge has the arch passing through the deck. The Monkwearmouth Railway Bridge was designed by T. E. Harrison and opened in 1879, it sits 86 feet (26m) above high water level and has three 25 feet (7.6m) wide stone arches supporting either end.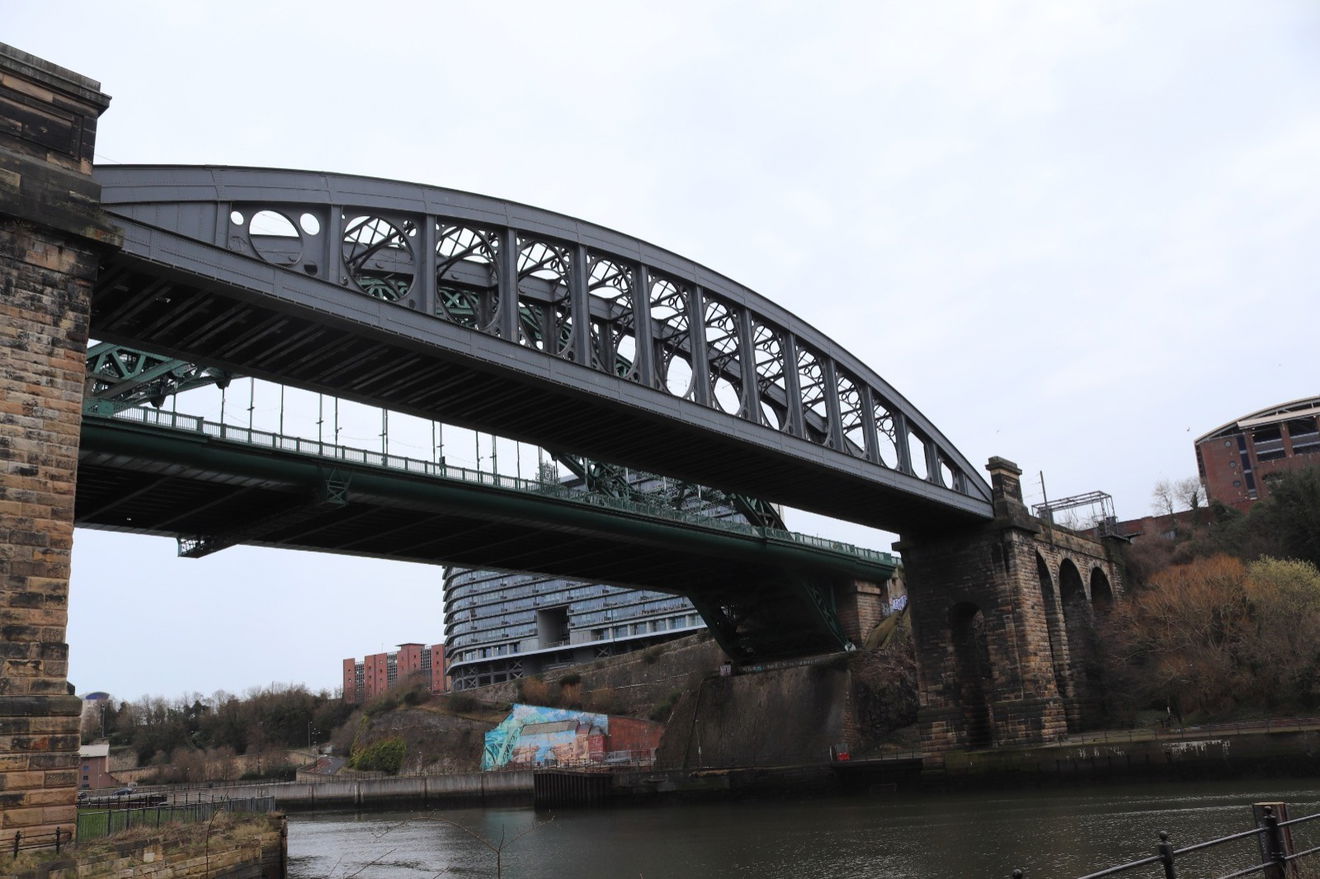 Both bridges are Grade II listed buildings, and considered to be important examples of late 19th and early 20th century engineering.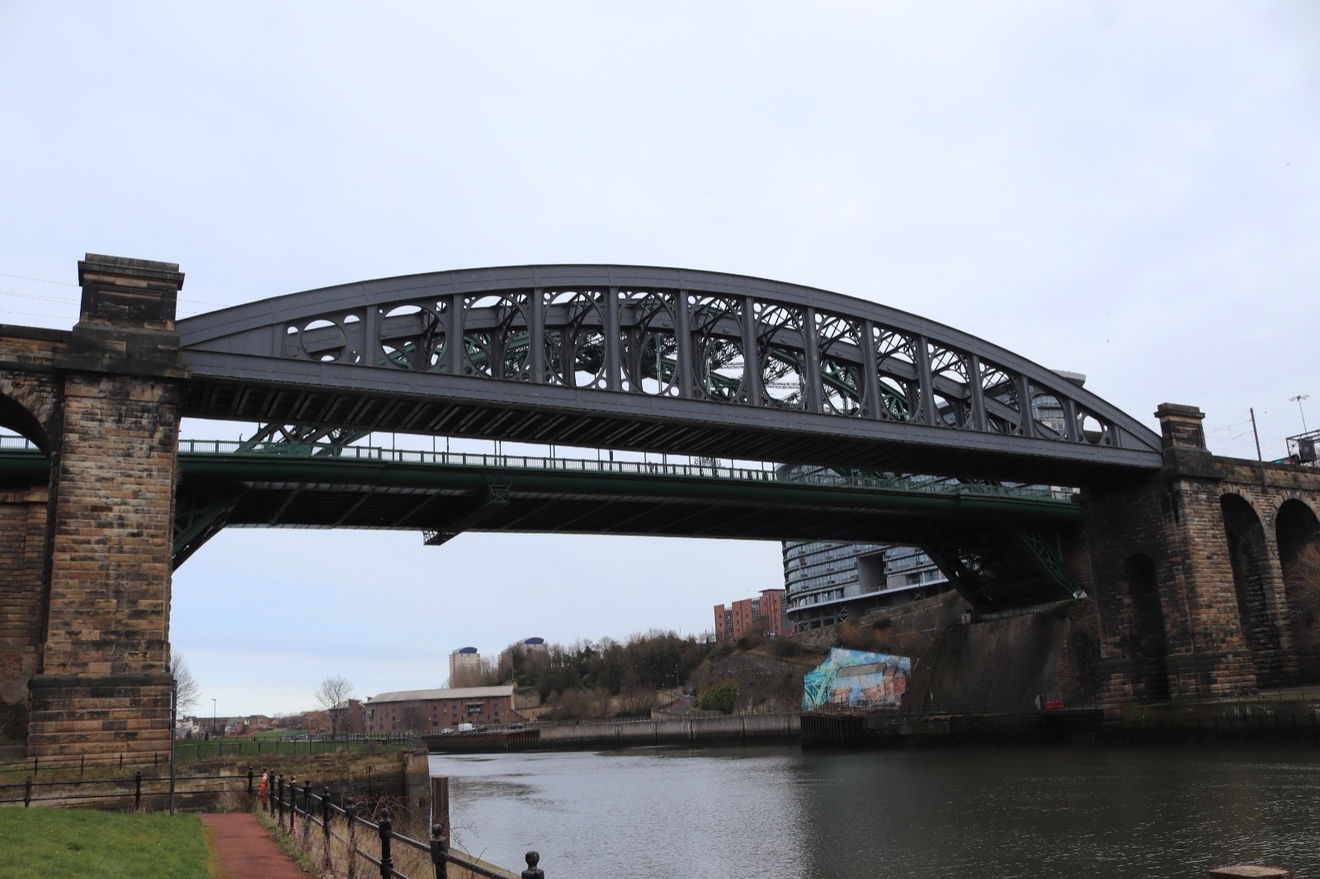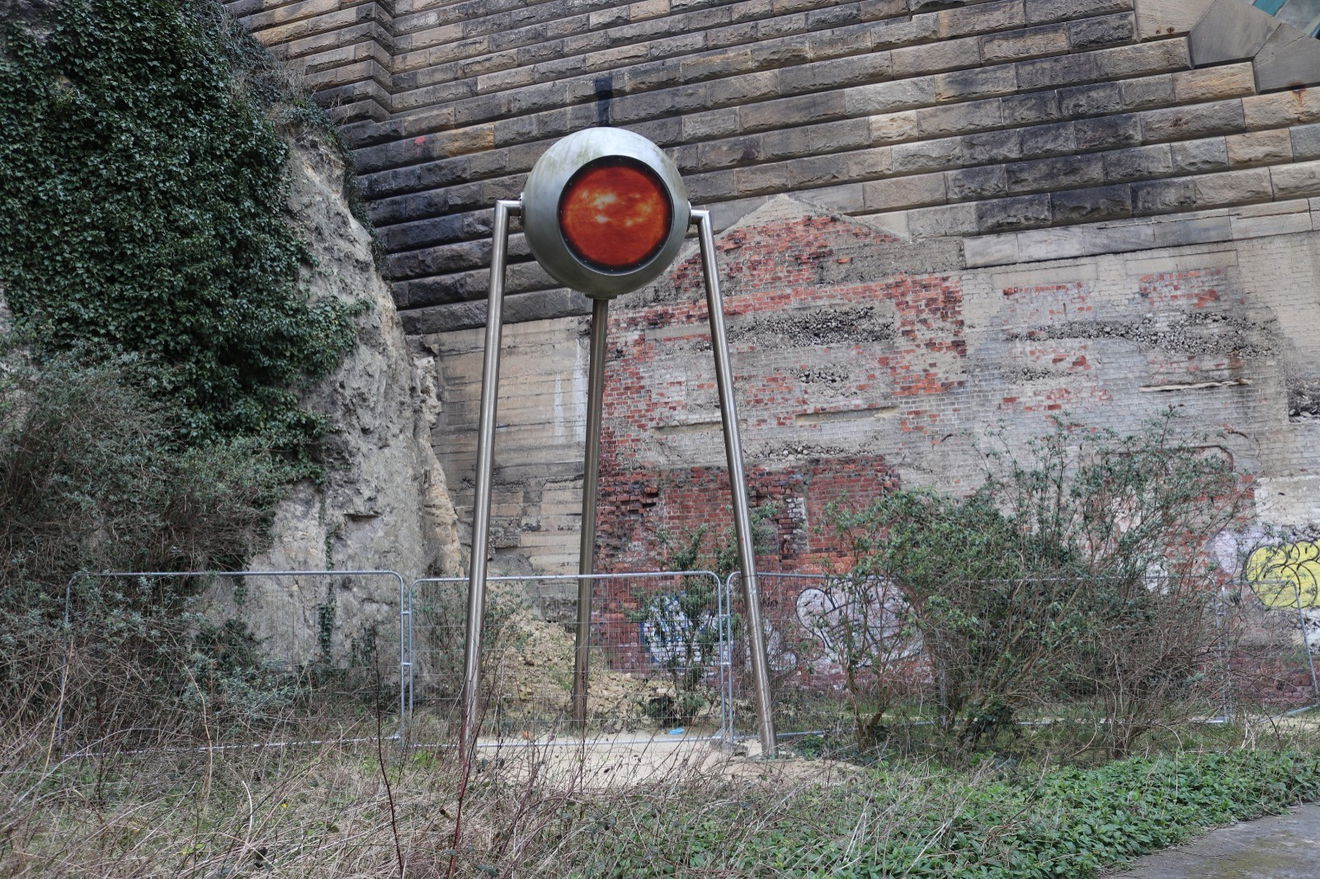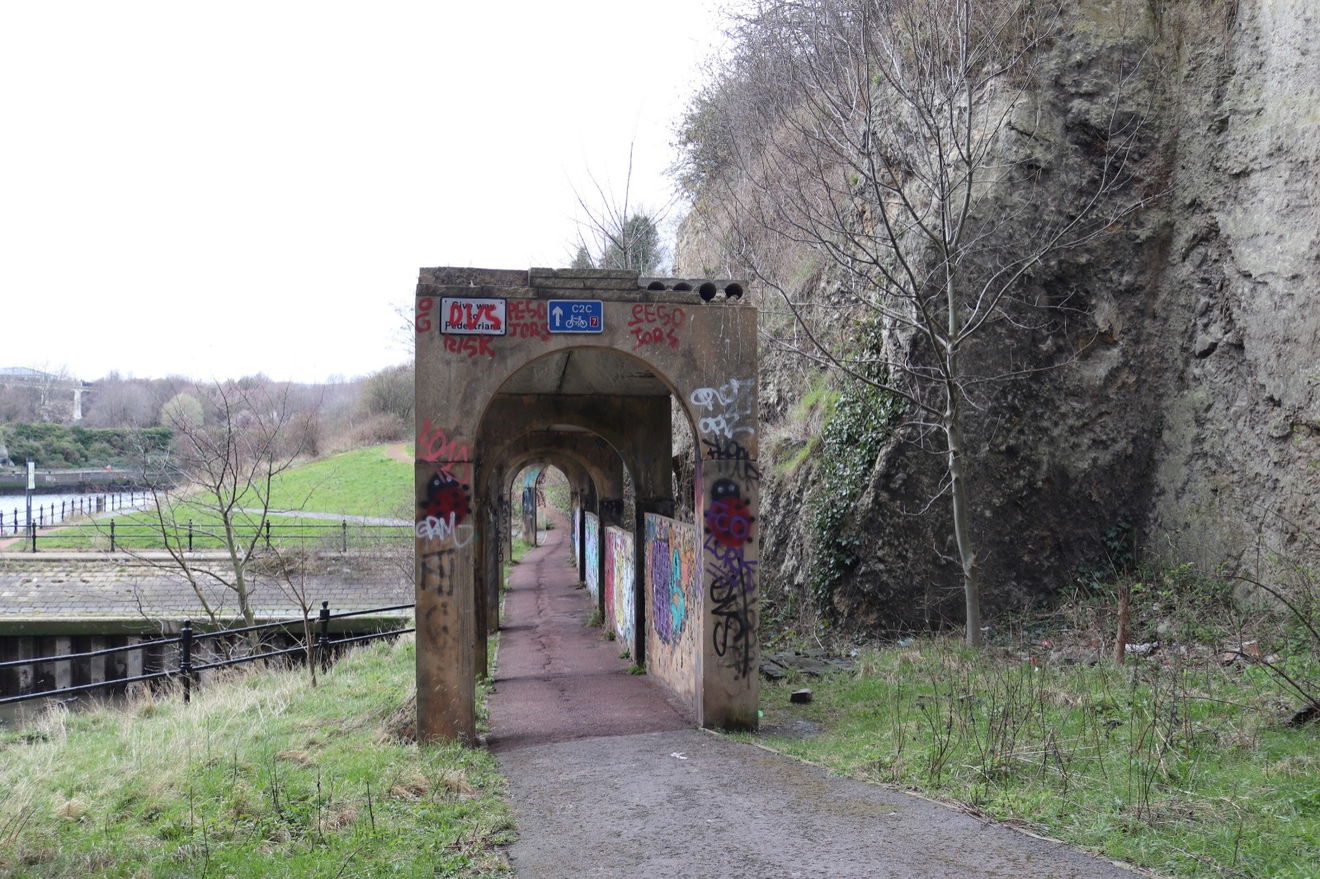 How To Find Monkwearmouth Bridges
Where To Park For Monkwearmouth Bridges?
Show Parking On Google Maps
Lat / Long
54.90881, 54.90881
What three words
There is a car park adjacent to the bridge on Cumberland Street, St Mary's car park.
Contributed by Andrew Gardner
I love being outdoors, in nature, and experiencing the relaxation it brings. Wandering through the northern countryside seeing unexpected buildings, historic places and occasionally surprised wildlife is one of life's great pleasures.
More Places from Andrew
More Places In Sunderland
Find more fabulous places in Sunderland, Tyne And Wear and if you know of a place we haven't listed, then let us know.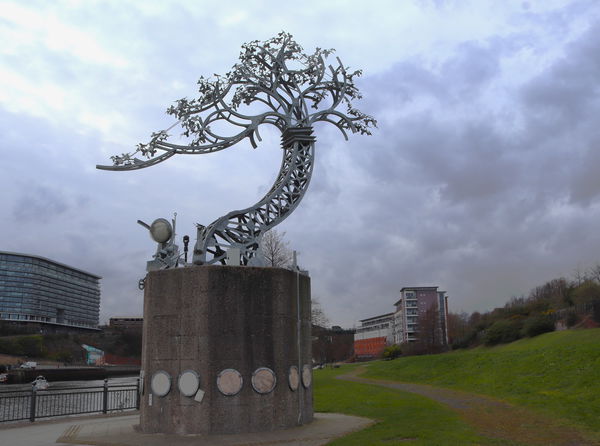 Shadows In Another Light
Art
Sunderland
Tyne And Wear
Artwork of a steel tree that stands at the location of an actual riverside crane.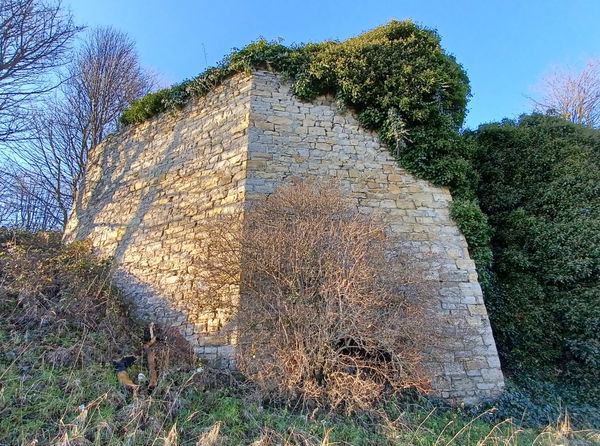 Fulwell Lime Kilns
Lime Kiln
Sunderland
Tyne And Wear
Old lime kilns at Fulwell, now a fancy backdrop for a car showroom.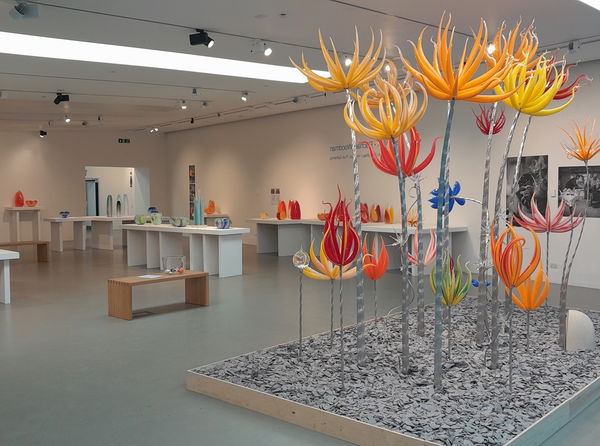 National Glass Center, Sunderland
Museum
Sunderland
Tyne And Wear
A modernist building, especially built for the study, teaching, demonstrating and display of all things glass.
More Bridges
So this bridge wasn't enough and you want more? Don't worry we have you covered.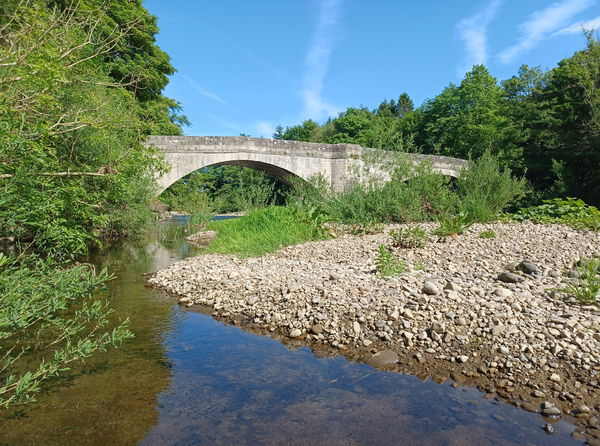 Clemmy Bank Bridge
Bridge
Witton le Wear
County Durham
Pretty little 18th century bridge over the River Wear in Witton Le Wear.
Union Chain Bridge
Bridge
Berwick Upon Tweed
Northumberland
When originally built, the Union Chain Bridge near Berwick Upon Tweed was the longest wrought iron suspension bridge in the world.
Never Miss A Fabulous Place
If you are afraid of missing out on all the fabulous places we post, or just want to be the first to know, then sign up to the Fabulous North.
Each week we will email you all the brand new places that we visit.
Sign Up To Alerts
Find Us On Facebook
We post all our new places daily on our Facebook Groups page, so join the group today and be notified when we add a new place.
Join Our Facebook Group