Curry's Point
Landmark
Whitley Bay
Tyne And Wear
Curry's Point
Landmark In Whitley Bay, Tyne And Wear
A plaque marking the site of a gibbet where Michael Curry was chained for murder.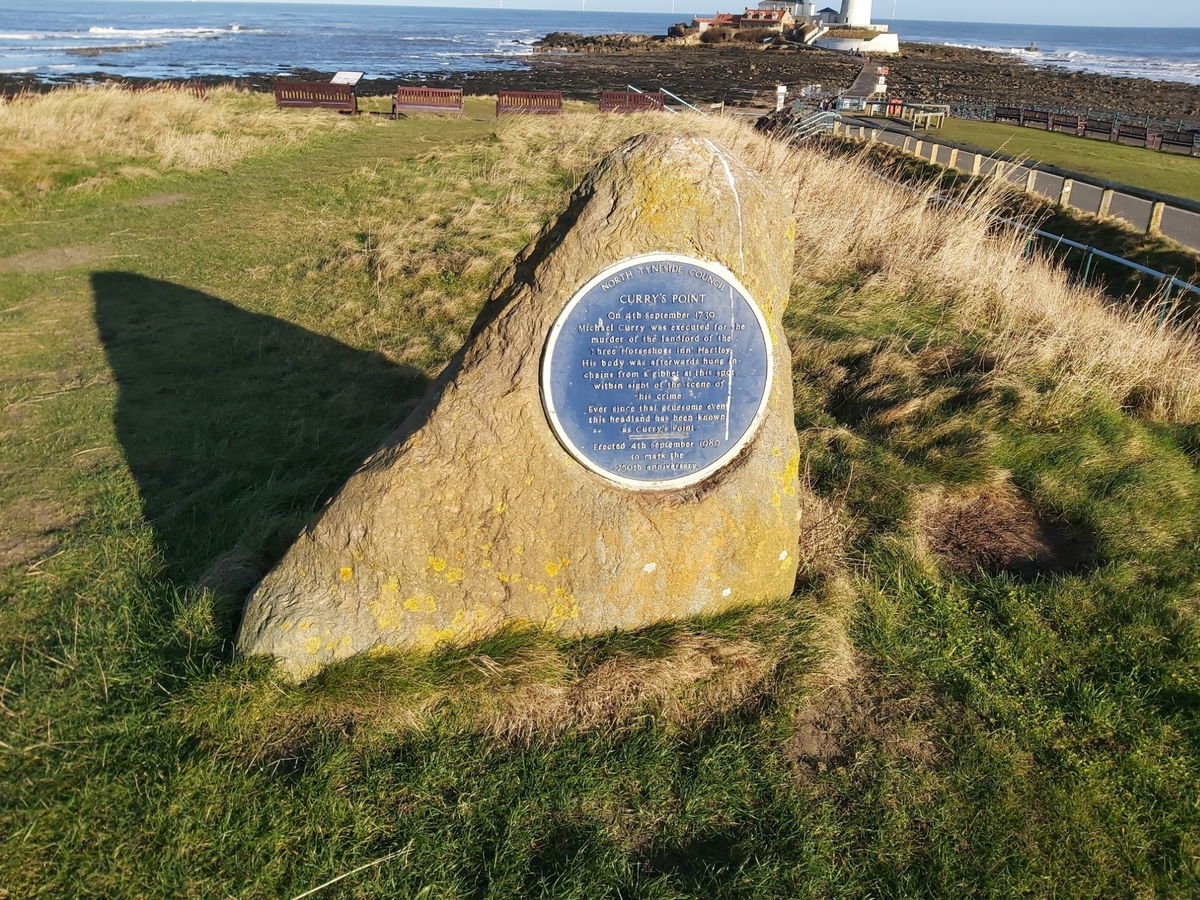 It would be a rare occurrence to find a native to the North East who hasn't visited St Mary's Lighthouse. It's such a prominent feature of our coastline with its tidal causeway, rock pools and a menagerie or birds and seals.
But did you know that there used to be a gibbet nearby?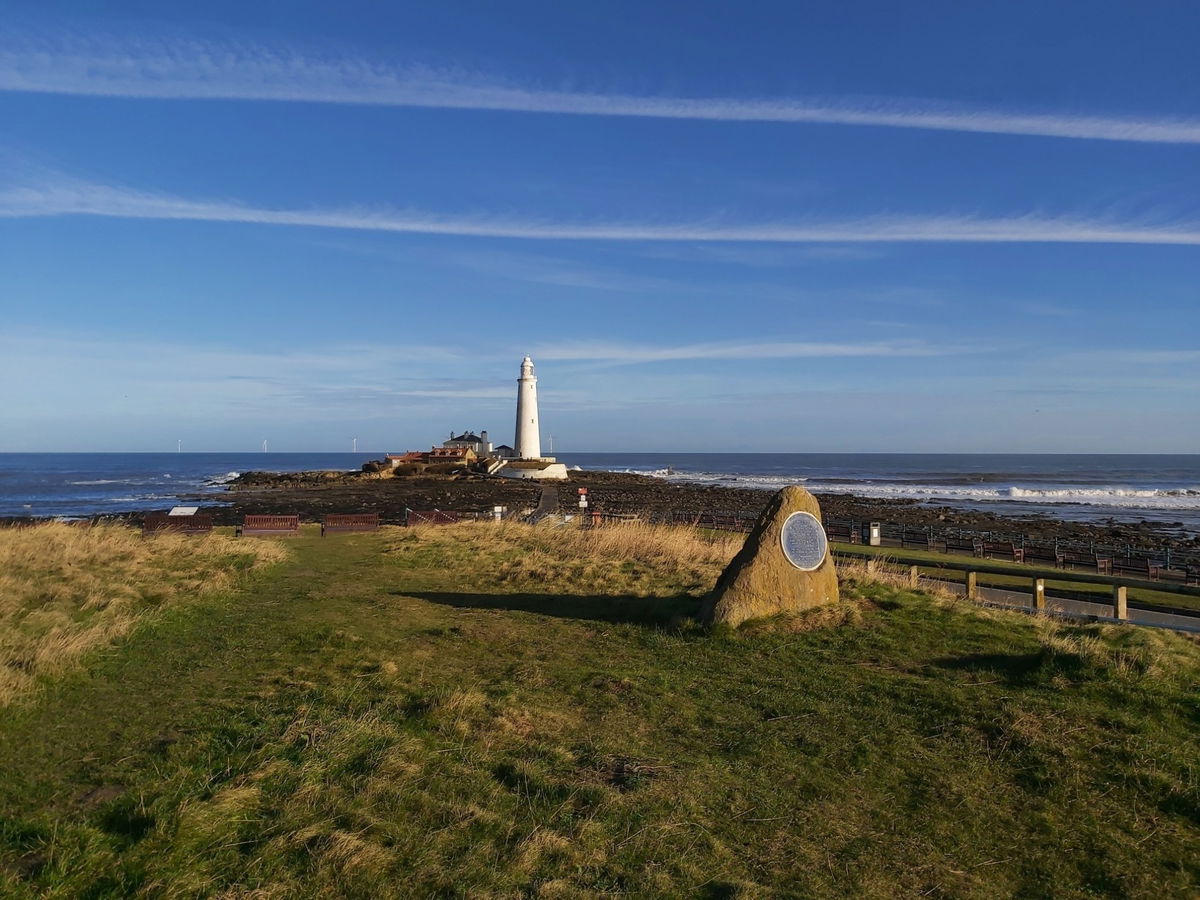 A naughty chap called Michael Curry, who was a local glassworker, must have had a falling out to the landlord of the Three Horseshoes Inn, in Hartley on the 4th September 1739.
Curry was accused of his murder, hanged in Newcastle and true to custom in those days, was hung from a gibbet from this very spot, hence the name Curry's Point.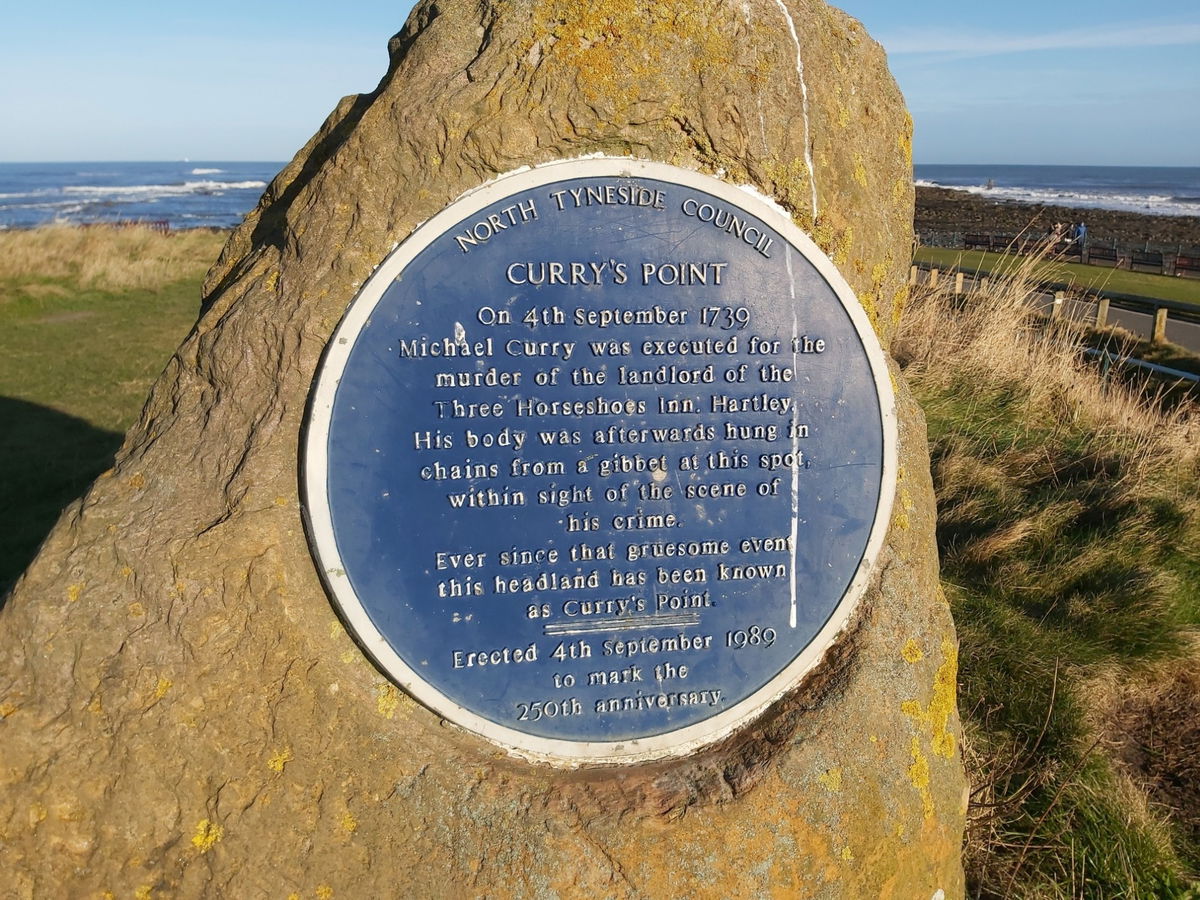 The plaque reads - On 4th September 1739 Michael Curry was executed for the murder of Landlord of the Three Horseshoes Inn, Hartley. His body was afterwards hung in chains from a gibbet at this spot, within sight of the scene of his crime. Ever since that gruesome event this headland has been known as Curry's Point. Erected 4th September 1989 to mark the 250th anniversary..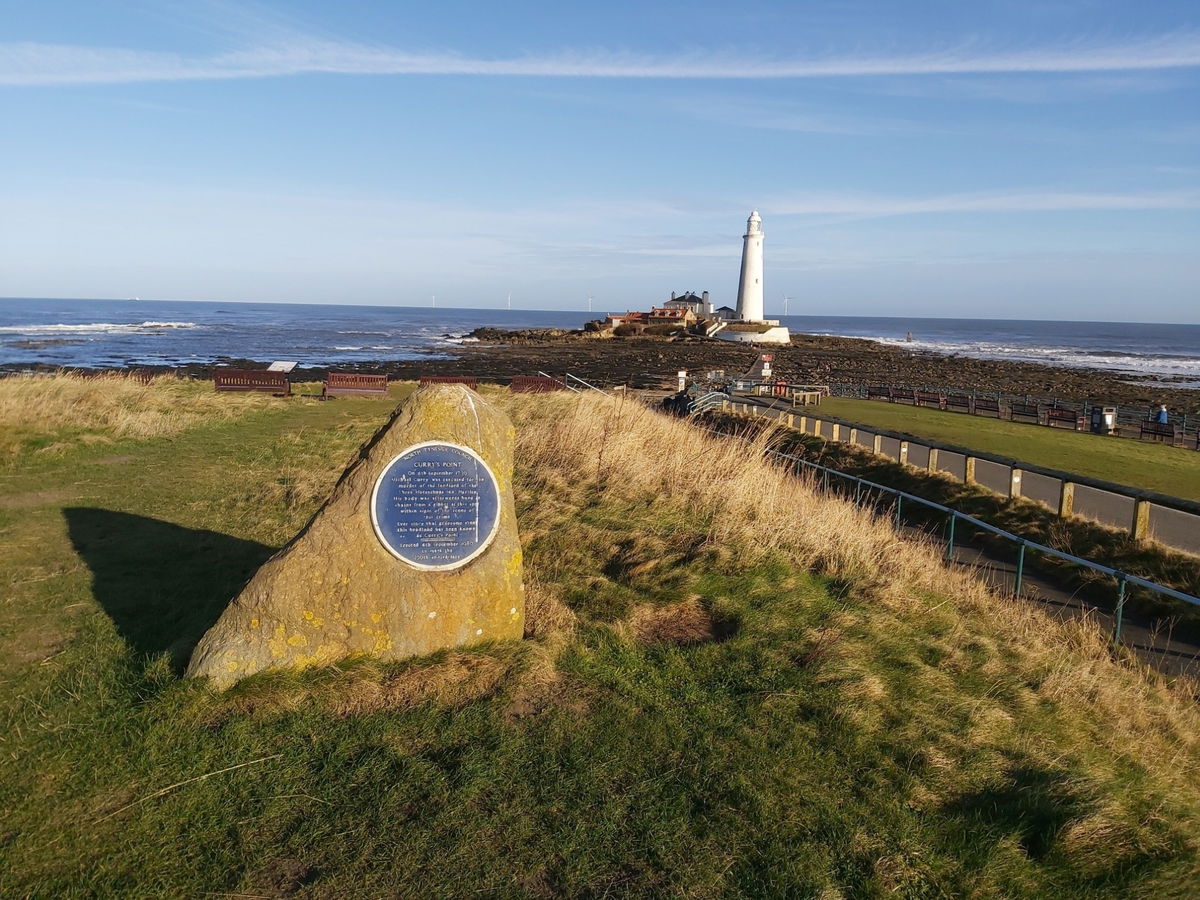 How To Find Curry's Point
Where To Park For Curry's Point?
There is a dedicated car park for St Mary's Lighthouse right next to the plaque.
Contributed by Simon Hawkins
Thanks for checking out this place on the Fabulous North! I do enjoy a wander out in to the countryside trying to find hidden gems that not many people know about. You can't beat a rogue Pele tower up a remote hill or a mysterious stone circle or a stunning waterfall secluded in a forest.
More Places from Simon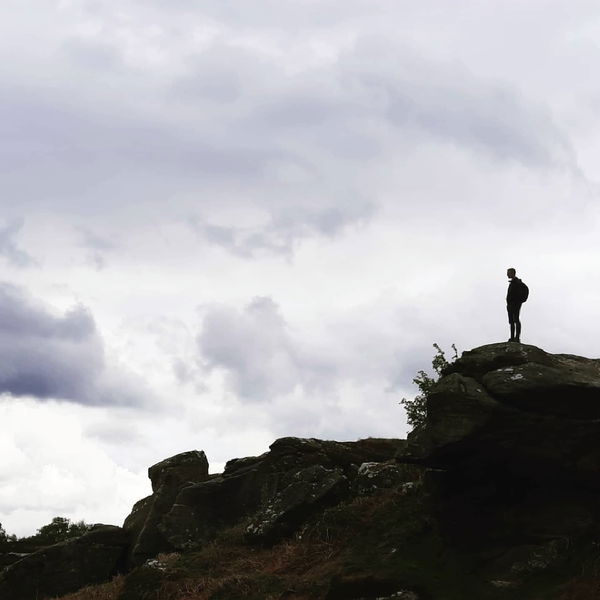 More Places In Whitley Bay
Find more fabulous places in Whitley Bay, Tyne And Wear and if you know of a place we haven't listed, then let us know.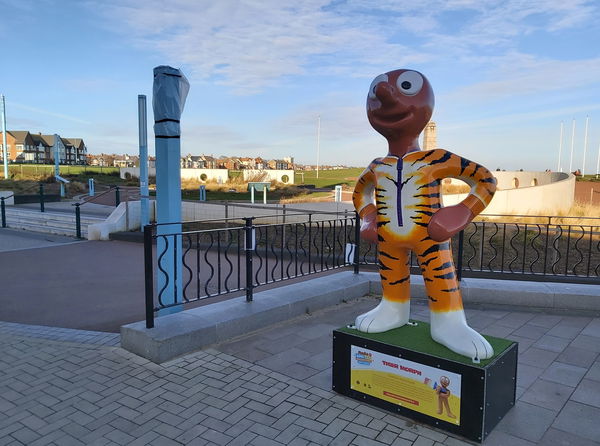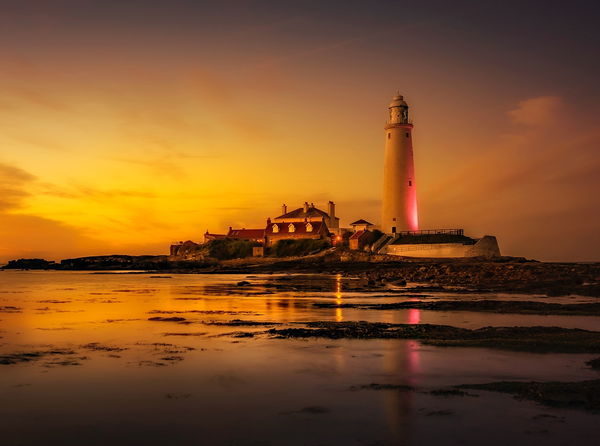 St Mary's Lighthouse
Lighthouse
Whitley Bay
Tyne And Wear
A lighthouse on a small tidal island just north of Whitley Bay. It is linked to the mainland by a short concrete causeway which is submerged at high tide.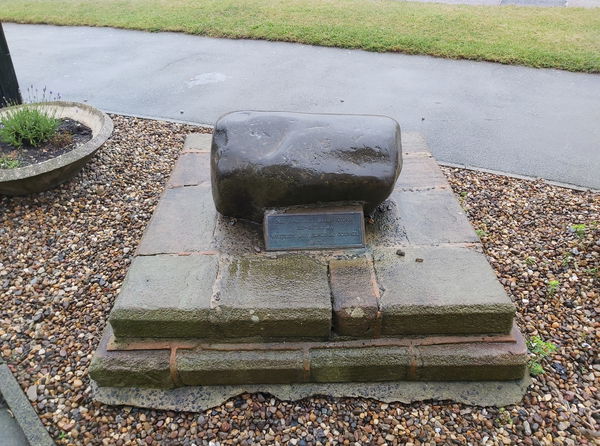 Old Hartley Blue Stone
Standing Stone
Whitley Bay
Tyne And Wear
A blue stone that has links to the Saxons, the black death, vaccinations and strongman feats!
More Landmarks
So this landmark wasn't enough and you want more? Don't worry we have you covered.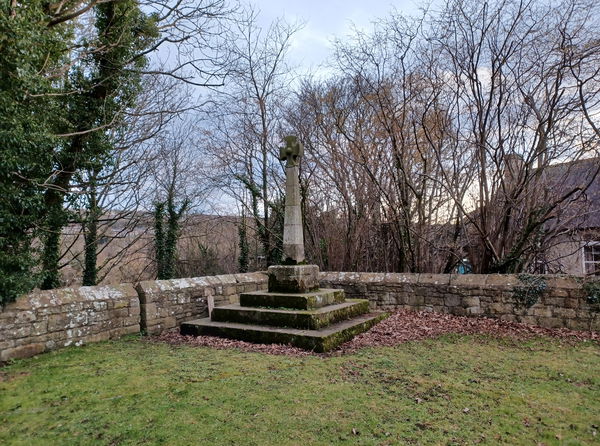 The Goose Fair Cross
Landmark
Ovingham
Northumberland
An 11th century Saxon cross head that marks the focus for the start of the annual Goose Fair in Ovingham.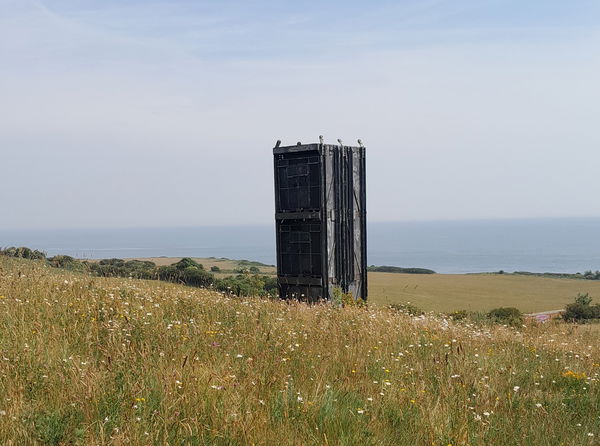 Easington Colliery
Landmark
Peterlee
County Durham
A town with a nature reserve, memorial garden, cemetry and a reconstructed miners pit cage, celebrating the times of mining in Easington Colliery.
Never Miss A Fabulous Place
If you are afraid of misssing out on all the fabulous places we post, or just want to be the first to know, then sign up to the Fabulous North.
Each week we will email you all the brand new places that we visit.
Sign Up To Alerts
Find Us On Facebook
We post all our new places daily on our Facebook Groups page, so join the group today and be notified when we add a new place.
Join Our Facebook Group