St Mary's Lighthouse
Lighthouse
Whitley Bay
Tyne And Wear
St Mary's Lighthouse
Lighthouse In Whitley Bay, Tyne And Wear
A lighthouse on a small tidal island just north of Whitley Bay. It is linked to the mainland by a short concrete causeway which is submerged at high tide.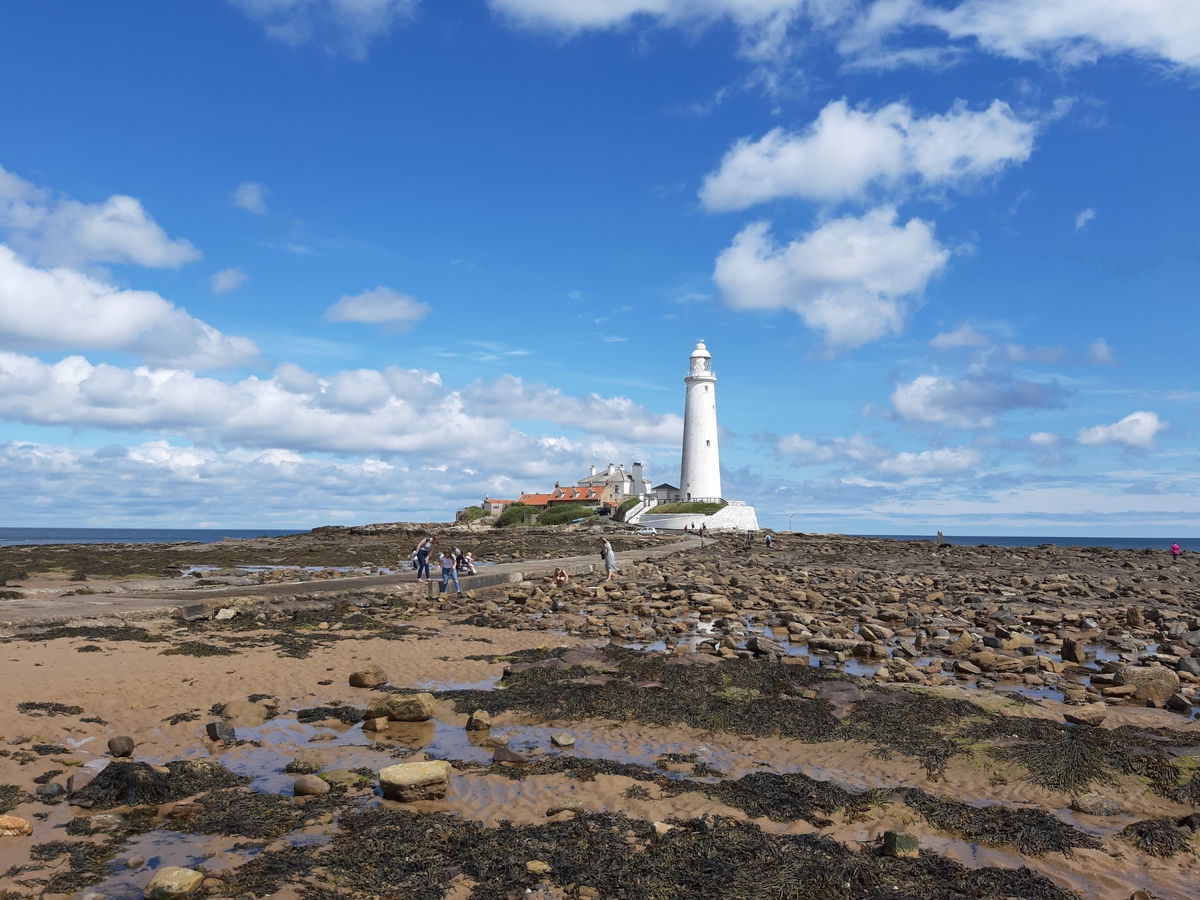 During the medieval period, St Mary's or 'Bait' Island was occupied by a small chapel dedicated to St. Helen, which burned a light in its sanctuary as a warning to mariners. In 1739, following a domestic argument, Michael Curry, a local glassworker at Seaton Sluice, was found guilty of the murder of Robert Shevil, landlord of the Three Horse Shoes Inn at Old Hartley. Curry was later hanged for his crime in Newcastle, and as was customary in those days, his body was displayed on a gibbet on the mainland opposite Bates Island within sight of his crime to become better known as 'Curry's Point'. A blue plaque now marks this spot.
In February 1858, John Ewen, a salmon fisherman from Aberdeen, took out a 12-year lease on the island with the right to build a hut to store his salmon nets and, soon afterwards, he moved his family there and set up as the first resident. In 1861, when the Salmon Fisheries Act became more restrictive, John Ewen supplemented his income by converting his cottage to an inn which he opened in 1861 and named it as The Square and Compass. The inn proved to be very popular, drawing customers from all over the area, but this led to some friction with a local farmer who complained about damage to his fields and rights of access across his land. As a result, a long-term feud broke out and police were involved, claiming that the premises were difficult to supervise and thus objected to the licence.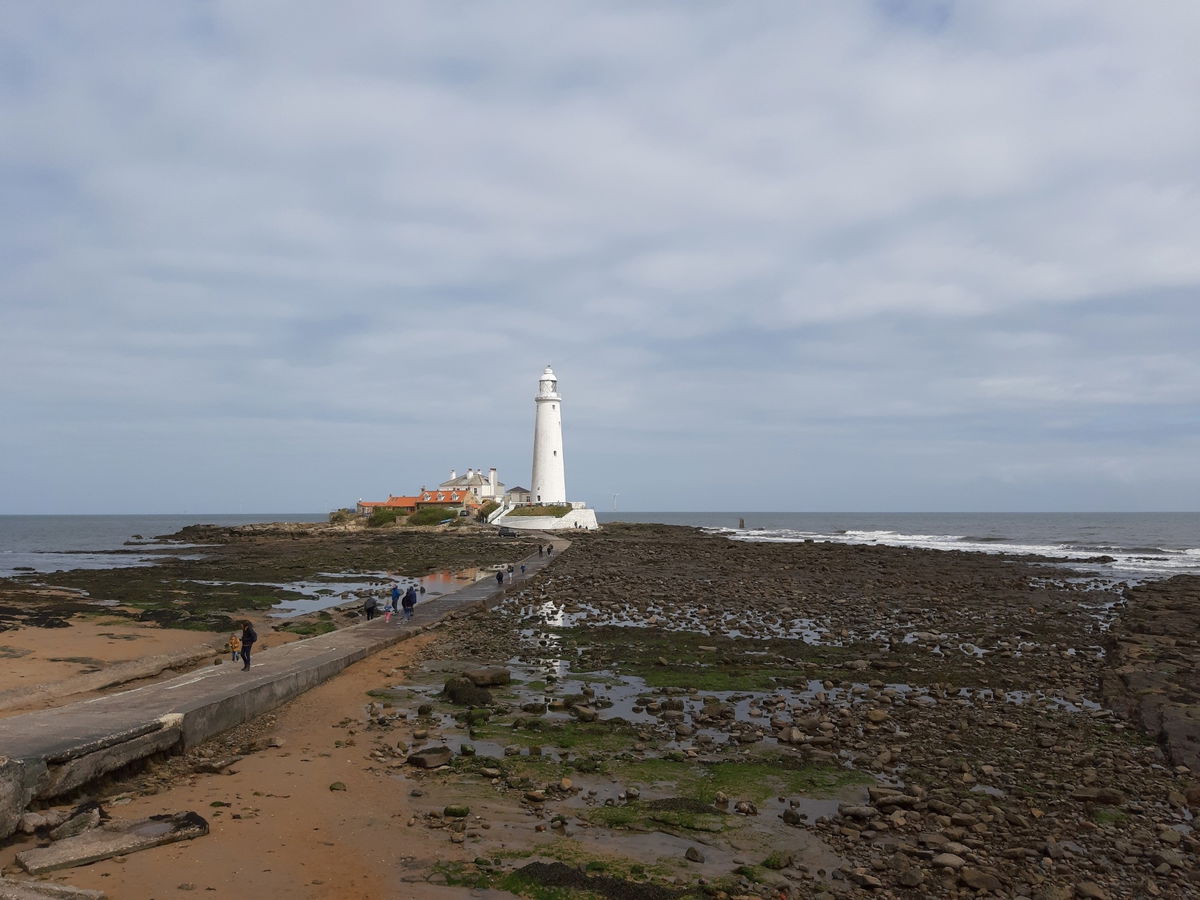 In 1895, Lord Hastings, the owner of the island, stepped in to settle the matter and had Ewen and his family evicted. When they refused to move they had to be forced out by bailiffs and the inn closed. Bait Island has been home to a light for around 1,000 years, but it was not until 1896 that work commenced on the present lighthouse.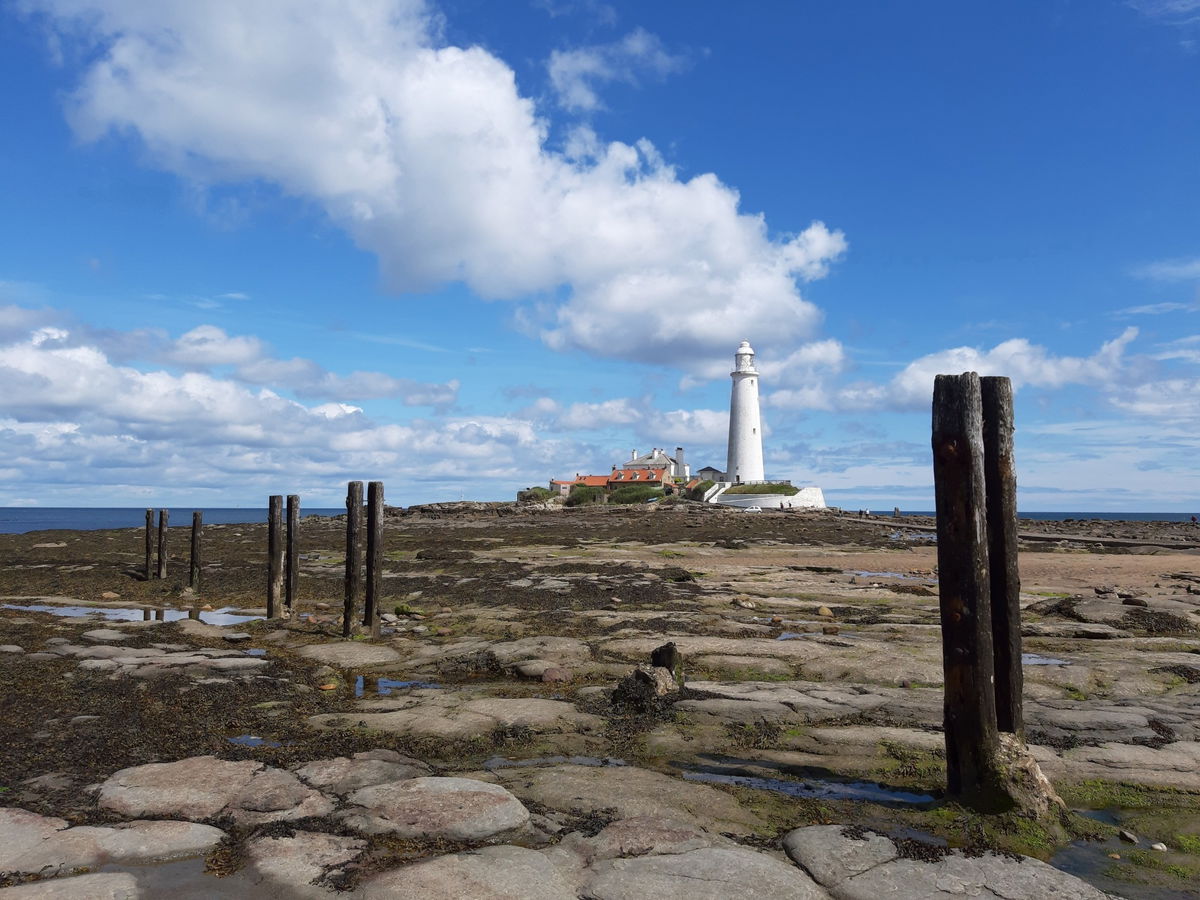 Although there was a lighthouse on the headland at Tynemouth priory, several large ships were wrecked on or near St Mary's Island during the C19; therefore a new lighthouse to replace that at Tynemouth was designed for St Mary's Island by Sir Thomas Matthews C. E., engineer-in-chief to the Trinity House Board. J. L Miller, of Tynemouth, was the builder and Messrs. J. Tweddle and Co., of Newcastle, provided the ironwork used in its construction.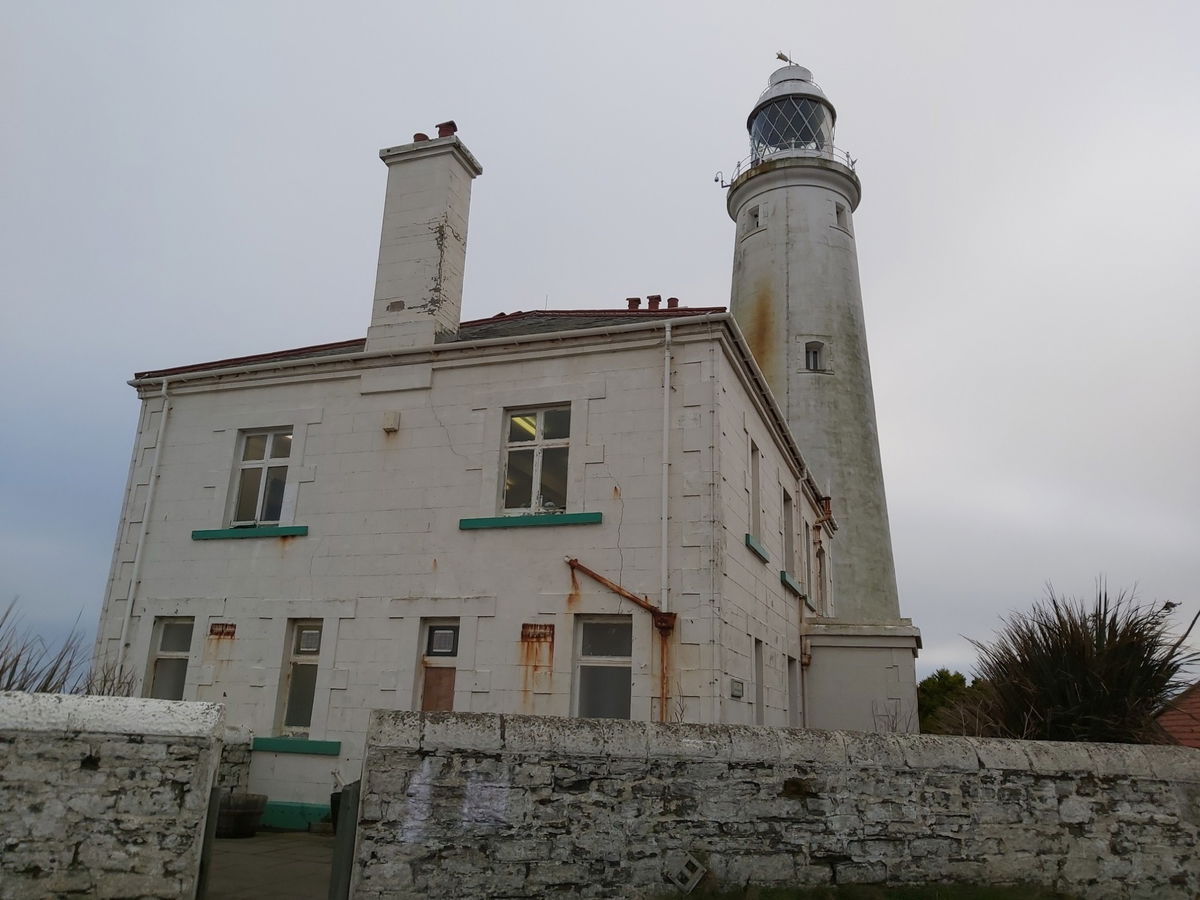 Work began in 1896 and the lighthouse was completed in 1898 at a cost of £8000; the kerosene lamp was first lit on 31 August 1898 by the daughter and niece of the builder at a ceremony which saw a party of dignitaries arrive on the island aboard the Trinity House Yacht 'Irene'. These included Elder Brethren of Trinity House, the Chancellor of the Exchequer and the local M.P. After inspecting the apparatus, they proceeded out to sea in 'Irene' to view the new light, and the evening was rounded off with supper and speeches in John Crisp's adjacent cottage. A large dwelling divided axially to form a pair of lighthouse keepers' cottages, was completed the following year, linked to the lighthouse by a covered walkway.
In 1977, the lighthouse was converted to electricity and the original kerosene lamp was removed to a museum. The lighthouse was decommissioned in 1984, and today, along with the adjacent lighthouse Keepers' Cottage, operates as a museum and visitor centre. In 1984 Trinity House gave the redundant lamp from Withernsea Lighthouse to the museum and, although smaller than the original lamp, it is similar to it in many respects; this lamp was installed in St Mary's Lighthouse in 1988.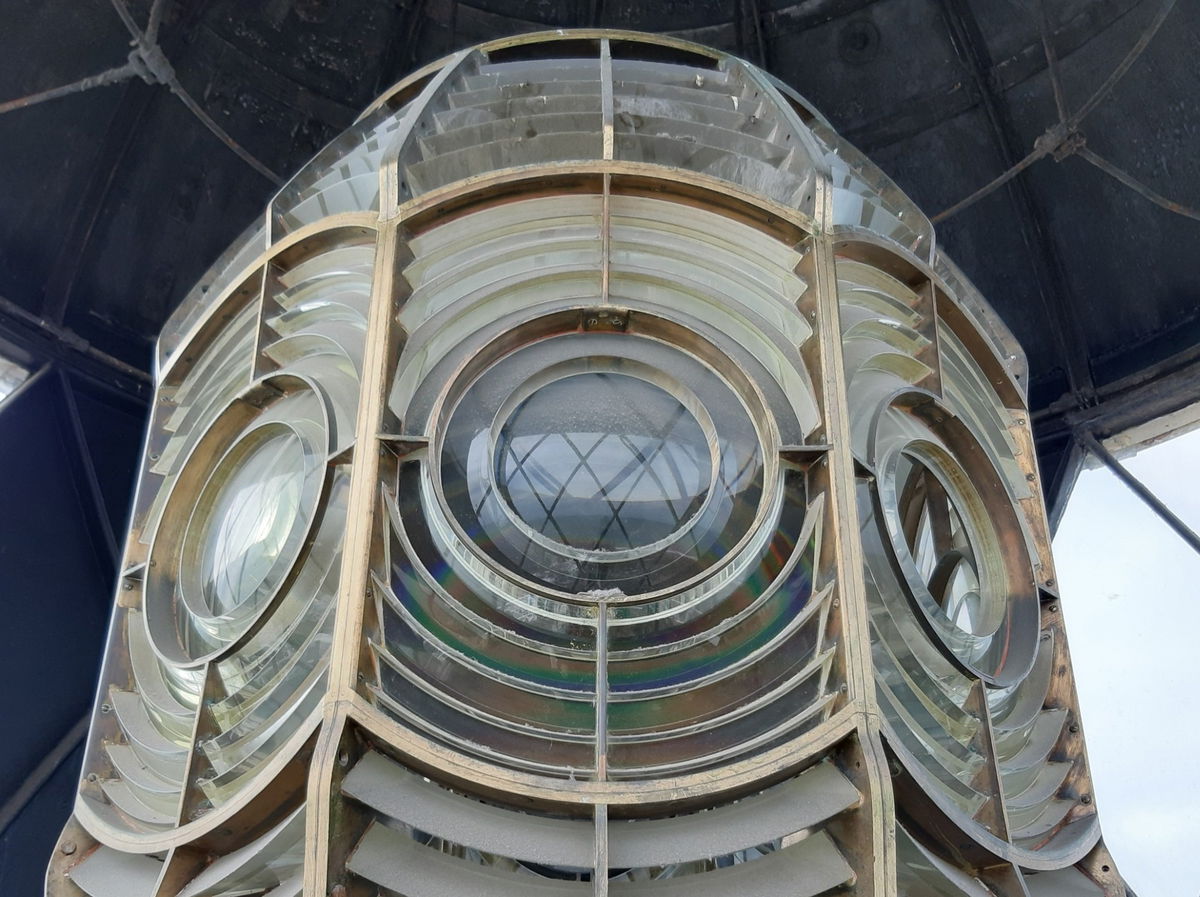 Climb the 137 steps to the top of the Lighthouse for the most spectacular views of the North East coast. If you cannot manage the steps, a video facility allows you to experience the same views, live and in colour, at ground level. Other exhibits explain the history of the Lighthouse and give an insight into the wildlife of St. Mary's Nature Reserve.
The surrounding Nature Reserve contains an area of rockpools, clifftop grassland, a beach and newly created wetland habitats. It's a great place to visit to spot grey seals who often haul out onto the rocks to rest.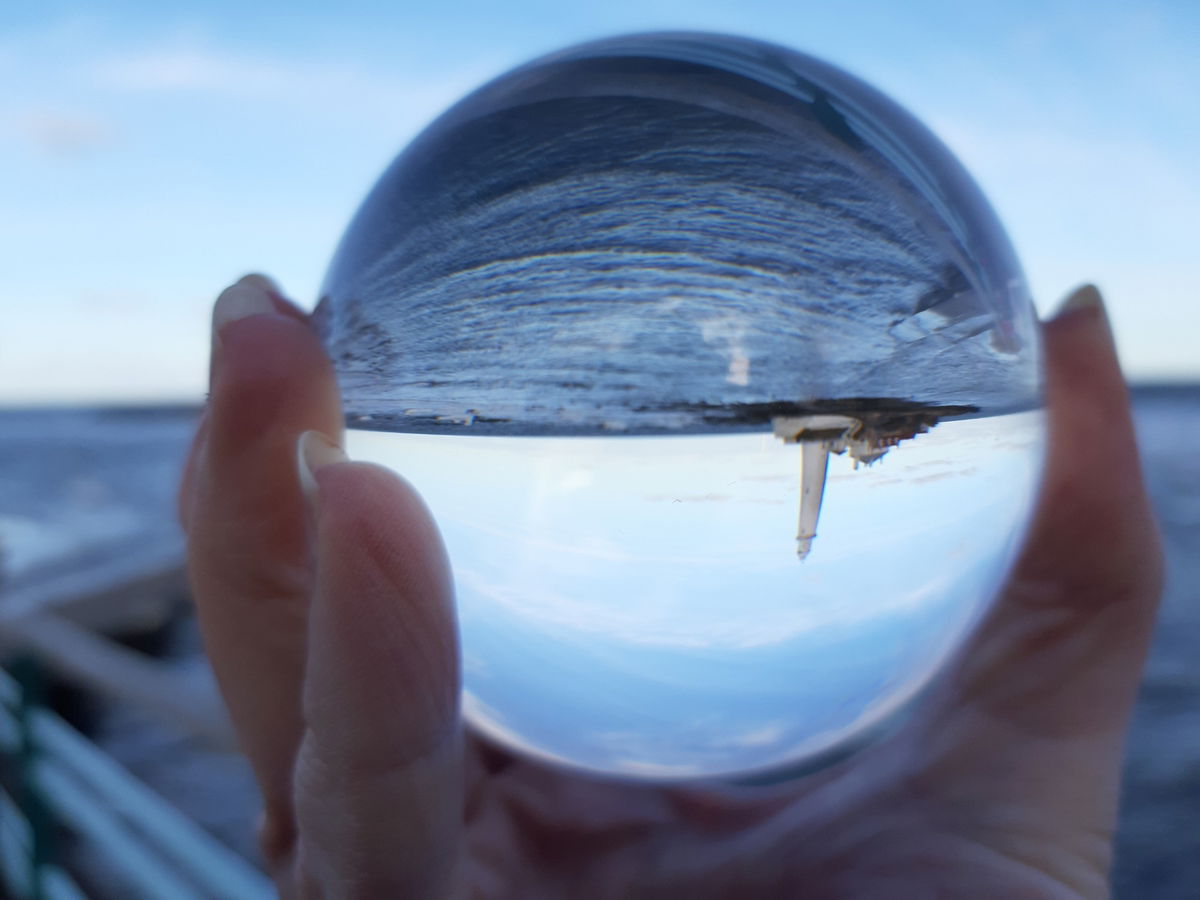 How To Find St Mary's Lighthouse
Contributed by Simon Hawkins
Thanks for checking out this place on the Fabulous North! I do enjoy a wander out in to the countryside trying to find hidden gems that not many people know about. You can't beat a rogue Pele tower up a remote hill or a mysterious stone circle or a stunning waterfall secluded in a forest.
More Places from Simon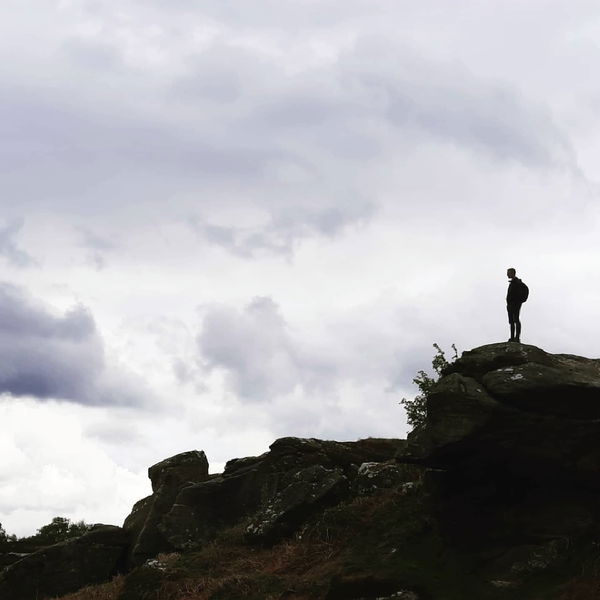 More Places In Whitley Bay
Find more fabulous places in Whitley Bay, Tyne And Wear and if you know of a place we haven't listed, then let us know.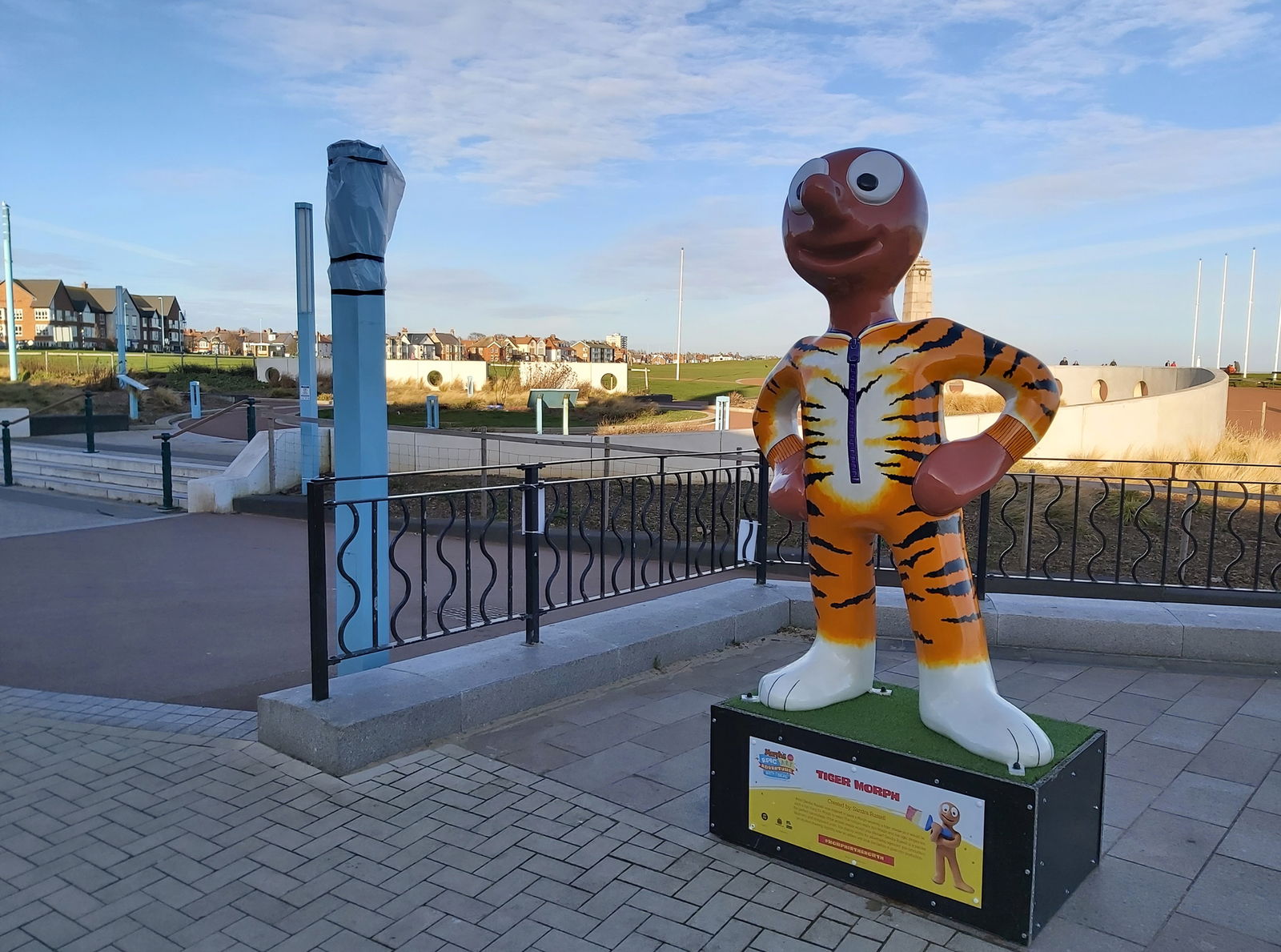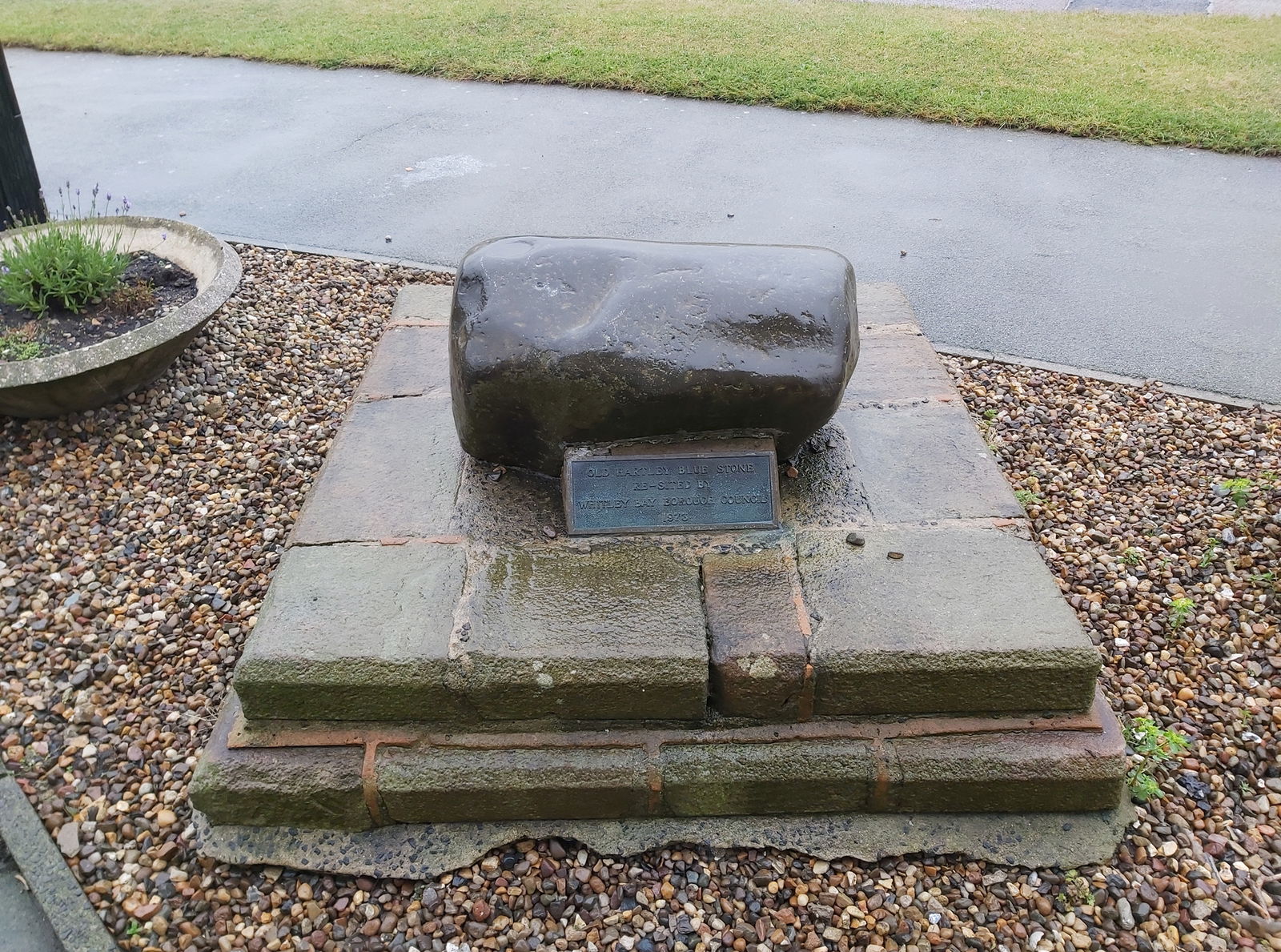 Old Hartley Blue Stone
Standing Stone
Whitley Bay
Tyne And Wear
A blue stone that has links to the Saxons, the black death, vaccinations and strongman feats!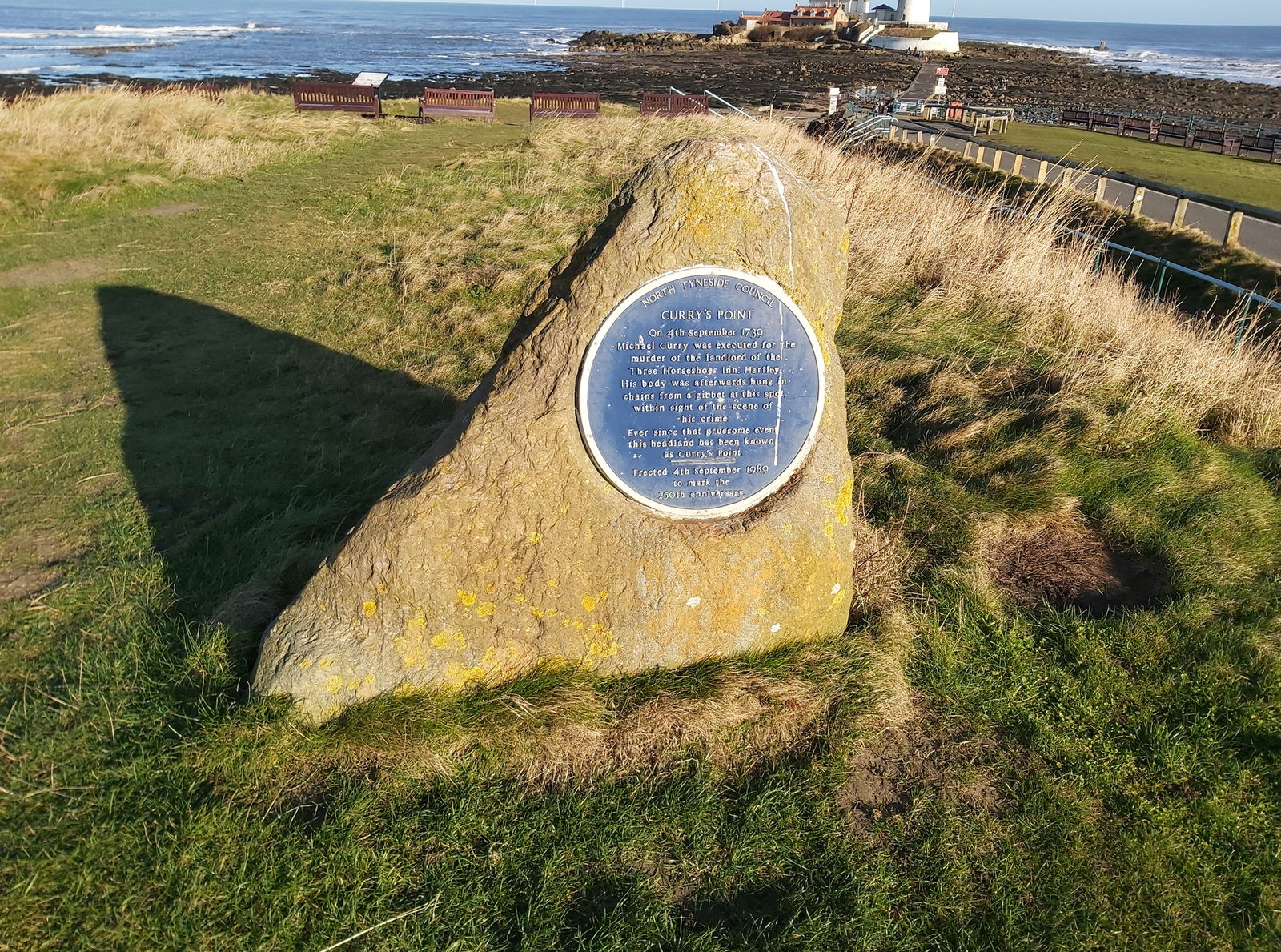 Curry's Point
Landmark
Whitley Bay
Tyne And Wear
A plaque marking the site of a gibbet where Michael Curry was chained for murder.
More Lighthouses
So this lighthouse wasn't enough and you want more? Don't worry we have you covered.
Herd Groyne Lighthouse
Lighthouse
South Shields
Tyne And Wear
A Victorian lighthouse built in 1882, still used for navigational purposes today.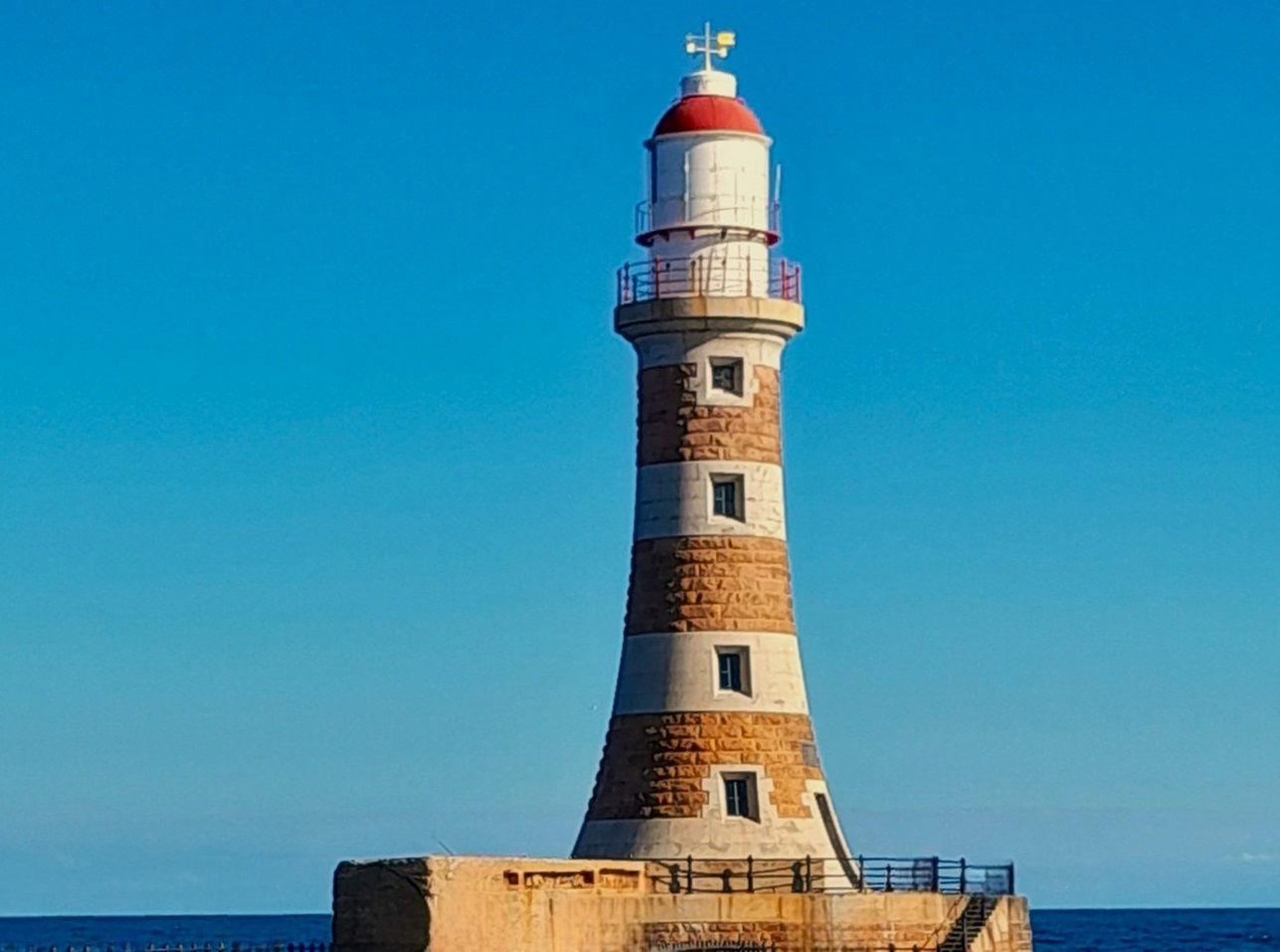 Roker Lighthouse And Pier
Lighthouse
Sunderland
Tyne And Wear
A stunning example of a lighthouse in Sunderland with a parabolic pier.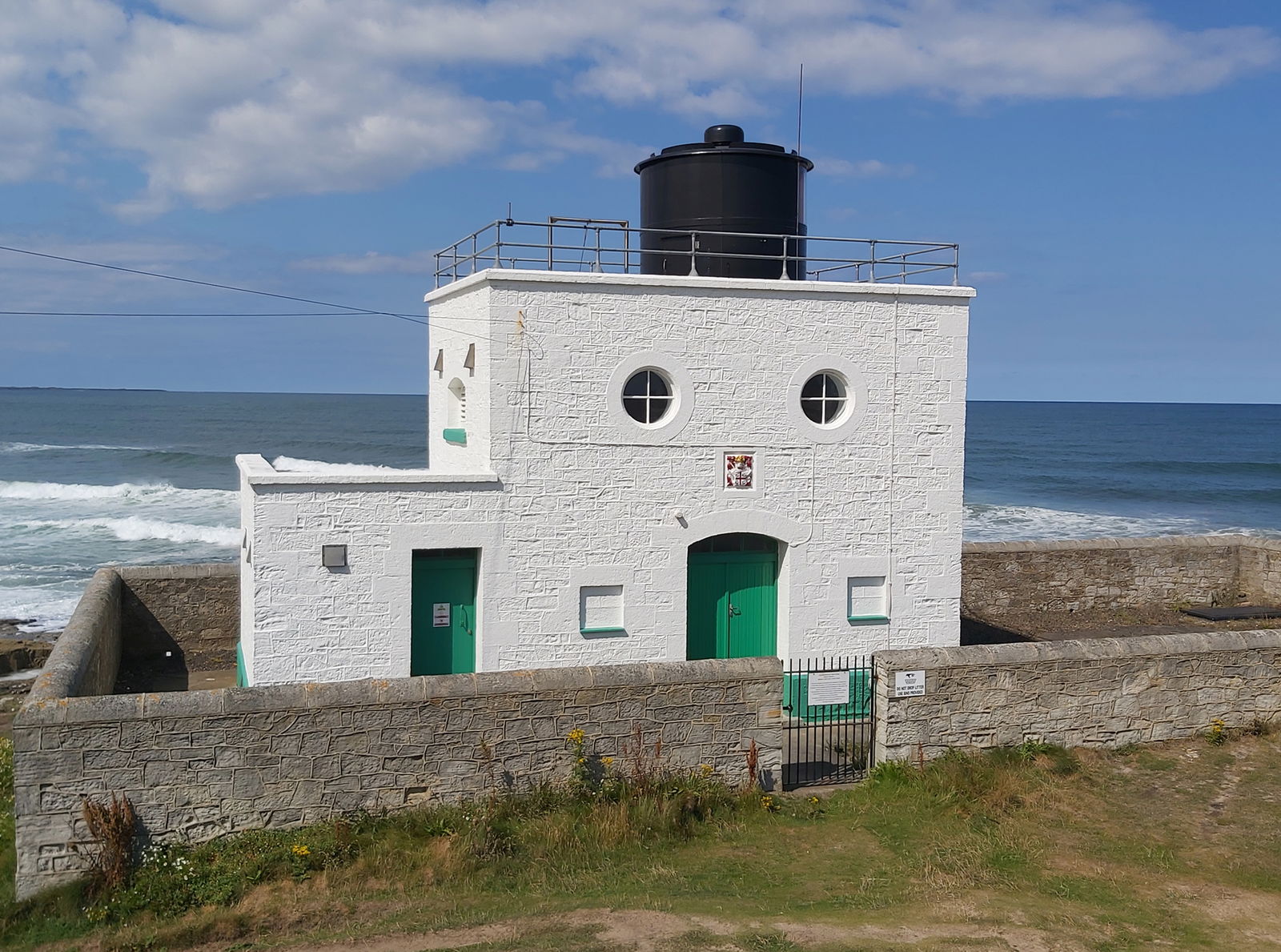 Bamburgh Lighthouse
Lighthouse
Bamburgh
Northumberland
The original 1910 building with the new lantern on its roof.
Find Us On Facebook
We post all our new places daily on our Facebook Groups page, so join the group today and be notified when we add a new place.
Join Our Facebook Group