Durham Mining Museum
Museum
Durham
County Durham
Durham Mining Museum
Museum In Durham, County Durham
A multitude of artifacts, equipment, models, photographs and information on all things mining.
If you wish to indulge in a bit of mining history then the Durham Mining Museum is the place to go. It is not size that counts, it's the information it holds.
Spennymoor Town Hall was chosen to house the Durham Mining Collection as there is much history in the area of mining and ironworks.
The building was finished in 1869 as a Mechanics Institute and later it became a Civic Centre.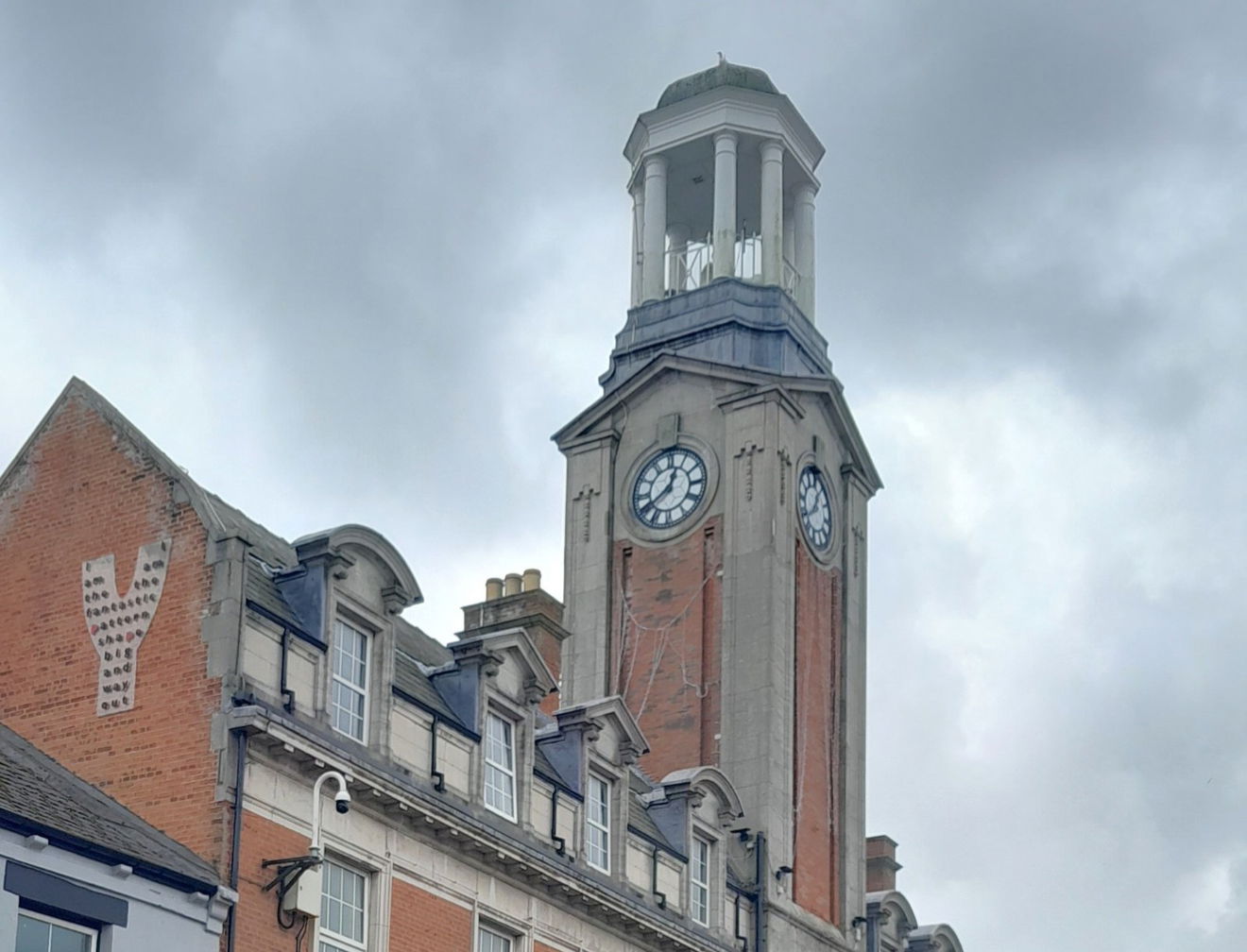 Upstairs the Durham Mining Museum (DMM) hosts two rooms which are a minefield of artifacts, models, equipment, books, and photographs.
It opened in 1998 by enthusiasts who collect and pass on information and knowledge. This museum covers County Durham, Northumberland, Cumberland, Westmorland, and the Ironstone mines of North Yorkshire.
Some of the volunteers even worked down the pits.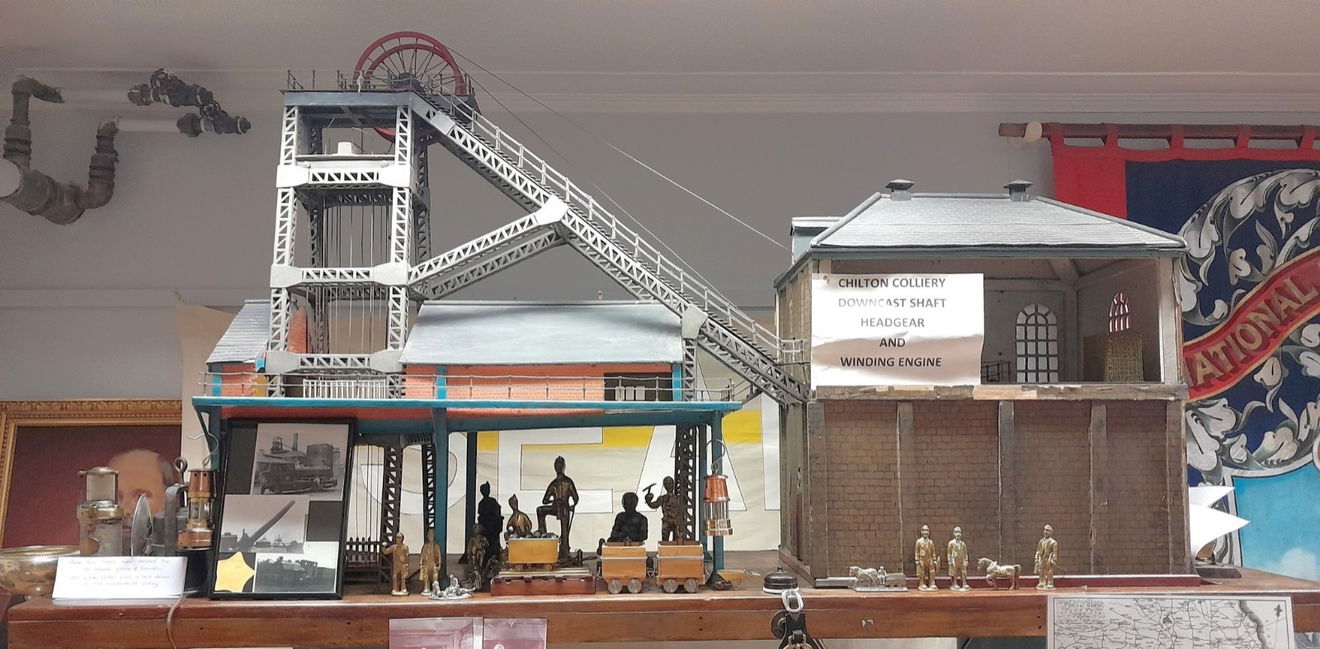 There is an interesting article on canaries (the bird, not the football team) which were used down the pits to detect noxious gases like Carbon Monoxide (CO).
Miners noticed how mice would scamper off at a mere whiff. Mice lived on the pony dung and straw as the pit ponies were kept in the mine. Of course, some mice didn't survive, and seeing dead ones around was another warning.
To humans CO is undetectable, so mice were used as well as canaries for detecting gases. However canaries had better PR due to the male's bright yellow colour and chirpy nature, and their reaction to CO was the best, or to them, the worst.
They were generally used by rescue workers who would use a device like the one in the photo. The birds were phased out in 1986 as more advanced carbon monoxide detectors were introduced.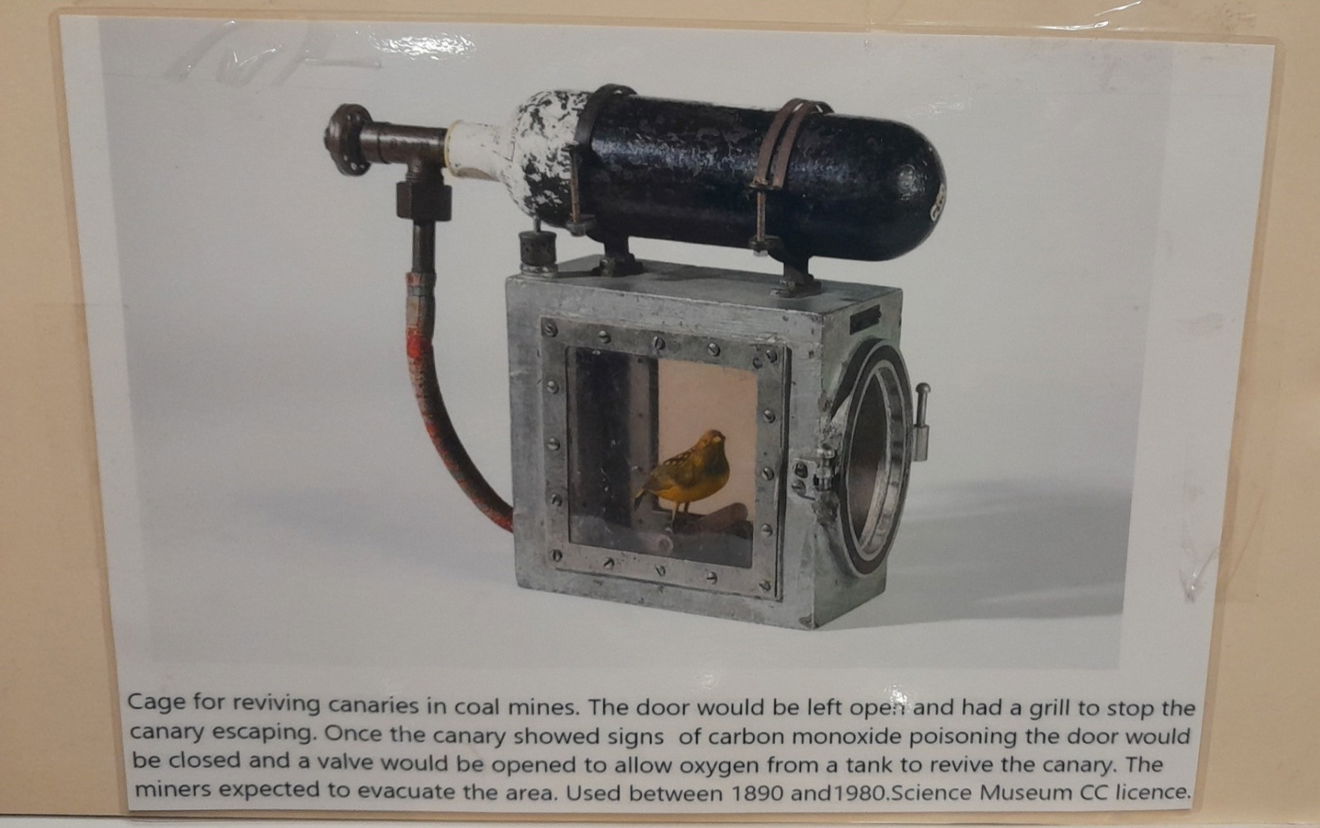 We were given a treat by going downstairs to the simulated mini pit. It was pitch black without our lights, just what the miners had to deal with.
Here is a demonstration by my husband of how sometimes you would have to crawl in a pit. To note, for our comfort, we had carpet to crawl on!
The miners would use a pick to harvest coal from a small seam on the coalface. Then with shovels, they would fill the coal tubs pulled by the pit ponies. This one looked well looked after.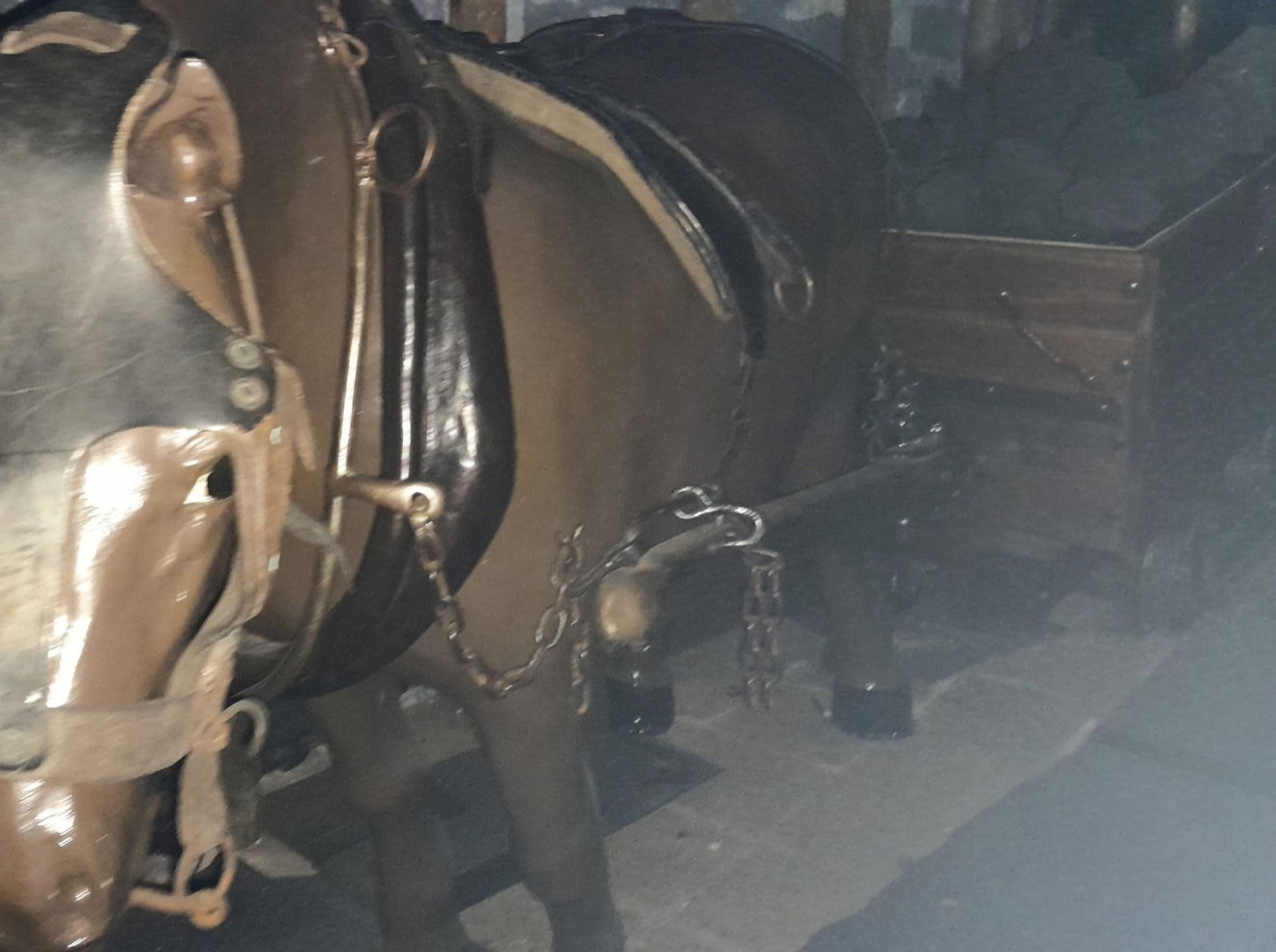 There were over 24,000 men women and children who lost their lives due to mining-related incidents since 1293 in the north of England.
Many lives were saved by the introduction of the safety lamp. Fire Damp is the term given to the noxious gases given off in the mines. 'Damp' comes from the German word 'Dampf' translates to 'vapour'. There was also coal dust in the air and these two could easily explode with a naked light such as candles.
Sir Humphrey Davy's safety lamp was used from 1815. It is a wick lamp with a flame enclosed inside a mesh screen. If there were noxious gases present the flame would burn brighter with a blue tinge. This gave many miners the chance to evacuate the mine.
Can I suggest that these miners' lamps have become sort after 'objet d'art'?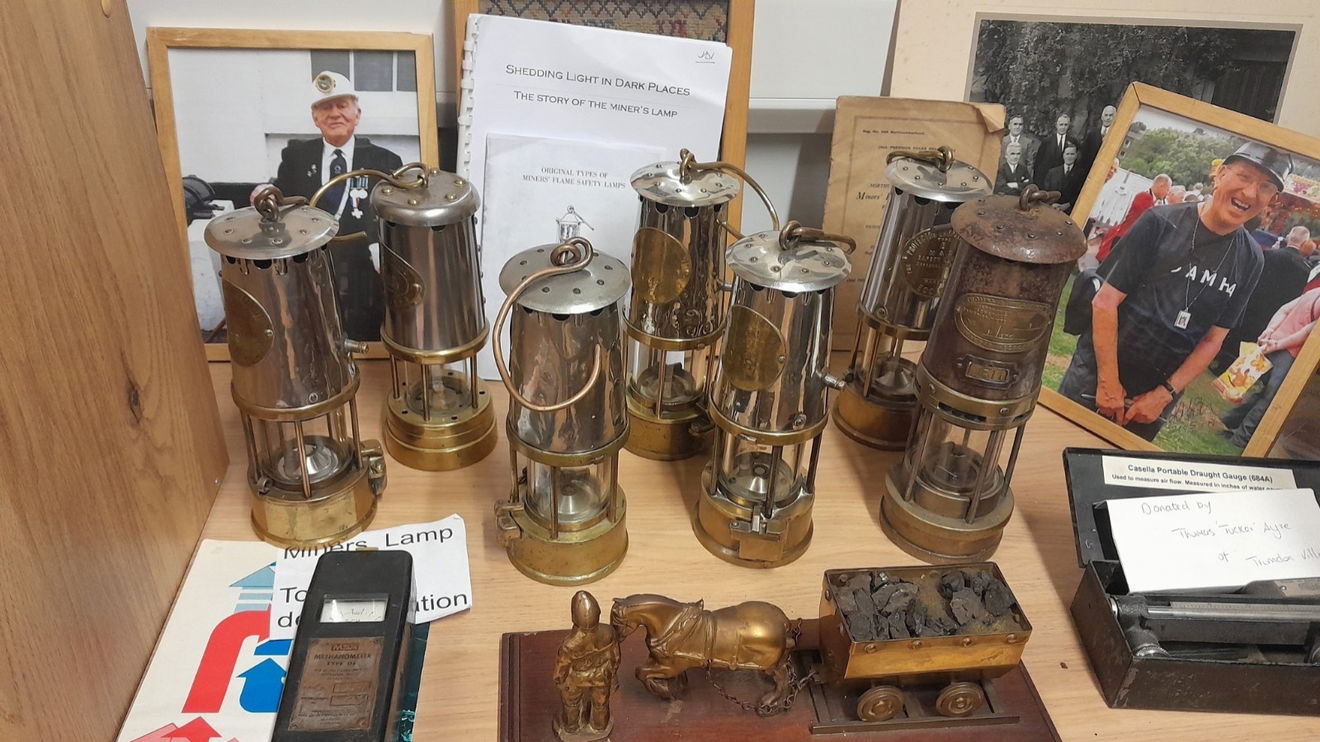 I was pleased to find a booklet on The Easington Pit Disaster as I had researched it in my post about Easington Colliery and it verified many of the statements I had made..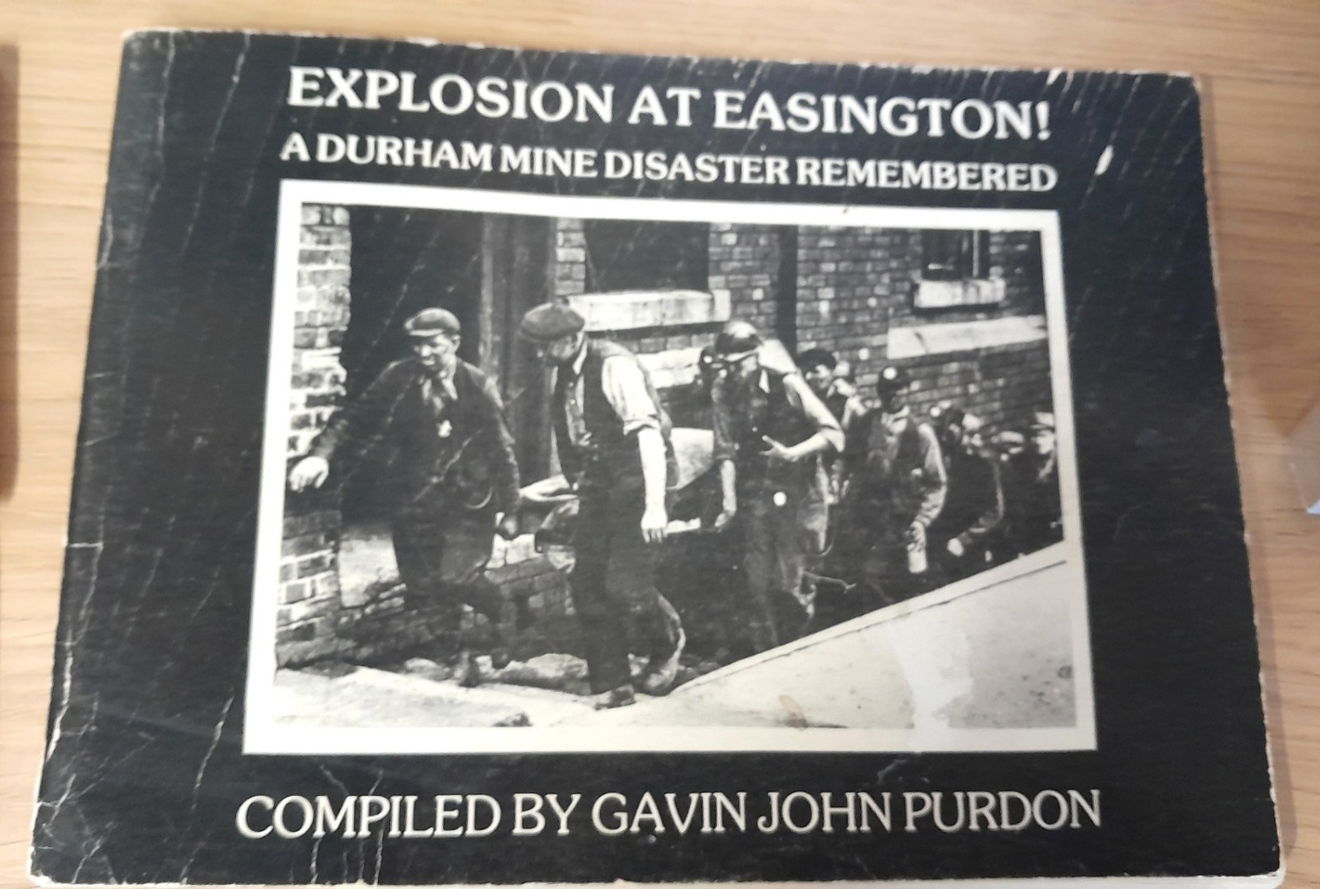 There were several collections of badges, however some would not pass the woke brigade of today.

The DMM website has a wealth and depth of information. It has over 110, 000 pages. If you are looking for something specific, it's a grand place to start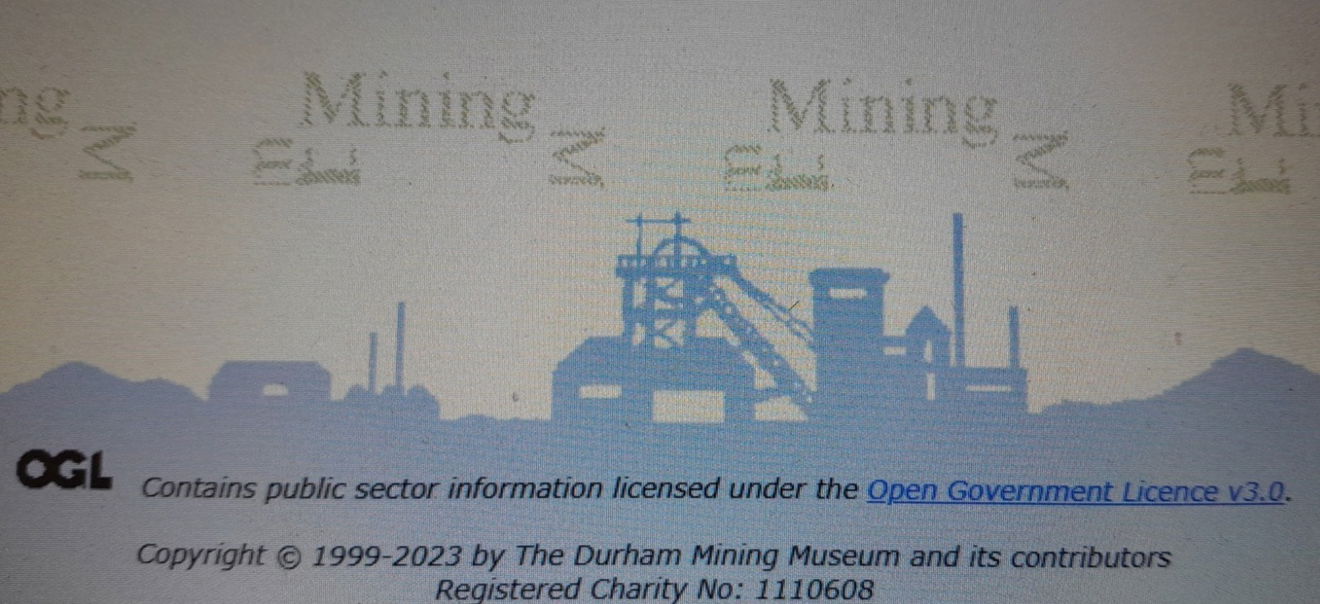 Whilst in the Town Hall, it may interest you that in the same building, the work of mining artist Norman Cornish is on display. Thank goodness it's not another famous Spennymoor person Anne Wood, who with Andrew Davenport created The Teletubbies!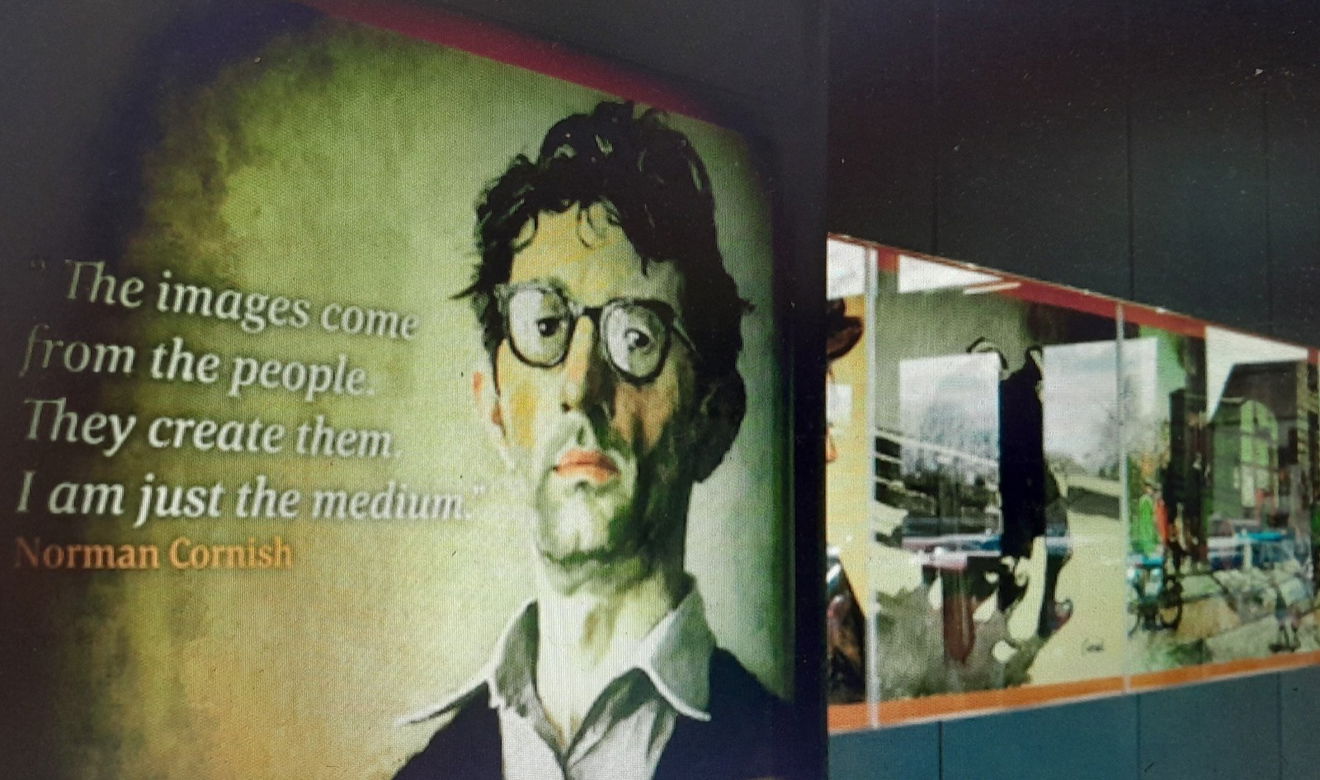 How To Find Durham Mining Museum
Where To Park For Durham Mining Museum?
Show Parking On Google Maps
Lat / Long
54.69851, 54.69851
What three words
Plenty of parking at Silver Street carpark, behind the High street.
Contributed by Rosalind Parker
Thanks for reading through and getting to the end of this post. I enjoy exploring the Fabulous North (Especially as a Southerner residing up North). I like 'snippets' of information, and more so, if they are obscure, amusing or meaningful. The photographs are taken on a mobile phone, without any enhancements.
More Places from Rosalind
More Places In Durham
Find more fabulous places in Durham, County Durham and if you know of a place we haven't listed, then let us know.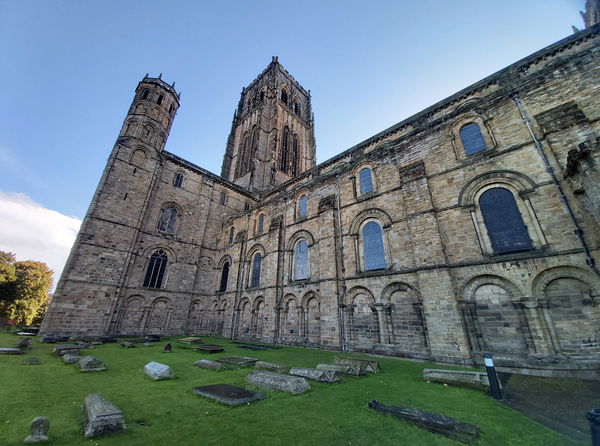 Durham Cathedral
Religious Place
Durham
County Durham
A stunning 900 year old cathedral built on a peninsula formed by the River Wear.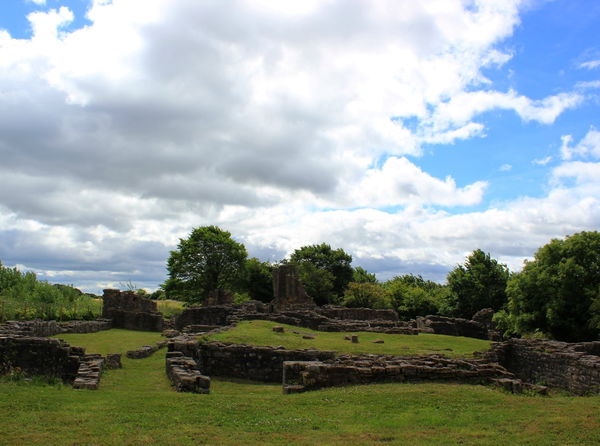 Beaurepaire Priory
Religious Place
Durham
County Durham
A 13th century priory twixt manor house that was a retirement home and also a retreat for the Durham Monks.
The Journey
Art
Durham
County Durham
A bronze sculpture depicting six monks transporting St Cuthbert's coffin in Durham City centre by Fenwick Lawson.
More Museums
So this museum wasn't enough and you want more? Don't worry we have you covered.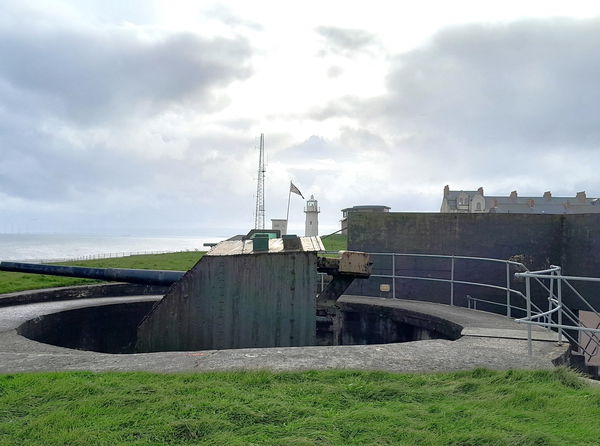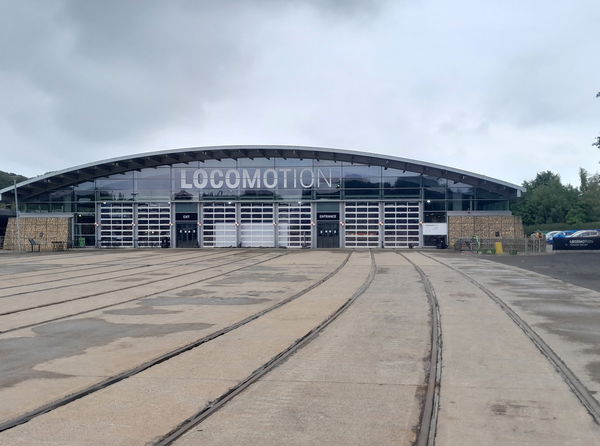 Locomotion
Museum
Bishop Auckland
County Durham
Locomotion in Shildon is a captivating railway museum that showcases the history of locomotives and their impact on transportation.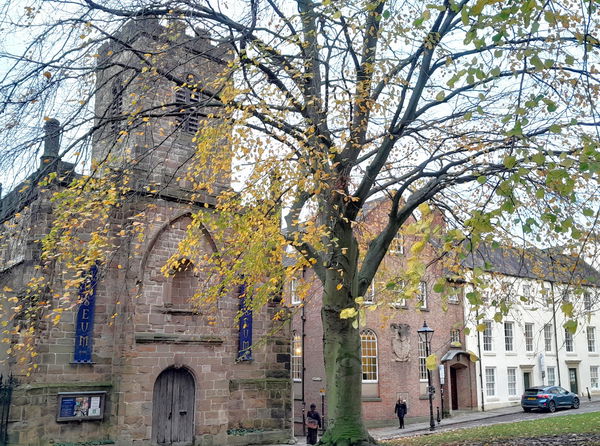 Never Miss A Fabulous Place
If you are afraid of missing out on all the fabulous places we post, or just want to be the first to know, then sign up to the Fabulous North.
Each week we will email you all the brand new places that we visit.
Sign Up To Alerts
Find Us On Facebook
We post all our new places daily on our Facebook Groups page, so join the group today and be notified when we add a new place.
Join Our Facebook Group