Durham Castle
Castle
Durham
County Durham
Durham Castle
Castle In Durham, County Durham
A castle dating back to the Normans in Durham city centre.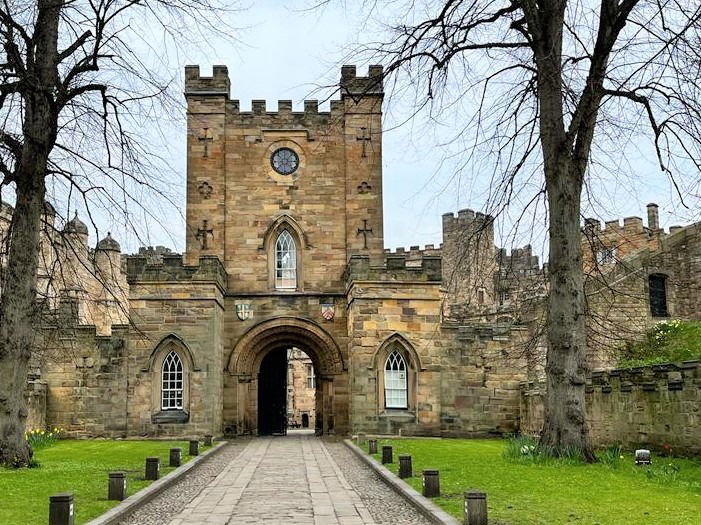 When visiting Durham, it's way too easy to be distracted by the breathtaking Durham Cathedral. However if you turn your back to it, you will be face to face with the fabulous Durham Castle.
Not wishing to saturate you with the full 1000 year history of Durham Castle and send you to the land of nod, instead let us regale you with some potted information and curious facts..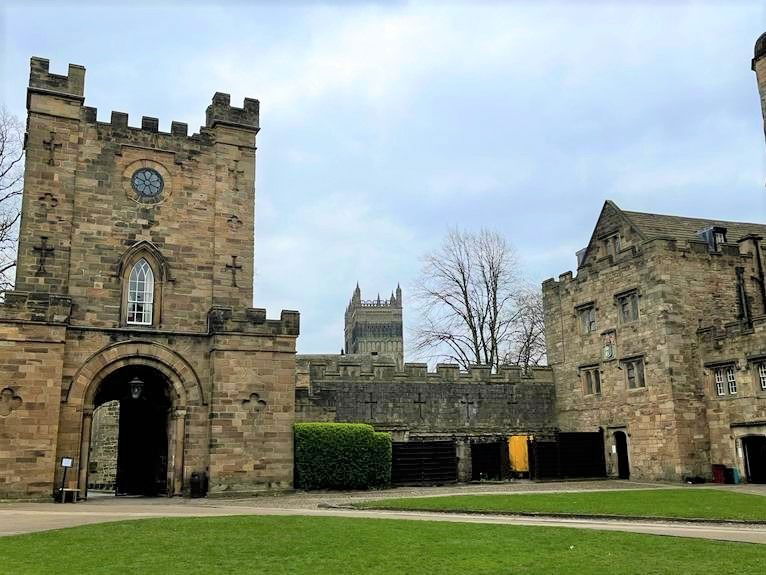 Firstly don't get too excited as there are no dungeons..
The reason for a castle was apparent as there were too many incursions by the Scots. In 1006 King Malcom of Scotland was defeated and after the Durham women had washed their faces and combed their hair, the dead soldiers' heads were displayed around the city.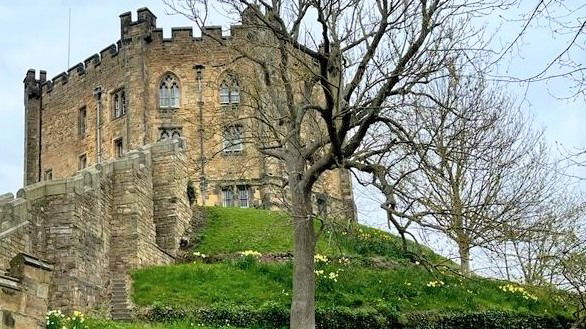 Founded by William the Conqueror the building of the castle started in the 11th century. In 1069 The Harrying of the North caused over 100,000 deaths of Northumbrians who preferred the Anglo Saxon way of life and not the new Norman way.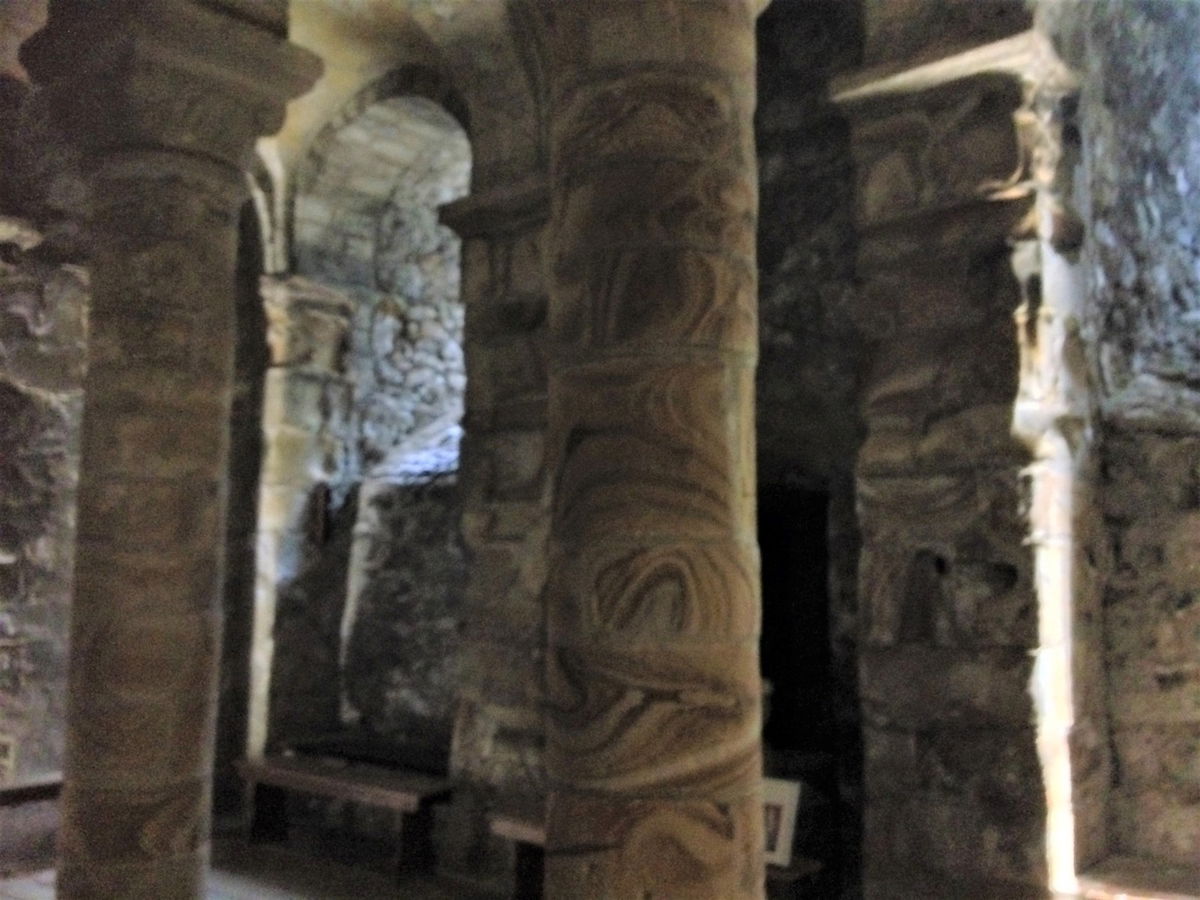 There is a Norman Chapel, which is remarkably Saxon-like. It is quite dark and if you look very carefully you can see carvings of animals and a mermaid. During the 2nd World War the RAF used the chapel as a look out post, which I don't quite understand as the windows are not easy to see out of.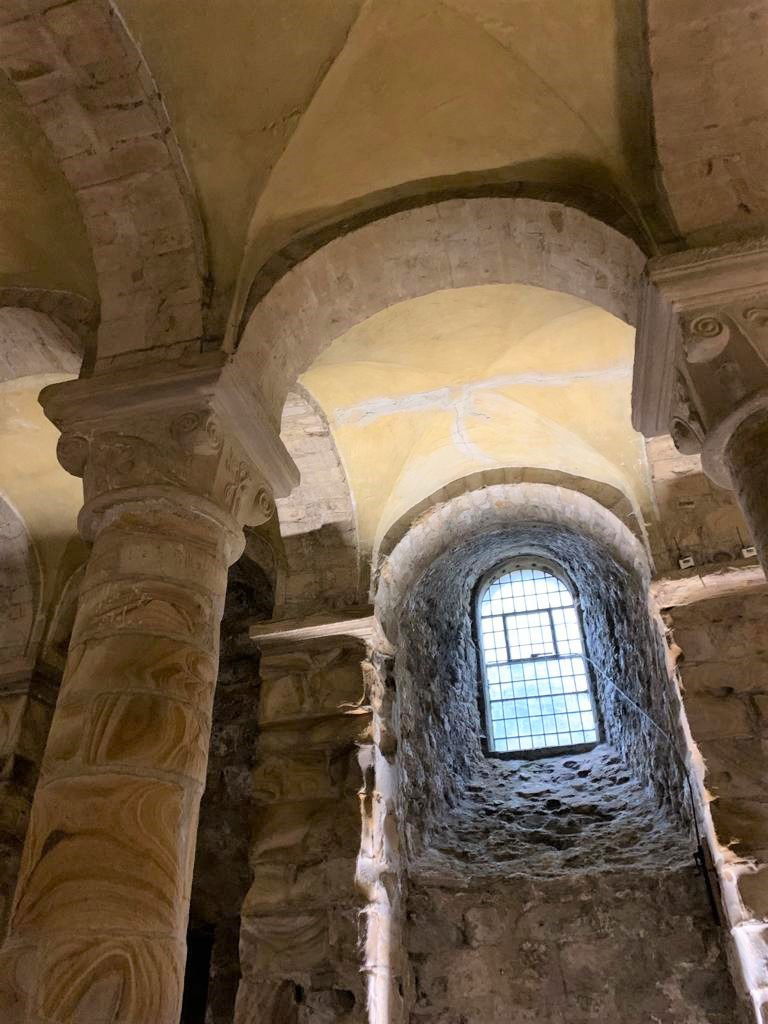 The Prince Bishops (That's a separate history lesson) resided at the castle for a couple of centuries and added and modified the site to suit themselves.
The Great Hall was an addition in the early 14th century under Bishop Bek, most likely for the royal visit of Edward I. Rumour has it a throne was placed either end of the hall. To this day it is still used for entertaining and serving meals, of which grace is observed.
Here is an amusing quote from professor Peter Rhodes (Credit to Ambrose Thurman)
'The source of this grace is unknown, but that it is not the same as any of the Oxbridge graces. The spacing of the Latin gives an indication of where pauses should be. It should be read with either ecclesiastical pronunciation, or academic, but not a mixture of both; and the acoustics of the hall are difficult, but readers should try to project their voices so as to be loud but not belligerent!'
There should be an enthusiastic Amen by all in attendance at the end.
Here is another fun fact. It is the only Norman keep in England never to have been breached..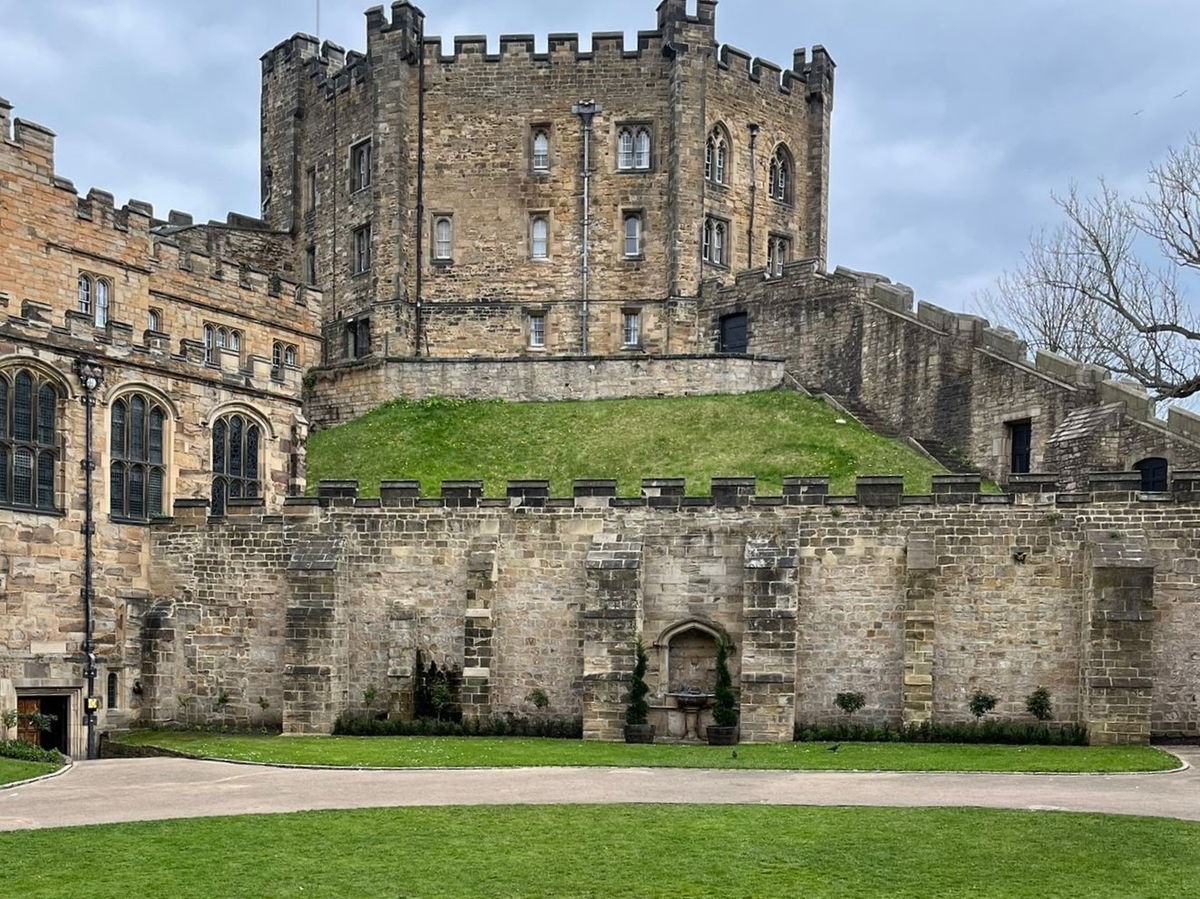 The castle was given to Durham University in 1832 by the Bishop of Durham, William Van Mildert. The Tunstall Chapel is newer and had the stained glass window replaced after a run away lawnmower smashed it. My resource didn't say if this was inside or outside! Some rooms still have the same use, for example the chapels, kitchen and great hall for meals.
The black staircase was quite a feature of its time, made in the 17th century from dark oak wood and nearly 60 feet high.
It was originally a 'flying staircase' which meant that its support was horizontal. This was a misjudgement and soon the stairs leaned (so do not adjust your eyes). Vertical wooden posts were required to remedy this and it was also decorated with pineapple carvings to give an air of opulence and exoticness.
The Norman Keep is probably the very area you want to visit, however this is now student accommodation and off limits. (Possibly due to many smelly socks!)
Unless you are studying, the castle is only accessible by worthwhile guided tours where you are met at the castle gate and escorted around. See the Durham Castle website for more information.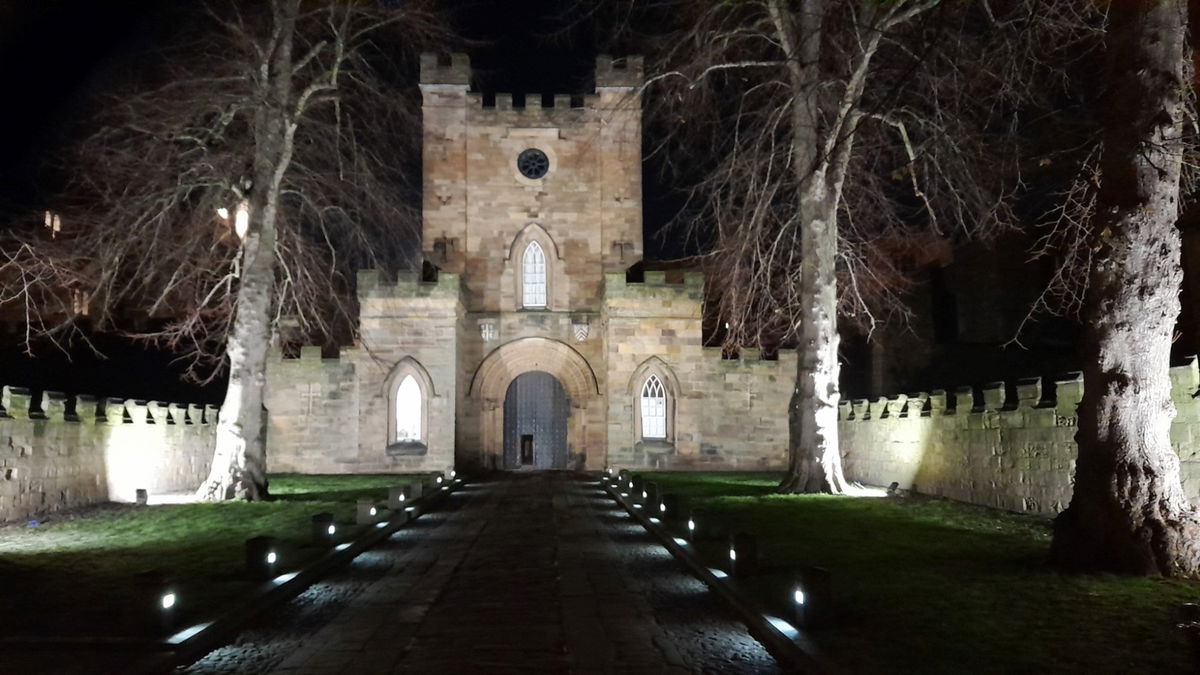 How To Find Durham Castle
Where To Park For Durham Castle?
Show Parking On Google Maps
Lat / Long
54.774674, 54.774674
What three words
There is no parking outside the castle. Expect to walk uphill!
Contributed by Rosalind Parker
Thanks for reading through and getting to the end of this post. I enjoy exploring the Fabulous North (Especially as a Southerner residing up North). I like 'snippets' of information, and more so, if they are obscure, amusing or meaningful. The photographs are taken on a mobile phone, without any enhancements.
More Places from Rosalind
More Places In Durham
Find more fabulous places in Durham, County Durham and if you know of a place we haven't listed, then let us know.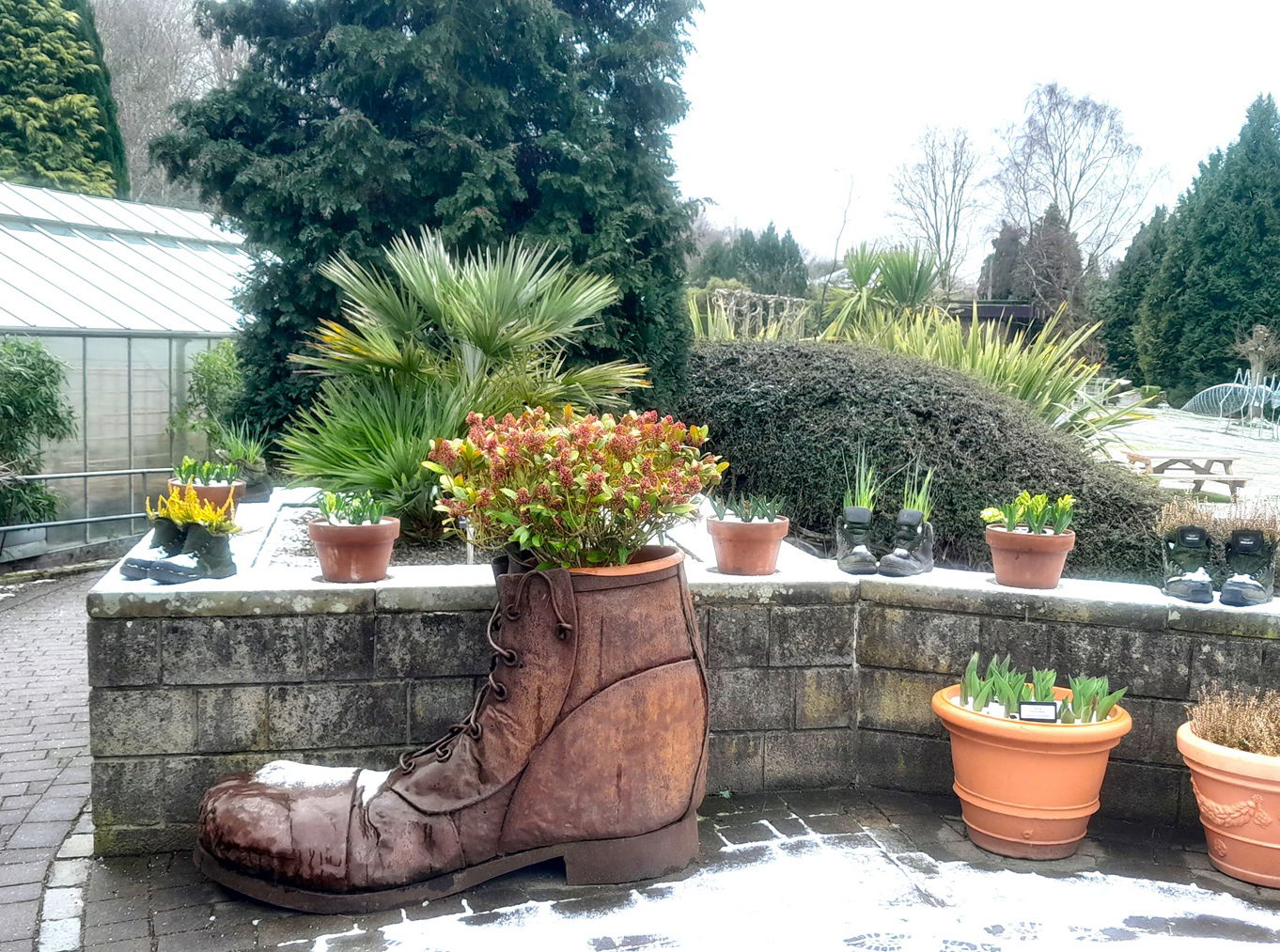 Botanic Gardens Durham
Landscape
Durham
County Durham
25 acres of plants from five continents. Also eye-catching art installations such as boots, bugs, and fungi.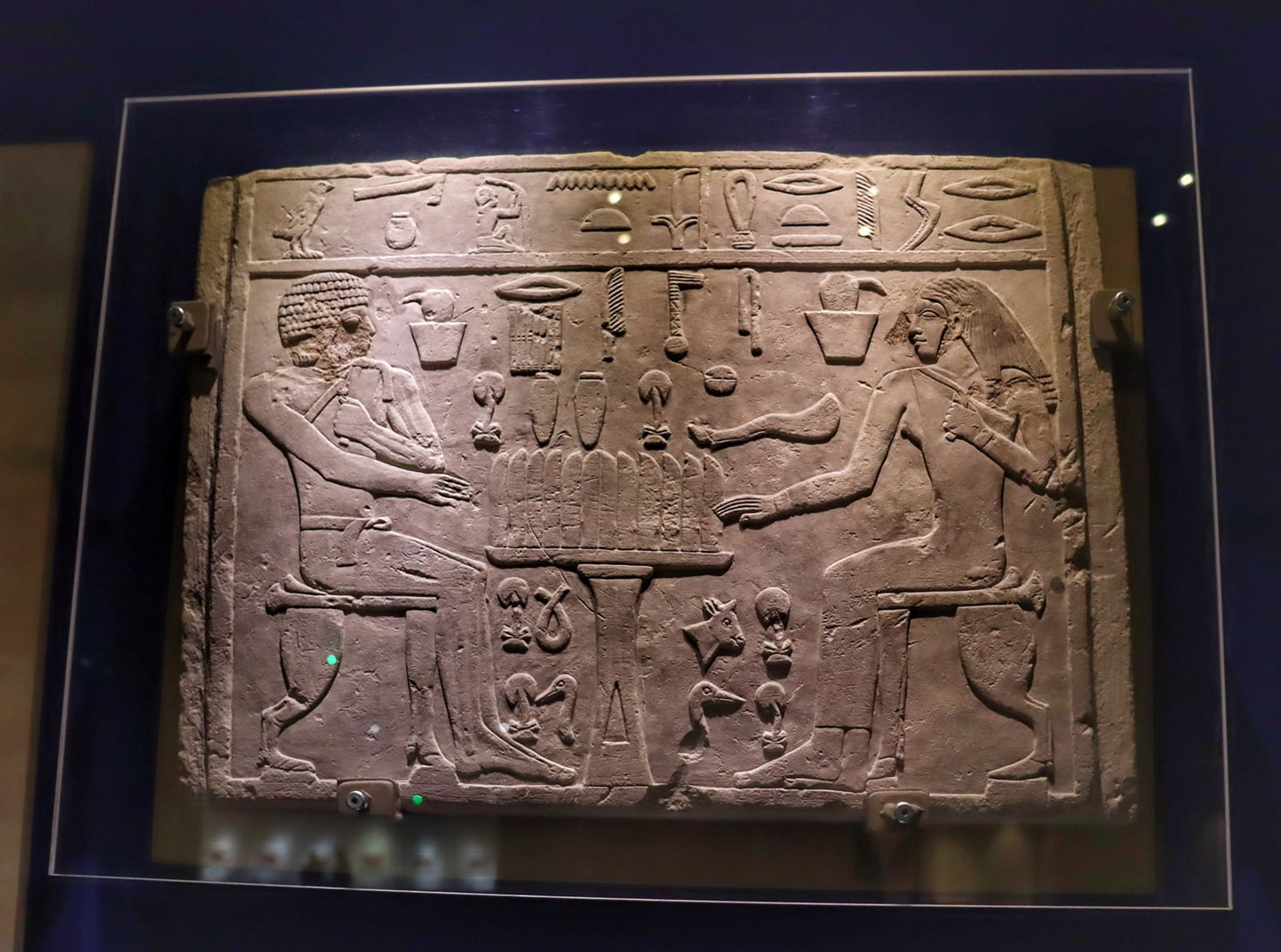 Oriental Museum
Museum
Durham
County Durham
A museum containing collections from cultures and histories of northern Africa to Asia including more than 30,000 objects of art, textiles, ceramics, and manuscripts.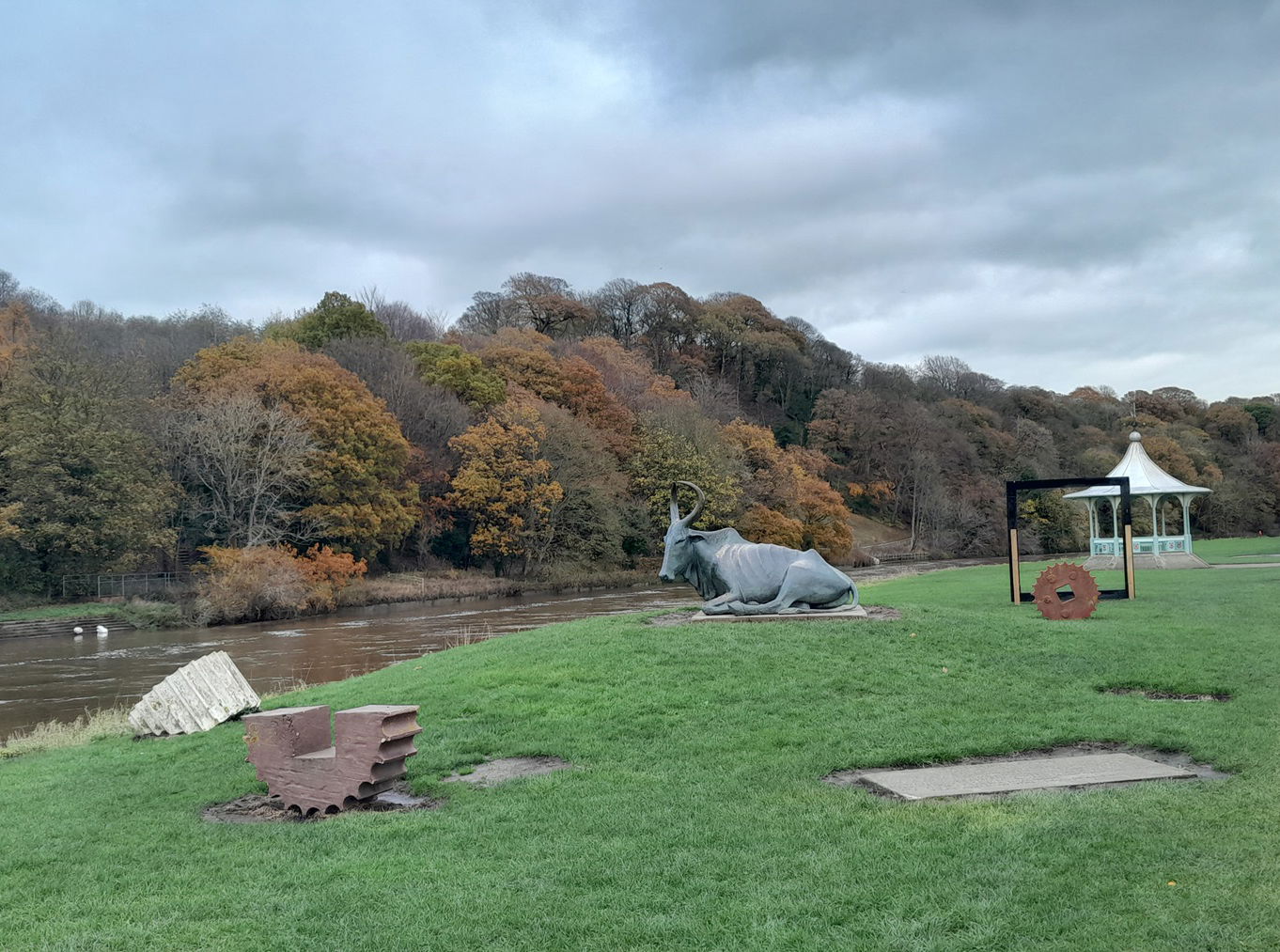 Durham Cow
Art
Durham
County Durham
Life size sculpture referring to the legend of Durham's founding on the banks of the River Wear
More Castles
So this castle wasn't enough and you want more? Don't worry we have you covered.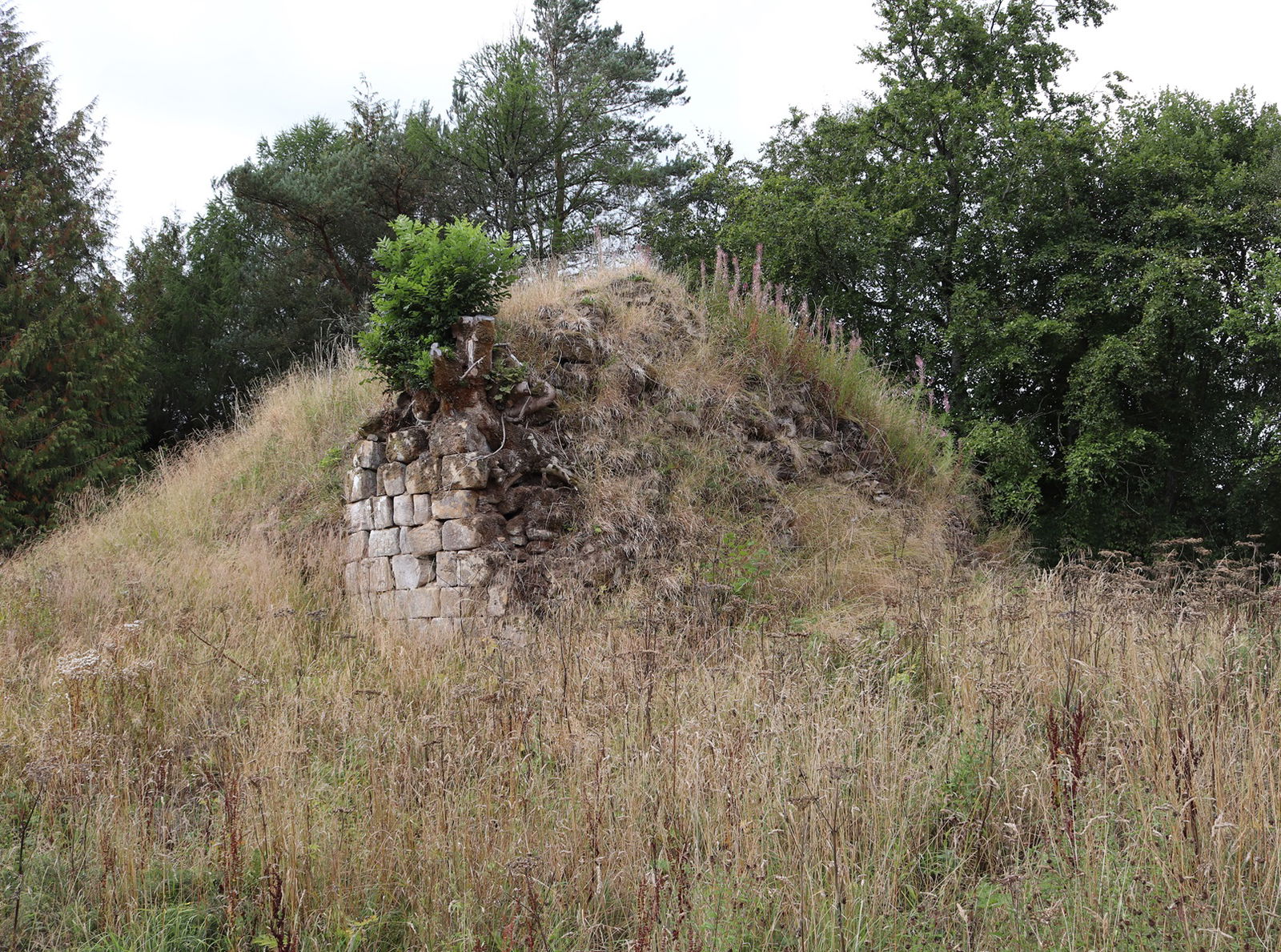 Simonburn Castle
Castle
Simonburn
Northumberland
Originally envisaged as a motte and bailey, Simonburn Castle was eventually a tower house before falling into ruin.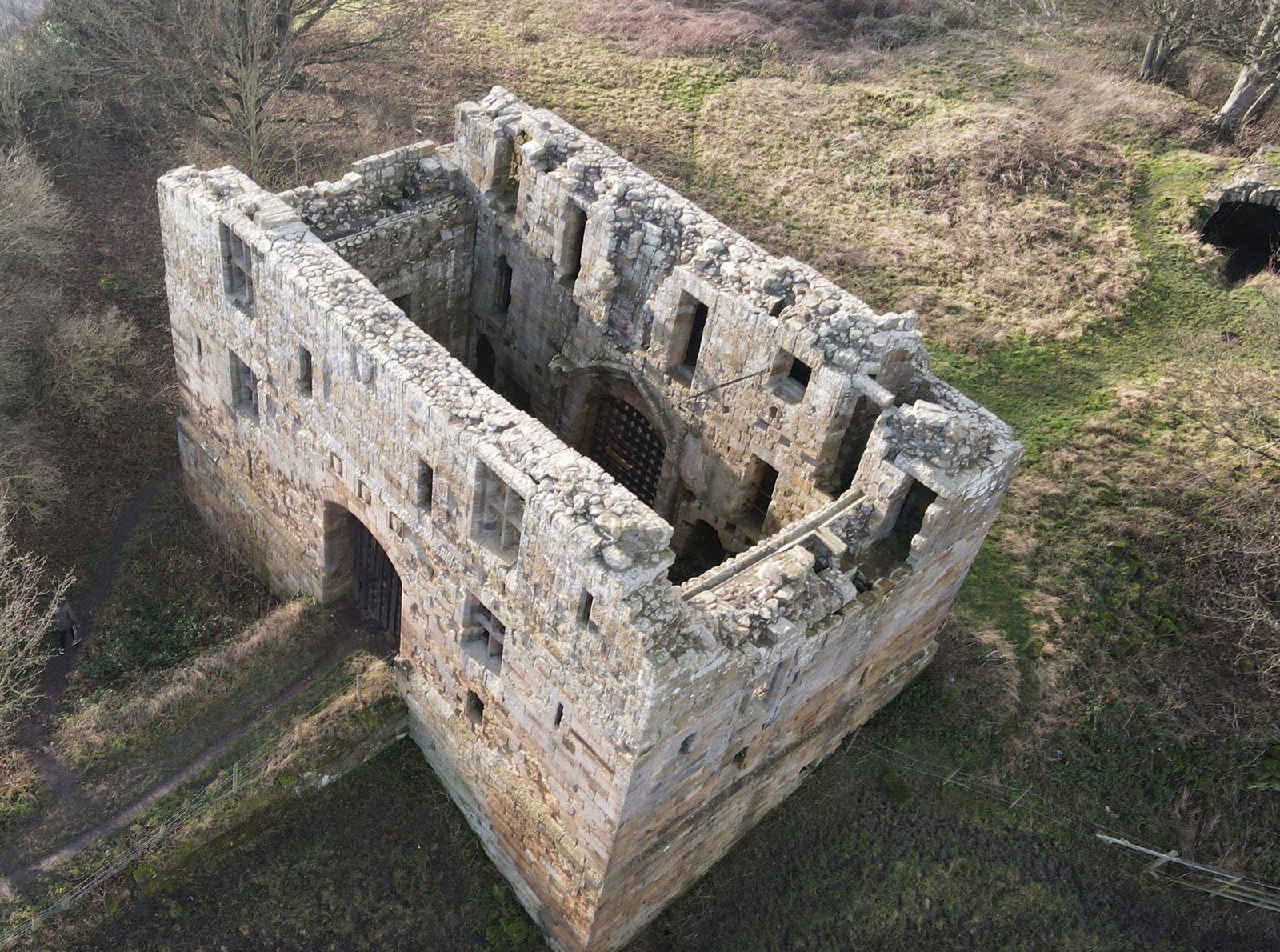 Whorlton Castle
Castle
Northallerton
North Yorkshire
Ruined motte and bailey castle, dating back to the Norman Conquest.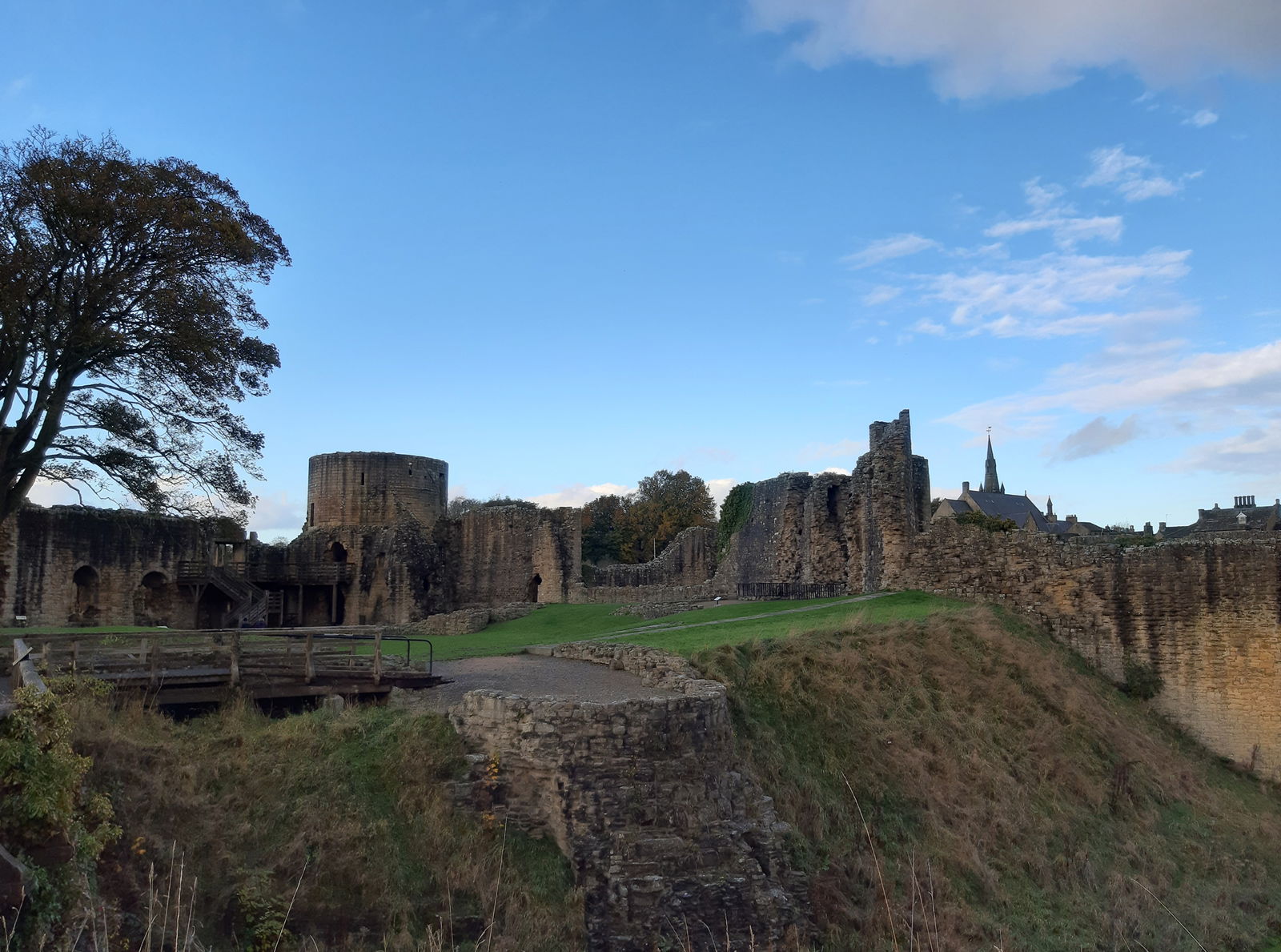 Barnard Castle
Castle
Barnard Castle
County Durham
A Grade I listed, 12th Century ruined castle on the banks of the River Tees in Barnard Castle
Find Us On Facebook
We post all our new places daily on our Facebook Groups page, so join the group today and be notified when we add a new place.
Join Our Facebook Group