Durham Cathedral
Religious Place
Durham
County Durham
Durham Cathedral
Religious Place In Durham, County Durham
A stunning 900 year old cathedral built on a peninsula formed by the River Wear.
Growing up in Chester-le-Street, a school trip to Durham Cathedral was the highlight of the year. I remember being fascinated by the huge size and history of it when we visited. There were parts of the cathedral that really stuck with me; particularly the Rose Window, the Sanctuary Knocker and the story of St Cuthbert. I also remember a teacher of mine making us swear on a picture of St Cuthbert's Cross if she thought we were lying! I was terrified of St Cuthbert for a long time.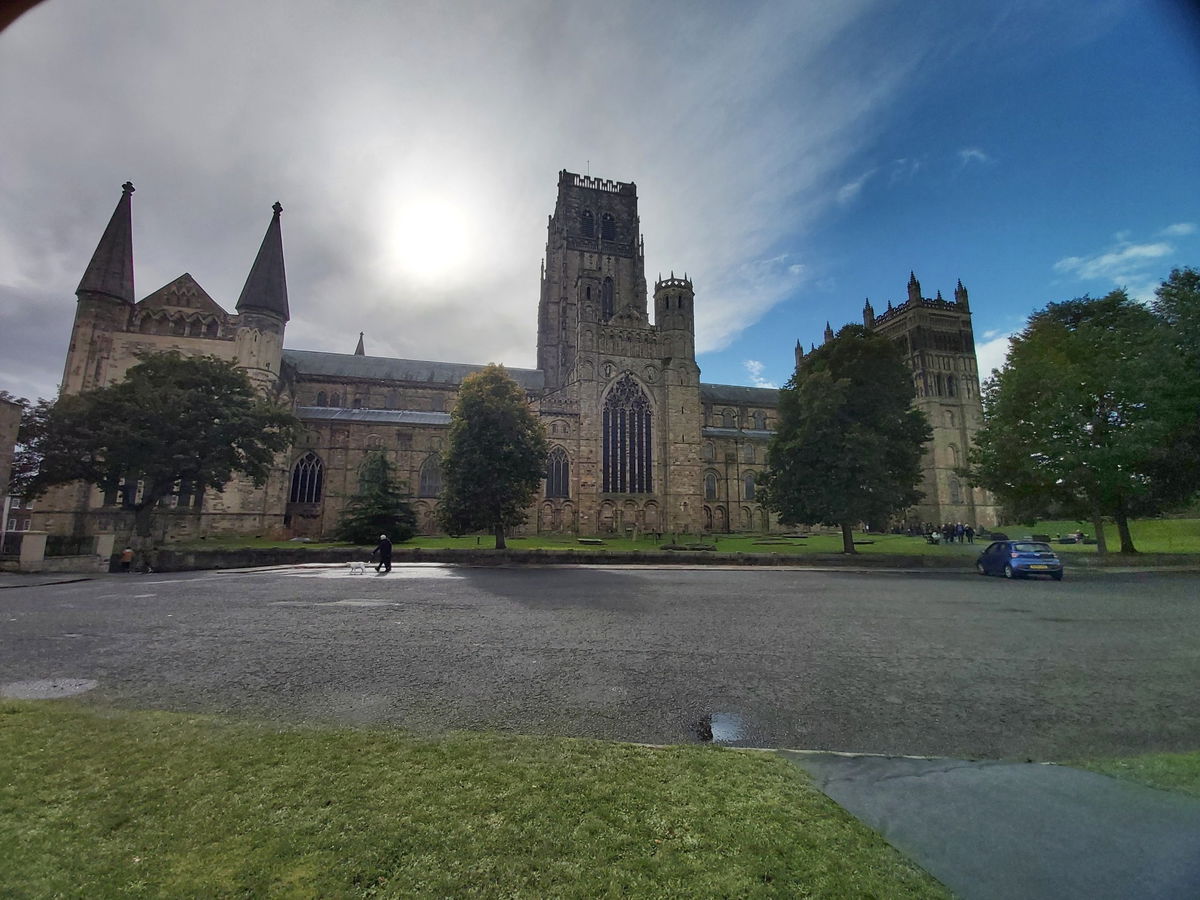 The cathedral is over 900 years old, so there is a fair bit of history to cover. Don't worry though, we're just here for the highlights! So with my historian hat on, here is a taster of the history of the cathedral.
Durham Cathedral, otherwise known as 'The Cathedral Church of Christ, Blessed Mary the Virgin and St Cuthbert of Durham', took 40 years to build from 1093 - 1133, with additions being made until 1490.
It was designed and built under William de St Calais who was appointed as the first Prince Bishop by William the Conqueror. William de St Calais demolished a Saxon Church that was originally on the site and laid the foundation stone of the cathedral in August 1093. The primary reason that the cathedral was built was to house the bodies of St Bede and St Cuthbert.
St Cuthbert (634AD - 687AD) is possibly the North of England's best loved saint. He lived as a monk, bishop and a hermit on Lindisfarne and was revered for his preaching and holiness. Cuthbert died in 687 on Inner Farne and his body was moved a number of times, it's first stop being Lindisfarne. The monks also rested at the site of an old Roman Fort known as 'Concangis' near Chester le Street before they headed South to Durham in 995.
According to local legend, the monks carrying Cuthbert's relics followed 2 milk maids who were searching for a lost dun cow and found themselves on a peninsula formed by a loop in the River Wear. Cuthbert's coffin mysteriously became immovable, which was taken as a sign that it should rest there.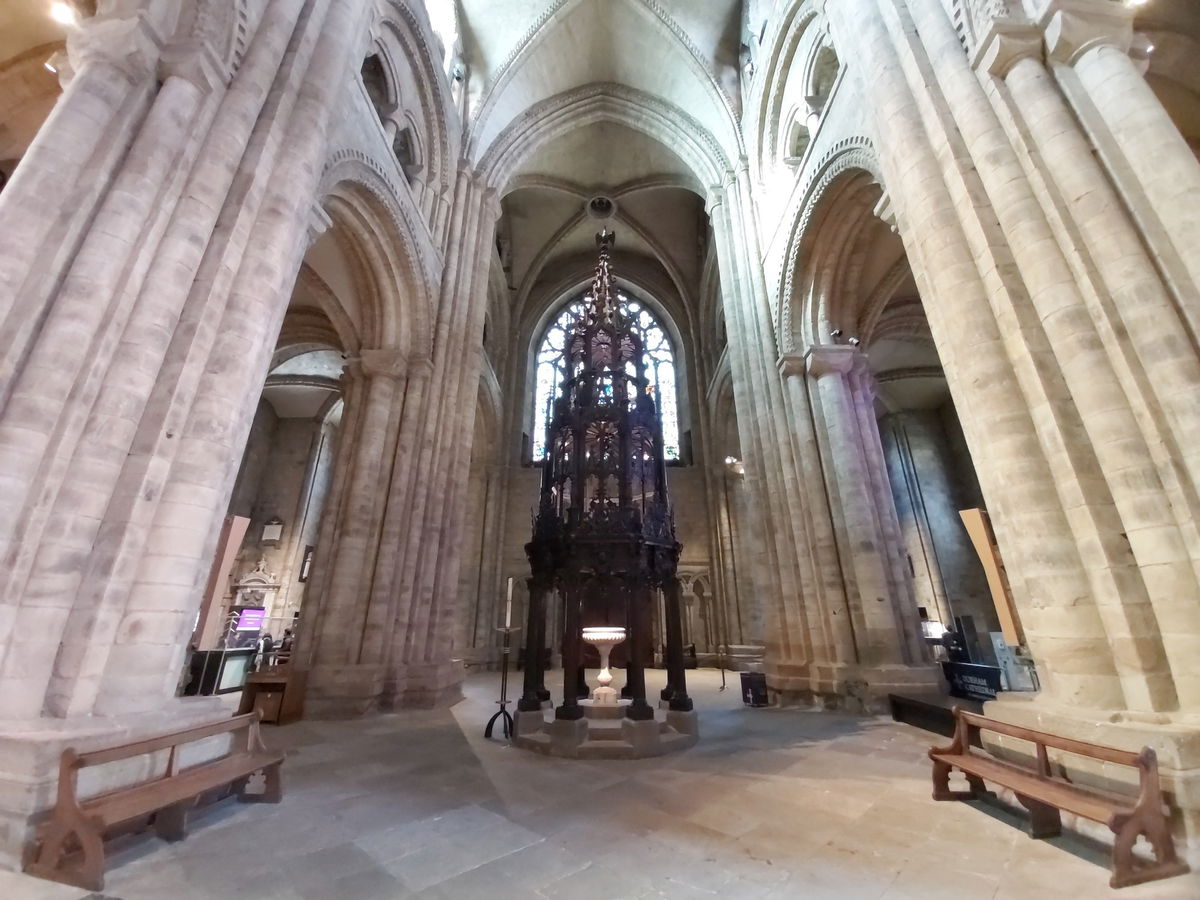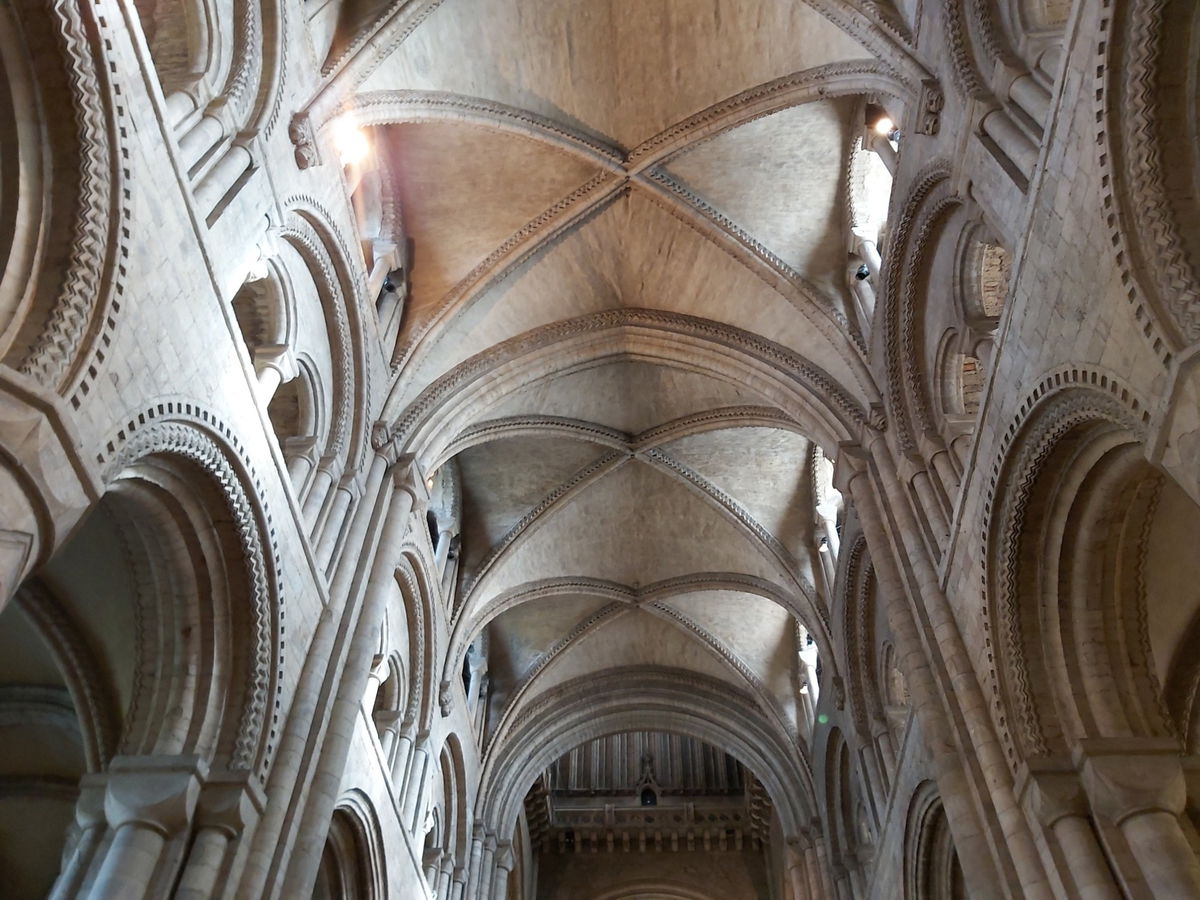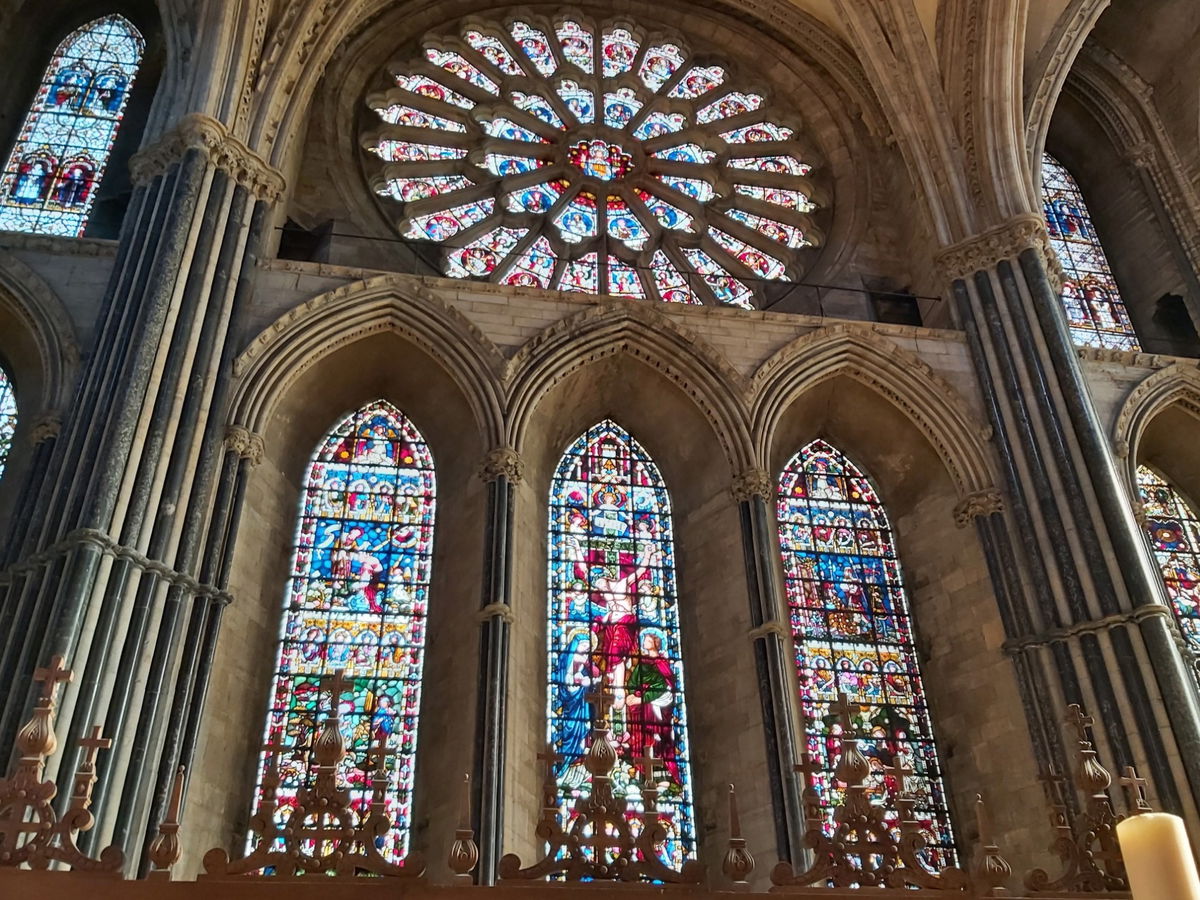 The original shrine of St Cuthbert was located in the Eastern end of the cathedral, but was destroyed in 1538 by Henry VIII during the dissolution of the monasteries. All of the monastery's wealth was also handed over to the King at this time. Despite the destruction of the shrine, St Cuthbert's body was found to be fully preserved. It was reburied under a plain stone slab now worn smooth by the knees of pilgrims.
St Cuthbert's Treasures are now on display in the 14th century Great Kitchen. Among the artifacts there, you will see St Cuthbert's 7th century wooden coffin, St Cuthbert's Cross and Anglo-Saxon vestments gifted to his shrine. There is a charge to visit the museum and tickets can be booked here: Book tickets A 90 minute guided tour is included in the price.
Another part of the cathedral that comes with a small charge is a visit to the tower. For the most spectacular views of Durham, you can climb the tower for £5.50 per adult. There are 325 steps to climb, so a reasonable level of fitness is required. Book here.
If you think you might have seen the cathedral before, you might be right! It has featured in numerous films and TV programmes over the years. Most famously, it featured in the first two Harry Potter films - Philosopher's Stone and The Chamber of Secrets as part of Hogwarts School of Witchcraft and Wizardry. The cathedral cloisters also appeared in a number of scenes as one of the school's courtyards. Interior views of the cathedral can also be spotted in the Marvel film Avengers: Endgame, as the indoor location of Asgard. (The Fabulous North team are big fans of both film franchises!)
It's so hard to cover everything the cathedral has to offer, so we recommend seeing it for yourself. There is currently no entrance fee to the cathedral but there is a suggested donation of £5.
How To Find Durham Cathedral
Where To Park For Durham Cathedral?
Show Parking On Google Maps
Lat / Long
54.77711, 54.77711
What three words
Parking is available at Prince Bishops Car Park - DH1 3UJ
Contributed by Sandra Clemens
I love the great outdoors and have been a National Trust & English Heritage member for years. I also love going off the beaten track and finding places like Sharp's Folly or Rothley Castle which are hidden gems in Northumberland. My favourite recent hike was climbing Red Screes in the Lake District on a whim, not fully grasping how high 776m was. It was still an achievement to conquer a Wainwright walk and I hope to do more one day.
More Places from Sandra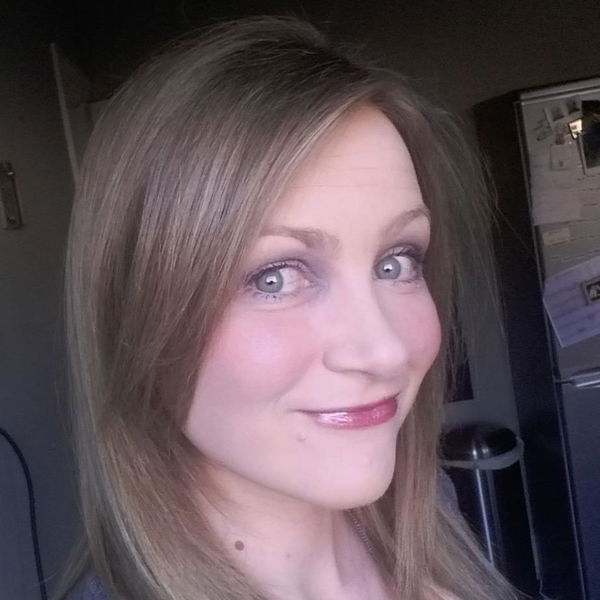 More Places In Durham
Find more fabulous places in Durham, County Durham and if you know of a place we haven't listed, then let us know.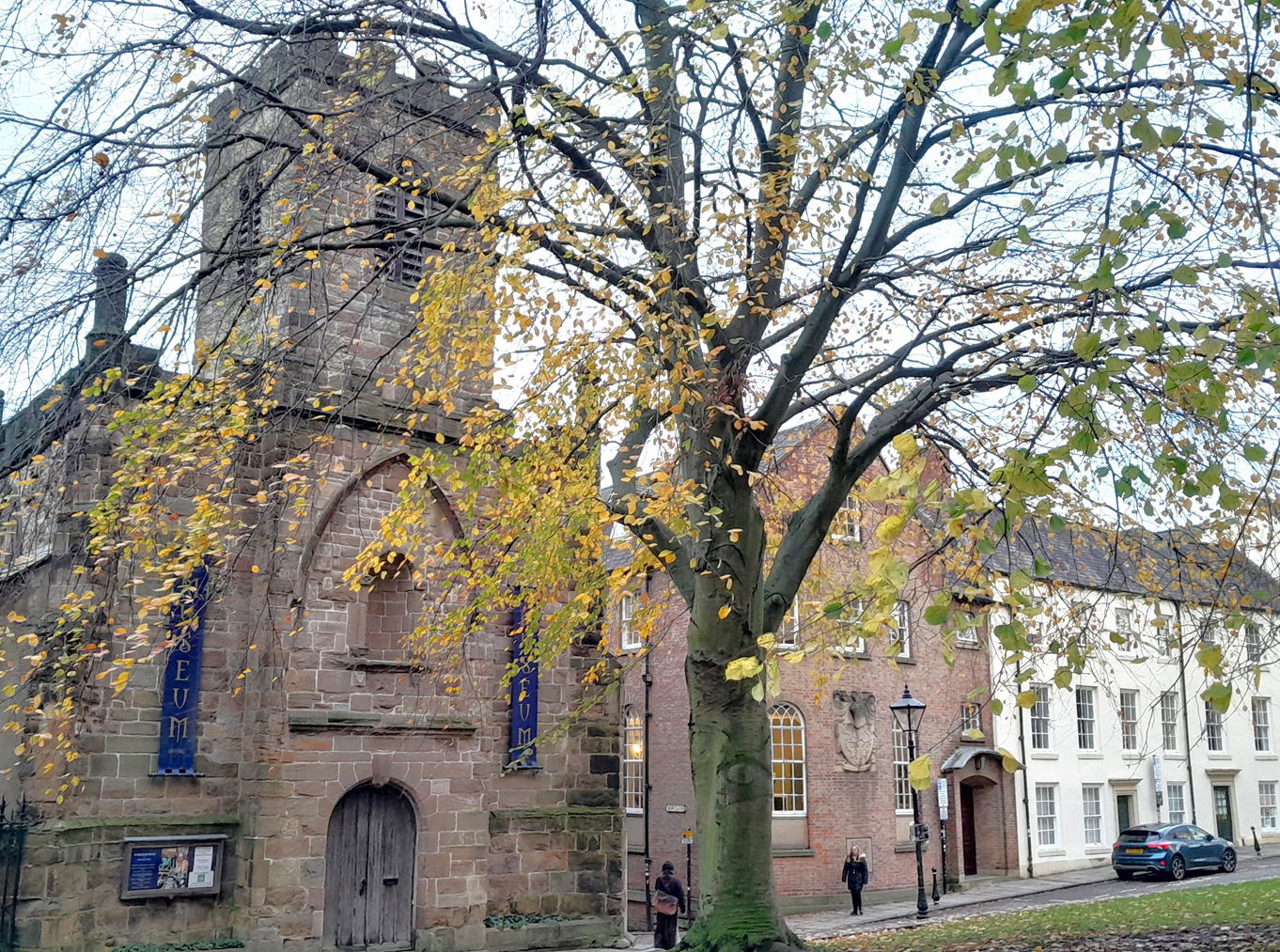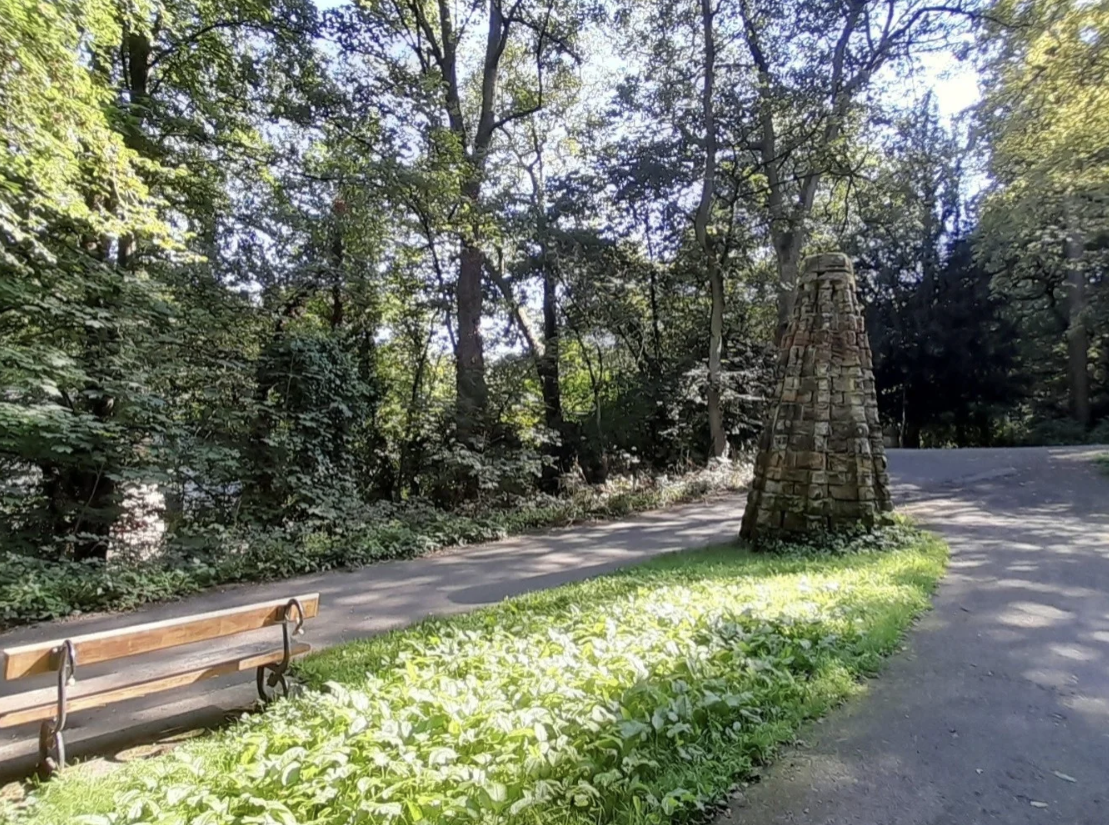 Reveal by Richard Cole
Art
Durham
County Durham
A tall pyramidical structure made with repurposed stone from a Durham Cathedral turret.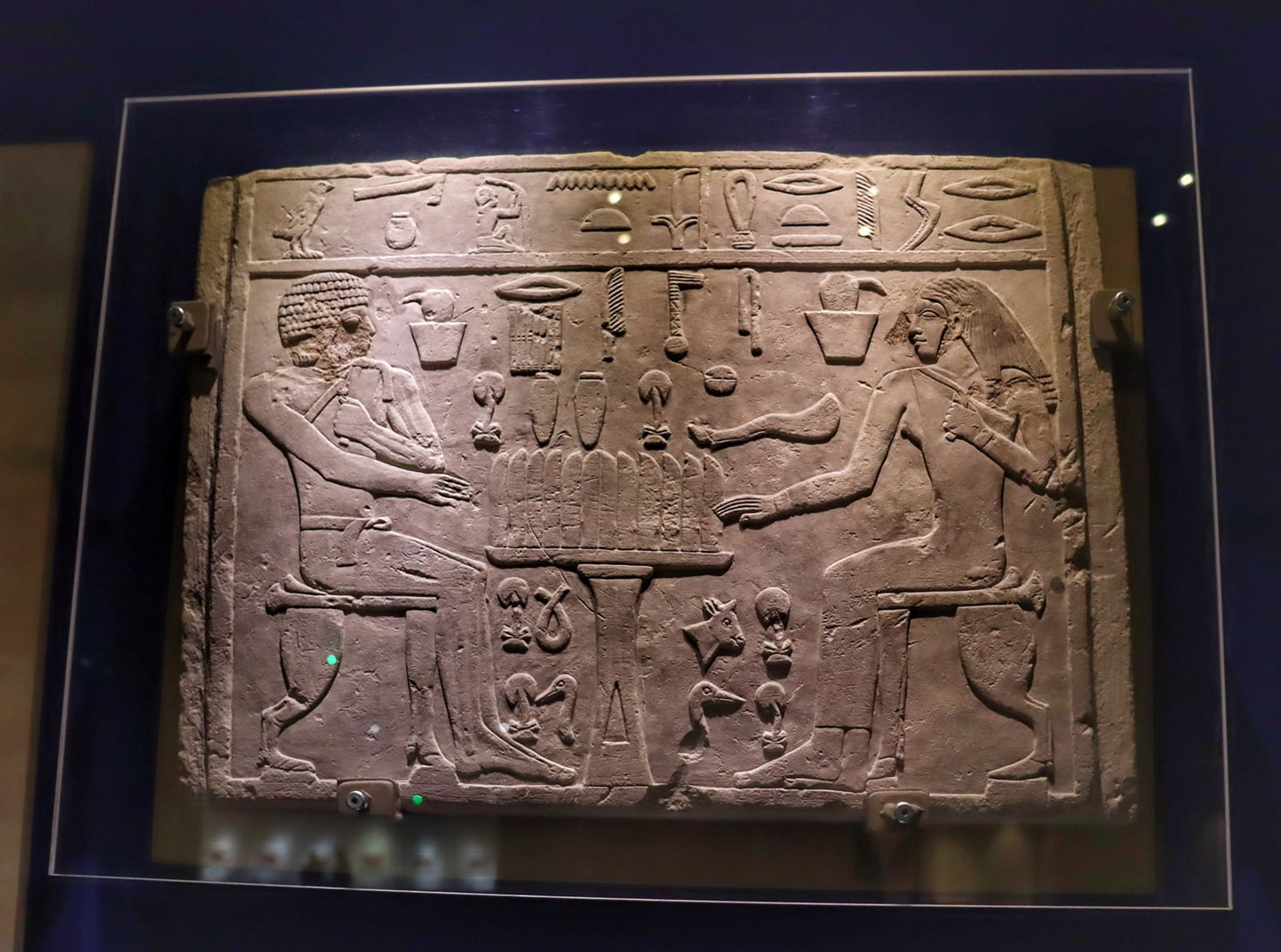 Oriental Museum
Museum
Durham
County Durham
A museum containing collections from cultures and histories of northern Africa to Asia including more than 30,000 objects of art, textiles, ceramics, and manuscripts.
More Religious Places
So this religious place wasn't enough and you want more? Don't worry we have you covered.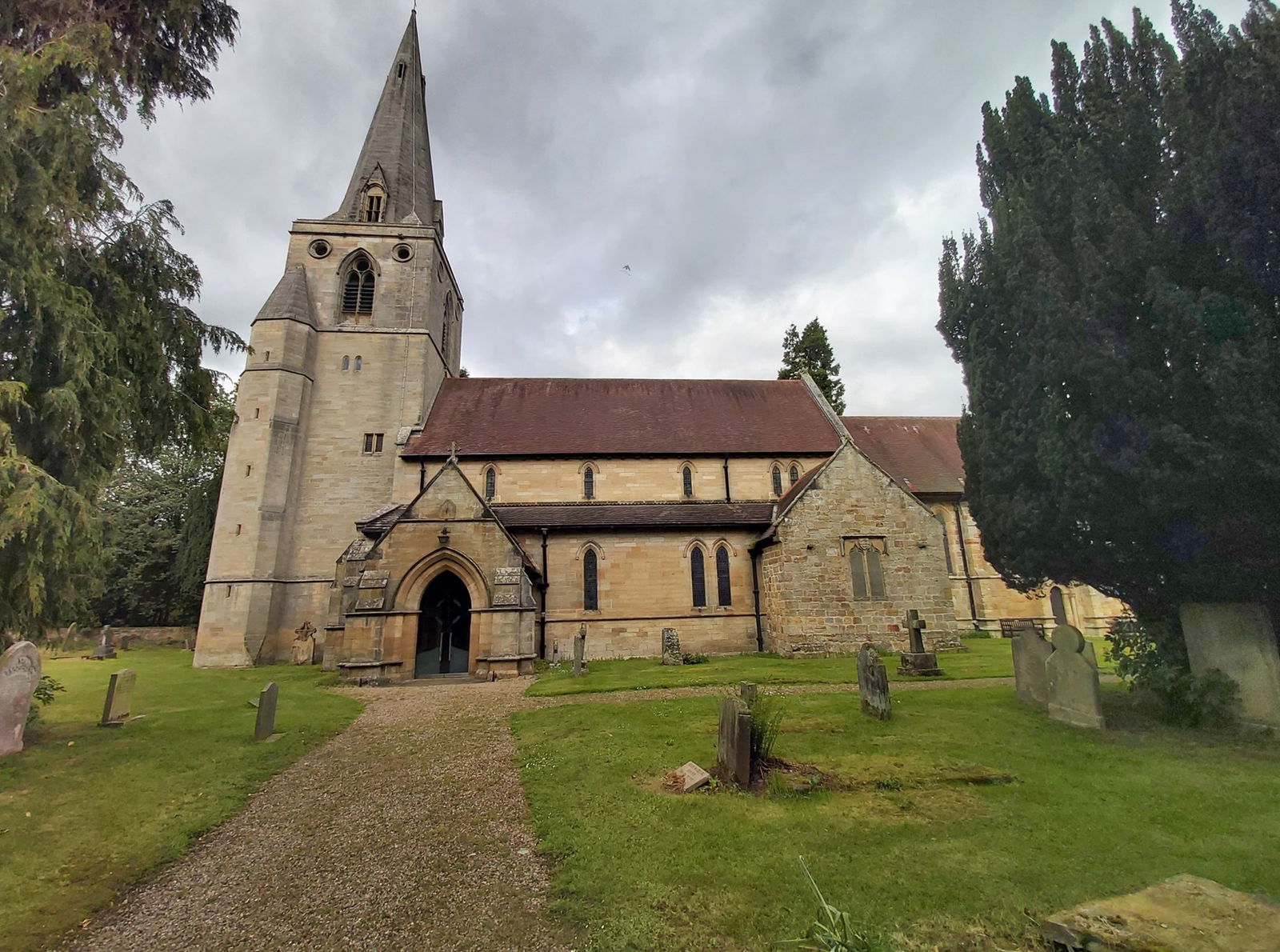 St Mary Magdalene Church Mitford
Religious Place
Morpeth
Northumberland
A Grade I Listed Church in Mitford with a number of interesting architectural features and Grade II Listed tombstones and Lych Gate in the churchyard.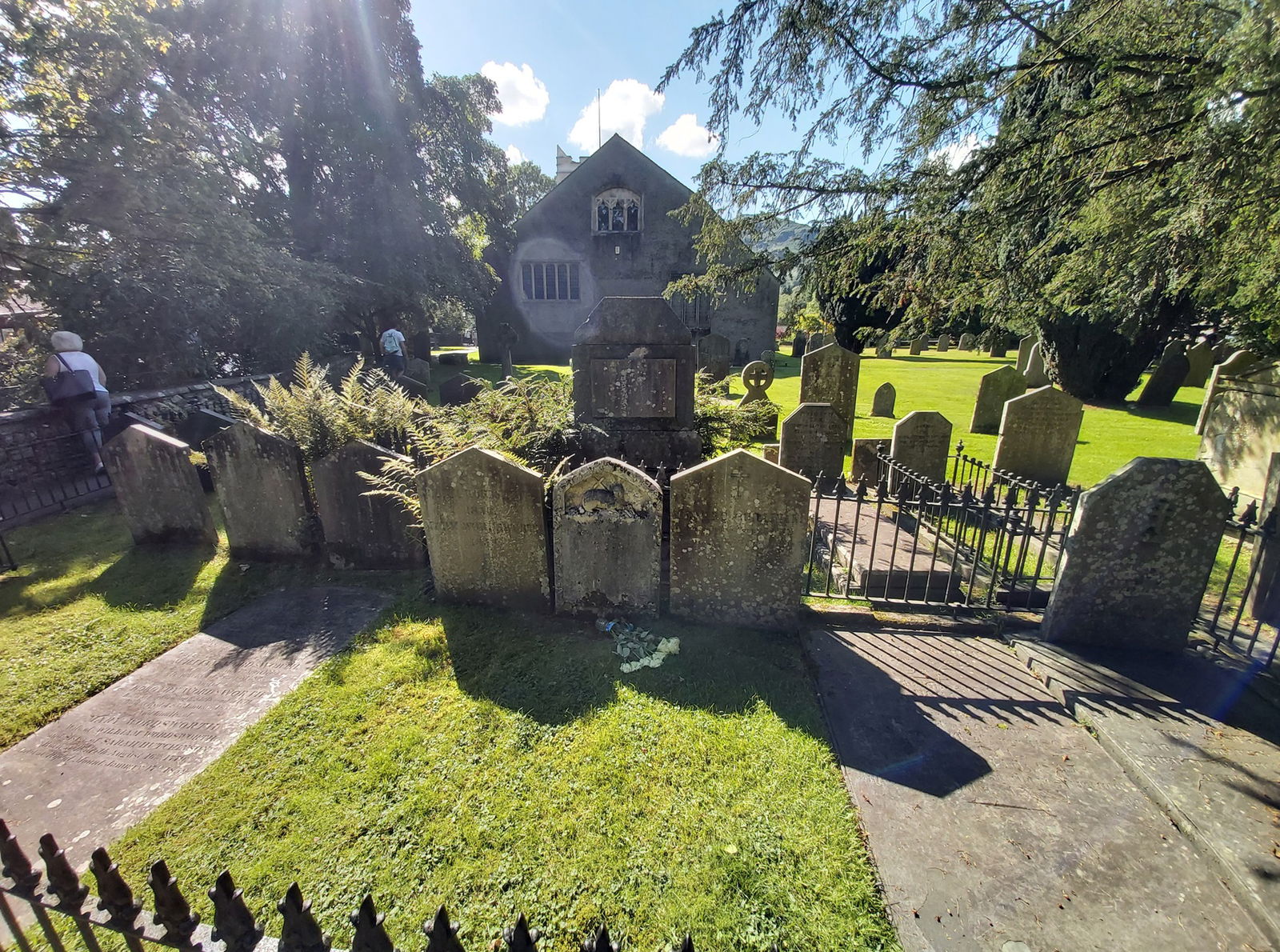 Wordsworth's Grave
Religious Place
Grasmere
Cumbria
The grave of famed Lakeland Poet, William Wordsworth.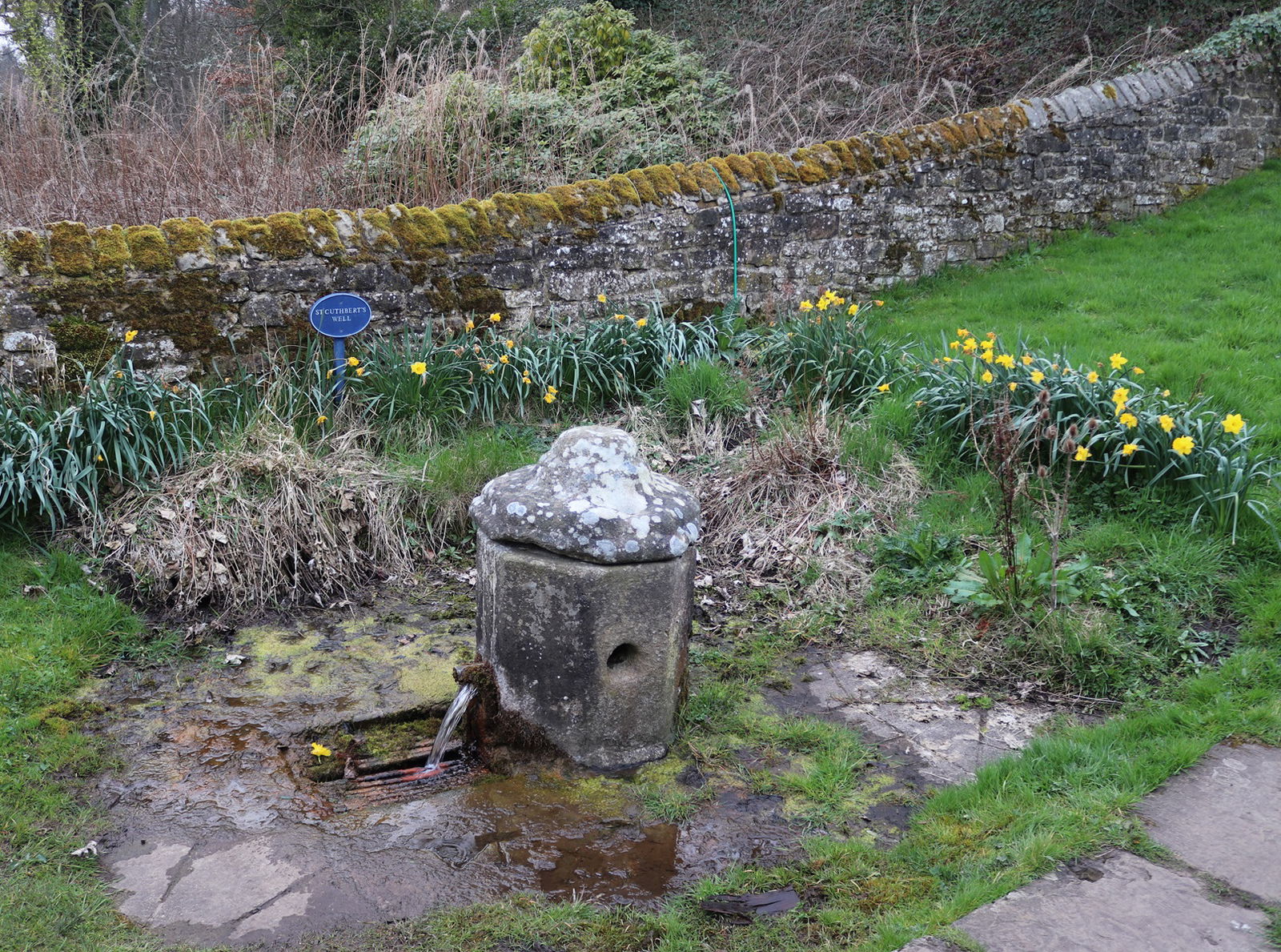 Cuddy's Well
Religious Place
Bellingham
Northumberland
An ancient well found by St Cuthbert in Bellingham, topped by a Georgian pant and known for its miracles.
Find Us On Facebook
We post all our new places daily on our Facebook Groups page, so join the group today and be notified when we add a new place.
Join Our Facebook Group