Durham Museum and Heritage Center.
Museum
Durham
County Durham
Durham Museum and Heritage Center
Museum In Durham, County Durham
Former St Mary le-Bow Church, hosting displays on Durham history.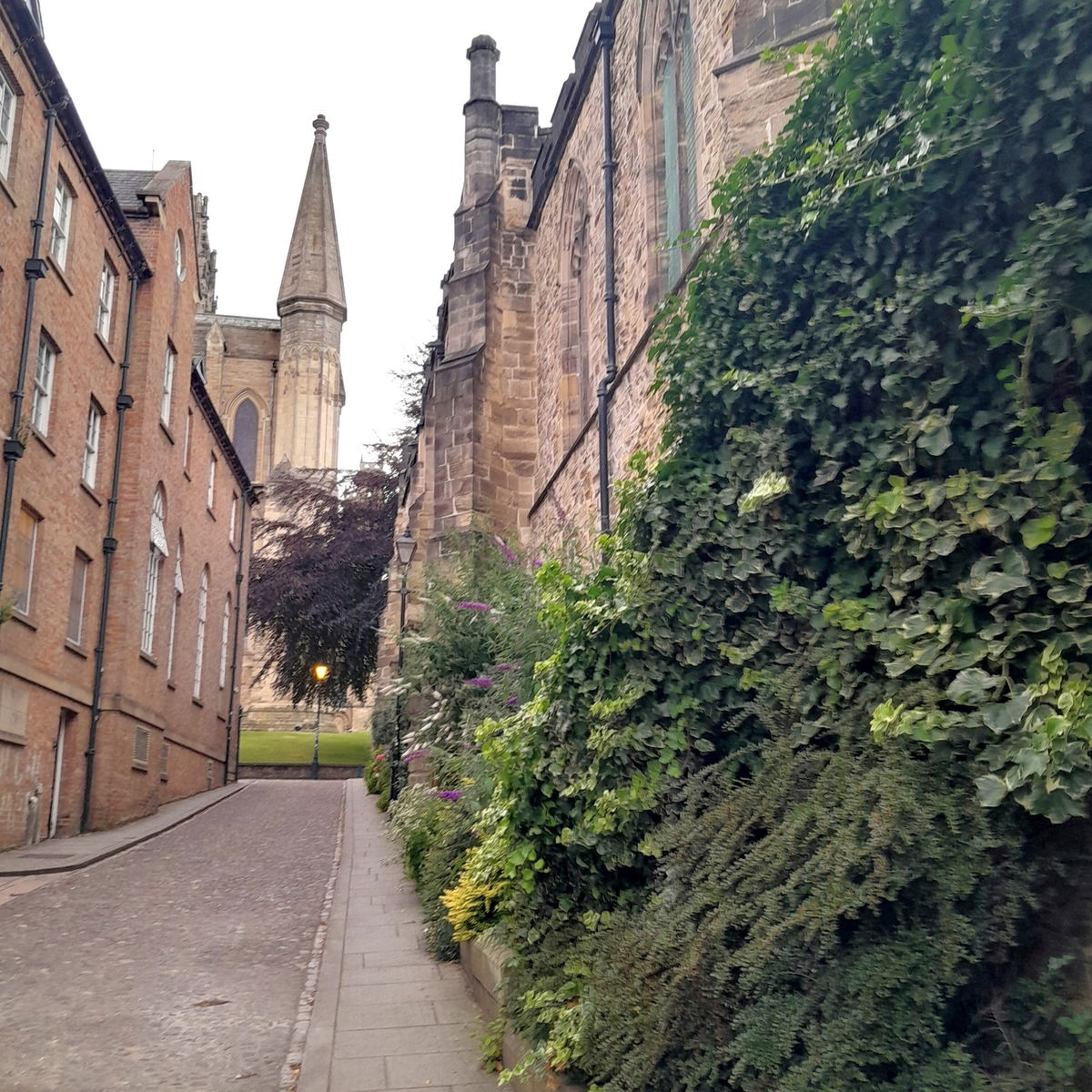 If you're having a stroll around Durham and always wanted to know details the history of the City of Durham from medieval times to the present day, then Durham Museum and Heritage Centre is the place to go.
Head across Kingsgate Bridge and wander up Bow Lane, passing The Old Rectory and its Doric porch which dates early 18th century. Then you go alongside the former Church of St. Mary le Bow and get into The North Baily where the entrance to the Durham Museum and Heritage Centre is. One of the oldest parts of the church is the roof dating to the 15th Century. It mostly dates from the 1670s when Durham City was divided into parishes, and the cathedral was for monks.
A gateway or 'bow' used to connect the church tower to the fortifications that go with the castle walls. In the tower was a room for a Chantry Priest, who would be paid to say prayers for the dead. The Gateway Tower and parts of the west end of the church collapsed in 1632/1635/1637 (depending on what source you are looking at). This is the side that is furthest away from the River Wear.
It was a few years before repairs were undertaken. The tower was replaced in 1702. Other parts were altered and added to through the ages, but it continued to be a church.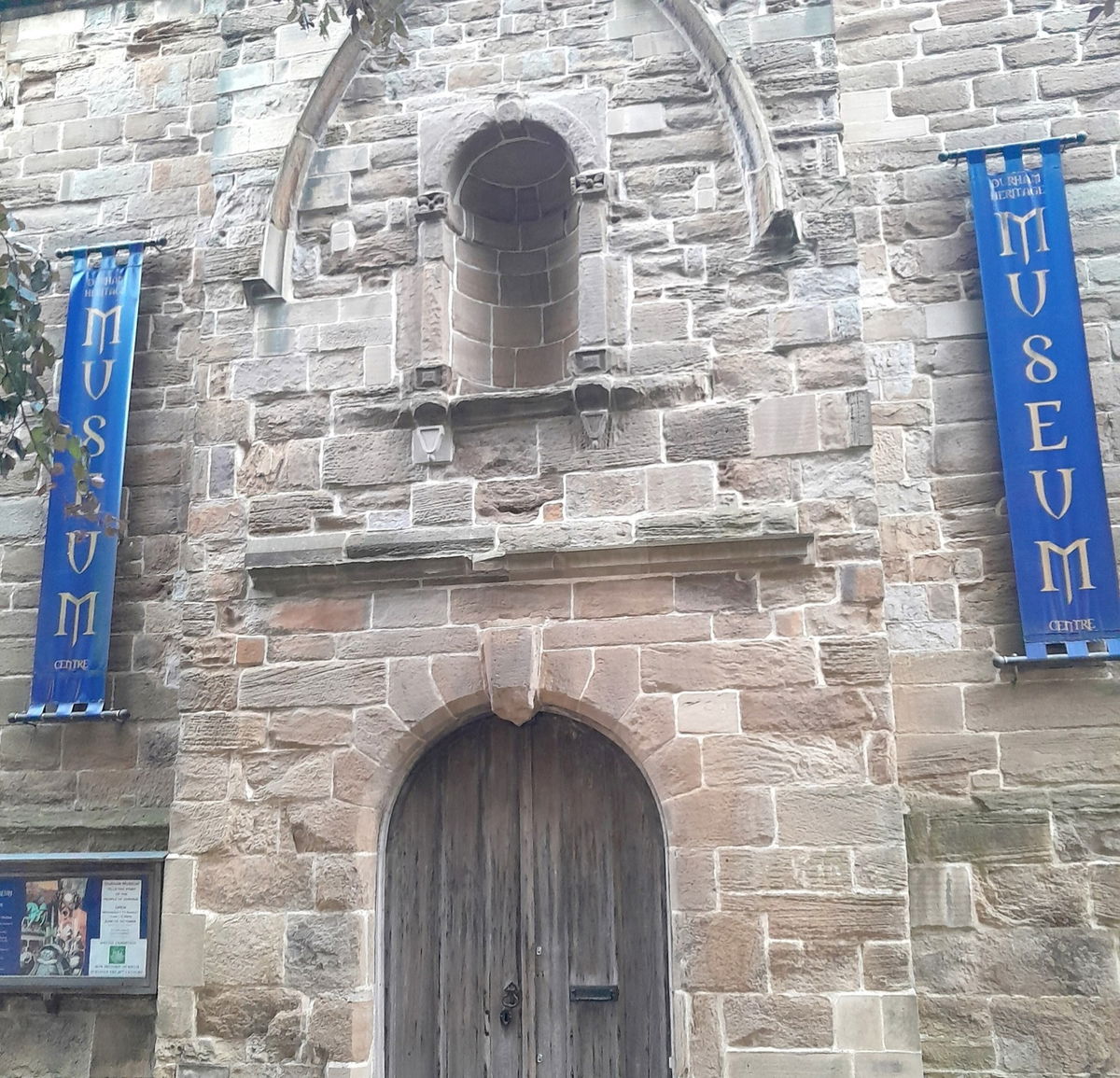 It ceased being a church in 1968 and became the Museum and Heritage Centre in 1972 It is a Grade I listed building Just inside the entrance there to tempt you are some plaques for brass rubbing. That may take some of us back to school days.
You will have to quell your enthusiasm to go and look at the stained glass window at the altar as there are displays to pique your interest first. Displays give information about industries, trades and life in Durham mainly from the middle ages to Victorian times.
Models of the judge and clerk (the one holding the quill) from Durham Chancery Court will keep you in check. Durham Chancery Court dates from 1311 to 1971. It was responsible for matters of equity such as trusts, land laws, the estates of lunatics, and guardianship of infants.
Generally, these cases were not black and white, now they are precedents for case laws. The judge was appointed by warrant under the Royal Sign Manual (basically The King, or Queen's agreement) as Durham was a Palatine. The Chancery court bench, originated in the Palace Green has been dated to the reign of James I.
P.S. It took me ages to understand this information and had to look up many of the terms to simplify.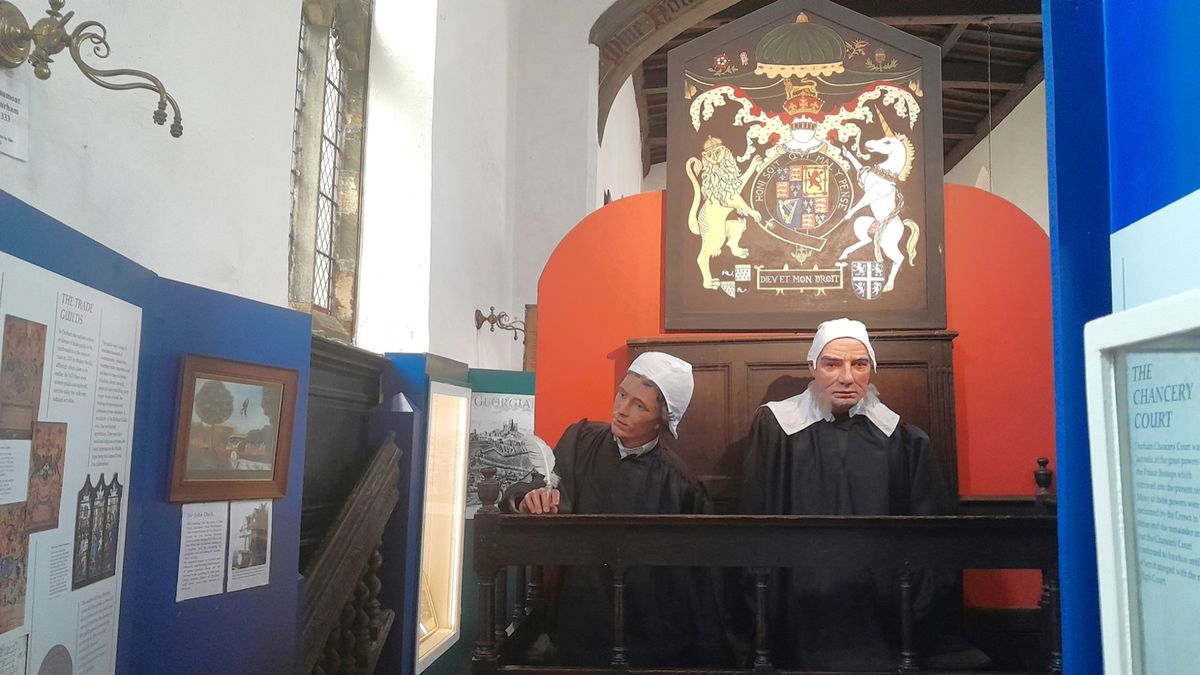 There is a life-size but not necessarily life-like model of Elizabeth Fry best known for being on a £5 note and prison reformer. She was responsible for the segregation of men and women in prisons in 1823.
Behold the splendid stained glass window of St Marys le-Bow! I have read from the Durham Heritage site that during the reformation many stained glass windows were removed citing the depiction of saints was blasphemous. Then the English Civil War came with further destruction. This could be why this window is a riot of swirling colours and not a saint in sight.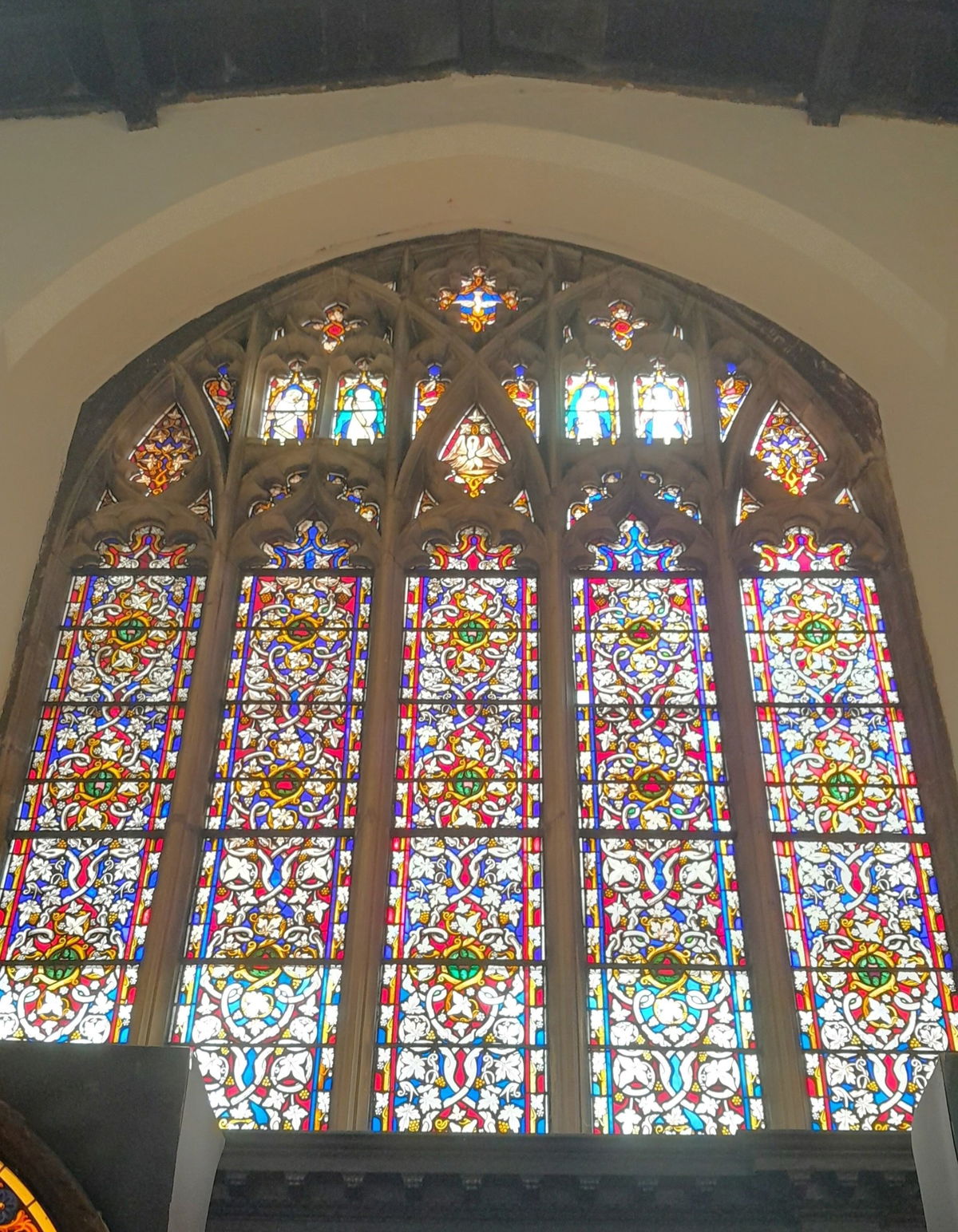 The four backlit figures in stained glass are from Brancepeth Castle. It depicts the famous Nevilles (Not Gary and Phil) They are Cecily de Neville AKA the Rose of Raby and the Richard Duke of York who were the parents of Richard III, (the Neville family also included Edward IV, and Edward V).
The duke looks quite dashing with that moustache. They were designed by William Collins in 1824, and my information states they were in a room at Brancepeth Castle which rather suggests they were not actually windows.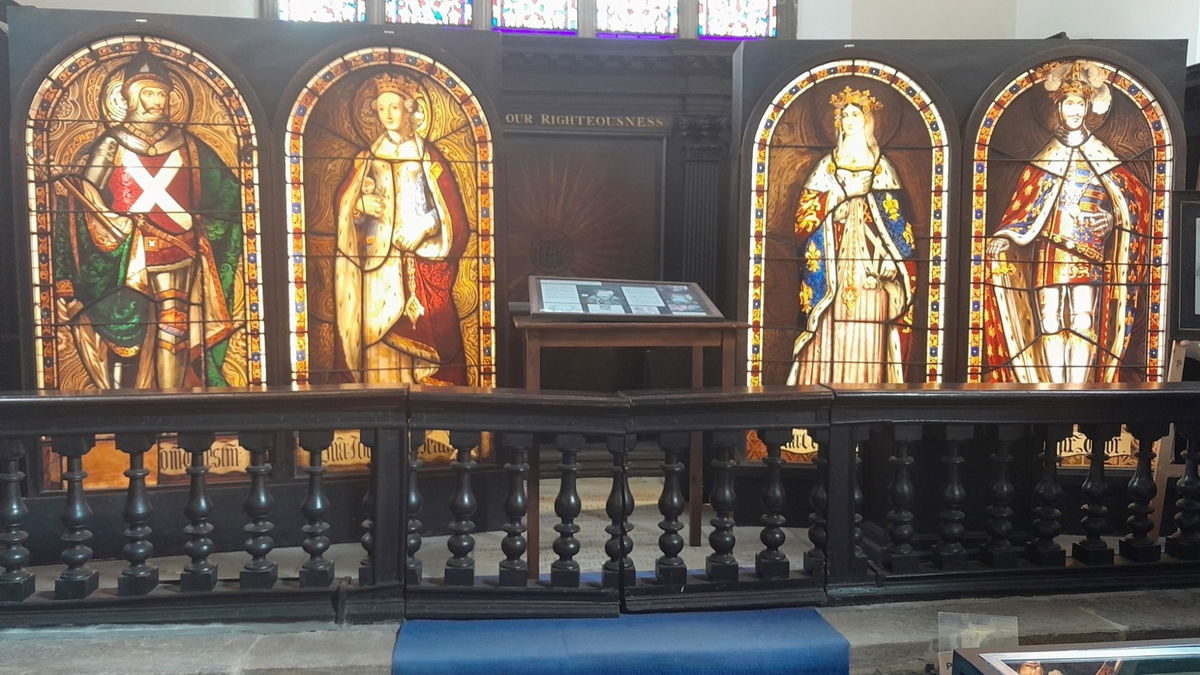 Please take a look at the woodwork too. It dates from the 18th century. The communion rail is described as having fat turned balusters, the rood screen is adorned with flowers and leaf detail of high quality and the Stall ends have passion fruit, and poppy heads in high relief.
The sedan caught my attention as Durham schoolboys would carry a sick boy from the School on Palace Green to a medical establishment. It was nicknamed the 'Death Chair'.
We went out to the small garden/graveyard which features works by Fenwick Lawson who is a local artist and his work has Cycladic influences (some with long faces and arms crossed in front, they date back from the Bronze age).
He produced Cuthbert of Farne from an Elm tree that stood in front of Durham Cathedral. It was displayed in the Cloisters from 1984 to 1996. Cuthbert of Farne was then cast in Bronze in 2004 and this is in the grounds of Lindisfarne Priory.
The wood sculpture was gifted in 2005 and is in the Heritage Garden along with Gaia. Mr Lawson is also known for The Journey cast in bronze 2008 and is outside the Gala Theatre, Millenium Place, Durham City, and in wood at St Marys on Holy Island.
He has a few works in Durham Cathedral including 'Pieta'
How To Find Durham Museum and Heritage Center.
Where To Park For Durham Museum and Heritage Center.?
Show Parking On Google Maps
Lat / Long
54.771521, 54.771521
What three words
We parked in Oswald Court, and there is parking on Church Street, Old and New Elvet area which are all metered.
Contributed by Rosalind Parker
Thanks for reading through and getting to the end of this post. I enjoy exploring the Fabulous North (Especially as a Southerner residing up North). I like 'snippets' of information, and more so, if they are obscure, amusing or meaningful. The photographs are taken on a mobile phone, without any enhancements.
More Places from Rosalind
More Places In Durham
Find more fabulous places in Durham, County Durham and if you know of a place we haven't listed, then let us know.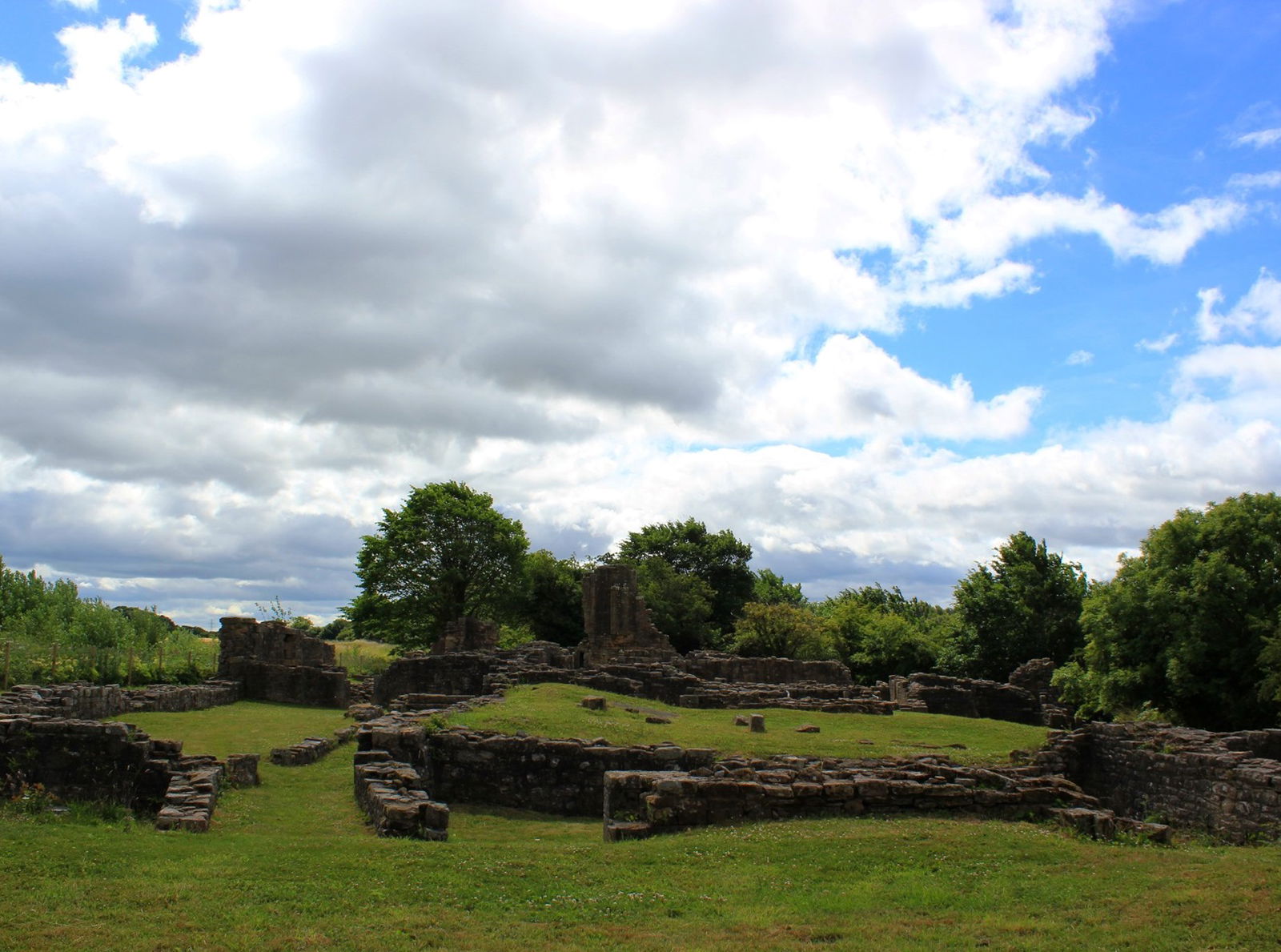 Beaurepaire Priory
Religious Place
Durham
County Durham
A 13th century priory twixt manor house that was a retirement home and also a retreat for the Durham Monks.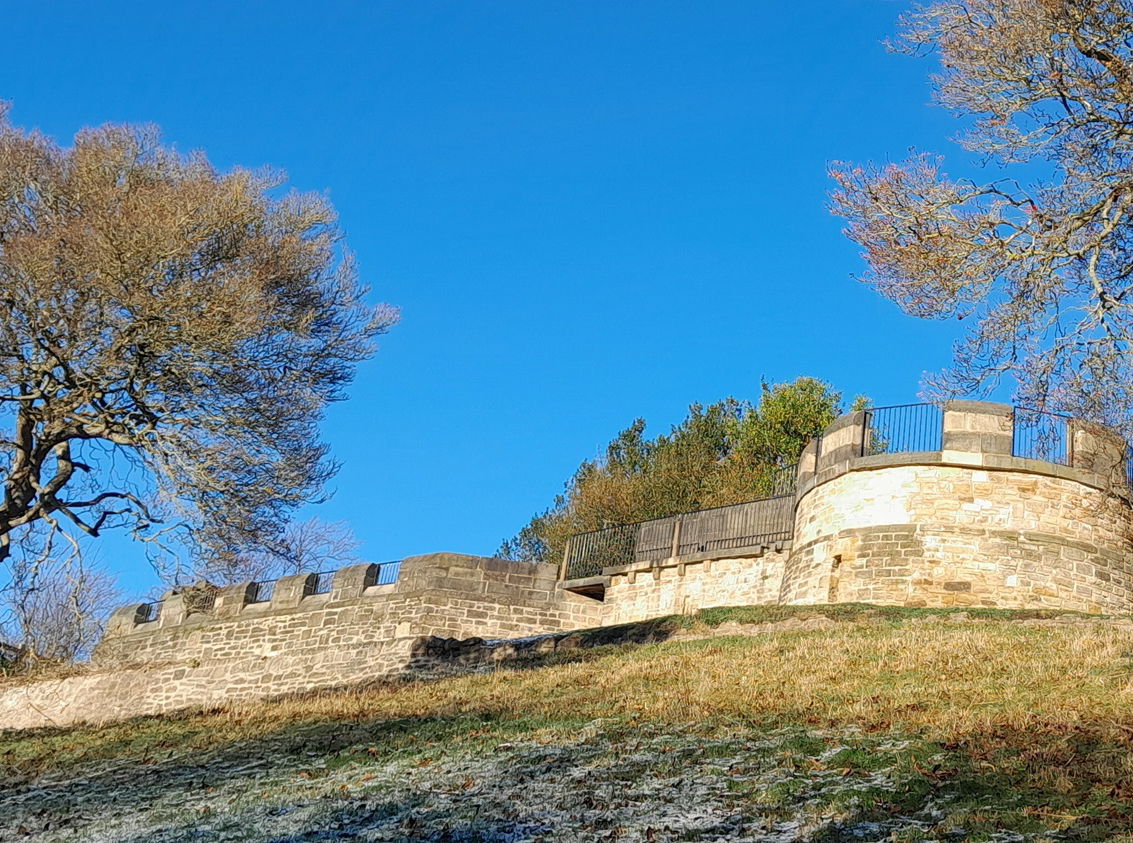 Wharton Park
Landscape
Durham
County Durham
A feast for photographers, natural history enthusiasts, structure admirers, sculpture lovers and children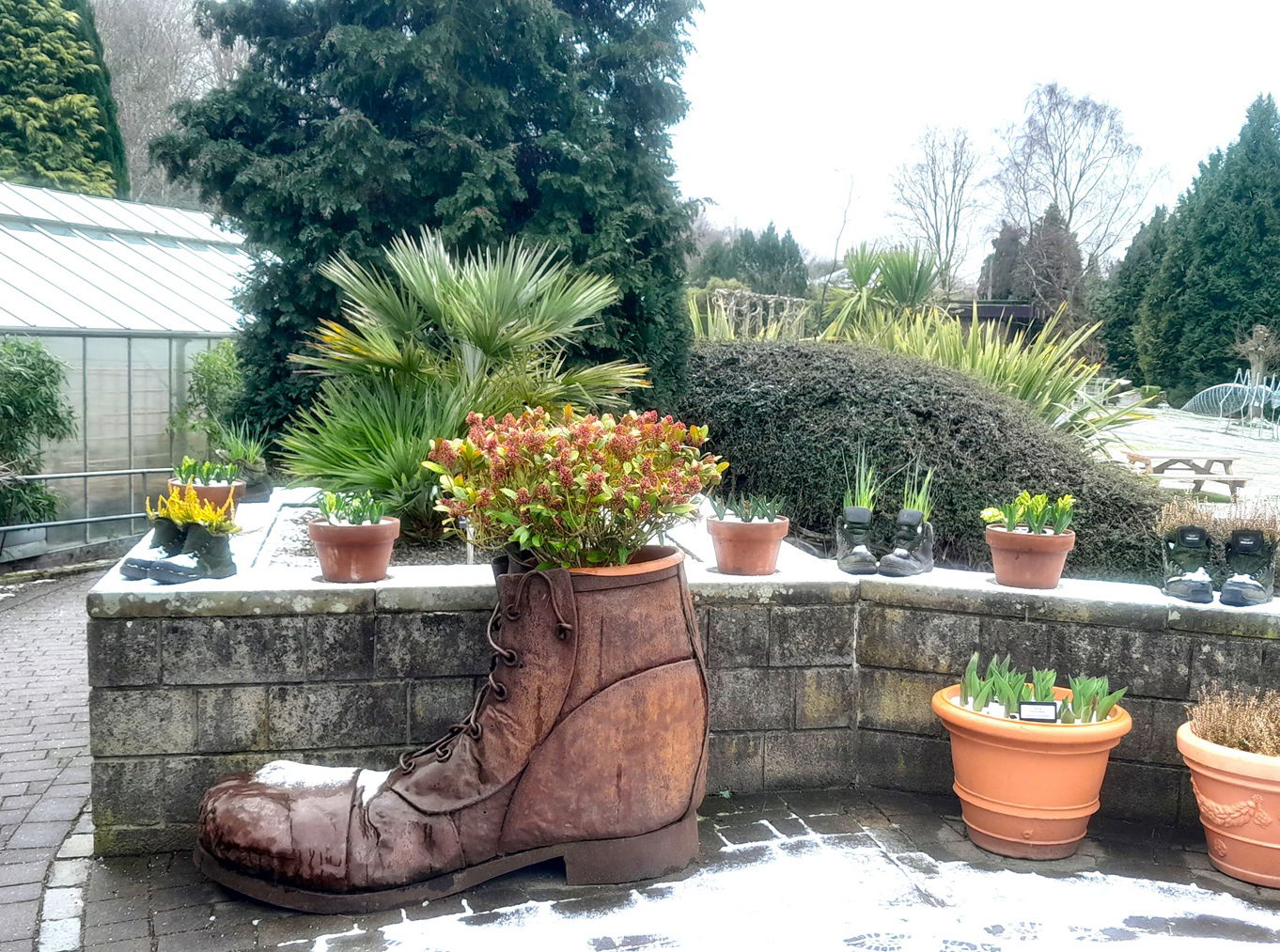 Botanic Gardens Durham
Landscape
Durham
County Durham
25 acres of plants from five continents. Also eye-catching art installations such as boots, bugs, and fungi.
More Museums
So this museum wasn't enough and you want more? Don't worry we have you covered.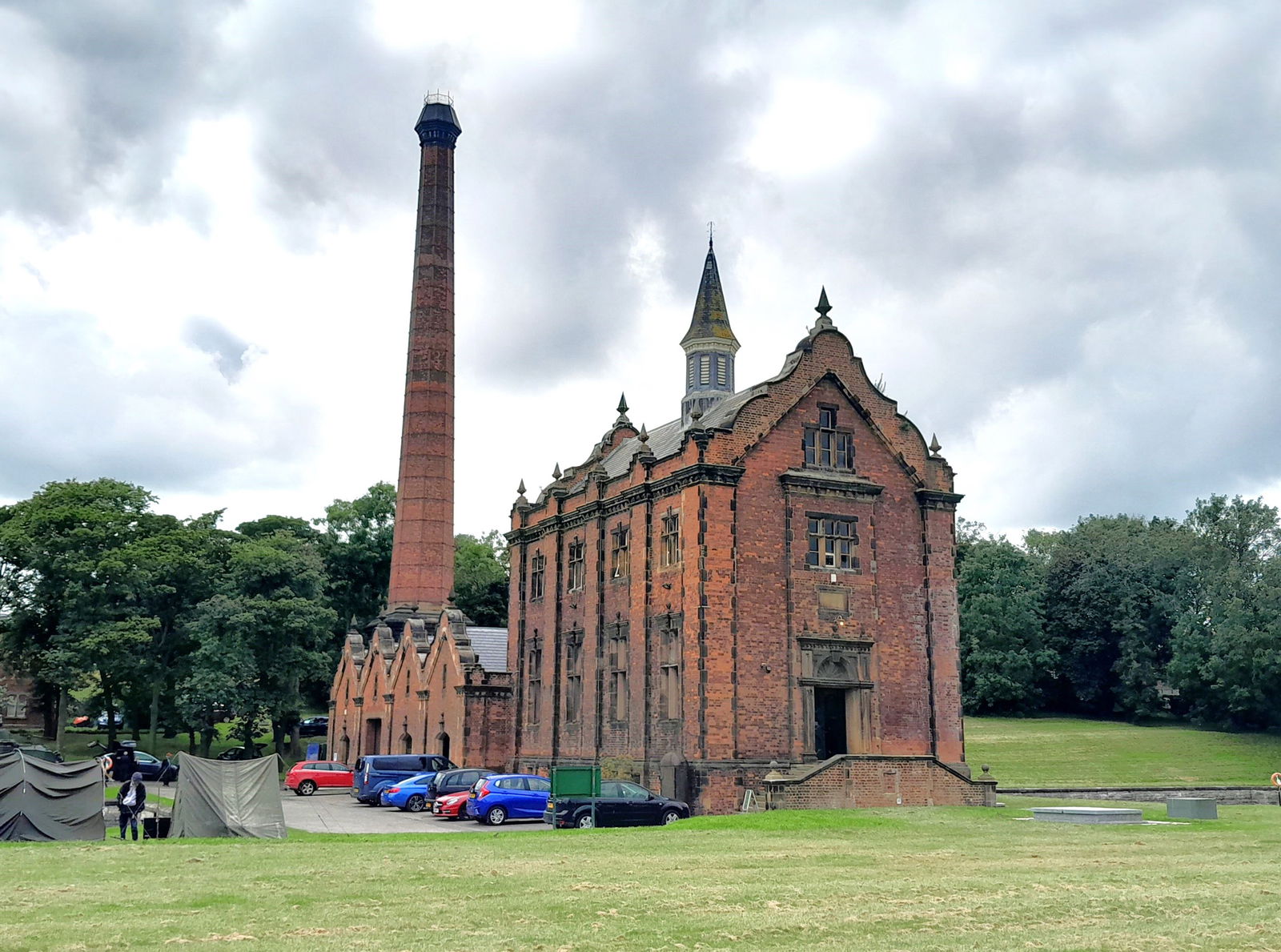 Ryhope Engines Museum
Museum
Sunderland
Tyne And Wear
An original working Victorian Water Pumping Station operated by steam.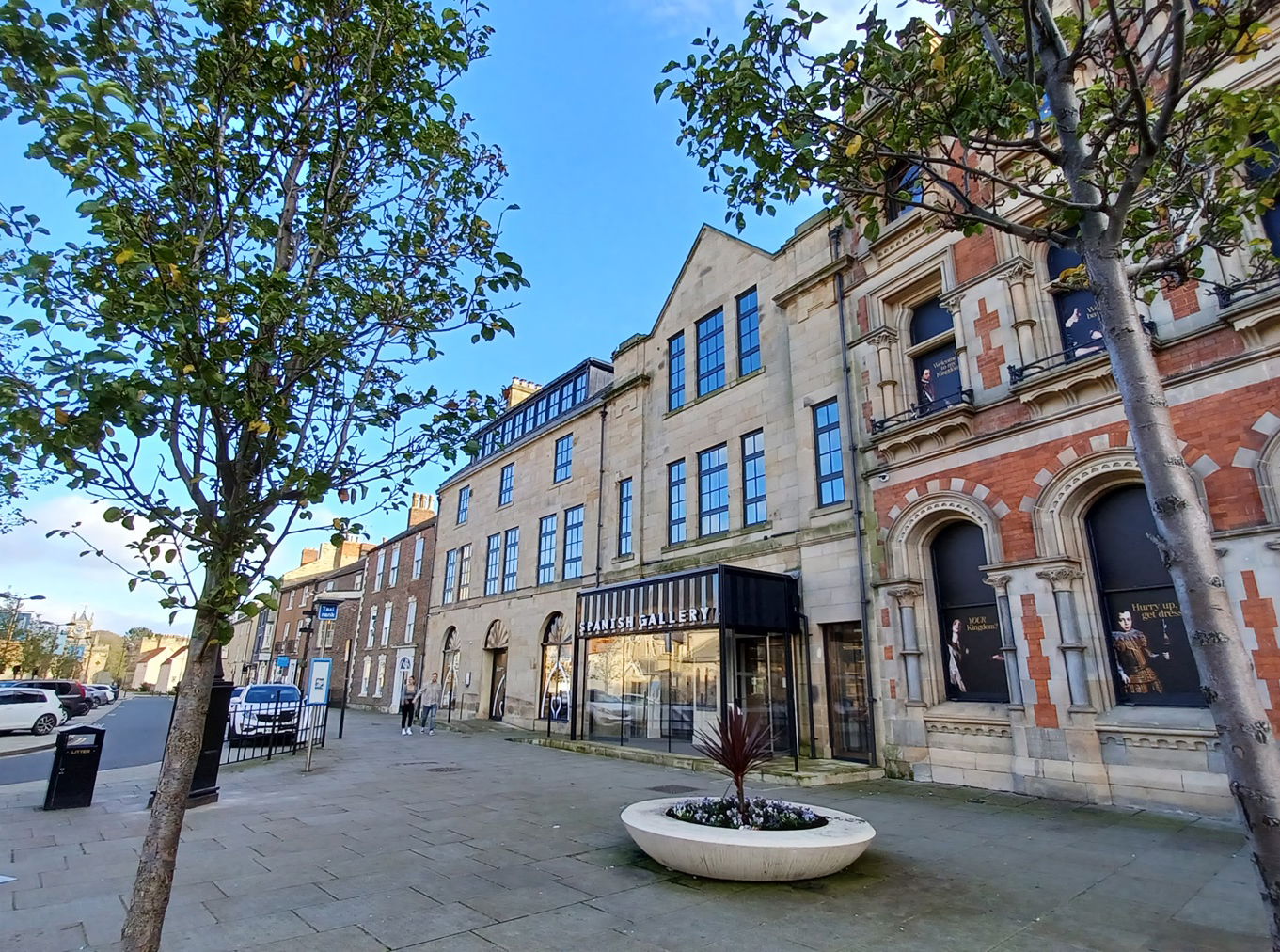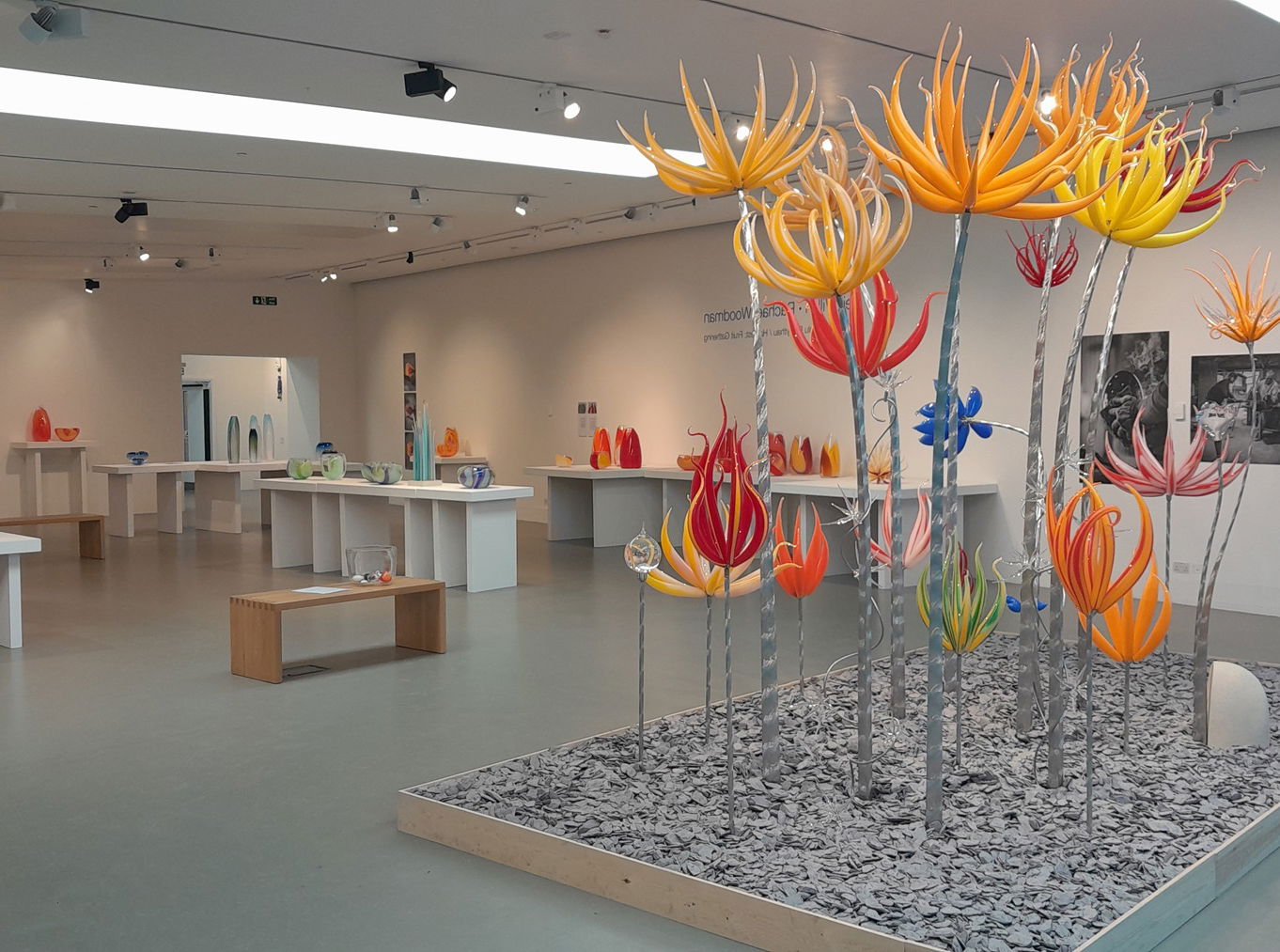 National Glass Center, Sunderland
Museum
Sunderland
Tyne And Wear
A modernist building, especially built for the study, teaching, demonstrating and display of all things glass.
Find Us On Facebook
We post all our new places daily on our Facebook Groups page, so join the group today and be notified when we add a new place.
Join Our Facebook Group