Marsden Rock
Landmark
South Shields
Tyne And Wear
Marsden Rock
Landmark In South Shields, Tyne And Wear
A huge rock standing on the beach at Marsden, South Shields that has collapsed into an arch an then to a single rock.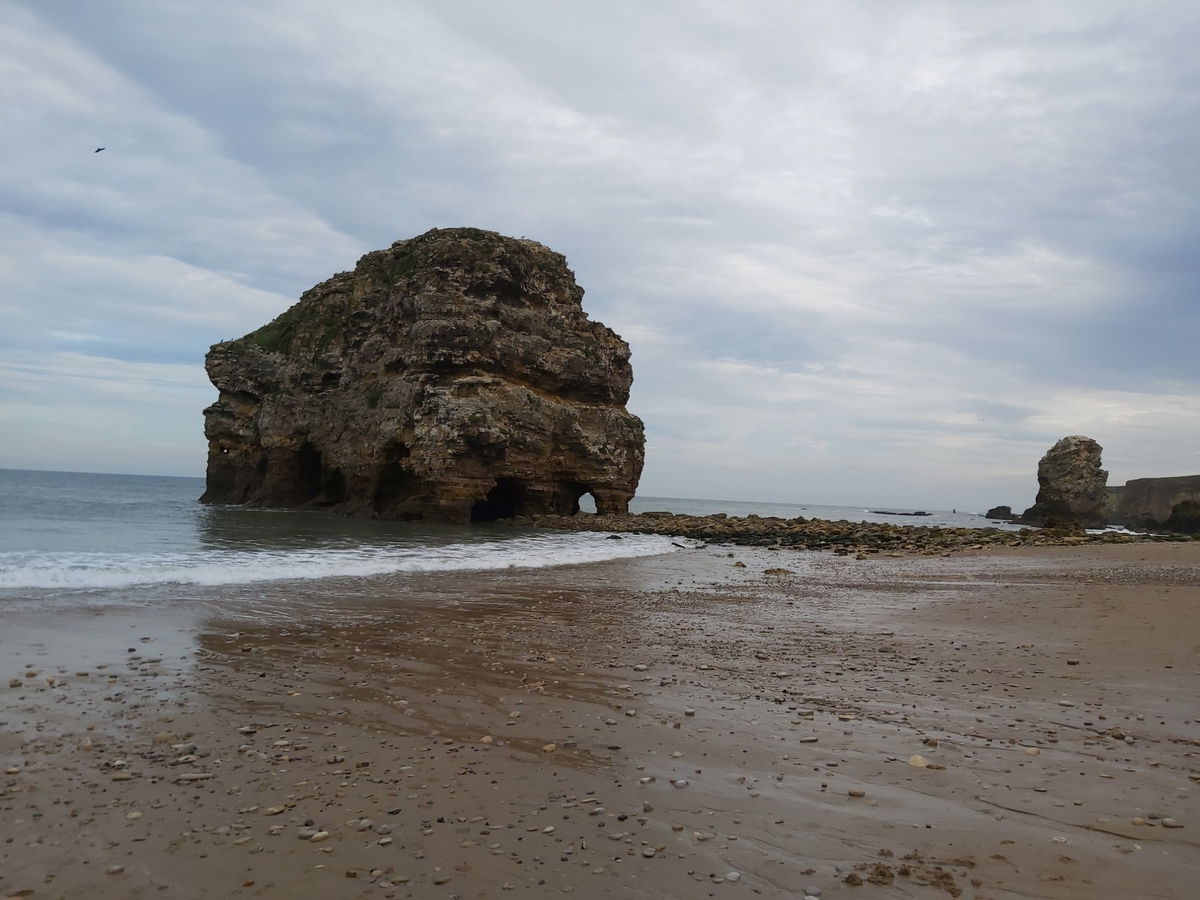 If you are enjoying the LJ Ross books, and like me, want to venture out and visit the places in the novels, then this is from the latest "The Rock" book.
The Rock refers to Marsden Rock and you will probably be familiar with it if you live in the North East, especially south of the Tyne.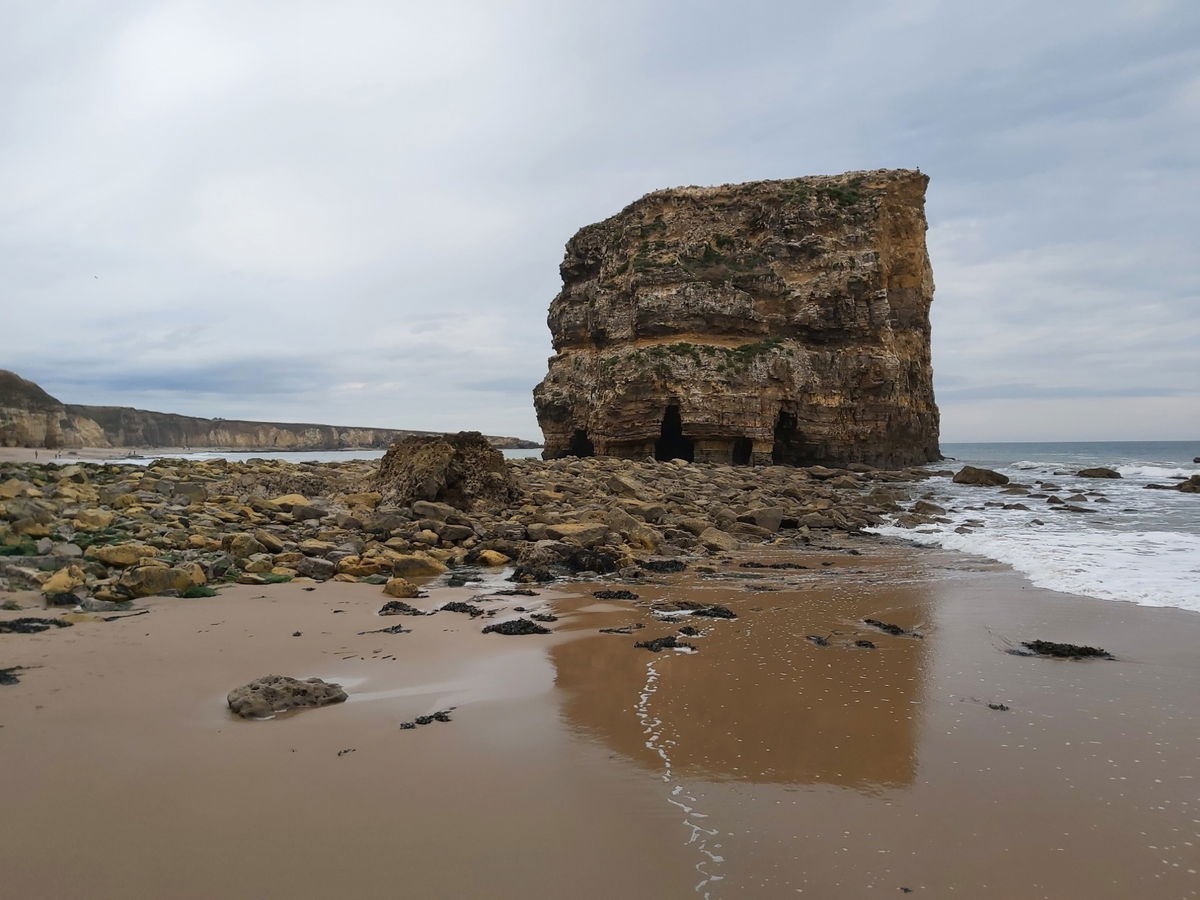 There are fine views of it from the clifftop, but if you fancy a closer look you have a couple of options.
You can use the lift in the Marsden Grotto (you'll probably have to buy a drink or a snack though) or brace yourself for 130 steps down and back up again if you take the stairs.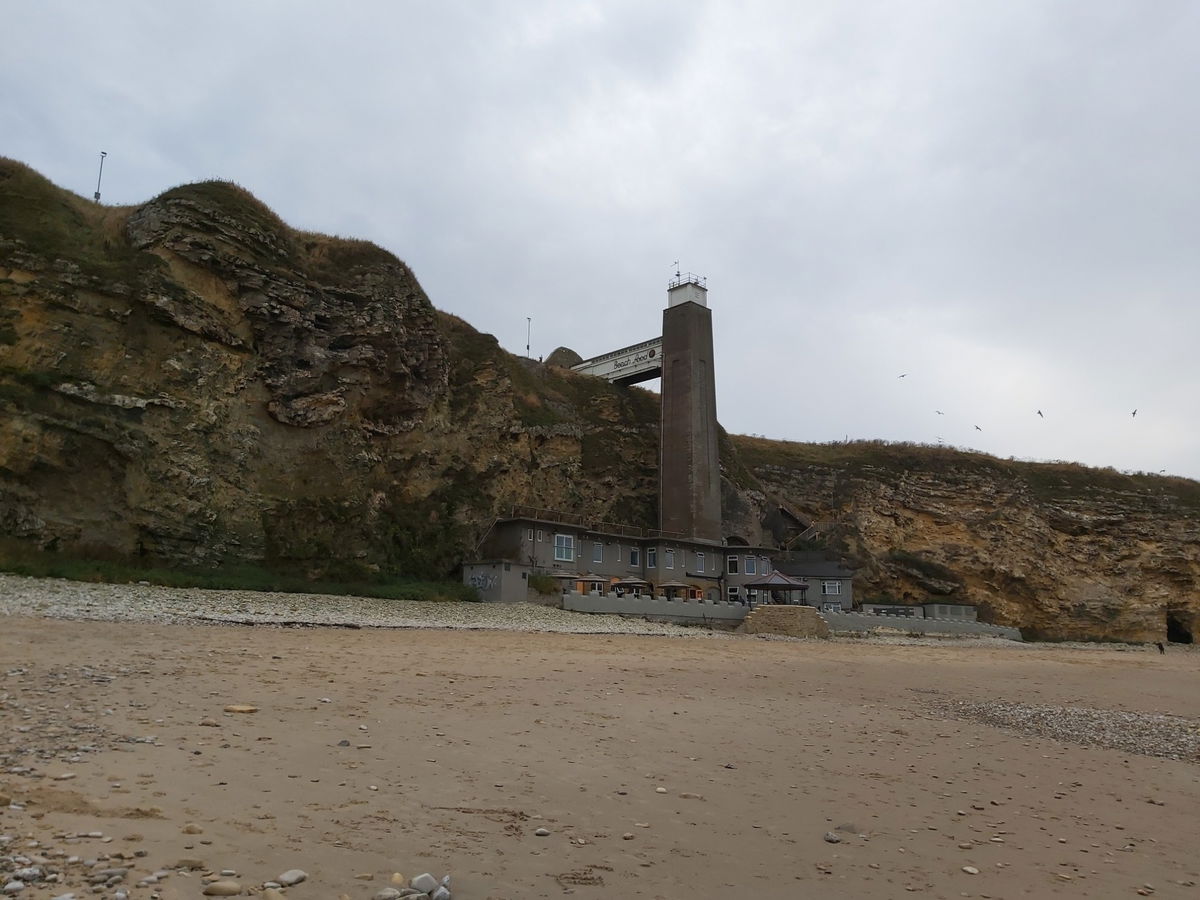 If you head down at low tide you can get right up to the rock (it's around 100m from the cliff) and have an explore of the nearby rock pools. At high tide it's totally surrounded by water. The rock stands 30m tall and is made of periclase and Magnesian Limestone for you budding geologists..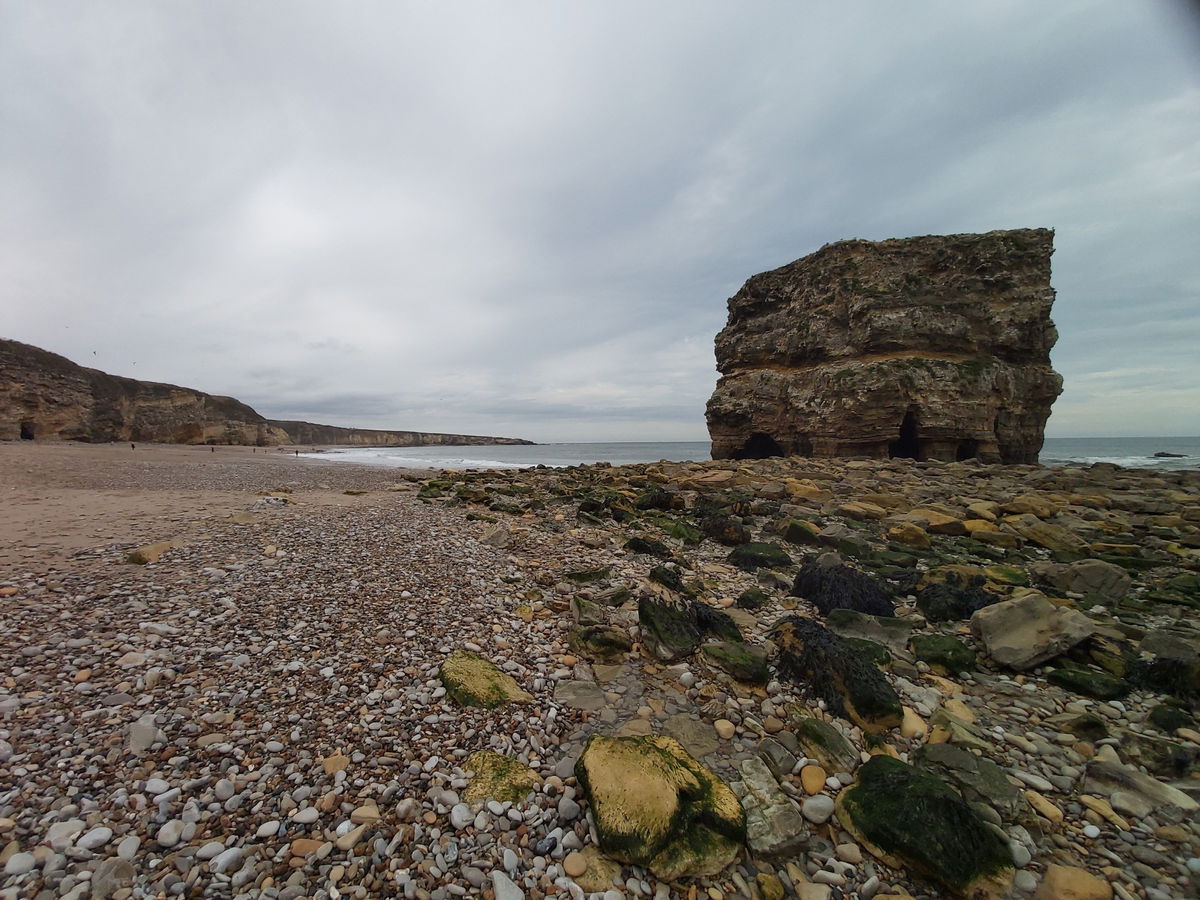 During the late 19th and early 20th centuries, there was a wooden staircase attached to the rock and you could venture to the top to take in the views.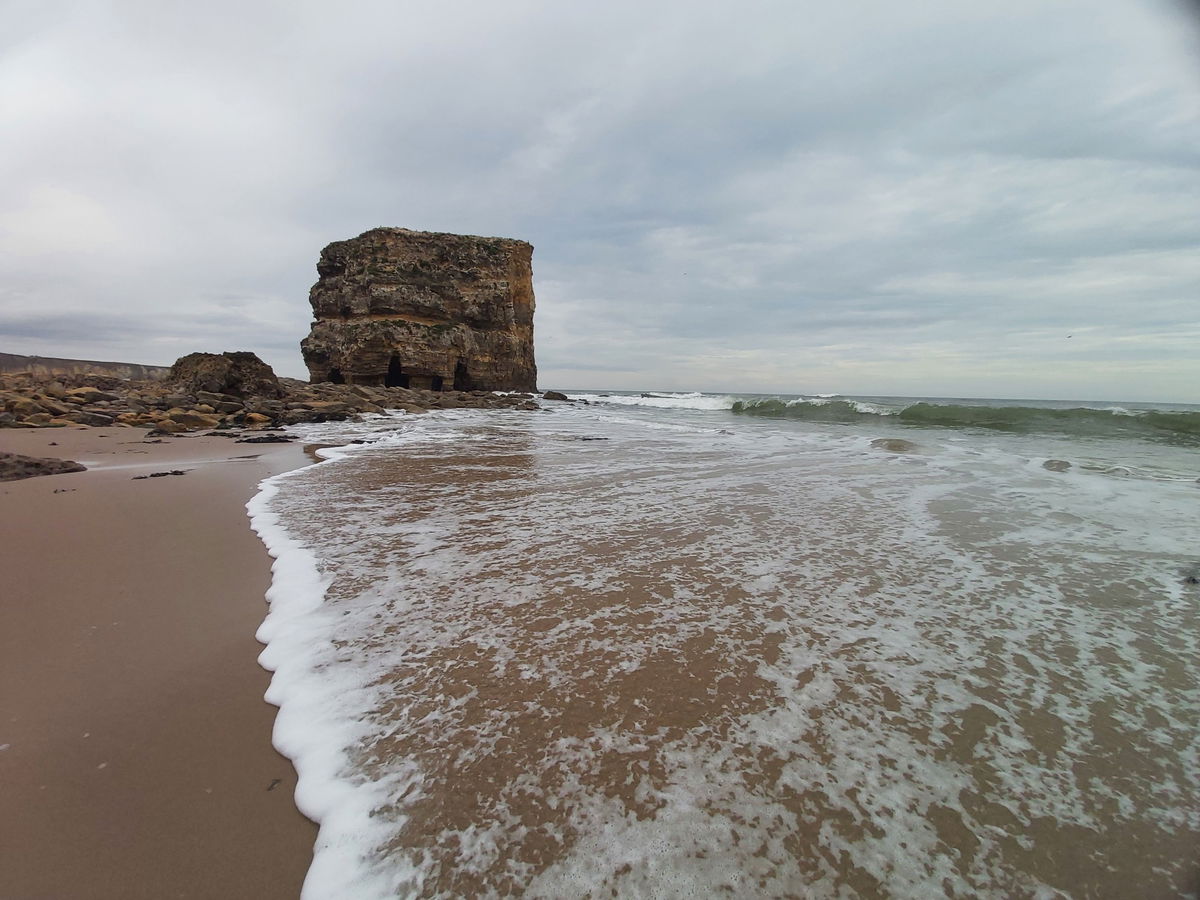 In 1911 the rock was reduced to an arch when a large portion of it collapsed into the sea. (We're hoping that one our fabulous members has an old picture of it somewhere!)
Then after years of being eroded by the tide the arch eventually collapsed in 1996 leaving the big rock and a stack next to it. But a year later the smaller stack was demolished as it was deemed unsafe to the public.
There are also cool rock formations nearby on the beach too.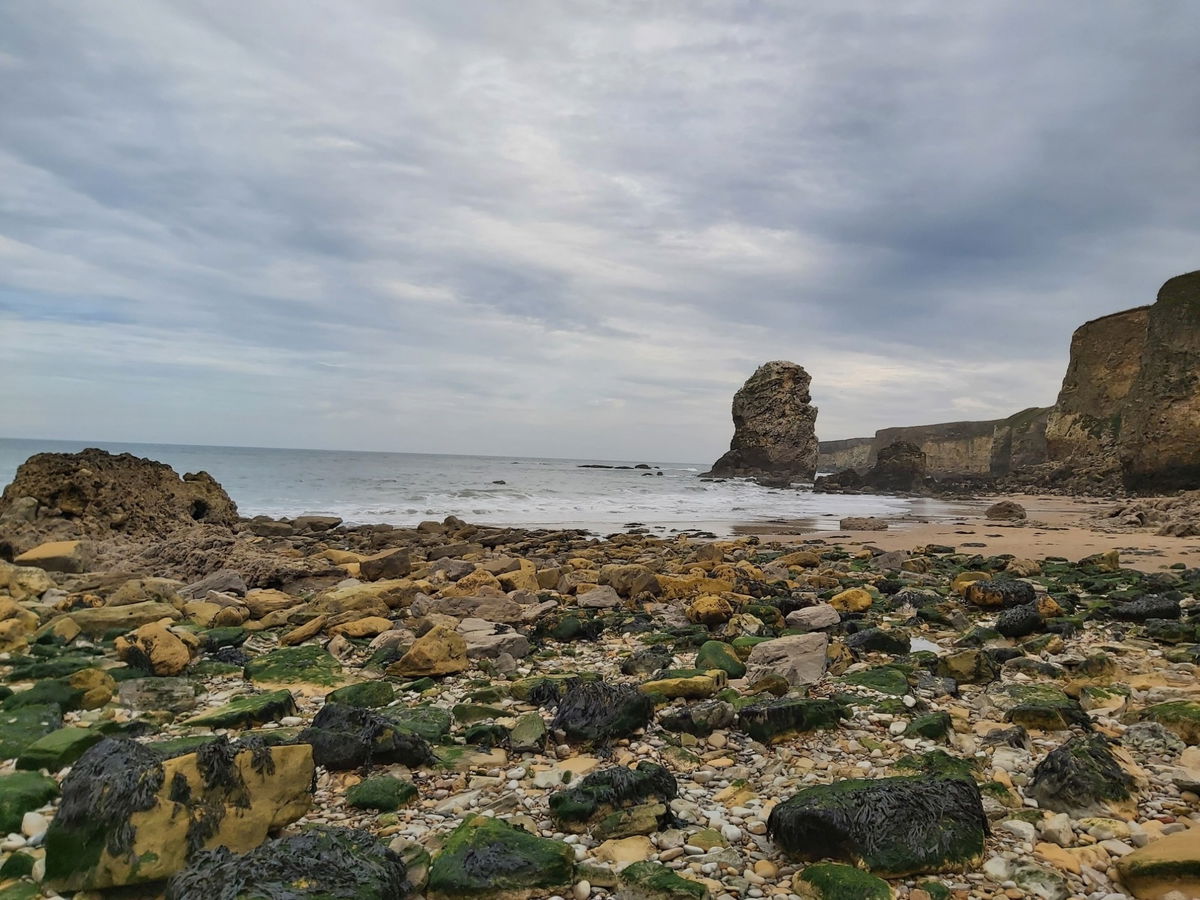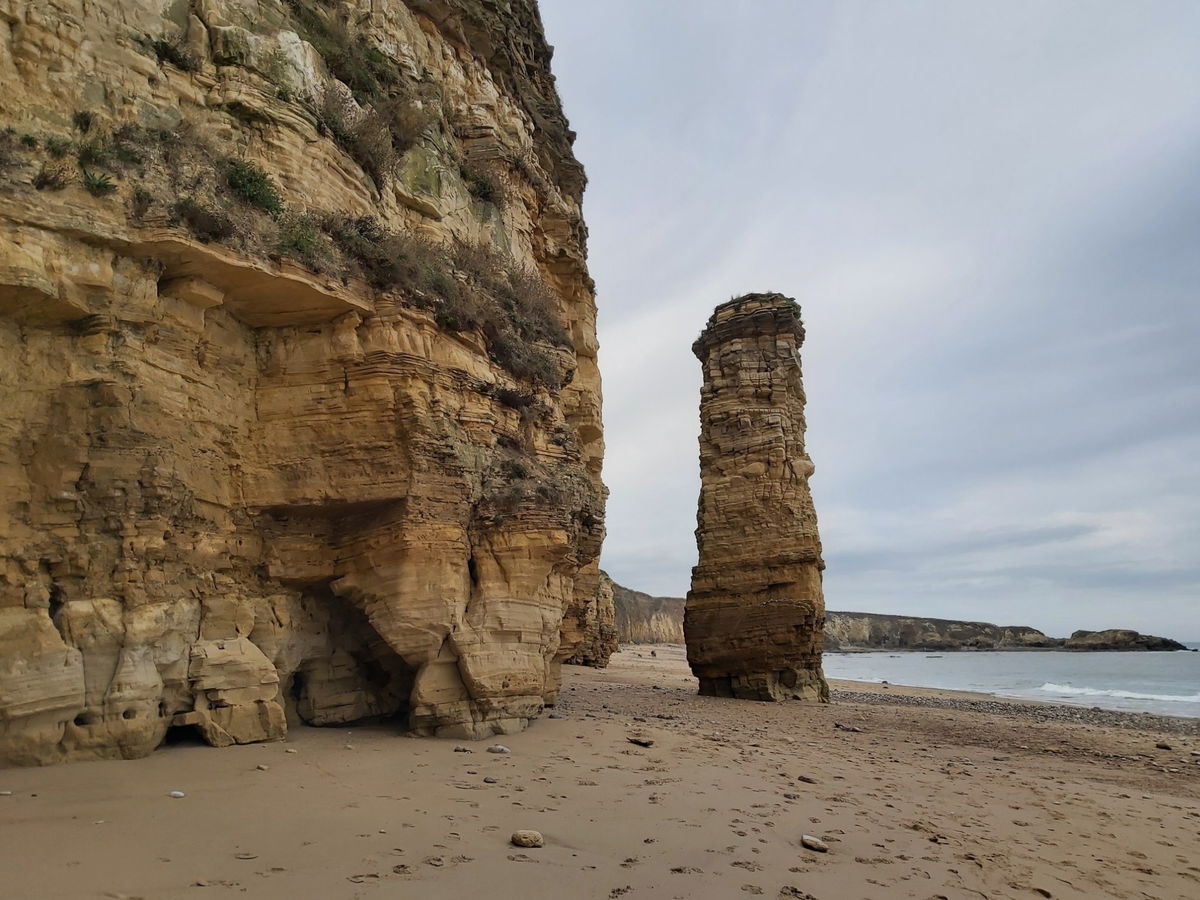 Due to the geology of the bay having high cliff faces, these provided excellent cover for smugglers to bring in their illegal supplies!
The rock is also home to a menagerie of seabirds including kittiwakes, gulls, cormorants and fulmars.
And finally a view from the clifftop. Yep that's me heading towards the rock to take the photos you see above!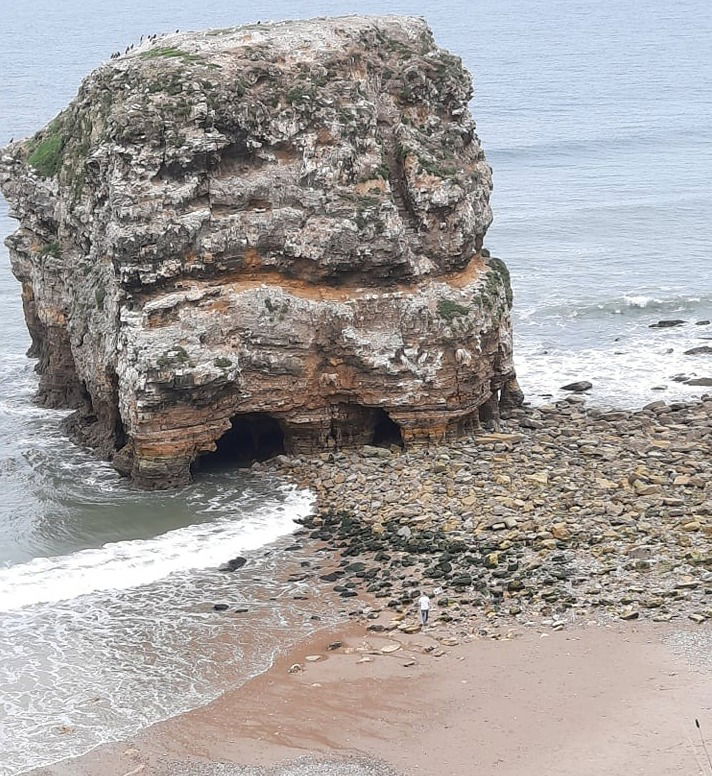 Good luck if you take the stairs!
And if you wanted to see what it looked like before it collapsed, our Fabulous North friend Bob Tame has sent in this beauty.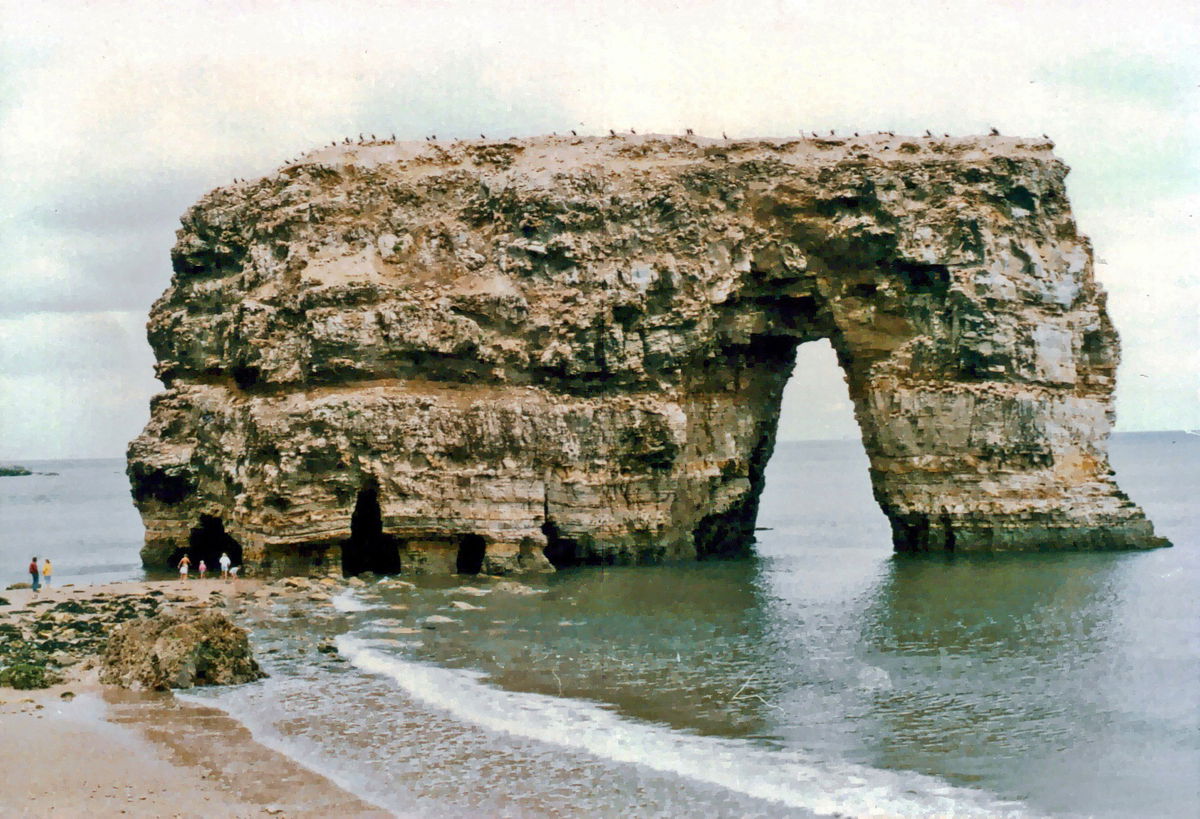 Where To Park For Marsden Rock?
Show Parking On Google Maps
Lat / Long
54.976674, 54.976674
What three words
There is a car park for Marsden Grotto on the clifftop above the rock.
Contributed by Simon Hawkins
Thanks for checking out this place on the Fabulous North! I do enjoy a wander out in to the countryside trying to find hidden gems that not many people know about. You can't beat a rogue Pele tower up a remote hill or a mysterious stone circle or a stunning waterfall secluded in a forest.
More Places from Simon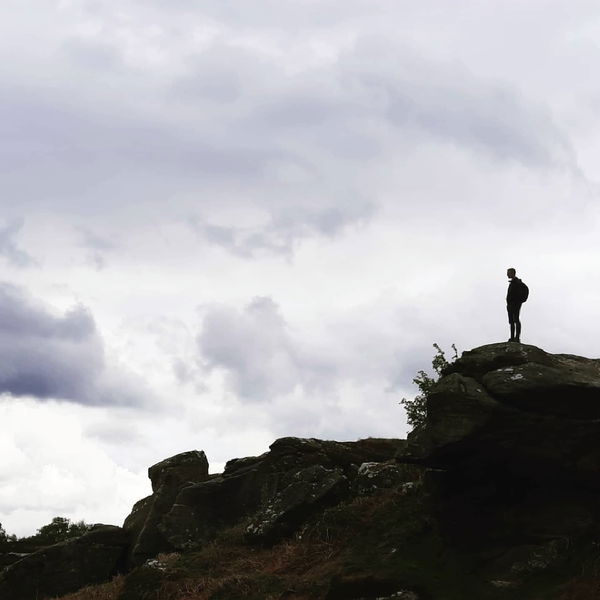 More Places In South Shields
Find more fabulous places in South Shields, Tyne And Wear and if you know of a place we haven't listed, then let us know.
Herd Groyne Lighthouse
Lighthouse
South Shields
Tyne And Wear
A Victorian lighthouse built in 1882, still used for navigational purposes today.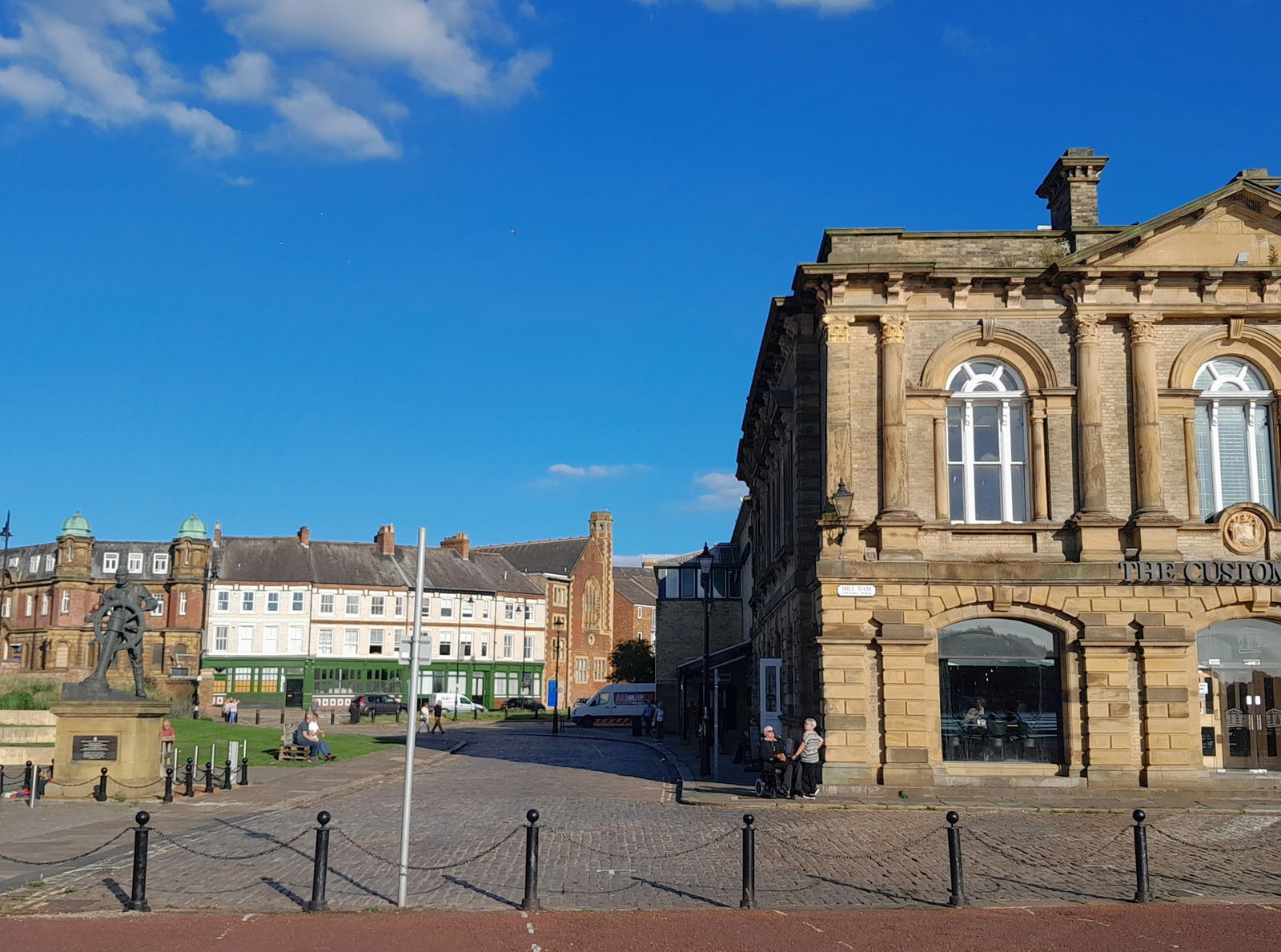 Mill Dam and Customs House
Building
South Shields
Tyne And Wear
An urban conservation area, with grand buildings, cobbled lanes, River Tyne views, and a few pubs.
Marsden Lime Kilns
Lime Kiln
South Shields
Tyne And Wear
Lime kilns on the coast near South Shields, built in the 1870s.
More Landmarks
So this landmark wasn't enough and you want more? Don't worry we have you covered.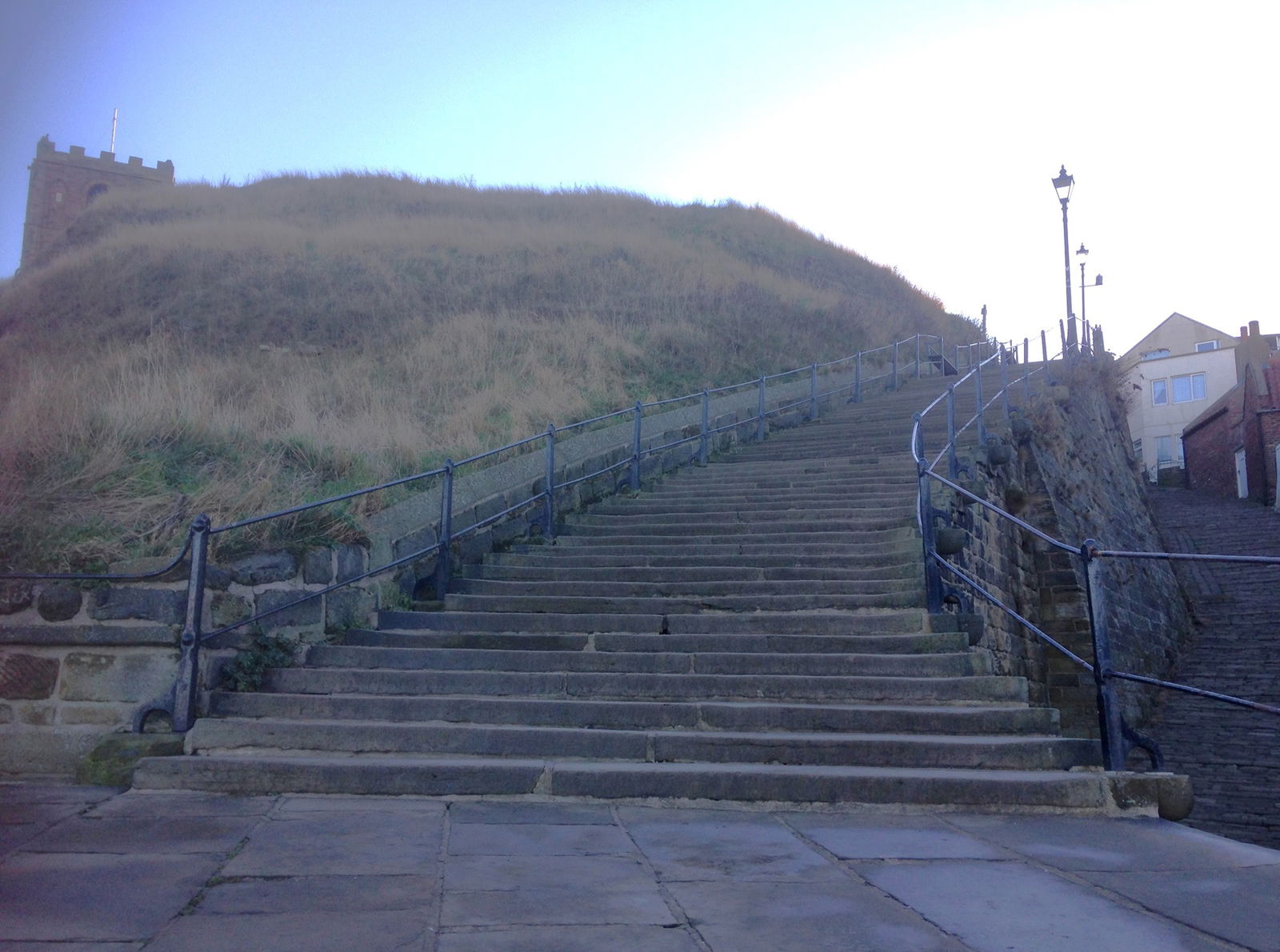 199 Steps In Whitby
Landmark
Whitby
North Yorkshire
The 199 stone steps lead up to the ruins of Whitby Abbey, a classic Gothic graveyard, and the Norman Church of Saint Mary.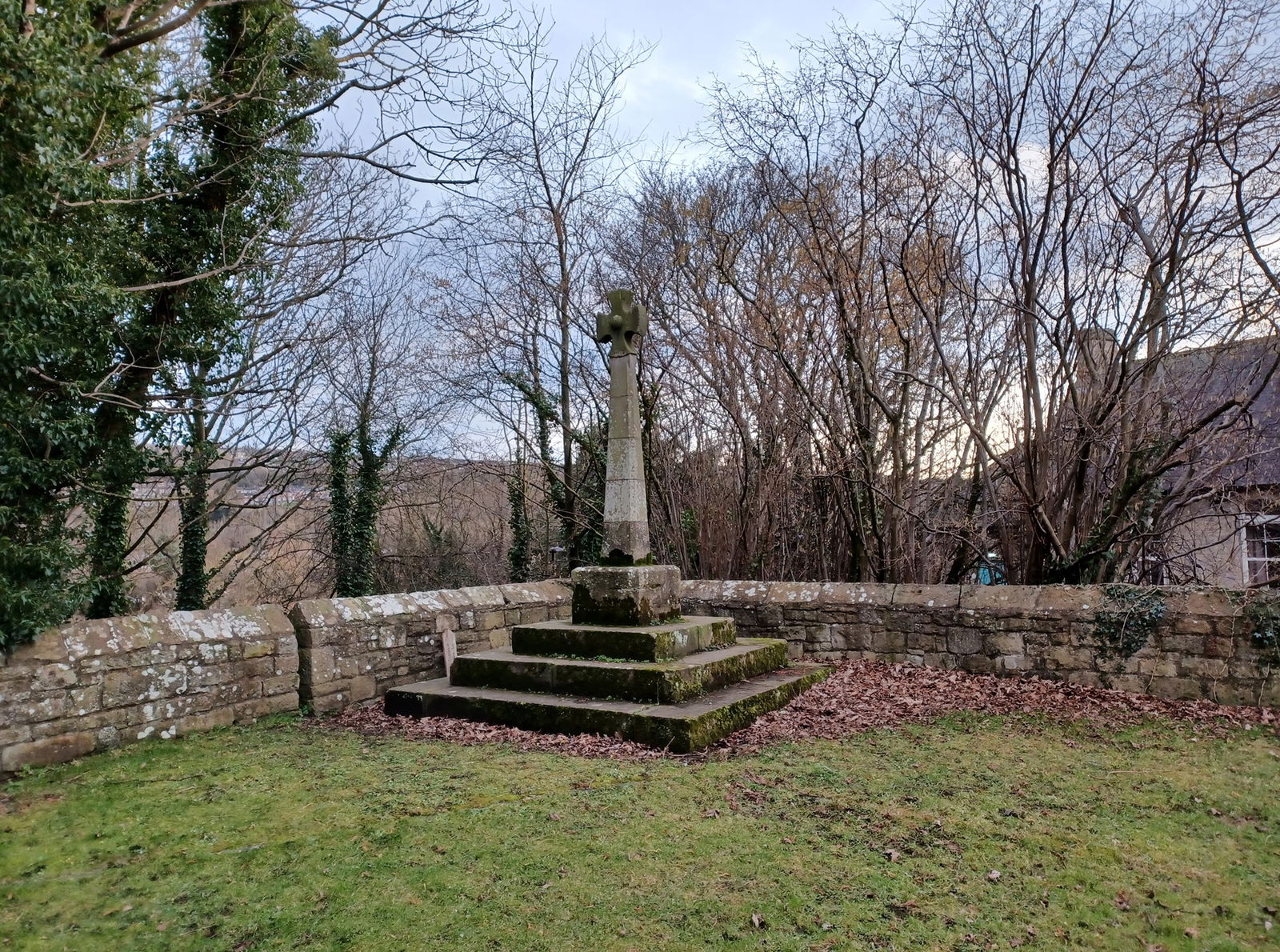 The Goose Fair Cross
Landmark
Ovingham
Northumberland
An 11th century Saxon cross head that marks the focus for the start of the annual Goose Fair in Ovingham.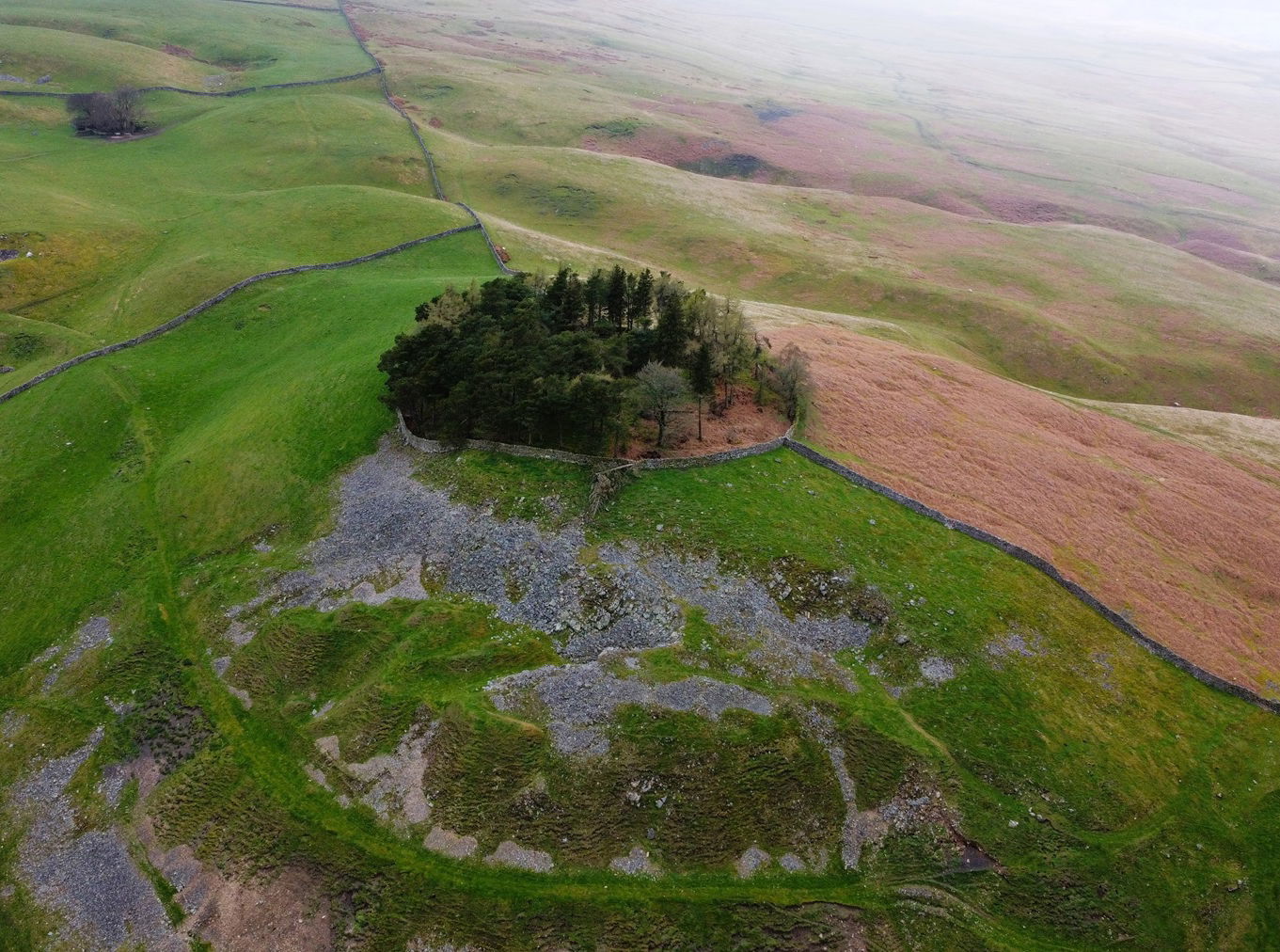 Kirkcarrion
Landmark
Middleton-in-Teesdale
County Durham
An ancient burial ground for a Bronze Age chieftain called Prince Caryn.
Find Us On Facebook
We post all our new places daily on our Facebook Groups page, so join the group today and be notified when we add a new place.
Join Our Facebook Group