Murals at The Headland, Hartlepool
Art
Hartlepool
County Durham
Murals at The Headland In Hartlepool
Art In Hartlepool, County Durham
Stunning art around the Headland at Hartlepool. Each one has a story.
It is not often you get a guide to some outstanding artwork by the Artist. Up steps Lewis Hobson AKA Durham Spray Paints. He is enthusiastic about what he depicts and chooses carefully with the consultation of the owners. You may think of Spray Paint artists usually as graffiti, this work is cultural and inspiring..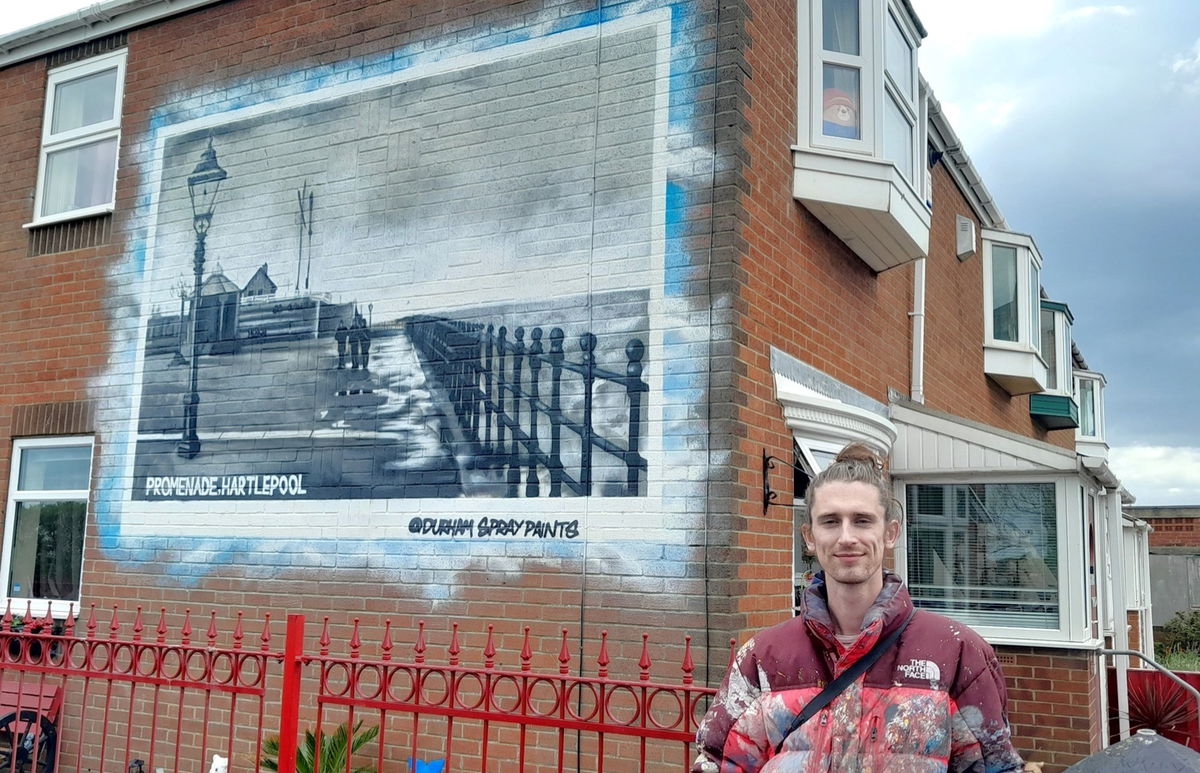 The mural on the junction of Marine Drive and Friar Terrace is a local postcard scene taken in times gone by. The owners have an ideal location and it will attract visitors. The perspective of the railings and the puddles are particularly pleasing. It evokes comments about times gone by.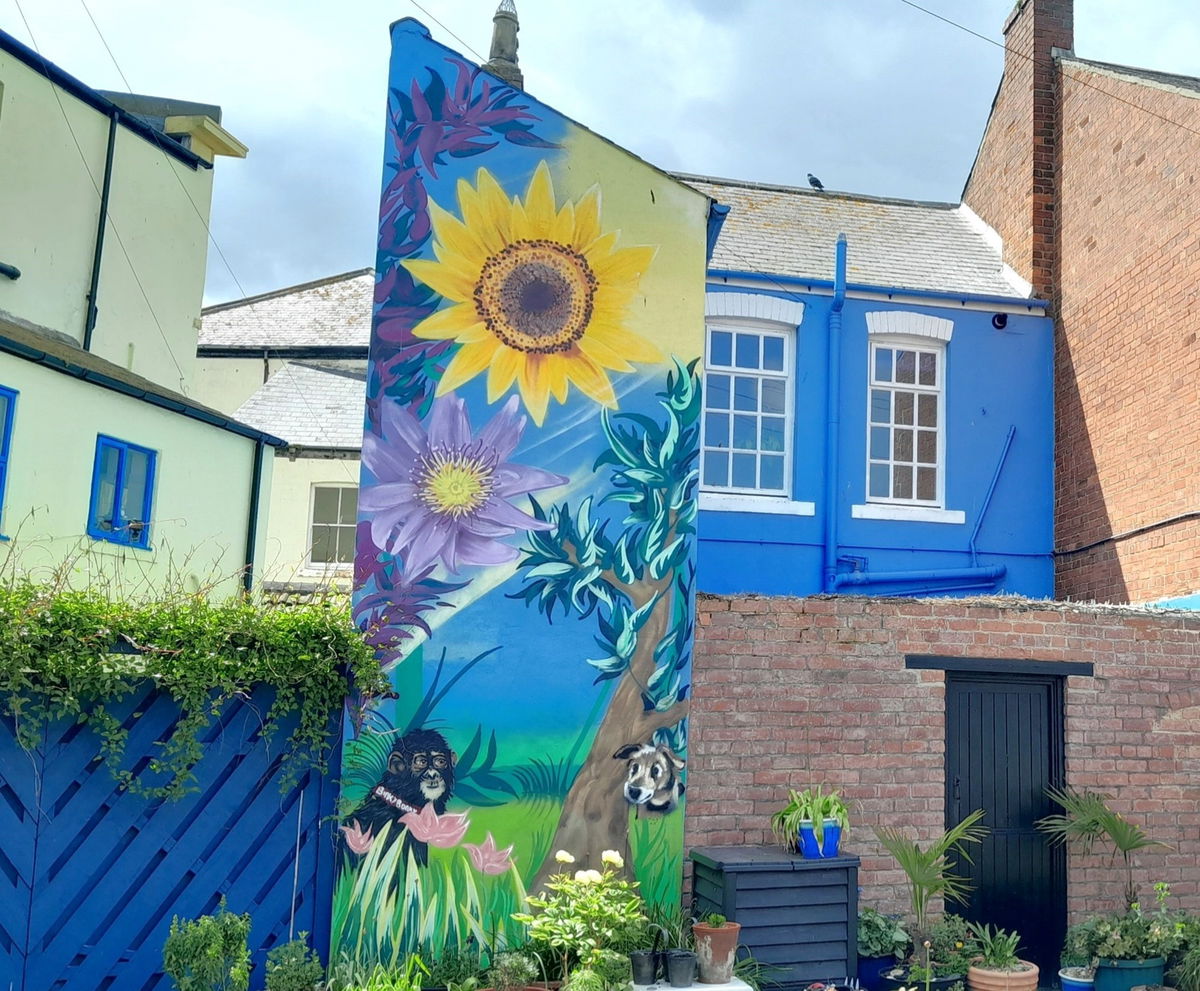 This vibrant work is at the rear of Baptist Street. Homeowner Dirk Van Der Werff was supportive of Hobson as he started to paint, and Van Der Werff commissioned this artwork. He gave some history on the property saying that in 1914 the back of the property was demolished by a shell that had come through the house next door, with one fatality.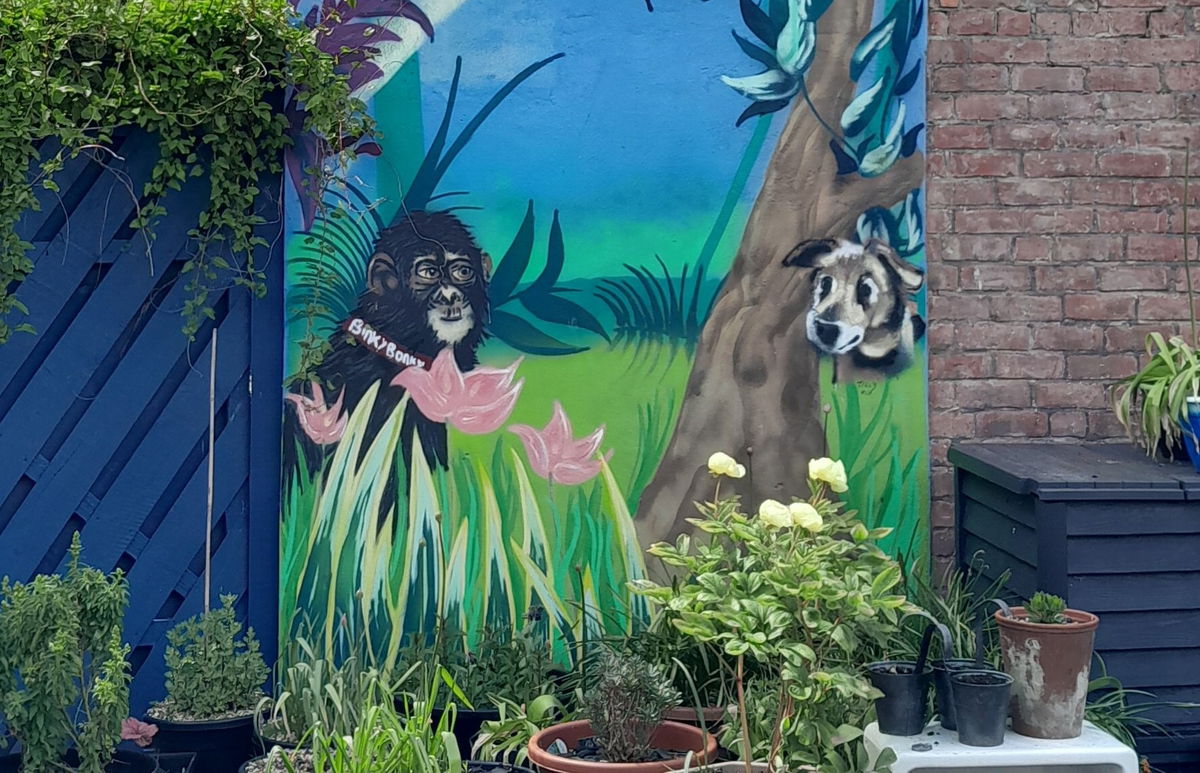 Unfortunately, Lewis caught Covid at this time, realising why he felt dreadful and tired. He then had to self-isolate so things were put on hold. The owner's dog is featured as a tribute. (the dog theme comes up on a couple of other murals too) The monkey is a reference to the Hartlepool folklore regarding the one dressed in a French Army uniform, put to trial and hung as it did not answer the questions of the 'court'.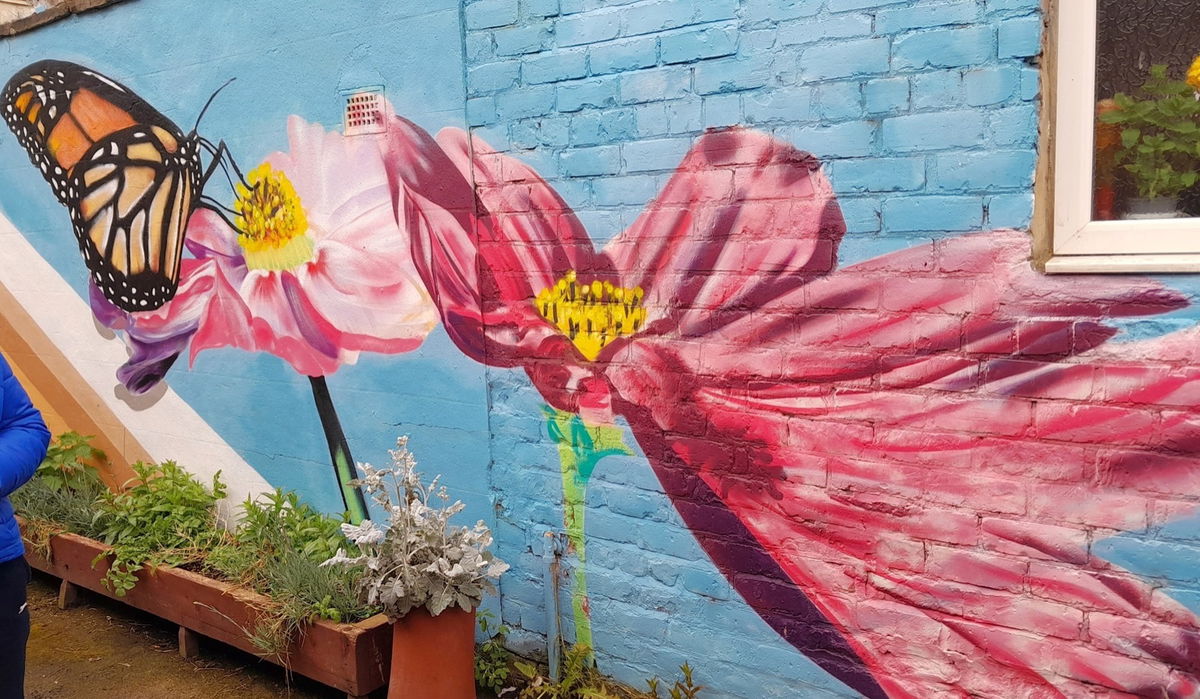 Along the alley between Baptist Street and Marquis Street several owners asked for naturalist murals. One owner being an ornithologist requested a certain bird. Lewis had to get the mandril correct for the Redstart, which is common around the Headland. A bee sits prettily on one wall opposite butterflies and flowers.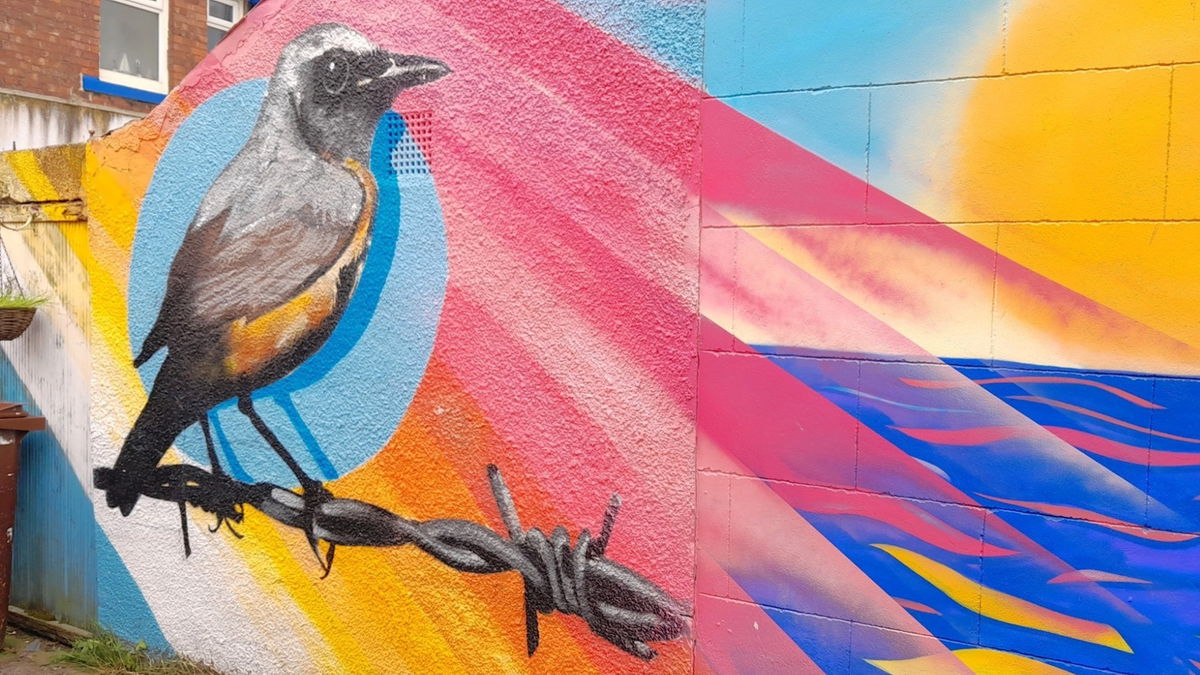 The Pot House Pub has a local scene of The Heugh Lighthouse and 'Elephant Rock' which was washed away in 1891. There is also an Andy Capp sculpture (More about him shortly).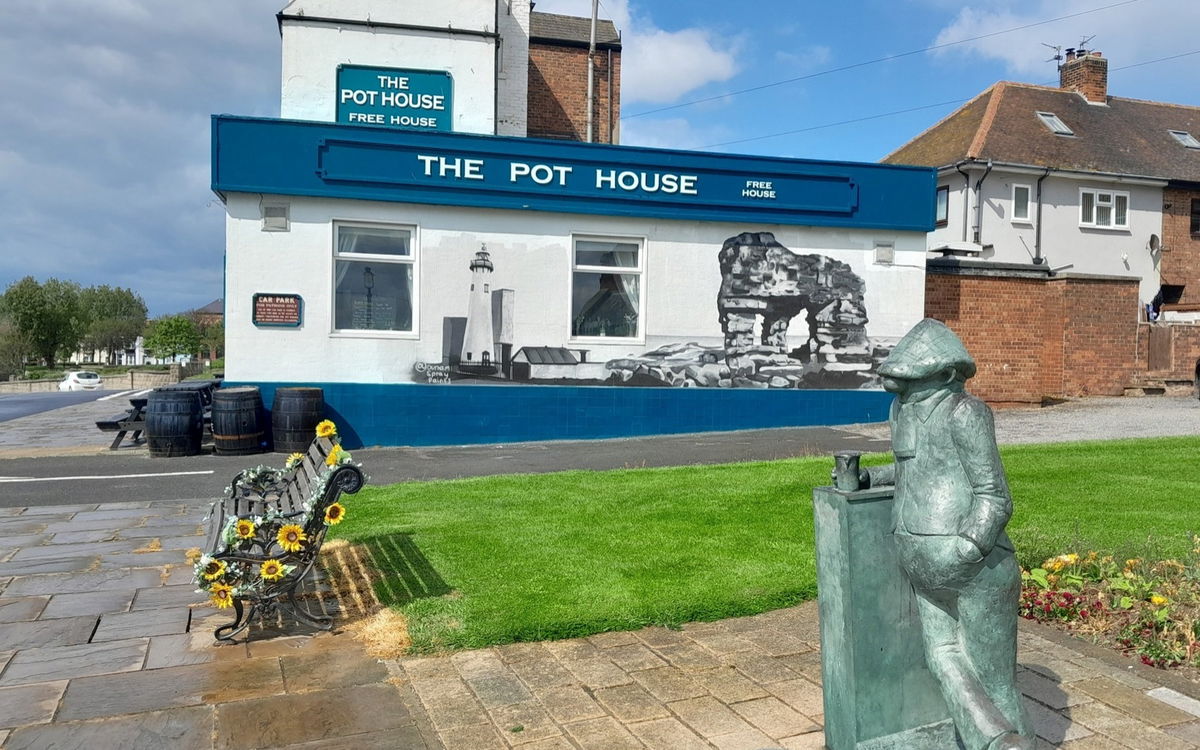 The Heugh Lighthouse is still in use today, It displays a white light, flashing twice every ten seconds. The adjacent buildings housed a nautophone fog signal, which used to sound three 3-second blasts every 45 seconds. Every lighthouse has its own flash sequence so the navigator knows which lighthouse it is. same goes for Fog Horn. The other building depicted houses radio equipment for HM Coastguard.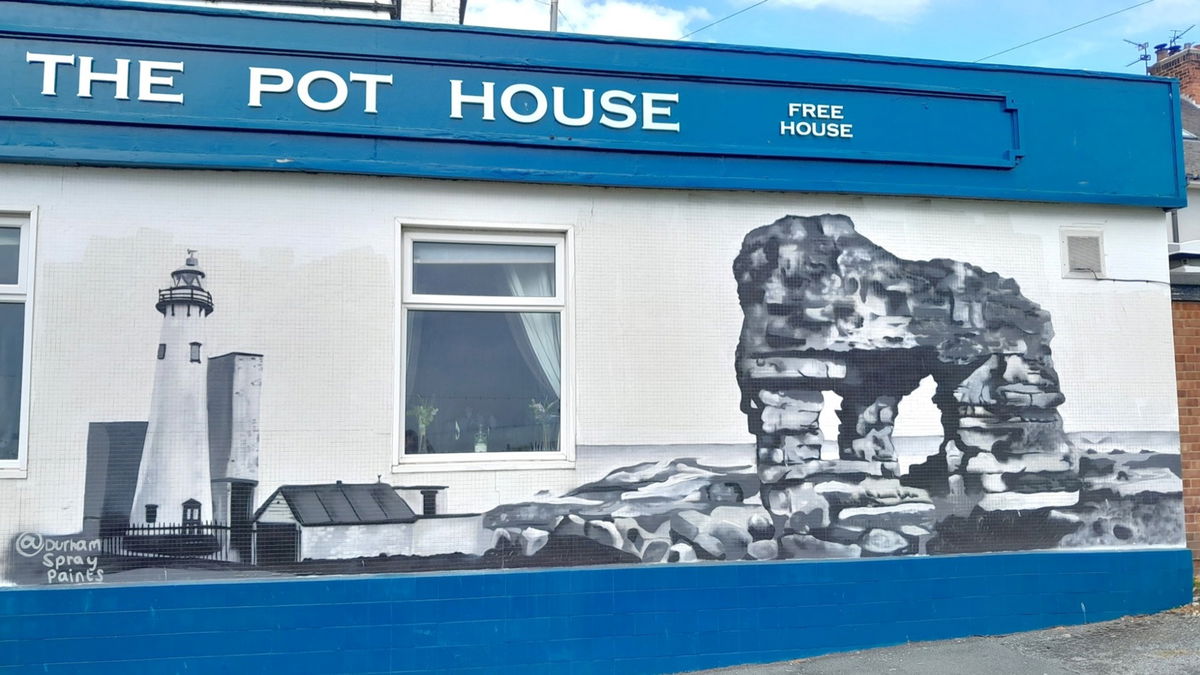 At Pilot Pier an Andy Capp cartoon is painted on an old munitions store, which used to have a sandy floor so that if the building got blown up the impact would go down rather than up. Now it is used for storing fishing equipment. Reg Smthe created the comic strip Andy Capp in 1957. It is based on a Workshy Layabout in the North East. Andy Capp wearing a trademark flat cap and you never see his eyes.
There is a sketch of the owner's dog where it used to sit wagging its tail.
The Ship PH has an apt depiction of the work the splendid Royal National Lifeboat Institution does and showcases Lewis Hobson's skills. He said when considering this piece the RNLI "Gave me a tour of their station and I got to learn more about what they do. We sat down in the special space they use to decompress after a call out and looked over some pictures". Apparently no one stepped up to be a model for it.
You can see another friendly canine there to greet you.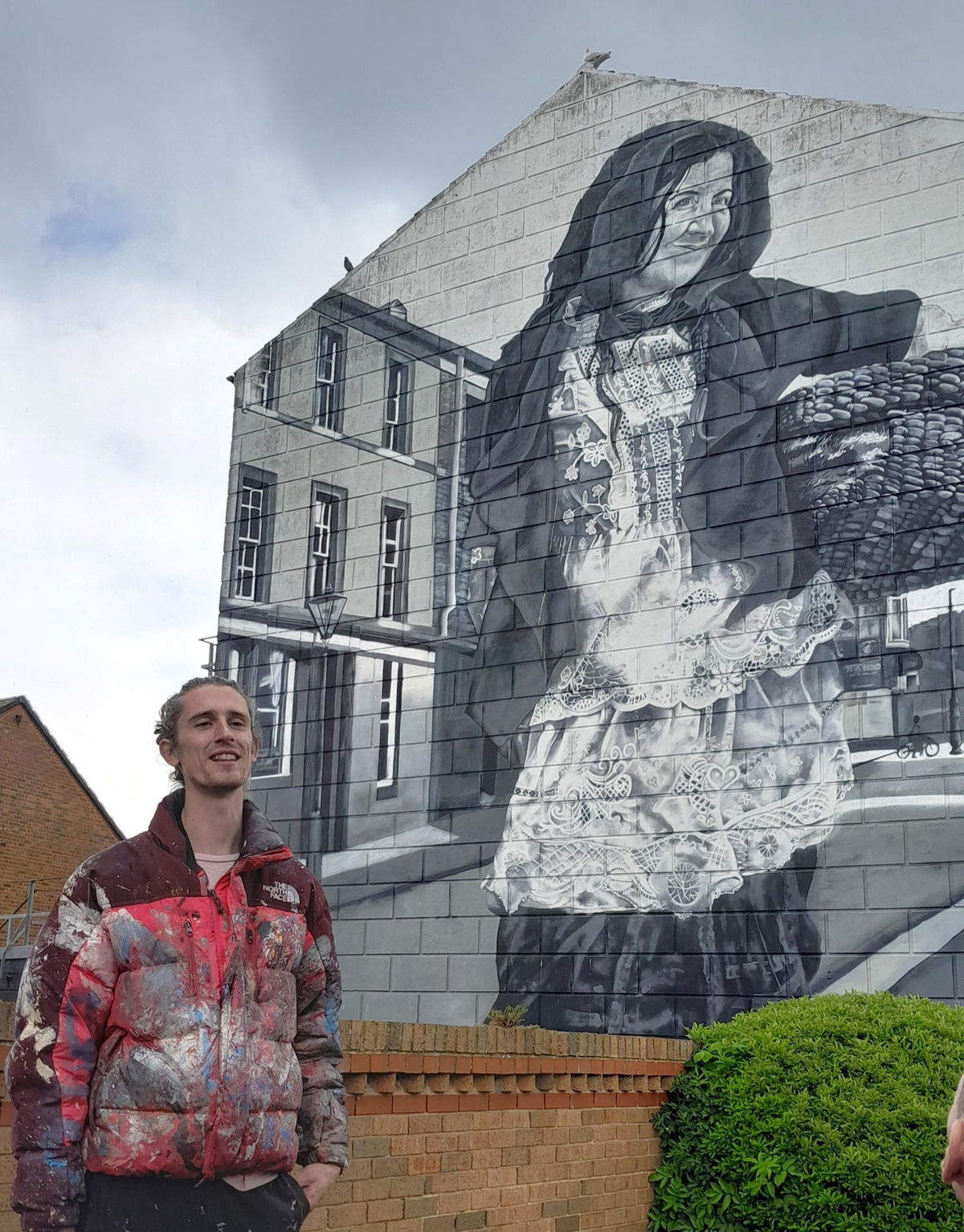 The Fisherman's Arms PH has the largest of all Hobson's works. This Fish wife was several scenes put together, and a nod to his mum: in the advert, he reversed the HP to his mum's initials PH. The Fish Lasses pose is strikingly reminiscent of paintings by the art colony known at Cullercoats. A friend of Lewis's called Chloe was the model.
How To Find Murals at The Headland, Hartlepool
Where To Park For Murals at The Headland, Hartlepool ?
Show Parking On Google Maps
Lat / Long
54.696839, 54.696839
What three words
On Street parking around the area.
Contributed by Rosalind Parker
Thanks for reading through and getting to the end of this post. I enjoy exploring the Fabulous North (Especially as a Southerner residing up North). I like 'snippets' of information, and more so, if they are obscure, amusing or meaningful. The photographs are taken on a mobile phone, without any enhancements.
More Places from Rosalind
More Places In Hartlepool
Find more fabulous places in Hartlepool, County Durham and if you know of a place we haven't listed, then let us know.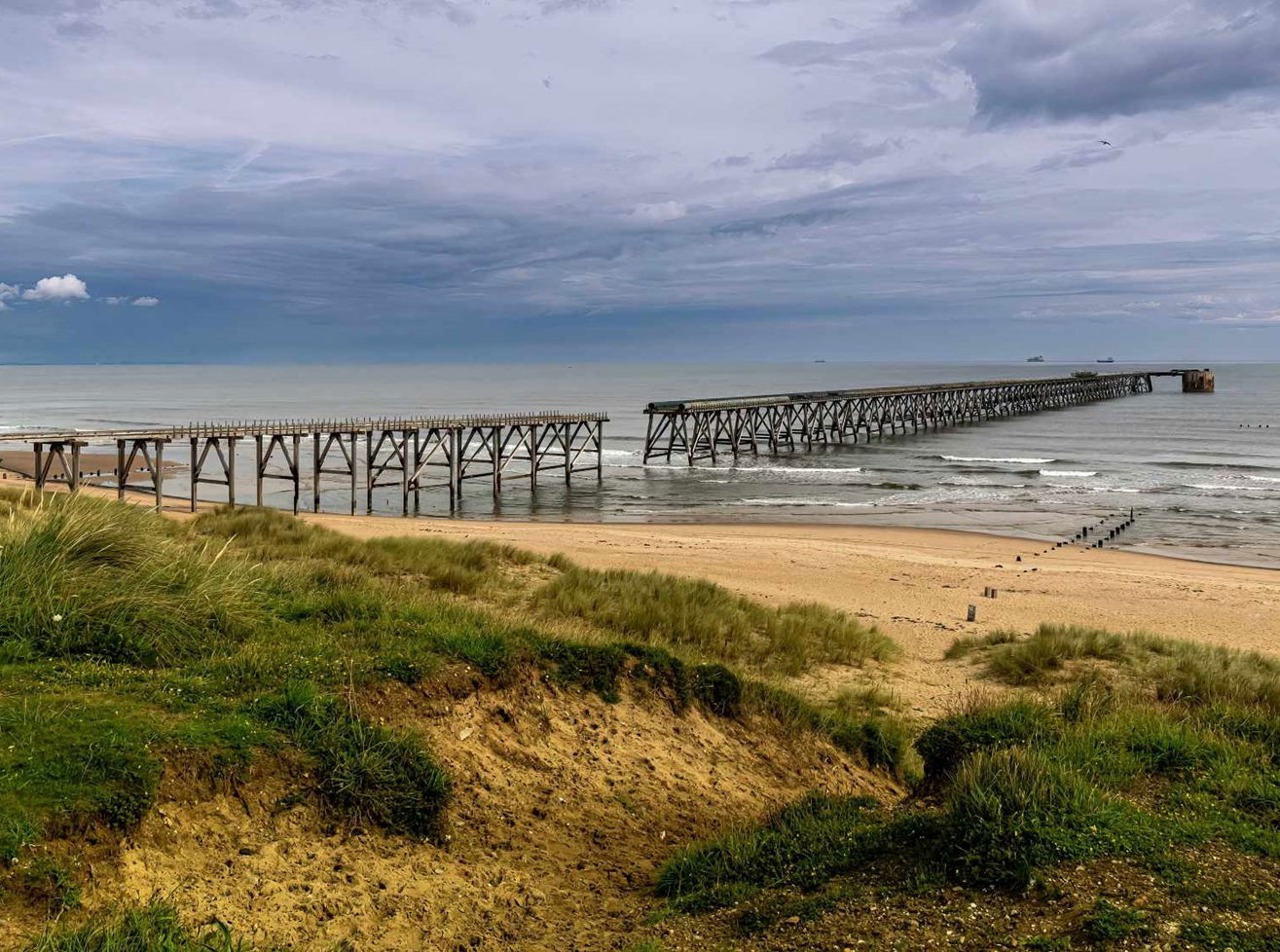 Steetley Pier
Landmark
Hartlepool
County Durham
A 2,000 foot long pier built in the 1960's to pipe sea water for the magnesia treatment works.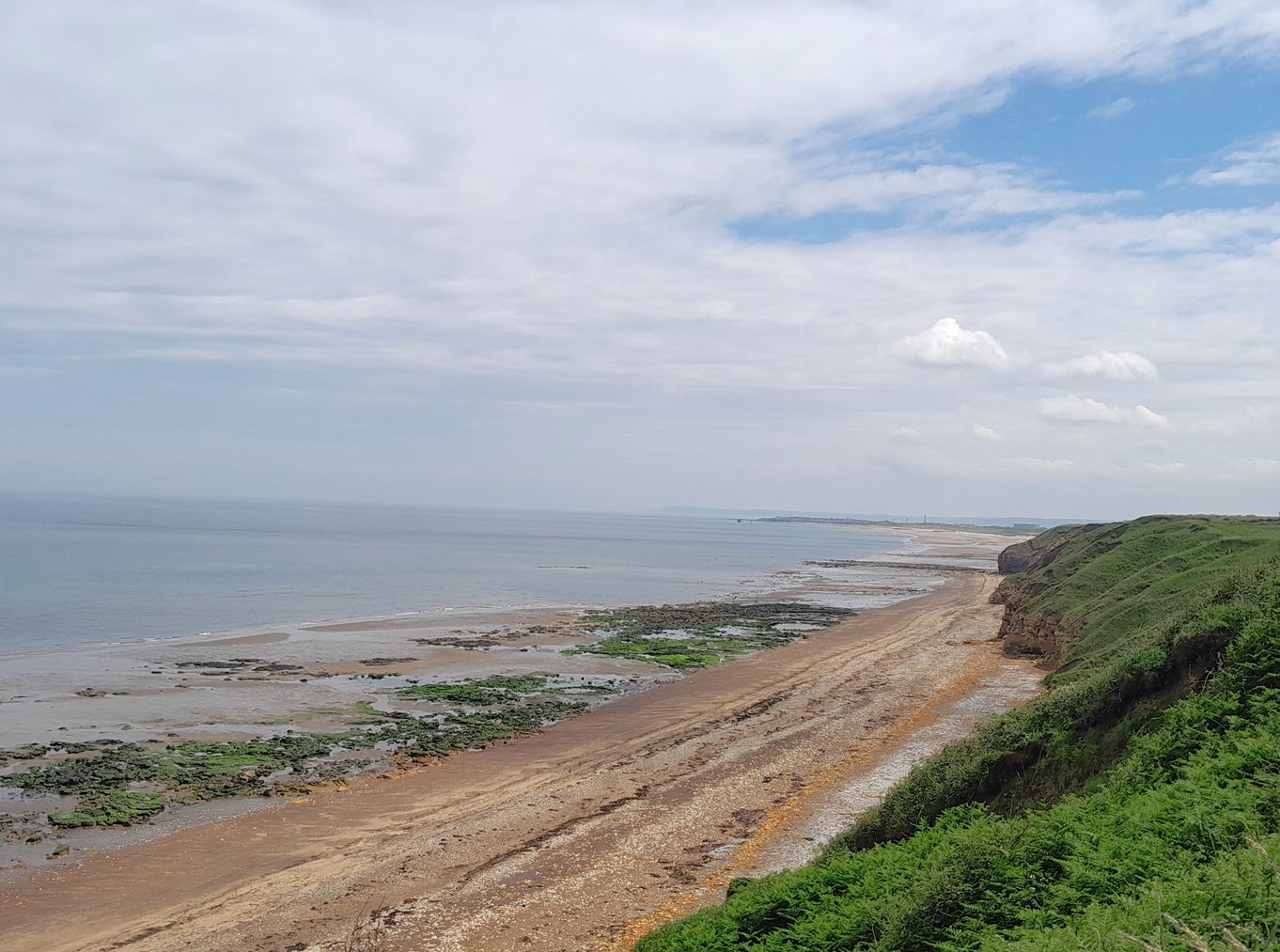 Blackhall Rocks
Landscape
Hartlepool
County Durham
Dramatic landscape and panoramic views of the coast. Stone art with science, history and mythology.
More Arts
So this art wasn't enough and you want more? Don't worry we have you covered.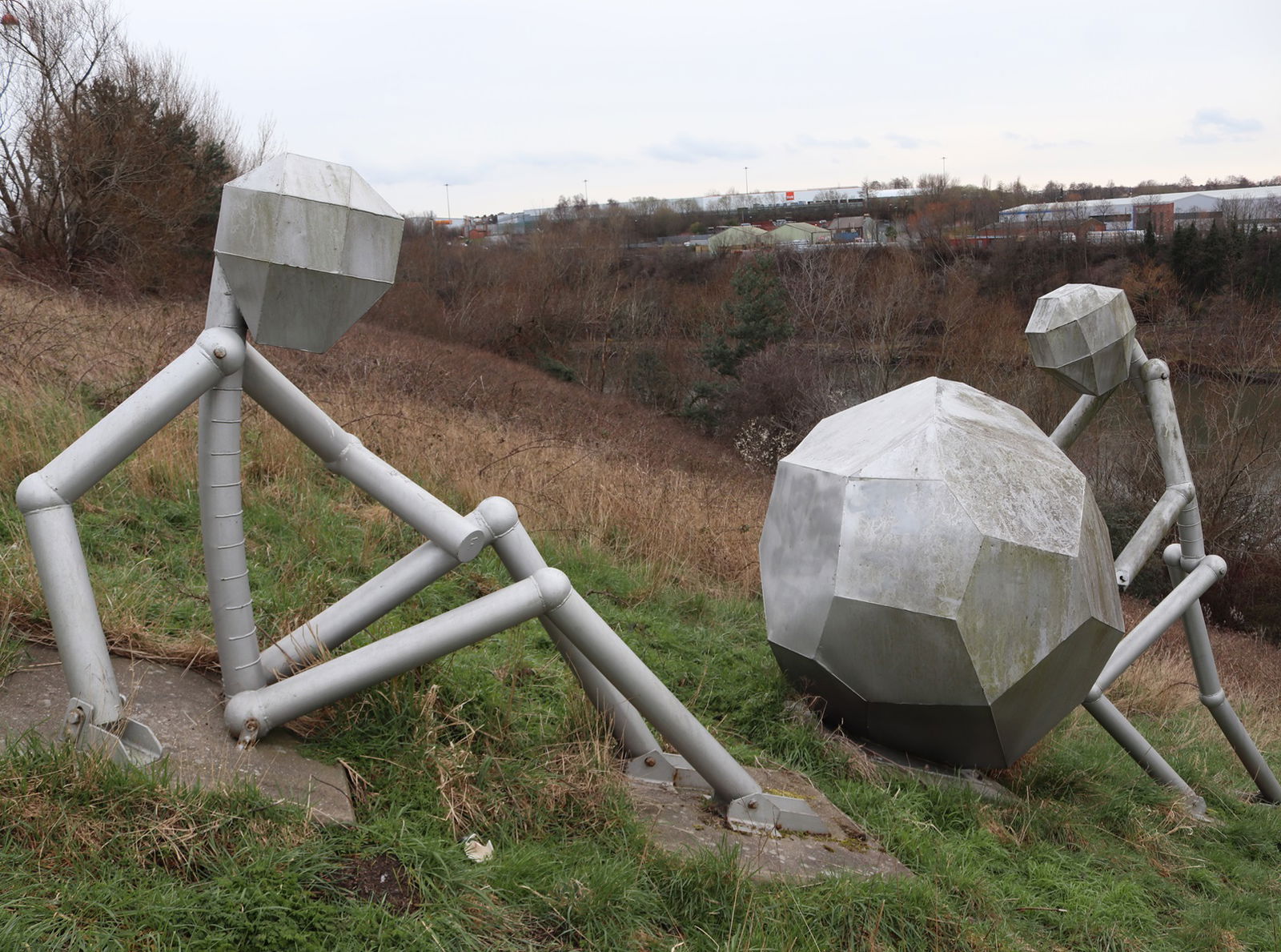 Men Of Steel
Art
Sunderland
Tyne And Wear
Four sculptures outside the Stadium Of Light that commemorate the city's industrial past.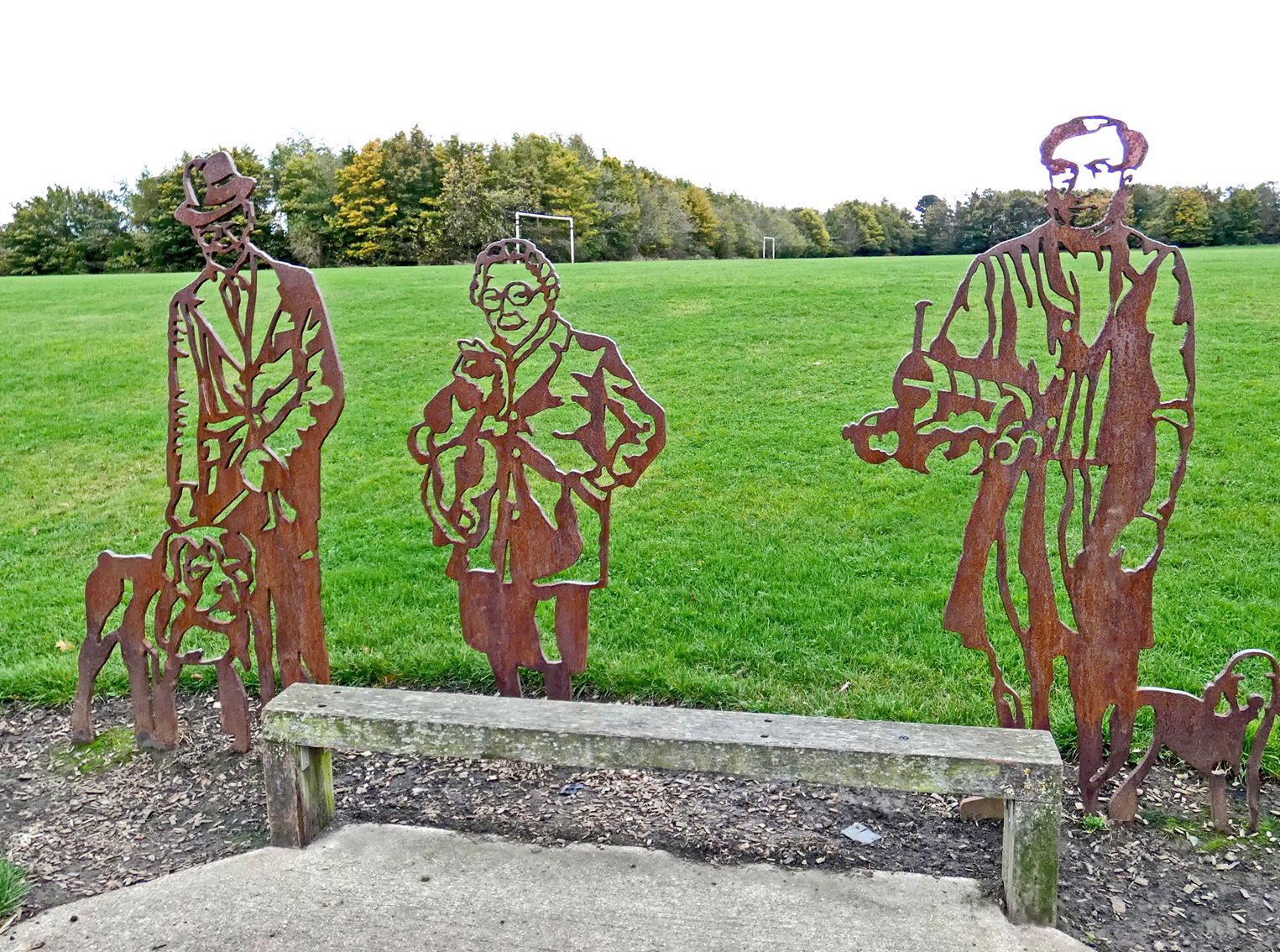 The Portrait Bench
Art
Bedlington
Northumberland
A metal sculpted bench portraying three notable people from the Bedlington area.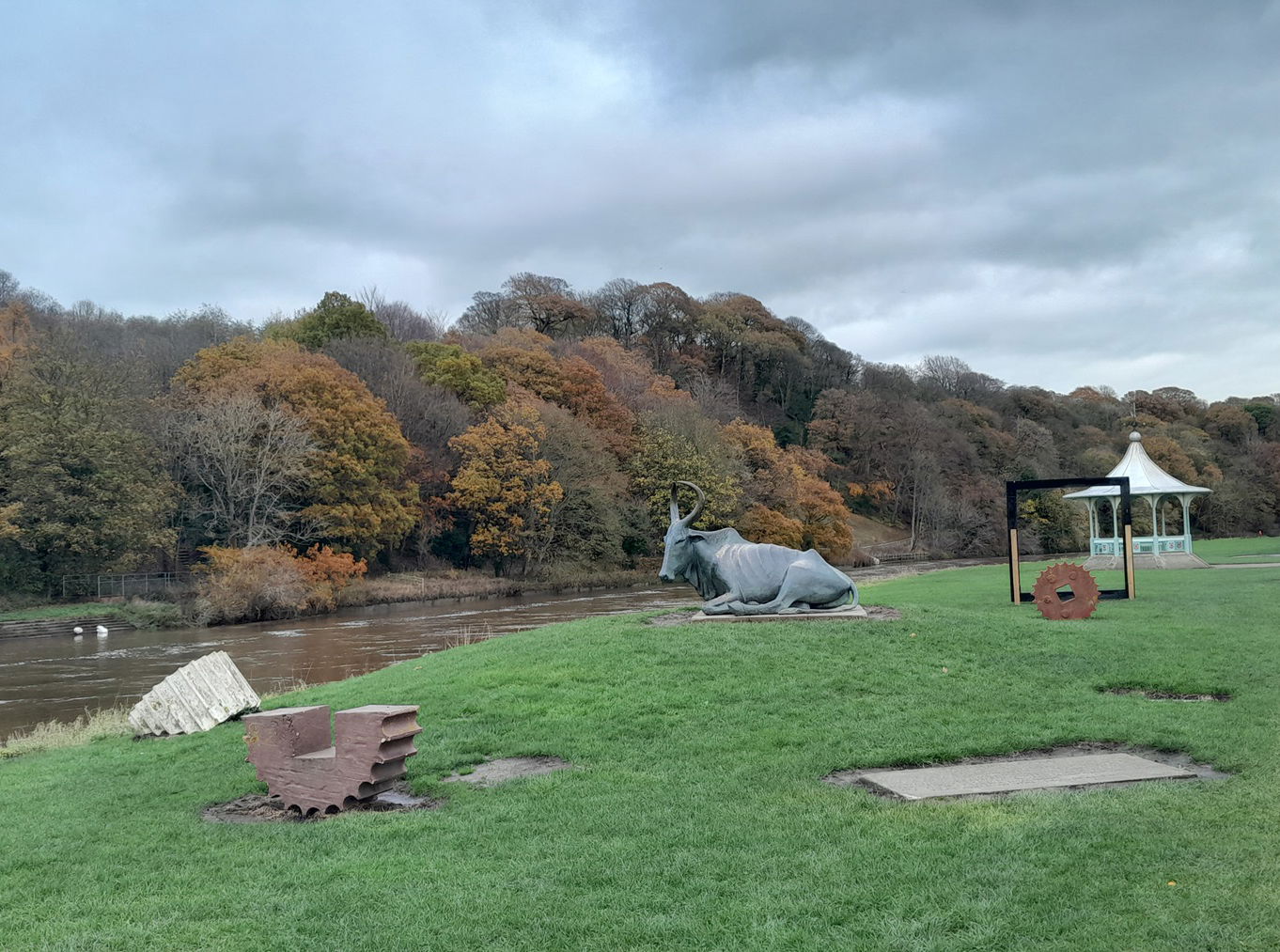 Durham Cow
Art
Durham
County Durham
Life size sculpture referring to the legend of Durham's founding on the banks of the River Wear
Find Us On Facebook
We post all our new places daily on our Facebook Groups page, so join the group today and be notified when we add a new place.
Join Our Facebook Group