The Heugh at Hartlepool Headland
Lighthouse
Hartlepool
County Durham
The Heugh At Hartlepool Headland
Lighthouse In Hartlepool, County Durham
This peninsula has several pleasing aspects such as a lighthouse, a cannon and the goddess Nike atop the war memorial.
My plan for today was to go on a bird walk around the Hartepool coast, but I got a bit distracted by the Heugh. To be honest, I get distracted most of the time! I really shouldn't book these bird walks as I'm short-sighted and don't really know my birds, however I did spot a Rock Pipit!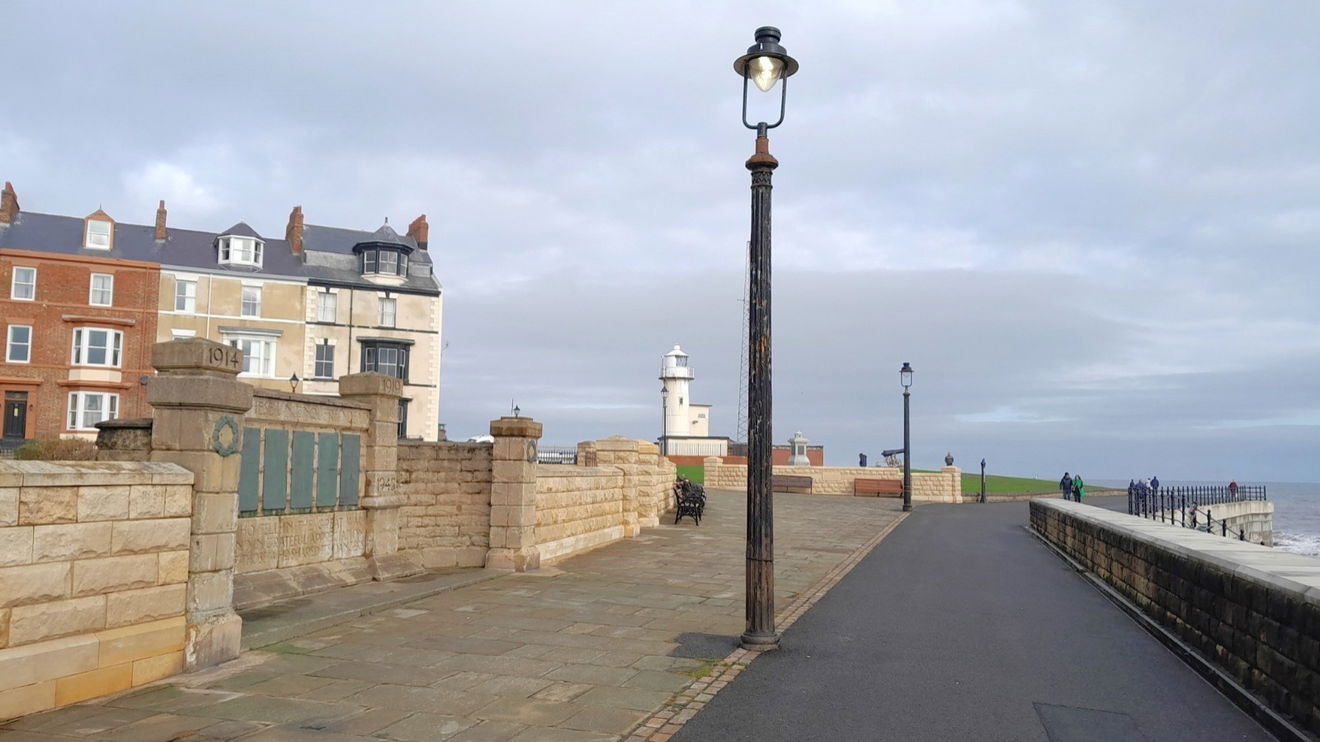 Hartlepool's Headland is surrounded by the North Sea on 3 sides and this peninsula sits on the Magnesian Limestone that is special to the north east.
Along the coast of the headland is the Heugh which is pronounced 'Uff' apparently. Heugh means crag or rocky cliff which this area has along with history, and impressive sights.
Right on top of this is the Heugh Battery Museum, but we're saving this one for another post.
If you take an amble along the promenade, you may be enticed to walk the length of Heugh Breakwater which does what it says, although it has taken a battering and suffered damage. It was built in 1853 with precast concrete blocks that were hoisted into place with a crane.
The Heugh also houses the War Memorial Garden and its centerpiece is the winged goddess of victory also referred to as Nike. Her wings represent speed and agility. Known for her success in success in war, athletics, arts, and music. She has a himation (Greek robe) which is draped around her lower body, and an alighting pose with her arms outstretched in triumph.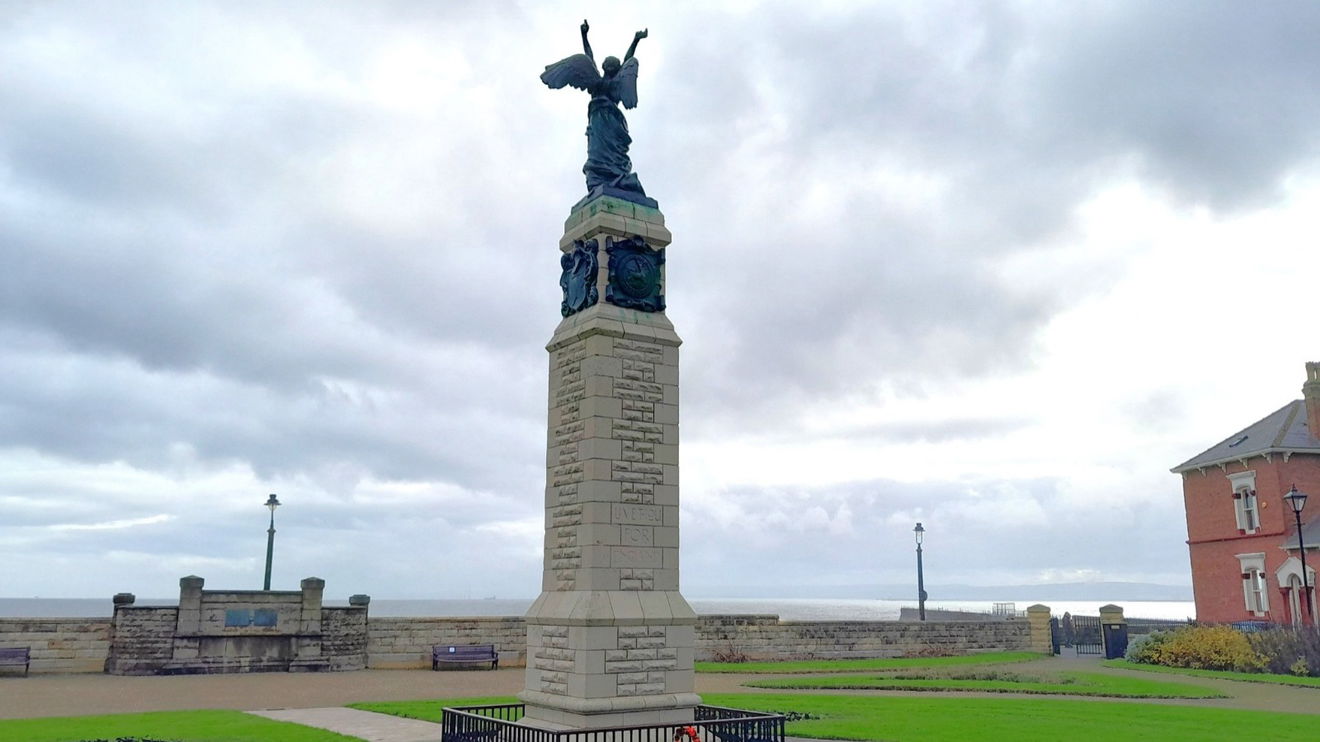 Made from bronze and unveiled on the 17th of December 1921 its dedication was also extended to the Second World War. On the walls, there are plaques and laurel garlands depicting victory.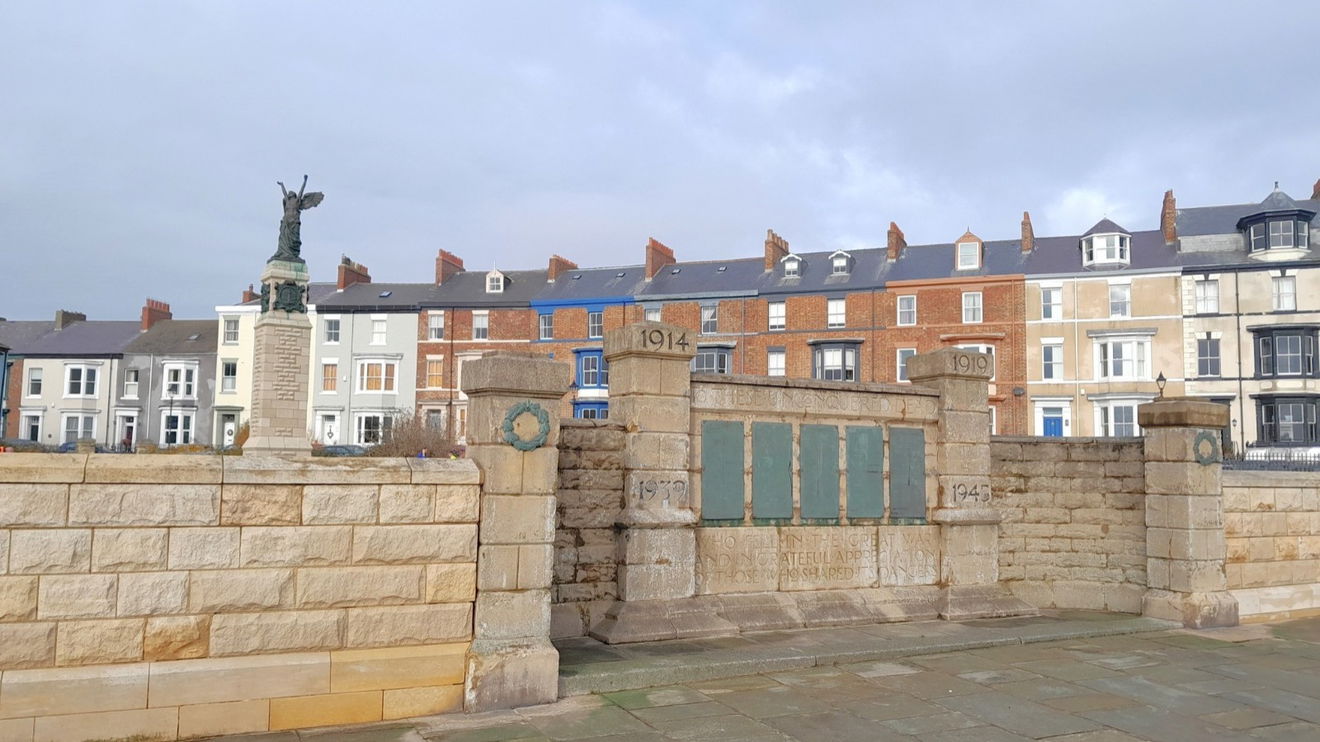 The Heugh Lighthouse makes a pleasing sight and although it is not open to the public you can walk around the outside.
The Heugh Lighthouse is situated in a similar position to the original lighthouse, but not in the line of fire from the Battery. The original lighthouse was demolished in 1915 as to give the guns better sightings. Instead, there was a temporary lighthouse installed on Town Moor.
Lighthouses after the First World War were made for easy dismantling in the event of another war, so the enemy did not have something to aim at or use as a landmark.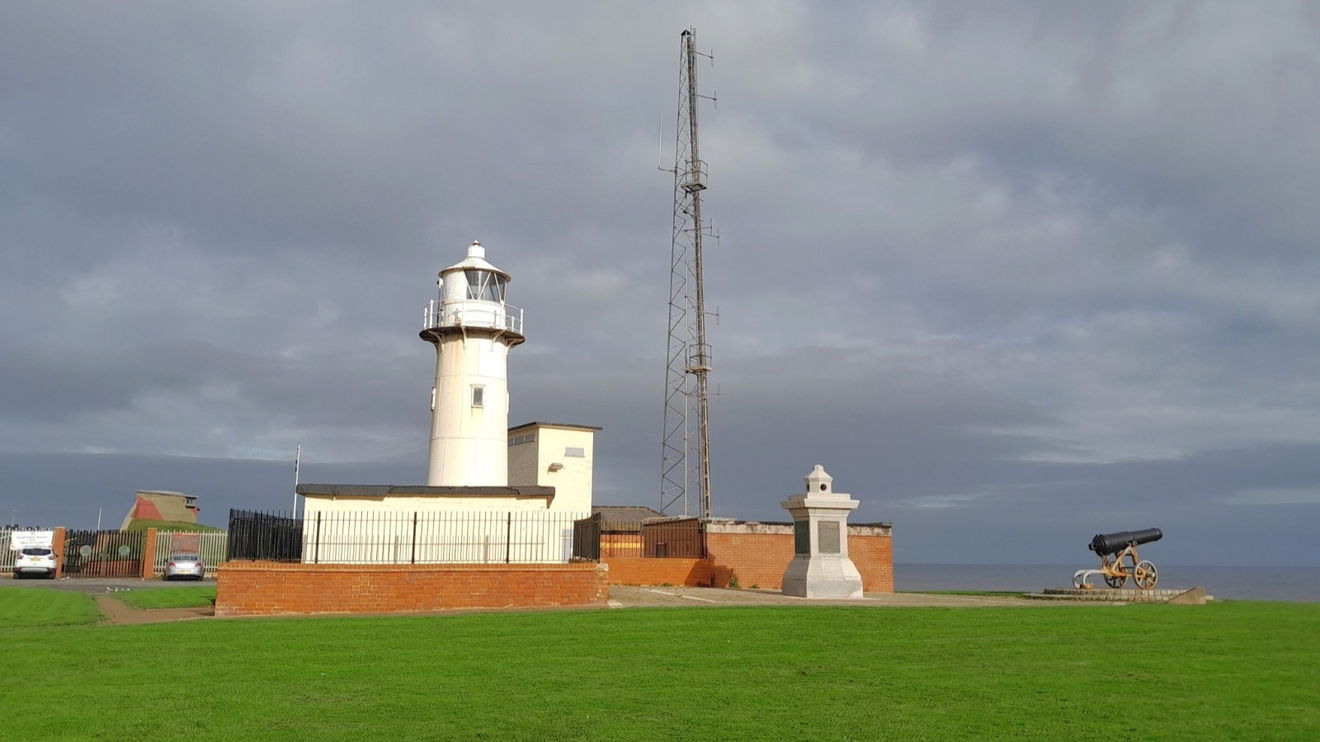 This lighthouse was built in sections of cast iron in 1826. The light flashes twice every 10 seconds and has the company of a nautophone fog signal (fog horn) that blasts for 3 seconds every 45 seconds.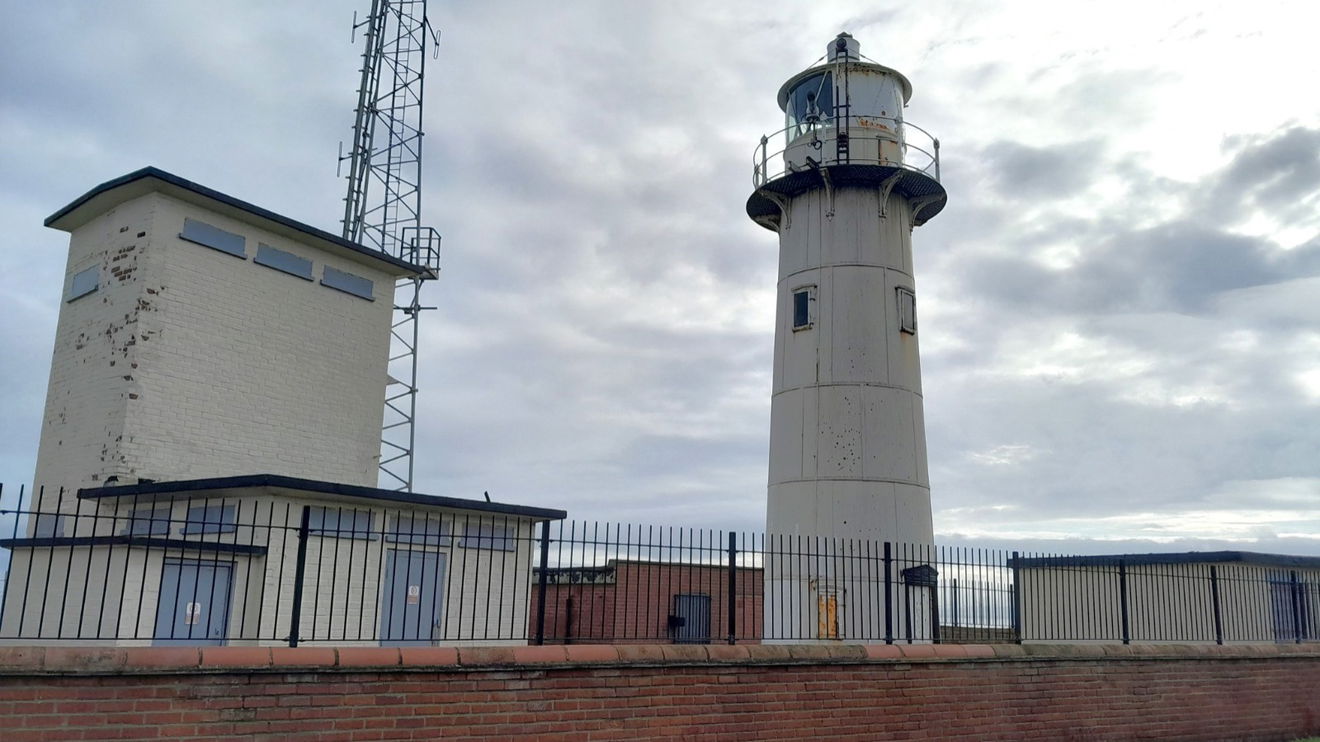 It has been depicted on the wall of the Pot House Pub which was spray painted by the mural Artist Lewis Hobson AKA Durham Spray Paints who has works all over the Headland, including the Murals at Hartlepool Headland.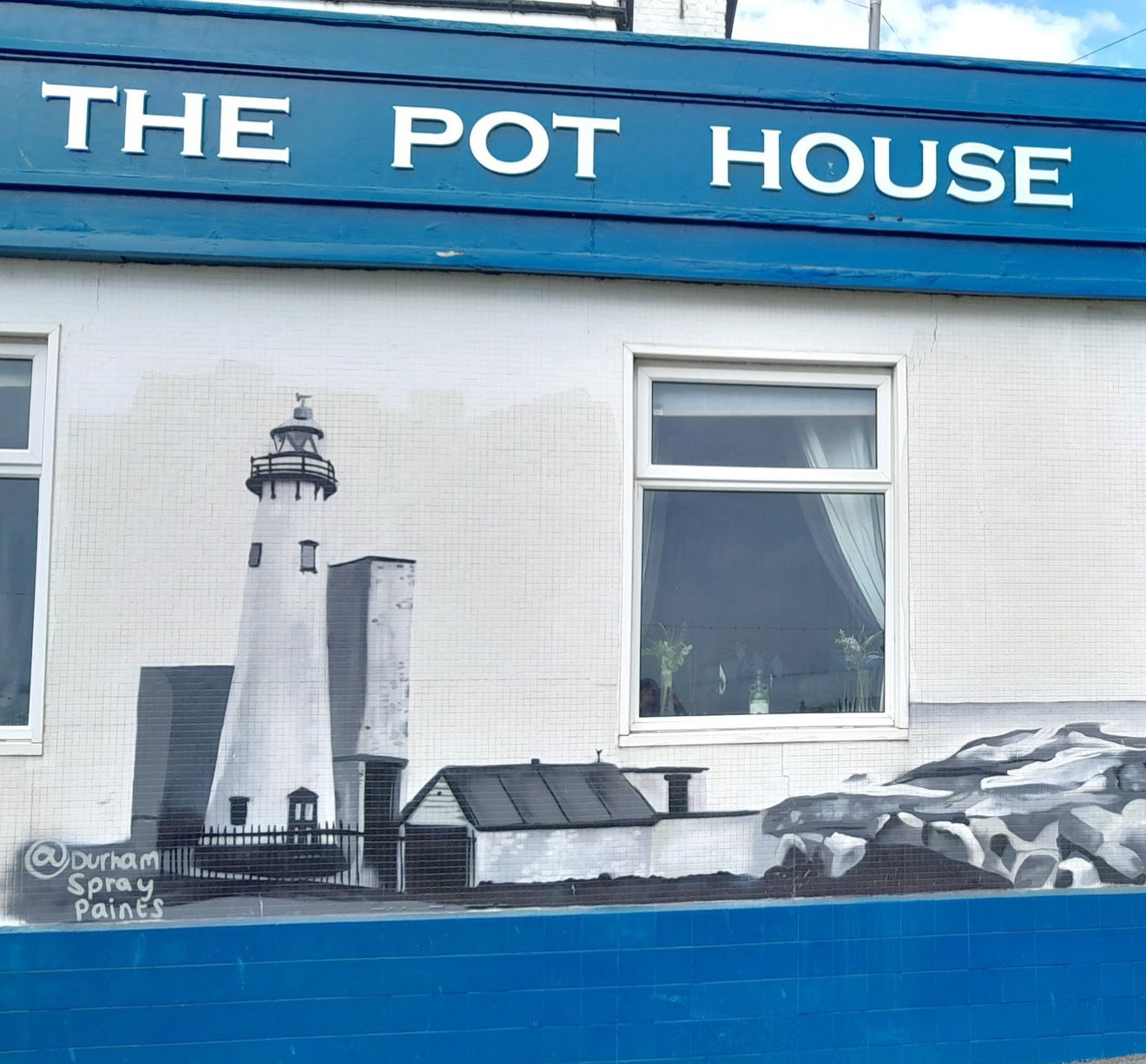 The cannon was captured from the Russians at Sebastopol/Sevastopol during the Crimean War of 1854 to 1856. This was a great military victory as Sebastopol was a strategic naval port and the capital of Crimea. In 1857 it was offered to the Hartlepool Borough Council who gratefully accepted it. It was transported here by the steamship Margaret.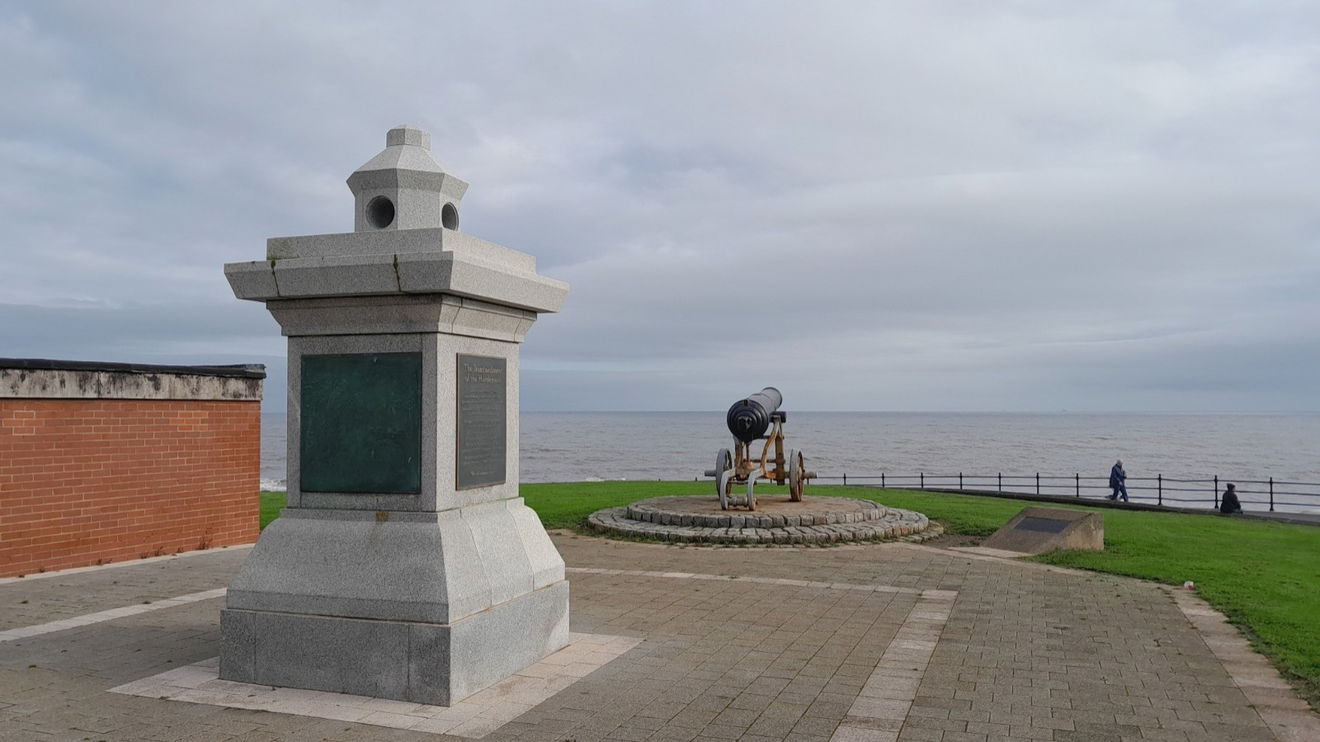 This type of cannon is known as a muzzleloader and still has its Cascabel which is the bit at the back of the cannon. It would have ropes attached to deal with the recoil.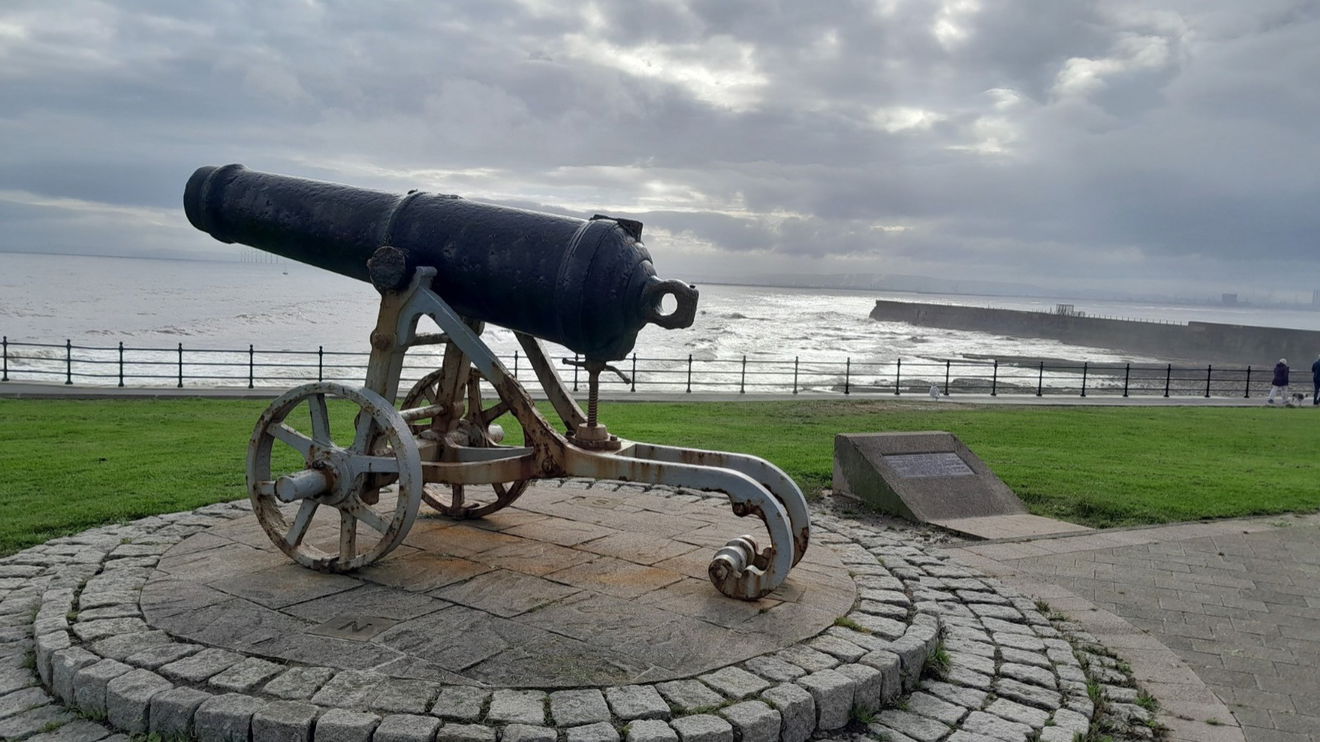 The photo courtesy of Wikipedia shows how the cannon would have been loaded
1. Priming charge; 2. Main propellent charge; 3. Wadding; 4. Projectile; 5. Wadding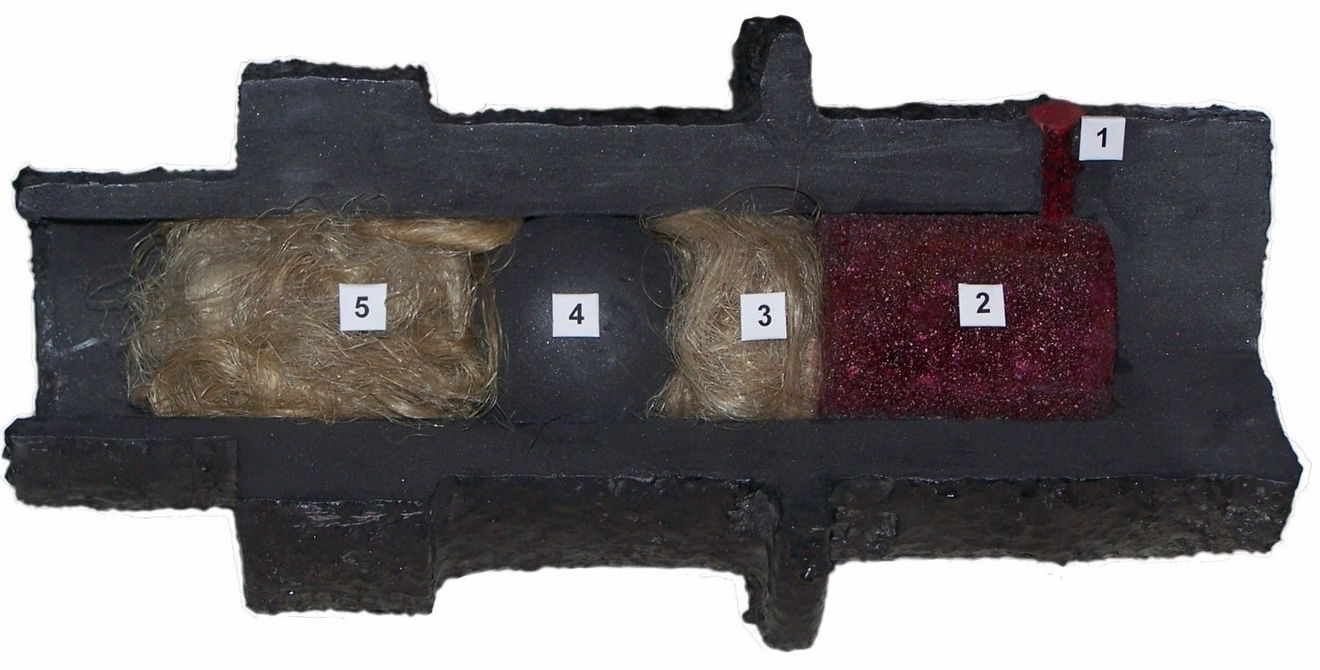 Lastly, on what looks like an old slip way there is a plaque that has a poignant inscription.

How To Find The Heugh at Hartlepool Headland
Where To Park For The Heugh at Hartlepool Headland?
Show Parking On Google Maps
Lat / Long
54.696515, 54.696515
What three words
Lots of on street parking in the area. i chose to park outside St Hildas church and walk along the promenade.
Contributed by Rosalind Parker
Thanks for reading through and getting to the end of this post. I enjoy exploring the Fabulous North (Especially as a Southerner residing up North). I like 'snippets' of information, and more so, if they are obscure, amusing or meaningful. The photographs are taken on a mobile phone, without any enhancements.
More Places from Rosalind
More Places In Hartlepool
Find more fabulous places in Hartlepool, County Durham and if you know of a place we haven't listed, then let us know.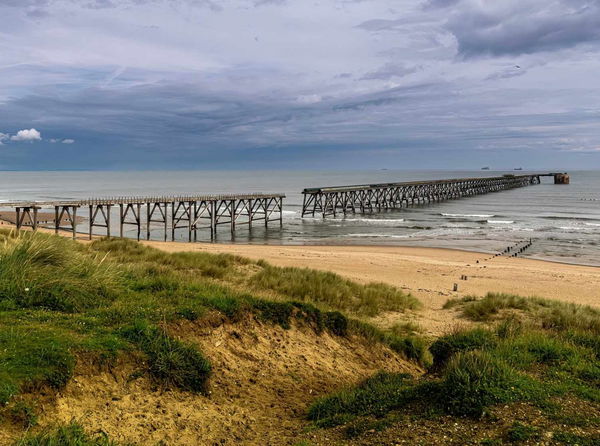 Steetley Pier
Landmark
Hartlepool
County Durham
A 2,000 foot long pier built in the 1960's to pipe sea water for the magnesia treatment works.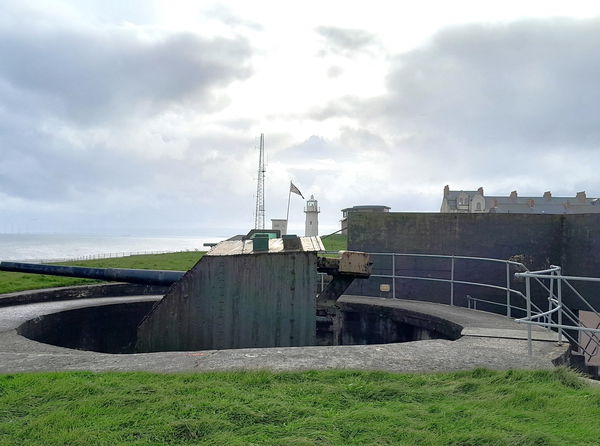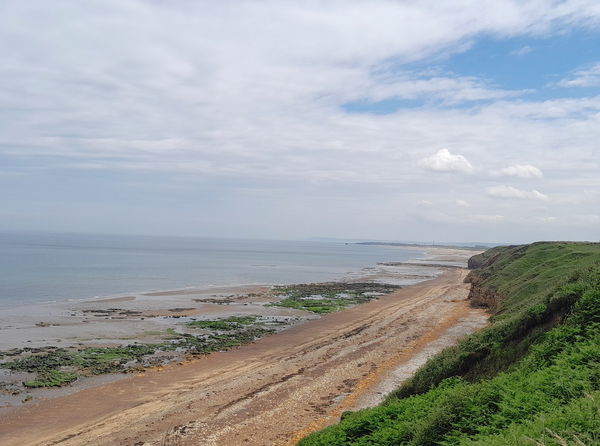 Blackhall Rocks
Landscape
Hartlepool
County Durham
Dramatic landscape and panoramic views of the coast. Stone art with science, history and mythology.
More Lighthouses
So this lighthouse wasn't enough and you want more? Don't worry we have you covered.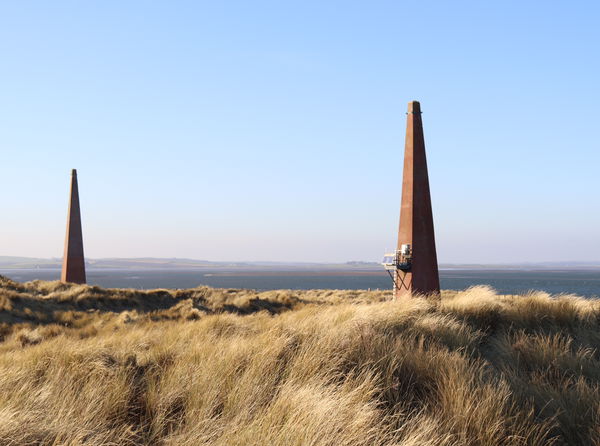 Old Law Beacons On Guile Point
Lighthouse
Holy Island
Northumberland
Two obelisk navigation beacons that when lined up would direct you into Holy Island harbour.
Souter Lighthouse
Lighthouse
Whitburn
Tyne And Wear
Built in the 1870s, it was the first lighthouse in the world to be designed and built specifically to use alternating electric current.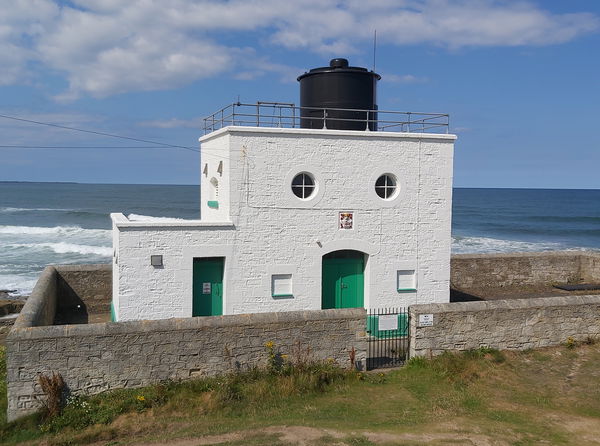 Bamburgh Lighthouse
Lighthouse
Bamburgh
Northumberland
The original 1910 building with the new lantern on its roof.
Never Miss A Fabulous Place
If you are afraid of missing out on all the fabulous places we post, or just want to be the first to know, then sign up to the Fabulous North.
Each week we will email you all the brand new places that we visit.
Sign Up To Alerts
Find Us On Facebook
We post all our new places daily on our Facebook Groups page, so join the group today and be notified when we add a new place.
Join Our Facebook Group