The Portrait Bench
Art
Bedlington
Northumberland
The Portrait Bench
Art In Bedlington, Northumberland
A metal sculpted bench portraying three notable people from the Bedlington area.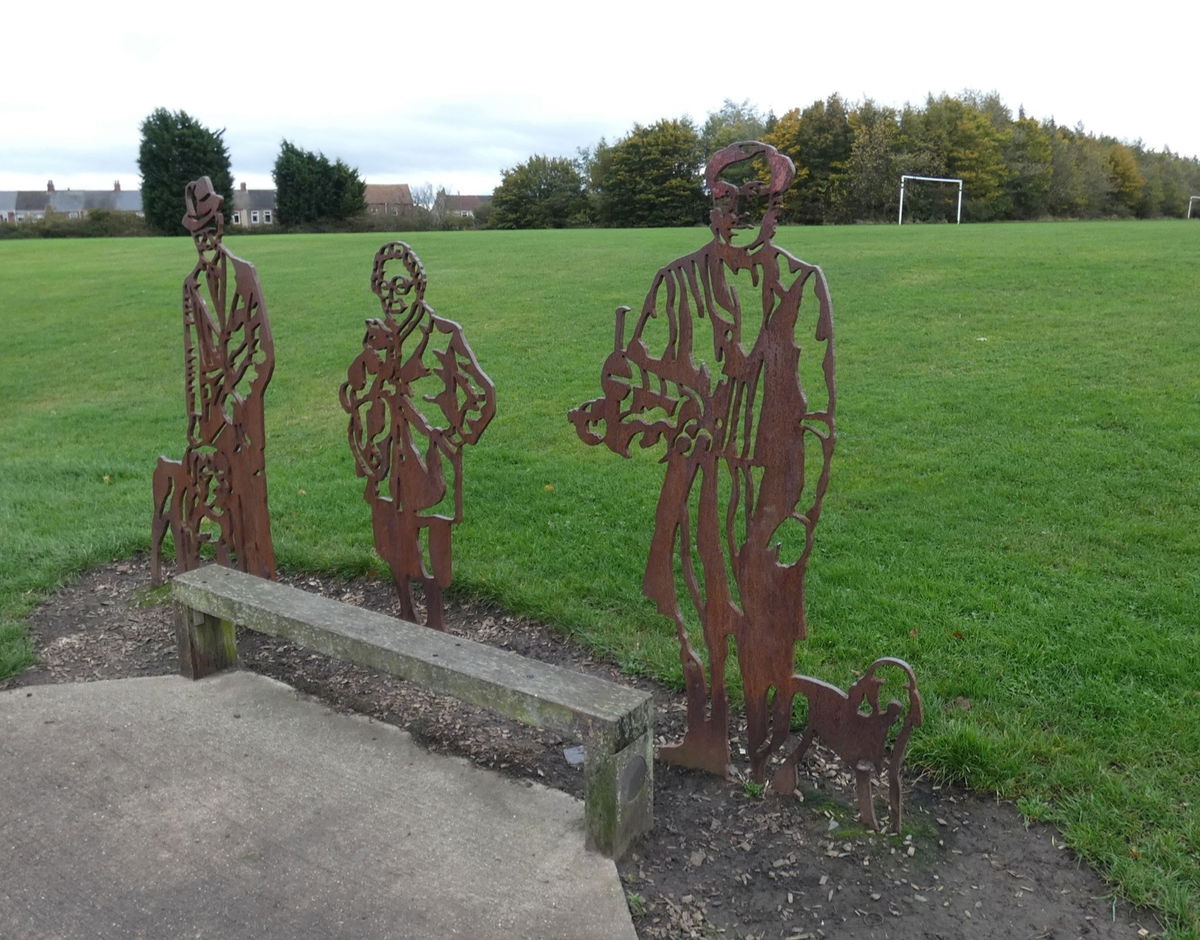 Did you know up in Gallagher Park, there is a tribute to three notable Bedlington people called The Portrait Bench.
GP John Brown - Who treated people for free for over 50 years before the NHS days, mainly treating the local miners. He would also head down into the pits himself to provide treatment.
Sir Daniel Gooch learned his trade at the local ironworks before working for Brunel. He designed and produced more than 340 locomotive including the Great Western Railway (GWR).
Mary Weightman, an animal welfare campaigner who founded People's Animal Welfare Service (PAWS) to help people who couldn't afford to take their pets to the vets.
Unveiled on September 10 2011, the artwork is created by Sustrans as part of a national network of public art and sits on the national cycle network.
The people were voted by Bedlington residents to show a real mix of the history of the town.
Thanks to our Fabulous North friend Bob Tame for sending us these photos. However Bob also told us that Mary was actually his first cousin, twice removed. He never met her, but heard about her from family members.
Source and more info from The Free Library.
How To Find The Portrait Bench
Where To Park For The Portrait Bench?
Show Parking On Google Maps
Lat / Long
55.125822, 55.125822
What three words
There is a big car park at the bottom of Bedlington bank and then maybe a 15 minute walk to the bench. Or find yourself a space in the nearby streets to Gallagher Park.
Contributed by Simon Hawkins
Thanks for checking out this place on the Fabulous North! I do enjoy a wander out in to the countryside trying to find hidden gems that not many people know about. You can't beat a rogue Pele tower up a remote hill or a mysterious stone circle or a stunning waterfall secluded in a forest.
More Places from Simon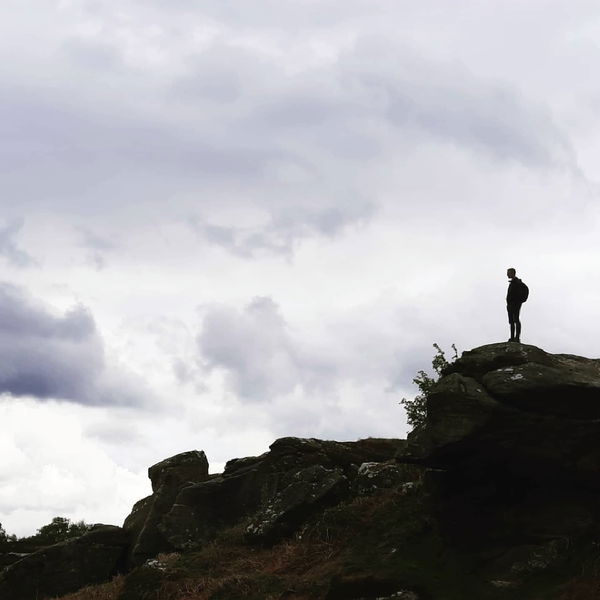 More Places In Bedlington
Find more fabulous places in Bedlington, Northumberland and if you know of a place we haven't listed, then let us know.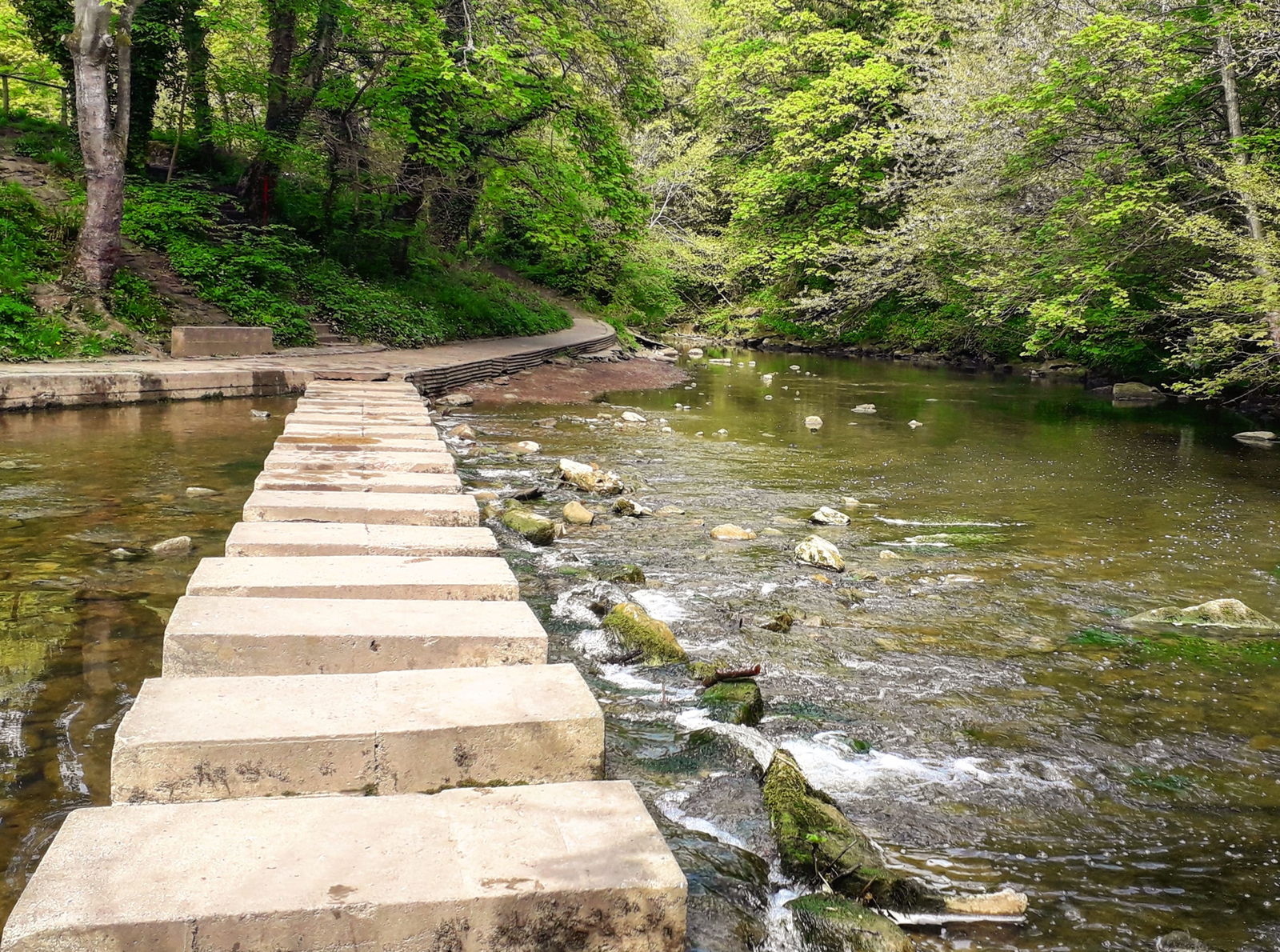 Humford Woods Stepping Stones
Stepping Stone
Bedlington
Northumberland
A riverside walk along the River Blyth, accessed on either side by stepping stones.
Dr Trotter's Memorial
Fountain
Bedlington
Northumberland
Fountain commemorating Doctor James Trotter, local councillor known as 'Mr Bedlington' during Victorian times.
More Arts
So this art wasn't enough and you want more? Don't worry we have you covered.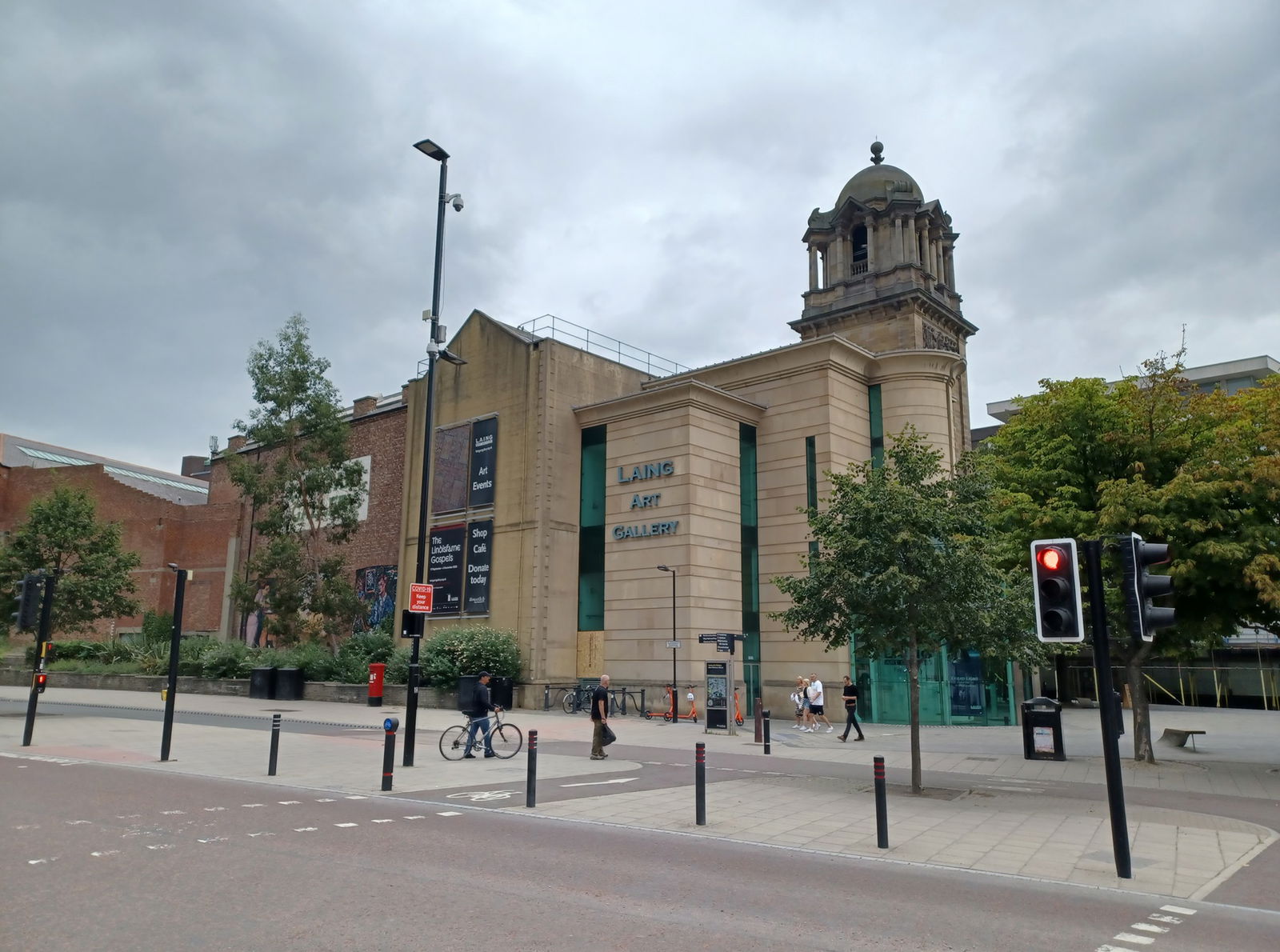 The Laing Art Gallery
Art
Newcastle City Centre
Tyne And Wear
A free art gallery in the centre of Newcastle housing works by Henry Moore, Thomas Bewick, Norman Cornish, Richard Hamilton and Charles Napier Hemy among others.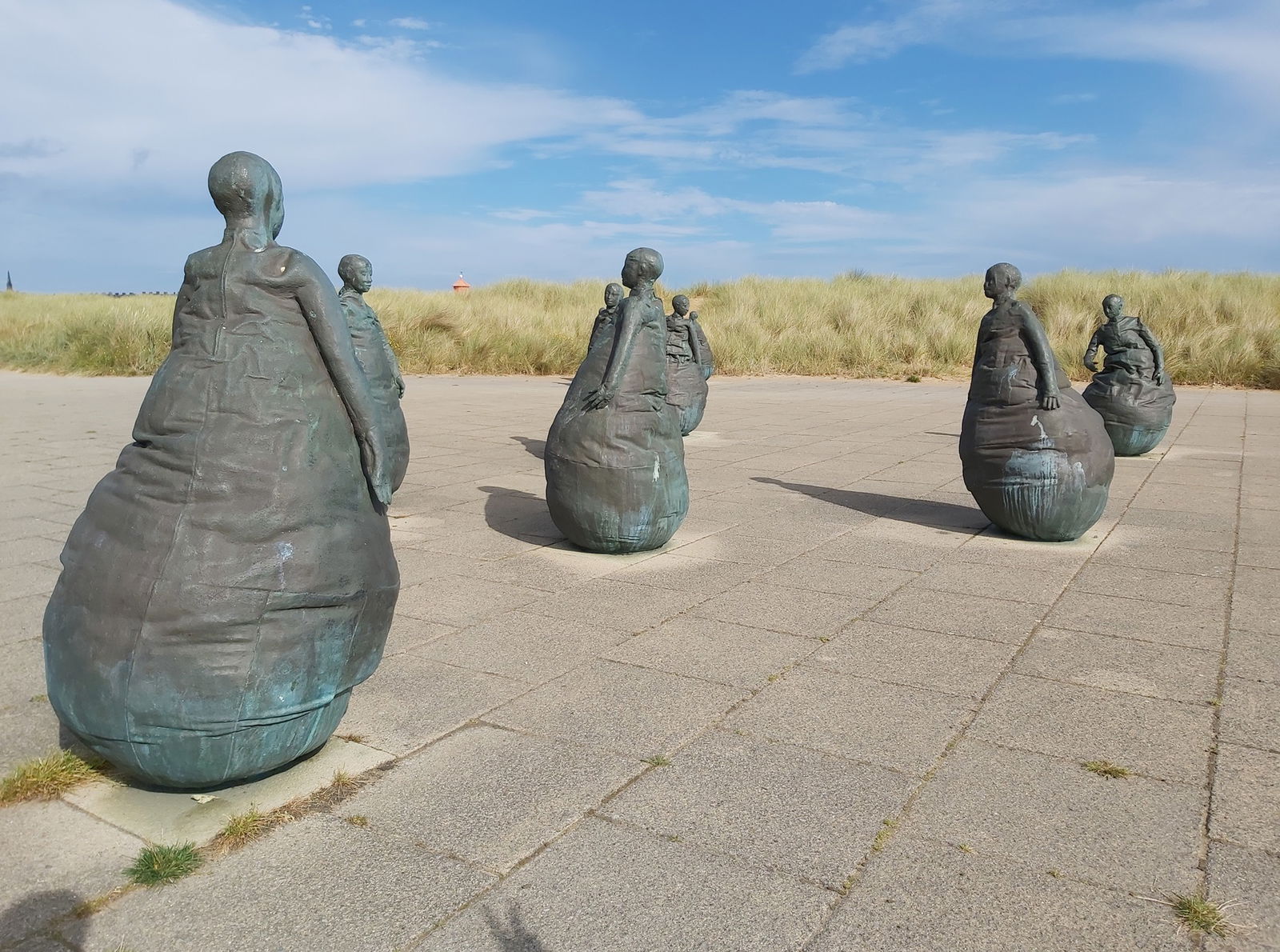 Conversation Piece
Art
South Shields
Tyne And Wear
A sculpture comprising 22 bronze figures by Juan Muñoz near South Shields beach.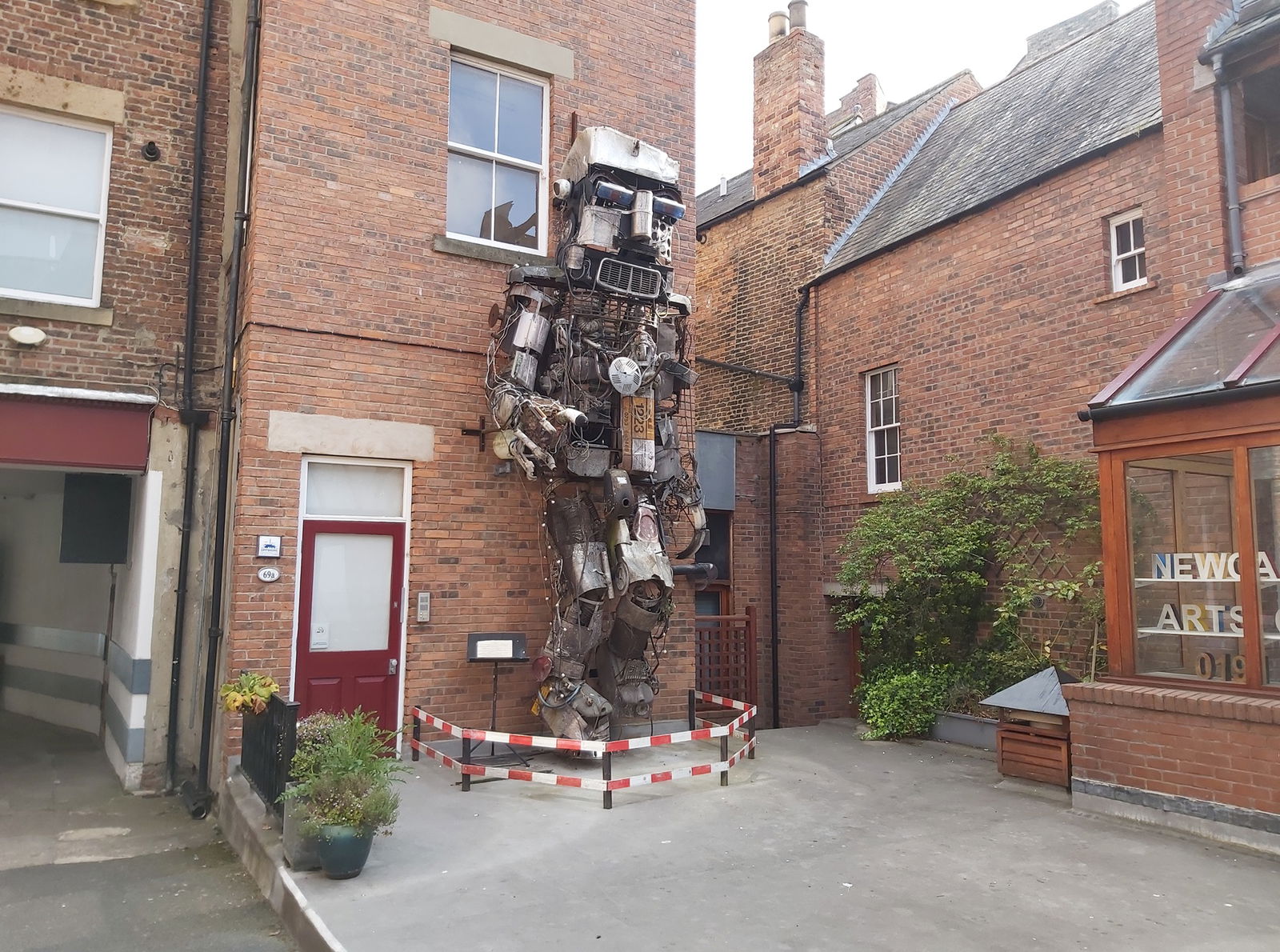 Iron Man
Art
Newcastle City Centre
Tyne And Wear
A puppet of the Iron Man that was used in the musical of the same name by The Who guitarist Pete Townshend.
Find Us On Facebook
We post all our new places daily on our Facebook Groups page, so join the group today and be notified when we add a new place.
Join Our Facebook Group