Raby Castle, County Durham.
Castle
Barnard Castle
County Durham
Raby Castle
Castle In Barnard Castle, County Durham
Medieval, Regency, and Victorian splendour all under several roofs. A wonderful deer park and woods. Oh and of course, it's haunted!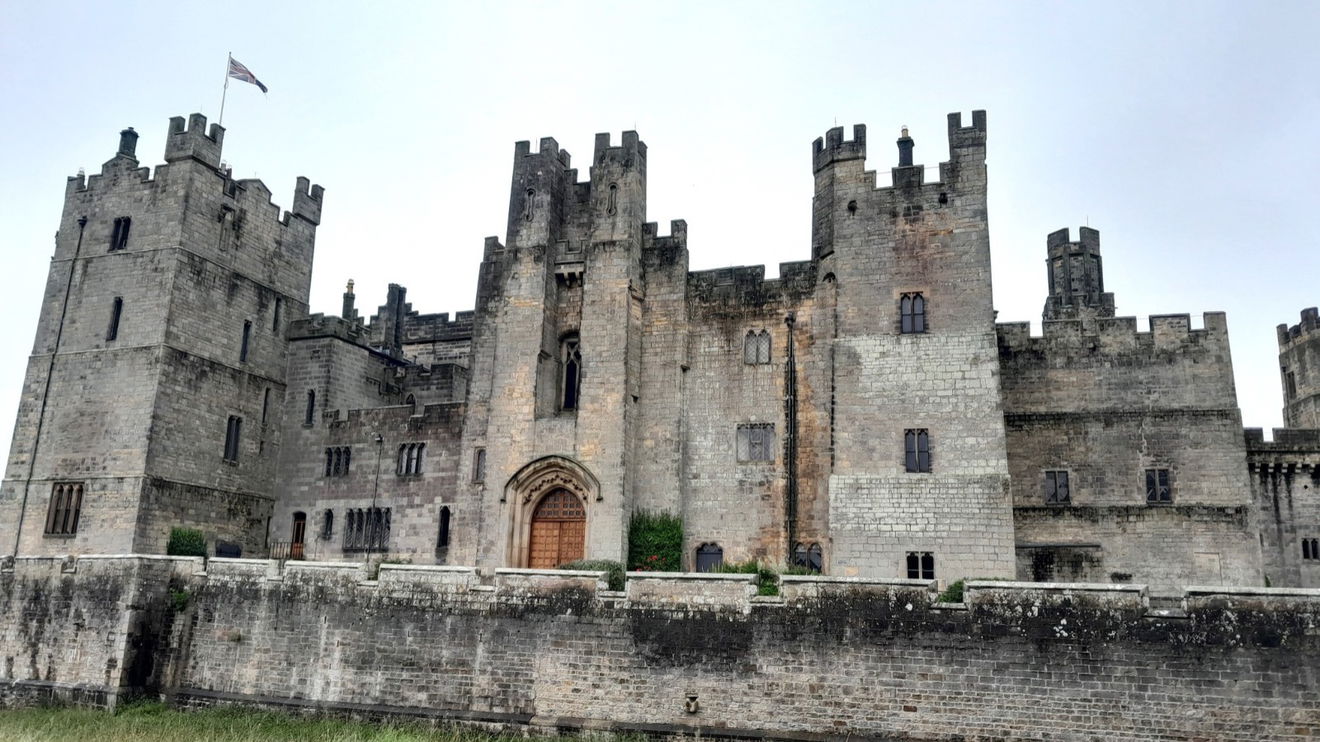 On a damp day out we headed out to the amazing Raby Castle.
After our sat nav decided to take us around the back of the 200-acre estate and deer park where there is no entrance we found the proper and grand one off the A688 and it didn't disappoint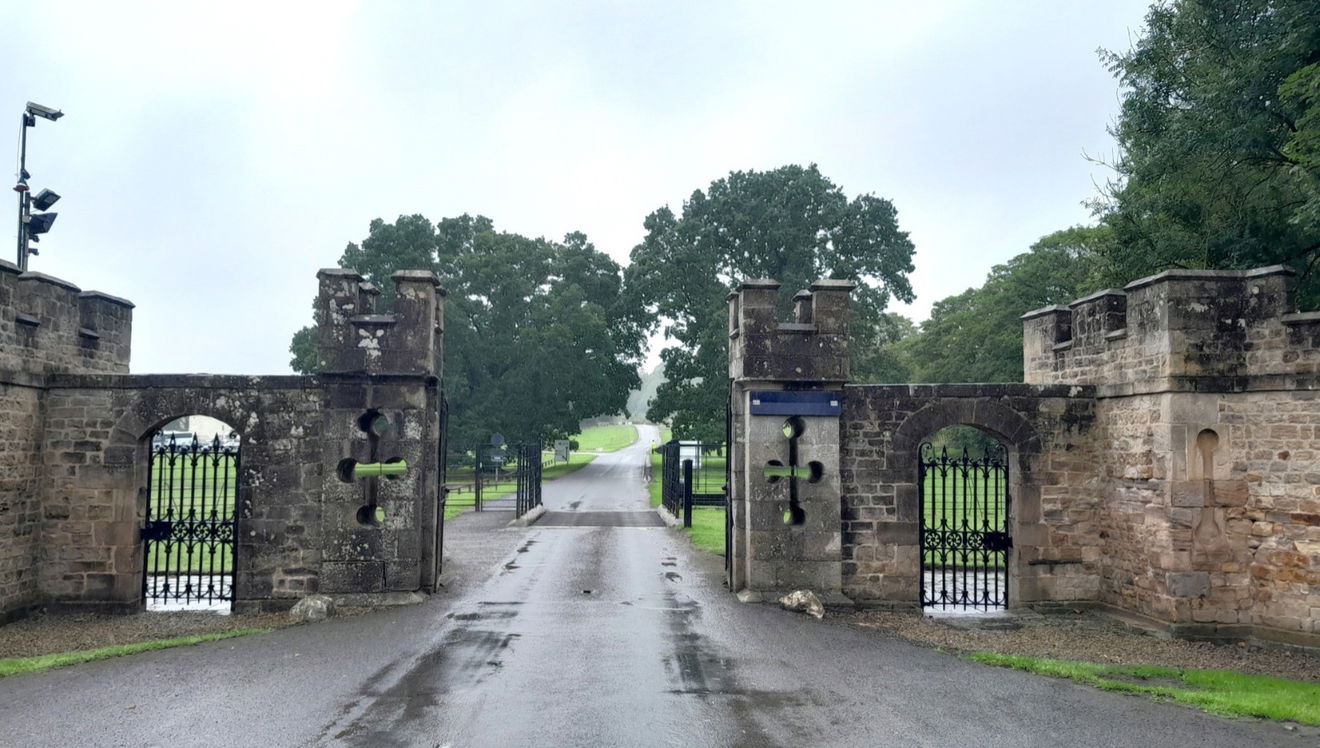 This is a bit of a whooper, so get comfortable. Please note the rooms are not in the order we saw them and I have only picked a few bits to describe! Even the gift shop is worth a visit as it is a former stable block.

We took a short walk around the outside first and you have views of this castle from many angles, which gave us a clear idea of the size and the phenomenal work that went into building this fortified beauty.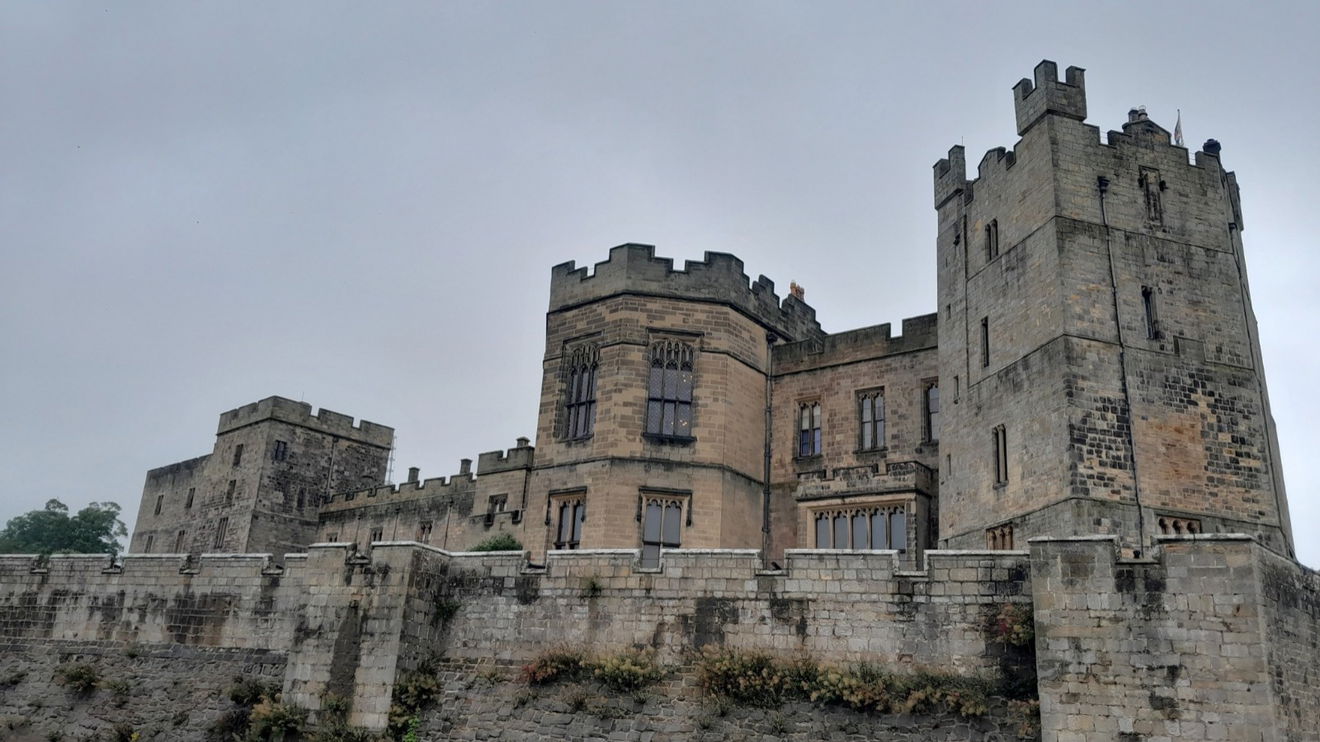 On our walk it was busy with Flycatchers whizzing around which was most pleasing. I guess we were disturbing flying insects for them.
Raby gets its name from the marauding Vikings in the 11th Century. It was one of King Knut's settlements known as Rabi which 'ra' means boundary in Danish and 'bi' means dwelling. He gifted it to the Prior of Durham. King Knut ruled England from 1016 to 1035
The castle was built by the powerful Catholic Neville Family in the 14th Century.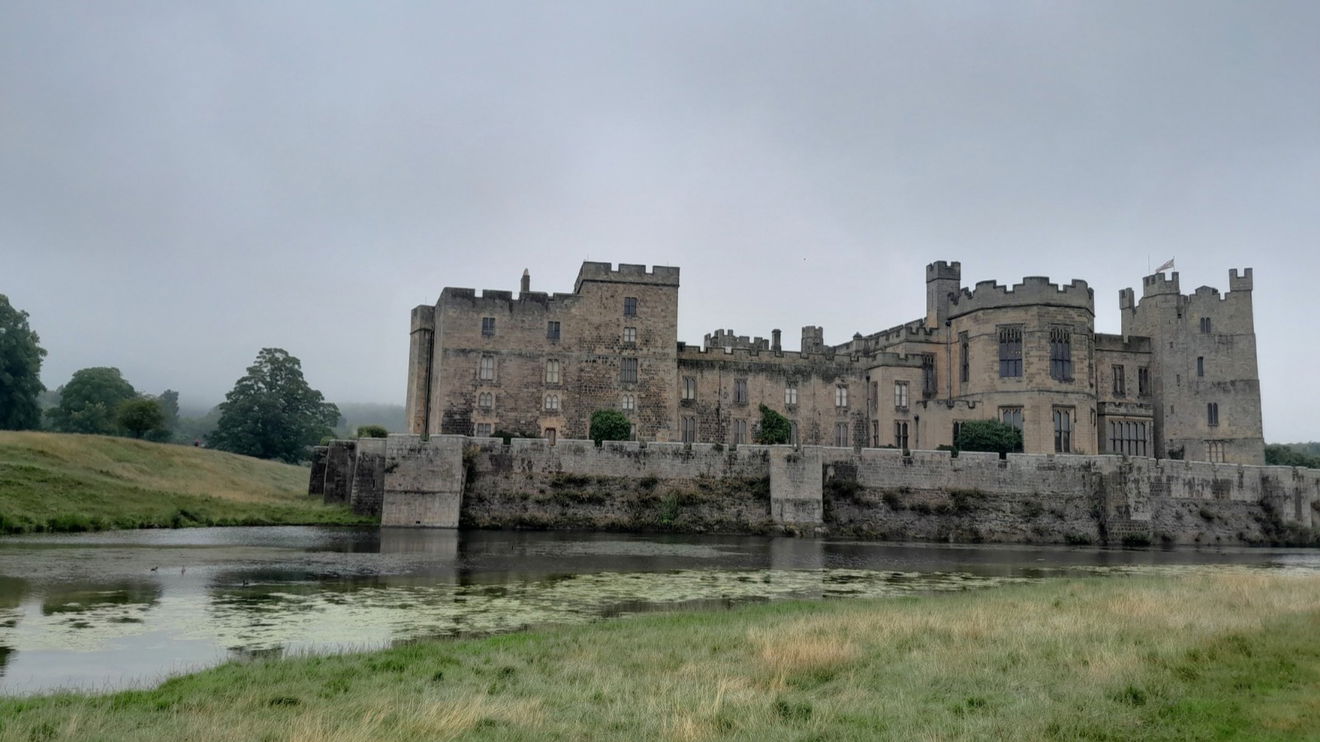 Cecily Neville was born here and was known as the Rose of Raby.
There is a stunning stained glass image of her and Richard Neville her husband at Durham Museum and Heritage Center They were the parents of Edward IV and Richard III.
The family, being Mary Queen of Scots supporters plotted unsuccessfully 'The Rising of the North' in 1569. Under Elizabeth I, an attainder (A metaphorical 'corruption of blood'/ treason) was issued and the castle was confiscated, his hereditary titles removed, and could not pass them on. He made a swift move to Holland.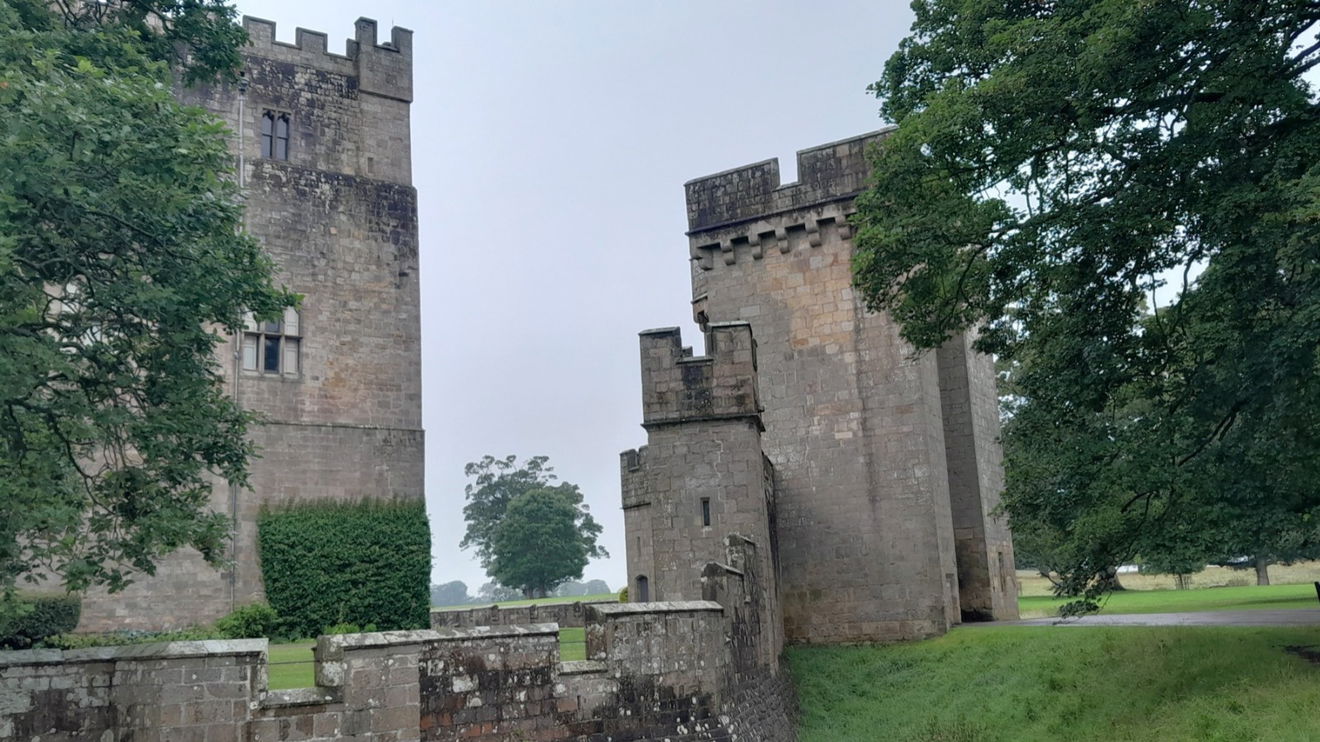 In 1626 it was purchased by Sir Henry Vane the Elder. Henry preferred this castle to nearby Barnard Castle which was hemmed in by the River Tees and the town.
Sir Vane was a prominent member of Parliament during the reign of Charles I. They had a fairly untroubled existence apart from in 1648 when it was besieged by Royalists. Of course, Henry was a Roundhead the castle suffered minimal damage.
His family still owns the castle today with the present incumbent being The 12th Lord Barnard.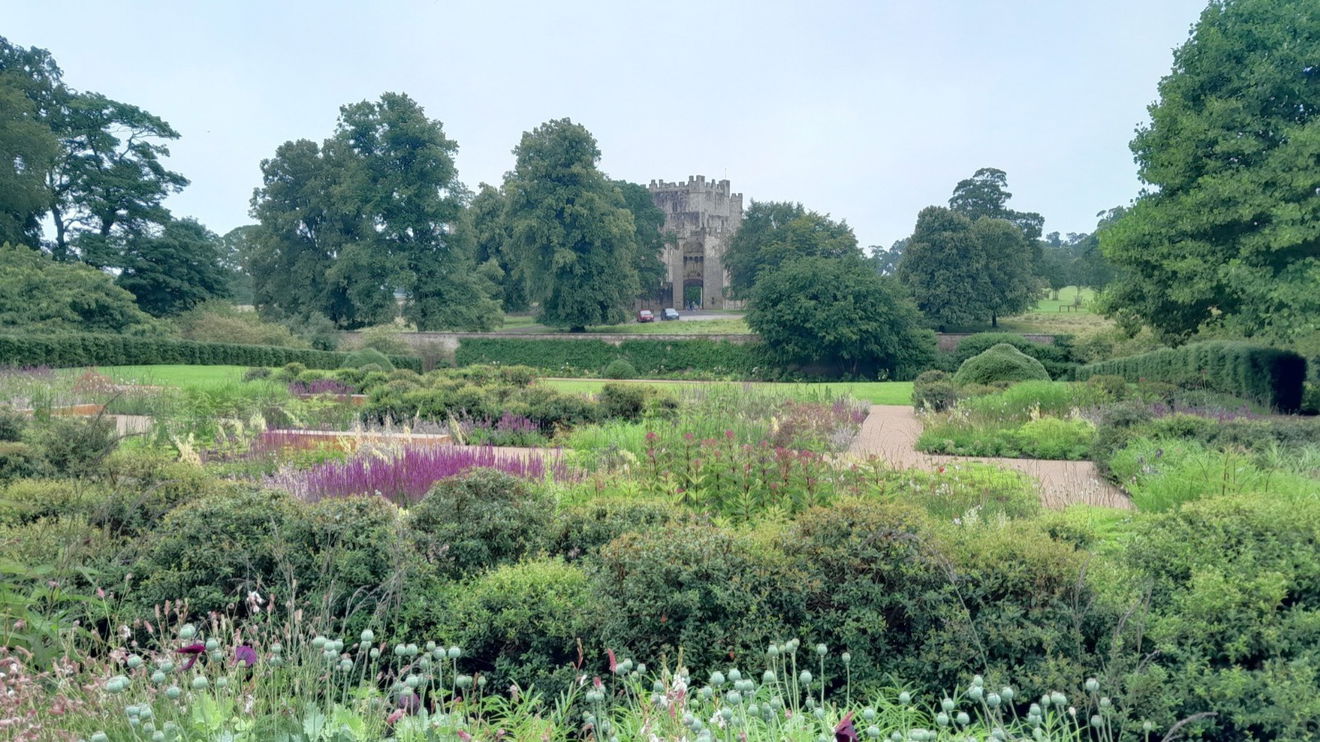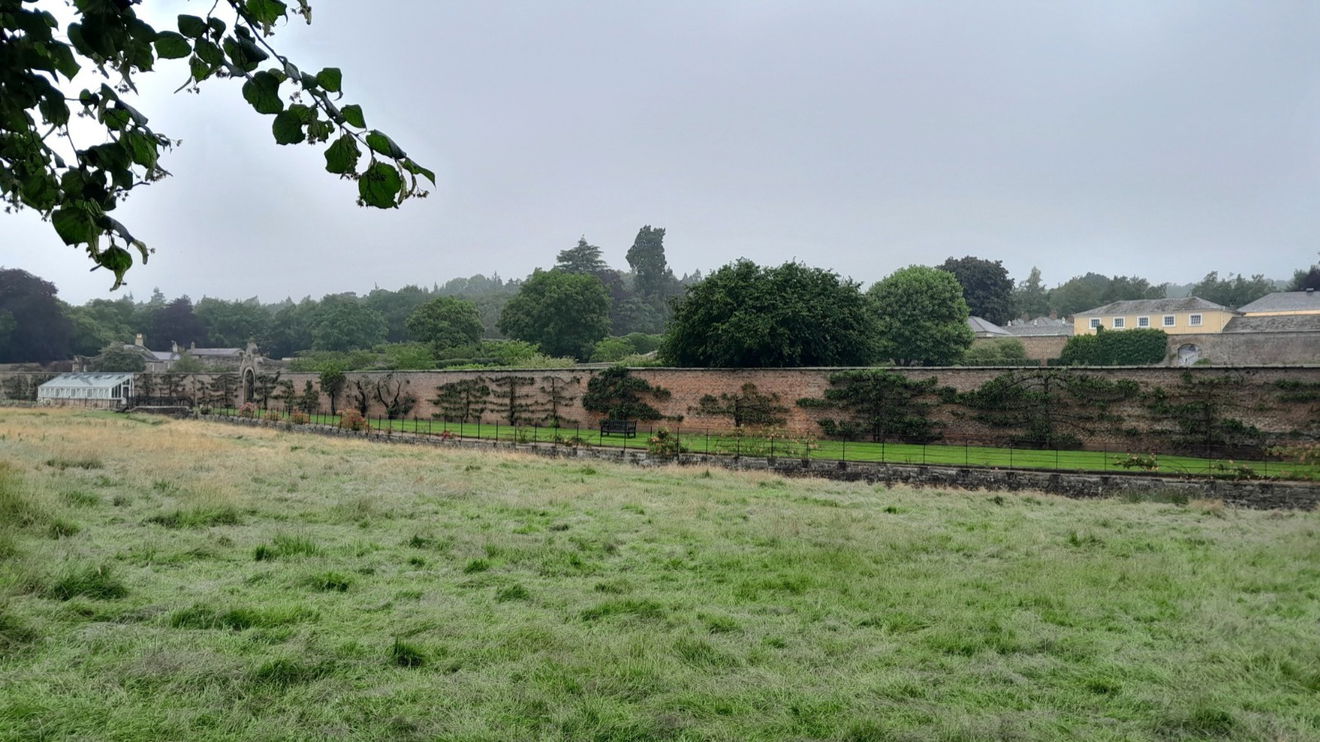 The layout of Raby Castle is not uniform there are some odd angles and varying heights of roofs, turrets and crenelations. All pleasing to the eye though.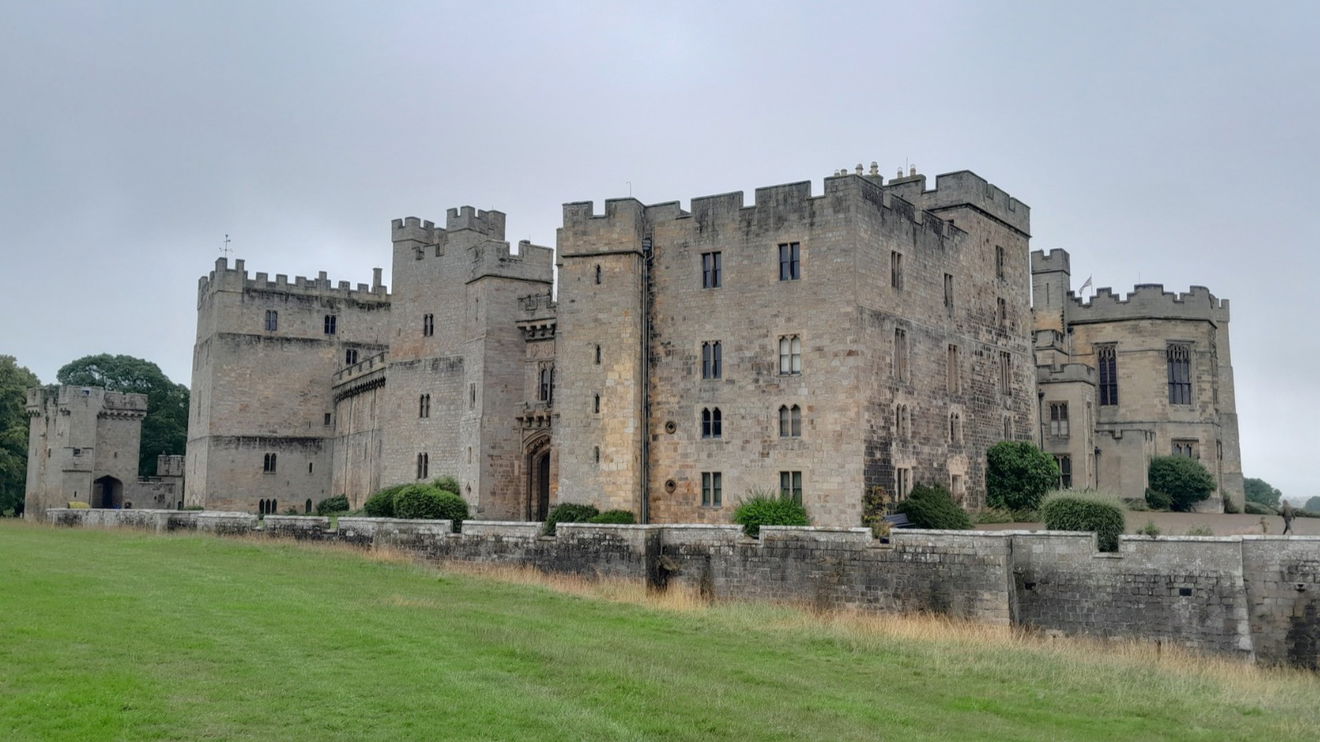 In the early 18th century when the 1st Barron/Lord Barnard and his wife Elizabeth lived there, they were angered by their son's marriage to a commoner. So they began to demolish the place so the son Gilbert would not live there.
They got 200 workmen to remove furniture, lead, and glass. Also, floors were pulled up, deer were slaughtered, and woodland was cut down. Stuff was sold off or burnt such was their vitriol. This was uncharacteristic of the 1st Baron as he was a man that liked his estate to run smoothly and enjoyed reading peacefully. However, Elizabeth was intractable and became known as 'The Old Hellcat' It is said her ghost can be seen furiously knitting with red hot needles along the battlements and corridors there.
Atop the gatehouse are iron statues of knights or guards keeping a vigilance on any would-be usurpers.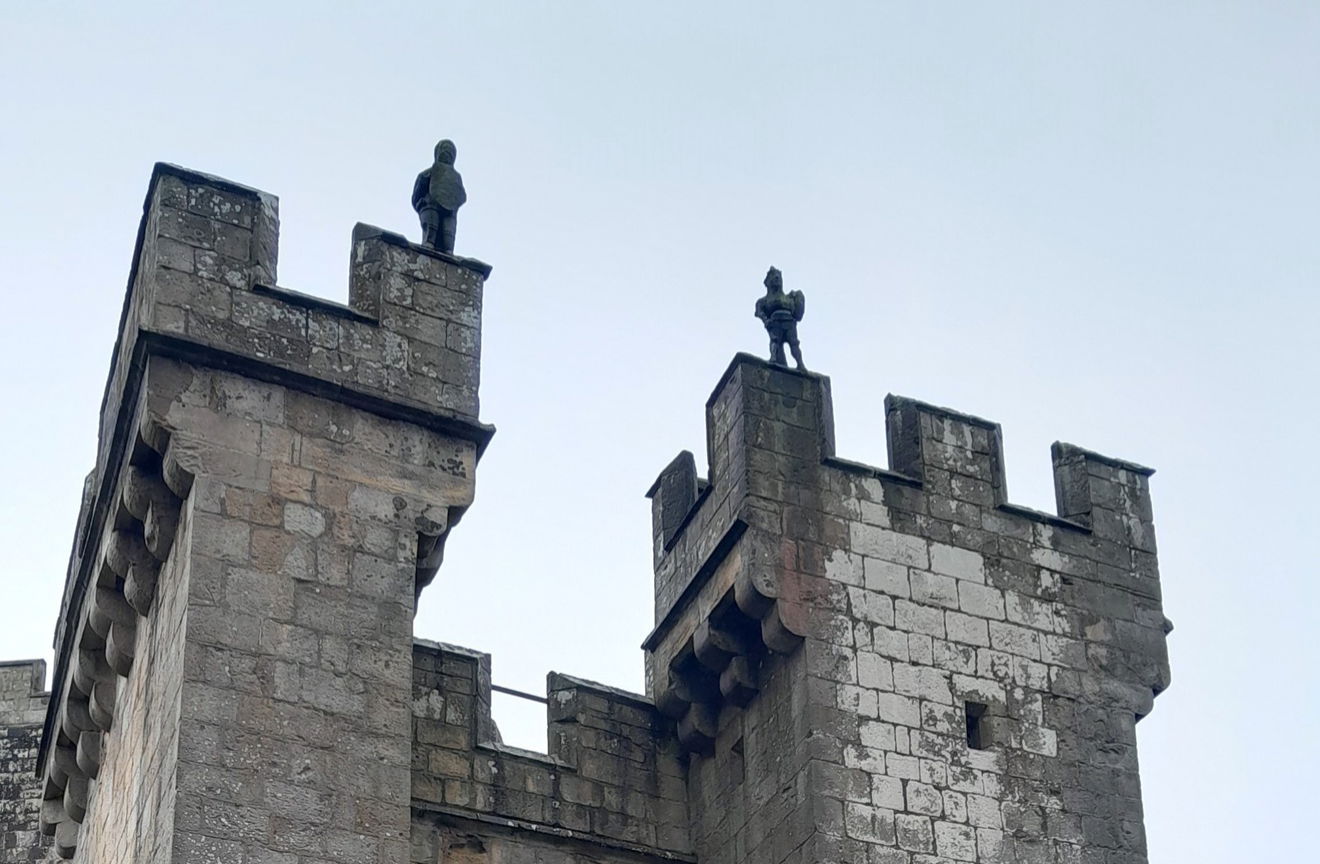 Henry the son of the 2nd Baron Barnard (Gilbert) started renovations. In 1787 he had the Entrance Hall altered by adding a carriageway (as you do!) This was due to the difficulty of turning the horses and carriage around.
It involved raising the roof by 3 metres. This meant the Barons Hall height above was reduced.
It is adorned with vaulted ceilings and now has a carriage on display along with a grand circular display of arms (weapons as opposed to body parts!). The white marble 'Greek Slave' caused a stir when it first appeared apparently.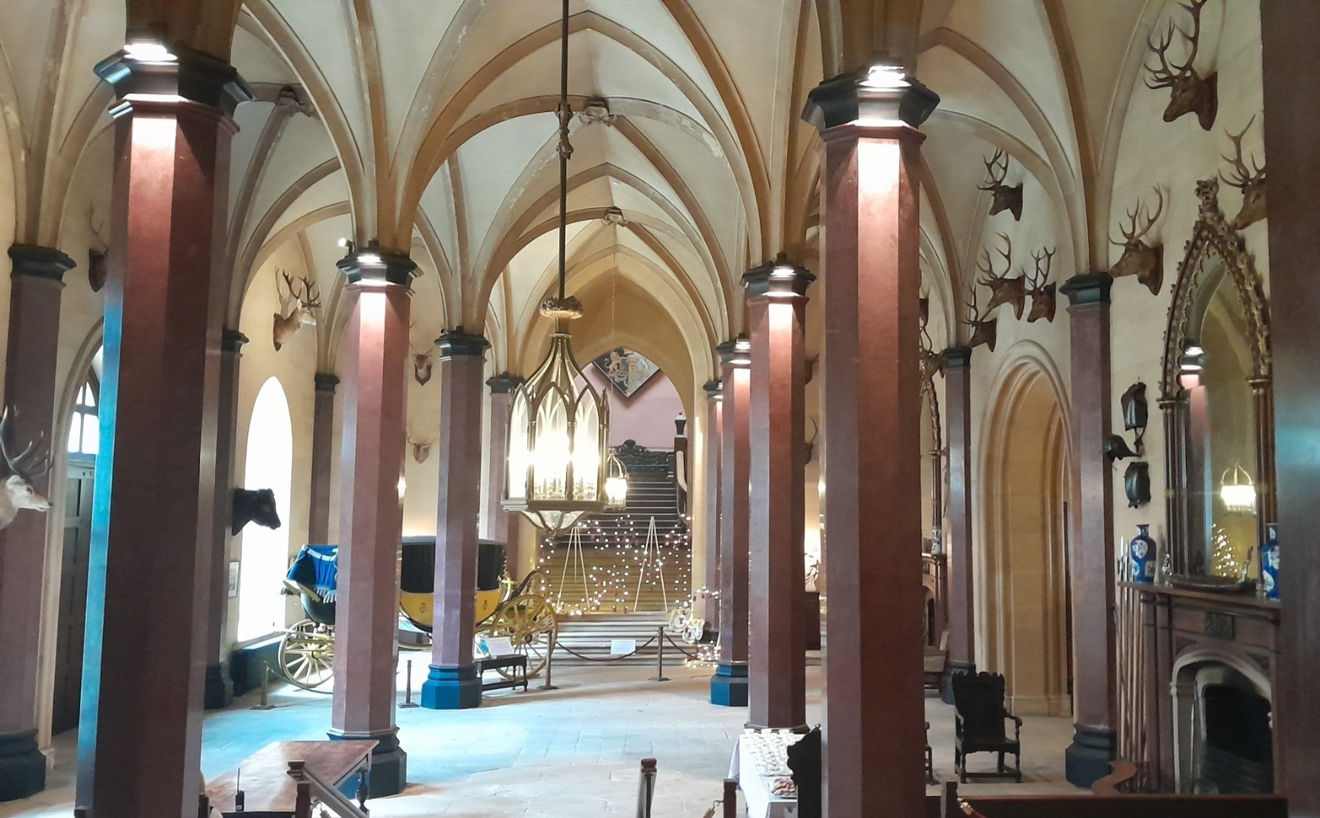 Henry (3rd Baron Barnard) also added a rounded tower and landscaped the gardens and planted woods in which the deer roam in.
The Barons Hall when it was smaller was where 700 noblemen gathered to muster support for the Rising of the North.
It is now a magnificent size. It has been extended and is above the Entrance Hall and the Octagonal Drawing Room. The roof is worth noting; this one replaces a basic hammer beam one. This may get you looking up open timber roof trusses and corbels! See how the curved beams support the longer struts.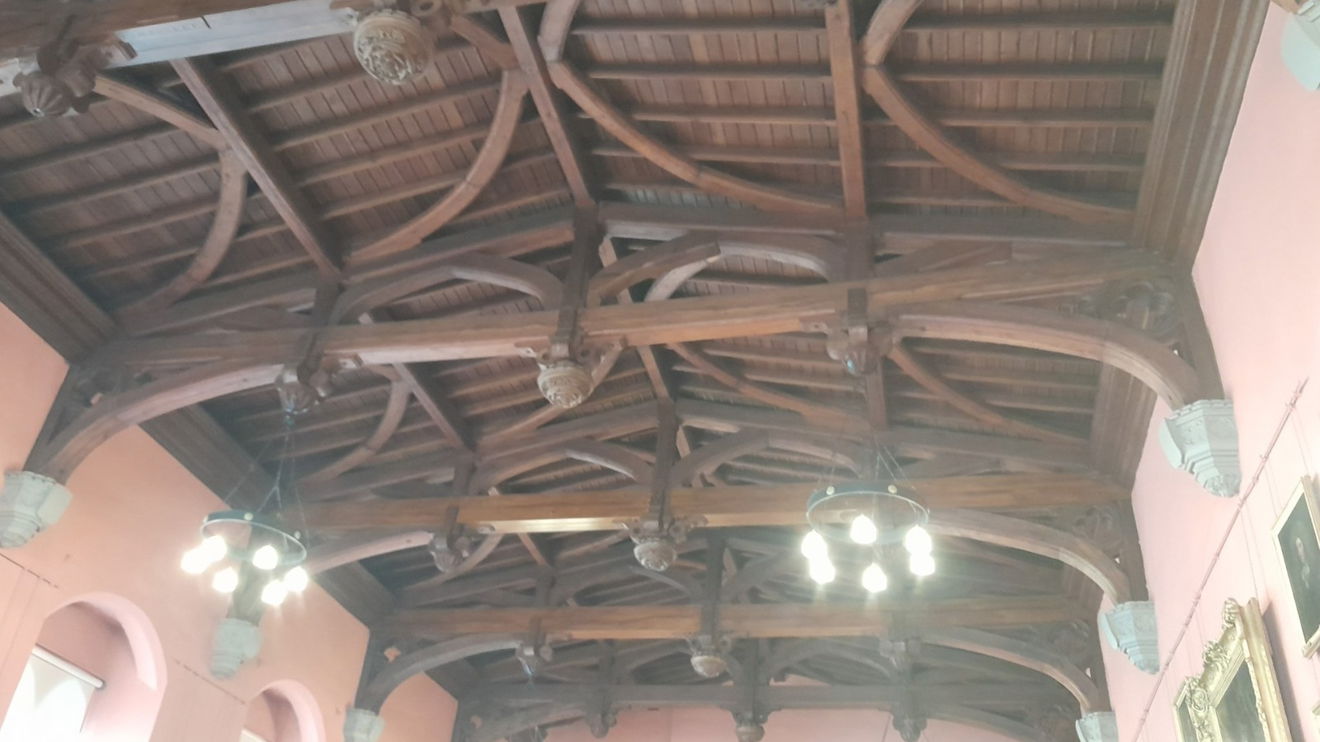 Due to the 1st Barron and his wife removing all the furniture this room contains Queen Anne gaming tables, Jacobean cupboards and Gothic tables. Rumour has it, there is even work by Pugin. Can you spot the Meissen pelican? The windows to the south have armorial inserted stained glass windows which were copied from the originals.
One of the hauntings refers to Charles Neville, 6th Earl of Westmoreland who plotted the Uprising of the North. Supposedly, he has been spotted on the staircase and in the big hall, where he met 700 supporters including the Percy family. The ghostly image is purportedly angry which could be to do with him losing everything, including his title. He died in exile in Holland in 1601.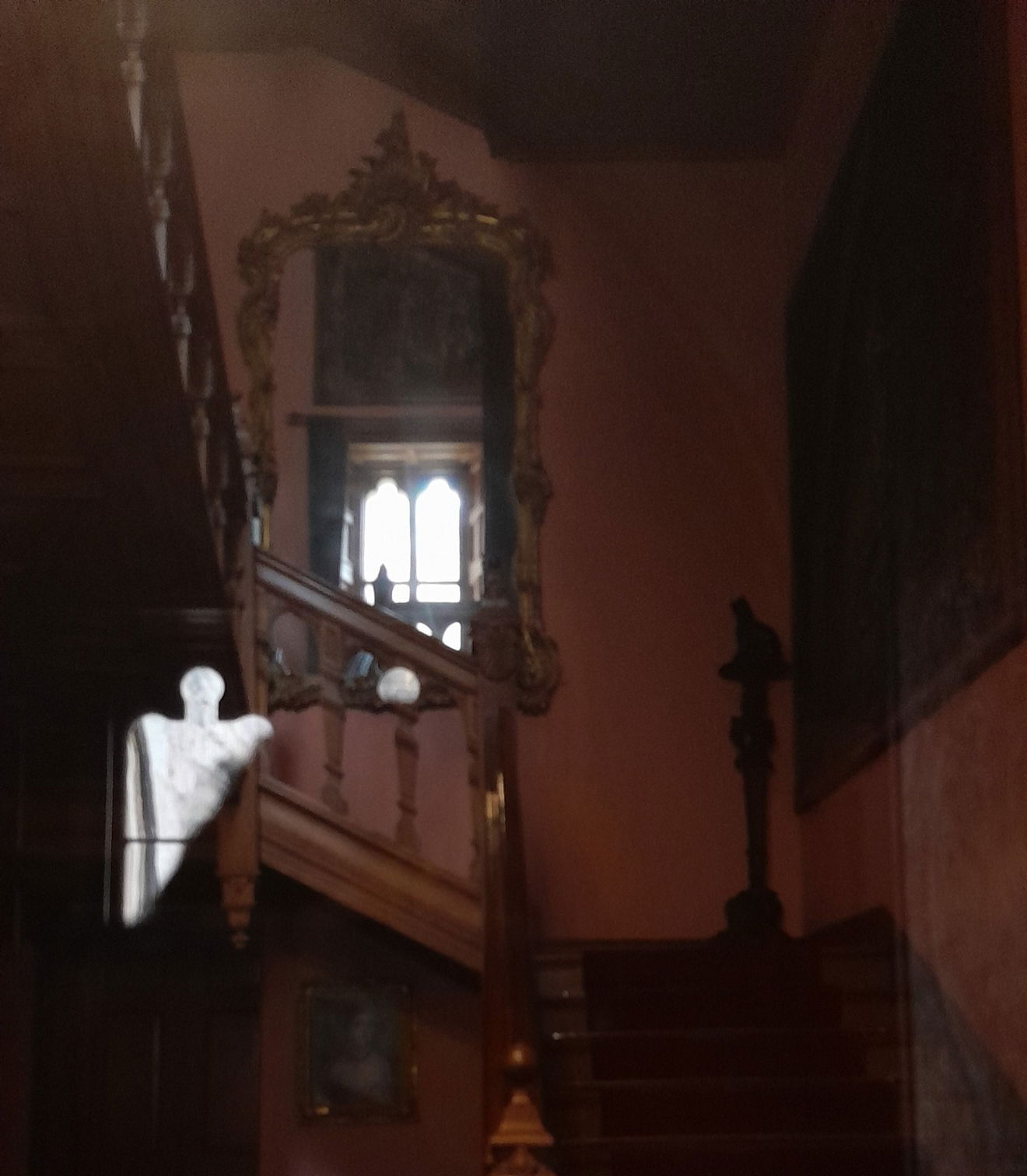 One of the first rooms we actually saw was the Small Drawing Room. It dates to 1820. We were told the chandeliers throughout the house are never cleaned as they are fragile.
They date from the English Regency period (1814 to 1820)
The Library does not look like a library. The standout items to me were the Chinese Pagodas especially when the super guide on duty explained that the tiny bells on them were to warn of earthquakes (Back in China) and the pagodas came apart. She said that's the first thing she would do should the need arise in County Durham.
They came from the Qianlong period of 1735 to 1796 and are made of porcelain.
So you have a library and an Ante Library of course! What caught my attention the most was the gilded ormolu (Go on, look it up) clock depicting Cronus holding up Time with Venus and Cupid giving moral support. Cronus is usually depicted with a scythe and was the son of Uranus and father of Zeus.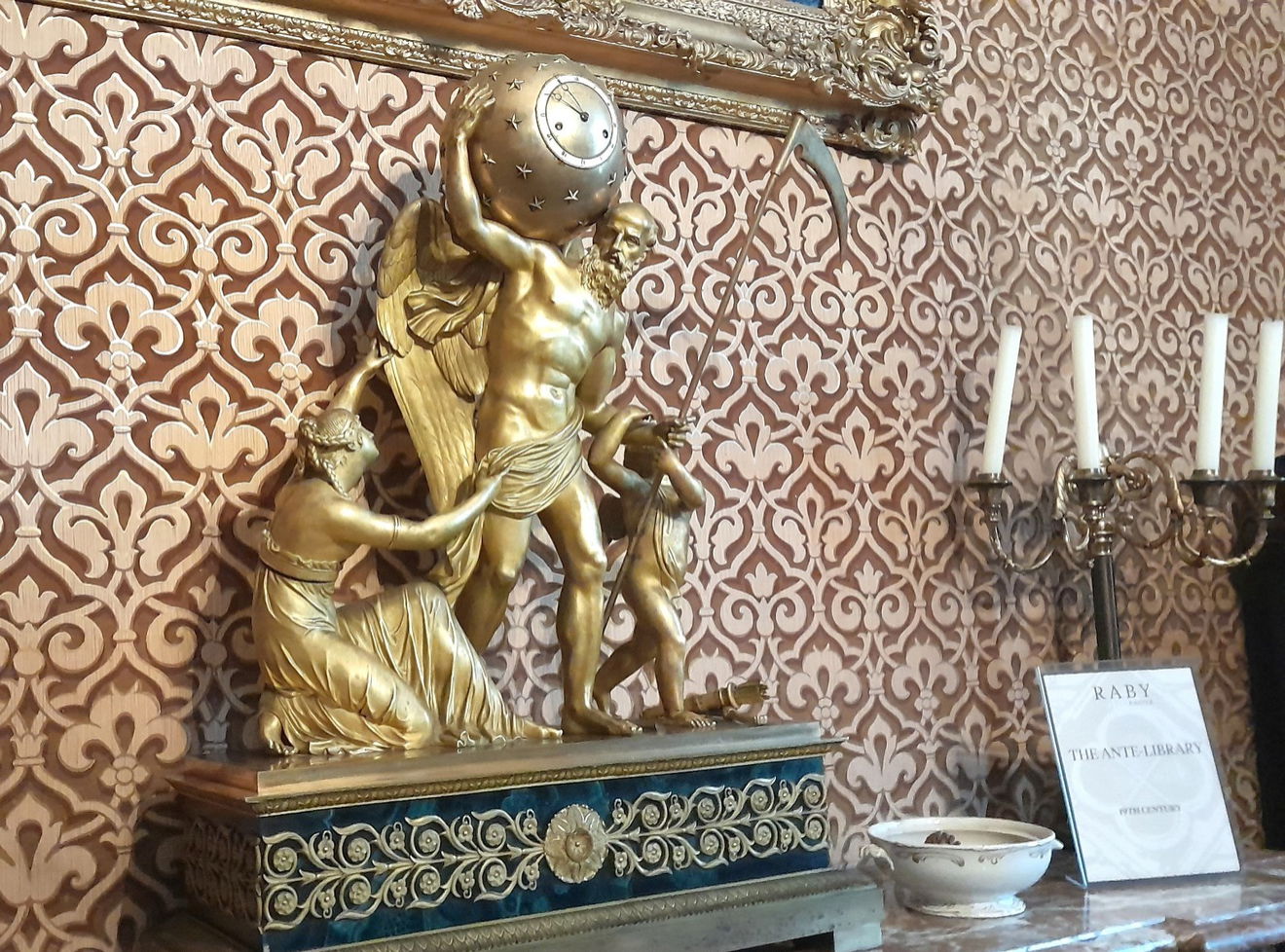 The glamorous Octagonal Drawing Room is a rare example of original 1840s work.
This is the pièce de resistance as you look over the opulence. The ceiling is remarkable, as it got preserved by being covered in soot and 'only' required a mild soap and water solution to restore it.
Not so lucky were the paneling and sumptuous curtains which have now been carefully restored. There are now UV filter blinds in the room to stop the naughty sunlight from affecting anything.
The Dining Room was laid out to entertain and had wine glasses in bowls. When we asked why, we were told these bowls were for ice that would keep the glass chilled and then could be used as a finger bowl. I wonder when we'll see this on Come Dine With Me!
Downstairs, the Kitchen dates back to 1360 and was used until 1954. There is an ornate octagonal venting shaft high above. This provides a strong updraft to remove smoke and fumes. Who dares to say the cook burnt anything?

The Chapel is delightful. I could happily sit through a long service as there are so many adornments. The floor that had been raised to accommodate the Entrance Hall below was then lowered by 1 metre around 1848. The arcades at the back of the chapel were uncovered in 1901 and the 9th Lord Barnard commissioned replicas of the Neville family and noteworthy people of that era.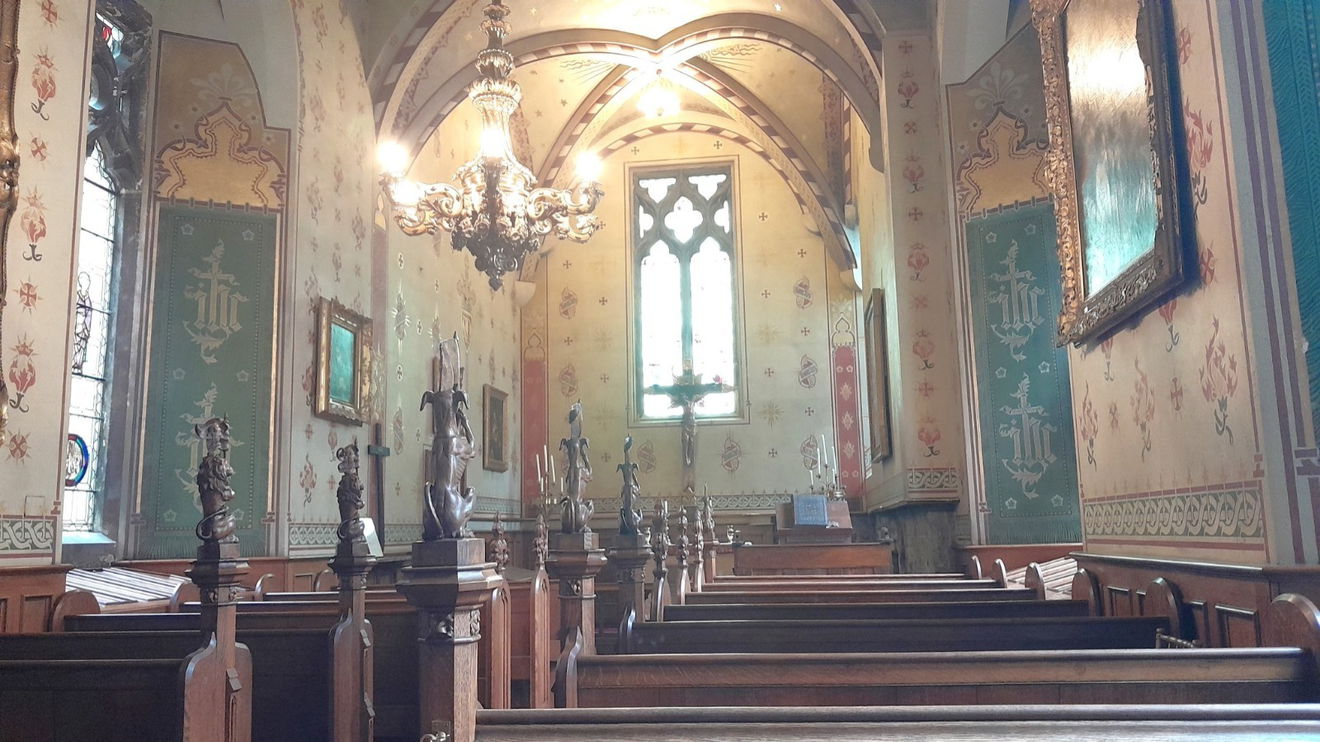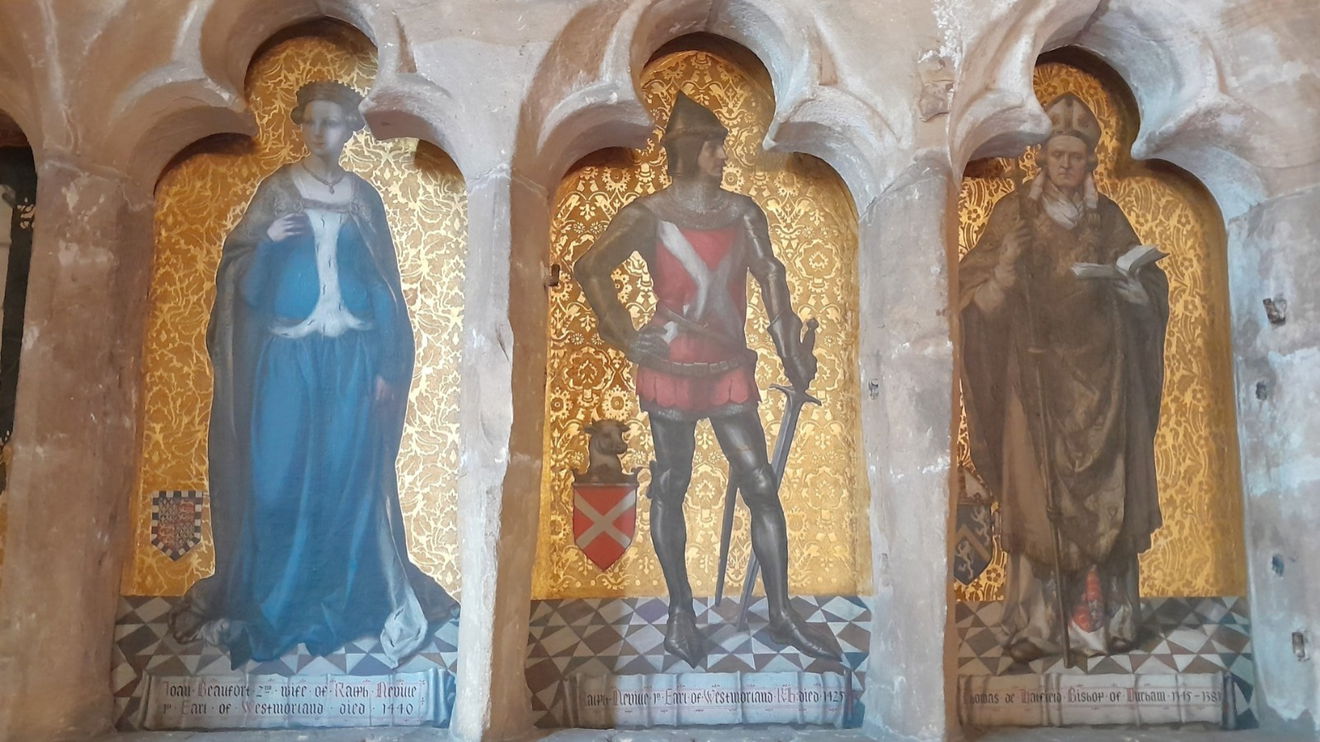 And finally here are some odds and ends that I snapped.
Absolutely loads to see at Raby Castle and plenty to fill a drizzly afternoon.
How To Find Raby Castle, County Durham.
Where To Park For Raby Castle, County Durham.?
Show Parking On Google Maps
Lat / Long
54.593238, 54.593238
What three words
The castle has its own free car park.
Contributed by Rosalind Parker
Thanks for reading through and getting to the end of this post. I enjoy exploring the Fabulous North (Especially as a Southerner residing up North). I like 'snippets' of information, and more so, if they are obscure, amusing or meaningful. The photographs are taken on a mobile phone, without any enhancements.
More Places from Rosalind
More Places In Barnard Castle
Find more fabulous places in Barnard Castle, County Durham and if you know of a place we haven't listed, then let us know.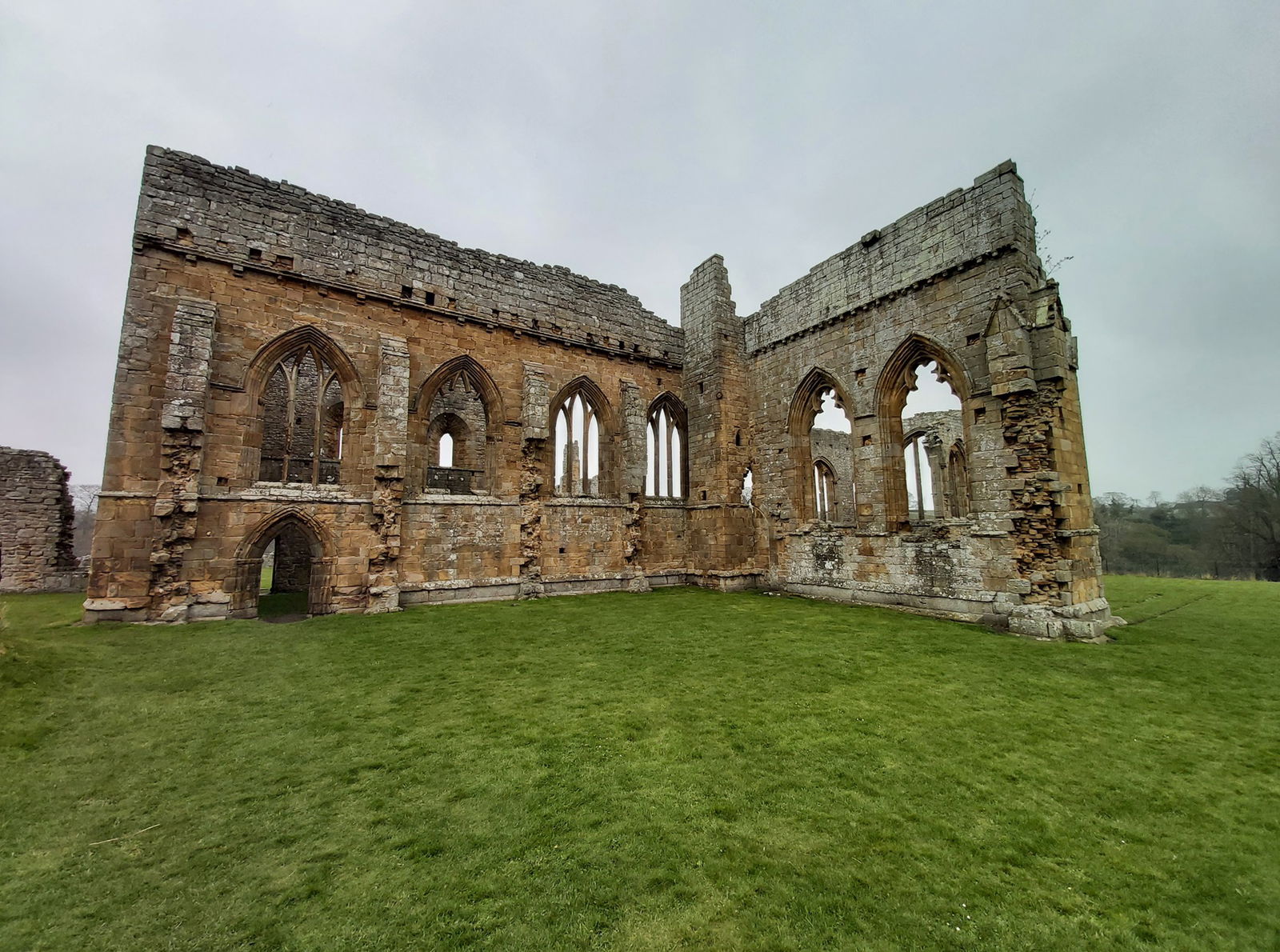 Egglestone Abbey
Religious Place
Barnard Castle
County Durham
Beautiful ruins of small monastery founded by White Canons set above a bend in the River Tees near Barnard Castle.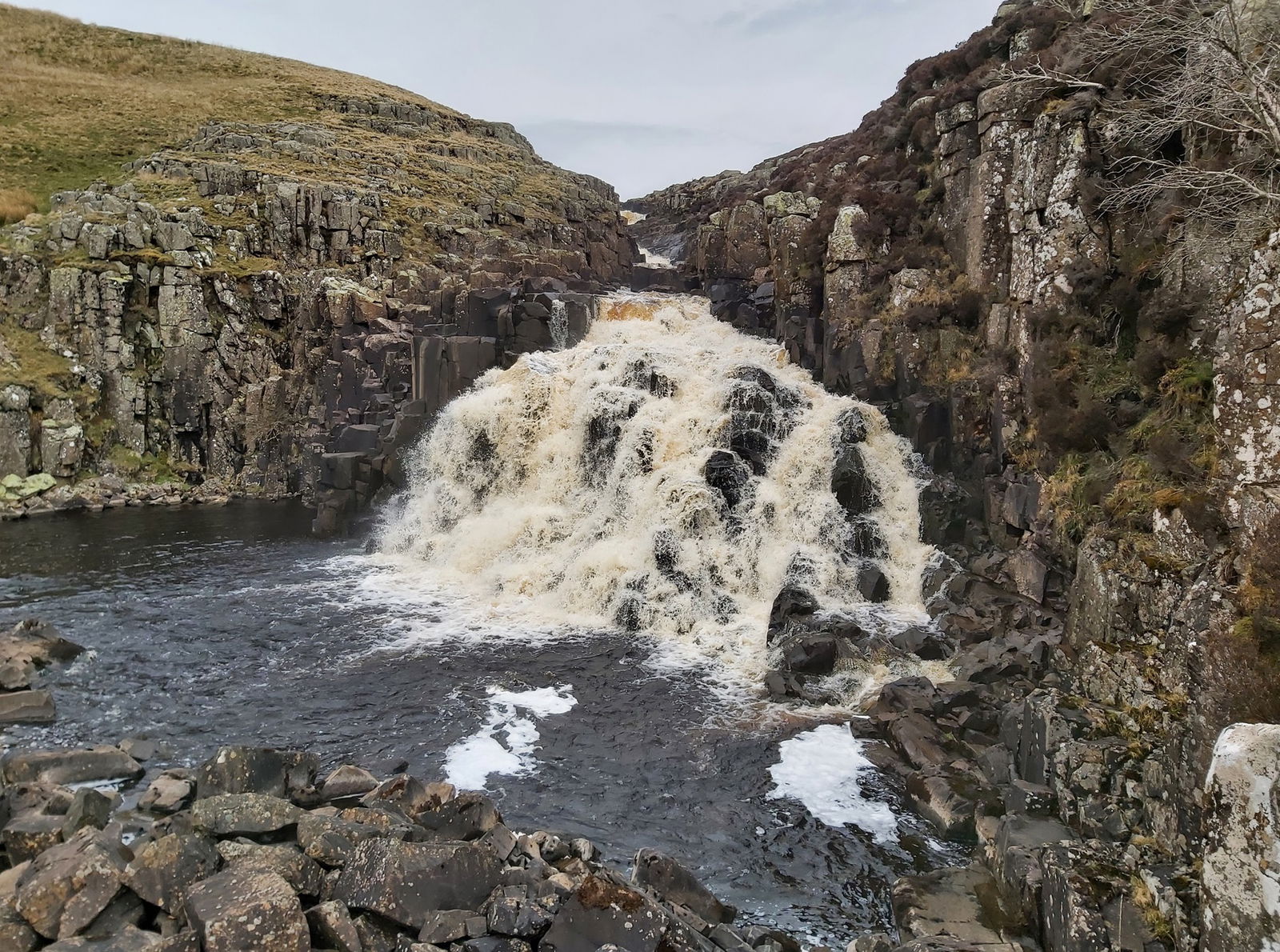 Cauldron Snout
Waterfall
Barnard Castle
County Durham
At 180m it is the longest waterfall in the UK and is fed from Cow Green Reservoir.
More Castles
So this castle wasn't enough and you want more? Don't worry we have you covered.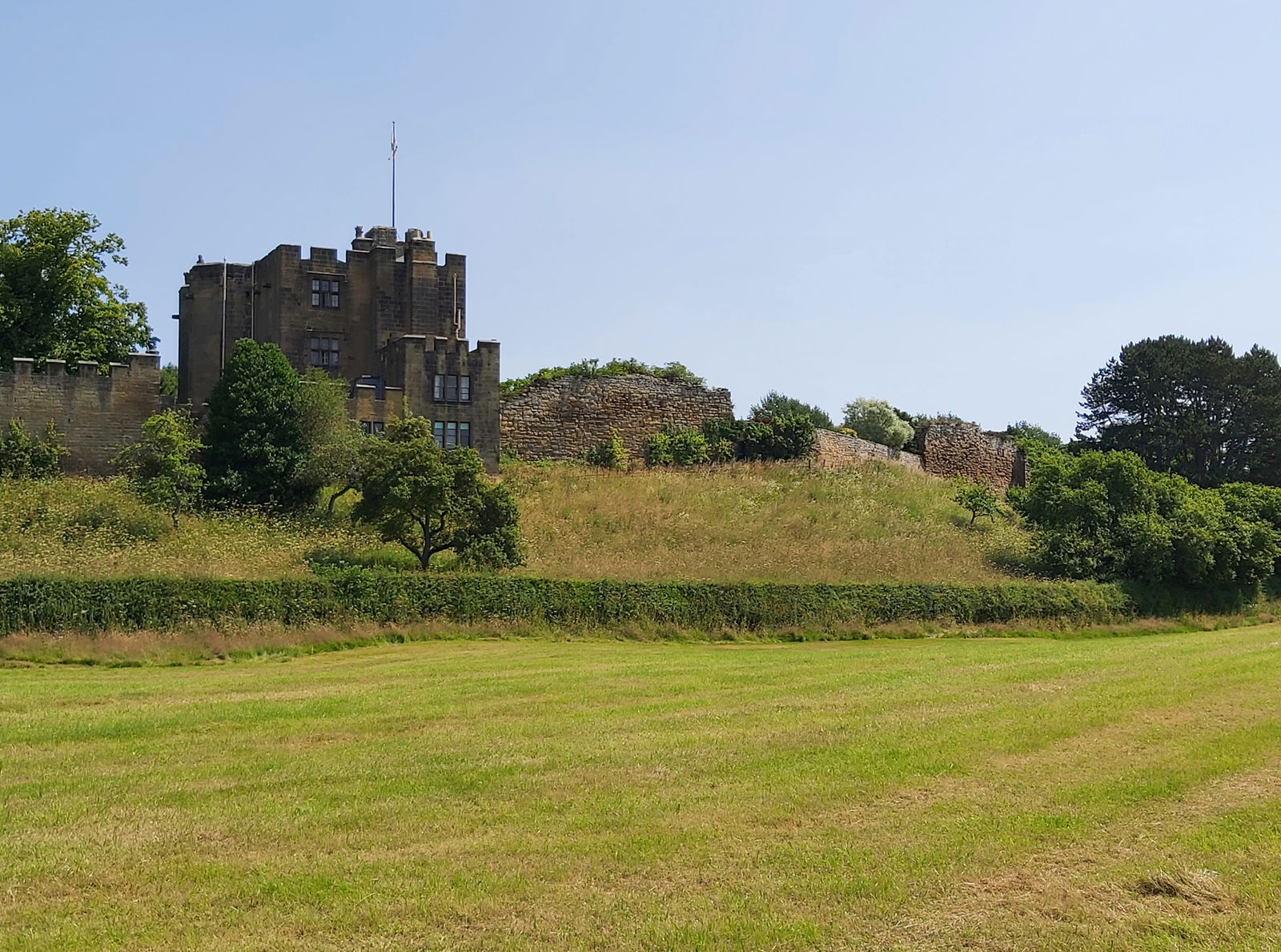 Bothal Castle
Castle
Bothal
Northumberland
A castle and stately home in the village of Bothal near the River Wansbeck, between Morpeth and Ashington.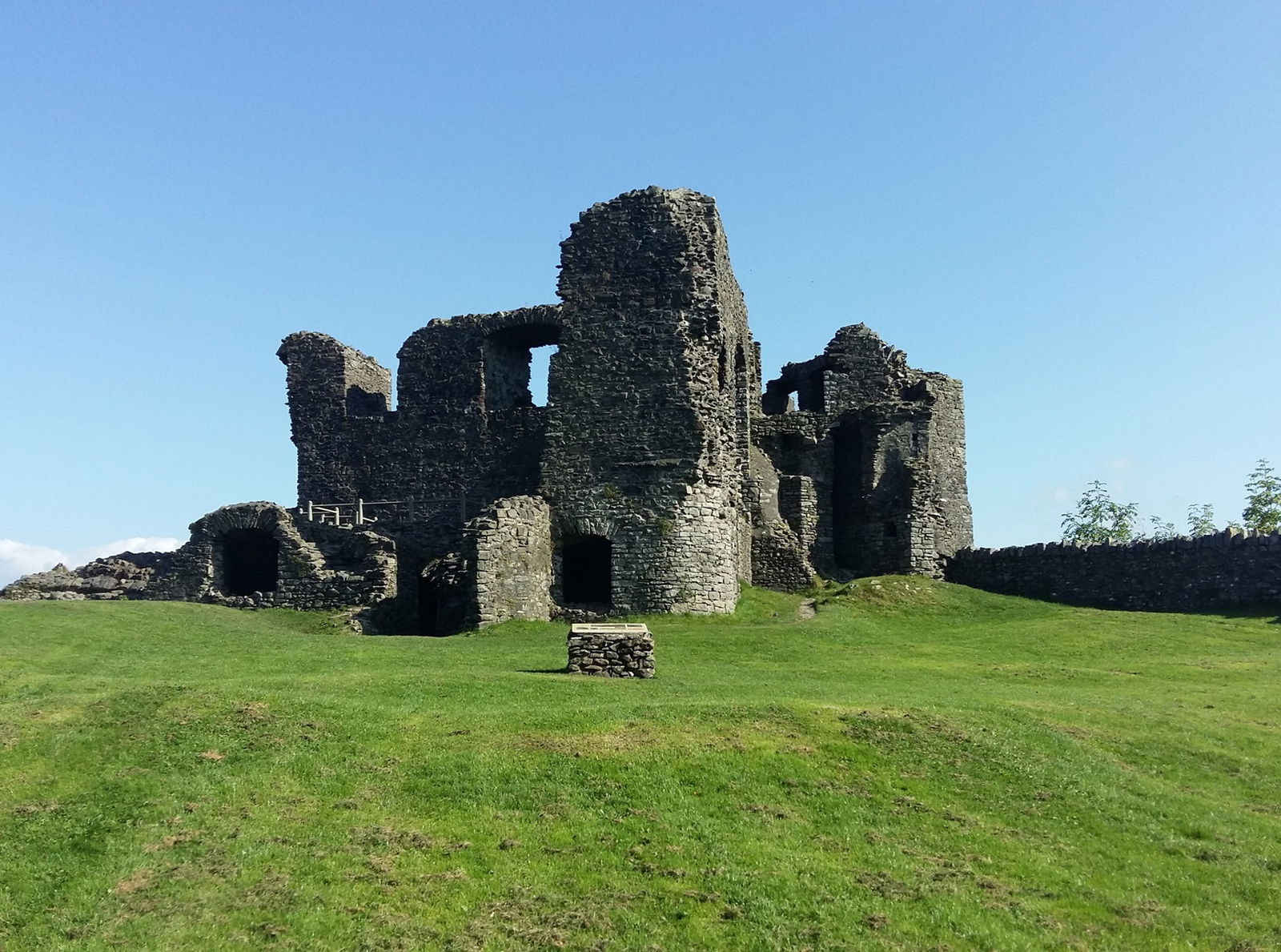 Kendal Castle
Castle
Kendal
Cumbria
Ruined castle built in the 1200s, with links to Katherine Parr's family.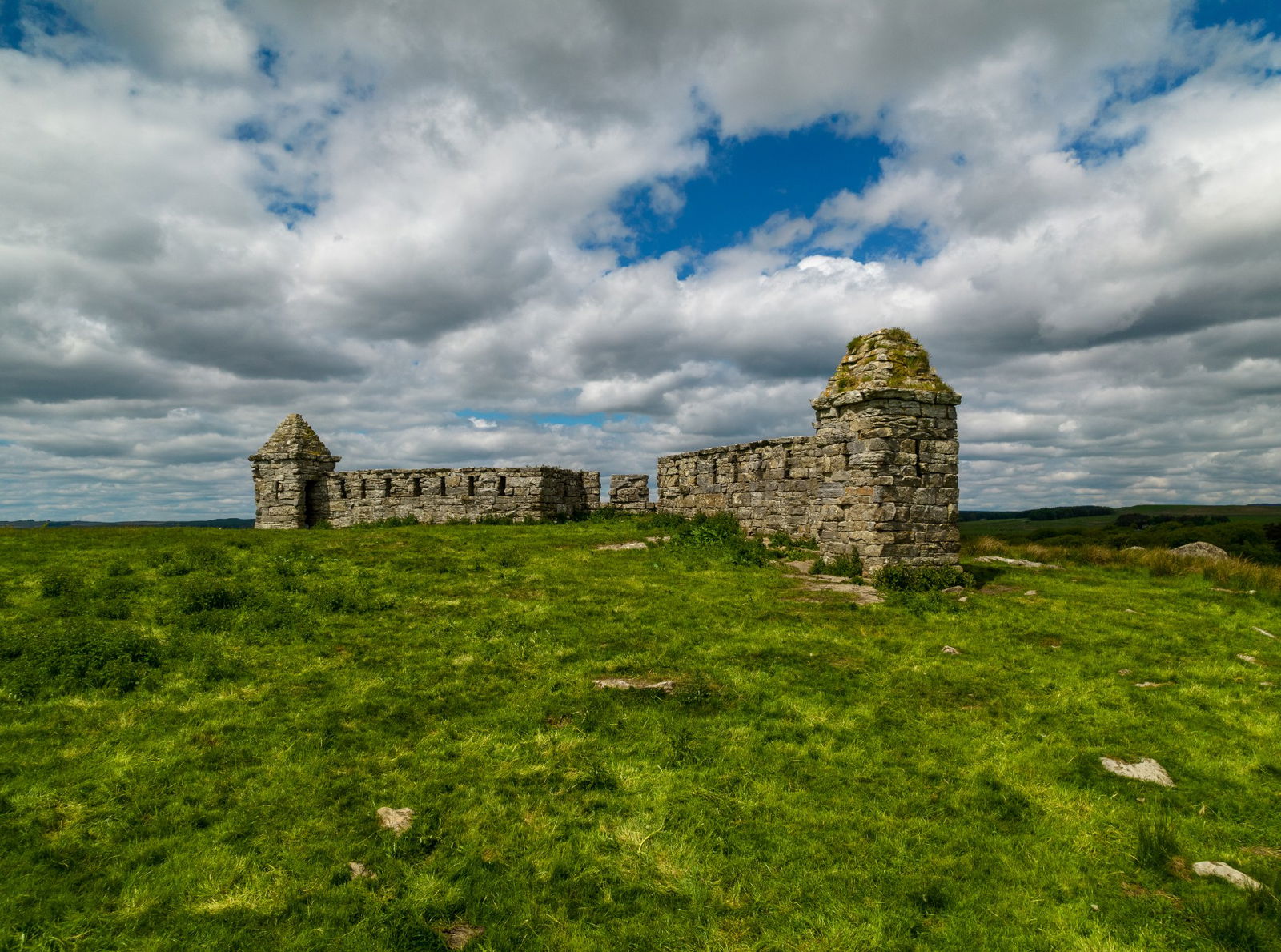 Codger Fort
Castle
Morpeth
Northumberland
An 18th century folly built by Sir Walter Blackett, in Rothley,
Find Us On Facebook
We post all our new places daily on our Facebook Groups page, so join the group today and be notified when we add a new place.
Join Our Facebook Group