River Tyne Old Buoys
Art
North Shields
Tyne And Wear
River Tyne Old Buoys
Art In North Shields, Tyne And Wear
Redundant marine buoys that are artfully decorated and now sit on the banks of the River Tyne.
What do you do with redundant marine buoys? These substantial chunks of metal do not easily lend themselves to reuse and needed imagination and creativity to come up with a solution. In the case of the River Tyne "Old Buoys", two solutions in fact.
The Cycling Buoys
Adjacent to the Low Lights car park, a short distance downstream from the Fish Quay, are three redundant navigation buoys that have been imaginatively used to mark the point just west of them where three national cycle routes converge.
National Route 1, stretches from Dover to John O' Groats within which the section known locally as the Coast and Castles route stretches from Edinburgh to Newcastle. National Route 72, or Hadrian's Cycleway, stretches from Ravenglass in Cumbria to South Shields. National Route 10 forms most of the Reivers Route which stretches from North Shields to Carlisle and Whitehaven via Kielder Forest.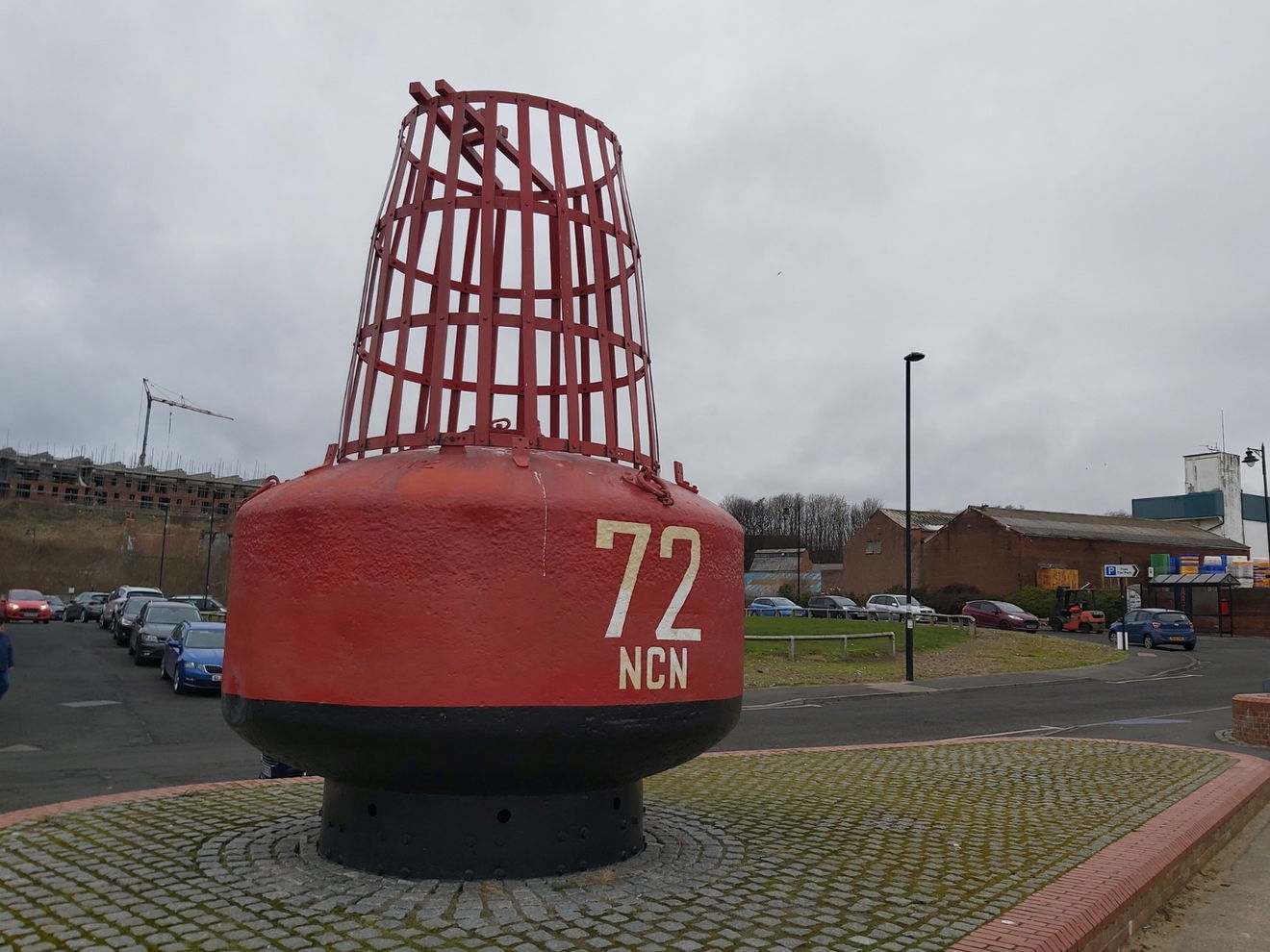 There is also another, red and black painted, old buoy close by numbered 72 NCN. For those hardy cyclists starting or finishing at the buoys there is a new refreshment kiosk and, importantly, there are toilets at the nearby car park.
Tyne Tunnel Buoys
When the second Tyne Tunnel was completed in 2011, an artwork made up of three redundant marine buoys was installed near the northbound exit. The buoys are painted with historic railway poster-style images of the North Tyneside coast. When viewed from the Tyne Tunnel northbound exit, they show St Mary's Lighthouse, Tynemouth Priory and a surfer.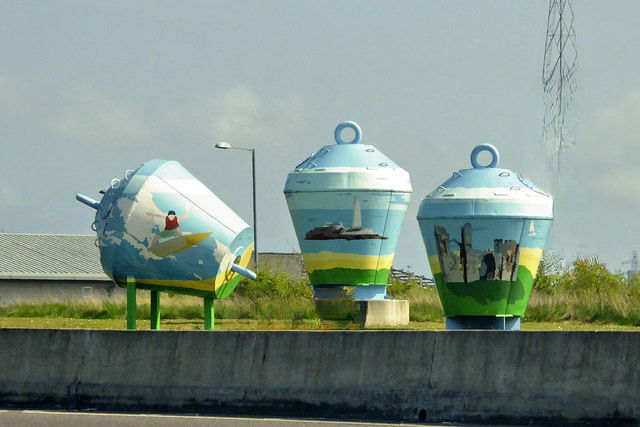 Thanks to David Dixon for this photopgraph.
It can also be viewed from the A187 but again this is a main road and stopping is not recommended. The paintings from this view are of a cyclist, an inshore lifeboat and a fishing boat.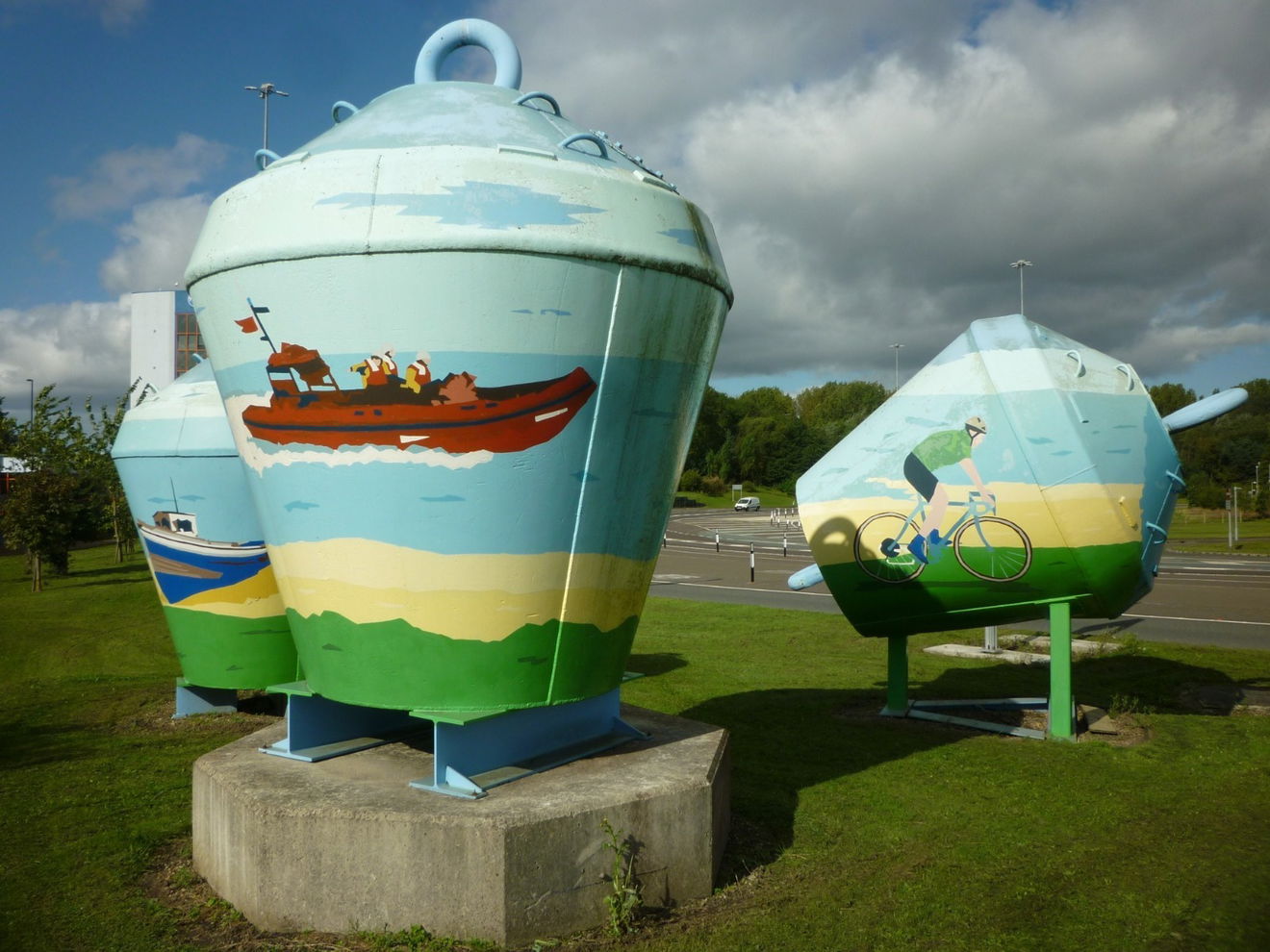 Unfortunately, and perhaps unusually, there is no public access to the installation. Nonetheless, as some 60,000 vehicles a day use the tunnel the artwork will be seen by many.
The installation was a joint project by North Tyneside Council and Tyne Tunnel operator TT2. The artist, Lynda Nelson, from Jarrow, produced the designs and painted them by hand.
Thanks to Terry Gardner for the photos and information.
How To Find River Tyne Old Buoys
Where To Park For River Tyne Old Buoys?
You can park in the Low Lights car park right next to the buoys in North Shields.
Contributed by Simon Hawkins
Thanks for checking out this place on the Fabulous North! I do enjoy a wander out in to the countryside trying to find hidden gems that not many people know about. You can't beat a rogue Pele tower up a remote hill or a mysterious stone circle or a stunning waterfall secluded in a forest.
More Places from Simon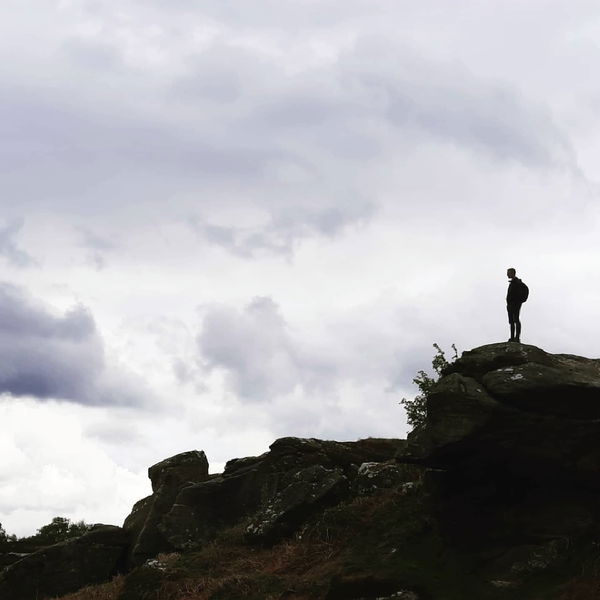 More Places In North Shields
Find more fabulous places in North Shields, Tyne And Wear and if you know of a place we haven't listed, then let us know.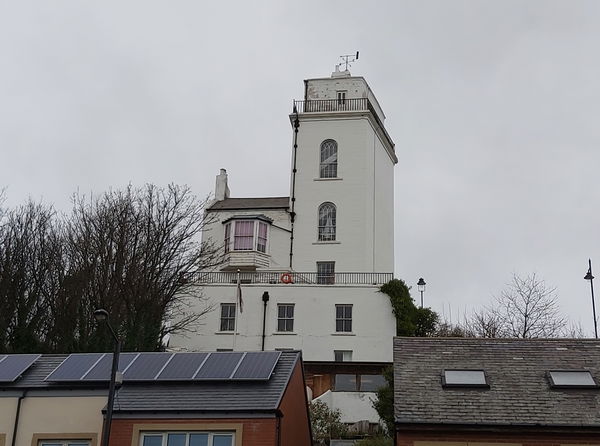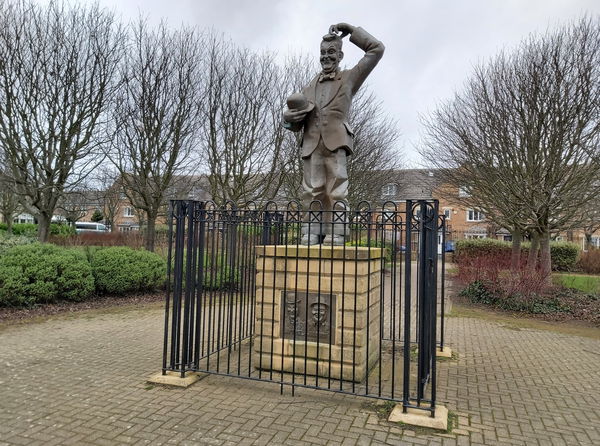 Stan Laurel Statue
Statue
North Shields
Tyne And Wear
A statue of the comedy icon and one half of the legendary duo Laurel and Hardy, Stan Laurel to celebrate his time living in North Tyneside.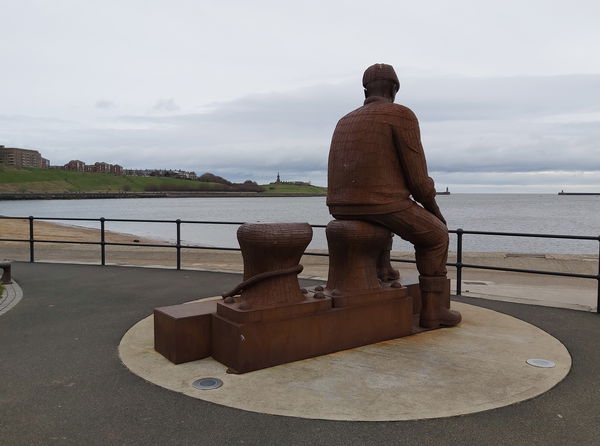 Fiddlers Green Statue
Art
North Shields
Tyne And Wear
A metal statue by Ray Lonsdale built as a memorial for fishermen lost at sea from North Shields.
More Arts
So this art wasn't enough and you want more? Don't worry we have you covered.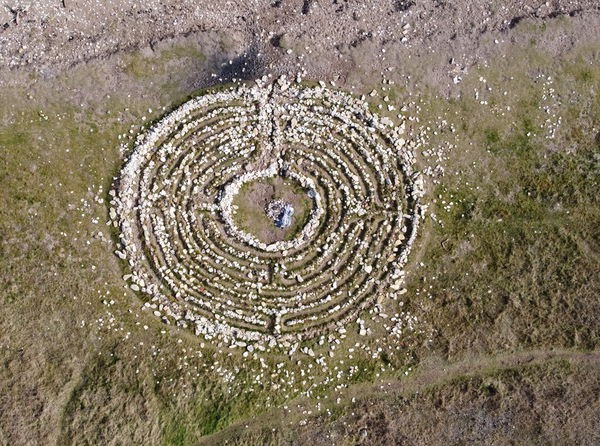 Finn's Labyrinth
Art
Whitburn
Tyne And Wear
A circular labyrinth made out of a selection of stones in memory of a dog.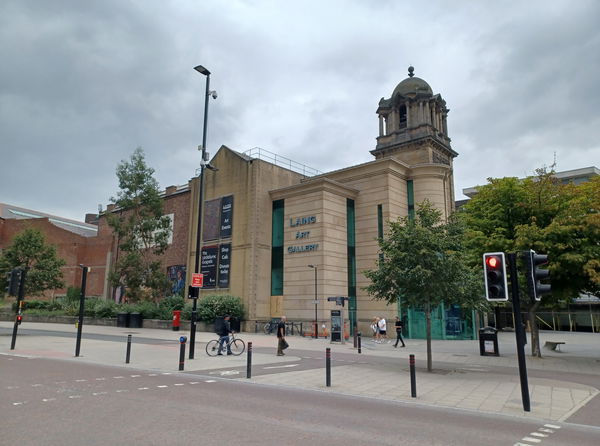 The Laing Art Gallery
Art
Newcastle City Centre
Tyne And Wear
A free art gallery in the centre of Newcastle housing works by Henry Moore, Thomas Bewick, Norman Cornish, Richard Hamilton and Charles Napier Hemy among others.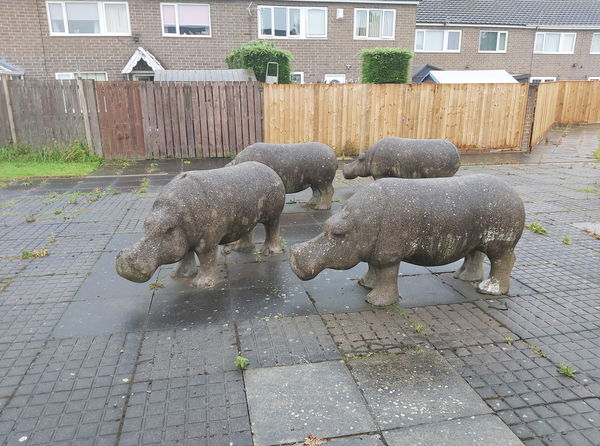 Killingworth Hippos
Art
Killingworth
Tyne And Wear
A family of four concrete hippos on a housing estate in Killingworth.
Find Walks To River Tyne Old Buoys
Find which walks will visit River Tyne Old Buoys and plan your next adventure.
Cullercoats To North Shields
8km (5 miles)
Cullercoats
Tyne And Wear
A wander from Cullercoats to Tynemouth and North Shields and then back via the coastal route.
Never Miss A Fabulous Place
If you are afraid of missing out on all the fabulous places we post, or just want to be the first to know, then sign up to the Fabulous North.
Each week we will email you all the brand new places that we visit.
Sign Up To Alerts
Find Us On Facebook
We post all our new places daily on our Facebook Groups page, so join the group today and be notified when we add a new place.
Join Our Facebook Group