Shaftoe Crags
Landscape
Bolam
Northumberland
Shaftoe Crags
Landscape In Bolam, Northumberland
Stunning crags and landscape with standing stones and a Devil's Punchbowl.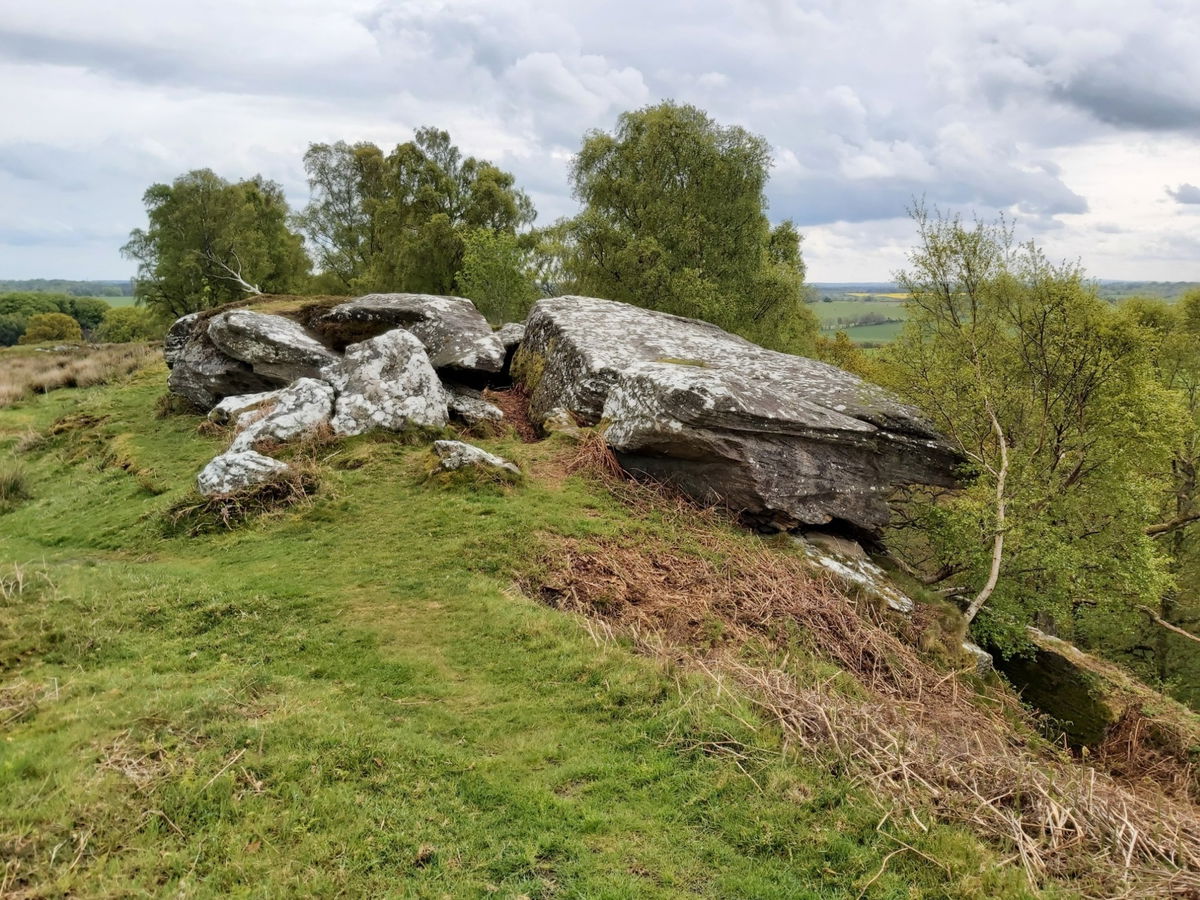 I don't know what it is about crags that make me want to run around like I am 12 years old again. Maybe it's the fresh air or the open spaces, but I think it's mainly to do with seeing so much beautiful scenery that you can't help but take tonnes of photos.
So strap in, this one is picture heavy!
Standing atop the crags there are sweeping panoramic views in all directions with views of the Simonside Hills and also the coast in the distance. From here, this is probably the Northumberland landscape at its best.
Bleak, Barren, Beautiful.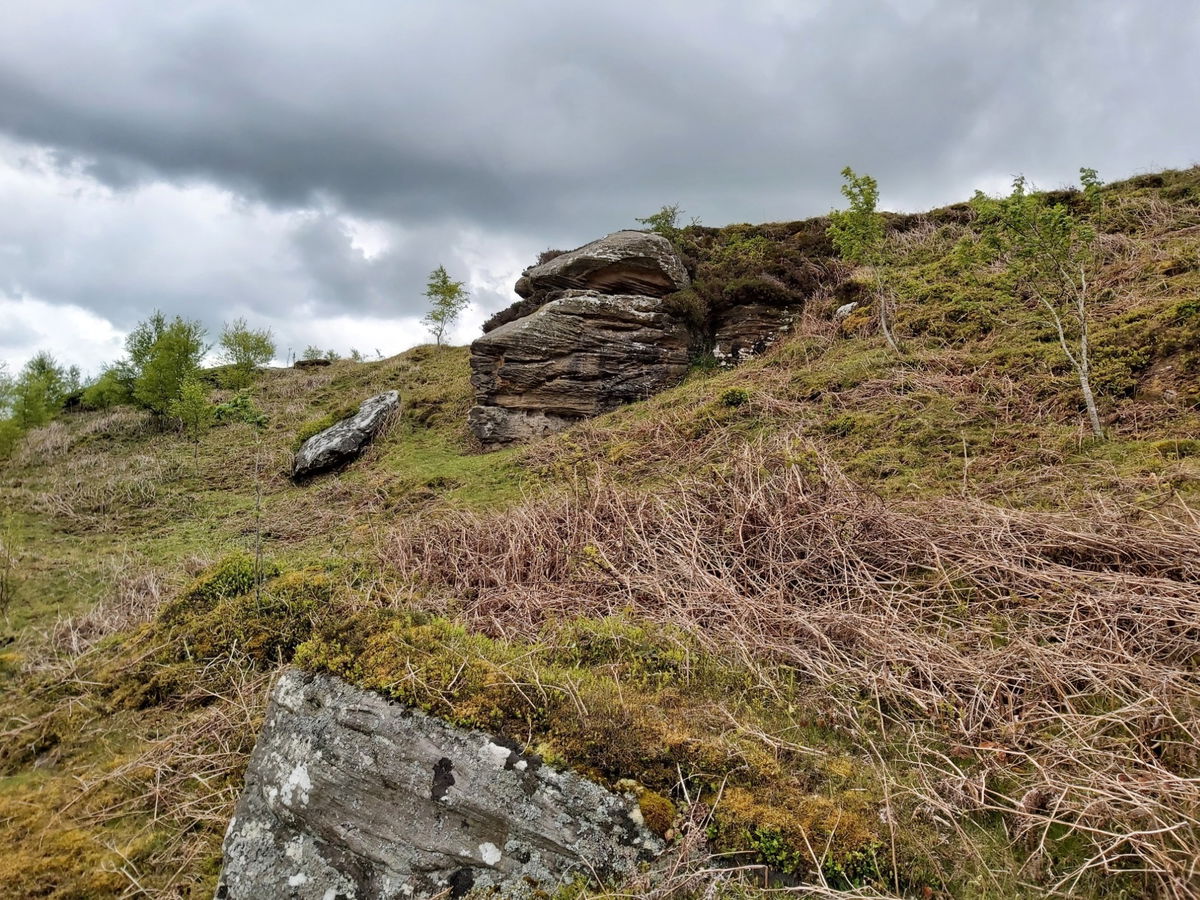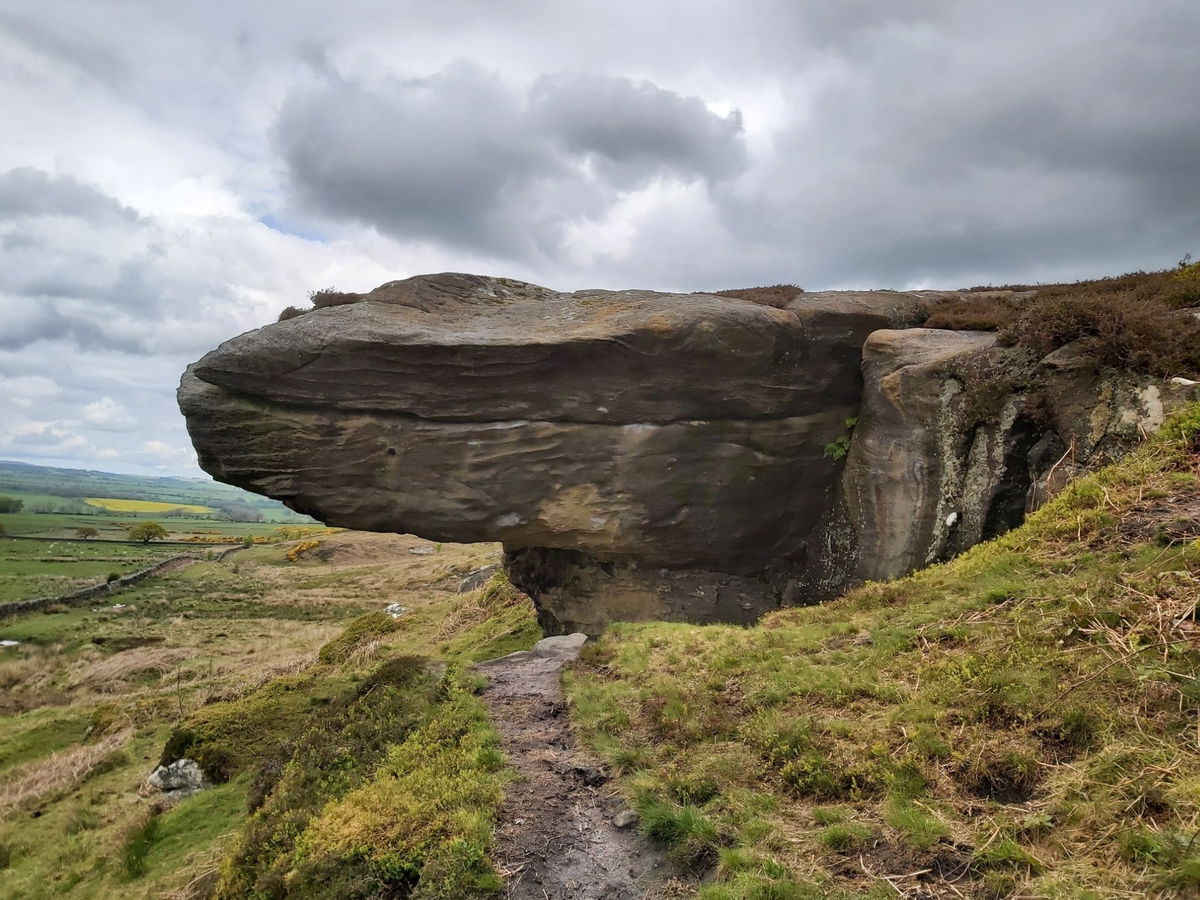 There is plenty to see as you explore including the Jubilee Stone and The Poind and His Man standing stones. We didn't get a close up of the latter as it was lambing season and the fields were full of sheep, so didn't want to disturb them. There are also a couple of other stones towards Middleton, but those are on the list for the next visit.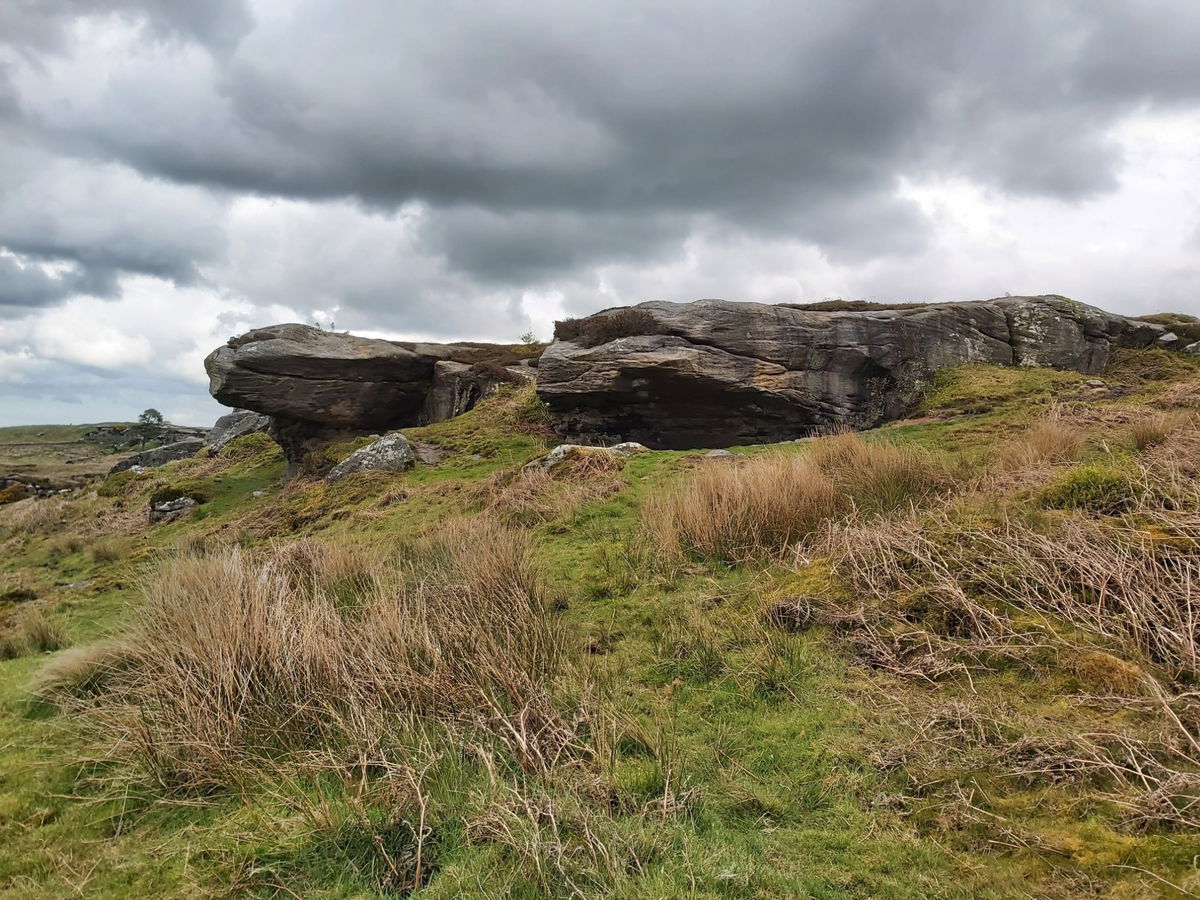 Further along the track there is a gap in the sandstone called Salter's Nick, once used by smugglers taking salt to Scotland or smugglers bringing whiskey to England. The cuts made by wagons are still visible. (See below).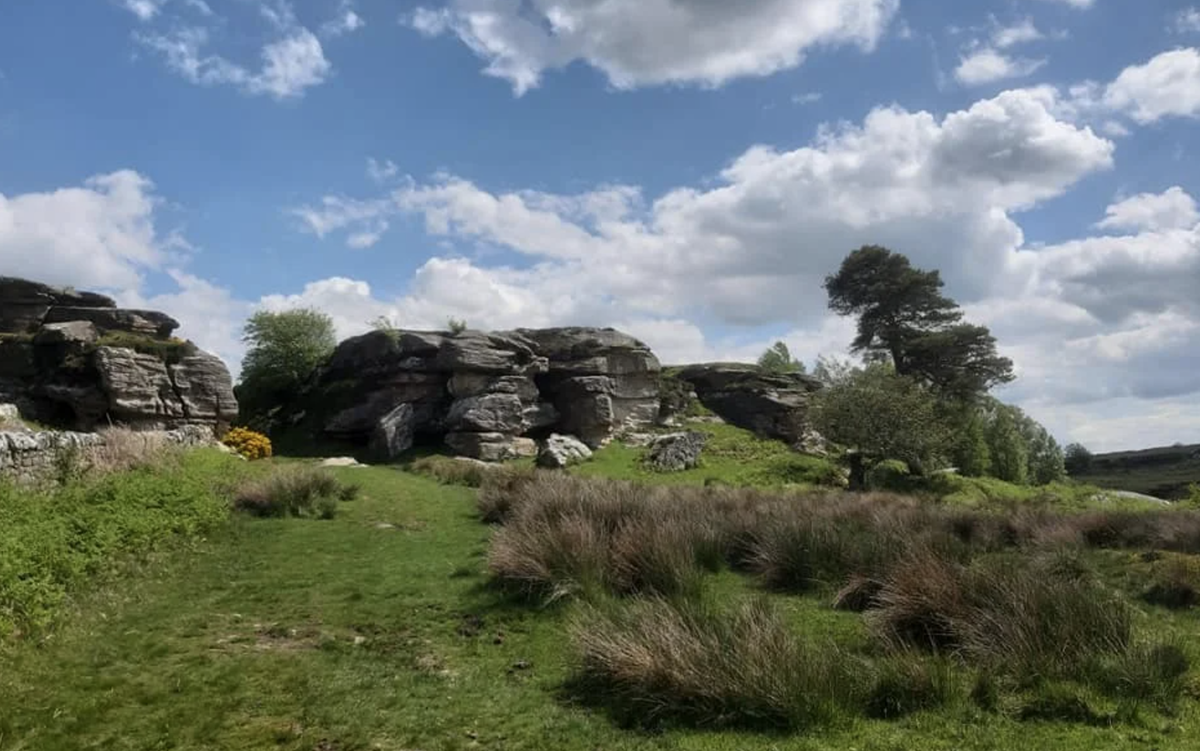 Take a small excursion in to the fields on top of Salter's Nick to find the Jubilee Stone marking the Jubilee of Queen Victoria. Finding this stone was what set off this whole Fabulous North business in the first place.
View the Jubilee Stone in more detail on it's own fabulous page.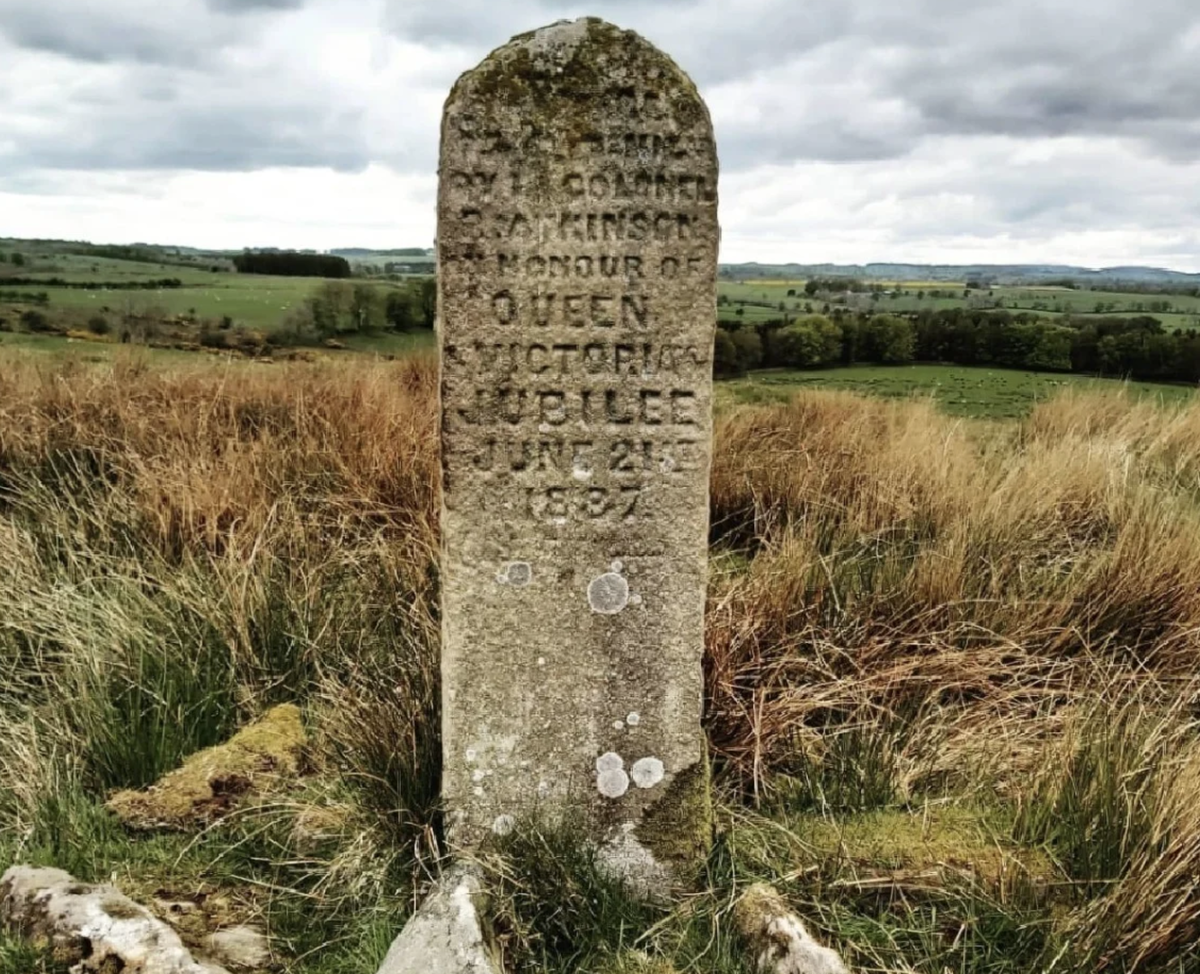 There are so many wonderful crags to see in every direction that I took way too many photographs.
Heading around the corner is the Devil's Punchbowl which is a basin cut into the rock. Rumour has is that William Blackett, of the nearby Wallington Hall, had a punchbowl filled to the top with wine at his wedding feast.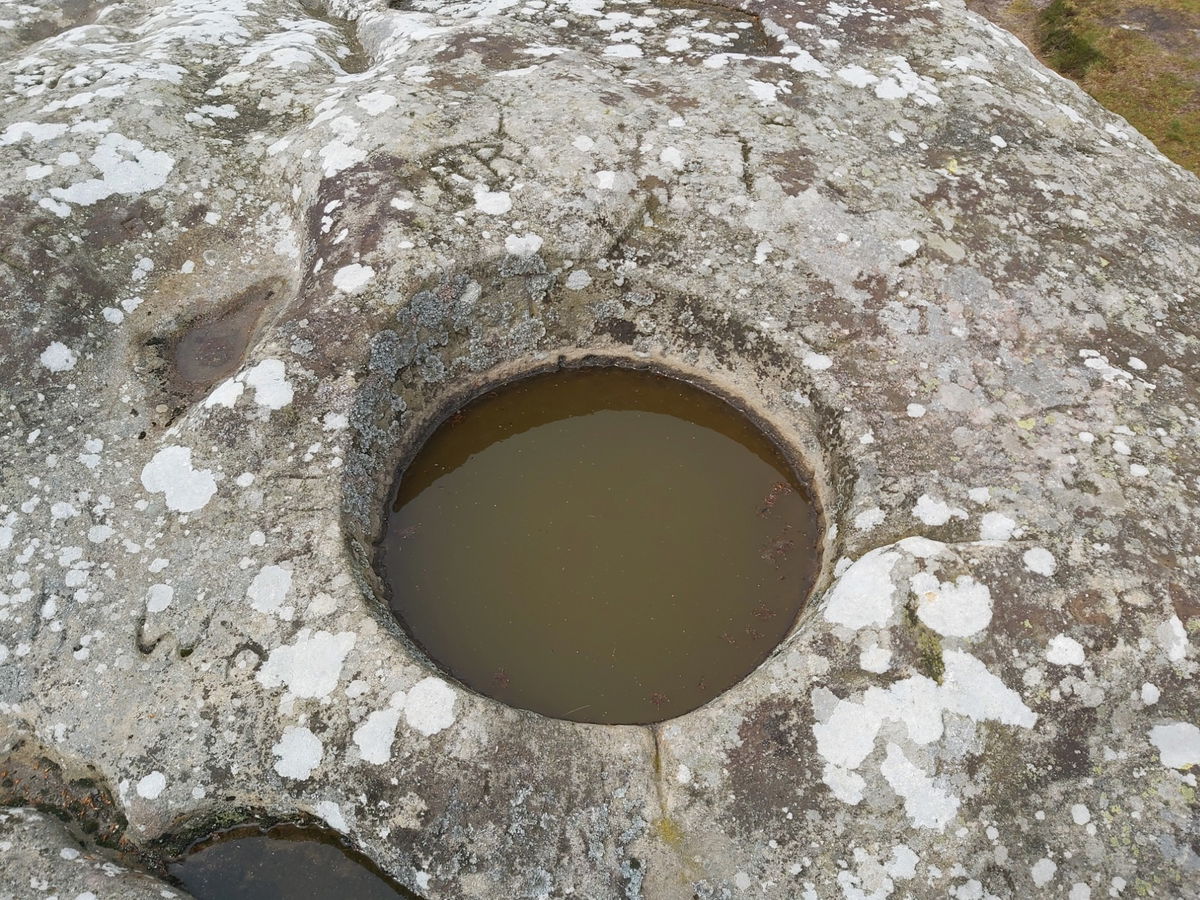 The punchbowl is located on this rock pictured below, so keep an eye out for it.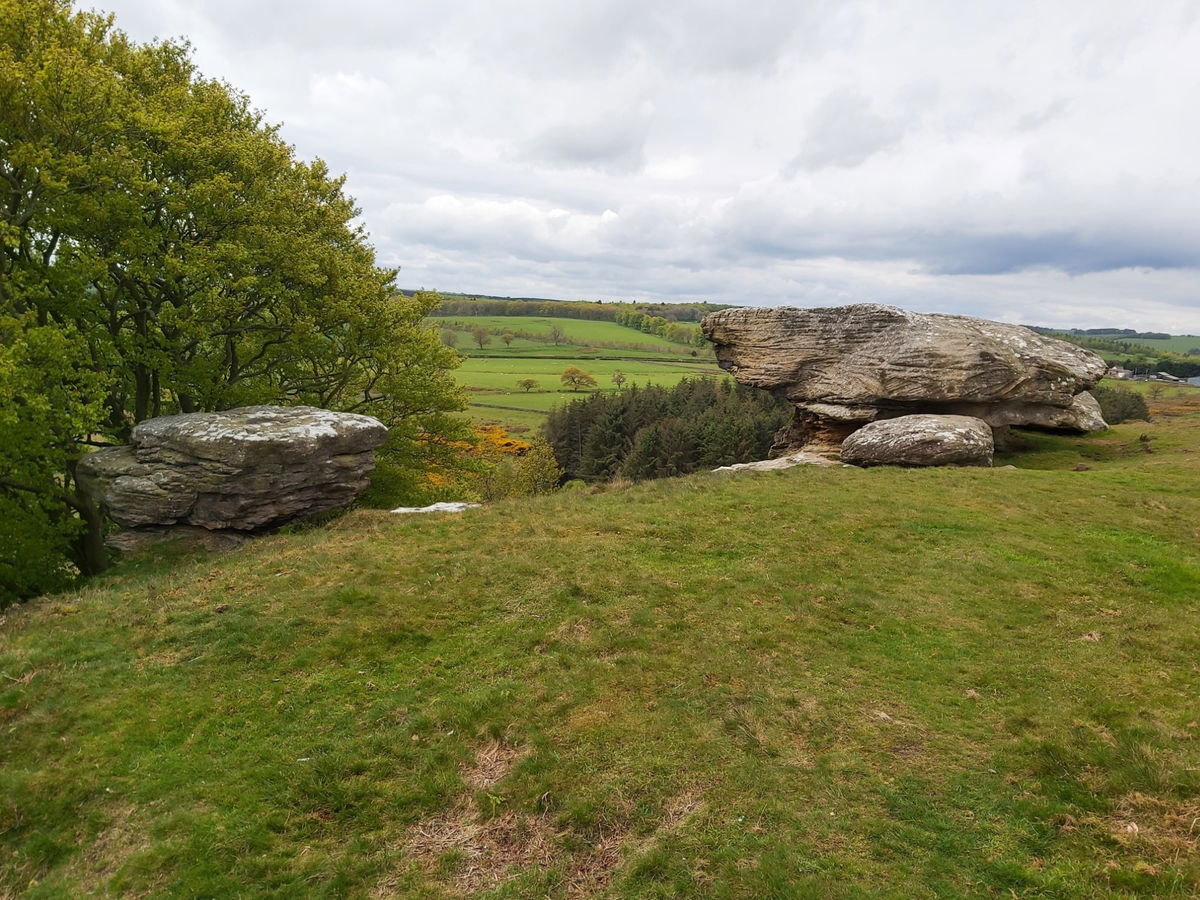 Enjoy your wander around Shaftoe Crags and keep scrolling for more photos.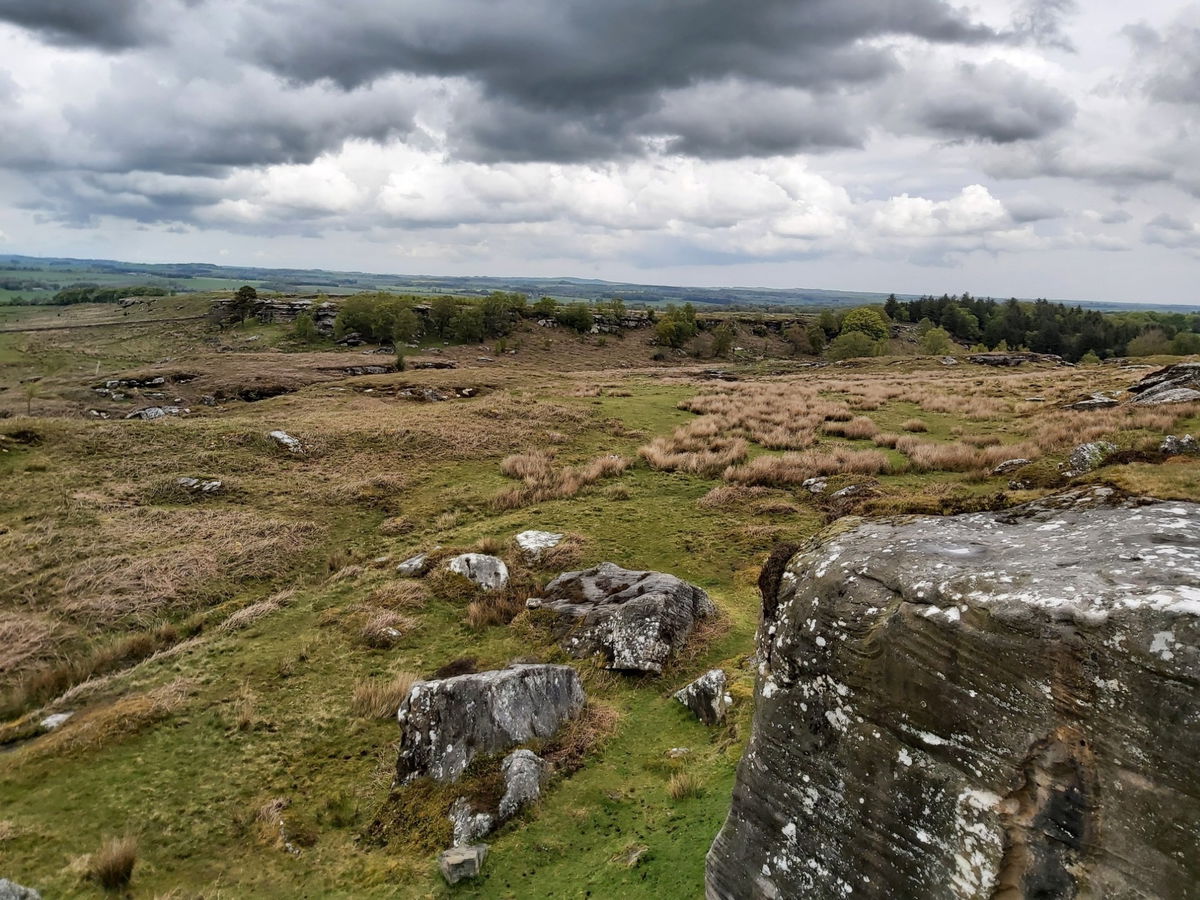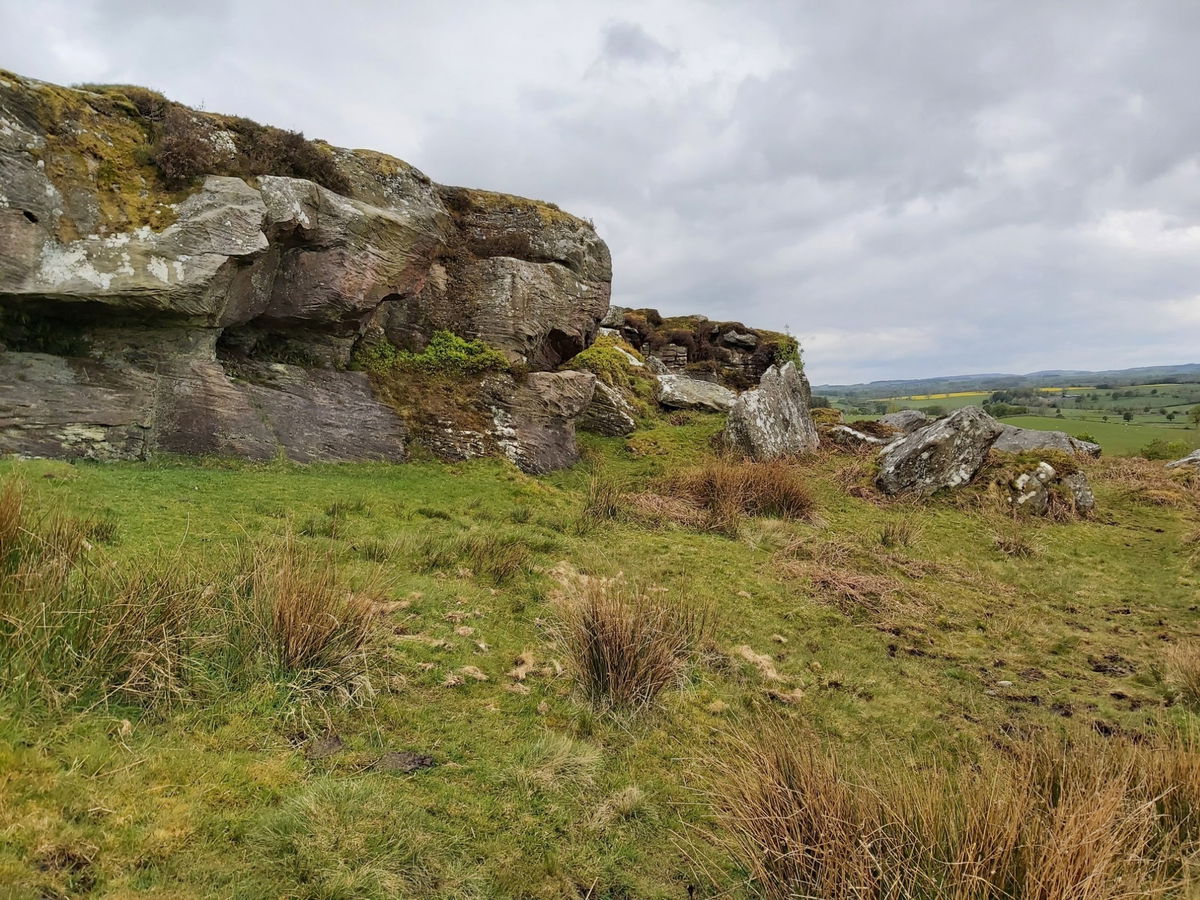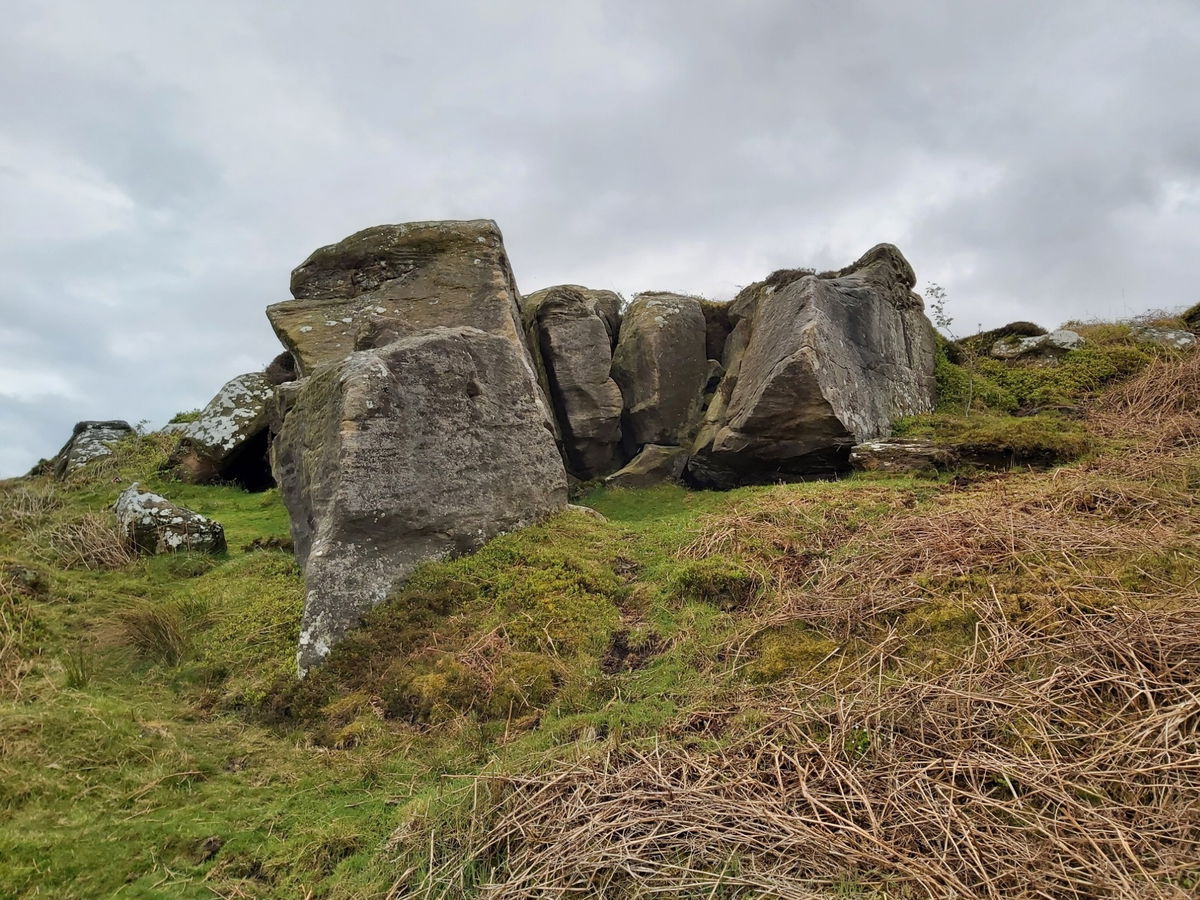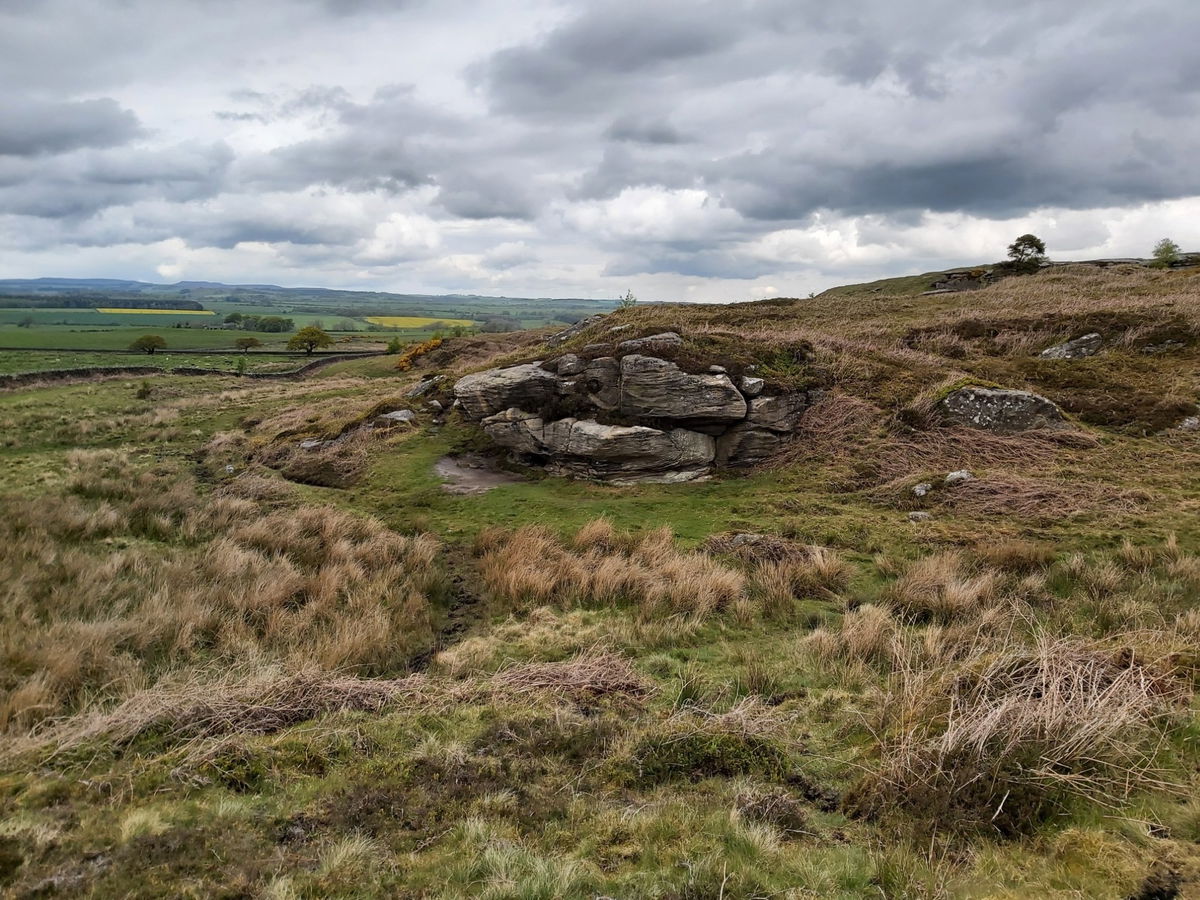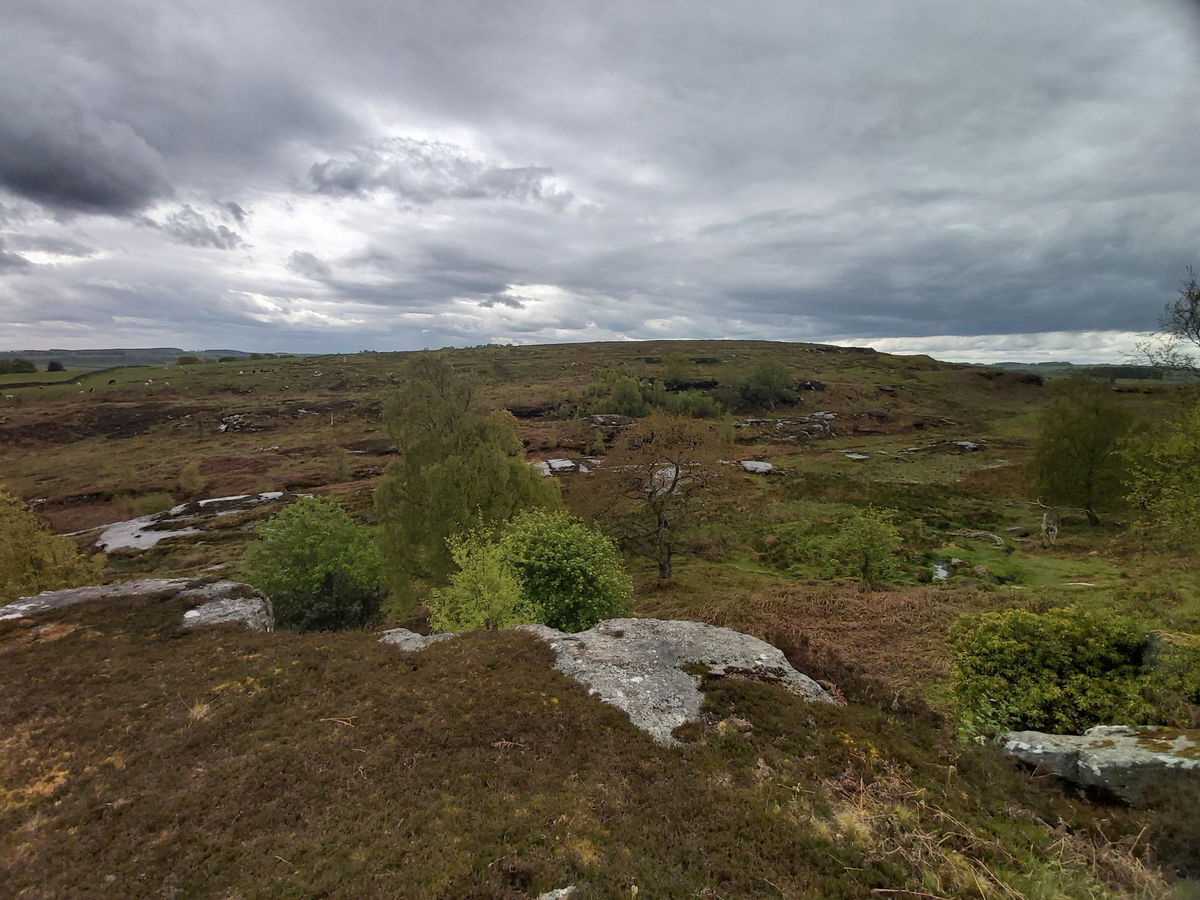 Still with us? Only a few more pictures.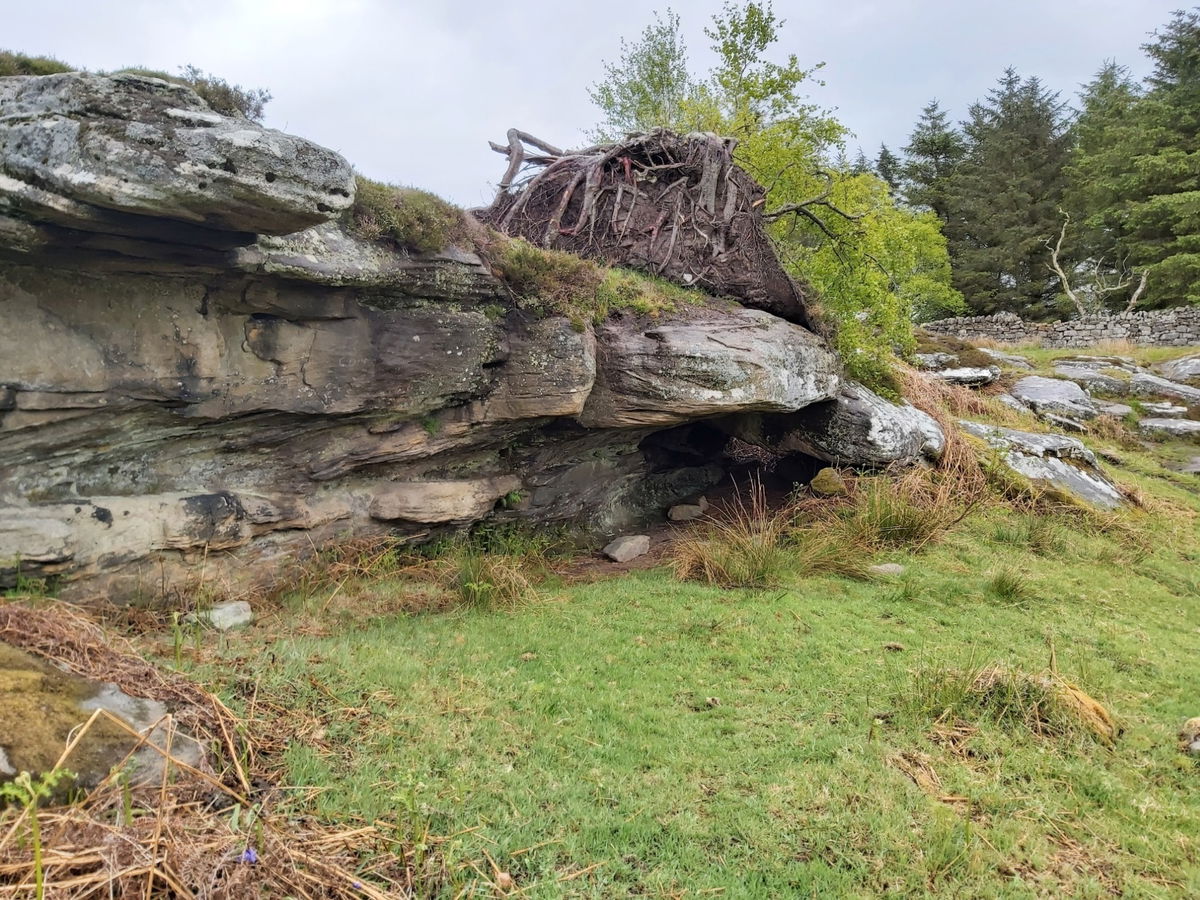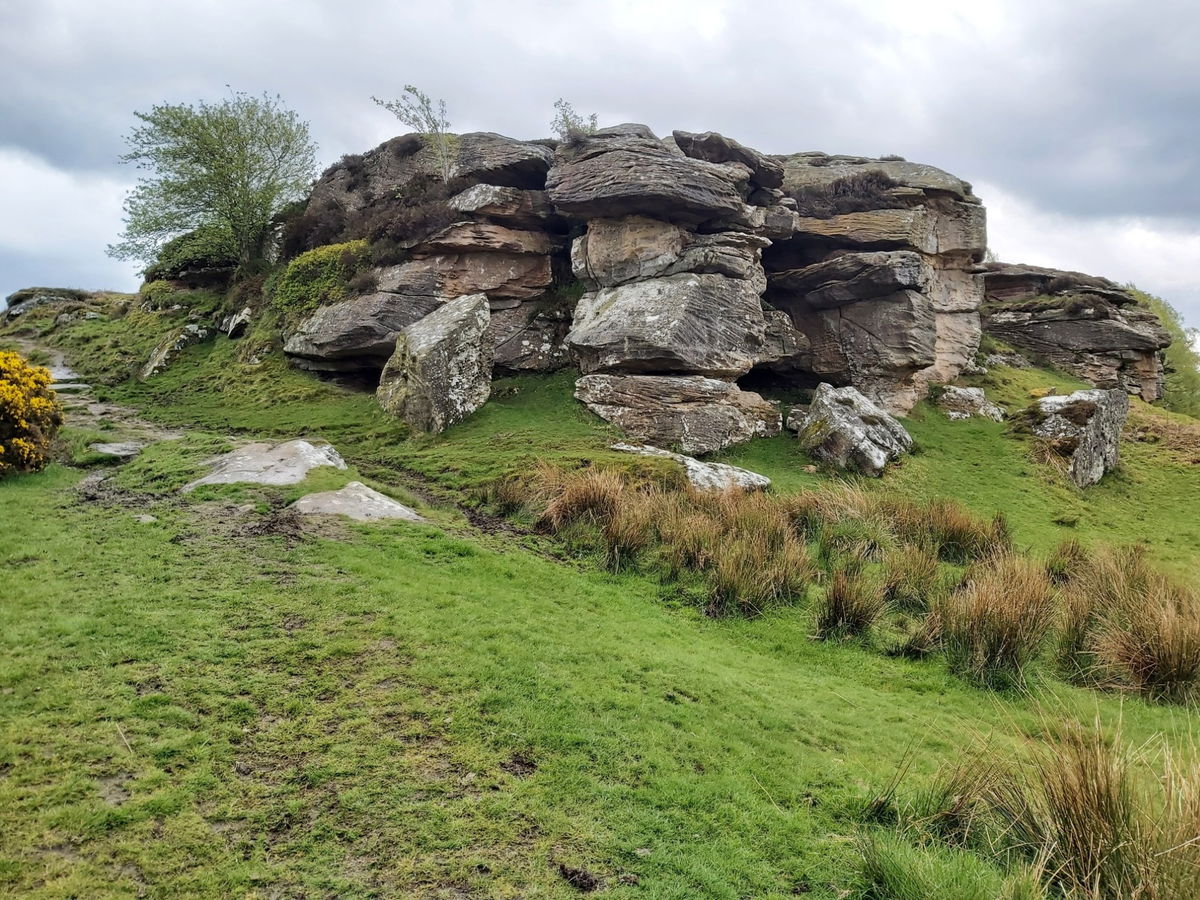 And finally if you want a little guided tour around the crags have a look at Tammy Tour Guide as she explores the crags and provides lots of lovely information. (And more photos!)
Just as we about to sign off, our Fabulous North friend Phil Page sent us even more photos from when he visited at sunset. Just to give you a different persepctive.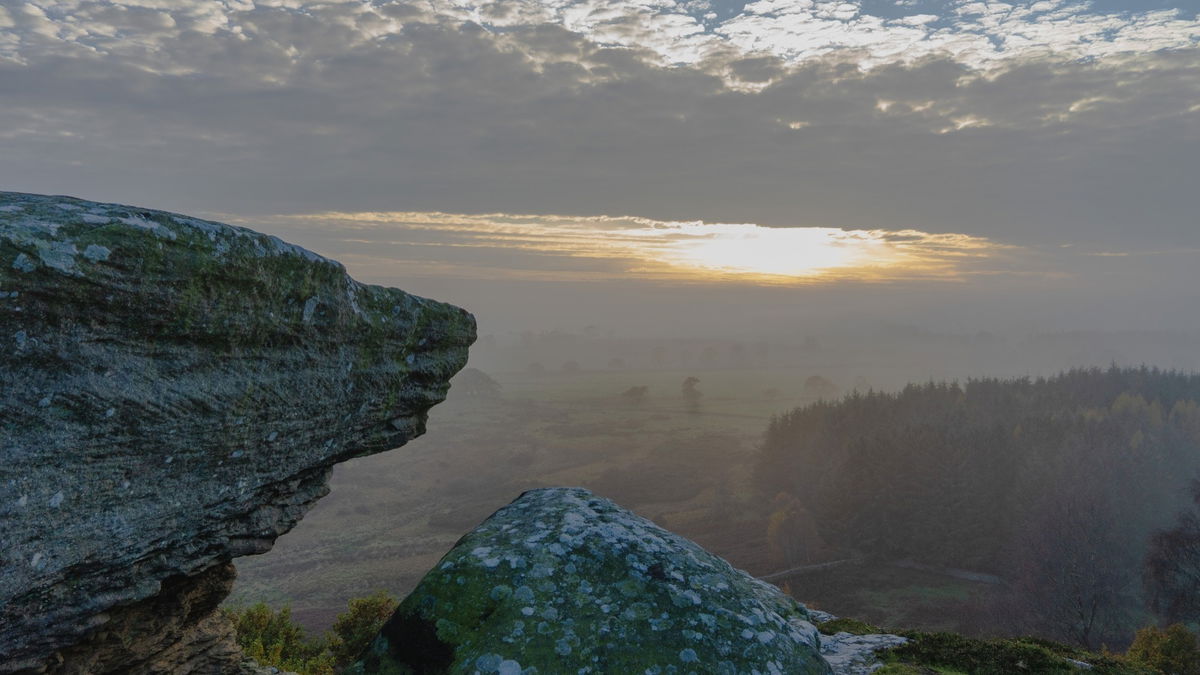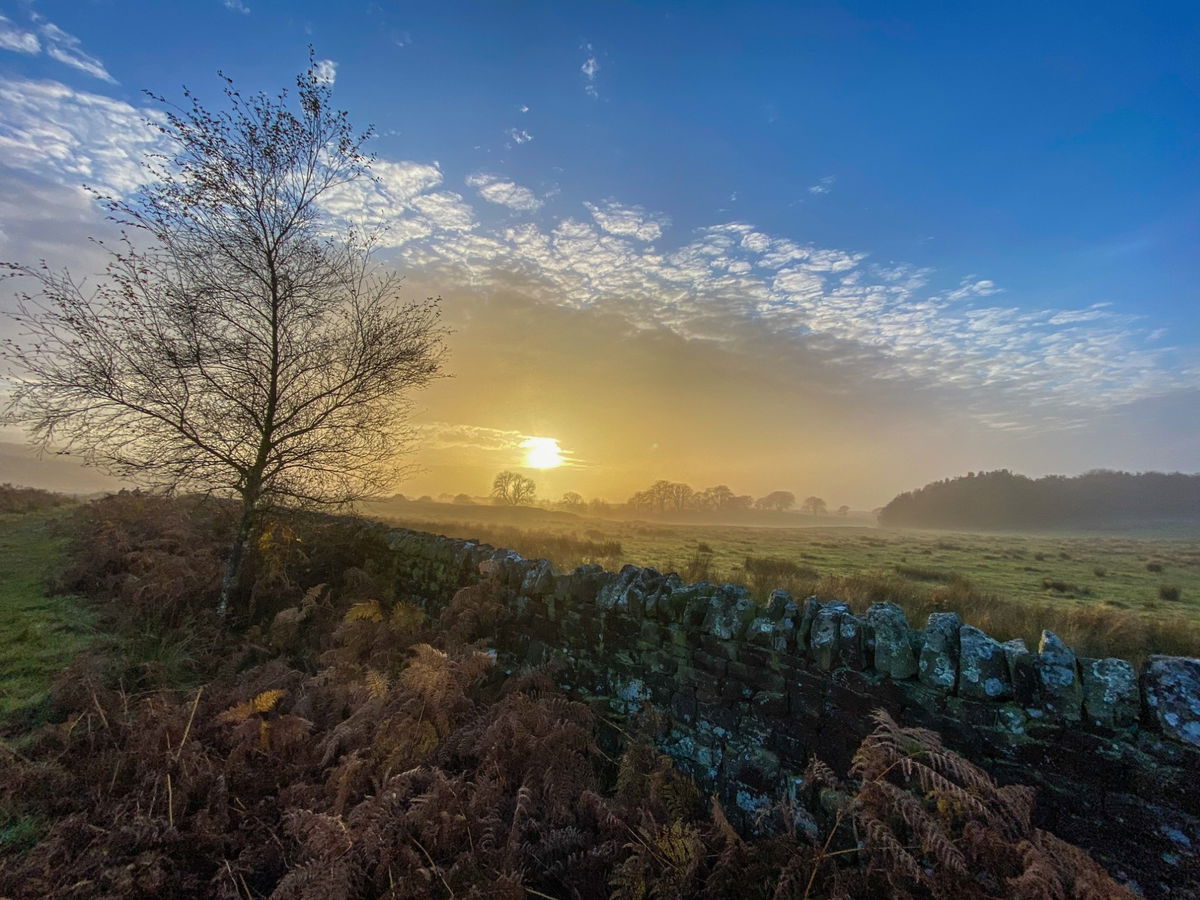 How To Find Shaftoe Crags
Where To Park For Shaftoe Crags?
Show Parking On Google Maps
Lat / Long
55.135821, 55.135821
What three words
There is parking at Bolam Lake if you fancy a walk around there too, otherwise follow signs for Shaftoe Crags which is NW of Bolam Lake. Follow the road NW from Bolam Lake for less than 1km then look for a fingerpost sign on the left side. Head up the road and then you will come to a parking area in a field just through a gate.
Contributed by Simon Hawkins
Thanks for checking out this place on the Fabulous North! I do enjoy a wander out in to the countryside trying to find hidden gems that not many people know about. You can't beat a rogue Pele tower up a remote hill or a mysterious stone circle or a stunning waterfall secluded in a forest.
More Places from Simon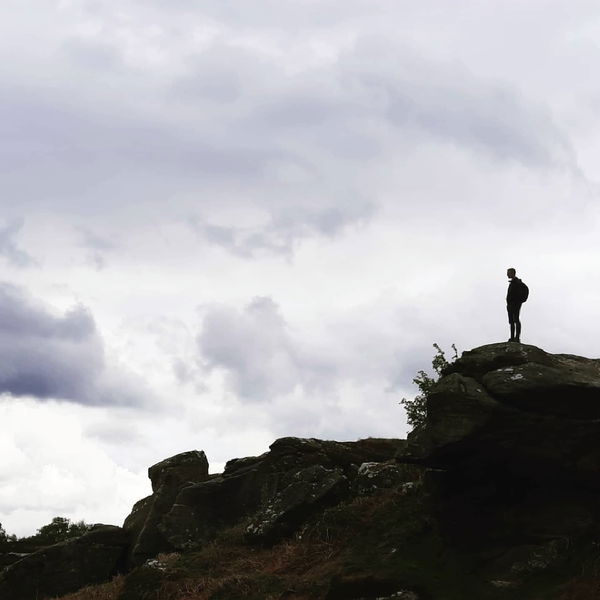 More Places In Bolam
Find more fabulous places in Bolam, Northumberland and if you know of a place we haven't listed, then let us know.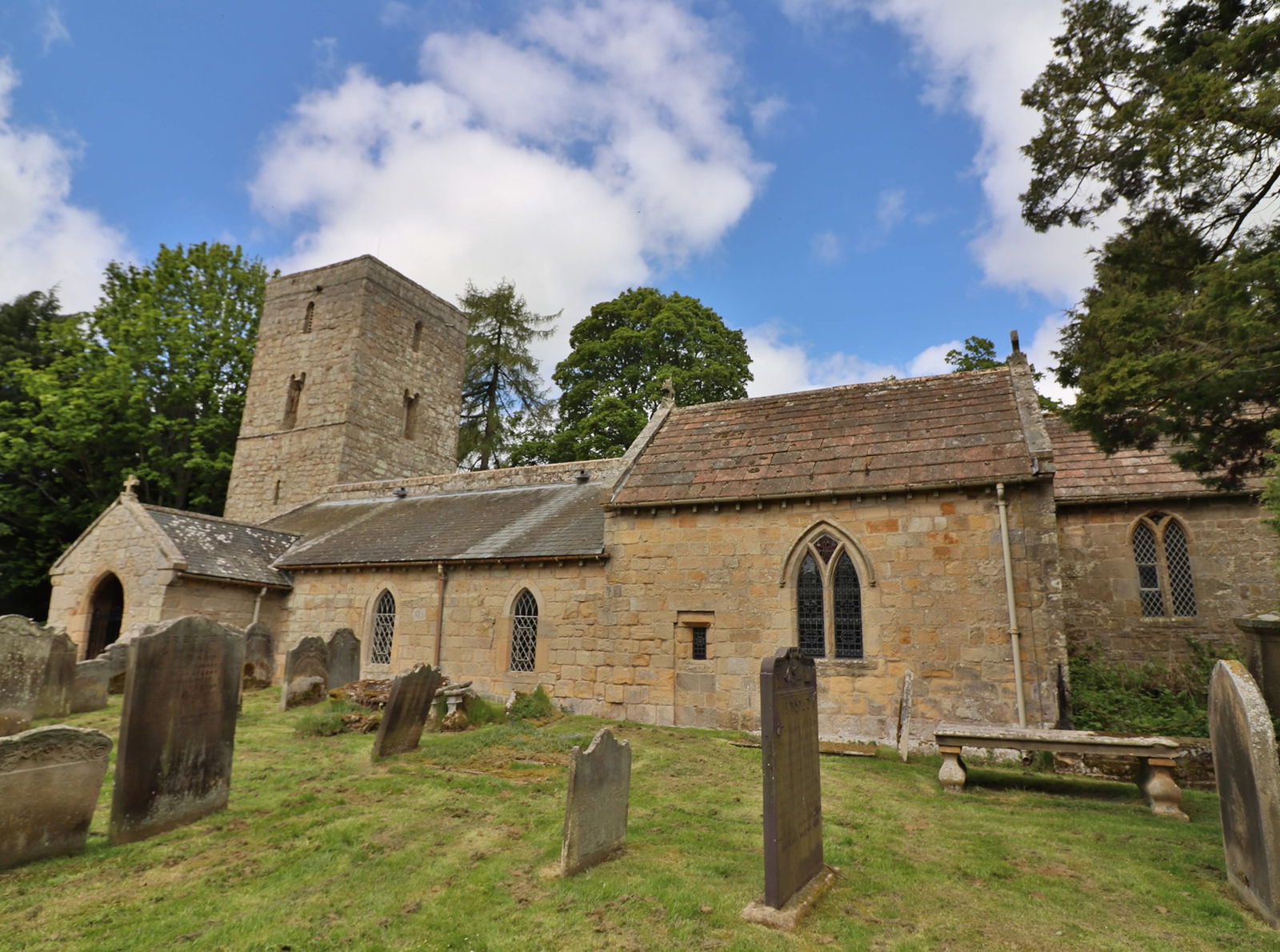 St Andrew's Church Bolam
Religious Place
Bolam
Northumberland
A beautiful Saxon church nestling in the rolling countryside that was once bombed by the Germans.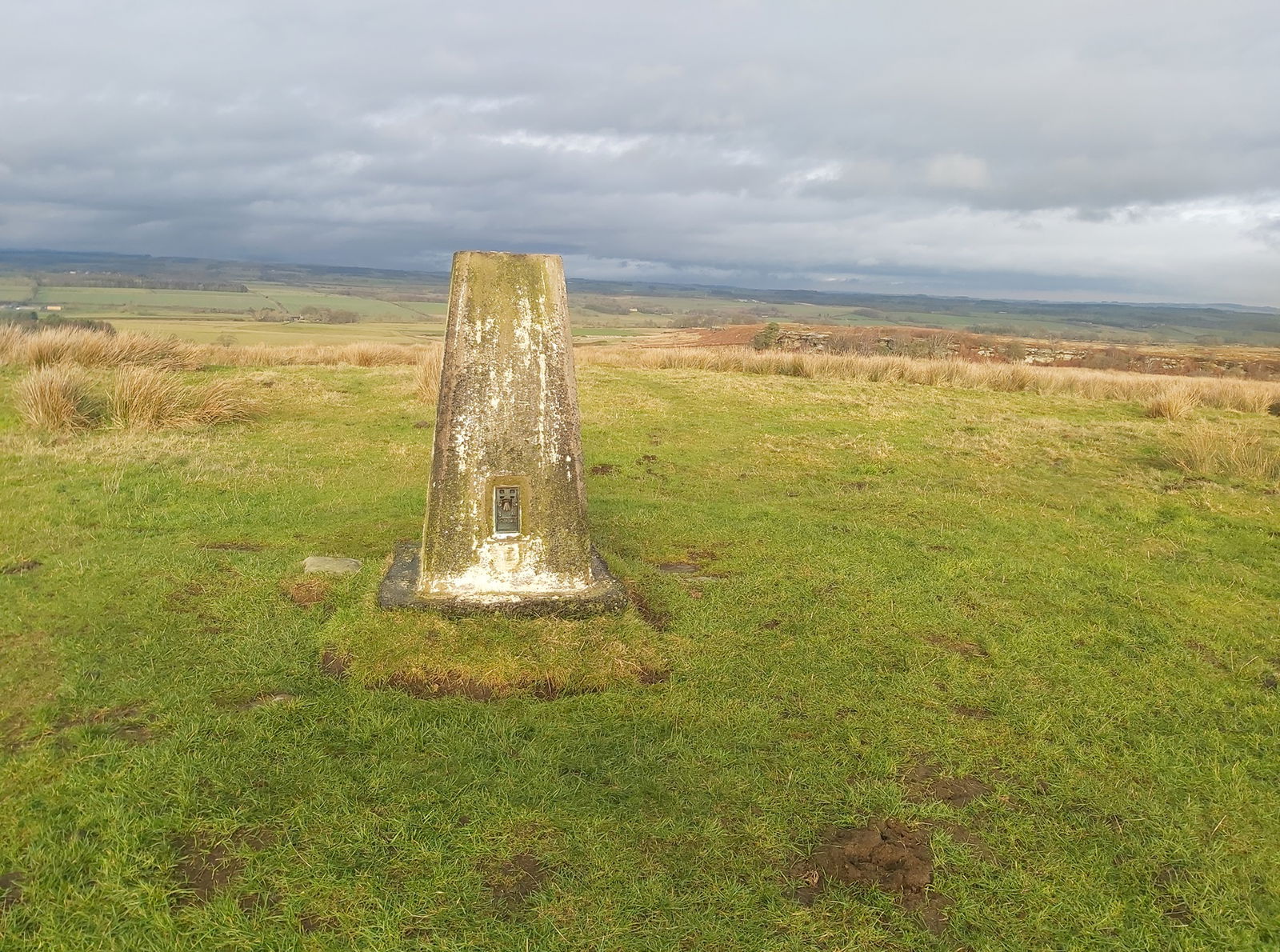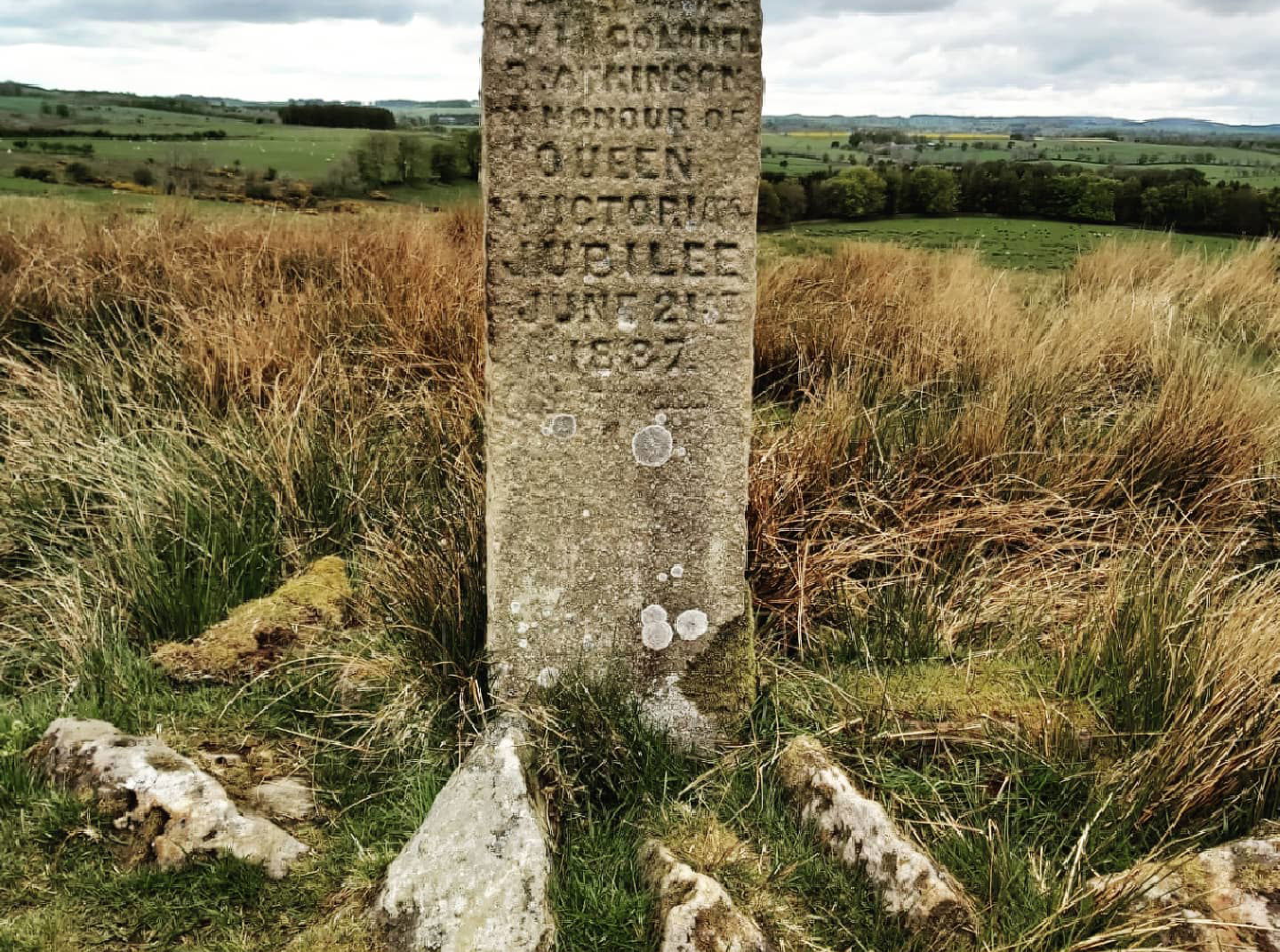 More Landscapes
So this landscape wasn't enough and you want more? Don't worry we have you covered.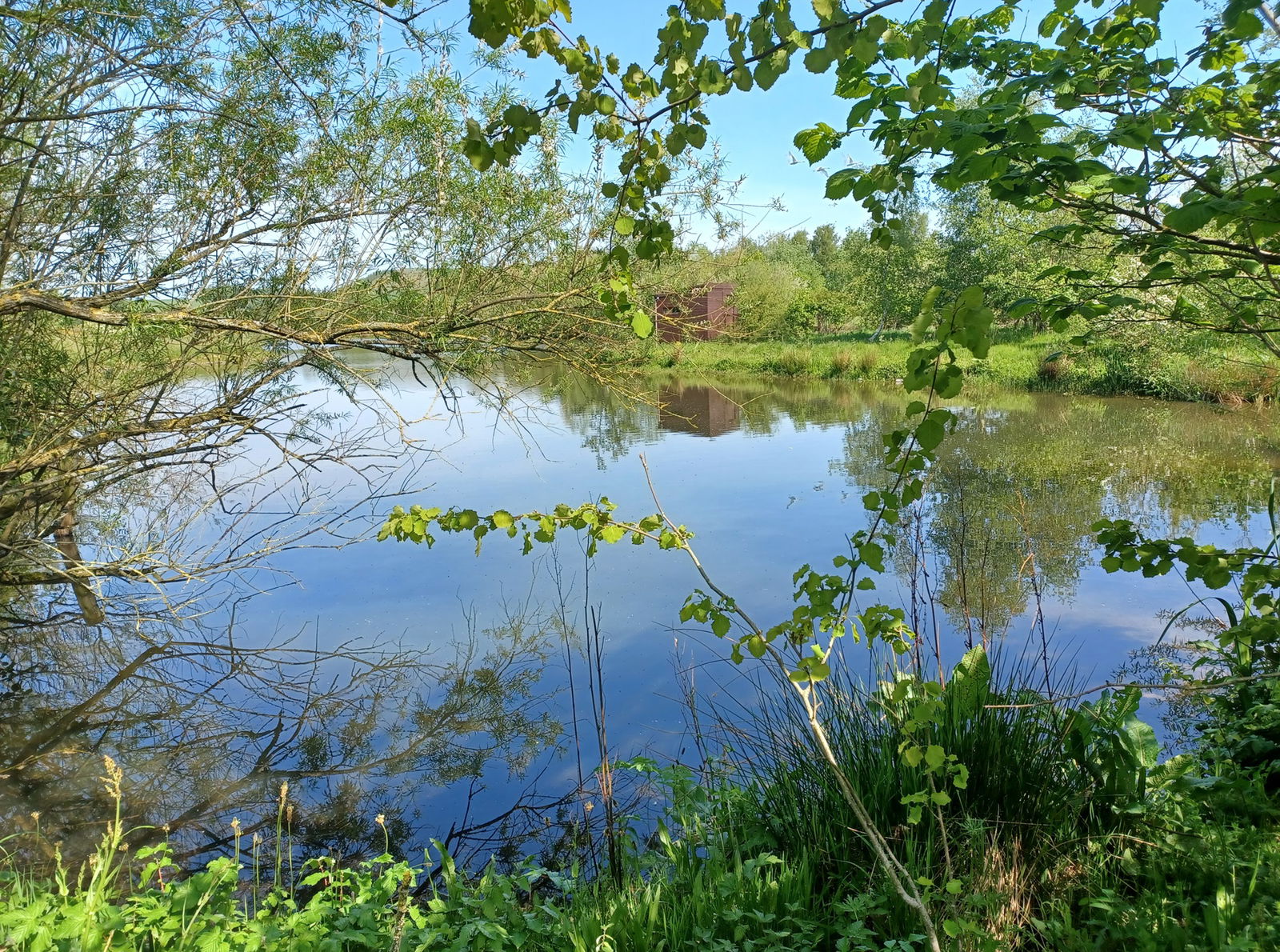 Branton Lakes Nature Reserve
Landscape
Ingram Valley
Northumberland
A Nature Reserve alongside the River Breamish in the Northumberland National Park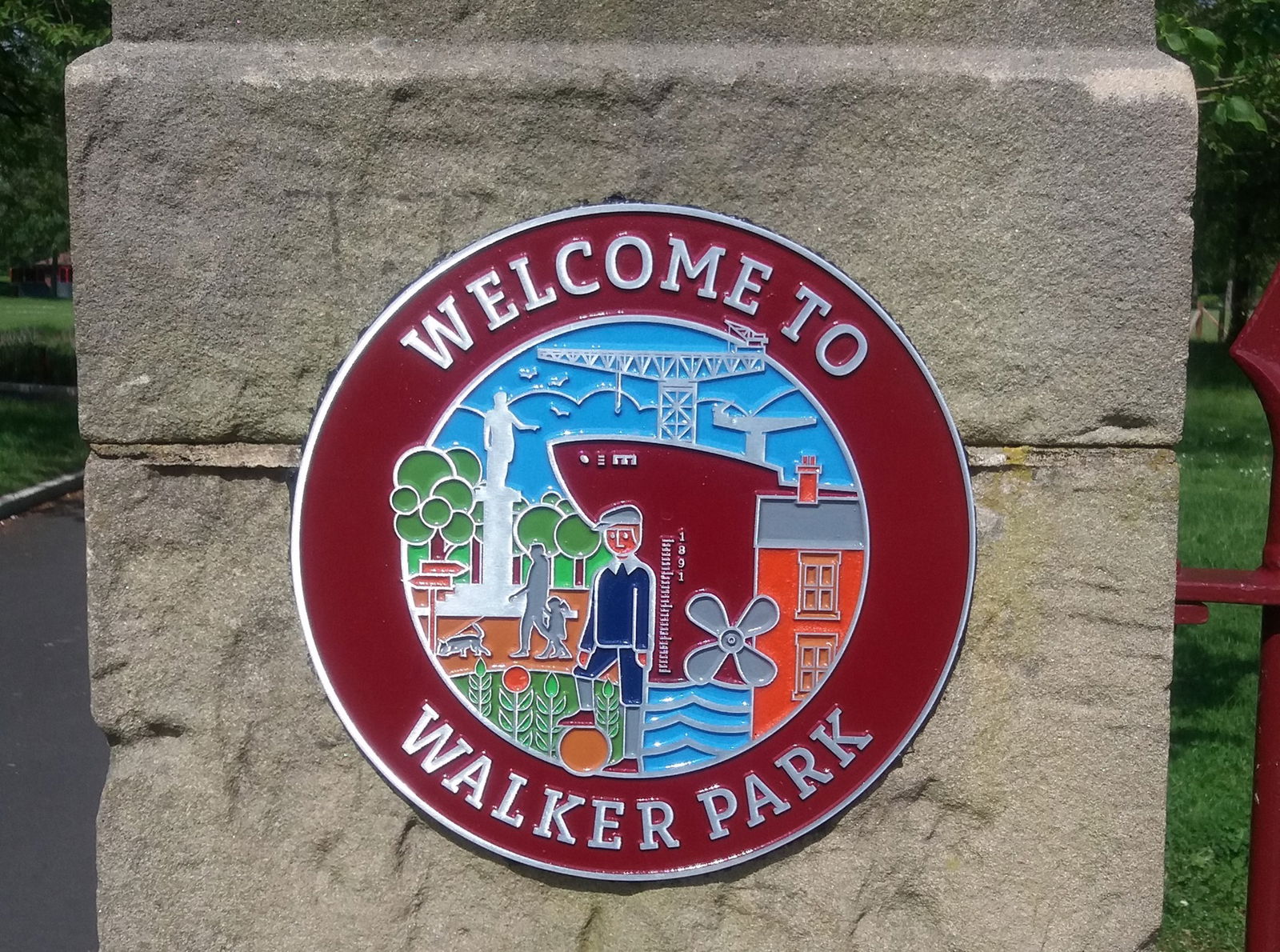 Walker Park
Landscape
Walker
Tyne And Wear
A Victorian public park in Walker, Newcastle with links to Robert Burns and its own population of Ring Necked Parakeets.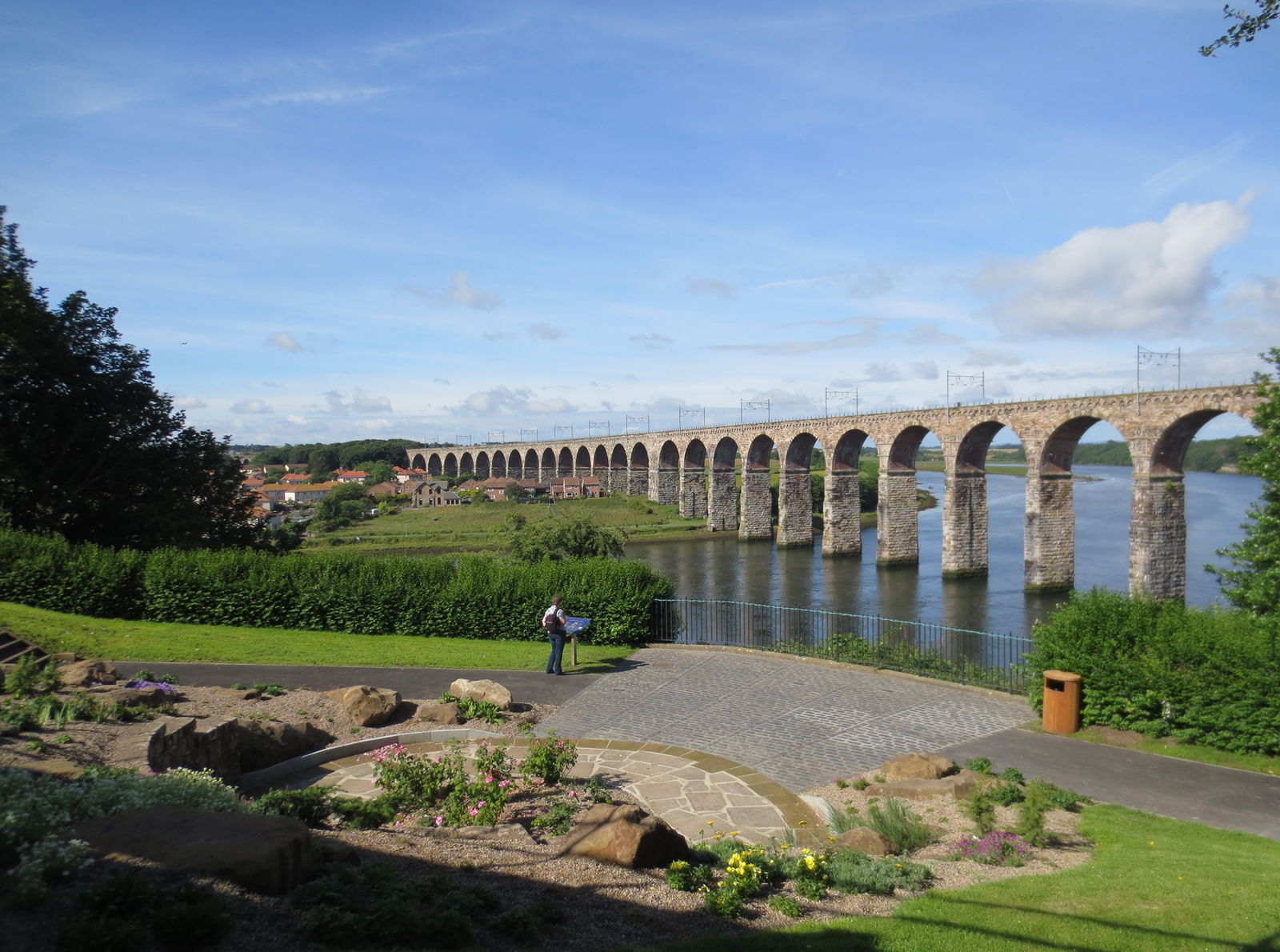 Berwick Parks
Landscape
Berwick Upon Tweed
Northumberland
Two Parks, Castle Vale and Coronation Park, set either side of Berwick Station which include footpaths, shelters, rose gardens and a lily pond.
Find Us On Facebook
We post all our new places daily on our Facebook Groups page, so join the group today and be notified when we add a new place.
Join Our Facebook Group